When I tell people about our recent trip to Pioneertown, I get the same reaction from everyone. They all say "where is that?".  The short answer is 20 miles from Big Bear Valley and 30 miles north of Palm Springs. Pioneertown is a small high desert town that has been on our radar for about a year now. This town originally caught my eye because of all of the amazing Airbnb homes in the area. One of the biggest reasons we've wanted to visit here is the famous saloon, Pappy & Harriet's. So I did a bit of research before our trip and complied a short list of things you definitely should do or check out should you have the desire to venture someplace new and interesting. You might be surprised at what the area has to offer.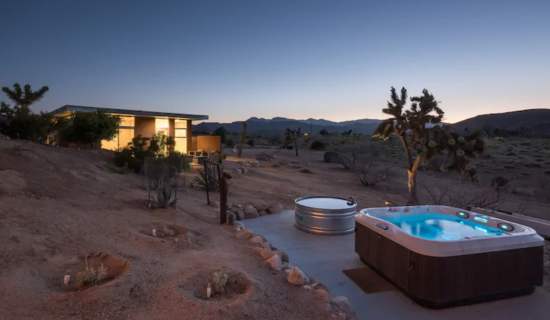 Eat and Drink at Pappy & Harriet's
Stop in at the famous Pappy & Harriet's. Built in 1982, the rustic restaurant and bar has been used in many western-themed TV shows such as The Cisco Kid, The Range Rider, The Gene Autry Show, Annie Oakley, and Judge Roy Bean. They have great beer on tap, excellent mesquite BBQ, and friendly service.
Hike With Goats!
Ok, this may be, by far, the coolest thing you can do in Pioneertown. I stumbled upon this Airbnb experience and found Emmanuel and his Yogi Goats. You arrive at his off-grid home and get to meet his 15 goats, 2 dogs, horse, donkey, pig, turkey and chickens! Then you go on a 2 hour hike with the goats! You can book a hike with Emmanual and the Yogi Goats here, https://www.airbnb.com/experiences/400520
Check out the video I put together from that trip. It was Anna's birthday and she couldn't have been more surprised or happy. It was a ton of fun!
Explore Mane St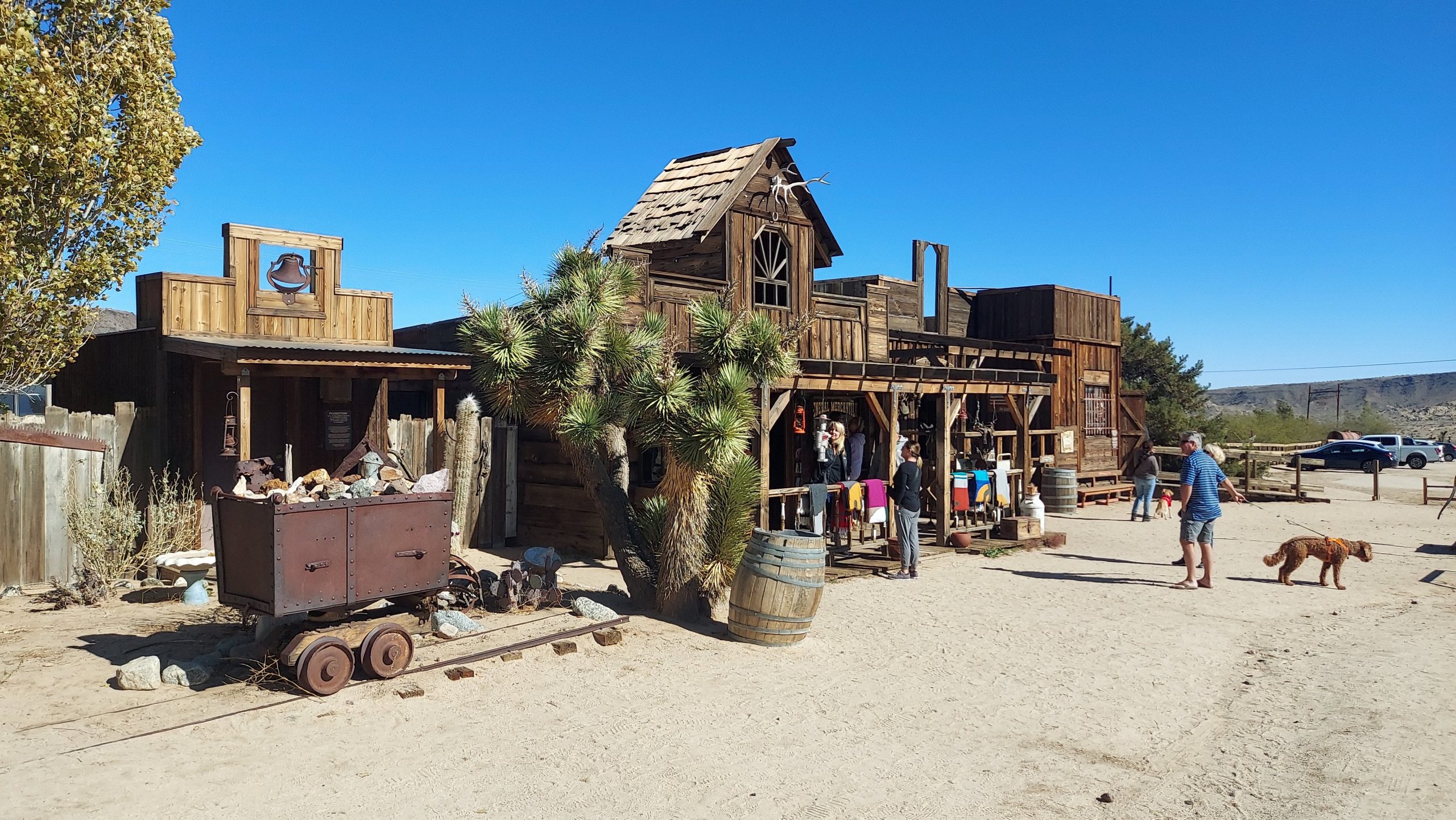 Pioneertown was established in 1946 as a permanent movie and television set. Hollywood investors created this place to film multiple TV shows and movies over the years. You can even catch a live old west gunfight show if your timing is right. It's a great place to kill a couple of hours browsing the shops or to take some photos.
Catch a Live Performance at Pappy & Harriets

If you keep an eye on Pappy & Harriet's calendar, you'll see they have a ton of bands that are always playing here. During our visit we caught an amazing show by The Joy Formidable. They were amazing. This place has incredible sound and lighting for shows in an intimate venue. Some very well known bands have performed here including Paul McCartney.
Camp At the Corrals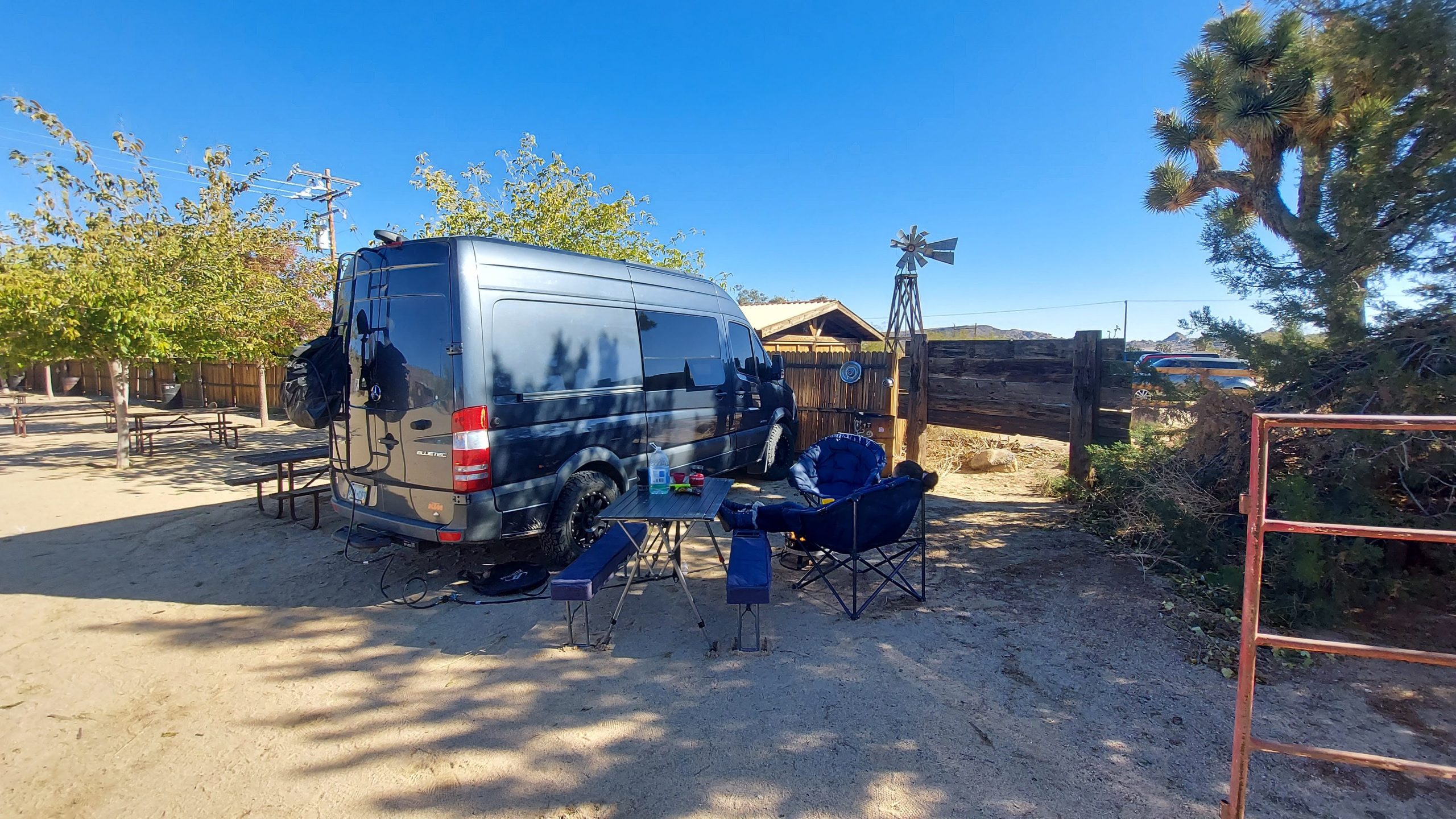 Probably the best place you can camp here is the Pioneertown Corrals. Located literally right behind Mane Street, it's stumbling distance to Pappy & Harriet's and just an overall cool atmosphere. There are other vans, truck campers and RVers who were camped there during our visit. There are no hookups. It's a dry camp only the place, but a hip spot. There's a bathroom and a couple of porta-potties available though. Our van apparently qualified as an RV and it was $50 for a night, but trucks or cars are only $20/ night. Still very worth it considering it's location to everything.
Take a Drive Through Joshua Tree National Park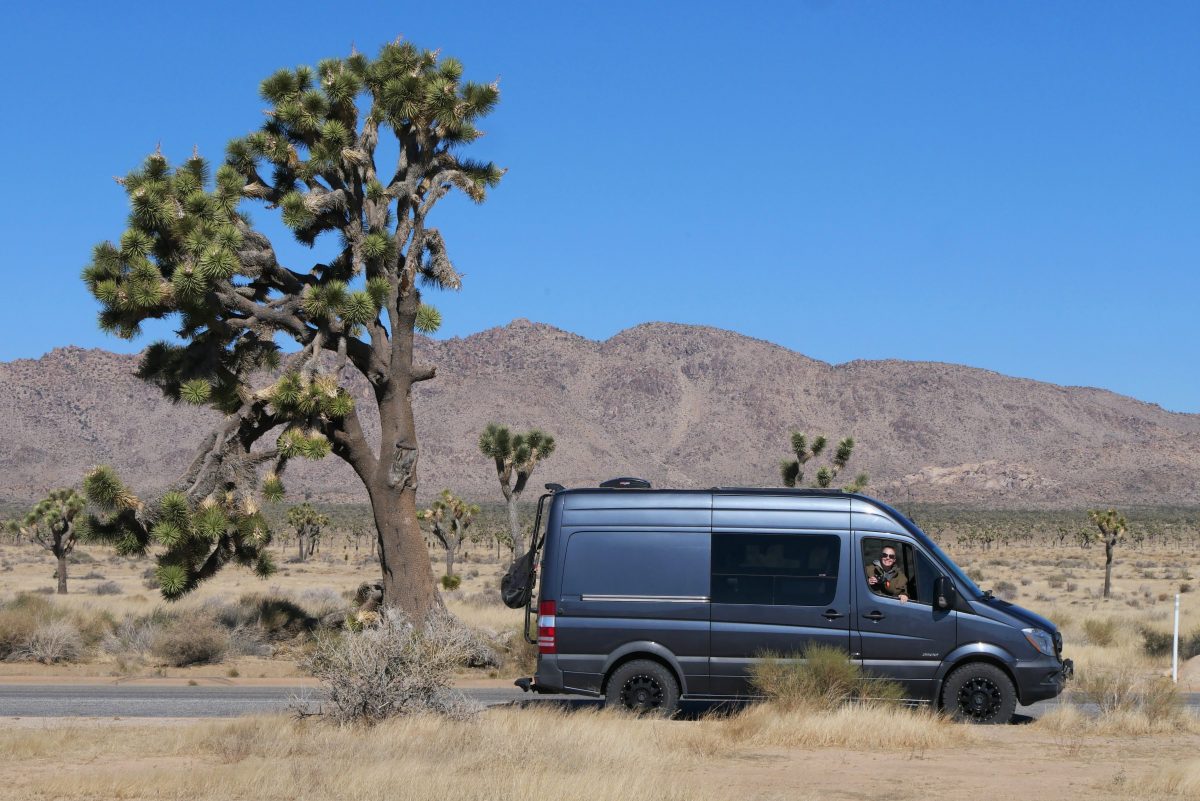 Probably one of the most underrated but scenic national parks is Joshua Tree National Park. Located not far at all from Pioneertown, you can't come to this area without at least spending a couple hours here. The place is huge and full of beautiful views.
Pioneertown, CA…will we be back???
After spending those couple days there and especially those few hours in the desert near Emmanuel's place, both Anna and I could best describe this place as magical. The desert here is quite unique and full of beautiful rock formations and vegetation. Sitting at just above 4,000 feet in elevation, it's a slightly cooler place to visit in the warmer months but it still gets up to 100 degrees F or so. Most important, it's a very relaxing place to get away from it all. So hell yes we will be back!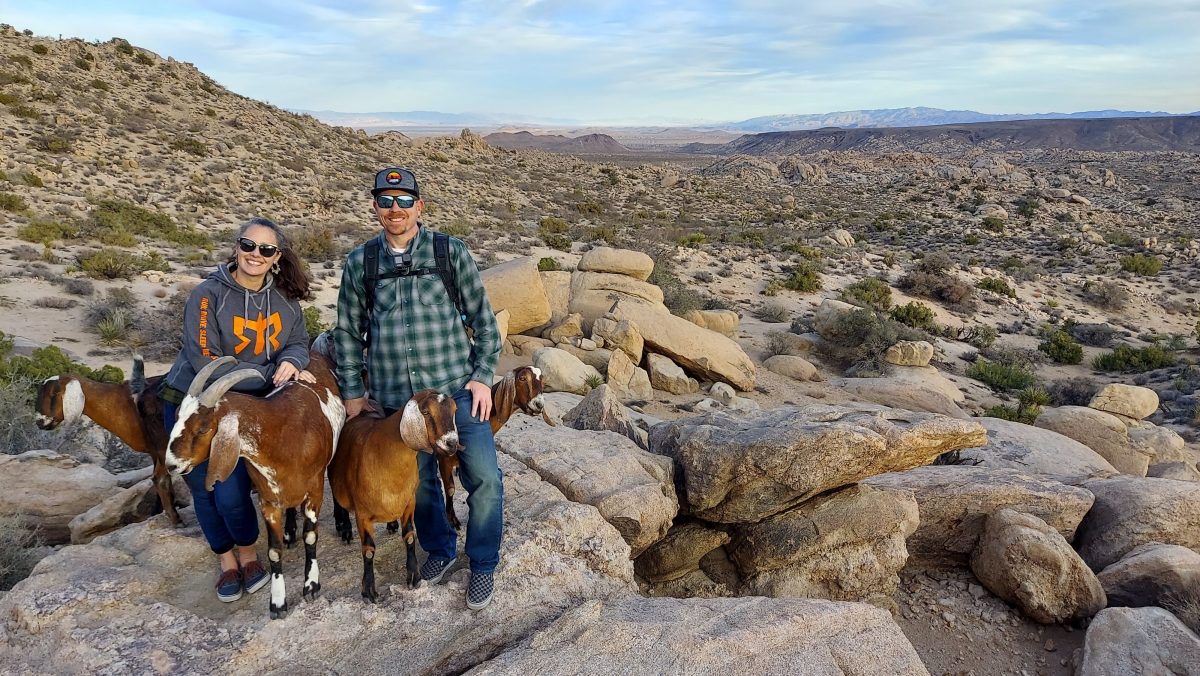 Like My Content?

Show your support!

Join My Patreon

You can simply buy me a coffee or get full access to the "not-so-public" ride, trail, and trip information that I only share with my VIP patrons. Become a Patron

Follow Me on Thatch

Thatch is a place where I share my top recommendations for places I've visited or ridden (for free). Premium content is available as well. @livelikepete
Comments
comments