In order to mount things like solar or a roof rack, your Sprinter van must have roof rails. Some vans come with them from the factory, but many do not. Ours did not have any so I shopped around for the best option. Factory rails are upwards of $300-400. VanTech makes a nice set for about $250. After some research, I received some great input from a guy on the Sprinter Buildout FB group who happens to work for a large Sprinter outfitter company. He suggested Rhino-Rack. They make a good, inexpensive set of rails that are black too! Many people are concerned these rails to don't fit a high roof because the description says standard roof only. This is because they never had a tall roof model to test them on. The roofs are the same and I can confirm they do fit.
June 2020 update: It seems these Rhino-Rack RTS523 are either unavailable or no longer being made. 
Rhino-Rack RTS523 Sprinter Van Roof Tracks for 144″ Sprinters
The kit includes two, 113 1/4″ extruded aluminum tracks, black plastic end caps, and all the mounting hardware. They run just about the full length of the van roof and are pre-drilled in the factory hole locations plus two holes at the rear for rivets.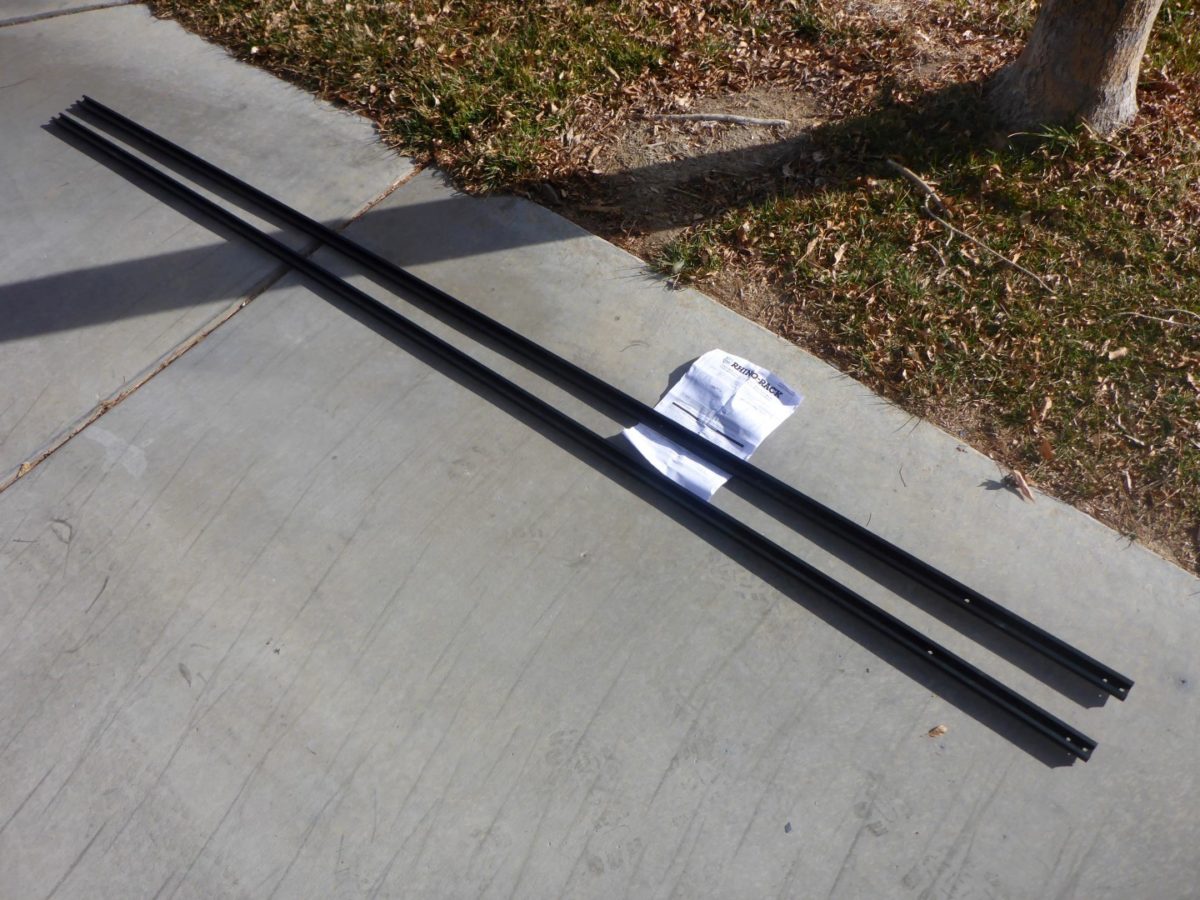 Installation
The install was super easy. If your van doesn't have roof rails, it will have plastic plugs in the roof where the rails would mount. You locate these plugs, drill a hole in them to make it easier to remove, then pry them out with a screwdriver. If you have a headliner, you'll need to pull it down.
After setting the rails in place as a template, drill two holes for the rivets at the rears of the tracks. I primed the holes with some Rustoleum paint and sealed them using Sikaflex 221.
Next up is to seal the remaining mounting holes with Sikaflex. The rails have a self-adhesive rubber seal on the bottom, but the holes need to be sealed and watertight. Then the T-bolts, washers and nylon lock nuts were installed. I carefully did this myself, but it was a pain. Have someone hold the T-bolts down on the track so they don't spin when you tighten the nuts.
For mounting hardware, I trimmed down the heads of some elevator bolts and used washers to mount up my solar and plan to do the same for our roof rack.
These rails are great. At only about $160, they are the best value I could find to mount things to the roof of our 144 Sprinter van. We purchased ours from E-trailer, but for some reason, they have soared to $300. Amazon still had them for $162, but have since been unavailable though. For those looking for reasonably priced roof rails, the best option I could still find is the Vantech kit.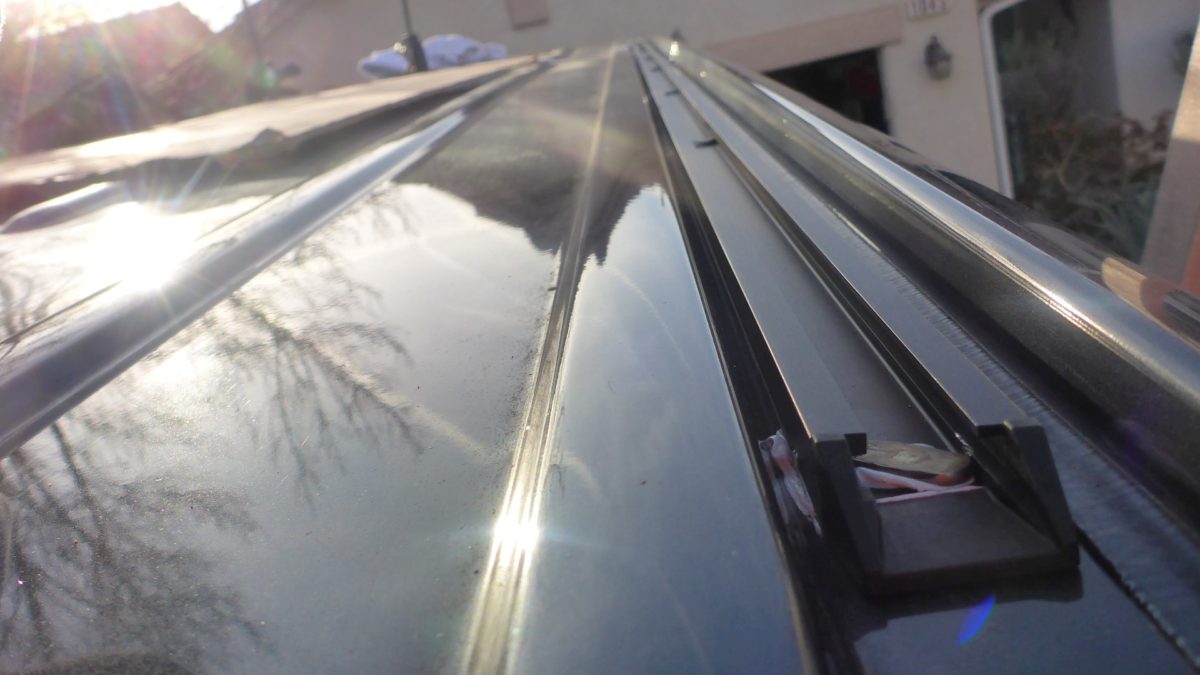 Parts List
Comments
comments