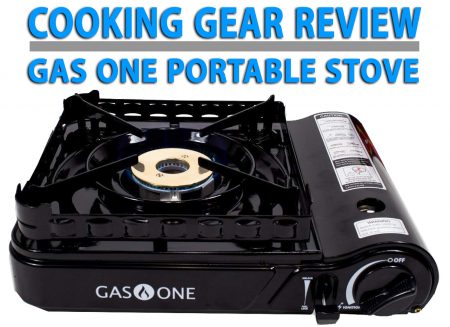 We don't cook very often inside our van, but there are times we want a hot meal and don't feel like blowing money in a restaurant. Many people install an induction cooktop or burner built into their countertop taking up valuable space. Those units require a lot of battery power to run and although there are propane burners available, then you need to plumb propane into your van plus worry about storing and venting a propane tank. None of this sounded very practical to us. We chose to go with a more practical and portable approach, a portable butane stove.
I found this little Gas One butane stove on Amazon. It was one of one those "Amazon's Choice" products so I gave it a little closer look. I researched all the reviews and even looked up some YouTube videos on it. I couldn't find hardly anything bad about it. Everyone loved it so I picked one up for about $60.
Indoor Safe with Ventilation
Since this stove runs off of butane, it is safe to cook with indoors as long as you have a little ventilation. Butane has always been known to be a bit safer indoors compared to propane. Anytime we cook, we have our vent fan on and some windows cracked open. It's also a good idea to keep a carbon monoxide detector in your van or wherever you are cooking. We use a little battery powered one made by Kidde.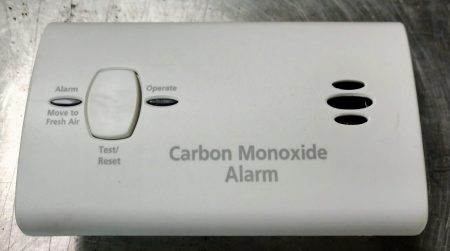 Portable
The nice thing about this stove is we can stow it away in our cabinet and have our full countertop when needed. It came with a plastic case, but it adds bulk therefore we just set the stove in the cabinet.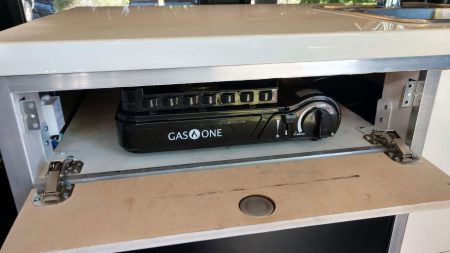 Operation
Operation is very simple. You just open the door to install the butane can, then close the gas latch. This connects the butane bottle and holds it securely in place. Then you just turn the gas knob until it clicks and ignites. The igniter and valve have a "heavy" quality feel, unlike some cheaper model stoves I've used. This stove has always ignited on the first turn, every single time. Most low priced BBQs or stoves are always garbage when it comes to the valve and igniter, but I was impressed with this one. The burner has a nice strong flame and the wind deflectors work well for outdoor use.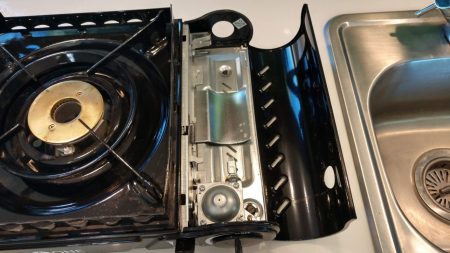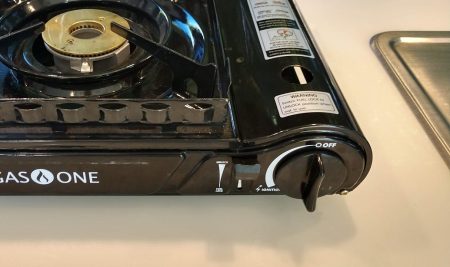 Testing it Out
On recent a mountain biking trip to Utah, we put our little Gas One portable stove & GSI Outdoors pan to the test. In the past, we have only ever cooked eggs or sausage in our van. Saturday night in Utah it was a bit buggy outside and a little annoying, therefore we chose to cook inside the van. I successfully pan fried a couple nice, thick steaks right on the stove! That 15,000 BTU burner and pan impressed the heck out of us.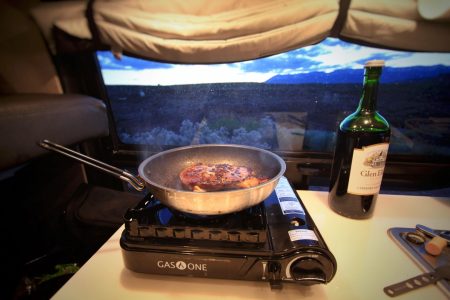 Measurements/ Specs
Overall dimensions: about 13″ x 11″ x 4″
Type of gases: butane or small green propane bottles with included adapter.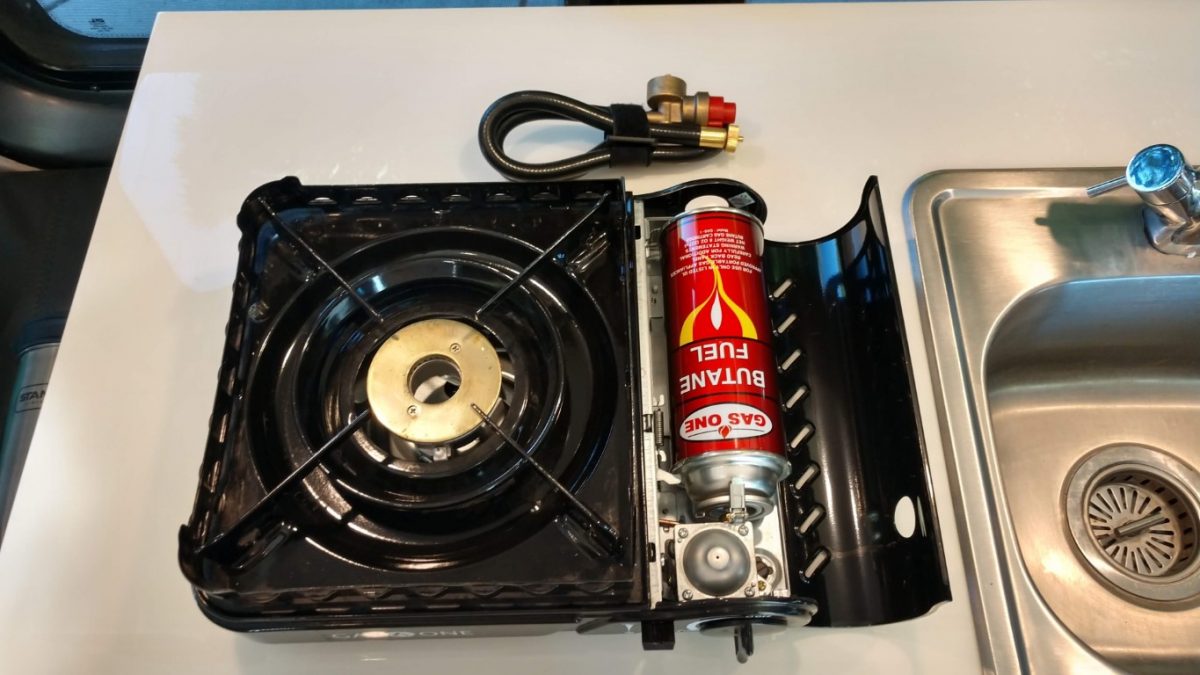 GSI Outdoors Frying Pan
We use a 10″ GSI Outdoors frying pan with this stove. It fits nicely on the burner and also stows away easily with the folding handle. Since it has a Teflon non-stick coating, food doesn't stick when cooking and you won't blow through gallons of your precious water trying to get it clean. They also make an 8″ and a 12″ pan. If you need the 12″ pan, it would still fit and work great on this stove.
Links
Comments
comments