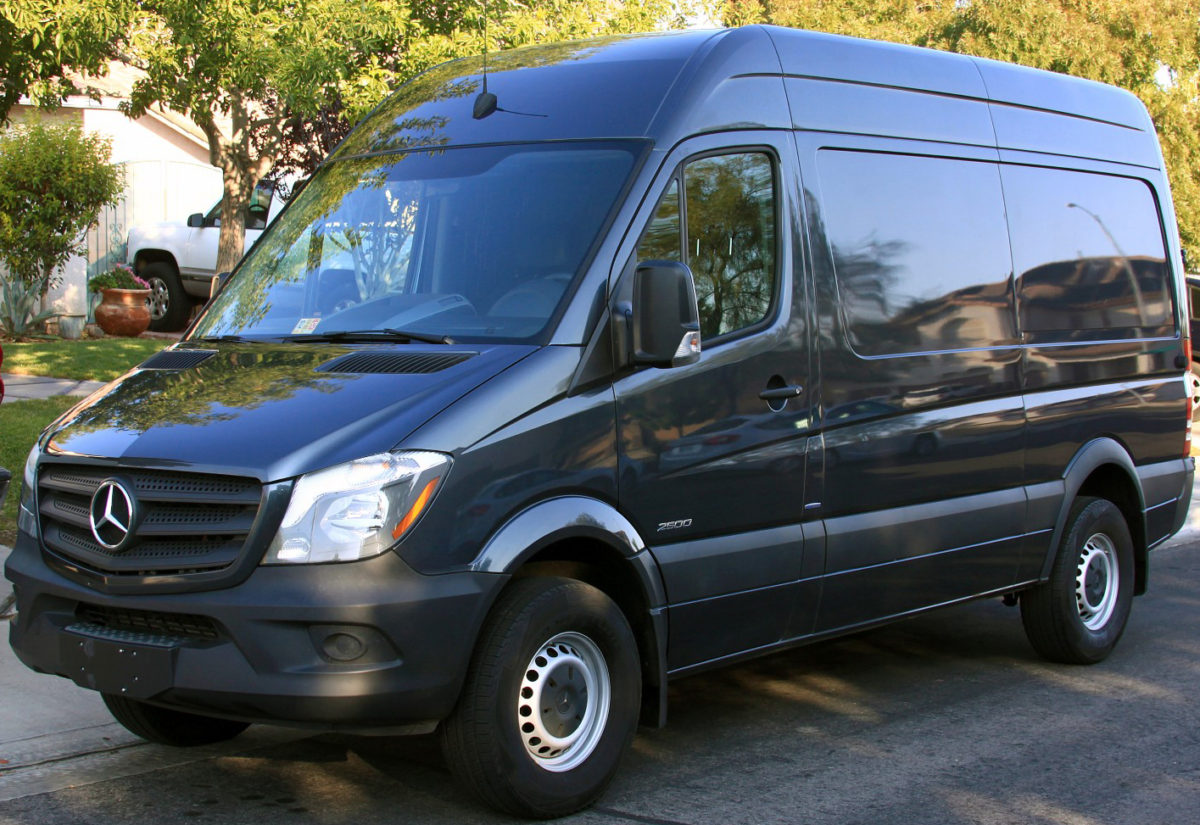 I am a little late to posting about our new rig, but this is the beginning of a new project and section of my blog, our VAN BUILD! I will be documenting every step of the way with the progress of our van build here.
Why did we buy a van?
Yes, we own a giant, 35 foot toyhauler/ RV for the dunes, but that is just about the only place we use it. It is too large to drag around for traveling and most "on the fly" adventures. After going on many road trips with motorcycles, mountain bikes and getting into general outdoor adventures, Anna and I have had the itch to build a van that specifically fits our lifestyle. We absolutely love our RoofNest roof tent and still plan to use it, but we decided to take our love of camping and adventuring a step further. No, we aren't planning on selling our house and living in a van. We really just want a cool adventure rig that gets decent mileage, is easy to park, and can haul our bikes and allows us to have a place to sleep, eat, change clothes, etc.
The Search
I have been researching Sprinter vans for over a year and watching other people's builds. The Sprinters are not cheap, but you get what you pay for and they are perfect for what we will need. They are tall enough to stand up in, very reliable, efficient, and have decent ground clearance. We decided to go for it and start shopping. Our requirements for a Sprinter were the following: 2014 or newer, 4 cyl diesel, 2WD, Cargo or Crew van, NOT white, and a few options like cruise control and backup camera were necessary. When you narrow it down to these few things, there aren't many available Sprinters like this out there. I also found that the #vanlife trend was more popular than I ever imagined. I found several vans that fit our needs, but they were snatched up within a day or two. This required me to broaden my search radius. I already accepted the fact that I would probably have to pay to transport it to Vegas or fly to go get it. After about 8 months of watching Craigslist ads, Auto Trader and Cars.com, I found one! It was a 2016 MB Sprinter cargo van with only 19,000 miles on it. It was tenorite gray metallic, 2WD, had the 4 cylinder turbo diesel and cruise, backup camera, and more. It was exactly what we were looking for. It was even better that it was an empty cargo van because it was a blank canvas for our build. The only little hiccup? It was in Maryland! Whoa. That's 2600 miles away from us. BUT…after a little negotiating and a week of dealing with transport brokers, our van had arrived in Vegas on the back of a trailer. We got it and we were so stoked.
When the van arrived we were very pleased with the condition of it. It was a year old, but it showed almost zero signs of wear or use. The inside even had some Reflectix insulation already applied to the walls.
Our Plans
We plan to keep the van very simple. The basic layout will have a fold-able dinette that converts into a bed in the back and possibly a platform bed high enough to sleep above the bikes if need be. Up in the front on the left will be a small kitchen galley cabinet with a couple drawers, refrigerator, and sink with a jerry can style gray water tank. We'll be running everything off batteries via an inverter and use solar and the alternator to keep them topped off. Although it sounds simple, we'll have many extra things incorporated into the van for storing and hauling gear as well as items to make it feel more comfortable. So without going into too many details quite yet, you'll just have to follow along and watch it transform into our ultimate adventure rig. Be sure to subscribe to my blog for new post notifications so you don't miss any part of the van build.
Comments
comments