Travel back in time and explore the historic town of Pioche, NV. It was known to be one of the toughest towns in the Old West with murders happening every week!

Pioche is a very small town located about 180 miles northeast of Las Vegas. Getting there from Vegas is an easy and scenic 3-hour drive up the two-lane US-93. Approaching the 6060-foot elevation, you'll notice cooler weather and greener landscapes such as Utah Juniper and Single Pinyon Pine.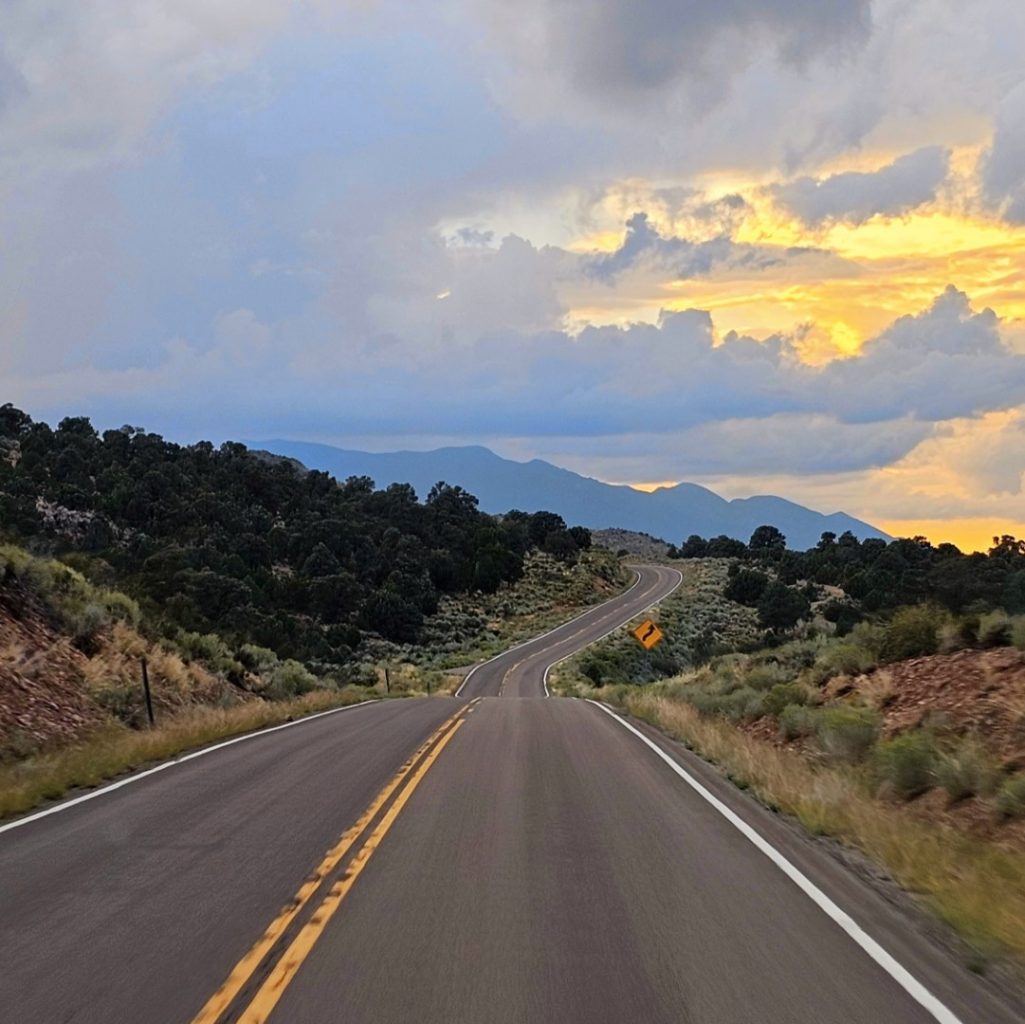 Historical Places To Visit
In 1864 large silver deposits were found in the vicinity of Pioche causing this mining camp quickly to grow to over 10,000 people by the year 1871. Much of the history has been well-preserved and still stands today.
Million Dollar Courthouse
The Million Dollar Courthouse must be the best-preserved piece of history in the state of Nevada! Take a tour of the building and jailhouse where you'll feel like you are back in the late 1800s.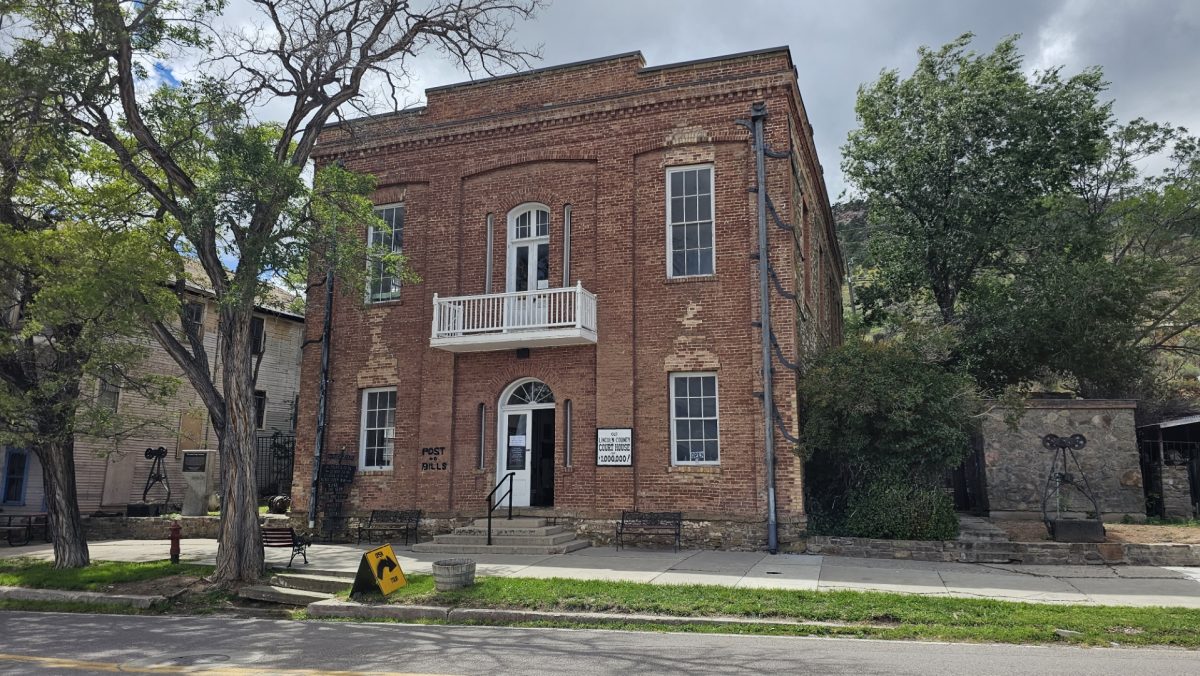 Downtown Pioche
Walk down Main Street and check out the old buildings, storefronts, and saloons. There are 3 bars, an old hotel, a cafe, a small market, and some more random little shops.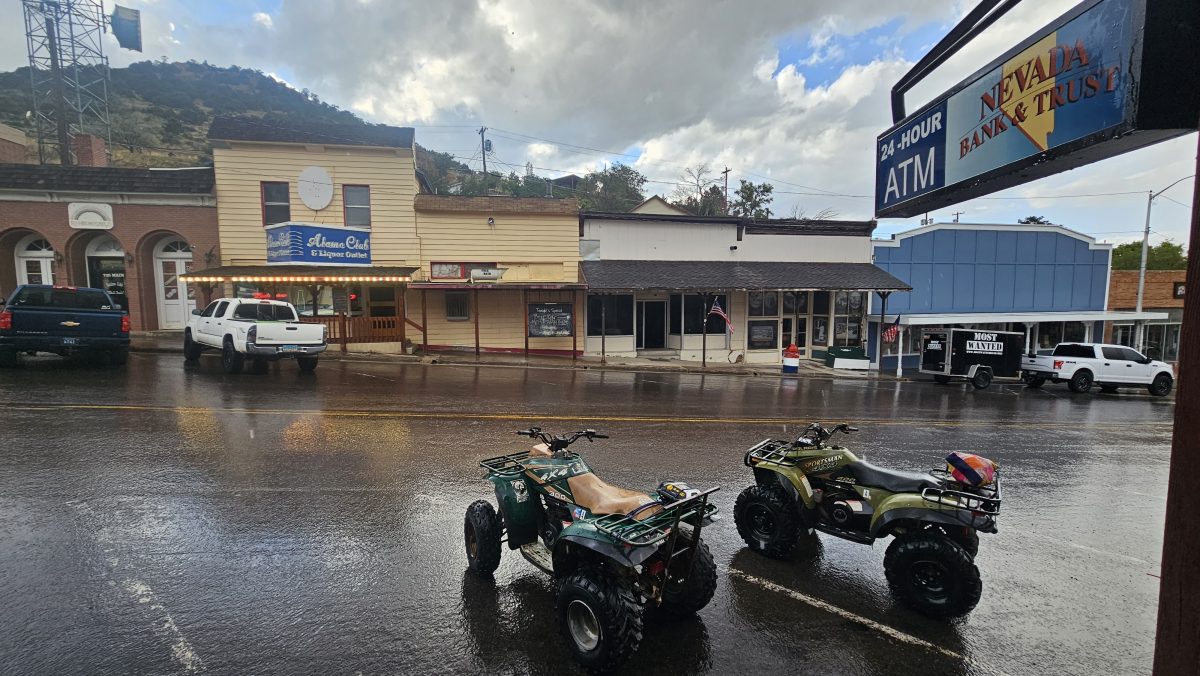 Lincoln County Museum
You'll be amazed how many little pieces of history are in this old early 1900s building. There are displays and exhibits focused on the history of Pioche and the surrounding areas. There are old mining tools, relics, and even old clothing & furniture from back in the day. The walls are full of really interesting photos and stories of Pioche.
Boothill Cemetery
Back in the early days of Pioche, it was so dangerous that 72 people were laid to rest with their boots on before anyone even died of natural causes. Guns were the only law in Pioche back then. There's even a murderer's row in the cemetery.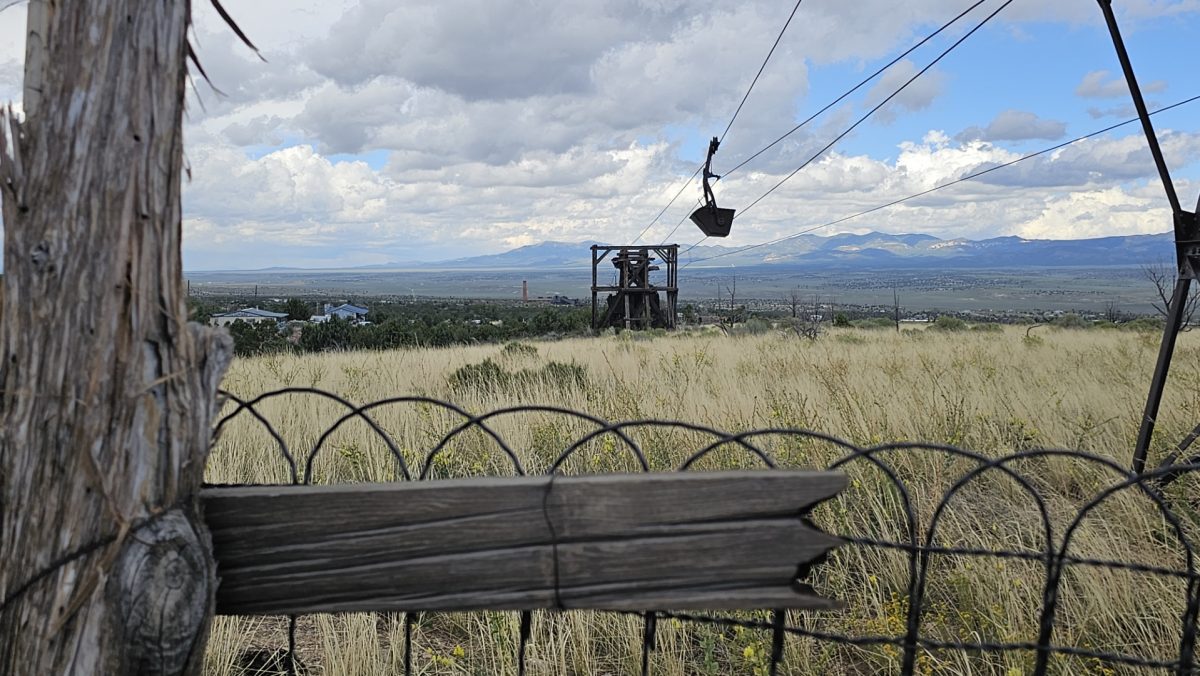 Bars/ Saloons
There's no better way to get to know a town than to pull up a barstool and chat with the locals. Most people we ran into at the bars were super friendly and more than willing to chat about the town or the history of these places.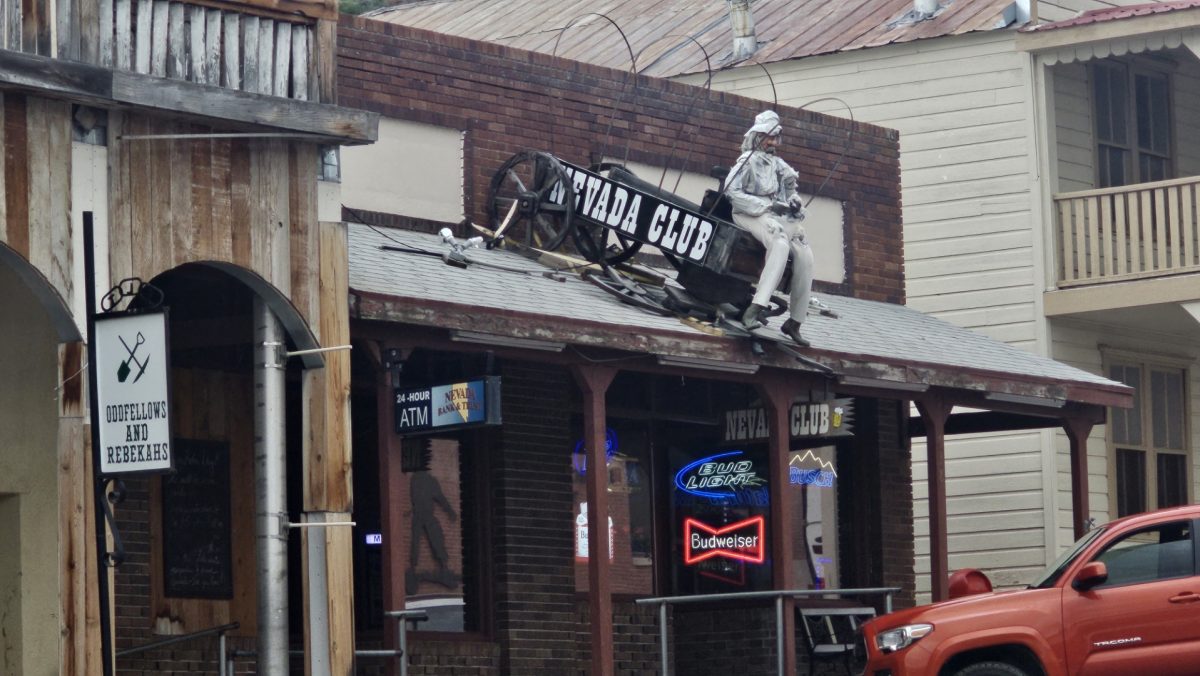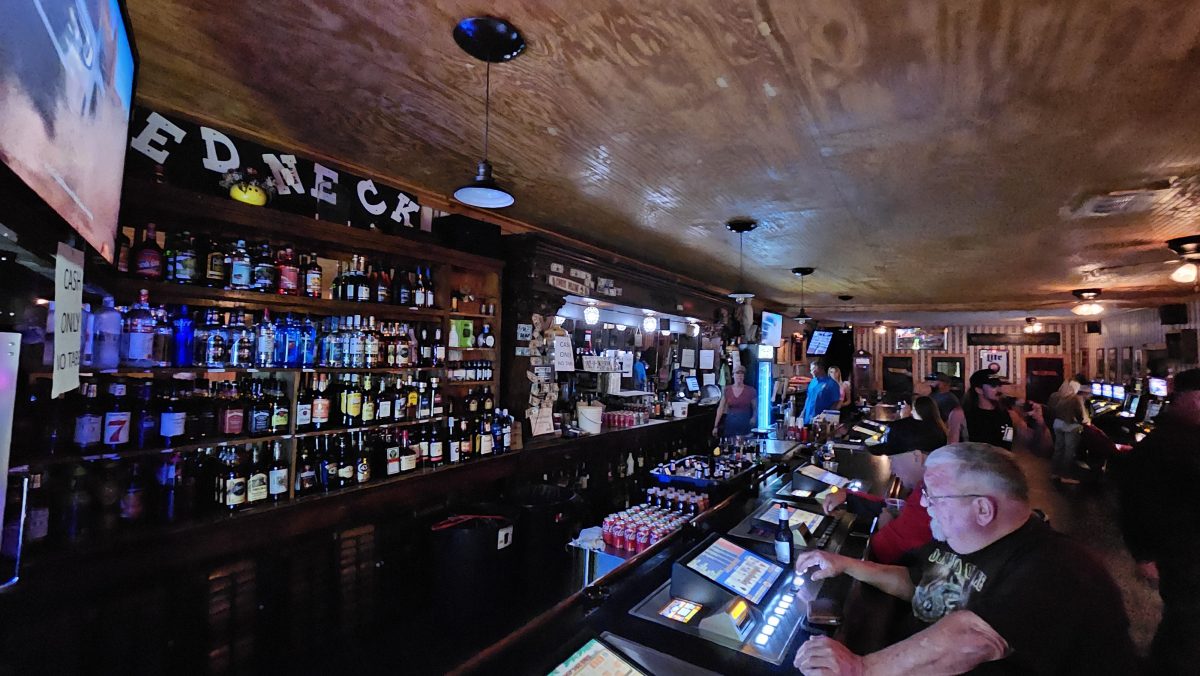 "During the 1948 reconstruction the massive solid cherry wood back bar, front bar, and the room registration area which was an old bank teller's cage were brought from Kimberly, Nevada to their new home in The Overland."-https://overlandhotel.com/history/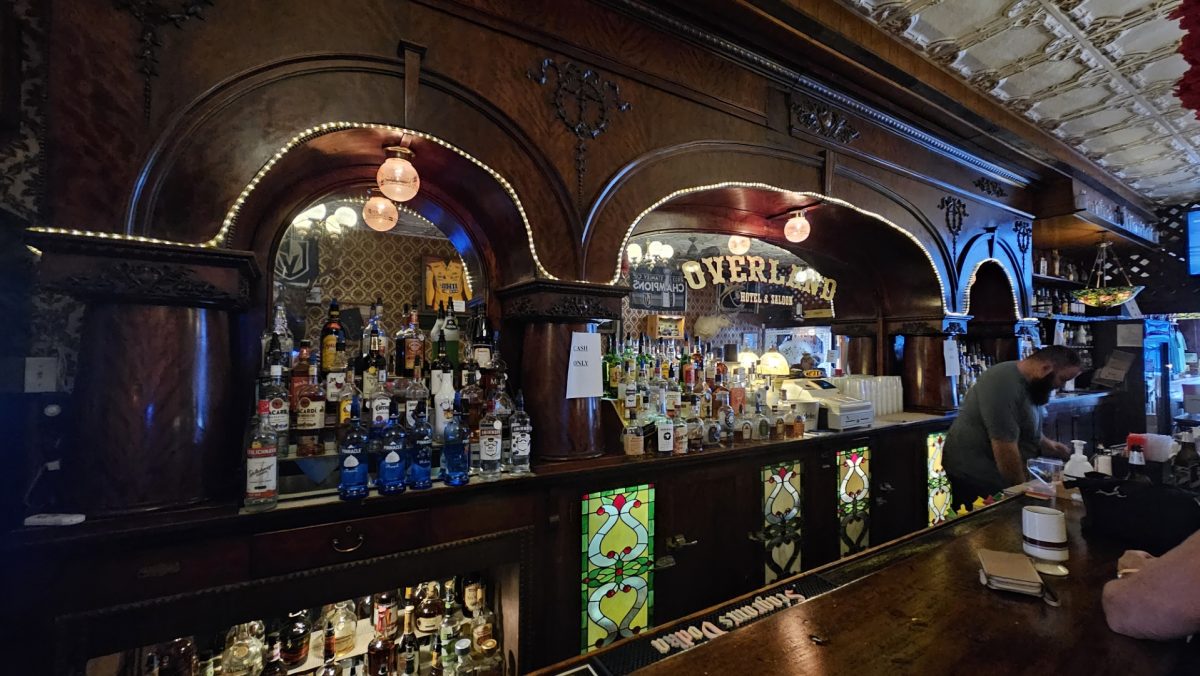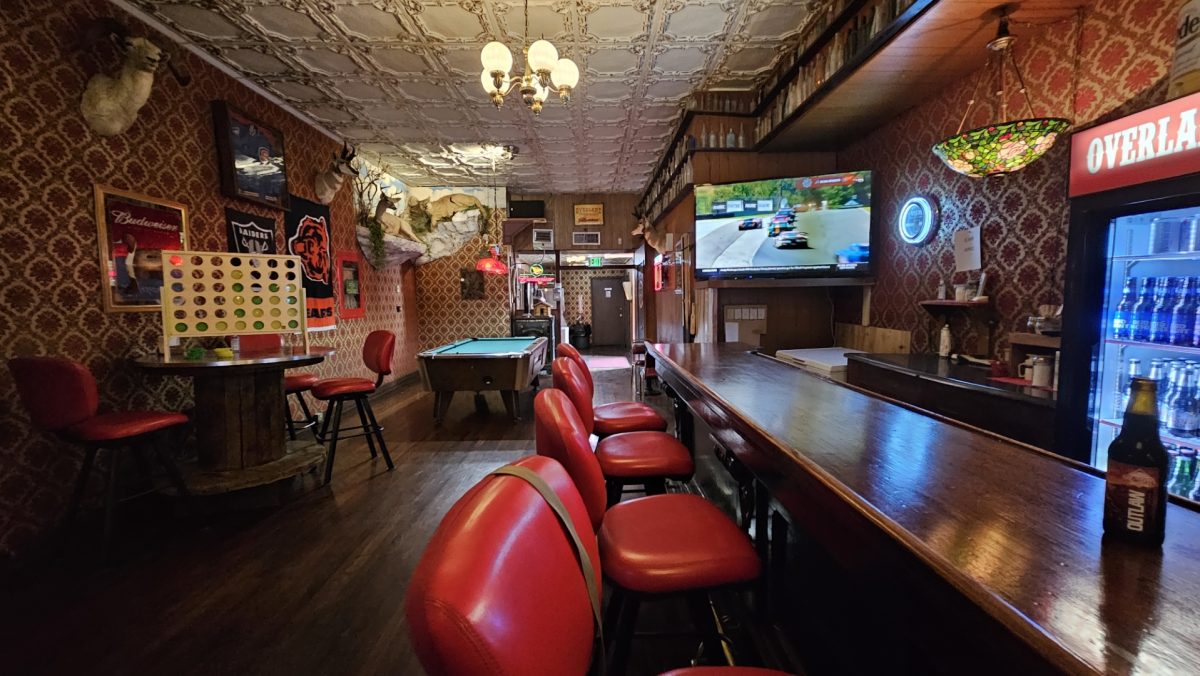 Free Camping
If you're like us, you try to snatch up free places to camp so you can save your hard-earned dollars for other more essential things like food…and beer or wine.
Pioche Town Park RV Parking
Located along 4th Street right next to the park is FREE RV PARKING. There are no hookups but it is a nice, level place to camp under some trees. You can walk across to the park to use the restrooms too.
https://maps.app.goo.gl/WvUC3GqEhoPkaUMe6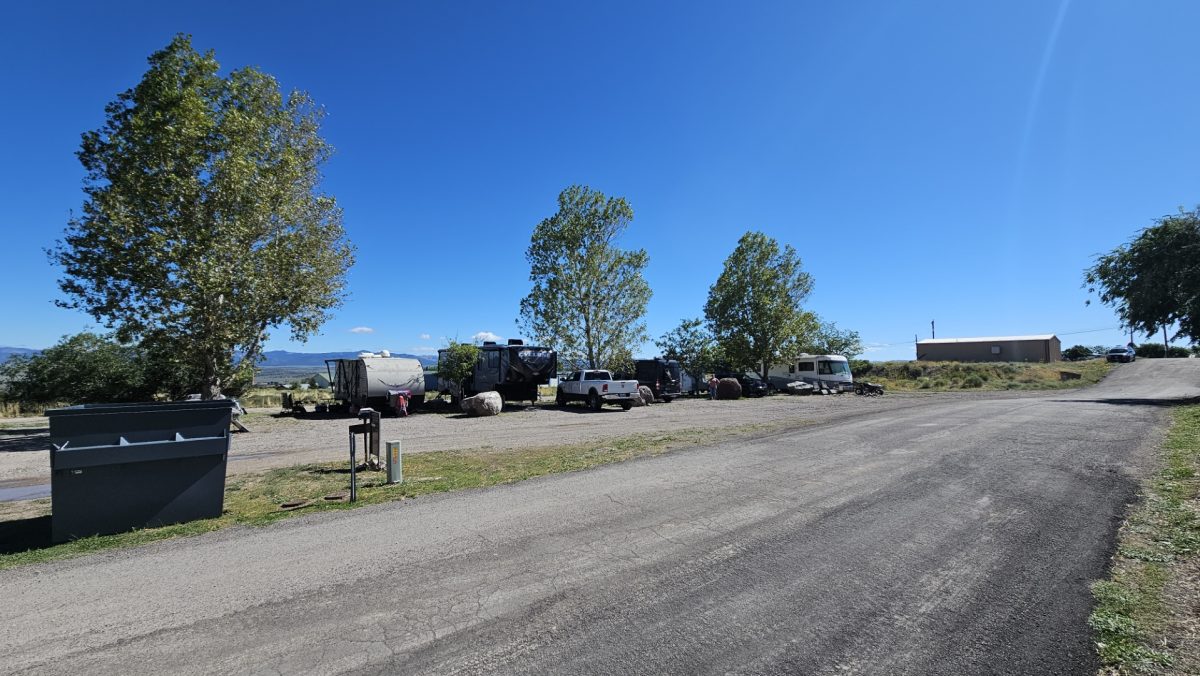 Zero Pass Rd
Just up a dirt road and overlooking town is a flat area where we were able to overnight camp in our van. It was nice and close yet private.
https://maps.app.goo.gl/ejQ3Eo8xWJkz29Fw8
Stampede Campground
Another option for free camping is the Stampede Campground. It's a short 7-8 mile drive outside of Pioche and is used by travelers and off-roaders.
More Fun Things To Do
Cathedral Gorge
Stop into Cathedral Gorge State Park on your way to or from Pioche and explore one of nature's unique creations. The erosion of the several hundred-foot layers of volcanic ash has carved slot canyons and cathedral-like spires. Entrance is only $5 per vehicle and it is definitely a place worth checking out along the way.
Pioche Labor Day Celebration
What initially brought us into Pioche was their annual Labor Day celebration. The whole town comes together and has a great time downtown and in the town park. Our favorite parts of the weekend festivities were the Renegade Races (adults racing down Main Street in Barbie Jeeps), the pet show at the park, and the lawnmower races in the arena.
The Pioche Labor Day Celebration is a fabulous weekend of fun for locals and visitors alike. The event provides a fun and safe environment for the whole family. We have children and adult mining games, pet show, four-wheeler races, craft show, golf tourney, lawn mower races, parades, street dance, "old west" shoot-out, vendors, bake sale, farmers market, carnival games, mountain bike races, softball tourney, free swim for kids, fireworks and so much more. –https://lincolncountynevada.com/
View and save this post on the Thatch app as a phone-friendly travel guide when visiting. 
https://www.thatch.co/guide/1hmz66ngywccr/view
Like My Content?

Show your support!

Join My Patreon

You can simply buy me a coffee or get full access to the "not-so-public" ride, trail, and trip information that I only share with my VIP patrons. Become a Patron

Follow Me on Thatch

Thatch is a place where I share my top recommendations for places I've visited or ridden (for free). Premium content is available as well. @livelikepete
Comments
comments