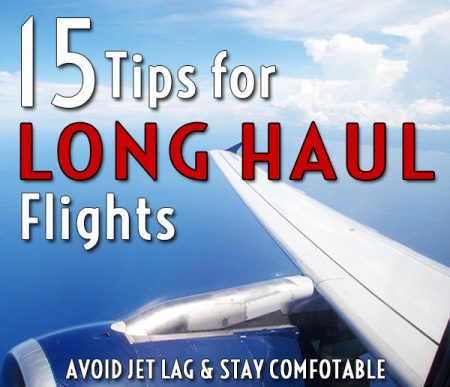 I never do good in tight spaces with other people. I like my personal space and people's noises bug the heck out of me. So in preparation for our upcoming twelve-hour flight from Vegas to Frankfurt, I wanted to be as prepared as possible. I really thought I was going to go crazy on that plane. I may have prepared more for the flight than the trip itself! I wanted to be comfortable and get off the plane ready to enjoy our time in Germany. I didn't want to risk being sick or needing to go straight to bed because of some serious jet lag. I am happy I did my homework because everything we did (listed below) worked well for us and we didn't skip a beat.
1. Get a Pre-Flight Workout
Whether you normally hit the gym or some singletrack, get a good workout in before you leave for the airport. You'll be sitting for a long period of time and will need a reason for your body to be tired.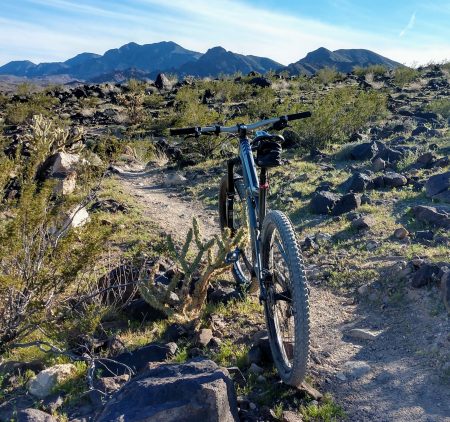 2. Eat a Healthy Meal Before Flying
Don't start your trip off with feeling crappy. Skip the junk food. Leave yourself plenty of time to eat a healthy meal before your flight that will leave you feeling good.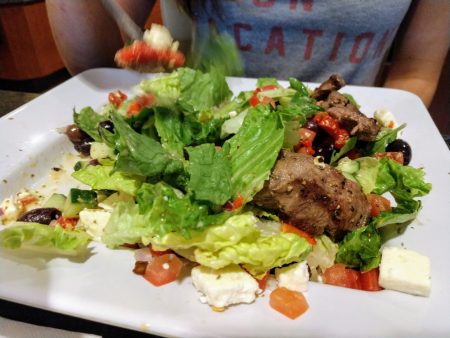 3.Dress in Comfortable Layers
Airplanes are never the same temperature. They can vary from super cold to hot and sweaty. Wear something that will be comfortable and light, yet bring warm layers that are easy to shed and pack. We chose to wear REI hiking/ adventure pants because they are loose fitting, stretchy, and light. They are much more comfortable than jeans. Then we wore a t-shirt and brought a fleece pullover or hoodie as well as a light jacket.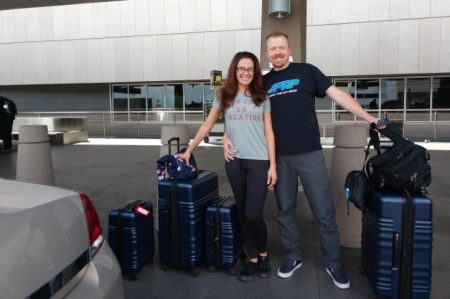 4. Wear Compression Socks
Have you ever noticed that after you take a long flight your feet and ankles hurt when you walk off the plane? Sitting for long periods of time with your legs hanging can cause blood to pool up or even worse, cause blood clots. You may notice your ankles swell up and that's because of poor circulation. Wearing compression socks helps keep that blood flowing.
5. Bring a Phone Charger Pack
There's nothing worse than arriving at a new destination with an almost dead phone. Or even worse, your phone dies during flight. Bring a charge pack to give your phone a charge while you are listening to music or playing games.  Phone charge packs are getting better and better these days. This one is 12000 mAh and has two USB ports so you can charge two phones or other devices at the same time.
6. Get Noise Canceling Headphones
We bought these somewhat economy brand noise canceling headphones for our 12-hour flight to Germany. I can't say enough good things about them. The noise canceling feature produces a small noise that cancels out the drone of the engines and background noise. It's like magic! They are wireless but also have an AUX jack so you can still plug into the airplane monitors to watch their in-flight movies. The battery seems to last forever too. They are comfortable and fit/ adjust for even my big head. I did notice my ears got a little warm after several hours of wearing them, but that's being very nitpicky. Oh, and sound! I guess I should mention they have very good sound with some impressive lows and bass. For ~$50 you can't go wrong. They dramatically improved our flight.
7. Pack Your Own Travel Pillow
Don't rely on that basic little pillow to be able to take a nap. The biggest reason I can never go to sleep on an airplane is that my head is never supported. Sky Siesta makes this awesome pillow that comes with an eye mask. They both come in a travel bag too so it doesn't get gross when going to and from the airport. I was very happy to have this on my long flight.
8. Bring Some Common Meds
You never know if you'll have a headache, get the shits, or have indigestion. Pack a few of the most common meds like the ones found in this kit and you'll be prepared for most common problems. It'll also save you some money at the airport because this stuff is crazy expensive in those places.
9. Take a Natural Anti-Jetlag Remedy
I was skeptical of this, but after reading the reviews they were very effective! It is a homeopathic remedy and fatigue reducer that you take before, during and when you land. It contains all natural ingredients such as Leopard's Bane, Daisy, Wild Chamomile, Ipecac, and Clubmoss. What the heck are those things? They are nutritious plants that alleviate jet lag symptoms that affect body temperature, heartbeat, blood pressure, and physiological patterns, leading to disorientation as well as mental and physical fatigue. We gave it a shot and I can say we felt pretty good after a 12-hour flight! Did they work? I guess so! I normally feel like crap after just a 5-hour flight!
10. Avoid Getting Sick
Take some Vitamin C to keep your immune system healthy and strong. Wipe down your armrests and seat area as soon as you get on board with sanitizing wipes. Keep your hands clean and avoid touching your face. It's also a good idea to keep your air vent on if you have one.
11. Bring a Tablet Loaded with Entertainment
You don't have to go buy the most expensive iPad in order to watch your own movies and play some games. I picked up an Amazon Fire 10 and although it is a little slower than expensive tablets for multi-tasking apps, it has amazing resolution and display quality for movies. I downloaded some Amazon Prime movies, as well as some Dish Network, transferred DVR shows, and movies. The Fire 10 has expandable storage up to 256GB with a micro-SD card so you can download and store a ton of stuff. I also picked up a rugged rubber protector and little adjustable stand.
12. Earplugs Will Change Your Life
I recently found out how nice it is to sleep with earplugs. Silicone earplugs seal so well in your ears and block out quite a bit of sound. There's nothing more annoying than a crying baby or a loud conversation from some annoying passenger in the seat behind you. Stick these in your ears, block out the world and go to sleep.
13. Fly Business Class!
I realize this isn't very practical for most people. Hell, it usually isn't practical for us because it is so expensive. However, I found that if you are flexible with your travel day and you play around with the dates, sometimes Business Class (or even Premium Class/ Extended Leg Room) is available for not much more. Traveling on Tuesday and Thursday is typically cheaper so keep that in mind. We were able to upgrade our return flight from Germany to Las Vegas for just $1000 for both of us. It's usually several thousand dollars each! The extra leg room, lay flat seats, and the premium menu made for an amazing flight experience.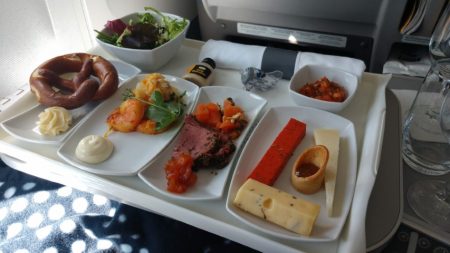 14. Avoid Too Much Alcohol
Although it is very tempting to let loose and get your vacation party started early, avoid drinking too much alcohol on the plane. High altitude (lower barometric pressure) diminishes the body's ability to absorb oxygen and also become dehydrated sooner than normal.  It's okay to have some champagne or a beer here and there but try to keep it to a limit. You will feel much better getting off the plane without gets blitzed aboard the plane.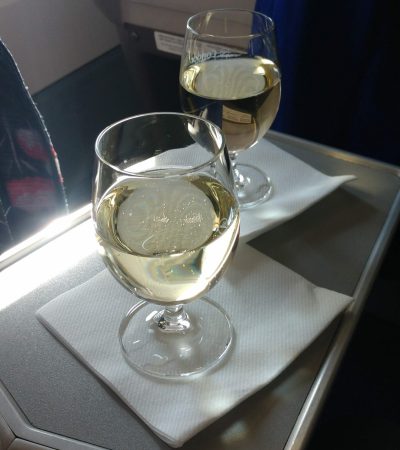 15. Stay Hydrated
Last but certainly not least important is staying hydrated! I found that you don't have to chug water throughout your flight. That will only cause you to be running to the plane's bathroom every 30 minutes. Instead, just sip periodically sip some water to stay hydrated. Eight ounces per hour is more than enough.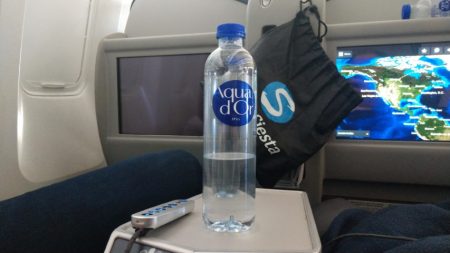 Comments
comments