Storage is always a challenge in a van. If you are like us, your constantly finding places and ways to hang things because floor or counter space is almost non-existent. A good source for van storage solutions is in the marine world! Boats are very similar in the sense that space is limited and everything needs to be light and efficient. Sometimes the most difficult part of a van build is figuring out what they call a certain product that it is you have in mind. In a recent Amazon search for some storage bins and nets, I came across these storage nets that are called gear hammocks
. They are very strong and expand from storing small items to large and bulky things like bedding or pillows. I grabbed a couple of them because they are so cheap (under 10 bucks) and a set of carabiners
. We use them to hang riding gear, pillows, and bedding along our L track. We've crammed them pretty full and they have held up great. The best part is when they aren't in use, they take up almost zero space. We keep finding additional uses for them like tossing our dirty laundry or shoes.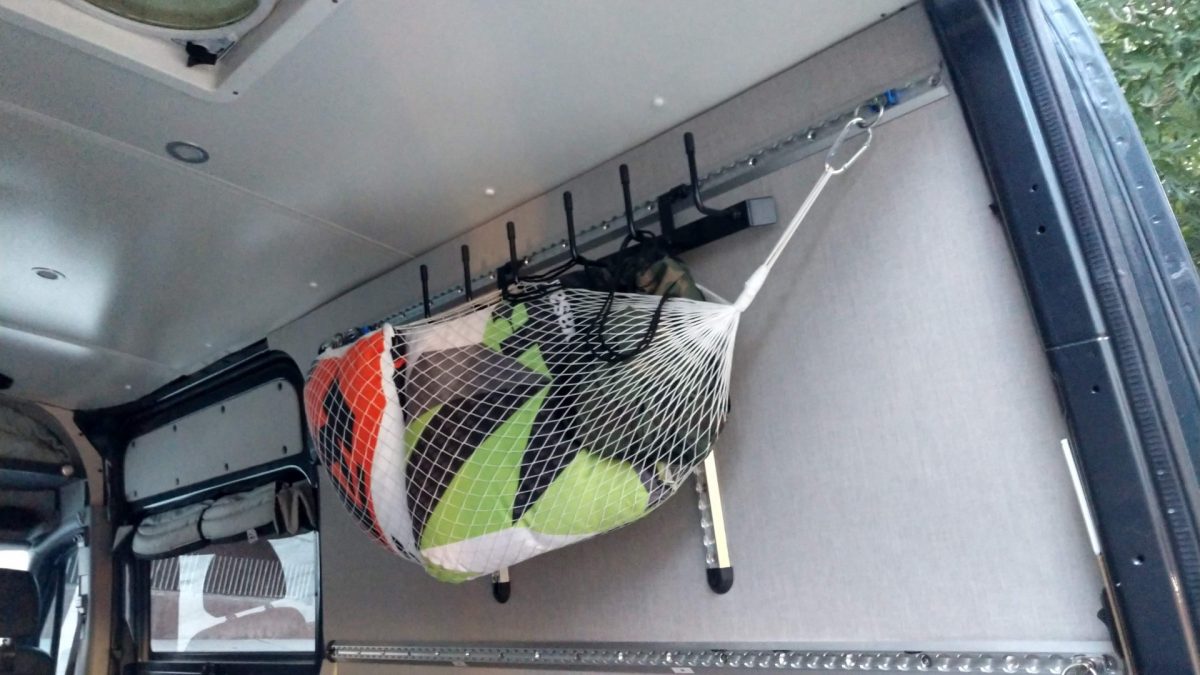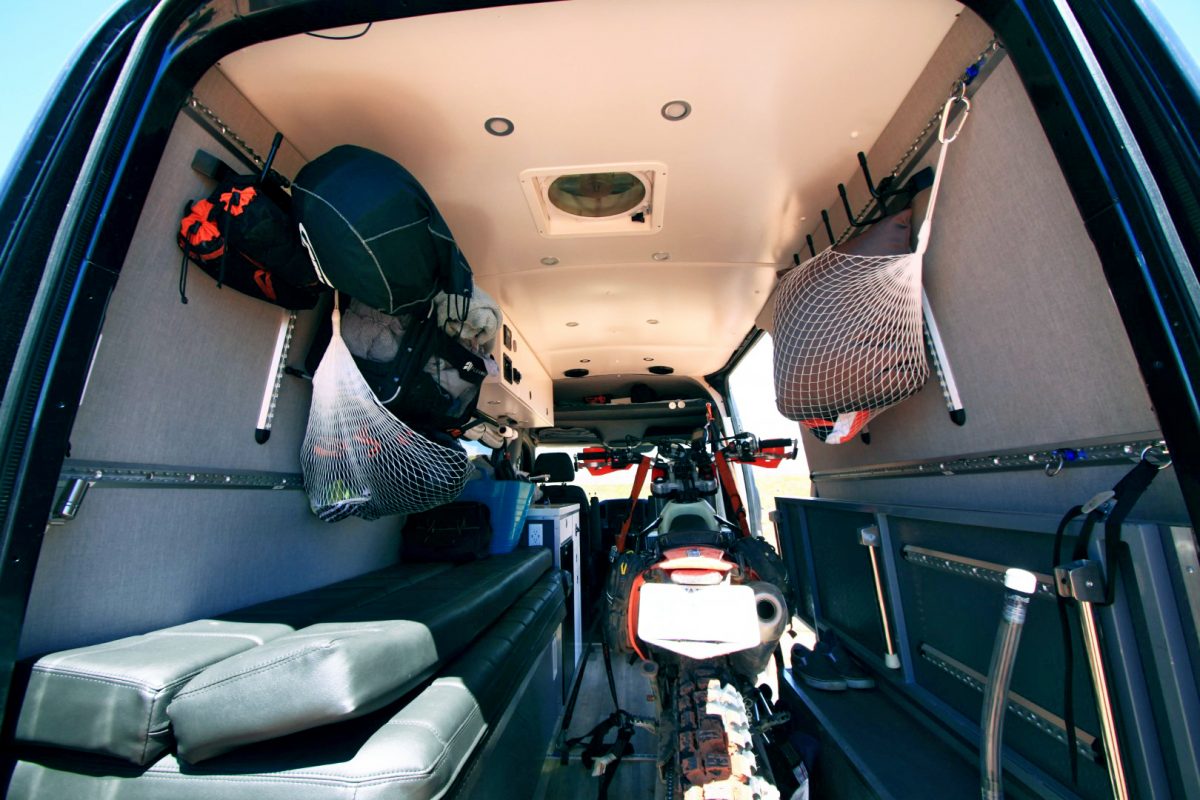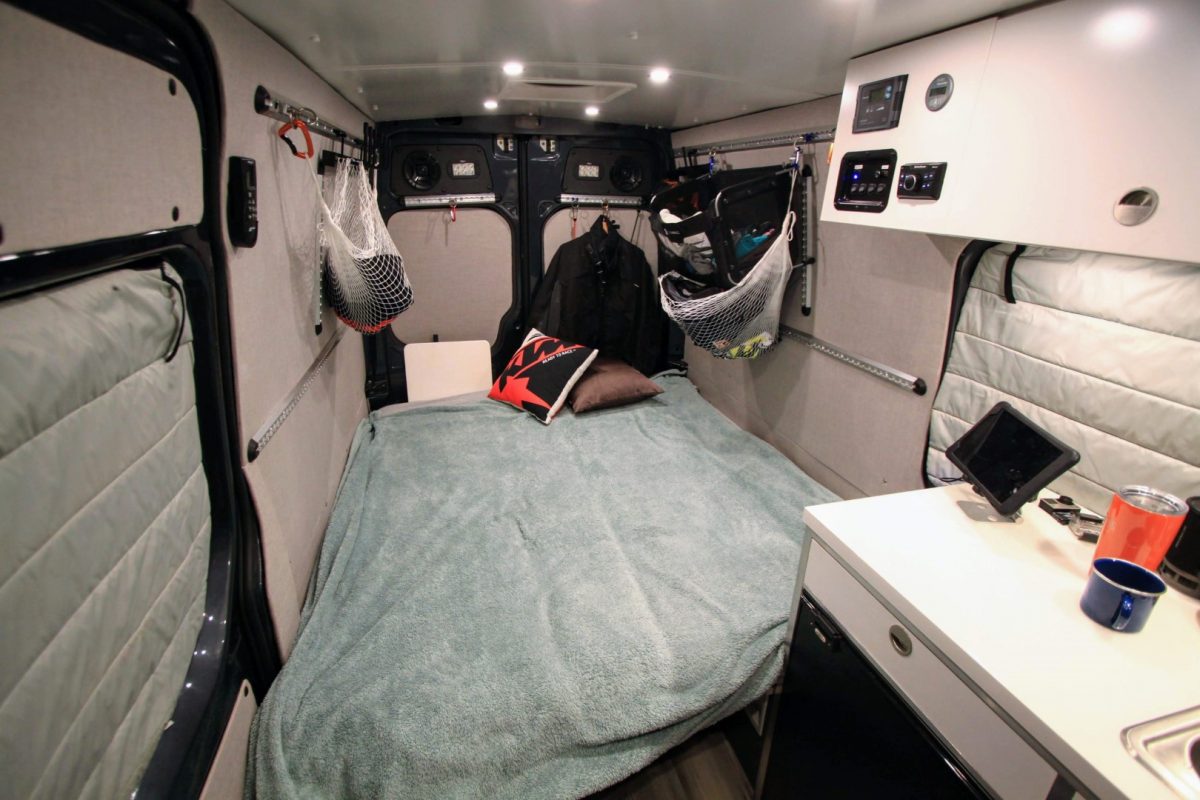 As you can see here, I am pushing the limits of our gear hammock and flow wall bin
. Even down a rough road, they held up great keeping everything off the floor.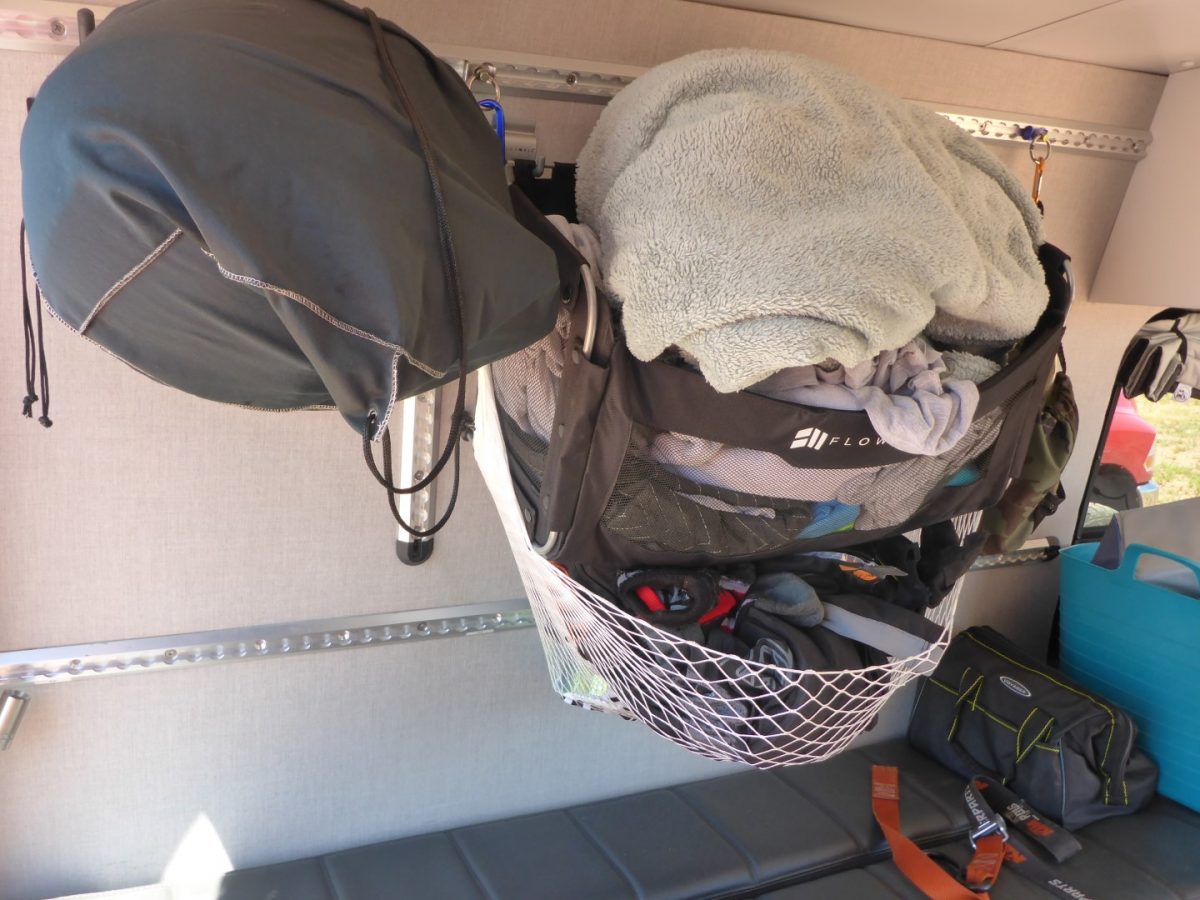 Products Used
Comments
comments