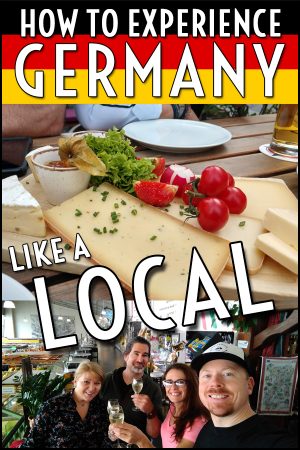 What things are there see and do in Germany? We recently had a chance to find out while visiting friends in Kaiserslautern, Germany. This was an adventure like no other. I had only been out of the United States twice before and that was to visit Jamaica and The Bahamas. Europe has so many things and places to see that it can be difficult to figure out where to begin. We had about 7 days to take in the best parts of Deutschland and then some. Since we have friends who are residents, we had an advantage over other tourists visiting a foreign country for the first time. There's no better way to learn about a country's culture than from locals.  So if you are heading to Germany, you can benefit from all the cool things we did and the great places we visited. We even learned a thing or two along the way too.
Brush Up On Common Words & Greetings

German was a difficult language for me to learn and pick up on. Although most Germans can speak English, it shows respect and locals appreciate whenever you are trying to speak their language. This is what we found ourselves saying each day in Germany…
Halo: Hello

Tschüss: Bye. Although it seems too formal of a word to use in simple situations like leaving a restaurant, store or coffee shop, it is common in Germany. 

Eins, zwei, drei, vier, fünf. Learn quantities up to 5 but also the correct hand gestures for each number. They are slightly different than in America.
Danke schön: thank you very much
Bitte: please
Zwei bier bitte: Two beers, please.
10 Things I Learned in Germany

Ausfahrt is not a town. 😆 It is an exit sign.
You can buy beer from a vending machine. You can also legally walk around town drinking beer or drink it in a moving car.
Pickup trucks are not common. Everyone tows travel trailers with their cars.
Germany is a very clean country. Even "bad areas" of town aren't full of litter or vandalism. Even if there is graffiti it looks like art or a mural.
Every other car or van has a bike rack. Bikes are huge over there, especially e-bikes.
Pizza does not get sliced. That's your job.
Germany is very developed when it comes to civil engineering and it is most noticed with its bridges and roadways.
Tipping is less over there. 15-20% is a lot. ~10% is the norm. Many times they swipe your card right at the table so be prepared for that.
The speed limit changes every mile or so on the Autobahn. Only some areas are no speed limit.
Rest areas along the Autobahn often require payment to use the restroom.

Explore Downtown Frankfurt
If you are visiting Germany, chances are you are flying into Frankfurt. You can take the train from the airport to straight into downtown.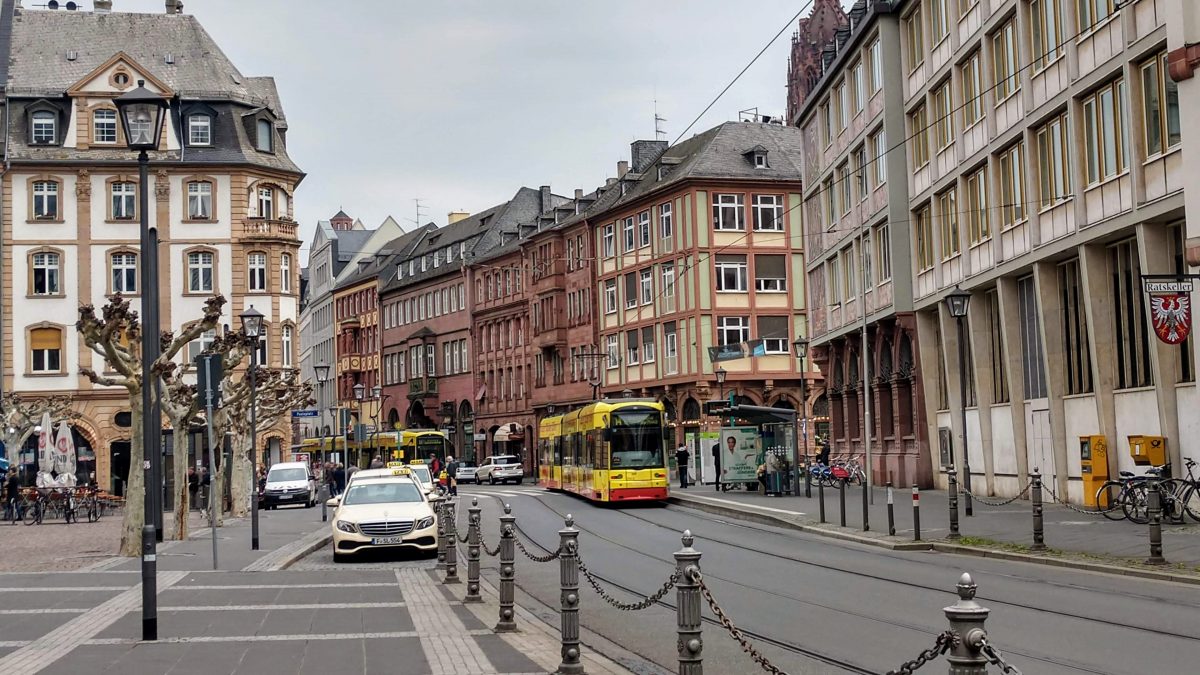 Kleinmarkthalle
The farmer's markets in Germany are amazing. Downtown Frankfurt has many but the Kleinmarkthalle is one that must not be skipped. It is a culinary wonderland filled with meats, cheeses, pastries, and flowers all under one roof. Many vendors offer an abundance of free samples that you just can't pass up. Be careful though, you'll want to buy everything!
Grab a German Snack and a Beer
Downtown Frankfurt has loads of restaurants and places to grab something to eat. We stopped in at a place called Schwarzer Stern located near the city's town hall. We grabbed a table outside and ordered an appetizer and some beers. Although they "allowed" us to share the appetizer, they wanted to charge us one Euro per extra fork for sharing. We just shared the one fork and risked giving each other our cooties. 😆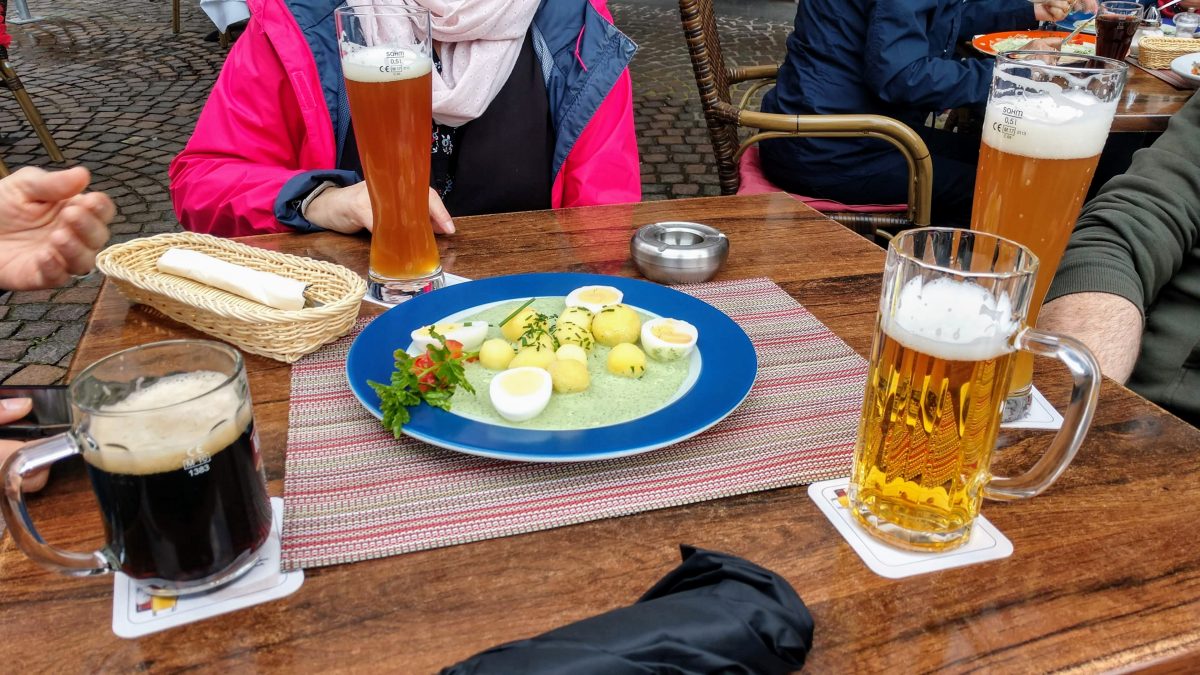 Watch the Street Performers
They don't have hobos banging on plastic buckets. The performers downtown Frankfurt, such as these guys, are of a much higher caliber of musical talent playing classical songs with their accordions, violin, and tuba. Always try to show your appreciation with a tip.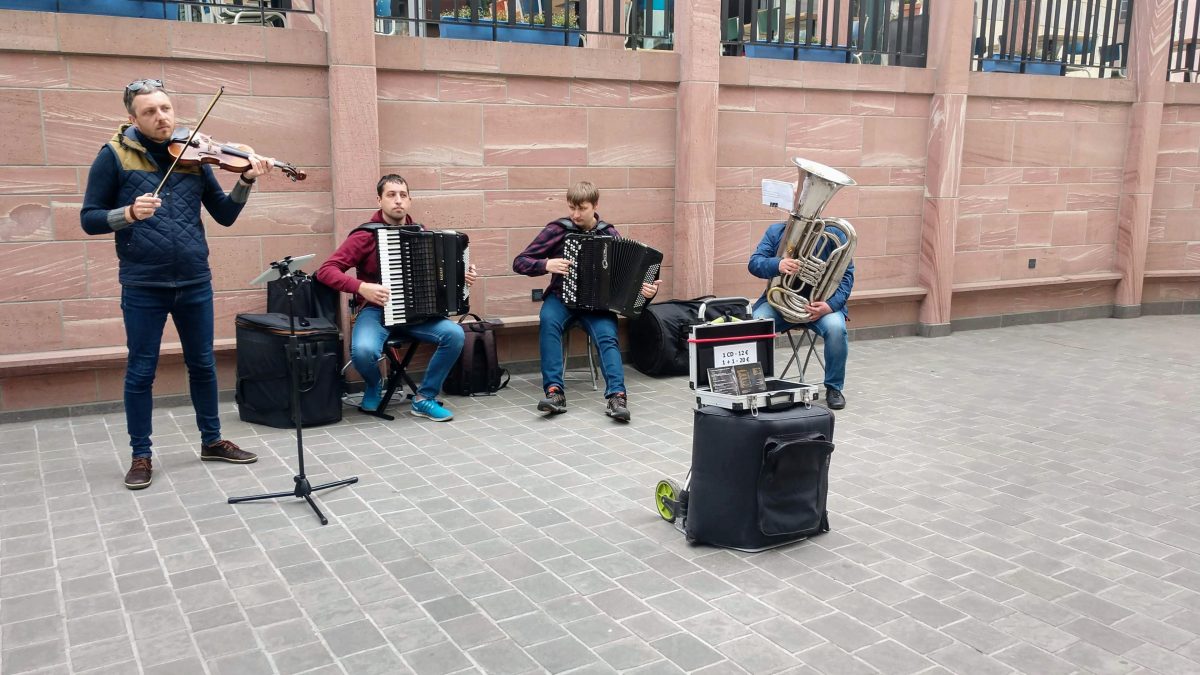 Love History?
Stop in at the Kaiserpfalz franconofurd, an archaeological museum with pre-historic artifacts and walls that are still standing from the Roman era. It's hard to imagine these stone creations are from the year 75 AD. This is part of a bathhouse that was built by the Roman army. Some of it has been reconstructed based off of archaeological evidence displaying how they heated the room like a sauna.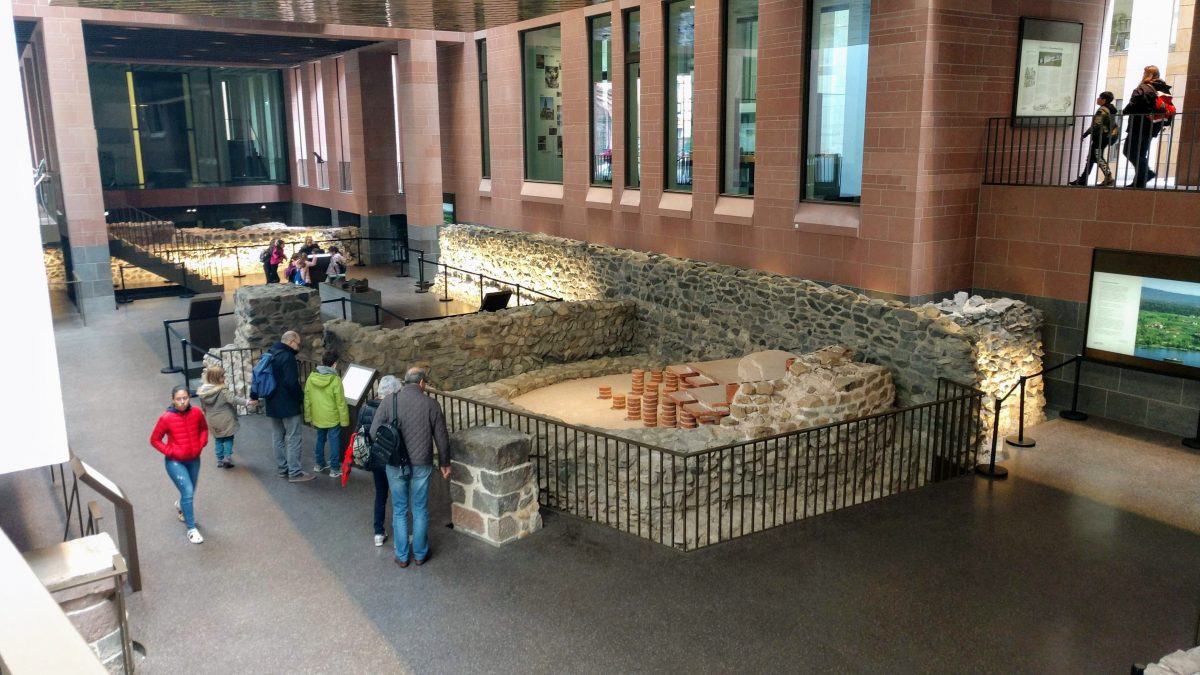 Take in that Architecture
The buildings, sidewalks, and streets have so much more detail and character than what I am used to seeing in the U.S. It was almost brain overload taking it all in. It is quite amazing.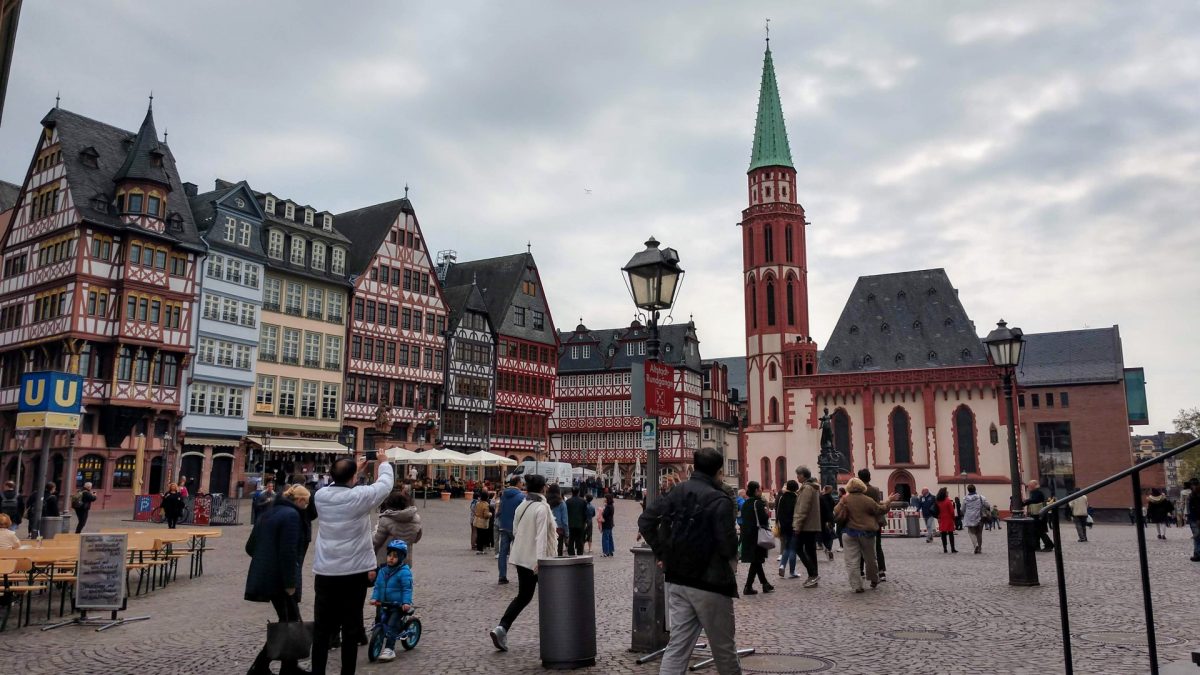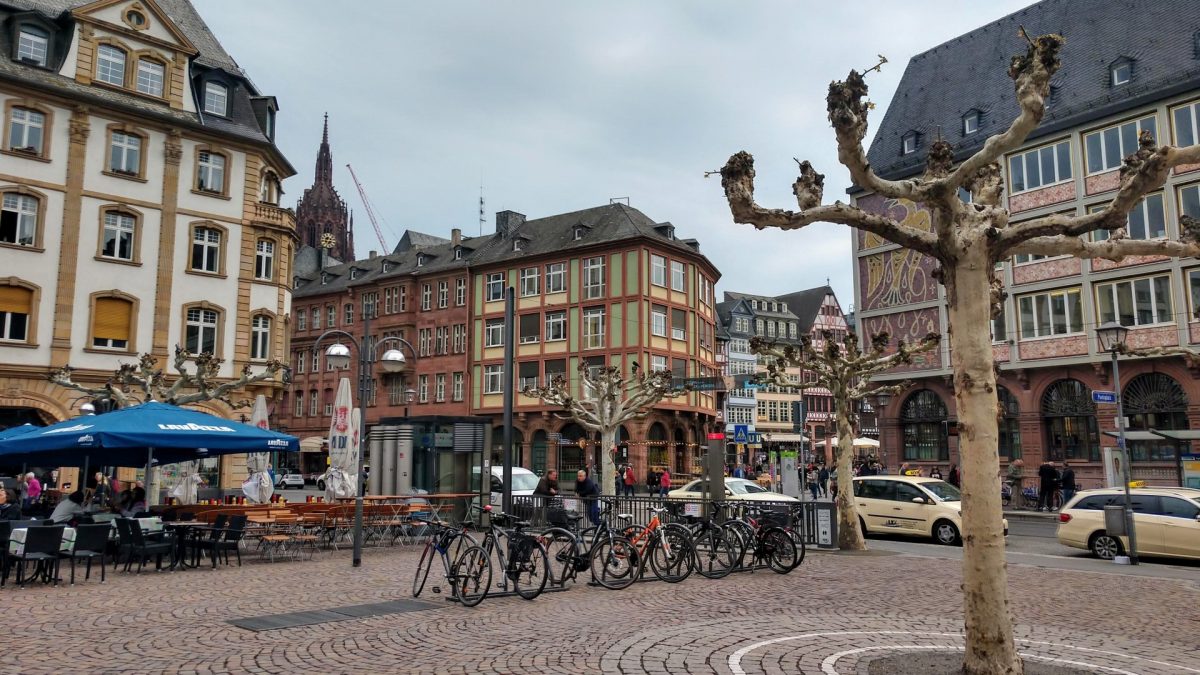 Notice the Little Things
While many authorities look at "locks of love" as vandalism, Frankfurt apparently embraces it. While walking around we crossed this iron bridge that was full of locks. Never heard of this trend? It's where couples attach a lock to the bridge with their initials on it and throw the keys in the river below, symbolizing their eternal love.
Grab Some Euros!
I learned it isn't always easiest (or safest) to pay with a credit card over there. Many places don't even take cards. Cash is king so grab as much as you can at an ATM. Check with your bank to see if banks such as Deutsche Bank is a partner to avoid as many ATM and foreign transaction fees as possible.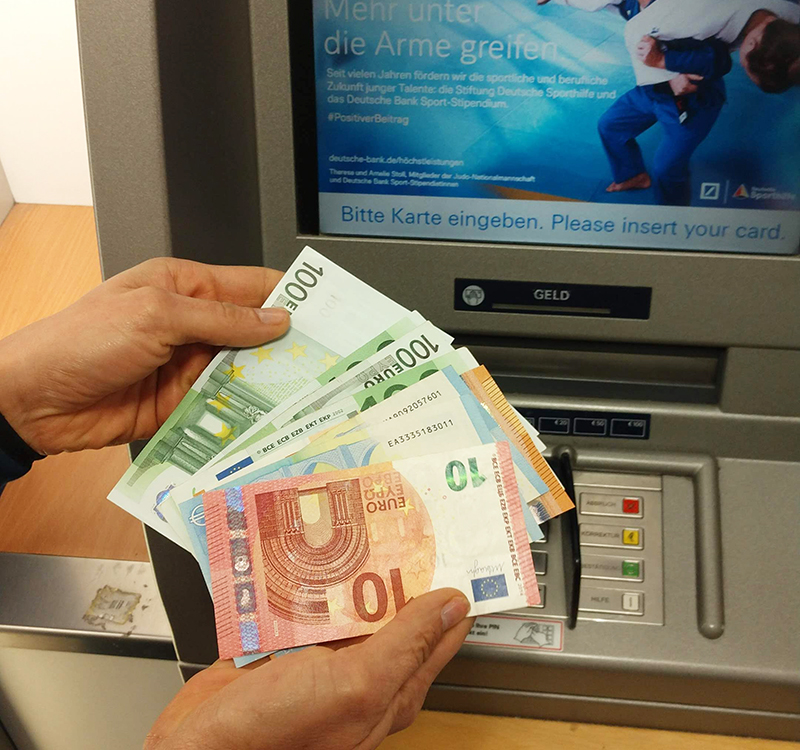 Try ALL the Pastries
Yep, go into a coffee shop and order three or four different cakes and pastries. I'm not even into sweets, but we had to try it all and it was amazing. Top off all that sugar with some coffee to keep ya going as you walk for miles through downtown.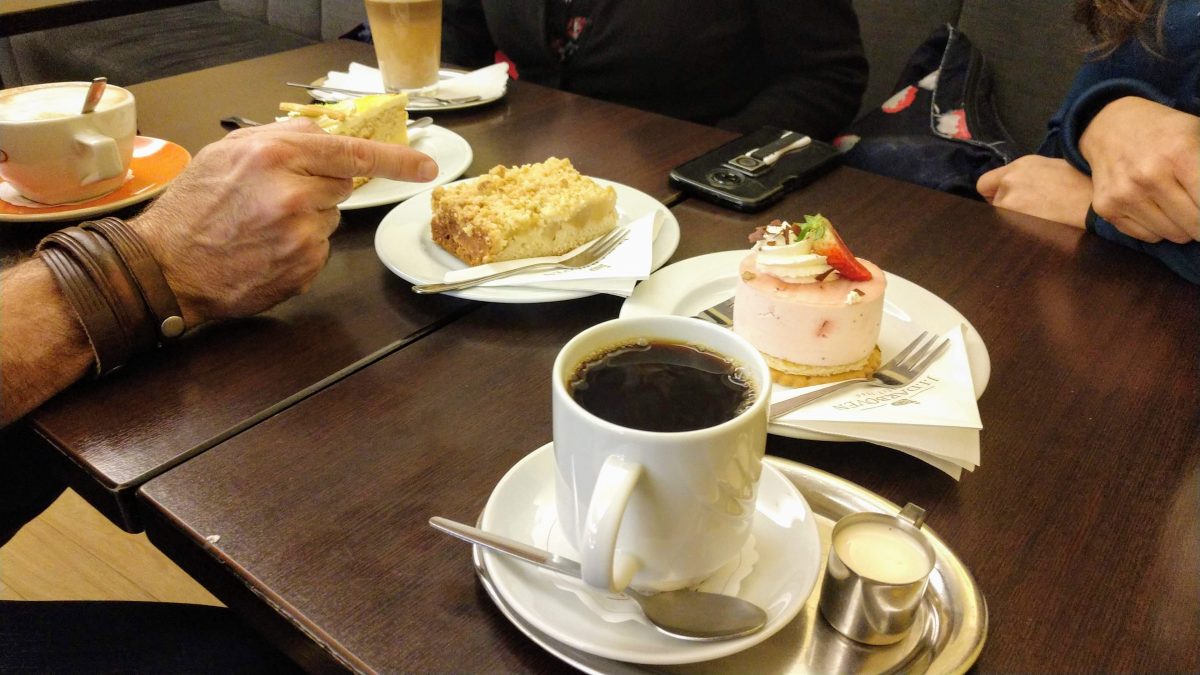 Kaiserslautern (K-Town)
Located in Southwest Germany at the edge of the Palatinate Forest is the town of Kaiserslautern. Grub on some authentic German food at The Spinnradl. Known for its great atmosphere and traditional German food, it's the oldest surviving residential building of the city of Kaiserslautern dating back to the 1700's. The food here is amazing!
The Spinnradl: http://www.spinnraedl.de/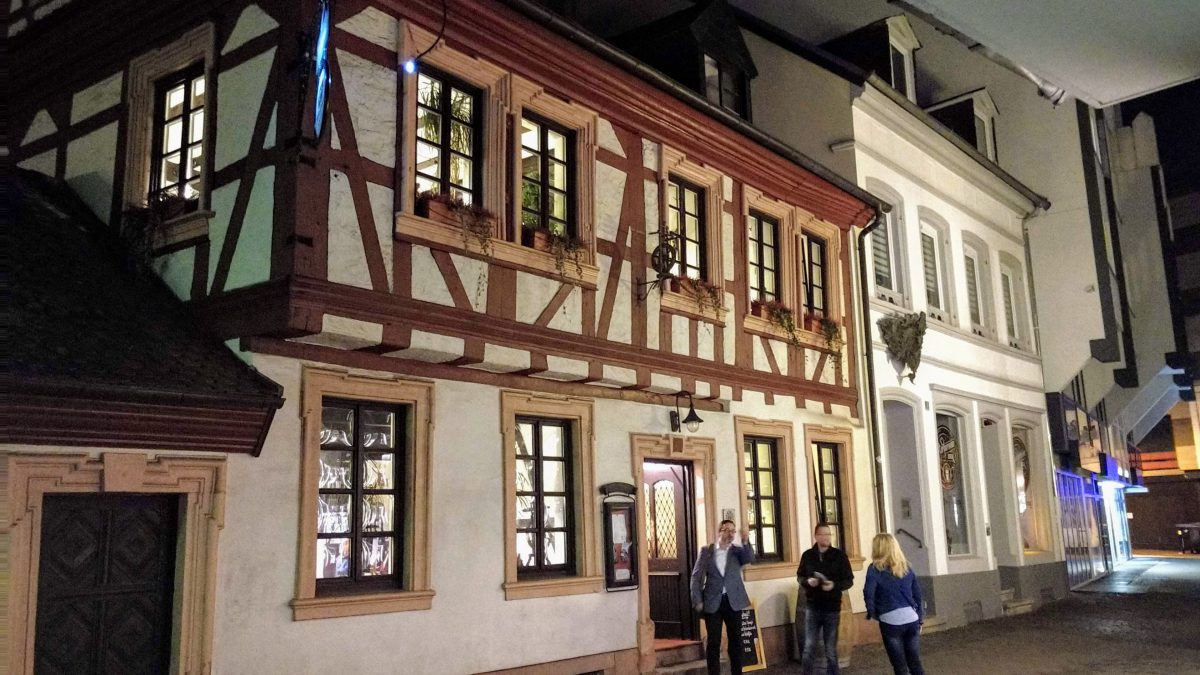 Cruise the Rhine!
Approximately 800 miles long, the Rhine River has been one of Germany's main transport routes since the Roman Empire. There are several castles and buildings along the river with much historic value. Bingen-Ruedesheimer offers day cruises along the Rhine River and it is a relaxing way to see it all.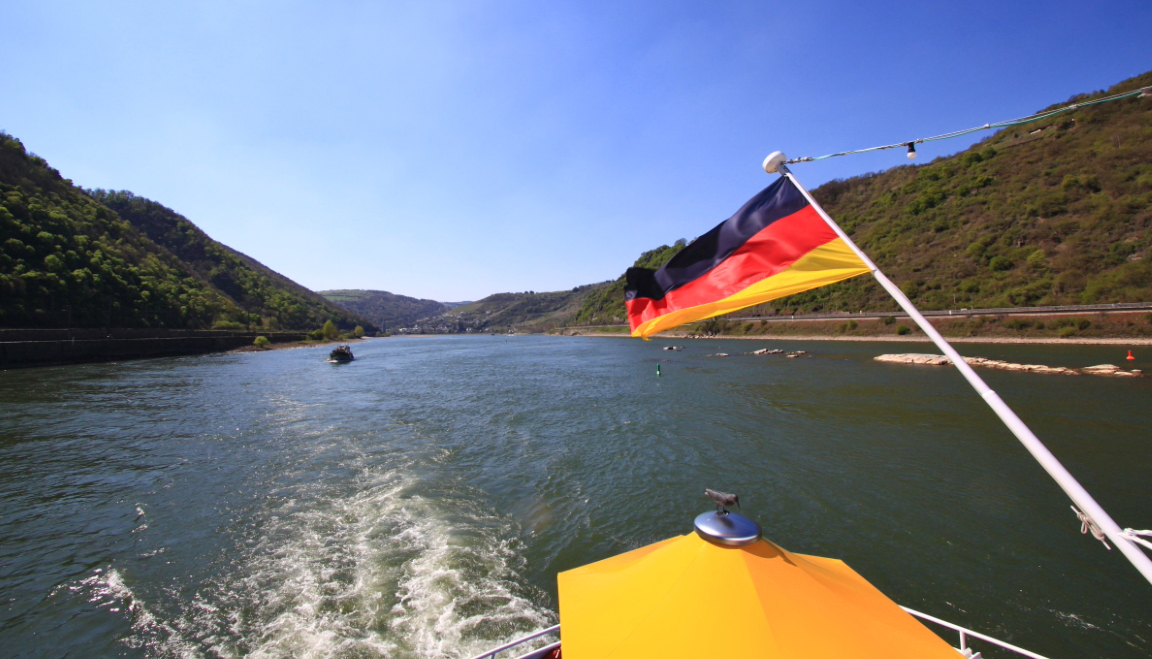 Cruise info: http://www.inkwire.de/bingen-rudesheimer.html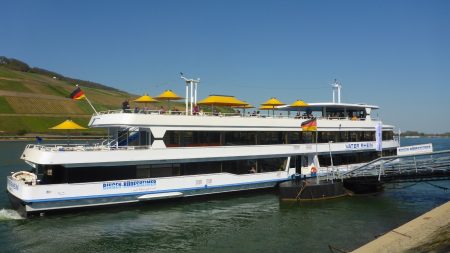 You can sit inside, but if the weather is nice enough I highly recommend sitting on the upper deck to see and experience it all.
Amazing German food and beer are available on board and it is reasonably priced too. Food and beers (that kept flowing all day) for four people was about 80 Euros. To me, that was a steal!
Like Castles?
You'll pass by several old castles along the river.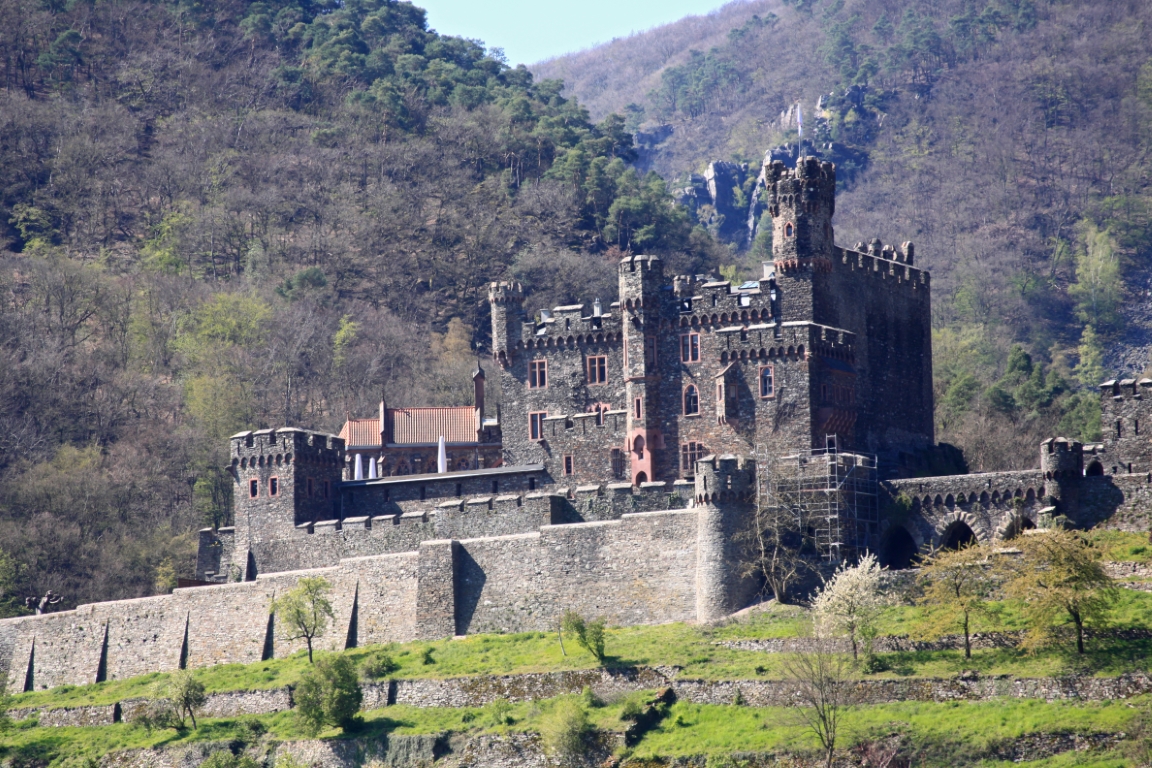 Check out those vineyards and cool campgrounds along the water too! It was interesting to see all the different vans and caravan setups.
Walk Into Those Massive Churches
If you see a huge, gorgeous building that resembles a church, go in! Many of these old cathedrals are hundreds of years old. The architecture and design that goes into them are impressive. Within walking distance of the Rhine River cruise (right near the main parking lot) is Saint Martin Basilica.
Saint Martin Basilica
Saint Martin Basilica is the main Catholic Church of Bingen am Rhein. Around 793, it's underground tomb was constructed. Then in 1416, the church was enlarged and remodeled. It was crazy to think how old this place is as we walked through it.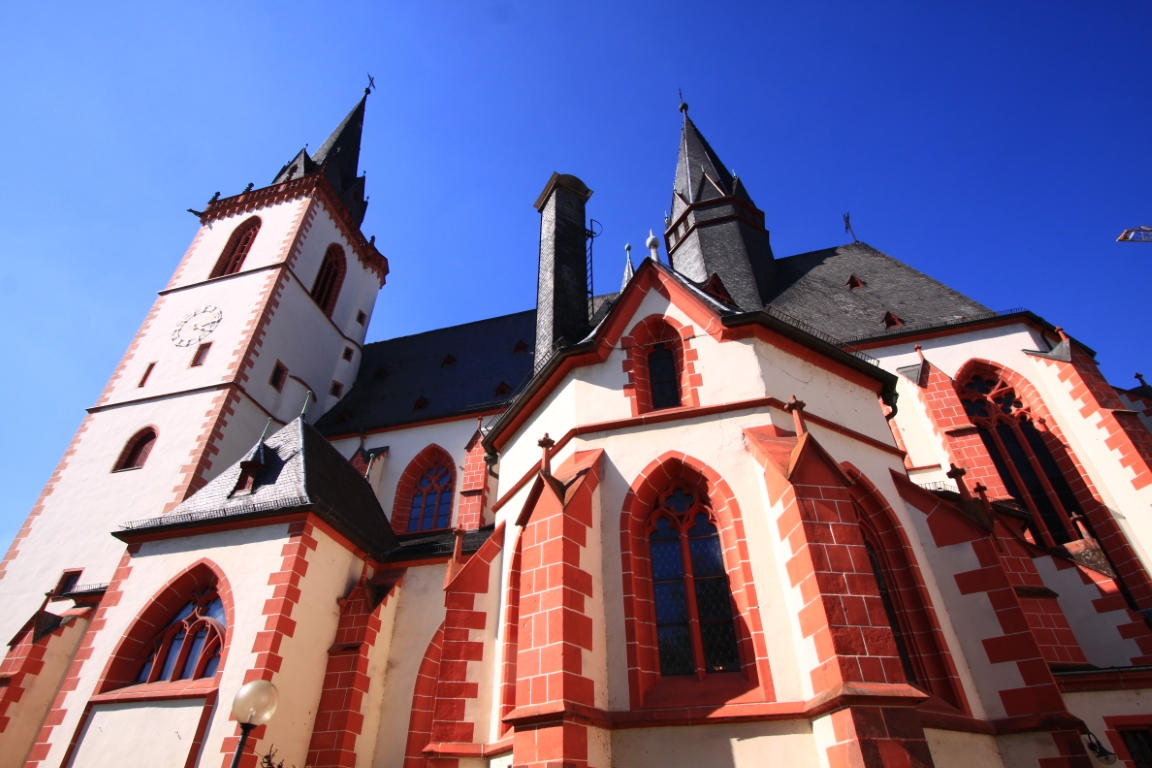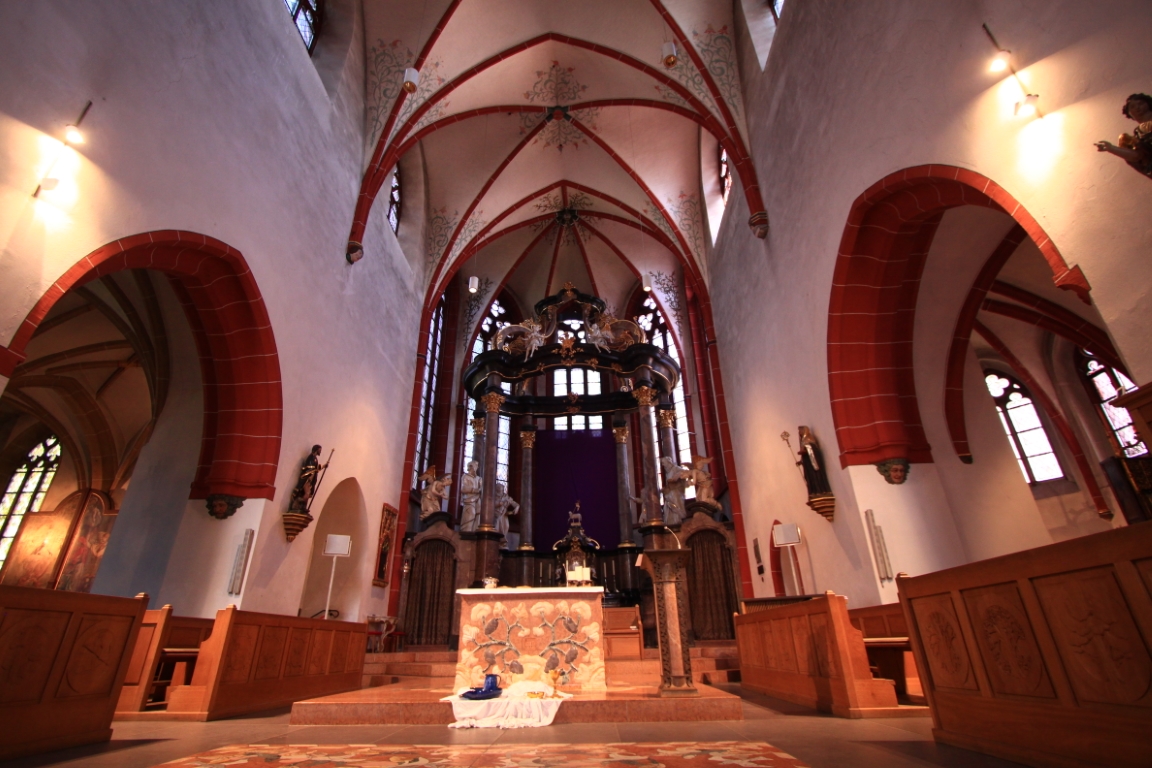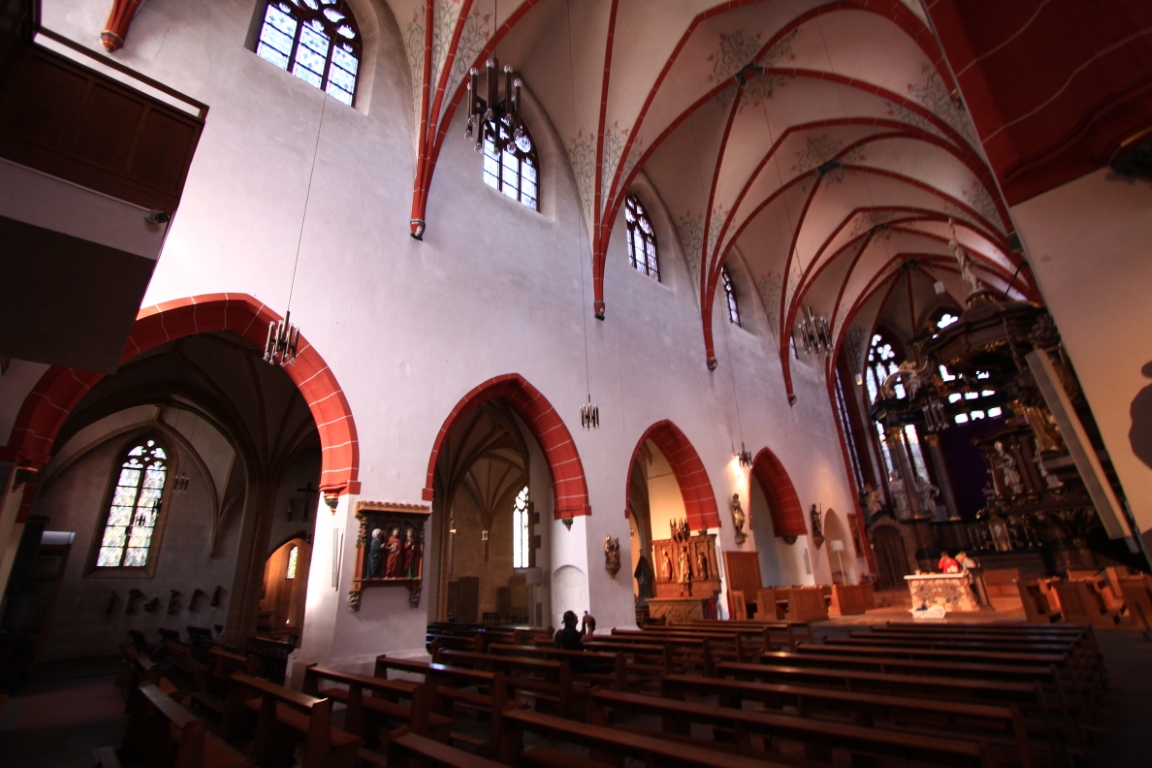 Speyer Cathedral
Speyer Cathedral was founded by Conrad II in 1030. It was remodeled at the end of the 11th century. Many of the German emperors were buried there for almost 300 years.
Parish Church of St. Ulrich
The Parish Church of St. Ulrich, another majestic church with huge columns and tall ceilings, was built before 1300. It is located in Deidesheim, Germany.
Visit Those Beer Gardens!
Within walking distance of the Speyer Cathedral is an awesome beirgarten, Domhof Hausbrauerei. You can spot these authentic German beer gardens because they are always under Chestnut trees. This place has amazing food and beer!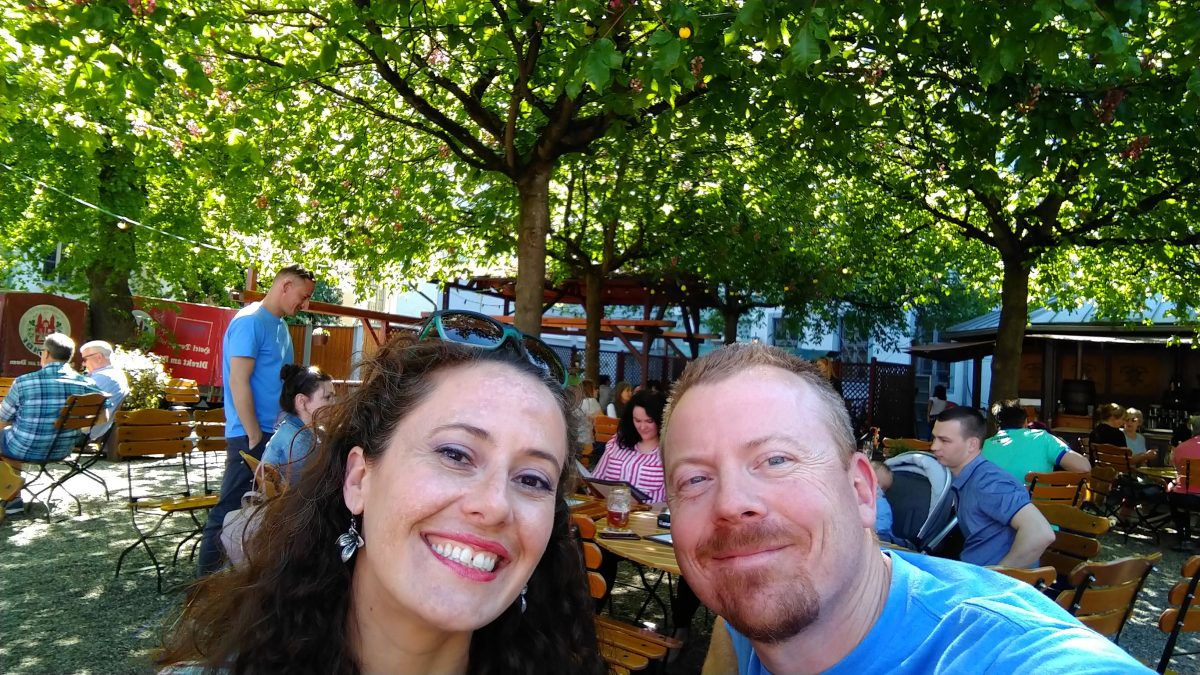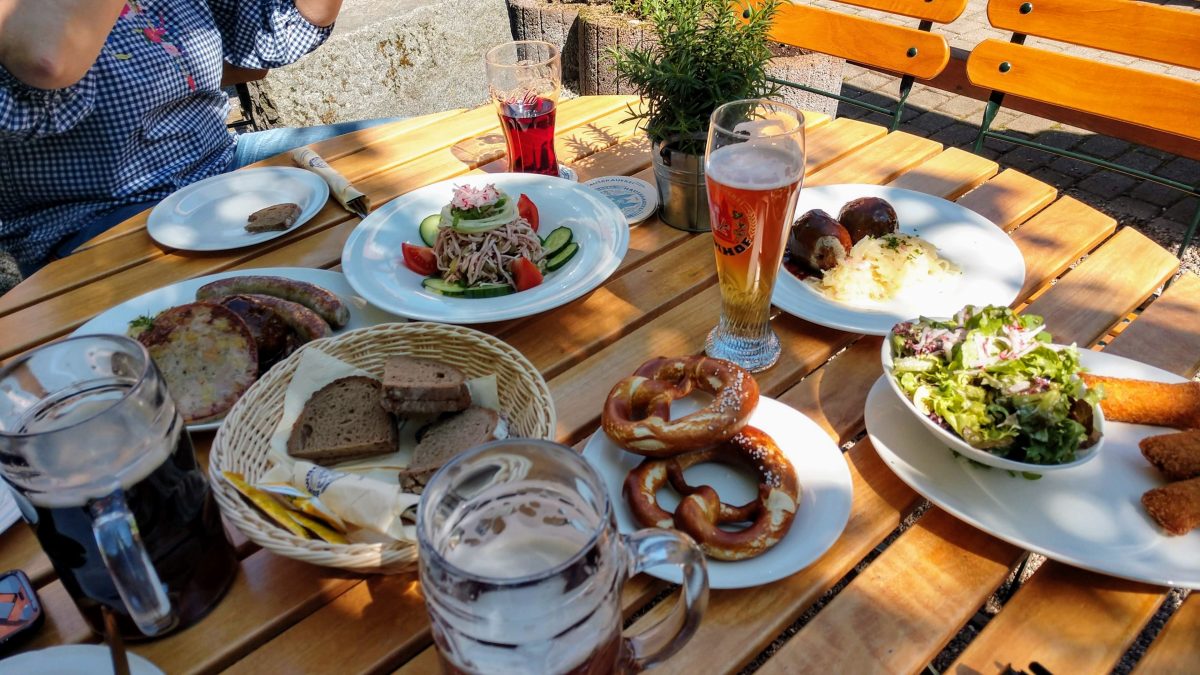 Walk the Streets
If you go anywhere in Germany eventually you'll be walking through towns. Just strolling through the streets is interesting to see how different it is over there. While downtown Speyer is hopping with people, shops and general hubbub, other smaller quieter places like Deidesheim are great for appreciating places off the beaten path and grabbing a snack and a drink. Immerse yourself in the culture!
Take a Road Trip
Although Germany's transportation system is very efficient, traveling Europe by car allows you to visit other countries on your own schedule. Plan out a few places to stay overnight and see the countryside in between places. When we were in Germany, we went on a 4-day road trip from Kaiserslautern, Germany to France, Switzerland, Austria, and back through Germany, stopping in Munich along the way. Renting a car from Enterprise and it was surprisingly cheap. I think it was about 280 Euro for a whole week.
The Autobahn
Driving is fairly easy over there. Just get to know the signage and how the Autobahn works. The speed limit is constantly changing so be aware. When you see the white sign with a black stripe though, it's on! No speed limit! Hammer down and always stay out of the left lane unless you are overtaking and passing another car.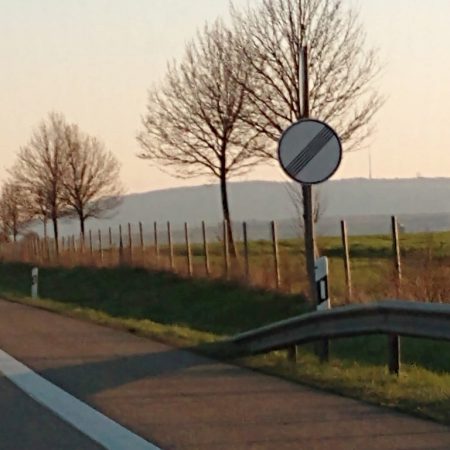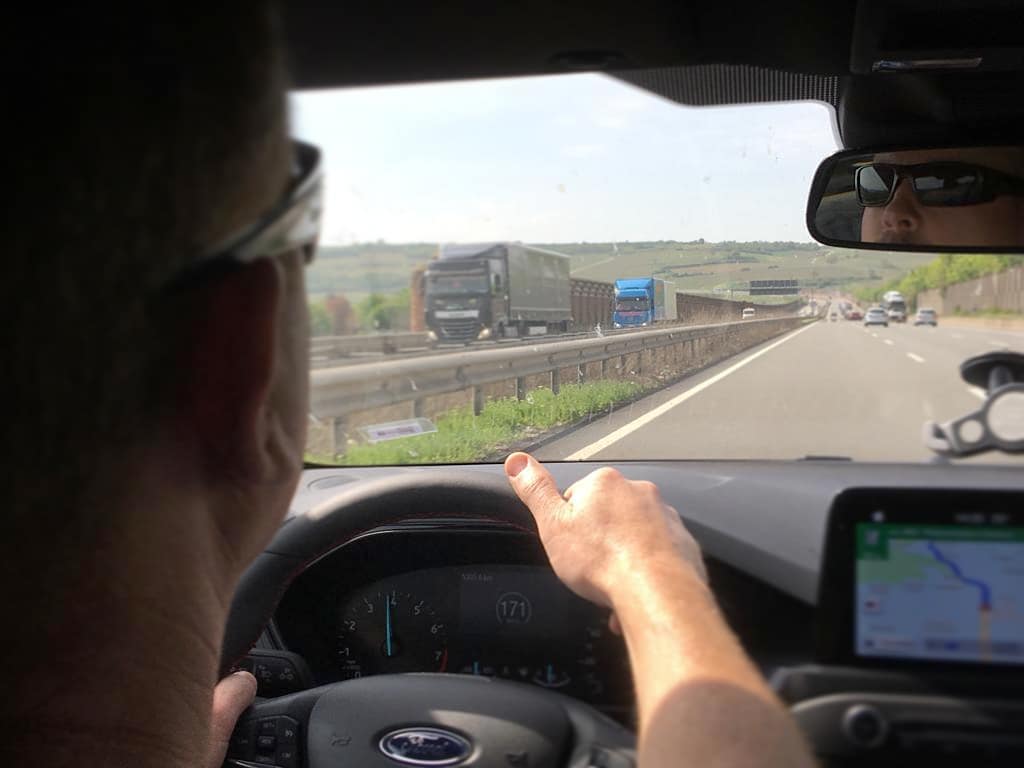 Bitche, France
Drive over to Bitche, France. Slow your roll though. Germany is the only country with no speed limit on the Autobahn.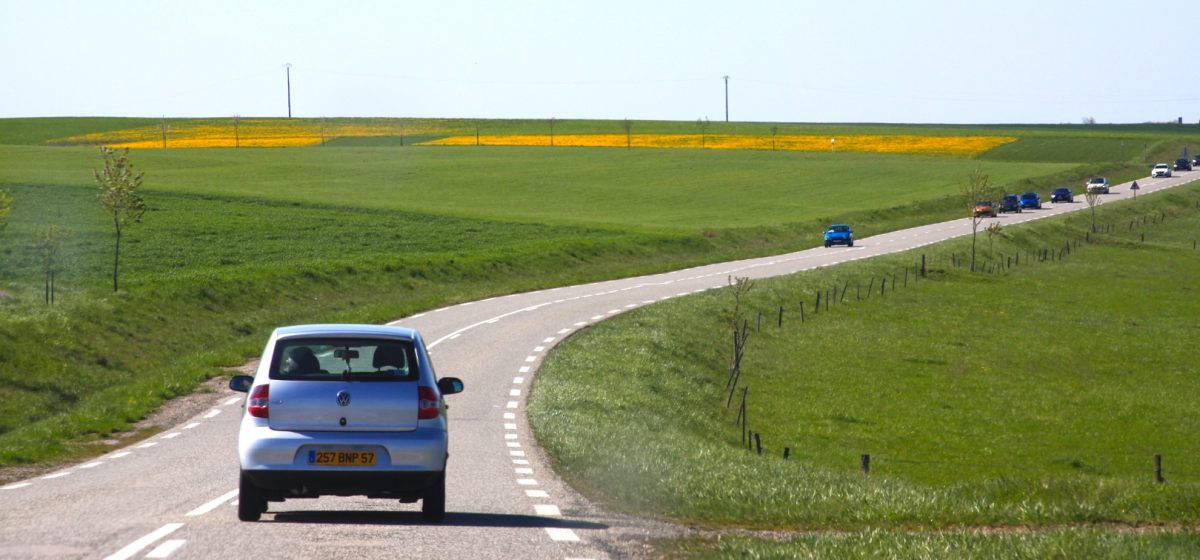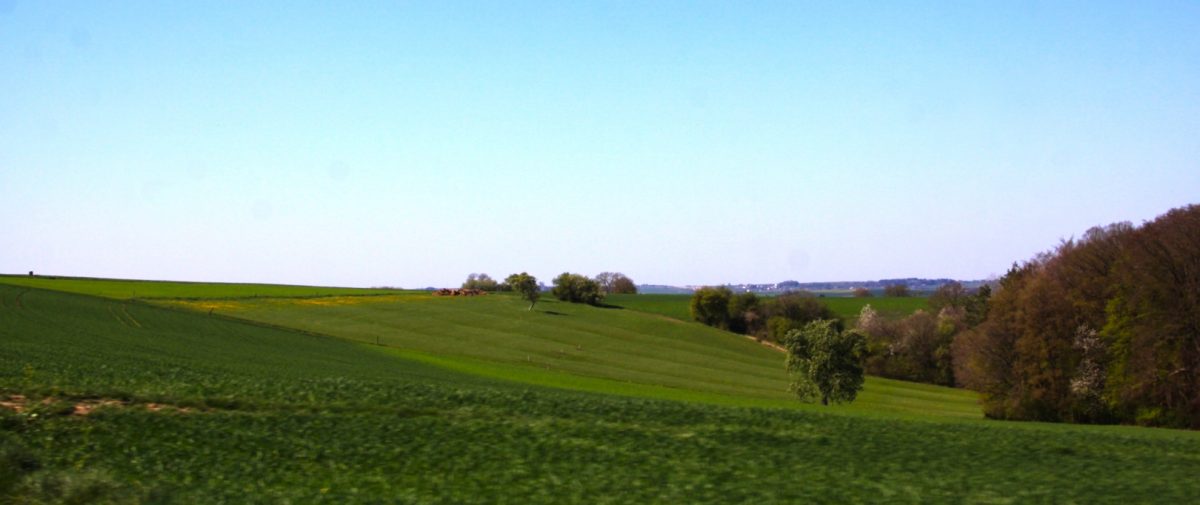 Even if it's just for an hour or two, stop off in little towns in other countries to have a bite to eat and walk the town. Even walking through the grocery store is cool! We stopped in at Patisserie Antoine for some coffee and pastries.
Citadel of Bitche
While in Bitche, we had to hike up the hill to check out the Citadel of Bitche. We walked around this enormous structure to see it up close. This 17th-century hilltop fortress sits on top of a large hill overlooking the town and has massive walls. It was a natural commanding site for a defensive fortress.
Freudenstadt, Germany
The first overnight stop along our route through Europe was Freudenstadt. If you are ever there, check into the Hotel Krone. It is highly recommended. Walk the cool little town, visit local bars & beer gardens, and absolutely stop in at Da Nino's for some pizza.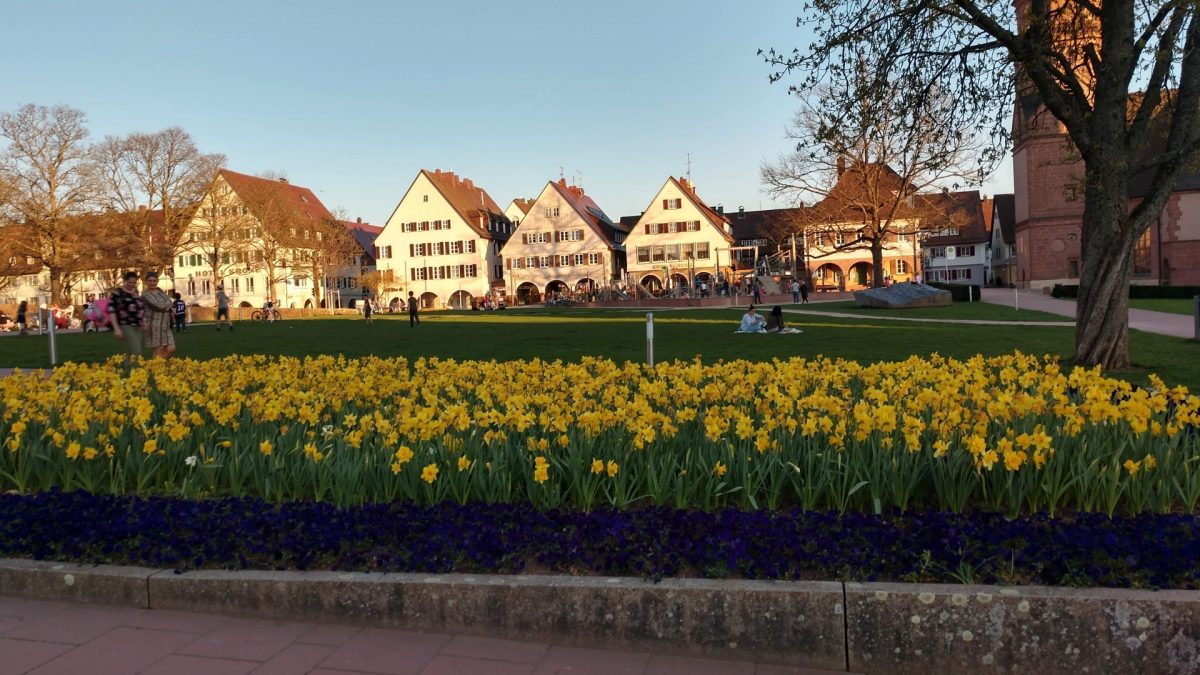 Lake Constance, Switzerland
Expensive! That's all I can say about Switzerland even though we only passed through on our way to Oberstaufen. The view over Lake Constance during lunch was great, but our cafeteria style food at Seerestaurant Strandbad Buchhorn was almost 100 Euro for the 4 of us. Yikes. I am sure there are much better places to visit there, but just keep that in mind.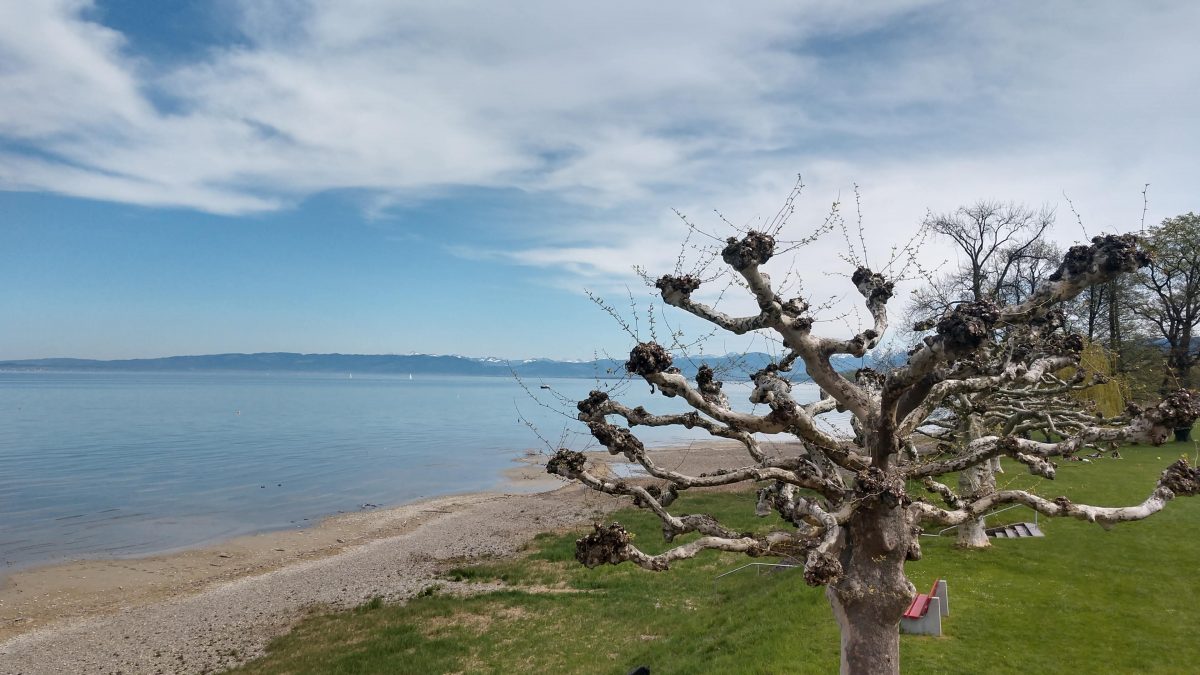 Visit The Alps!
Oberstaufen, Germany
Nestled in the green, flowing hills of the Alps is the little Bavarian town of Oberstaufen. If you stay in a hotel in the Alps, the Mondi-Holiday hotel is one of the highest rated places to stay. "Pricey" for Germany at 140-150 Euros per night, that is still cheap compared to what we are used to in Las Vegas. The rooms are basically little apartments with a little kitchenette.

Neuschwanstein Castle
If you are in the area, definitely stop and do the touristy thing at Neuschwanstein Castle. You can go inside for a full tour, but just hiking up the hill to see the castle is worth the stop. The Neuschwanstein Castle was the inspiration for Disney's Sleeping Beauty Castle.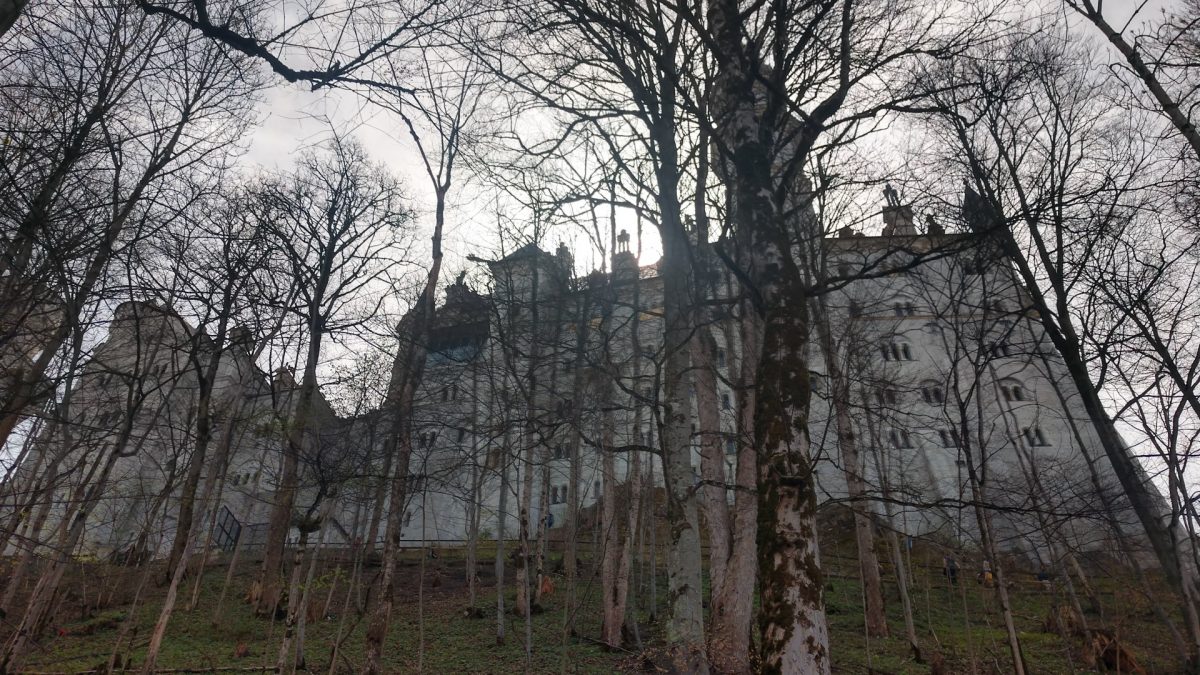 Austria
The drive from Oberstaufen and the Neuschwanstein Castle into Austria is gorgeous. It was one of my favorite parts of the trip. During the time of year when we went (April), there are snow-capped mountains, bright green meadows, and crystal clear lakes.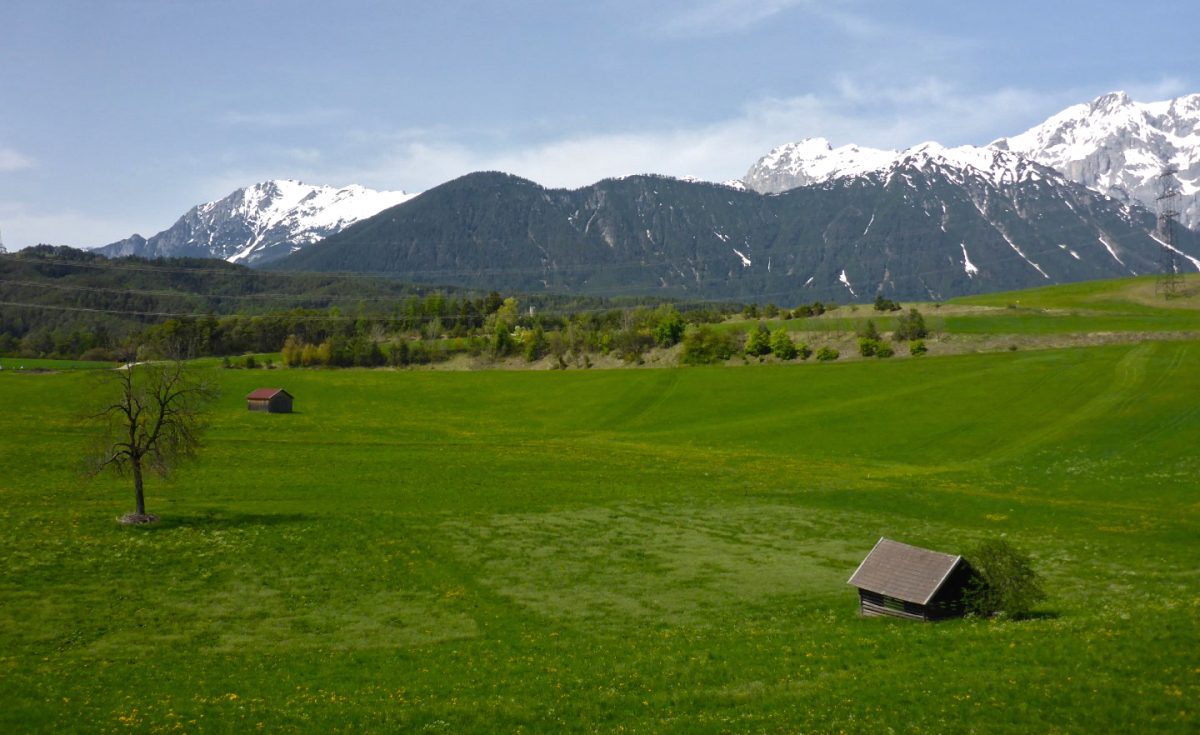 Kirchberg in Tirol, Austria
Kirchberg in Tirol is a small town nestled in the Brixental Valley of the Alps. It's a great destination for cycling, mountain biking, and skiing. We walked into town along the Aschauer Ache, a small river that flows through the center of town. We sat and enjoyed some beers and the view while watching motorcycles, scooters and even a lady and horse ride by.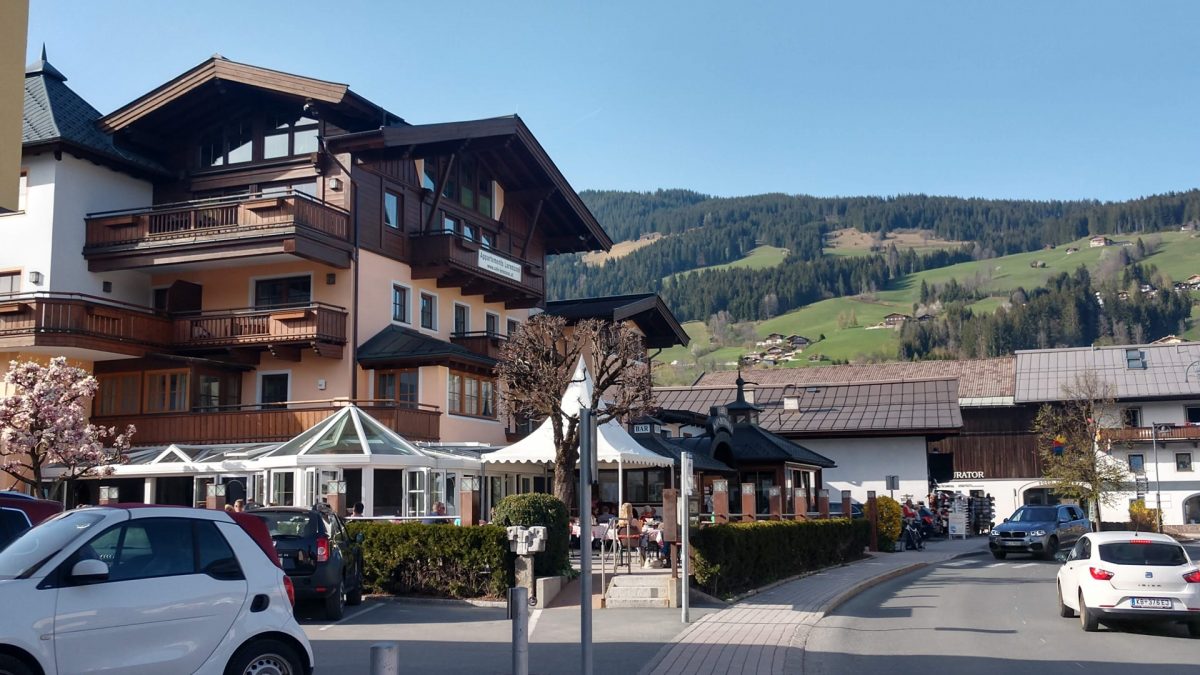 Kitzbuhel, Austria
Not too far from Kirchberg is another ski town called Kitzbuhel. Take the cable car to the top of the mountain for some amazing views!

A brew at the top of the mountain is a must, then cruise through town to check out all the cool bikes and stuff. E-bikes are big over there. It's only a matter of time before the US fully embraces it and they sell more.
Munich, Germany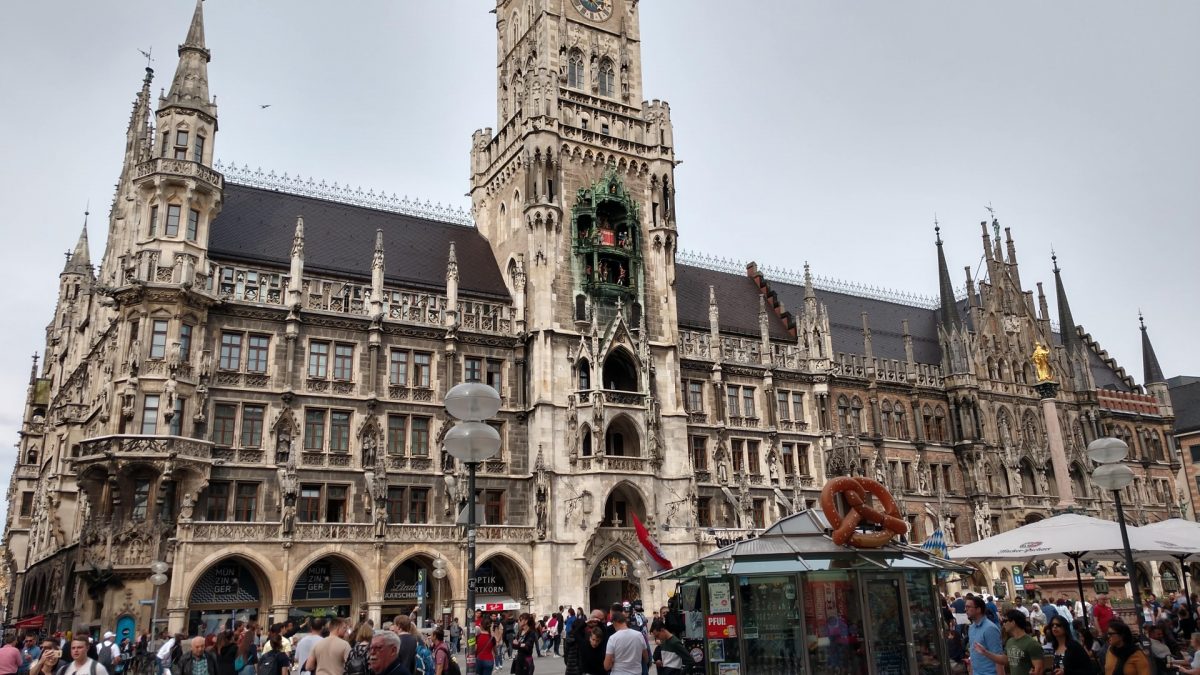 Heading back into Germany, Munich is definitely a place to stop and experience. Although the busy city is a much less relaxing place than a tranquil village in the Alps, the downtown atmosphere of Bavaria's capital had to be taken in. Overflowing in German culture and history, the streets are filled with farmers markets, beer gardens, and the world famous (and original) Hofbräuhaus. This one beer garden downtown Munich was pouring the beer as fast as they can to keep up with the line of thirsty patrons. Grab one of those pretzels too. Pretzels are life!
Munich Farmer's Markets and Street Vendors
The farmer's markets are top notch. Victuals Market has fresh fruits, vegetables, hot sauces, freshly made ice cream, food, drinks…you name it.
Munich Hofbräuhaus
The original Hofbräuhaus beer hall was built back in 1589. Remodeled in 1897, it now serves beer lovers more beer than you can even comprehend. The Munich Hofbräuhaus produces 283,636 US barrels in a year. That's 23,636 barrels per month. Barrels, not kegs! A barrel is 31 gallons, so roughly two kegs. That means  47,272 kegs are filled and sold each month. I believe it too. They were pouring the beer nonstop. This place is also open 365 days a year! That is beer dedication!
No matter where you go in Germany, you will likely have a great time. Take in that culture, admire those old structures and thoroughly enjoy that amazing German food, tasty beer, and bubbly champagne. We loved it all and can't thank our friends, Patrick and Conny, enough for the first class tour of Europe. It was an unforgettable experience.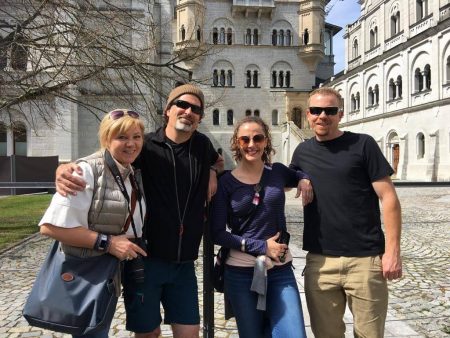 Comments
comments