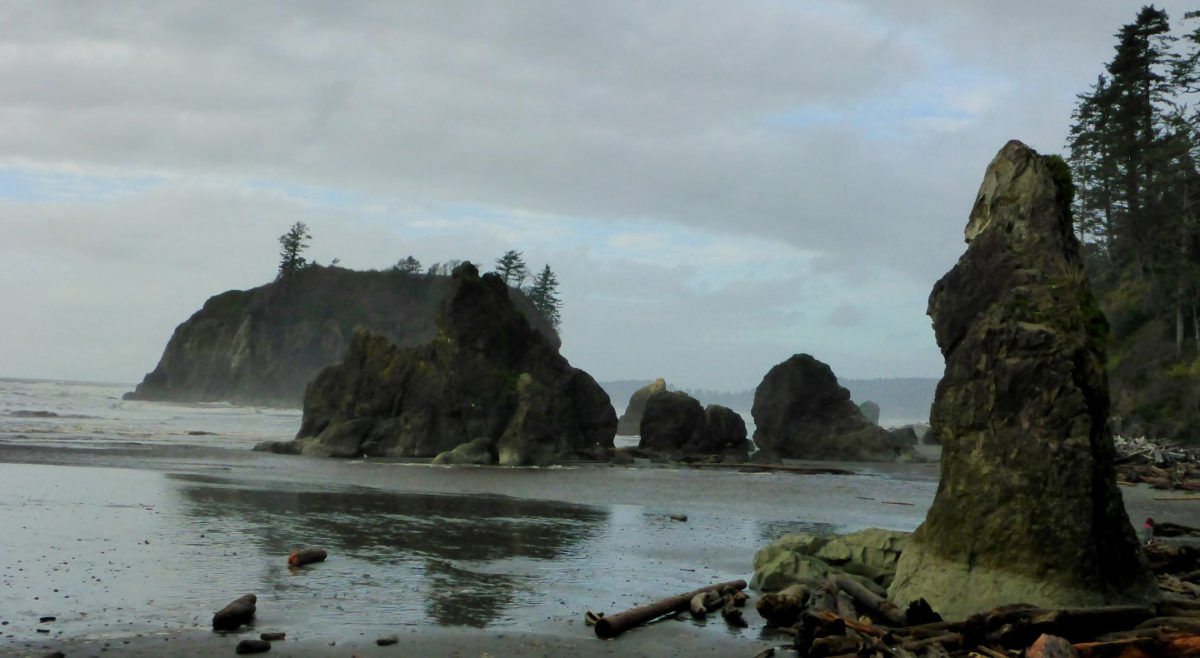 The pacific northwest has been calling my name for quite some time now. I don't know what it is, but I have had the itch to get out of the desert and go exploring along the foggy coast somewhere up north. So Anna and I set off to explore Washington, home to the Olympic National Forest with some of the most intriguing beaches and rain forests.
Seattle, WA
We flew into Seattle where the views were already much different than our Vegas valley.
We drove into the city to grab some breakfast and kill some time.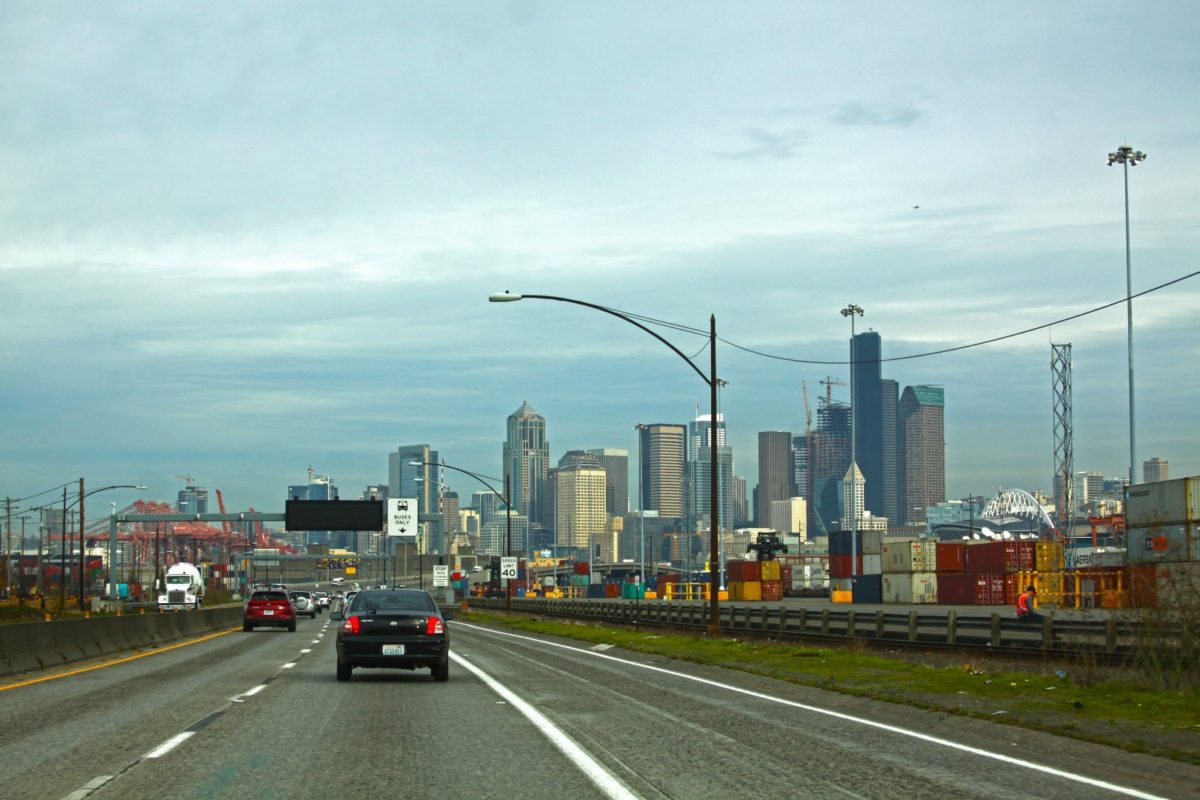 Pike Place Market
We ended up at Pike Place Market downtown Seattle.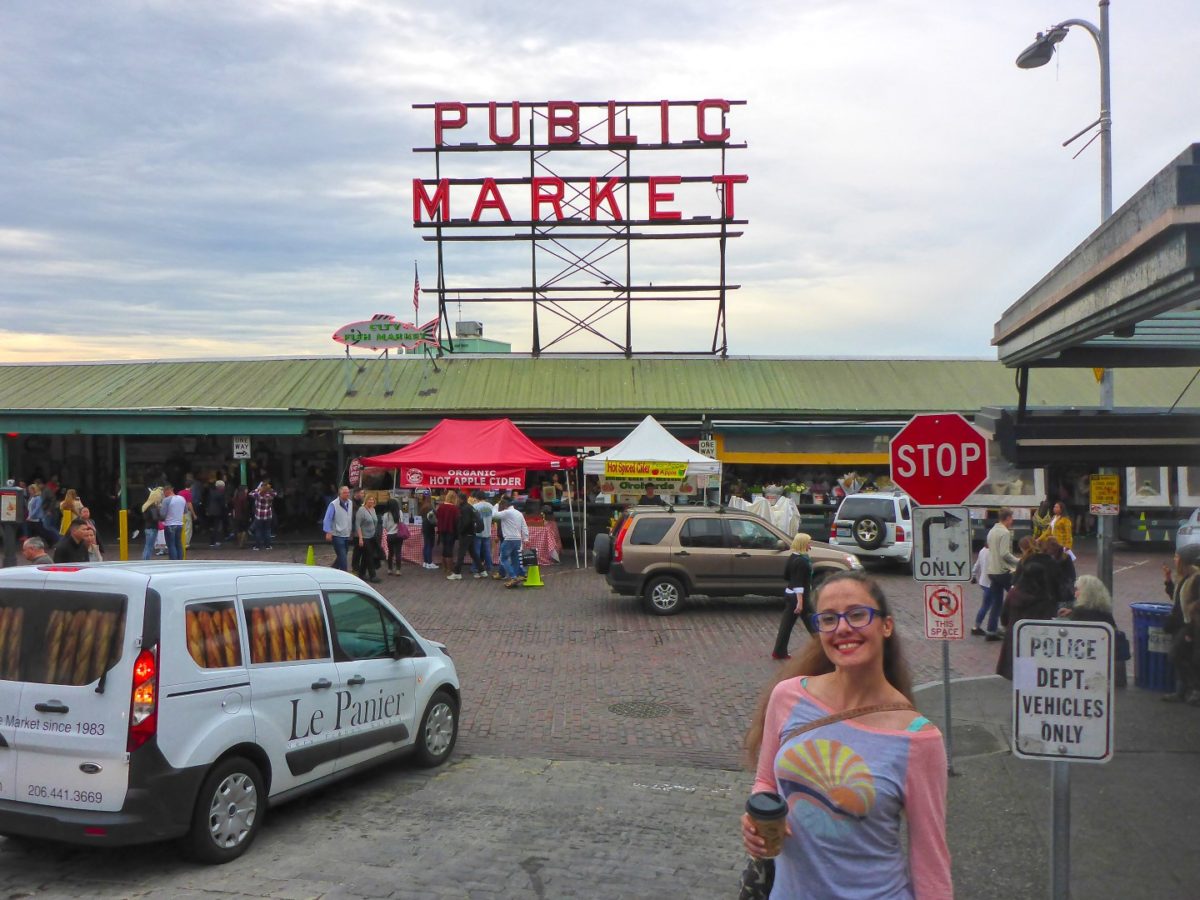 Established in 1907, it is Seattle's original farmer's market. Fresh fish, fruits, and vegetables are the most common things sold here, but the place has everything.
There's even live entertainment.
We've noticed these rental bikes are popping up everywhere in downtown areas. It's great to see this form of transportation being offered.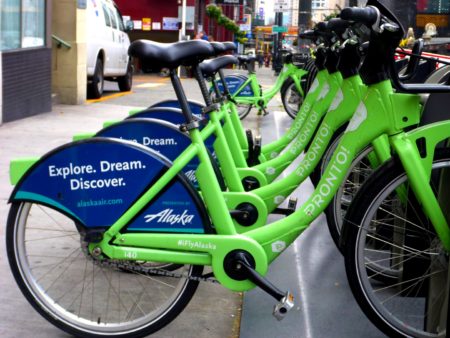 Snoqualmie Falls
After a little time downtown, we drove out to see Snoqualmie Falls. At 268 feet tall, it's one of Washington's most scenic attractions.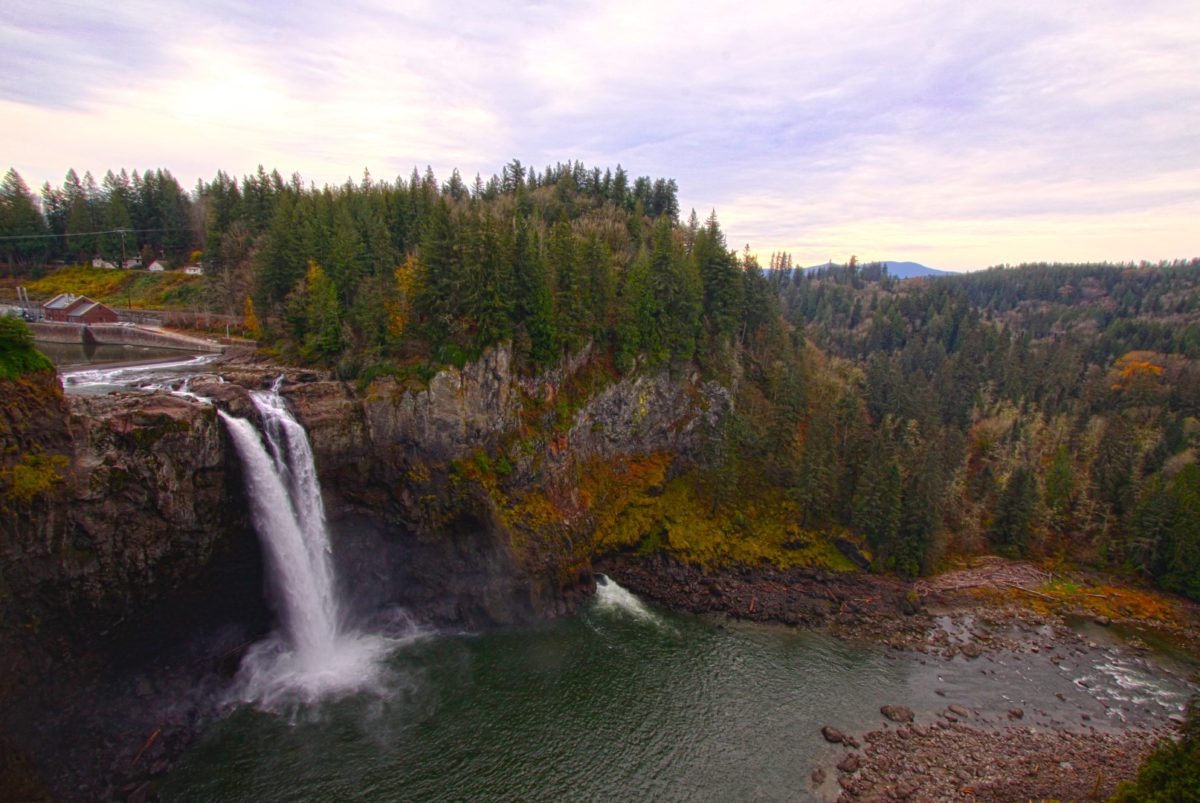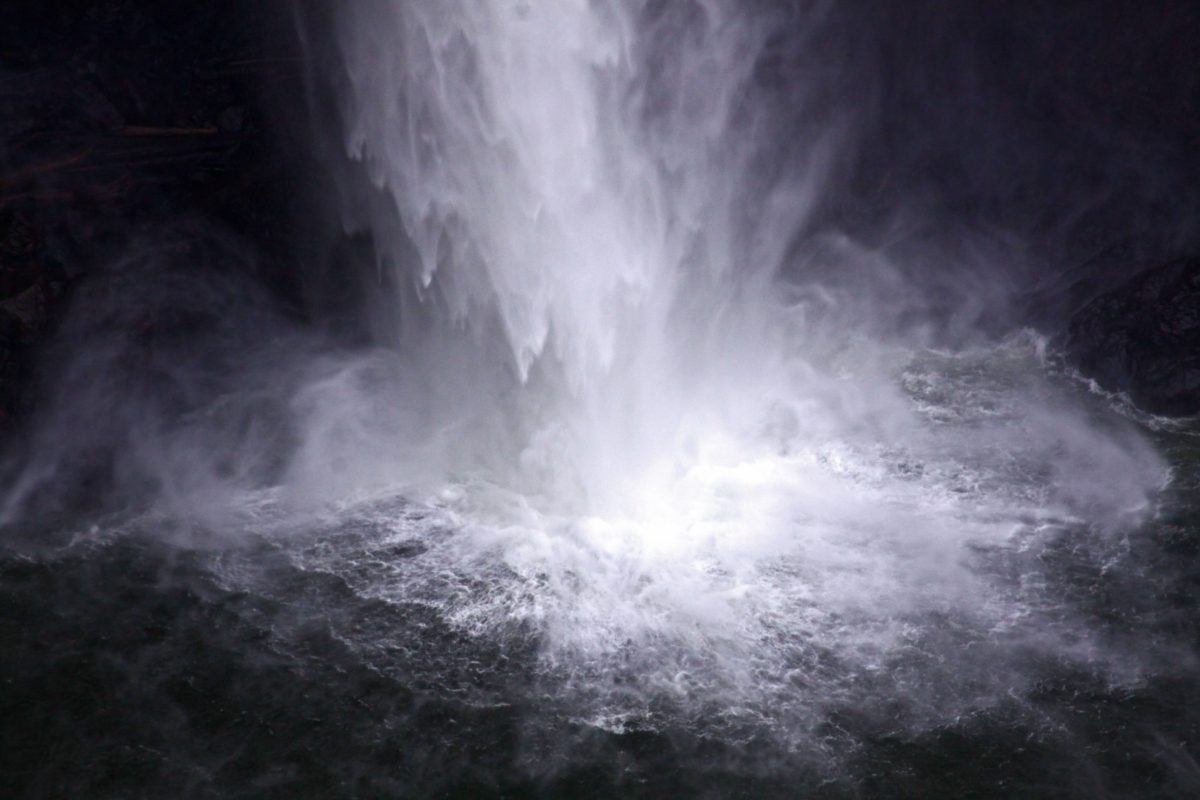 Aberdeen, WA
Once we got our waterfall fix, we set off for the coast. After driving a couple hours west, we stopped to visit the Kurt Cobain Memorial Park in Aberdeen.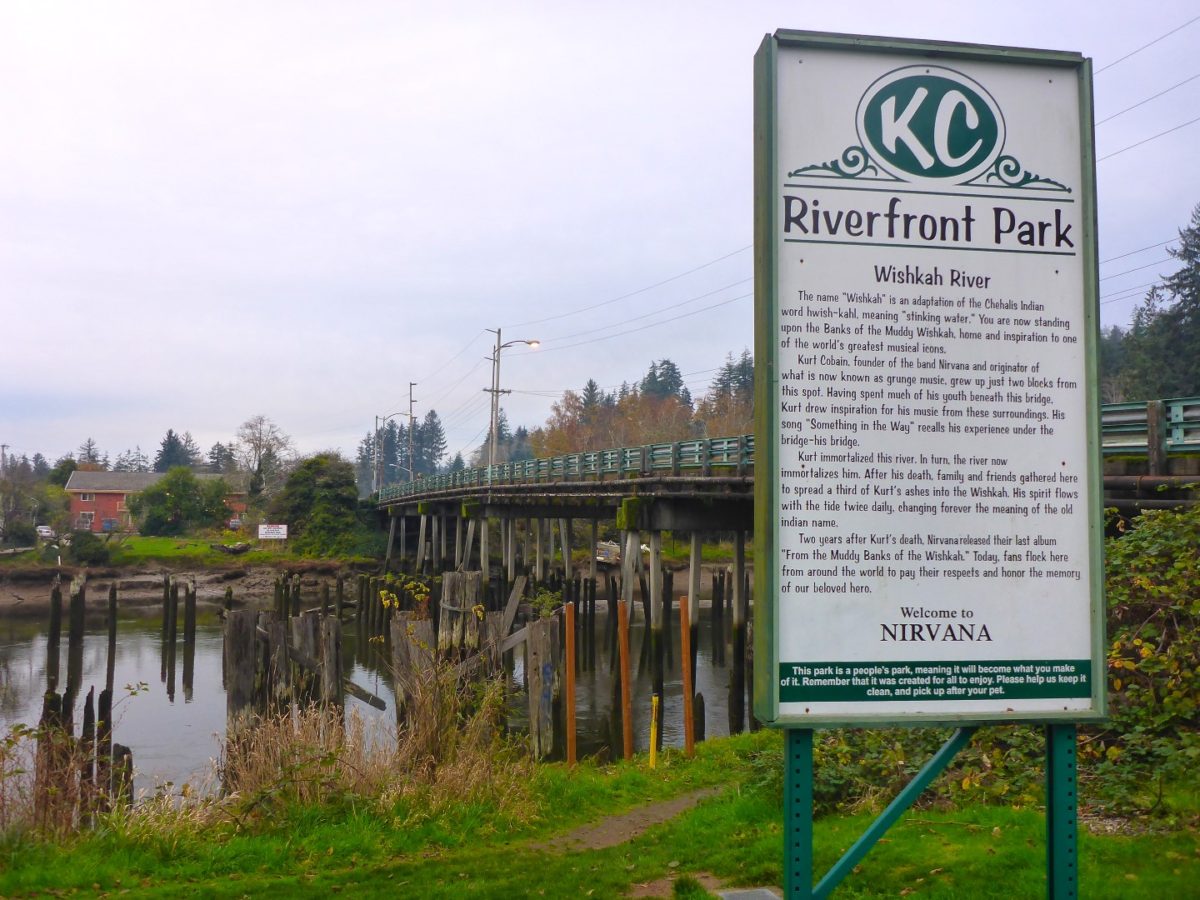 The park was much smaller than we expected. We actually drove right past it and crossed the Young Street Bridge, which crosses the Wishkah river. It's been said that Cobain slept underneath the bridge and spent much of his time here, The bridge is also mentioned in the Nirvana song, "Something In The Way". I don't know if it's because it was a gloomy, rainy day or if it's just because Aberdeen is an eerie and depressing place altogether, but the bridge gave off a very strange vibe. It definitely wasn't a happy one.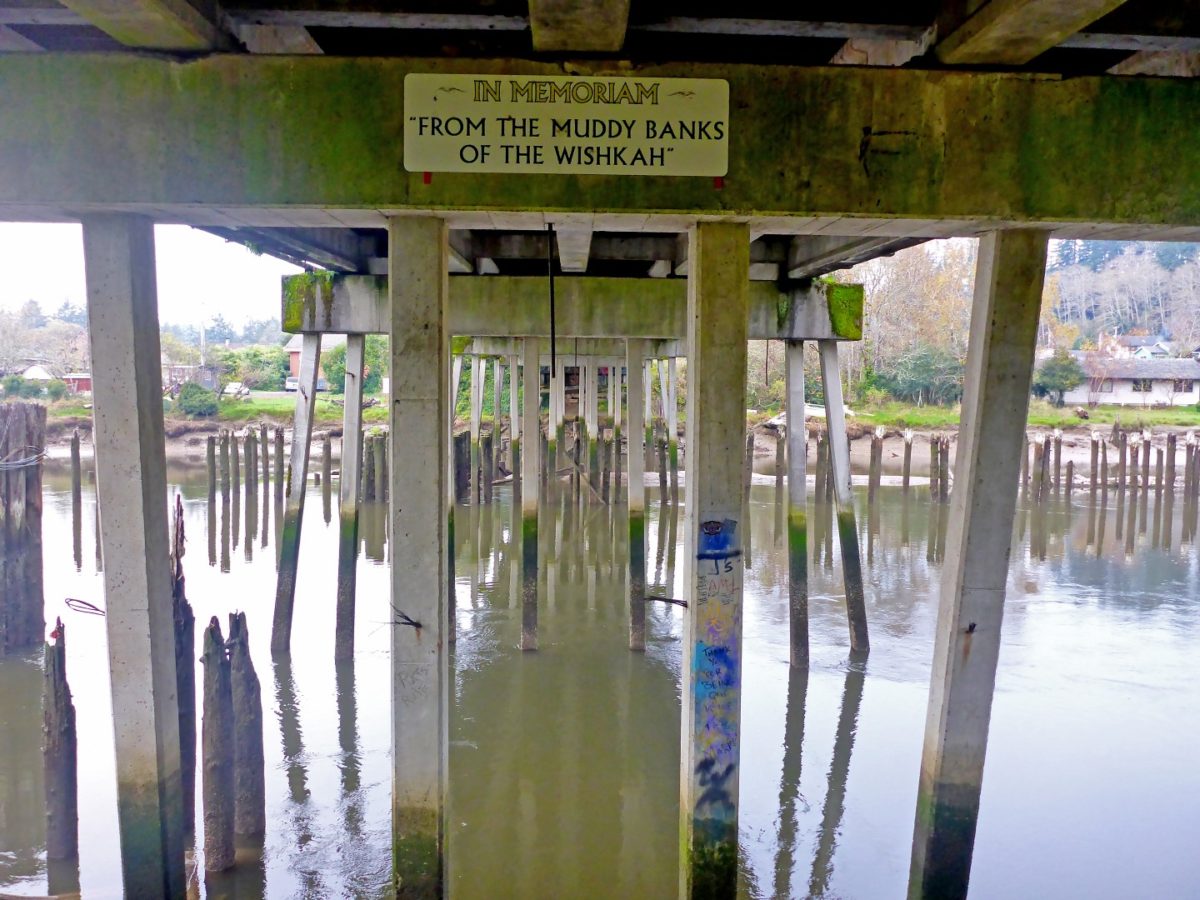 Graffiti covers the walls and underside of the bridge.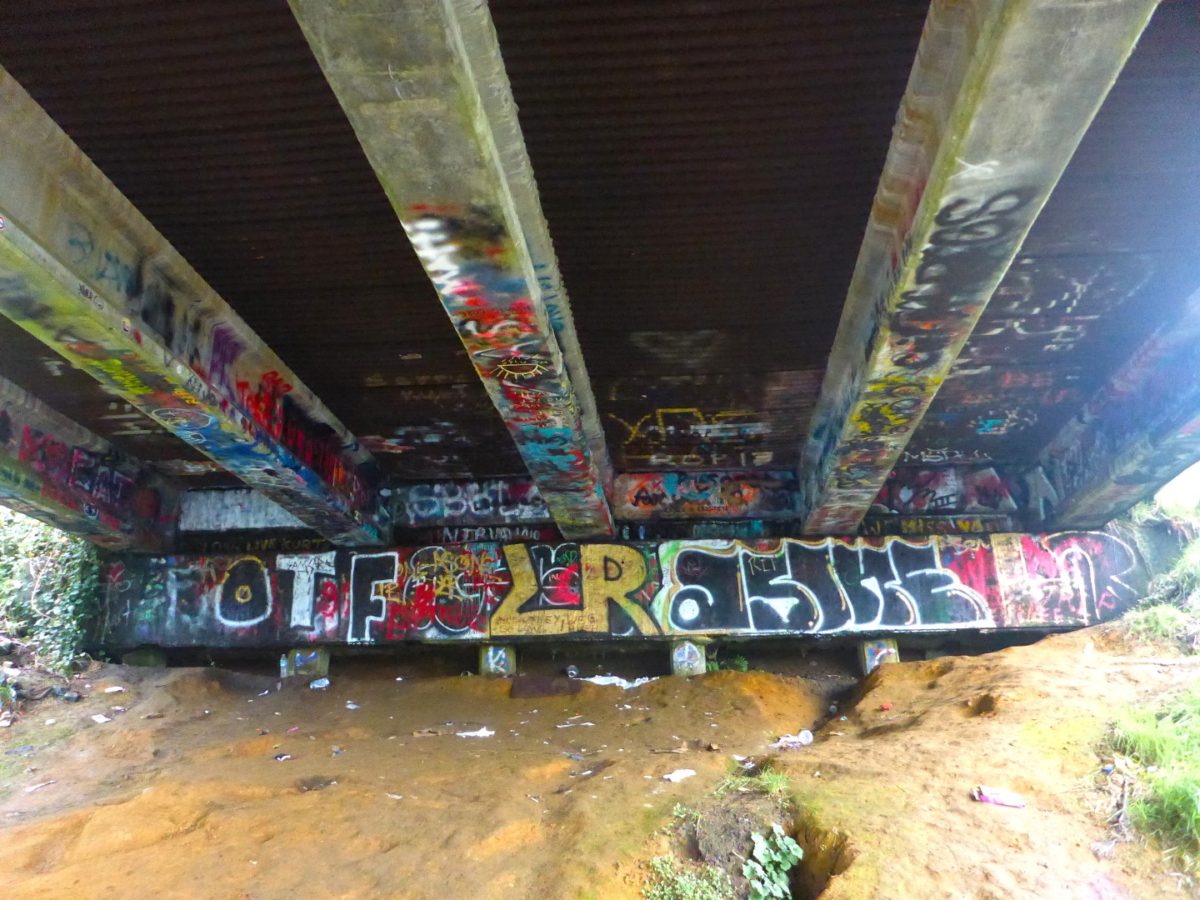 The park features a little park bench table, a 13 ft tall electric guitar, a couple of plaques, and an air guitar rack.
Ocean Shores
Continuing west, we got the hell out of that depressing town (Aberdeen) and arrived at the Pacific in Ocean Shores, Washington. Thankfully it was much nicer and the beach was awesome! Why you ask? Vehicles are allowed to freely drive up and down the beach so we took our rental baby Jeep all the way down to the water. That was the first time I actually drove down a beach. Everywhere else I have ever visited, it is strictly forbidden.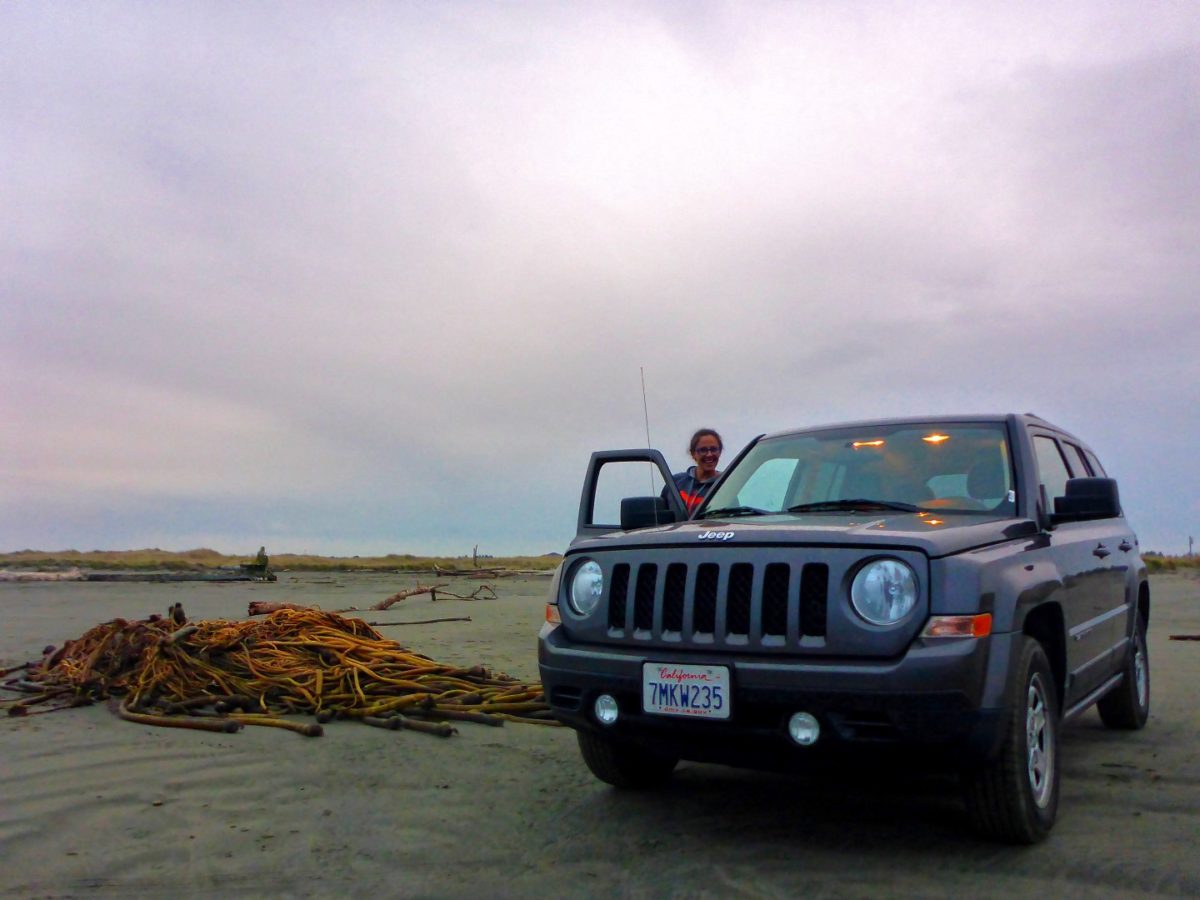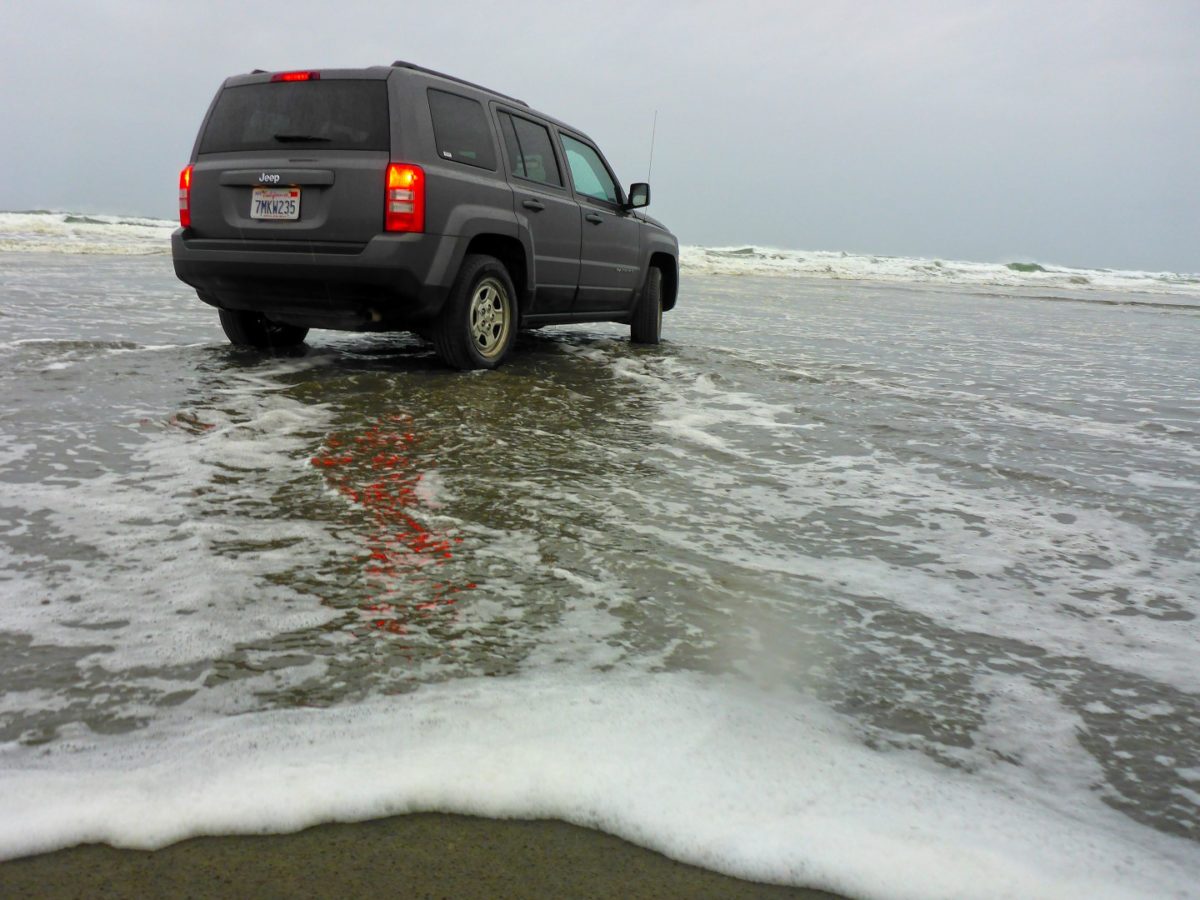 The air was cool and misty. It felt great to be there with nobody else around except for some little birds.
This gigantic petrified log, half submerged in the wet sand, must have been there for quite some time.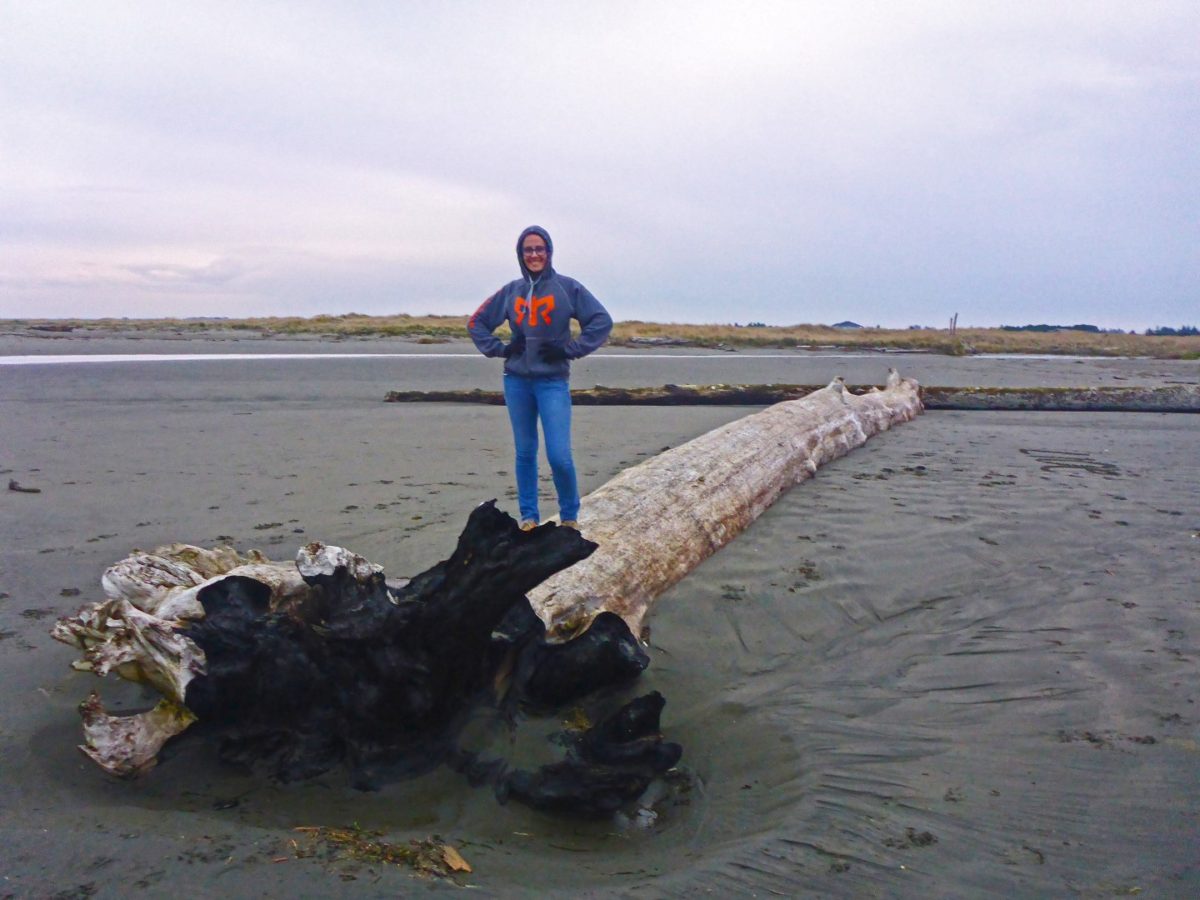 Collins Inn & Seaside Cottages
We arrived at our home for the weekend, The Collins Inn & Seaside Cottages. It's a 5 star, full accommodation Bed and Breakfast that is for couples only. No children or pets are allowed here, therefore we couldn't have picked a better place to stay. The staff made us feel right at home and we were extremely comfortable there. Each morning they treated us to a gourmet breakfast. There was nothing we didn't like about this place. If you are ever in the area, stay here! They treat you like family and make sure you have everything you could ever want during your stay.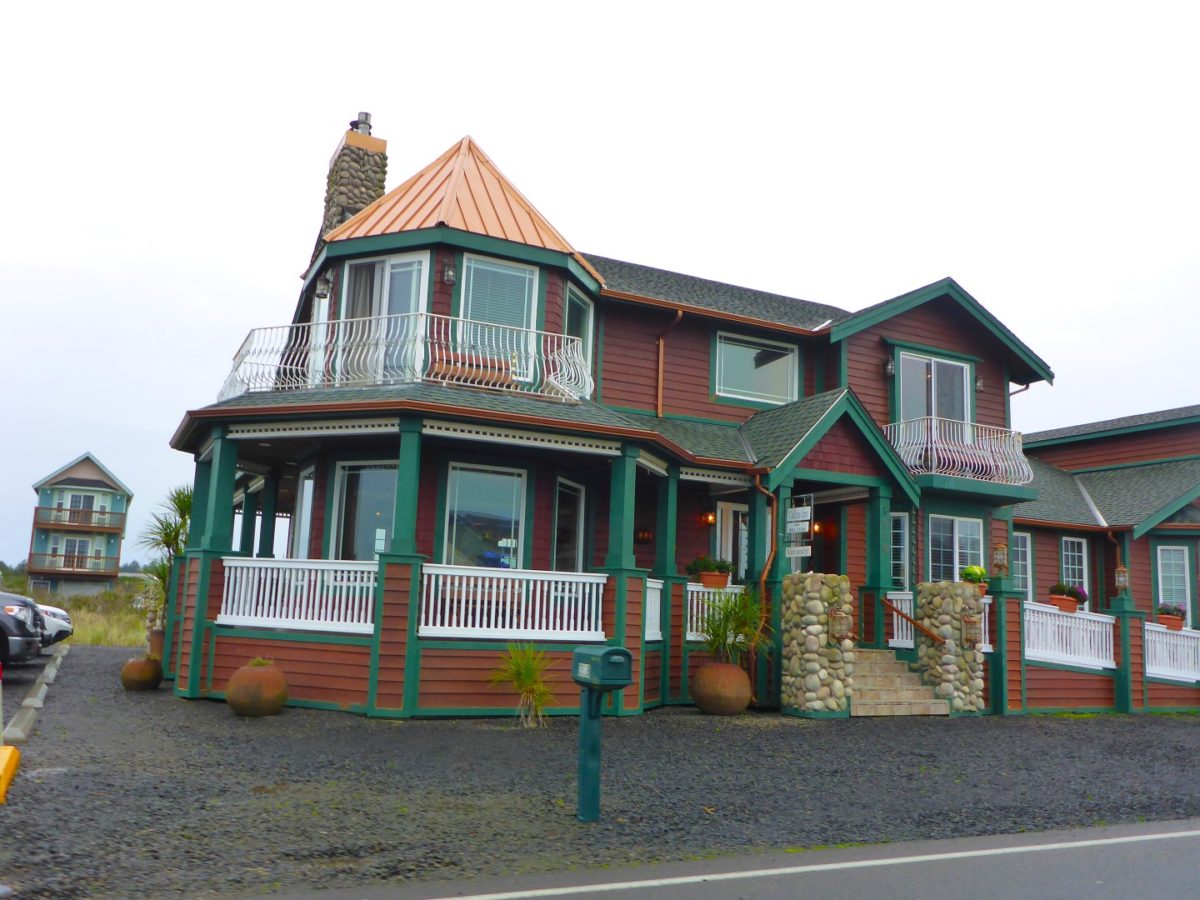 Collins Inn & Seaside Cottages
Right down the street is Quinault Marina. A narrow peninsula extends out into the bay to Protection Island. The narrow strip of sandy beach is covered in driftwood and sea foam.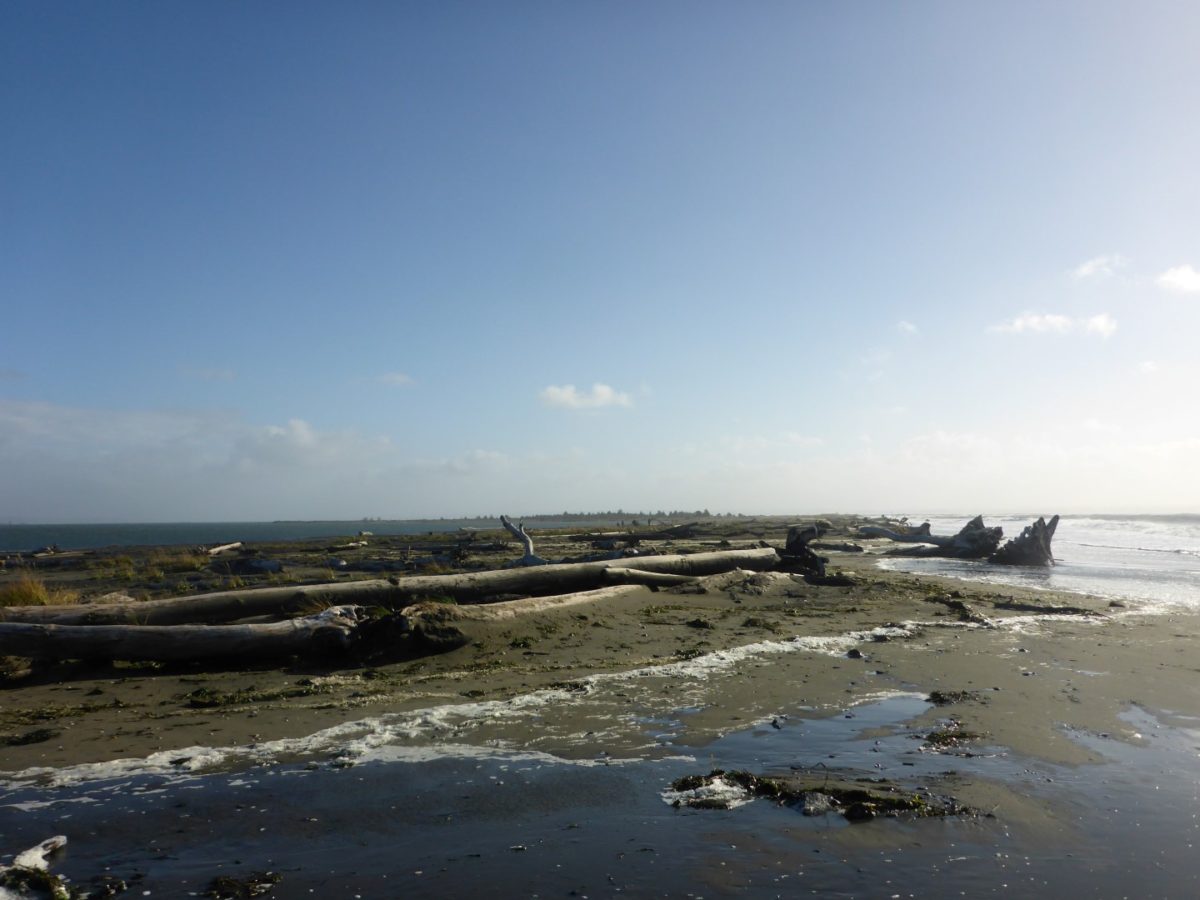 Our next adventure led us up the foggy Highway 101.
We entered Olympic National Forest which features lush rain forests and ocean beaches.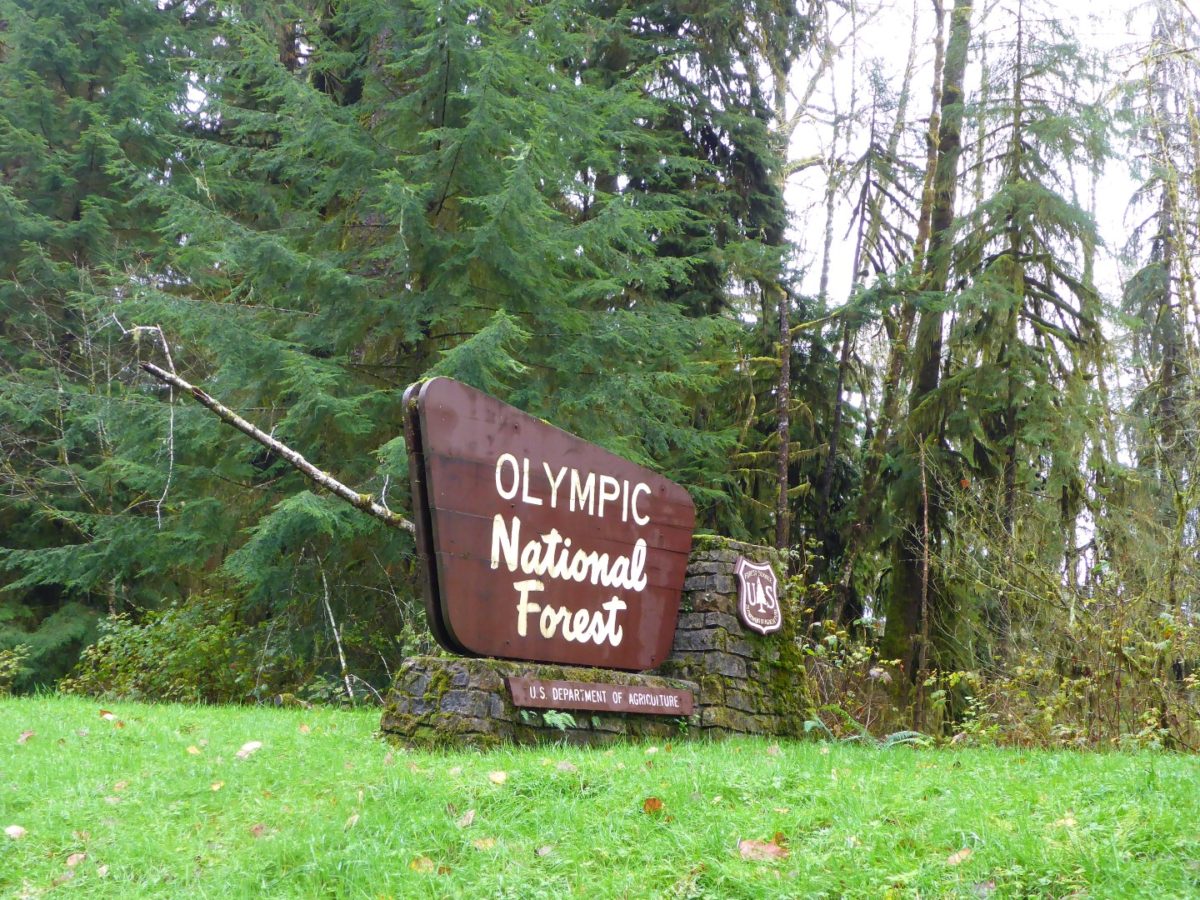 Quinault Rain Forest
We couldn't pass up The Quinault Rain Forest. This mystical place receives about 12 FEET of rainfall per year and is home to some of the largest Douglas-fir Trees in the world. This massive tree is estimated to be about 400 years old.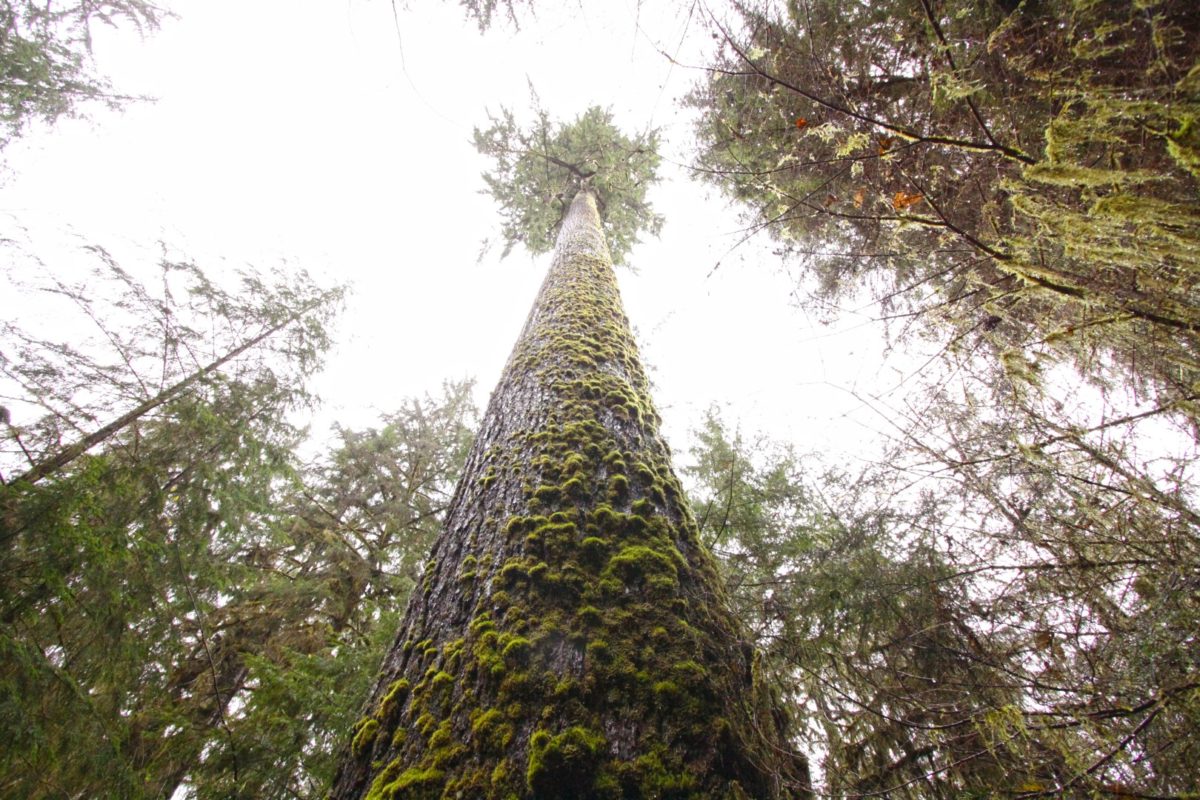 We took a short hike up the Quinault Loop Trail.
It snaked through dense forests of mossy trees and crossed over Willaby Creek, which flows down into to Lake Quinault. The trees here were massive.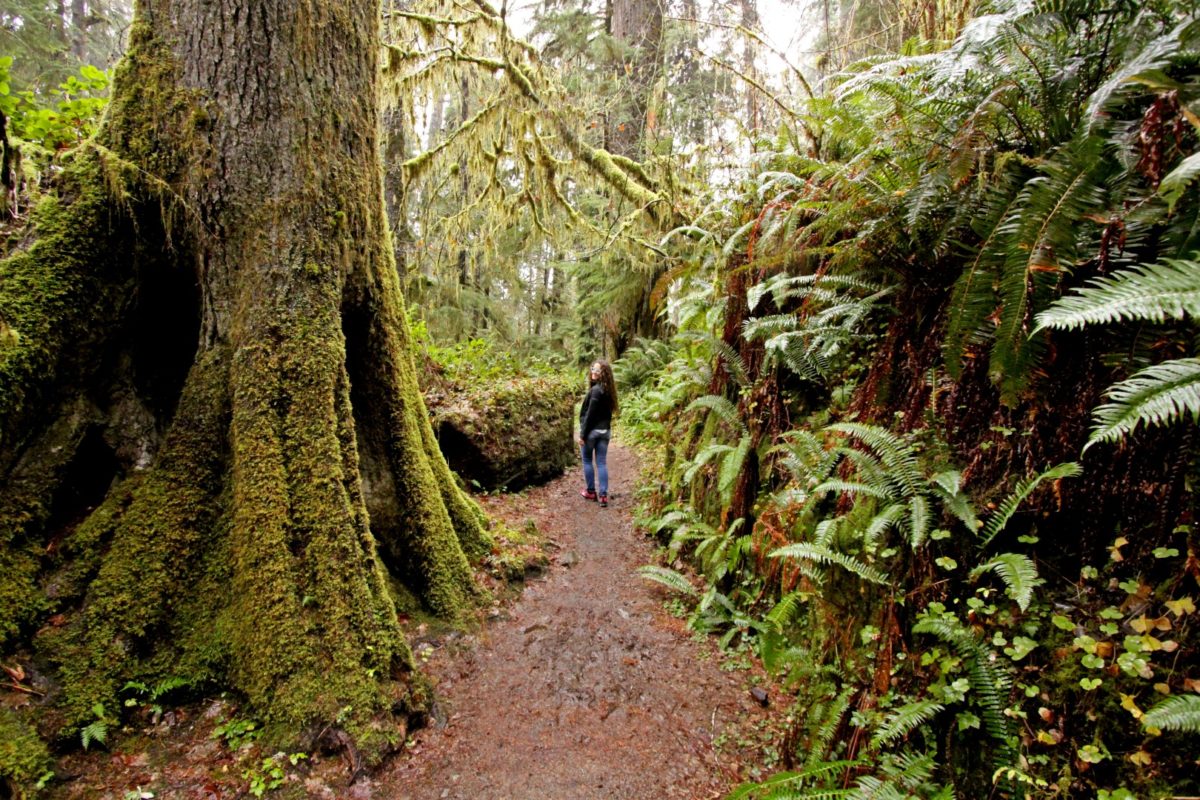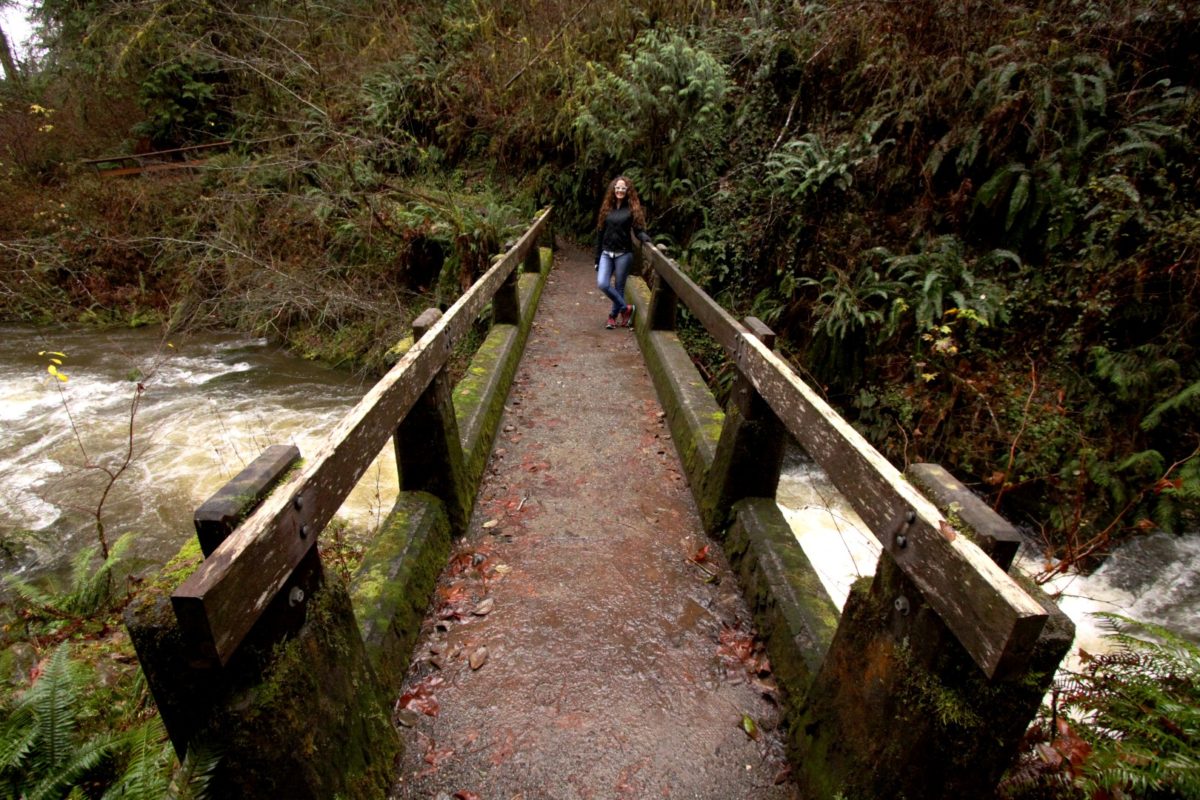 Located on the western side of the Olympic Mountains, the Quinault Valley was carved out by a glacier and ends at Lake Quinault.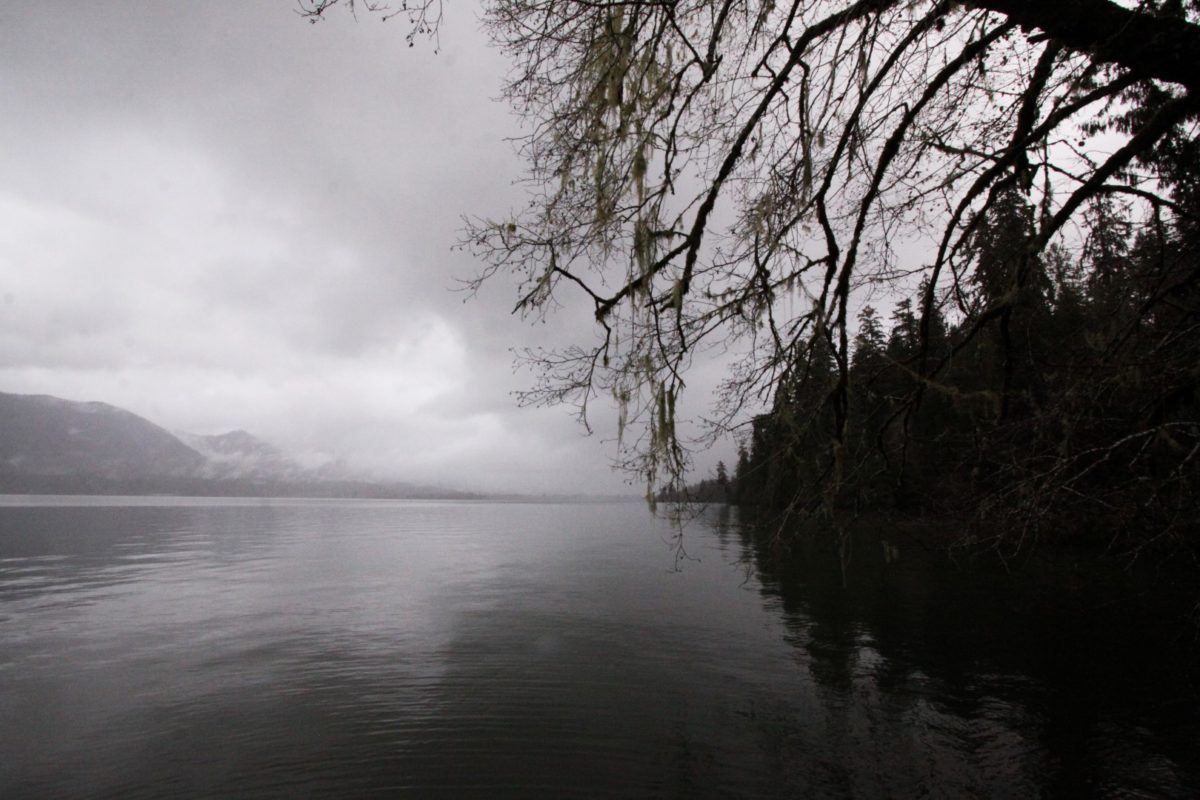 Ruby Beach
After a short drive further north on the 101, we arrived at Ruby Beach. From the Ruby Beach parking area, we took the short .25 mile hike down the well-maintained trail to the beach.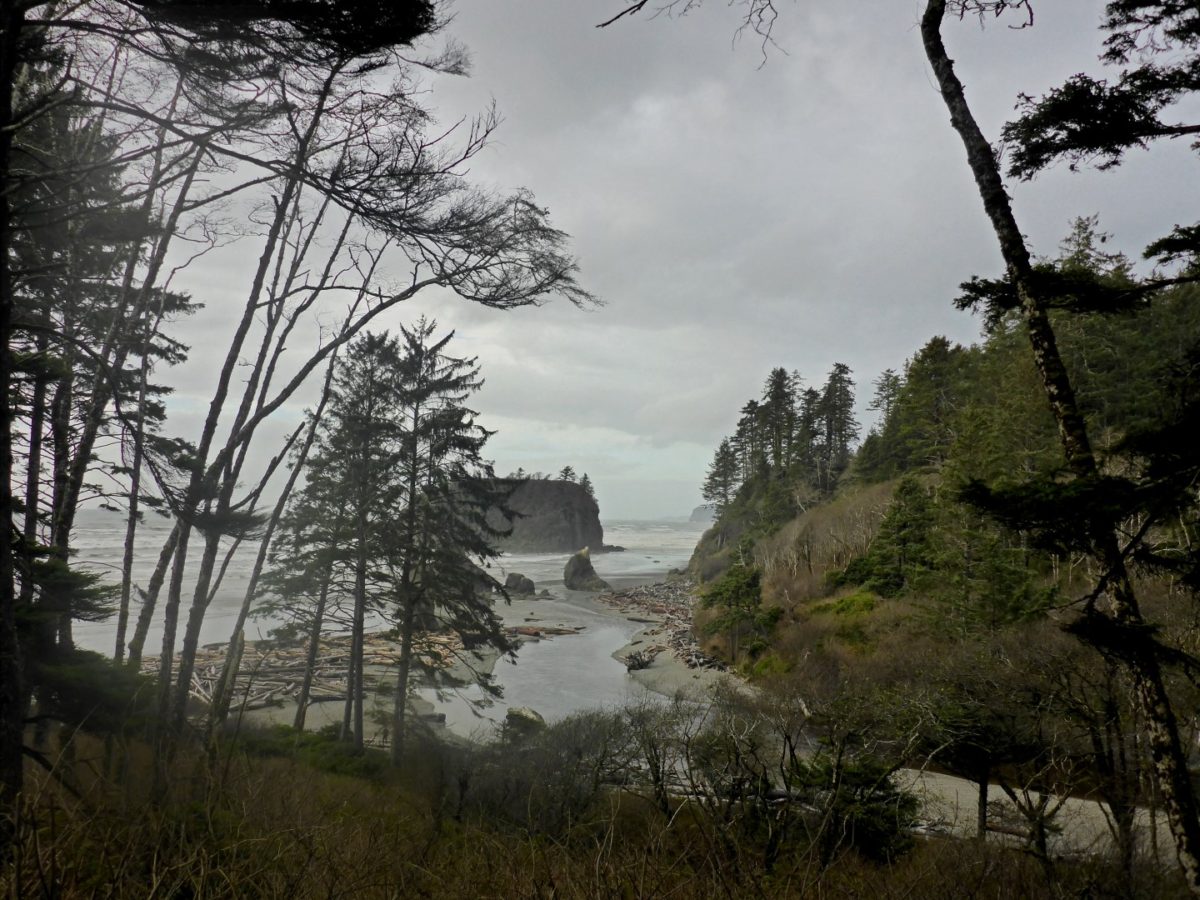 Down at the water's edge, large stacks of logs tossed in from the currents form a barrier between the ocean and Cedar Creek.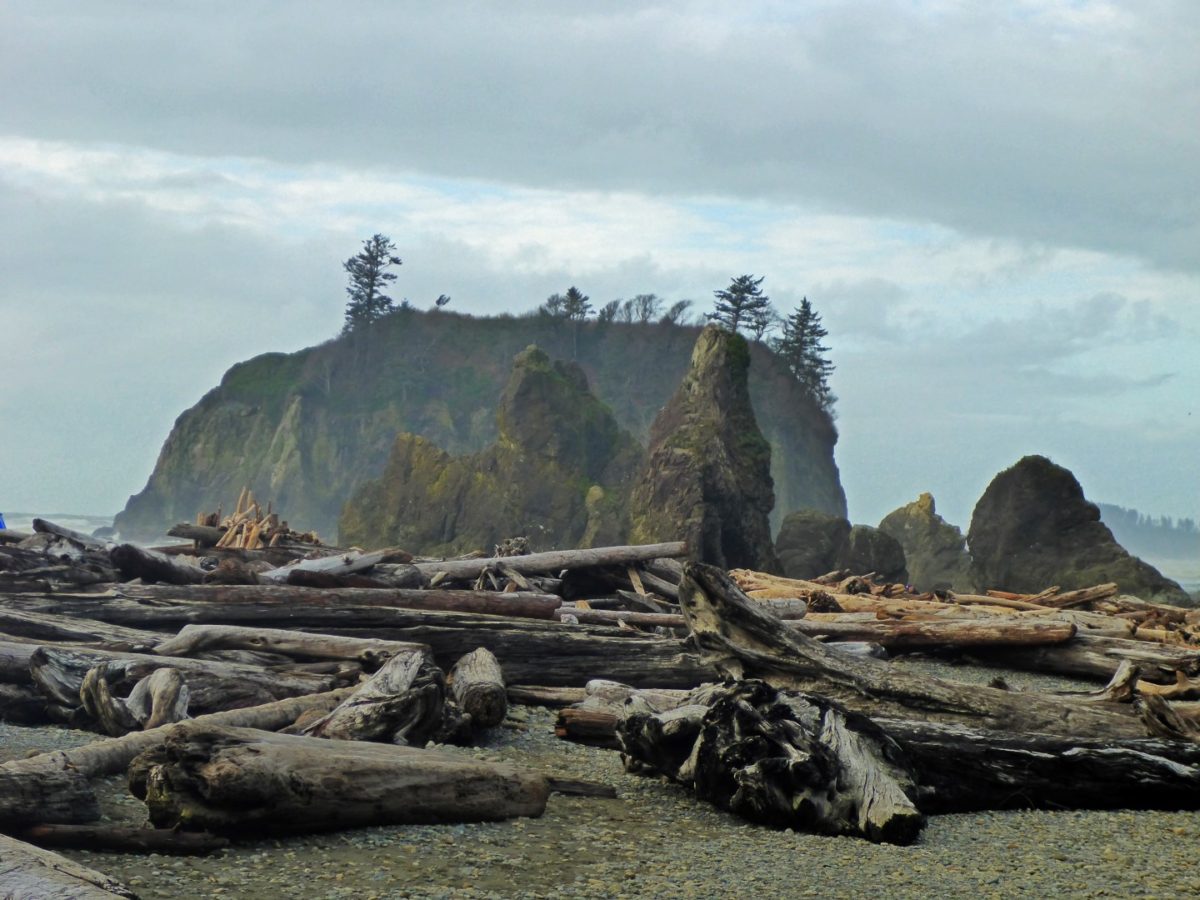 One of the most exciting parts of Ruby Beach is the fact that you can literally stand where the ocean and river currents collide.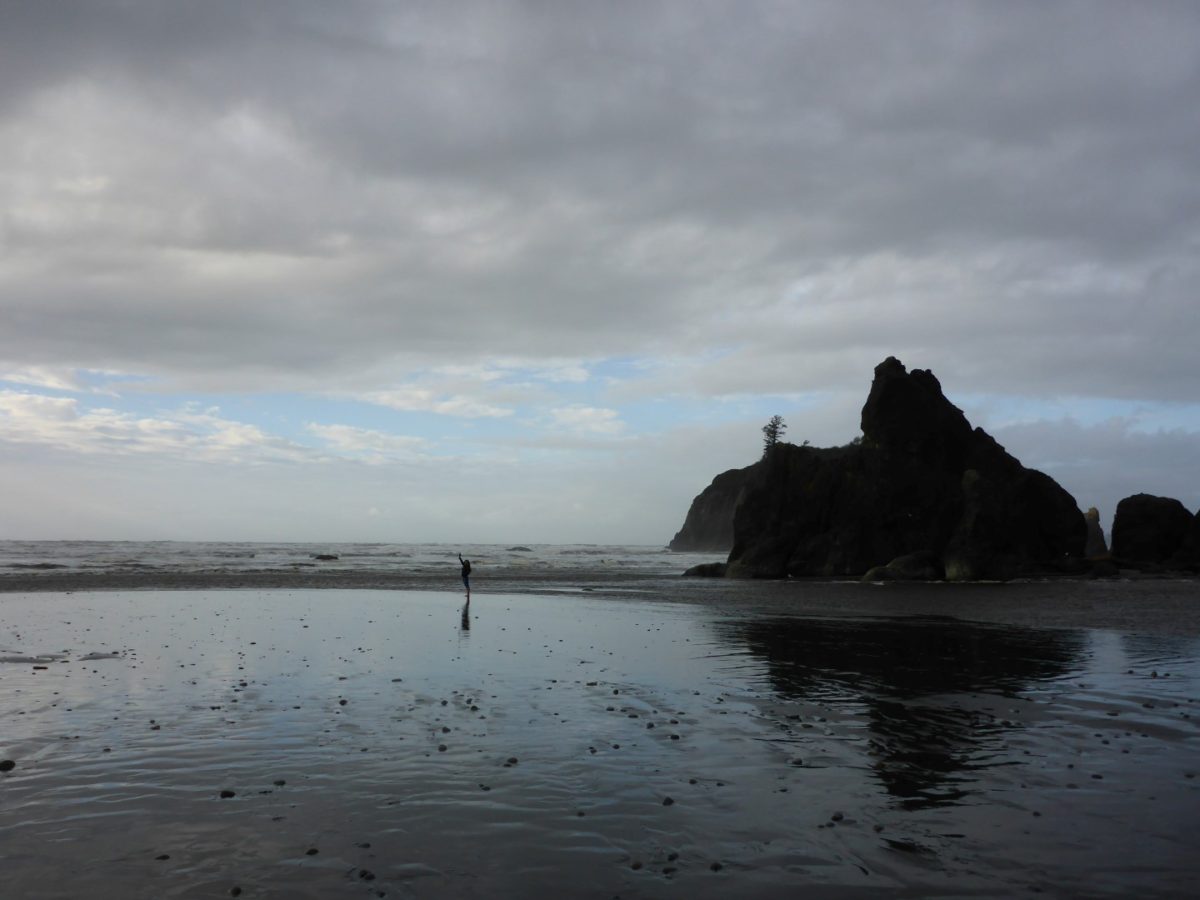 Ruby Beach consists of large pillars of rock that line the shore as well as Abbey Island, which is a short hike further north if the tide allows and if you are willing to hop over or wade through Cedar Creek.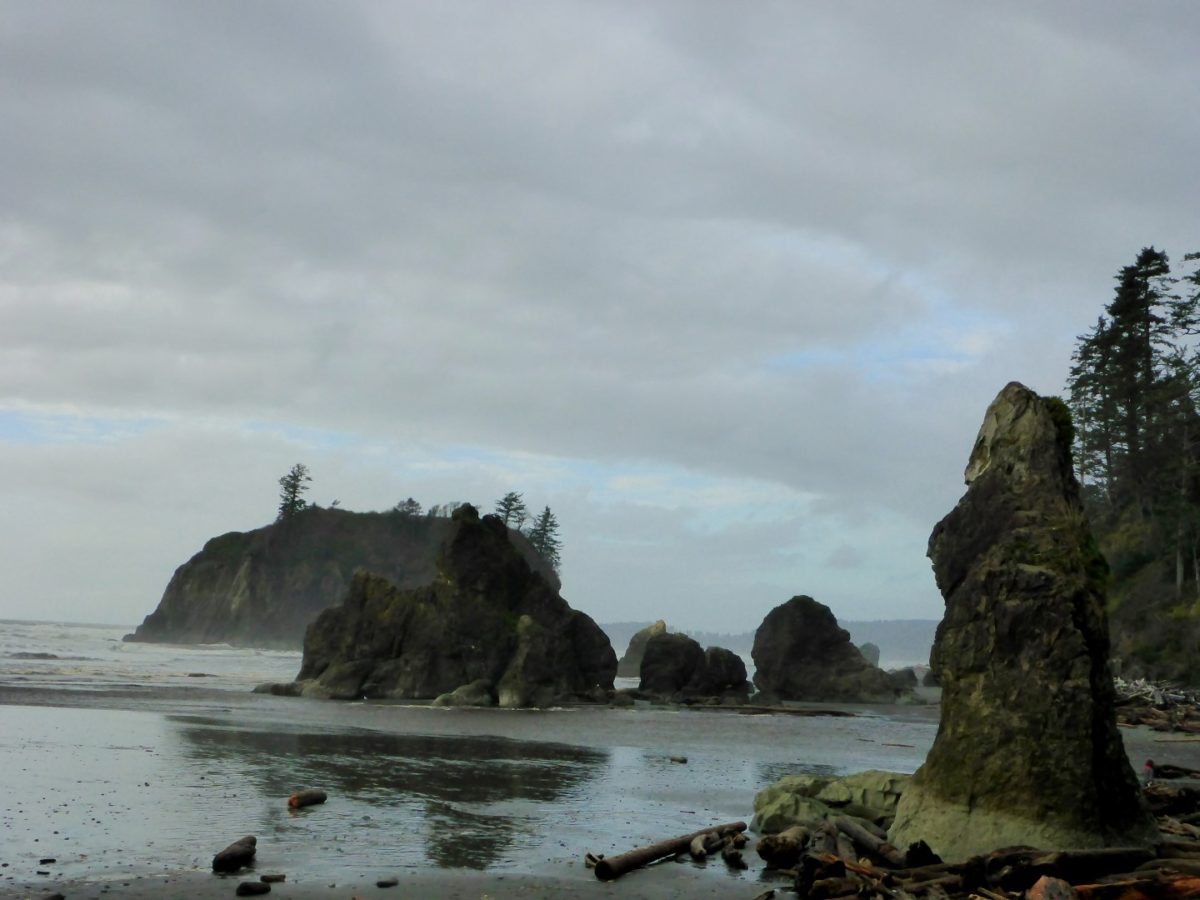 I always wonder how long it takes mother nature to carve out these natural rock sculptures.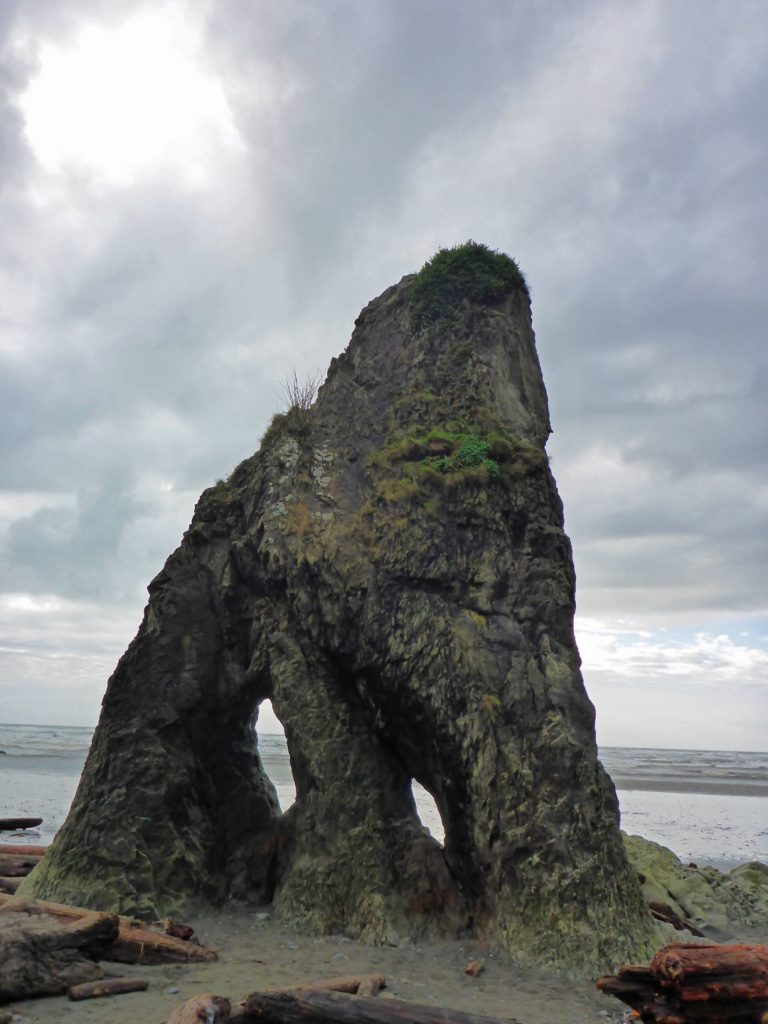 Heading south, the shoreline allows for miles and miles of hiking and exploring.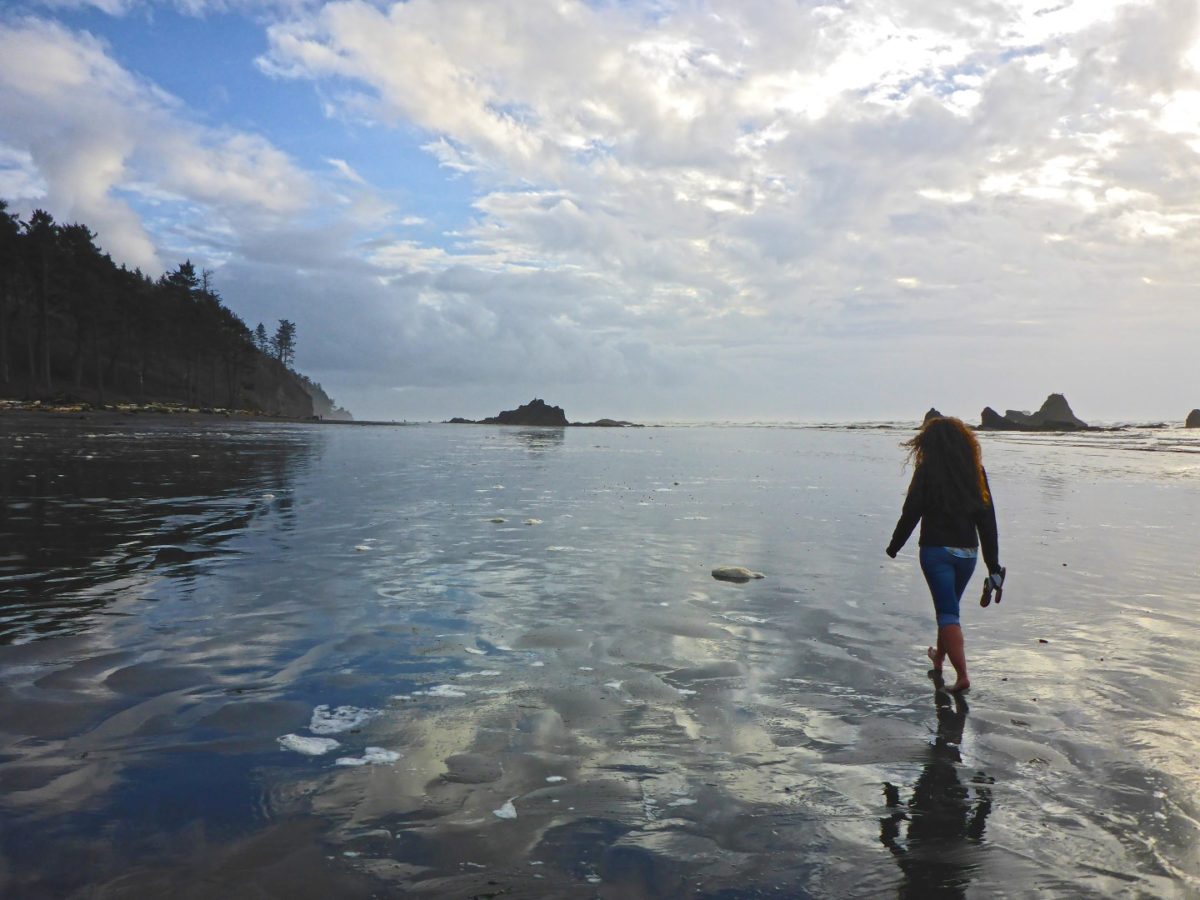 The tide fluctuates quickly, but it recedes long enough to allow a close look at the sea anemones of the Pacific reefs.
As if the unique pillars of rock, colorful sea anemones, and miles of glass-like shores weren't enough, the tall hill sides feature some caves with water trickling down the walls.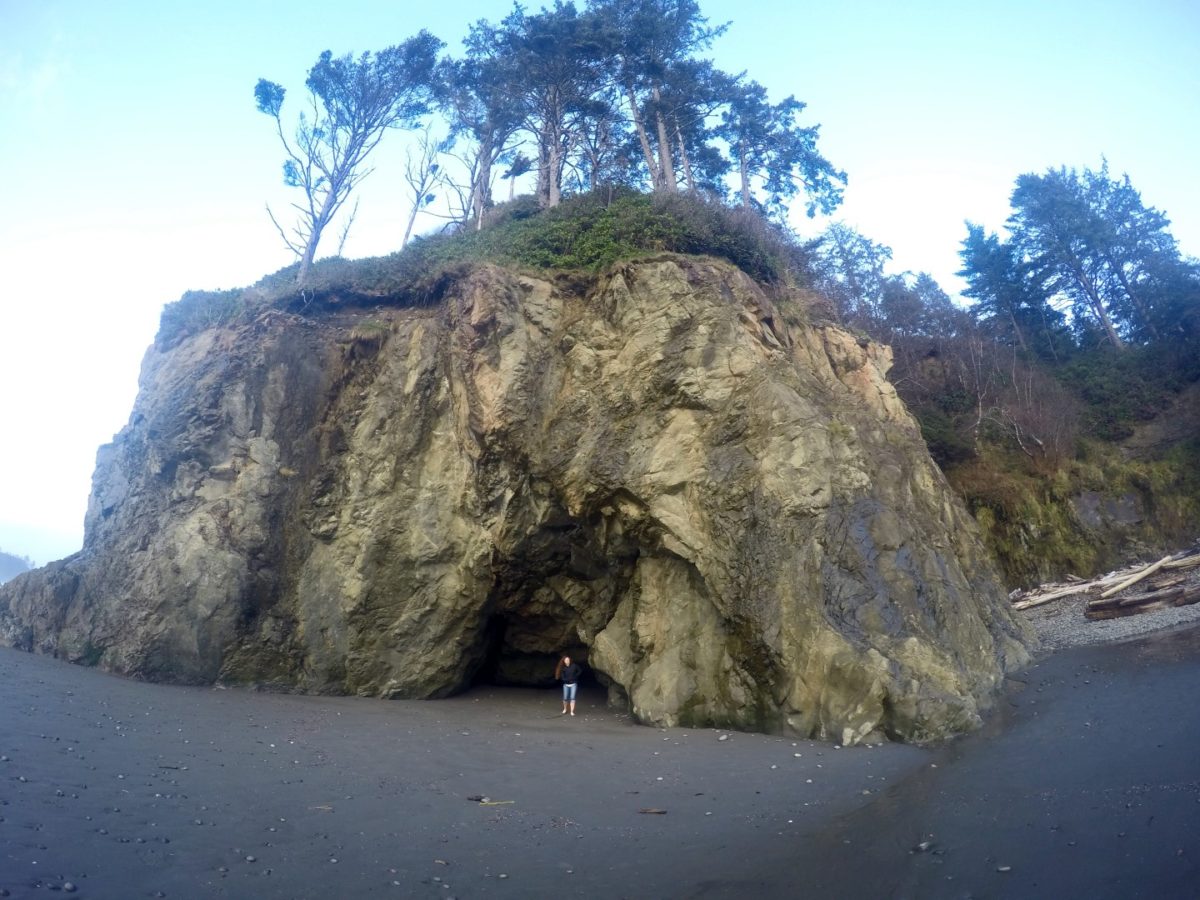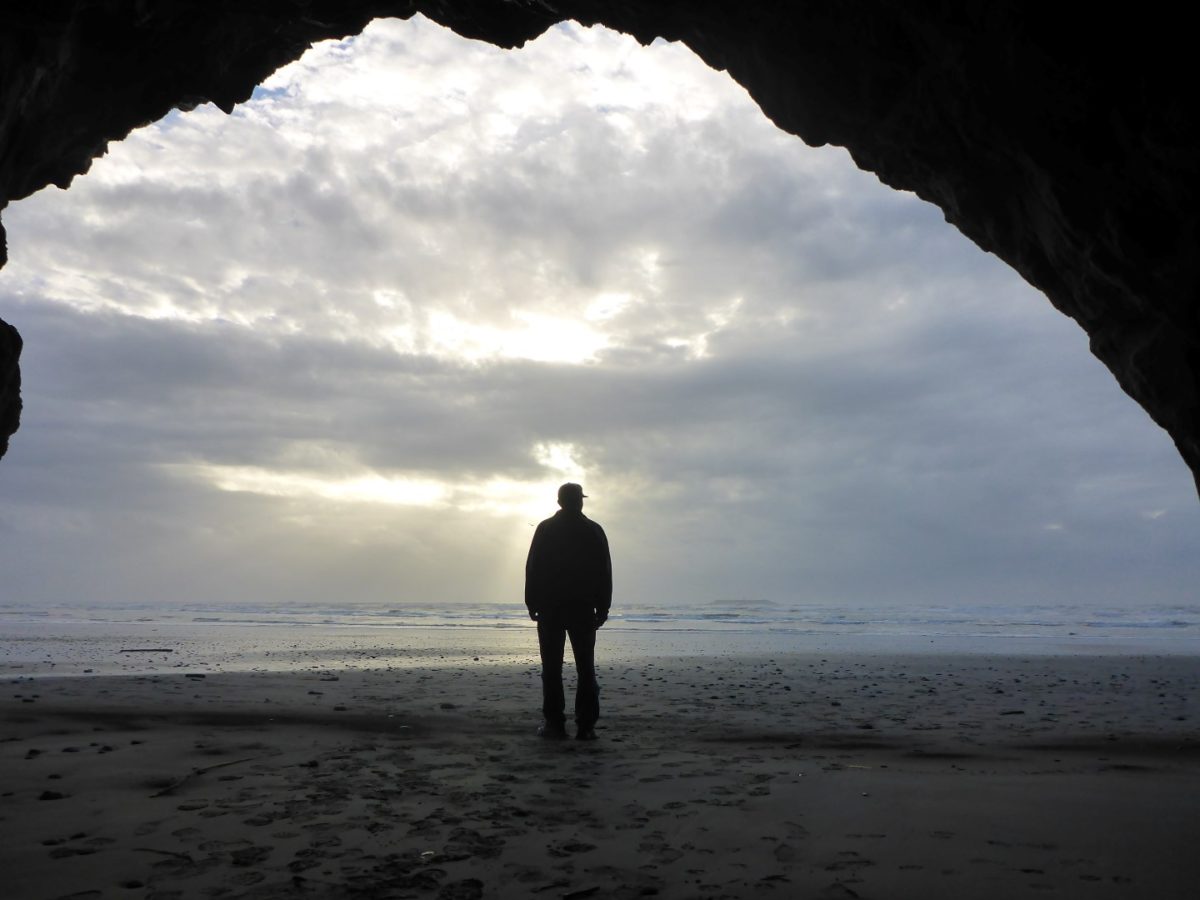 The skies were constantly changing and the sunshine finally broke through the clouds illuminating the beach. The colors quickly changed from grays to greens.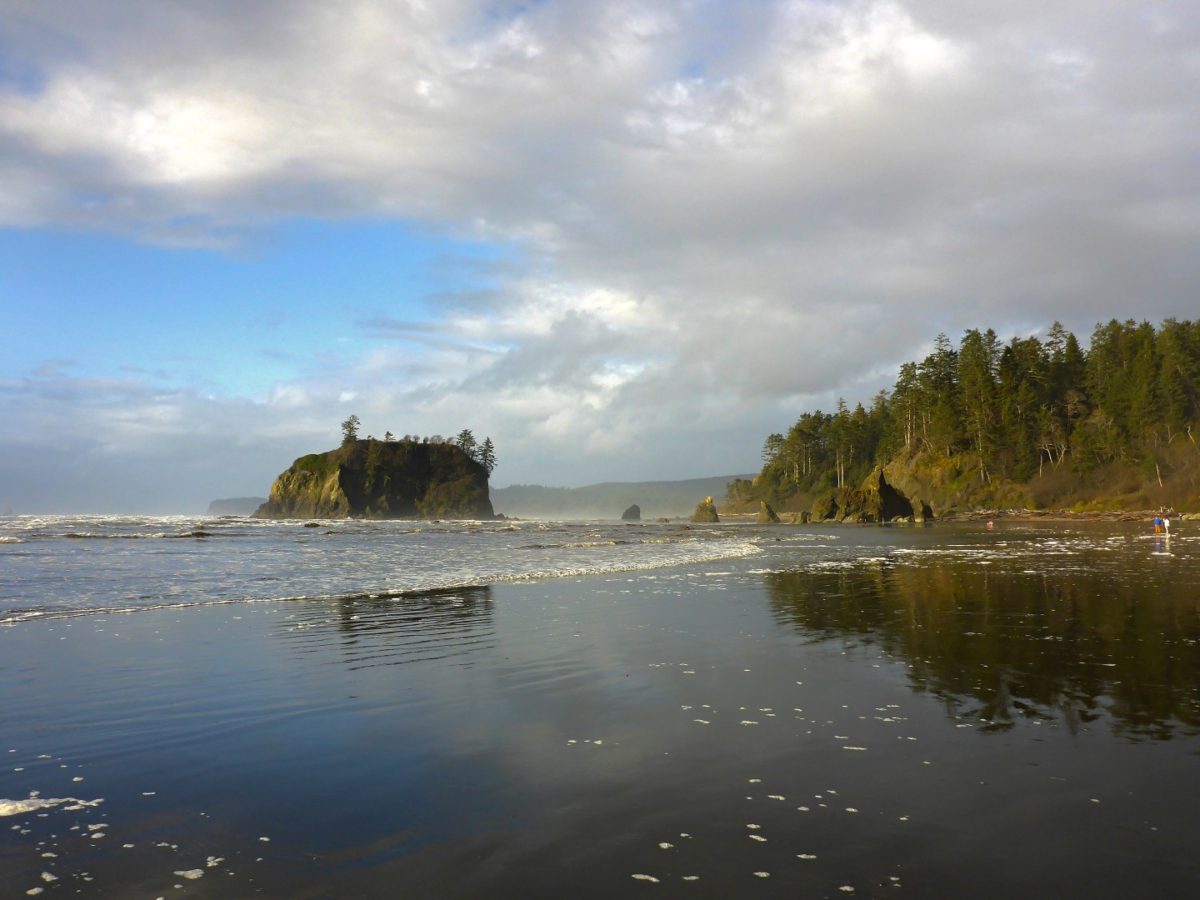 With the sunshine came some amazing reflections.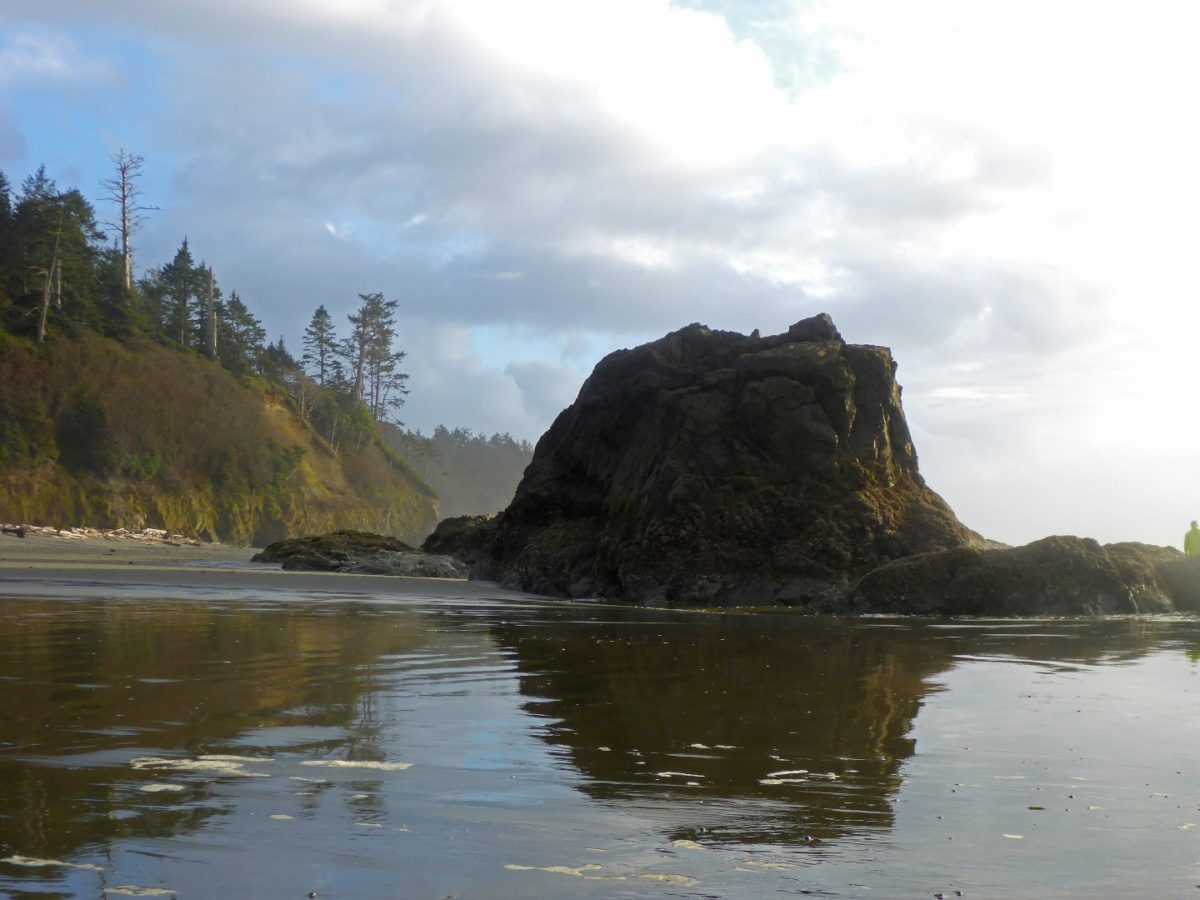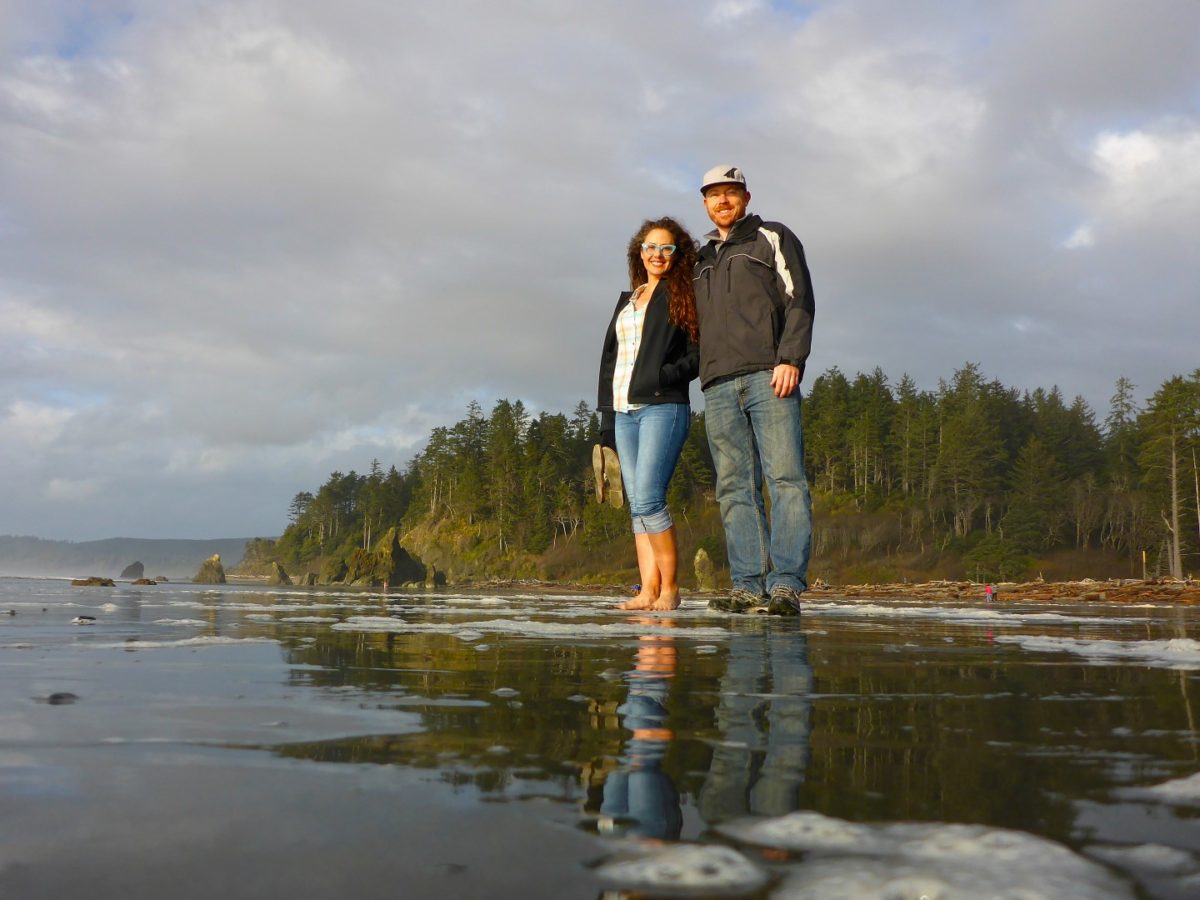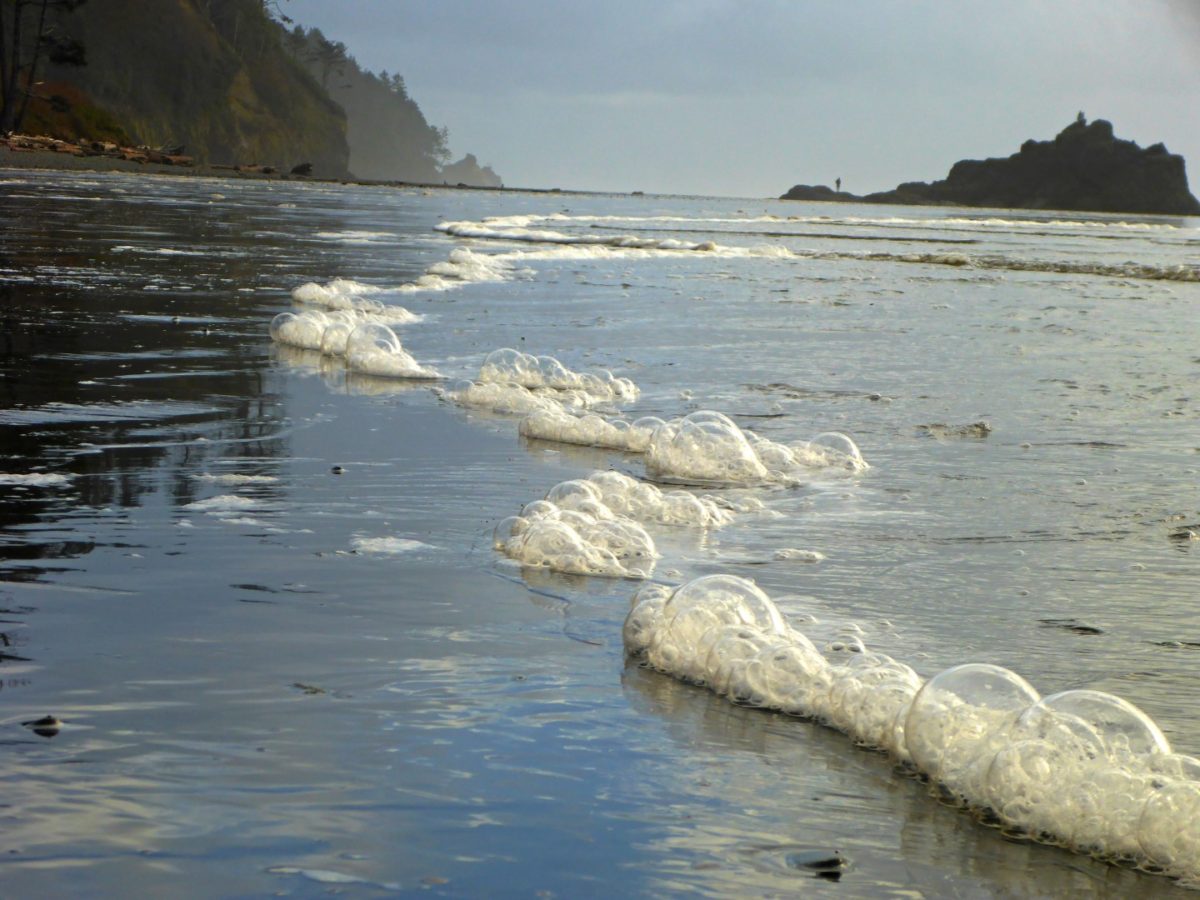 As we left Ruby Beach and hiked our way back up the trail, I grabbed one last photo of this incredible place. I've always loved the sandy beaches of California, but Washington is now my favorite spot along the Pacific.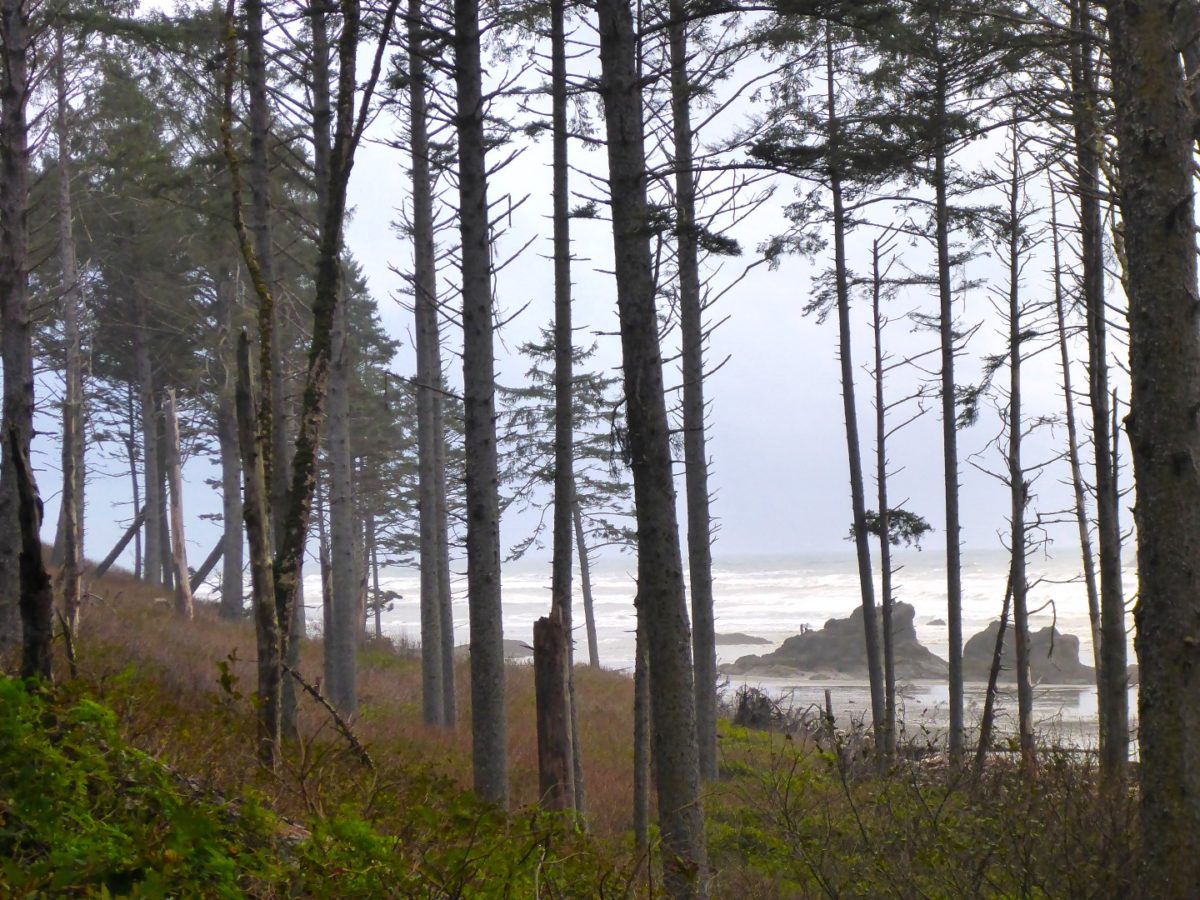 Forks, WA
Running out of daylight and getting hungry, we pushed to the next town of Forks for a bite to eat.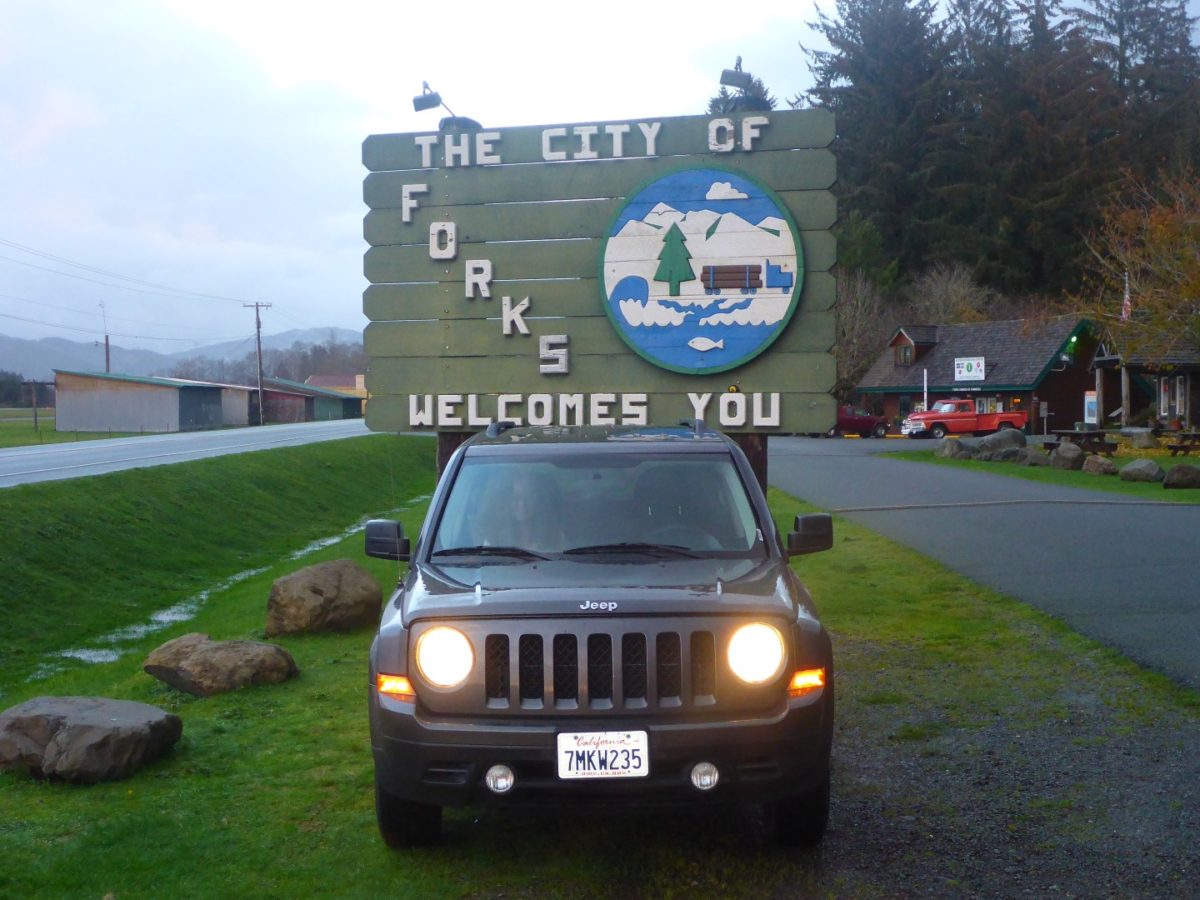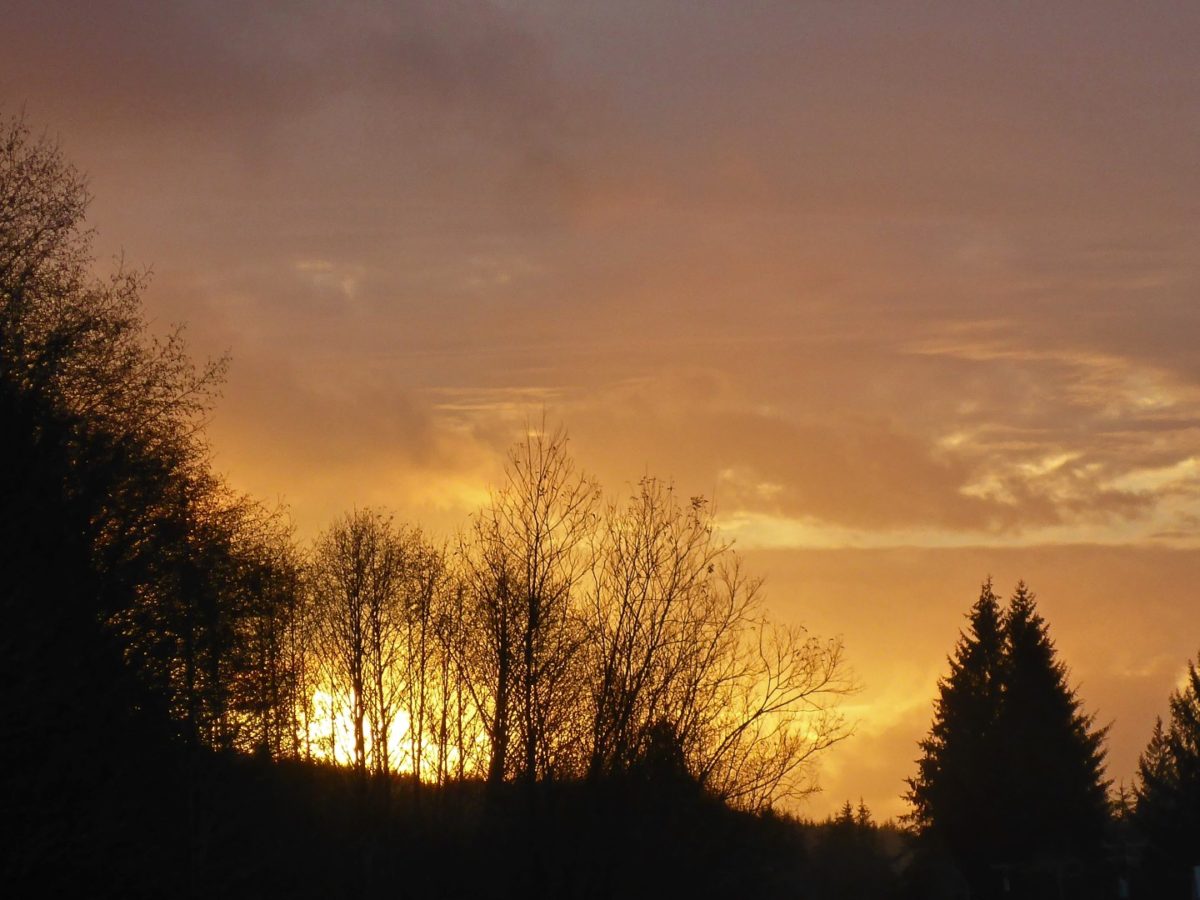 As we headed back down the 101 to Ocean Shores, the full moon and cloudy skies helped light the sky and got us back safely down the two lane highway.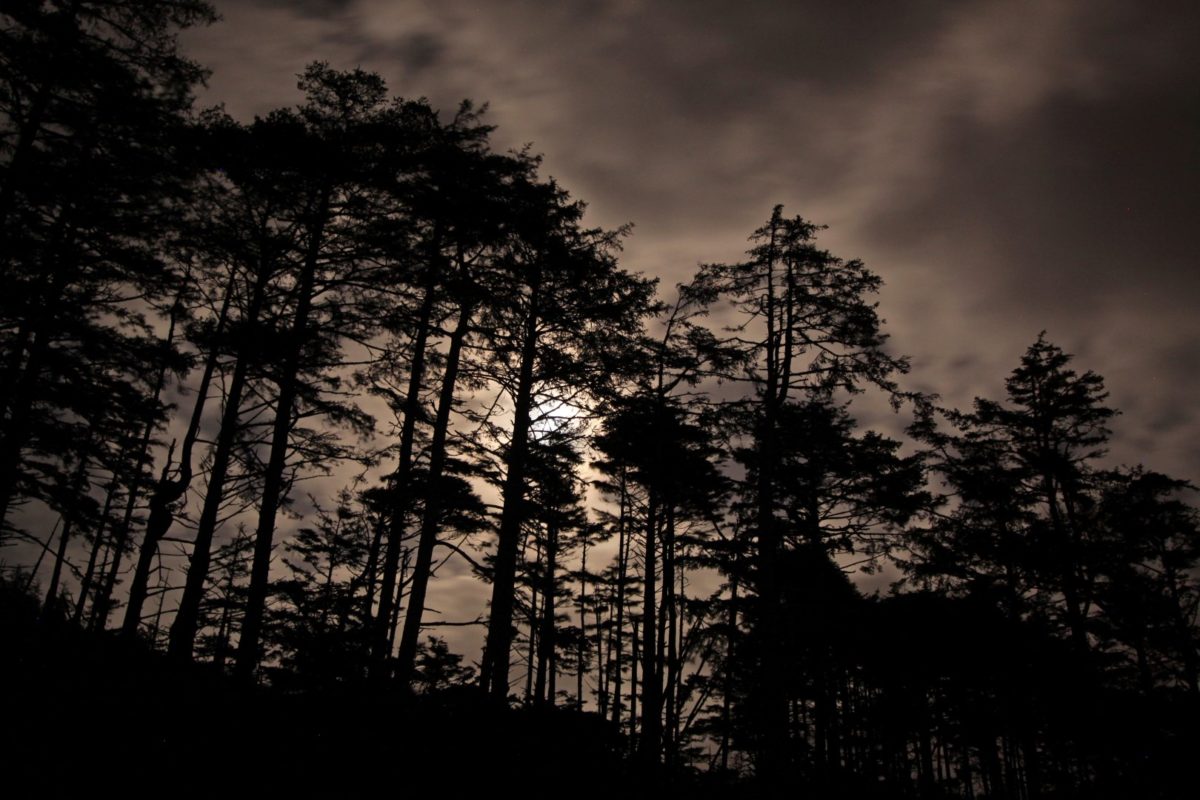 Trying to get back at a reasonable time, I managed to pick up an unwanted souvenir from the Aberdeen Police Department.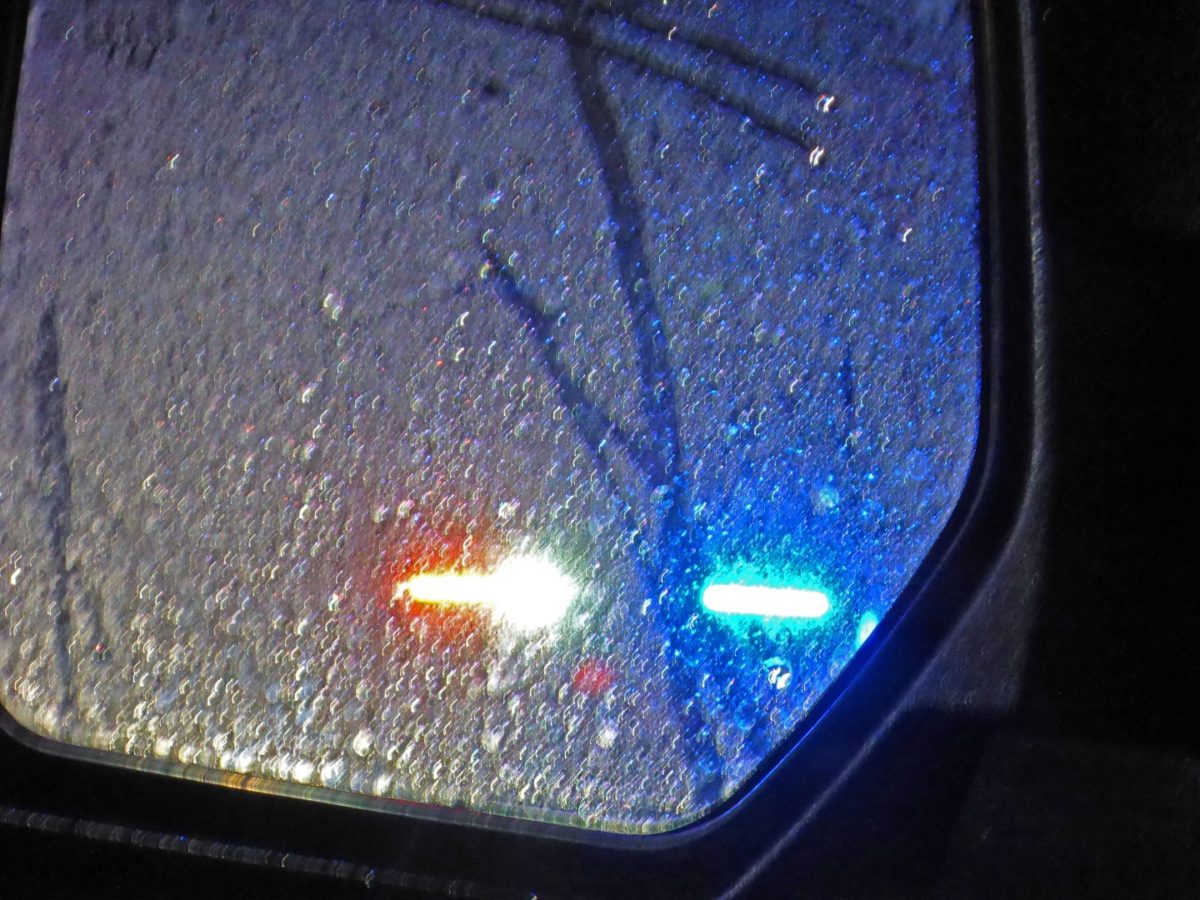 Back in Ocean Shores, we had time for one last quick adventure before we checked out. Those beach cruisers at Collins Inn were calling our names all weekend! They were free for guests to use at their leisure so we decided to take them for a ride down to the water. It was obvious that guests rarely use them because the chains were a tad rusted, but we got them going after a little hard pedaling. haha
After we checked out of the Bed and Breakfast, we had to say one last goodbye to the Pacific. Well, that and mostly because we wanted to drive the Jeep on the beach one more time.
Thank you, Washington! It was an amazing adventure and we plan to make our way back to explore more of the Olympic National Park.
Video
Comments
comments