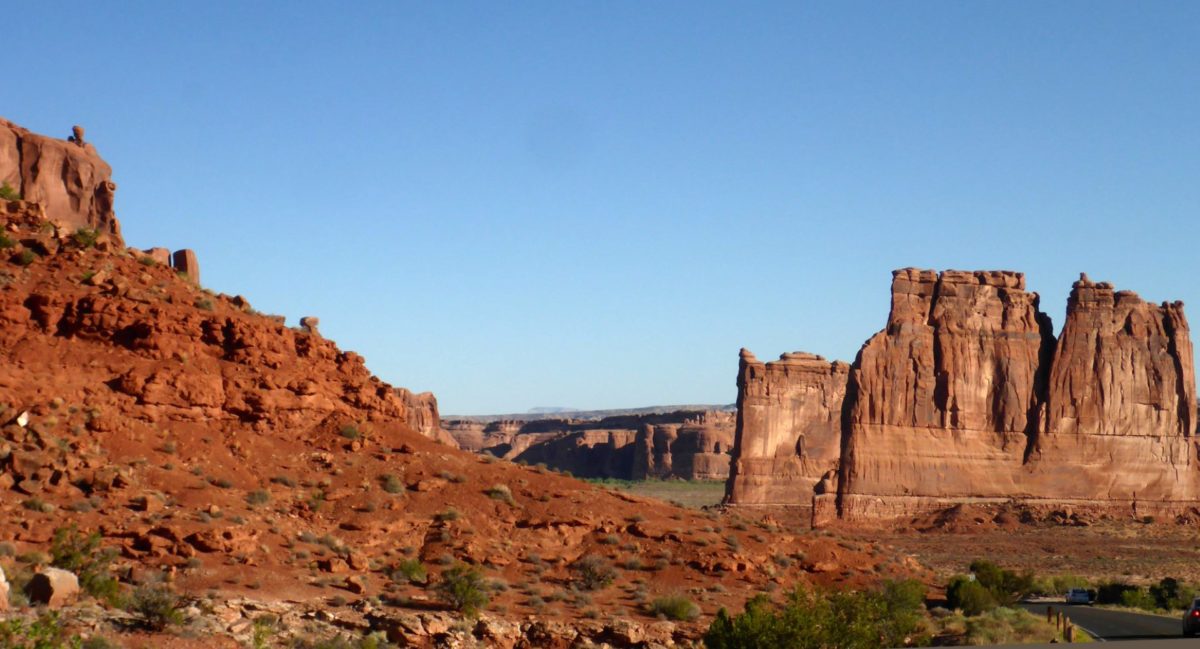 Arches National Park is generally a place you would want to visit during the cooler months. It can get very warm during the day if you want to hike to some of the arches and points of interest. Much of the park you can see by simply driving through, but if you want to get up close to the arches, you have to hike (walk) to them. Since our trip was in late June, the daytime temperatures got close to 100 degrees. We toughed it out and started early.
Hiking to Delicate Arch
We got to the park around 7AM and hit Delicate Arch first. If you park at the main parking lot, it is just over 3 miles round trip. The trail is pretty easy if you are in decent shape, but there is a good sized rock hill to climb with over 480 feet of elevation ascent. We saw people of all ages from small children to people in there 60's doing it though. Along the way we stopped to check out Wolfe Cabin. Built back in the late 1800's, it is well-preserved and still stands fully intact today
You can see the climb I was talking about earlier in these next two pics.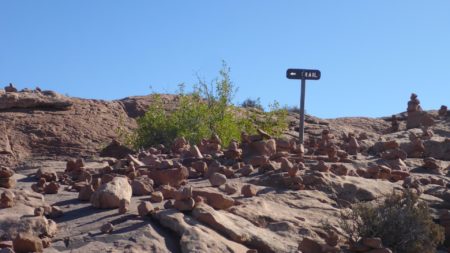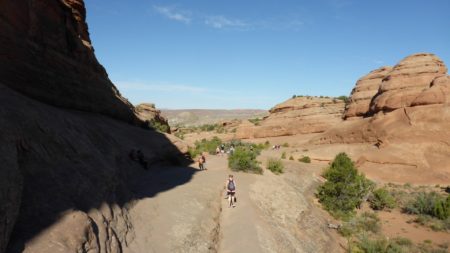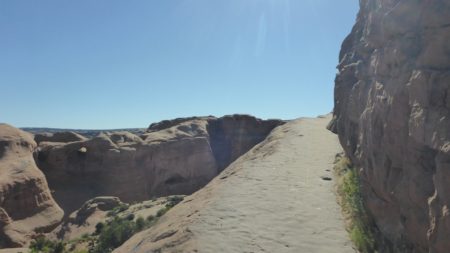 There she is!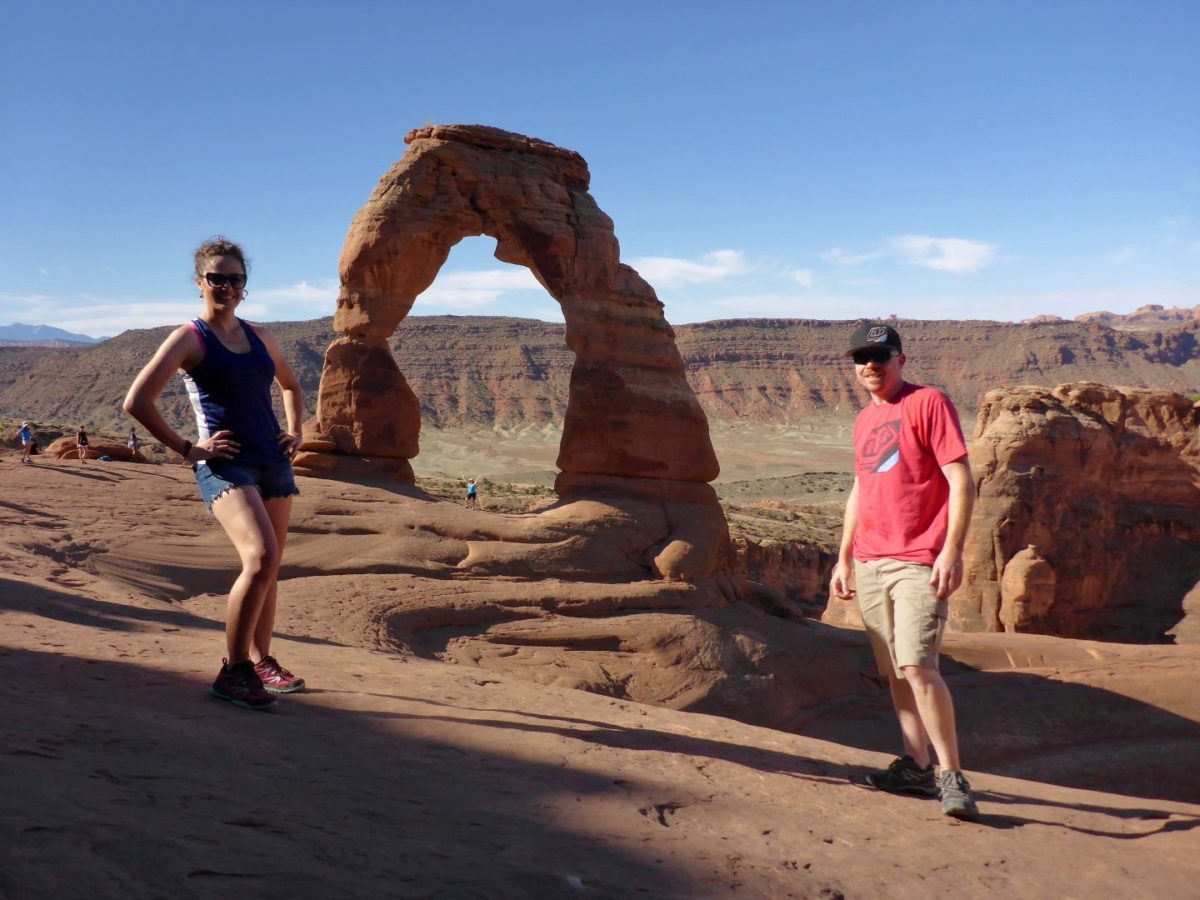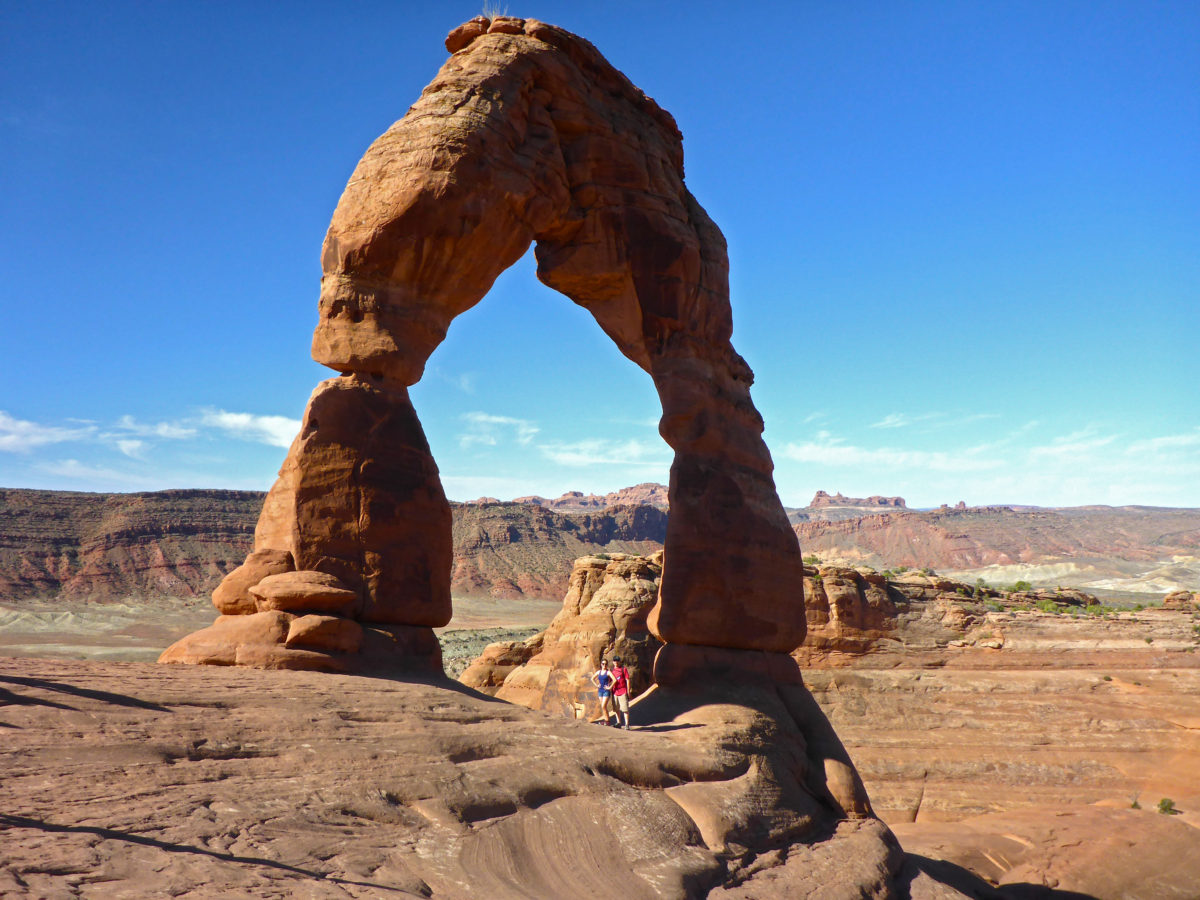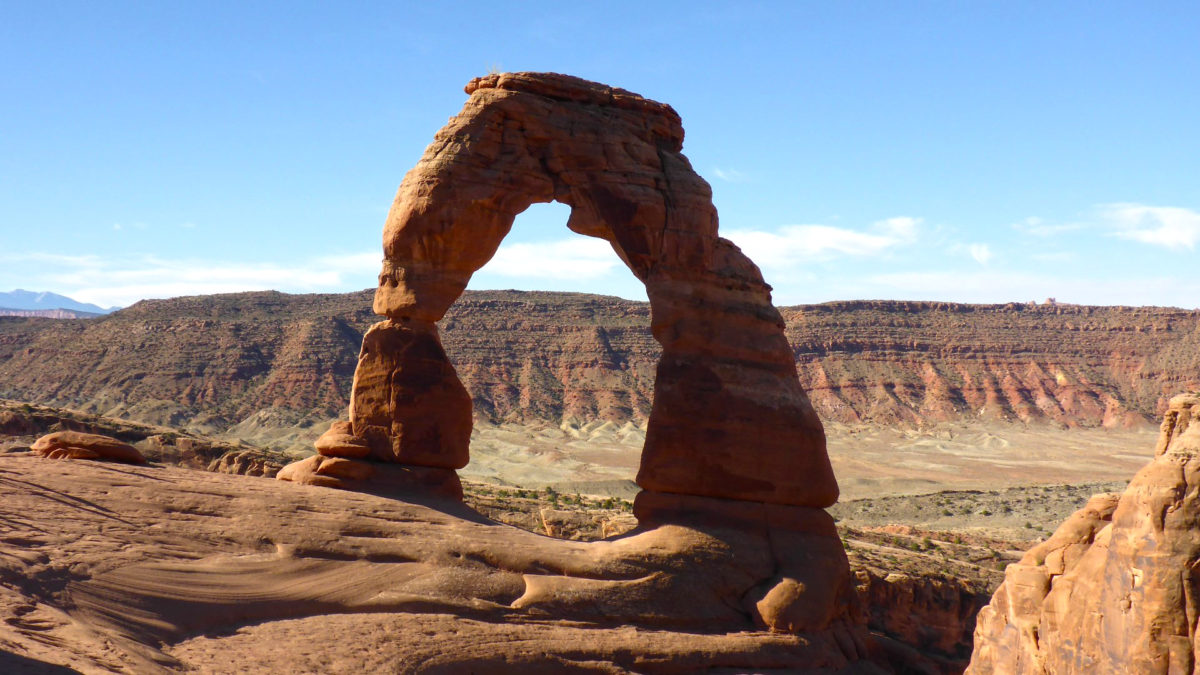 As you can see, the crowds can get stupid as people line up to take a photo under the arch. I was extremely lucky to snap that last pic in between the groups of tourists.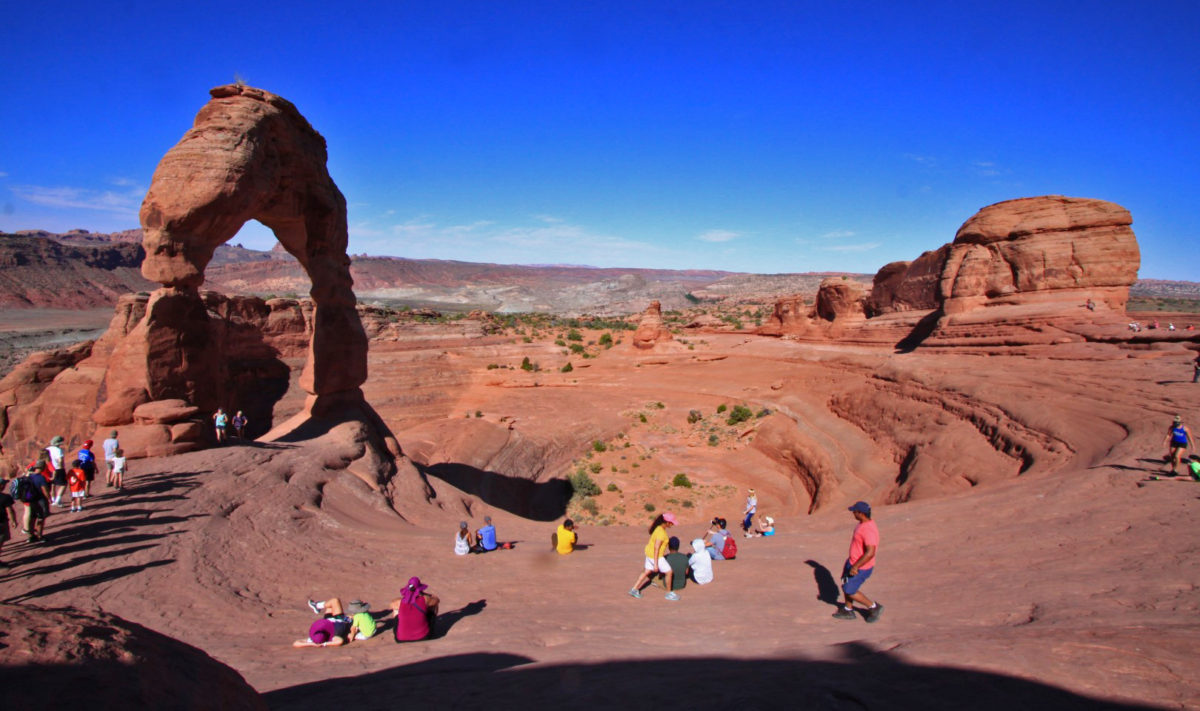 After Delicate Arch, we drove down to Devil's Garden. This is a several mile hike with many arches along the way. We weren't committed to hiking the entire thing, but I mostly wanted to see Landscape Arch. On the way there we spotted a wiener shaped rock. Being the idiots we are, we had to stop and take some pics.
We began our hike through some steep canyon rock walls and valleys of rock formations.
Tunnel Arch
We made a stop at Tunnel Arch.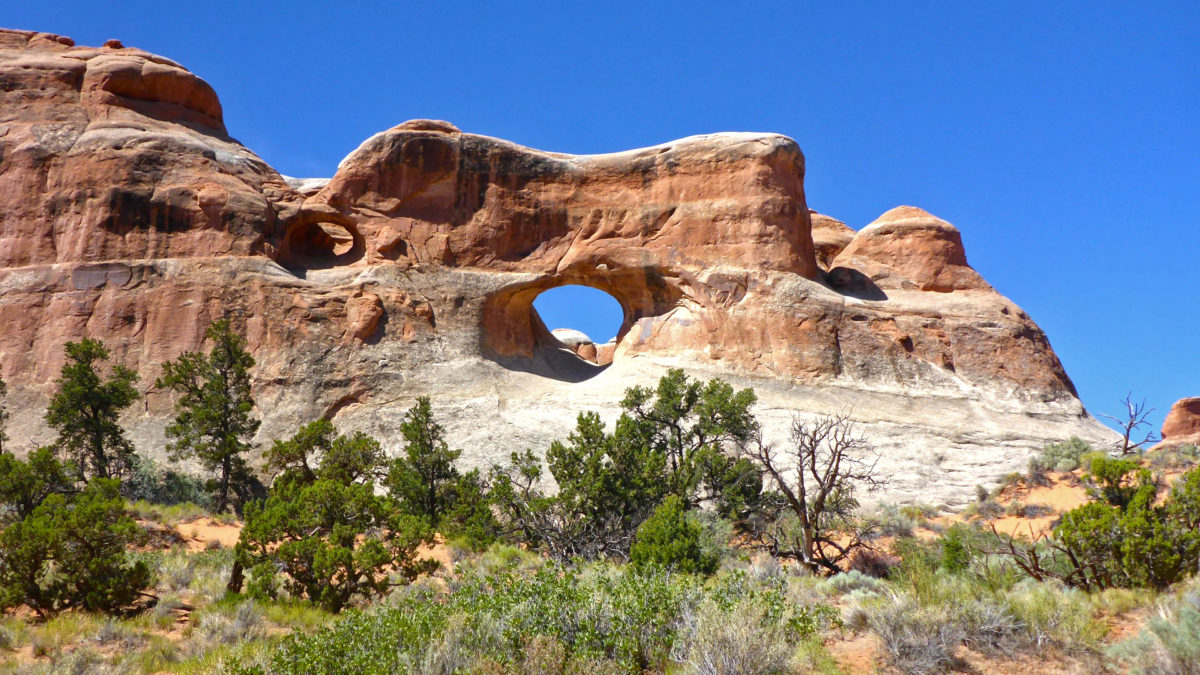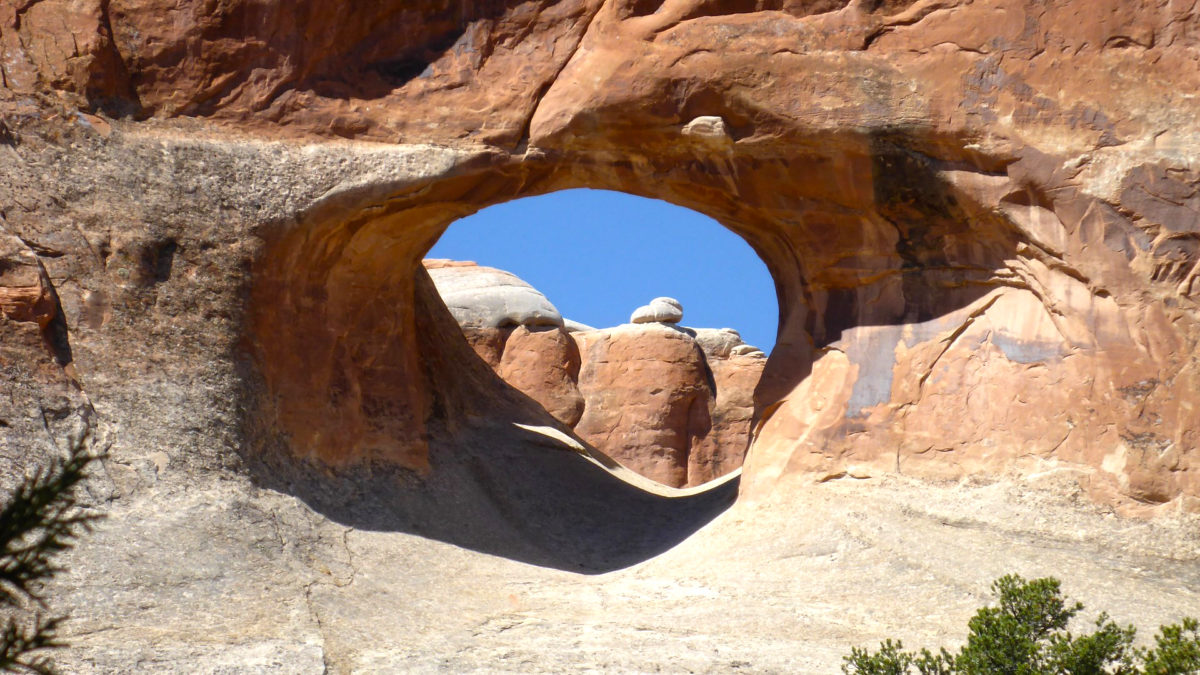 Landscape Arch
Shortly after, we arrived at Landscape Arch. It was quite impressive to see in person. Photos don't do it's size or span any justice.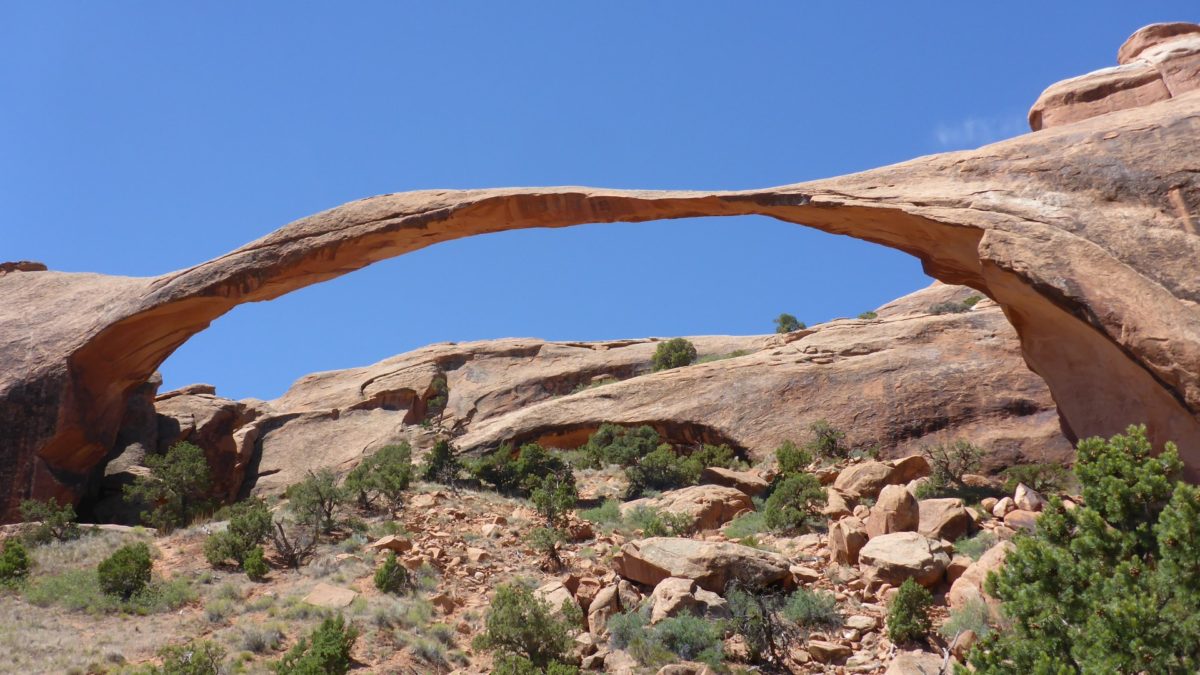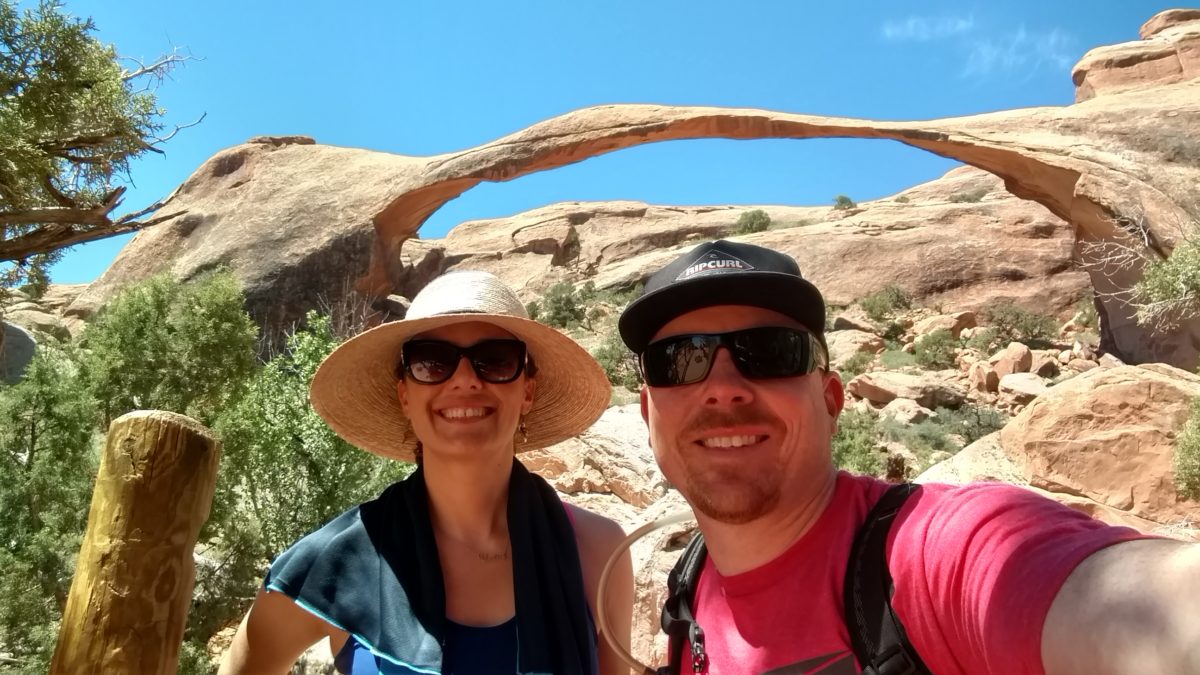 It was getting warm and we felt it was time to get on the road. Arches National Park is really neat to see, but cooler temperatures would have definitely made it much more enjoyable.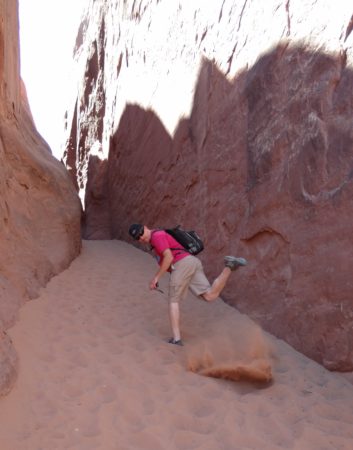 Back at the truck I was able to try out my new portable shower that I made. I bought a new 2 gallon sprayer from Lowes and fitted a kitchen sink sprayer with some extra hose to the end of it. You just pump up the bottle and you have running water whenever you need to wash off. It felt great to wash off the sweat from my head and feet with some fresh water.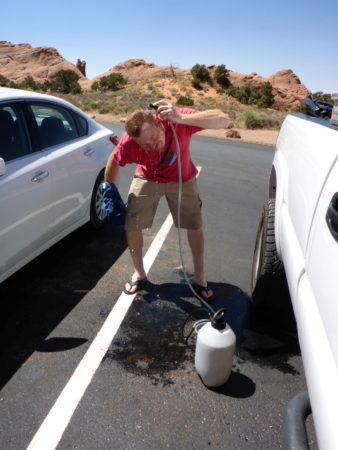 Comments
comments