When the adventure calls for reliable, deep-cycle power, LiFeP04 batteries are 100% the way to go. There are so many advantages that lead acid or AGM batteries are simply not even valid options anymore. That is why I teamed up with Redodo to test one of their most popular LiFeP04 batteries in our boat as an auxiliary power source. We never like to run our accessories off our main batteries. If we're going out for a long day or multi-day lake trip and need to keep food and drinks cold, we use our portable refrigerator. Having a solid deep cycle power supply is important to keep it running as well as any other accessories we want to run.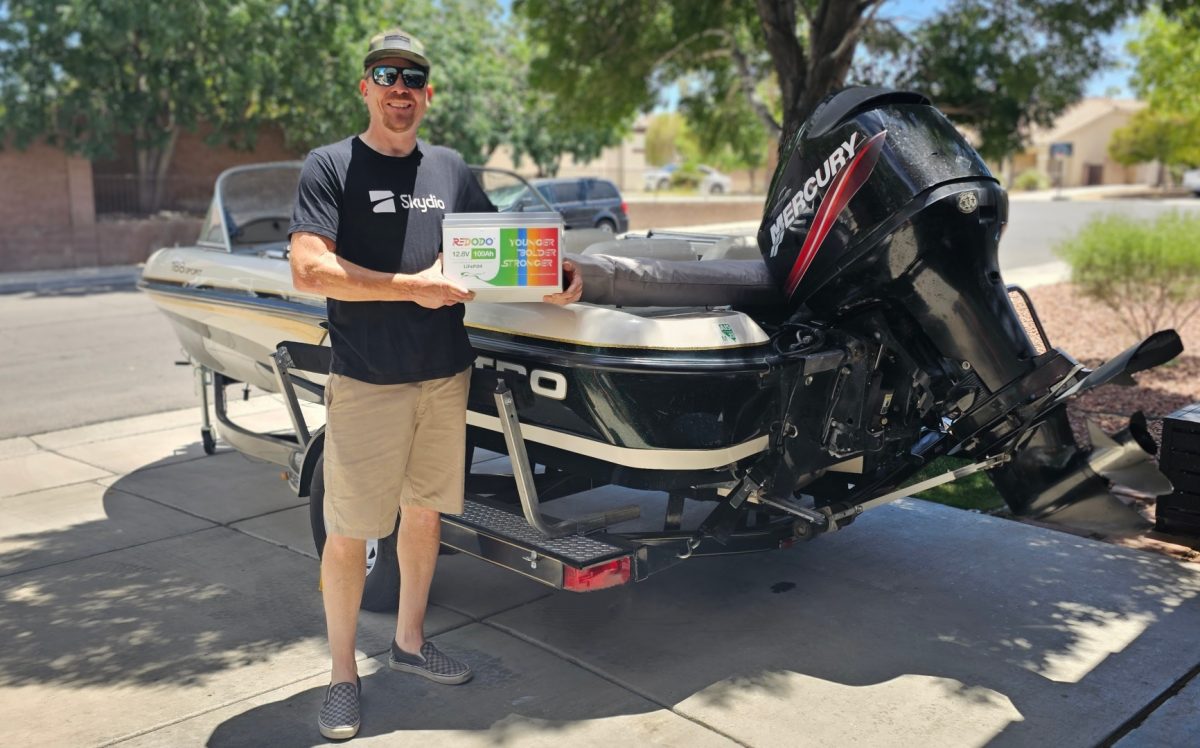 Specifications
As mentioned earlier, the battery I will be installing is the Redodo 12V 100Ah LiFePO4 battery. Measuring in at measures 13 in x 6.77in x 8.43 inches, it is just slightly larger in size compared to our old 12V Optima gel battery. If there is a need for a smaller size, they also make a new mini 100Ah version. This battery is only 25 lbs and can support up to a 100A load. Its working temperature range for discharge is -4℉ to 140 ℉. This is all possible due to the built-in BMS (Battery Management System) which protects the battery from overcharging & over-discharging, over-current, short circuit, and over-temp.
100Ah capacity
100A BMS built-in
25 lbs
13 x 6.77 x 8.43 inches
Working temperature -4℉ to 140 ℉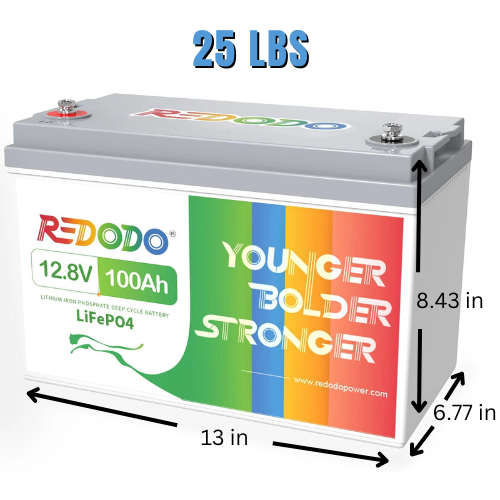 Aux Boat Battery Install
In the rear corner of our boat is where the auxiliary batteries are mounted. We used to run two, 12V Optimas, but those batteries are apparently not what they used to be. With one that does not hold a charge for more than a day and the other that is borderline still useable, the Redodo 100Ah battery is more powerful than both of them combined. I plan on removing the Optima and I may even add a 2nd Redodo 100Ah battery and run our trolling motor off of it. Since these batteries are expandable, I could make it a 24V system which is what our trolling motor requires. For now, all we need is a reliable 12V deep cycle power source for the portable refrigerator.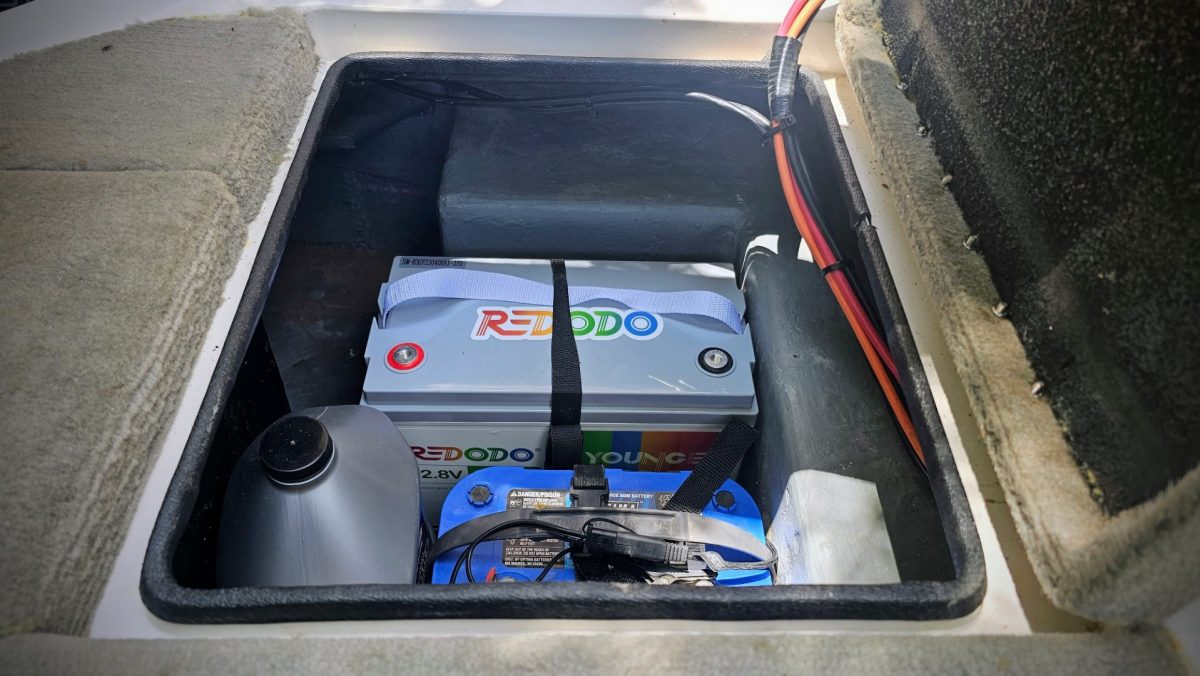 The hardware included with the battery includes 4 bolts and two insulating caps.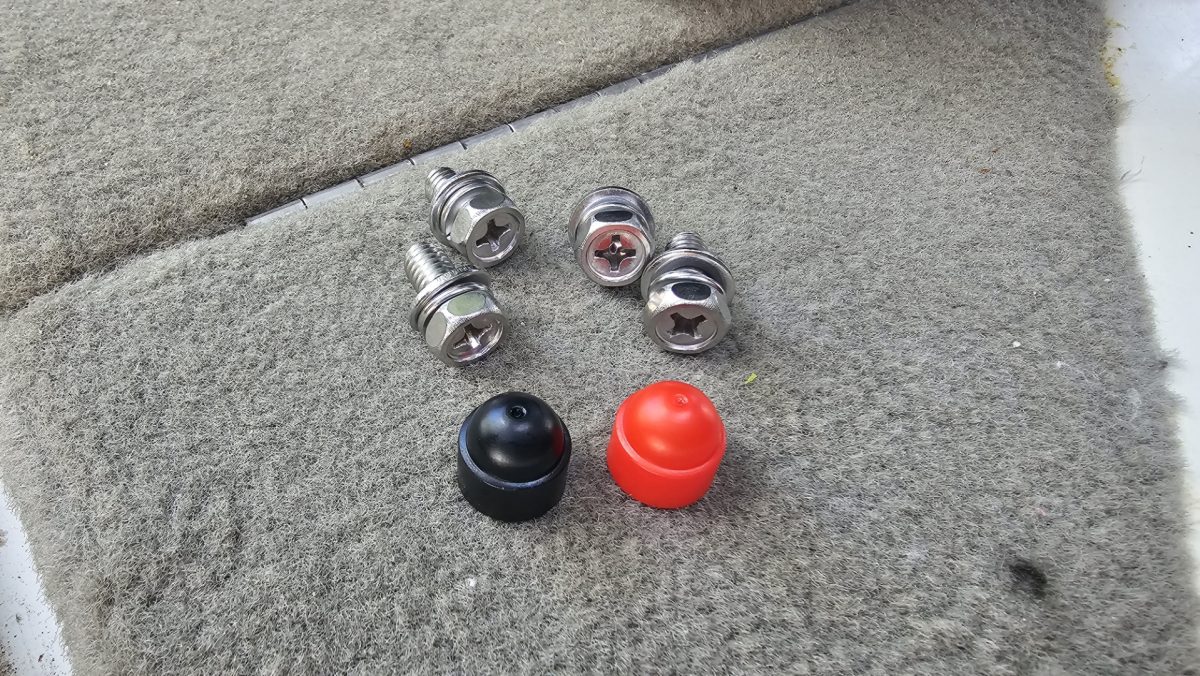 Since all I am running right now is 2-5 amps, simple battery clamps attached to the bolts with a fused 12V power outlet on the other end are all I need. As I add more accessories to our boat like a larger stereo and lighting, I will make the necessary changes with upgraded connectors and fused protection at the battery posts. For now, this is perfect to handle the job. The clamps have an SAE connector (battery tender plug) so I can very easily charge up the battery once I get home.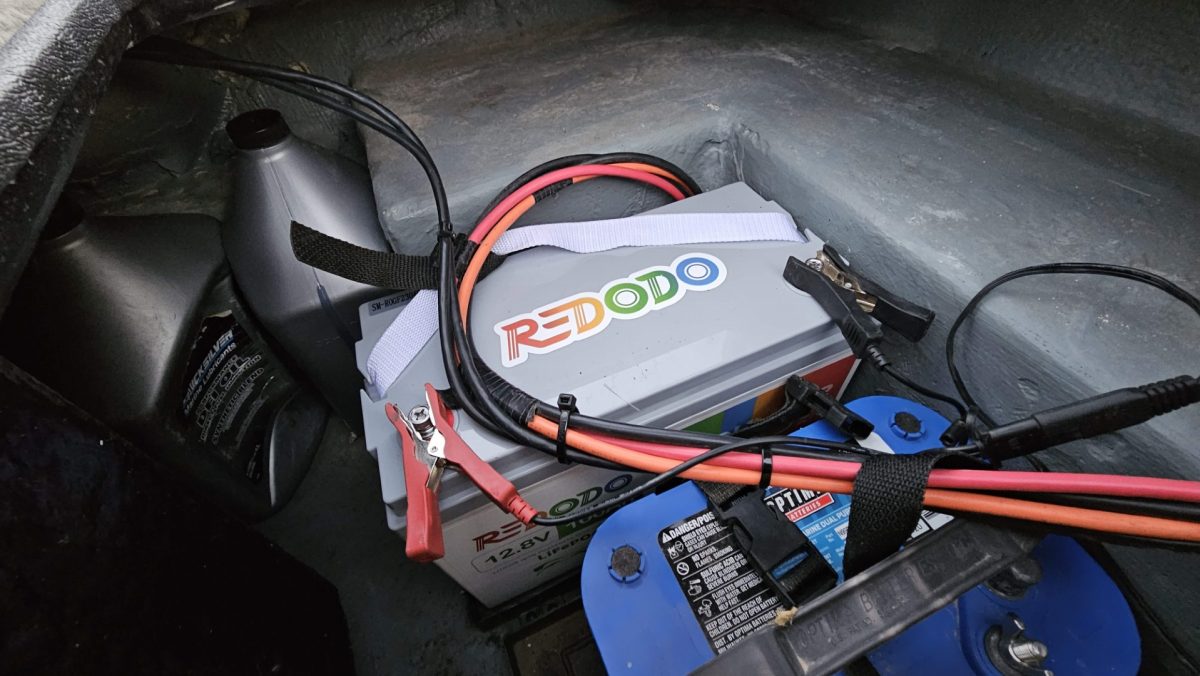 Power for Days
This 100Ah battery is more than enough for our fridge & accessories. Even if the refrigerator's compressor ran nonstop, it would be able to run for 3+ days off of this battery. The auxiliary power is nice to have so we don't ever have to worry about draining our boat's battery and needing a jump start. That is some good peace of mind to have on the water!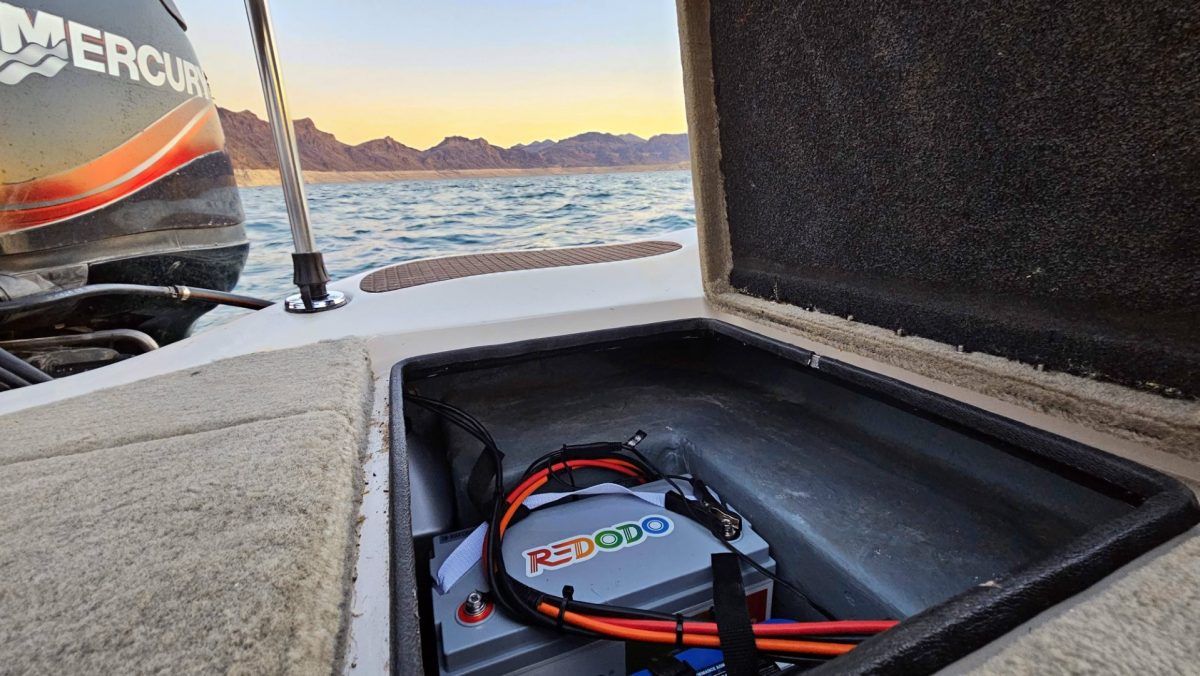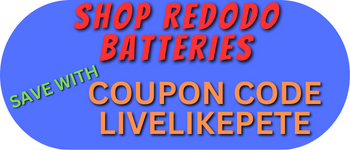 Benefits of Redodo LiFeP04 batteries
Lightweight: weighing in at only 25 lbs, we are able to lighten our load!
Longer lasting: LiFeP04 batteries last several more years than lead-acid or AGM batteries. They have a 10-year and 4000+ cycle life expectancy.
Twice the capacity & runtime of AGM: Since AGM or lead-acid batteries can only be discharged 50%, these LiFeP04 batteries offer much more power. Use the full capacity of this battery with no issues.
Built-in BMS: With a built-in 100A battery management system, the battery is protected from overcharging or over-discharging as well as too much current, short-circuiting, and over-temperature.
Expandable: Add multiple batteries for more capacity or more voltage if needed.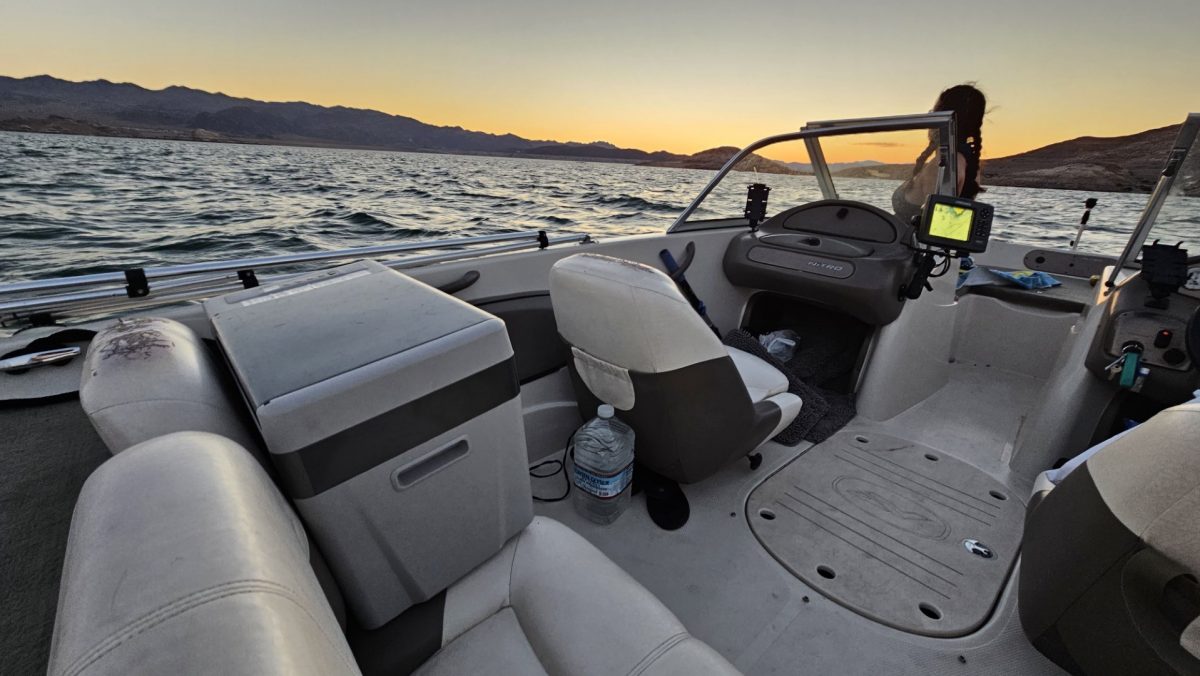 How Did It Perform After A Full Day On The Lake?
Well, as expected, the battery maintained a strong, consistent voltage allowing our fridge to run ice cold the entire time. I am impressed with how much power they can cram into a battery with a 100A BMS and still keep it at a very nice price point. This is definitely a great budget-friendly battery to consider for projects like an off-grid homestead, RV or van build, or obviously in a boat like we are using it. Pair this with some solar and a good charger and you are dialed in with a very reliable, yet affordable, power source.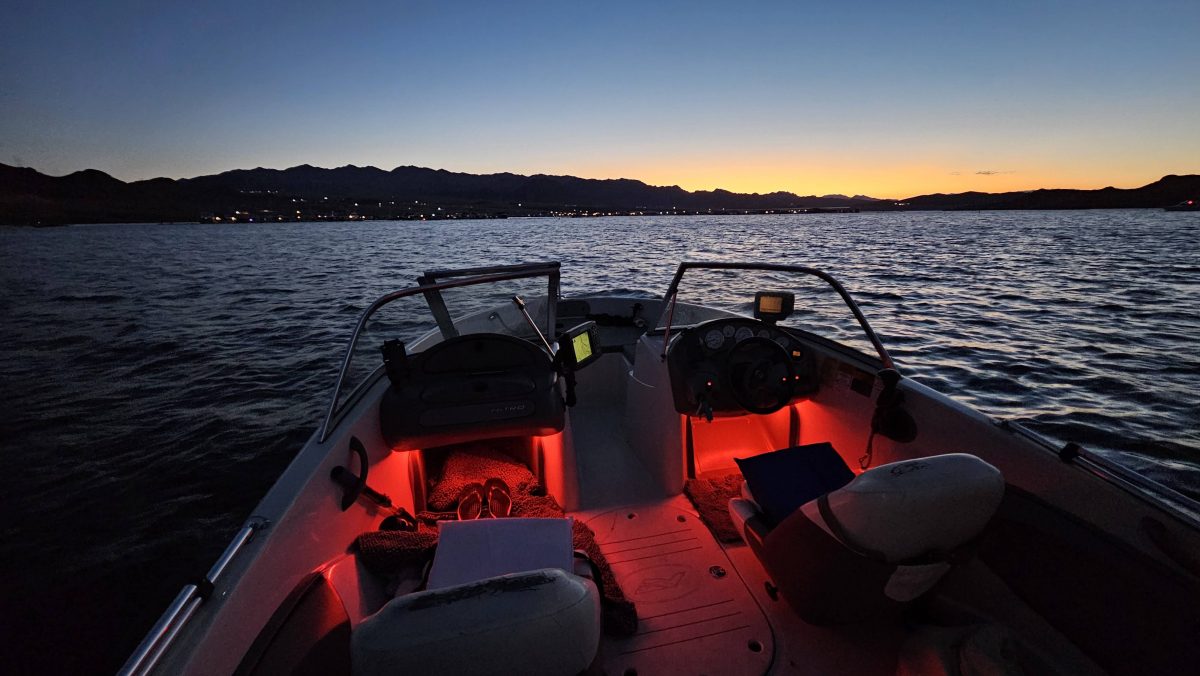 Links/ Redodo Coupon Code
Use coupon code LIVELIKEPETE to save!
Visit Redodo's Amazon Store!
Comments
comments