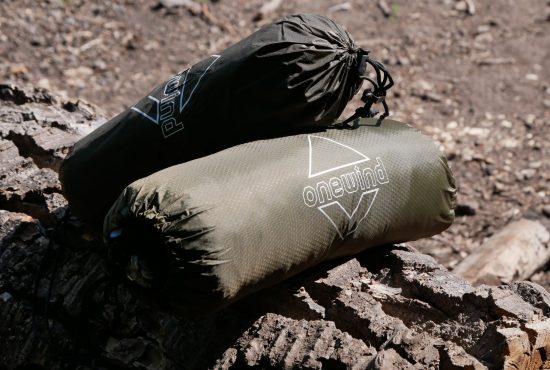 Hammock time is usually a big part of our camping and adventures, so much that I have started calling it hammock life. 😆 I thought I had found the perfect hammock, but then I came across the One Wind Double Hammock with a built-in mosquito net! A lot of times I find myself wanting to put up a hammock near a lake or some sort of majestic river or creek, but the only problem is bugs! I never even thought of a hammock that has a built-in screen or net. It seems like a no-brainer now.
One Wind Hammock Models
I decided to check out One Wind's Double Hammock with a mosquito net and tent. I didn't know if I'd want the tent part, but it did sound like a good idea for shade or for camping under. Who knows, maybe I'll use that on the dual-sport bike one day instead of pitching a tent! They offer a few different types of hammocks though if you don't need all the extra stuff. For example, you can get a double hammock with a mosquito net for a bit cheaper.
| | | |
| --- | --- | --- |
| Double with Mosquito Net & Tent | Double with Mosquito Net | Lightweight Single |
Setting Up
Final Thoughts
Although I found the tent part of the One Wind hammock to be a little more setup than I usually like to mess with, I am curious to try it out in the future. The rest of the hammock setup was a breeze though. I like how the mosquito net, hammock, and straps all fit together in one portable-sized stuff sack. The hammock buckles are a nice touch too because they allow you to adjust the tension and height much easier and quicker than a traditional clip and loop style hammock strap. Two people can easily fit into the double hammock and the quality of the materials and build are as good or better than expected. My hammock life just got even better!
Other Cool Stuff From One Wind!
Shop the One Wind Hammock Store on Amazon
Comments
comments