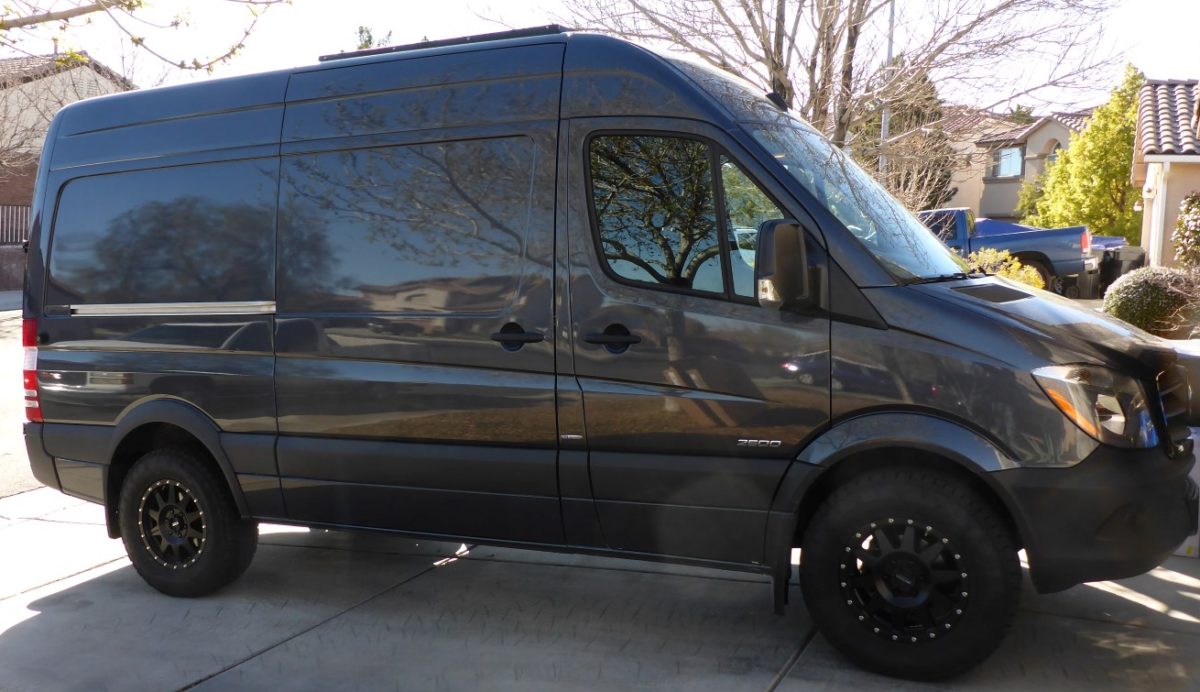 Our van started as a cargo van, meaning it had no windows in the back. The privacy is nice, but there is very little ventilation and feels very small and claustrophobic, not to mention looks like a bit of a creeper van. We decided it was time to cut two giant holes in the van and add some CR Laurence vent style windows. One would go in the slider door and another in the driver's side. The left side is the FW621L window and the right side (slider door) is the FW625R window. We may end of adding rear door windows, but we're going to wait a while because we may decide we like it without them. It's not exactly something you can undo!
Picking Up Our CR Laurence Windows
There are several places online to purchase these Sprinter van windows and the prices and shipping charges can vary quite a bit. We ending up purchasing ours from Campervan-HQ.com because they were the least expensive. Greg, the owner, told me about a pickup option to avoid the $90 per window shipping charge. I was all over that! CR Laurence has a truck that comes to Vegas once a week from LA and can deliver them to the local warehouse. Check on their website to see if there is a warehouse near you before paying loads of cash for shipping! After purchasing the windows through Campervan-HQ, they sent me very easy instructions on where and when I could pick the windows up locally. I went to will call at the local CRL warehouse and it was a breeze.

Should I Install These Myself?
I originally was going to pay a local RV shop to install these windows, but after researching other people's installs, it looked incredibly easy to do. Afterall, I already installed our roof vent and I do way more difficult tasks at my job every day. I guess it's just intimidating cutting those big holes because there is no going back. The key is to look at it like a piece of sheet of metal rather than a $40,000 Mercedes. Most people that have common sense, a little patience, and know how to operate a saw can install these windows in less than a day. So after I stared at those blank, metal walls for several weeks, I was ready to bust out that jigsaw and get this over with.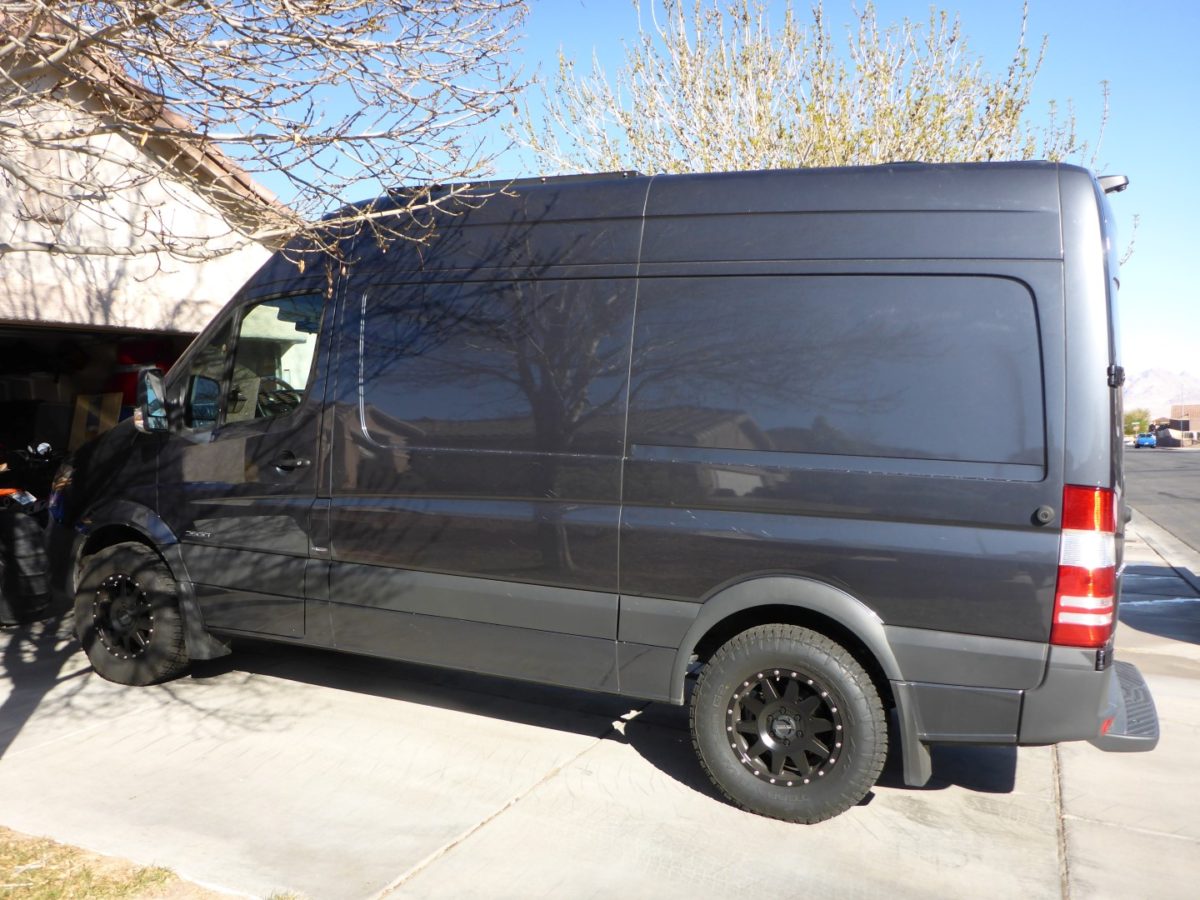 Unpackaging
The windows come with a fixed seal attached to the outer frame, This is nice because there is no glue or sealers required for install.
Time to Cut
Cutting the hole is actually super easy. Cargo vans have the same inner structure as passenger vans, therefore the install is very straightforward.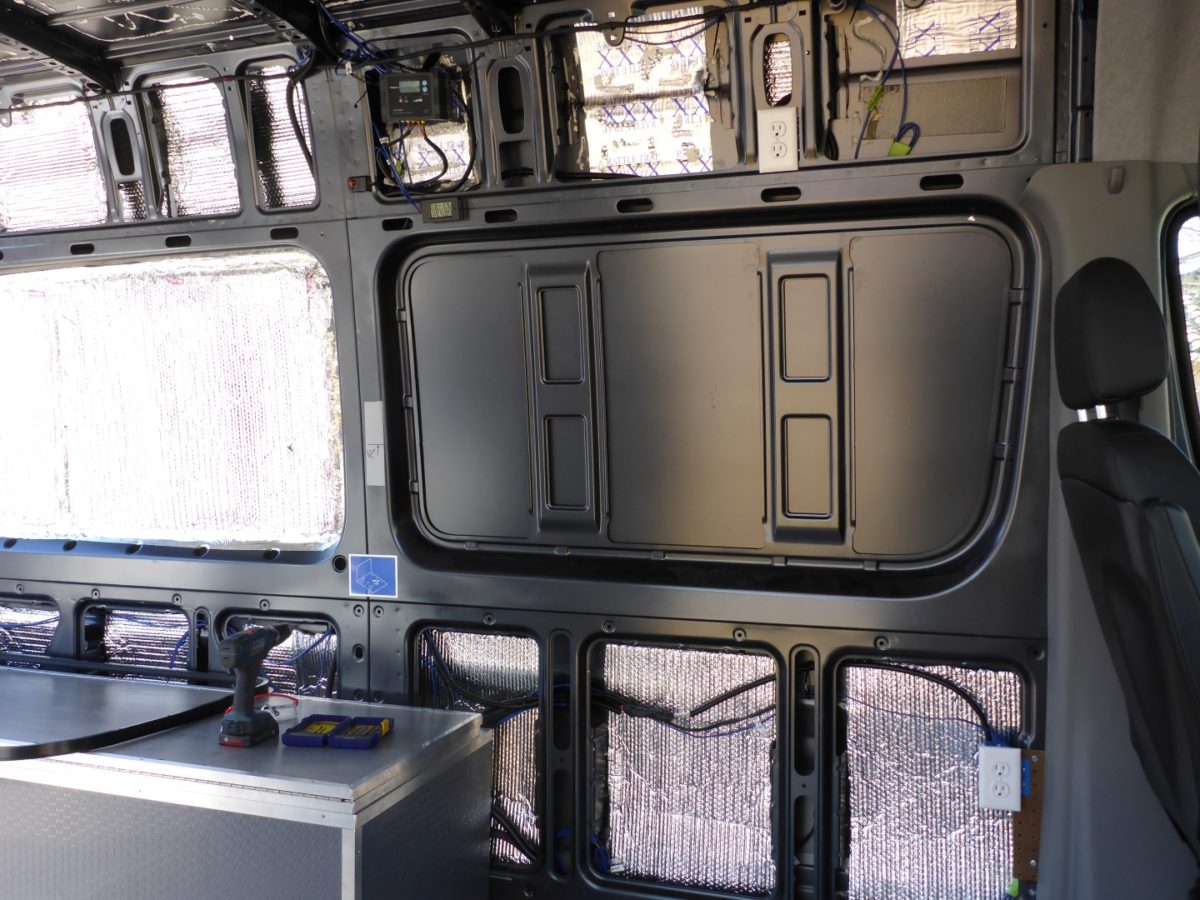 The first step was to drill several holes, from the inside, along the corners and a couple along the top and sides.

Once all those holes were drilled, I "connected the dots" on the outside with masking tape to draw out a cut line.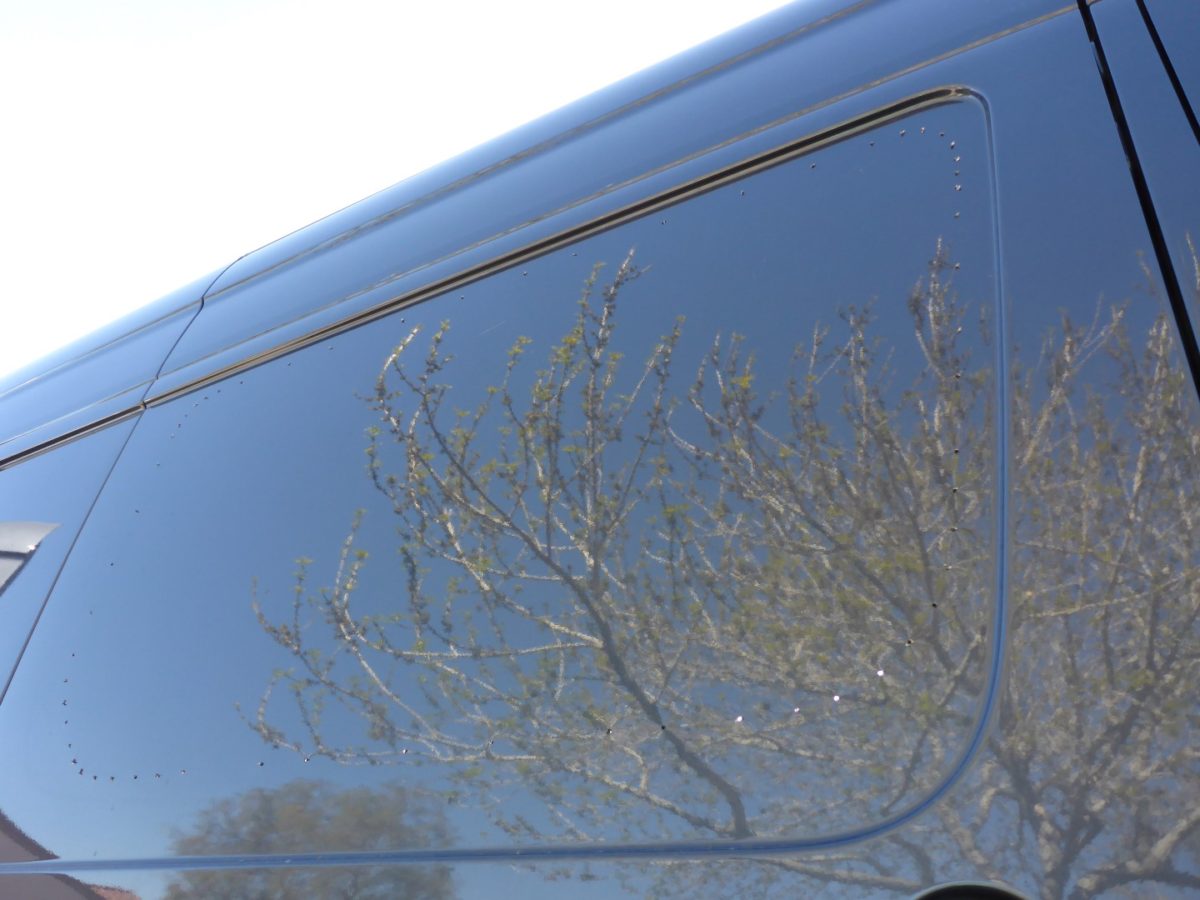 I went a bit wider in order to protect the outside of the van from scratches from the jigsaw foot.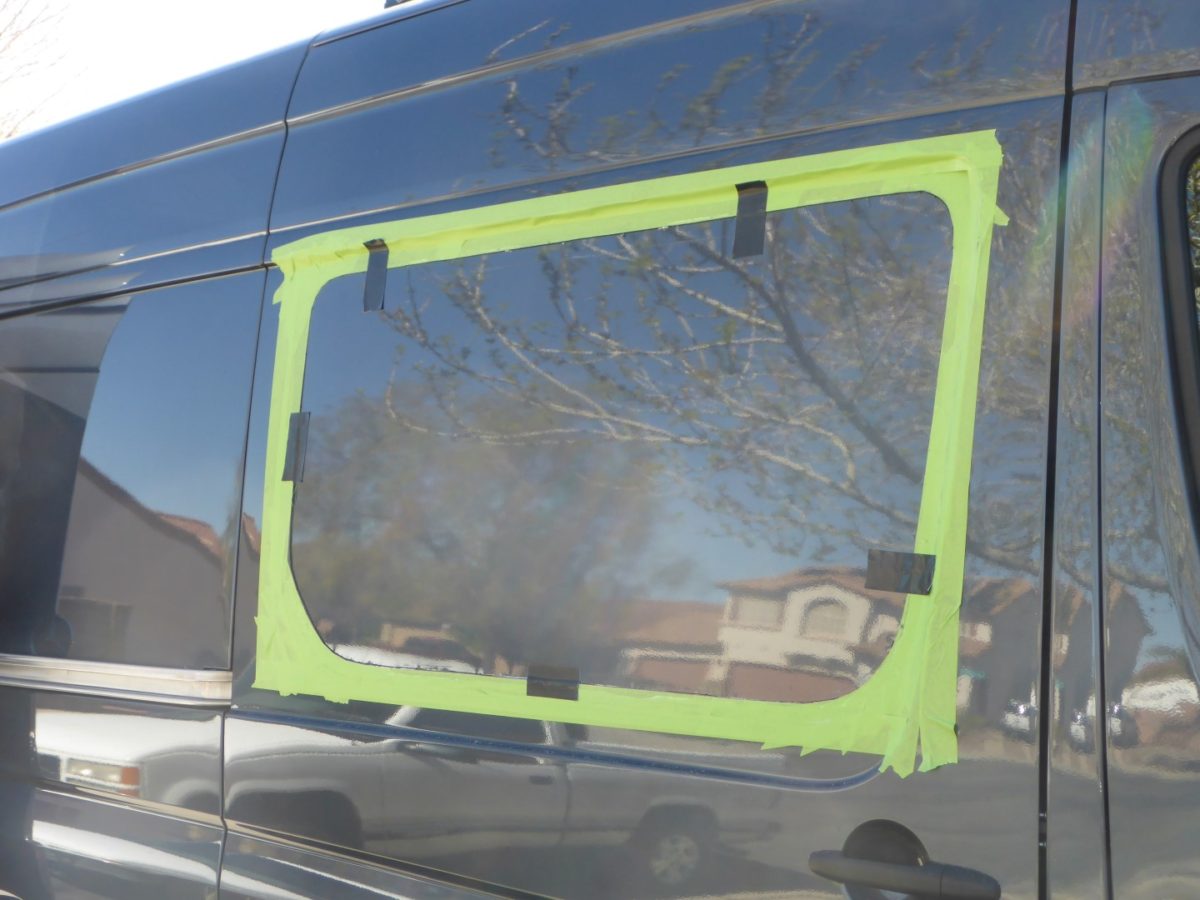 I used a jigsaw with a "thin metal", fine tooth blade for the cleanest cut.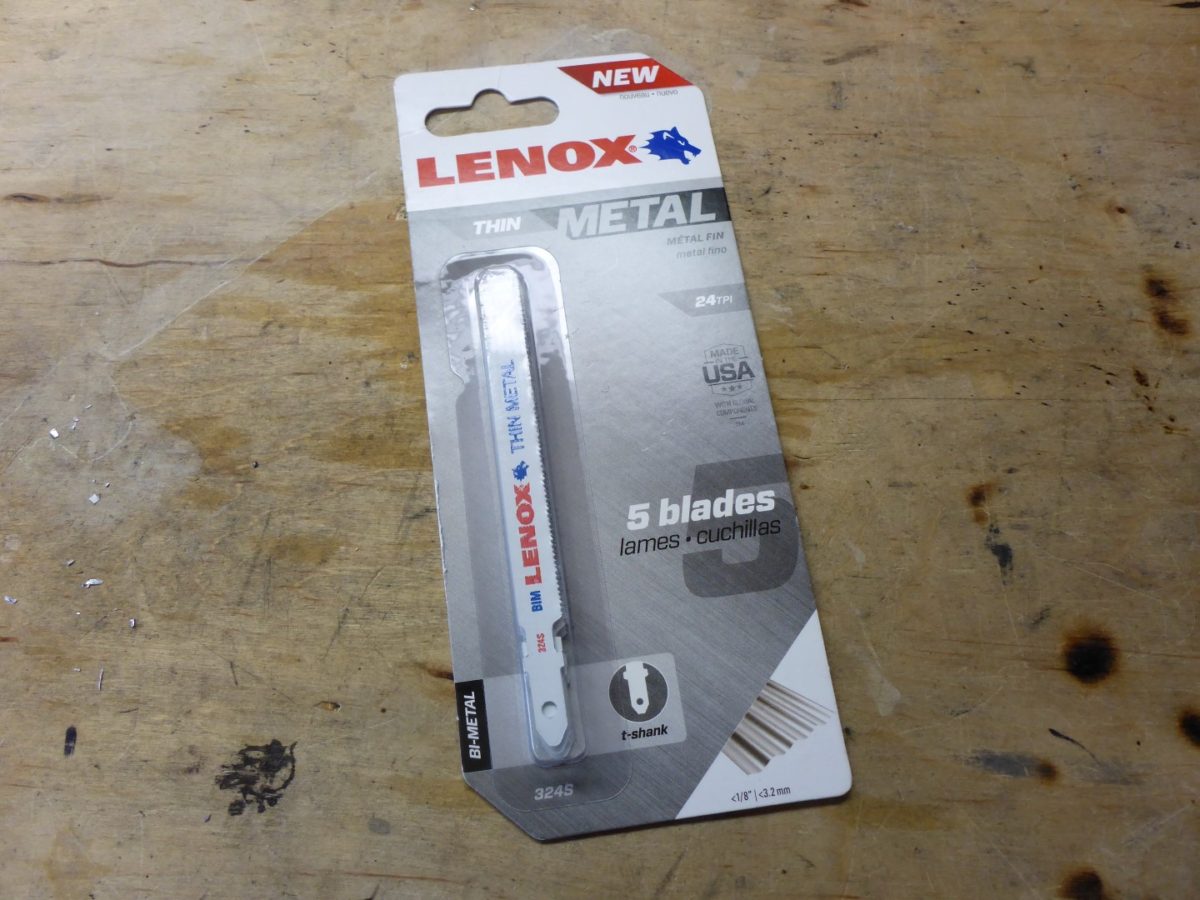 TIP
Do not use a battery powered jigsaw. You don't want the battery to run low causing the jigsaw to slow down.
This causes havoc on the outside of the van panel. I know this from experience.
When the blade slowed down just slightly, it made a huge difference in the performance of the cut. I stopped immediately and switched to a corded jigsaw.
I took my time cutting the hole and used Gorilla tape to prevent the panel from pulling or falling. The sheet metal cuts very easy except for where the vertical wall supports are.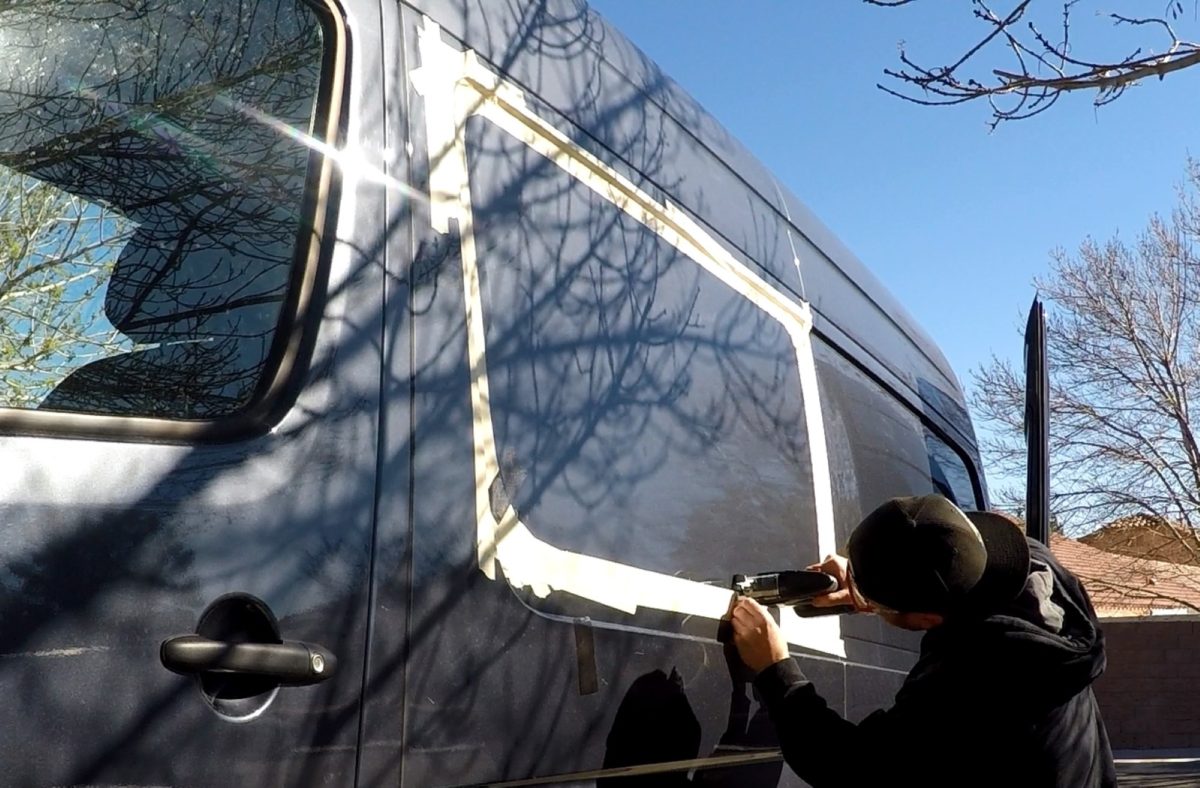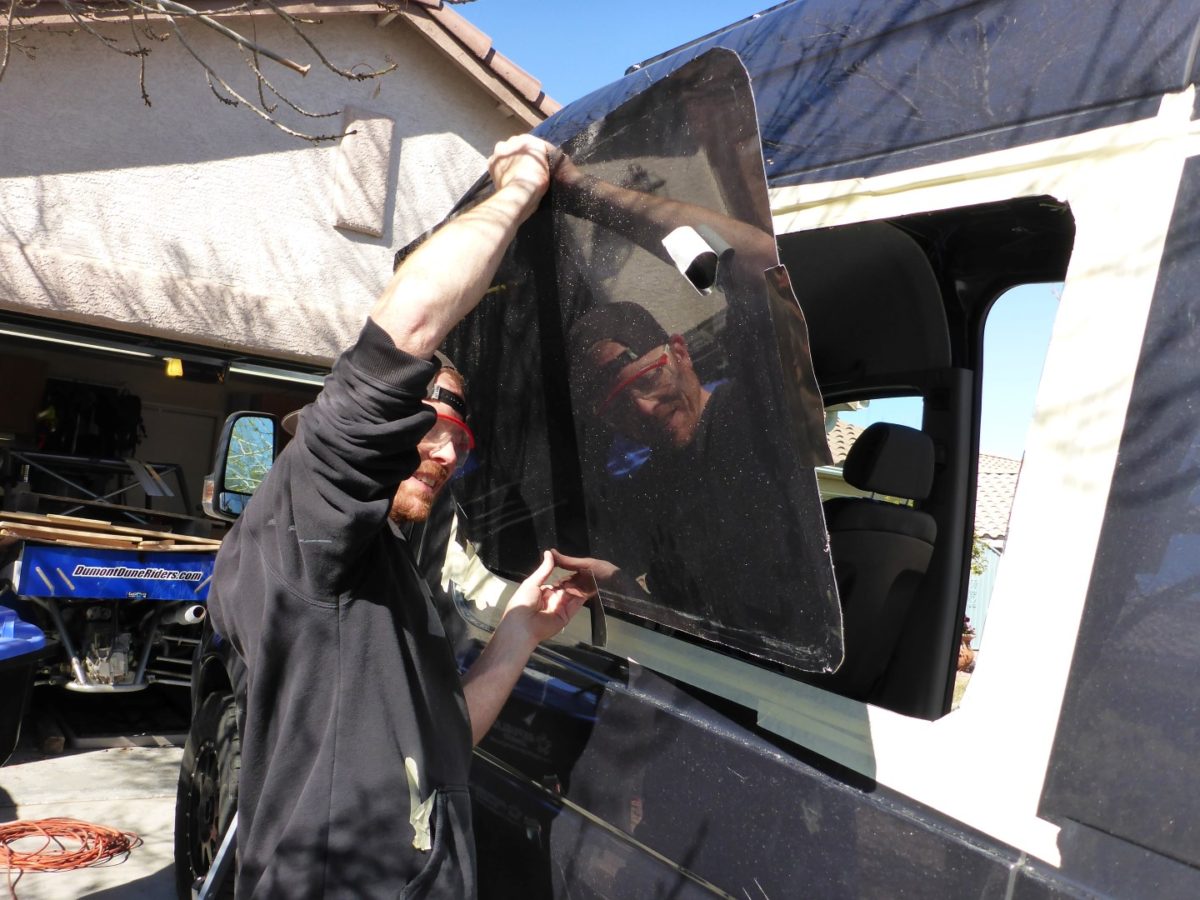 Walla! We have a window hole.
After the hole was cut and the window was test fitted, I primed the edges of the bare metal with Rustoleum oil based paint using a foam brush.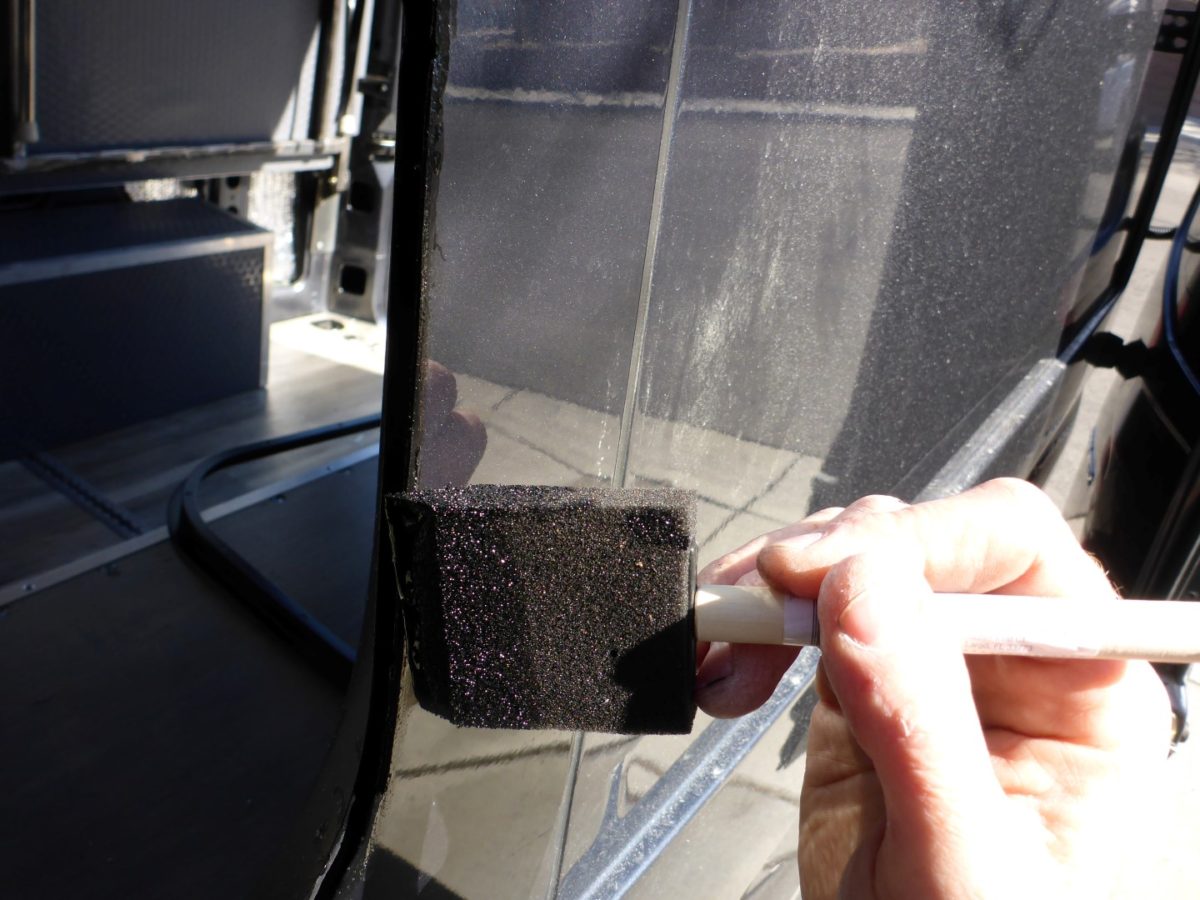 While that paint dried, I decided to just go for it and get the other hole cut.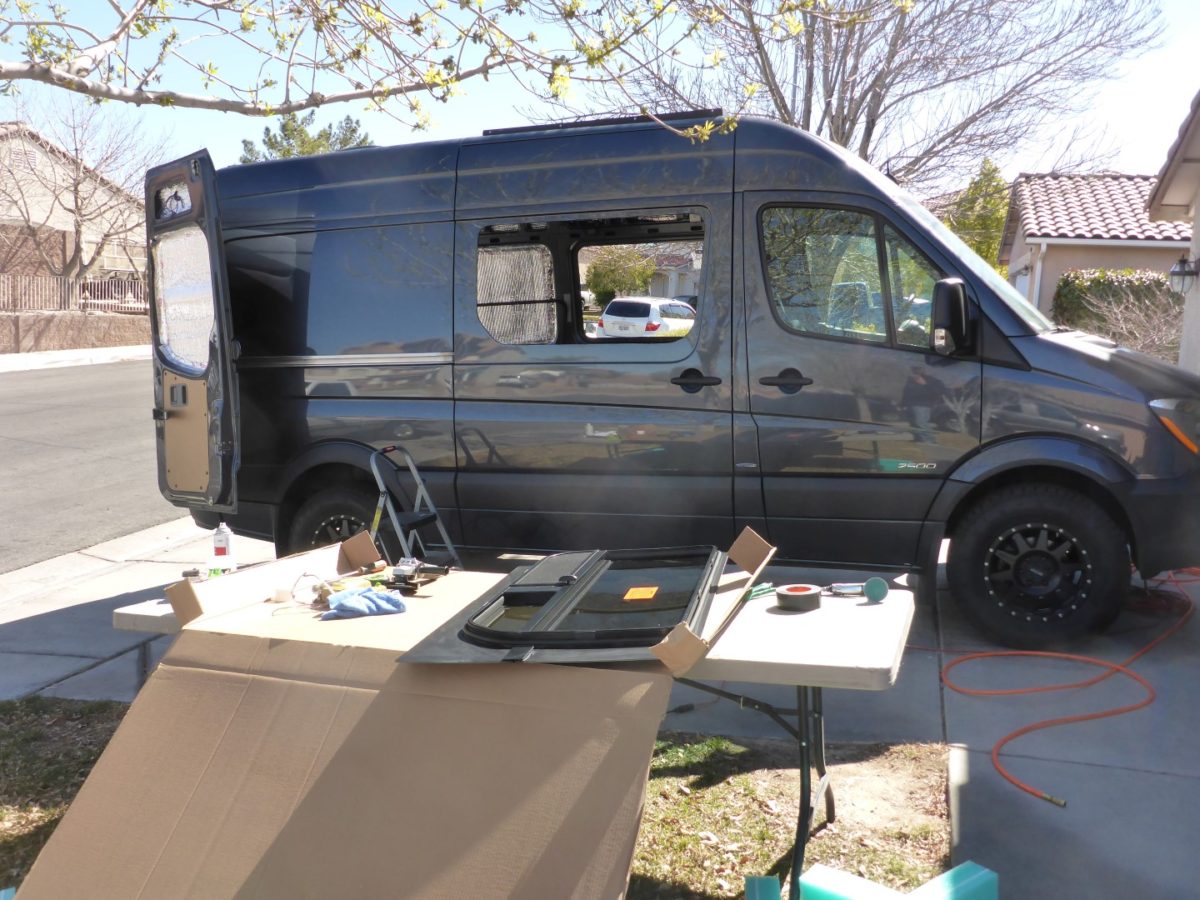 There's no turning back now!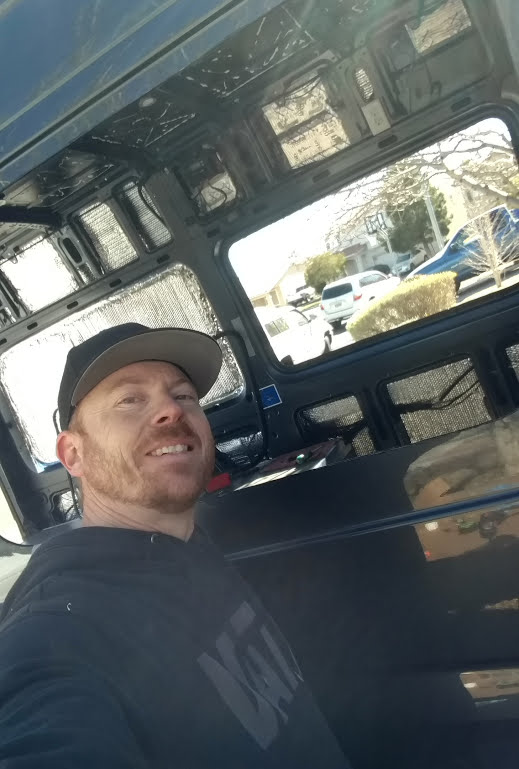 Window Installation
After I set the window in place, I had Anna hold them there while I screwed the inner trim into place. I decided it wouldn't hurt to put a couple large pieces of Gorilla tape at the top JUST in case Anna slipped or something happened where she couldn't hold it anymore. At first, the window didn't seem like it fit flush to the outside of the van, but after about 5-6 passes of tightening the screws, the window sucked in and made a nice tight seal to the van. The fit was perfect on the left side window, but for some reason, the right side had to be cut slightly larger in order to fit. CRL says to ONLY use a screwdriver by hand because the screws can strip out easily, but I ended up carefully using my cordless screwdriver on low speed/ torque setting.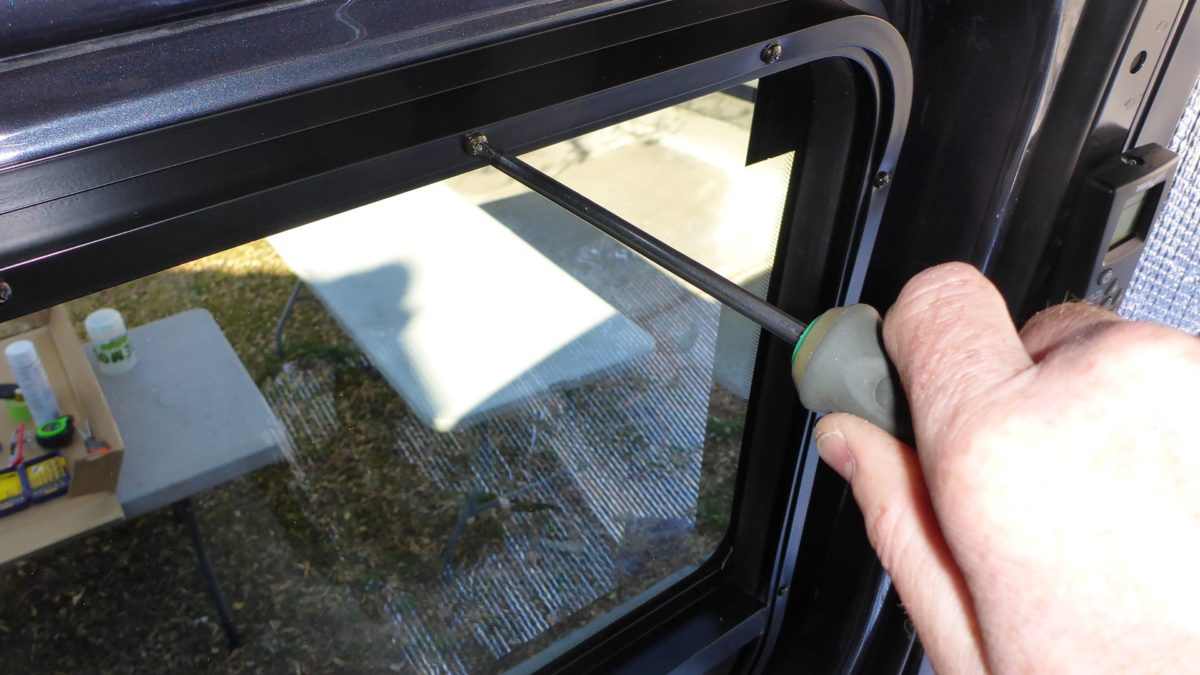 Left side is complete.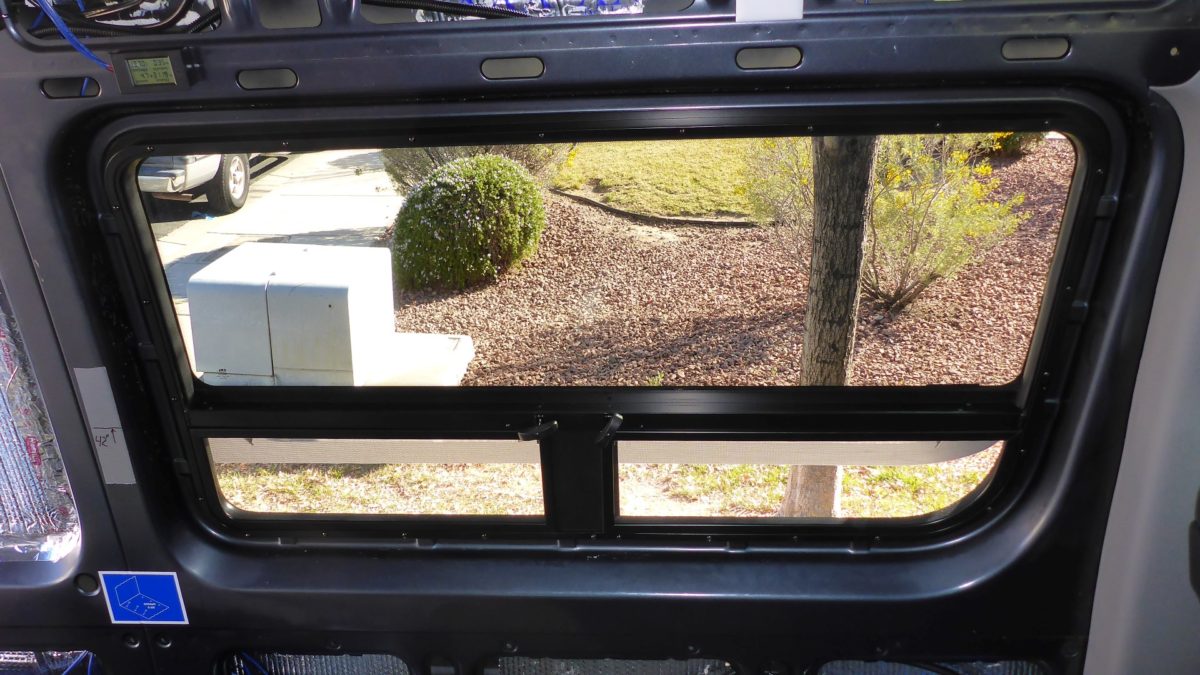 And the slider door/ right side is complete.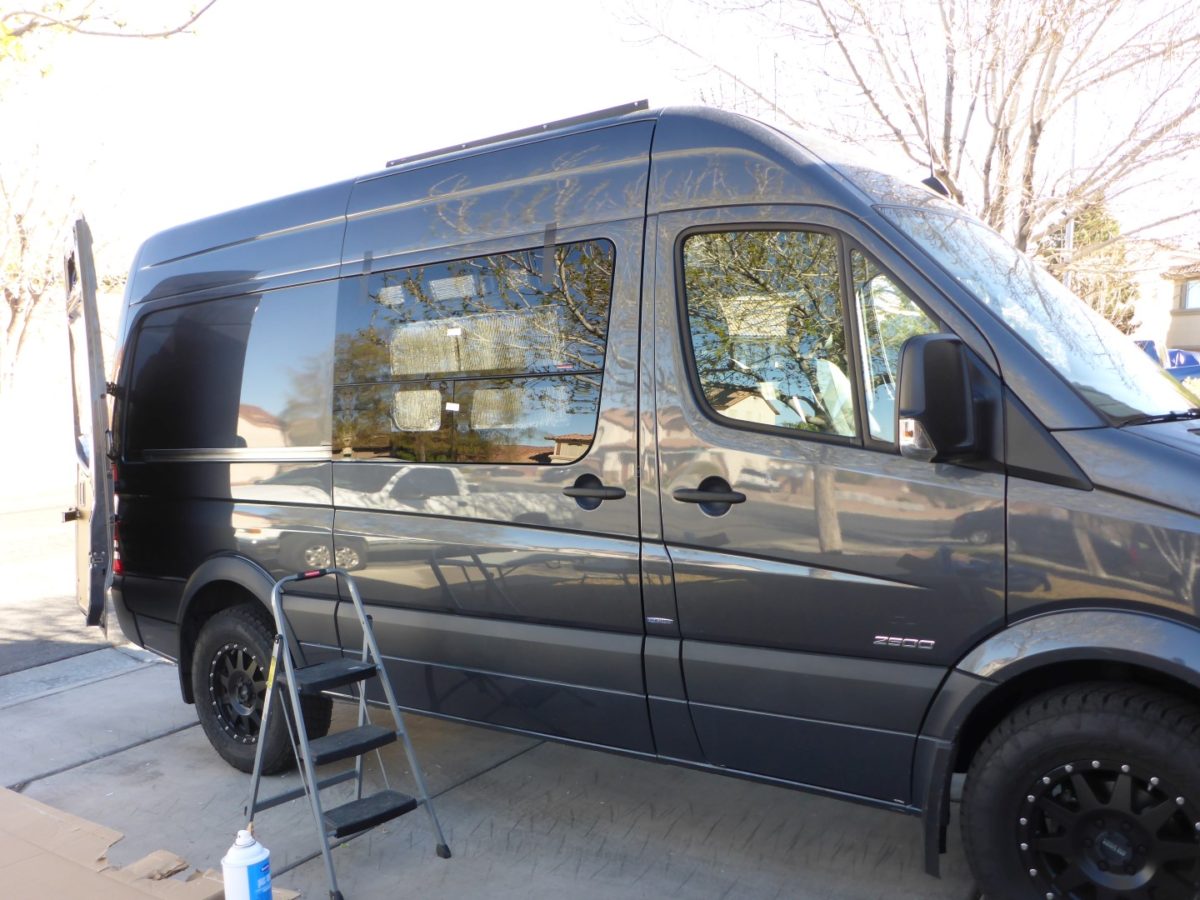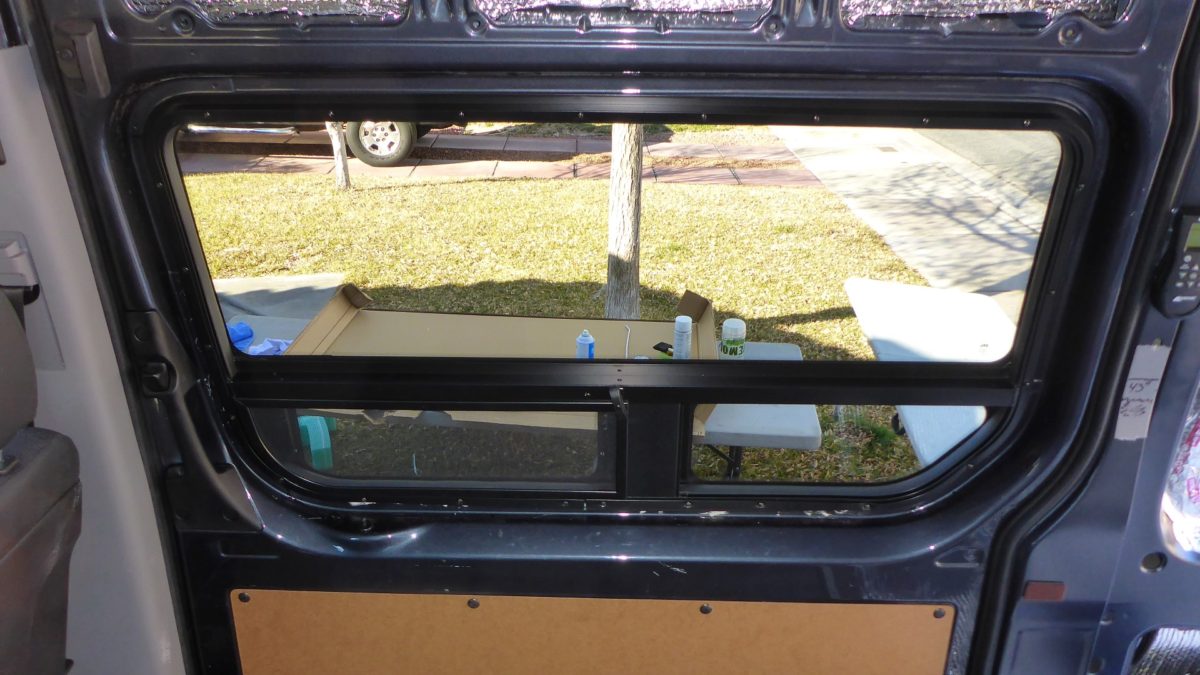 I love how clean and flush these windows are to the outside of the van, yet have windows that open up to get a nice cross breeze.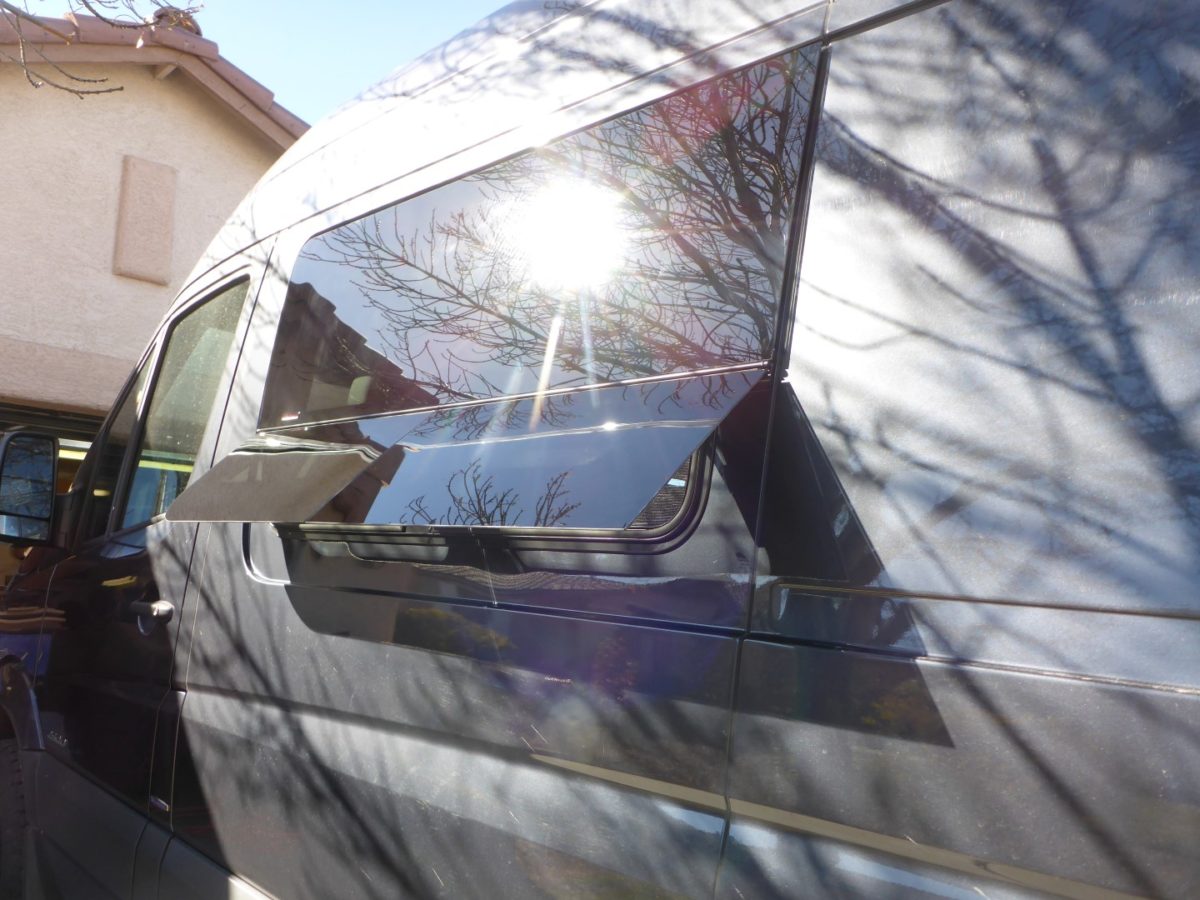 Leak test!
The next step was to see if they passed the hose test. Yep! They passed. No leaks.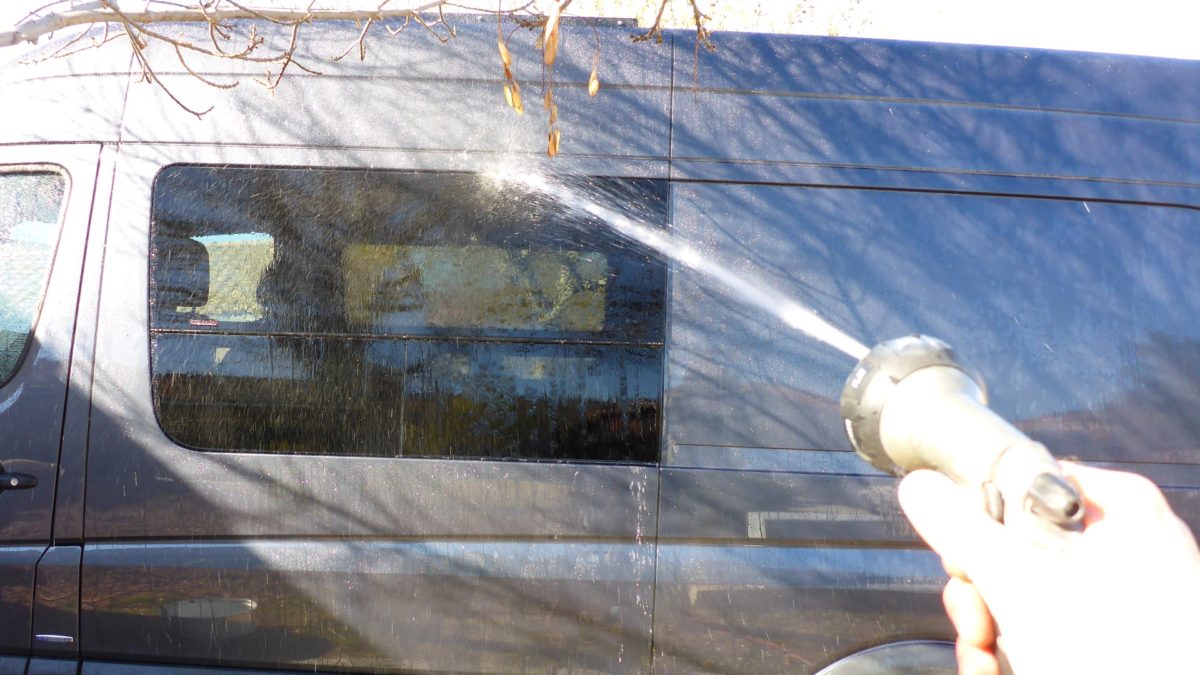 The Finished product
It's starting to look like an adventure van!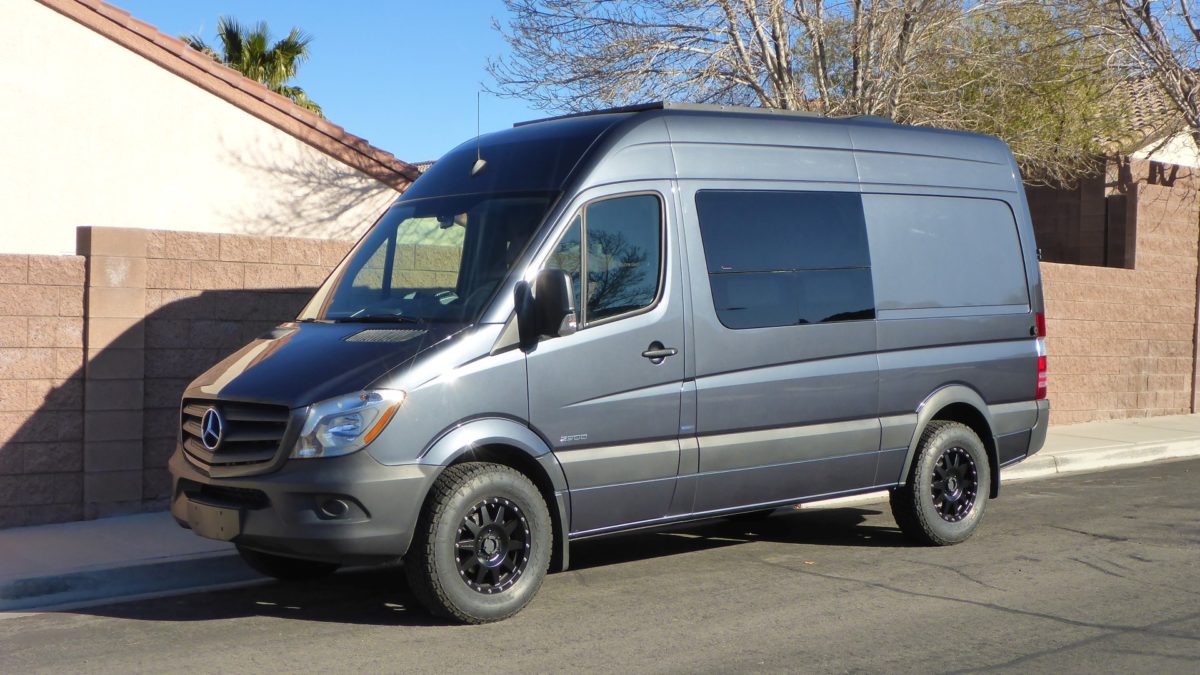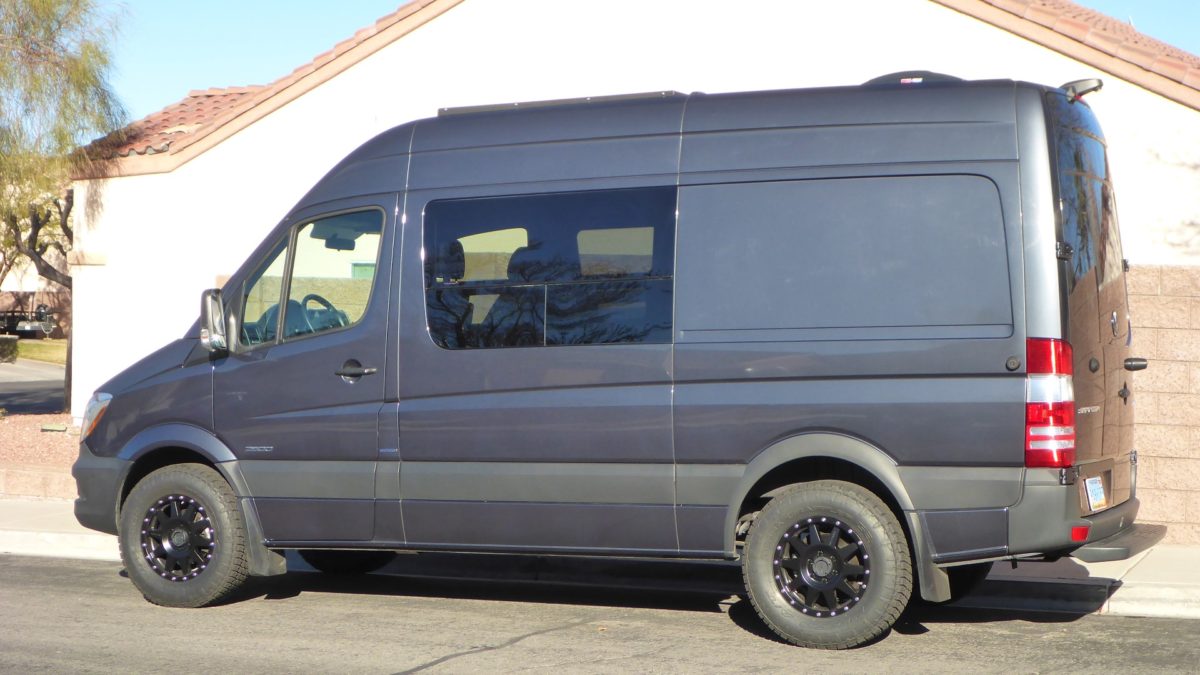 Comments
comments