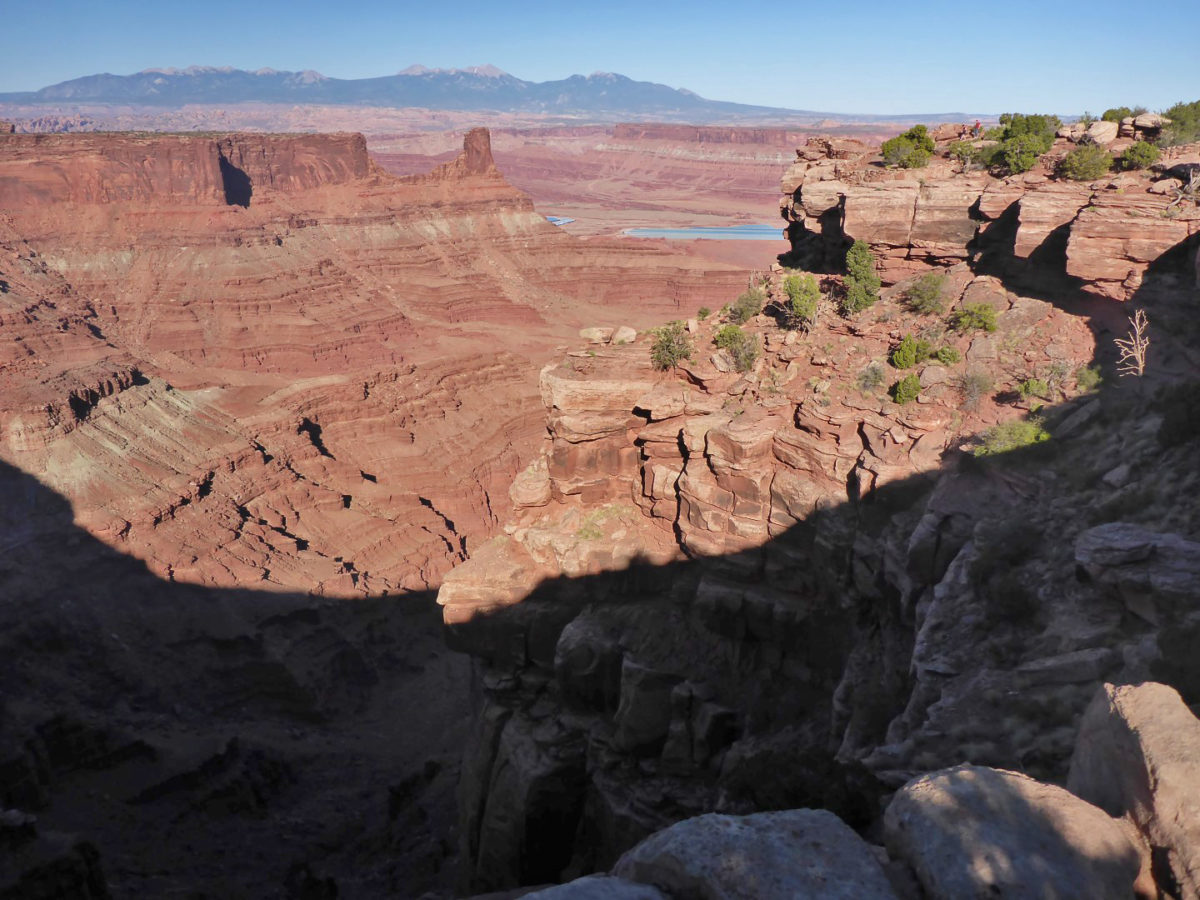 To break up the long drive to Denver while on our 10 Day Epic Road Trip, we stopped in Moab, UT to do some mountain biking and spend the night. We checked in to our motel, The Virginian, and set off to find some easy trails to ride. It was in the 90's so we weren't looking for anything too difficult. Luckily the MTB Project app was very useful for finding the trail we were after. We decided to ride one of their featured rides, Deadhorse Point Tour, which was at a slightly higher elevation in Canyonlands National Park. We parked at the Deadhorse Point visitor center parking lot and rode part of the Intrepid Trail System. It features a really fun and flowy singletrack that offers some killer views of the canyon. This green trail runs along the edge of the steep canyon walls, at a safe distance of course, through rocks and bushes. The terrain is awesome and fairly easy even for beginners. It isn't required, it counter-clockwise is the recommended direction.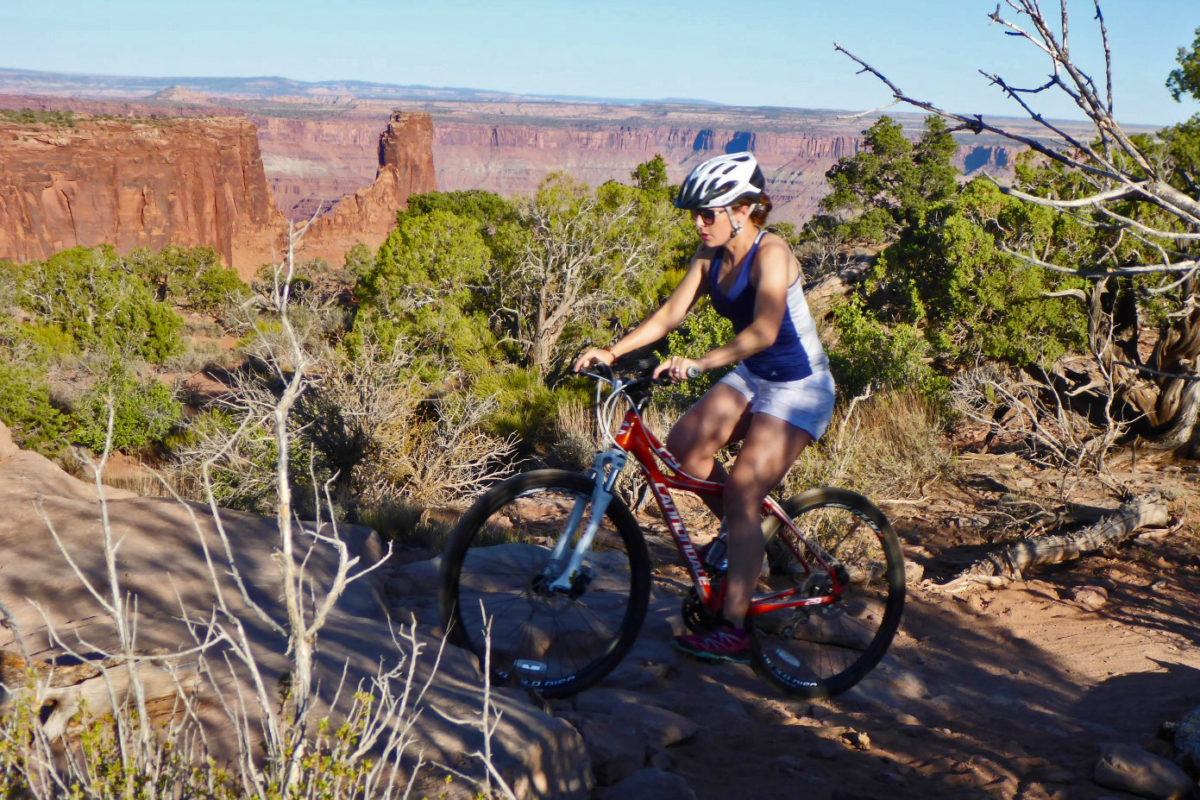 Along the trail, there are several scenic overlooks. They prefer you walk to them so the park service supplies bike racks for you to park your bike and then walk down to the edge.
The trails are mostly hard pack, well designated, and feature some of Utahs finest views and terrain.
There are trail signs at most major intersections where the trails branch off to longer sections. They even have signs that tell you which way is more fun.
After winding our way through god knows how many options of trails (sorry, my Strava failed miserably for some reason), the sun went down and we made our way back to the truck. I estimate we rode about 10 miles total.
After a good ride, we were ready for some grub. We stopped in at Pasta Jay's for some suds and some pizza. It was one of the only places still open after 10PM. They actually had Anna's favorite beer on tap too, Evolution Amber!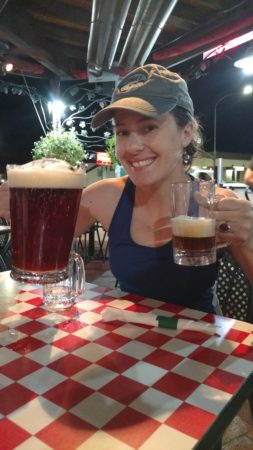 Comments
comments