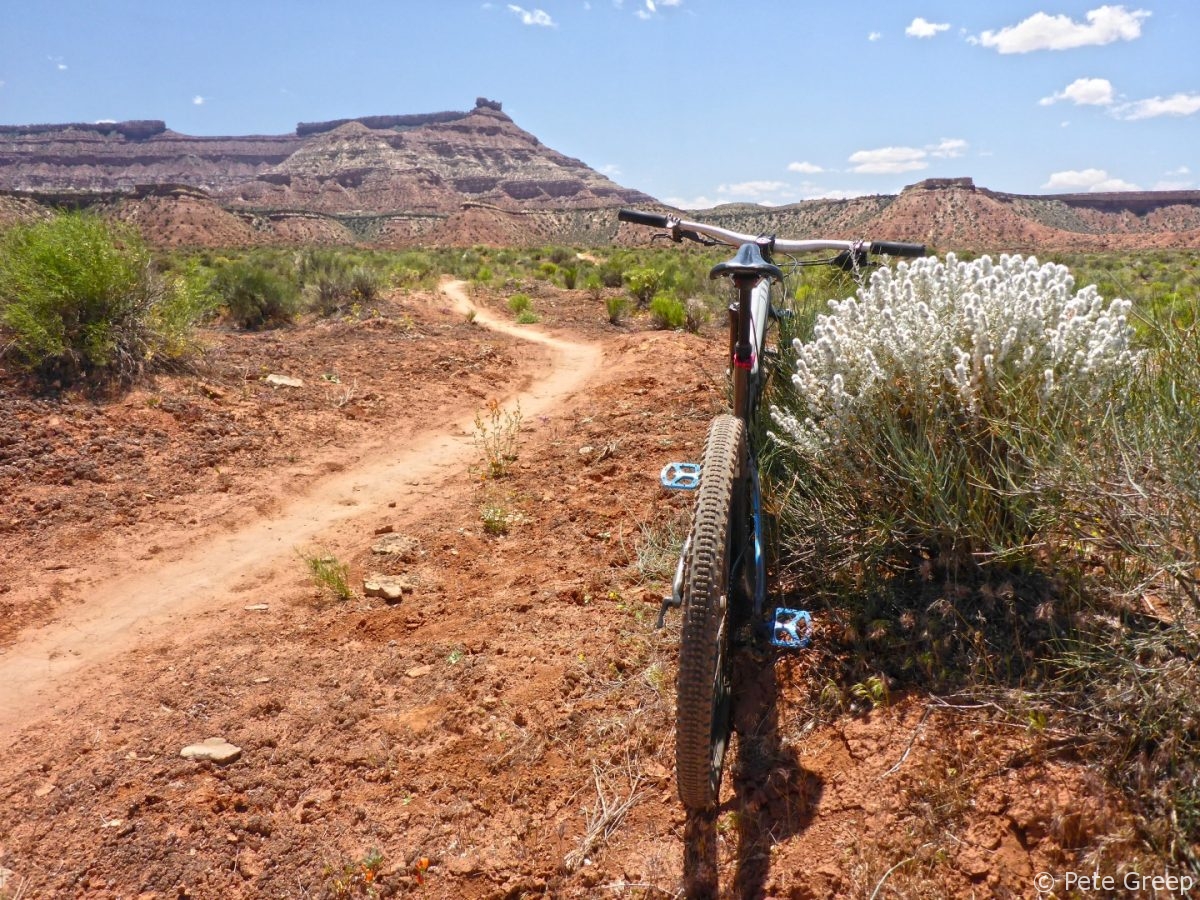 Utah is home to many incredible mountain bike trails. The Hurricane/ Virgin area has miles of awesome singletrack for any level rider. I managed to squeeze in this ride on the way back from a recent camping trip to Kolob. The segment of this ride that caught my eye was the Hurricane Rim Trail, which runs along the edge of the Virgin River. The Hurricane Rim Trail & Jem Trail, both part of the Hurricane Rim Loop which is labeled as an "IMBA Epic Ride", connects up with several other trails in the area. You can easily add many more miles to this ride if you wanted to.
| | |
| --- | --- |
| Difficulty: | Easy/Moderate |
| Elevation Gain: | 641 ft |
| Distance: | 10.6 mi |
| Trail Type: | Singletrack |
The ride started out with a nice, narrow singletrack that followed the rim. It was a great view, but if you are scared of heights it might not be good for you. The consequences of a fall would probably be deadly.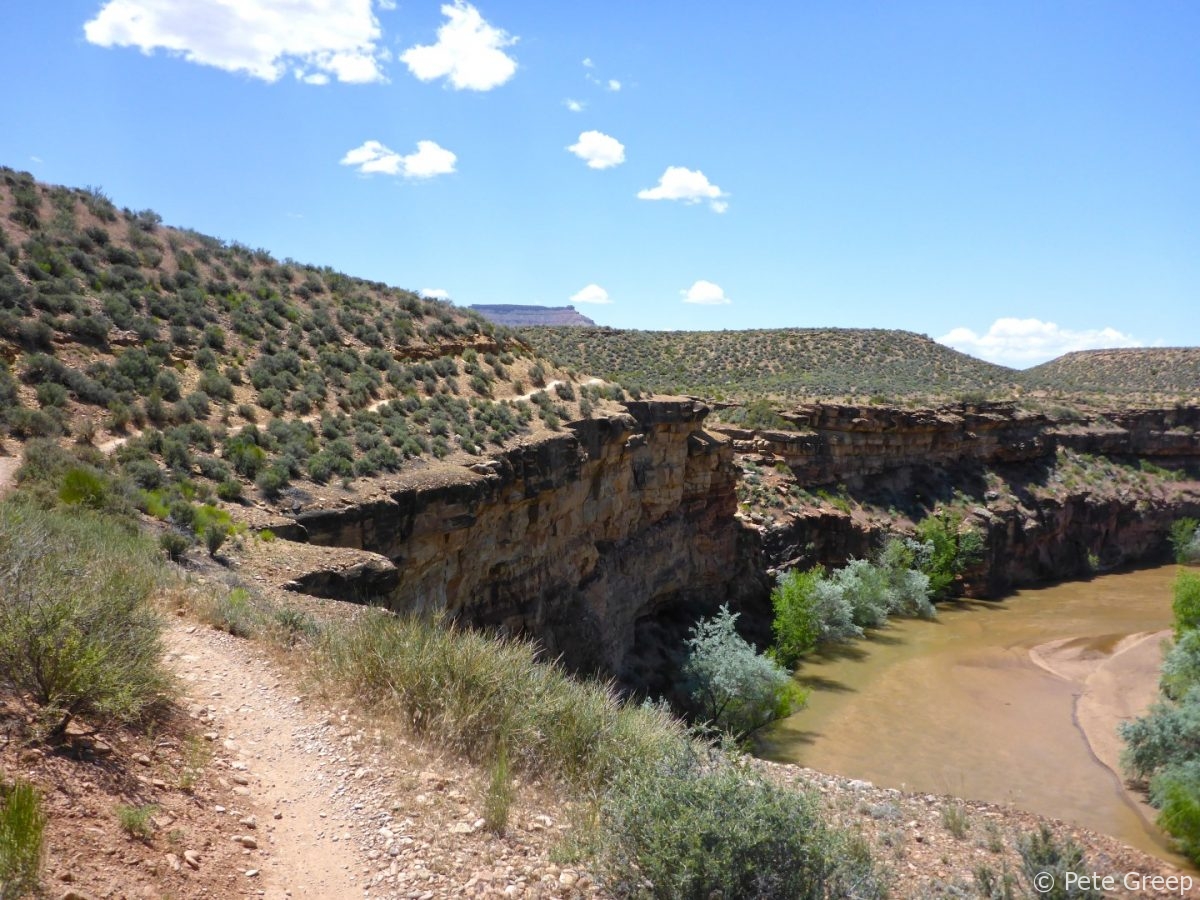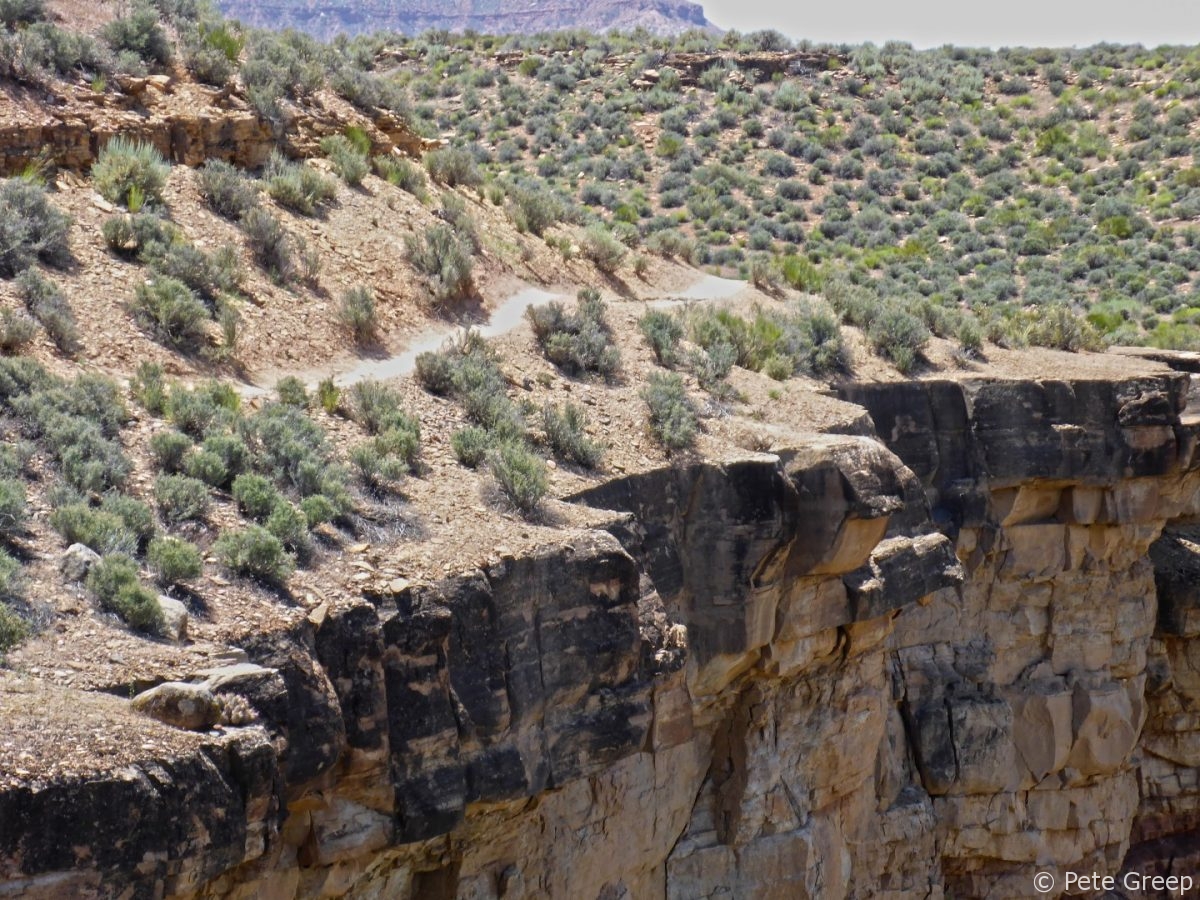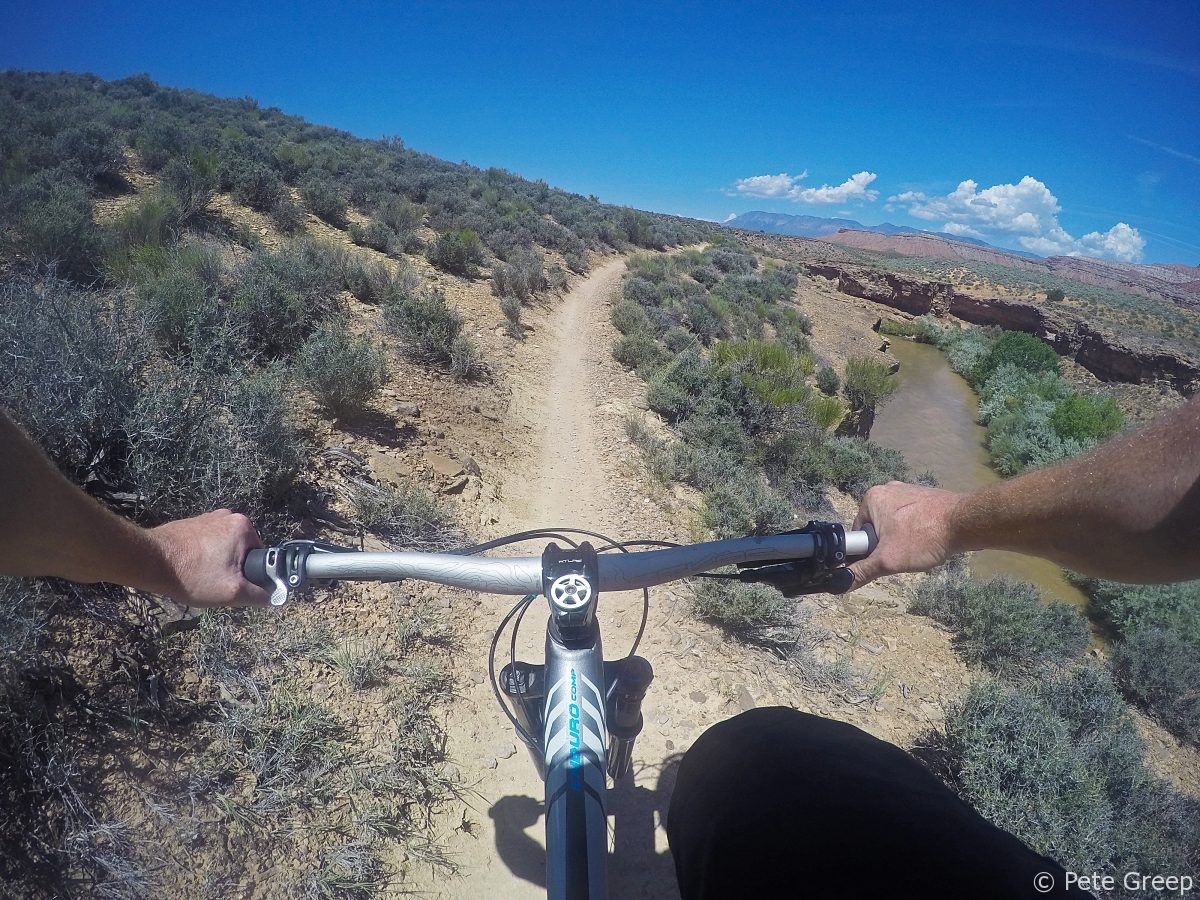 From there it was a nice and gradual climb up more singletrack that weaved through some brush.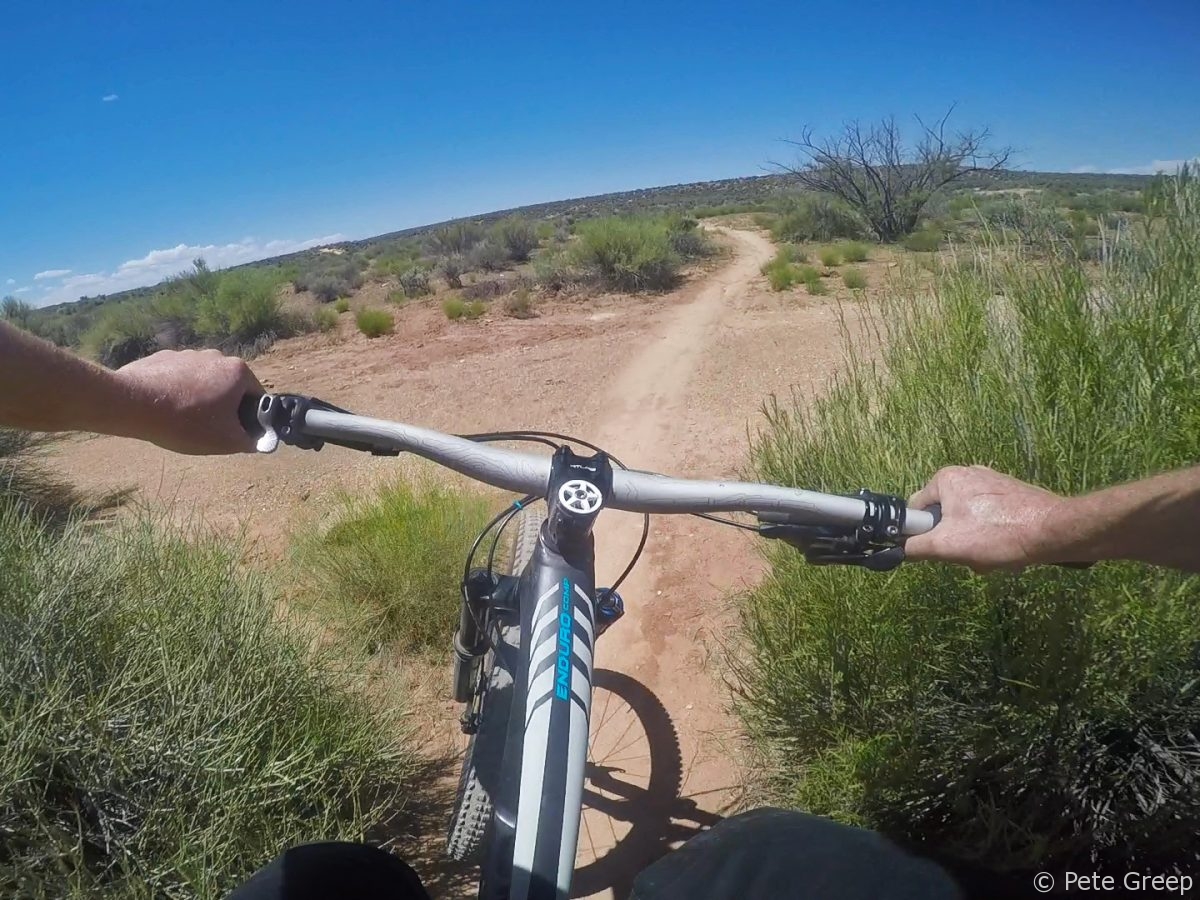 I've always gotta stop to smell the flowers…or take a nature photo.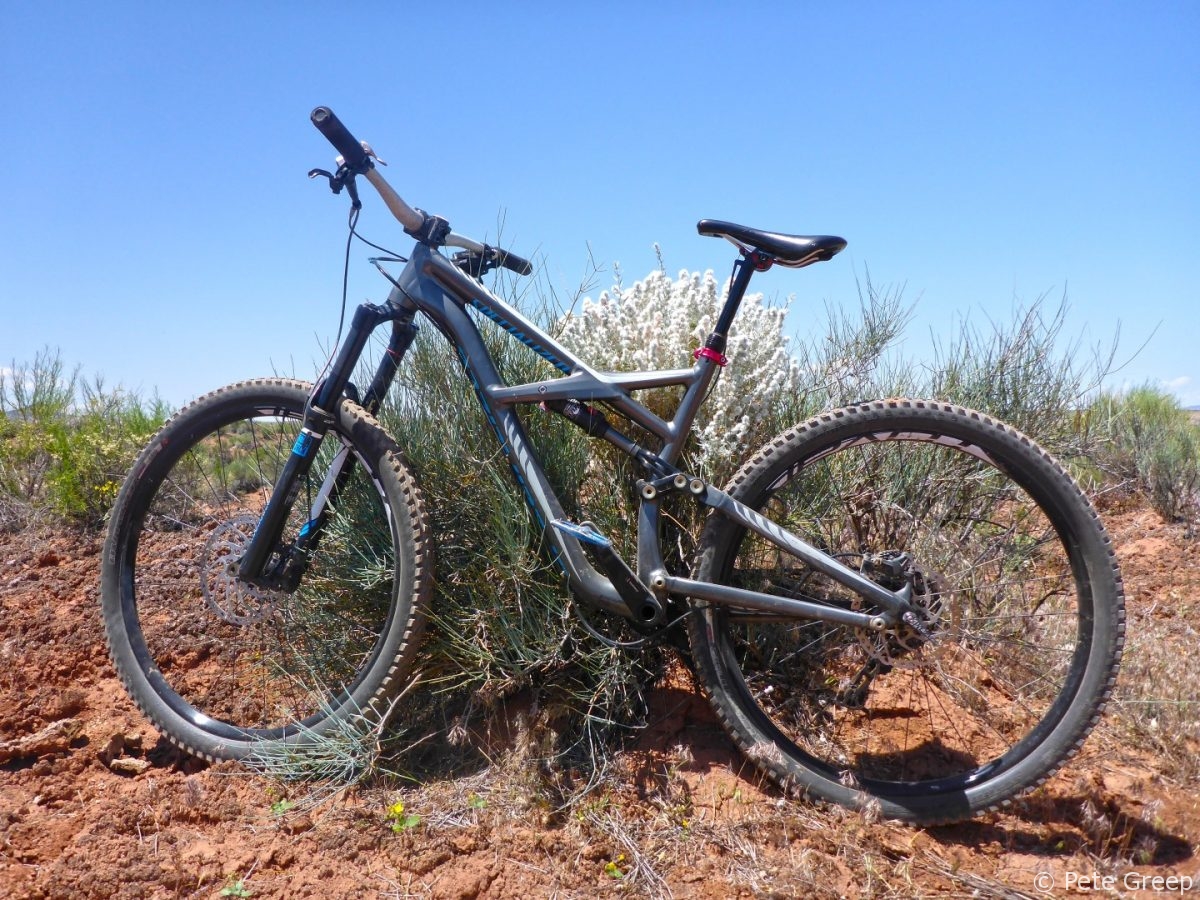 TRAIL TIP: Downhill riders yield to uphill riders. Pull over and politely let them pedal by.
I came across a few other riders along the way. Being fairly new to mountain biking, I forgot some of the rules of trail etiquette. I was pulling over for riders coming down the trail. That's how I would want it. If I was ripping down a trail and having fun I wouldn't want to stop. However, the general rule is downhill riders always yield to to uphill riders. I was ok with doing it the other way. I wasn't out to set any personal records on my Strava and could use a breather. I just wanted to check out a new trail and get a little exercise.
After asking a few other riders for some advise on a loop, they weren't of much help since it was their first time there. I ended up going off the path a bit in order to shortcut it over to a trail that connected with the top of where I wanted to come back down. Here's where the MTB Project app came in handy. I cut over to Dead Ringer in order to connect with the Jem Trail.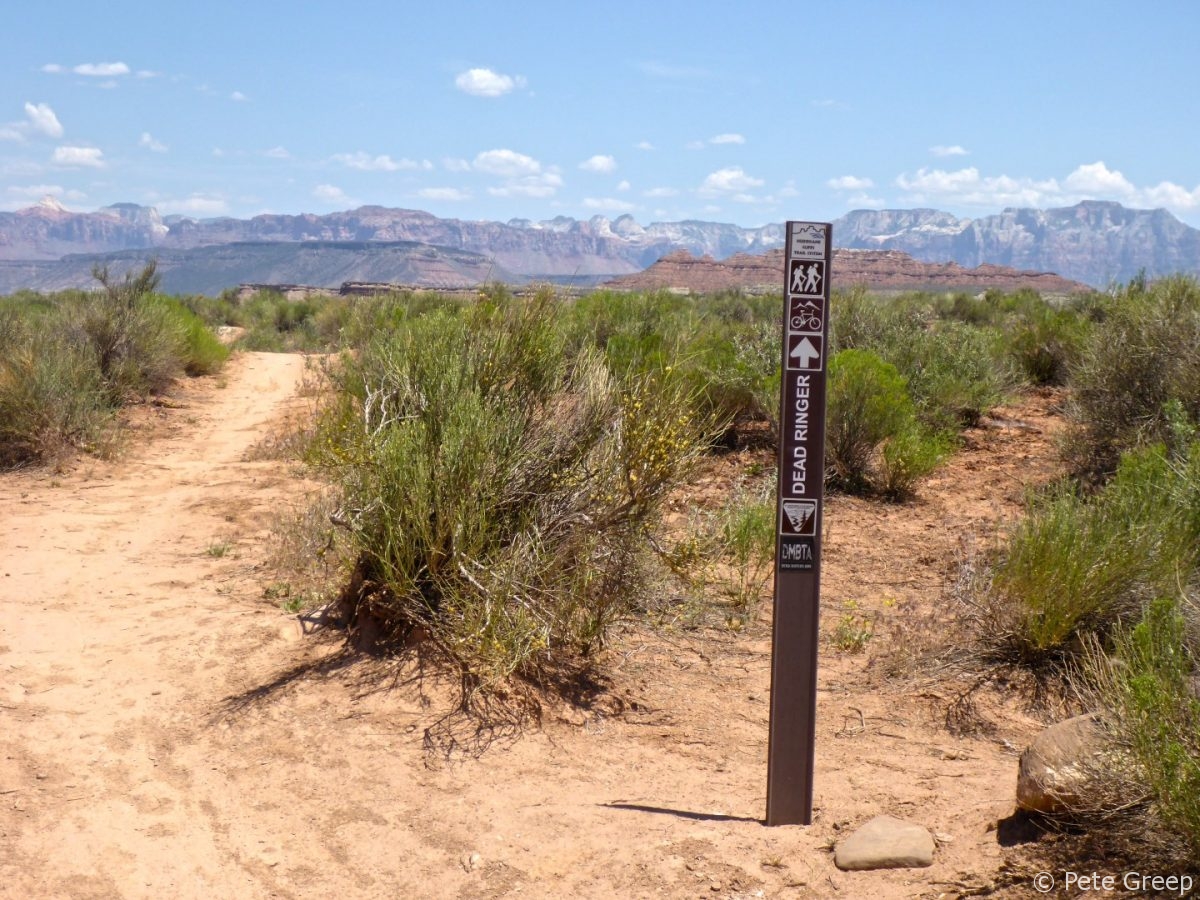 Once up at the top of my climb, I crossed the road and continued on the Jem Trail. It consists of a fun and flowy downhill all the way back with the exception of a couple short climbs.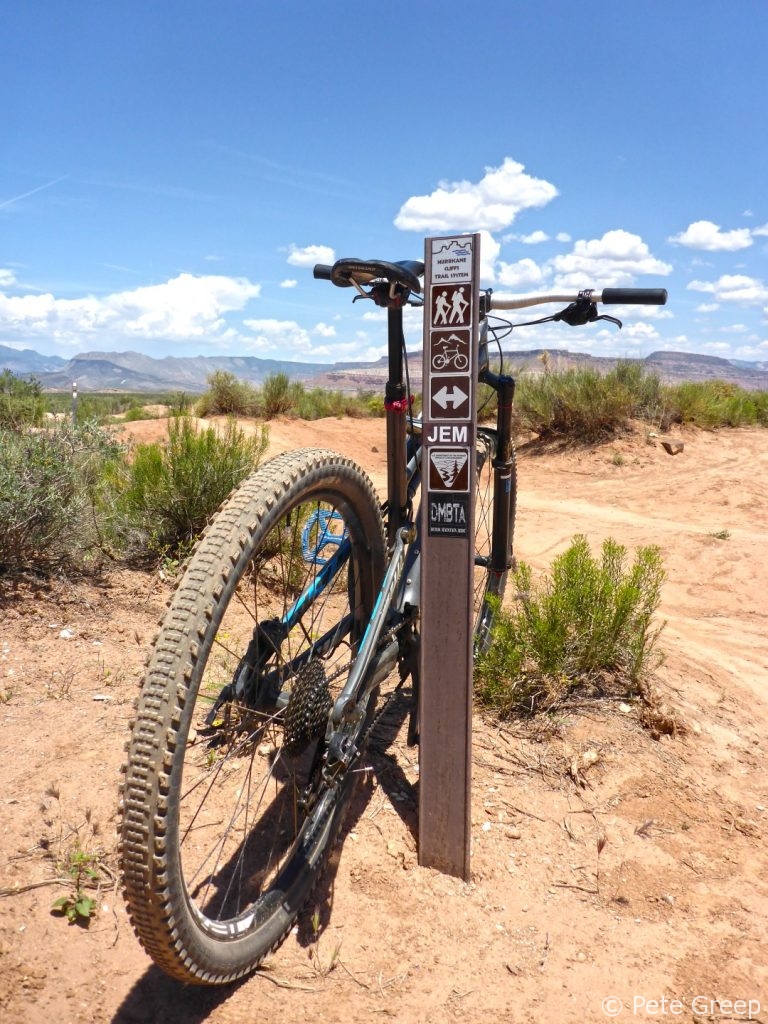 Back at the Rim I was careful to not fall off the edge and die. Pretty cool.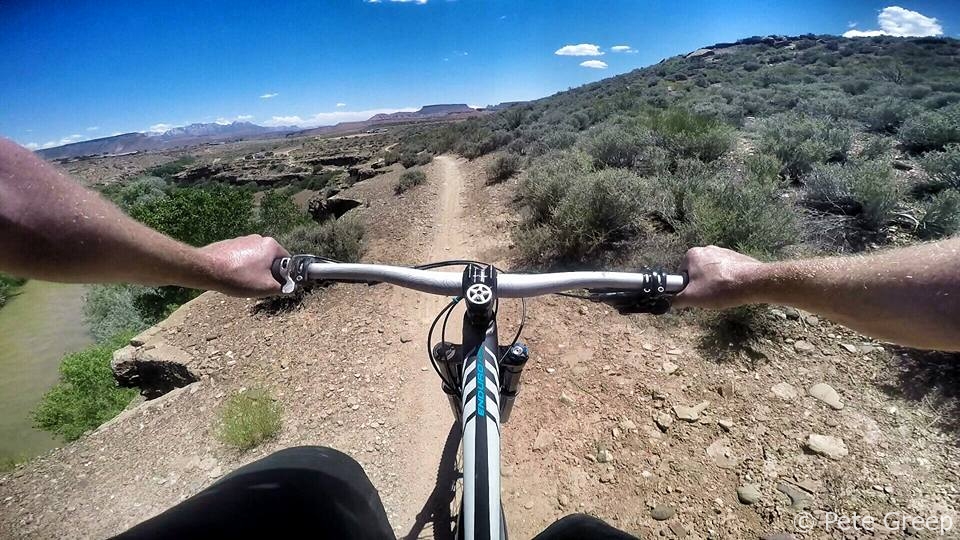 Even though this trail is in Utah it is only about 1000 feet higher than Vegas, so it was warm in May. It was in the 90's The best part about this trail system is Virgin Falls Park on the way out! Officially established in 1997, it's a great spot to cool off after a ride. The swimming hole is part of the Virgin River. It's shallow but bring your water shoes and be careful. The rocks are slick and the current can knock you down if you don't watch where you walk.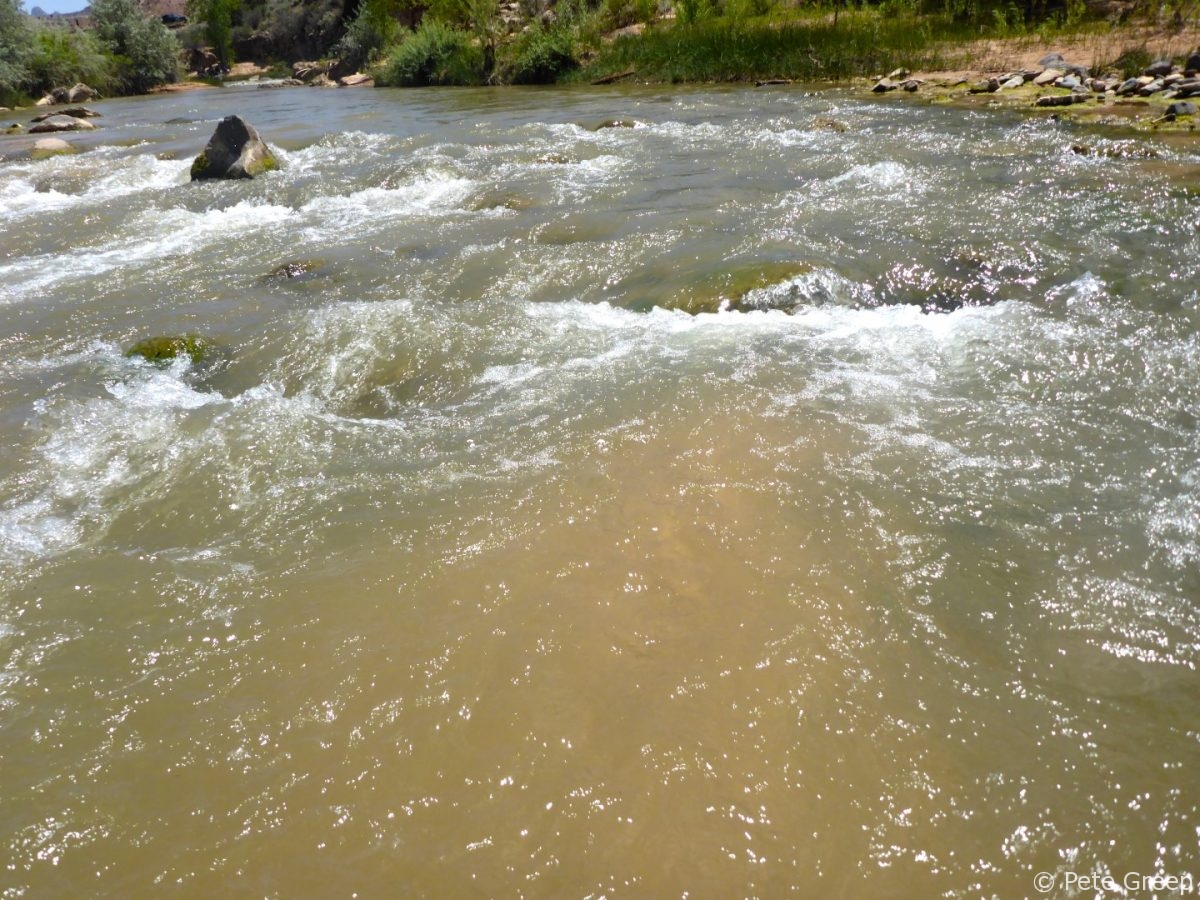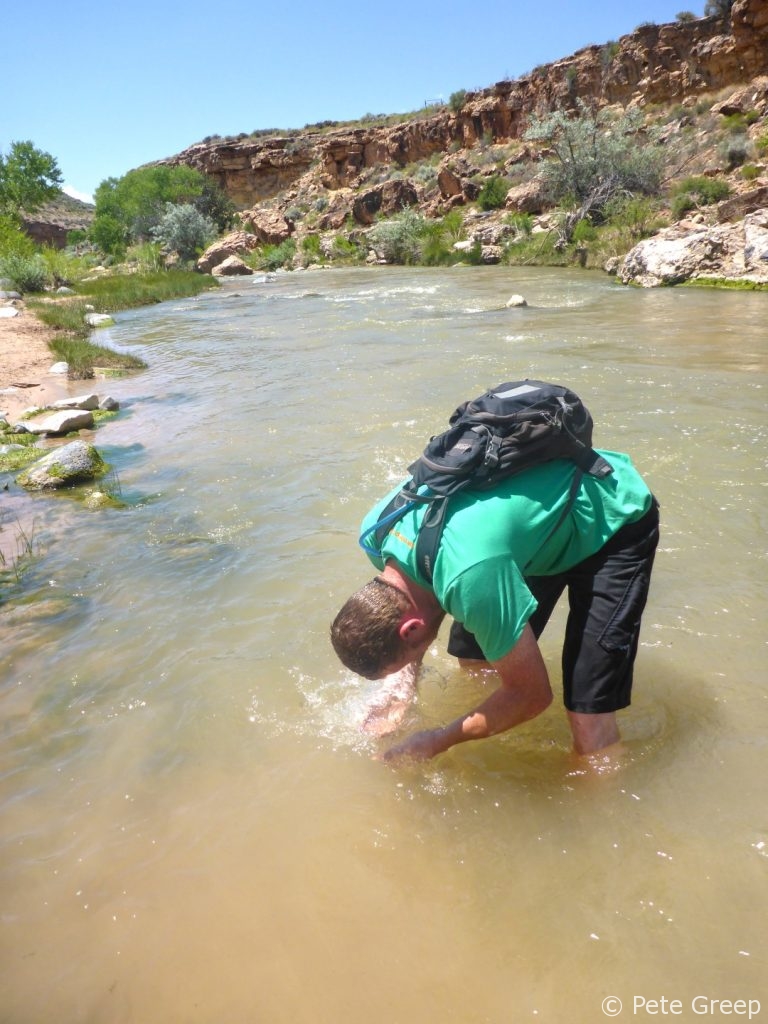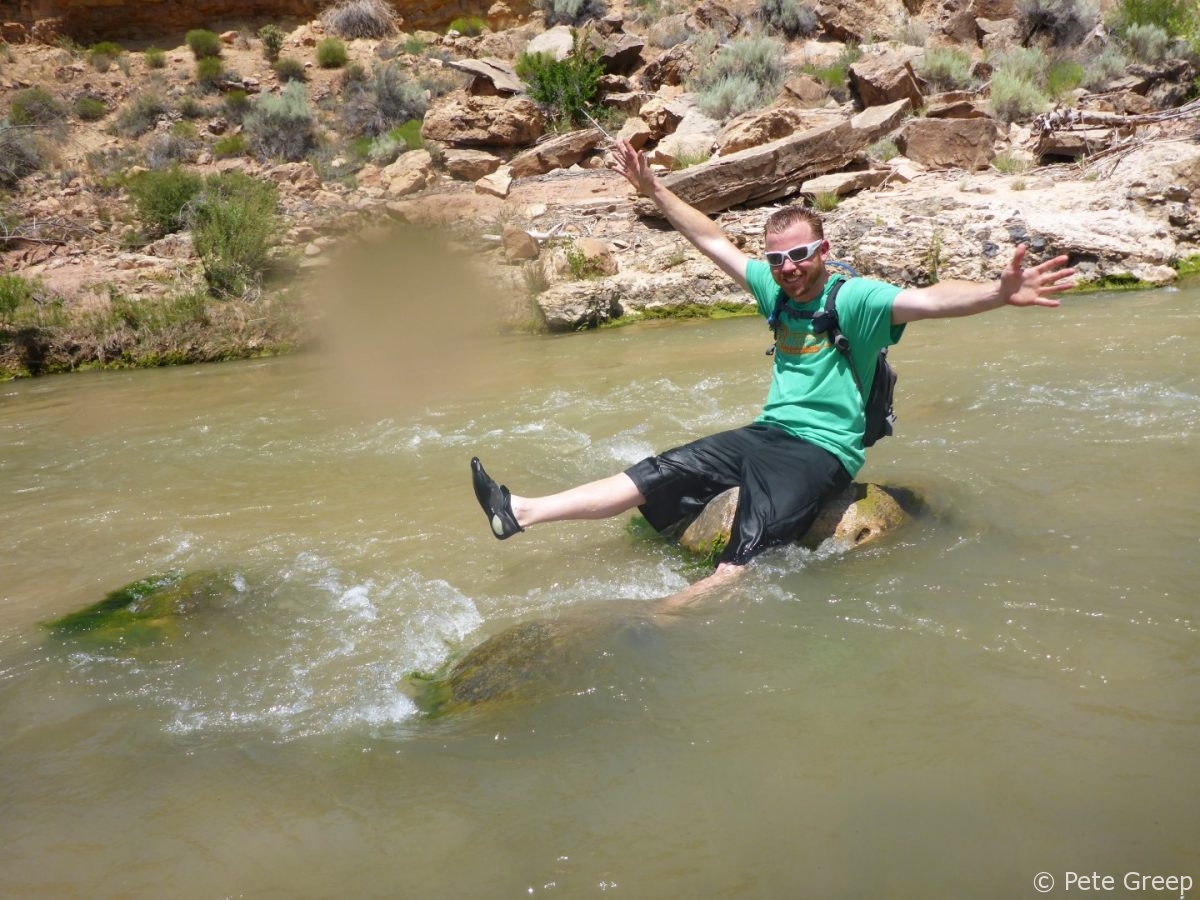 Exploring more of this trail system.
This network of trails is huge. I only scratched the surface and plan to go back for more. As I mentioned earlier, I found it using the MTB Project App. It's a great tool for navigating trails that you aren't familiar with. Download the app (it's free) and then install trail areas that you plan to ride. You don't even need cel service to use it. The maps will be available offline on your phone and your phone's GPS will tell you where you are on the trails.
Happy pedaling!
http://www.mtbproject.com/trail/4091943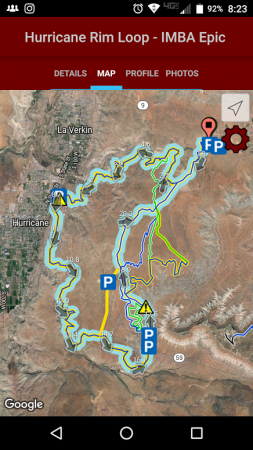 Comments
comments