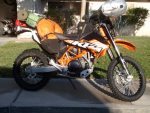 This was my first time to the Grand Canyon and it was incredible! I've been living in Vegas since 1988 and I finally made it a point to check it out back in May of 2014. The views were awesome and I couldn't have asked for much better company to share the experience with. I planned this trip with my riding buddies, Mike & Brian, two experienced adventurers and guys who have motocamped several times. Speaking of motocamping, that was another first for me. Although at first I felt like I might have overpacked, it was just right. Next time I will change a few things though. My Giant Loop Coyote bag made it a little uncomfortable on this trip taking up some valuable seat space on my KTM 690. I tried moving it back some, but then it was a big pain to fuel up my tank. It was perfect for my last Pine Valley trip, but 497 miles was a bit too much with it cramping me a bit this time. Since this trip, I ordered up some Happy Trails SU side racks & bags and they worked out MUCH better. Enough of all of that. On with the ride!
Our ride started in Henderson, NV and we rode to Toroweap Overlook, Grand Canyon. Where is Toroweap? As the crow flies, it's about 70 miles southeast from Mesquite. Since we're not crows and cannot fly, we ride motorcycles instead. The ride is about 130 miles via dirt. Toroweap, also called Tuweap, is the only viewpoint in the Grand Canyon National Park where you can actually see the Colorado River directly below. It's about 3,000 feet straight down!

"Toroweap, a Paiute term meaning "dry or barren valley", strictly refers to the valley and the overlook."
Leaving Henderson, NV, we rode north on North Shore Rd. Seems fitting right?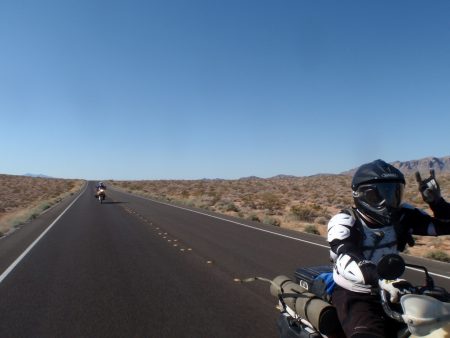 We stopped for some really healthy breakfast food. We had to only because it was a tradition from our Pine Valley Ride.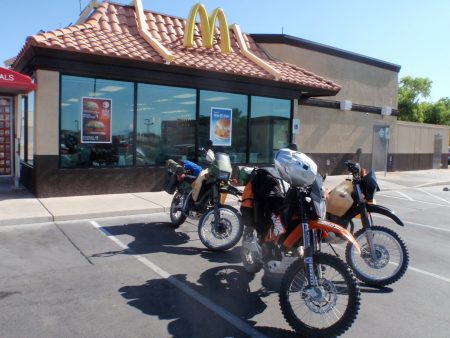 Time for a breakfast selfie. Selfies were all-day jokes for us. Mike and I were amused for the camera, but Brian wanted to fool everyone instead.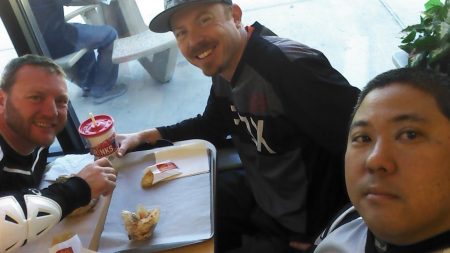 After Overton, we headed up the Mormon Mesa.

Crossing the desert, we neared the Virgin River.
Then we took a powerline road to Bunkerville, NV.

Then we found a patch of sand. Being a SAND guy, I got excited.
Mike was confident heading into it.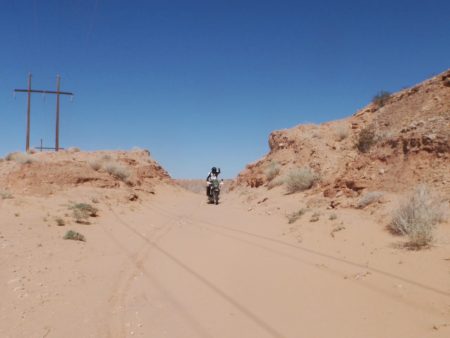 He was so confident that he pulled a "sick" one-footer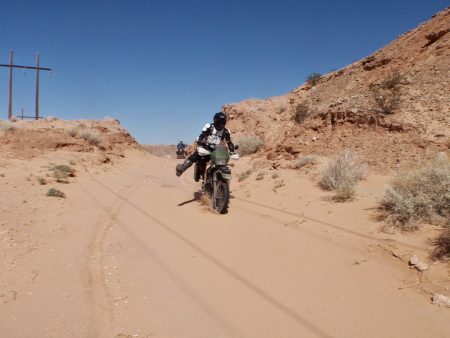 Then Brian did the same. Not sure it was on purpose, but it looked just as "sick".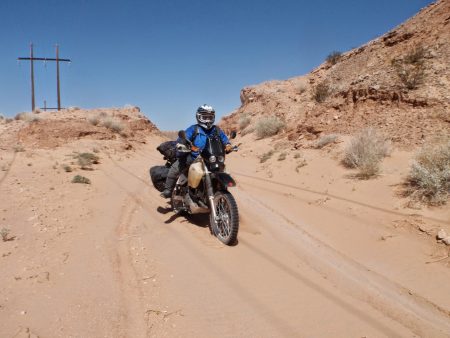 Heading into Bunkerville. There were lots of stars and stripes lining the hwy.
We fueled up in Mesquite, NV.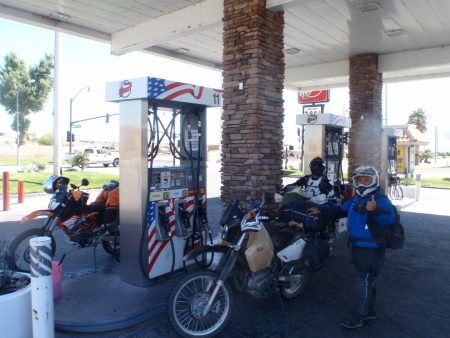 Then we hit dirt and headed towards Toroweap!
Taking a quick break, a fence post made for a nice helmet rack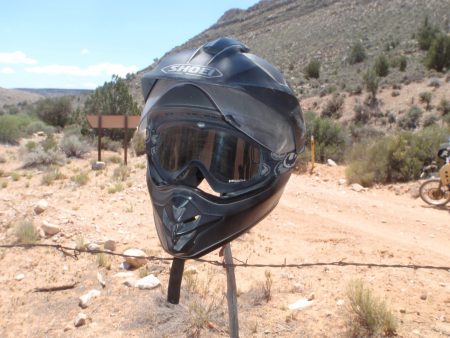 Break time in the shade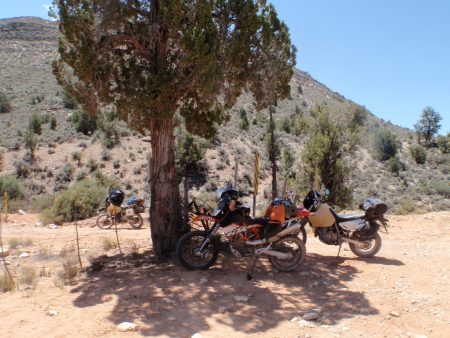 selfie!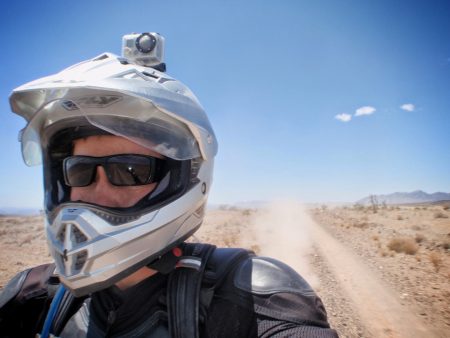 Getting into a little higher elevation, Mike & Brian stopped for a photo.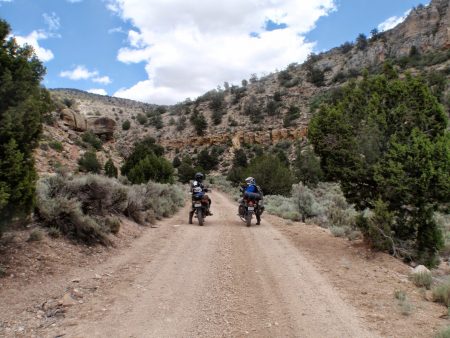 Brian made his way up the rocky section of The Nutter Twists. Rocky, but very scenic.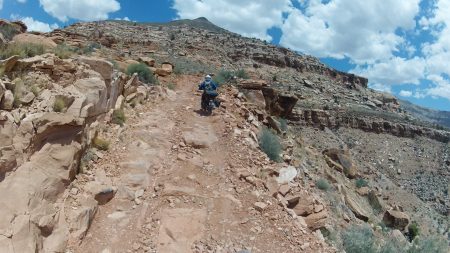 It's a long ways down. No right turn!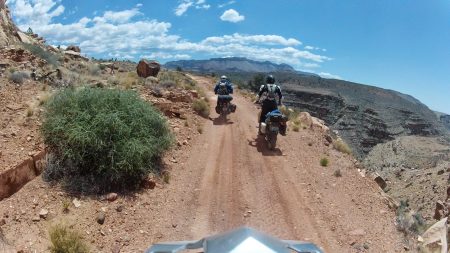 Brian opened one of many gates we passed through.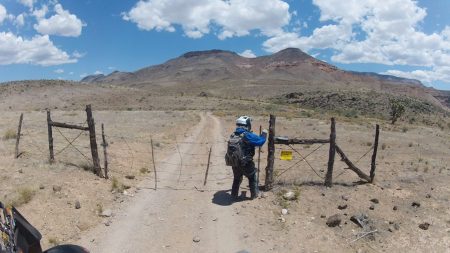 These roads seem to go forever!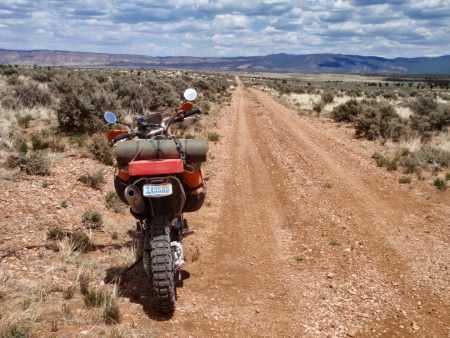 We stopped off at Mt. Trumbull Schoolhouse. 
Brian posed like this little doll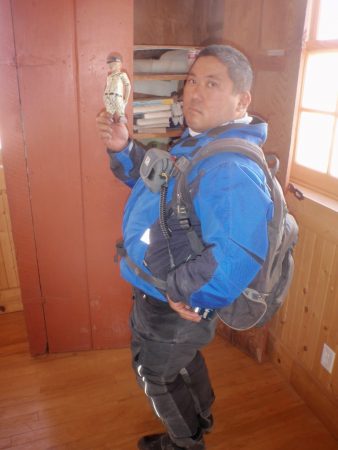 Then he tested out his piano skills. As he expected, they were no good.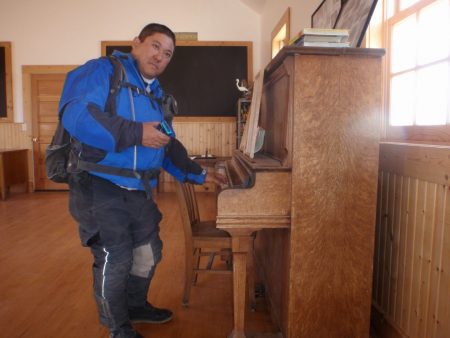 Schoolhouse memorial pictures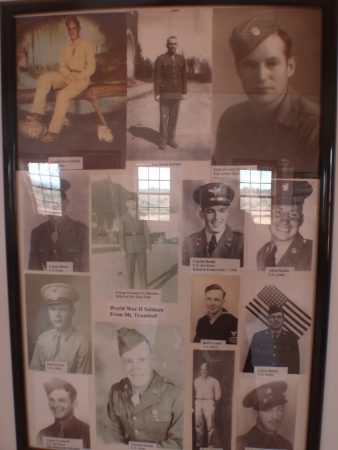 Lots of Bundys!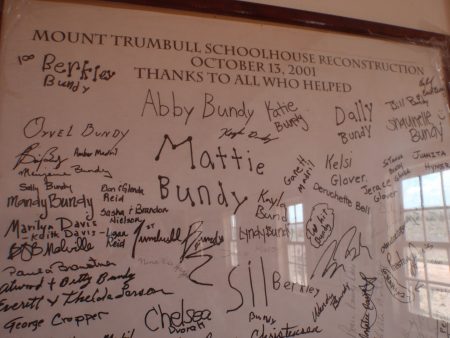 After the schoolhouse, our 3 amigos ADV biker gang headed to Bar 10 Ranch.

When we arrived at Bar 10 Ranch, we decided to go a little farther and out the overlook in the area.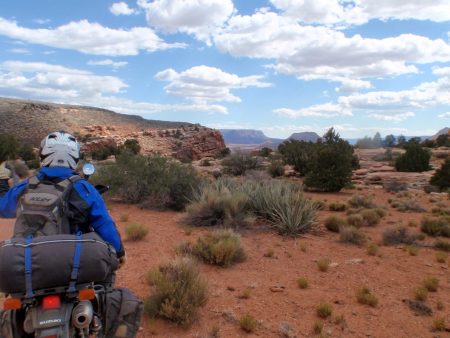 But then we decided against it since the road was getting worse and worse and we were pressed for time to get to Toroweep and then find a place to camp. So this is where we decided to turn around. It was rocky as all heck.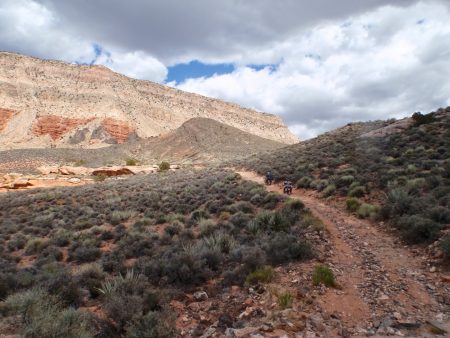 It was a cool area though. I wish we had more time to explore with less weight on our bikes to do so.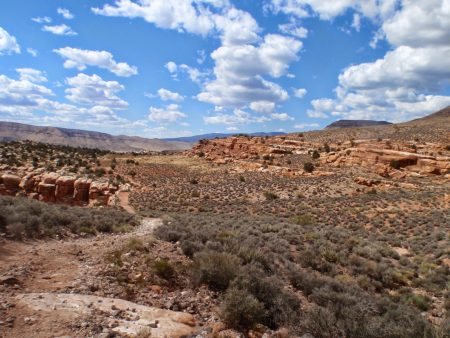 Back at Bar 10 Ranch, this was the airport.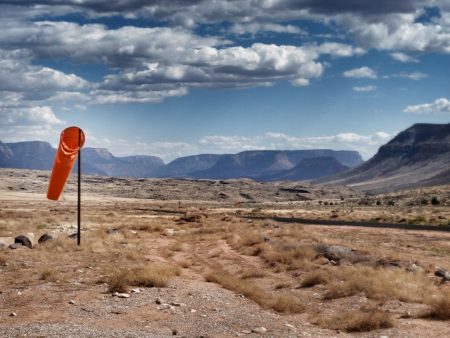 Then we cooled off at Bar 10 Ranch.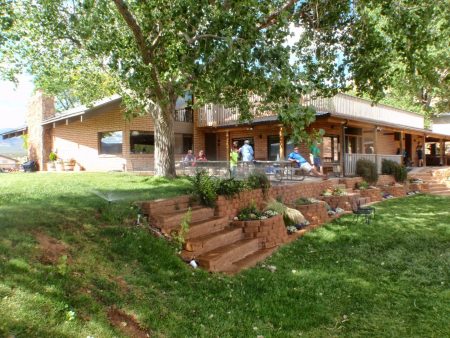 Their free lemonade, shade, cold water and sprinklers felt great.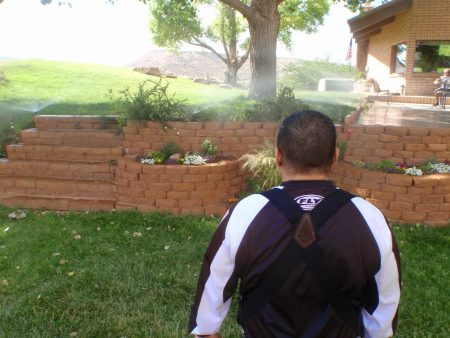 The 3 amigos taking a break and grabbing a snack.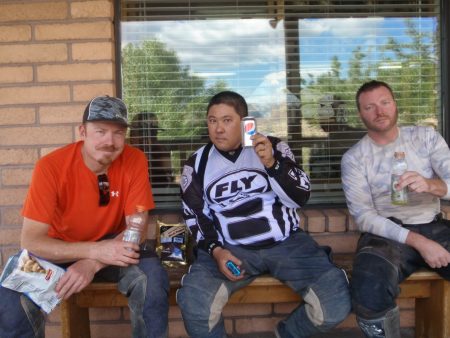 Off to Toroweap via much more dirt!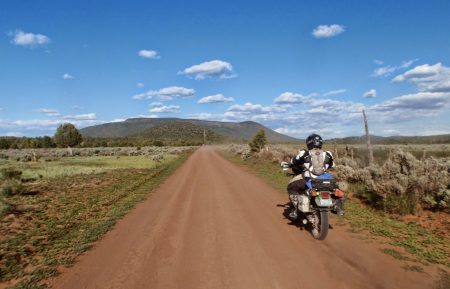 We got up into some more elevation, hence the bigger trees.
There it is! How awesome.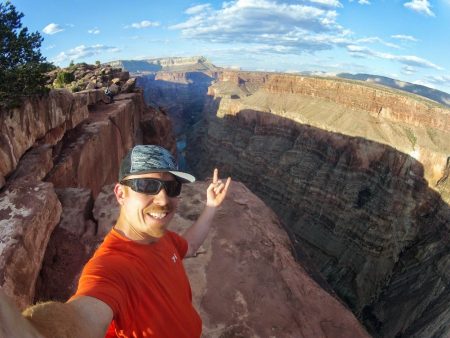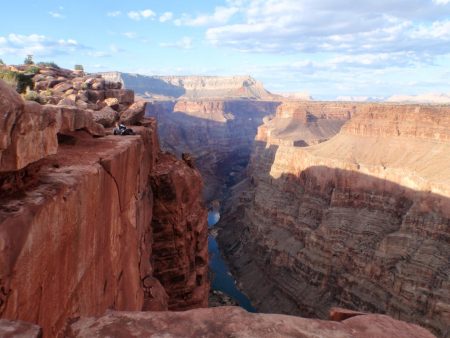 Mike grabbed a front row seat.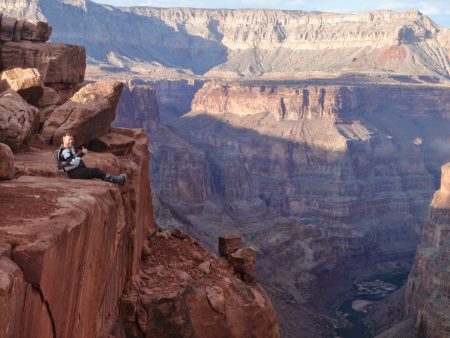 Brian had his own spot up on the rocks.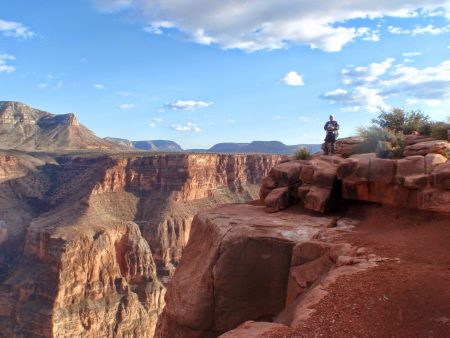 This is me taking it all in. I was in awe. The Grand Canyon is a natural wonder. When you stop to think that it was formed by just the flow of water and how long that took, it is incredible. It reminds us how small we are and how short our time is here on Earth in comparison.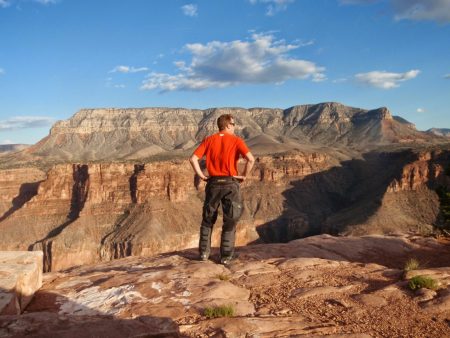 Mike decided he needed to get a little closer and peak over the edge.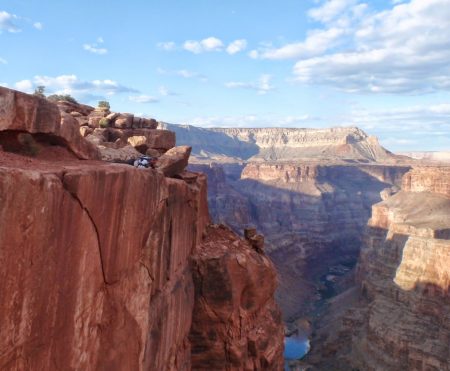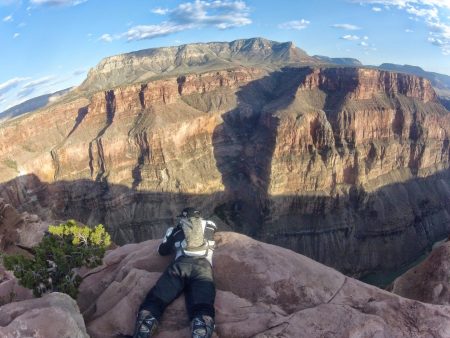 Brian, the karate kid, also felt the need to get a little crazy.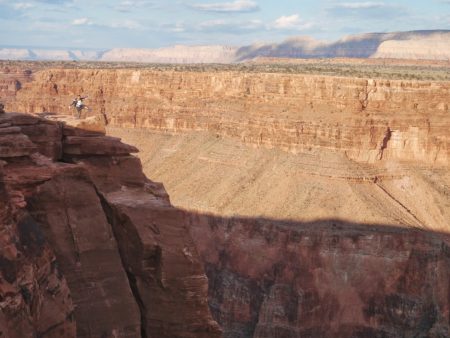 Just amazing…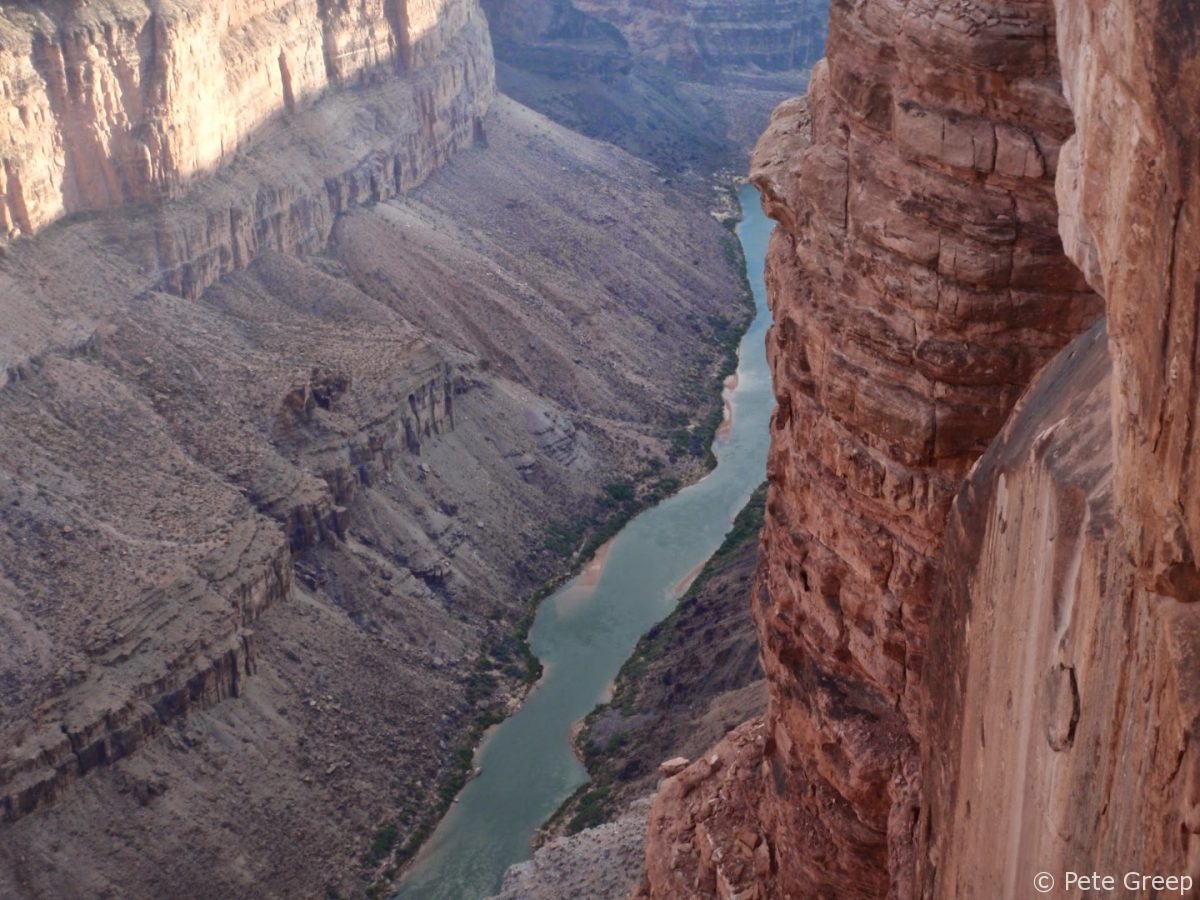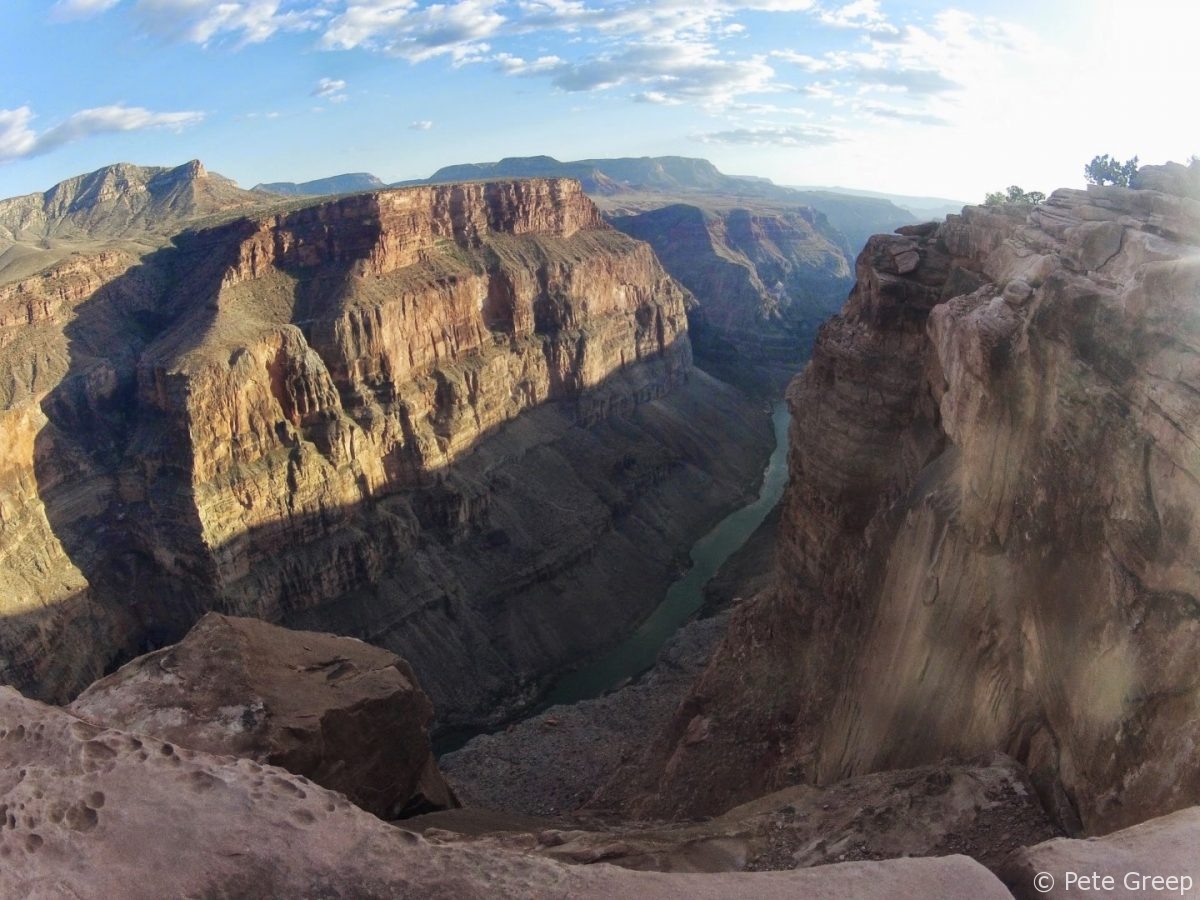 Brian snapped this great photo of me overlooking the Grand Canyon.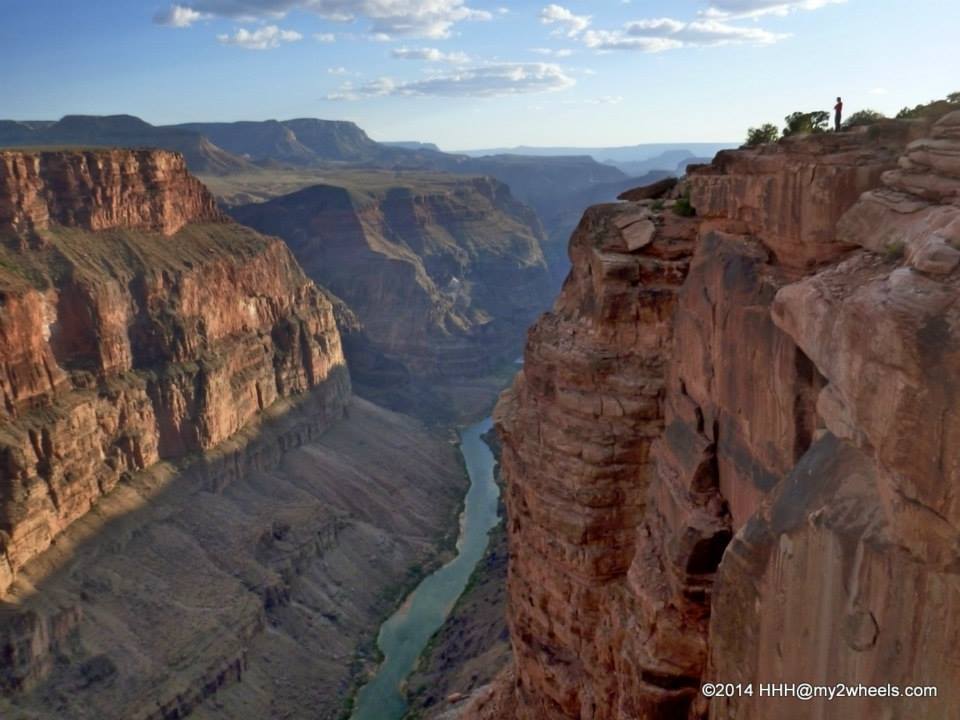 After Toroweap, the race against the sun was on.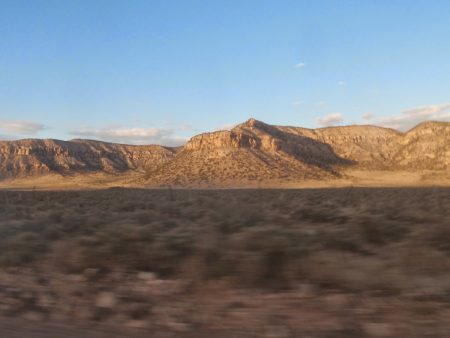 We hauled butt to get out of the national park area in order to find a camp spot for the night.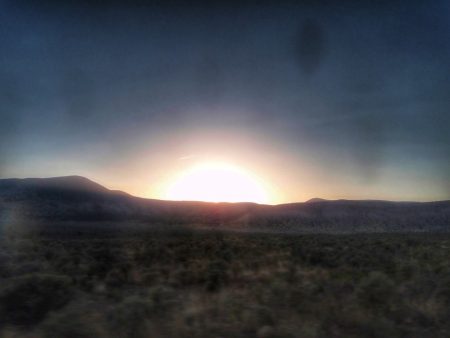 Primitive camping within national parks is not allowed without a special permit,

otherwise you must camp in a designated campground.
Just as we were racing the sun leaving Toroweap at 8pm to find some real estate outside of the national park, we came across a small trail off the main road. We turned on the trail and found a spot with a campfire ring already in place and plenty of firewood to gather in the area! Perfect! It's like it was meant to be. It worked out great.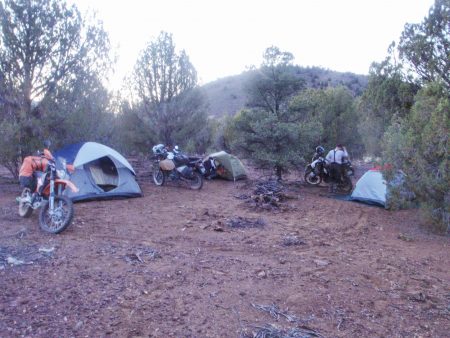 Mike used his ninja skills to break old dry wood.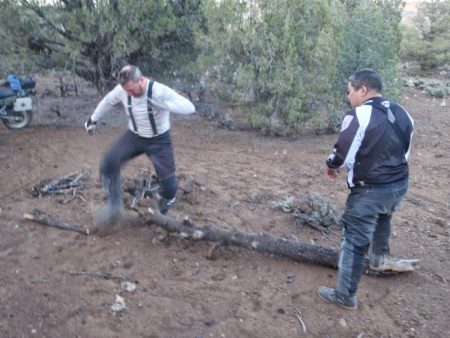 He felt extra manly because of it.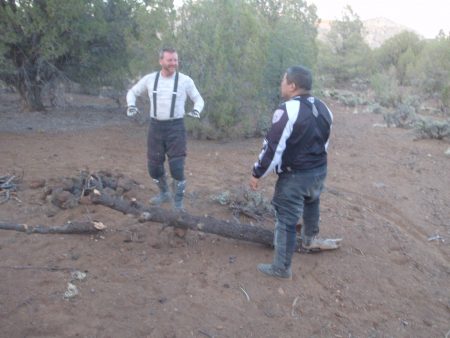 Home sweet home!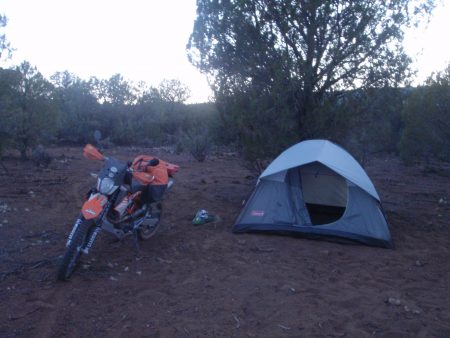 Mike used his red head light gadget to prepare his MRI dinner.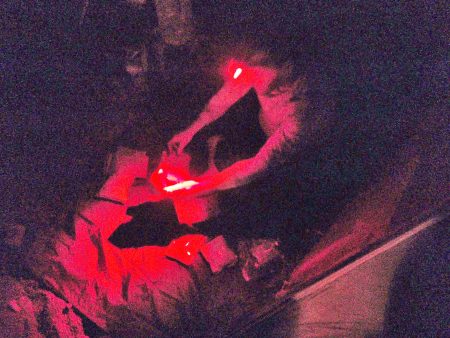 My Coleman "condo" tent was awesome and my North Face sleeping bag kept me very comfortable. I slept great throughout the night. The nighttime temps were great at the elevation we were at (~5500).
Life is good!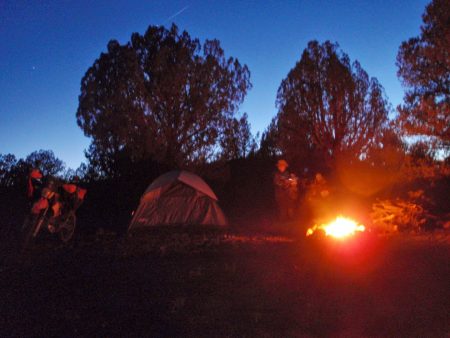 Brian & Mike's fireside antics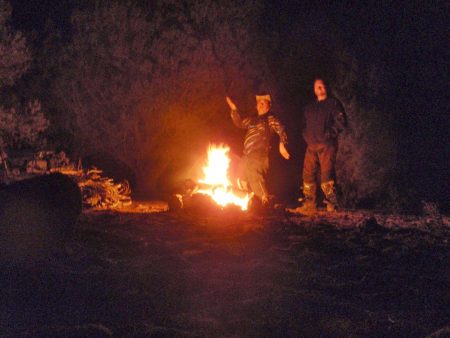 We had plenty of firewood!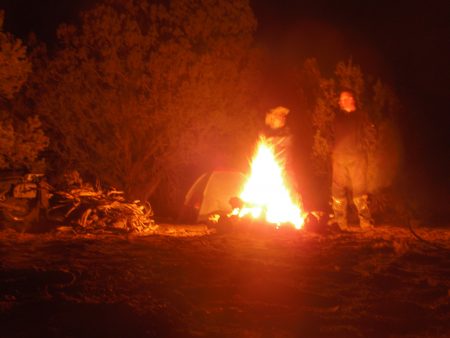 This big funky Jerusalem Cricket came out on the rocks surrounding the fire.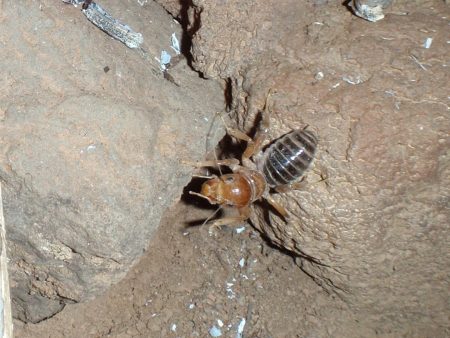 Then morning came and I poked around the ashes with some wood to get the fire going again. It was slightly cold out, yet comfortable.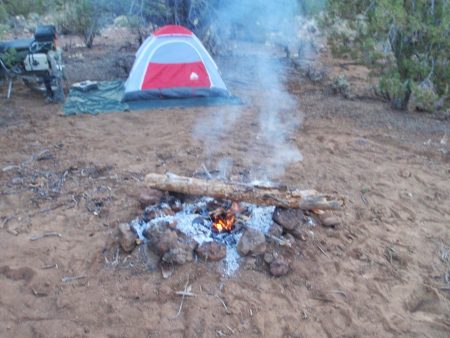 This was my simple and easy breakfast.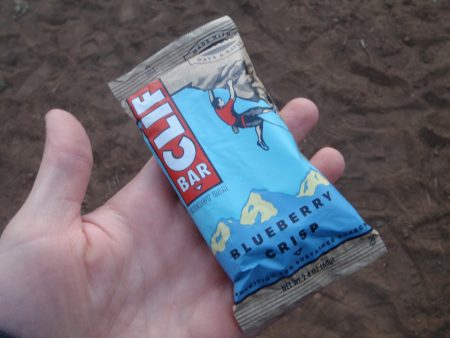 The sun started coming up lighting up the mountain.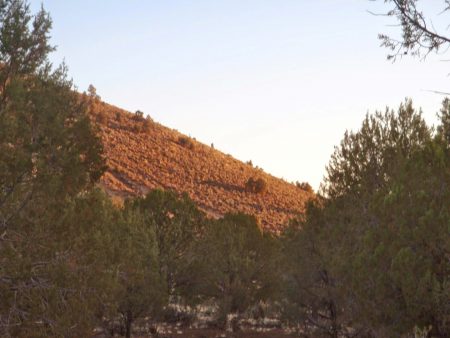 Ok that's enough sleep, guys! Wake up! Let's go! I was anxious to ride.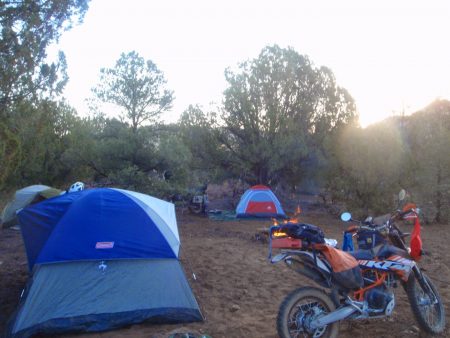 Running water was nice.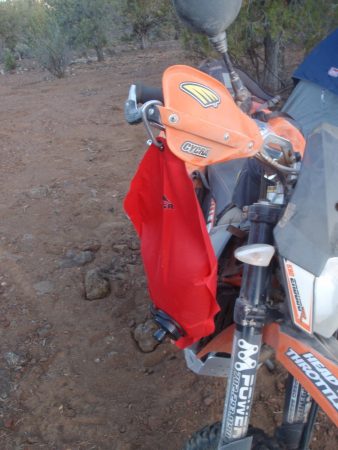 Packed up and ready to roll.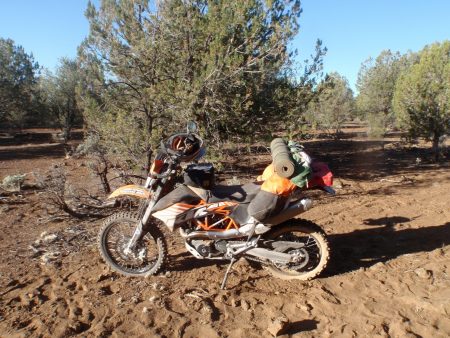 Monday morning some wild turkey were out! Those suckers were big!
Overlooking Mt Trumbull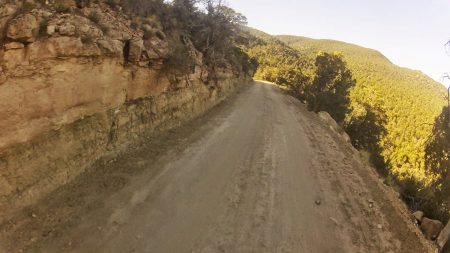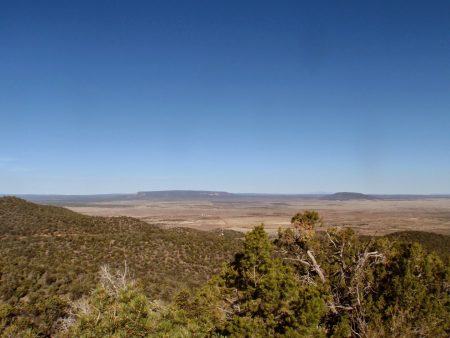 The multipurpose, adventure/ singletrack dirtbike! This bike truly does it all.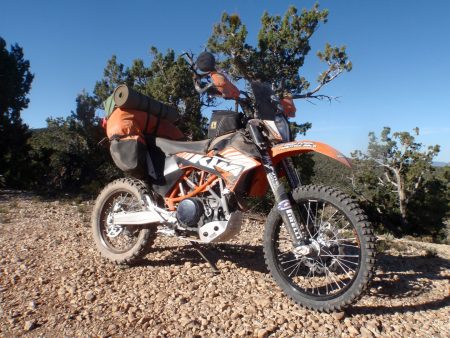 Back at the schoolhouse intersection, we chose the fast, smooth way home.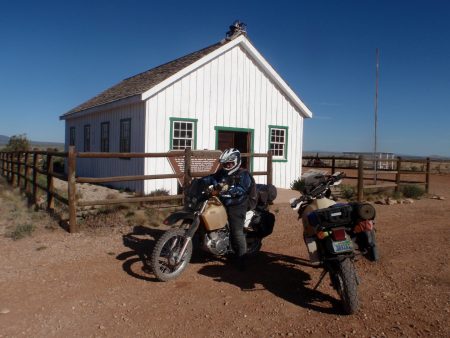 I had just clicked over 8K on my 2012 KTM690.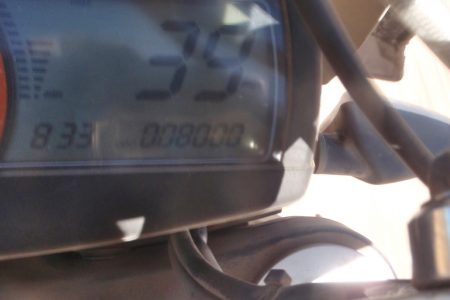 Headed to Gold Butte, NV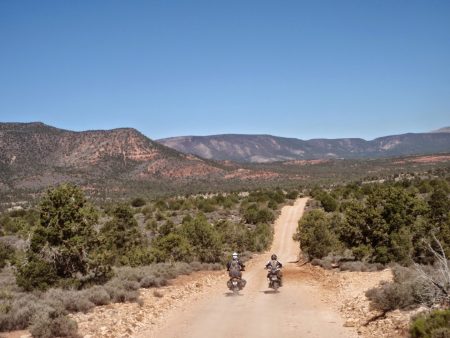 I raced a calf along the way!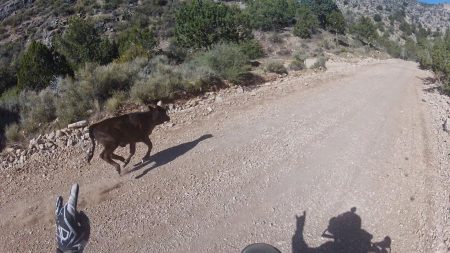 Mike's 27th piss break.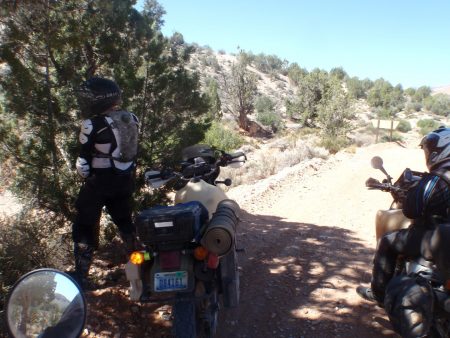 Brian waiting patiently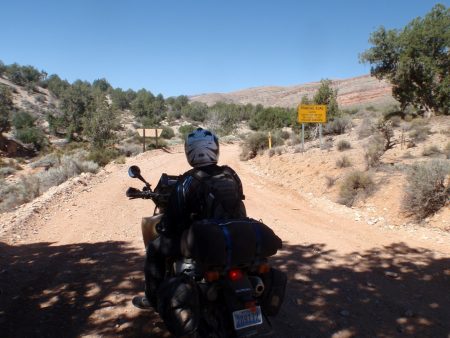 We stopped at an abandoned cabin.
It was a fixer-upper!
Hey at least the backyard was cool.

…but the side yard not so much. Water + tons of cow pies = lots of flies!
Getting close to Whitney Pockets.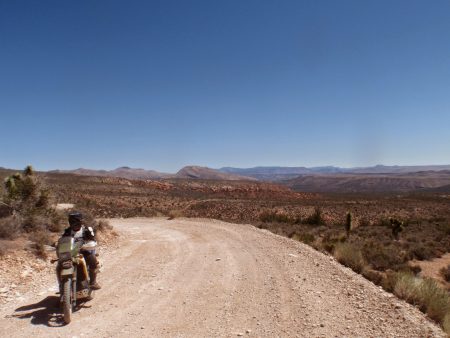 Whitney pockets
After Whitney Pockets, we decided to take some smoother, faster roads home to cover some ground so we hopped on the the I-15. It was like a furnace at 80 mph leaving Bunkerville!. We exited at the Logandale/Overton exit. Damn it was hot. I drank all 3 liters of water in my Camelbak before we even got to Overton.
Dehydration Tips:

If you start to feel thirsty or have a dry or sticky mouth, you are already dehydrated!

Drink plenty of water throughout the day and avoid high protein diets, alcohol, and caffeine.
We sat and waited for a while and there was no Mike! We waited a few minutes and a guy in a truck pulled over to ask if we had a third guy riding with us. Apparently Mike ran out of fuel and the guy said he was coasting down the shoulder and would arrive shortly. So we waited for him to show up.
Comments
comments