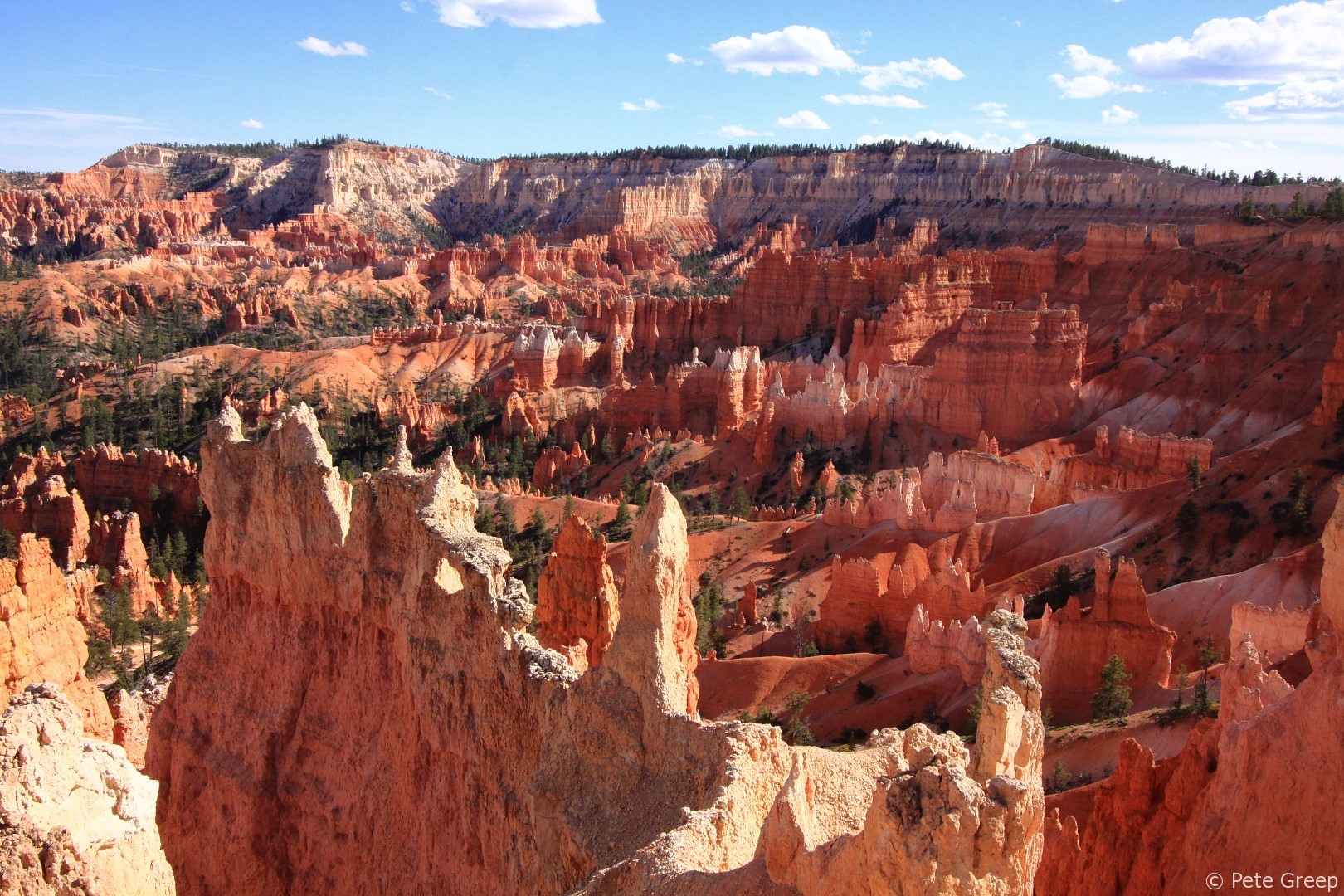 If your looking for a very fun, scenic place to do a hike, Bryce Canyon is the place to go. Located in Utah, Bryce Canyon offers many trails with some incredible views and fun paths to hike. Formed by erosion many years ago, the pillars of rock and dirt (called hoodoos), are the most recognized feature of the national park. It is the largest collection of them in the world.
| | |
| --- | --- |
| Difficulty: | Easy to Moderate |
| Distance: | 3 miles |
| Climb: | 726 ft |
| Time: | 1-3 hrs. If you hike straight through it will only take about 1.5 hrs. I'd recommend taking your time in order to see everything. |
| Things to Bring: | Water, snack, camera, sunglasses, hat, comfortable shoes.  |
Below is an interactive map of the ~3 mile loop we did.
We parked at the Sunset Point Parking Lot. There is plenty of parking, bathrooms and tourists there. After a quick obligatory selfie, we dropped into the Navajo Trail at Sunset Point and did the loop counterclockwise.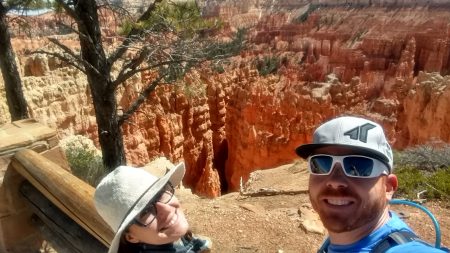 After a few switchbacks, the trail winds down into the canyon and you will pass Thor's Hammer on the left as you look out.
Next, you'll come to a series of super tight switchbacks in a deep canyon.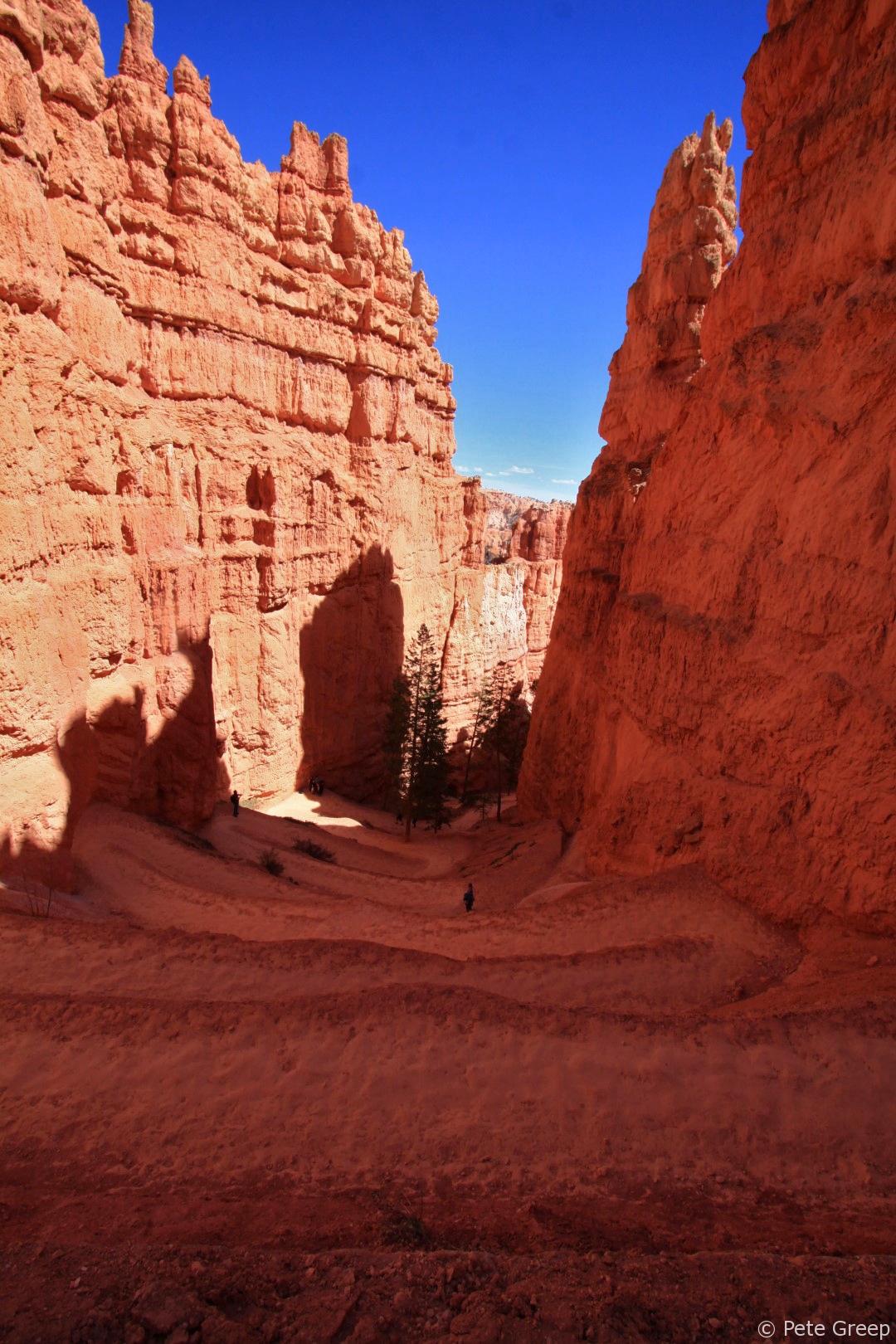 I made it a point to feel I was one with some of the nature.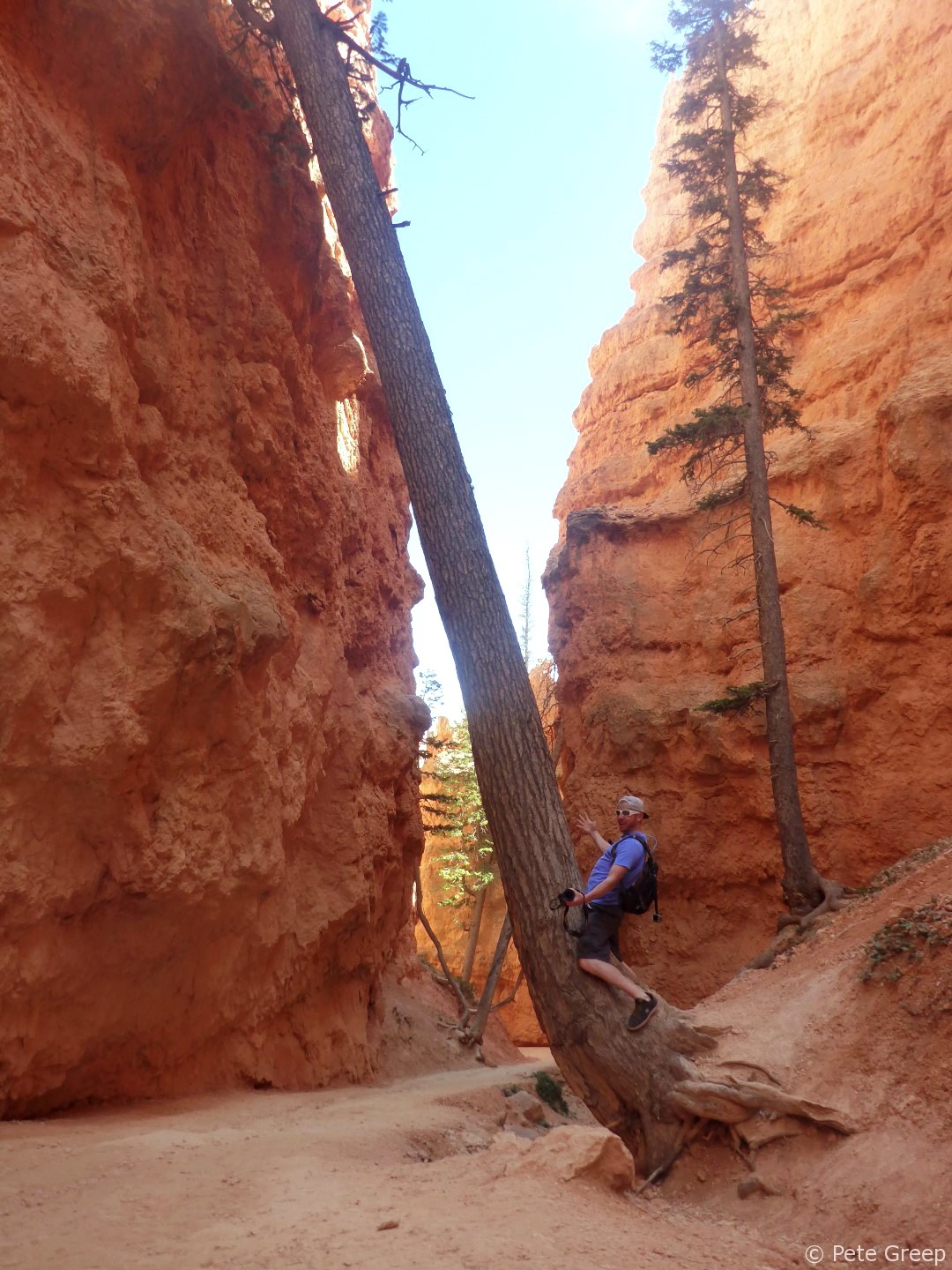 At the bottom of the valley on your left is Two Bridges.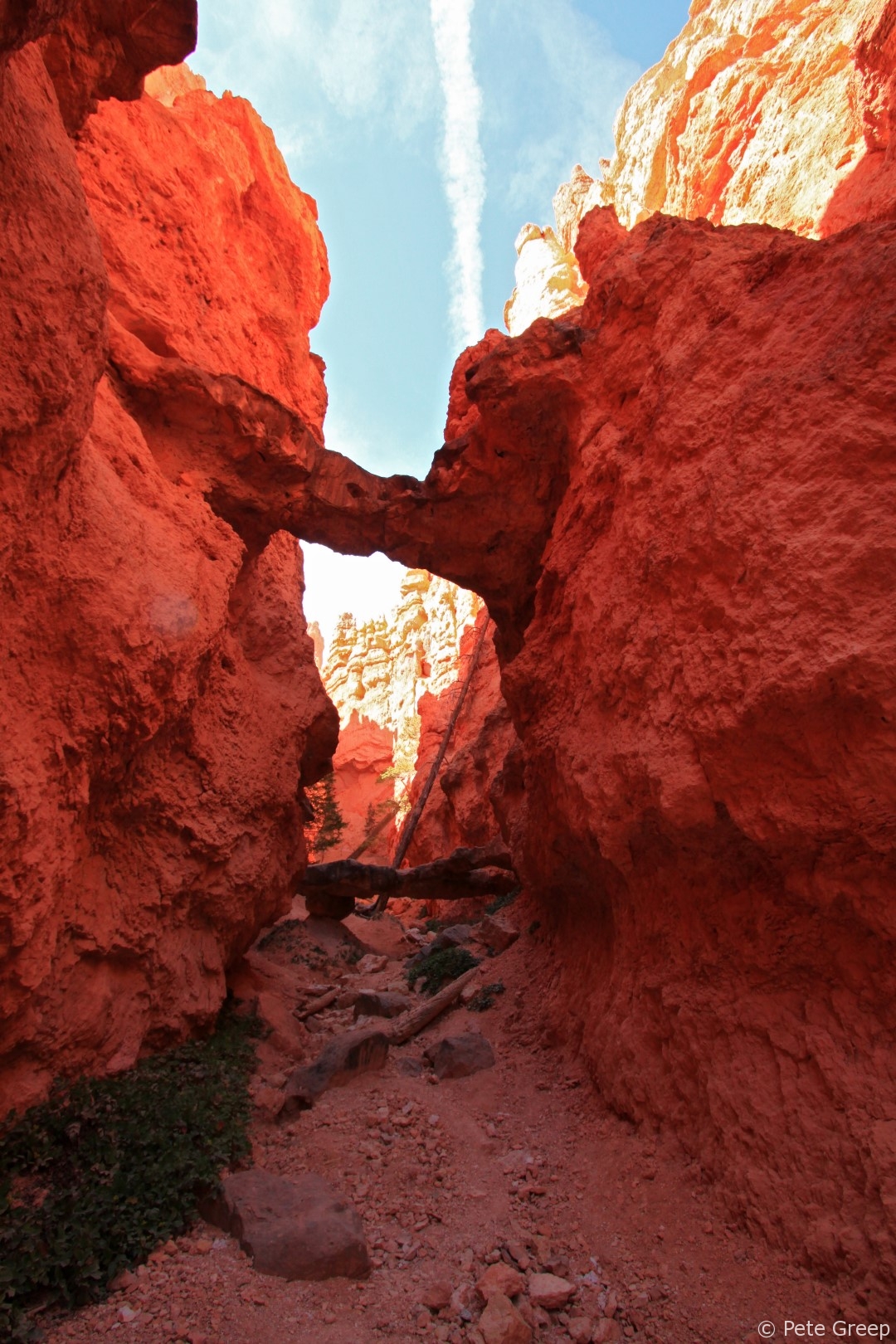 Some sections of vegetation and trees flourish and some die off.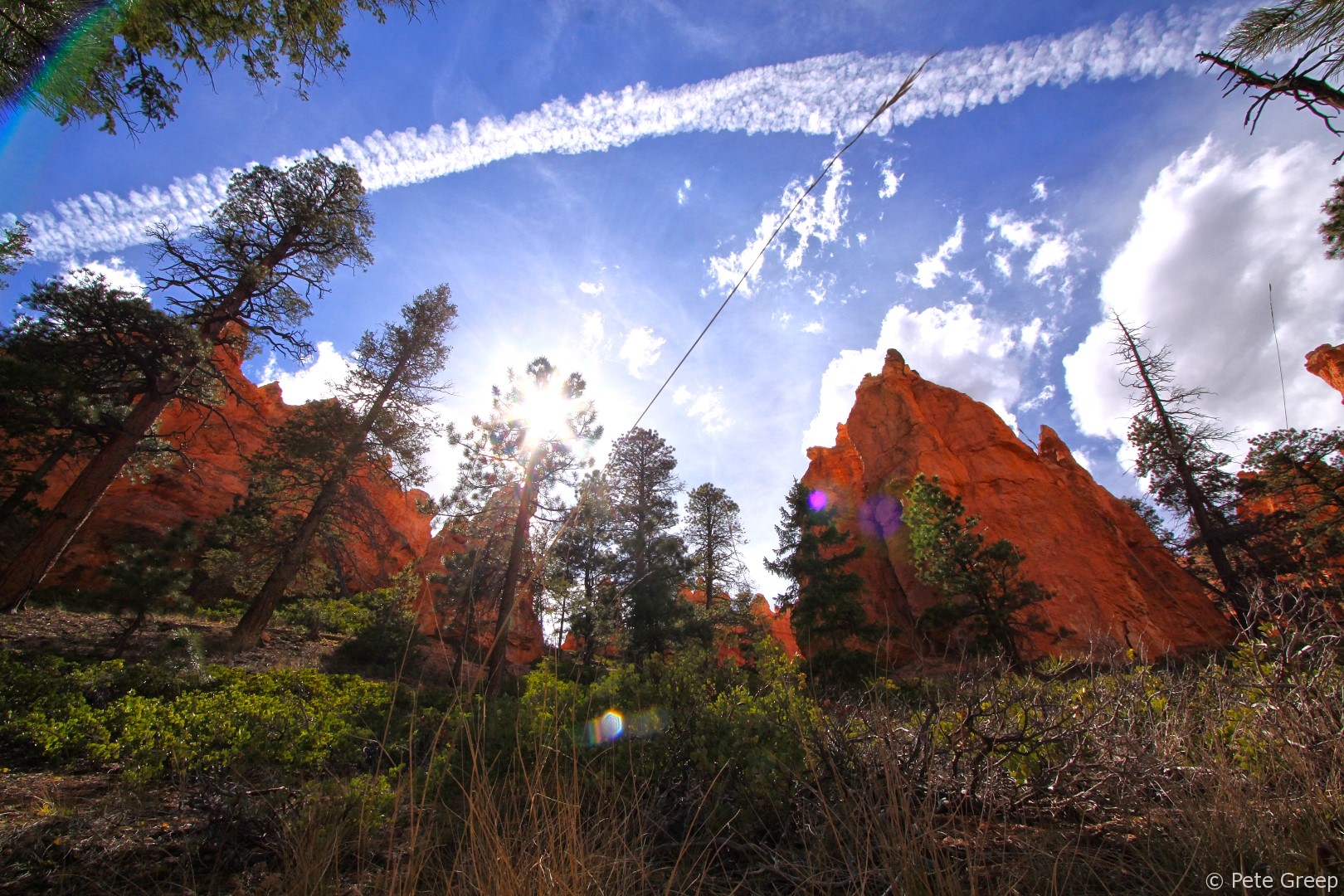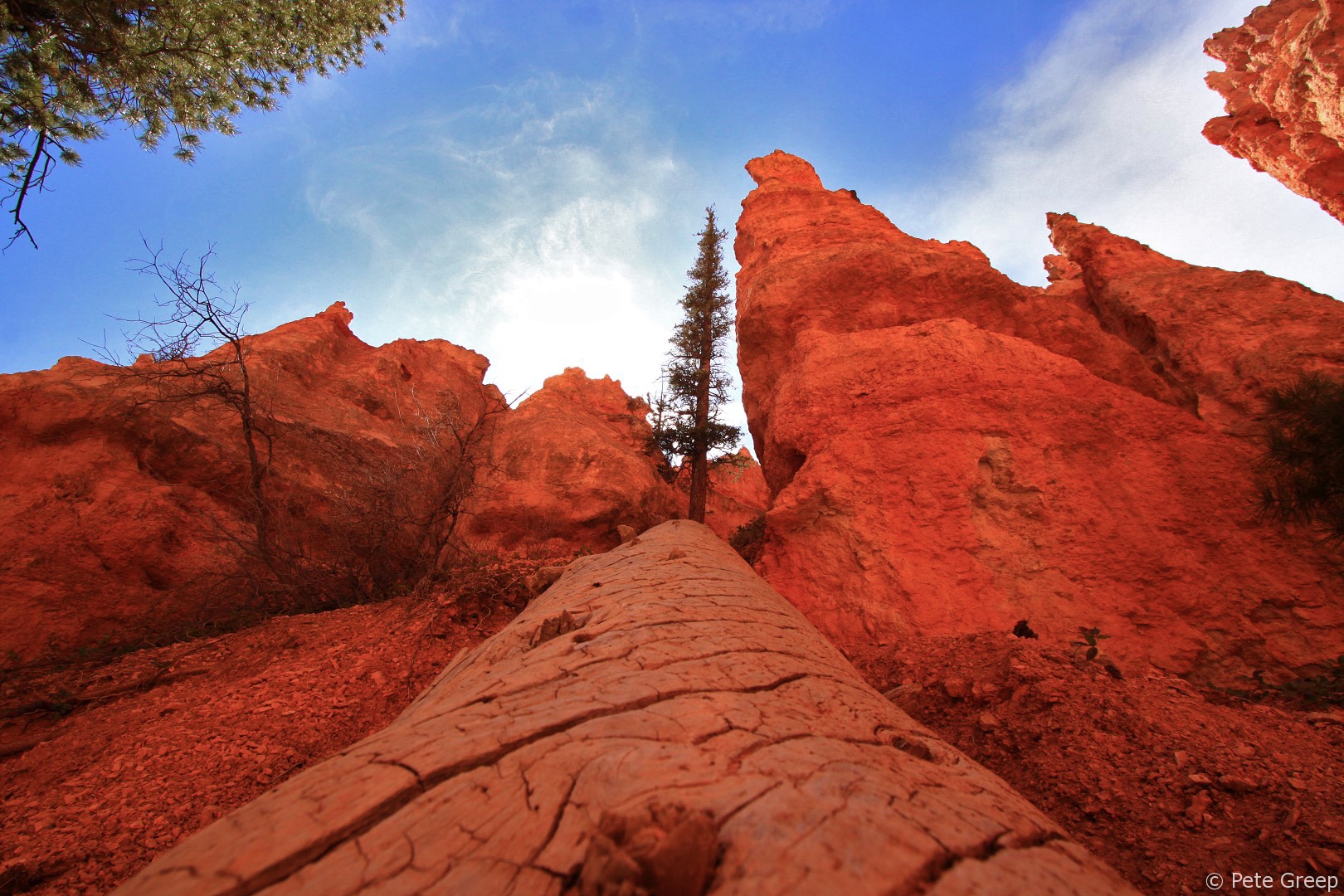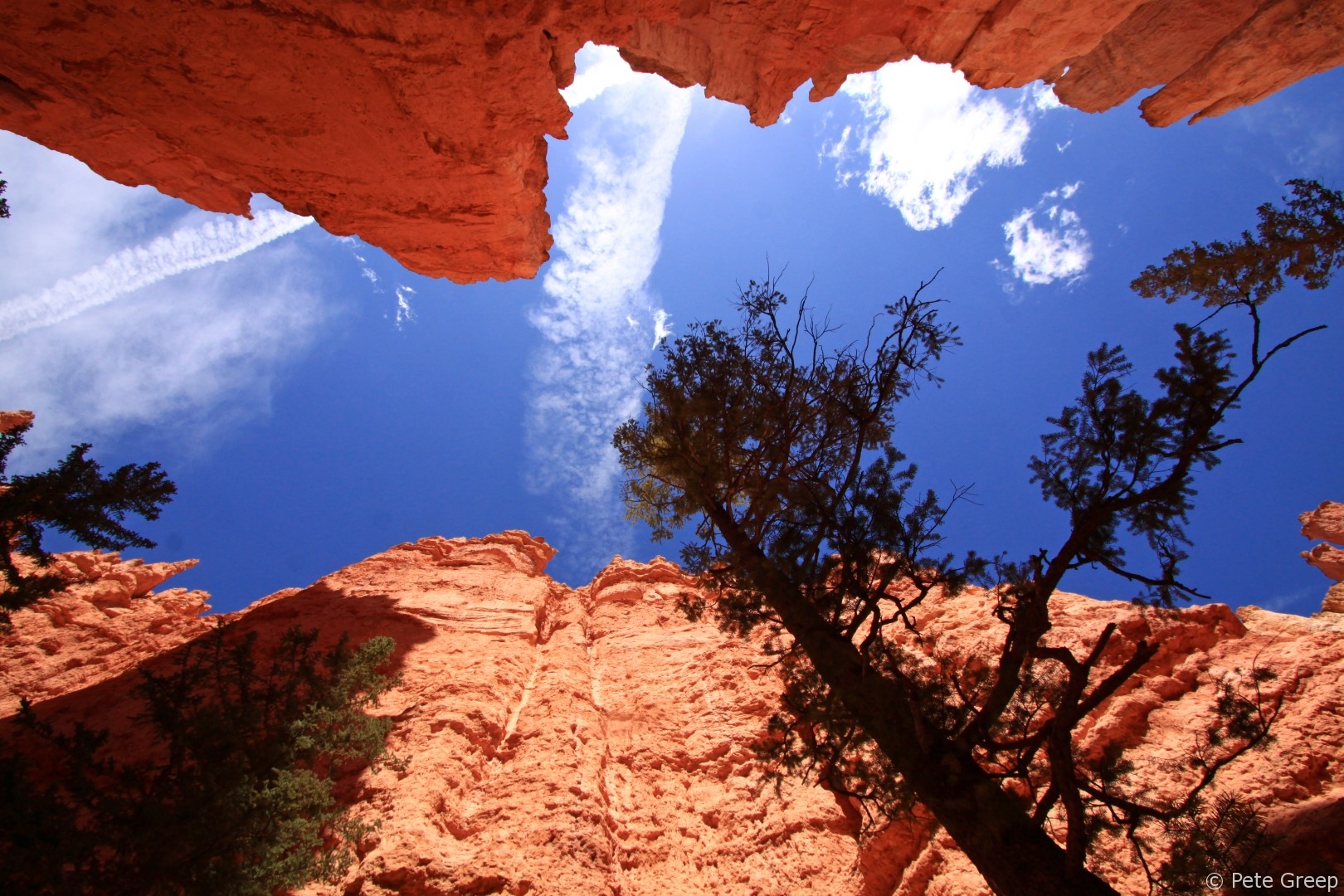 At the bottom of the Navajo Trail, it opened up and we continued on to the Queens Garden Trail.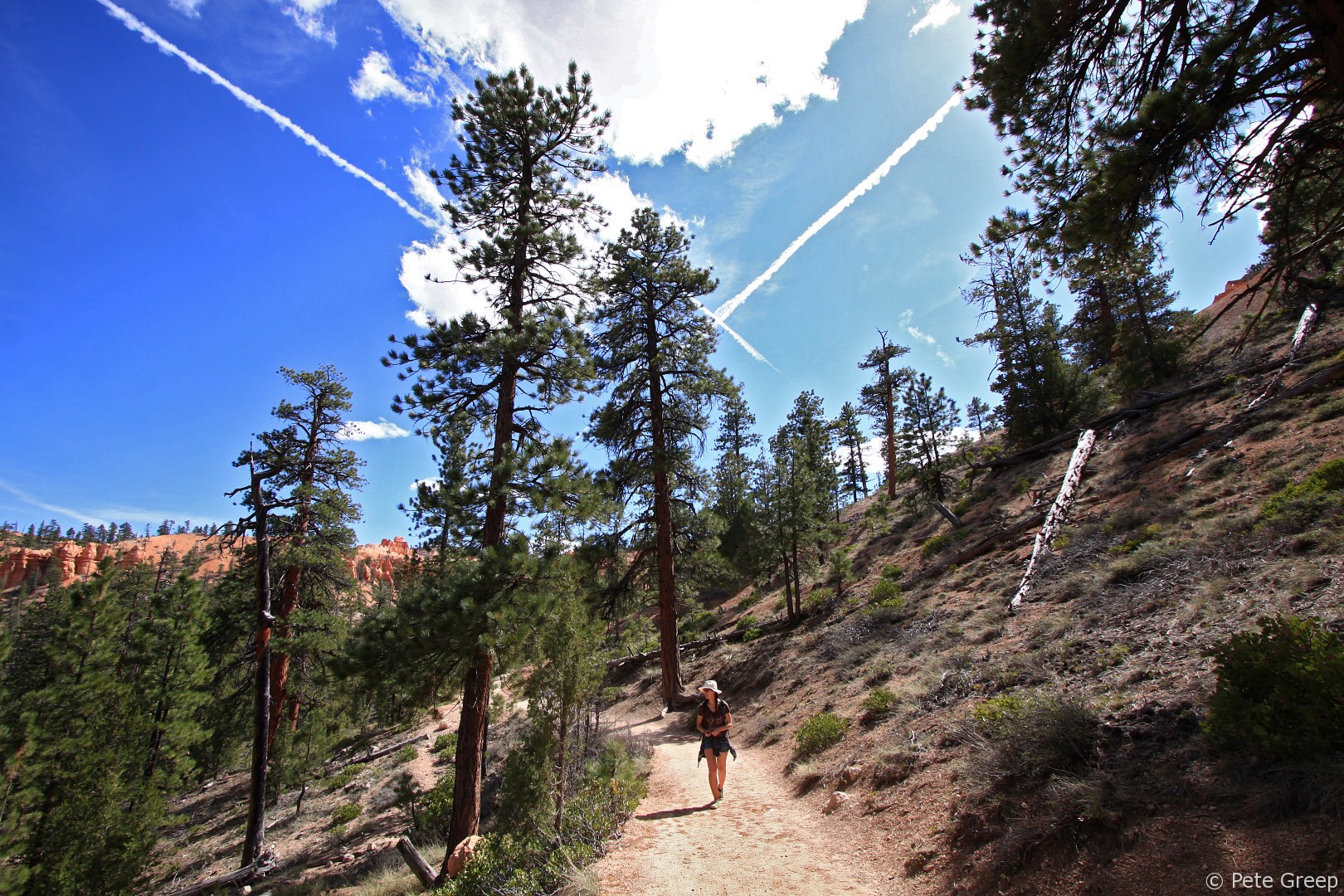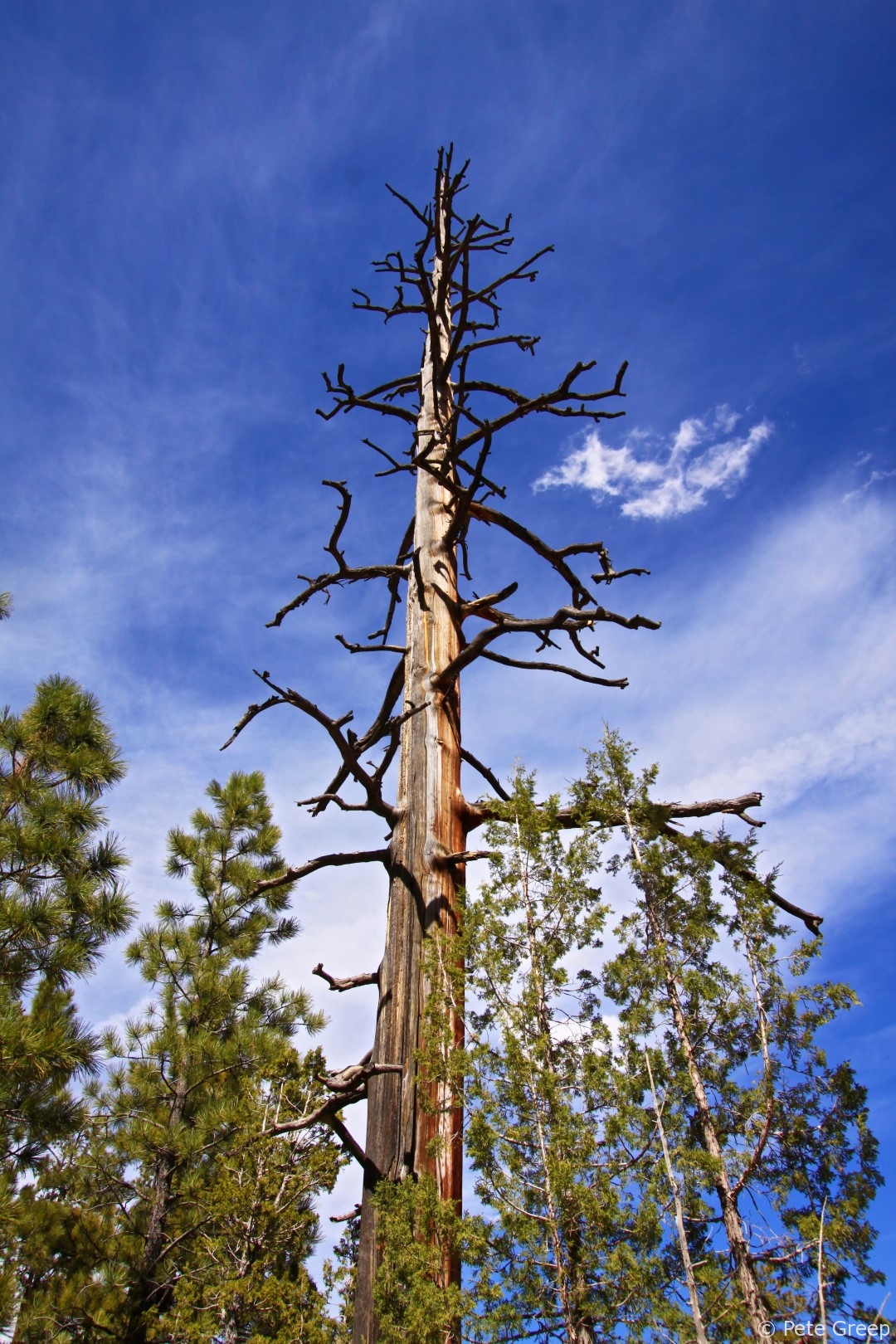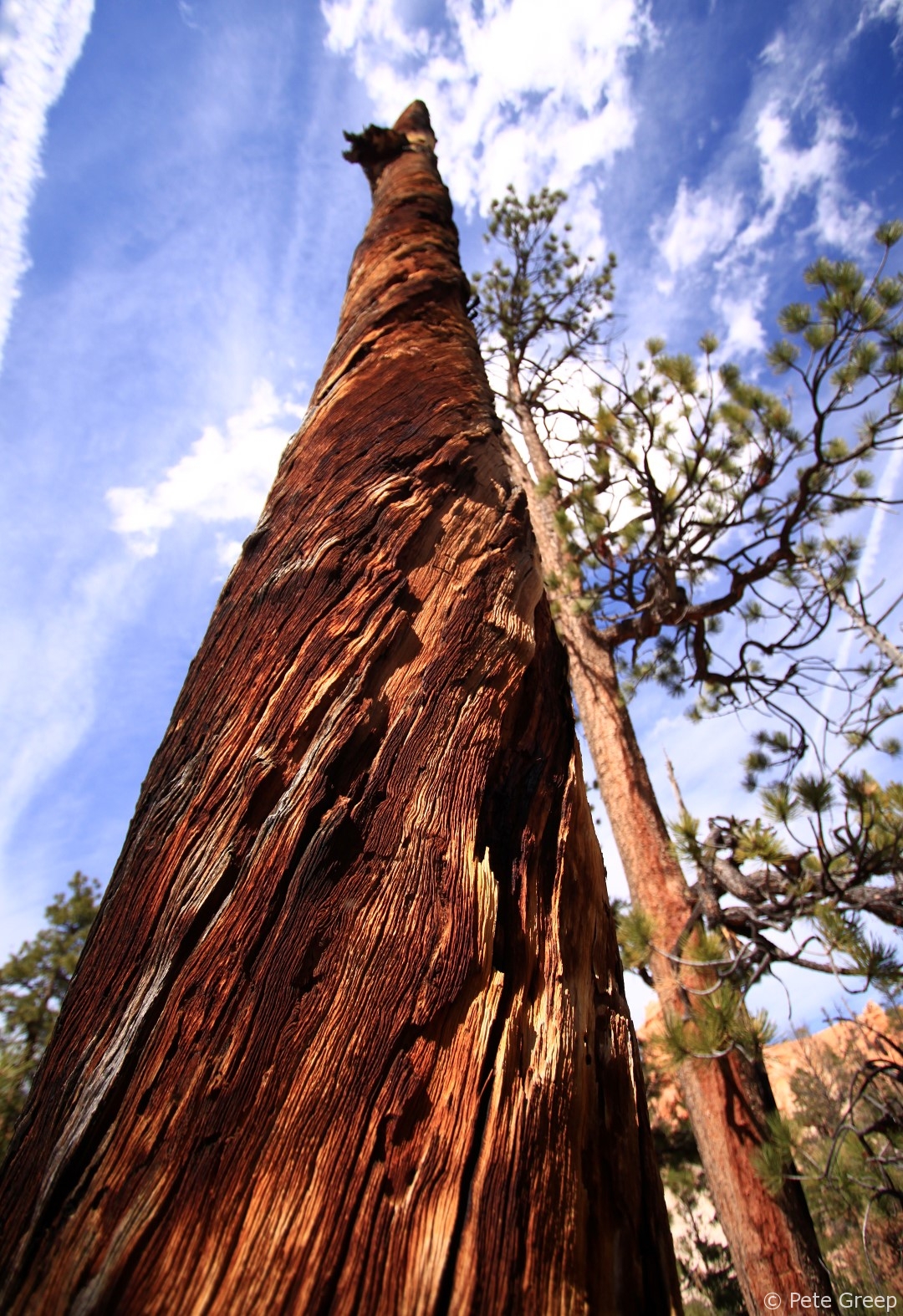 The Native American Navajo tribe is one of the largest tribes of American Indians. They lived in the Southwest in areas that are today Arizona, New Mexico, Colorado, and Utah. The name "Navajo" comes from the Spanish who called them the Apaches of Navajo.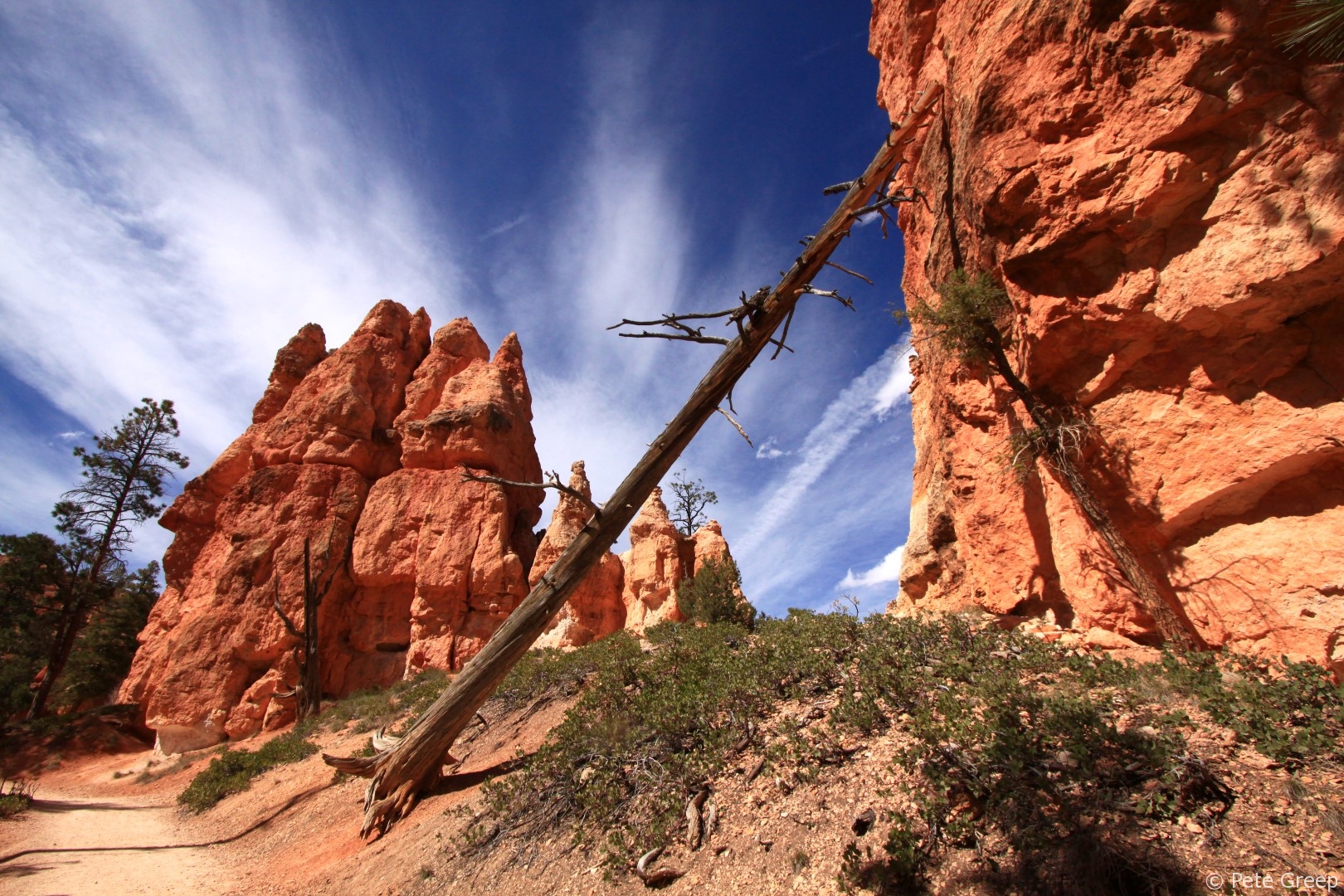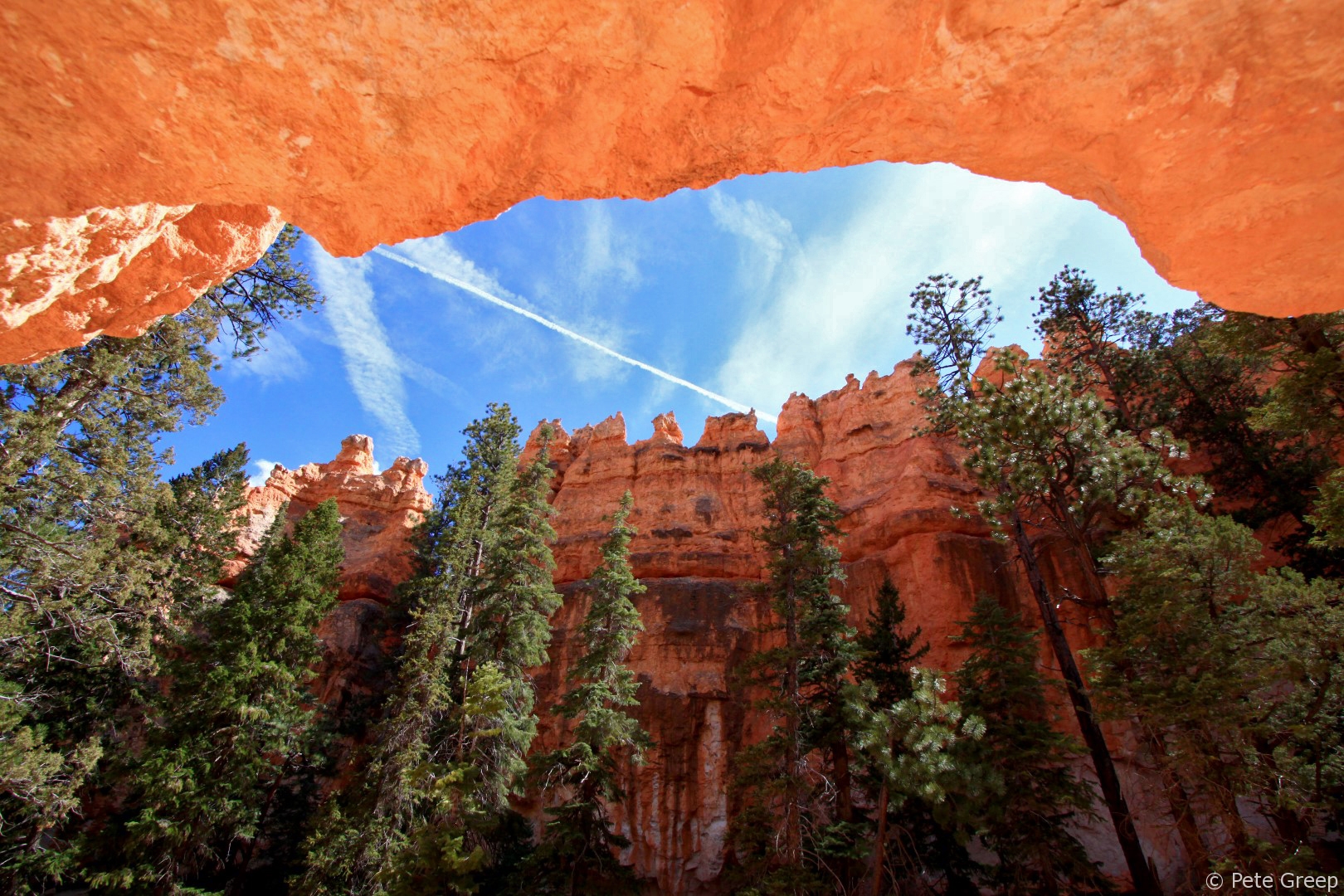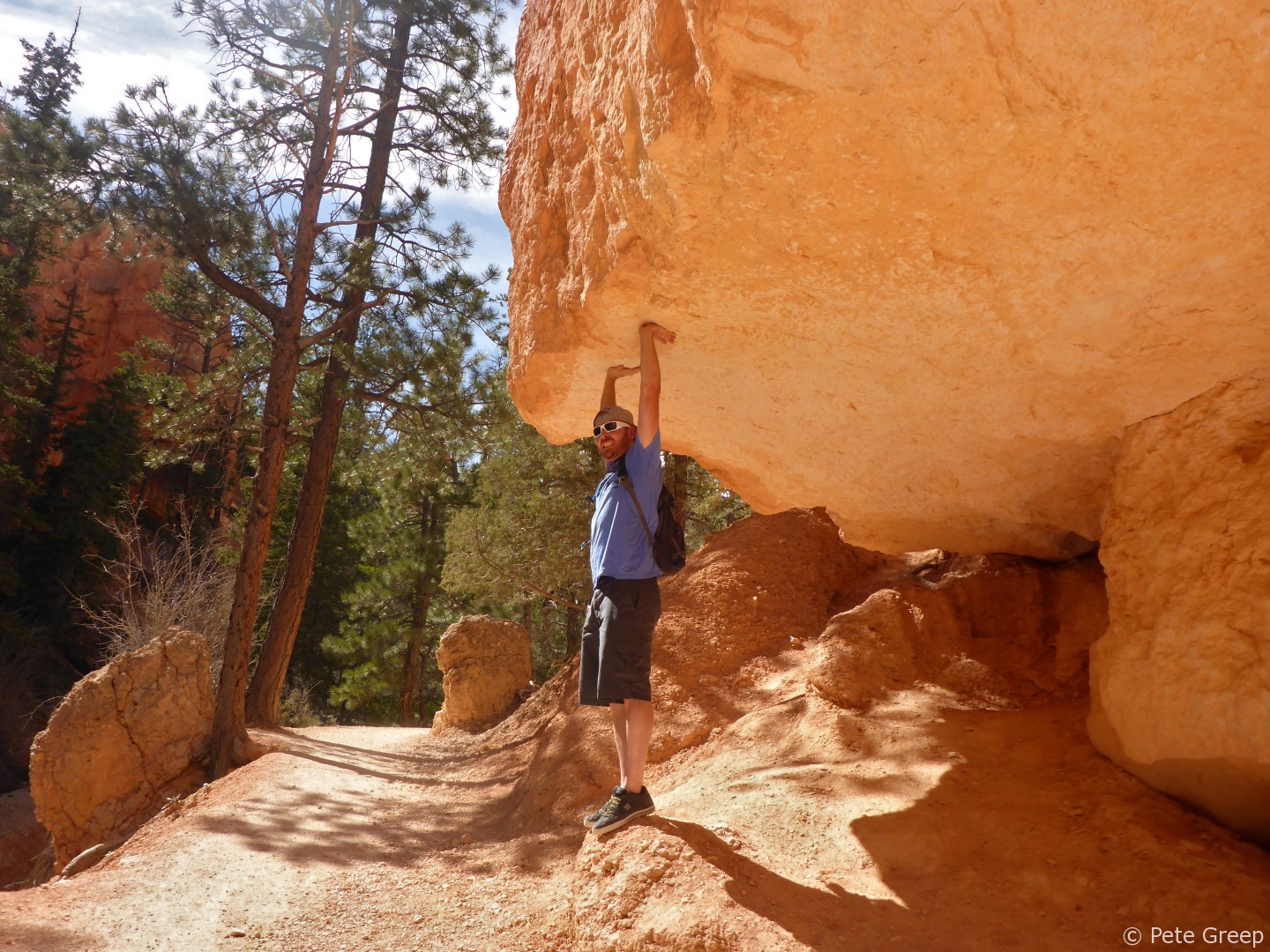 Down in the valley there was a plenty of color.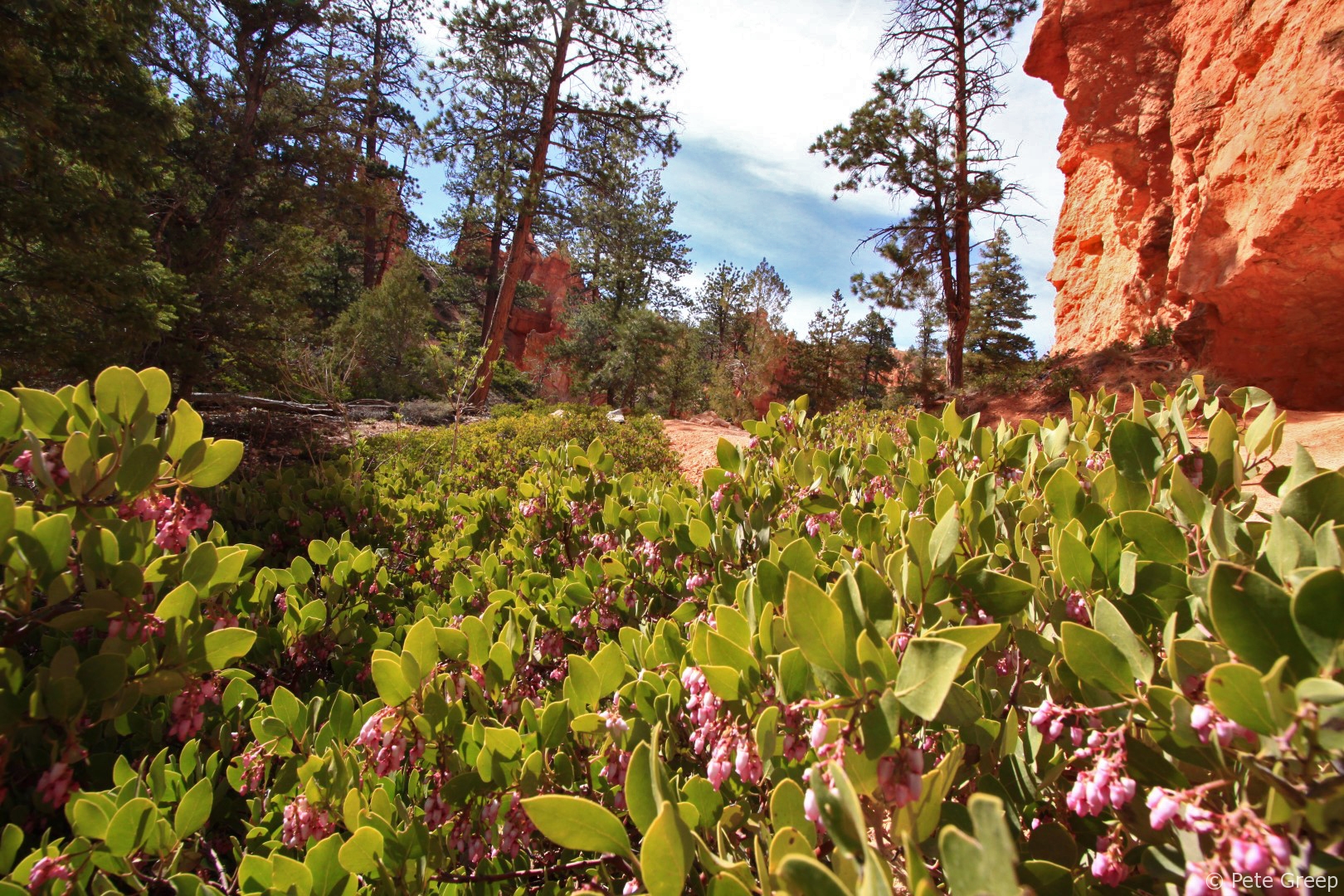 One narrow section of trail allows for some cool photo ops.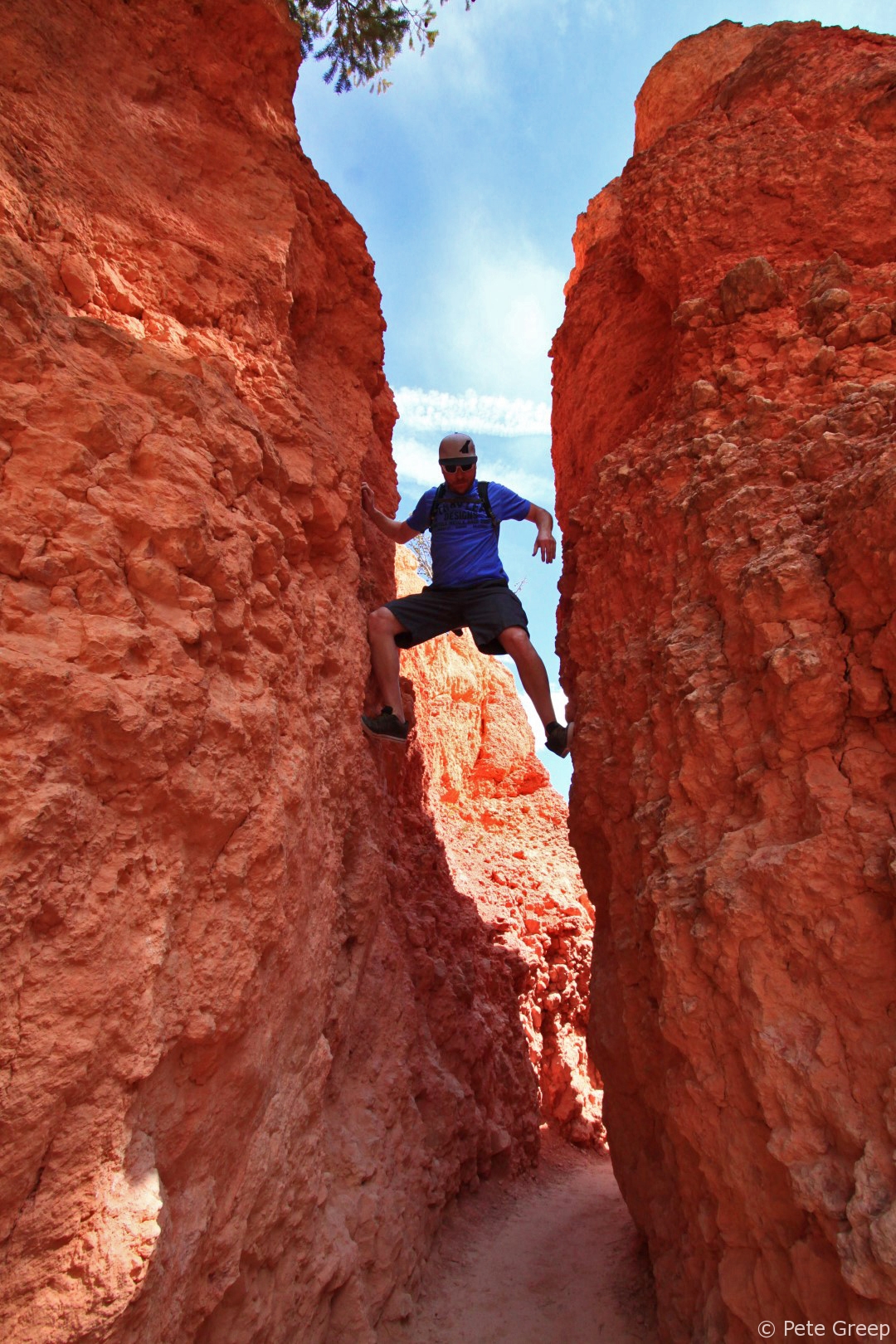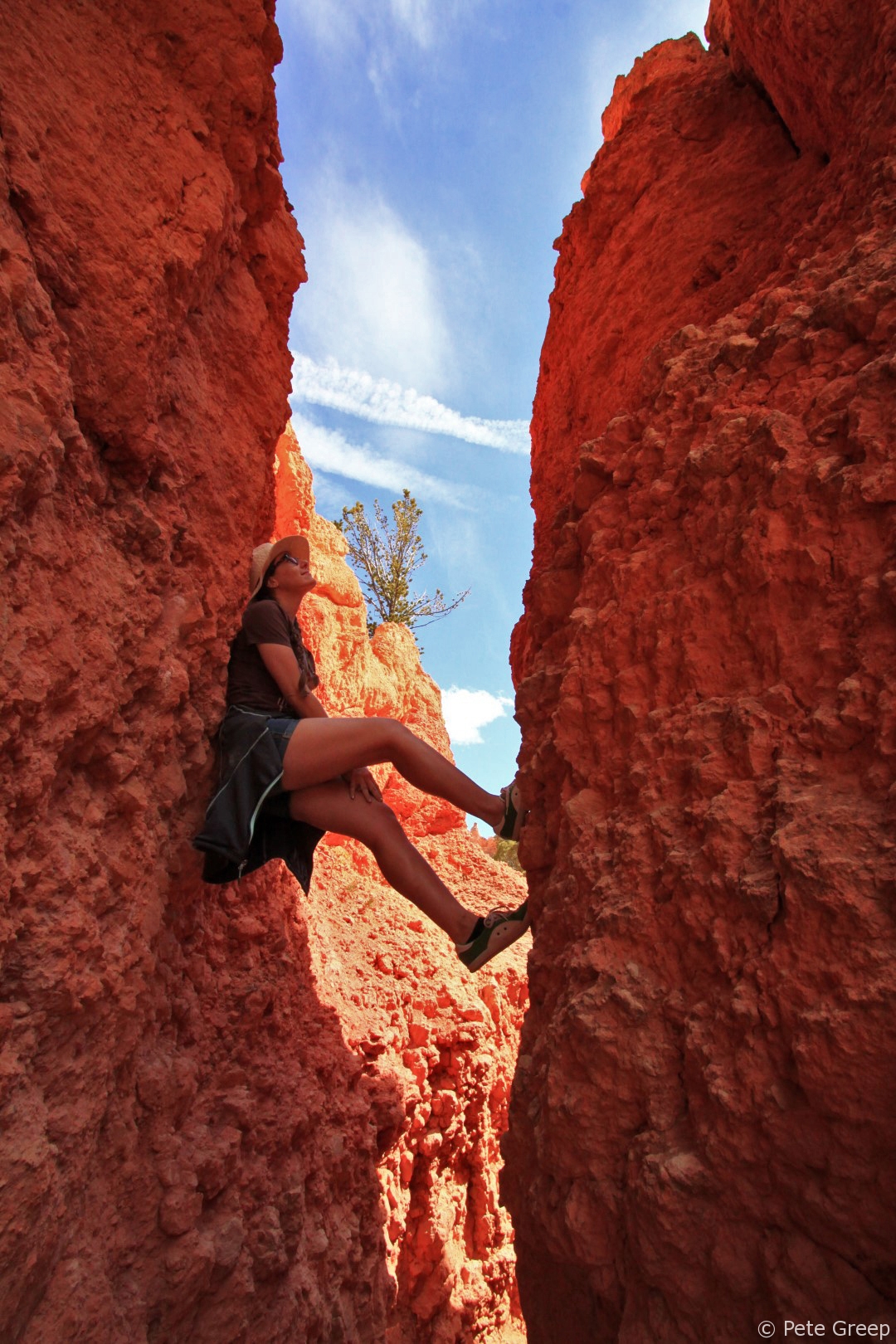 Further on the trail, we approached Queens Garden and we became surrounded by those awesome hoodoos!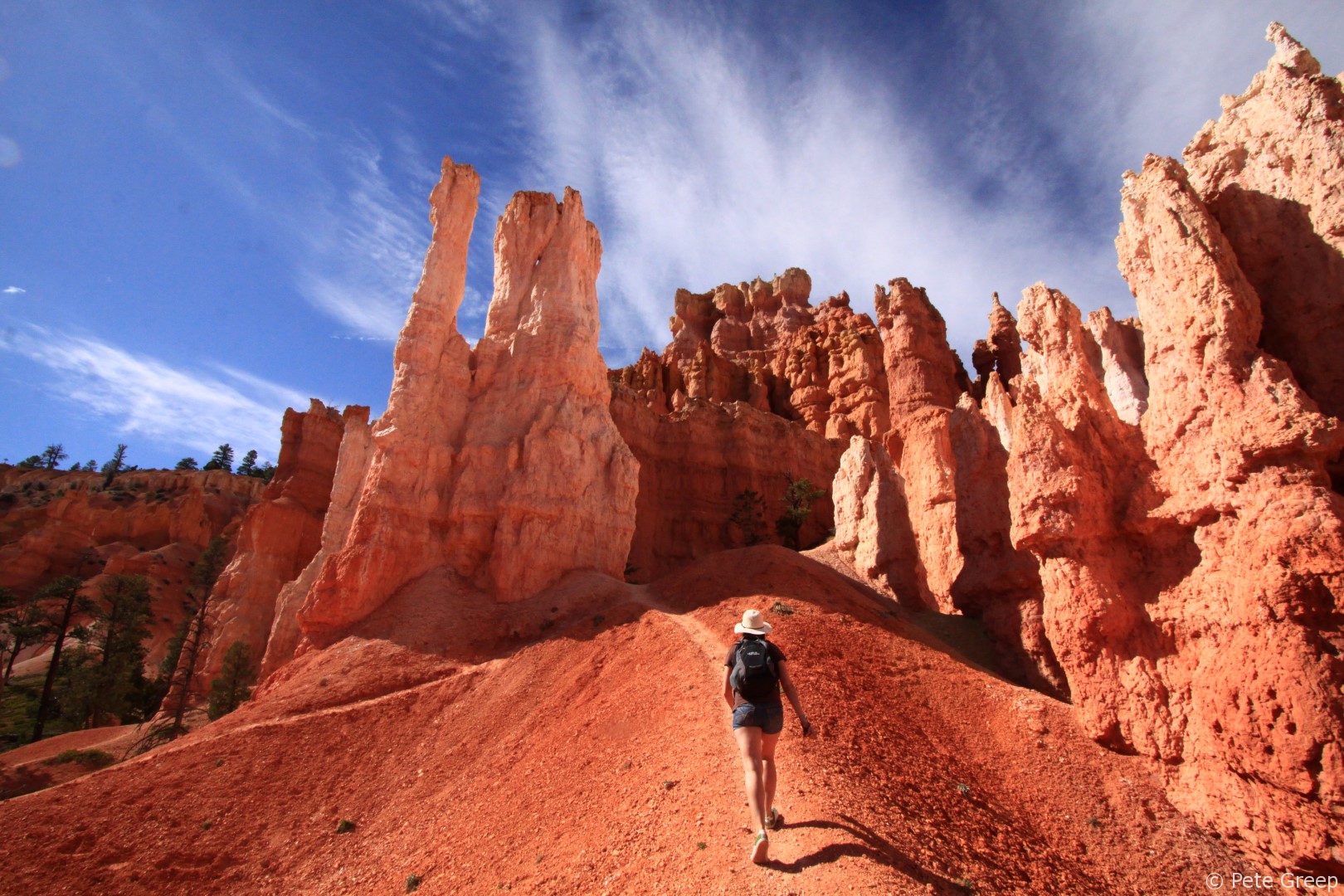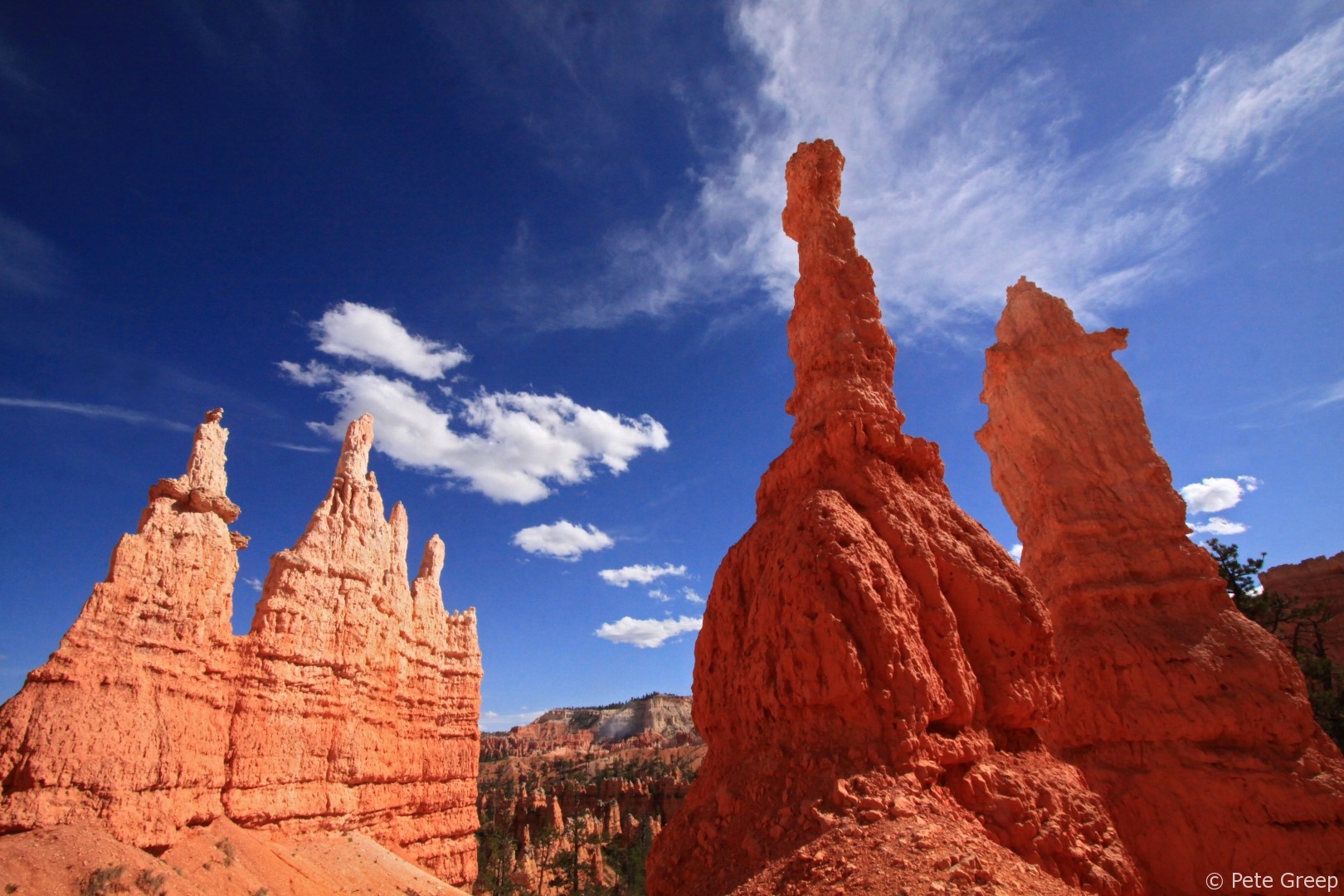 The Queens Garden Trail features multiple tunnels.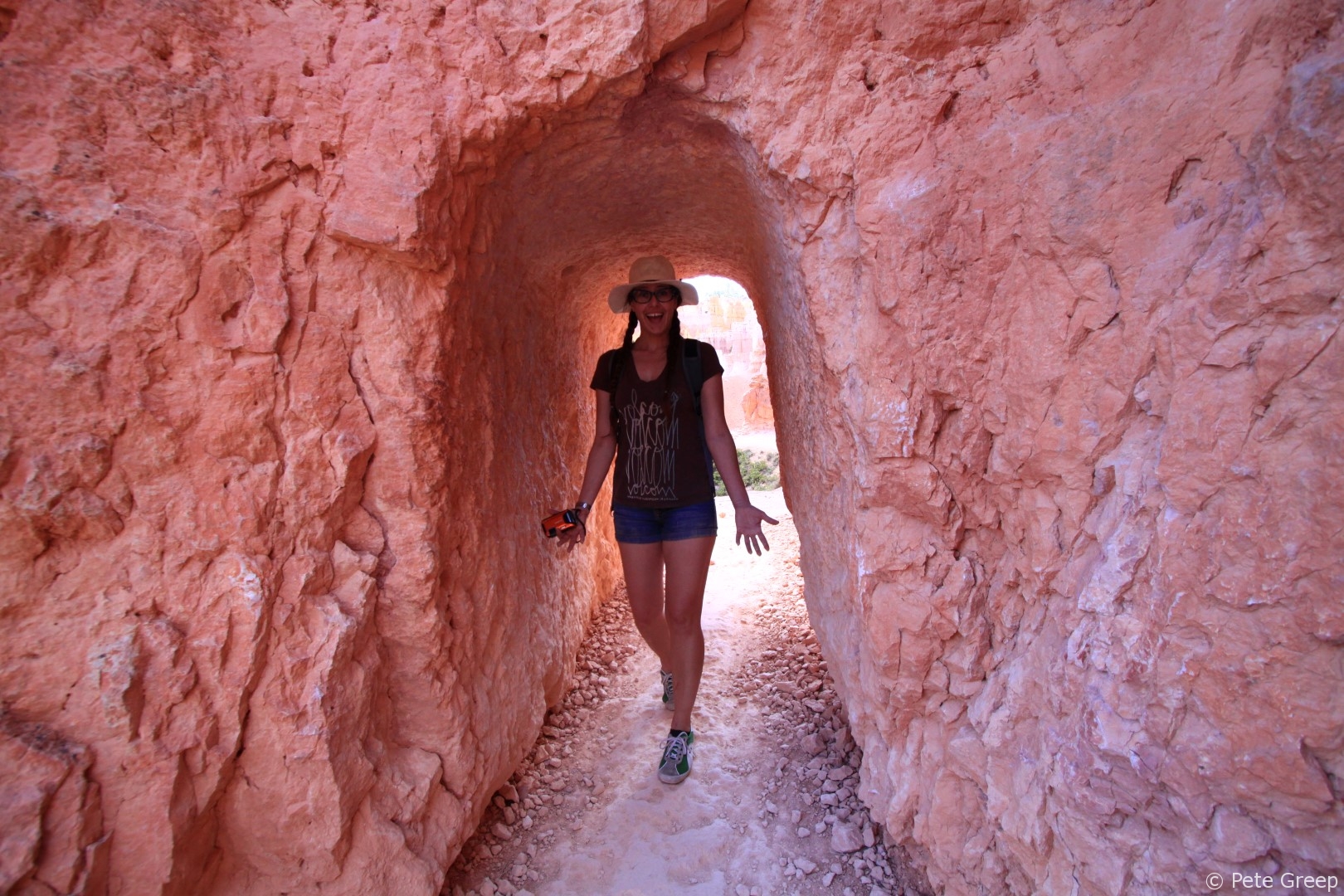 Here's where the trail climbs back up out of the canyon.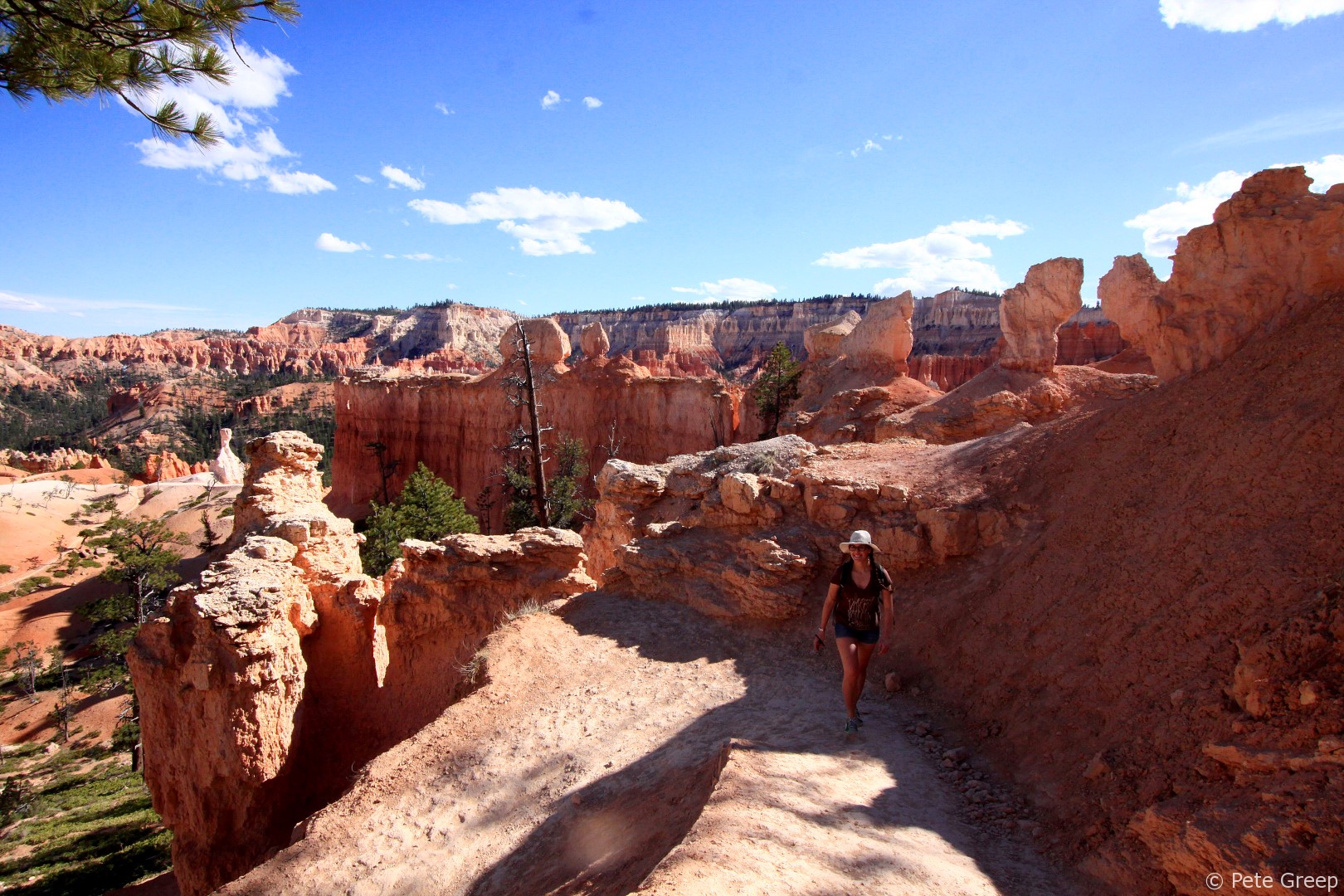 It keeps going and going.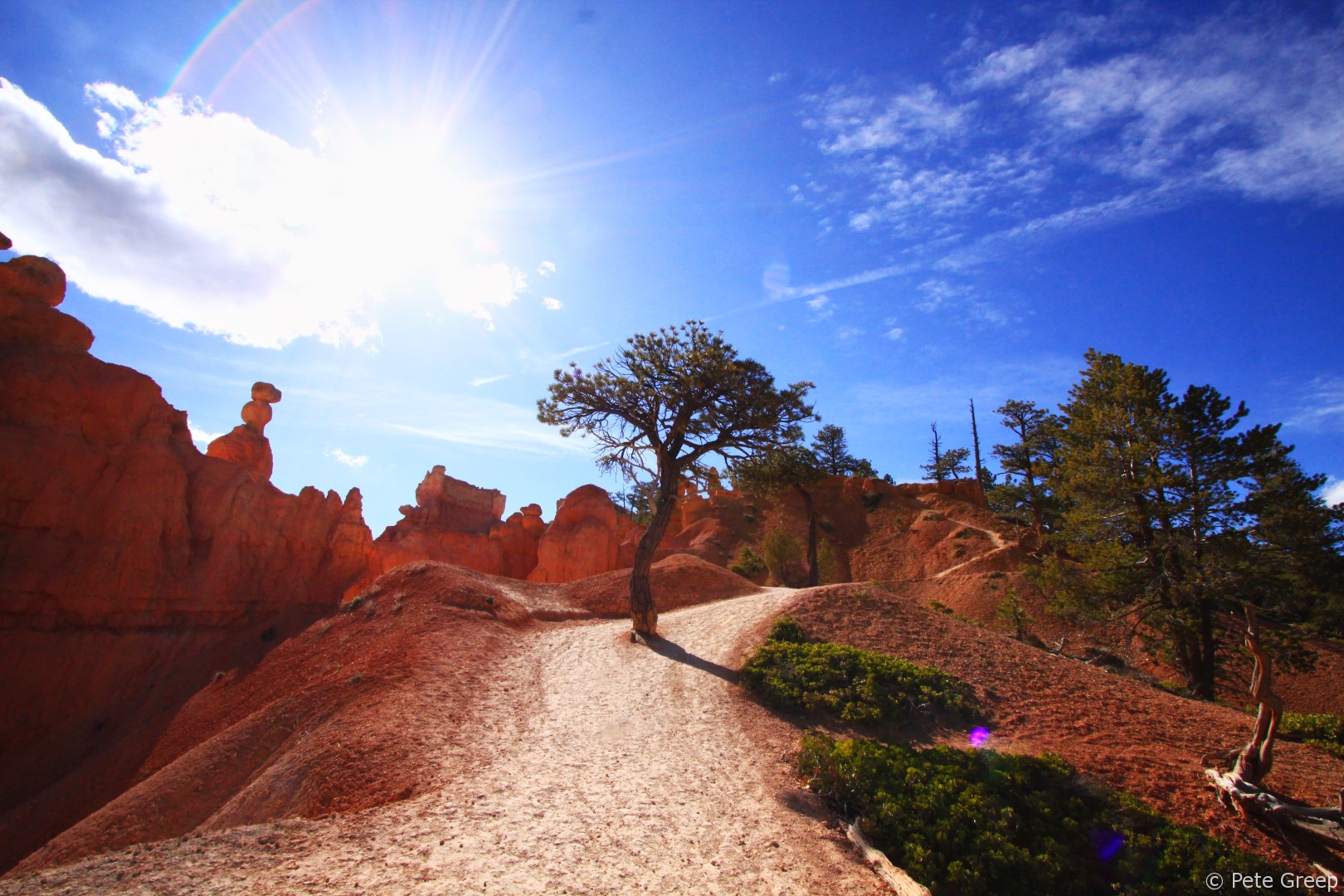 The higher you get, the better the views become.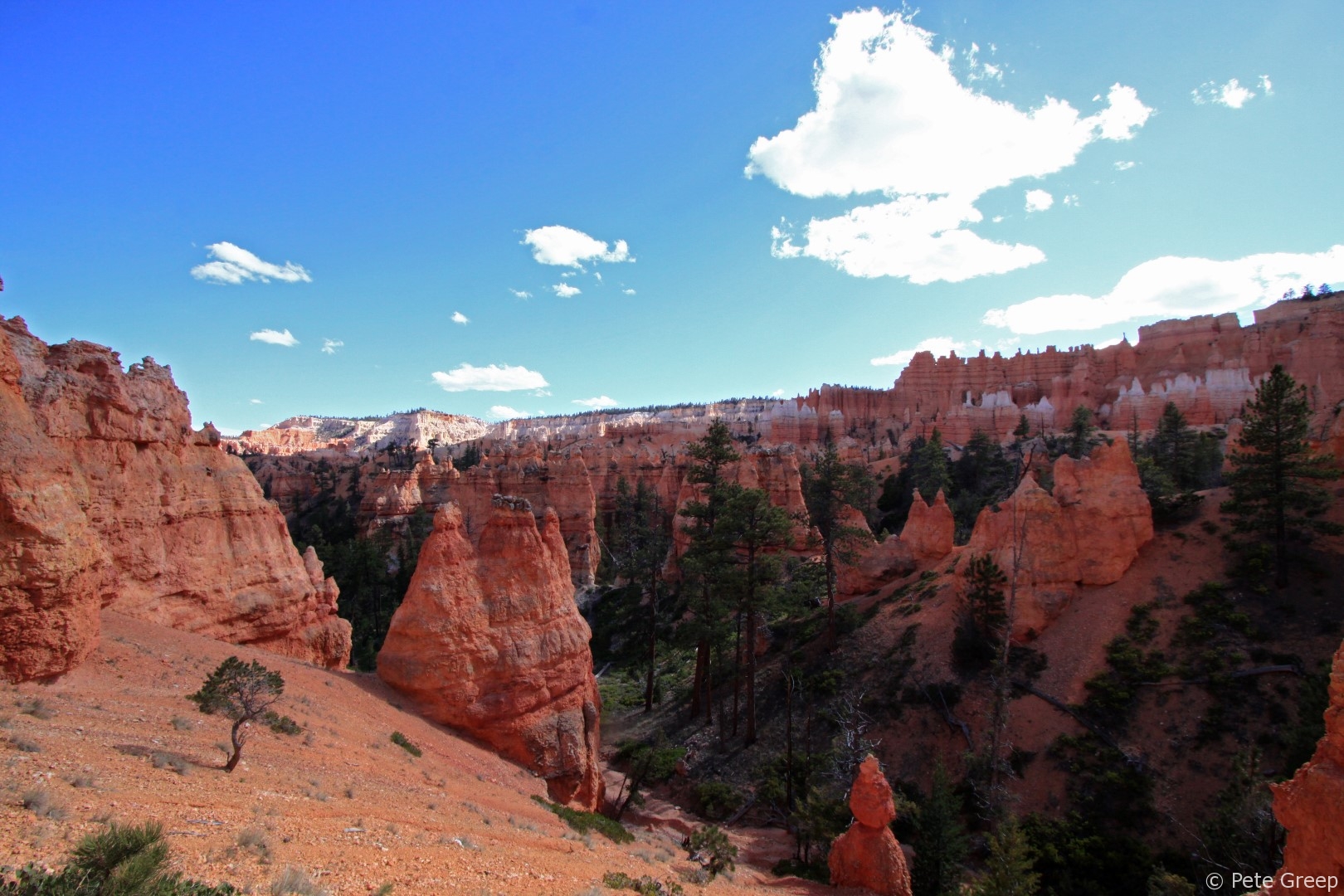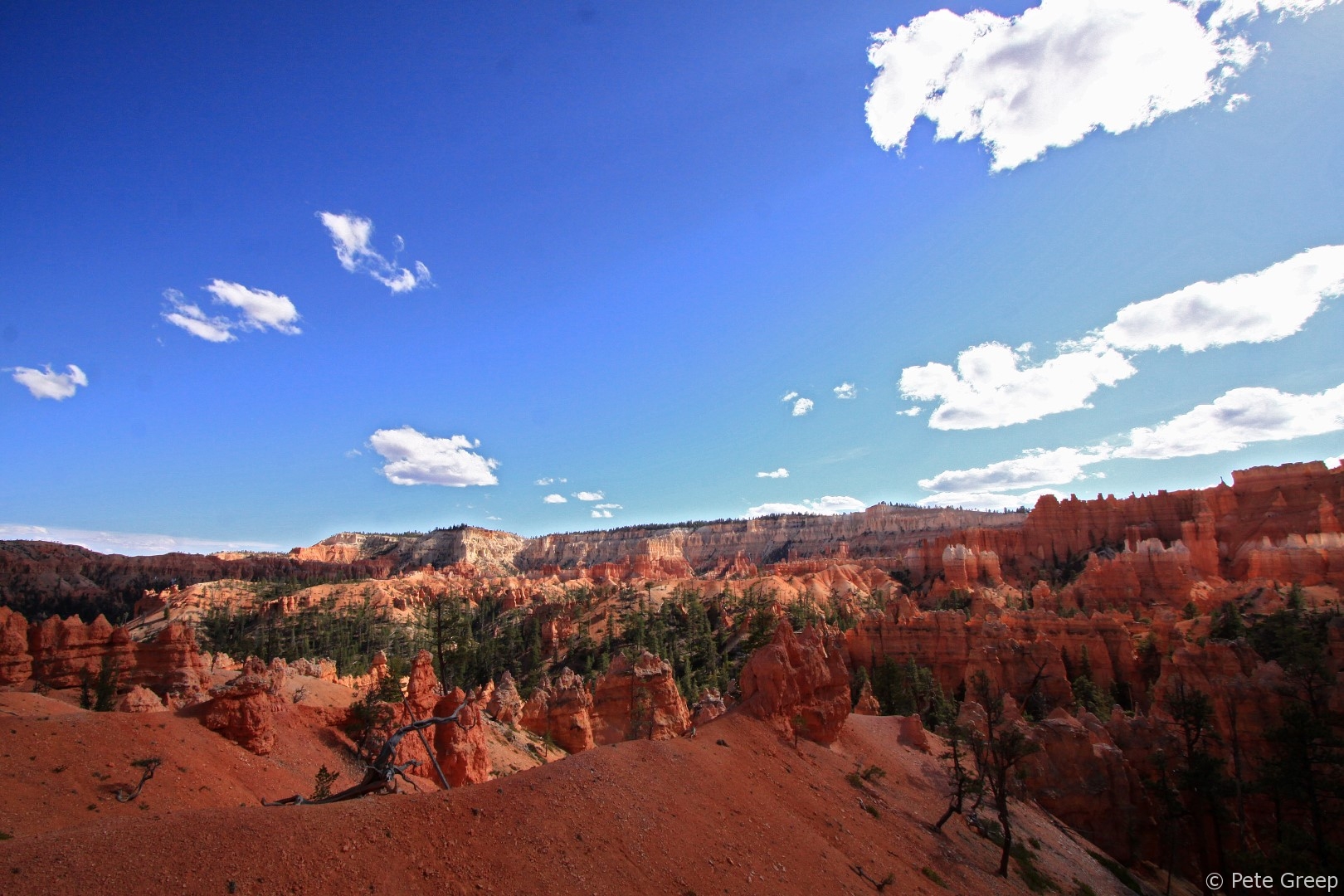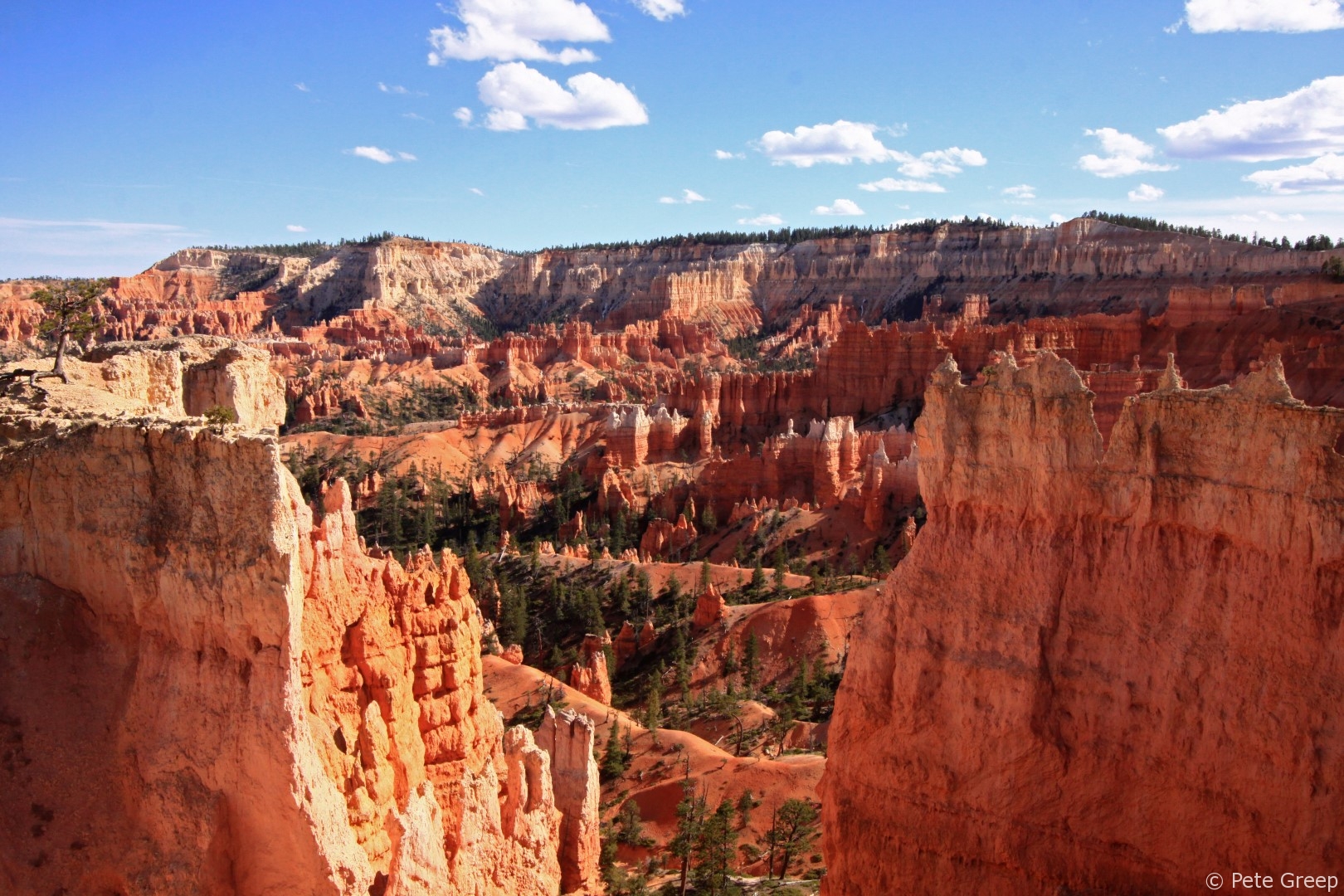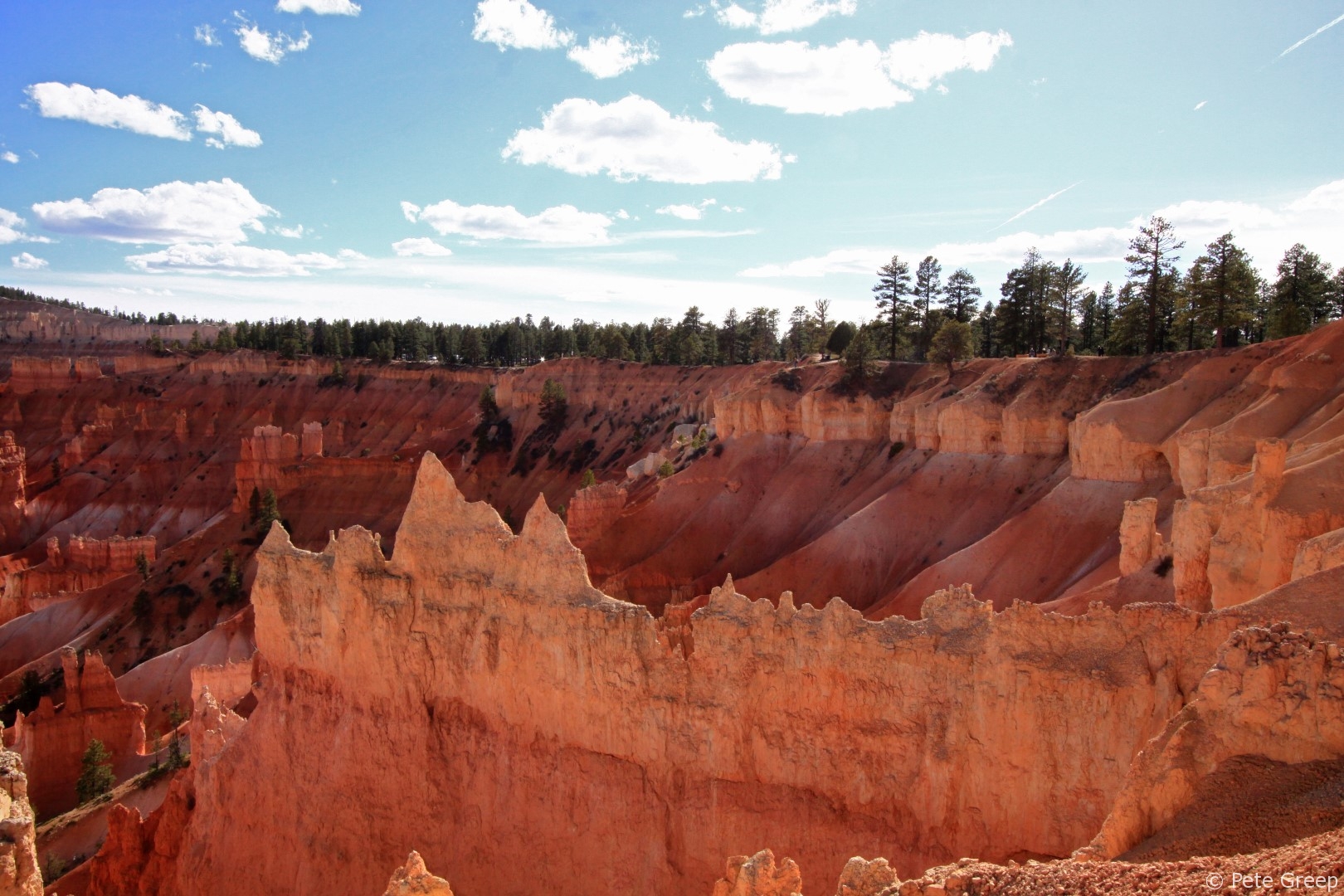 Once we got back to the top, we drove further down HWY 63 to Natural Bridge. There are multiple turnouts and parking areas for lookouts but Natural Birdge was the only MUST SEE.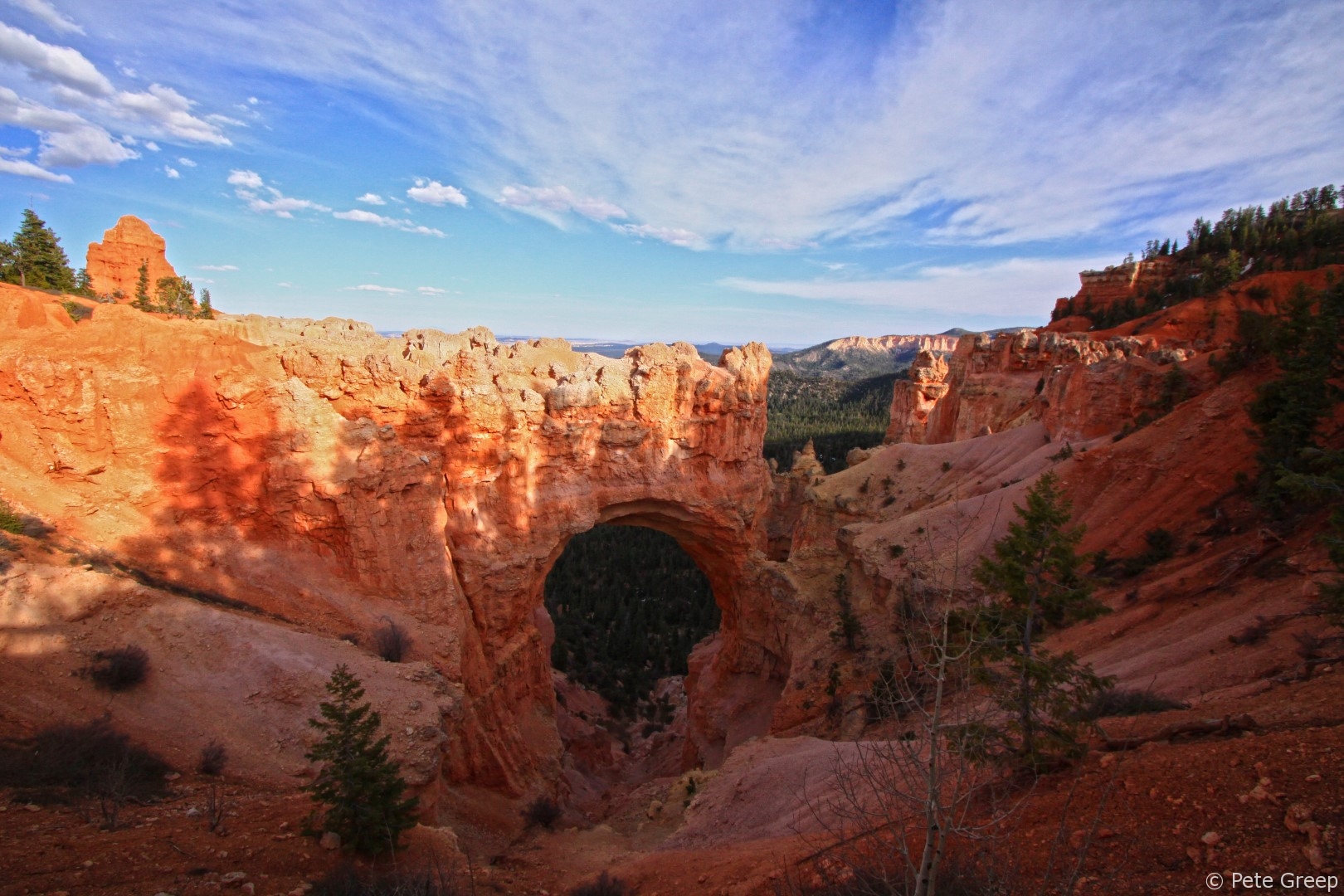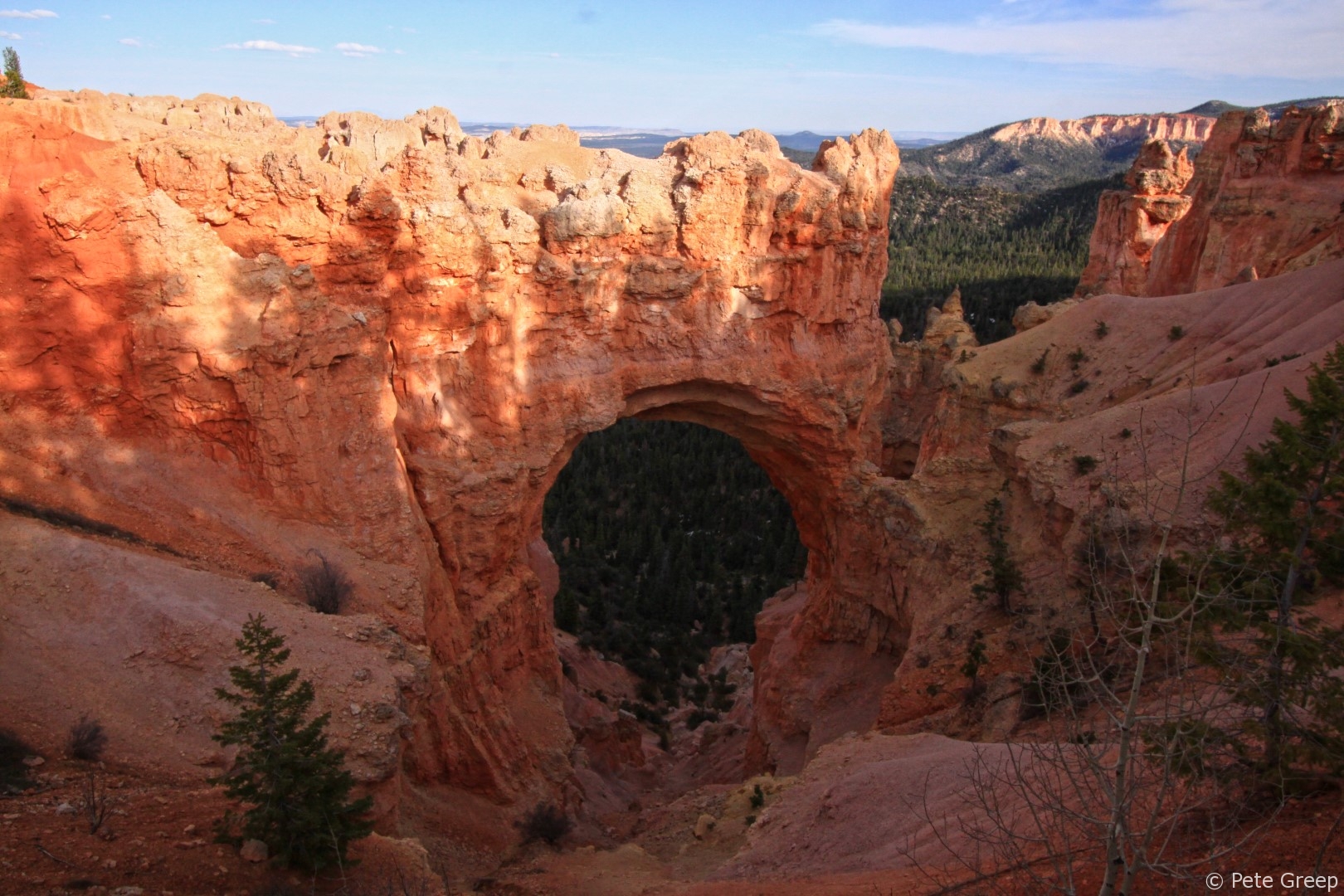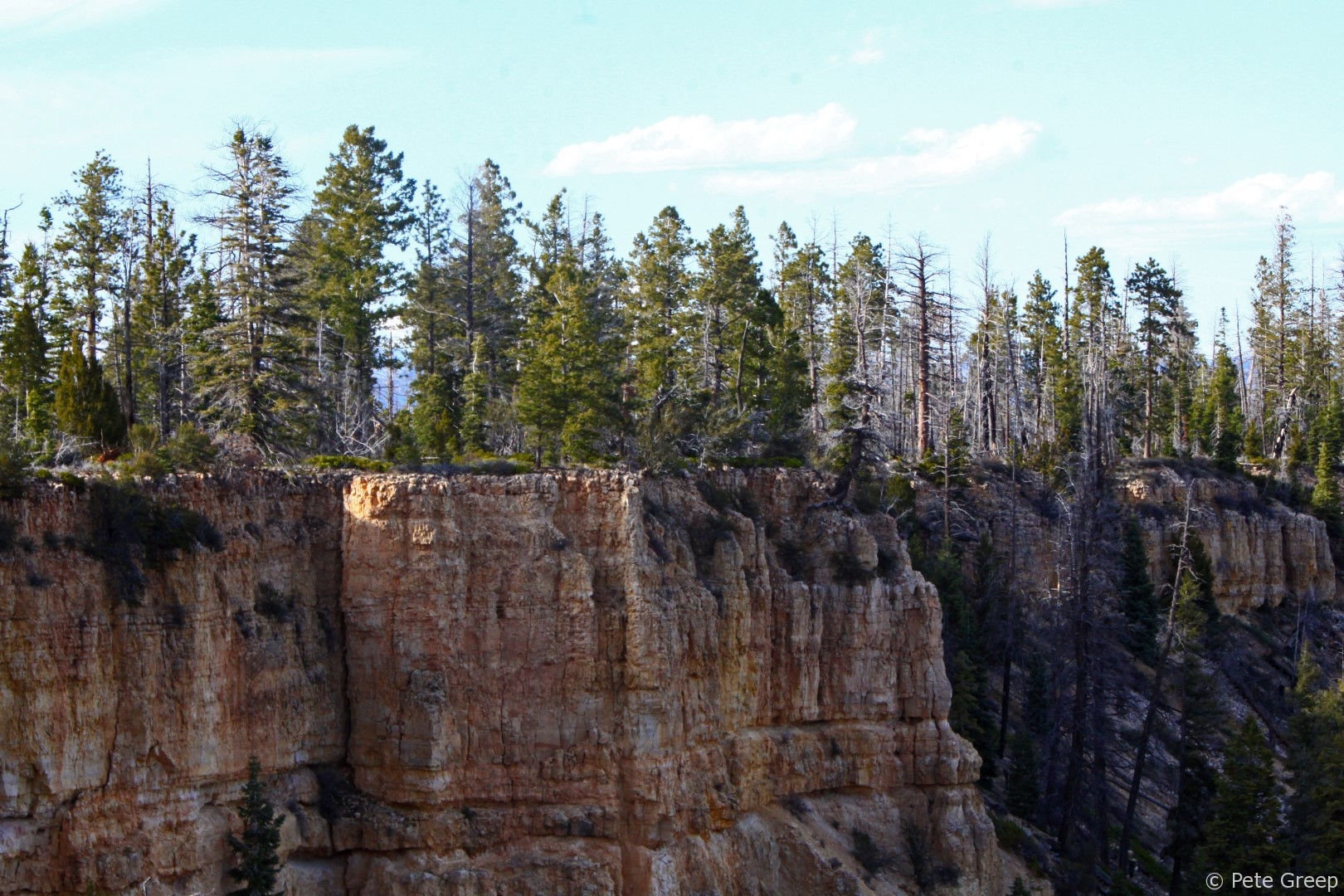 Along the highway, I stopped to snap a couple more photos.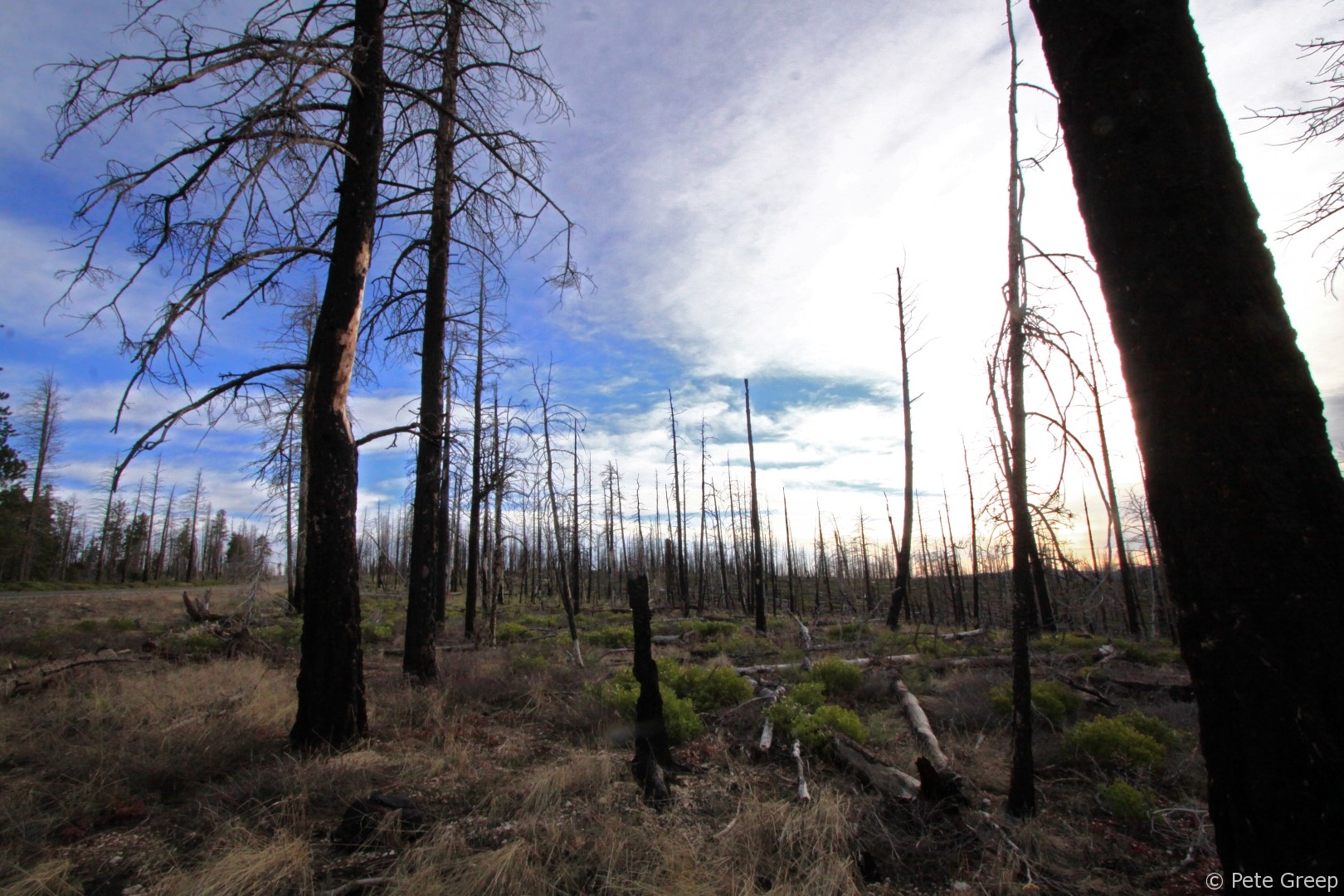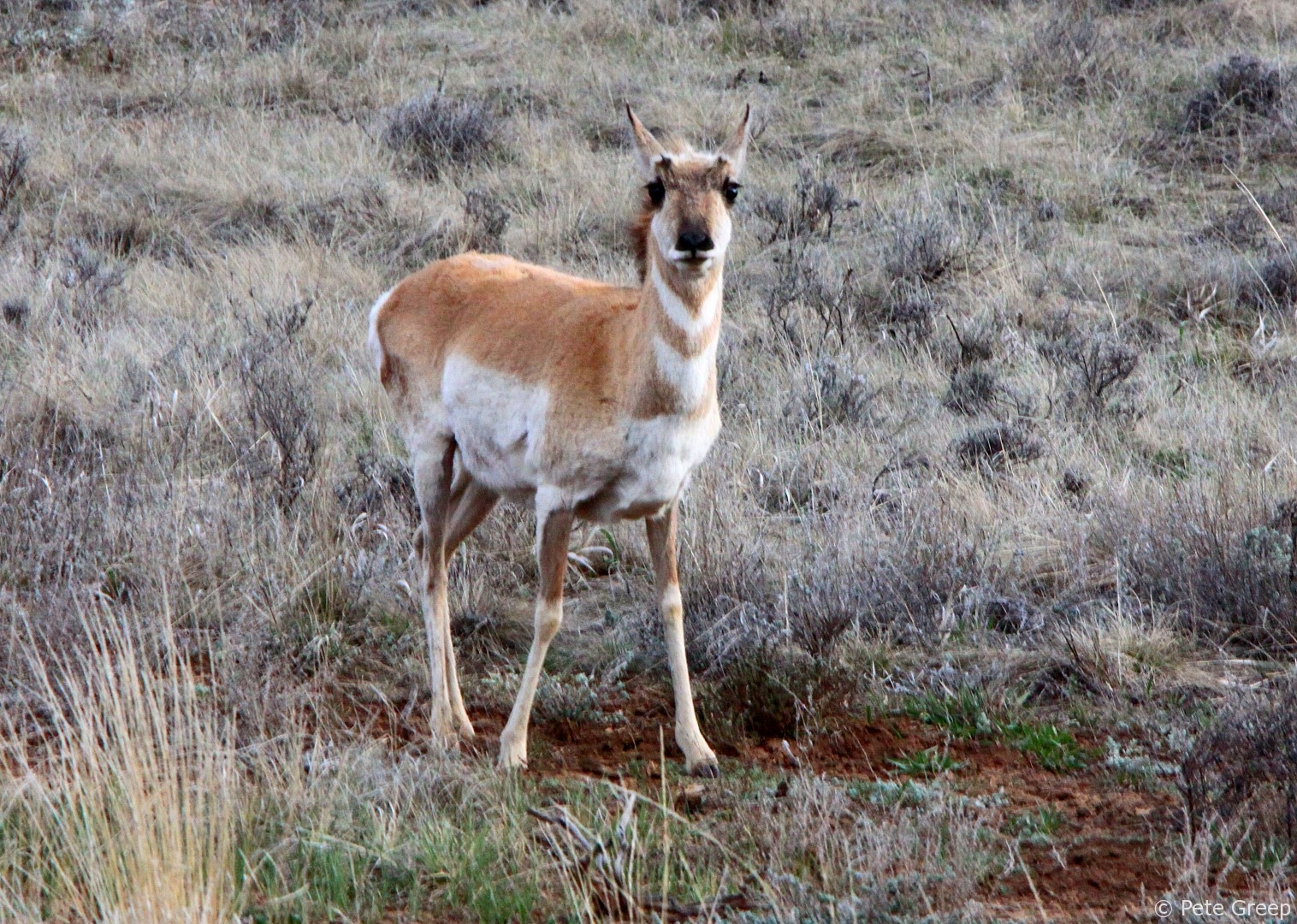 Comments
comments