Sunday started with the plan to meet up with my buddy Steve at Nelson Hills (singletrack heaven) which is about 20 miles south of my house in Henderson, NV. It was raining pretty steady and I was questioning if I wanted to leave the couch that day to go get soaked.
I decided yes, let's do it. I got that whole soaked part right out of the way on pipeline road on the first big puddle.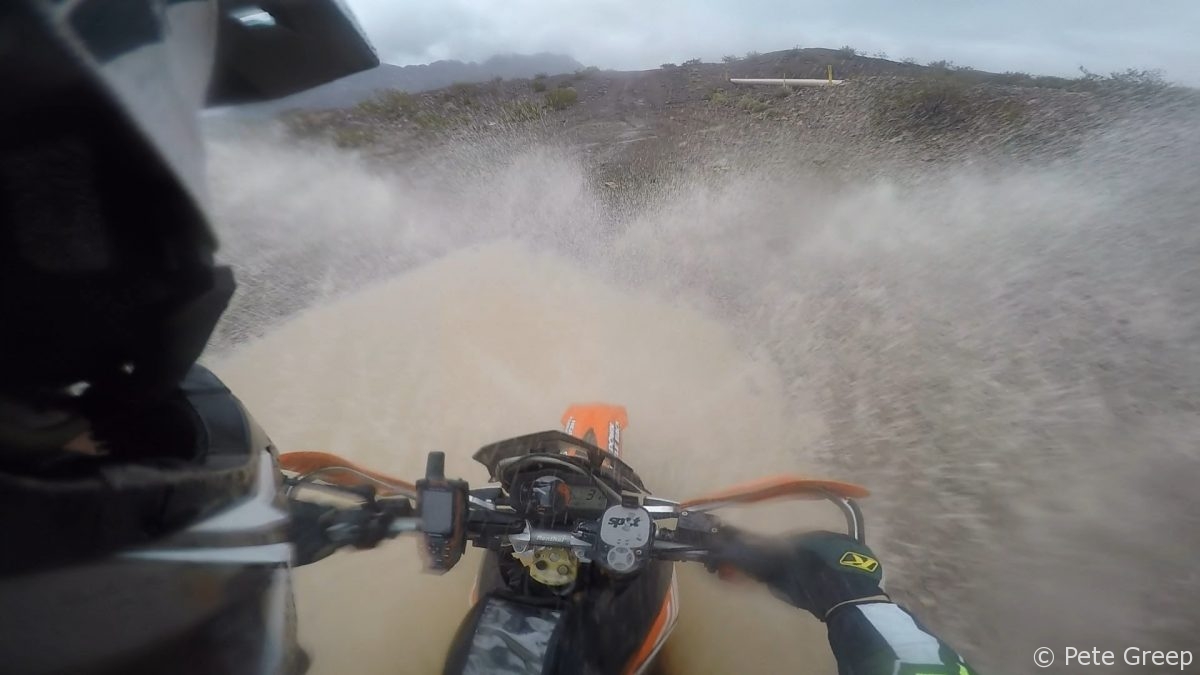 The second puddle I took a different approach.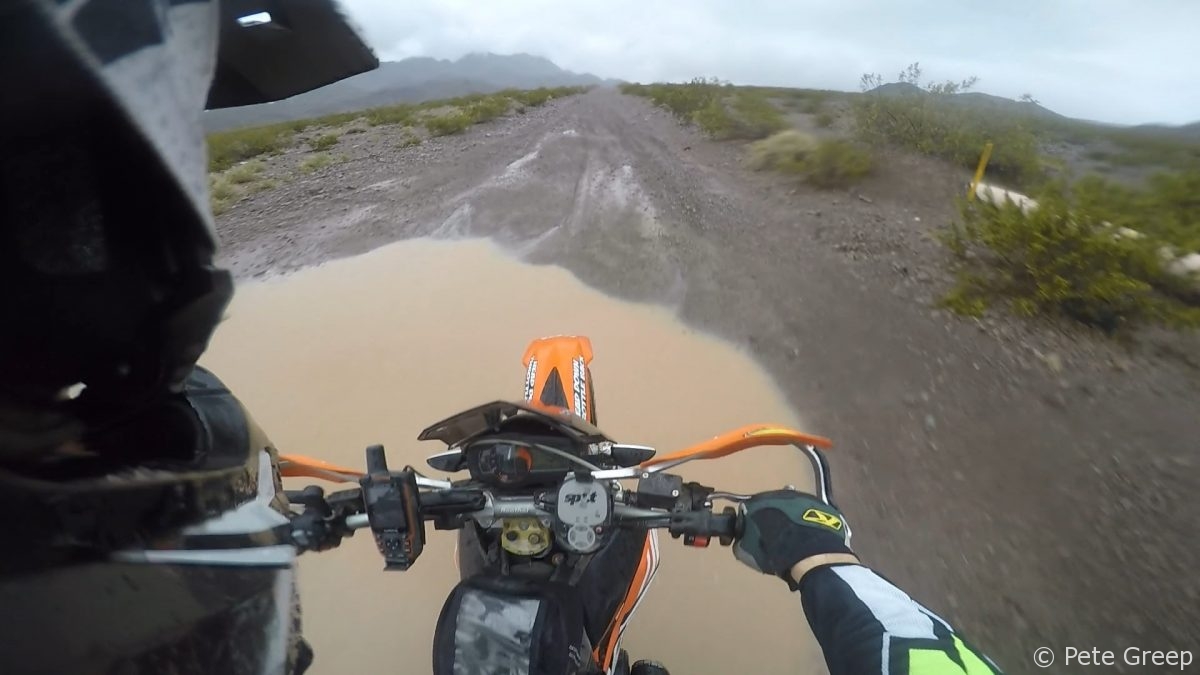 My shortcut road to Nelson was flooded. The last time I attempted this mudhole I ate sh*t pretty good. I wasn't up for that today.

I went around the mudfest through the desert, got out to Nelson and played around for a little bit, then went to the meetup spot. A couple others were there, but no Steve.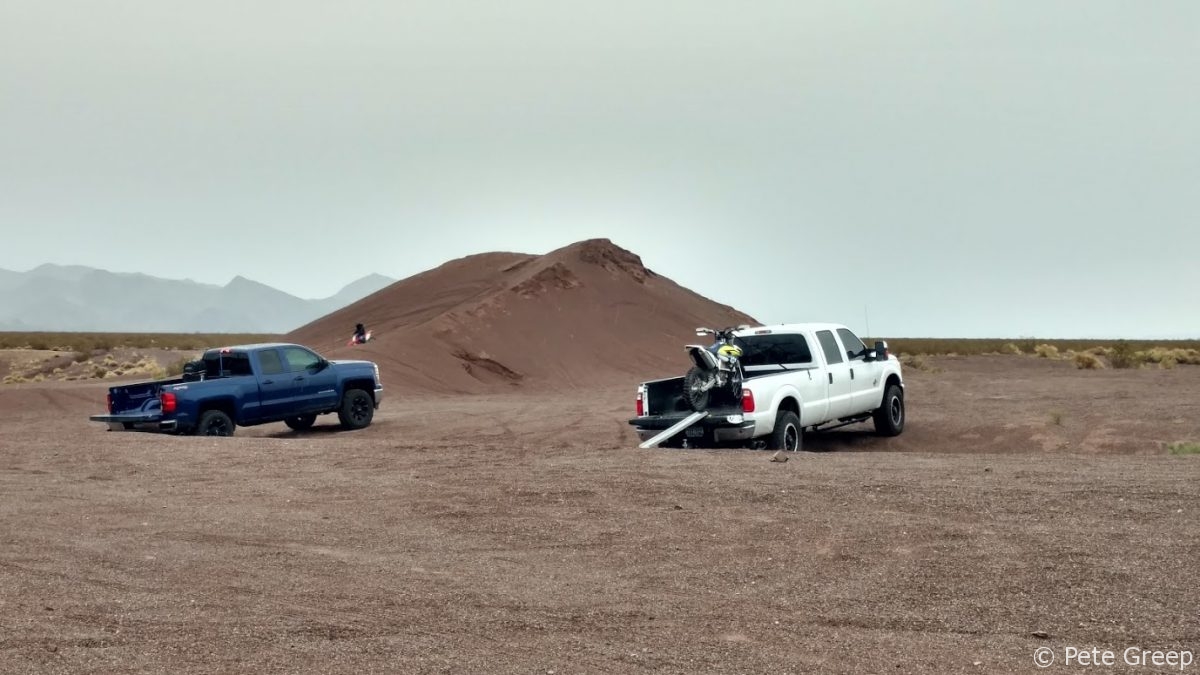 Ends up he was running late from a meeting so I hit the hills and started playing.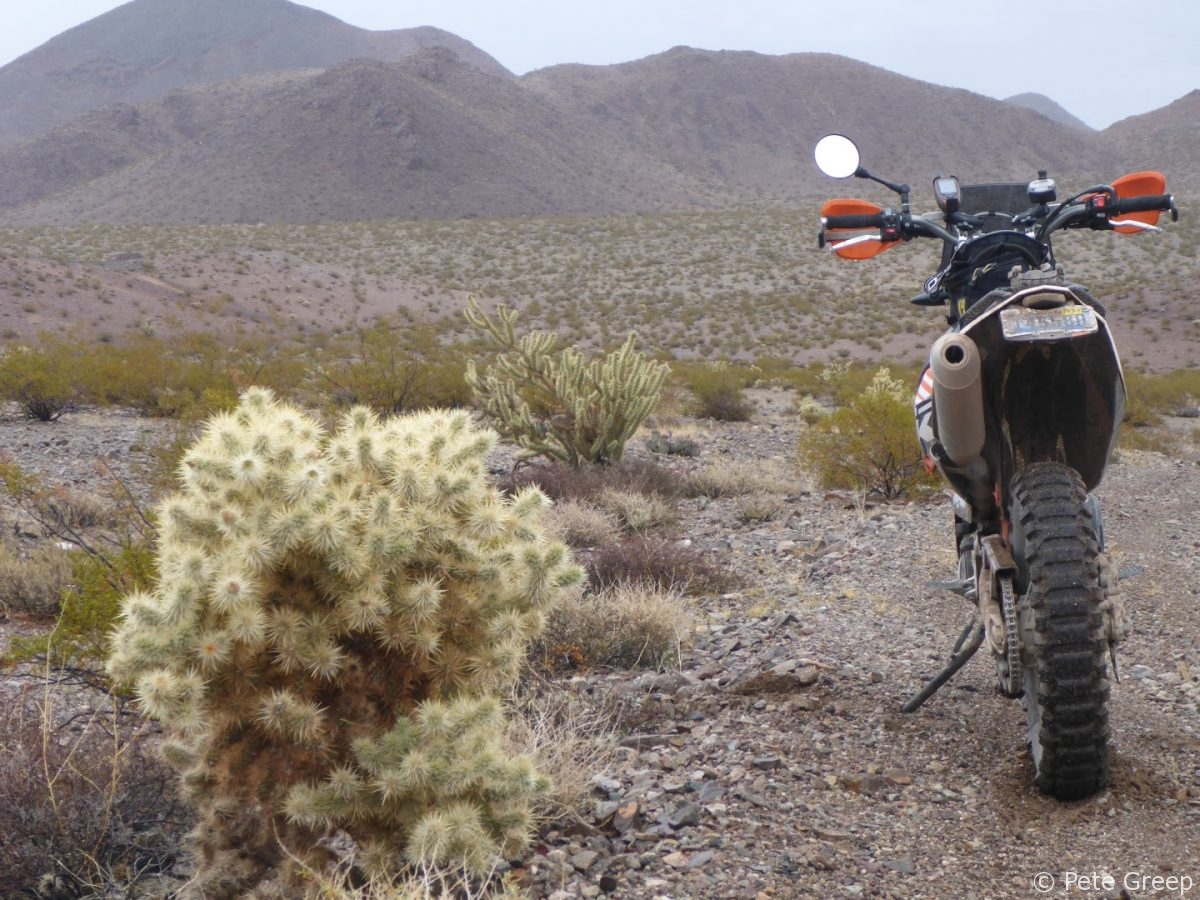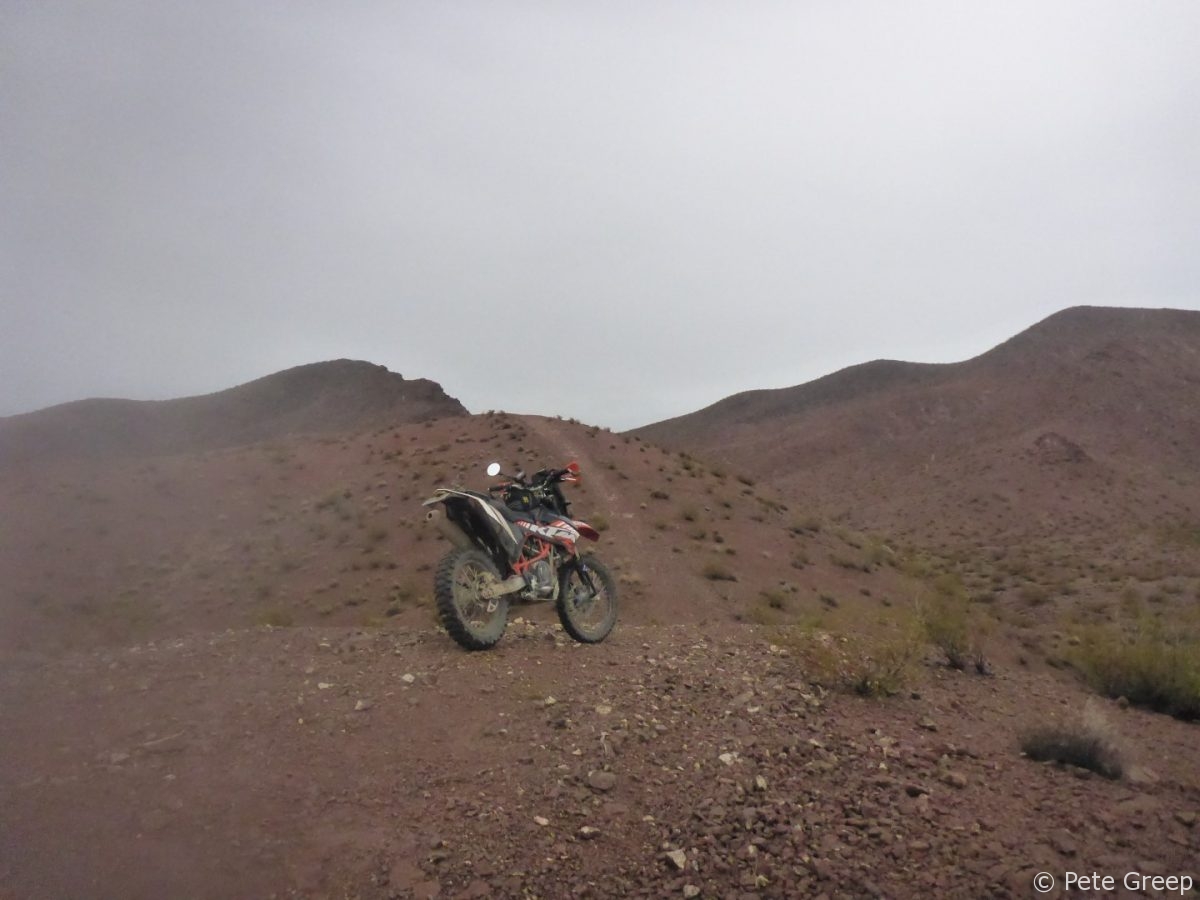 The desert is awesome when it rains.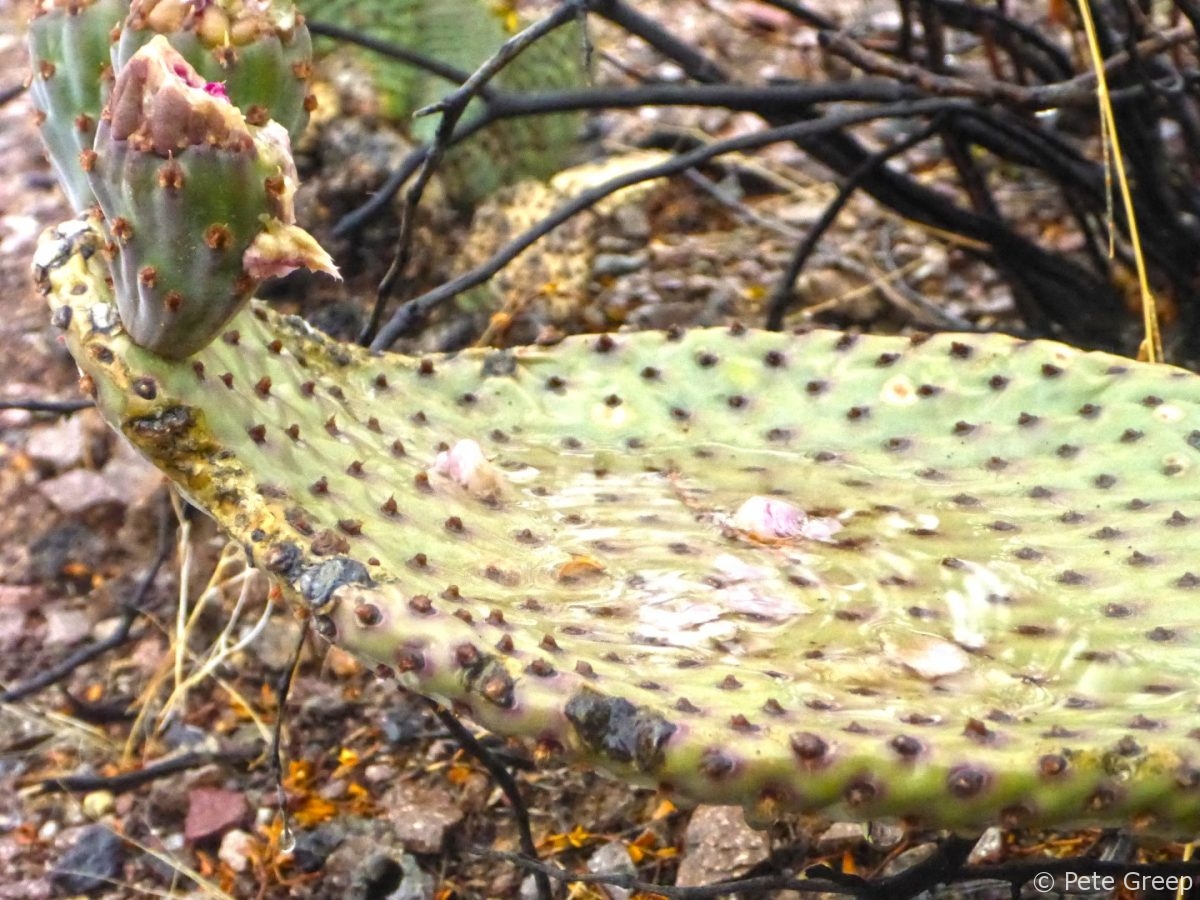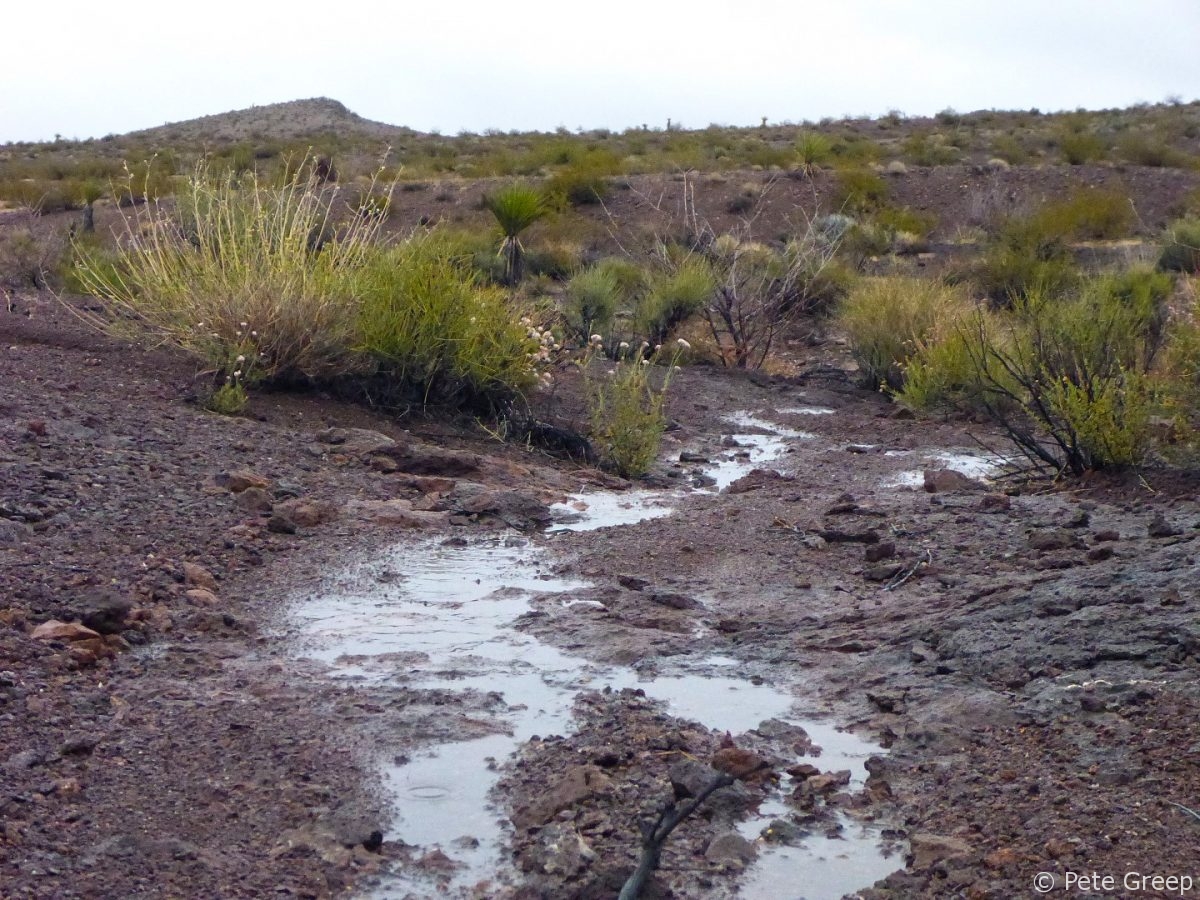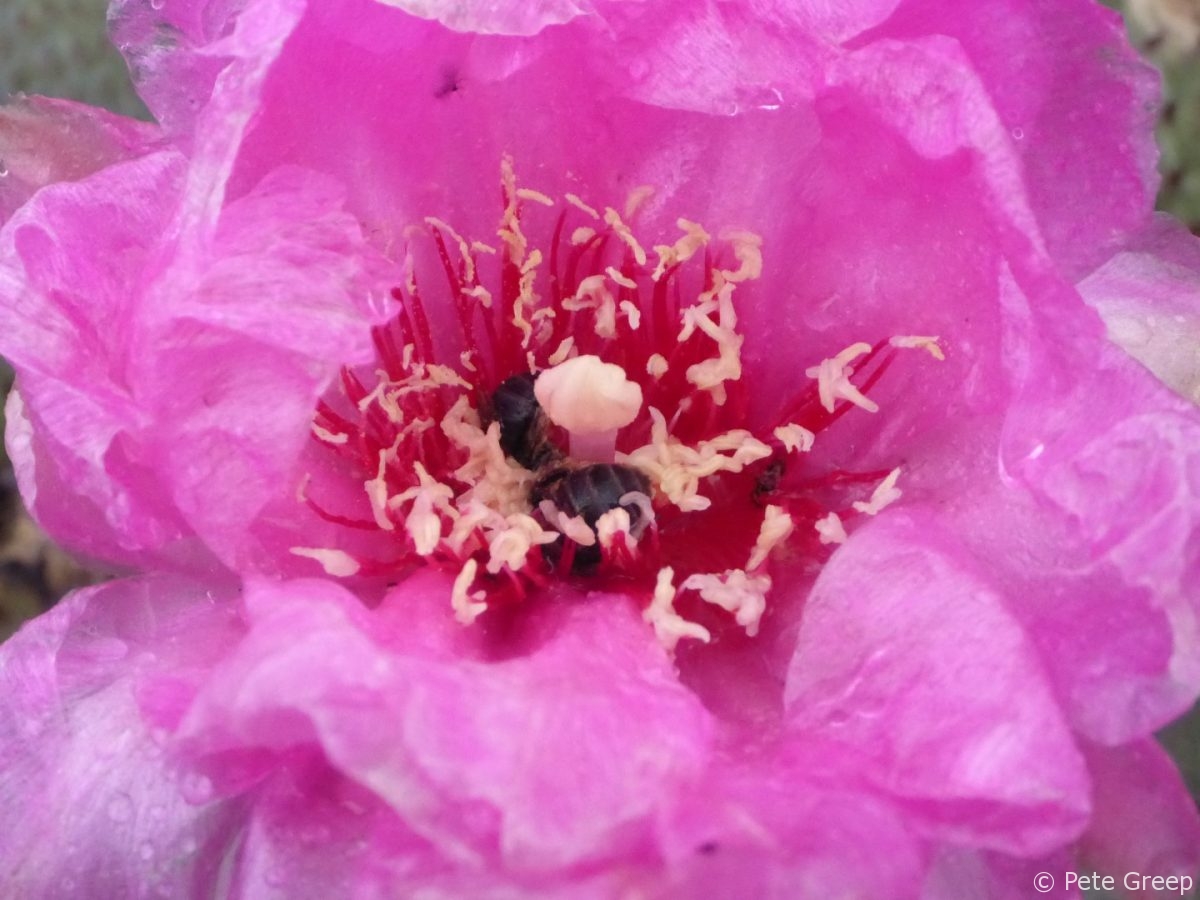 After roaming some singletrack through Nelson I decided to go look for a place that I had been wanting to explore for years now, Murl Emery Arch. It is a natural bridge near the town of Nelson named after a boatman and adventurer in the early 1900's. He was born in 1903 and died in 1981 in the town of Nelson.
The day was super foggy and it was still raining lightly but steady. This is the staging area overlooking the town of Nelson. Most people who visit the arch park here and hike the trail in. It's roughly about 1.5 miles or so.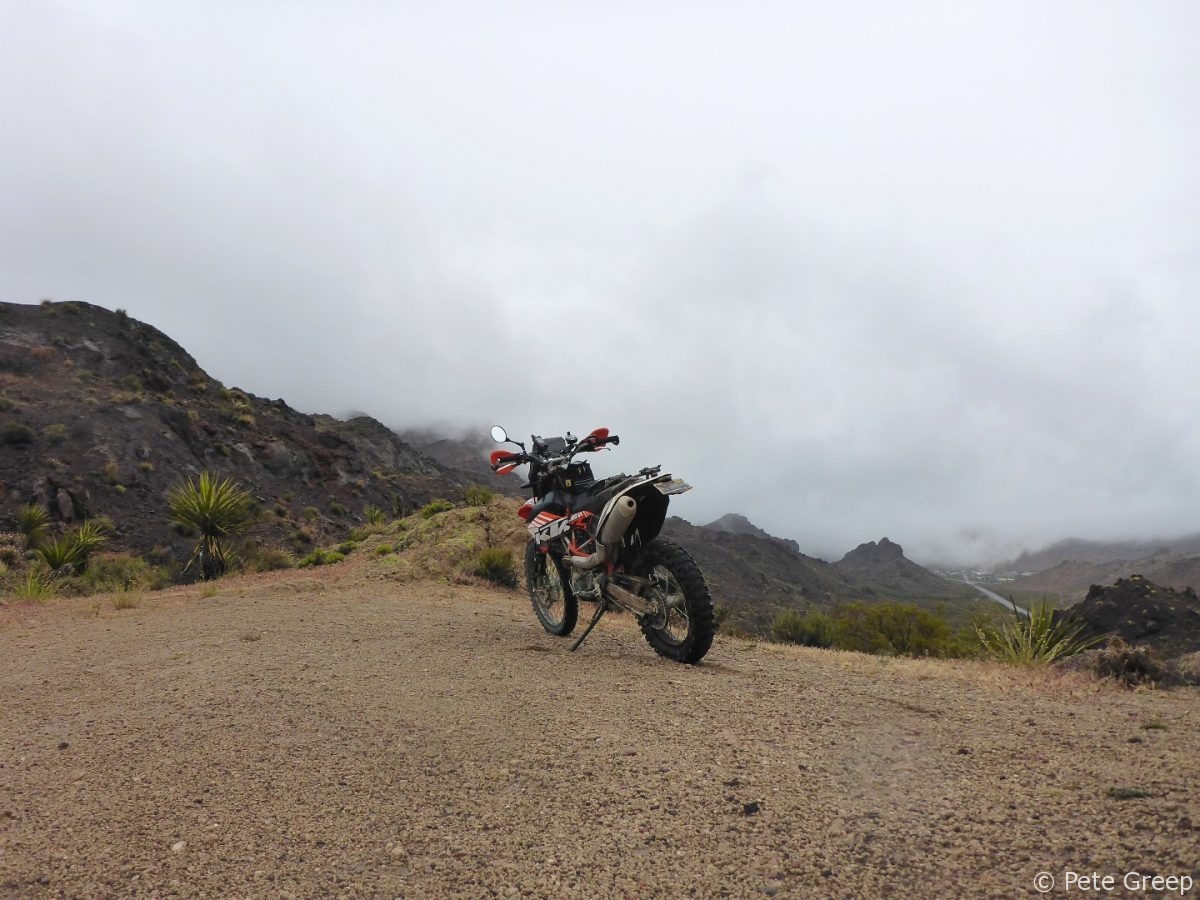 More flowers. I hope you like flower and nature pics because there are a ton more to come.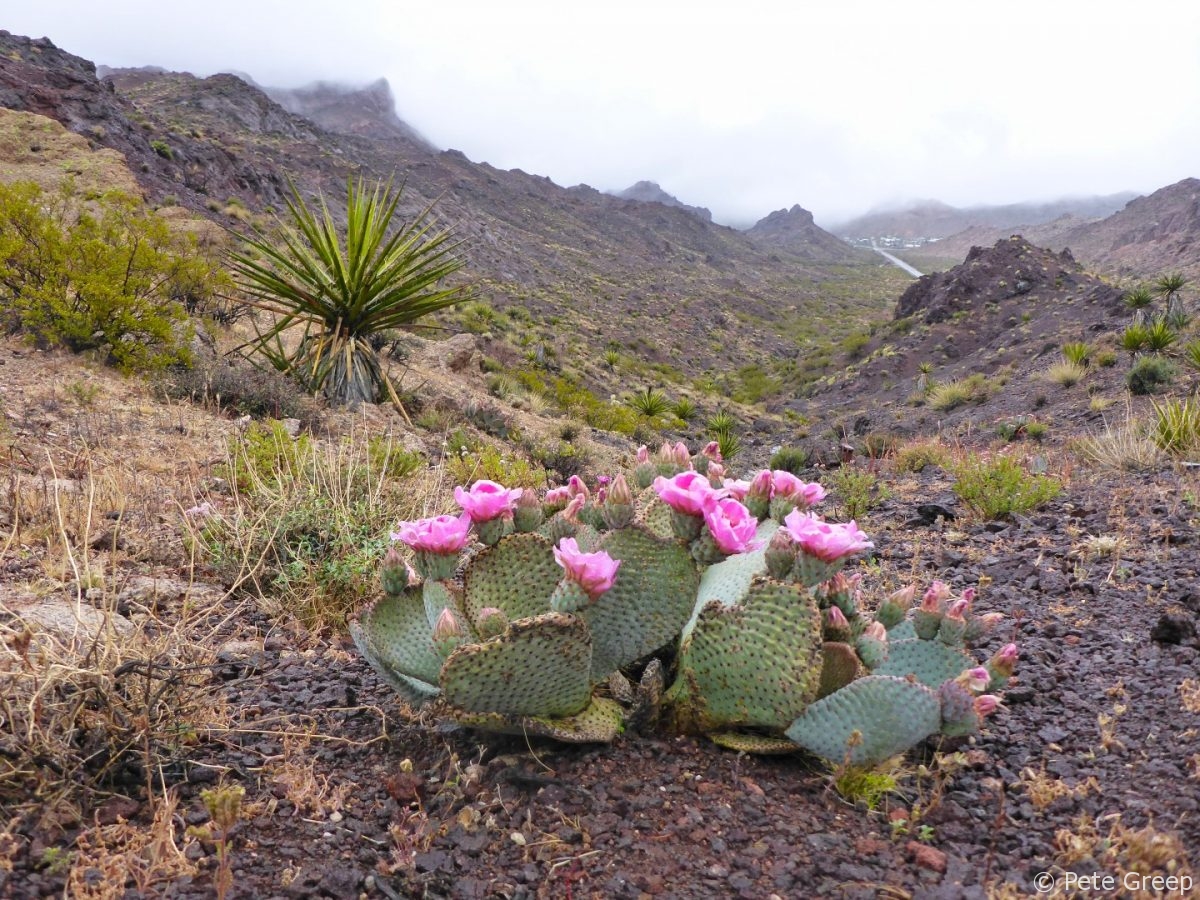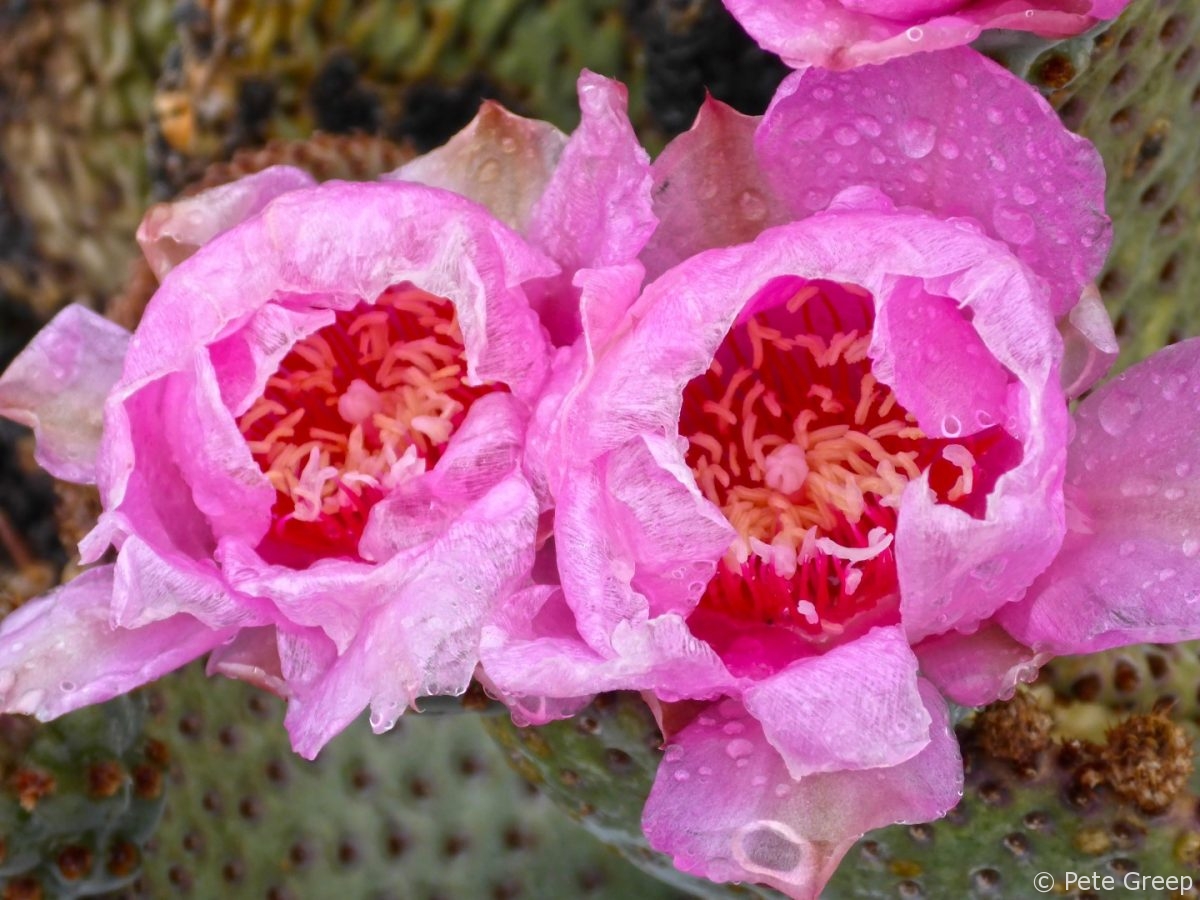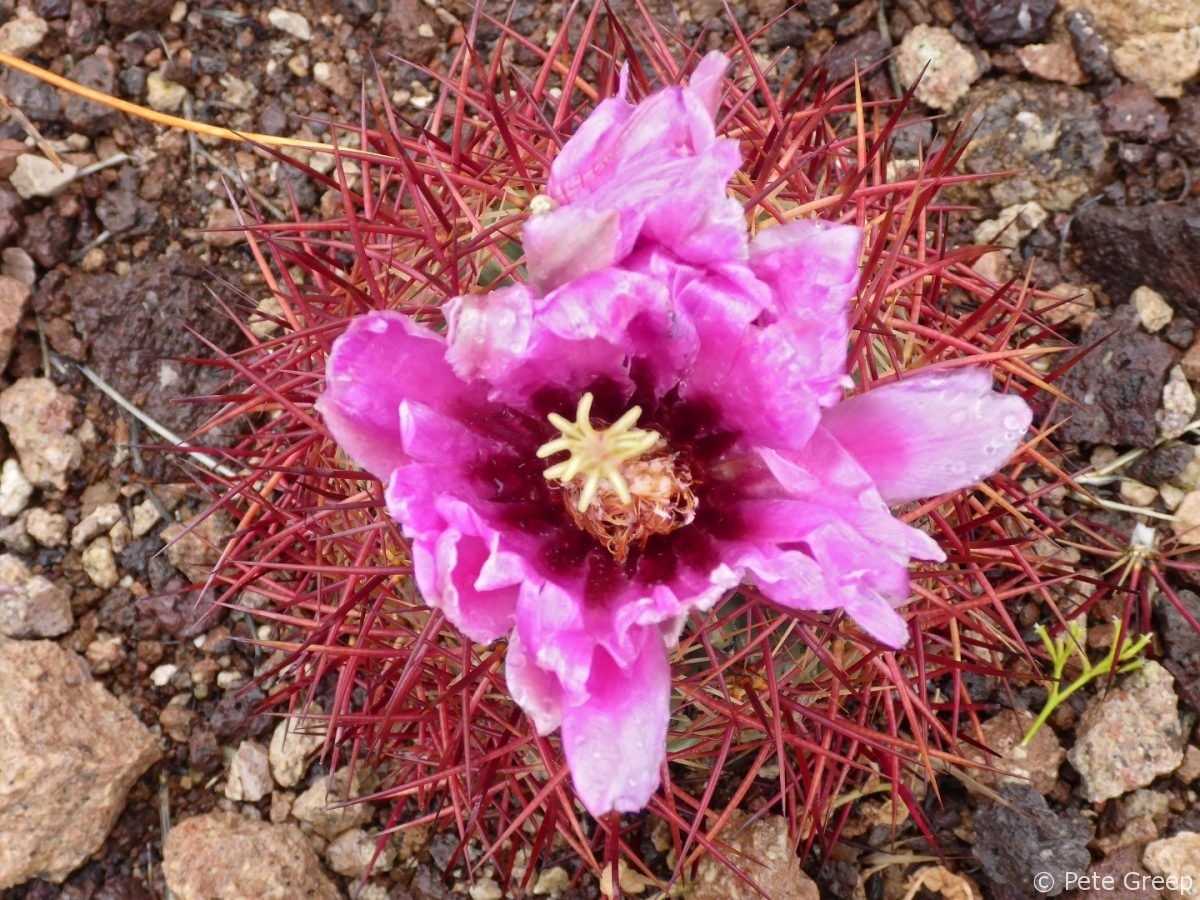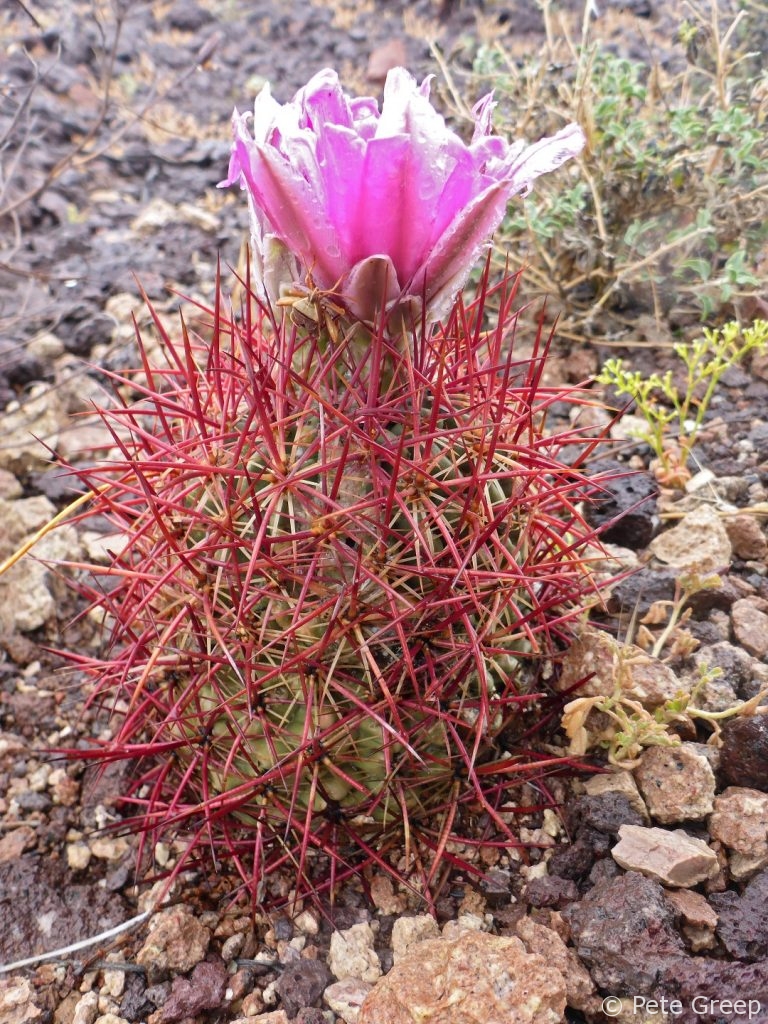 So, as I mentioned earlier, most people hike this trail. There were no signs saying no motor vehicles so I rode it as far as my heavy 690 would allow and parked it to hike the rest of the way in. I stayed on the trail and respected it by not driving over any vegetation or grabbing more throttle that I needed to. The canyon was super foggy and the water was flowing very steadily down the wash.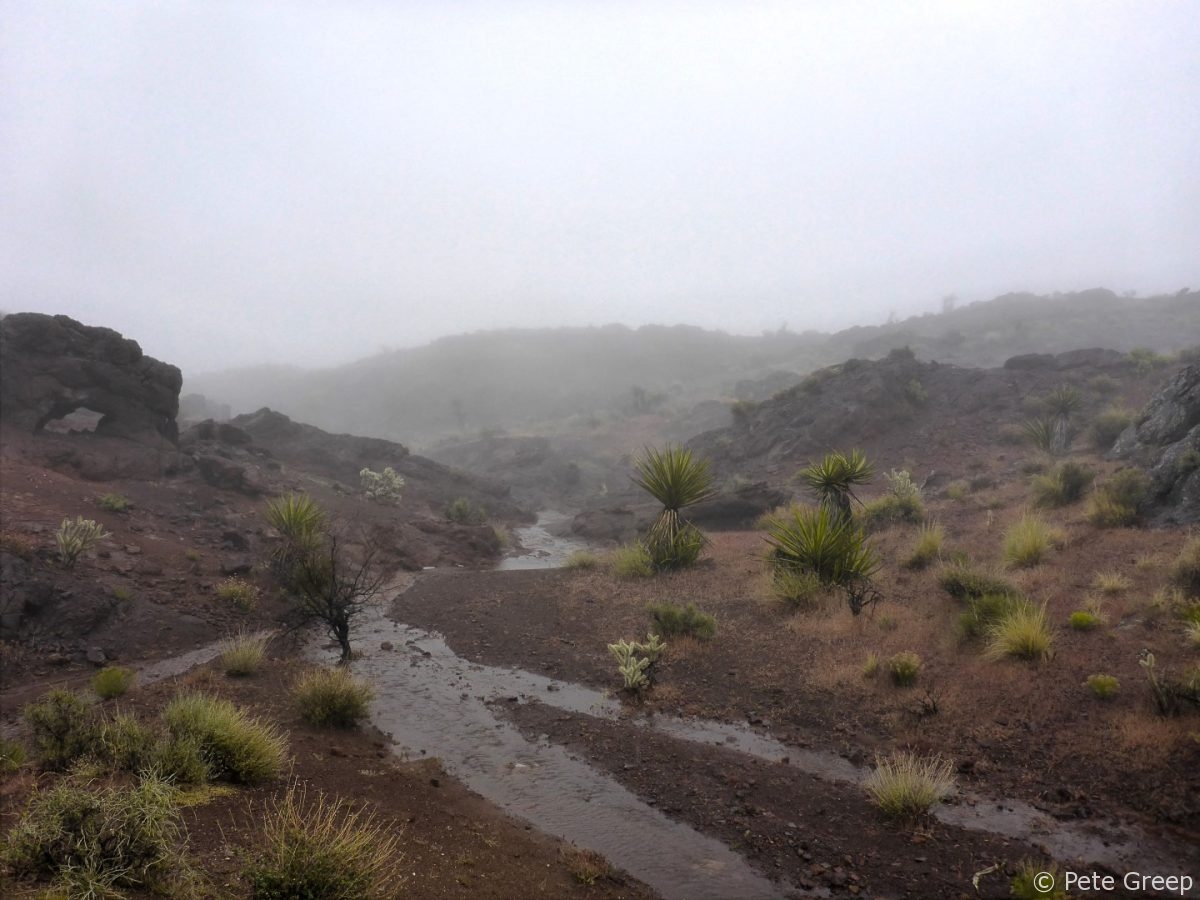 The hike in was about 3/4 of a mile. I left all my gear on since I was already soaked except for my head so I decided the helmet would at least keep my head dry. After all it was nice and cool that day. As I got further down the trail, the water was flowing more and more as side trails of water were being fed to the spring from various parts of the desert. It started getting more and more interesting as the sound of flowing water was getting louder and slightly faster. I could tell I was on the right path because of…well, the water…and because of hikers cairns.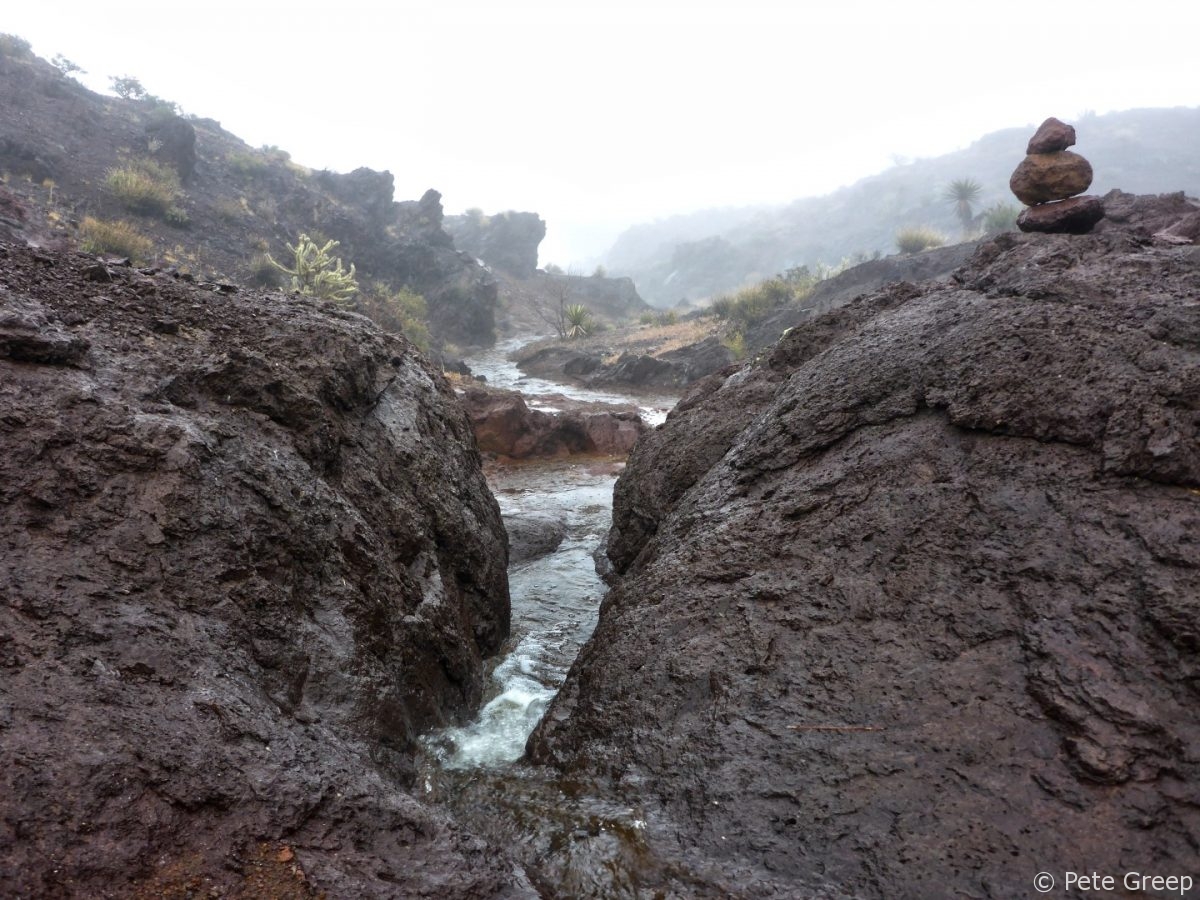 The water flow was substantial enough that there were waterfalls forming! I had the words FLASH FLOOD in the back of my head the whole time and was ready to GTFO if needed. There were plenty of exit opportunities and the rain hadn't picked up any more than the drizzle so I figured I would be ok.
Further down the stream.
Awesome

That big rock is actually hanging off another rock.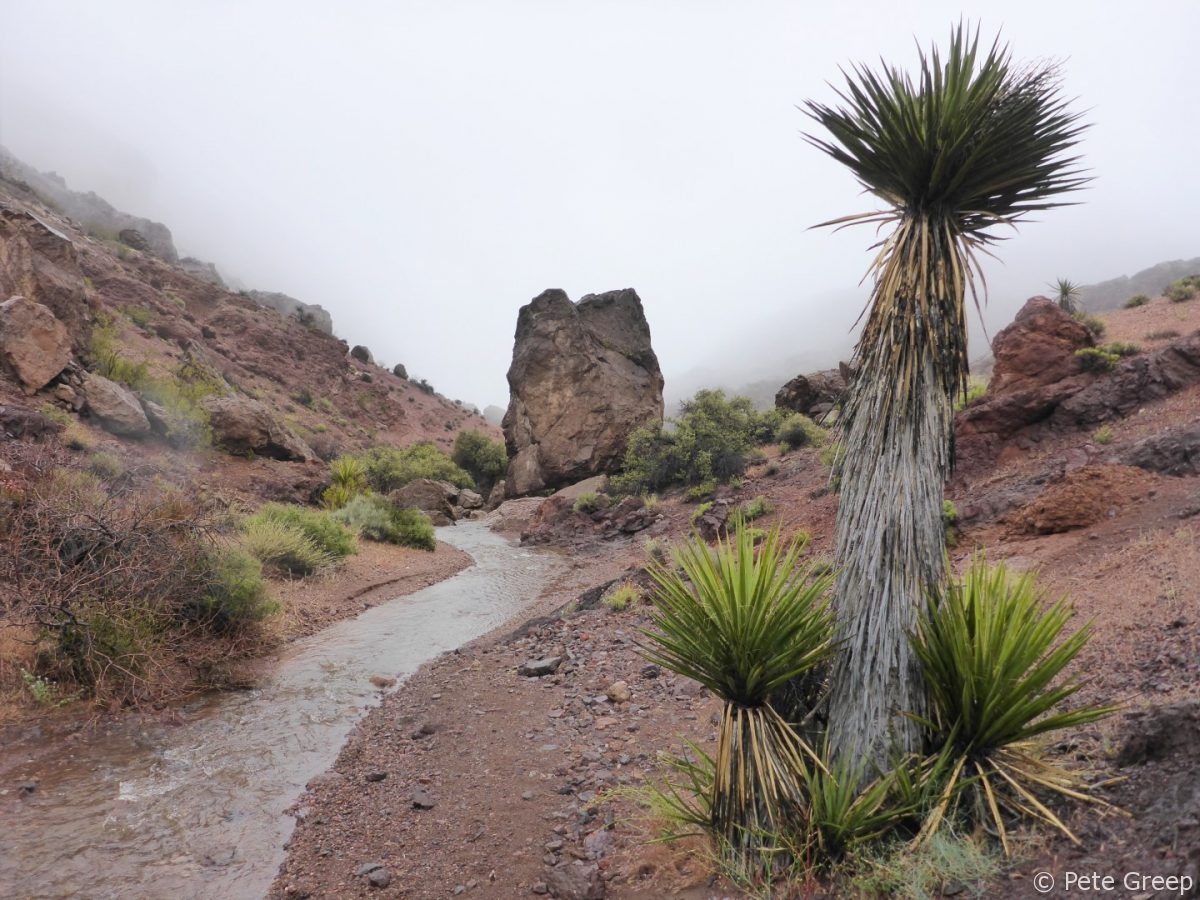 A closer look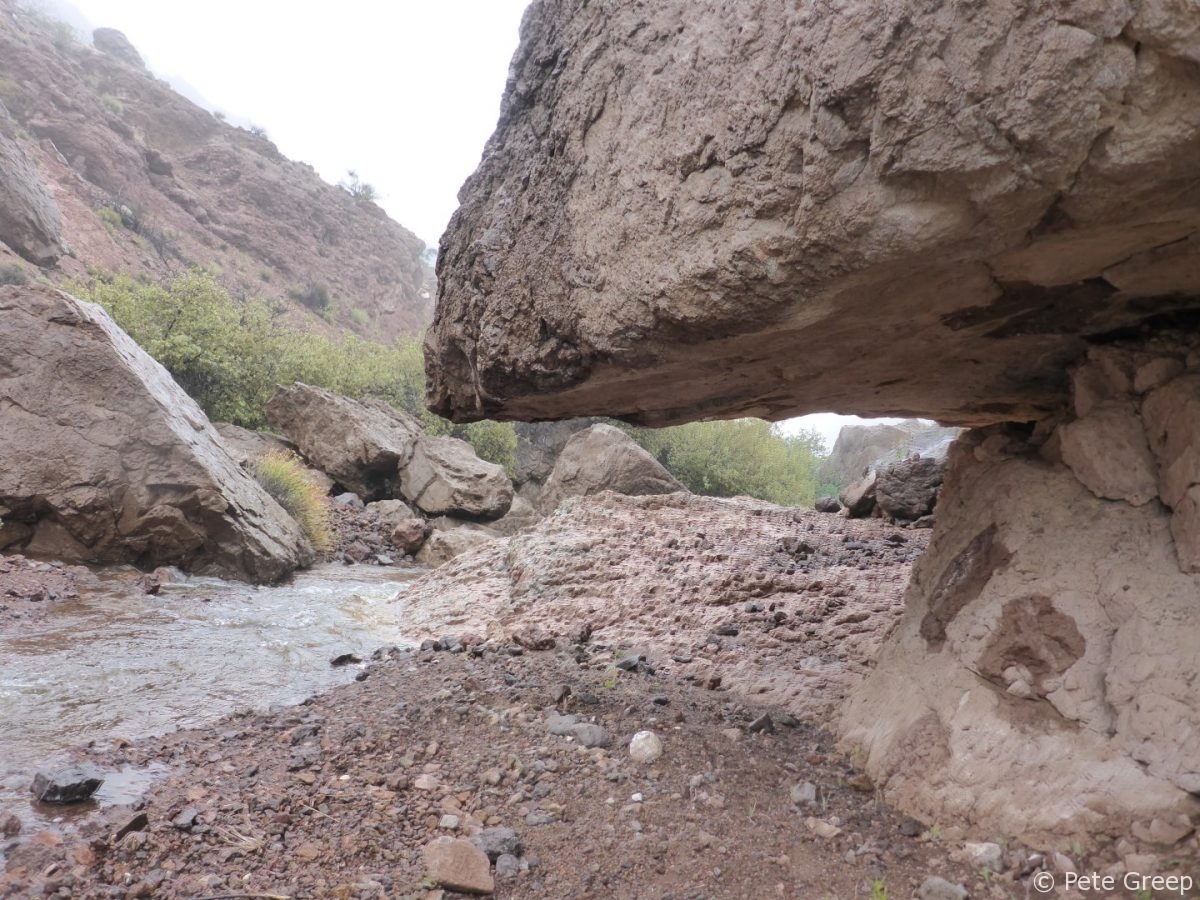 Some cool stuff along the way.
Am I still in Nevada???
Getting closer I can start to see the arch!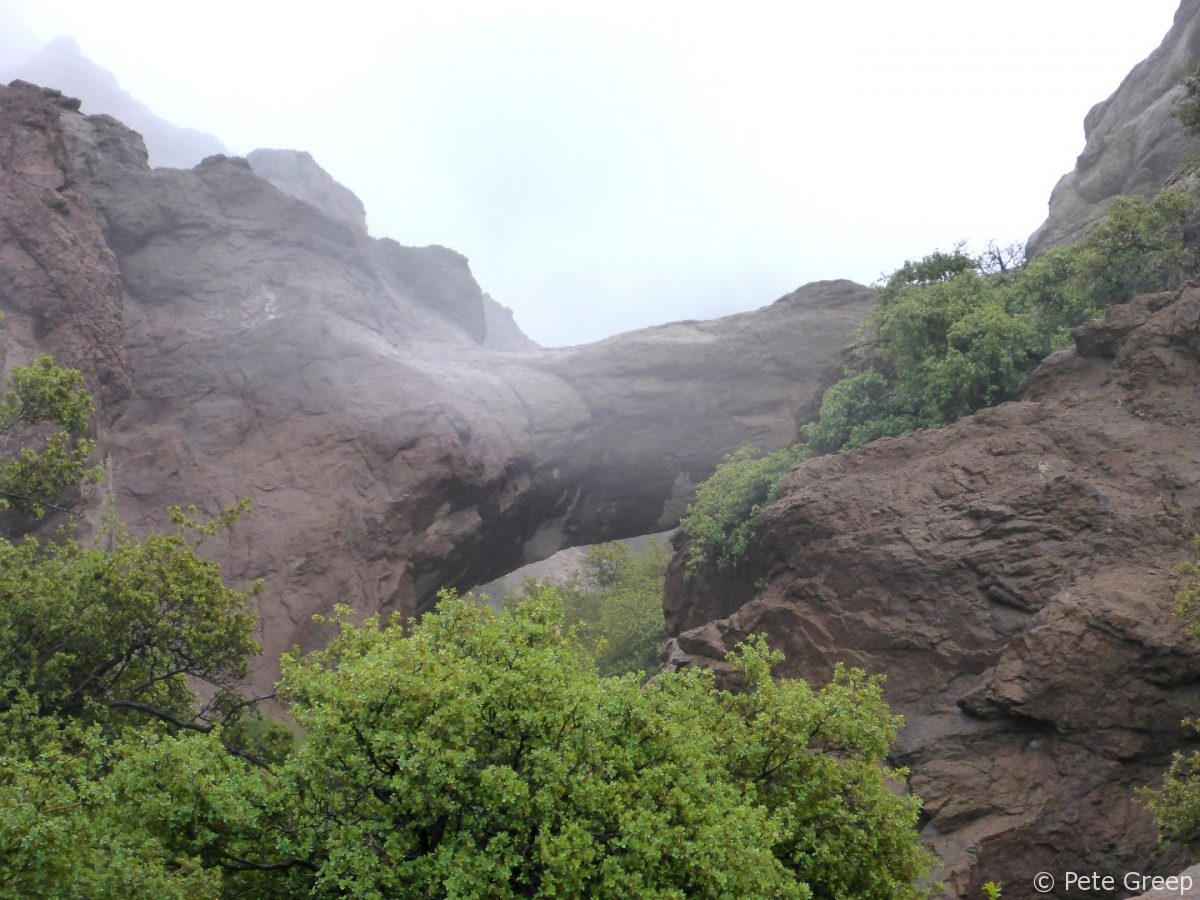 There she is!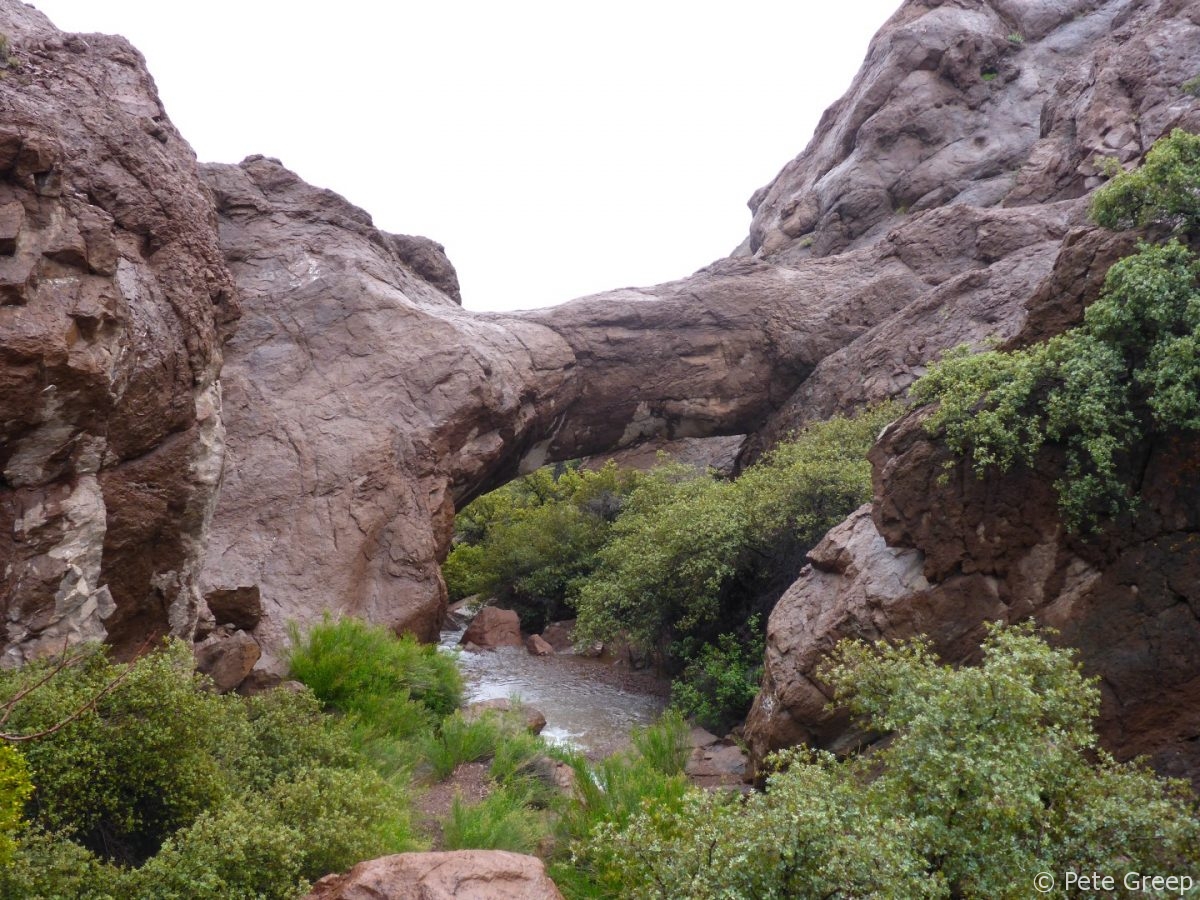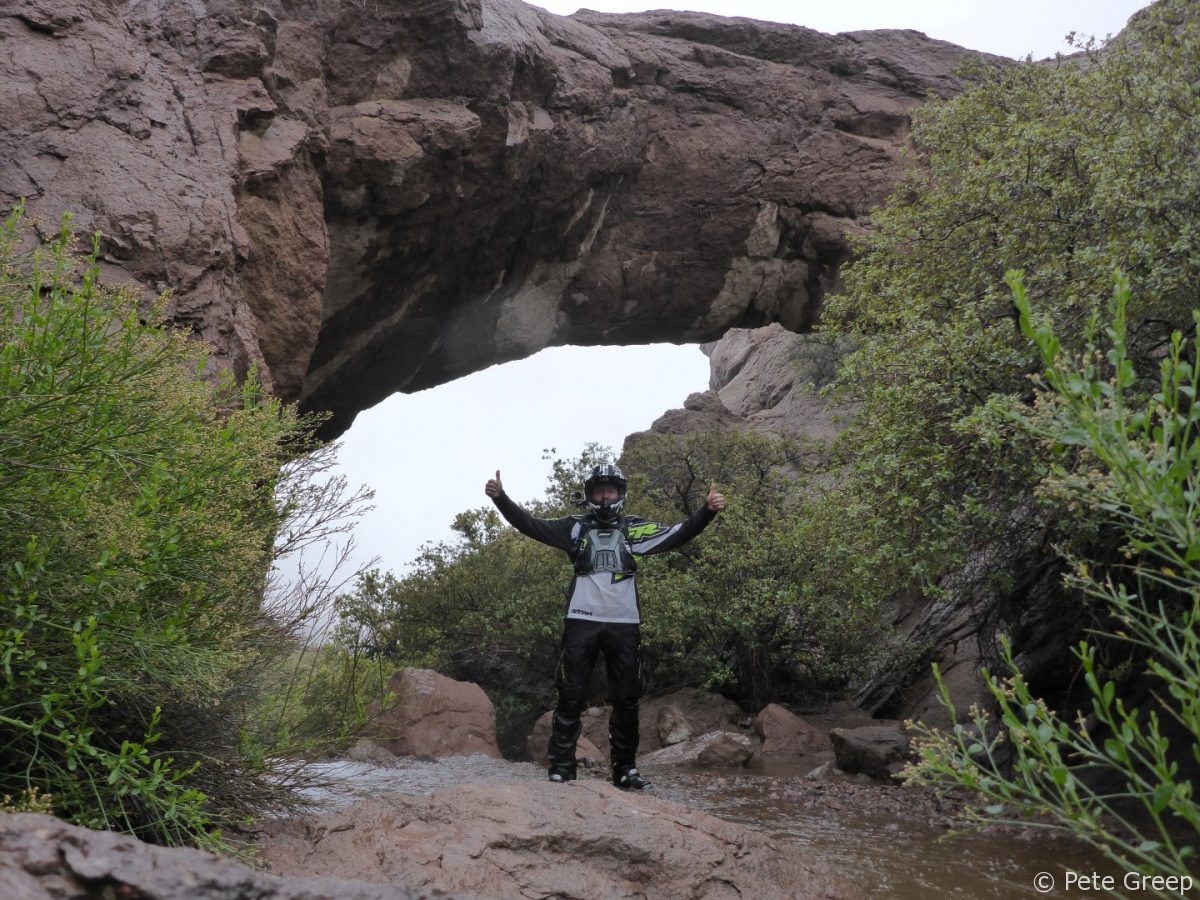 I decided to hike up and walk across it too. Selfie from up top.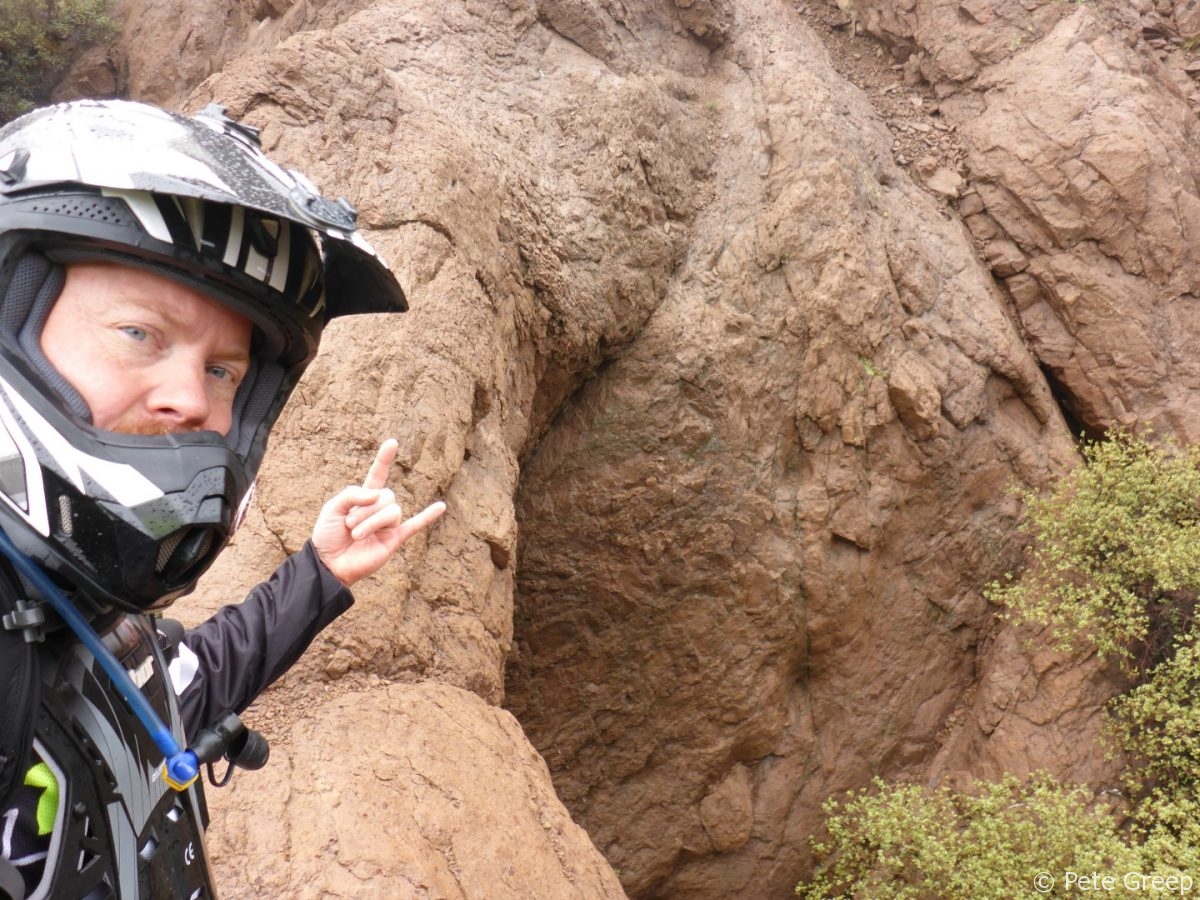 I hiked back upstream and luckily my horse was still there. 
 I noticed these cool holes in the rock near where I parked. They almost looked like eyes. Maybe they were watching over my bike? Maybe it was the ghost of Murl Emery? lol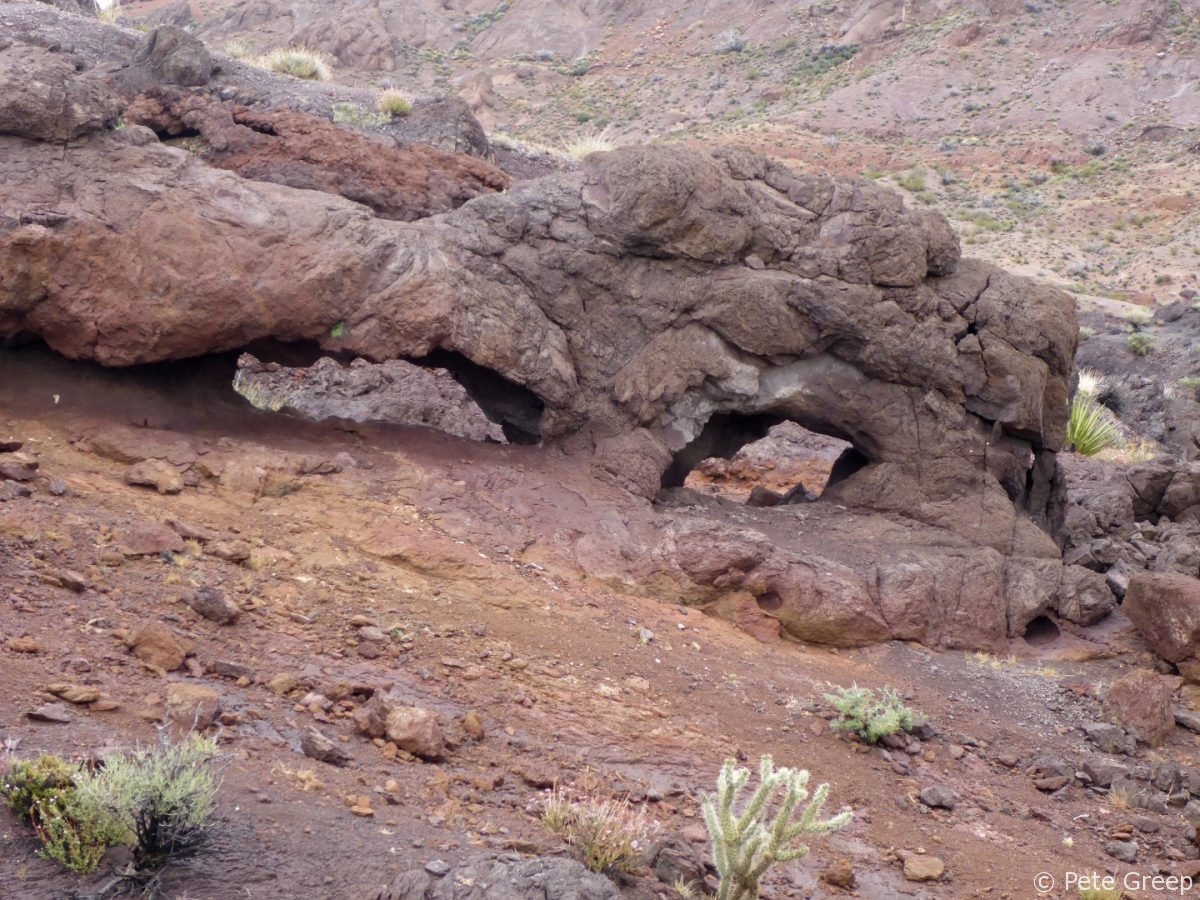 Peak a boo, fockers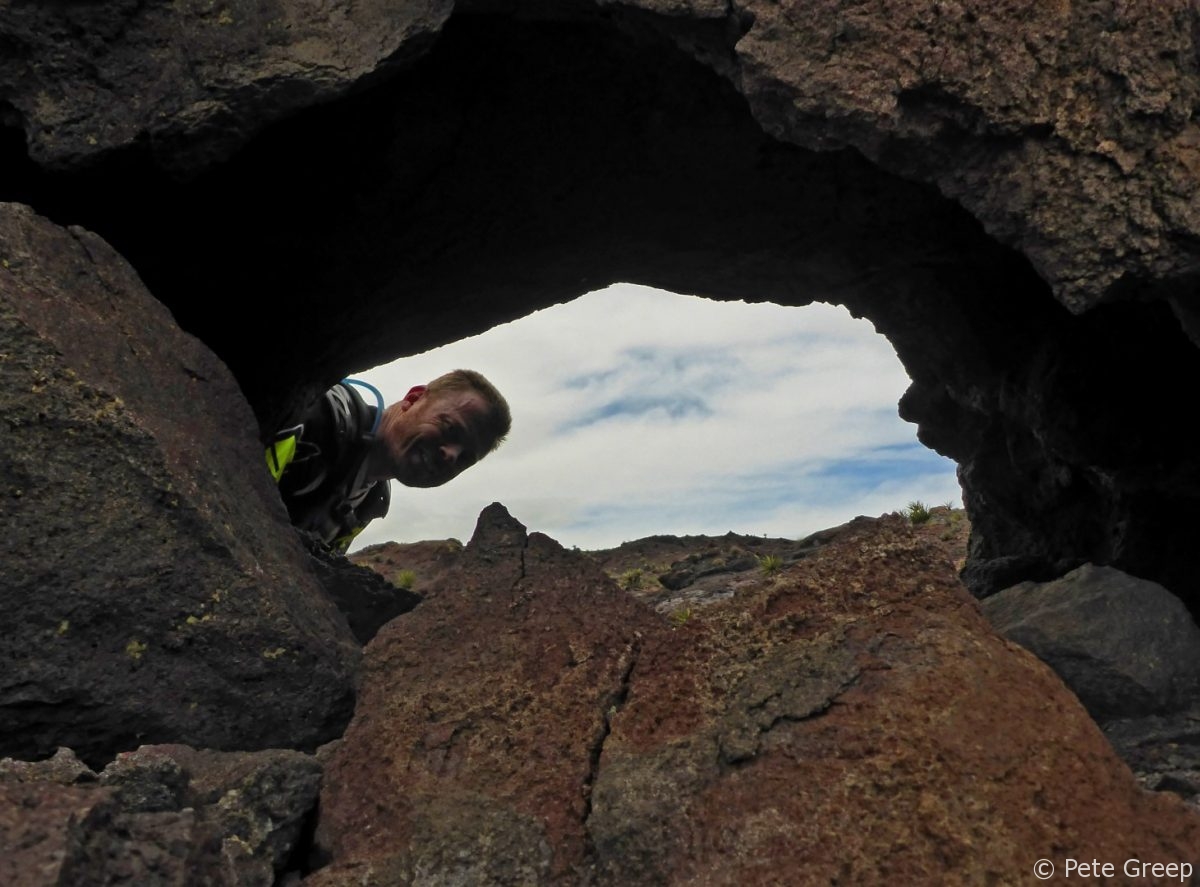 The clouds started to clear away some as I crossed the desert towards Boulder City. Perfect end to an epic day of adventure.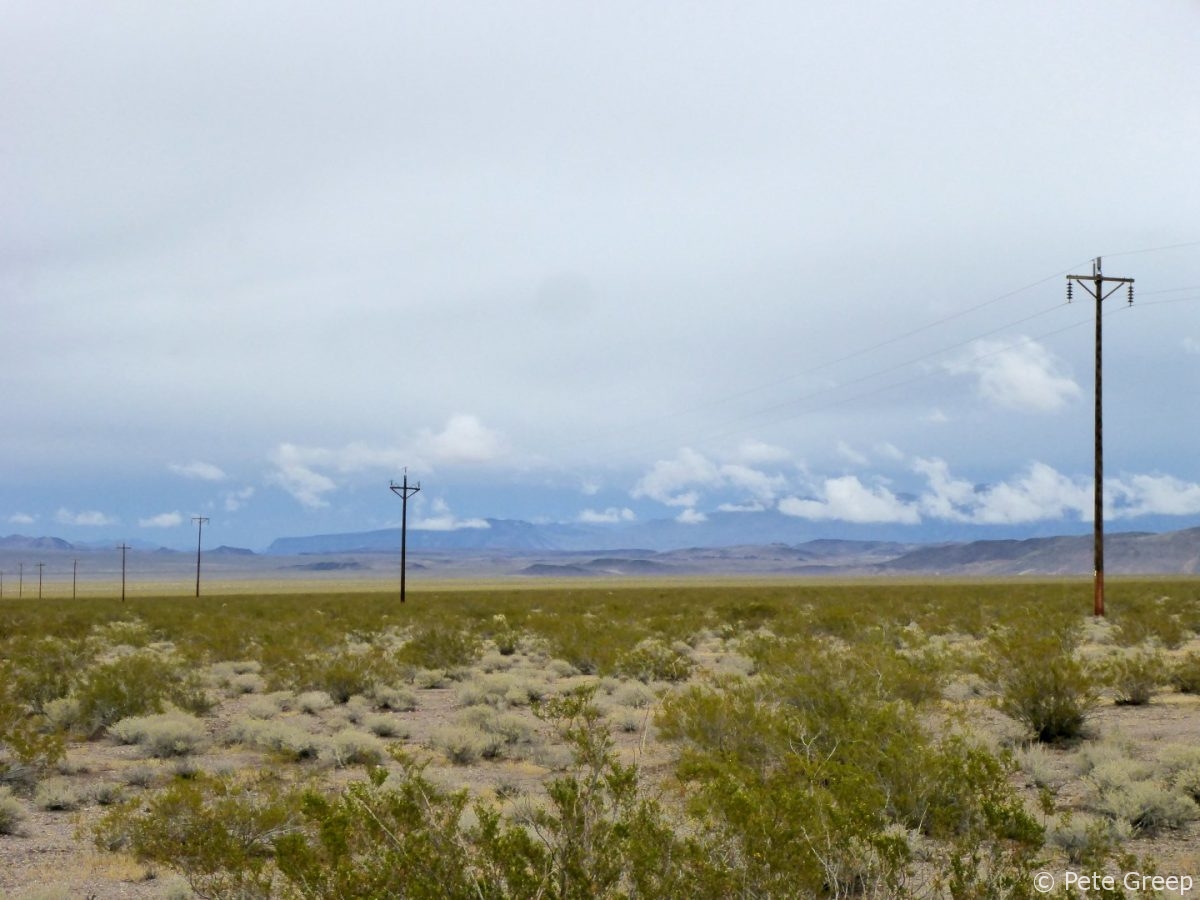 Time for a bath on the way home.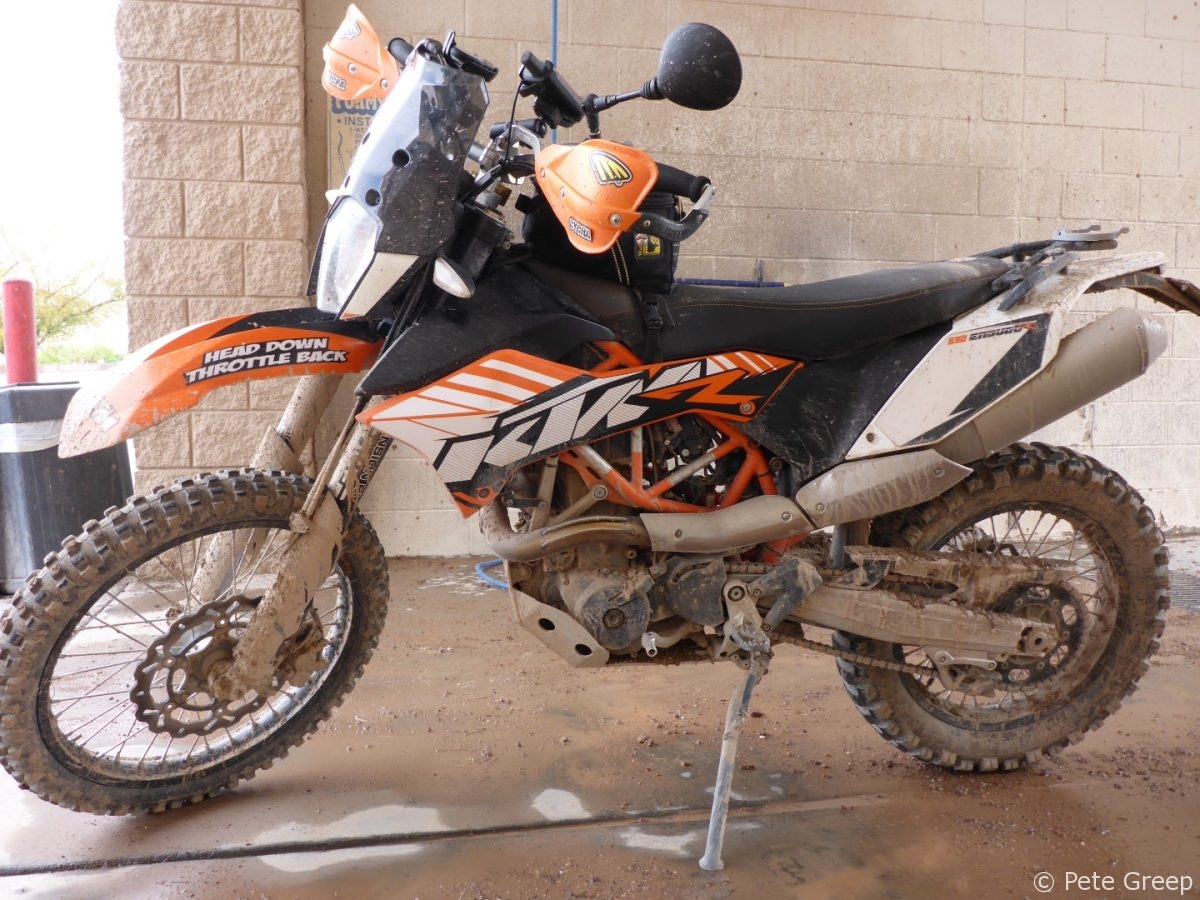 Comments
comments