Three days off for Labor Day weekend and I didn't get out at all! I was starting to go a little crazy so I busted out the 690 for some quick two wheel therapy.
I headed down pipeline road in Henderson and played around a little bit with my GoPro. I left my helmet mount at home so expect a bunch of selfies.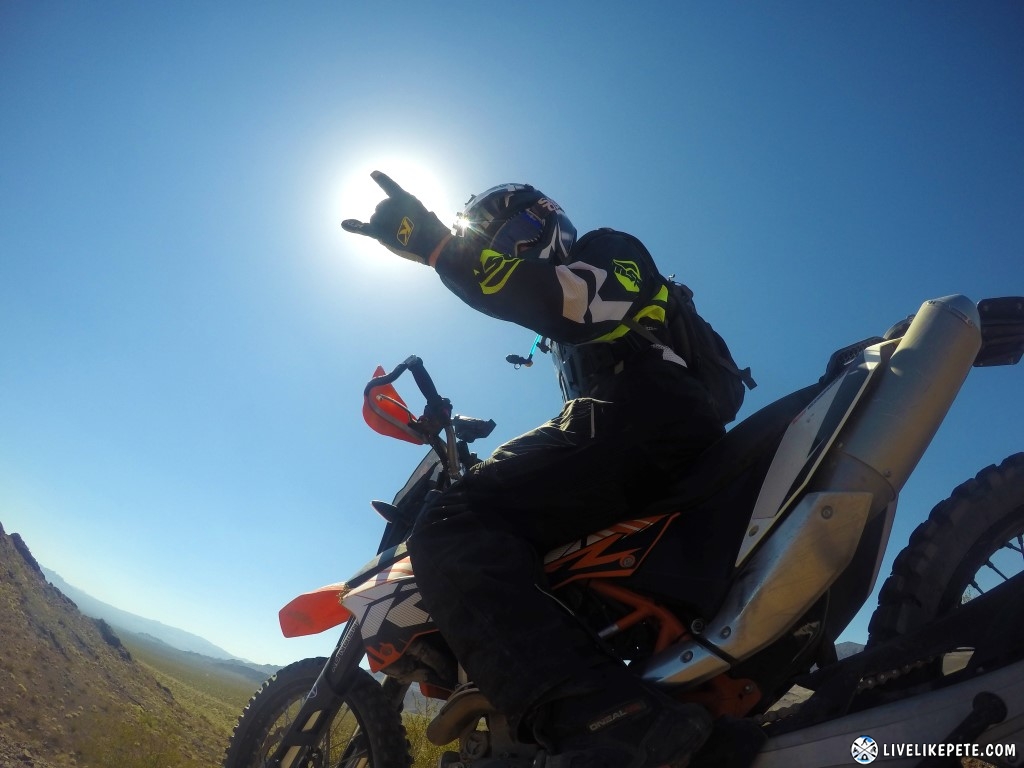 I found a little jump and took some quick video of it.
I came up on some new singletrack, played around on some trails in the area, and then headed towards the Eldorado Dry Lake Bed.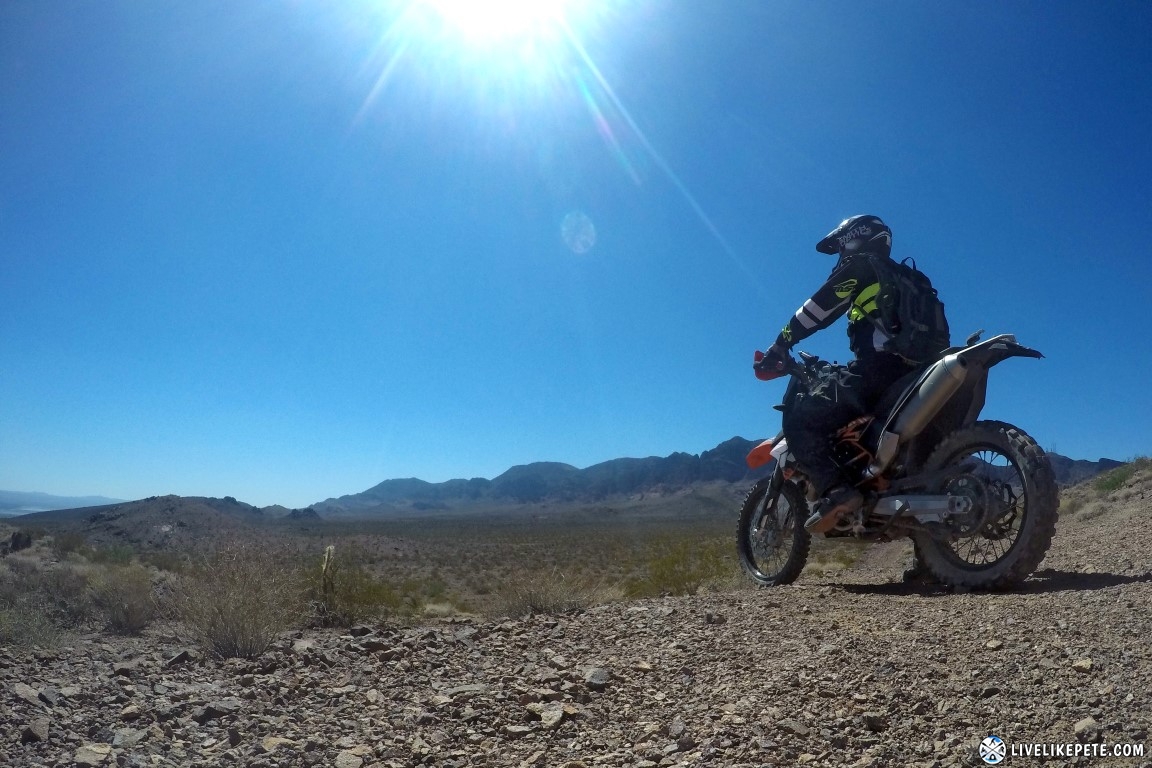 I was amazed how many solar fields had popped up in the area. I always wonder how they get away with closing off our trails in some areas, but then level acres of pristine, untouched desert for their solar fields. It's all about money.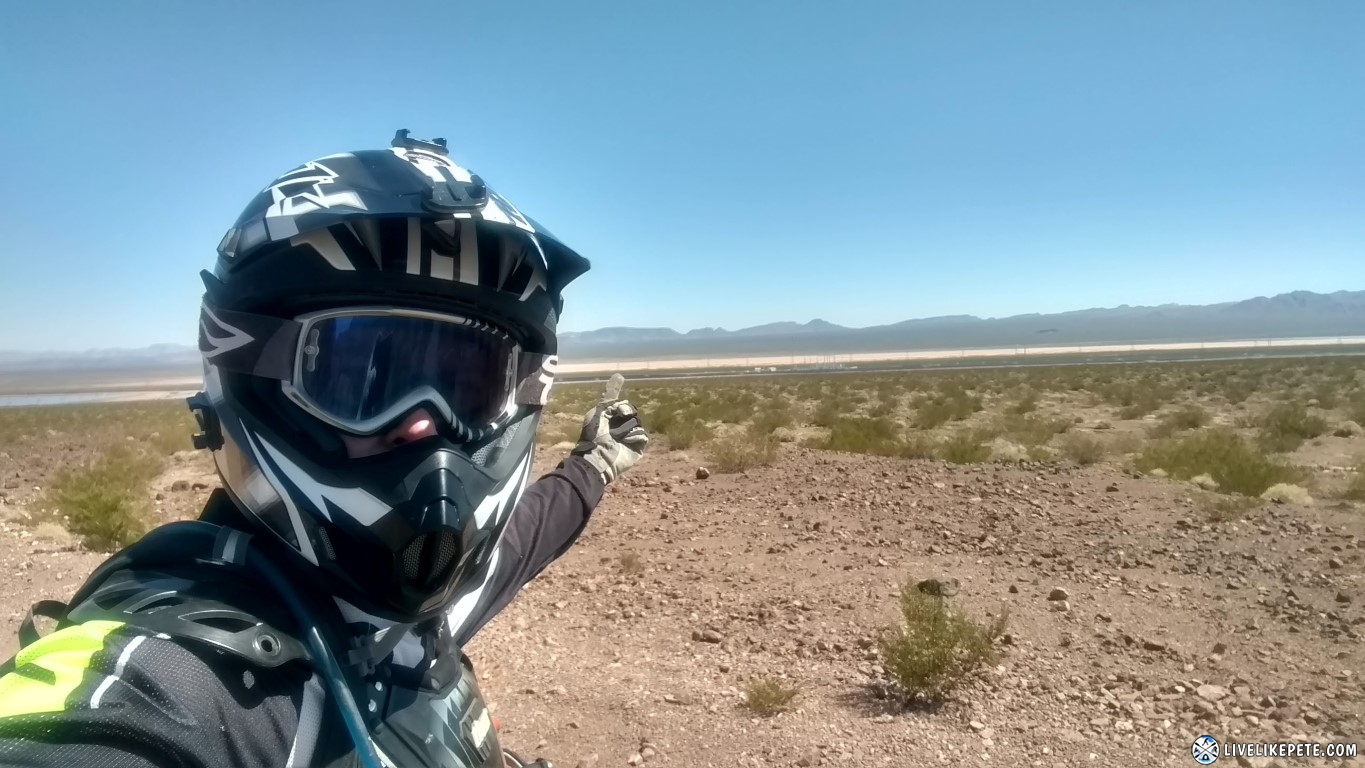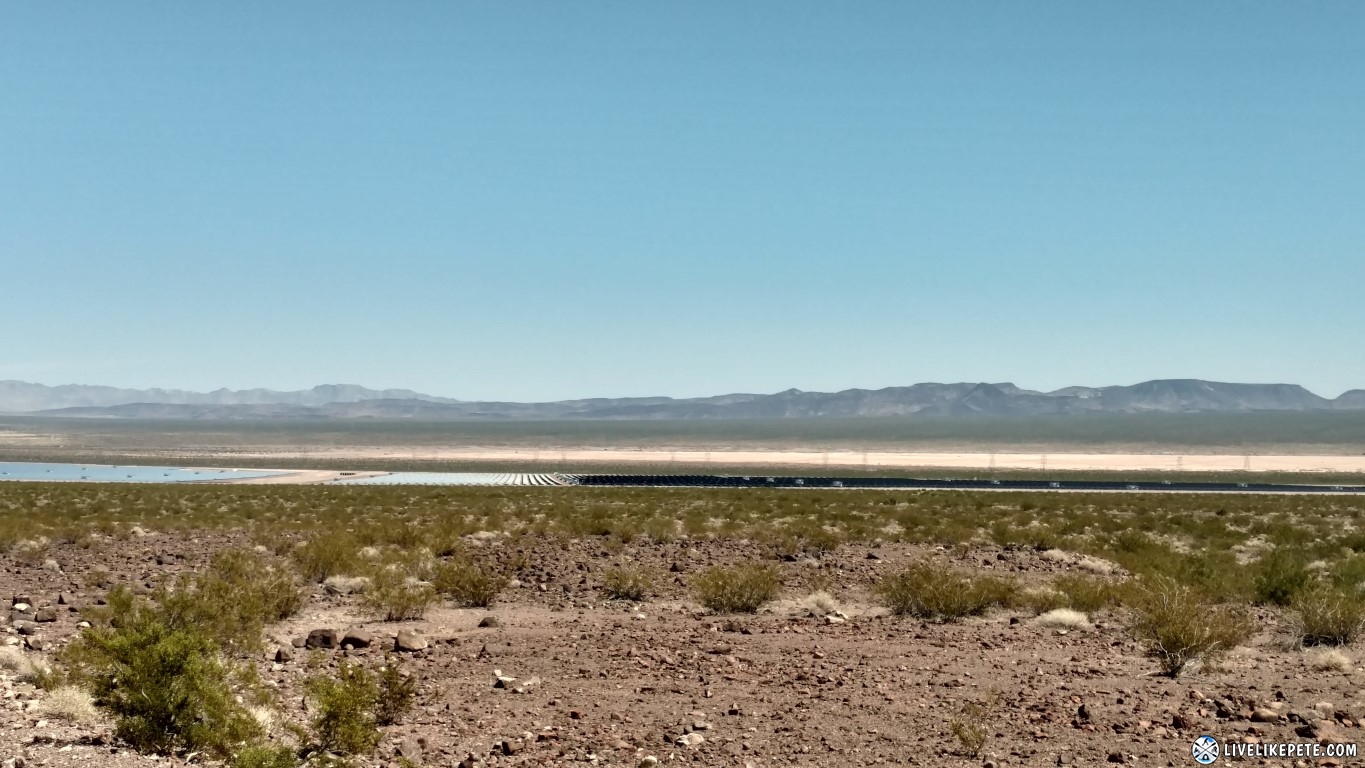 After negotiating my way around those stupid solar panels and fences to get to the highway, I decided to head to the town of Nelson to check out the old cars and buildings. I didn't bring my camera, but my phone and GoPro would do the trick for some cool shots.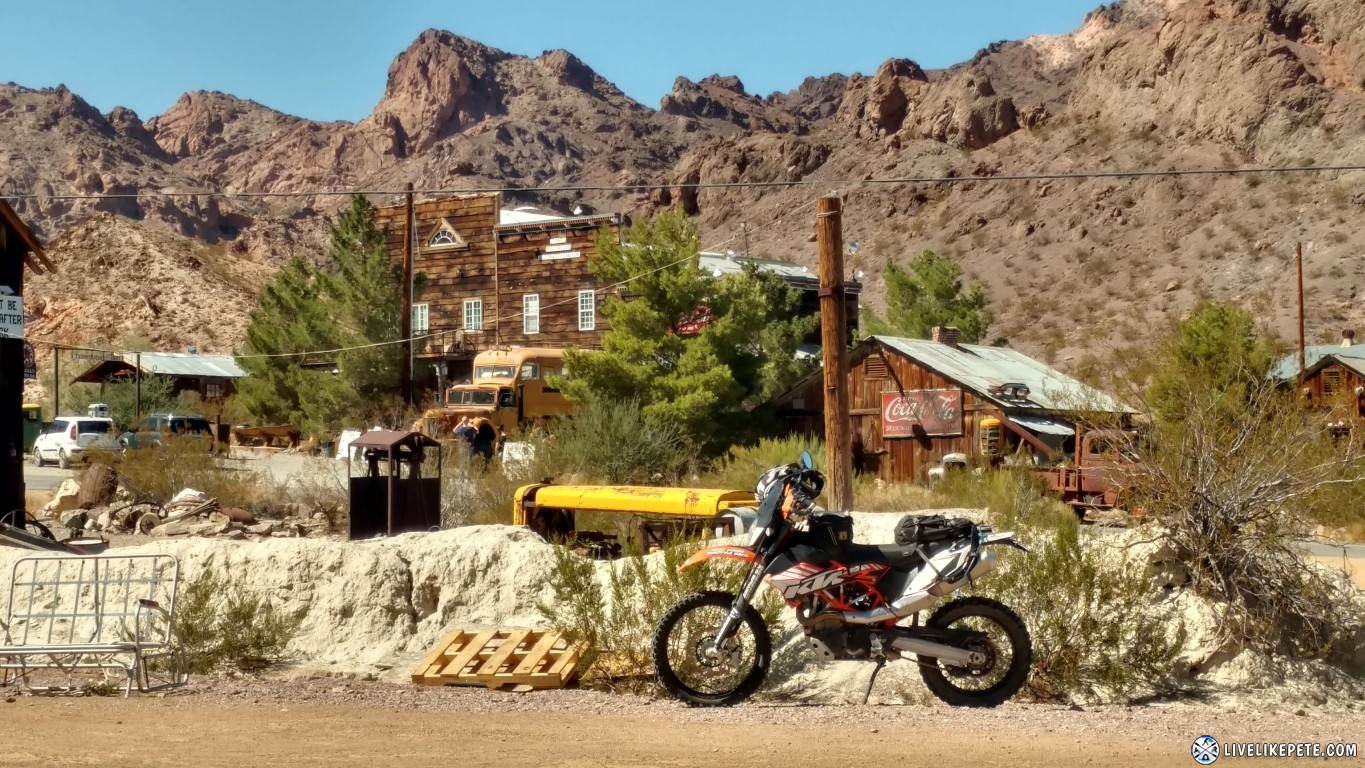 Just past the small town of Nelson is the old Techatticup Mine. It's the oldest, richest and most famous gold mine in Southern Nevada. The owner has accumulated quite the collection of old cars, signs and mining equipment over the years. The place is really cool.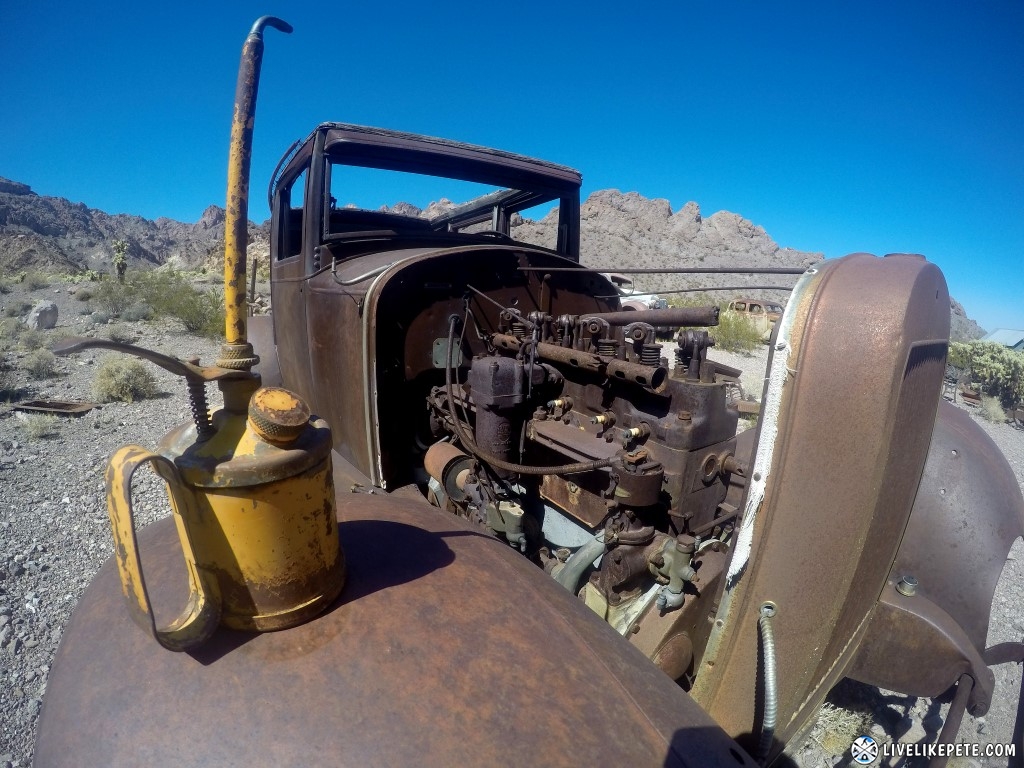 After taking all those pics, I just chilled in the shade for a bit and had a drink of water.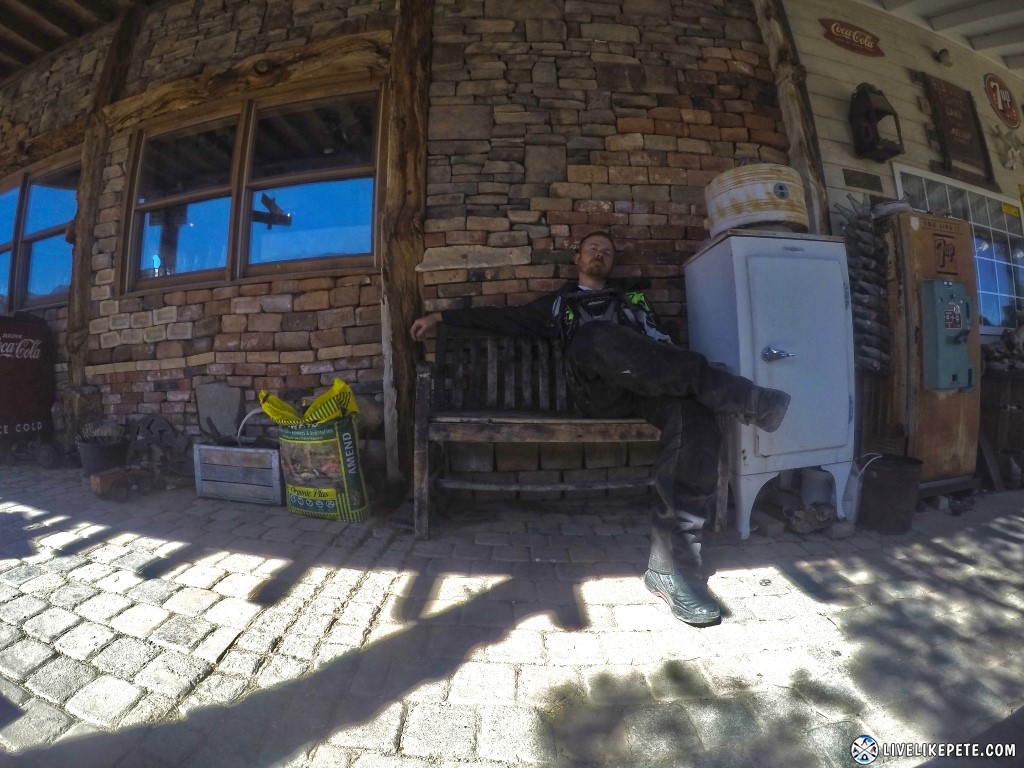 I noticed an old sign from Henderson hanging from the patio cover. I reminded me of my buddy Bert who passed away a couple years ago. He lived near that intersection of downtown Henderson.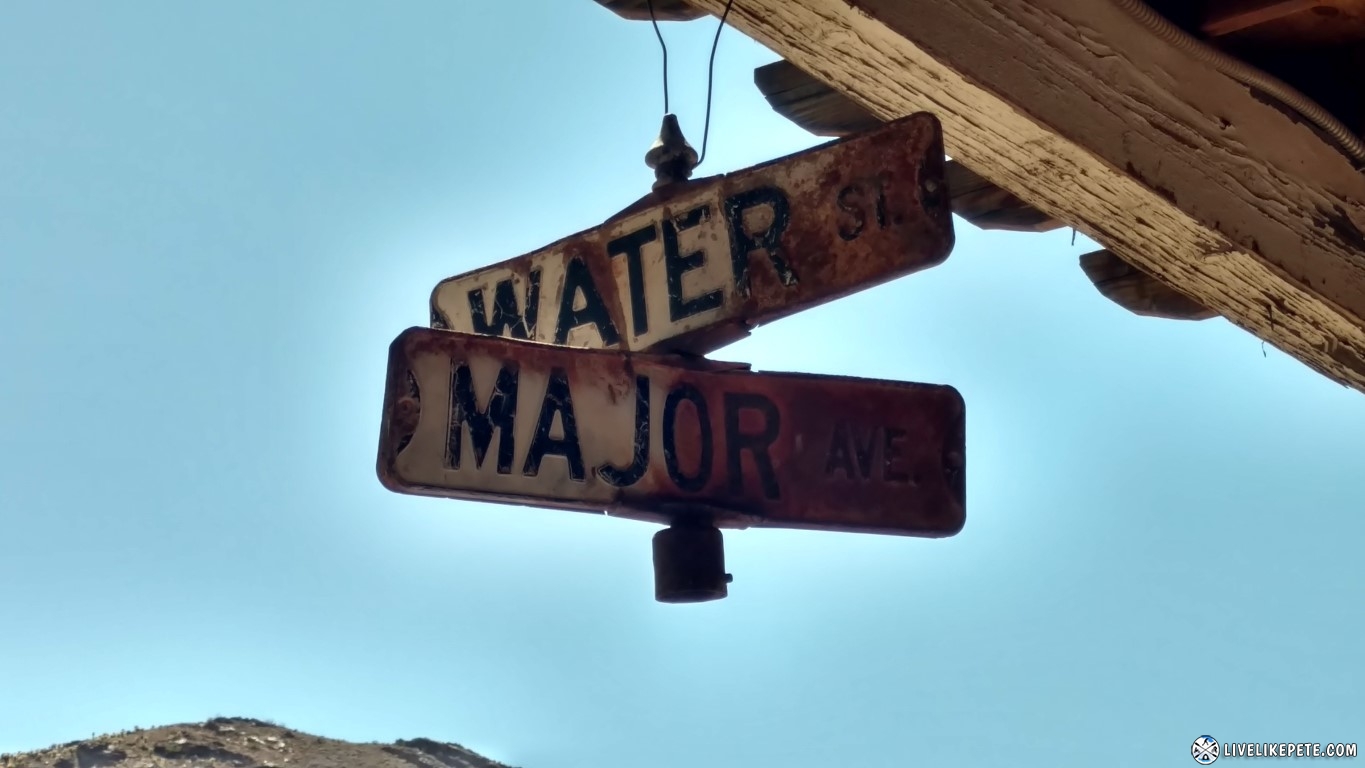 That place has so many relics it takes a while to notice each and every little thing.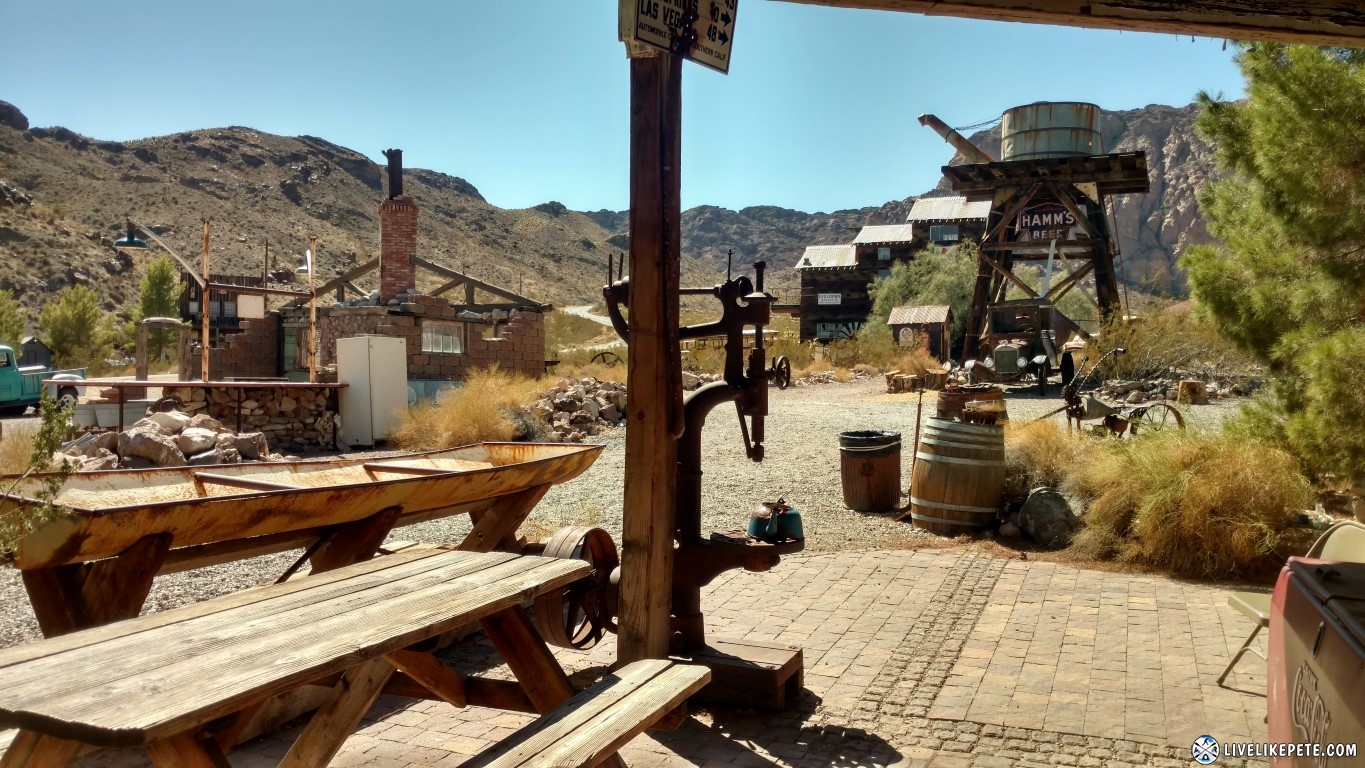 Love the old airplane nose down into the ground. It always gets a bunch of attention.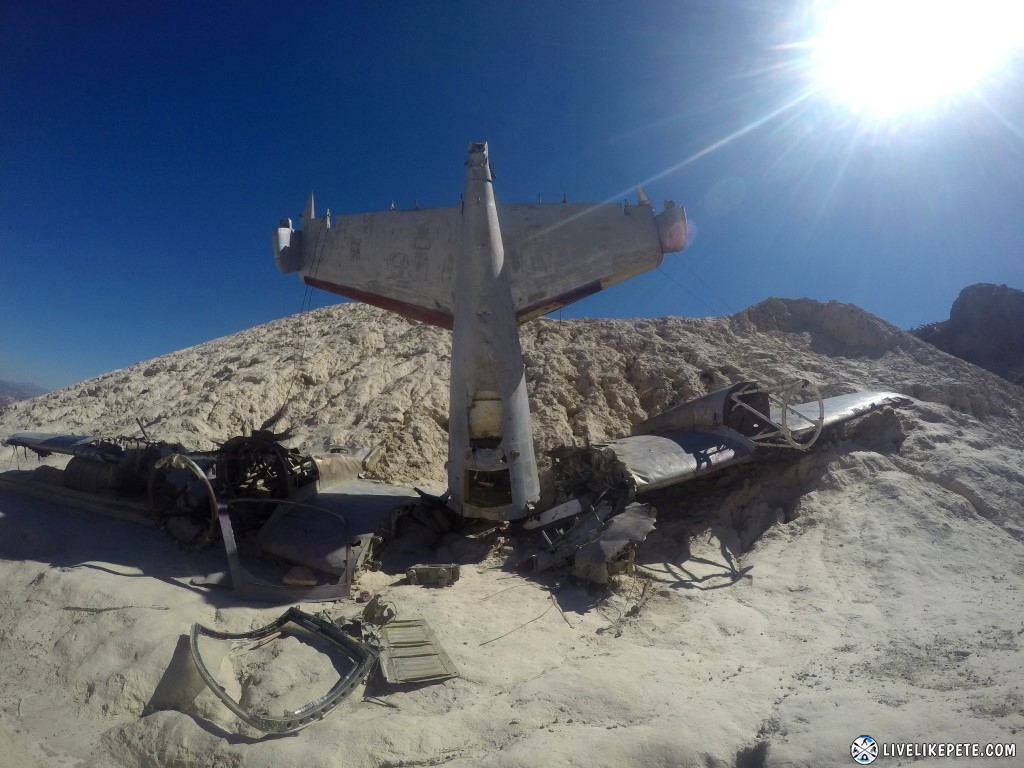 Since I was only a few miles from the water, I took a cruise down the 165 to Lake Mojave. I stopped for a quick pic at the overlook, then headed town to the end of Eagle Wash to maybe make my way to the water. Hell no. Labor Day brought in tons of people down there so I turned around and headed back towards Nelson Hills.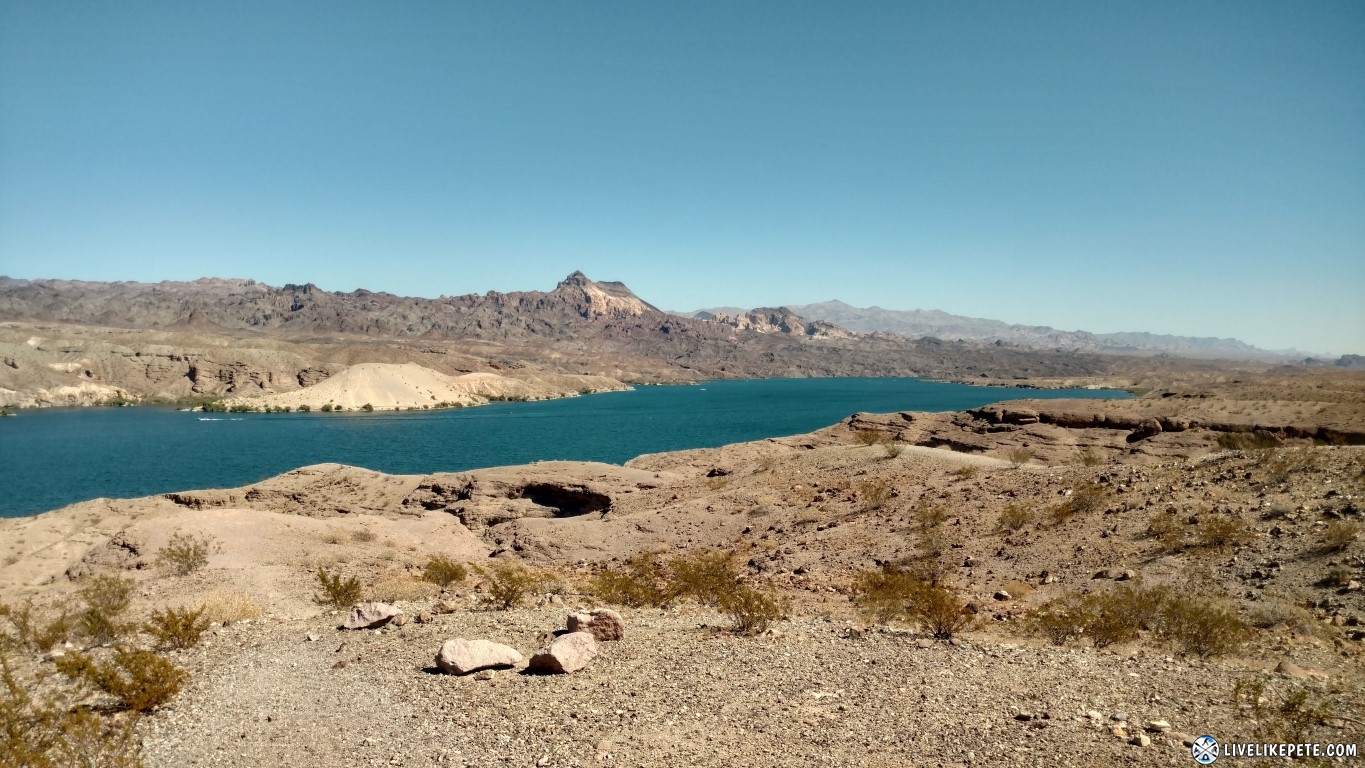 Once at Nelson Hills, I decided more singletrack was needed. Riding those ridges always brings a smile to my face.
The weather was nice, but I was getting warm. So like all Nelson rides, I headed up to the "soccer ball".
The elevation up there is about 4700 feet, just enough to cool down. The breeze always feels good and you get a nice view from up there. It always ends up being my destination when riding Nelson Hills.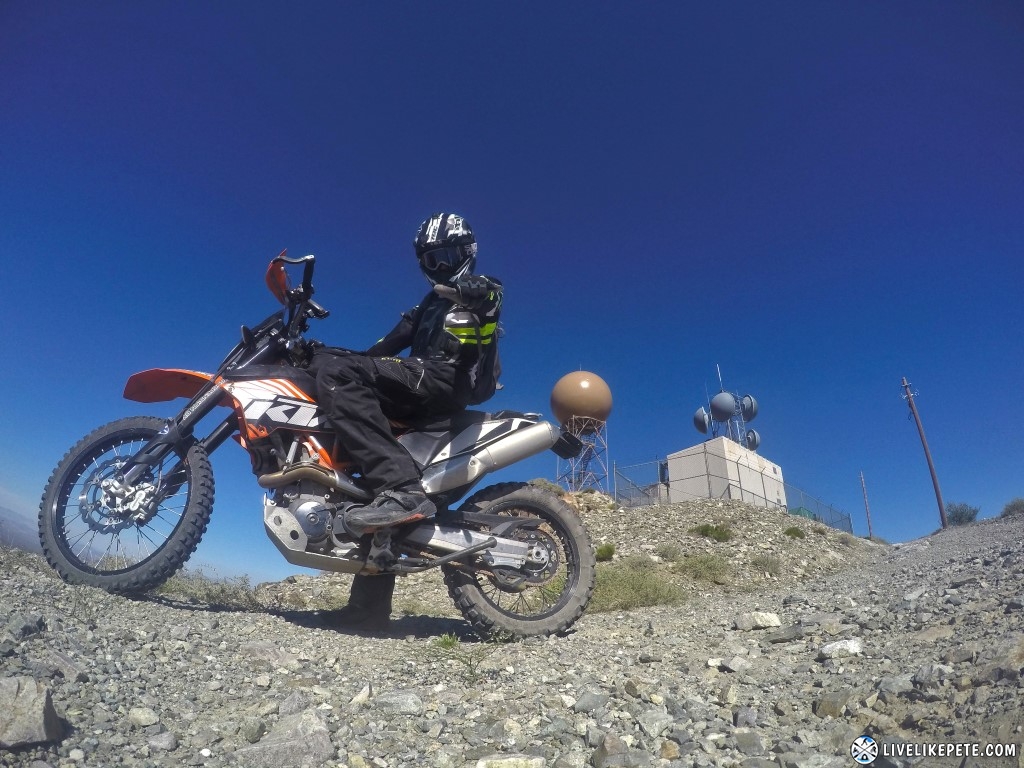 When I got to the top, I parked right at the edge and checked out the view of the mountains.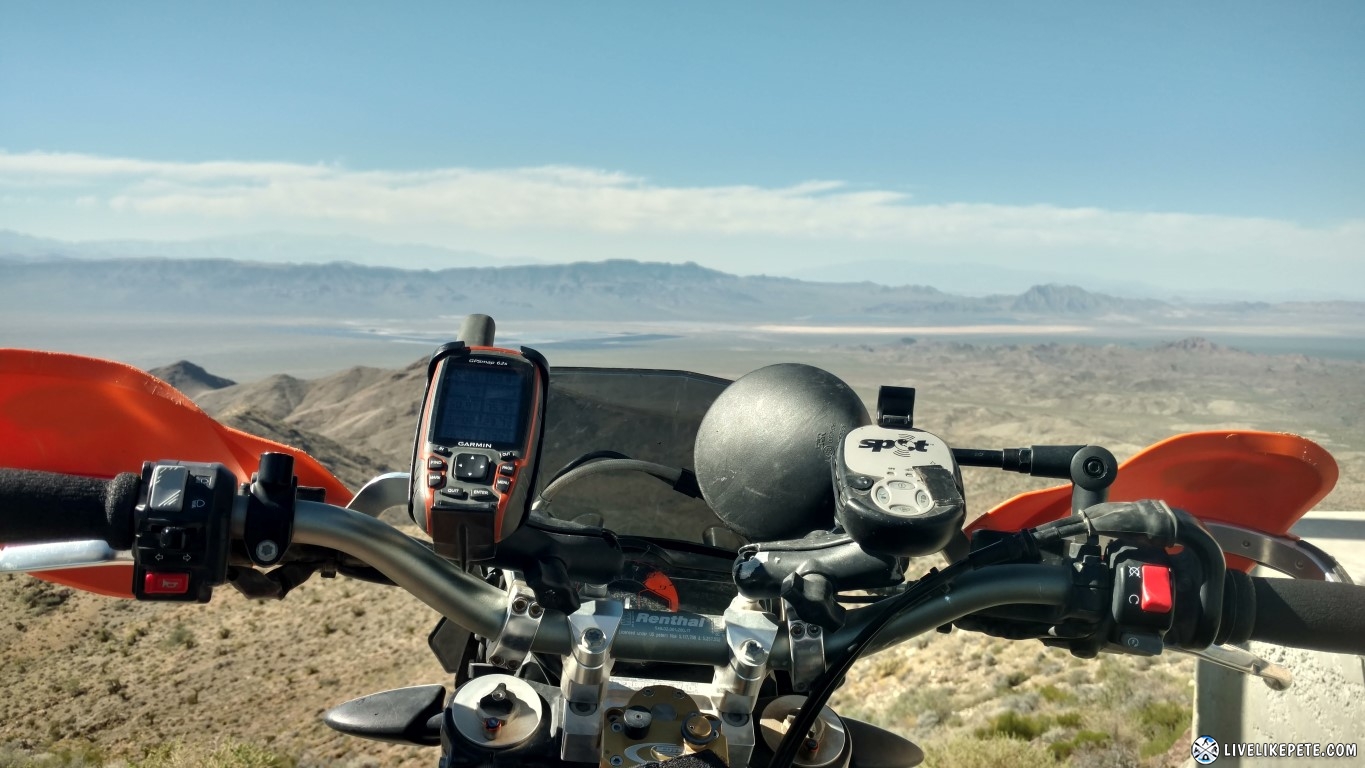 Just then I took my last sip of water from my Camelbak. It was time to take the fastest route back to the highway and high tail it home. OK, a little more singletrack couldn't hurt!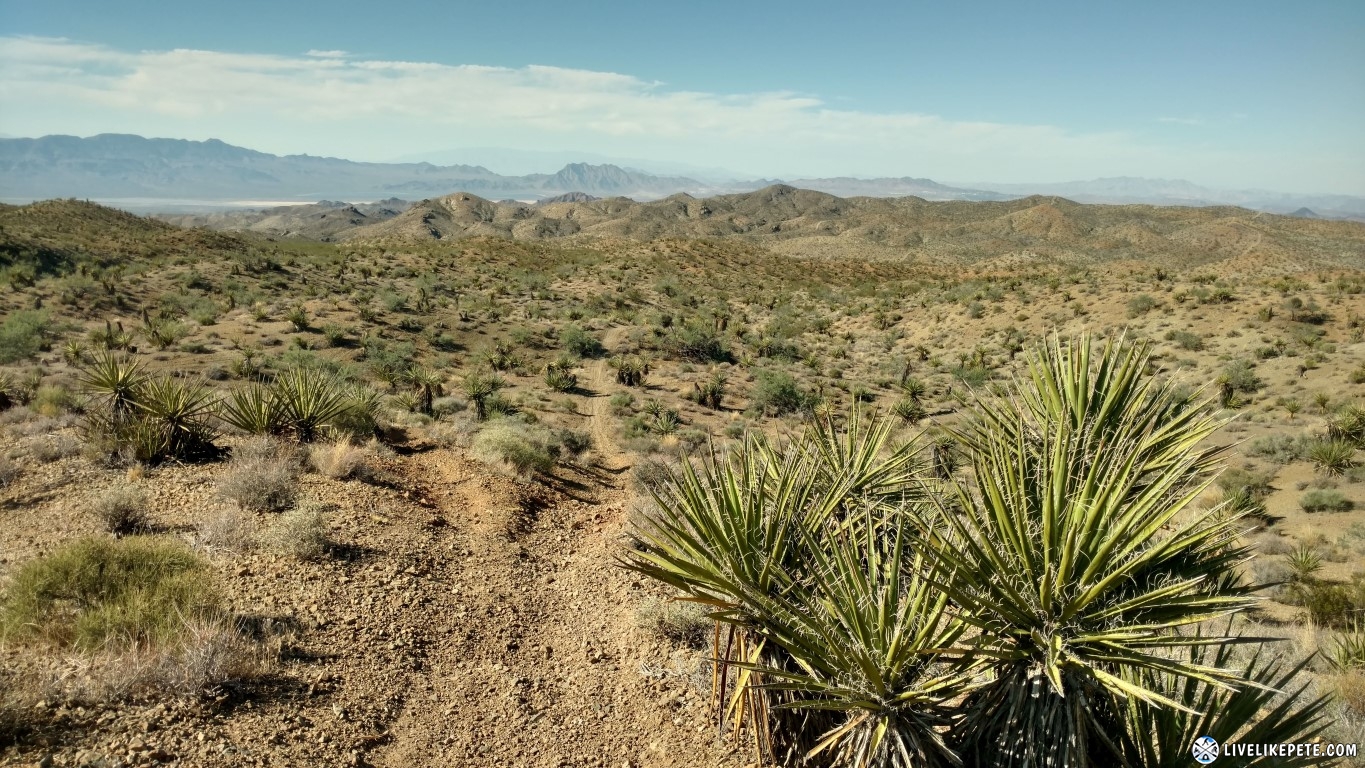 It was a nice afternoon fix on the bike. I rode about 90 miles total. Rides don't always have to be carefully mapped out and planned. Not rides like this anyways. A solo ride is just what I need every now and then. Just get off the couch, get on the bike and go! It clears the mind and fuels the soul. It was also a good workout!
Tracks
I didn't do too much as far as trails in Nelson, but here are my tracks if you are interested where I rode.
Want to download these tracks for free?
Right click the download button and "Save Link As".
Comments
comments