Anna and I set off for the mountains on Sunday to do a quick hike and to get out of town. We tried researching online for fun hikes in the area of Mt Charleston, but that never seems to work out well. Some of our favorite adventures are when we just wing it.
We ended up at Trail Canyon trailhead. Good enough. Let's go!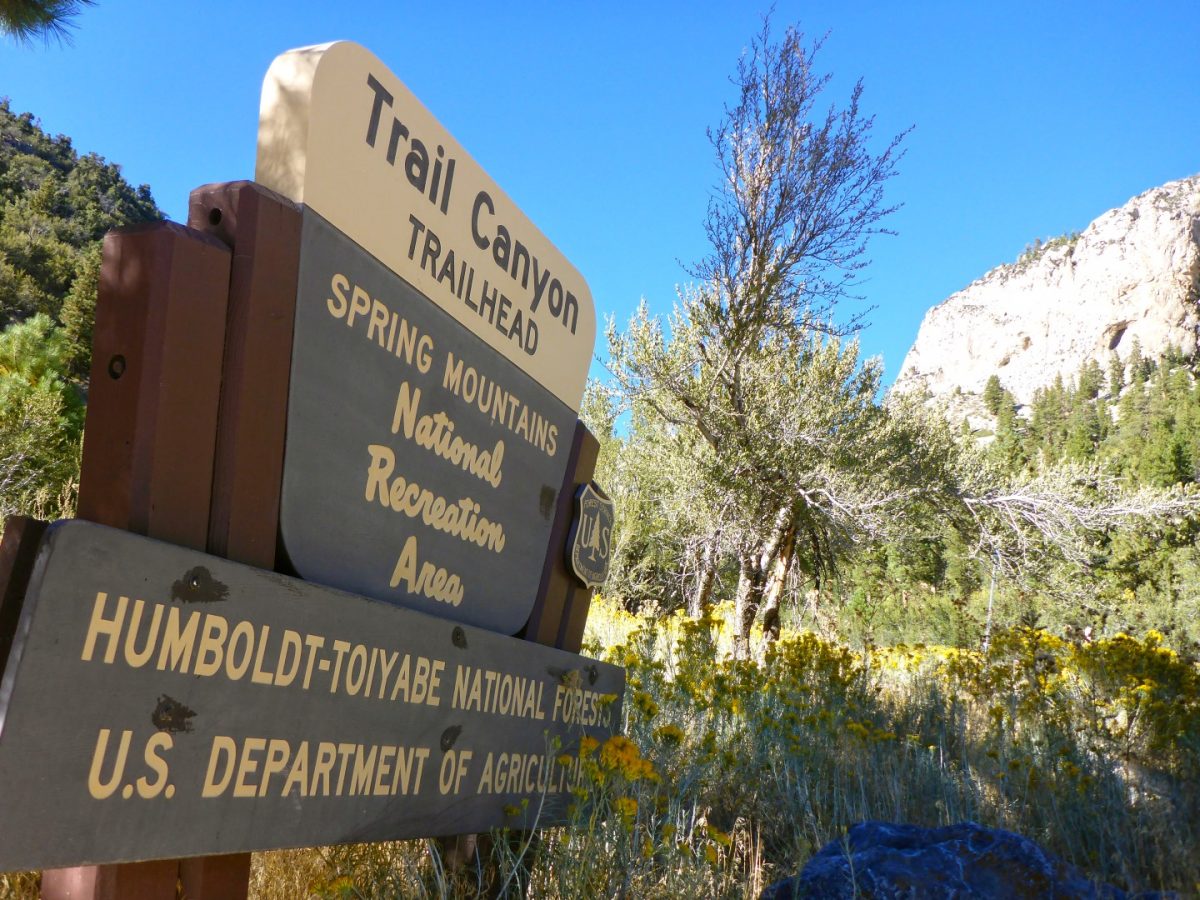 It started out semi-interesting. The trail was lined with large trees and colorful leaves.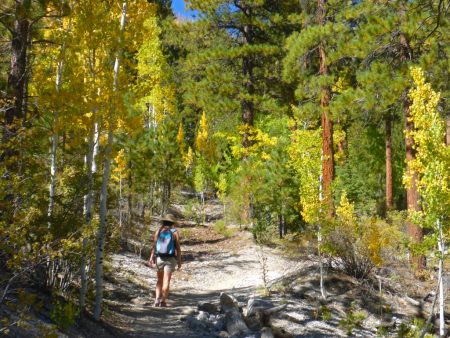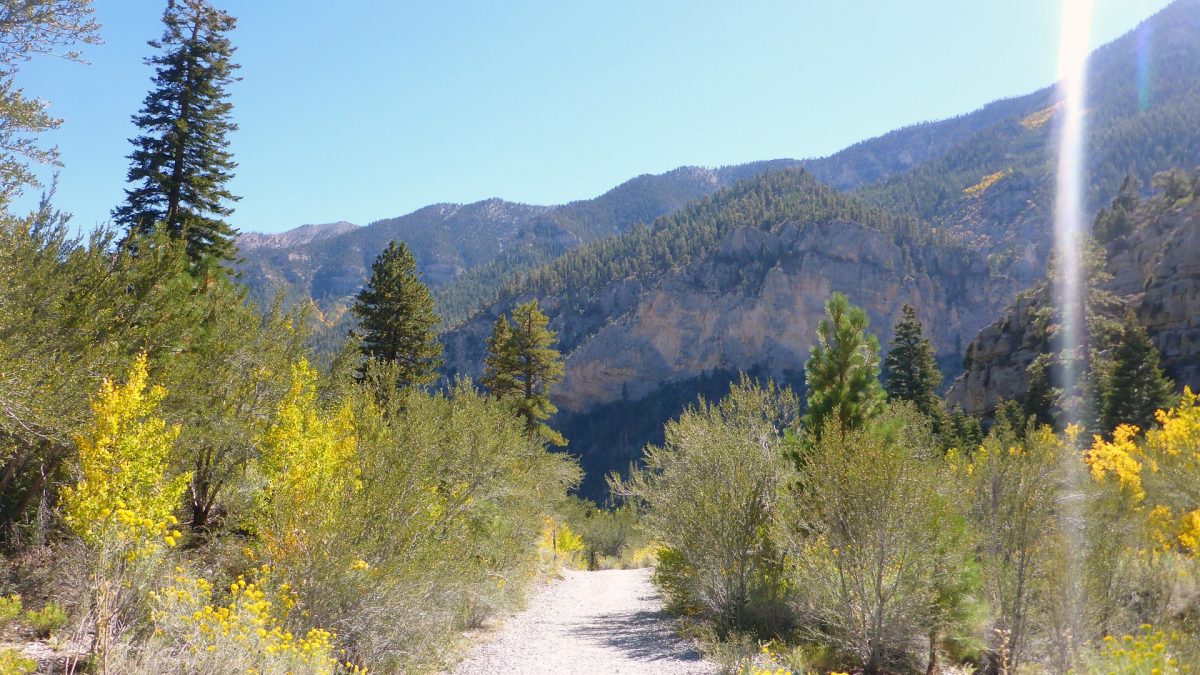 We came to a rest area with some tall trees.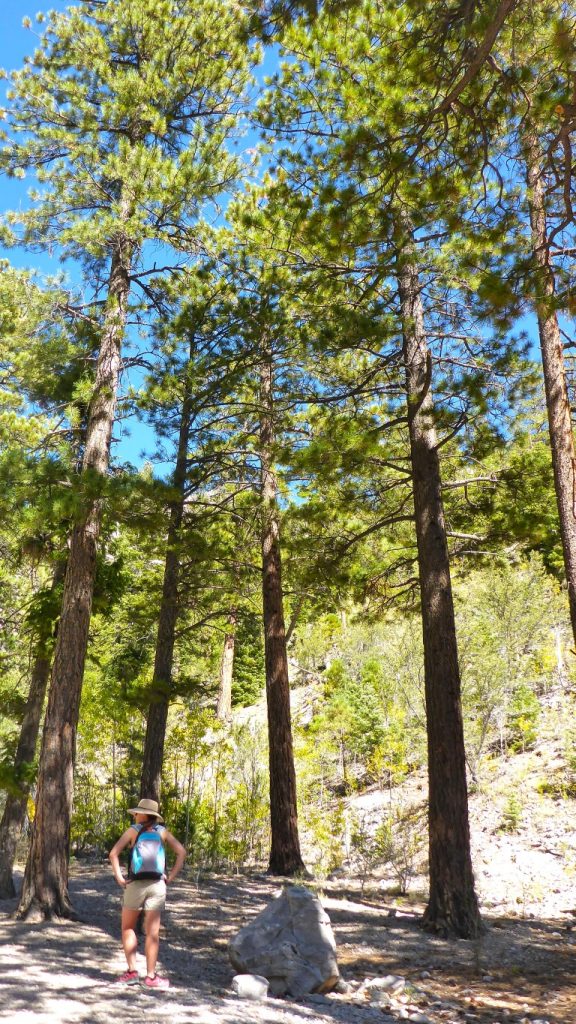 Here's where we started getting bored real quick. I know I know. Look around. It's beautiful. However, there's something unexciting about a trail where you can see several thousand other footsteps have trampled the same path over and over. Even though it was new to us, the sense of adventure just wasn't there. The trail was also groomed and even featured some concrete or stone steps like a damn staircase in some places. I like to get out into nature for NATURE. Ya know, natural terrain. Had we actually done some research, we would have learned ahead of time that this trail was classified as heavy usage. Time to step this hike up a bit.
At this point we veered off the trail and went exploring through the woods. With hiking you are usually always safe to roam wherever, however you have to pay attention to signage in areas of critical concern. There were no such signs saying we couldn't so off we went.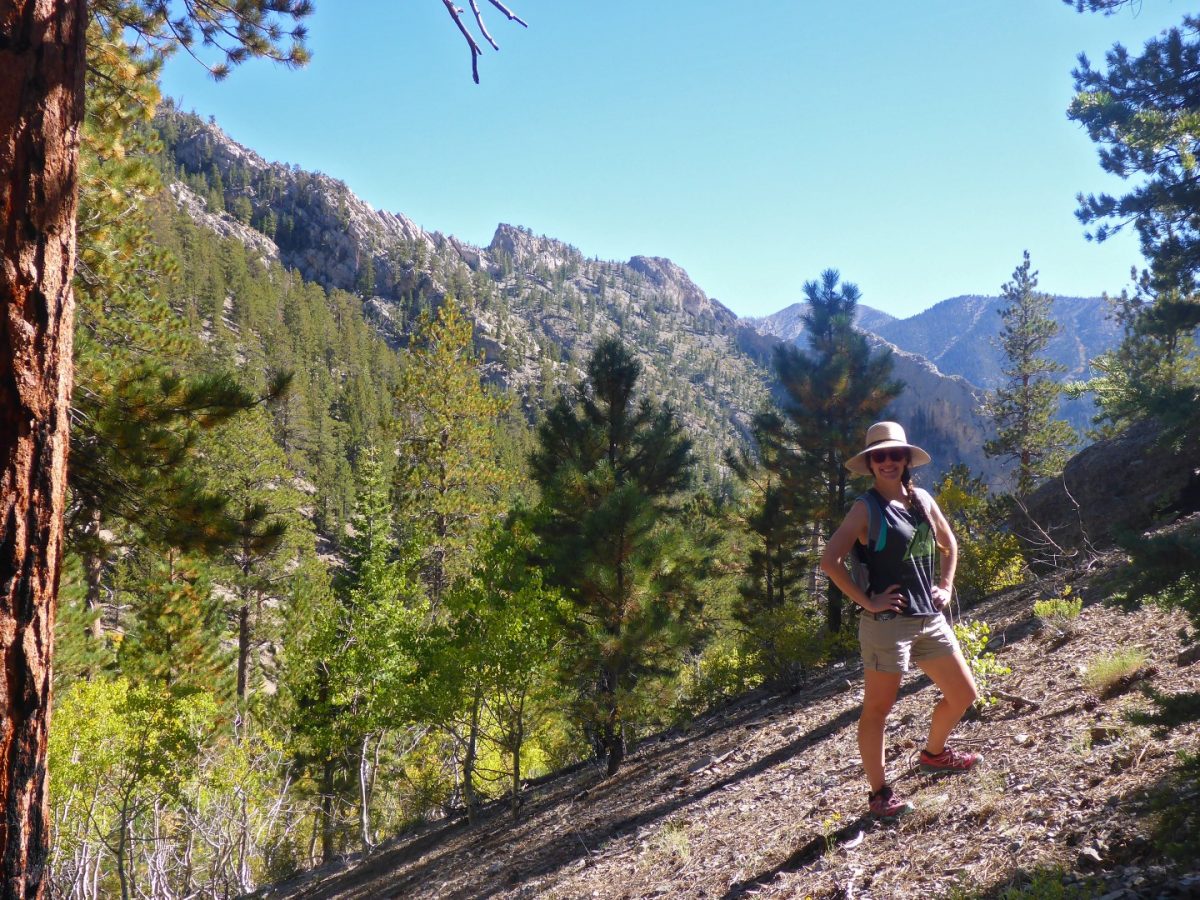 Almost immediately we started seeing cool stuff.
The view of Mummy Mountain was much better above the tree line.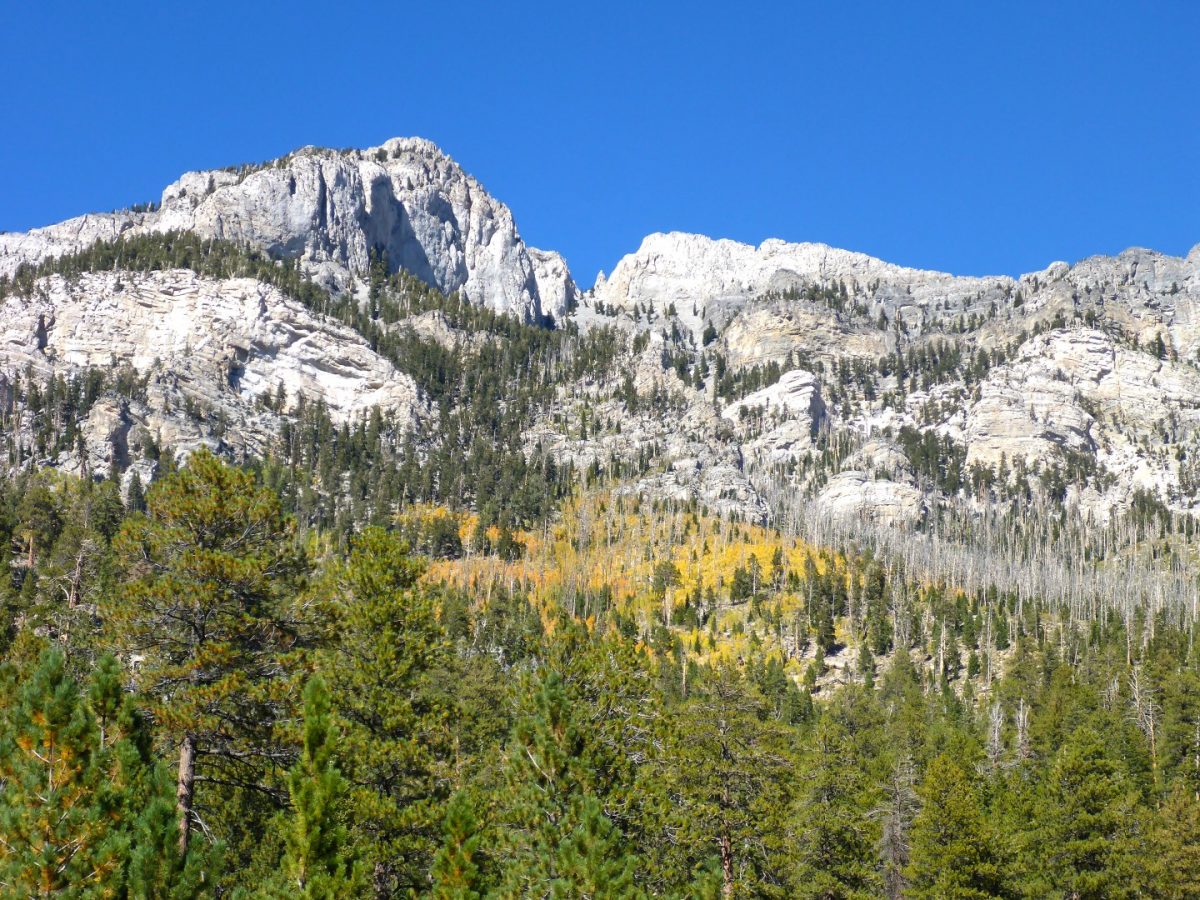 We were happy to be outdoors. Apparently nature was happy to see us too.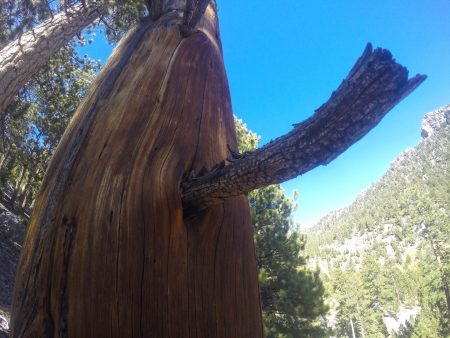 At this point we headed back. We were about a mile and a half in and felt there wasn't much more to see at the top anyways. We got our quick fix and a decent workout.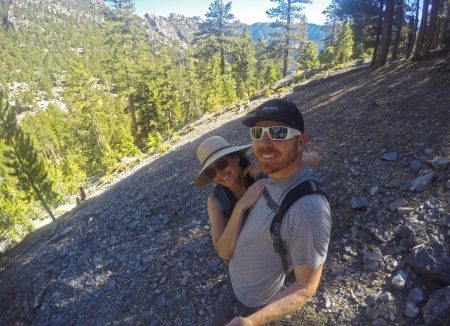 There were scattered burned up trees throughout the hillside. My guess is lightning struck a few and luckily didn't burn the whole forest down.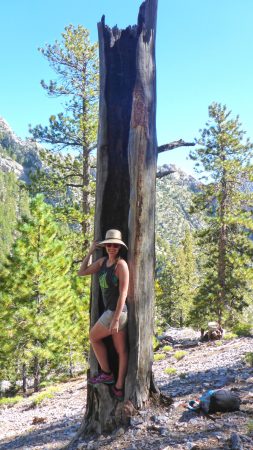 I found a big rock where I practiced my Karate Kid kung fu.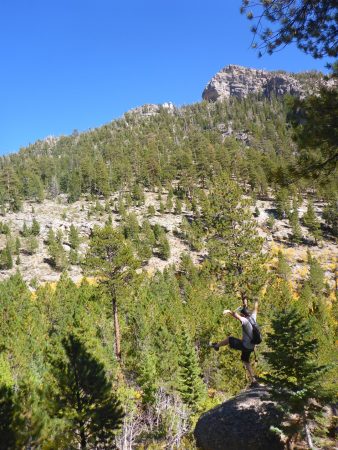 Tell me this pic doesn't mess with your head for at least a second.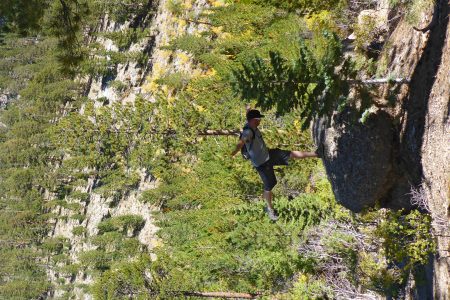 Then we came up on an old tarp and some wood that looked like it was once a shelter or hideout. Interesting. We would have grabbed the tarp to throw away but had no place to put it and we were over a mile from the truck.
We sat down and took a little break. The view was too good not to.
Looking across the valley.
We came up on a section of Aspens that were just glowing in the sunlight. The yellows and greens were intense. Autumn will be here soon.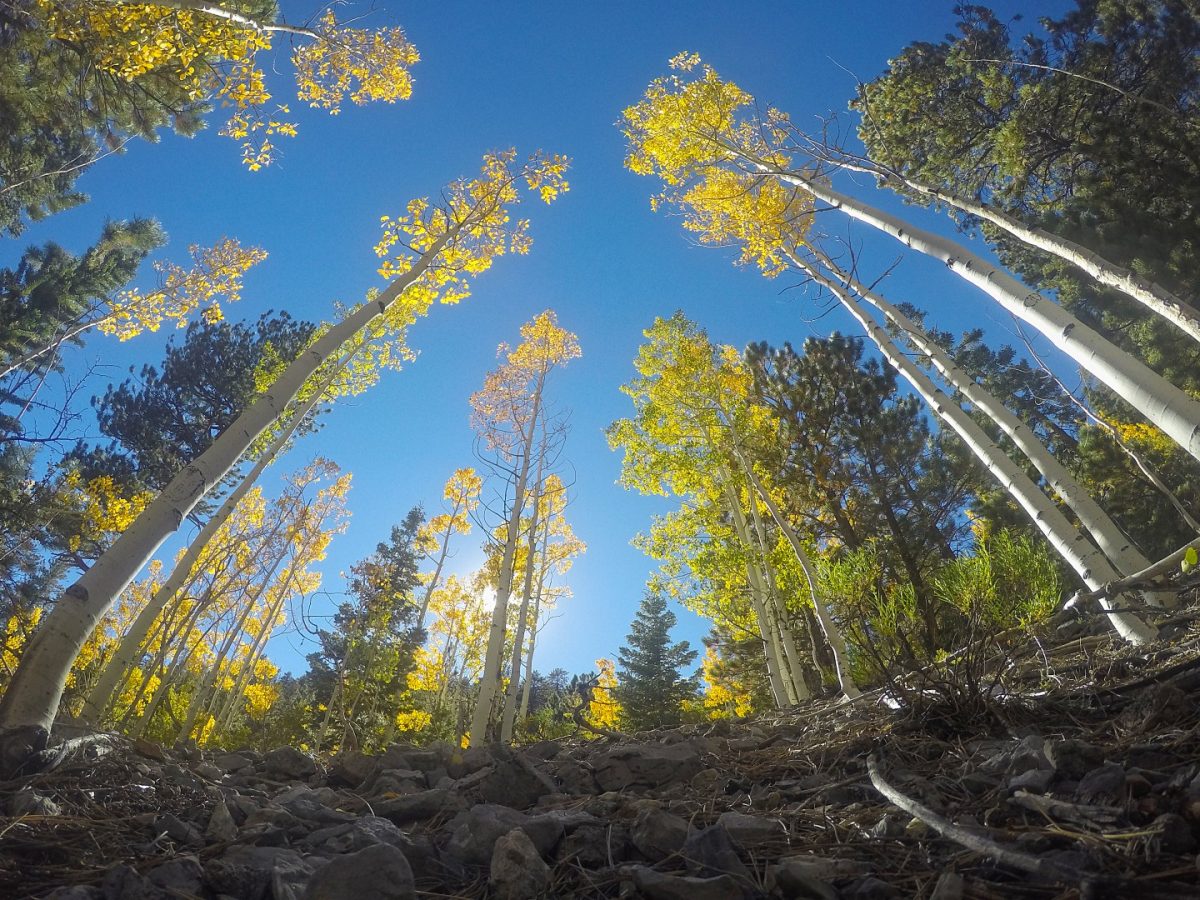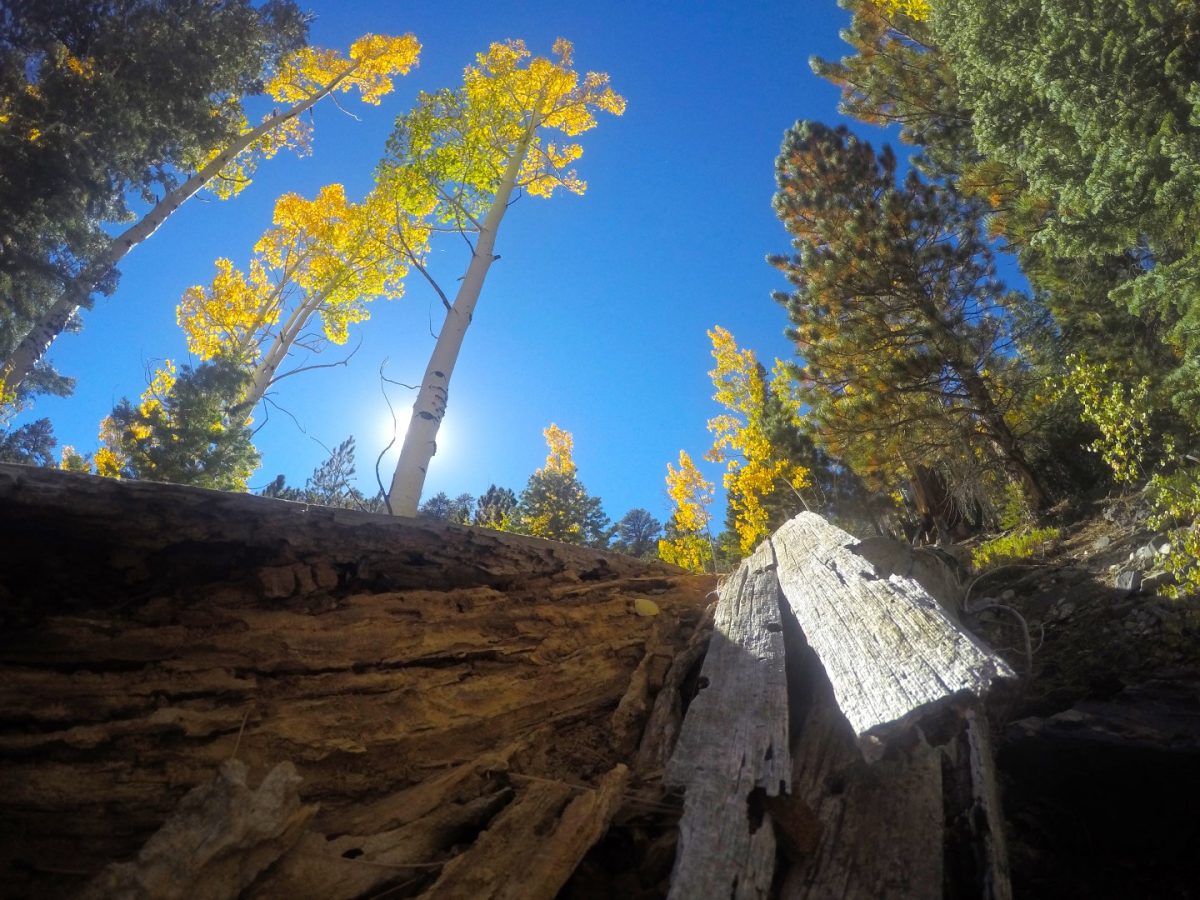 Careful what you do out here. The forest is watching. The hills do have eyes!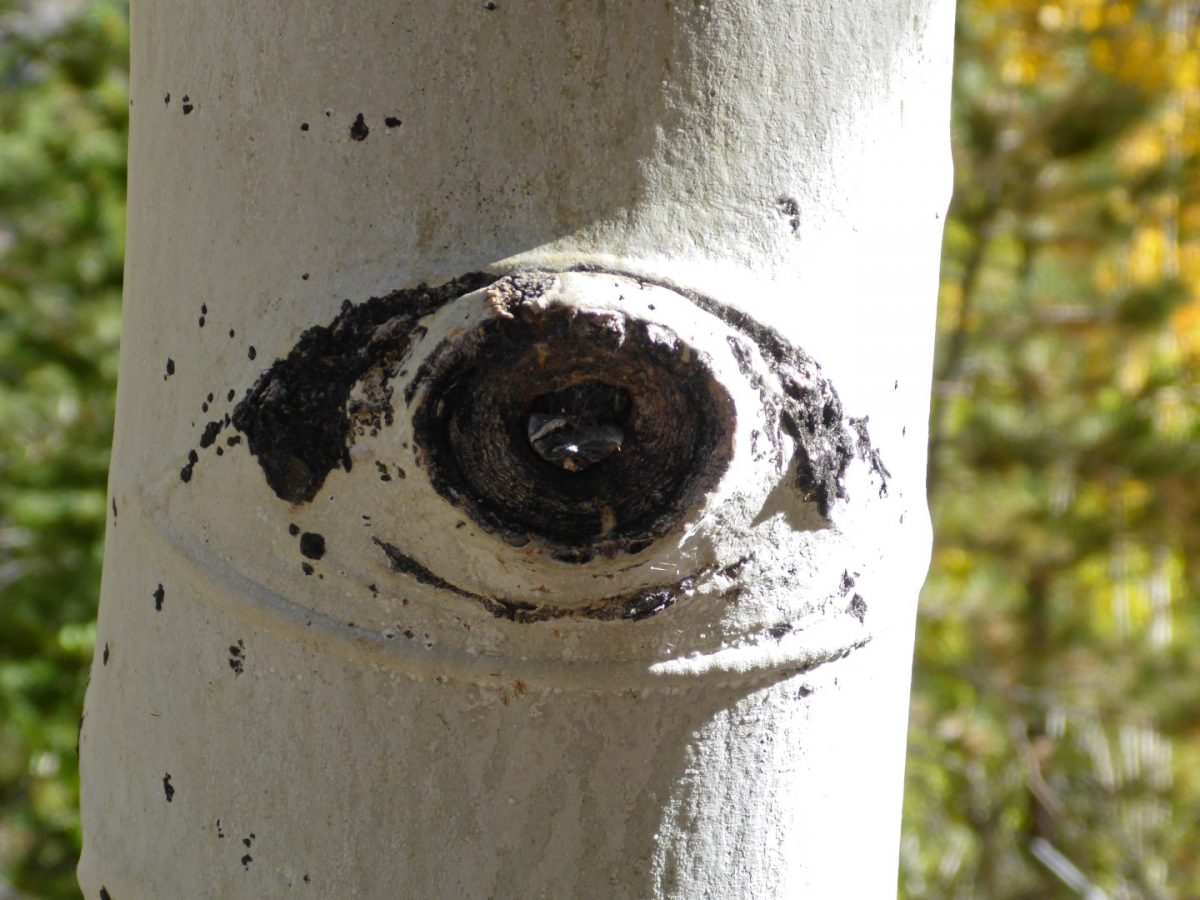 We came across a downed tree with an interesting wavy texture to it.
I spotted another hollowed out tree. It did not have any Keebler Elves inside making cookies. Damn it. I love cookies.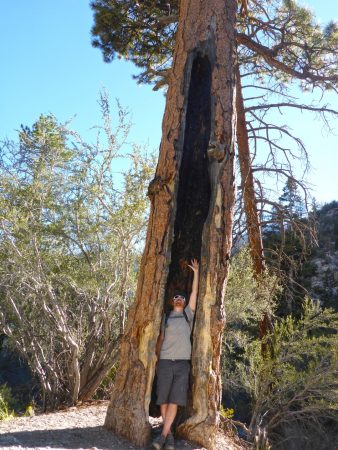 The saturation of greens was intense.
I stopped to see what all the buzz was about near this patch of yellow flowers. I quickly found out there were a ton of bees doing their thing. I snapped a pic and got the hell out of there before I pissed them off.
One more photo before we headed home.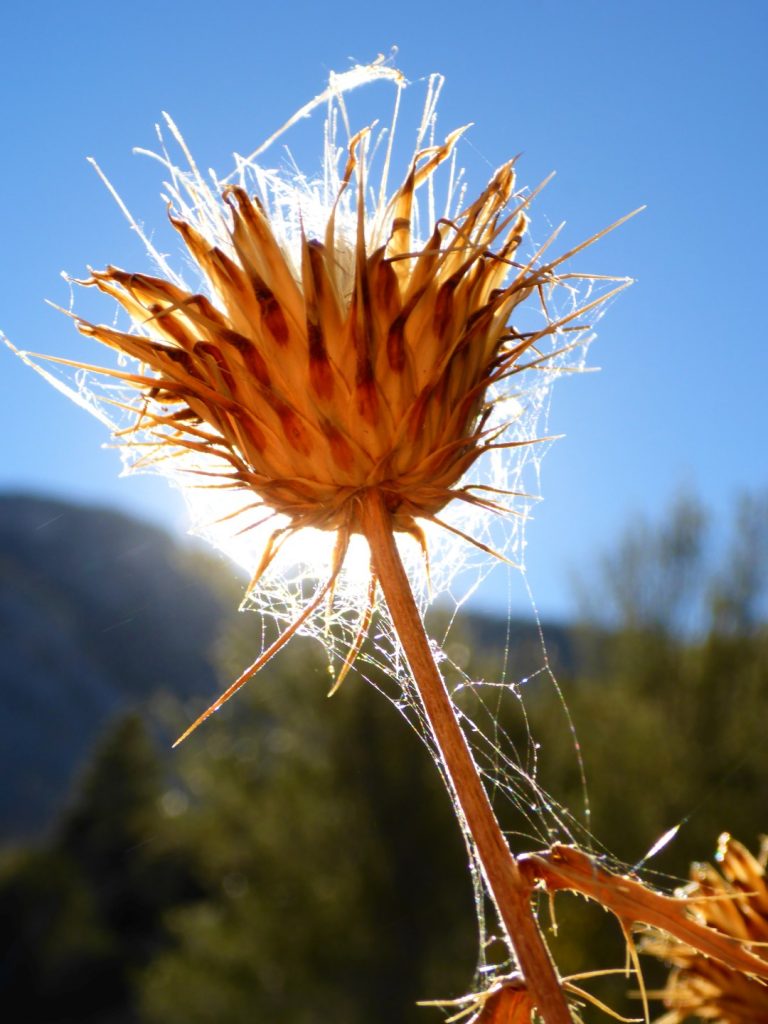 Comments
comments