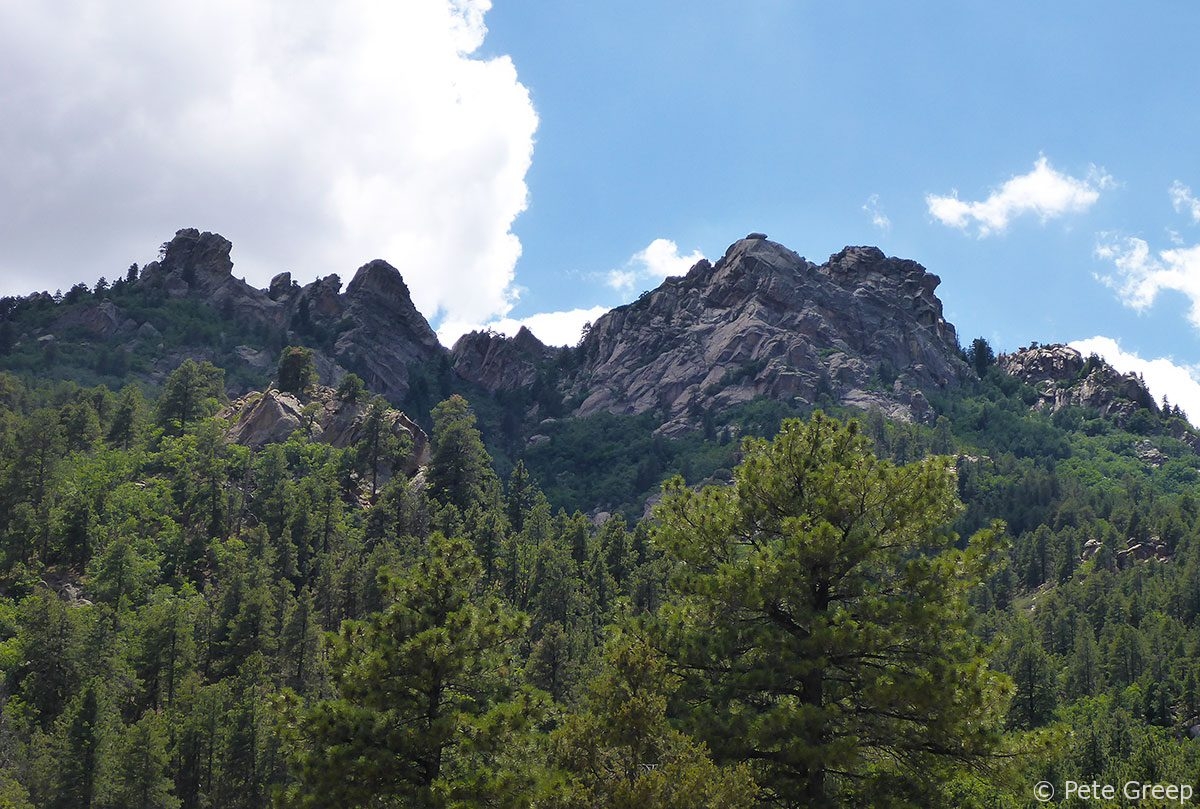 Located about 100 miles south of Henderson and just outside Kingman, AZ are the Hualapai Mountains. The mountain range consists of five main peaks: Dean Peak, Getz Peak, Aspen Peak, Hayden Peak, and Hualapai Peak.
| | |
| --- | --- |
| Difficulty: | Easy to Moderate |
| Distance: | 5.4 miles roundtrip |
| Climb: | 1652 ft |
| Elevation: | Trailhead: 6352 ft, Aspen Peak: 8004 ft |
| Time: | 2.5 hrs moving time, ~4 hrs total |
| Things to Bring: | Water, snack, camera, sunglasses, hat, comfortable shoes.  |
07/03/2016
My wife, Anna, and my buddy, Brad, and I decided an impromptu hike and camping trip was needed so we loaded up and headed to the mountains.
We grabbed a camp spot in Hualapai Mountain County Park. Nightly rates for camping are $17 and firewood is available for $5 per bundle. Being a holiday weekend (4th of July), we thought the campground might be full, but we were in luck. And since we were tent camping, we were flexible where we could stay and didn't have to worry about parking a big RV.
We scored a nice, open camp site in the park with a nice view of Aspen Peak and the wilderness.
We tossed some dogs on the grill and had a couple cold ones. You know, really good pre-hiking food and drink.
The main trailhead, located in the park, is the beginning to most of the popular trails.
Many trees are fallen over from either lightning or old age and erosion making for some fun, easy obstacles.
Shortly up the trail you'll see a teepee made out of tree branches. I'm guessing some kids or hikers built this a while back for fun. It's been here for years.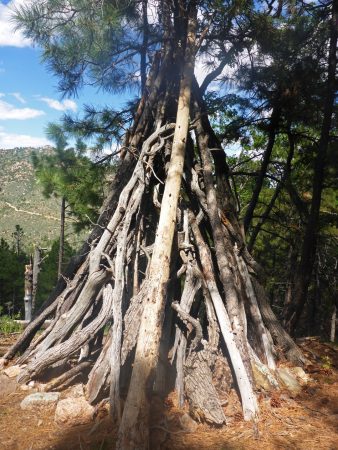 Anna found a nice wave and went rock surfing.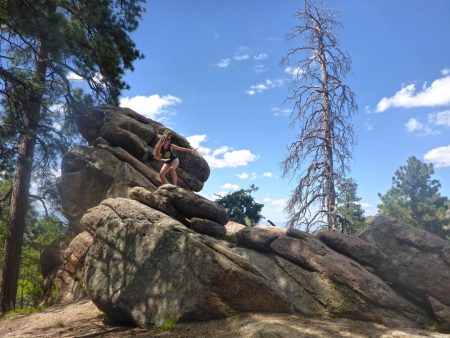 In the first mile and a half of the trail there is some quick, steep elevation to climb. 1,000 feet of climb to be exact! So we rested on one of the trail benches and took a quick group selfie and reflected on our poor decisions of beer and hot dogs.
Further up the trail, you'll see a storm shelter. Heavy rain storms are known to come out of nowhere in the Hualapai Mountains. Not this weekend though.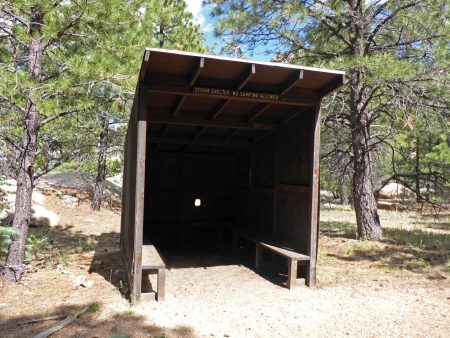 The trees are very mature up here.
Have you hugged a tree today? We did. (We had tree hugging, hippie jokes.)
A wooden bridge spans across a ravine that brings you to the last 500 feet of trail ascend on the backside of the mountain.
Getting a little further up the trail, Brad snapped a pic of Hualapai Peak in the distance.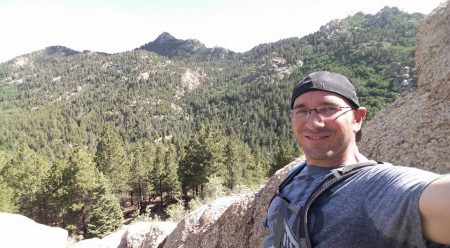 The greens and blues were vivid!

The last section of the hike is a series of switchbacks through the brush. We were getting close.
One of the tall, pokey rock formations, which is very visible from the bottom of the mountain, is just before the tallest peak. We stopped for a couple photos.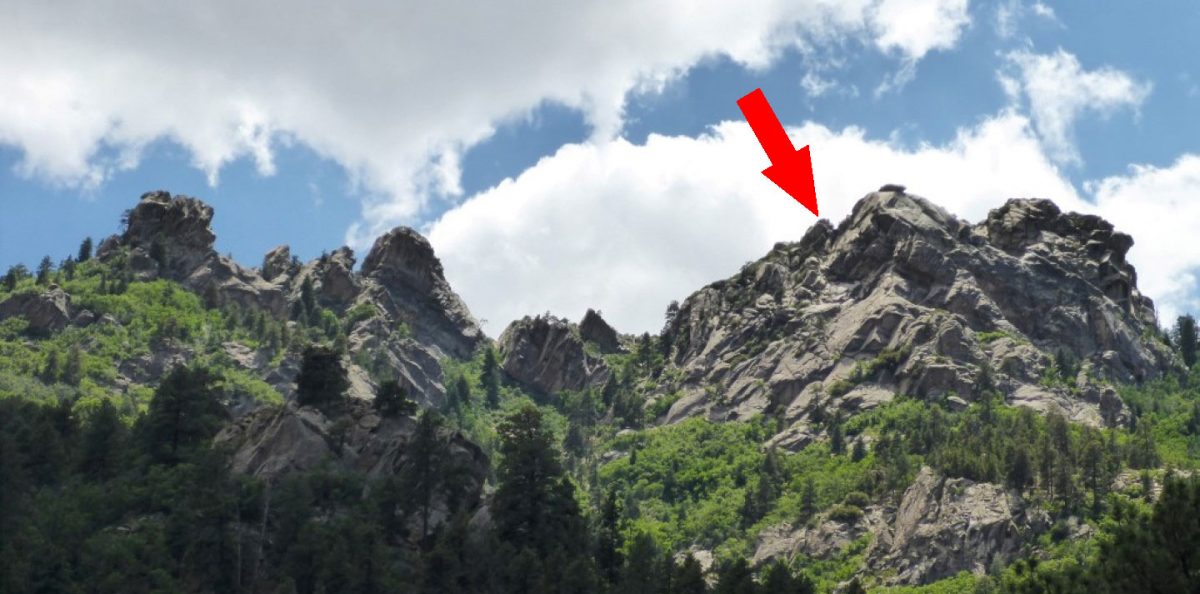 At the top of Aspen Peak is a street sign, "Peak Way", nailed to a tree.
Out on the ledge, the view is pretty amazing.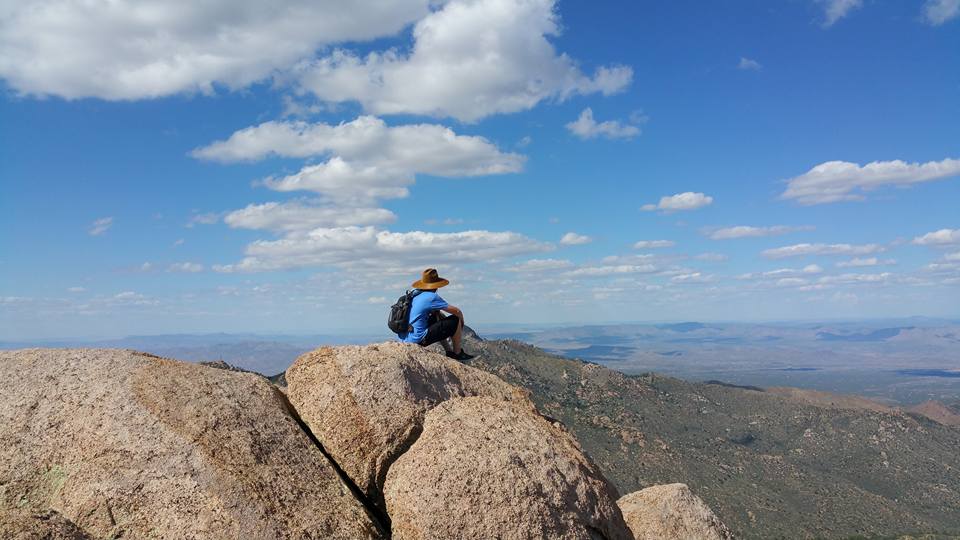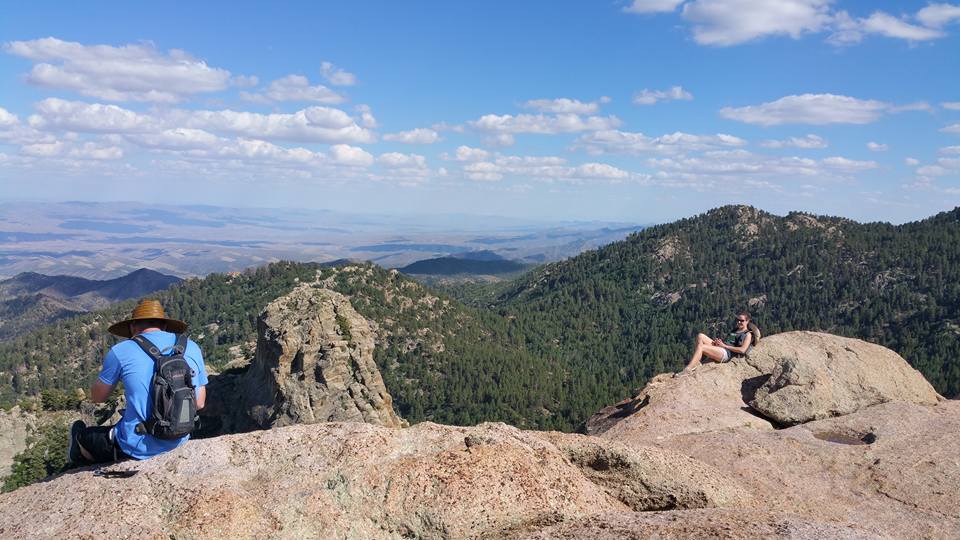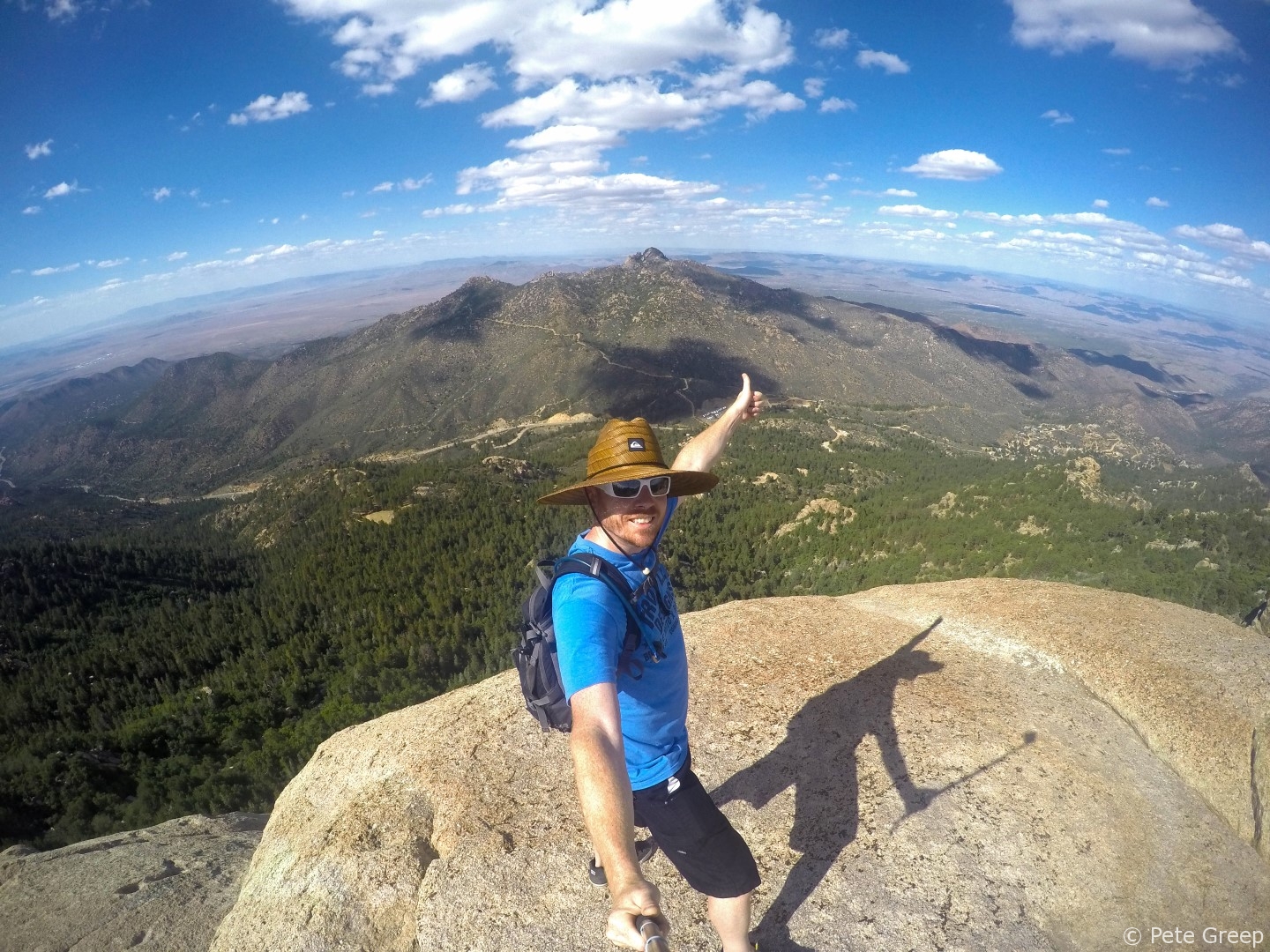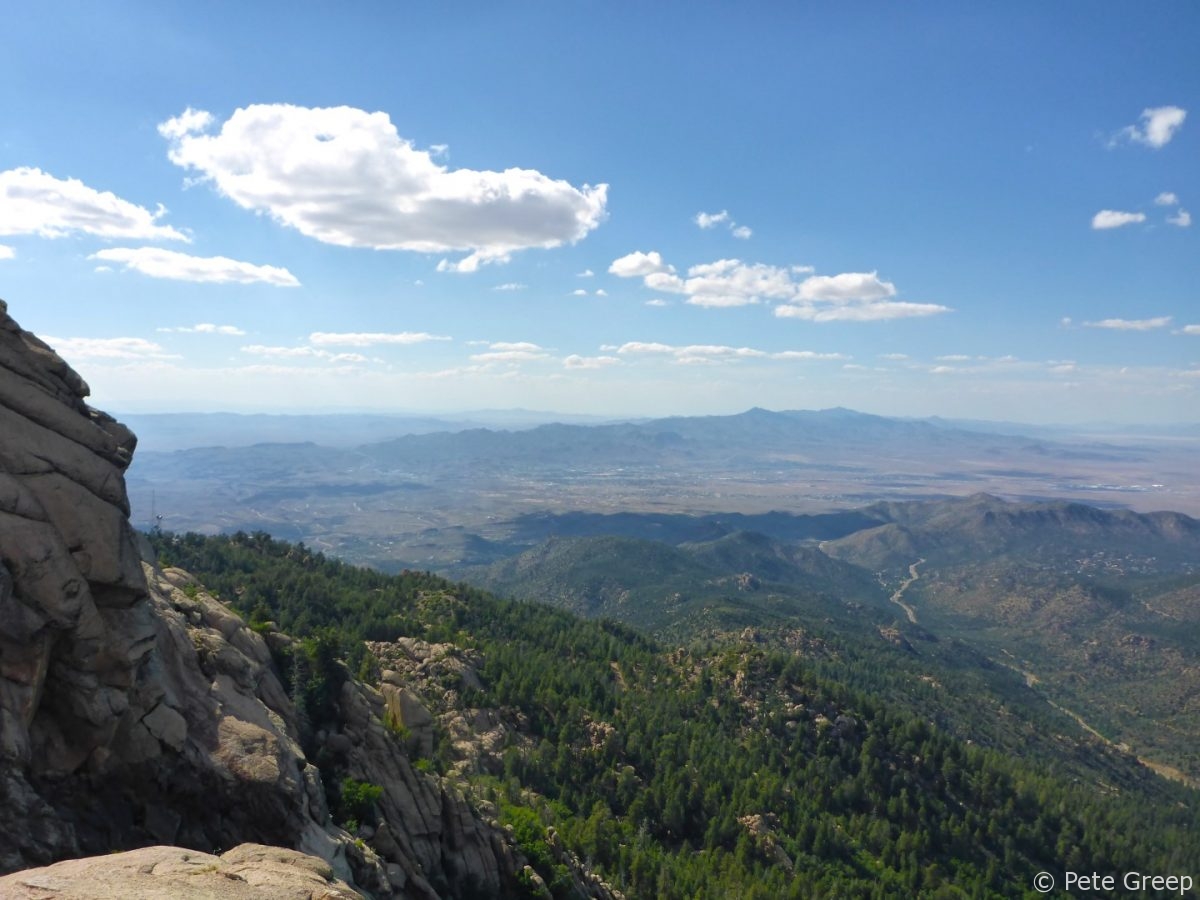 This looked like a silhouette of a face to me.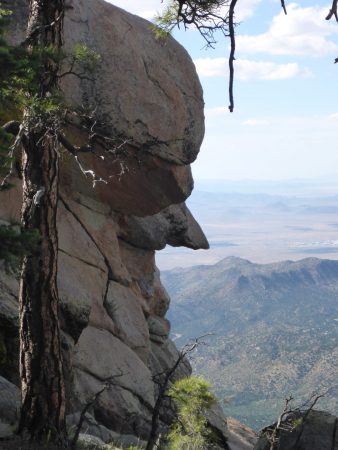 Before heading down the mountain, we took some Clif Shot Gel and Bloks Energy Chews. A little extra energy couldn't hurt.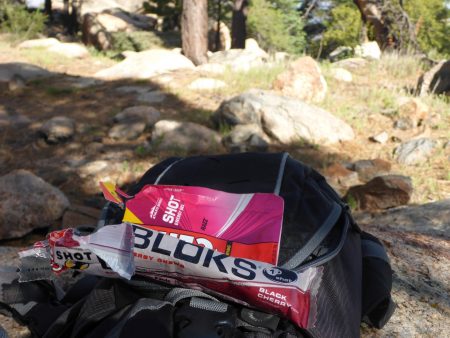 Heading back down we could see Hayden Peak in the distance.
Then we crossed the tree log.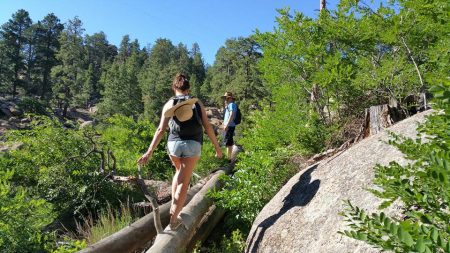 Down near the bridge we spotted a group of elk grazing in the valley.
They weren't afraid of Anna as she got a closer look.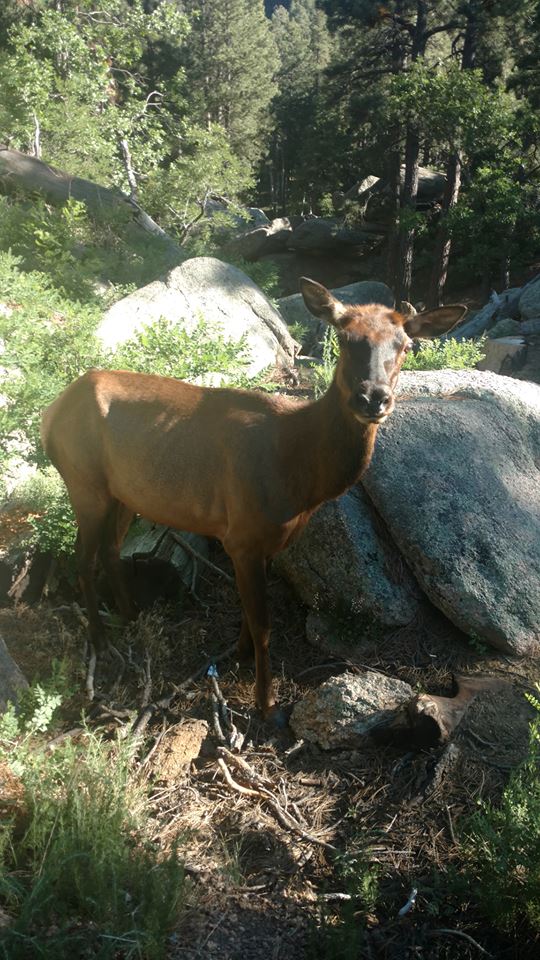 Back at camp, we cleaned up and headed down to the Hualapai Mountain Resort for dinner. They have an outdoor patio and restaurant/ bar that features live music. The local favorite, Kokomo, was playing some Santana when we got there. They were really good.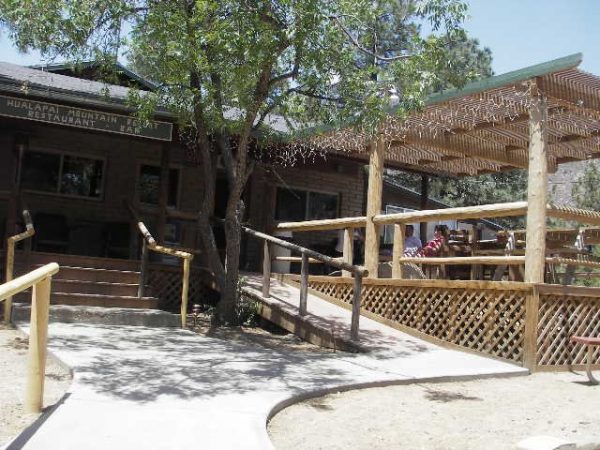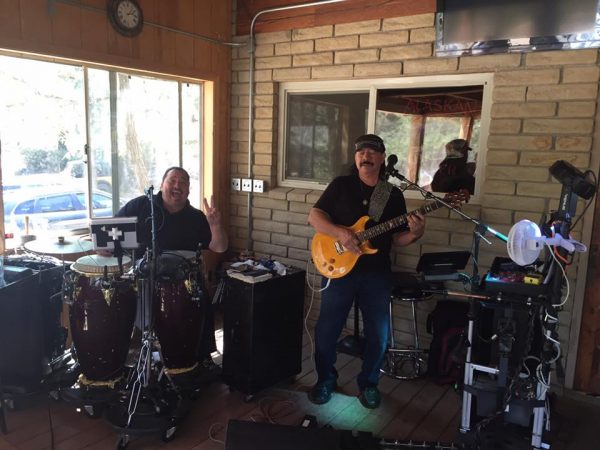 After a nice meal and a few cold ones, we relaxed under the stars and kicked back next to the fire. The sky was so clear we could see the Milky Way.
These were 30 second exposure photos that I took with my GoPro Hero 4 Silver. They captured some of the starry skies, but I was really wishing I had my DSLR with me.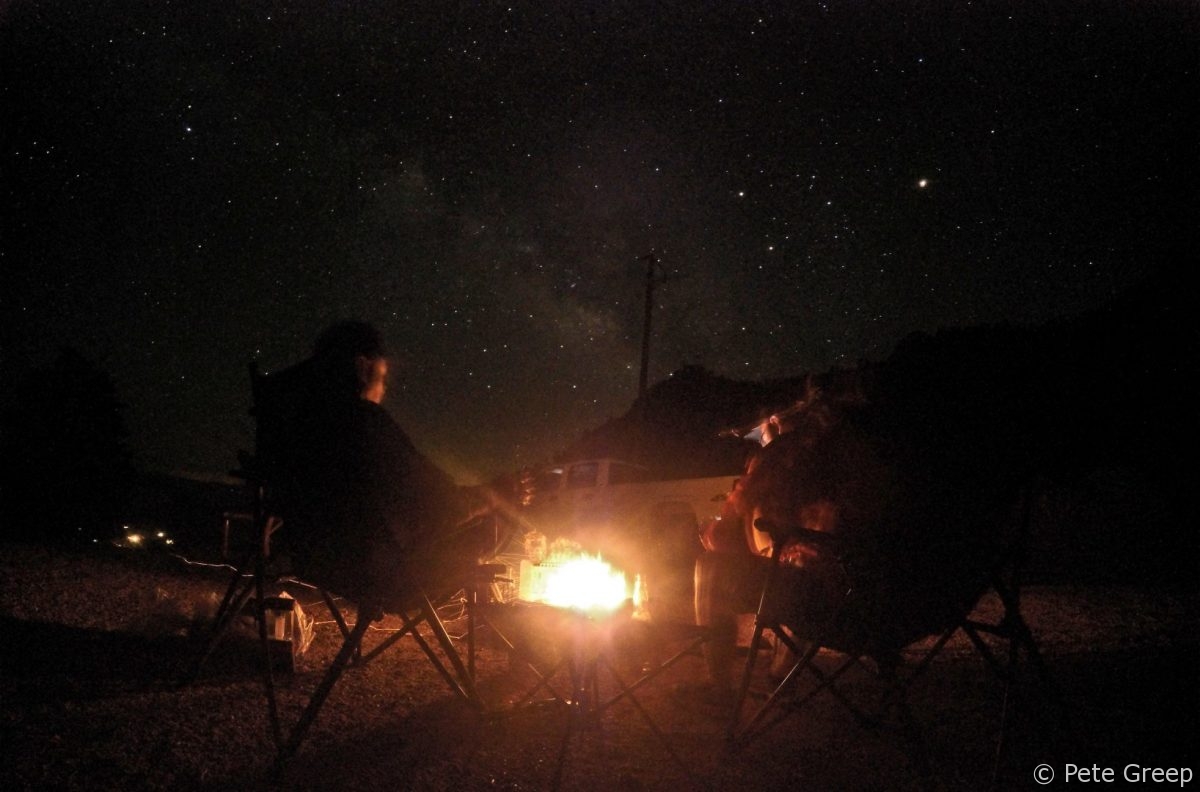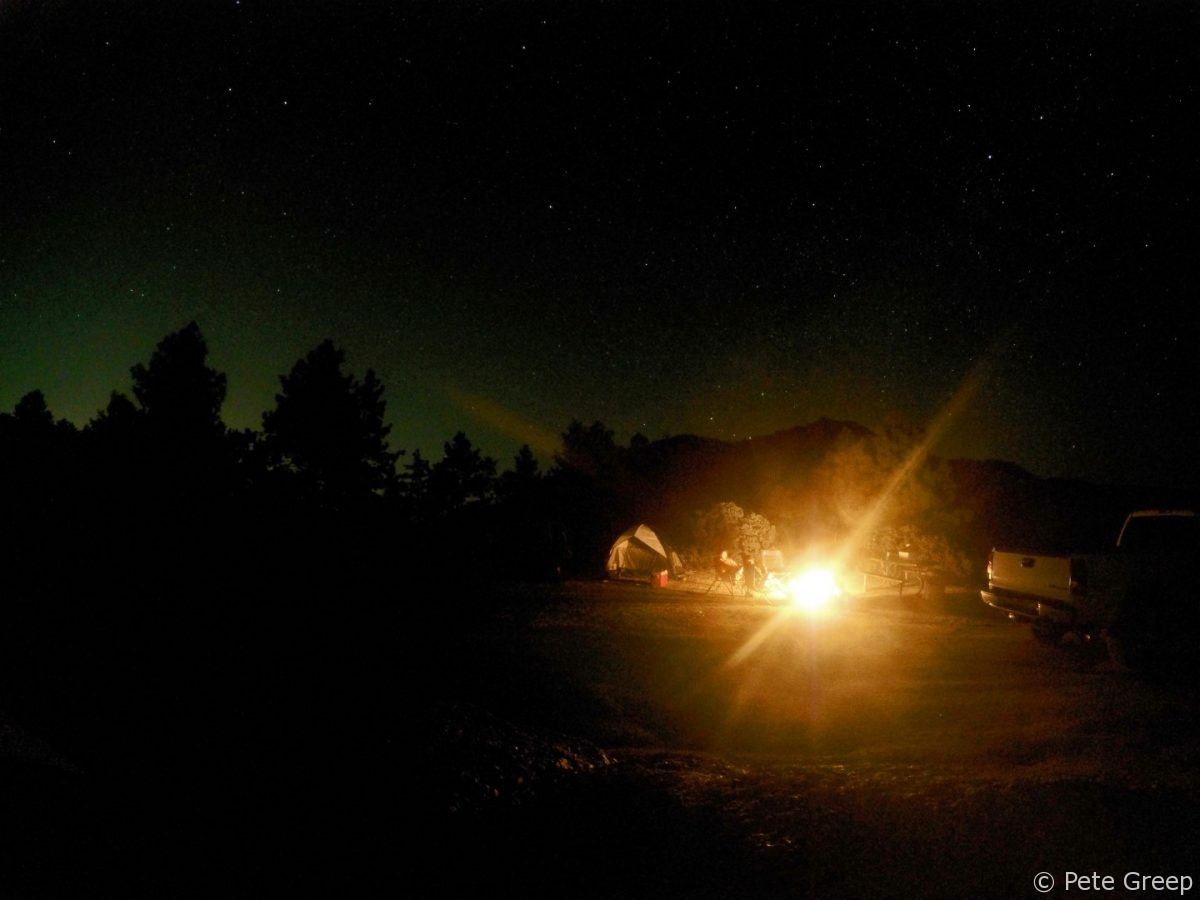 Comments
comments