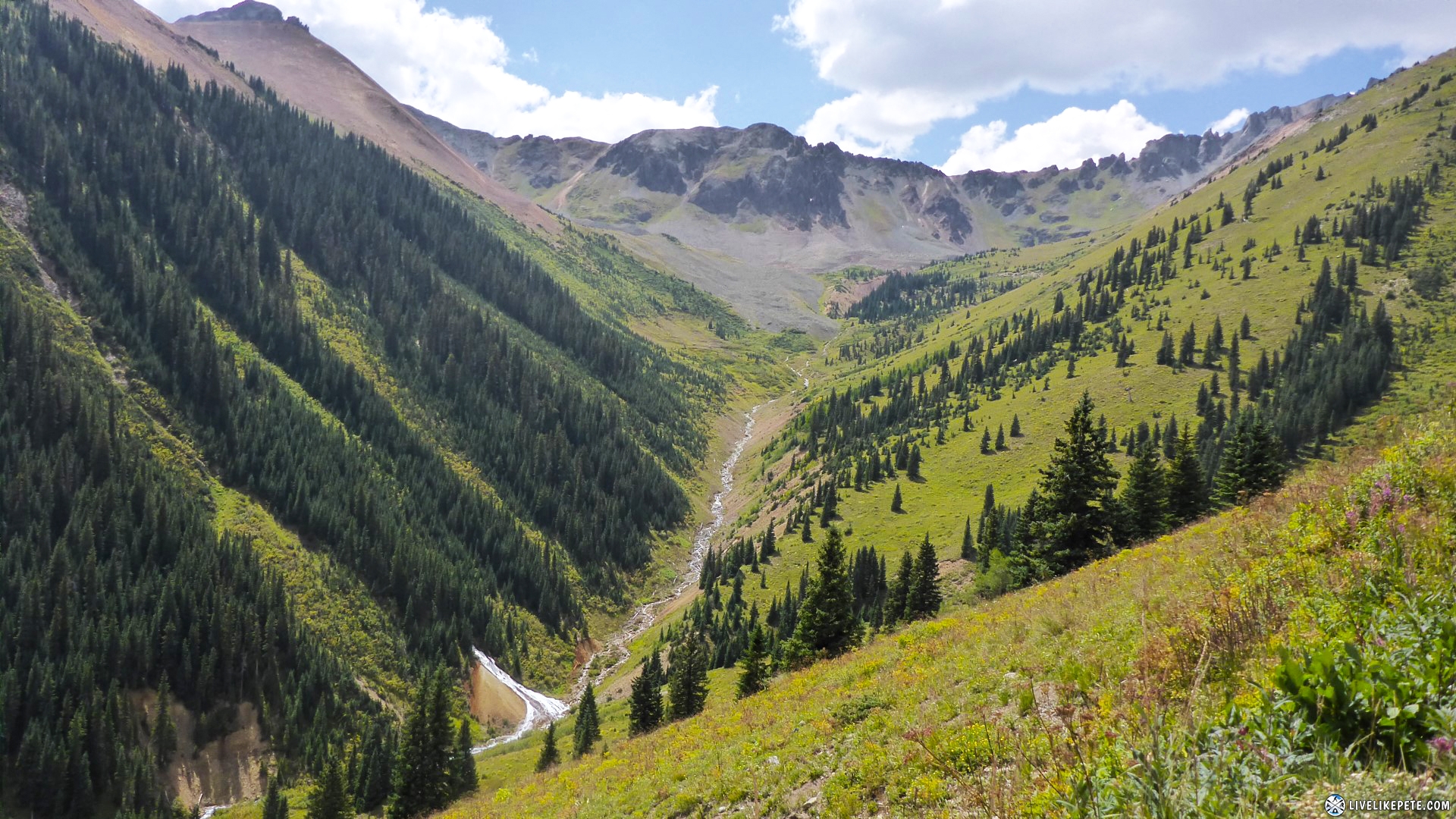 Located in the Rocky Mountains of southwestern Colorado are some of the tallest mountains in the country, the San Juan Mountains. Back in the late 1800's, this was an area of many large scale gold and silver mining operations. The old ghost towns and mining camps are now homes and small tourist towns. Much of this area's history has been preserved and the old buildings and mining equipment are still intact. The mountain passes that connect many of the towns are outstanding, offering incredible views and enticing ADV riders from all over the world to visit.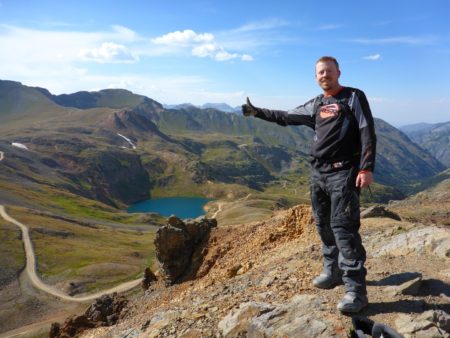 Two years ago my buddy Brice and I set off for Colorado on our adventure bikes to ride and explore the San Juans. During that trip I experienced a battery failure which cut a significant amount of time from exploring the area of Silverton, Telluride, Ouray, and Lake City. Since then I have wanted to return and base camp near Ouray in order to explore more of the area. Unfortunately Brice could not make it this time, but Brian and Steve were in. We loaded up the trailer and knocked out the 9 hour drive from Vegas to Ouray to ride for the next 4 days.
The Riders & Bikes
Steve: BMW GS1200, Me: KTM 690, Brian: DR650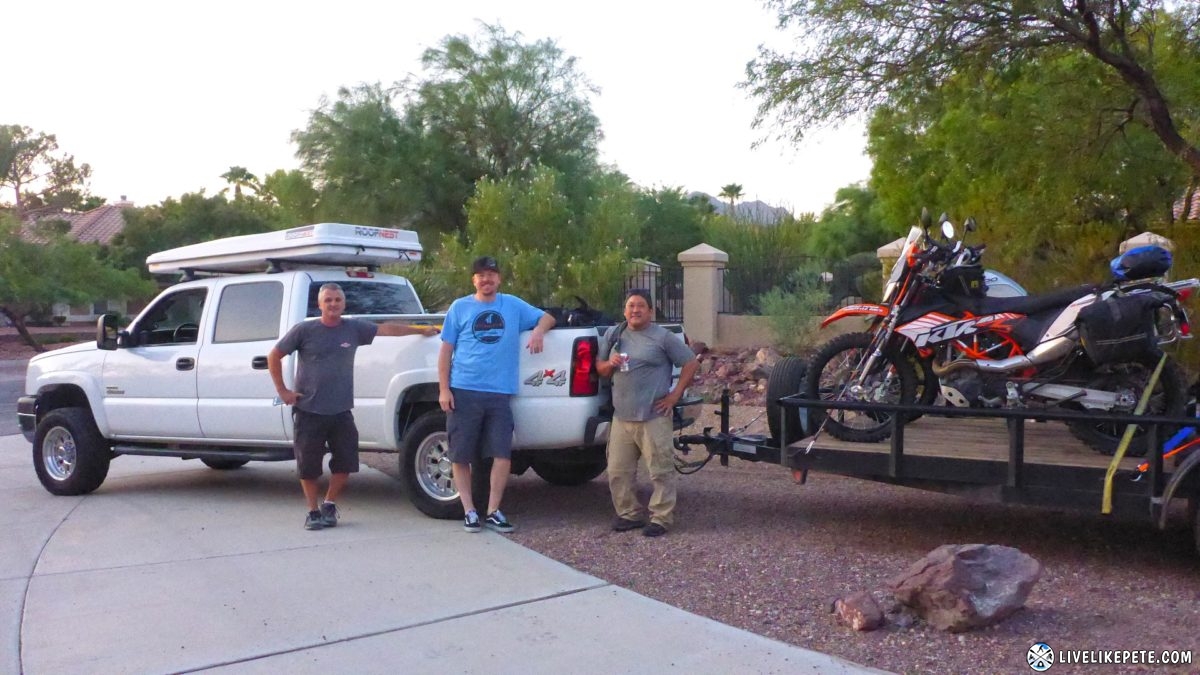 Let's make this an adventure before we even get there!
Heading to Colorado, things weren't quite exciting enough so I decided to pass just about every gas station between Cedar City and Richfield in an attempt to see how far my truck actually goes. We were about 40 miles from Richfield and the low fuel light came on. Oops! I didn't do this on purpose. I actually wasn't paying much attention and figured there would be plenty of gas stations along the 70. There's wasn't. So we pushed it ever so lightly down the highway and barely made it to the gas station. I ended up pumping 30.46 gallons into my 30 gallon tank. Whoa. We were empty!
Hello Colorado!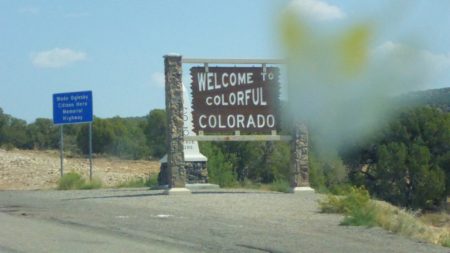 Day 1, Ouray Colorado
We arrived at the Ouray KOA campground. We would use this as a base camp and parking spot for the truck and trailer when we planned to motocamp along the way. The rest of the nights we camped here since the campground has nice, clean restrooms and showers.
We relaxed for a bit and came up with a plan for the next couple days. Having the GPS tracks from my last trip made it easy map things out.
To start off the night, we headed into Ouray to grab a couple dinner items from the market.
Dinner was different and interesting, yet simple and good. We bought some tortillas, baked beans and hot dogs. We cooked it all and rolled it together into one of the strangest burritos I've ever had. I gotta admit…pretty damn good. FYI we're not fancy people. We have many opportunities for more sophisticated meals along the way so this did the job for the night.
After dinner a few beers and some whiskey felt great while relaxing around the fire.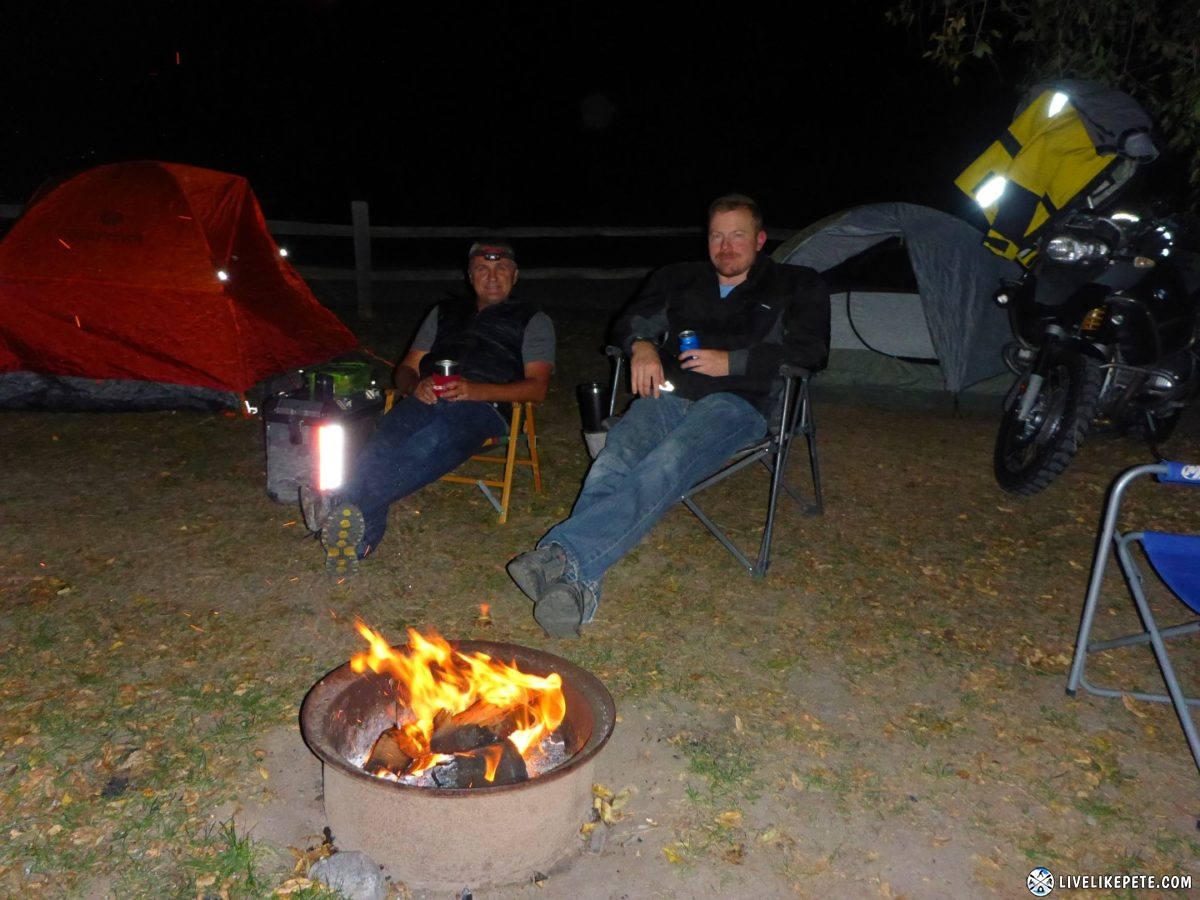 OMG, JENNY!
Later that night, well actually super early morning around 3AM, a group of college kids came in and set up their tents across the way. They were clueless about being respectful to others. They left their headlights on, facing Brian's and Steve's tents, for about 45 minutes. Then in the morning before most people were awake, all we heard was really loud valley-girl talk like, "ohhhhh myyyy GOD, blah blah blah" and laughing. These people looked like an Abercromie & Fitch catalog. From that point on, 'OH MY GOD, JENNY" was the catch phrase along the ride. I have no idea if anyone over there was named Jenny, but it seemed to fit. More on these people later.
Comments
comments