Day 4, Ouray to Lake City | The Alpine Loop
Another beautiful day in Colorado! This would be the day we ride the entire Alpine Loop to Lake City. Per usual, we made our coffee and breakfast and took our time getting moving. I had a great night's sleep in my RoofNest.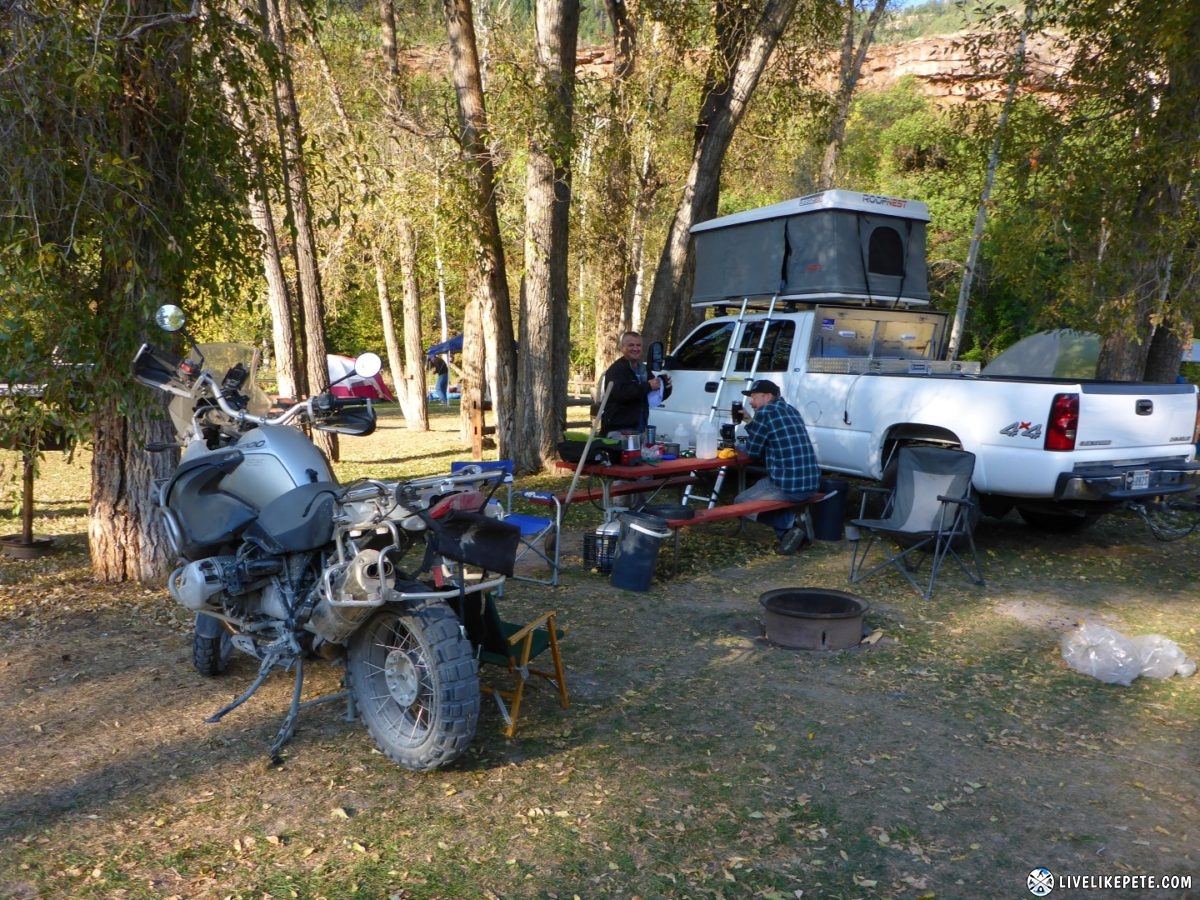 Since the KOA bear sighting, Steve and Brian opted to put their tents up on the trailer instead of the edge of camp because bears don't mess with tents 2 feet off the ground. No way.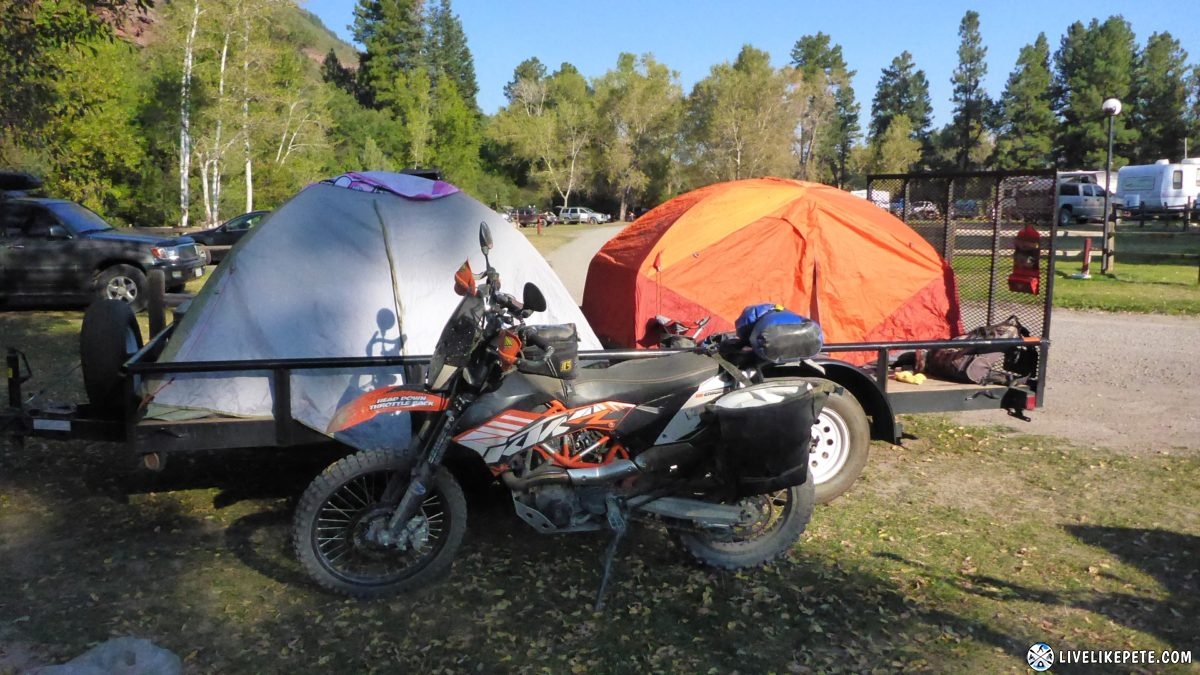 A family down the way had a nice roof tent on their Jeep. It said "Jeep" on the outside so I would guess it cost a few more bucks than my RoofNest. That and it took them about 20 minutes to set theirs up.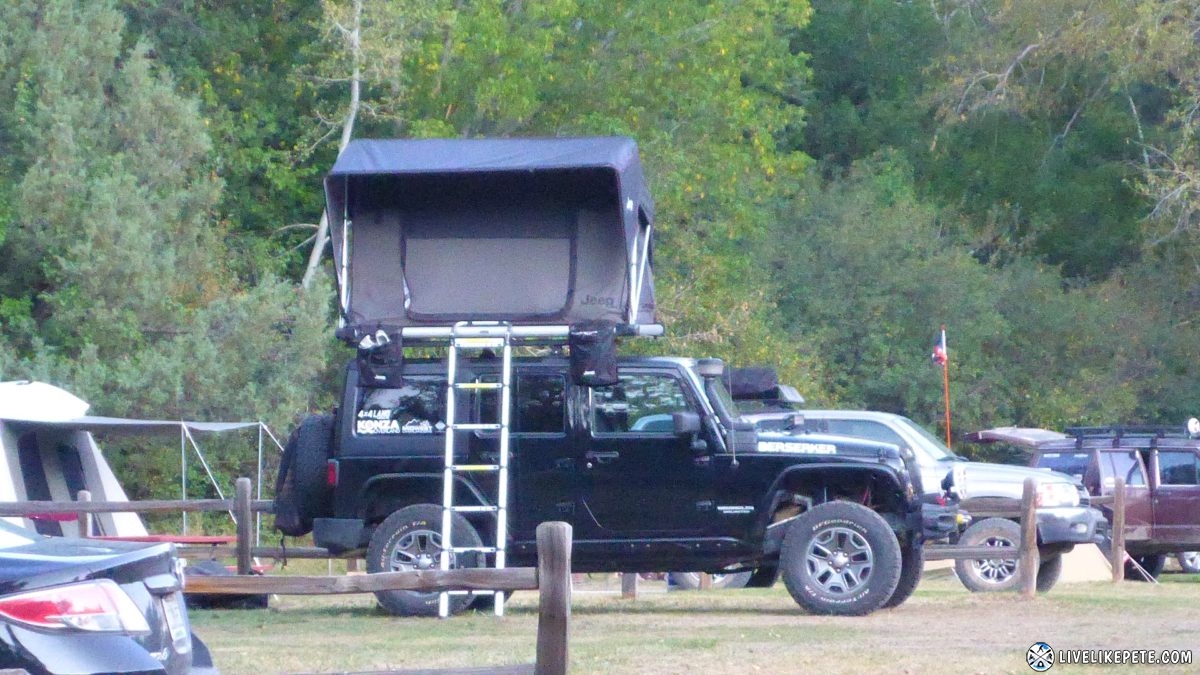 Steve used his camp stove to cook his PopTart.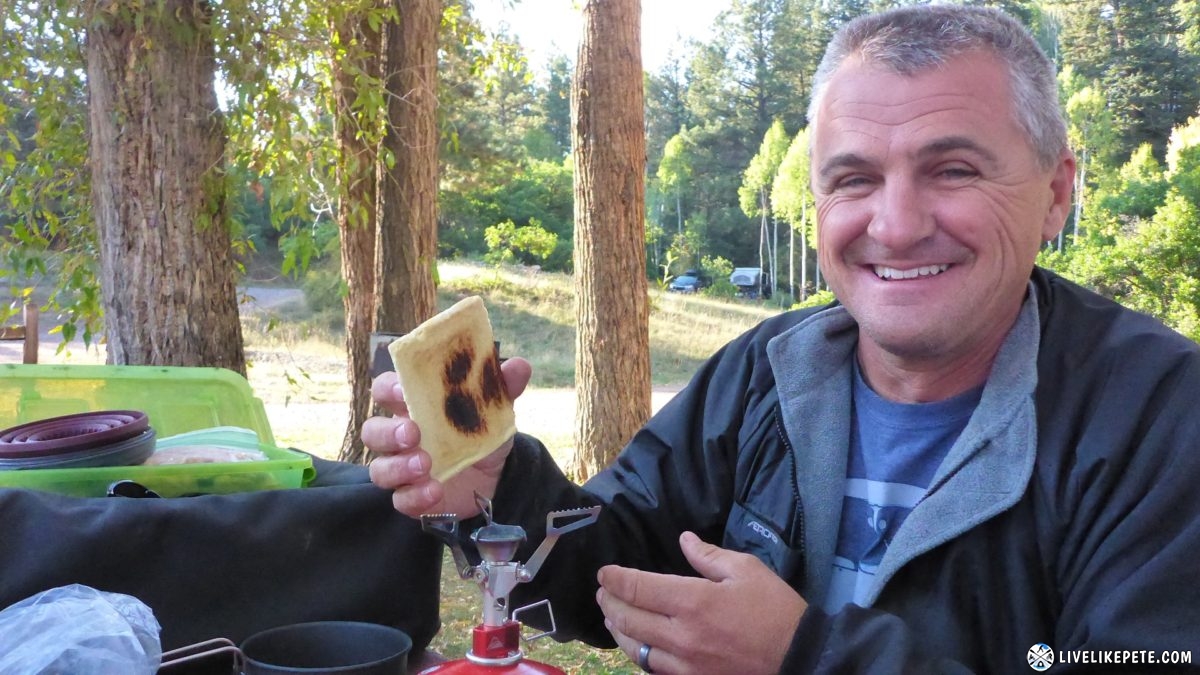 Brian was having a difficult time that morning with his hammock.
Once we got it together, we headed out. We rode down the Million Dollar Hwy again and on to the Alpine Loop.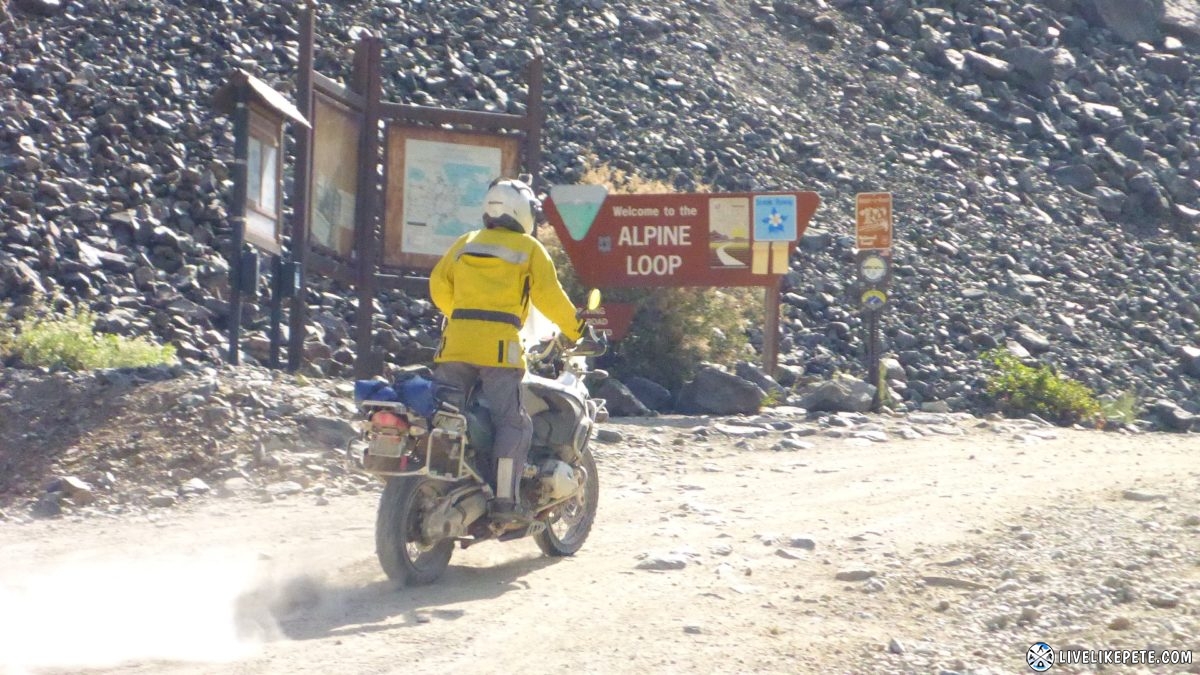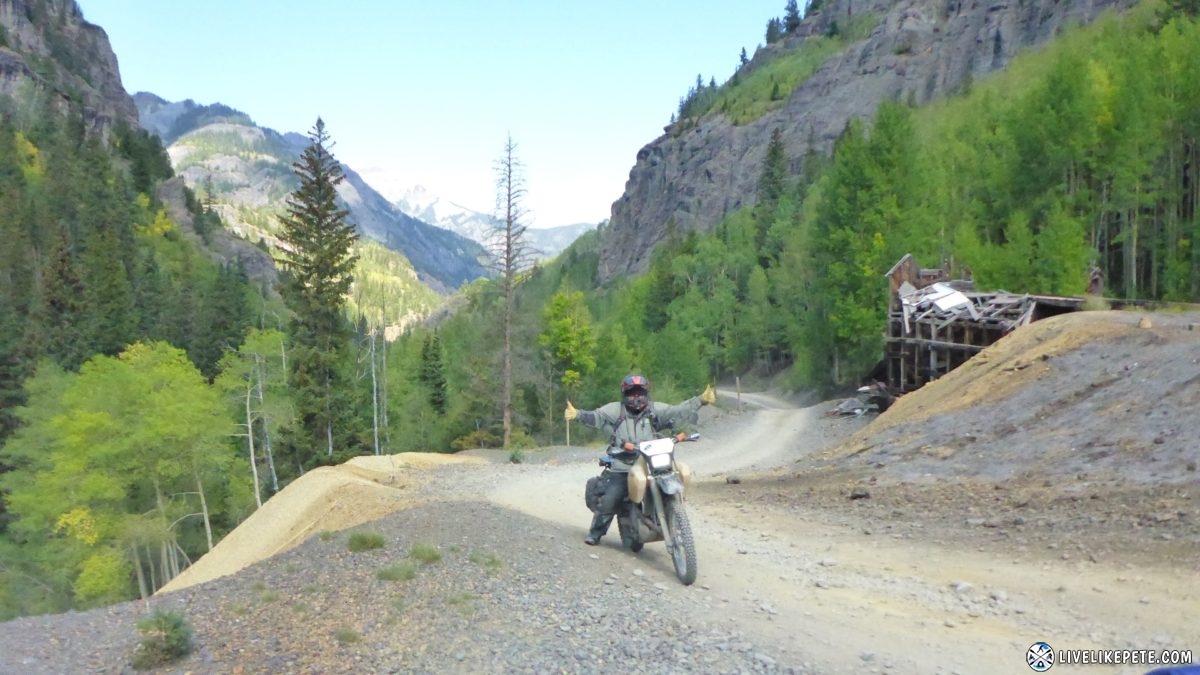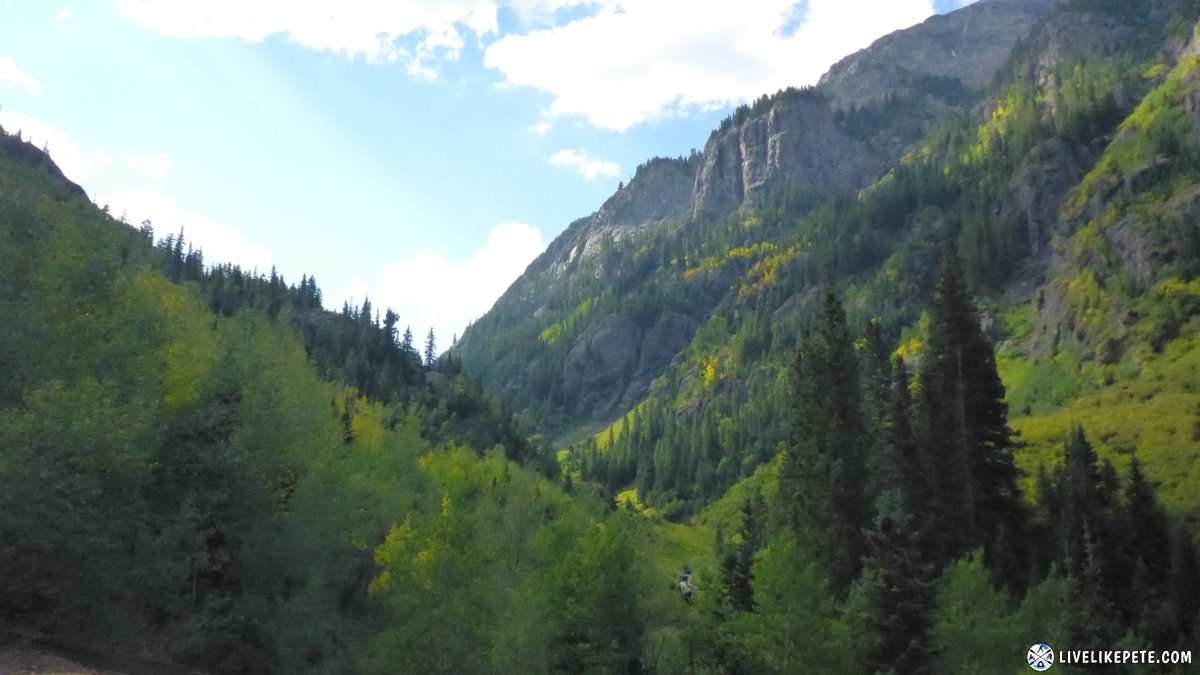 Although Steve had ridden this section before full of luggage, one of the rocky steps got him this time.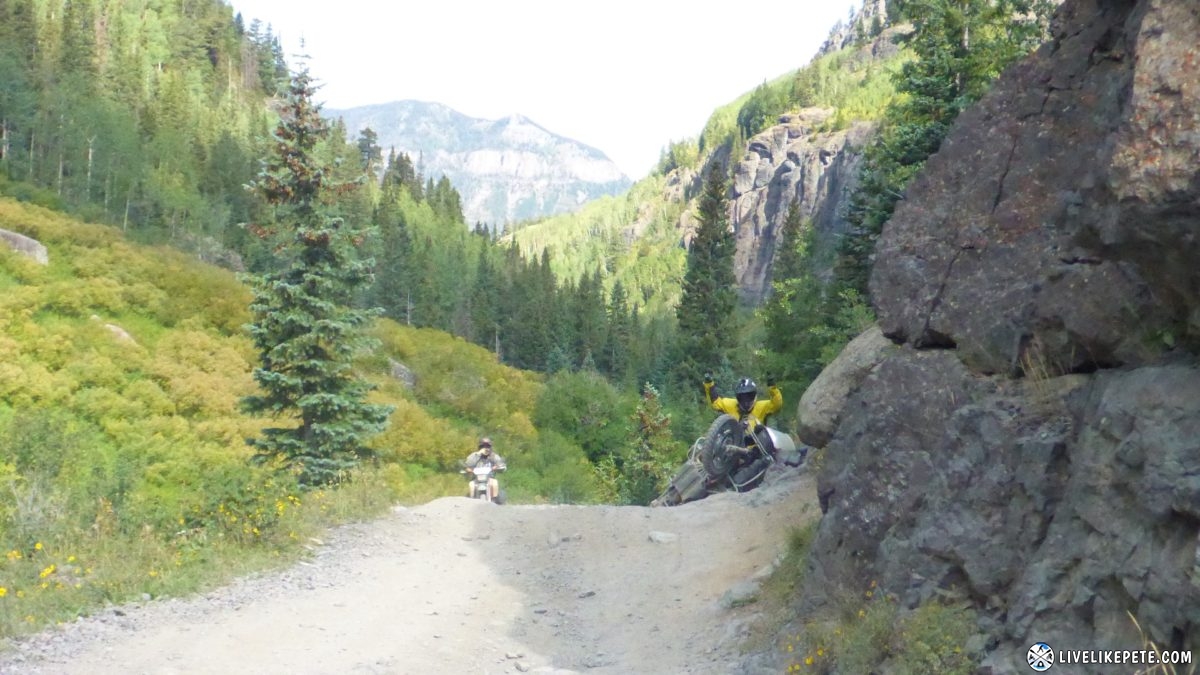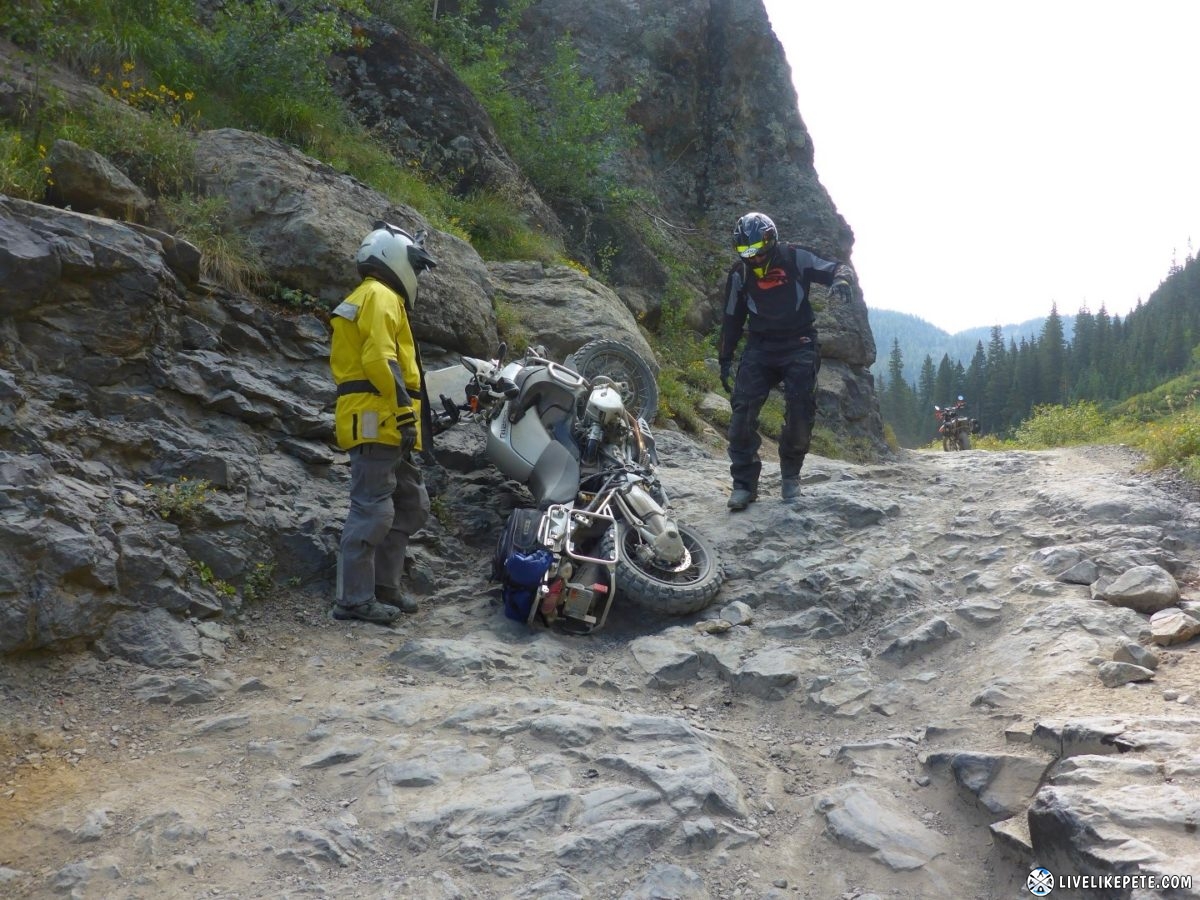 As got got closer to the turn to Engineer Pass, there was a huge herd of sheep!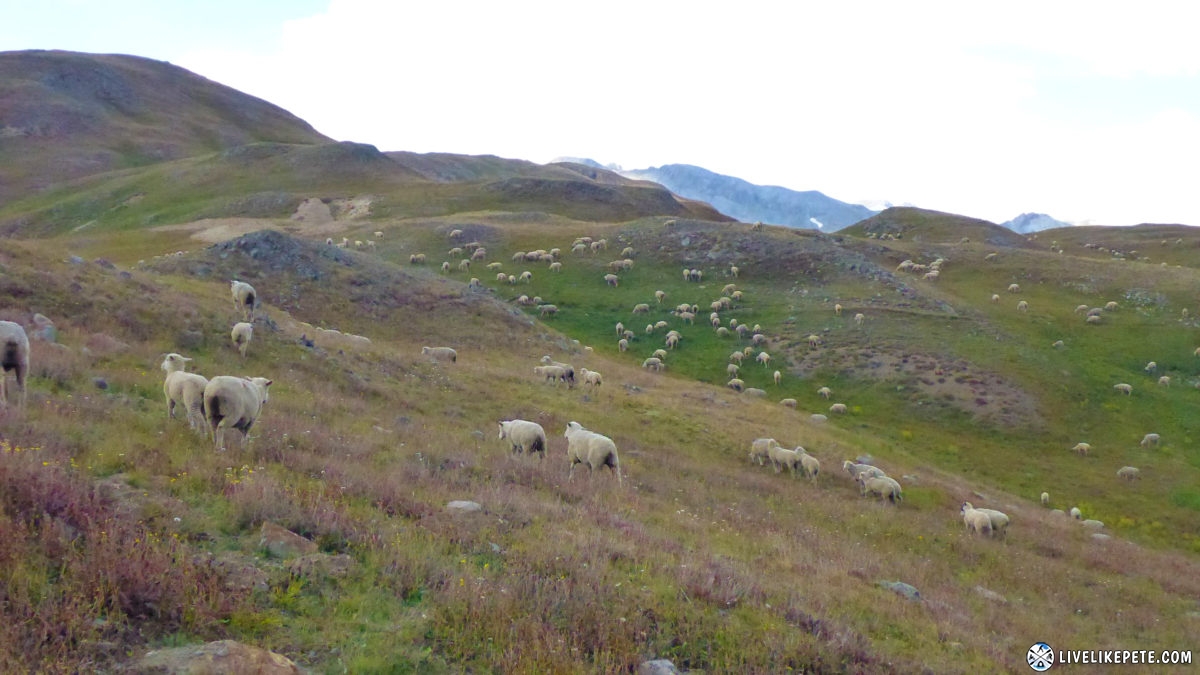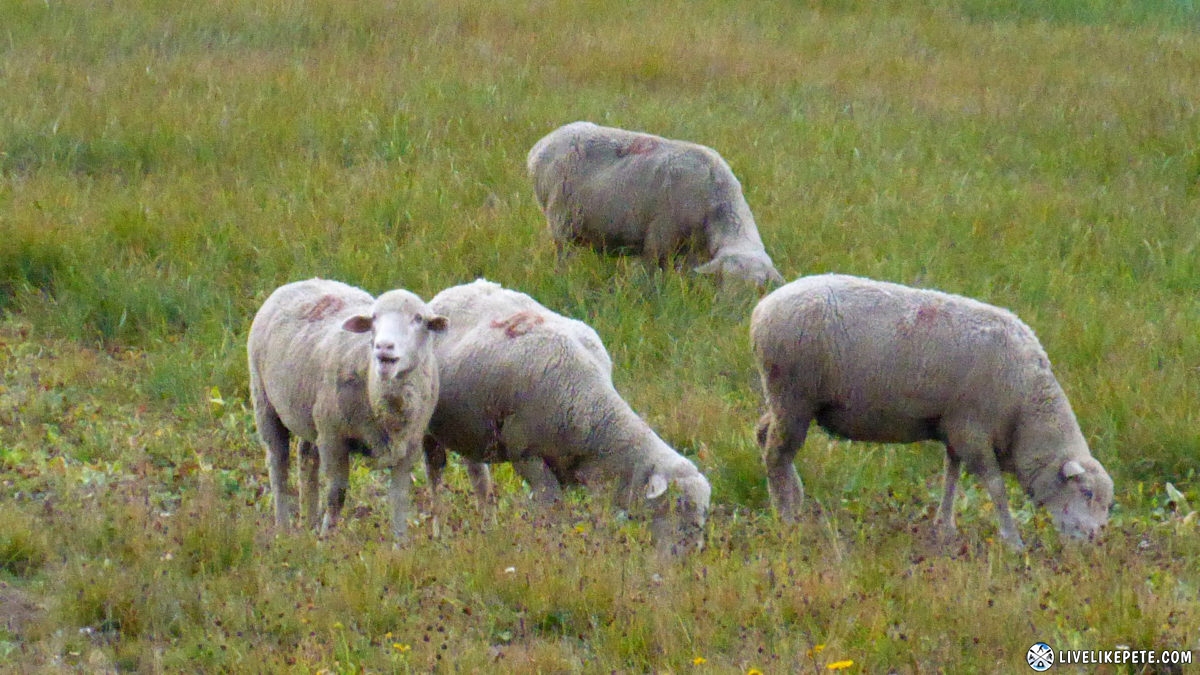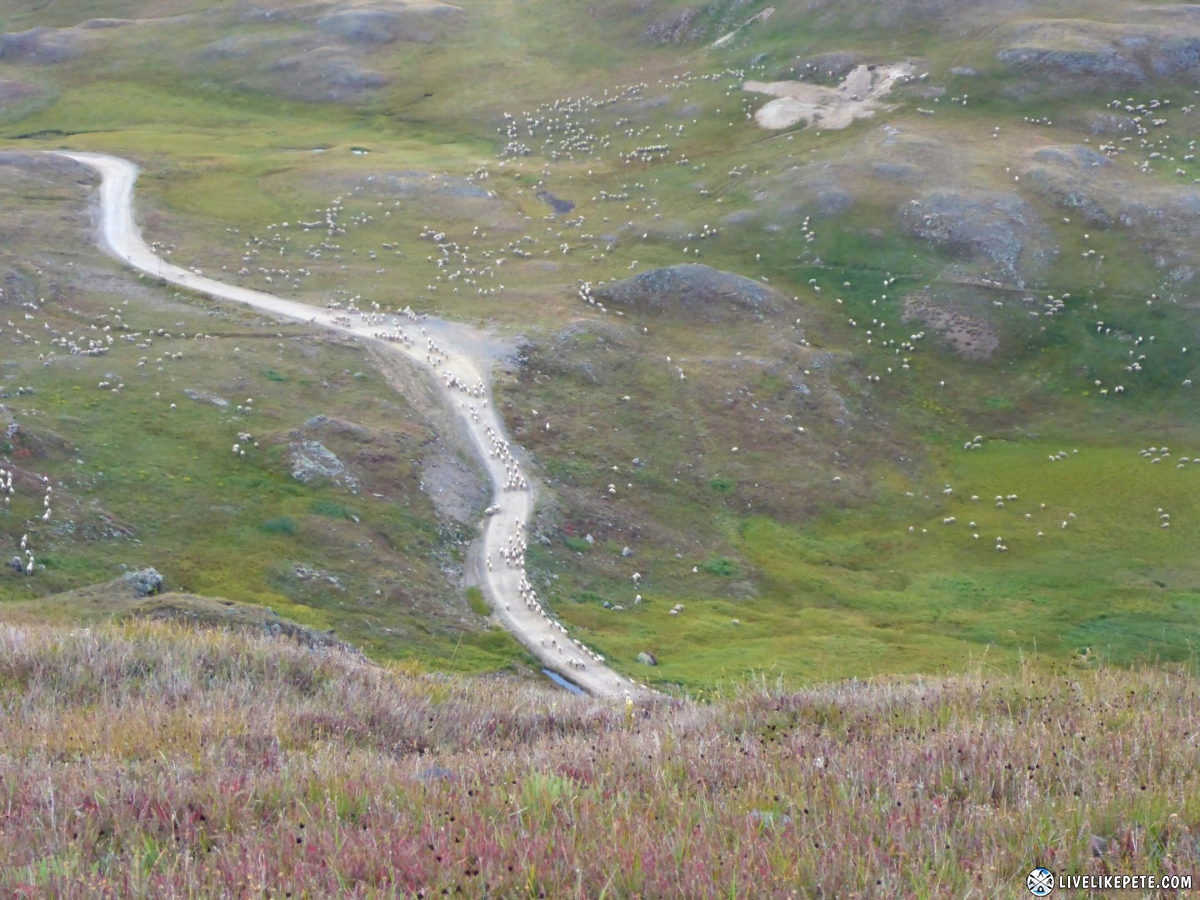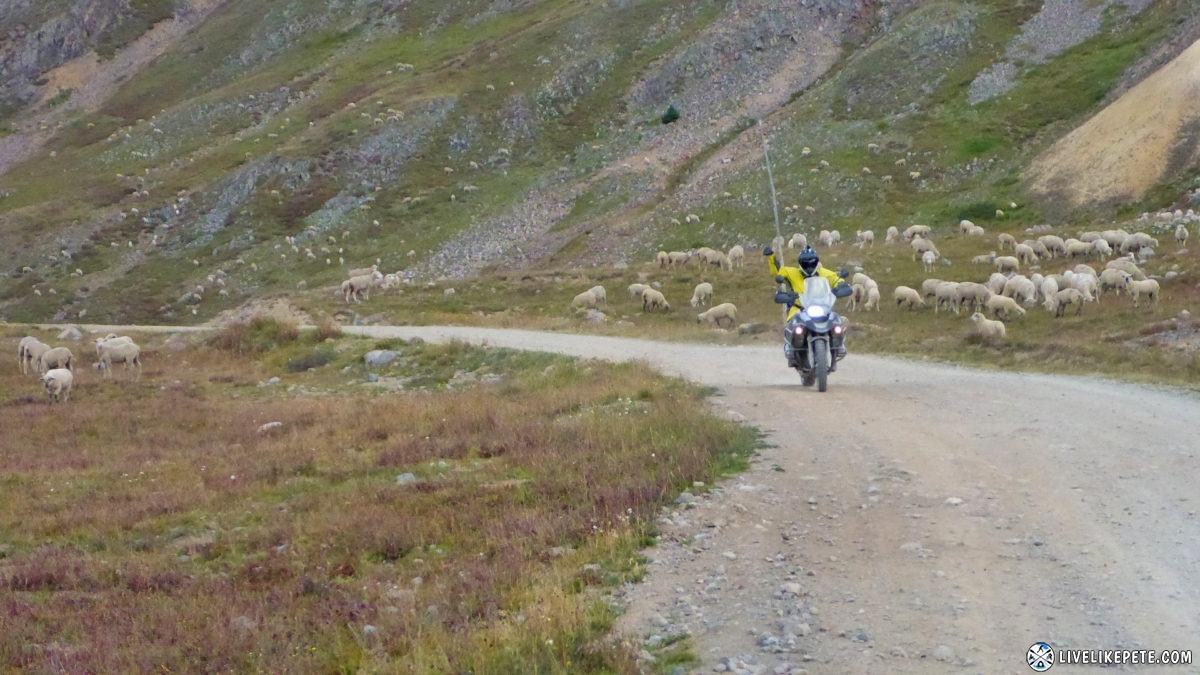 Like most other passes, the climb was steep and climbed quickly.
We stopped to check out Odom Point.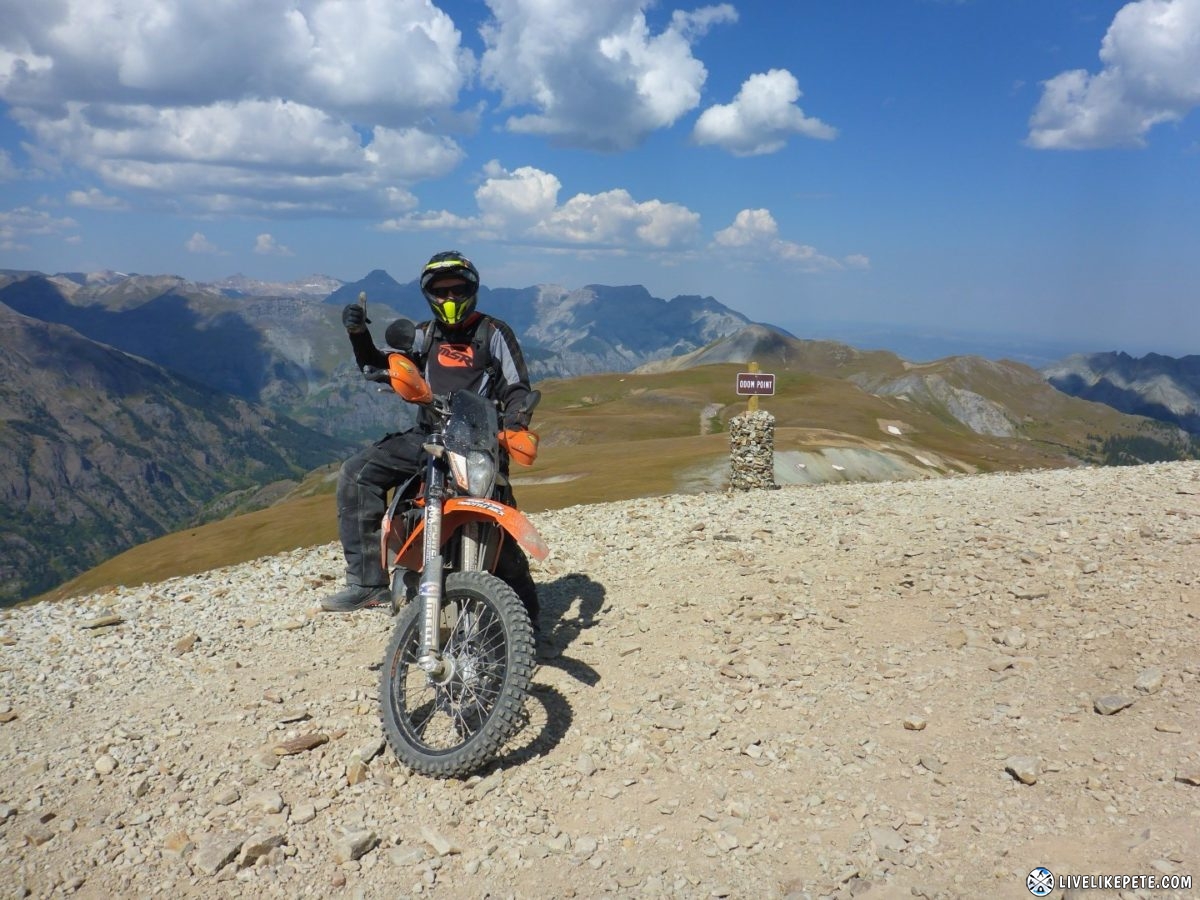 Steve noticed his skid plate bolts decided to break off so he did a quick field repair. Some good ole bailing wire did the trick.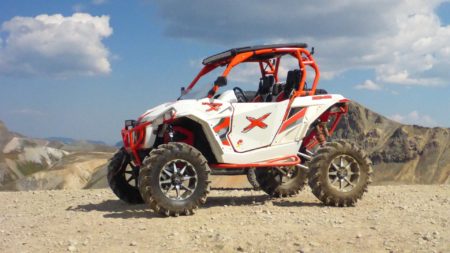 We made it up to the top of Engineer Pass, elevation 12,800 ft.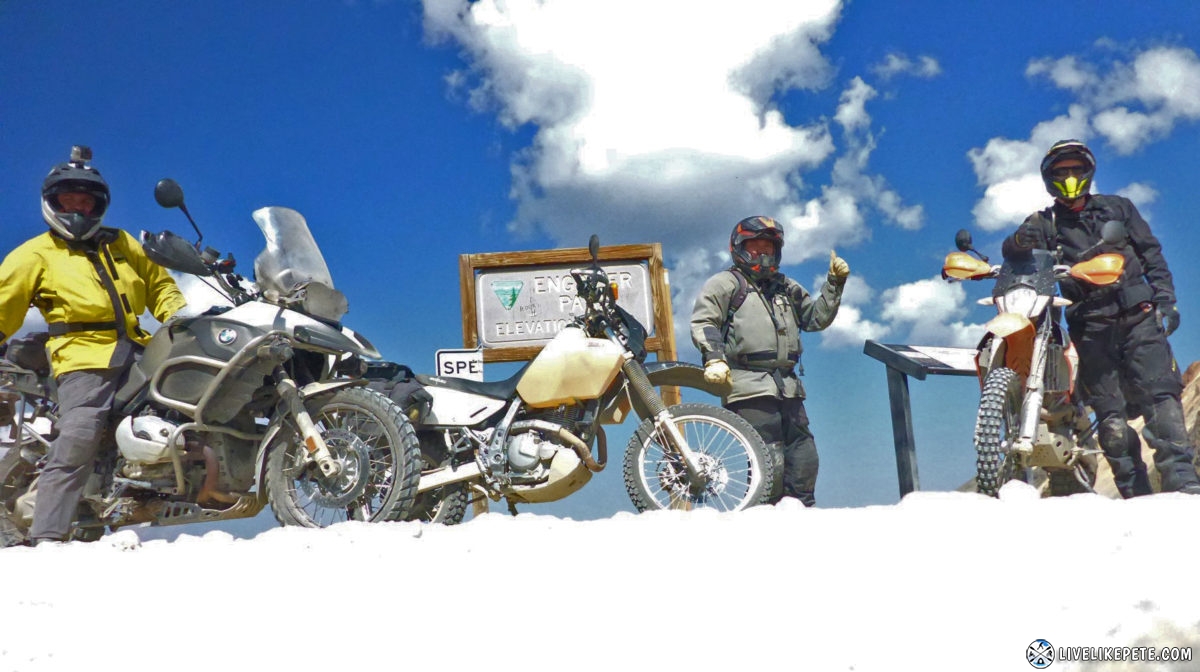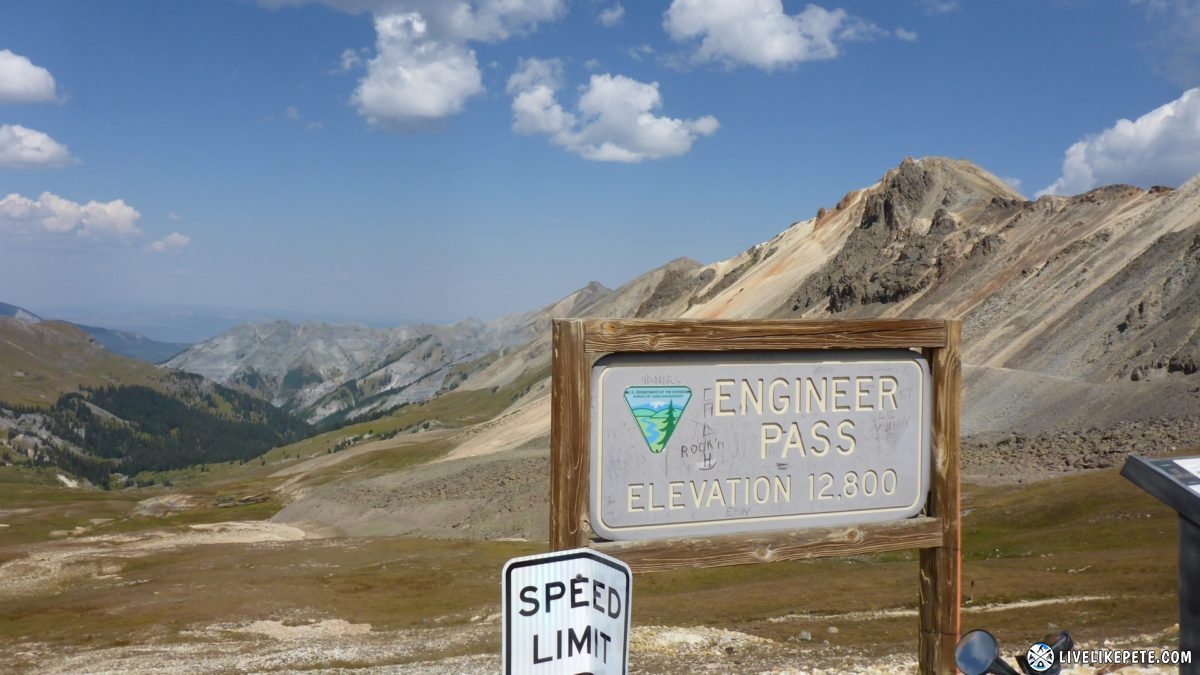 Another pass calls for more SELFIES.
Heading down the backside of Engineer was another awesome canyon.
We stopped at a creek to cool off.
This was the Rose Lime Kiln. It was used in the late 1800's to heat limestone rock to super high temperatures in order to break it down into lime.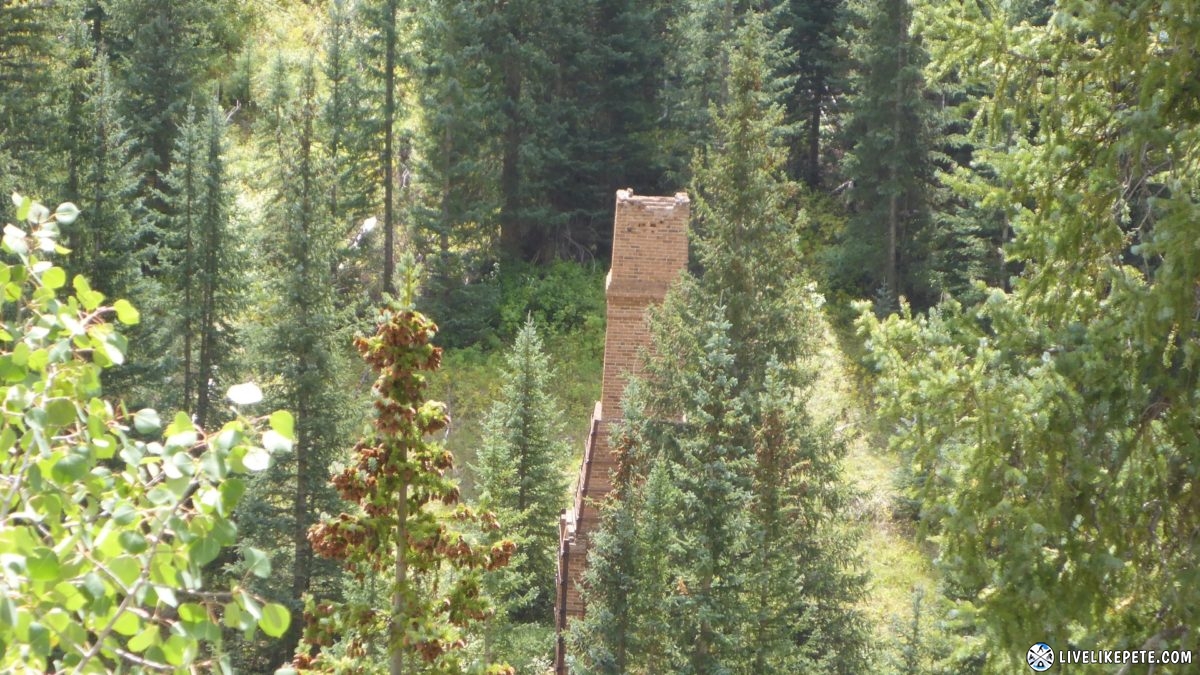 We passed a field of women who were painting.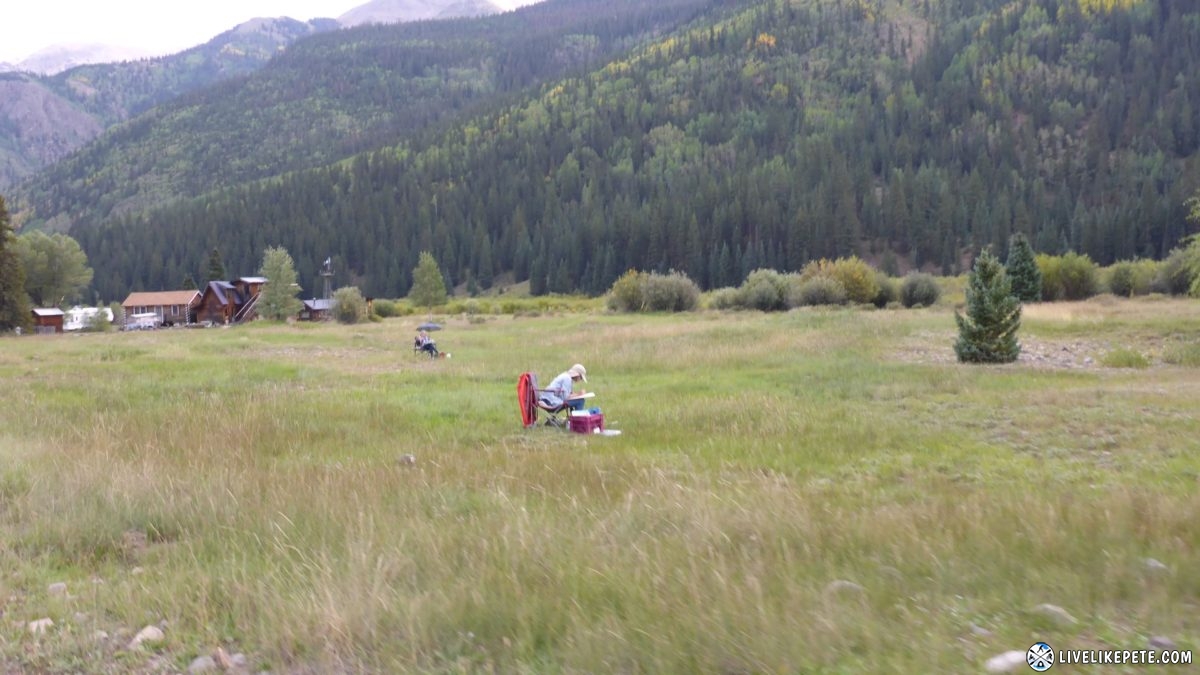 Capitol City
Capitol City is another old mining town that still remains intact from the late 1800's. A man, George T Lee, who used to live here and owned much of the property believed the town would surpass Denver and become the capitol of Colorado. Obviously that never happened and the town was dead by the 1890's.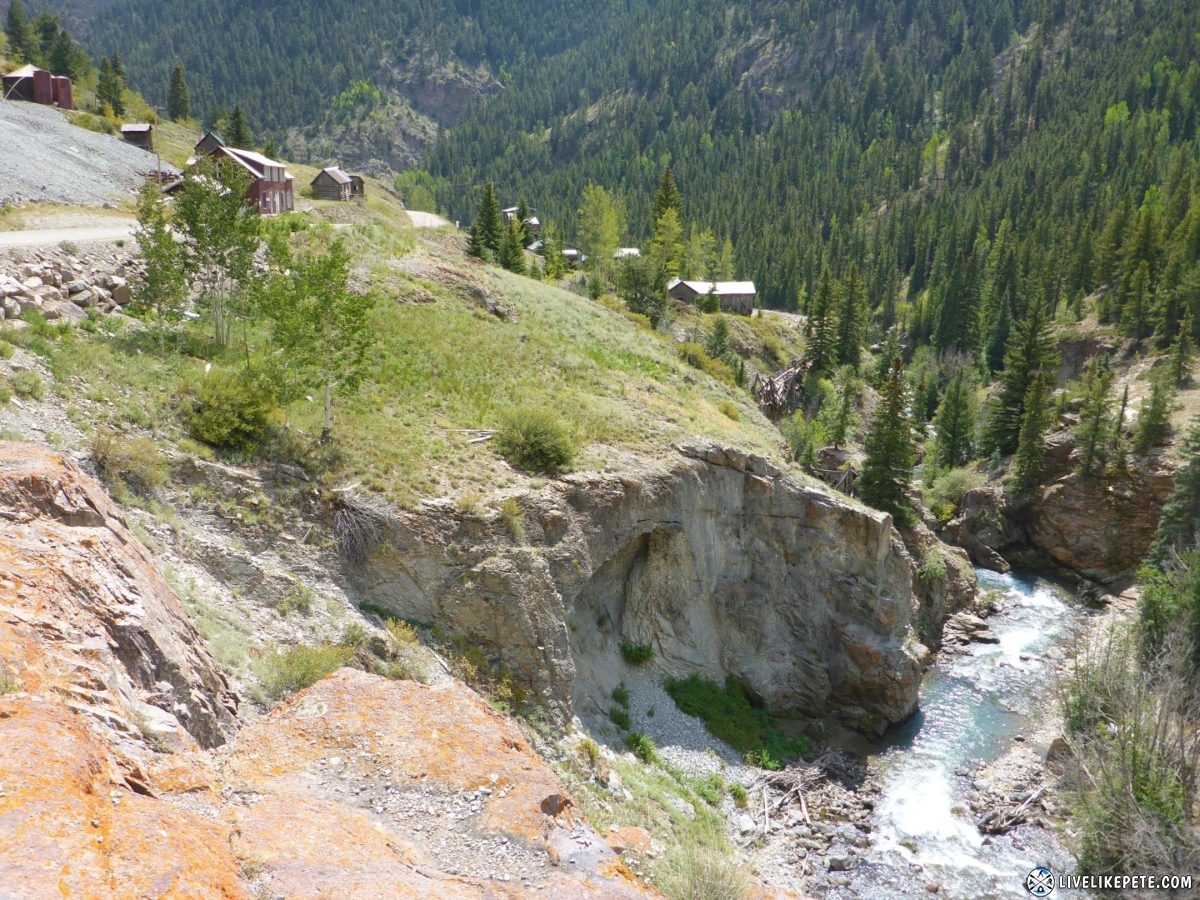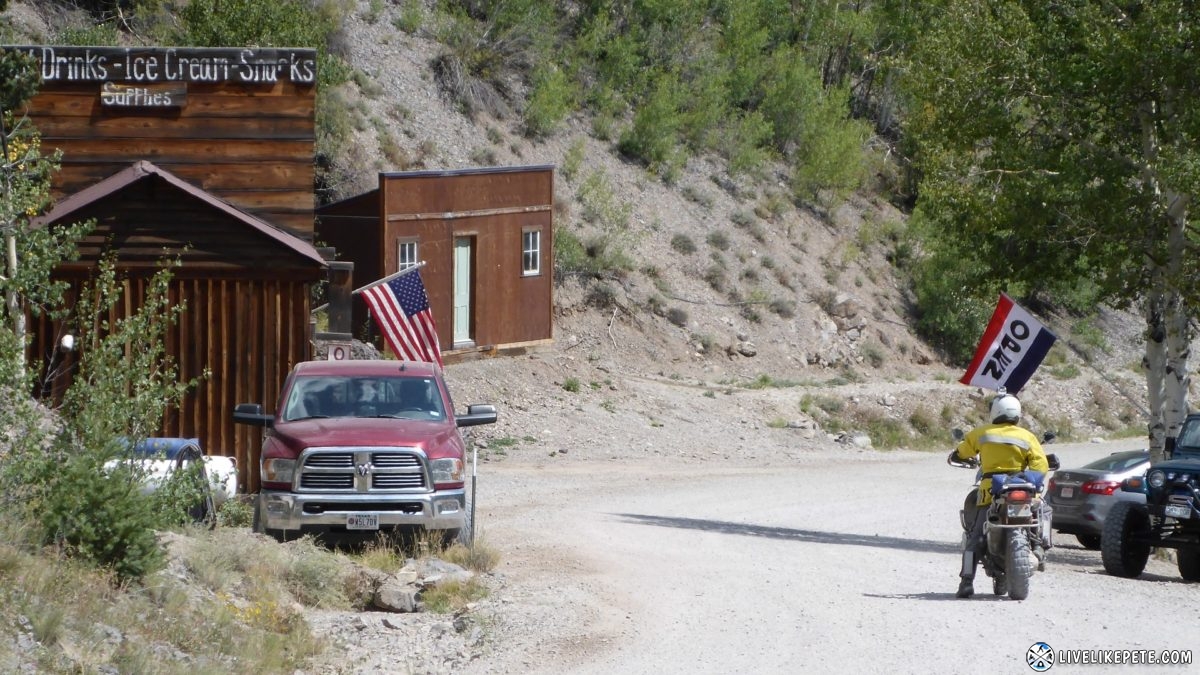 Lake City
We pulled into Lake City and stopped in at the Packer Saloon for lunch.
The small town had some cool motorcycles.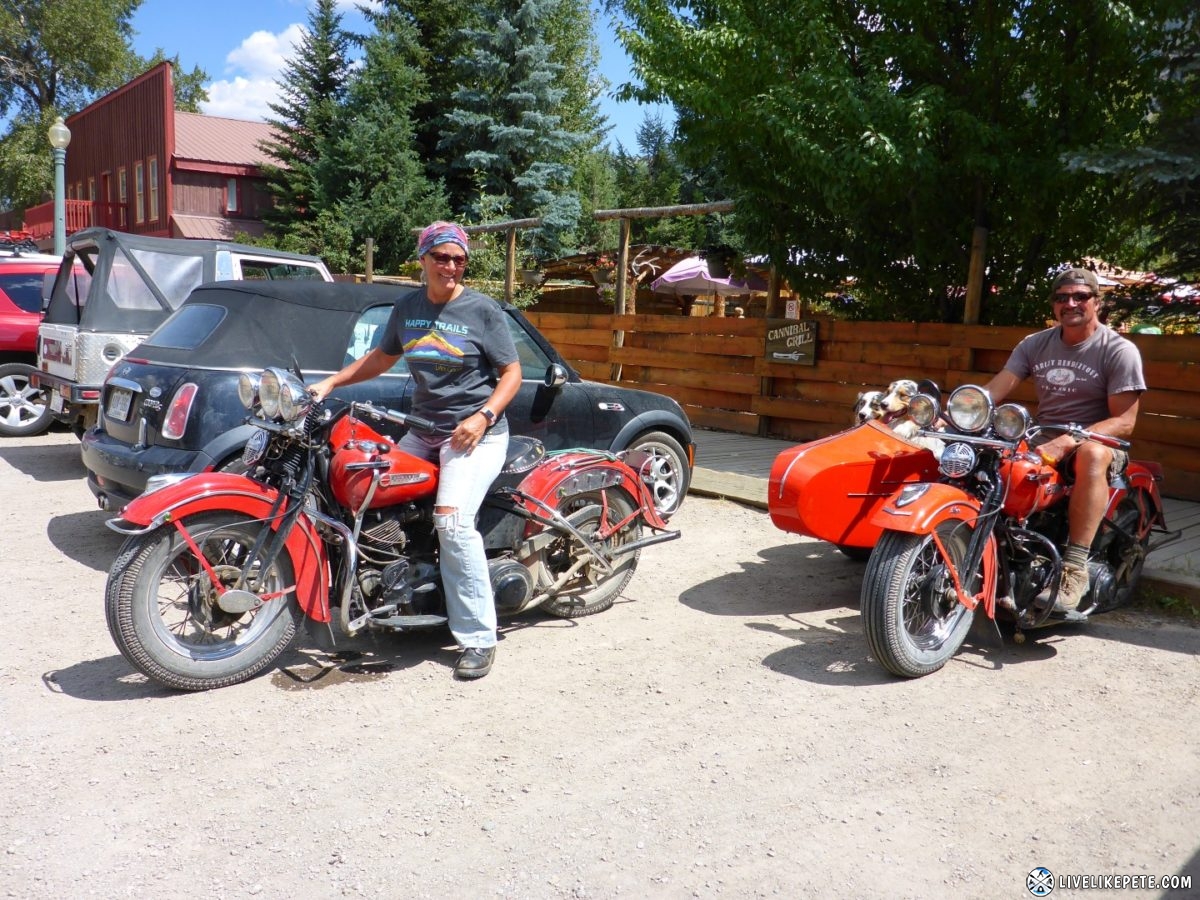 Lunch was awesome!
After lunch, we had to grab a coffee. Steve and I knew better than to get whip cream. We had flashbacks of the 4th day into our Idaho ride that involved a milkshake. Brian must have forgotten that whip cream contains dairy. Dairy and motorcycles don't mix well.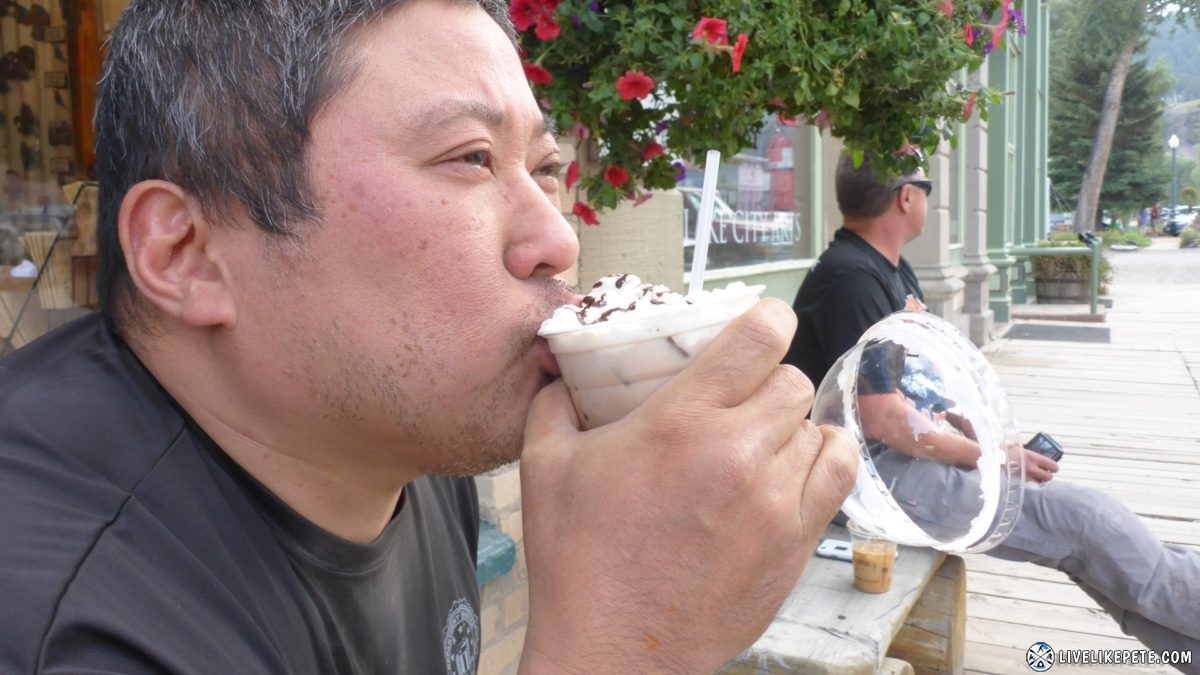 Before leaving Lake City, I had to check out Pete's Lake. It was barely a lake. Instead it was just some swampy marsh on the other side of this hill. Not even photo worthy.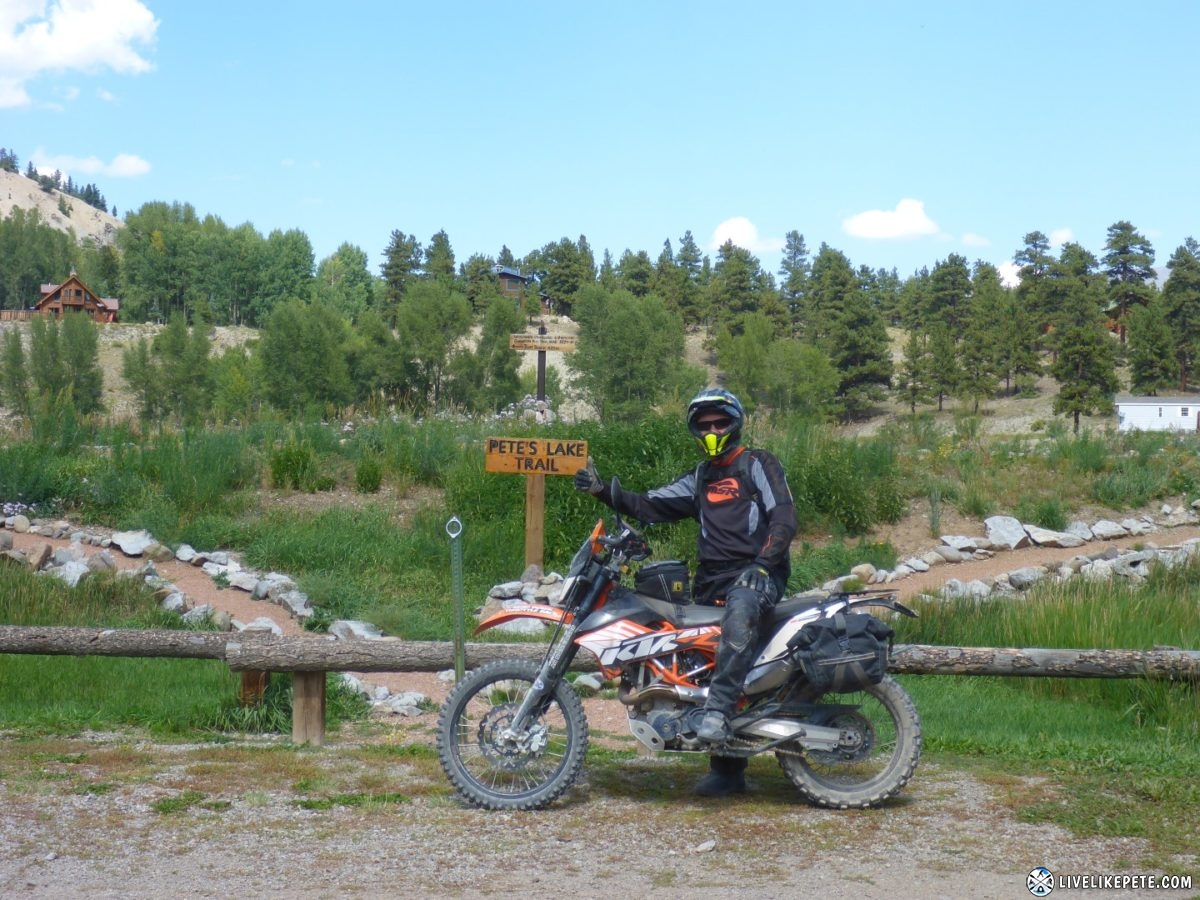 Not yard art. Real deer.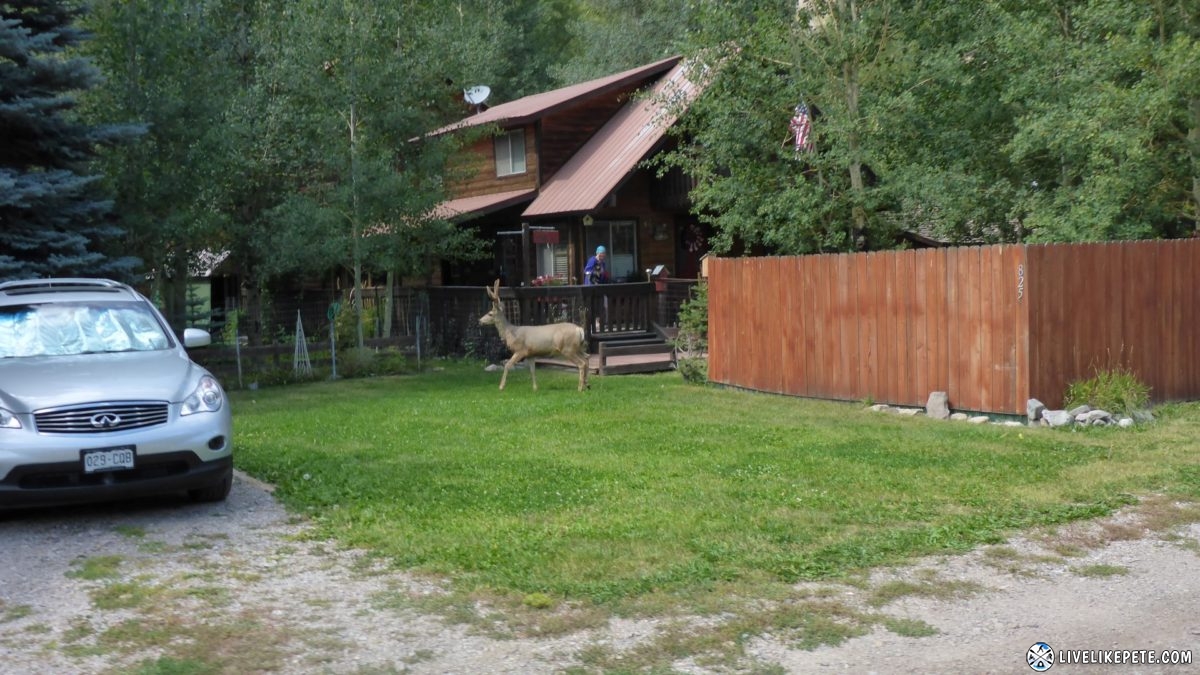 Since Ouray didn't have any brats at the market, we brought a cooler and grabbed some at the market in Lake City. They even had man buns! lol
It was time to make our way back. We took a different route which would include several other passes. We stopped to check out Lake San Cristobal.
Whip Cream Evacuation
And just like clockwork, the coffee with whip cream came knocking at the door with a vengeance. LMAO This campground was placed very conveniently for Brian's poop smoothie.
Afterwards, Brian felt much better. We had some laughs about the situation and then continued up to Cinnamon Pass.
Cinnamon Pass
The views from these passes never get old.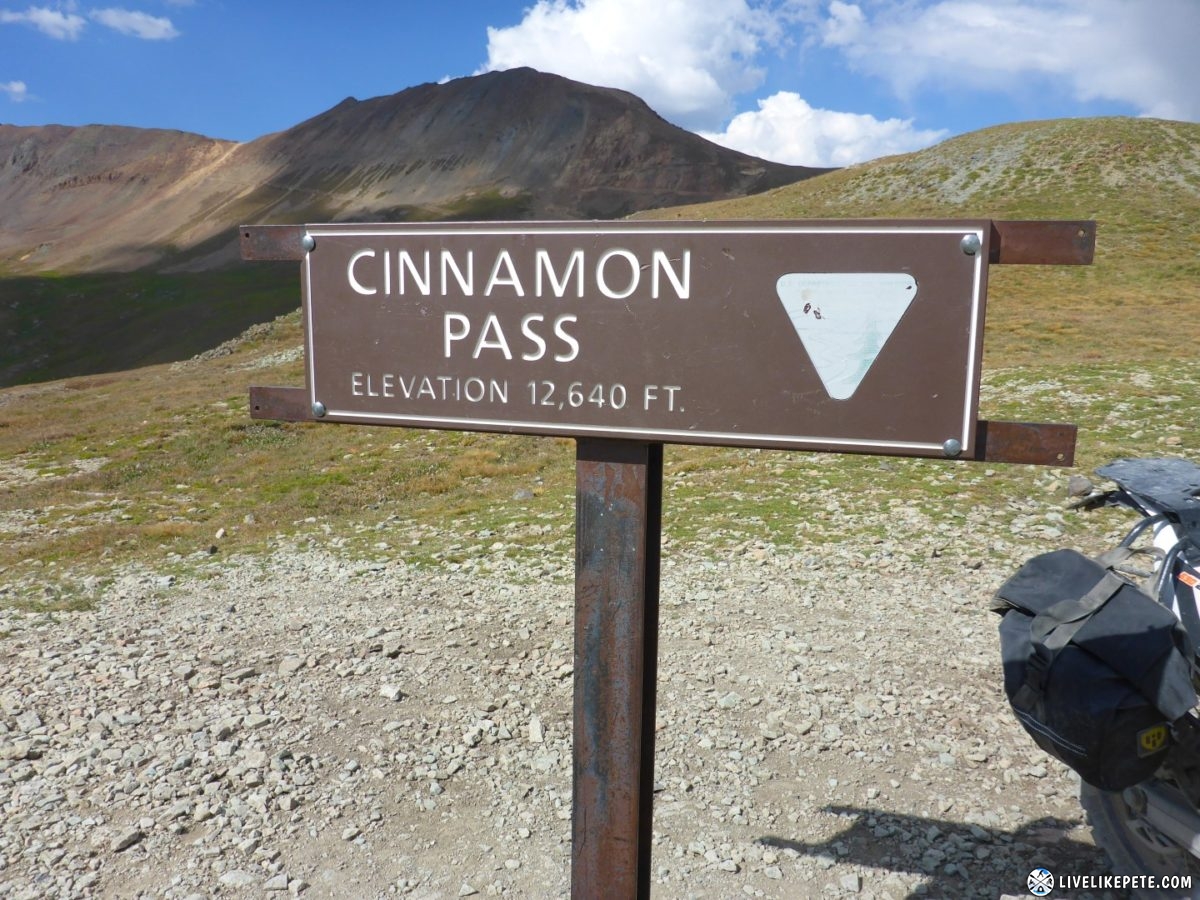 Coming down the backside of Cinnamon Mountain…
The last bit of the trail dropped us down into Animas Forks.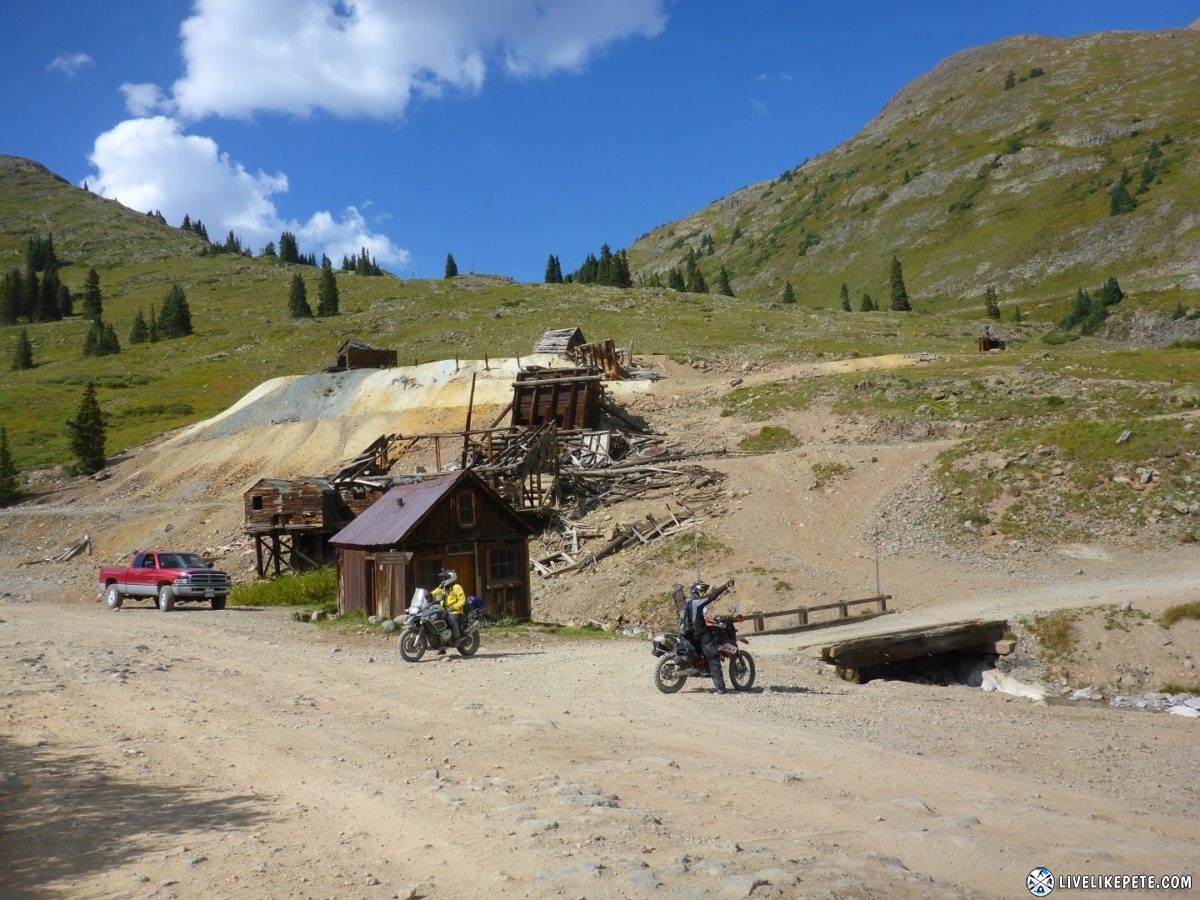 Heading up to California Pass, a small stream with blue-ish color rocks flows down the canyon.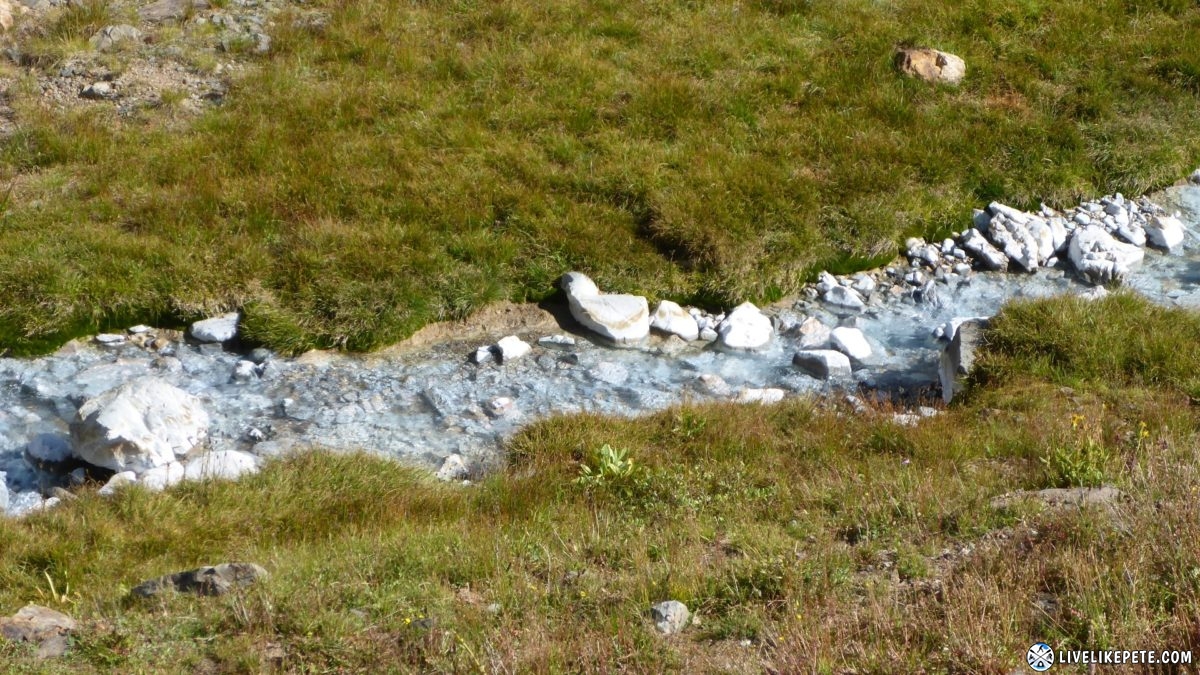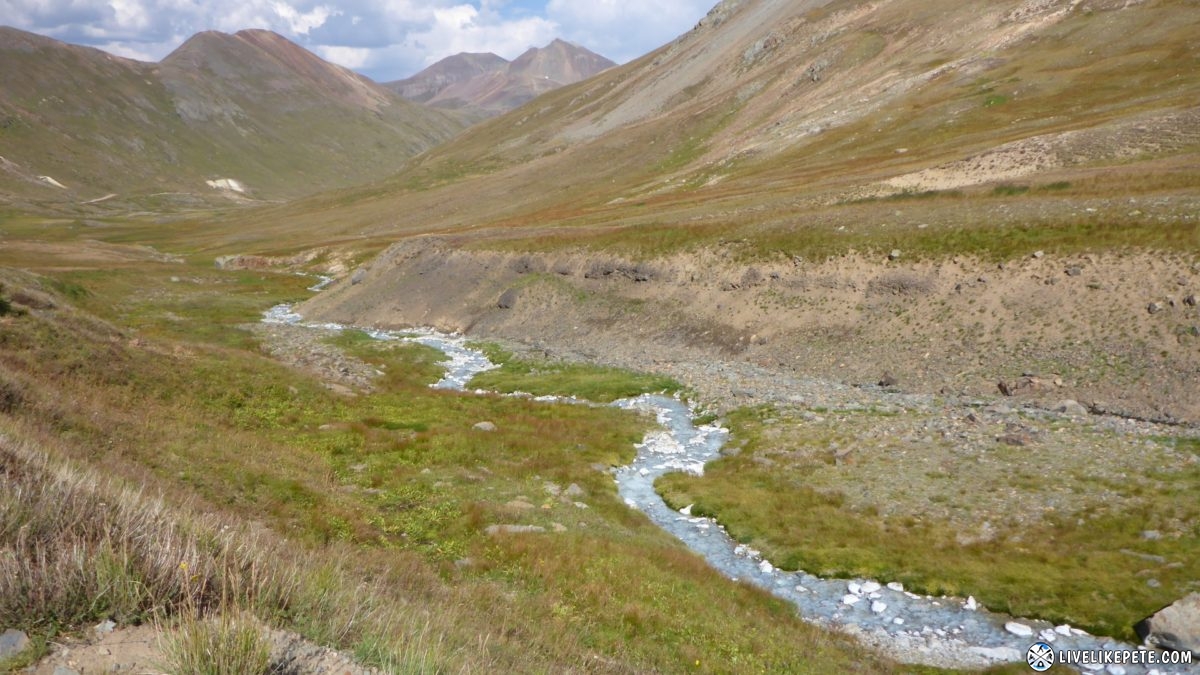 California Pass
California Pass was one of my favorites (other than Imogene). You can stand at the top of the ridge and see both valleys. It's quite incredible.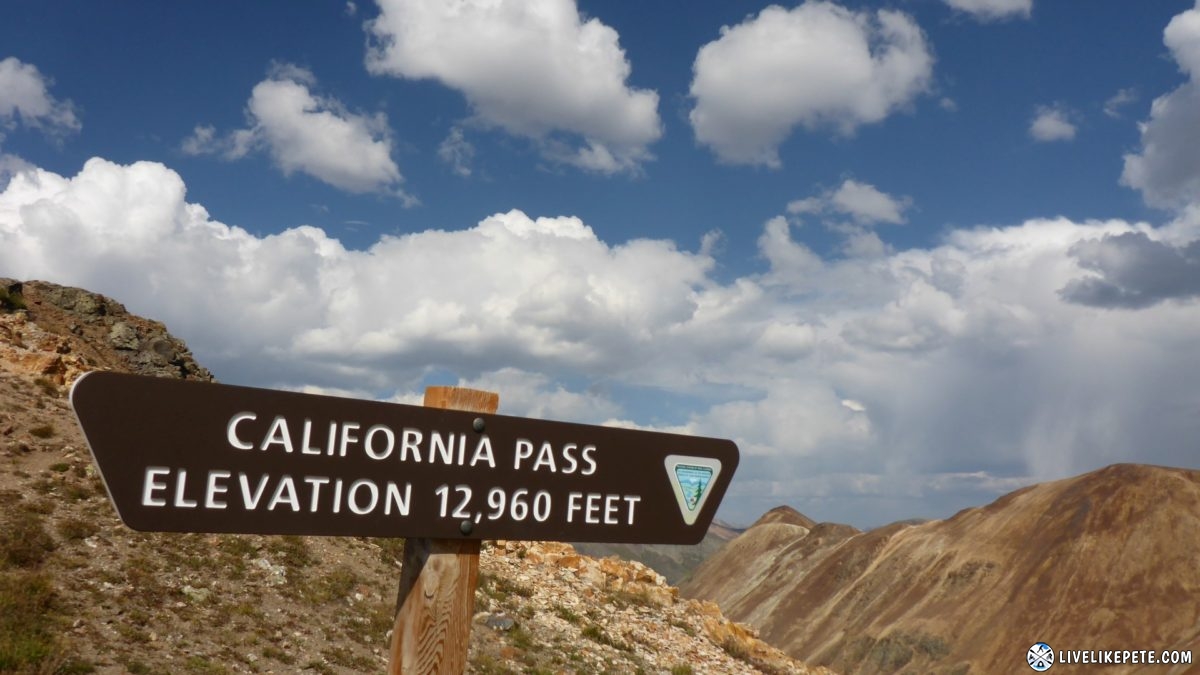 Just hiking up the short ways to the top of the ridge was exhausting at that elevation!
Down at the bottom is Lake Como.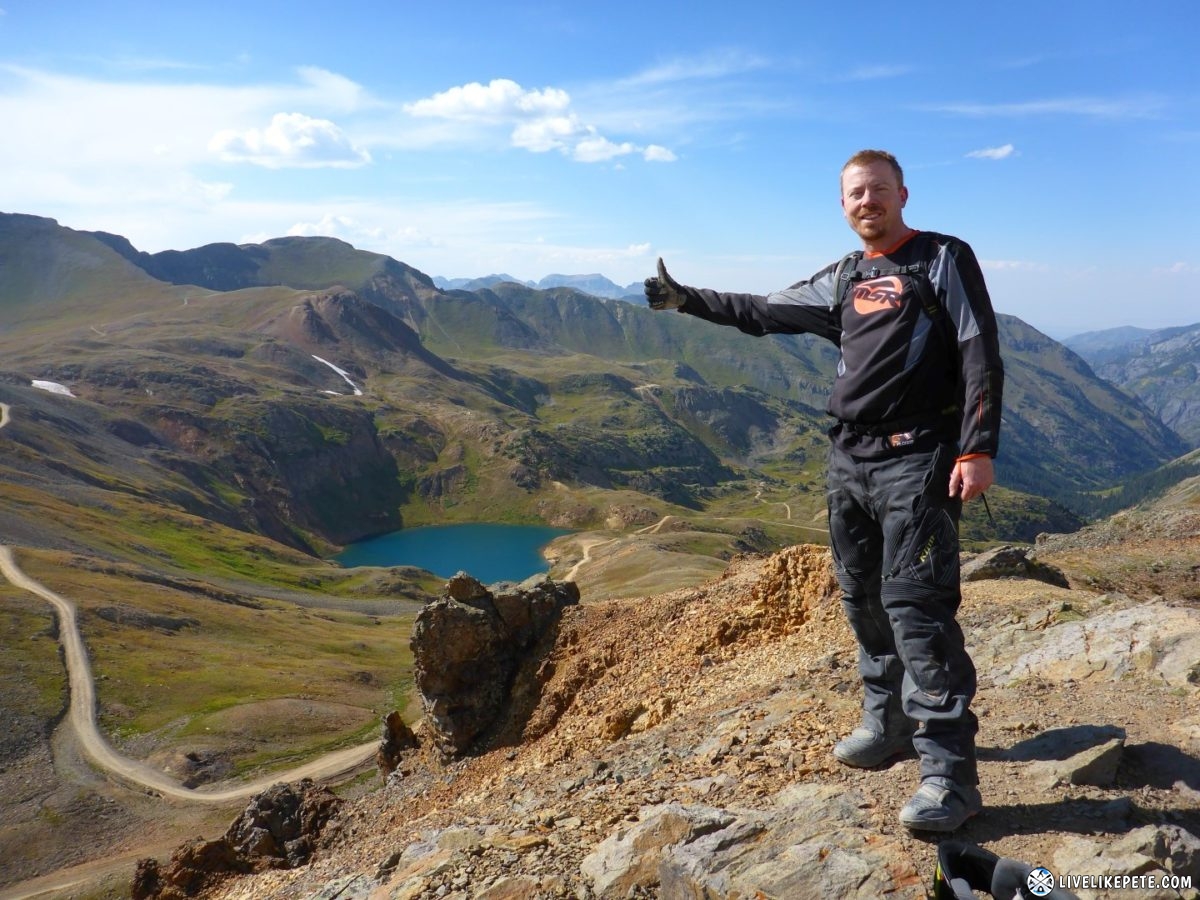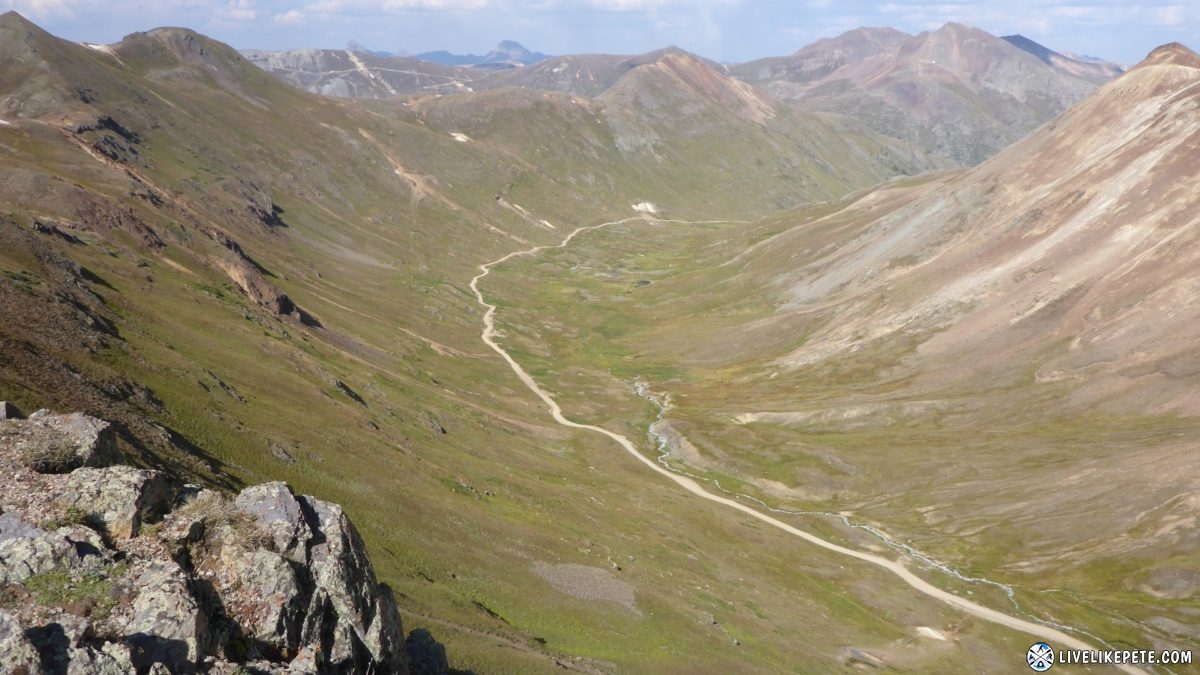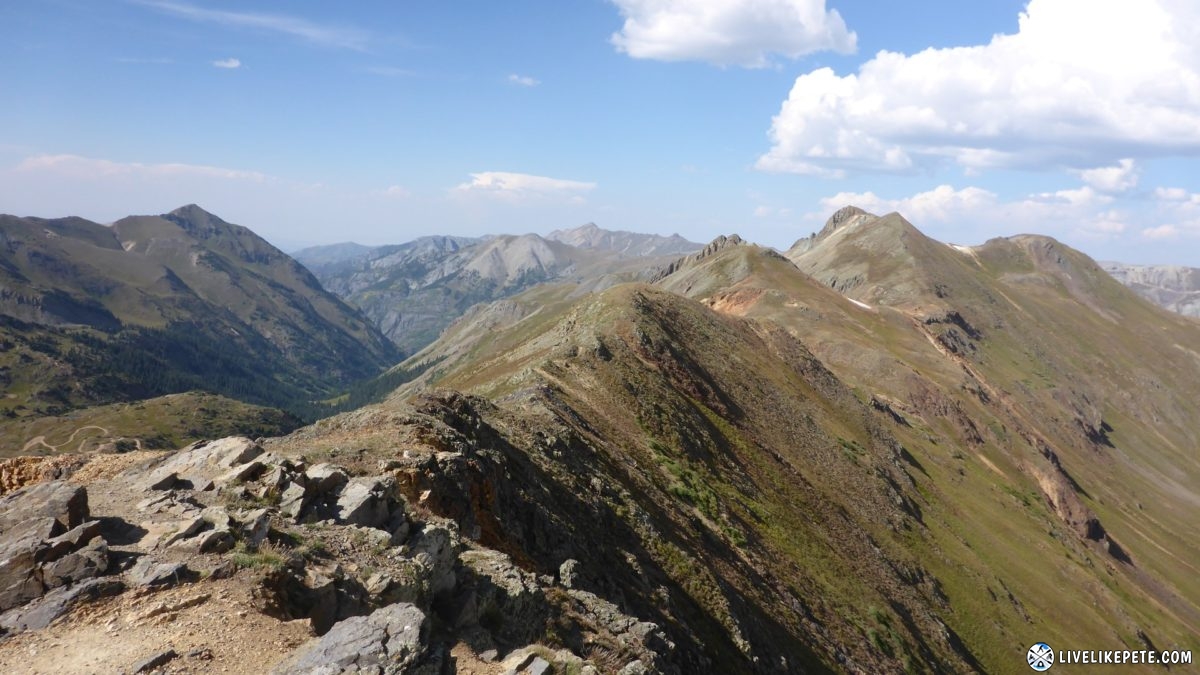 While at California Pass, I ran into another ADV rider on a 990. We chatted for a bit then I left so he could take some shots of his own.
Down at the bottom, we met Bill from San Clemente on a 1290. He was riding with a big group that had not caught up to him yet. He was exhausted and taking a break so we told him we'd let his group know he was down at the lake waiting for them if we saw them.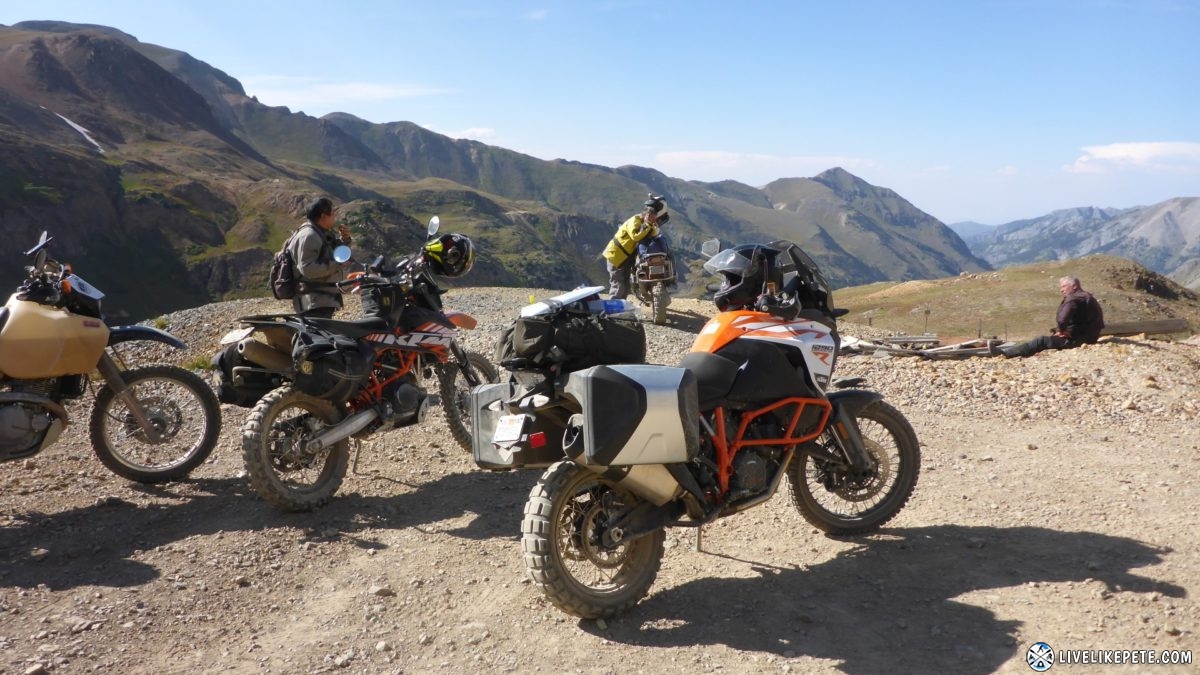 It didn't take us long to find his group. At the top of Hurricane Pass, one of the guys on an XR650L lost all electrical power. We stopped and told them Bill was just down the way and I offered my jump pack. They pulled the side cover off to find that the battery cable had come loose. They didn't need us but we stayed there until they were good to go. Nice guys.
We snapped some pics at the Hurricane Pass sign and then bombed down the hill to Corkscrew Gulch.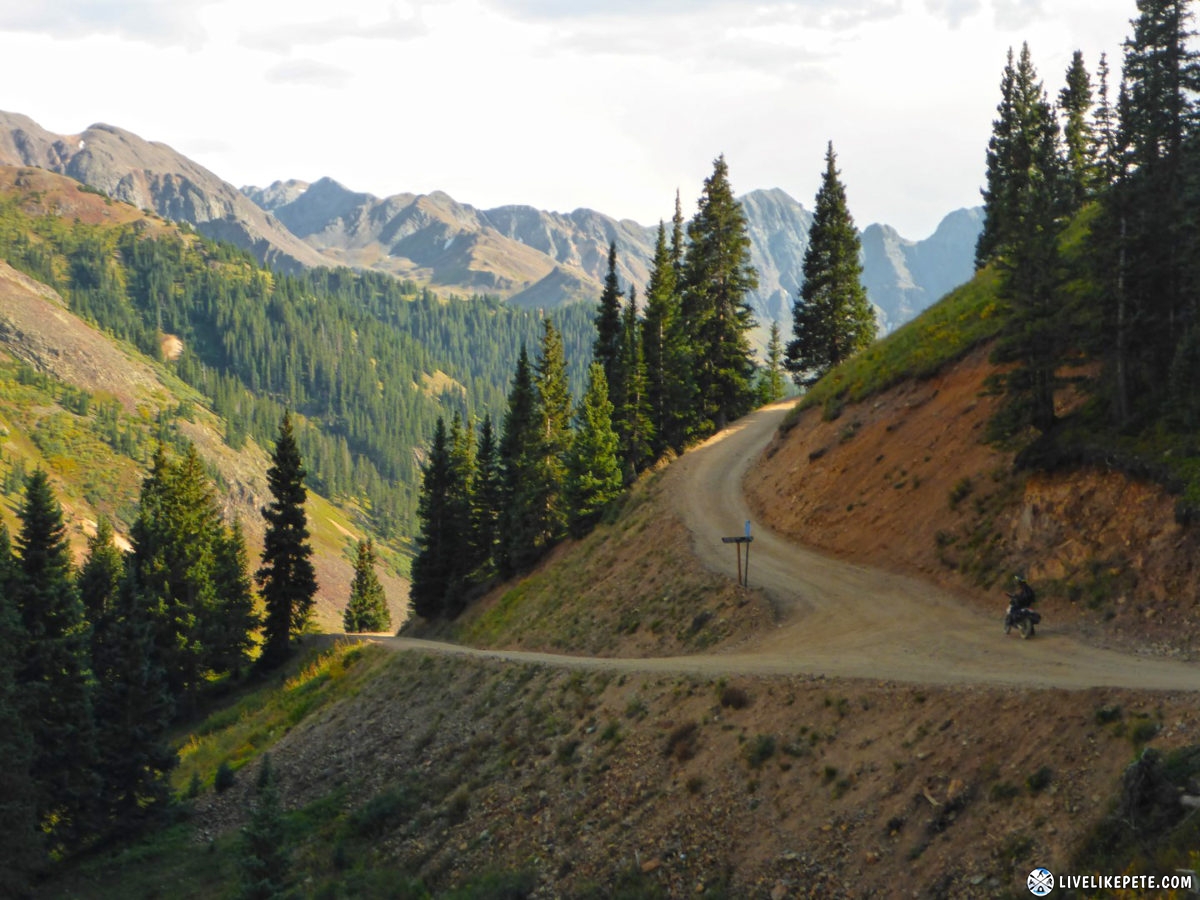 Heading down Corkscrew Gulch was a blast. It was a series of downhill sections that leveled off in between. I wanted to ride my mountain bike down it! I started having almost a little too much fun though and came in hot when some trucks were coming up the other way. Luckily I was able to slow down and go around them. We popped out at the 550 where we saw the yellow-colored Animas River. The cause of the discoloration stems from the 2015 Gold King Mine waste water spill. The spill was an environmental disaster that began near Silverton when the EPA and mining workers caused the release of toxic mining waste water and tailings into the river. The waste water included three million gallons of heavy metals such as cadmium and lead, and other toxic elements, arsenic, beryllium, zinc, iron and copper. It all dumped into the Cement Creek, a tributary of the Animas River.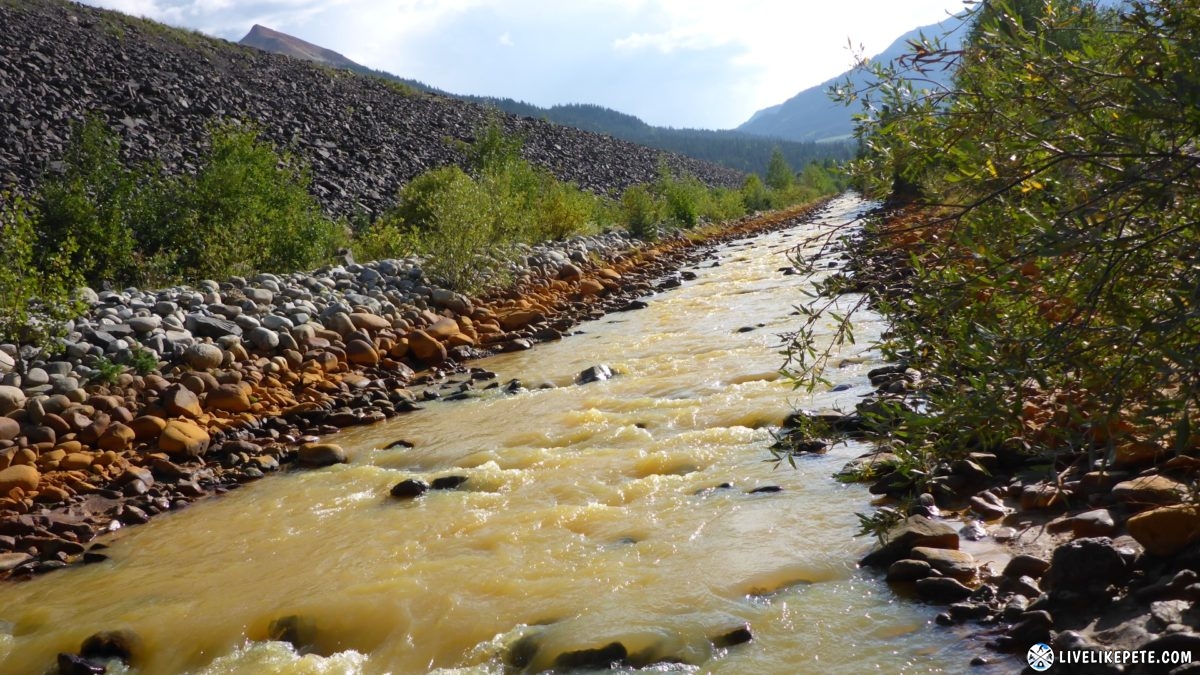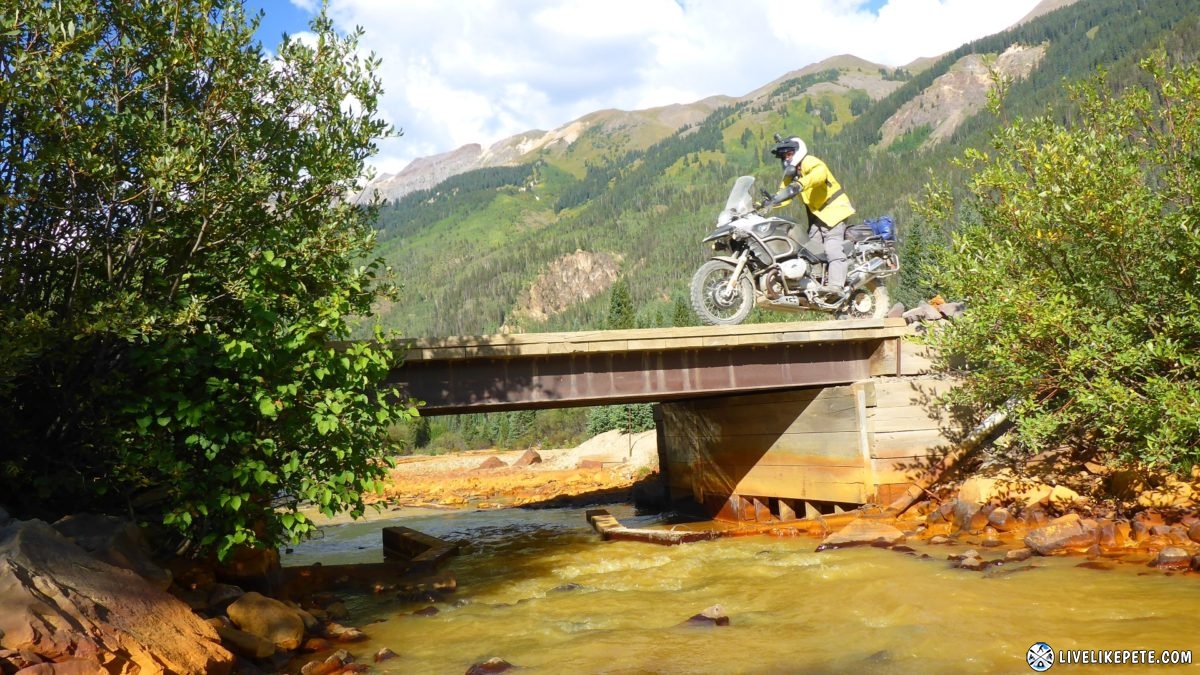 Steve was so happy to see pavement.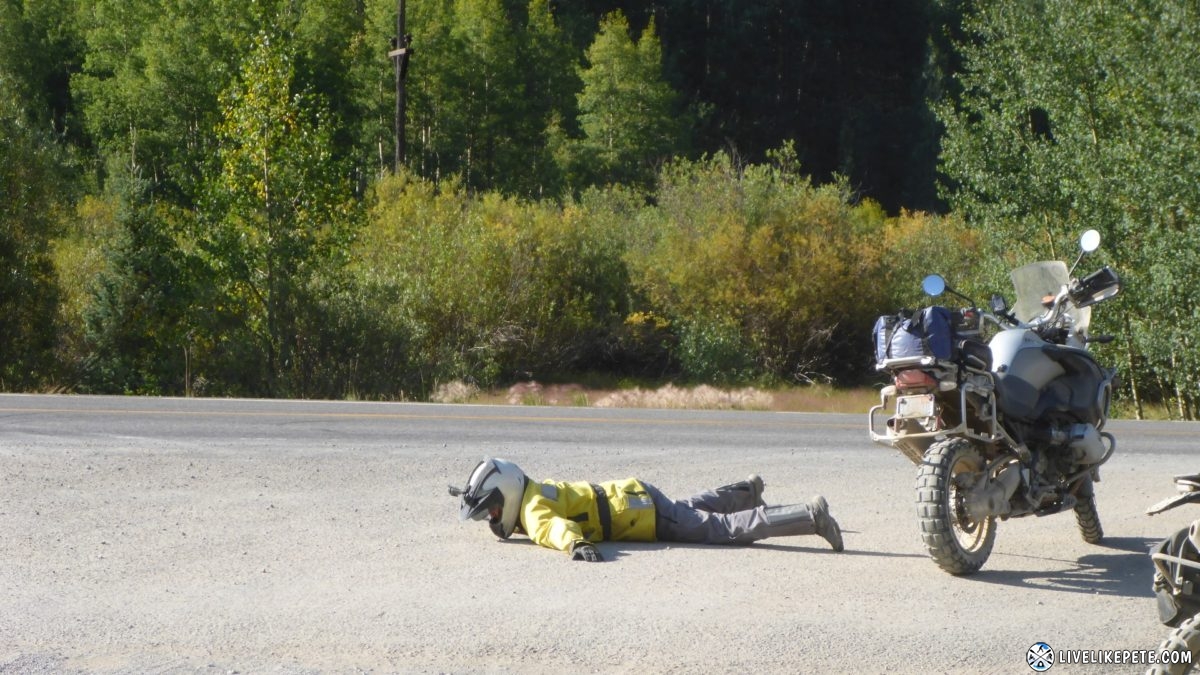 The cruise back down the Million Dollar Hwy felt great after those slow switchback roads.
Ouray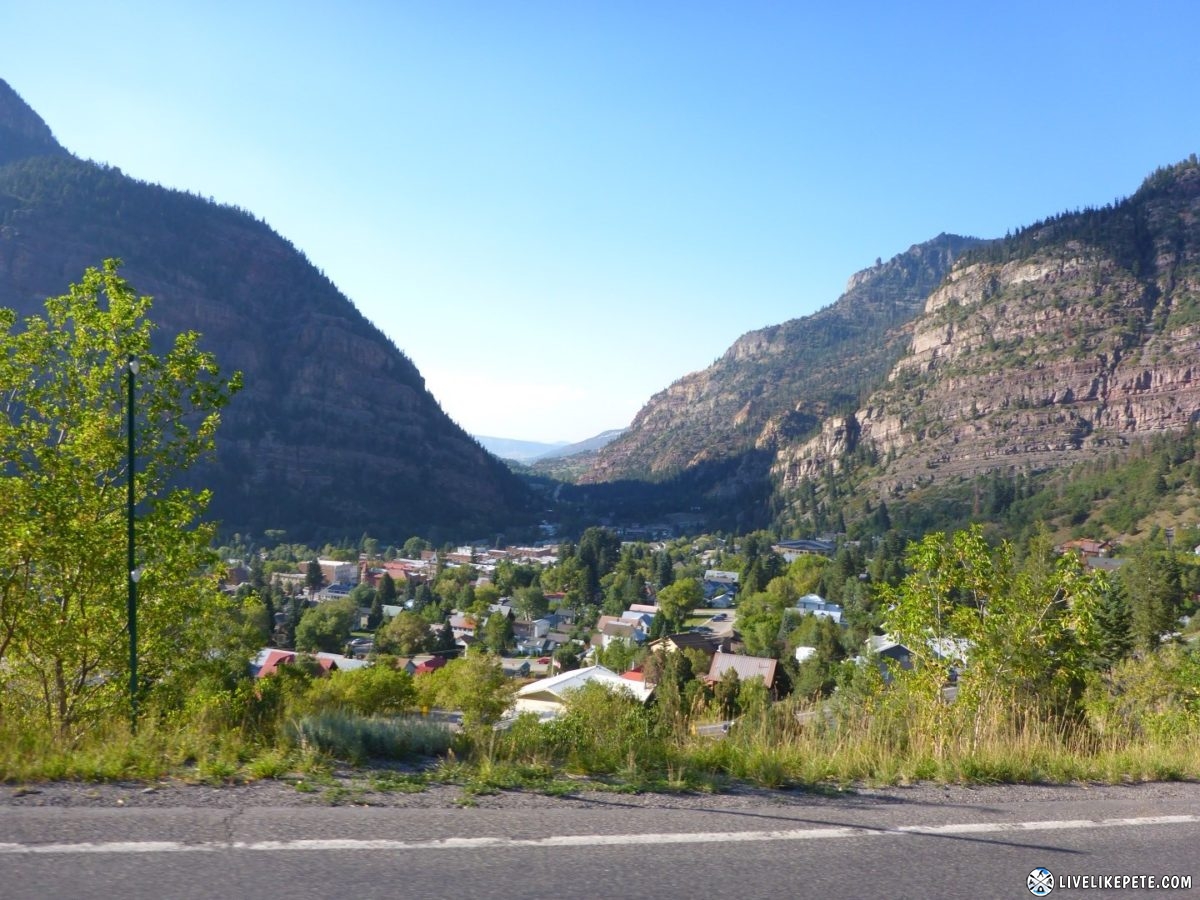 Back in Ouray, we stopped for supplies and ran into another ADV rider. We exchanged stories and ask each other when we started our ride. We said "Friday". He said "2 years ago". He was from London, England riding a DRZ400 all over the country. I remembered seeing a bike at the top of Engineer Pass with a big, square yellow licence plate from another country. That was him. Really cool guy and we regretted not grabbing a beer together and chatting some more. We did give him our My2wheels.com link though since he'd be making his way to Vegas in a few months. He said he'd look us up.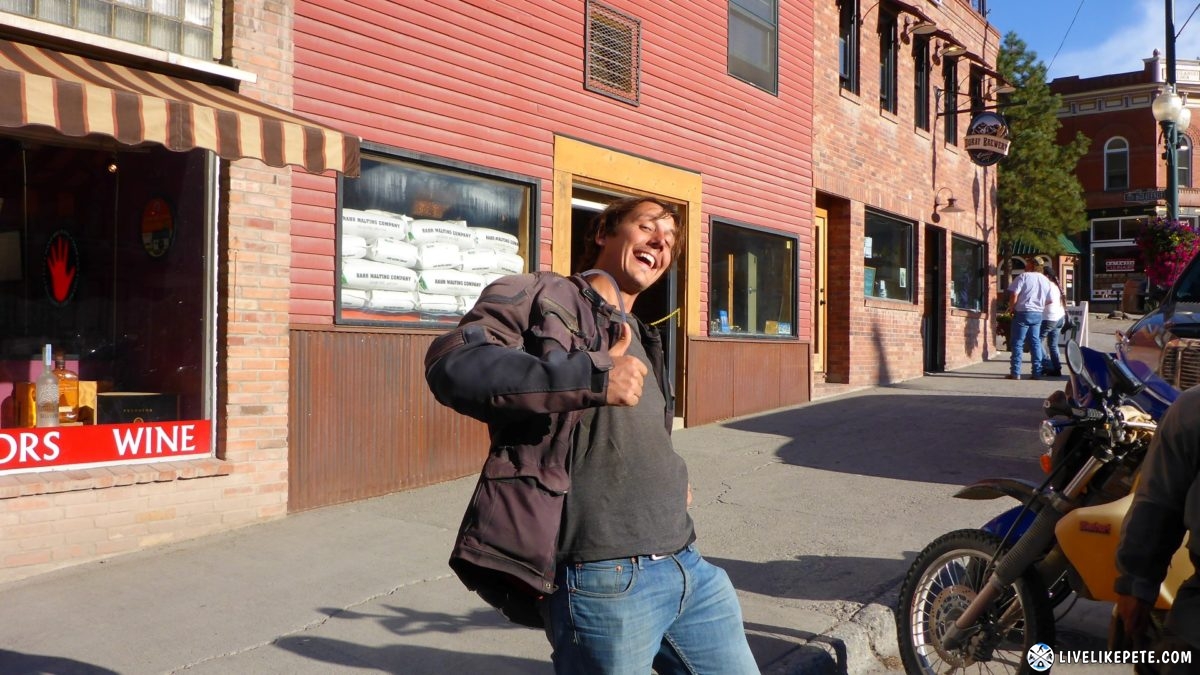 Ouray KOA
We got back to our KOA and the helpful staff delivered some firewood to our site. They have the nicest people at that campground.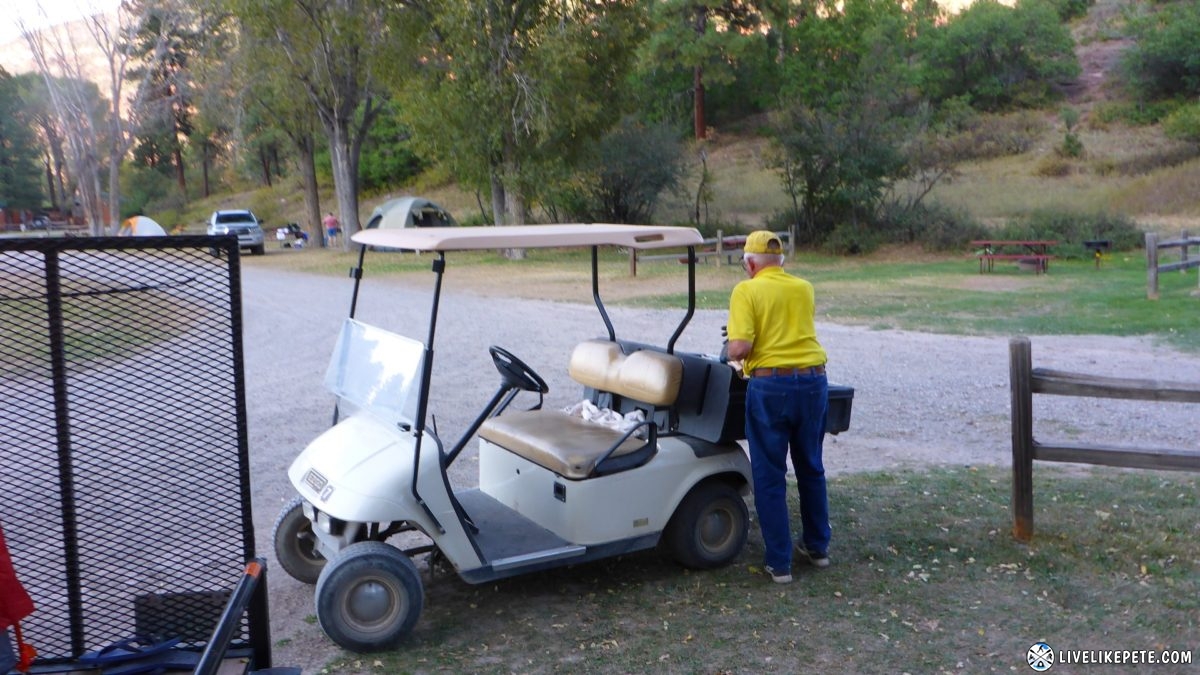 I kicked back in my hammock while Steve prepped the brat burgers.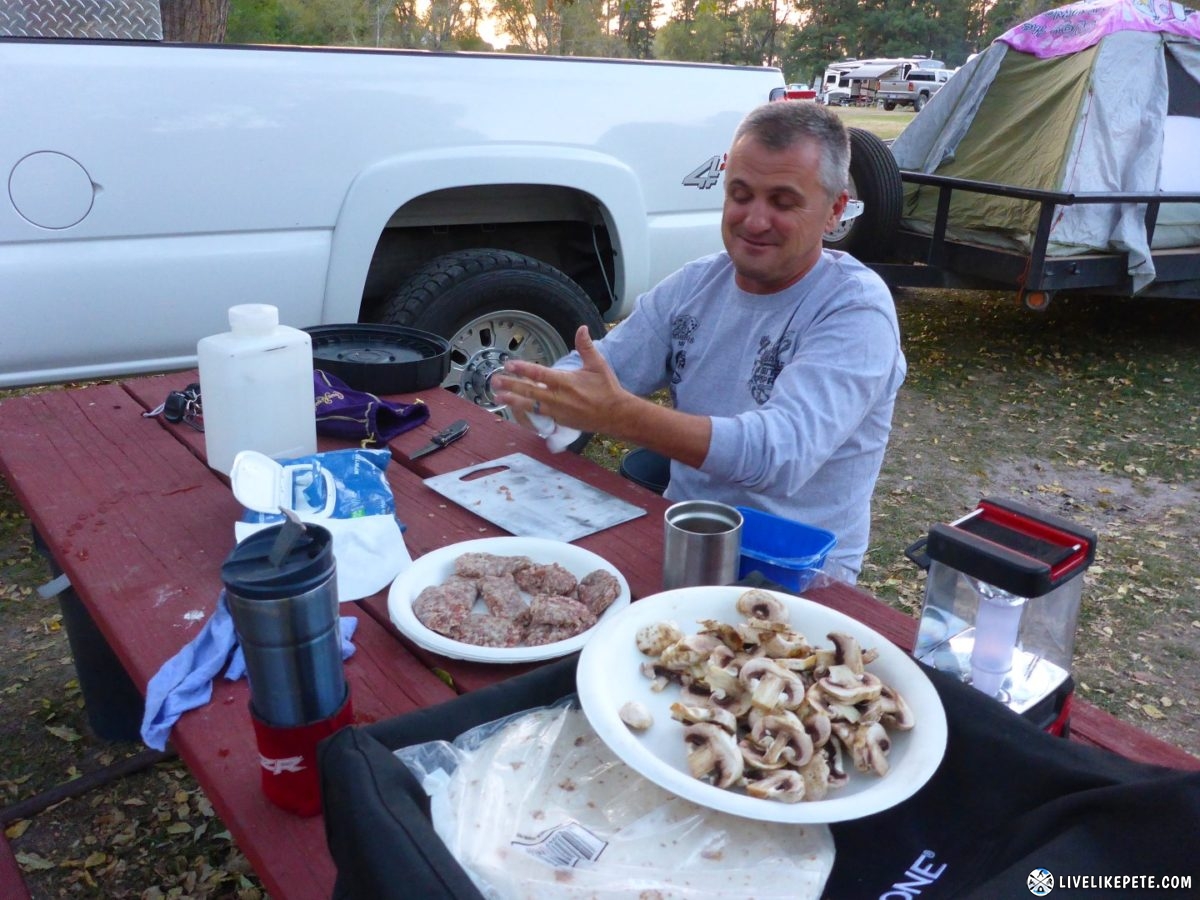 The brat burgers were great.
It was time for a fire! Man that felt good.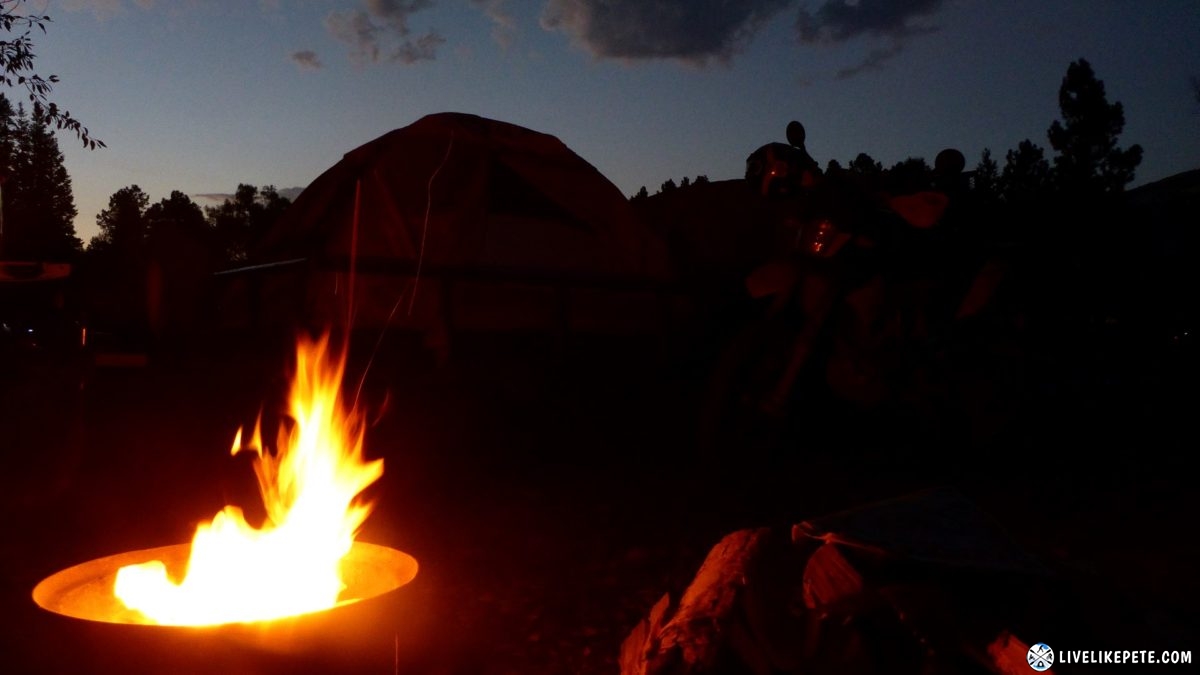 Steve had alot of whiskey really early.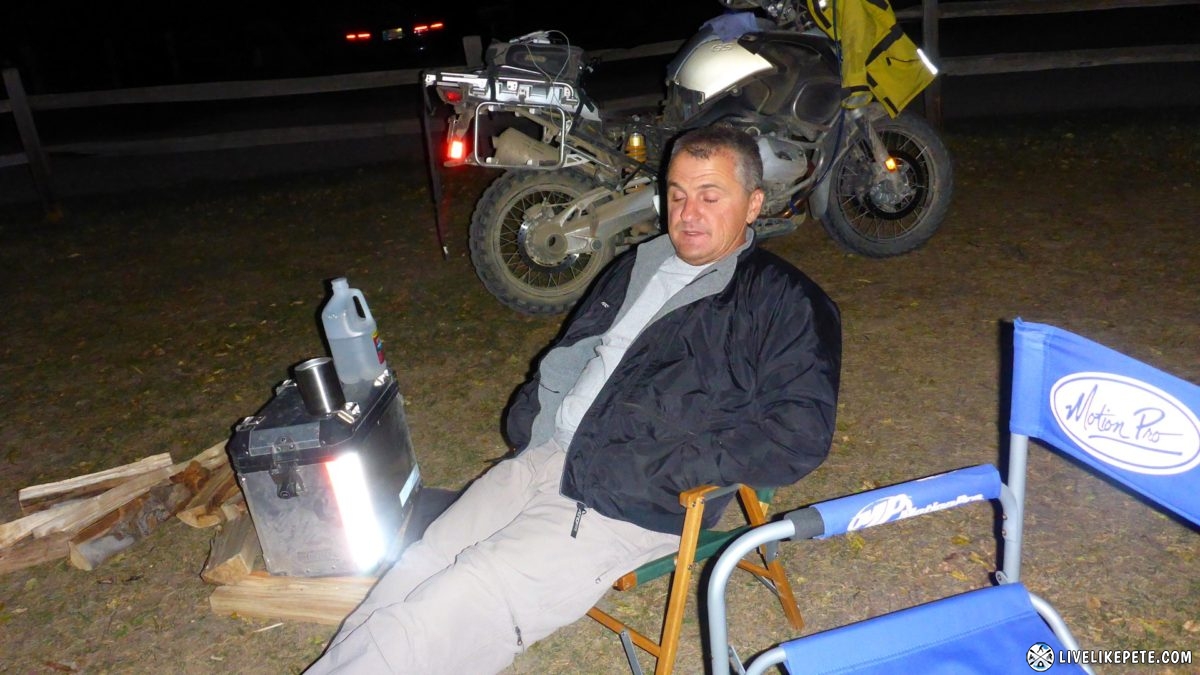 The moon came out and we eventually turned in. I think we all slept the best that night.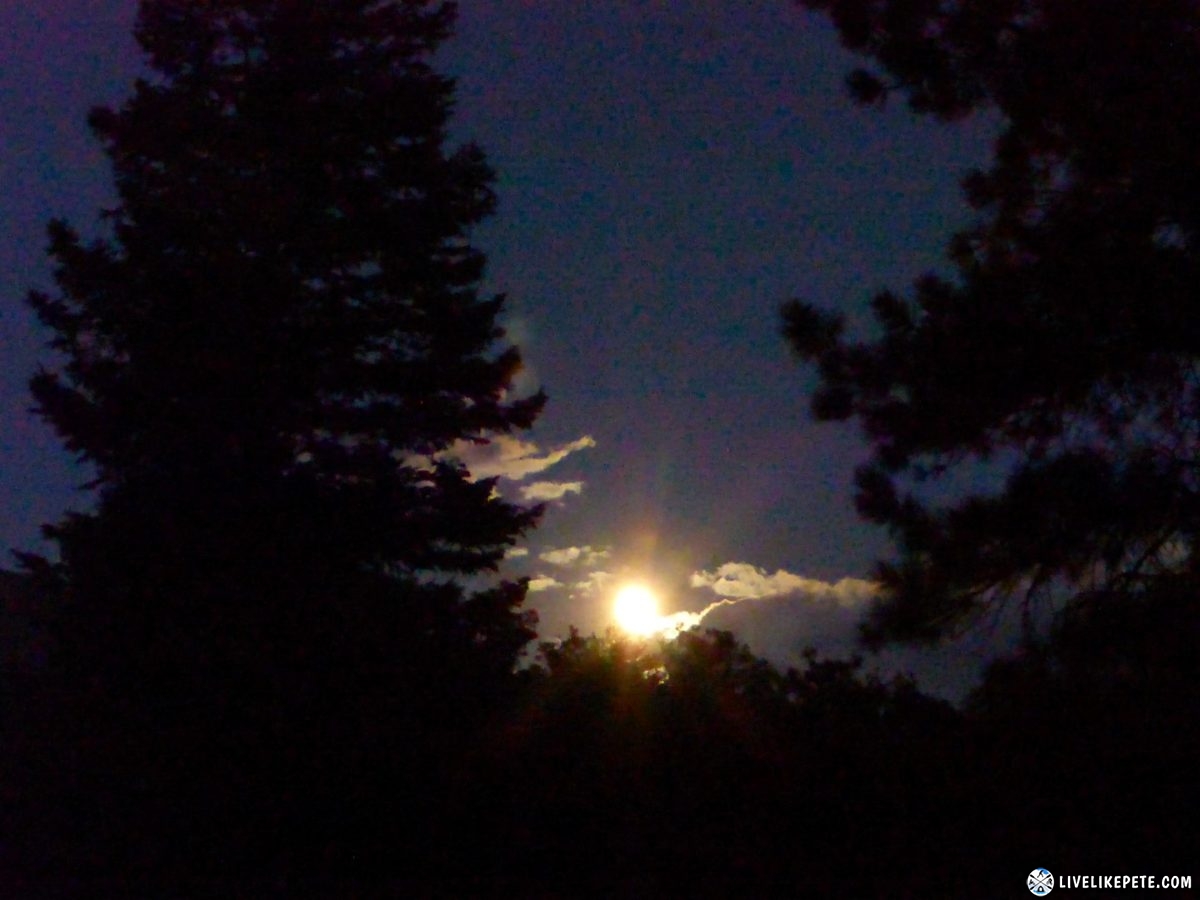 Comments
comments