Day 3, Rico to Ouray
We woke up and took our time making coffee and breakfast. We were in no rush.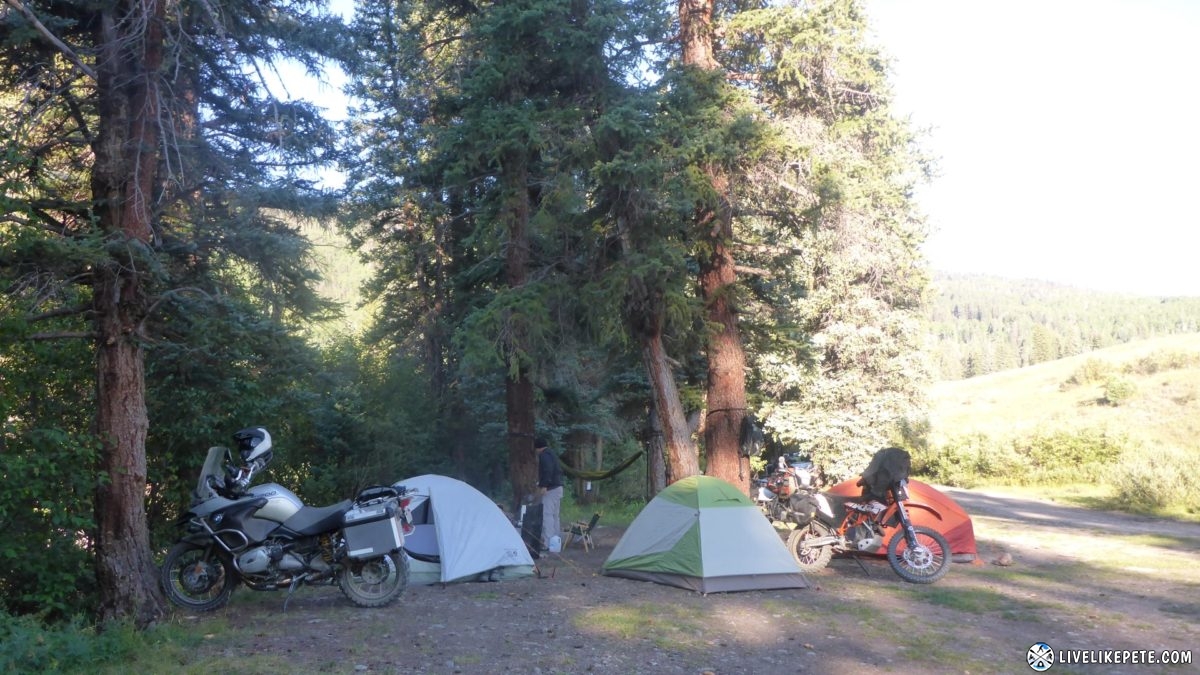 The little bit of firewood we had left became damp overnight and we had trouble getting a morning fire going. It wasn't very cold and we didn't NEED one, but we wanted one. When cotton balls didn't get it started, we resorted to the JetBoil. When the JetBoil didn't get it going, we fell back on the most reliable thing, gasoline! Brian drained a little bit out of his bike and it got going eventually.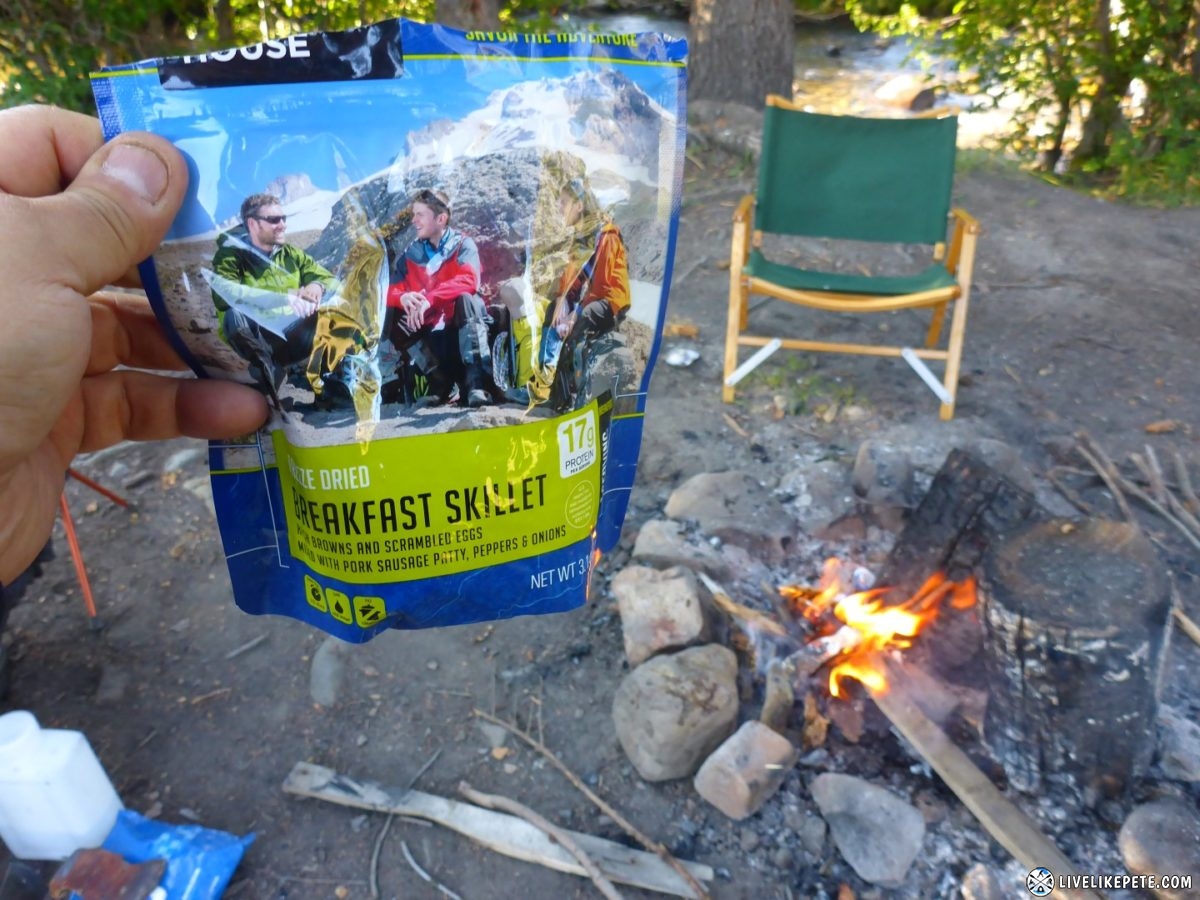 The stream next to our camp was crystal clear and the sound was relaxing.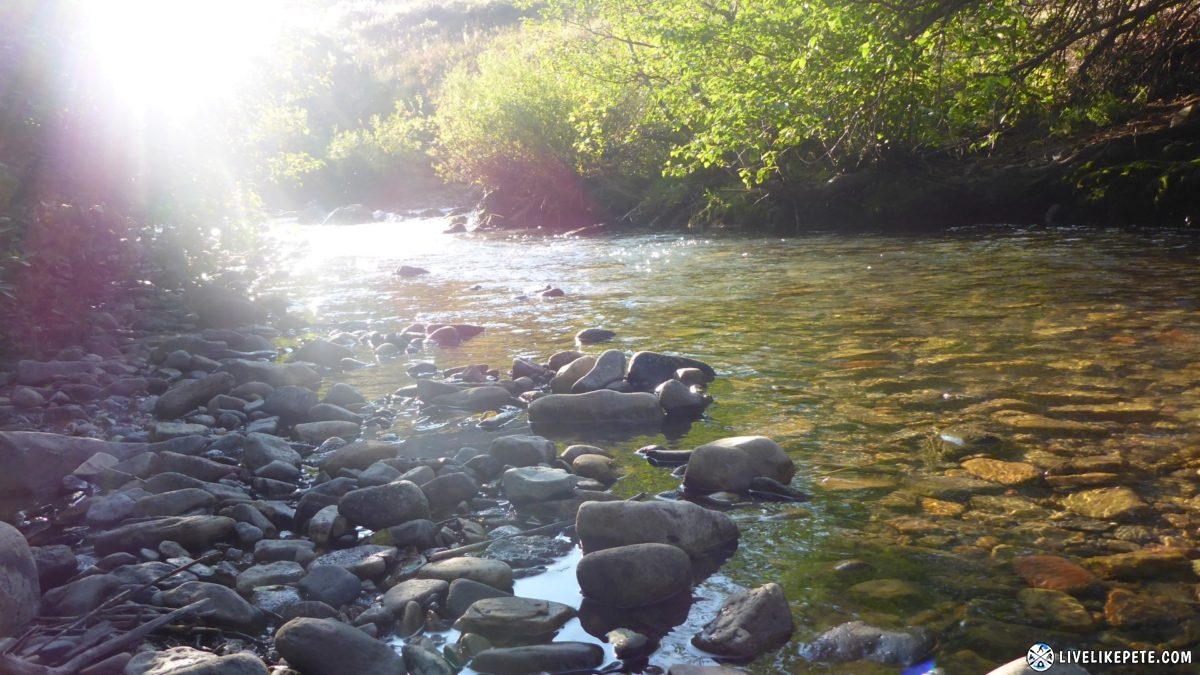 After packing up camp, we headed further east towards Groundhog Reservoir. It was a gorgeous morning.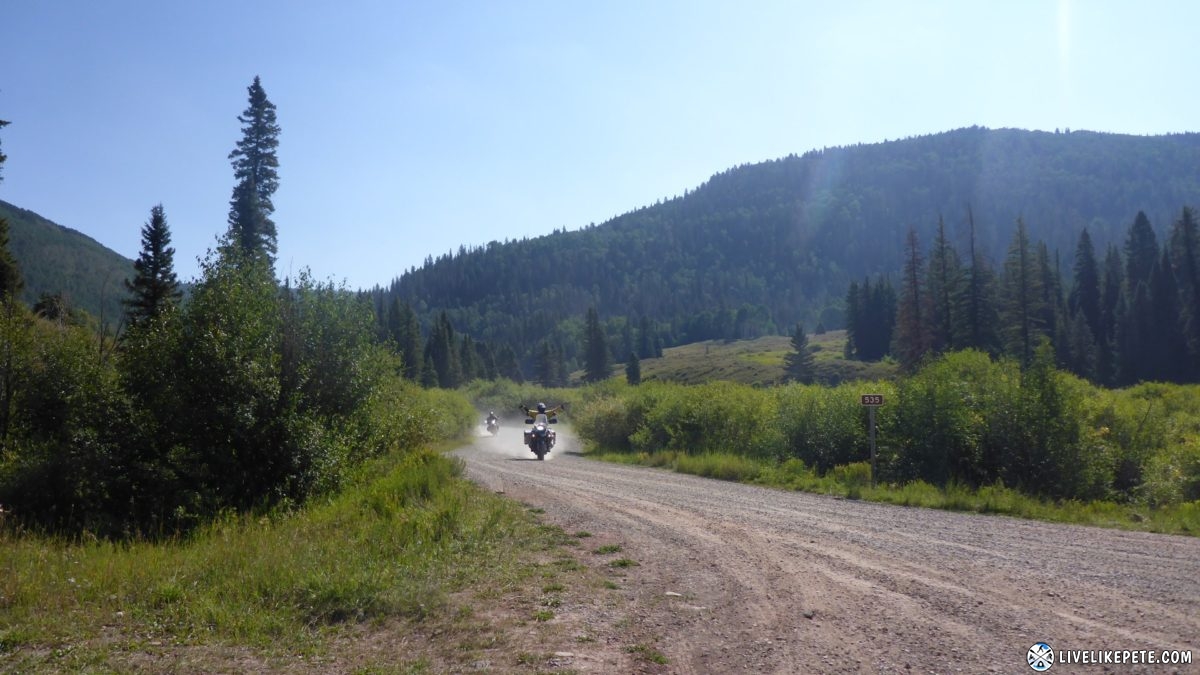 Wait, can't forget to turn the Spot on.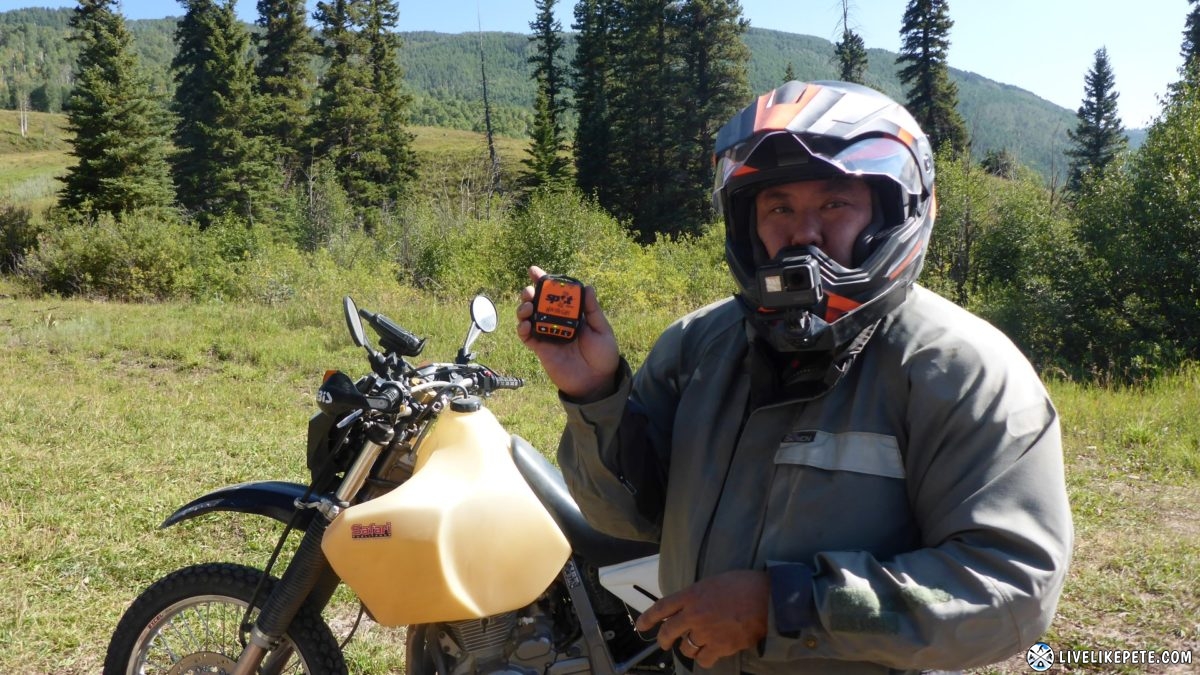 The ride was very colorful going that direction.
We passed by Groundhog Reservoir and then rode towards Miramonte Reservoir.
I took a side route to explore a small dirt trail. It became very eerie when the entire area was scattered with animal bones. Something told us we should turn around.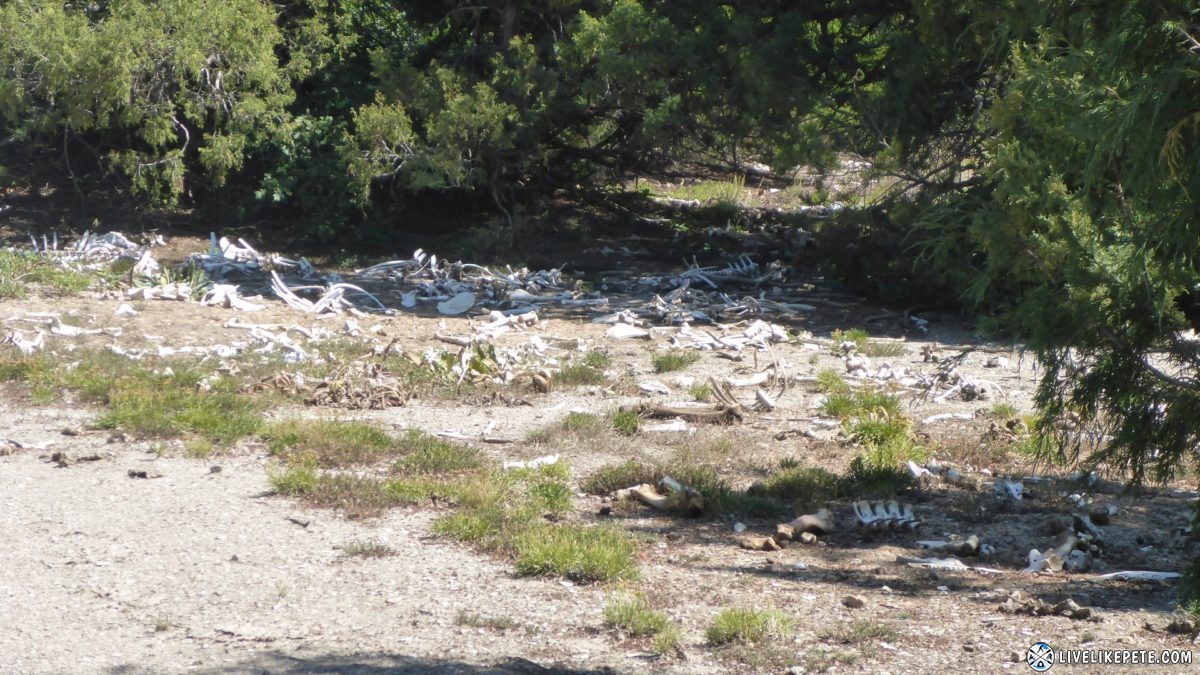 It was a time to take a break. It was getting a little warm. Steve also wanted to lighten his load so we got rid of the remaining beer. We stopped at this nice overlook to do so.
All along the way we joked about taking selfies. Insert more annoying "Jenny" talk here. So Steve took a picture of Brian and I goofin on selfie poses.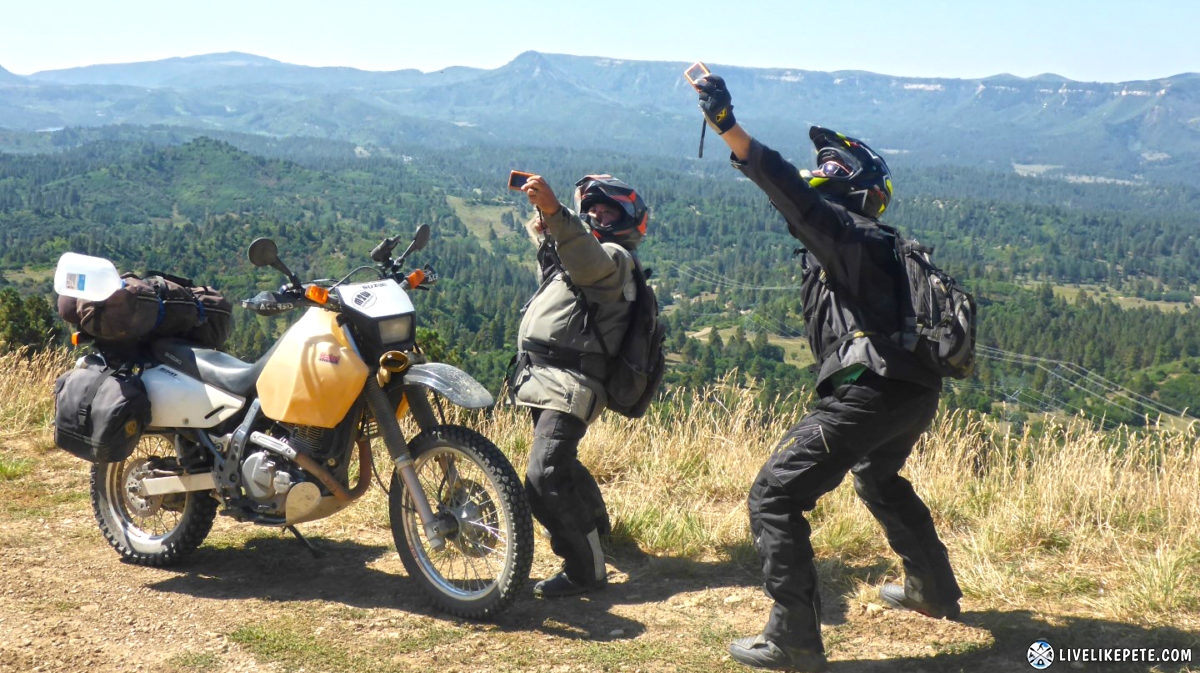 Then I took some flowery pics because I wanted to damn it. Don't make fun of me, guys! lol Everyone loves flowers.
Miramonte Reservoir
We cruised by Miramonte Reservoir while on our way to the highway. Brice and I camped here on the last trip. It's a cool little, remote area.

Norwood
We stopped in Norwood for fuel. It was getting warm at that lower elevation. Just before we got into town, it was 91 degrees on the dirt switchbacks.Yuck. Let's get back to higher ground soon!
Telluride
We rode another 30 miles or so down the 145 into beautiful Telluride, CO. I expected it to be a zoo. It was Labor Day weekend, the Telluride Film Festival. This was the same weekend Brice and I rode here two years ago. You think I would learn by now. Last time it was Range Rovers and Yoga pants. This time it was Teslas and yoga pants. We meandered our way through the crowds on our dirty motorcycles wearing our strange looking riding gear and found a place to park near the corner of town at Smuggler's Brewpub.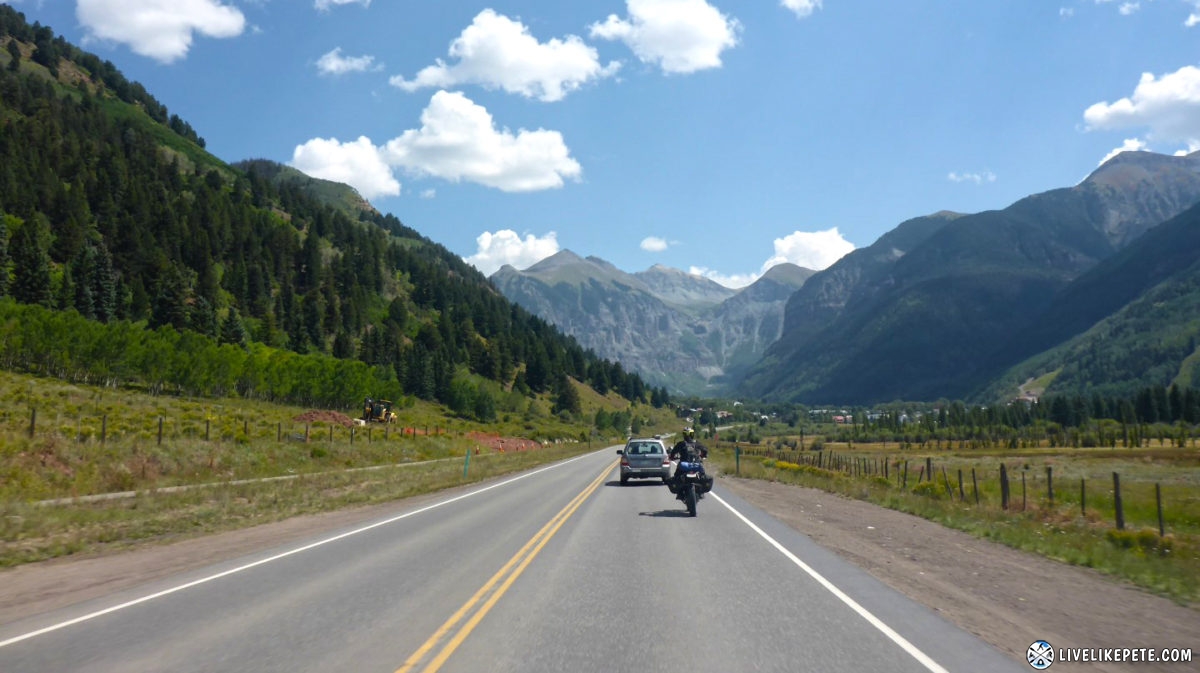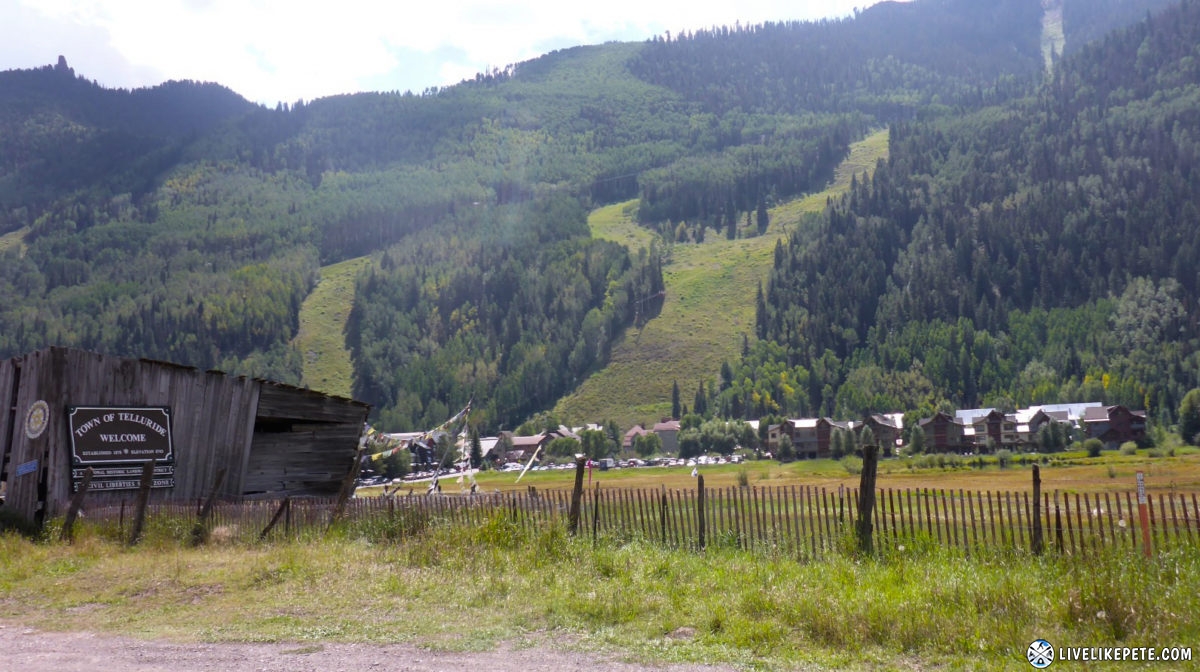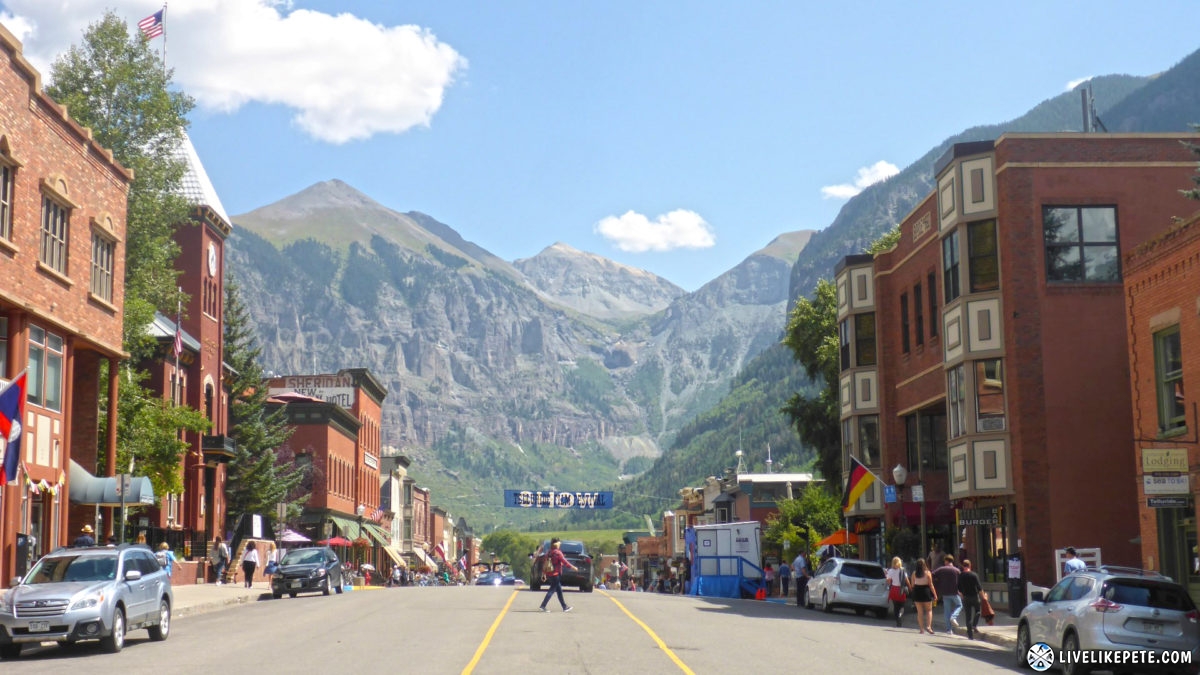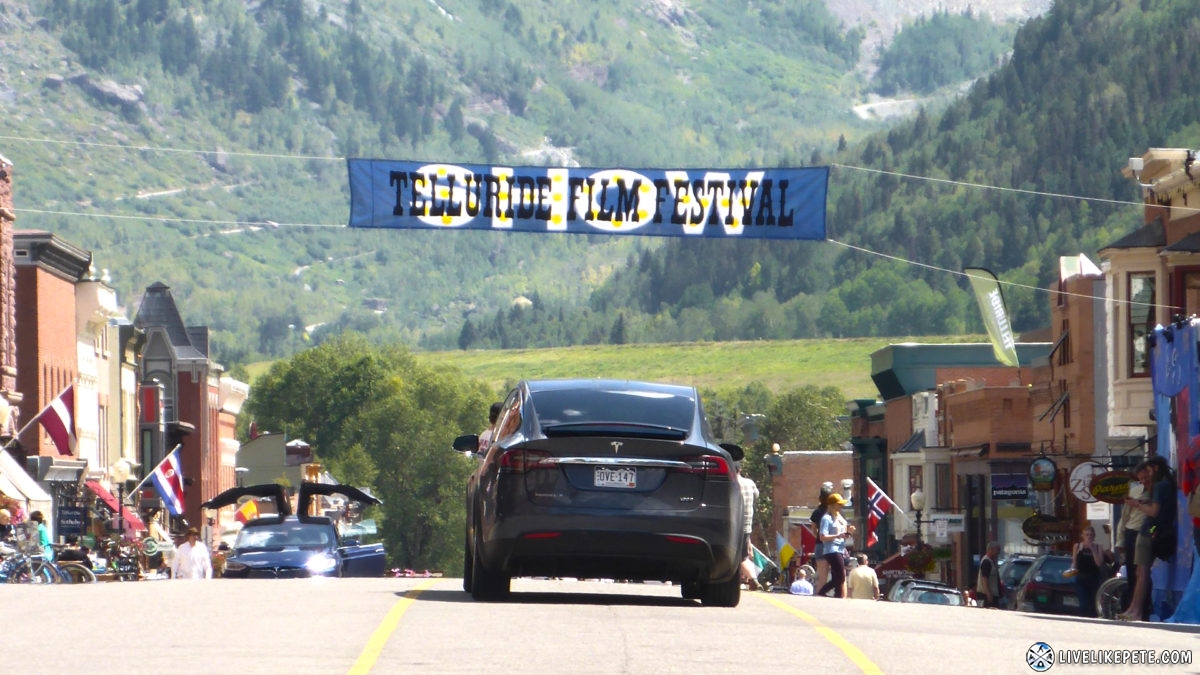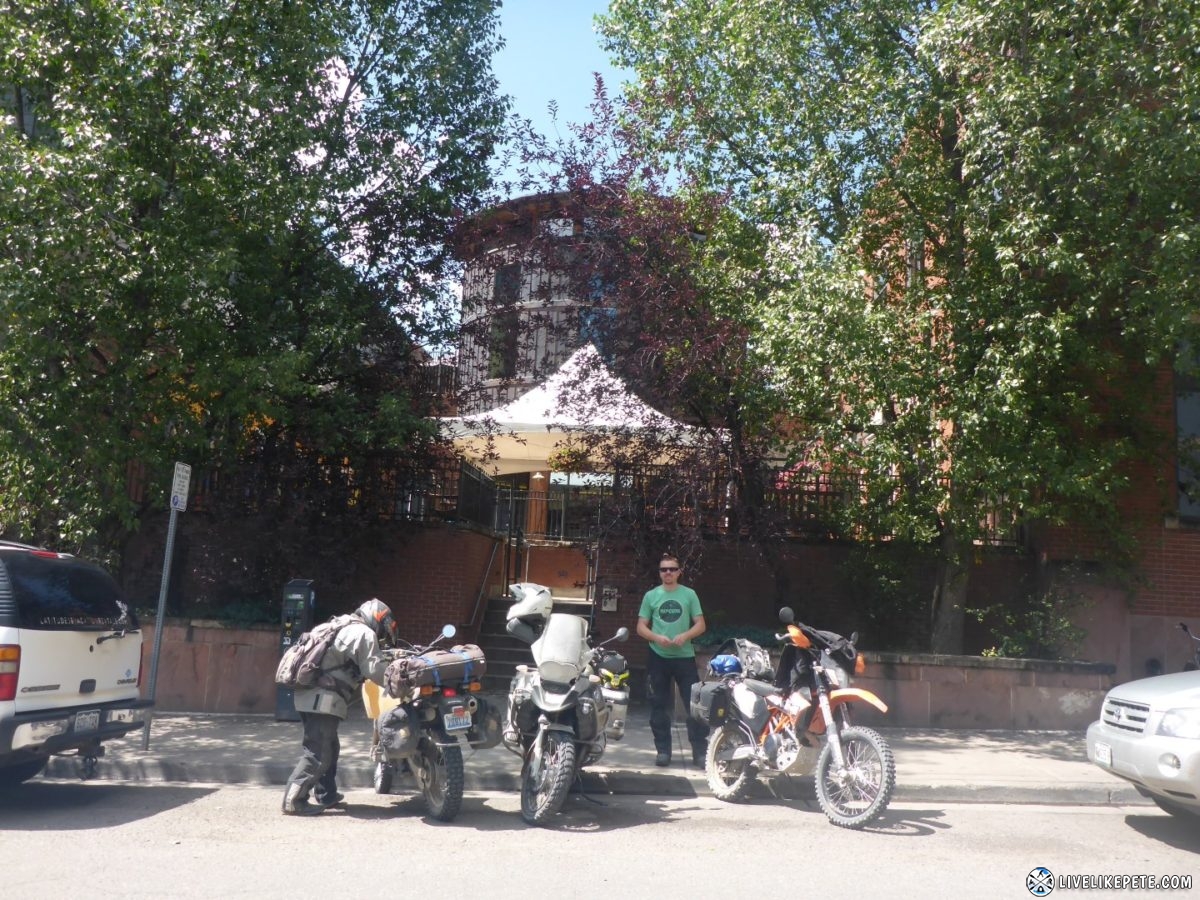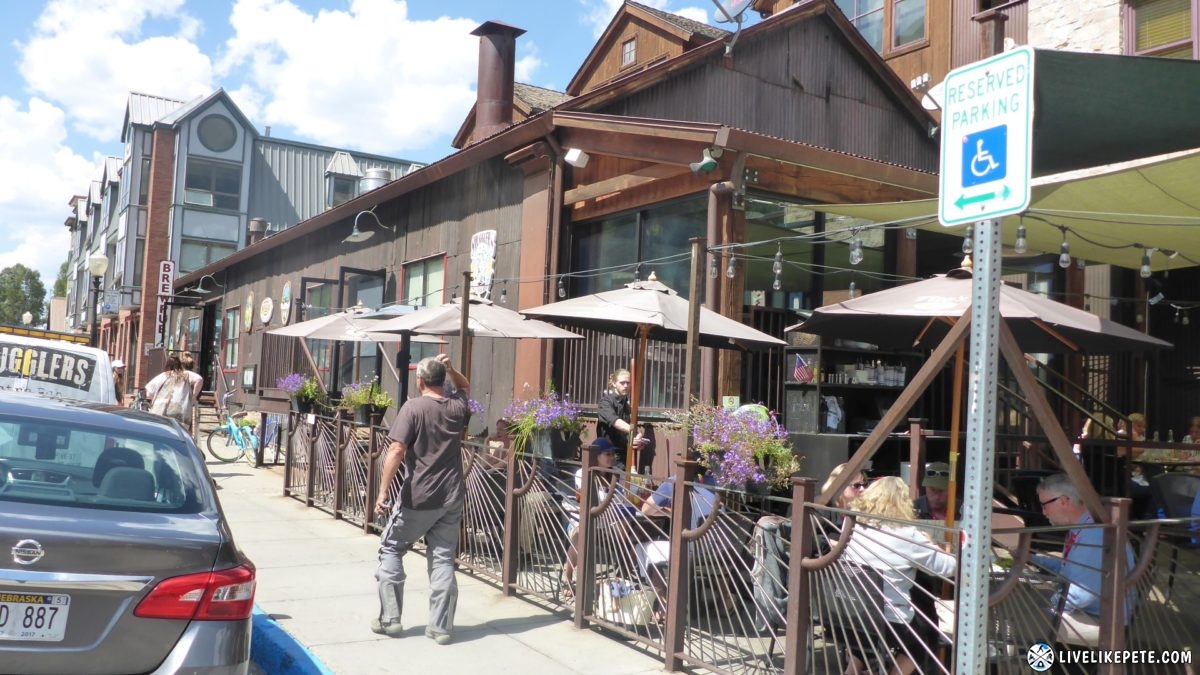 Lunch was amazing. I had a grilled Ceasar salad and some popcorn shrimp and calamari with a Citra IPA. It hit the spot! We all had a laugh when our lunch came to $100. Damn you, Telluride! It was worth it though.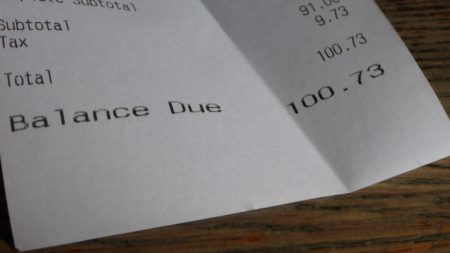 Everyone in Telluride has a dog. #doglife
Thanks Telluride. Time to get the hell out.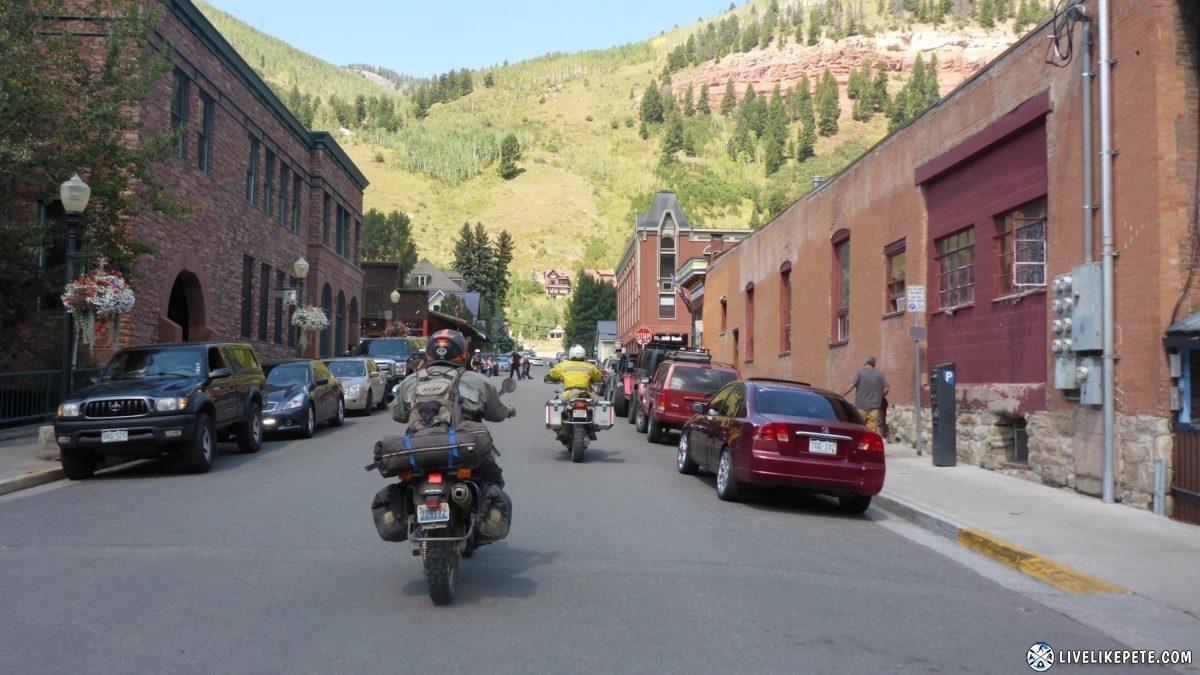 Imogene Pass
After Telluride we headed up and over Imogene Pass. I had no idea how rugged and steep this one was. It was easy on my 690, but I was surprised at a couple sections that required some effort. There was quite a bit of holiday weekend Jeep traffic, but there were places to pass. We just had to be patient.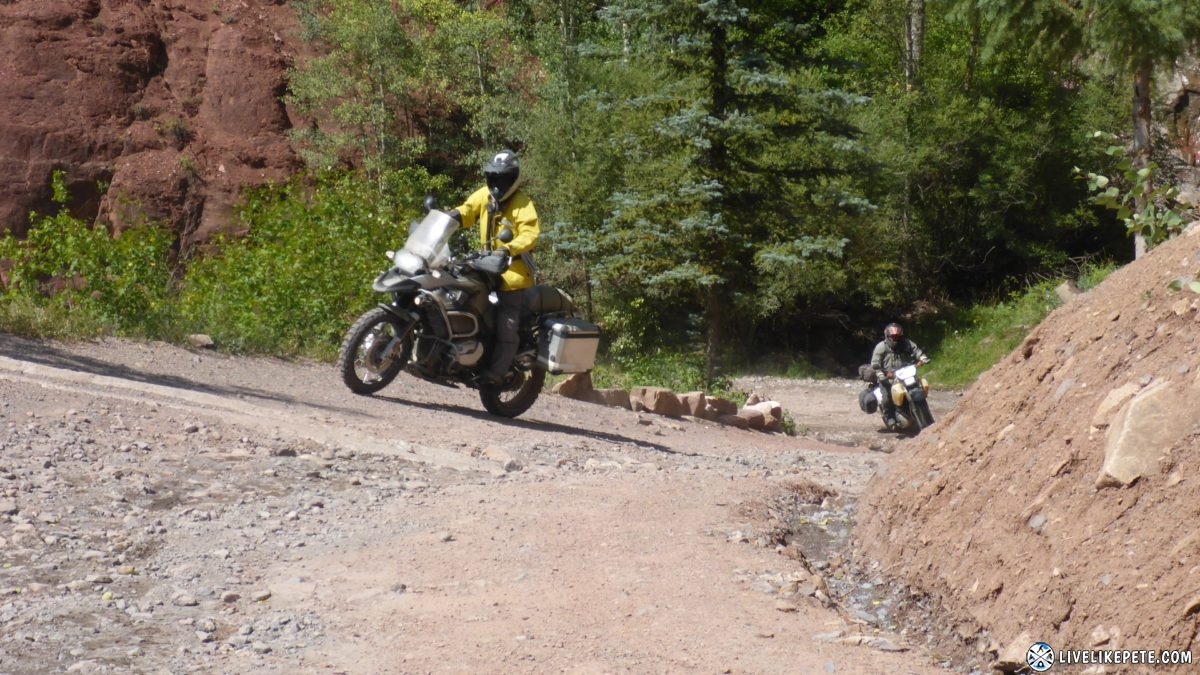 Looking across the valley, we could see the zig-zagged lines of Black Bear Pass.
Going up Imogene Pass was incredible. We kept climbing and climbing and climbing. The mountain had old cabins and buildings, some still intact and some collapsed.
The last and final stretch was quite a climb. We could all feel the lack of power from our bikes at that altitude.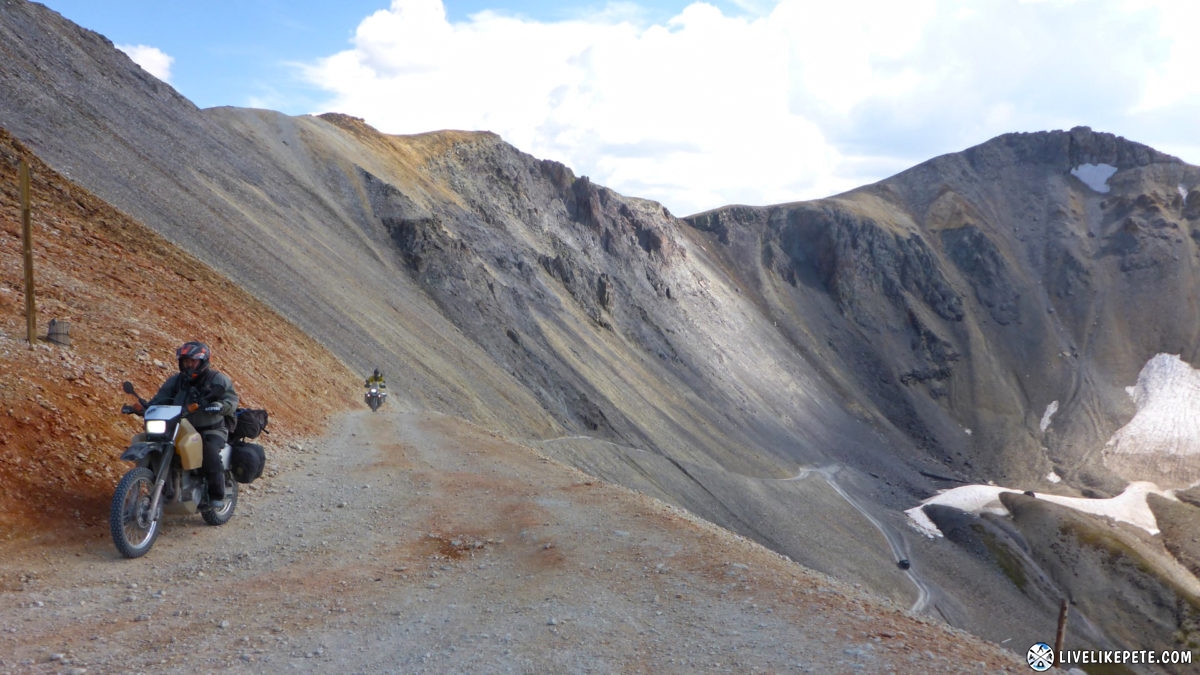 13,114 feet!
I was excited to go down the back side of the pass. How gorgeous is this view?

Going down!
We stopped at this turnout to take in the view. Steve kept going while Brian & I took photos.
Down at the bottom was a water crossing. We stopped to take a break next to the stream.
Since Imogene Pass dumped us out at the entrance to Yankee Boy Basin, we figured we would ride in to check it out.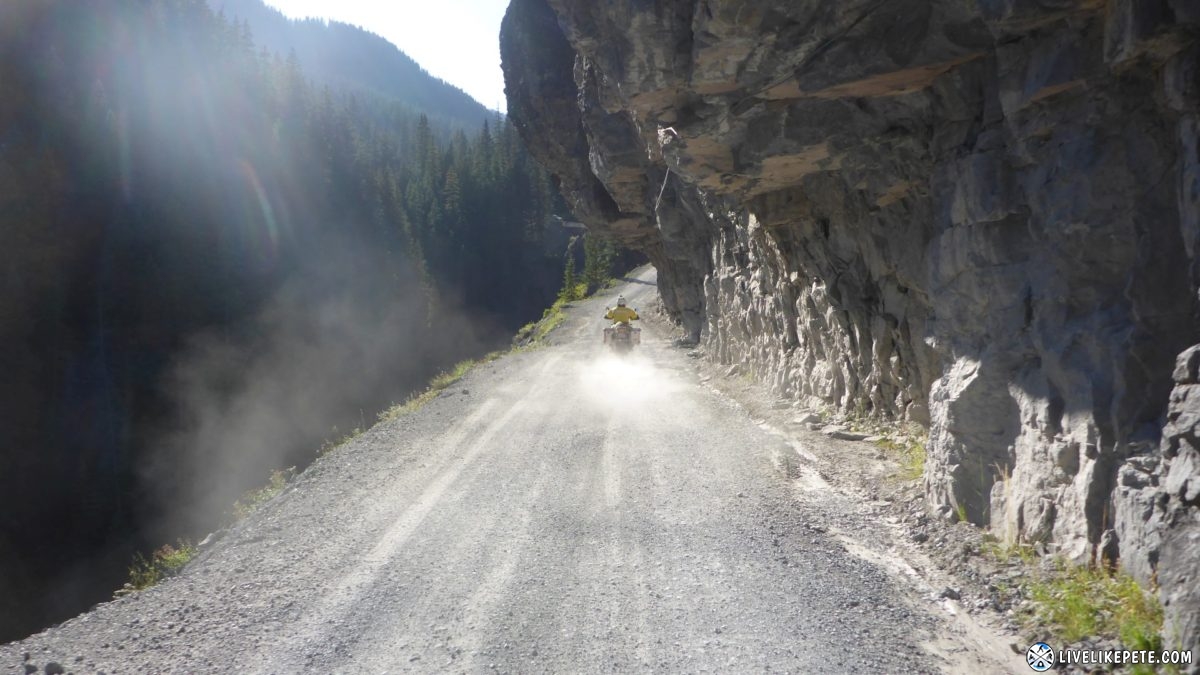 Sneffels Creek waterfall
Steve and Brian stopped at the Sneffels Creek waterfall. That's the one they filmed in the old Coors Light commercial. Since I had already seen it and wanted to explore more of the top of the basin, I continued riding up to the top and would meet them back here when I was done.
Yankee Boy Basin
The trail up to the top of Yankee Boy was rockier and steeper than I remembered! Loaded up with full camping gear, it was actually a workout. It was so worth the view.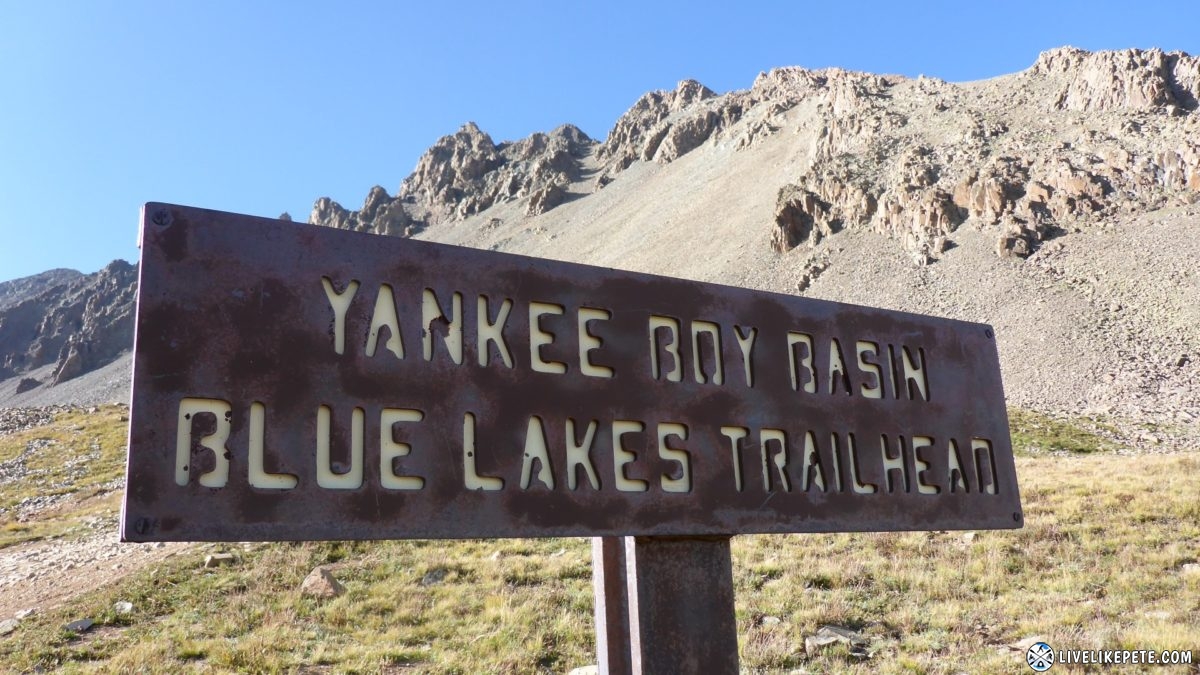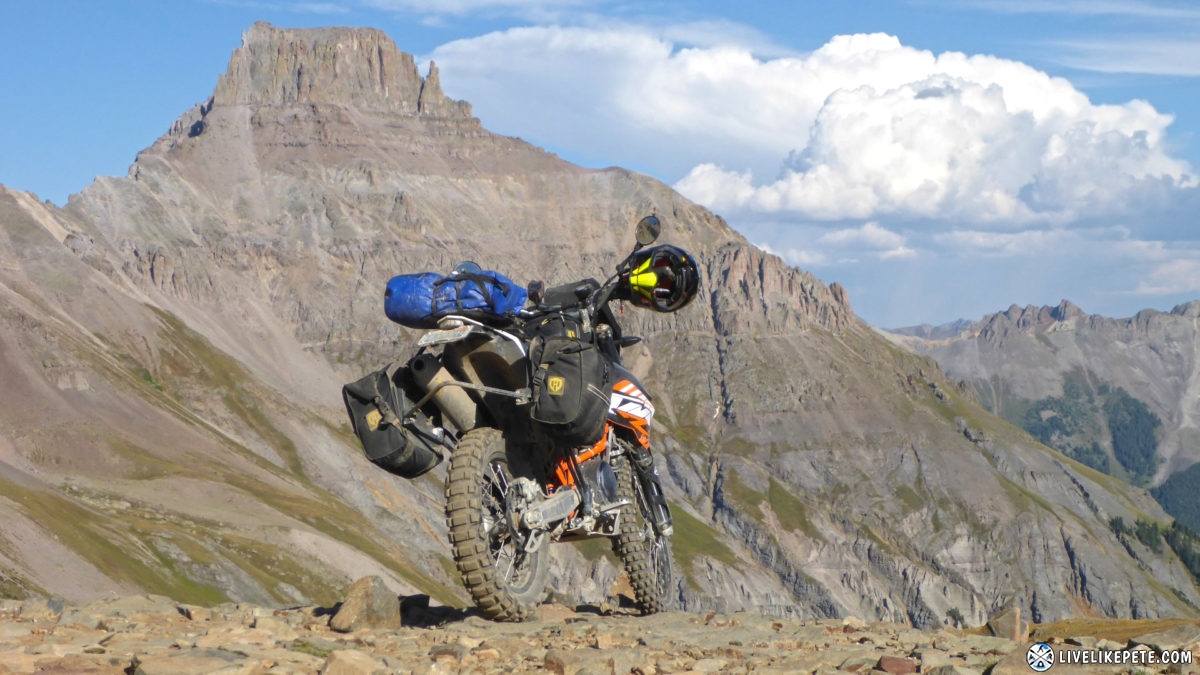 Down and off to the side of one of the trails was a little lake. Nobody was down there so I rode down to check it out.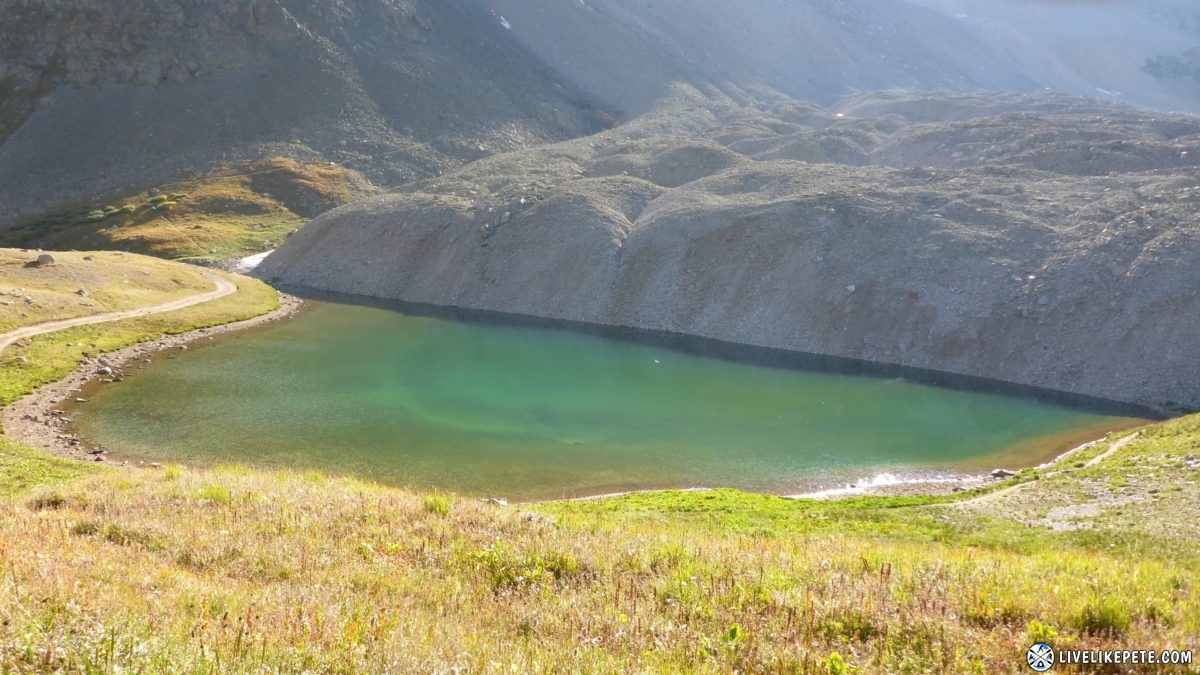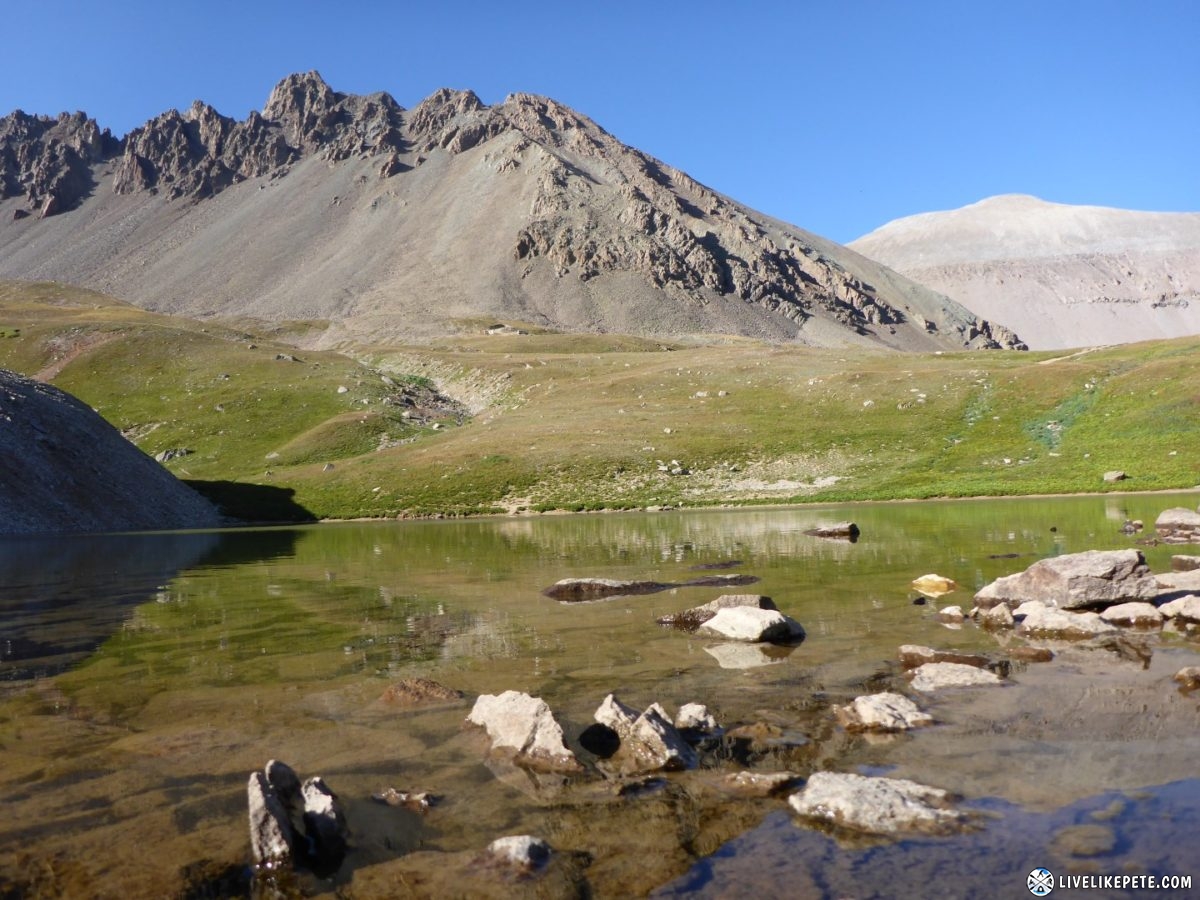 It was really buggy and full of mosquitoes so I didn't spent alot of time there.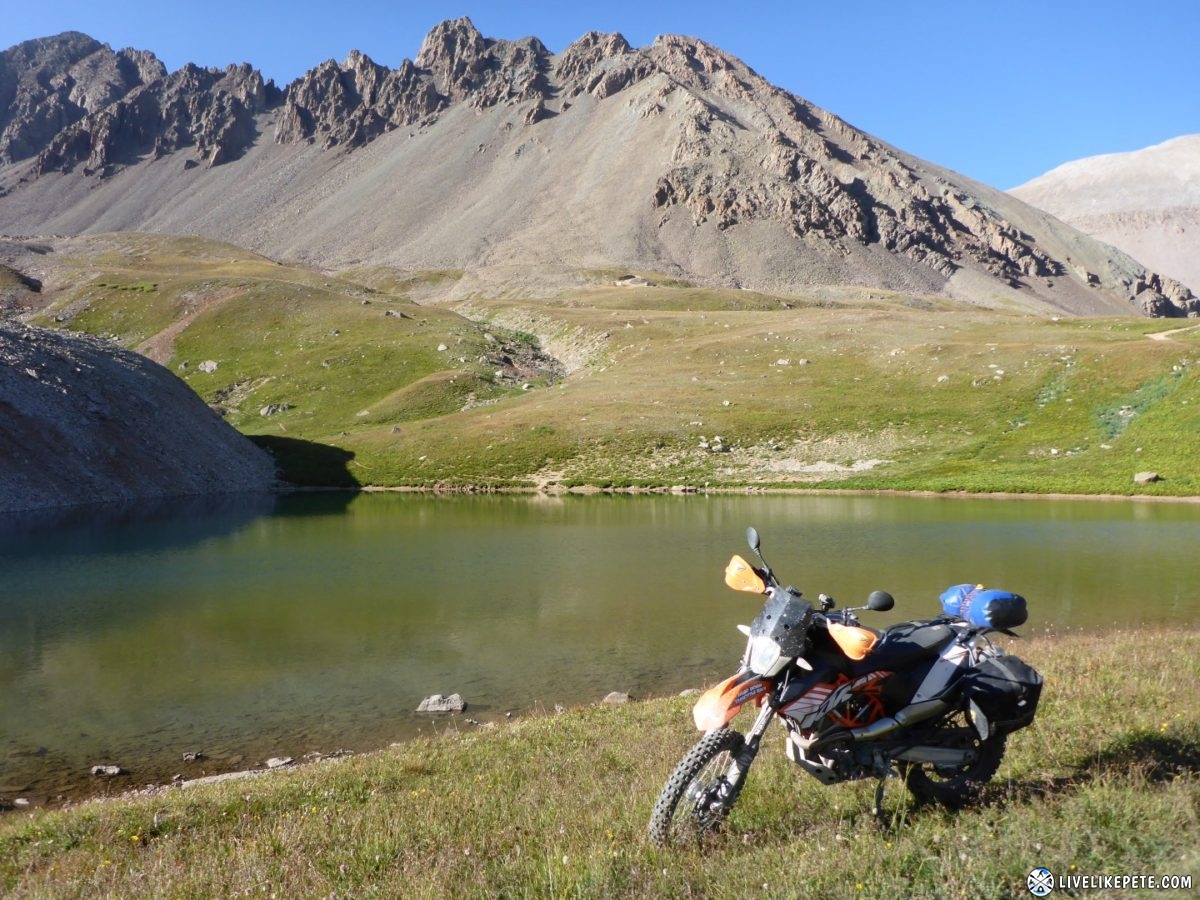 I met back up with the guys and we rode into Ouray to grab some dinner. Imogene Pass had worn us out. It was only about 17 miles and it took us approximately 4 hours to get up and over.
Dinner in Ouray
We cruised into Ouray looking for a pizza joint.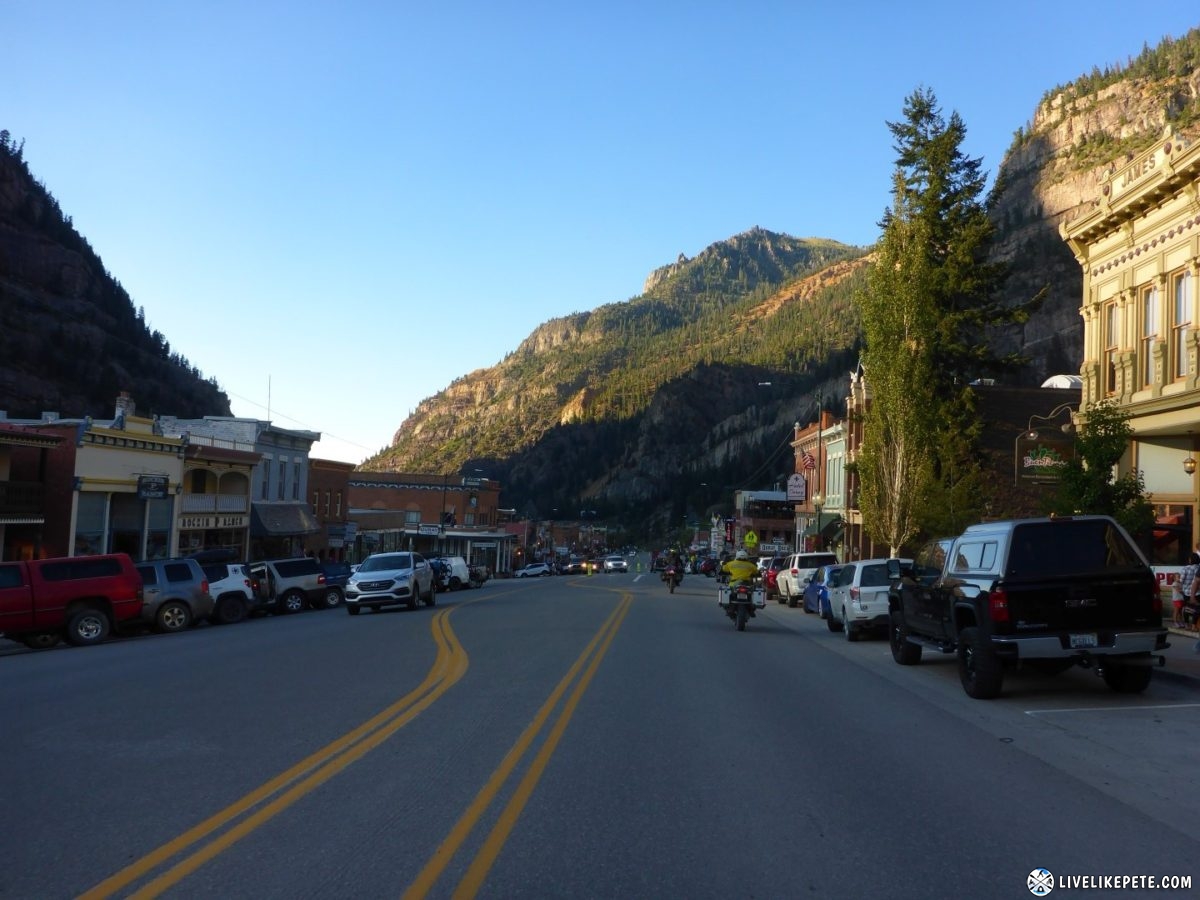 Fond one! Luckily we snatched up an outdoor spot to sit as far away as possible from the extremely loud and obnoxious band that was playing out front.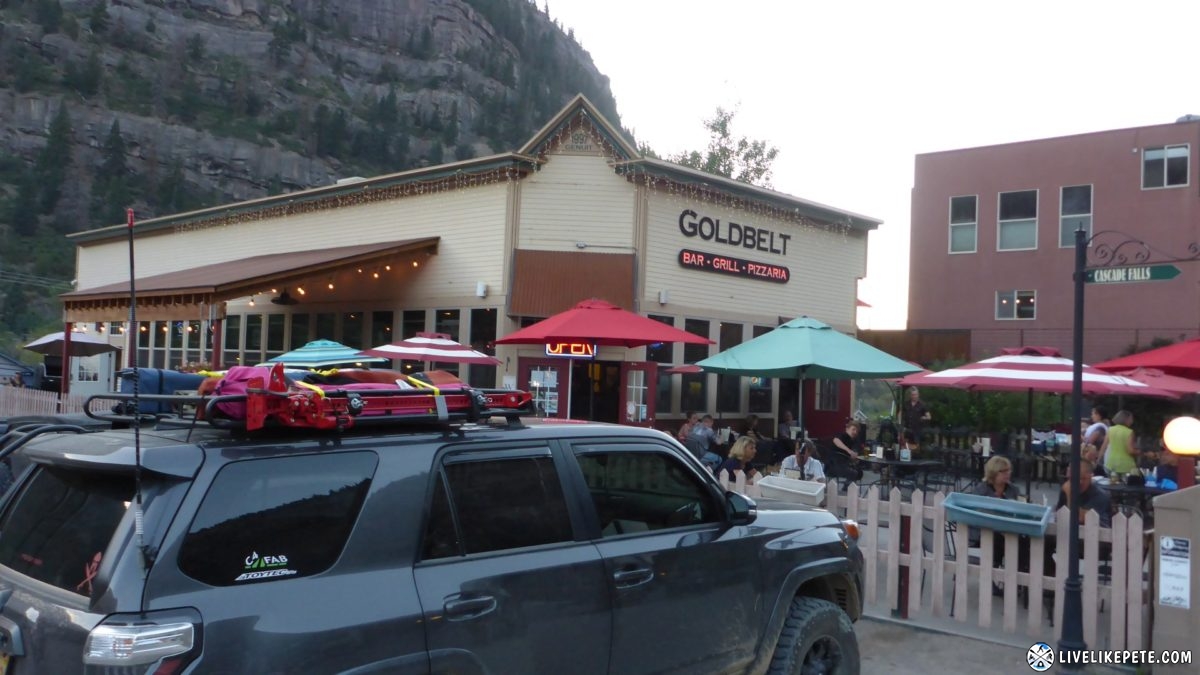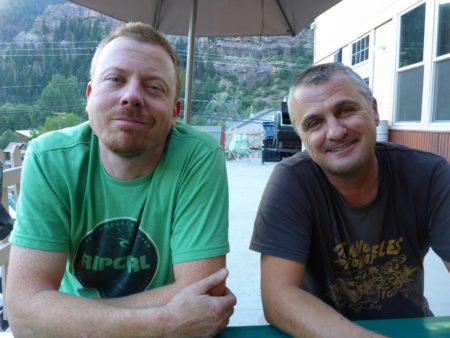 We ordered pizza, chicken and BEER.
This was our view from our table. You can see our bikes parked on the corner.
The sun was setting as we rode down the 550 hwy back to our KOA camp. It was days like this one where I was really happy to have a base camp to return to and grab a nice, hot shower.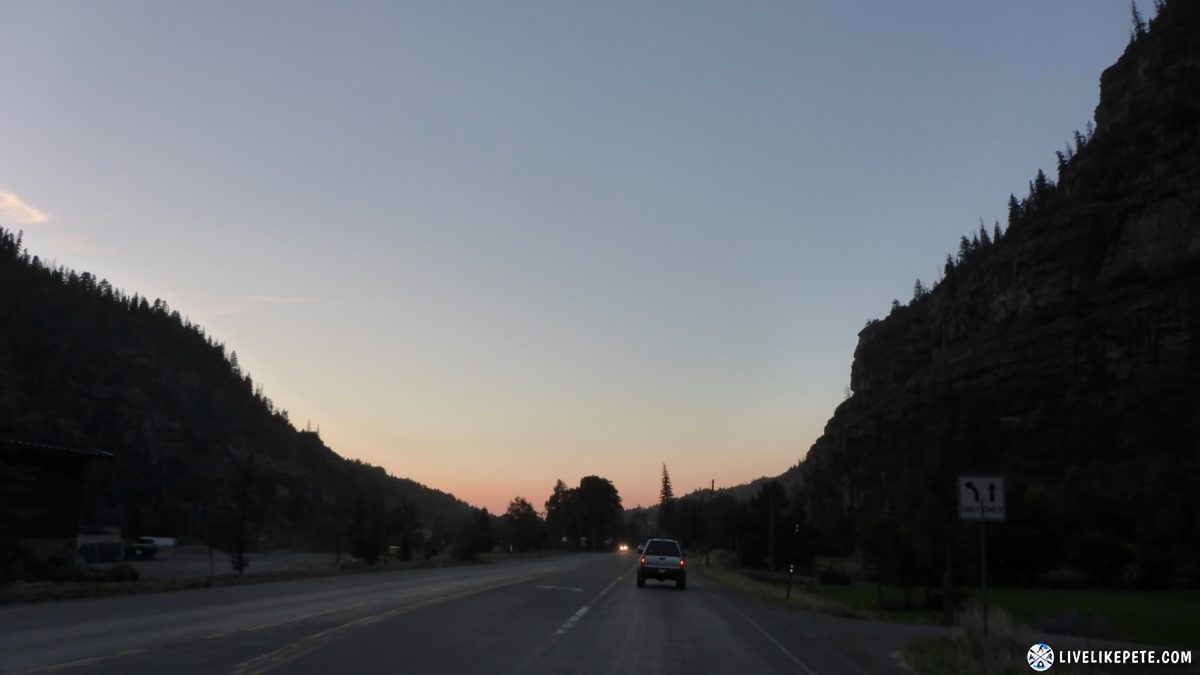 The moon was bright and would soon light up the night.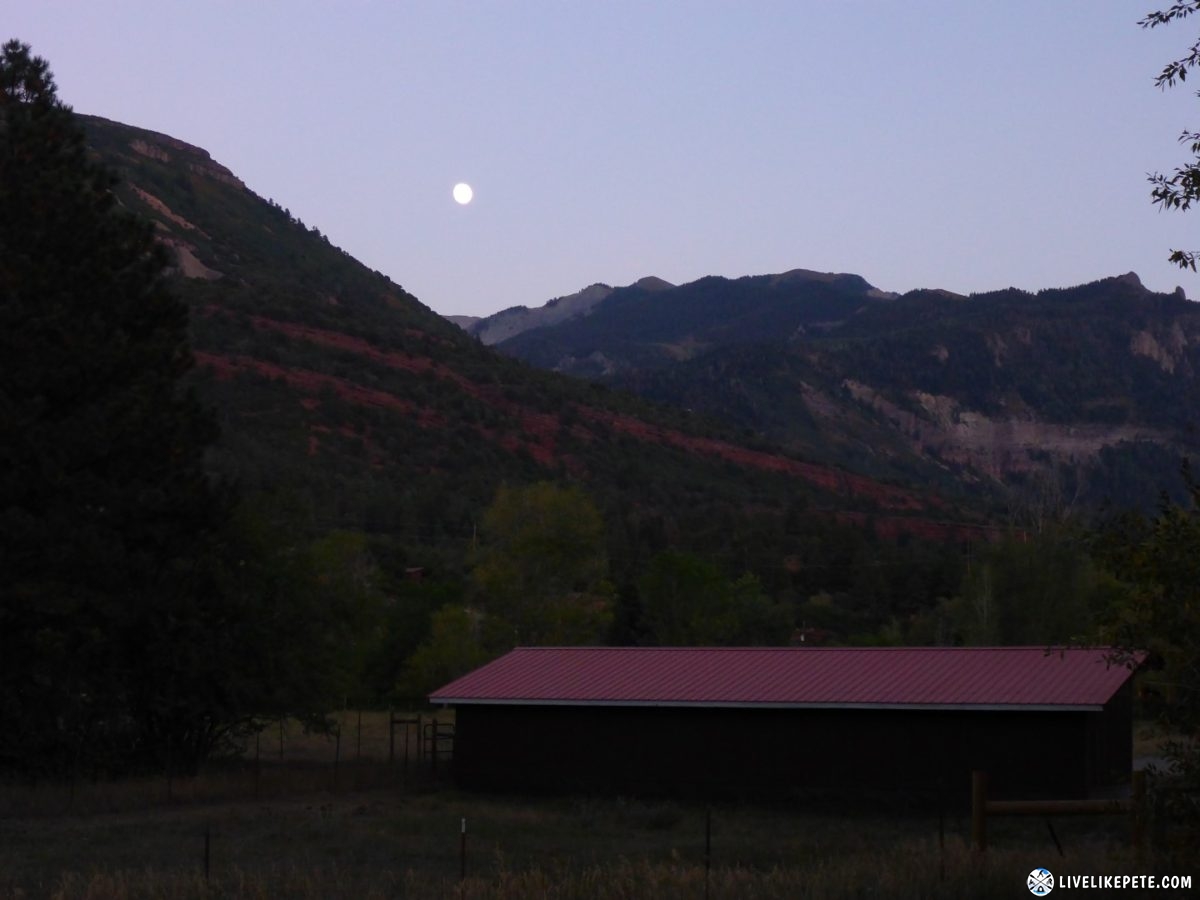 Just outside our KOA was a family of yaks! How cool?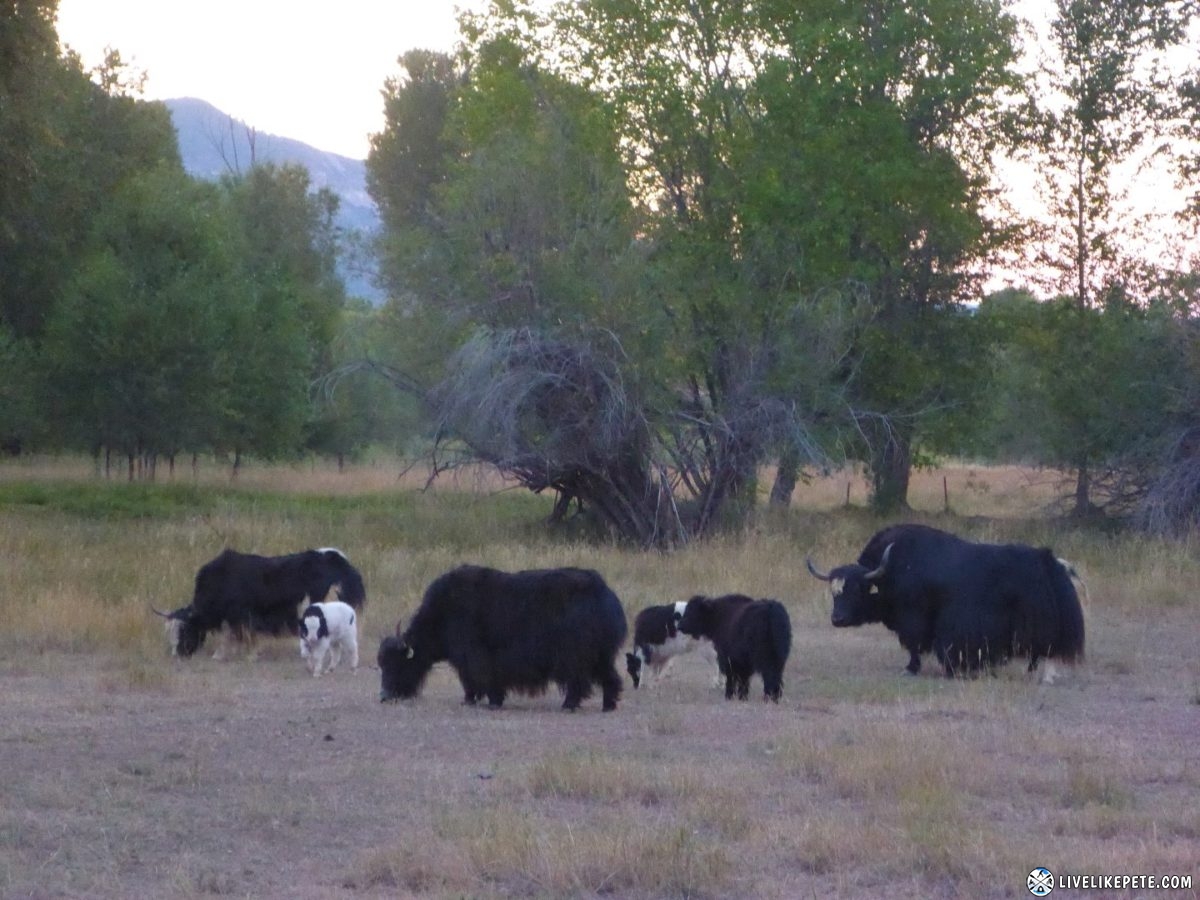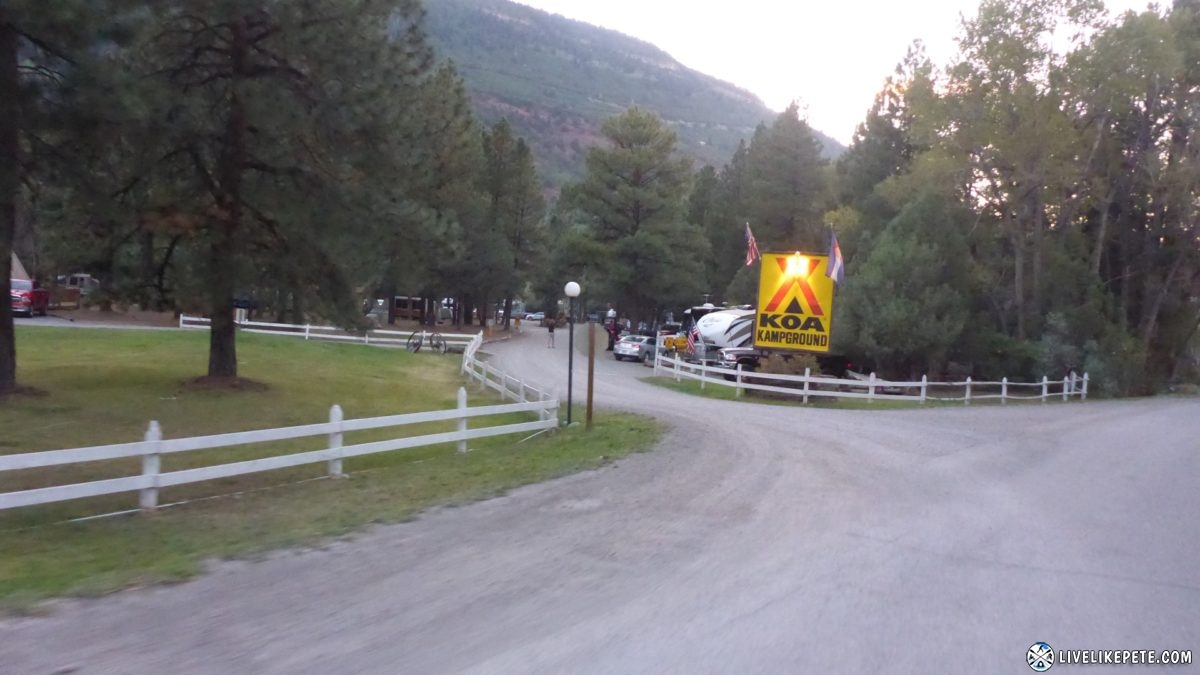 KOA Bear!
Back at camp we got unloaded and relaxed for a bit. It was right at that time when a fellow camper walked over and pointed behind us. It was like a scene from a movie when he said, "Look behind you! Look behind your camp!" It was at that time when I turned around and saw a huge bear climbing up on a picnic table of a campsite in the back corner of the campground. It was about 50 yards away. My camera didn't cooperate and was on a slow shutter, but the blurry pic gives you an idea of what we saw! It's a reminder of how real the bear warnings really are. You must keep all food and items locked up. As some of the KOA campers wanted to get a closer look at the bear, I decided to walk the other way. "Jennyyyy", from the Ambercrombie camp, wanted a picture with the bear even though on Friday night she said she heard the bear breathing on the outside of her tent. That wasn't close enough I guess. I was chatting with her about their encounter and she said "uhh, yyyyeah…I woke up and I was like, soooooo scared. So I pulled out my phone and starting Googling what to do." I did not make that up.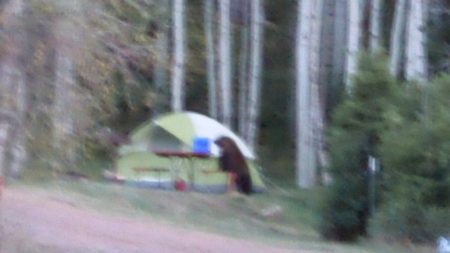 We only saw the bear over the weekend. I kind of wanted to see if again since it didn't seem like THAT much of a threat. We joked that the campground rented the "trained bear" for the holiday weekend. This coined he term, KOA bear. Maybe it wasn't even real. haha
Comments
comments