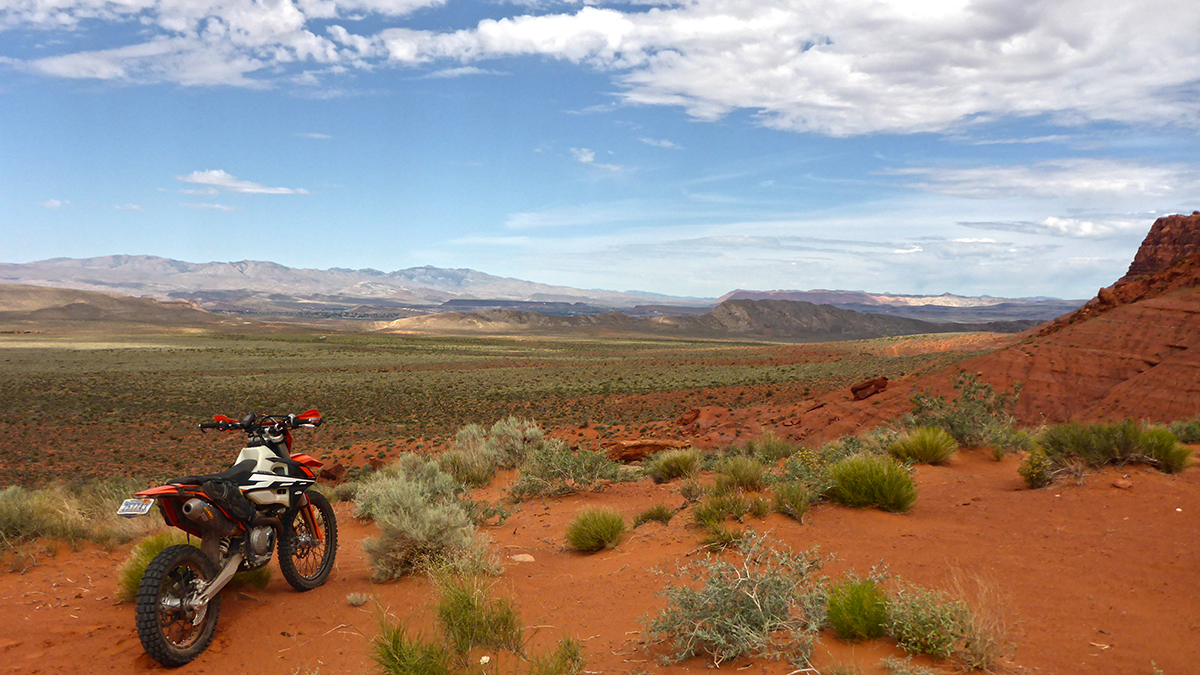 While I was in Utah for the day on Saturday to ride the Toquerville Twister, I decided to stay the night and get a little more riding in while I was there. I had nothing going on Sunday so why not stay and explore some new areas? I had a feeling I may want to stay the night while loading my gear up, so I grabbed my Wolfman camping duffel which has everything I normally use for motocamping. So when my buddies headed home, I headed into Zion for lunch.
Zion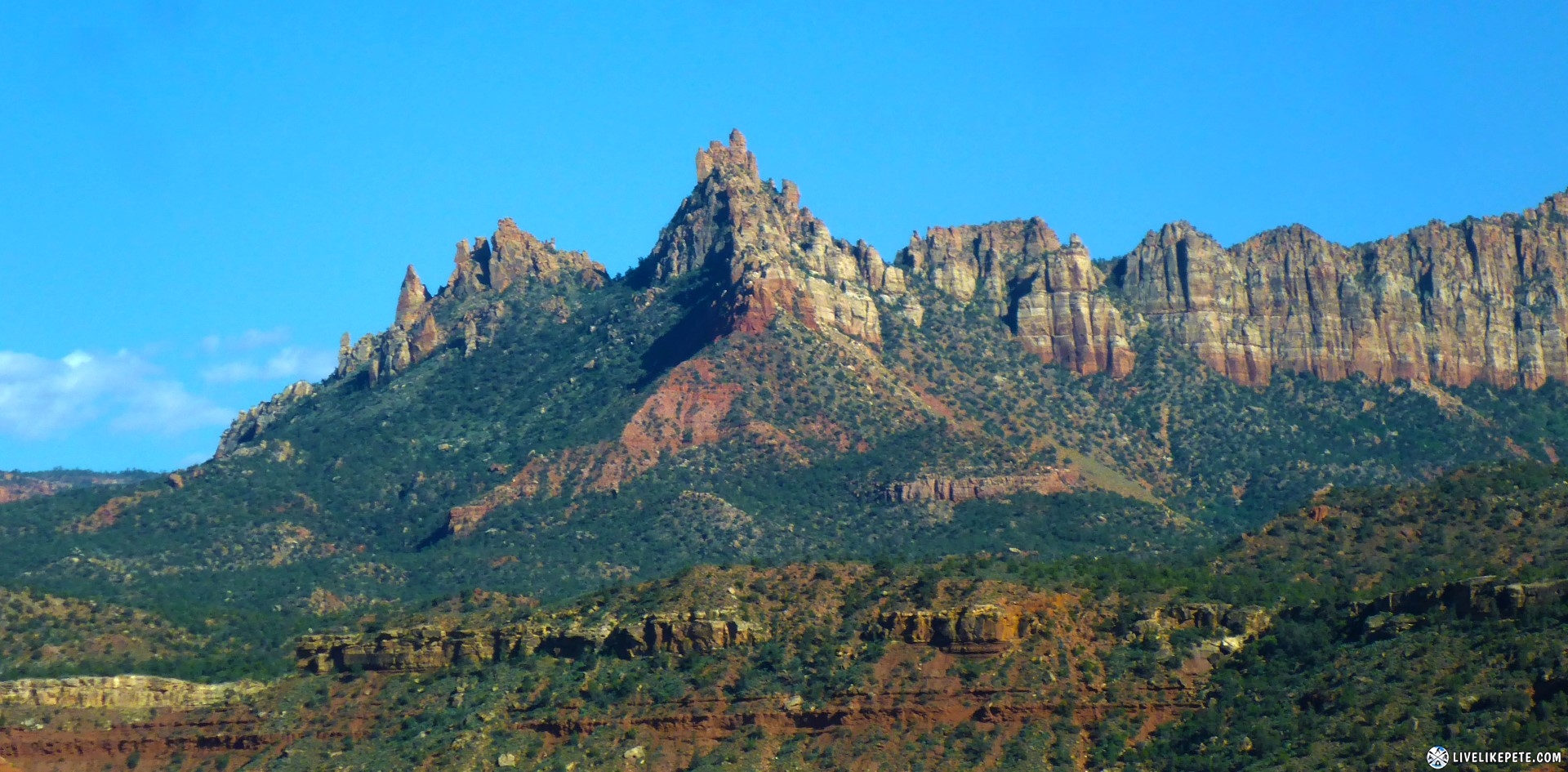 I grabbed some watered down Utah beer as well as some snacks and firewood at a local gas station. I forgot ice and headed back inside. Pulling my wallet out, I mentioned to the chick behind the counter that I forgot ice and needed 2 bags. She was really nice and said, "oh you're good" with a wink, meaning just go ahead and grab them without paying. I don't know if she was flirting with me because I looked like such a studly adventurer or if it was because I just blew $35 on snacks and beer that wasn't going to do anything for me. She was kinda blushing so I'd like to think that it was the first one. haha I'm probably overthinking it and just not used to friendly Utah people.
Anyways, after grabbing simple supplies for the night, I figured it would be wise to grab a meal. I stopped and ate at the Whiptail Grill. It is a Mexican cafe that seemed to be run mostly by white people. I was hungry enough to eat just about anything so my expectations were low. I ordered chicken enchiladas and they were amazing. The outdoor seating and views were awesome too.
After lunch I drove up the road a bit and grabbed a couple pics right before the pay area. I wasn't about to go in there and deal with that touristy mess.
Driving to Kolob
Without a whole lot of daylight left, I decided I would drive up to Kolob Reservoir to camp for the night. It was a little bit of a drive and I would be racing the sun, but it was a known good camp area that was free and scenic. The drive up there is always super nice. I stopped a long the way to take a wizz and snap a few photos.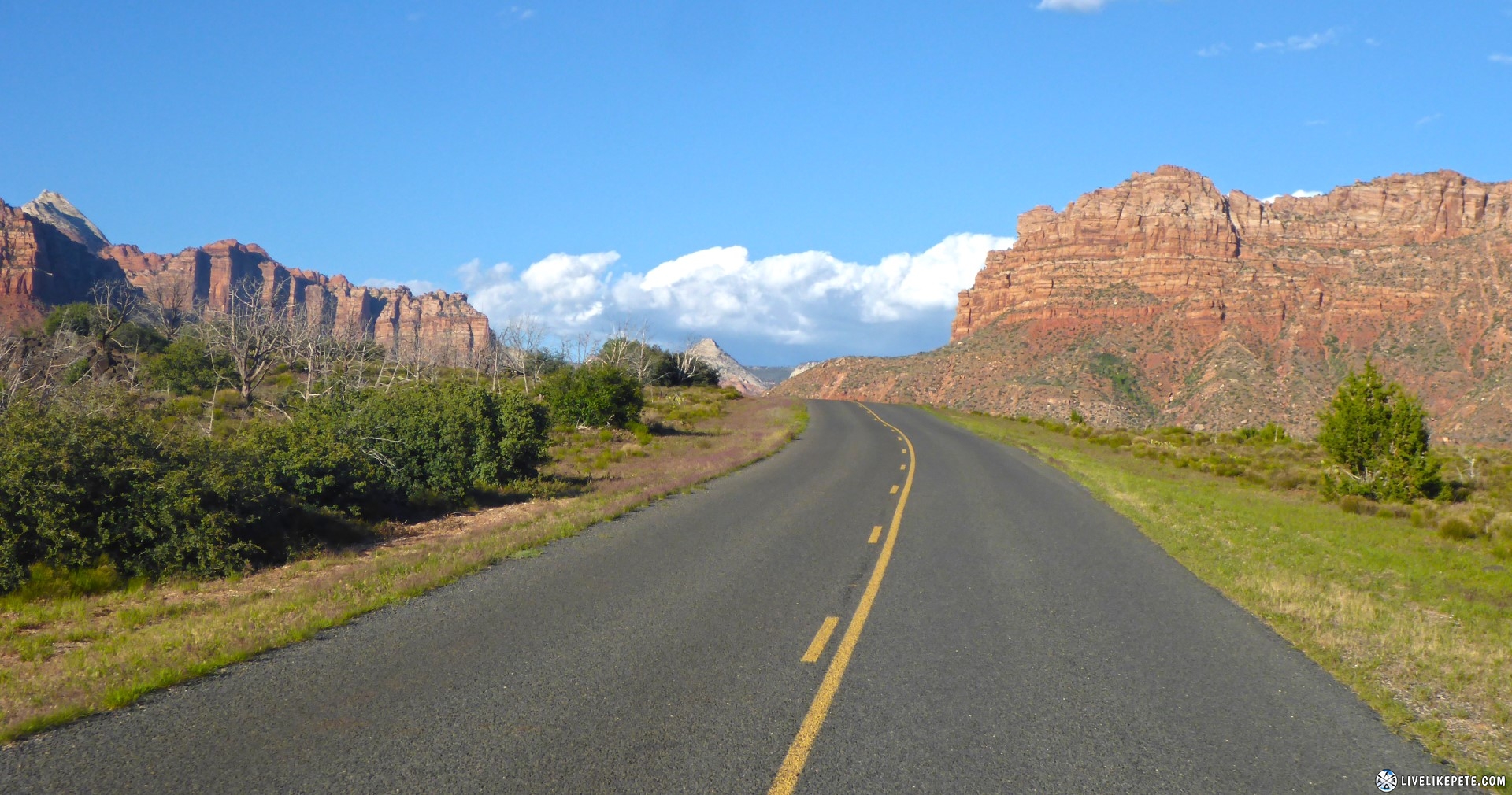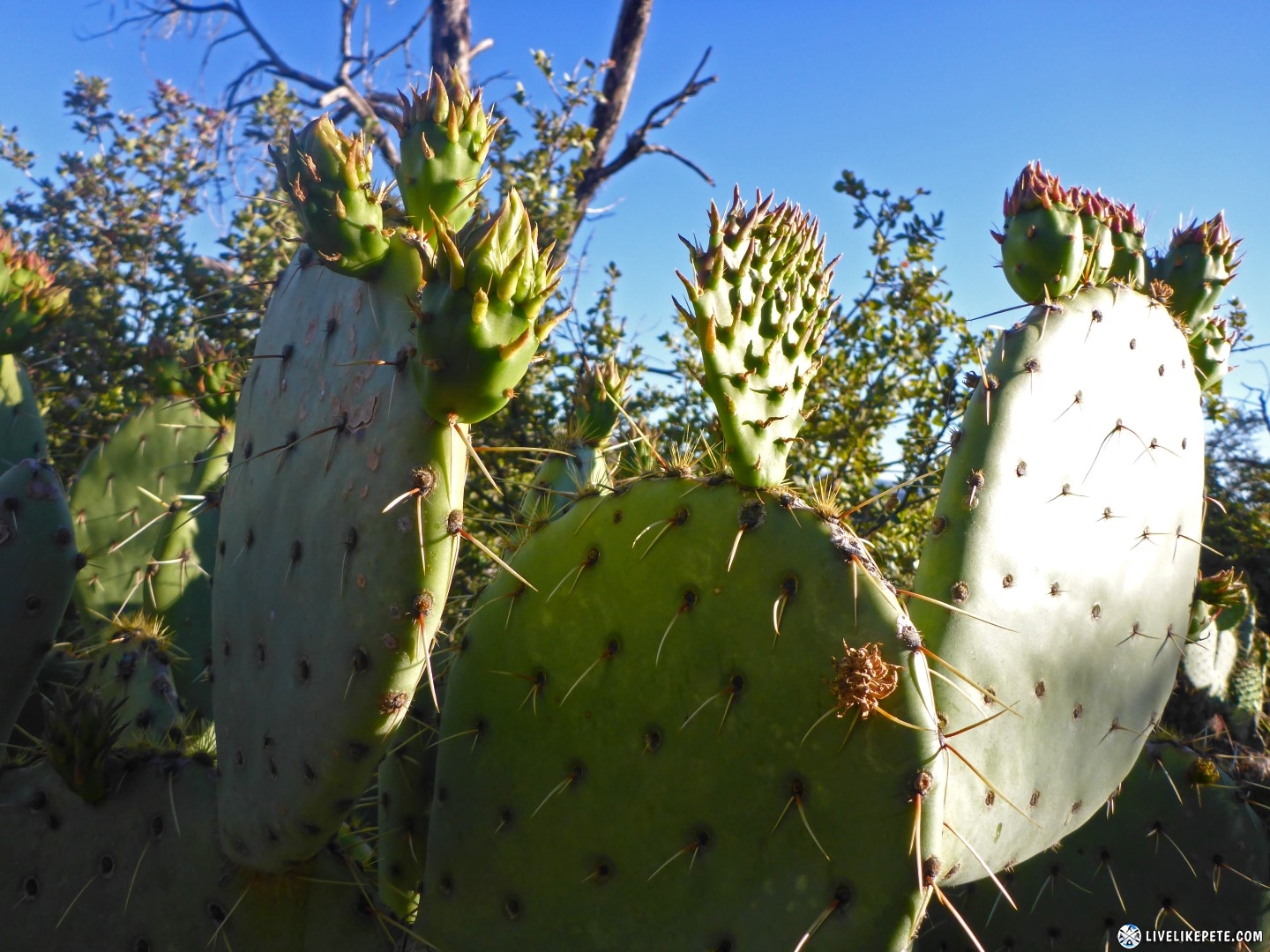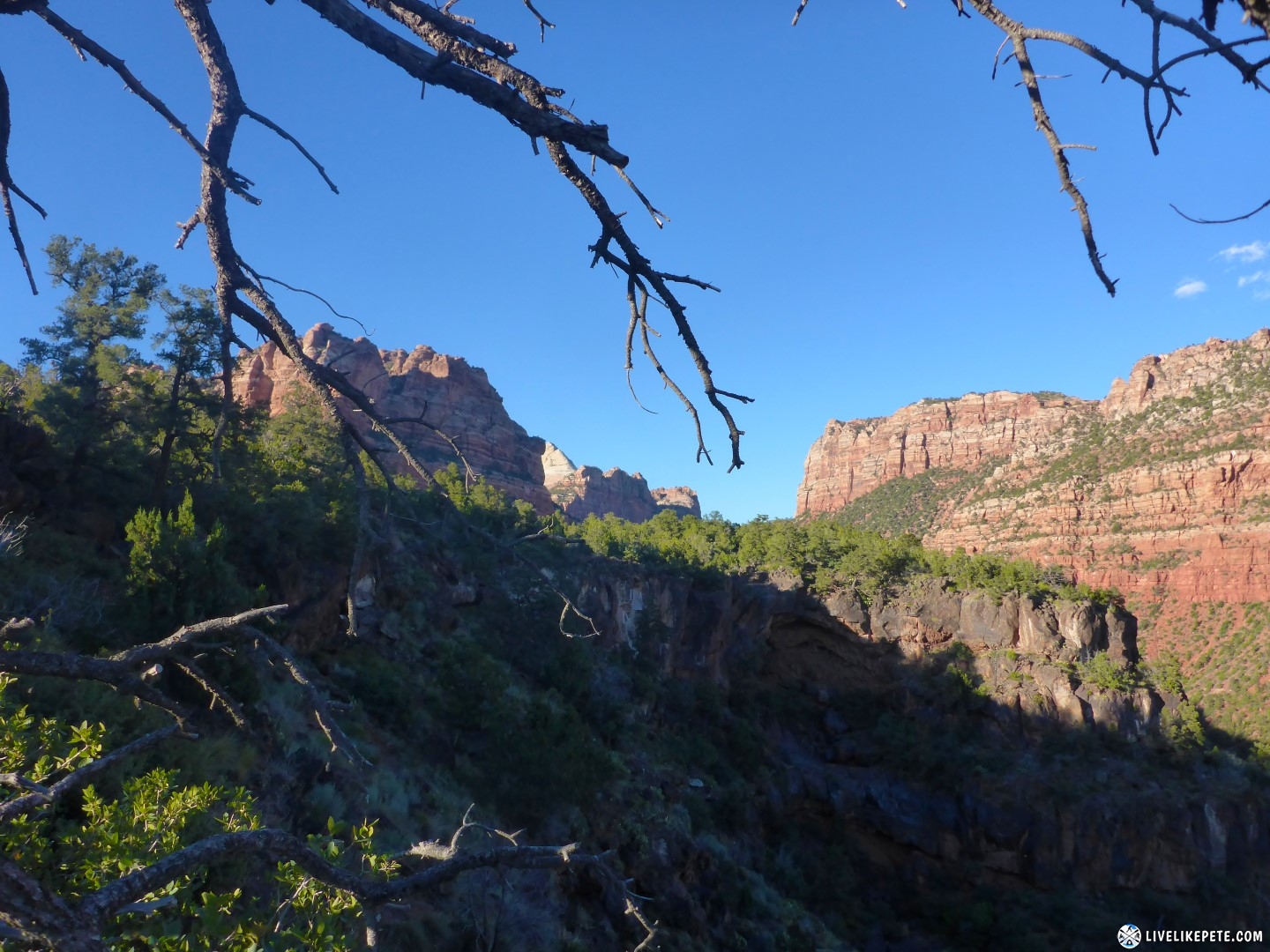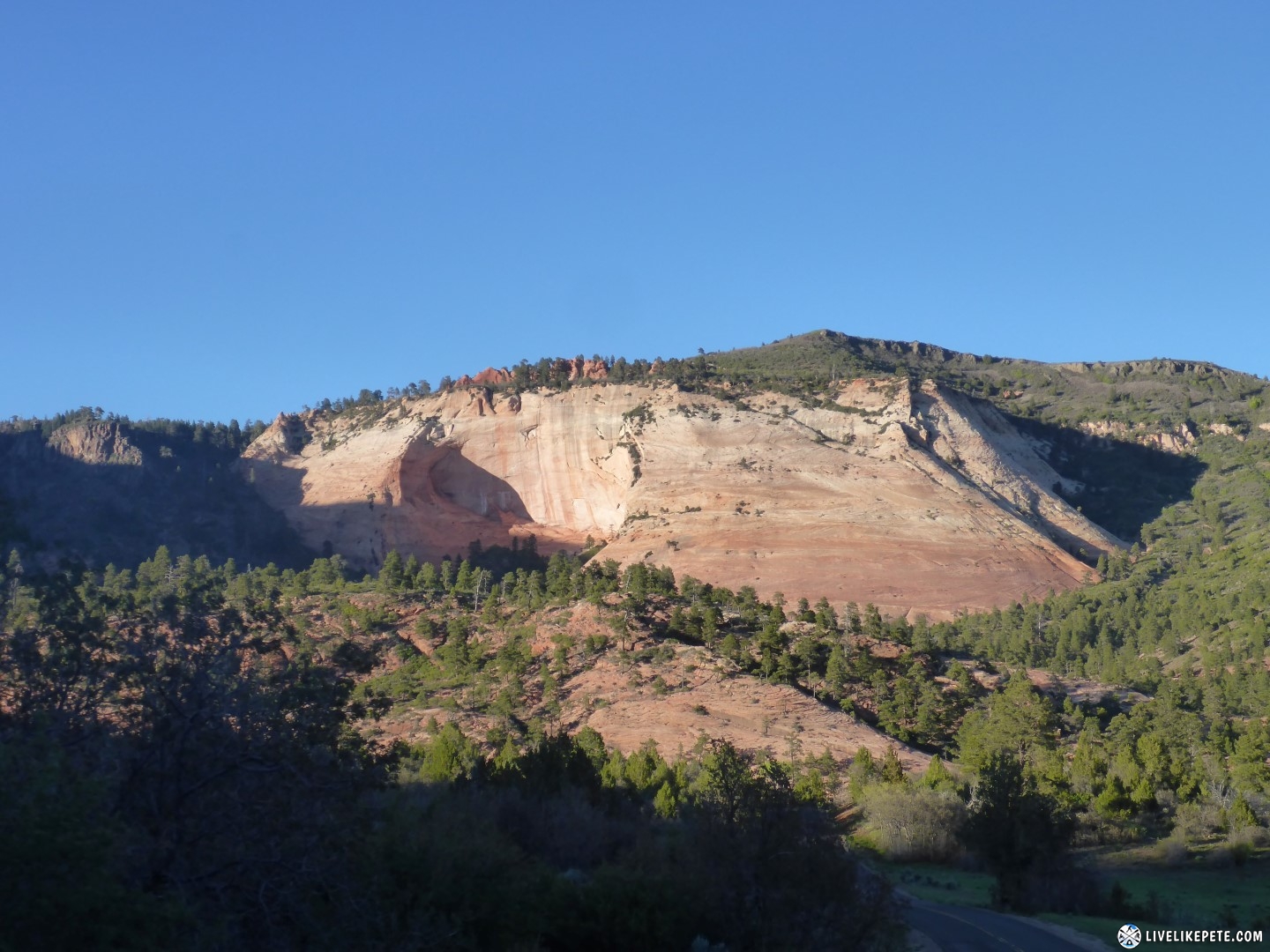 Kolob Reservoir
I arrived at Kolob Reservoir just after the sun had gone down. It was already a pretty chilly 50°. I was thinking I probably should have stayed at lower elevation. Kolob is up there at 8107′! I didn't pack many warm layers but I had pants, lots of T-shirts and a couple jackets. I would make it work. There was no reason to unload the bike, so I left it in the truck. I got the tent set up and started working on my camp fire.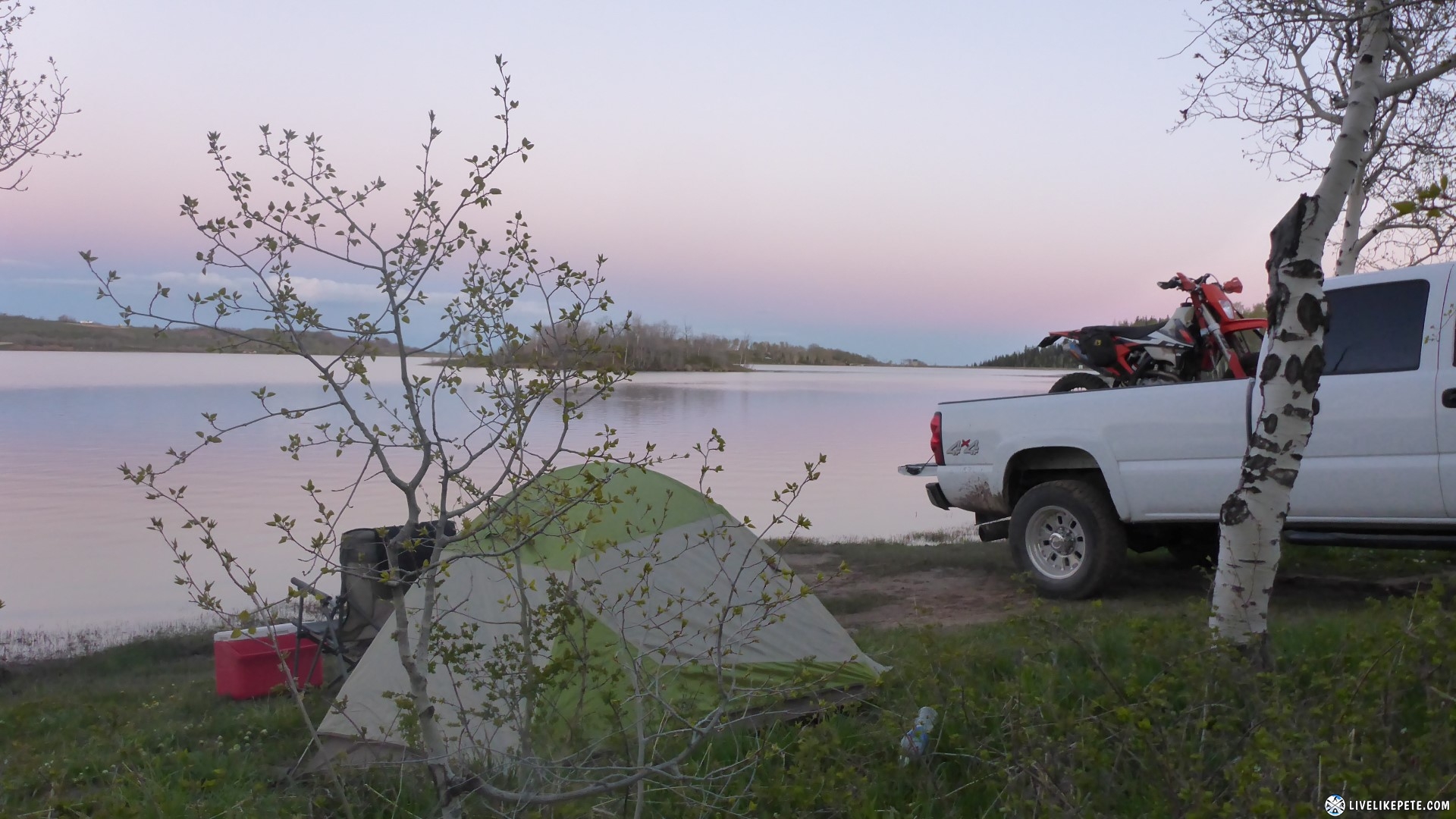 Not only was the whole area already picked over, but it was also pretty wet and damp, so kindling was sparse. Good thing I had my cardboard box from my crappy Utah beer as well as some cotton balls that are always in my Klim pack just in case for starting fires. After quite a bit of work, I finally got the fire started.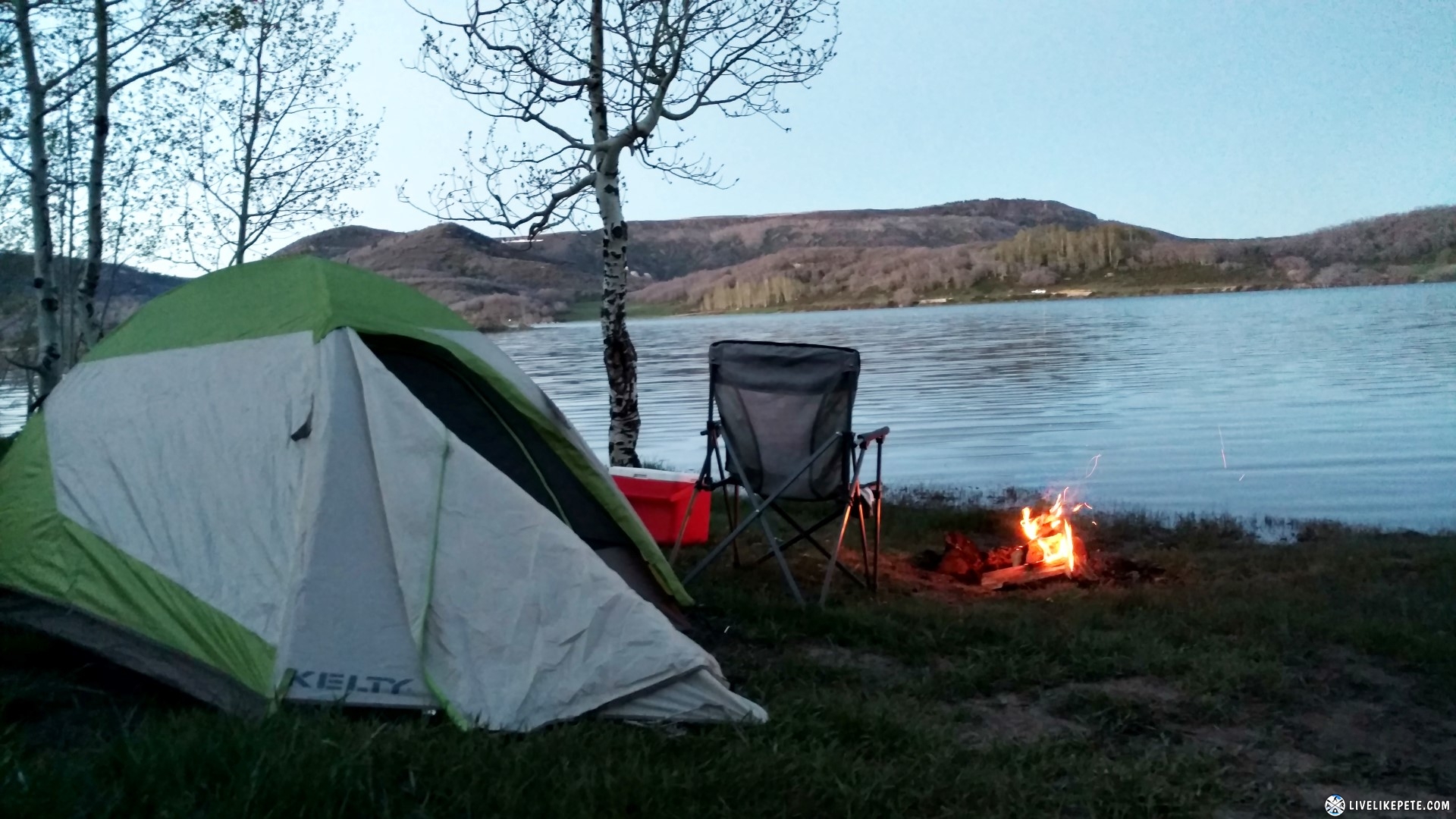 I cracked open a water (Utah Bud Light) and enjoyed the view of the colors over the lake as the sun set.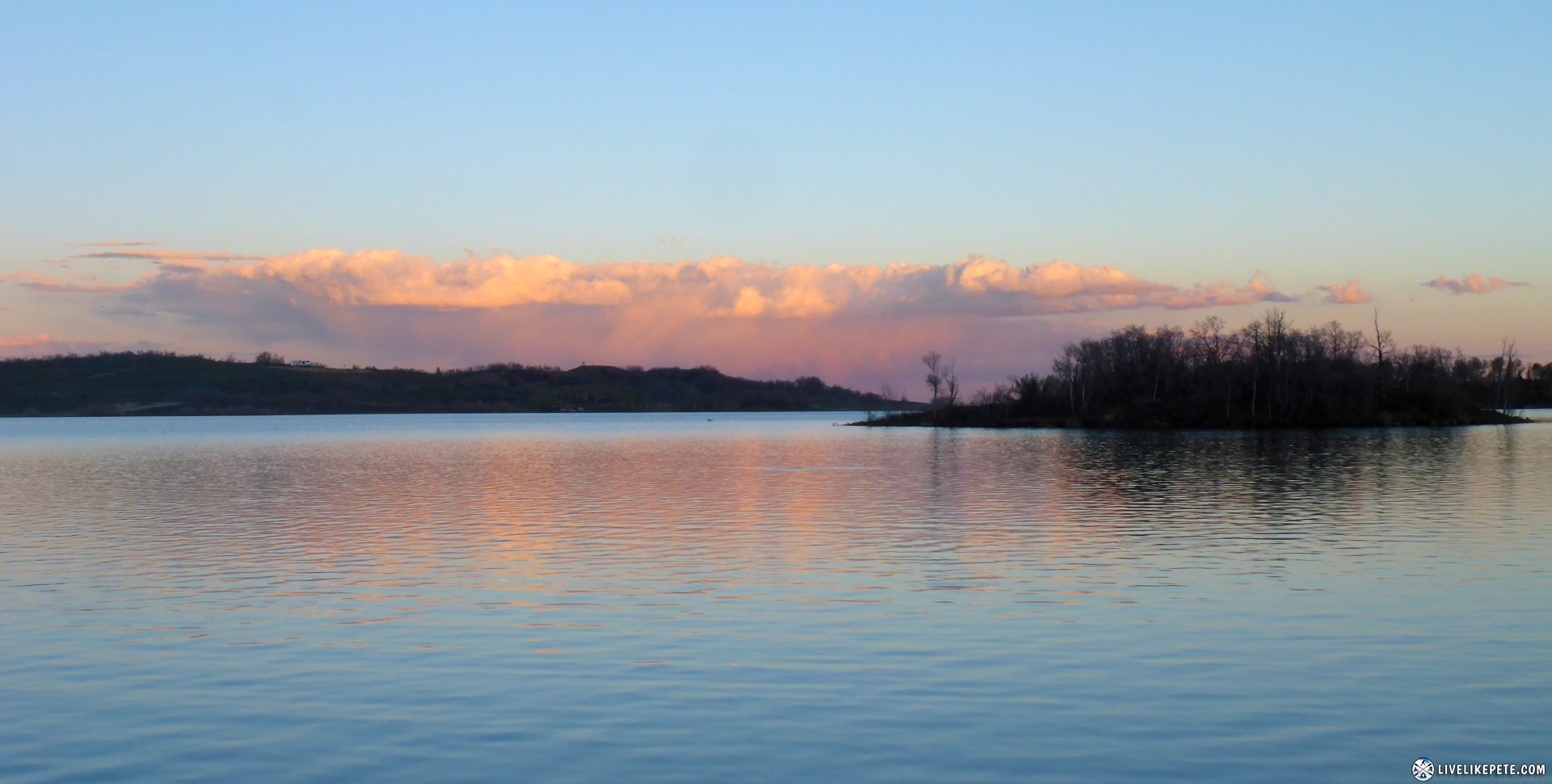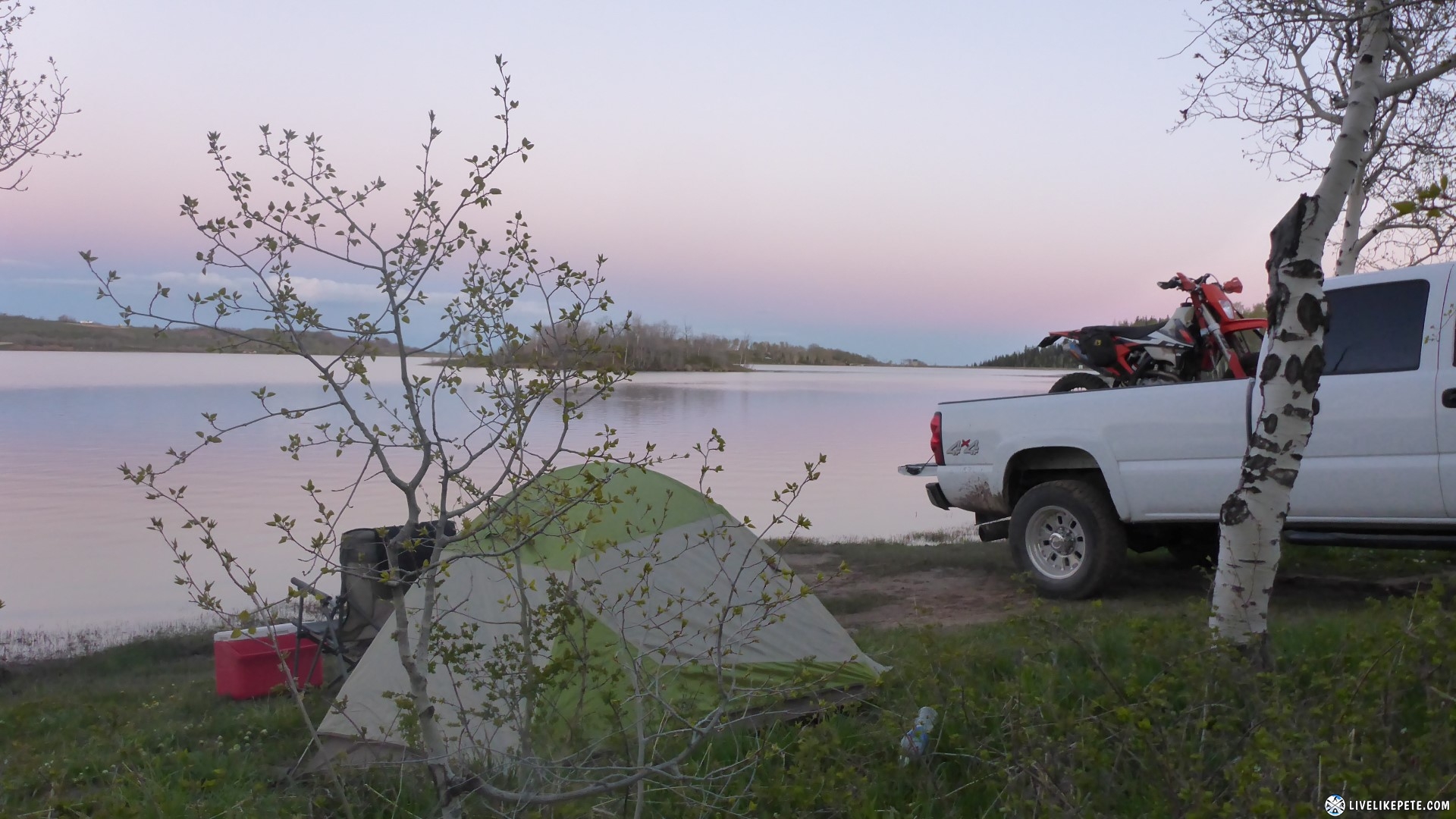 At this point my fire was not getting any bigger and the temperature was dropping quickly. I attempted to fan more oxygen into the fire and it ended up fanning the flames completely out. Crap! I started to try and siphon a little bit of fuel out of my bike to dump on the fire and failed pretty bad at that. After a mouthful of gasoline (because all I had was about a 1 foot rubber hose), I gave up. I could have made it happen, but it was already after 9:30 and frankly I was tired from the early start and Toquerville ride. I said screw it and went to bed. Not having any thermals or layers, I opted to sleep in my clothes. Yep, I was not prepared and usually know better. I would tough it out though. I slept pretty good for a few hours. Then I woke up to near freezing temperatures. I did the whole "mummy bag/ use your breath to warm the bag/ method". It barely worked. After tossing and turning for a bit longer, I apparently got back to sleep and woke up as the tent started to illuminate with the morning sun. I don't know how much, or should I say little, sleep I got but it was good enough. When you are committed to having a fun adventure, sleep seems to be less of a priority. While this was my mindset and I didn't let it didn't ruin my trip, all I could think of was my Sprinter van! That's right. I'm going to buy and build up a van at the end of the year for this exact purpose. I work too hard to be this uncomfortable in a tent.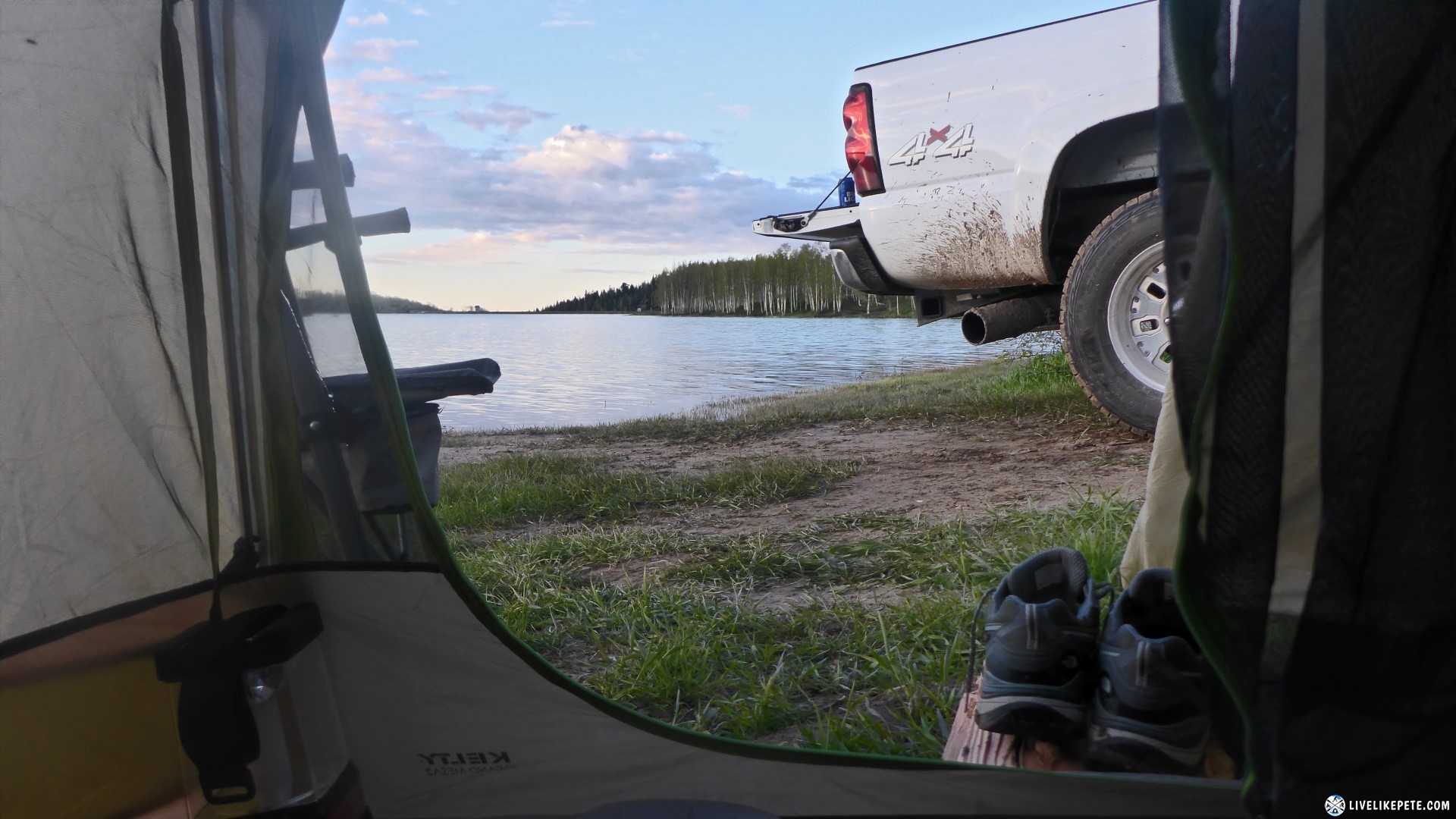 I reached for my phone which was cold and covered in condensation. I turned it on and saw that it was shortly after 6AM, early as hell, but whatever. Let's get this day started. It was time to make some coffee. I fired up the Jetboil to warm some water. Every time I use this thing I am glad I spent the 80 bucks on it. Good gear is priceless when it needs to work properly. When you don't have an RV, generator and a coffee maker, it is pure gold.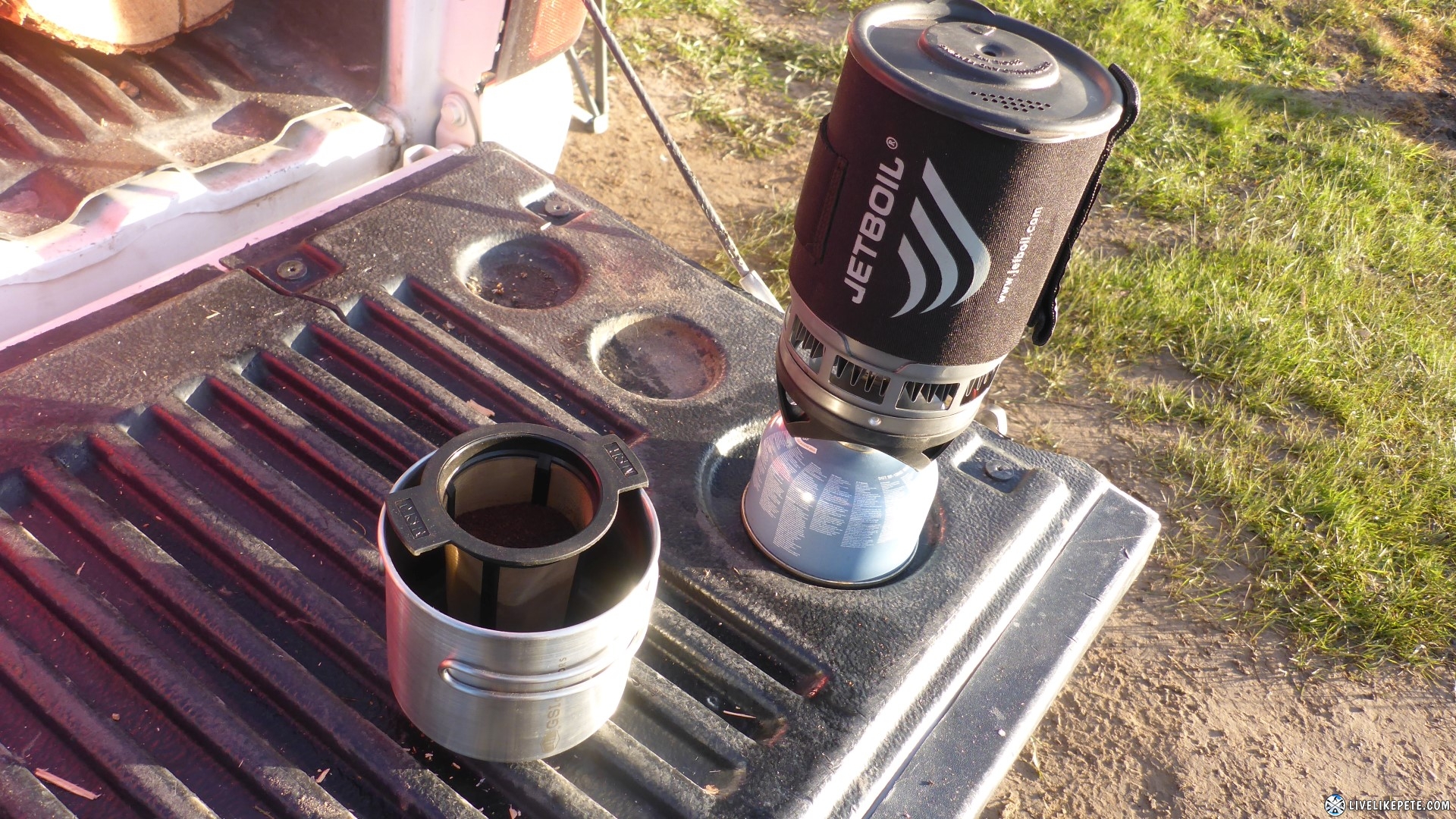 My MSR pour over filter continues to work great. Sure, a fancy French Press might be better, but when you are out in the middle of nowhere, this strong cup of coffee tastes better than a cup of Starbucks and packs small.
Every minute of sunshine seemed to raise my body temperature. Did I mention it was cold? Notice my stupid, failed campfire in the background. Man, that would be really nice right about now! That coffee was amazing though. I just took in the views and appreciated the day.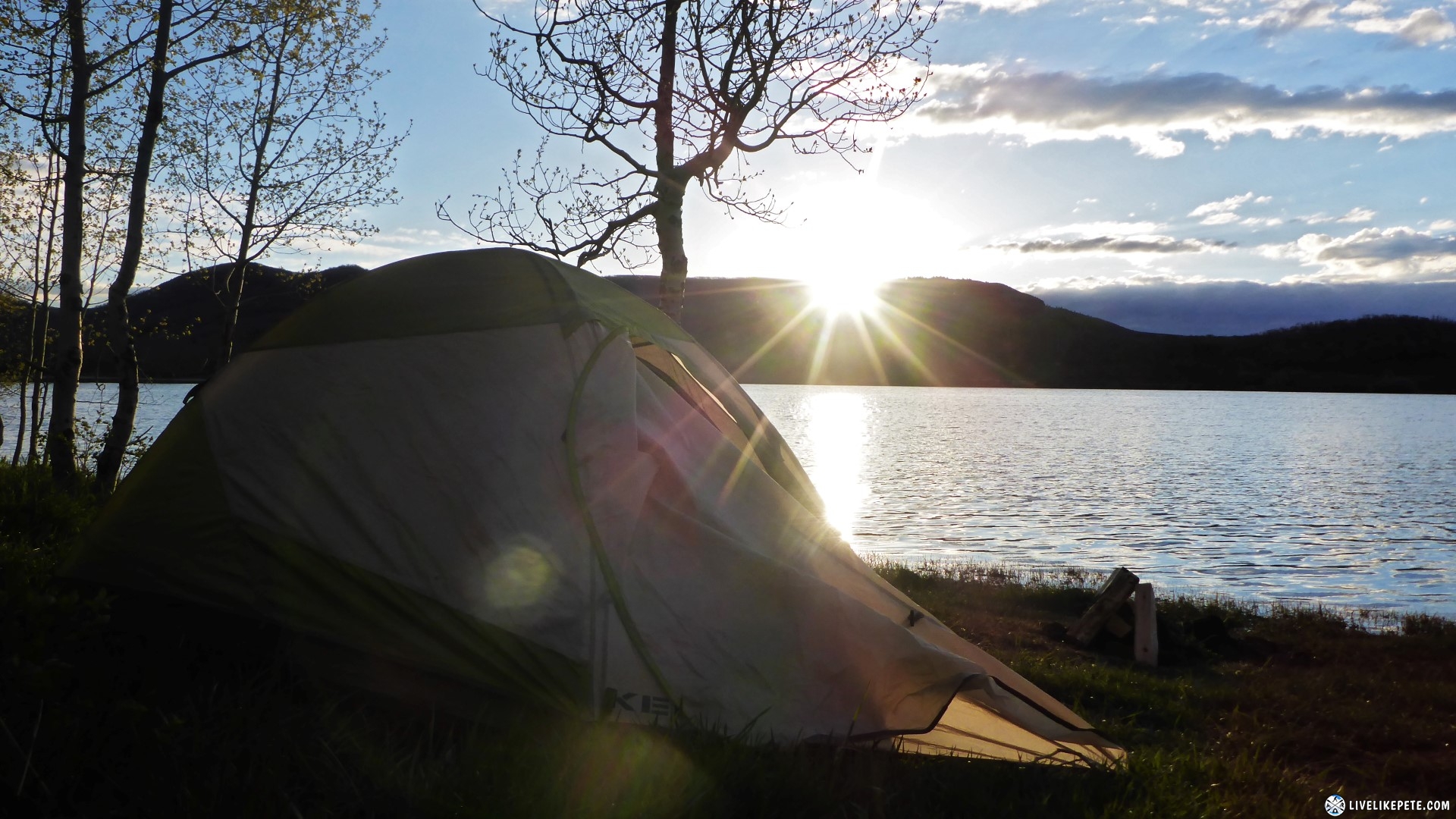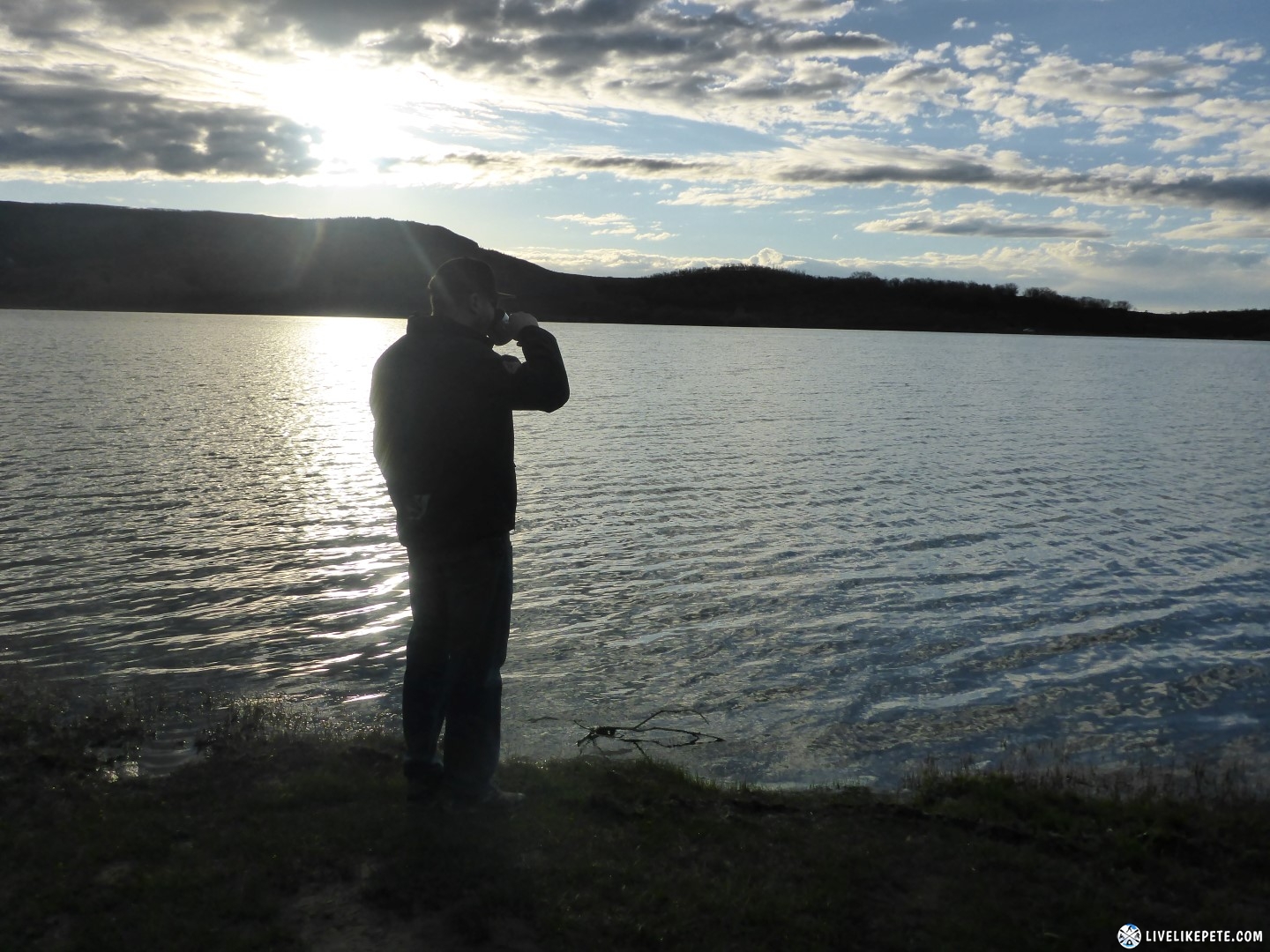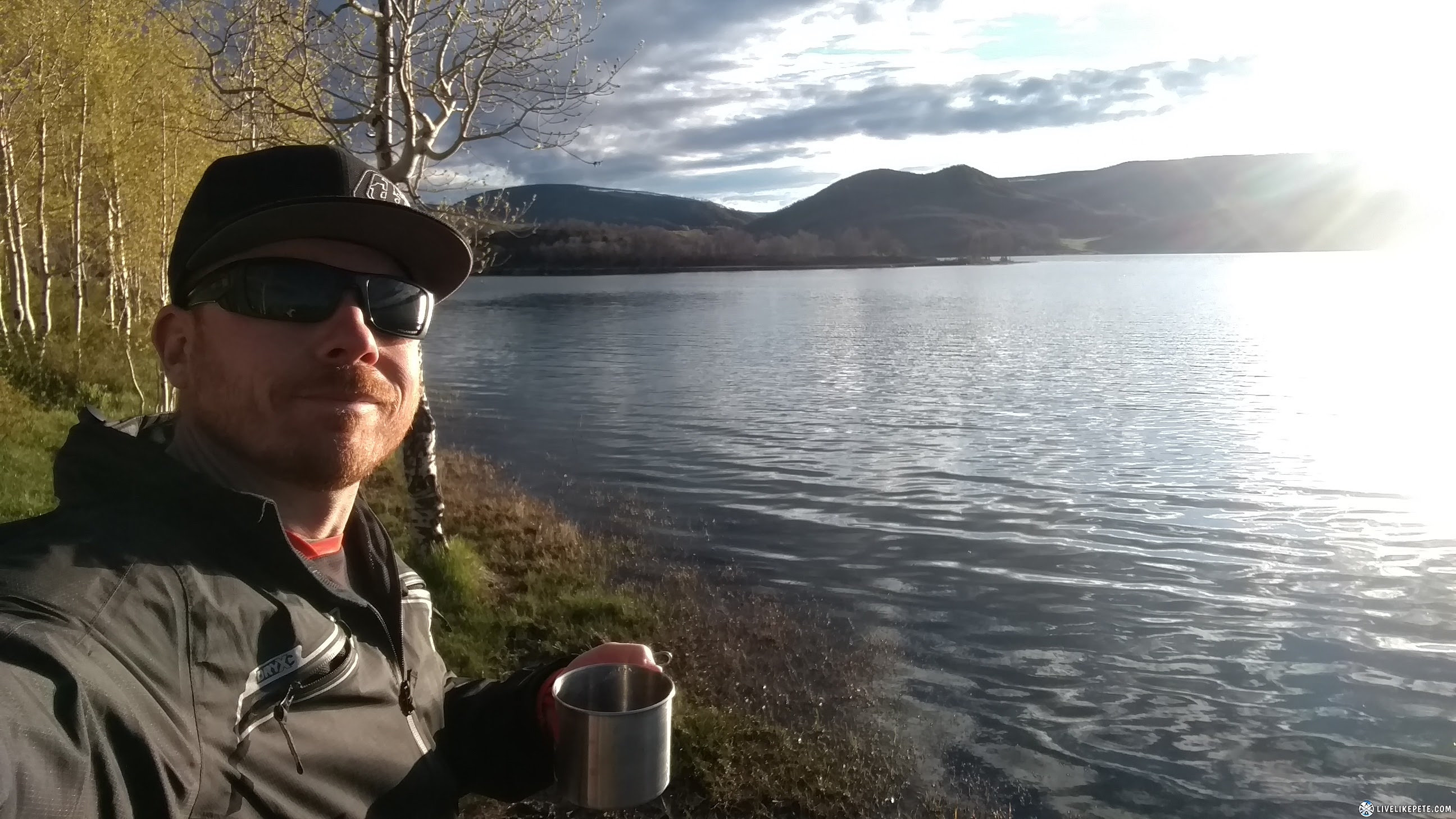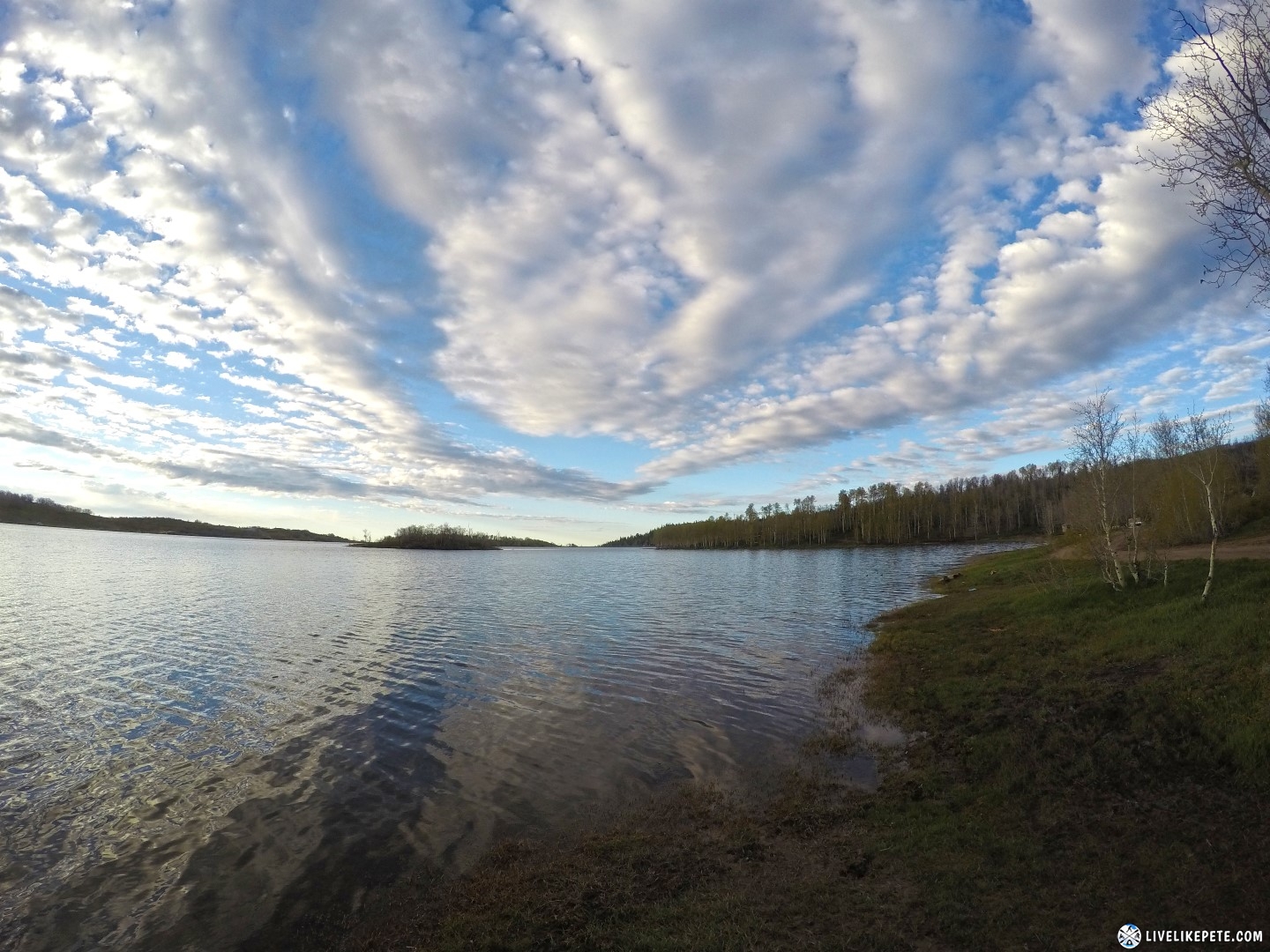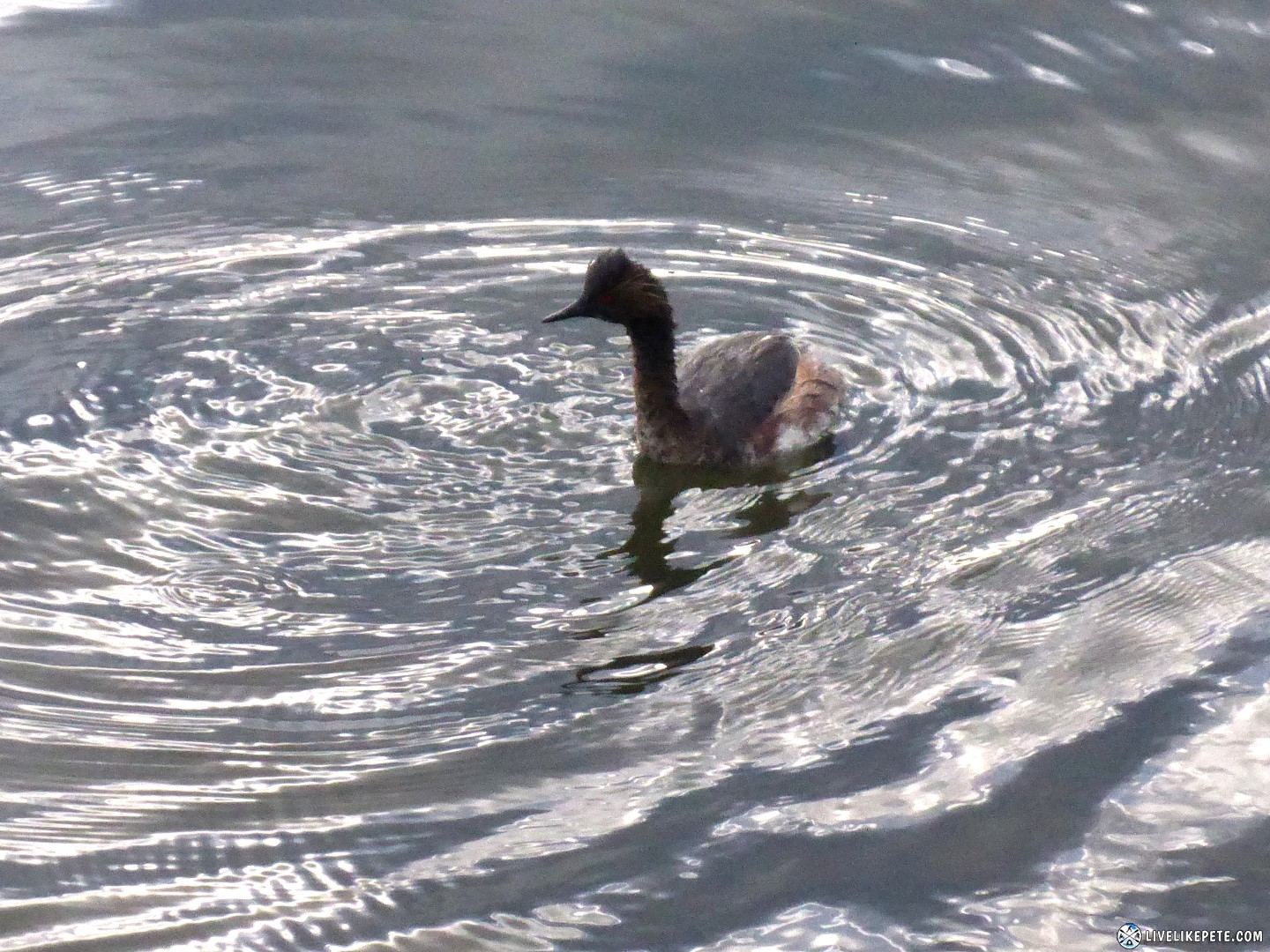 After that tall, stiff cup of coffee, I broke down camp and got the heck out of there. I ended up taking my firewood with me. I paid $6 a bag for that wet wood! One day in our desert will dry it out for the next trip.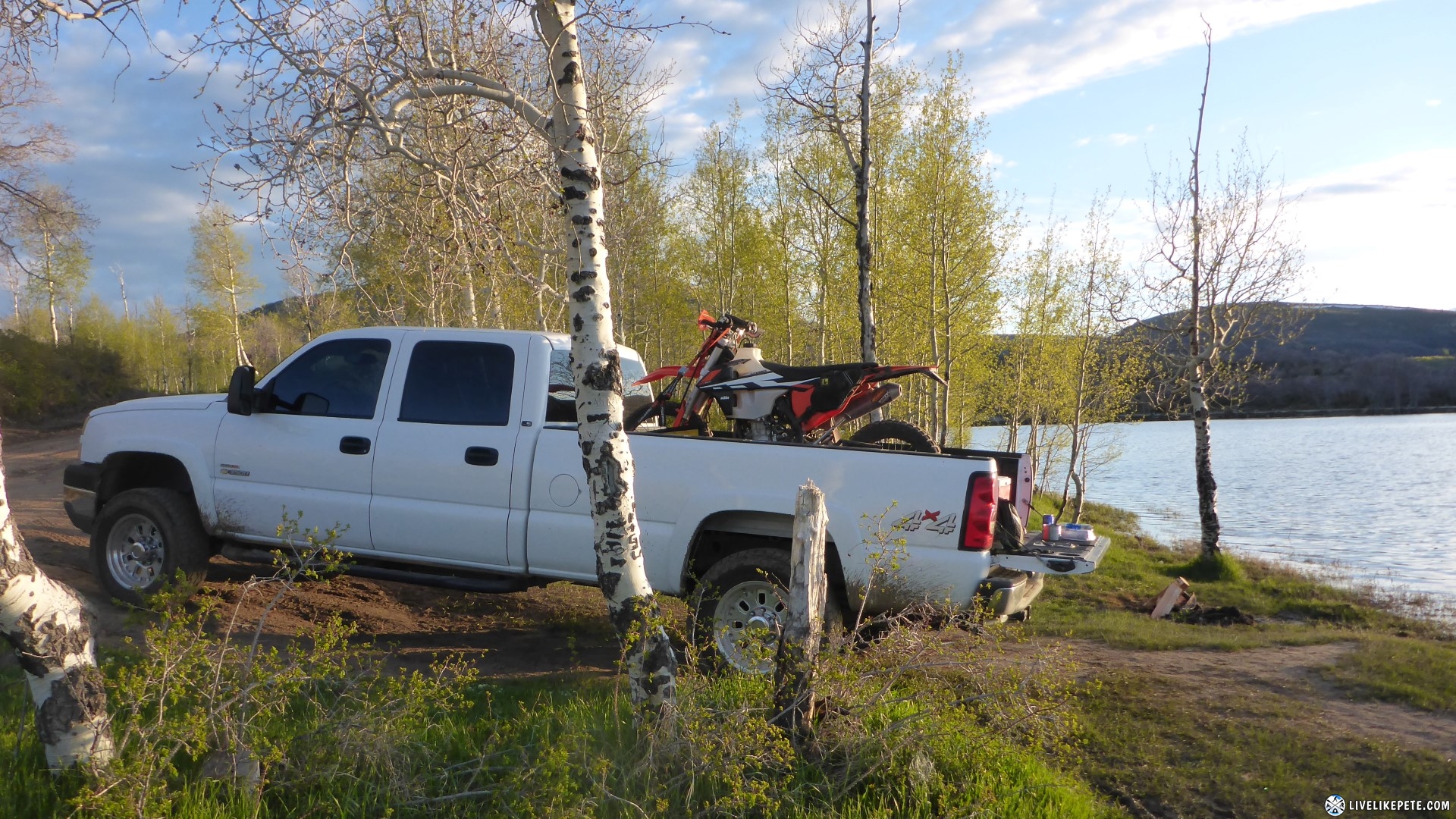 This gives you an idea of how wet it was on the back side of the lake. The road was very muddy in some spots. Bring your 4WD if you plan to camp back there.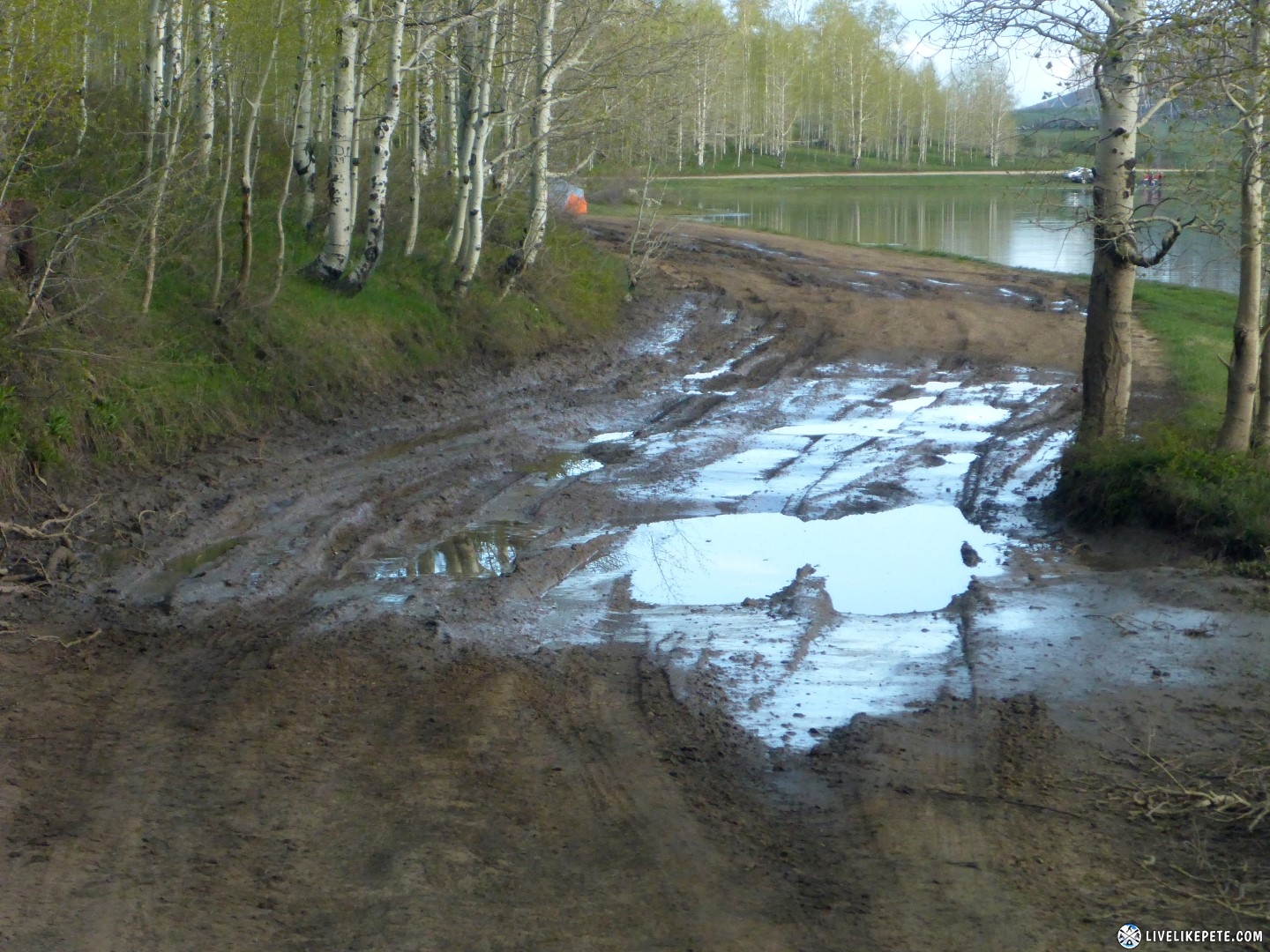 This was the temperature when leaving.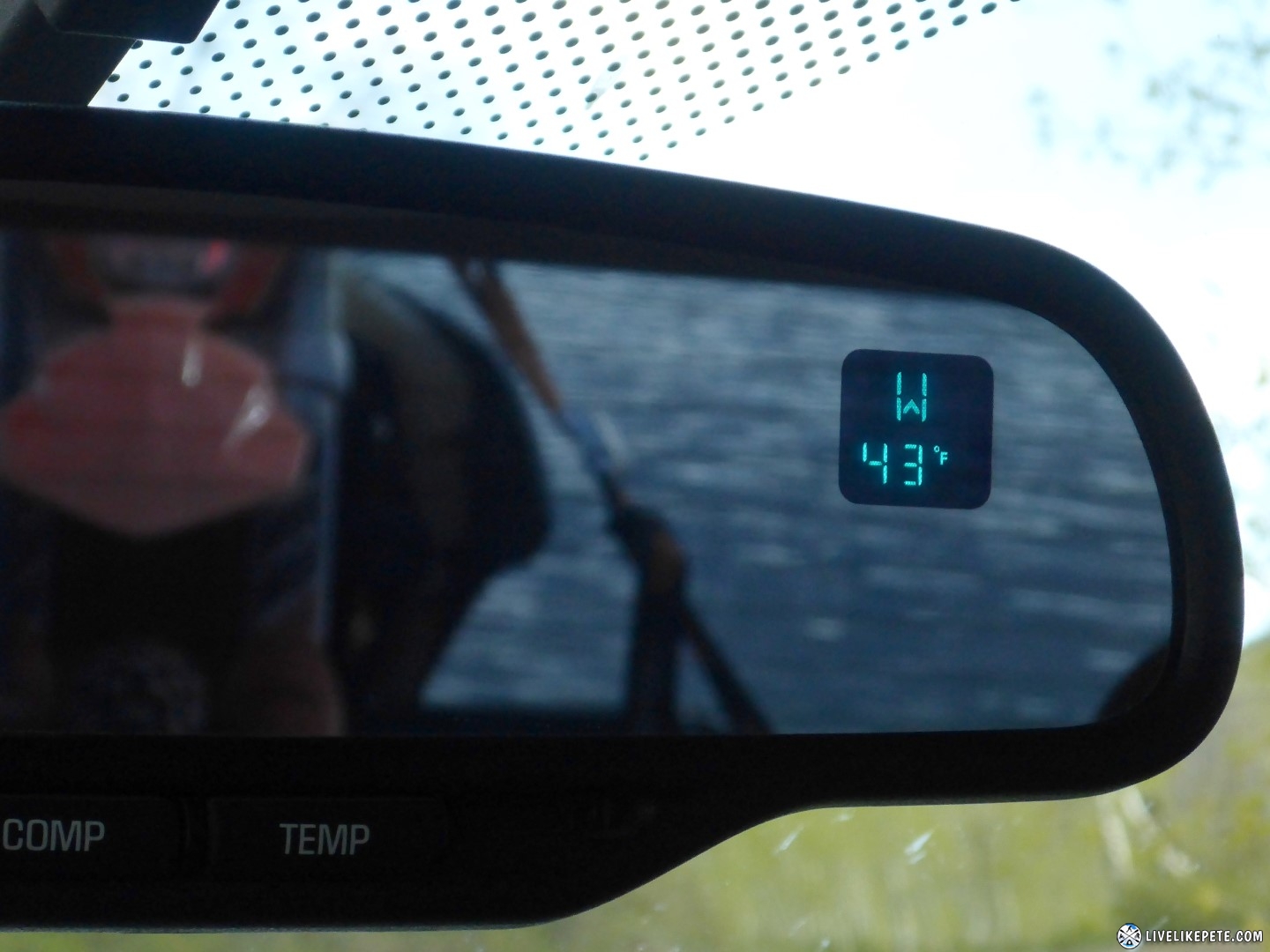 The reflections on the other side of the lake made for some good pics.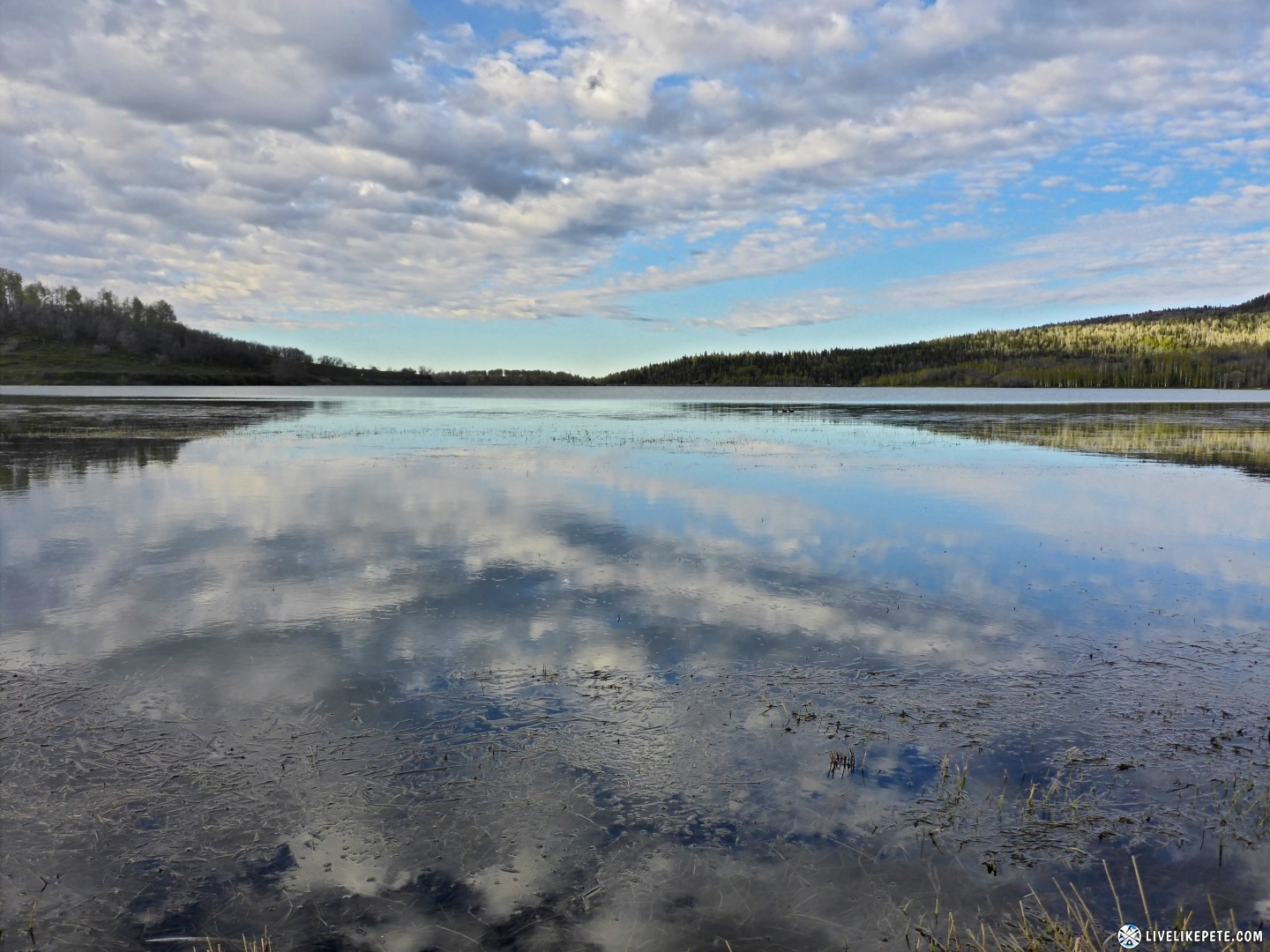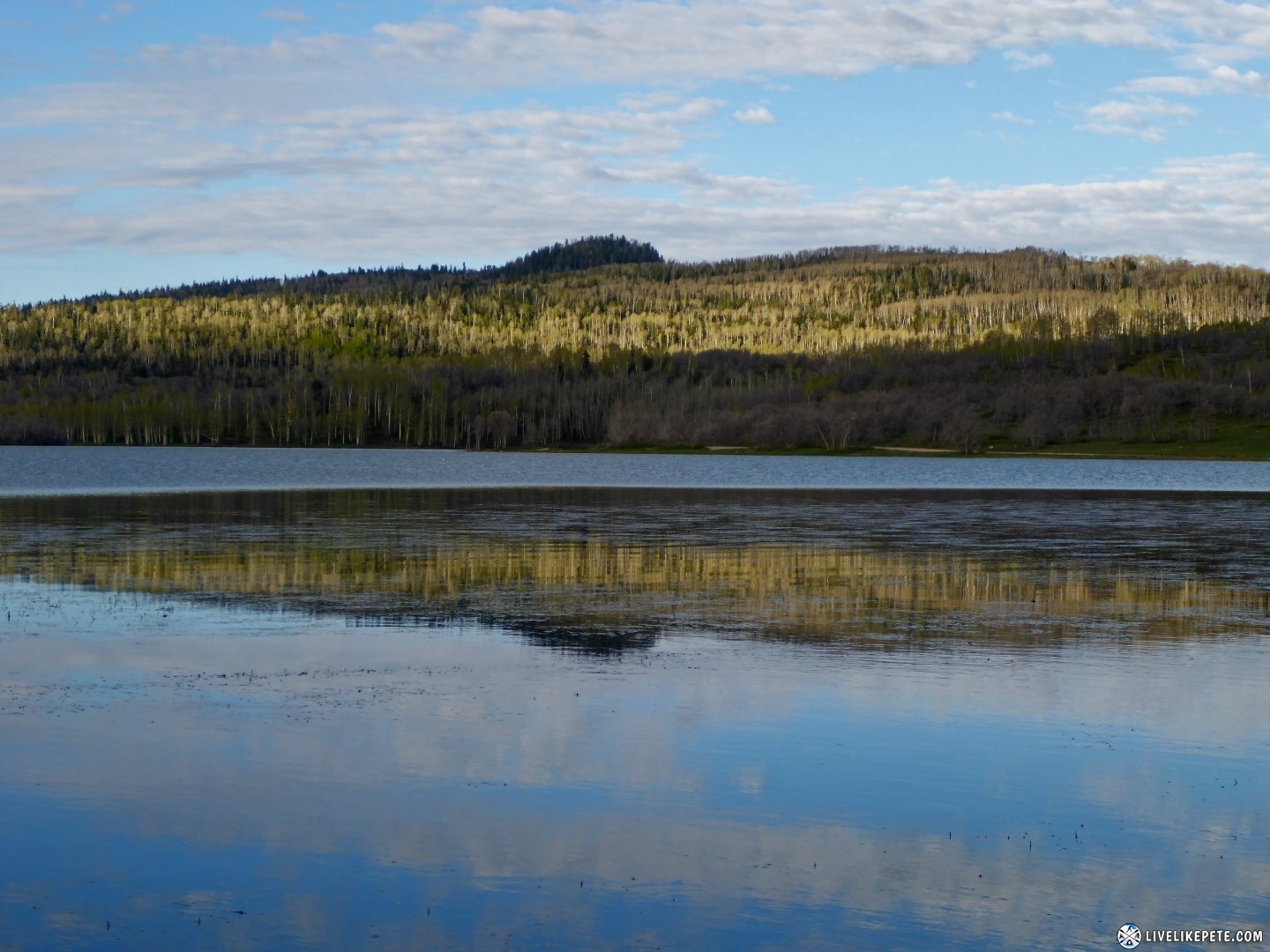 The landscape popped with color in the morning sun.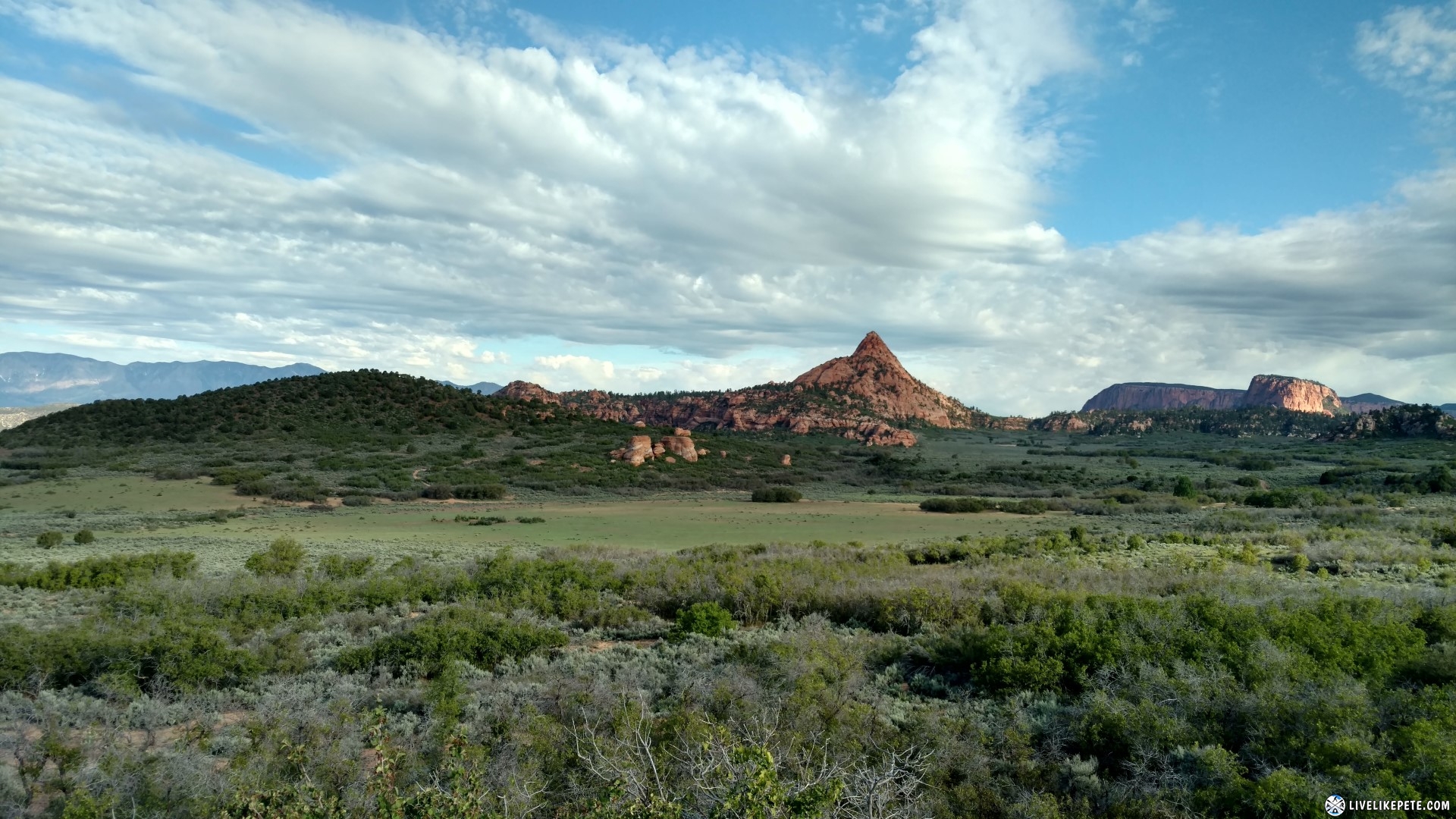 After I got down into Hurricane, UT to grab some breakfast, I ended up driving towards Warner Valley and parked in a staging area at the beginning of a dirt road.
Warner Valley
I unloaded and hit the dirt. At the first fork in the road I came upon this sign. Stuff to see. Cool.
Already I was liking Warner Valley.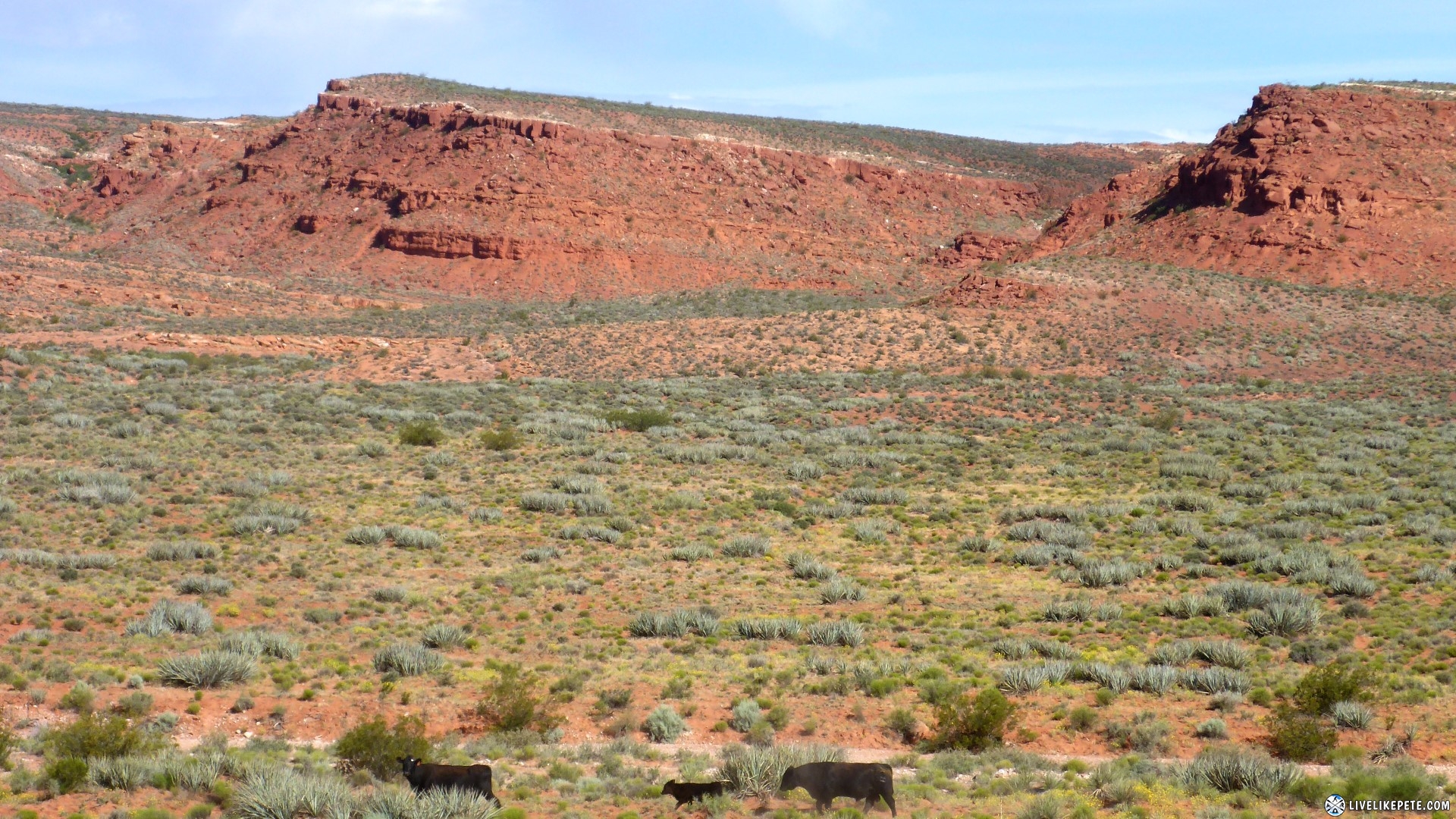 In addition to the well bladed and maintained dirt roads, there was a little bit of double track and the occasional single track.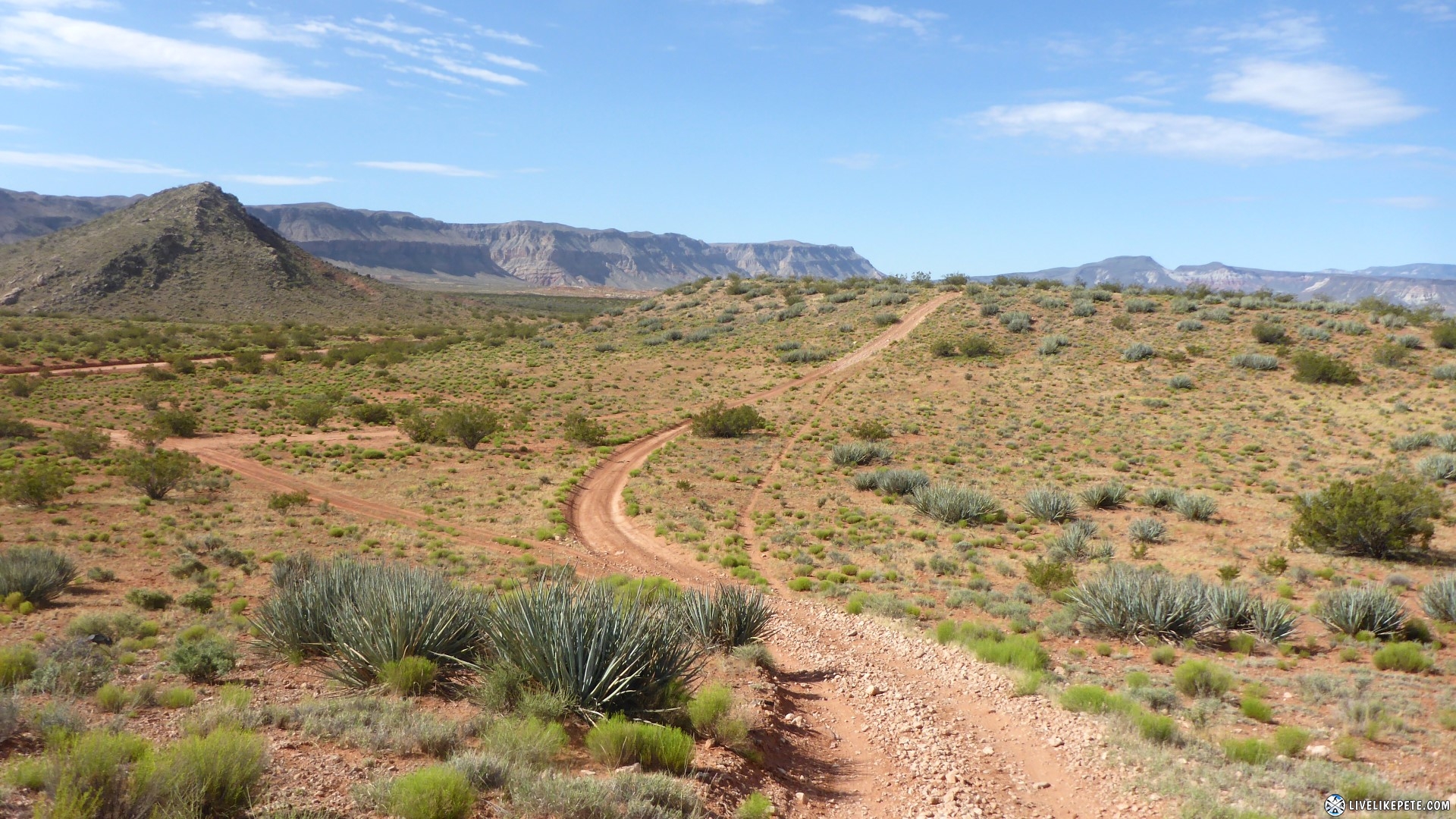 Fort Pearce
Fort Pearce intrigued me so I stopped. Built and occupied by Mormons in the late 1800's, it served to protect livestock and settlements from the Ute Indians during the Utah Black Hawk War.
Built with rock walls, the structure never had a roof, however it had several portholes giving guards a lookout and crossfire in all directions.
Overlooking Fort Pearce Wash…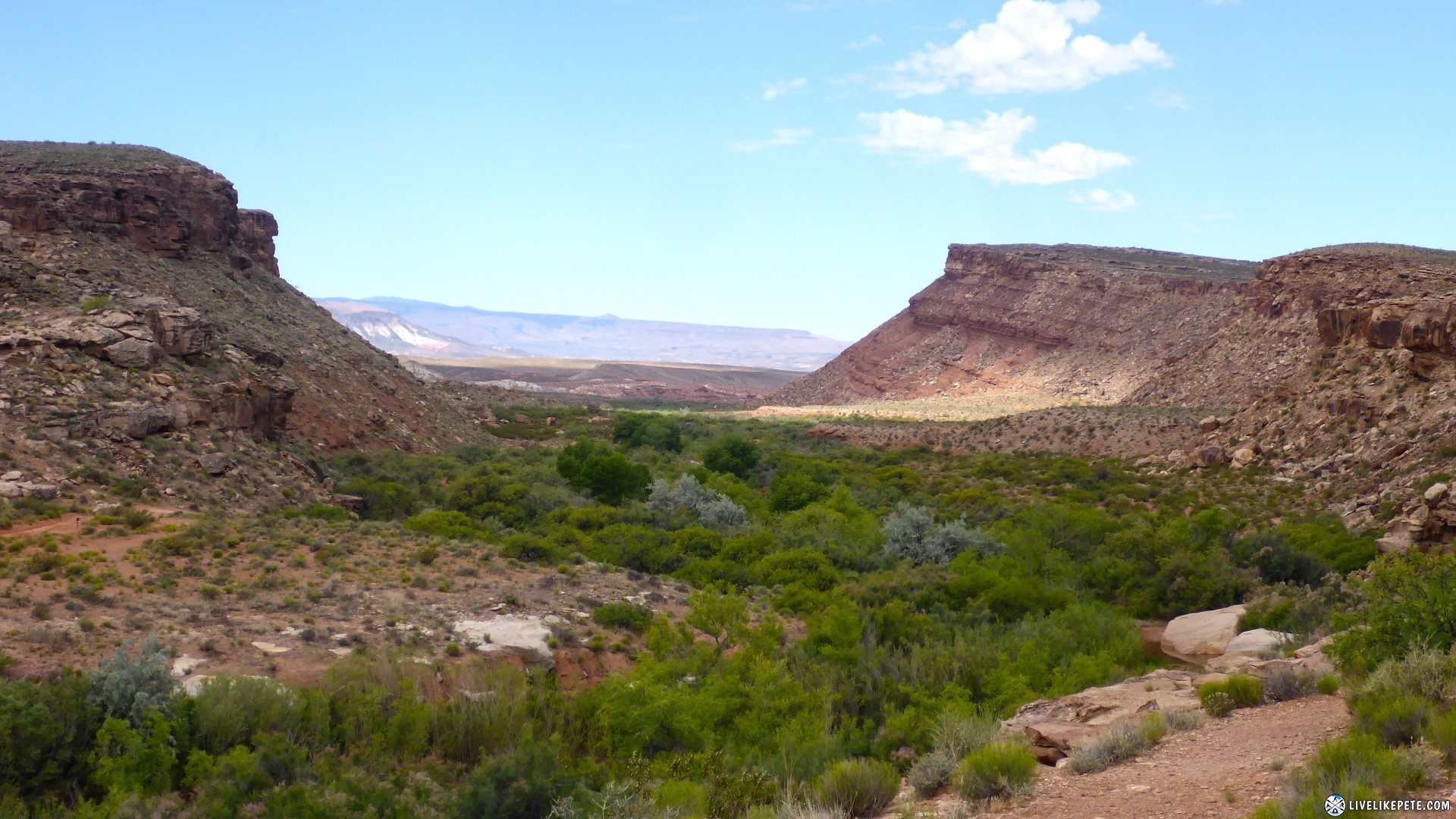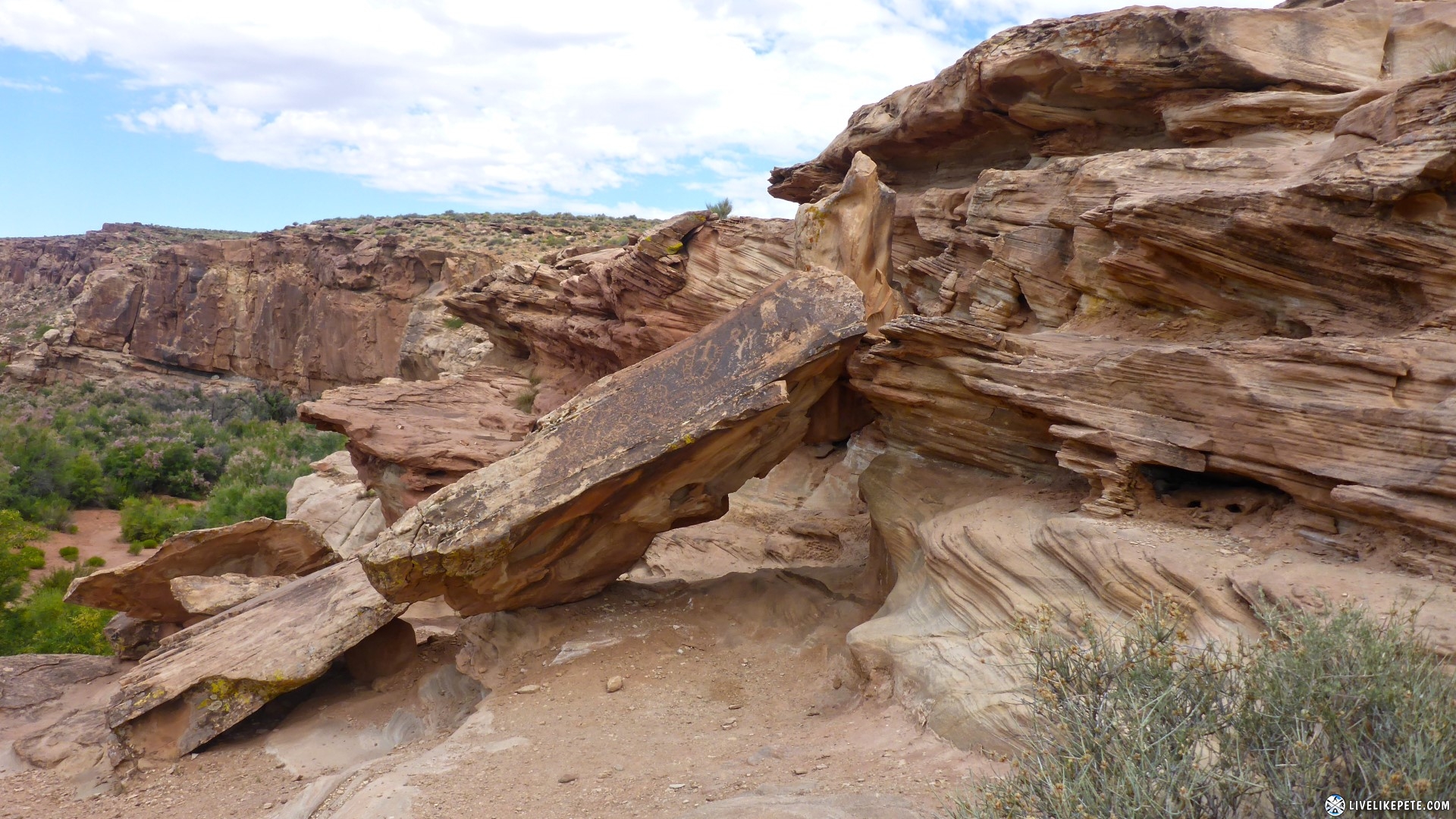 I decided to get a little closer to the red mountains which border Sand Hollow Dunes.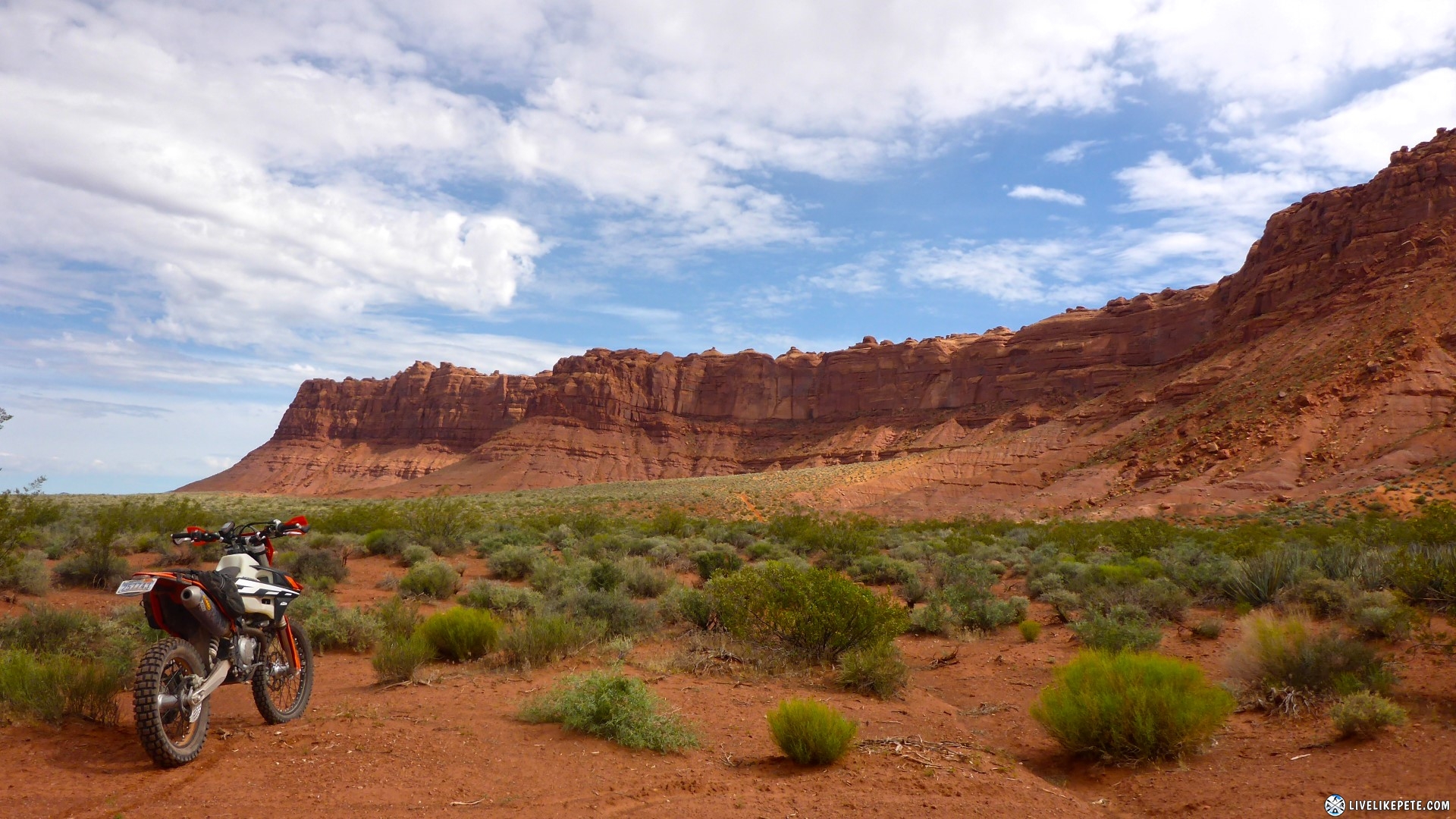 Sand Hollow is right up there…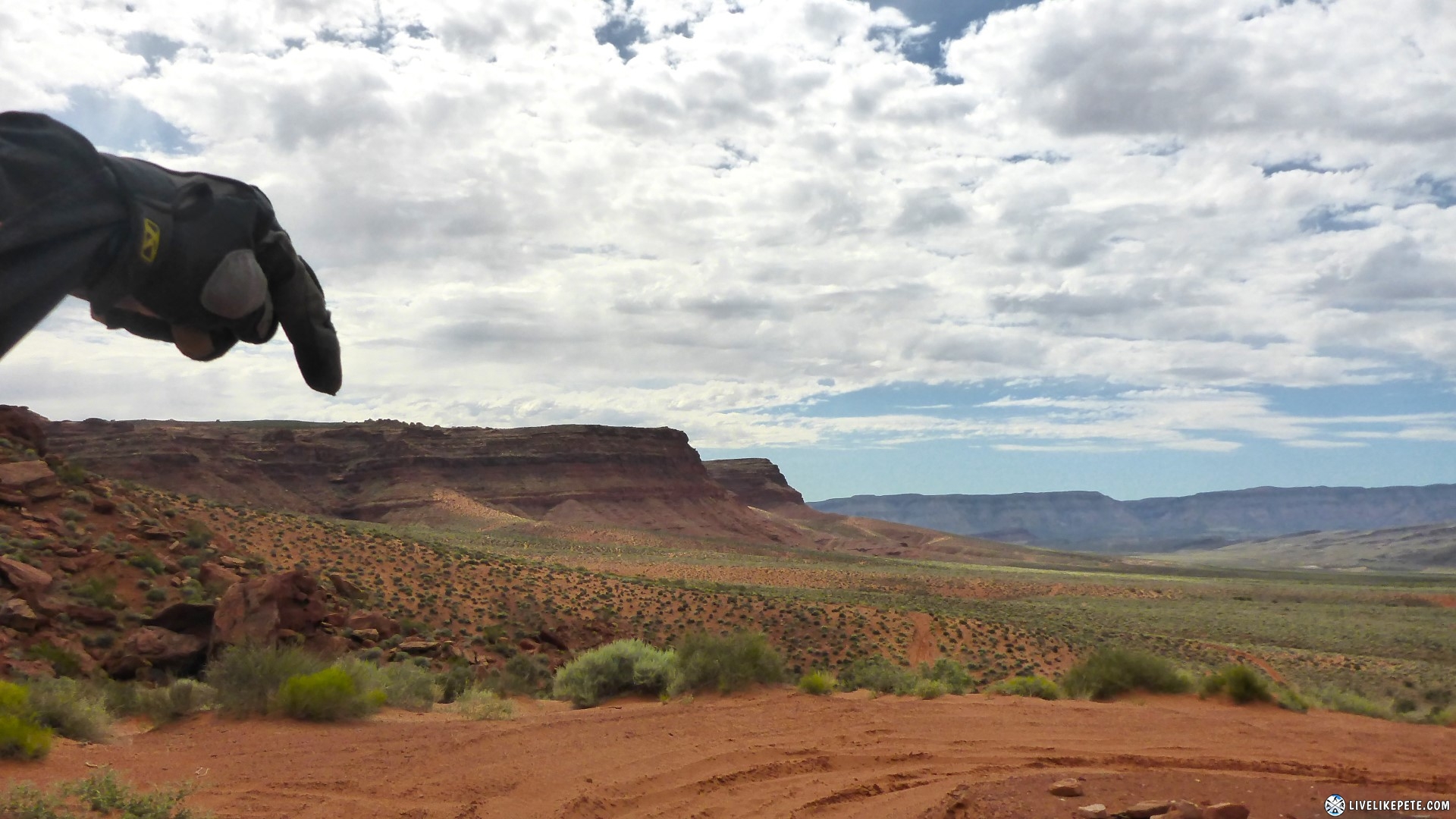 As I got further west, I realized I was overlooking Washington, Utah.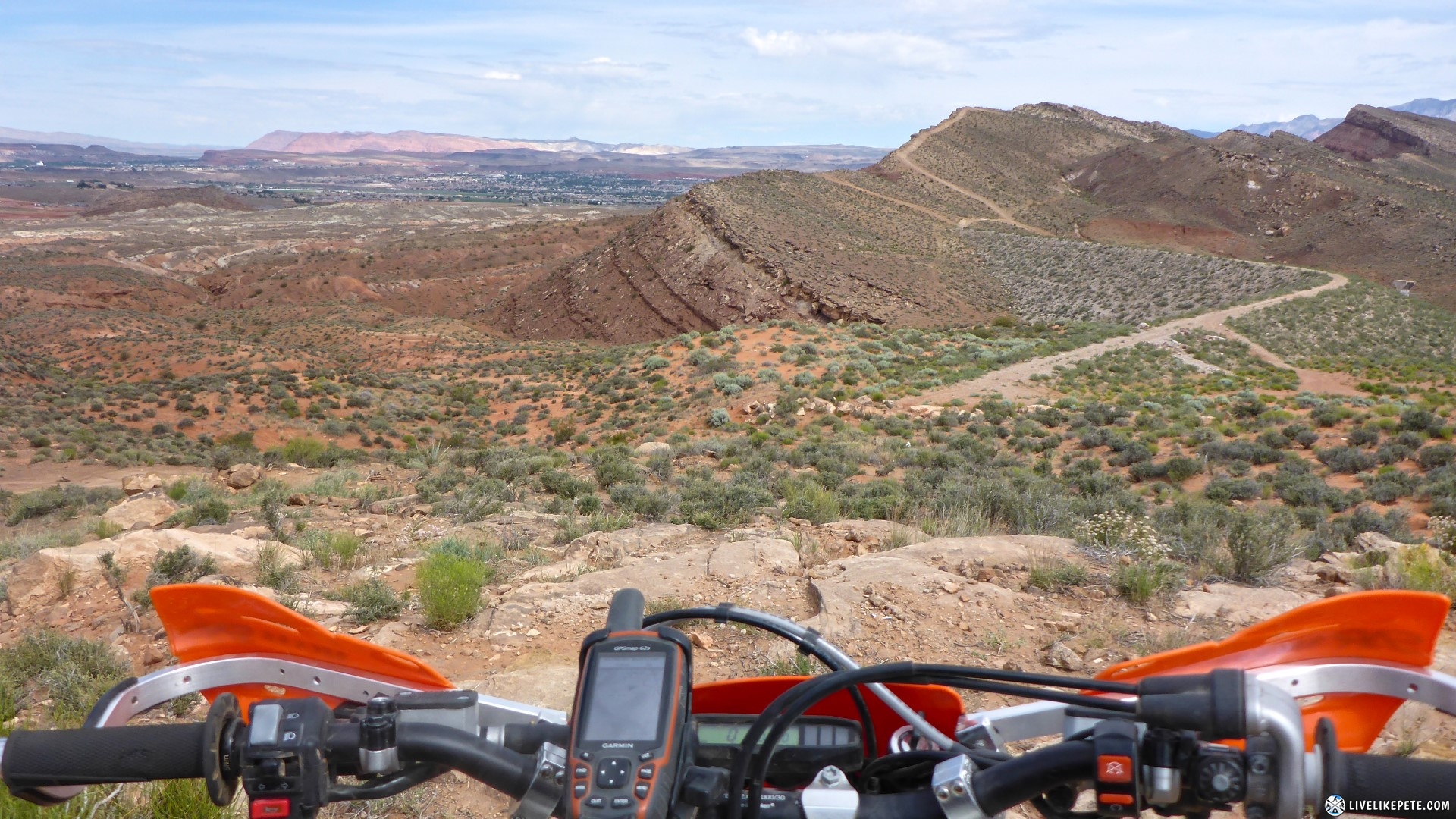 This direction looked "much gooder".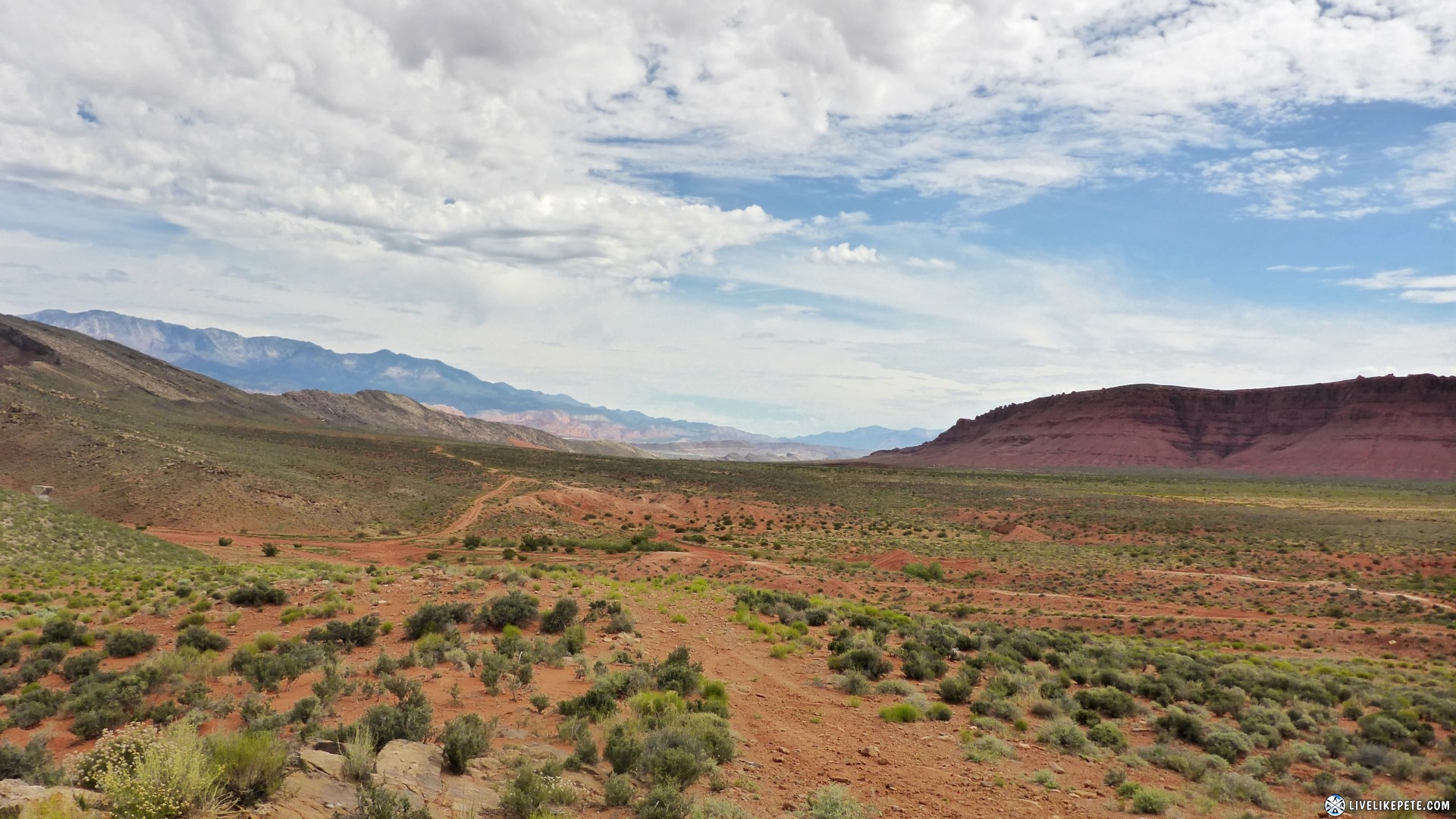 Before leaving I found a cool ledge up on the side of the trail The pic does no justice, but it was quite a decent dropoff…probably 20 feet up the hill from the road side.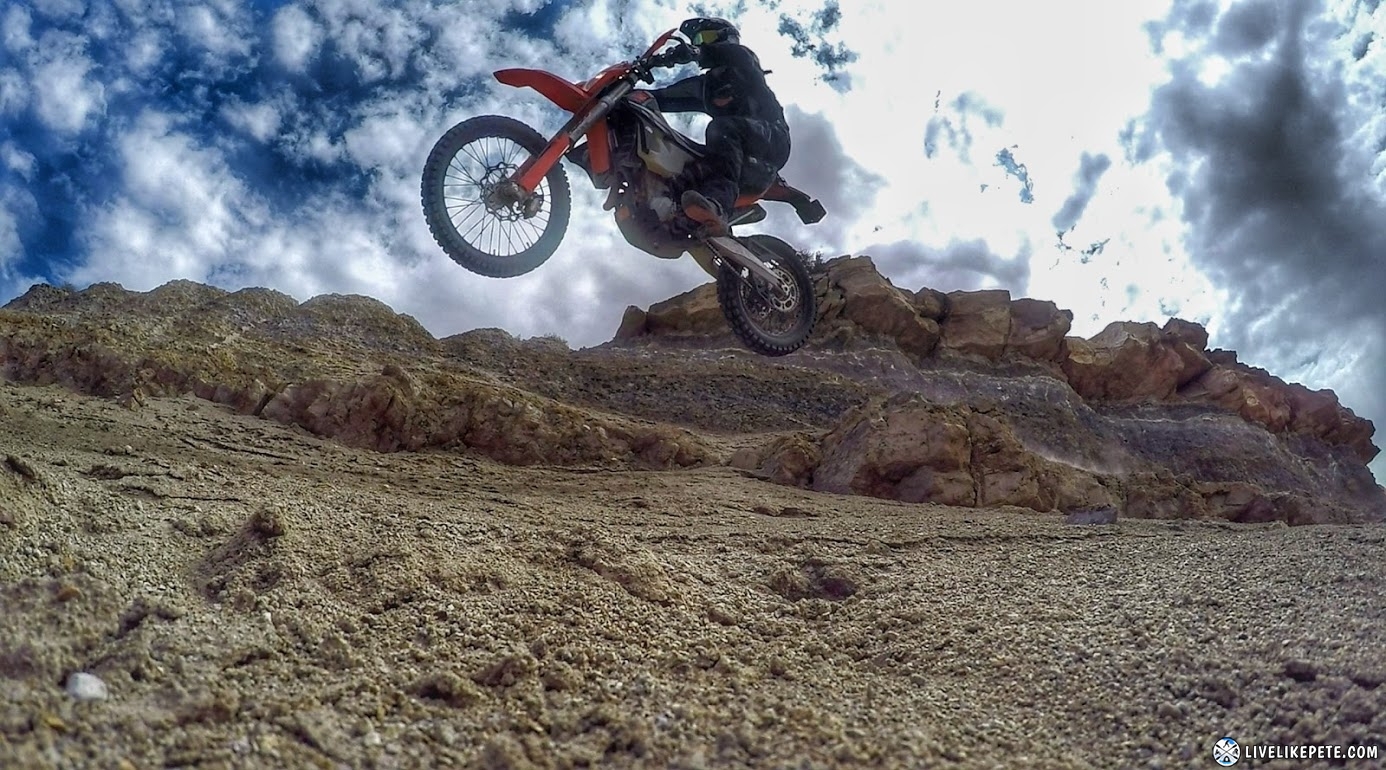 Photo Tip
Many friends always ask how I get these shots.
I just set my GoPro down and go back through the video to grab a screenshot of the best frame.
It's an easy thing to do in step #2 of GoPro Studio or the GoPro Capture app.
After heading around the mountain, I went up some trails and found this sign. I realized my inner sand magnet or radar must have led me here. It was one of the back routes to Sand Hollow!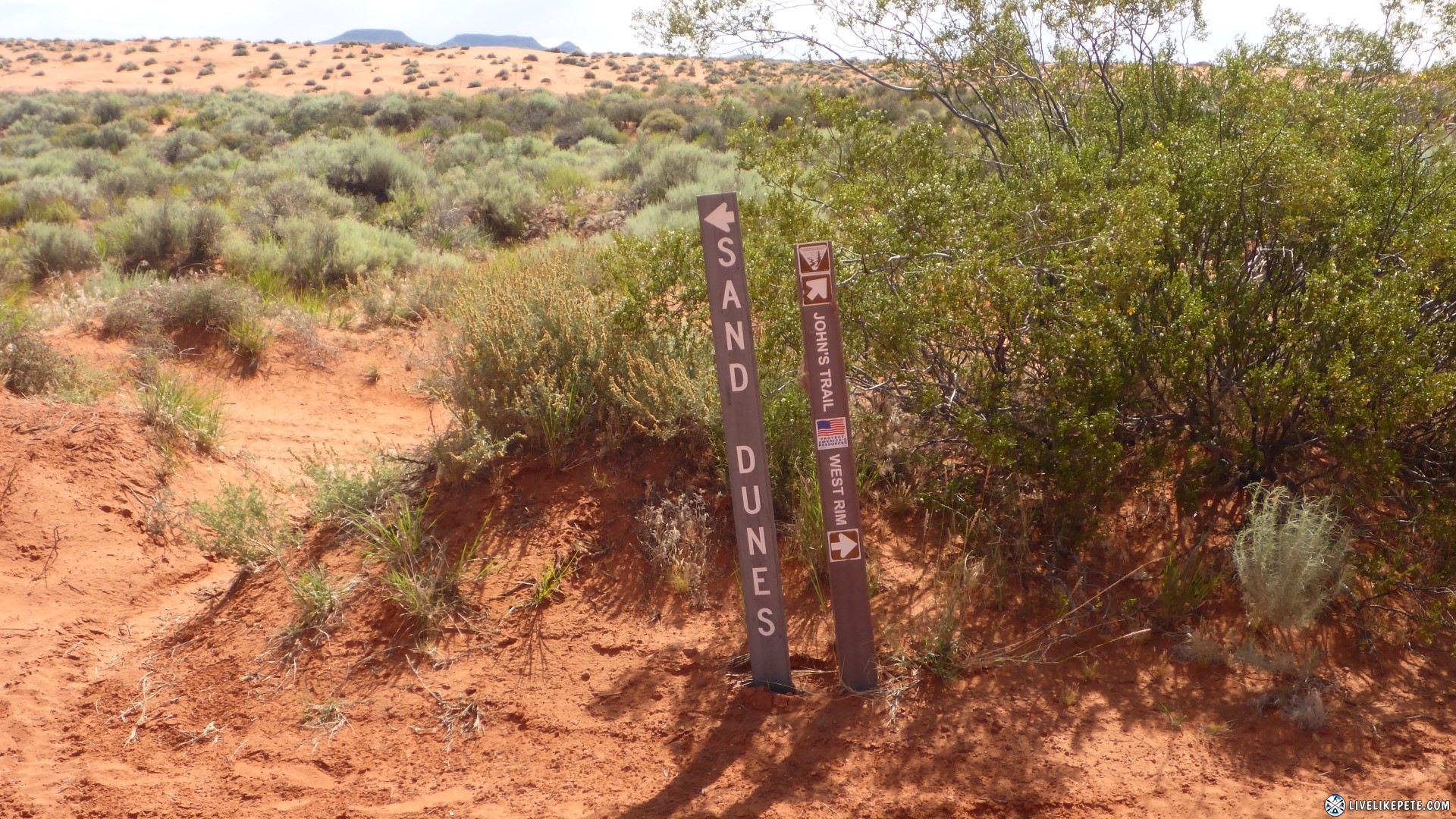 I played around in the sand for a bit and explored some slick rock areas. The views were great, but I didn't want to hang out too long. I could feel my ginger neck was starting to burn already.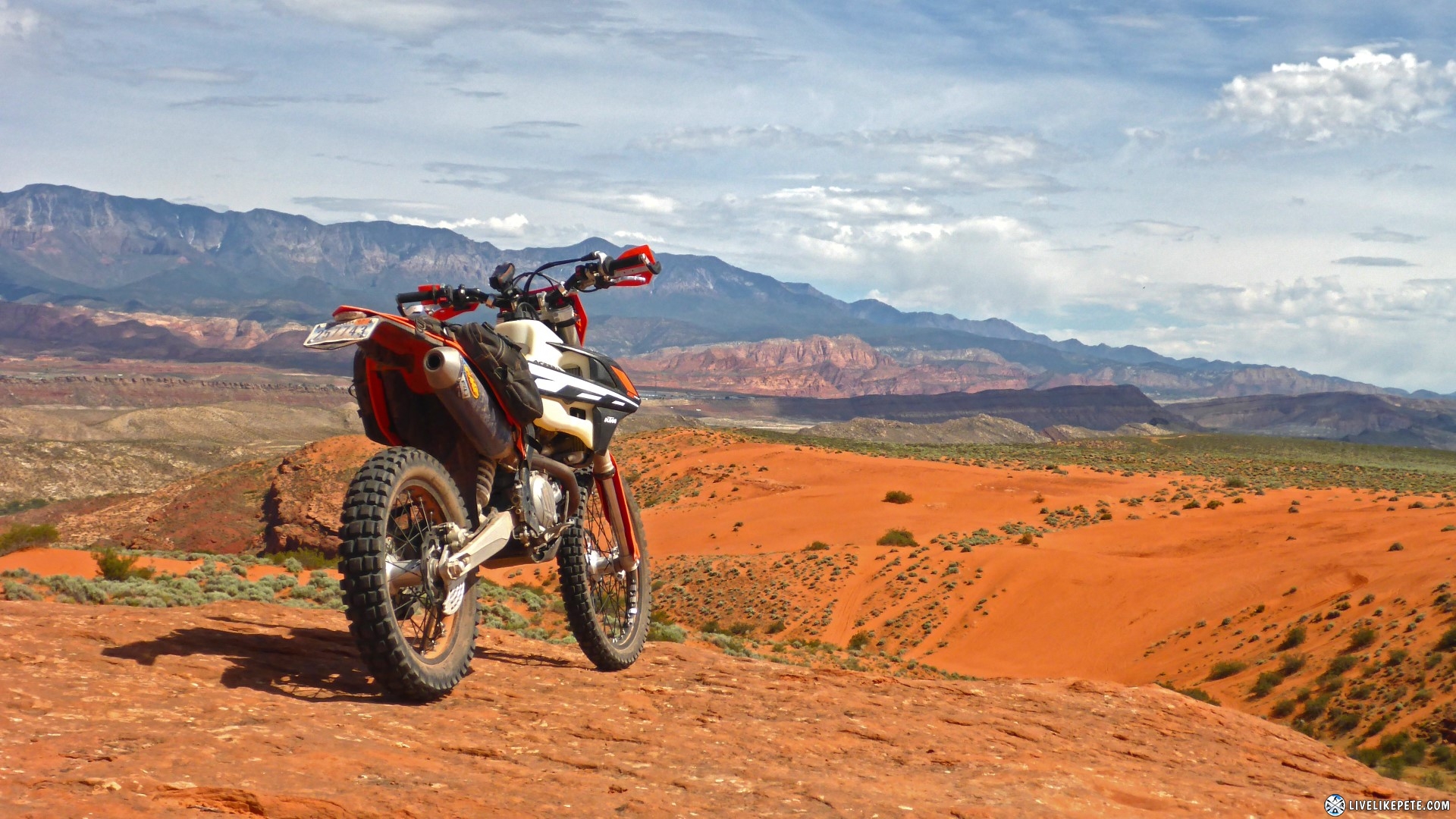 Leaving the area, I noticed these cool BLM trail marker signs.
Back on the highway, the cool air in my face felt great. It had started getting warm up in those dunes. I passed by Sand Hollow Recreation Area.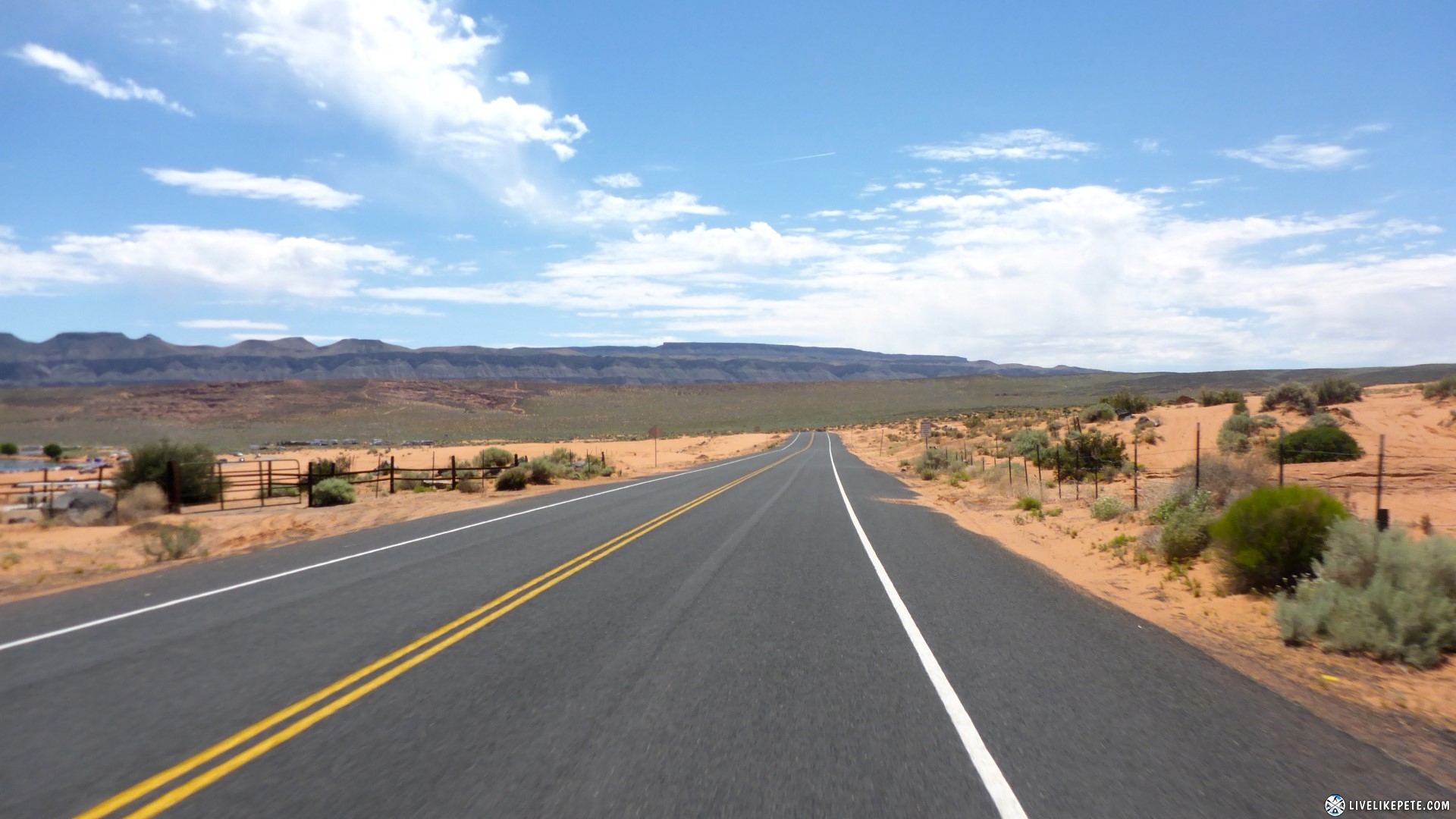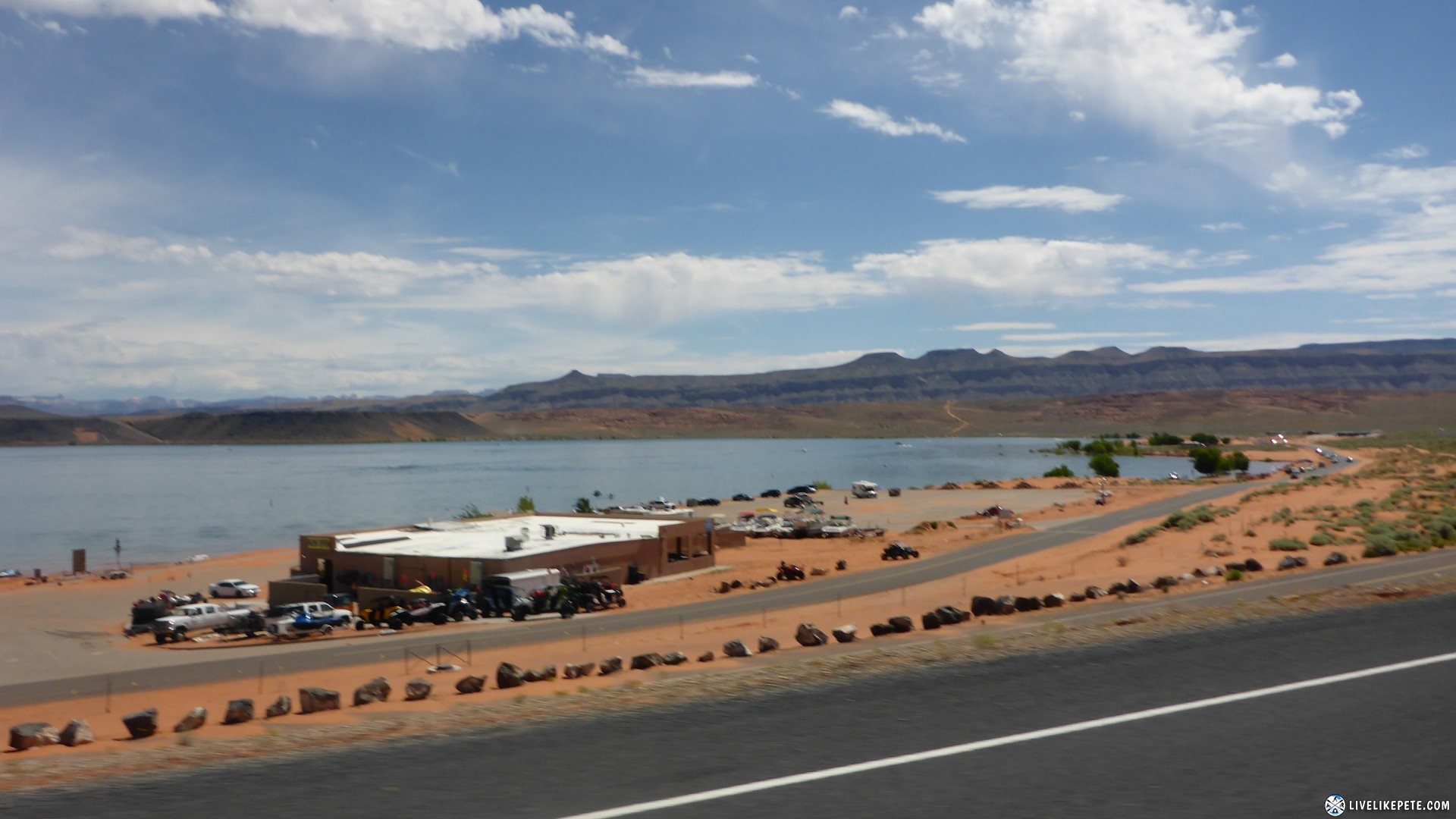 Just as I got back the truck, an airplane just flew overhead and landed on the little airstrip.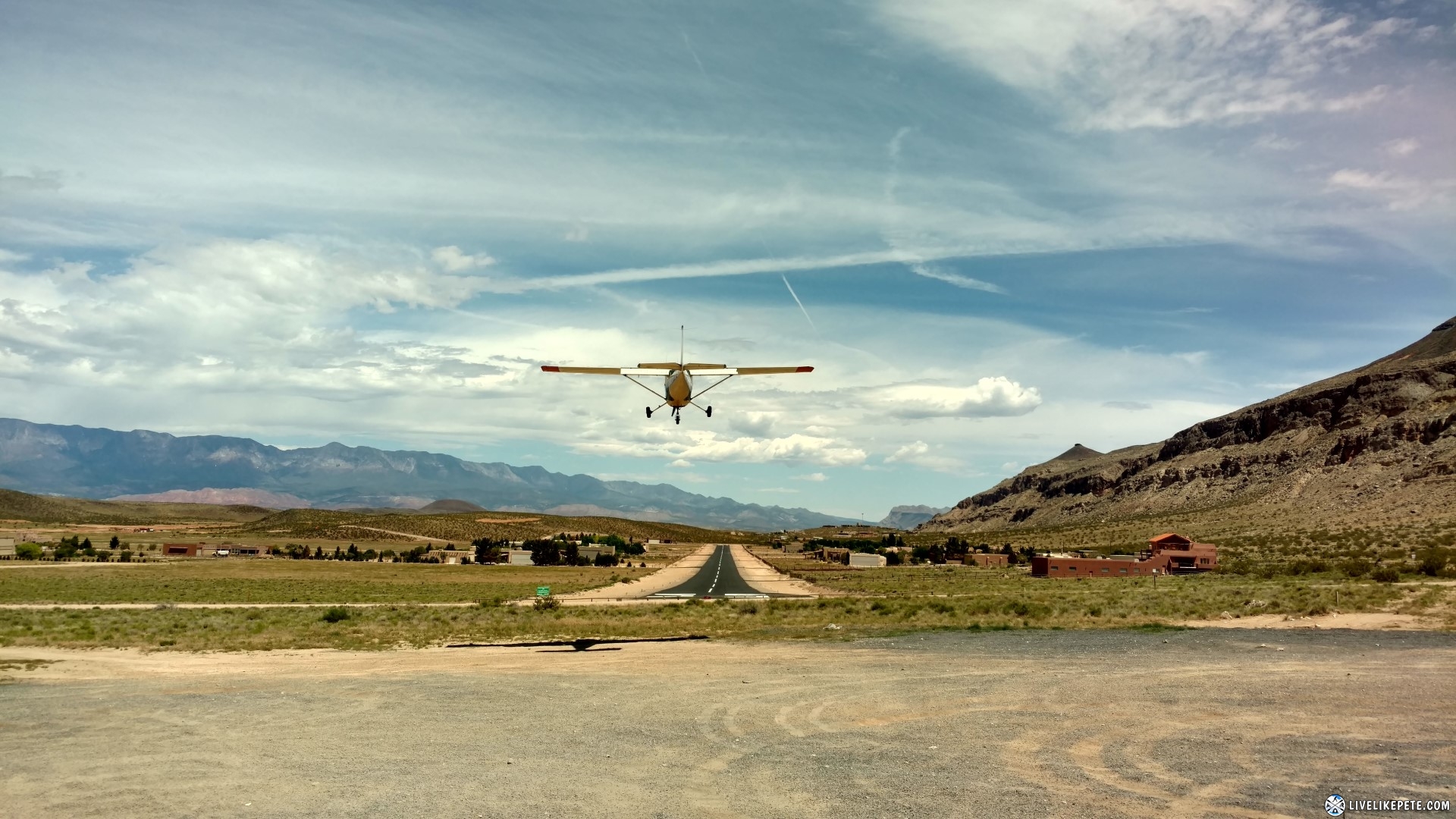 Map: Warner Valley GPS tracks
I got about 60 miles in that morning. It was good to explore a new area, but I know for a fact there is more to see and ride, just not alone. I have since found videos on YouTube of some very technical singletrack in those hills. I must check them out!
To download the GPX tracks from my ride, right click and "save link as" → Warner Valley
Video
Comments
comments