Well it's that time of year again, dune season at Dumont Dunes! I sort of switch gears and spend a great deal of my time out in the sandbox with my buggy and dune buddies. I've been going out to Dumont since about 1998 and still love it, however it's become a love/ hate thing for me lately. There is so much stuff to do to get ready for these trips. I often question how much longer I'll do this, but every time I get out there I love the place.
Friday night I rolled out there solo. I pulled into camp with the rest of the crew. I did my usual after getting set up: crack a beer and turn on my big blue buggy whip. Yeah I know, pics make it look purple. Whatever. 😉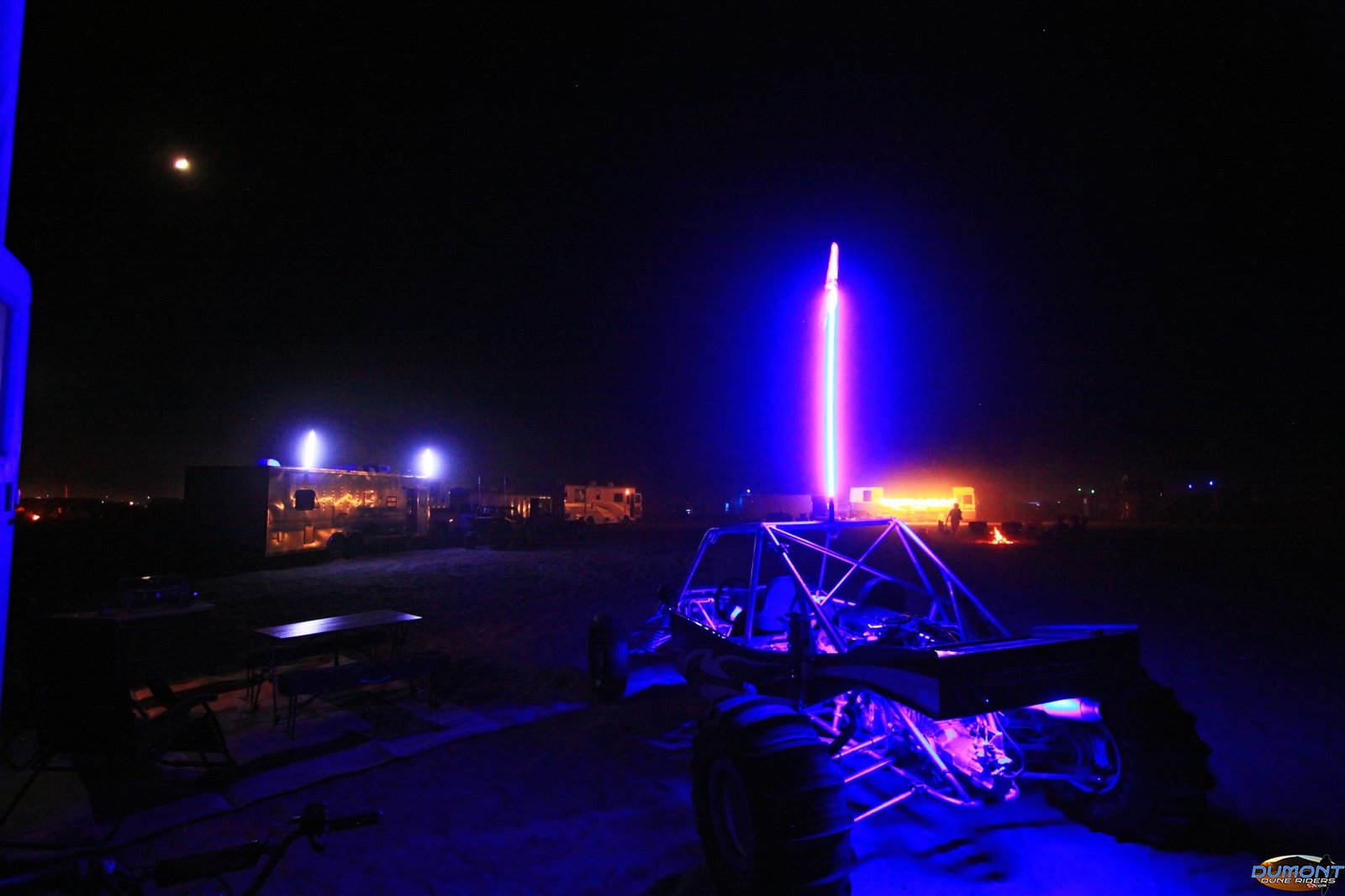 It was dusty as hell out there that night!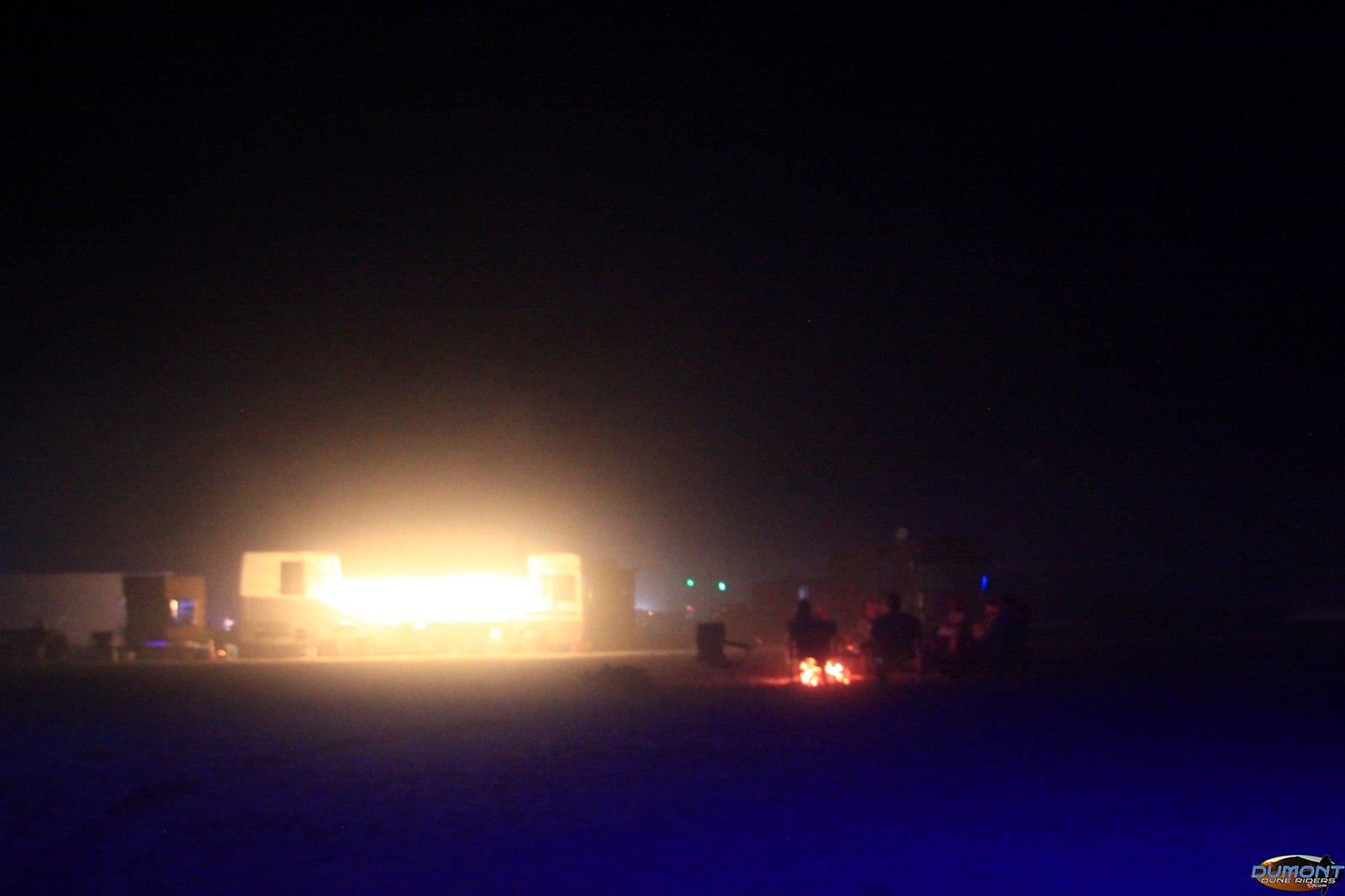 I cruised up the hill to the south to see all the lights in camp. Dumont City!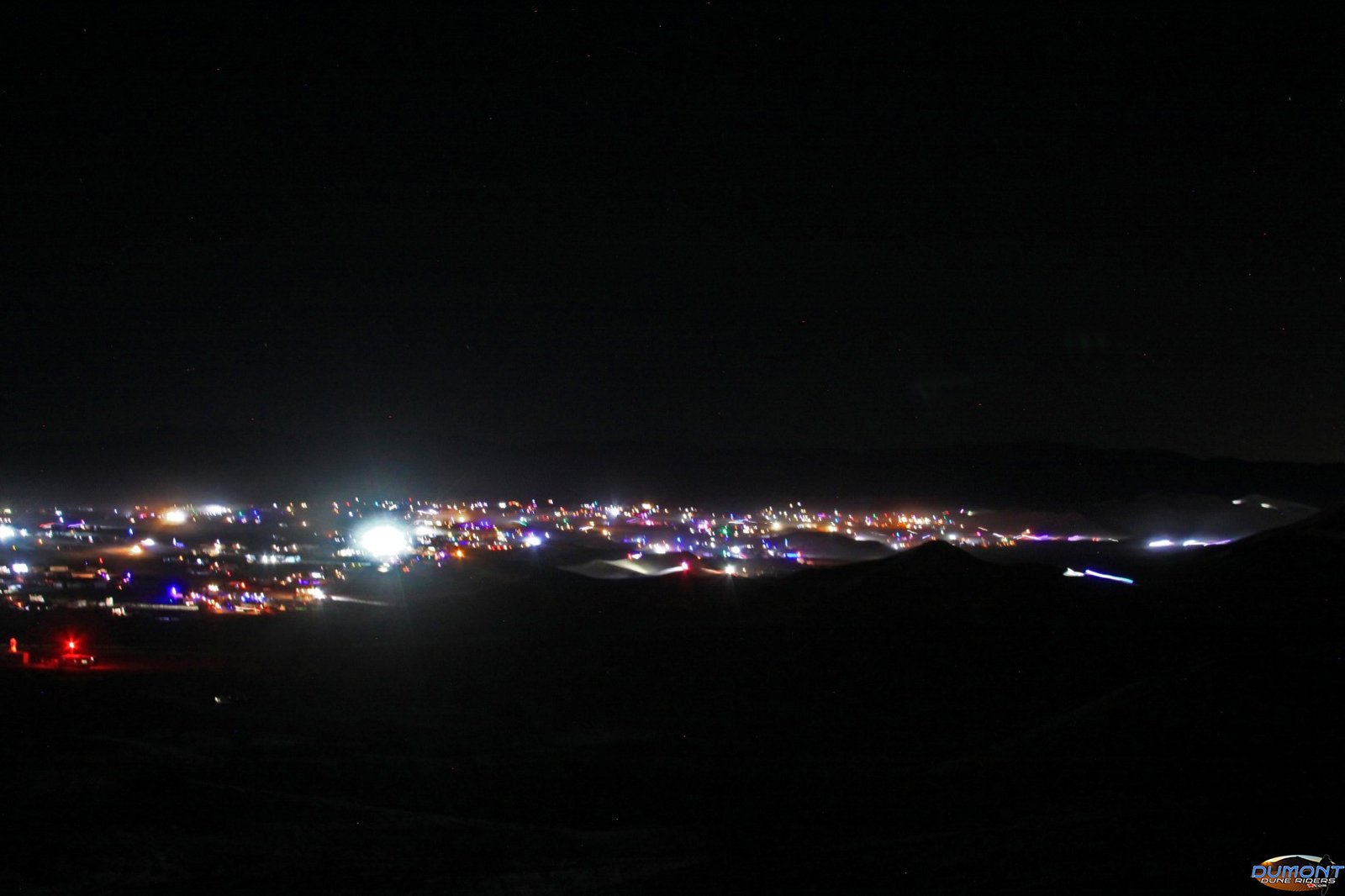 The half moon was dropping fast so I grabbed my camera and managed to snap a couple handheld shots before it dropped below the mountain.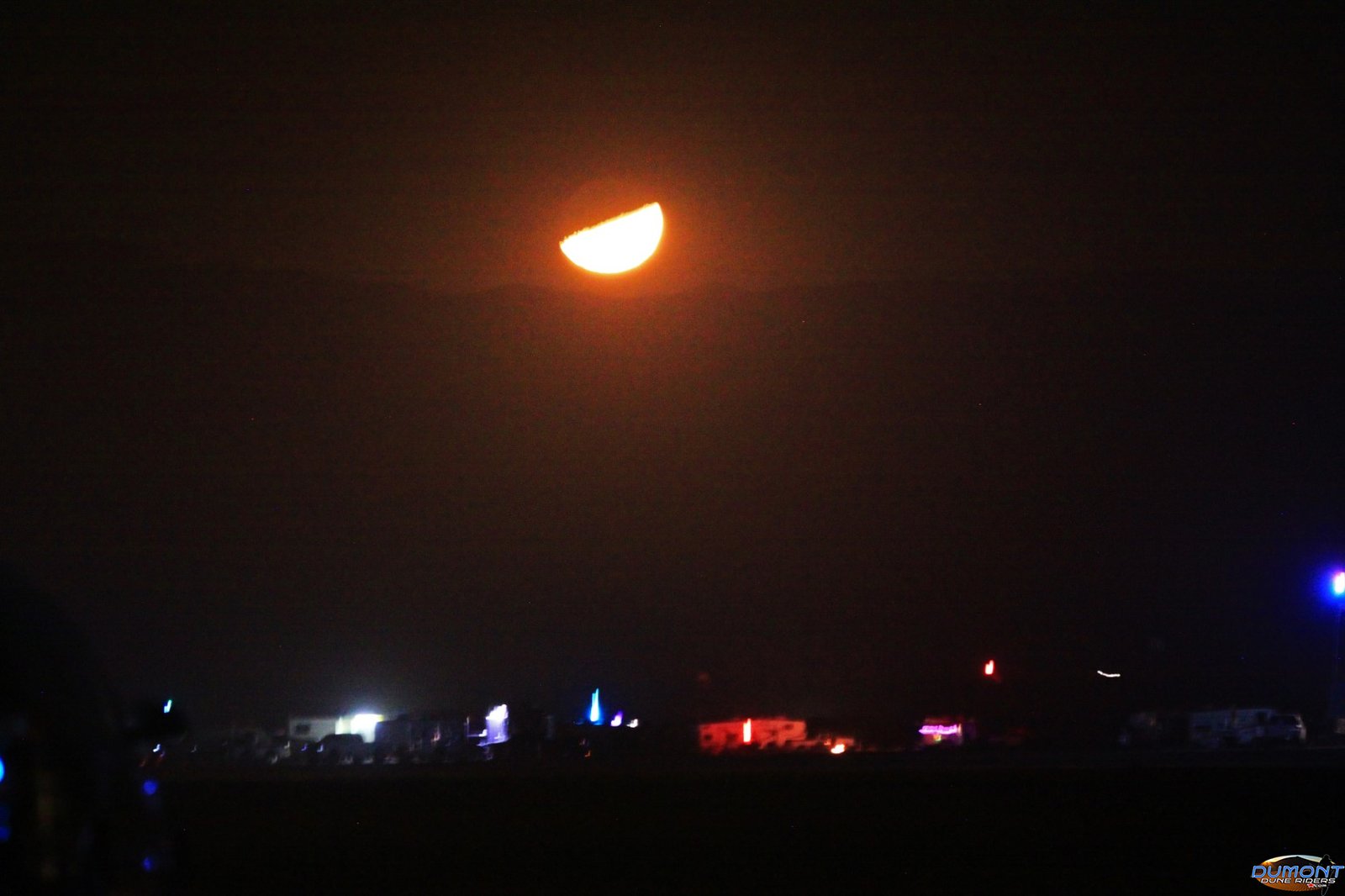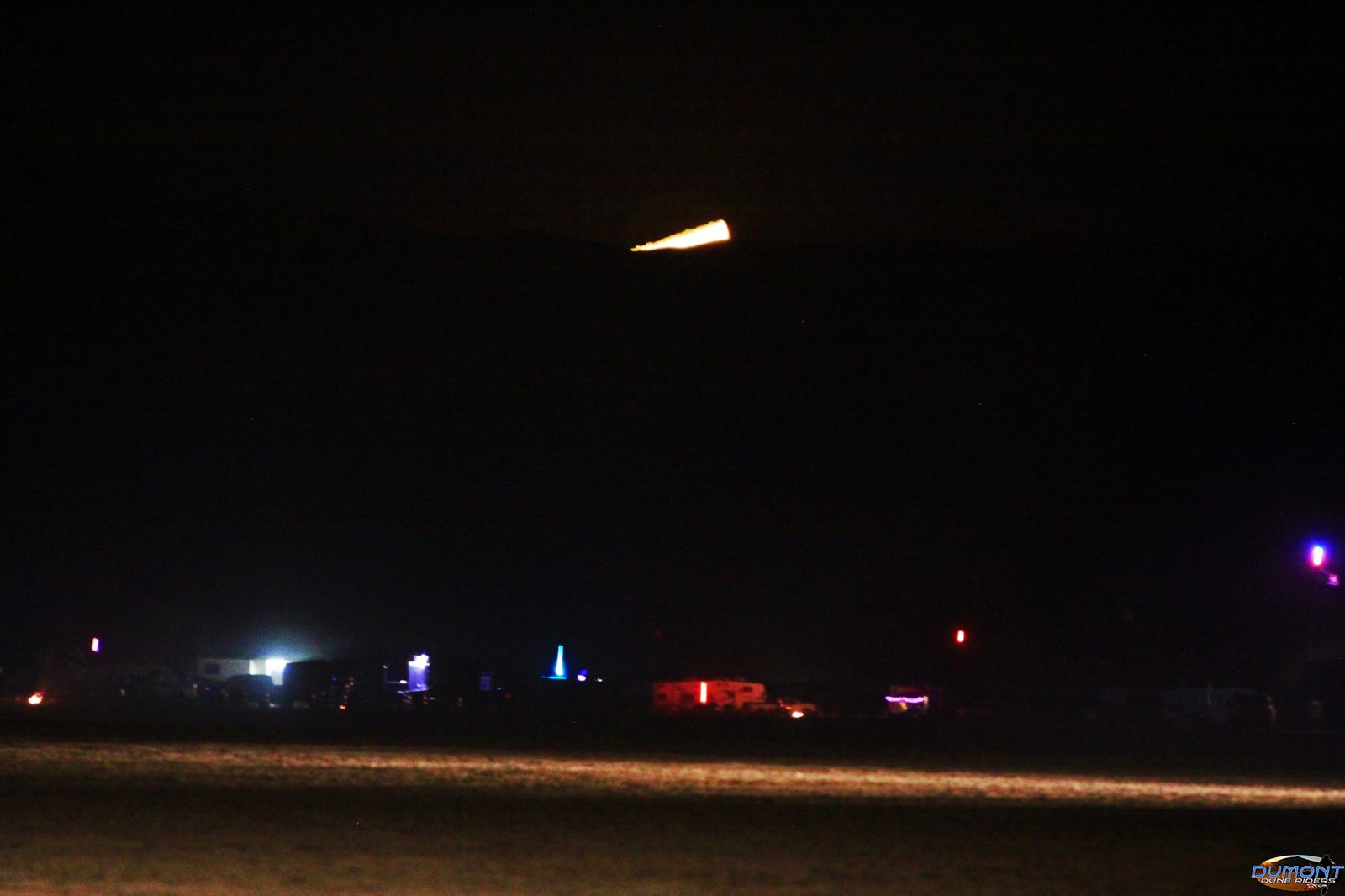 Saturday morning was really nice. The temperature was perfect.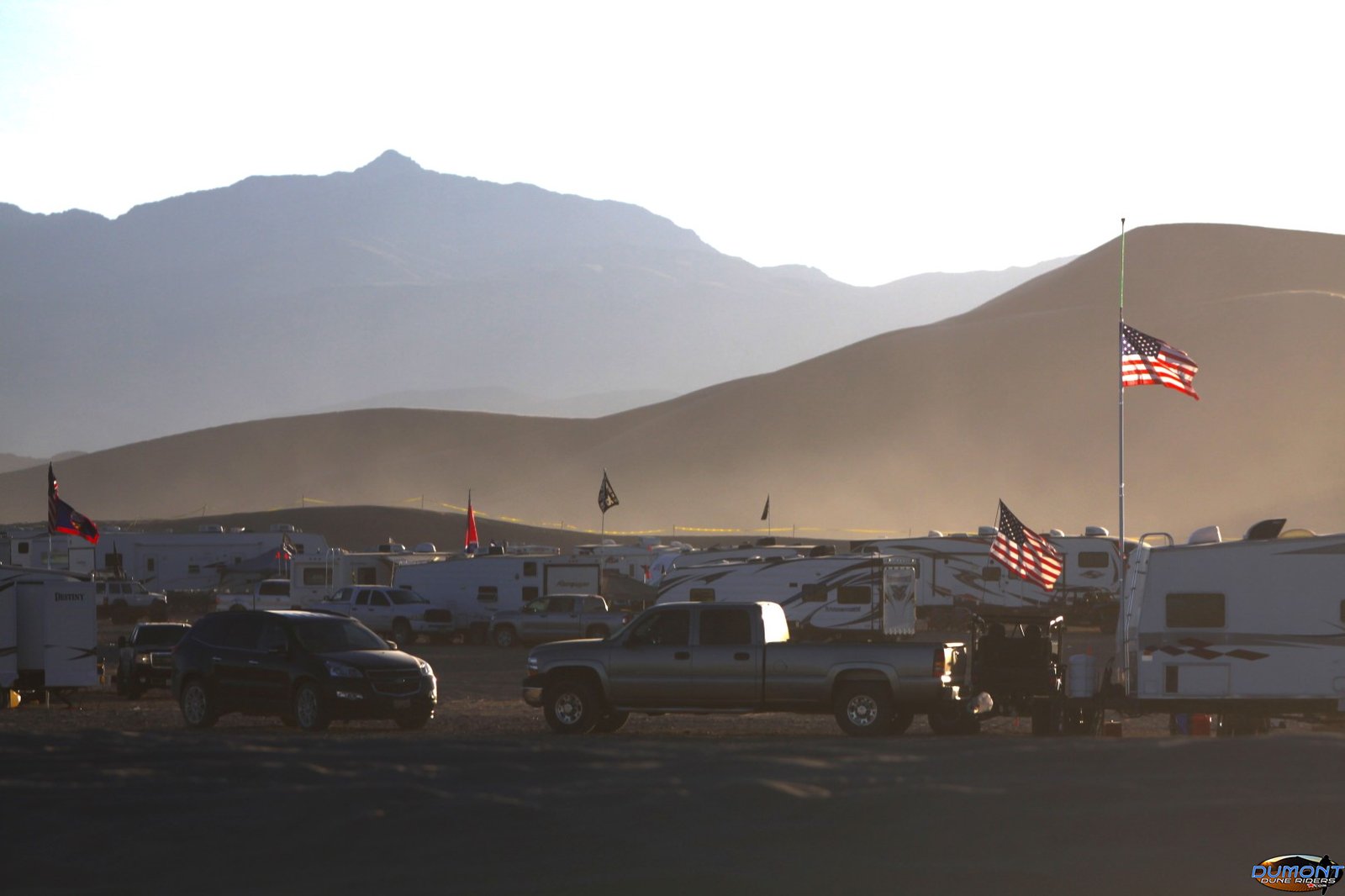 After making some coffee (in my french press just like on moto trips), I took a little stroll outside camp.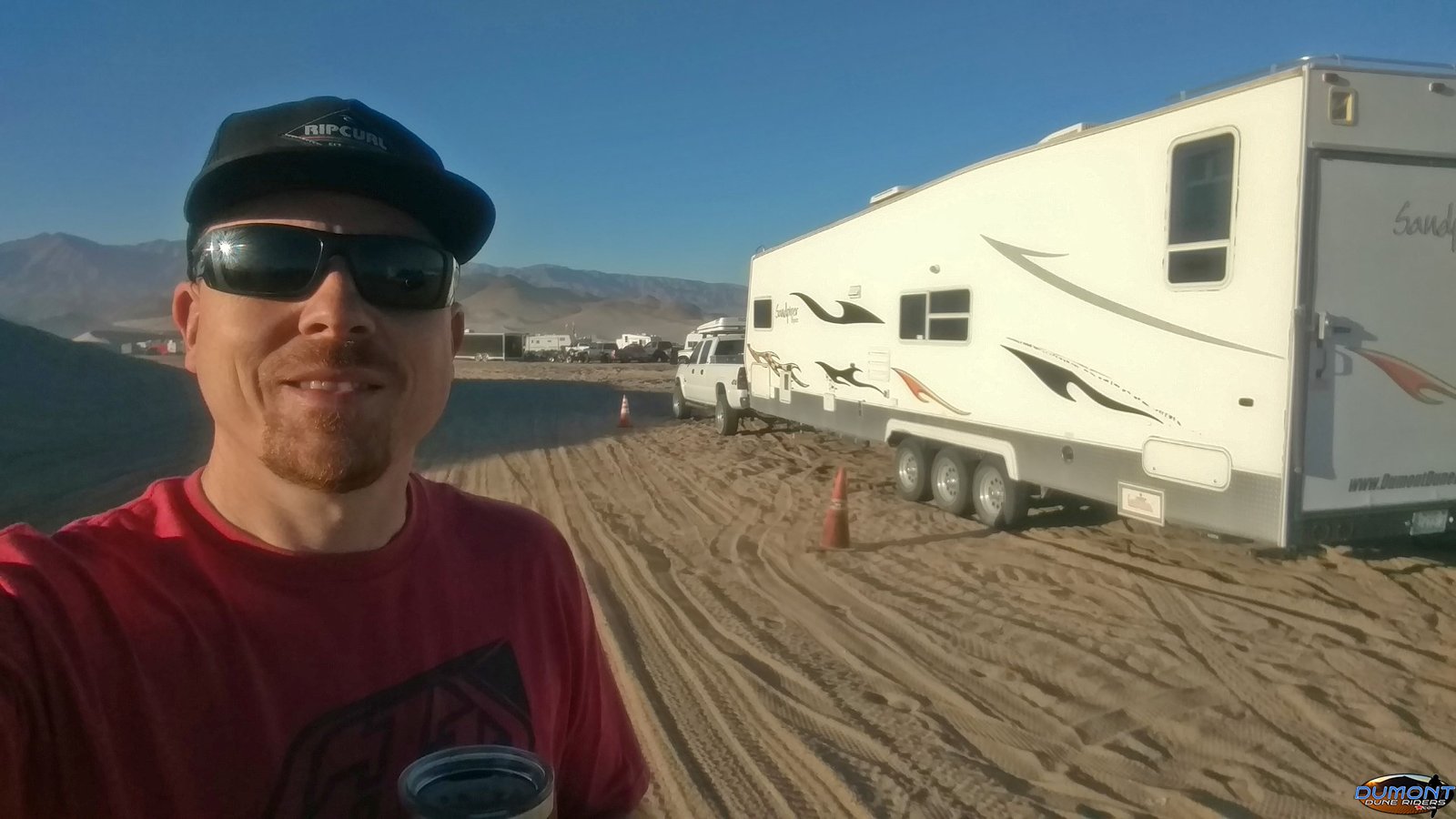 That's right, the RoofNest stays up there no matter how much house is in tow!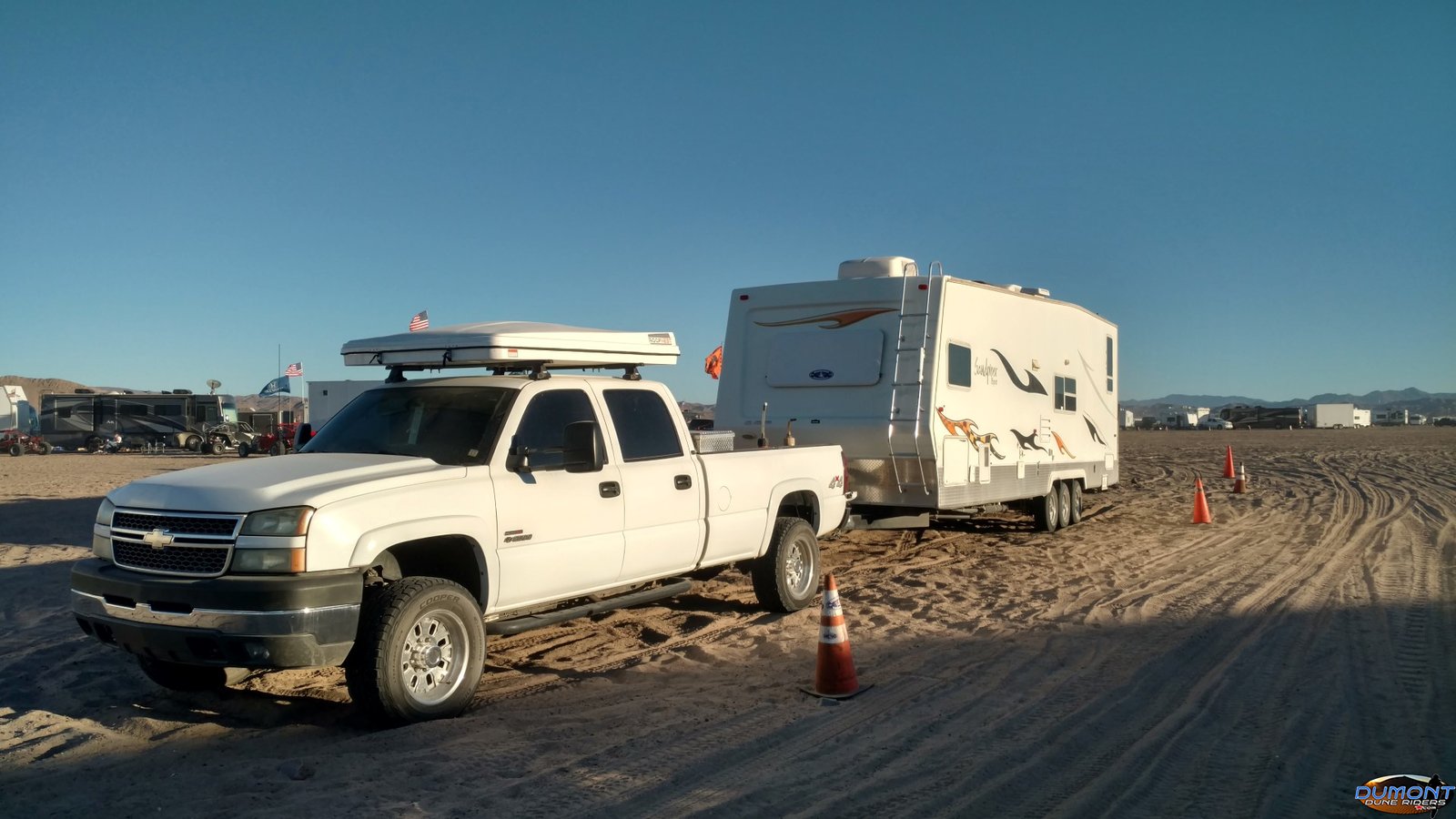 I always love the view to the south of Dumont. So many gorgeous layers of sand, hills, and mountains.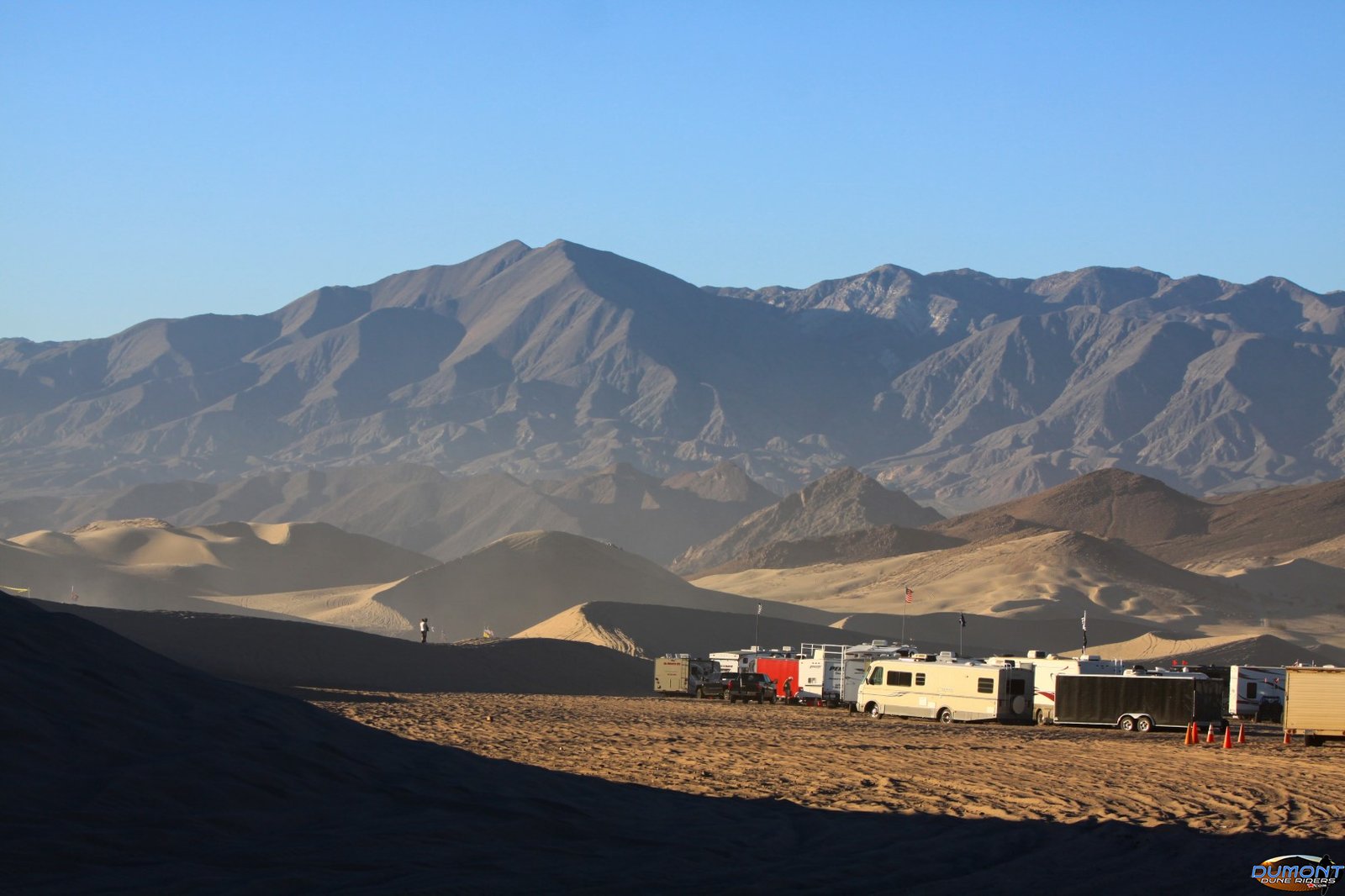 Our camp as seen from the finger dune I was standing on.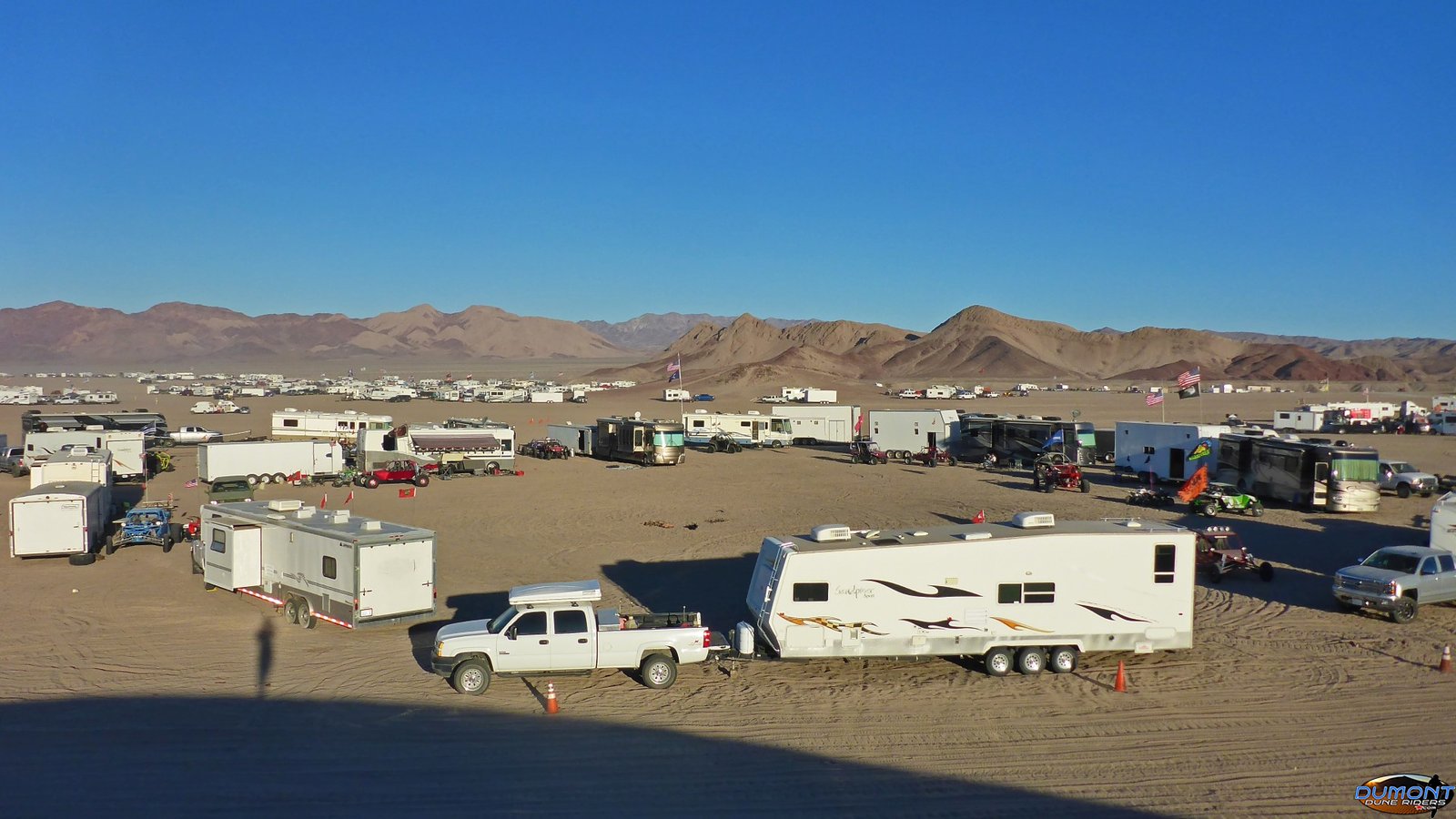 One of the locals came out to say wassup.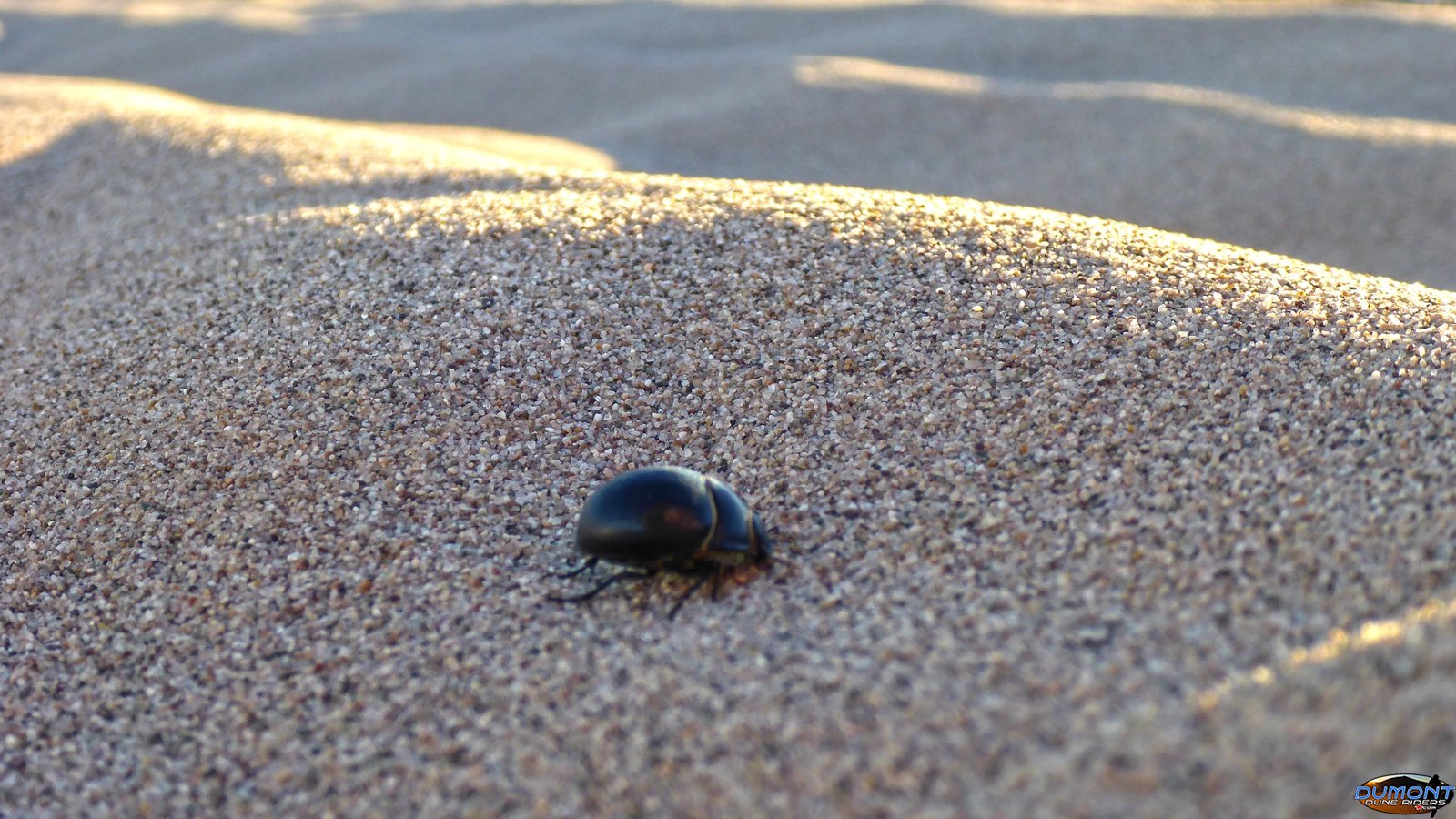 Ben and I went out for a morning rip. There were hardly any duners out yet in the dunes. We got a great run in. Afterwards we sat up on one of the big dunes overlooking the camp area. Damn. I haven't seen this many people out here since about 2008!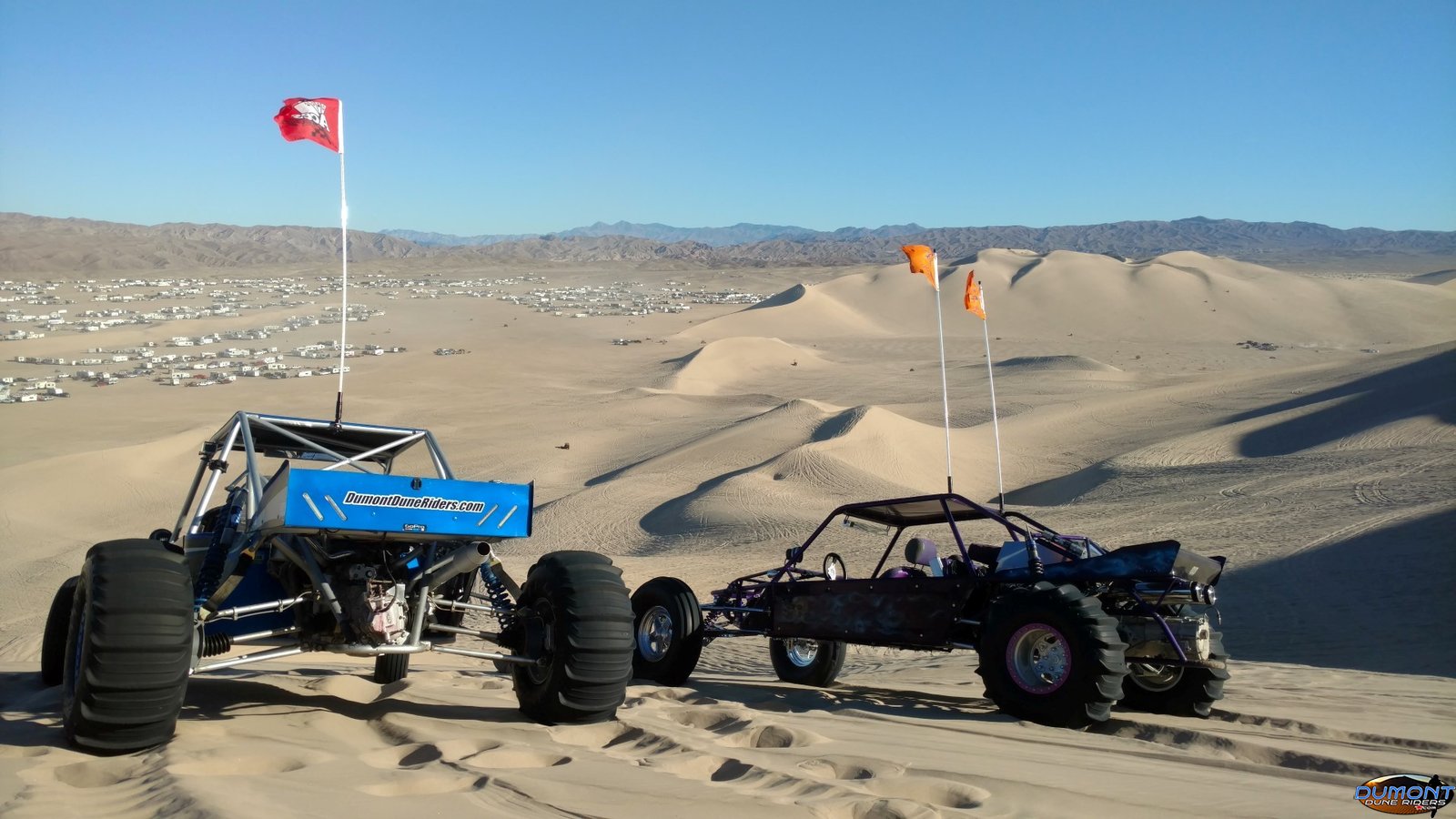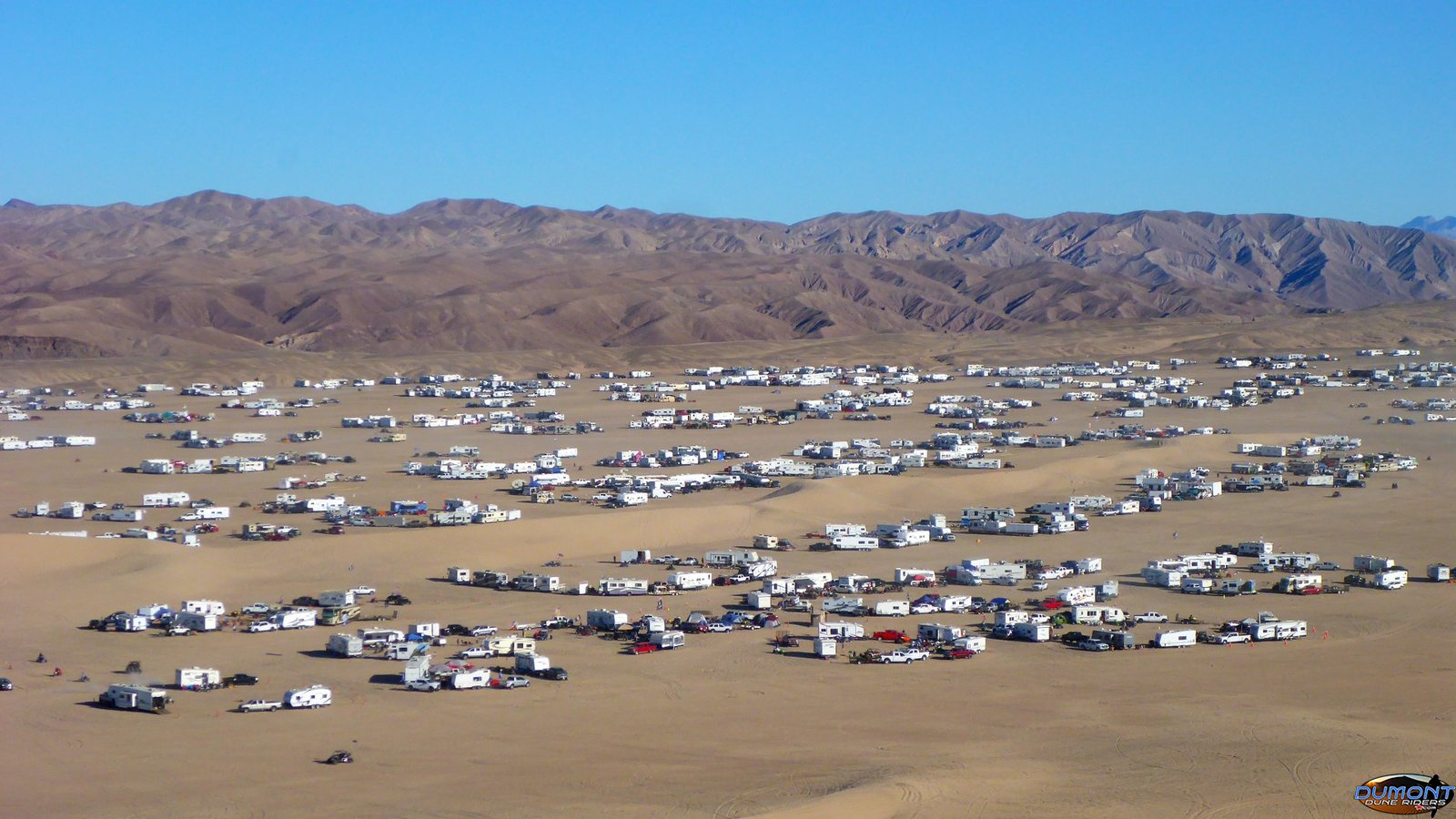 I watched these guys play around on the hills for a bit.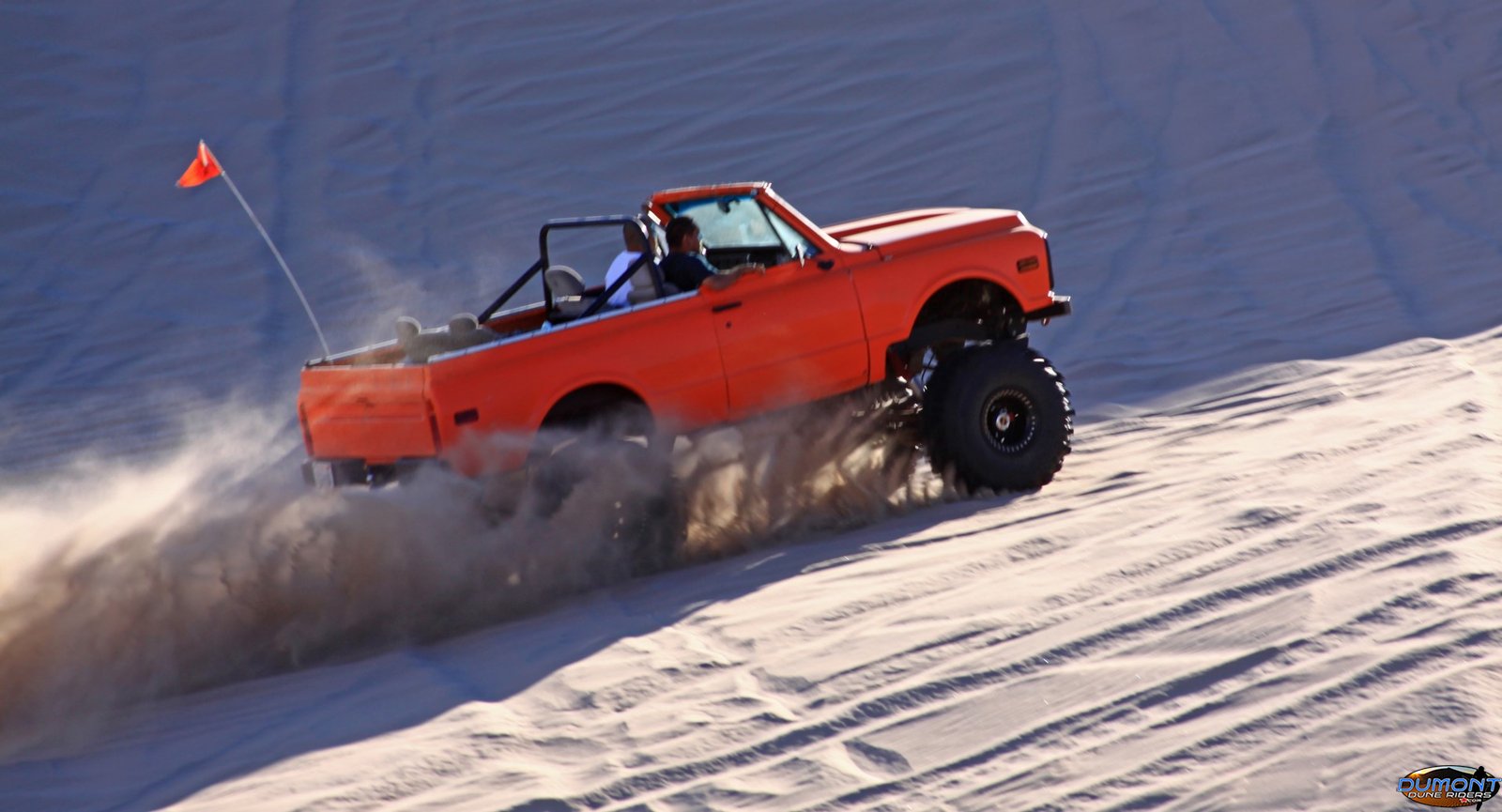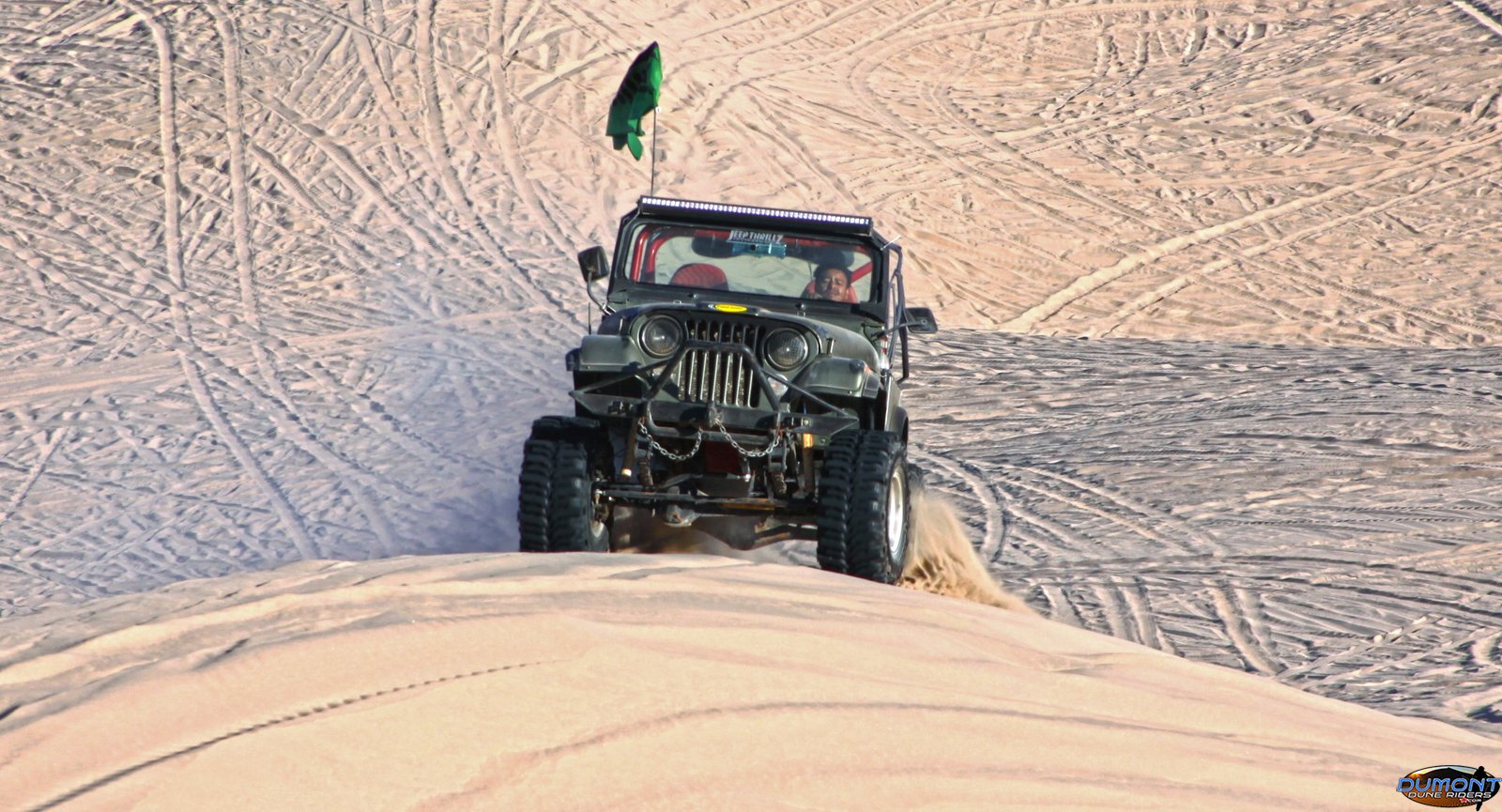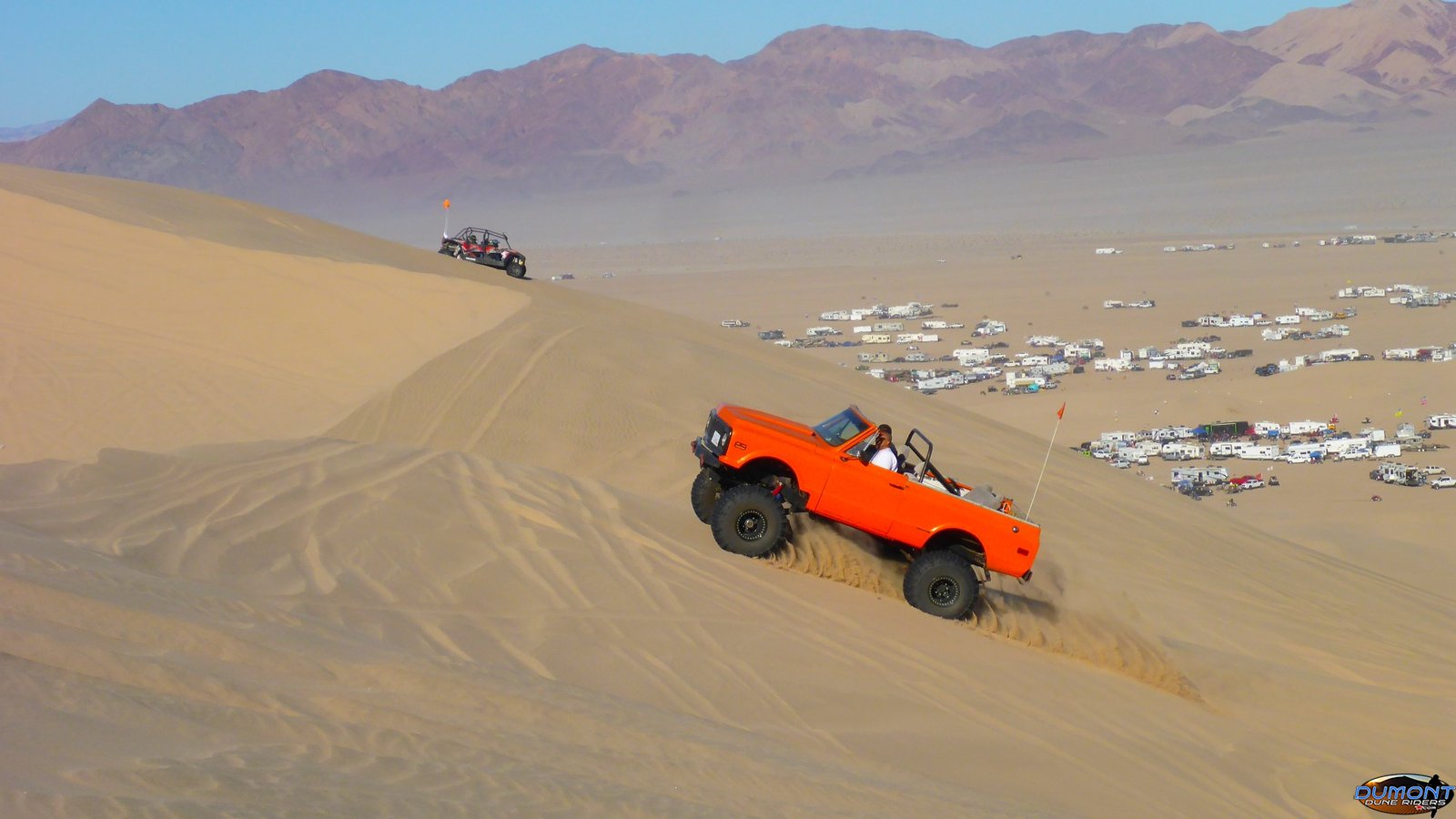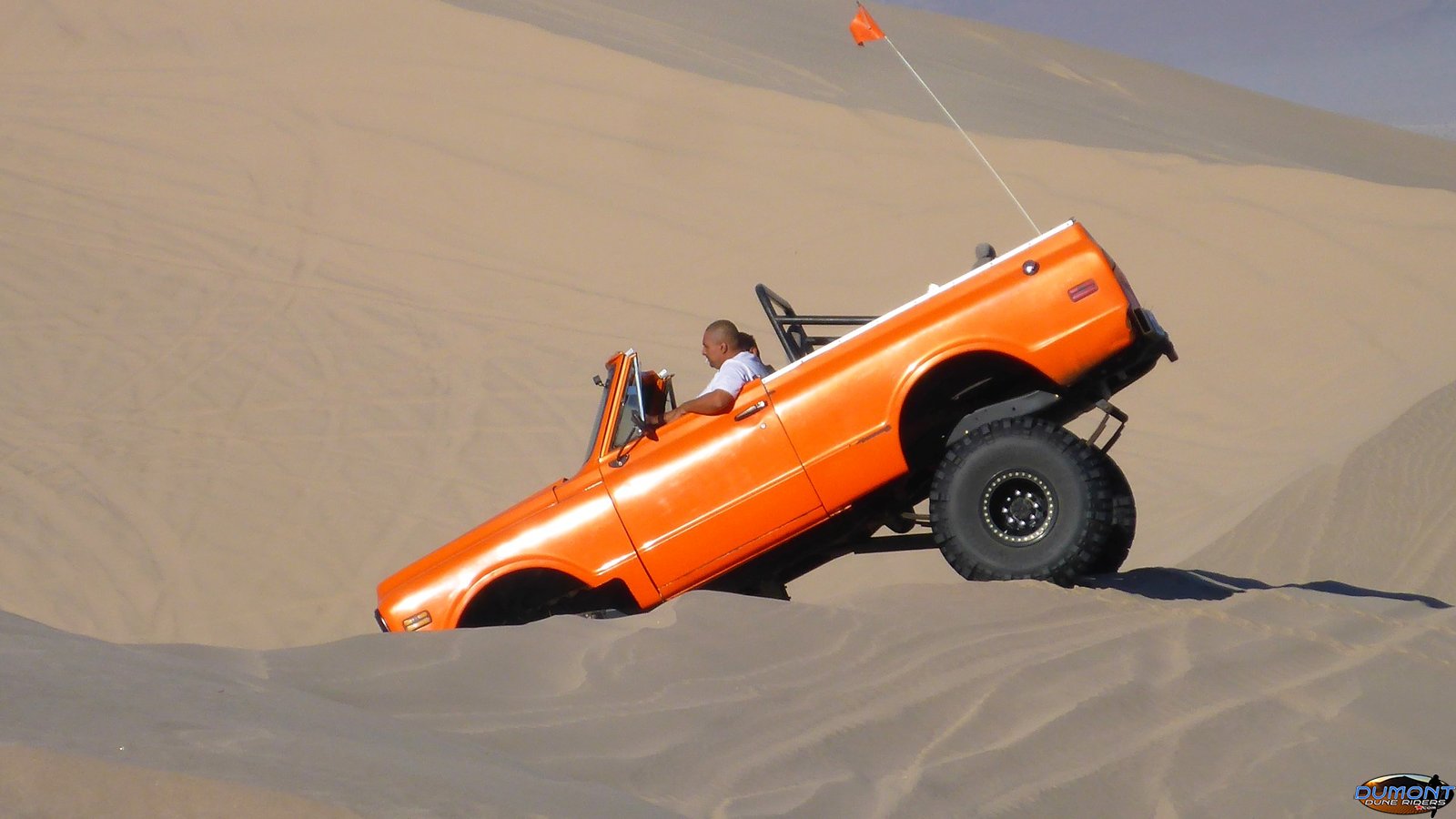 These guys were sending it.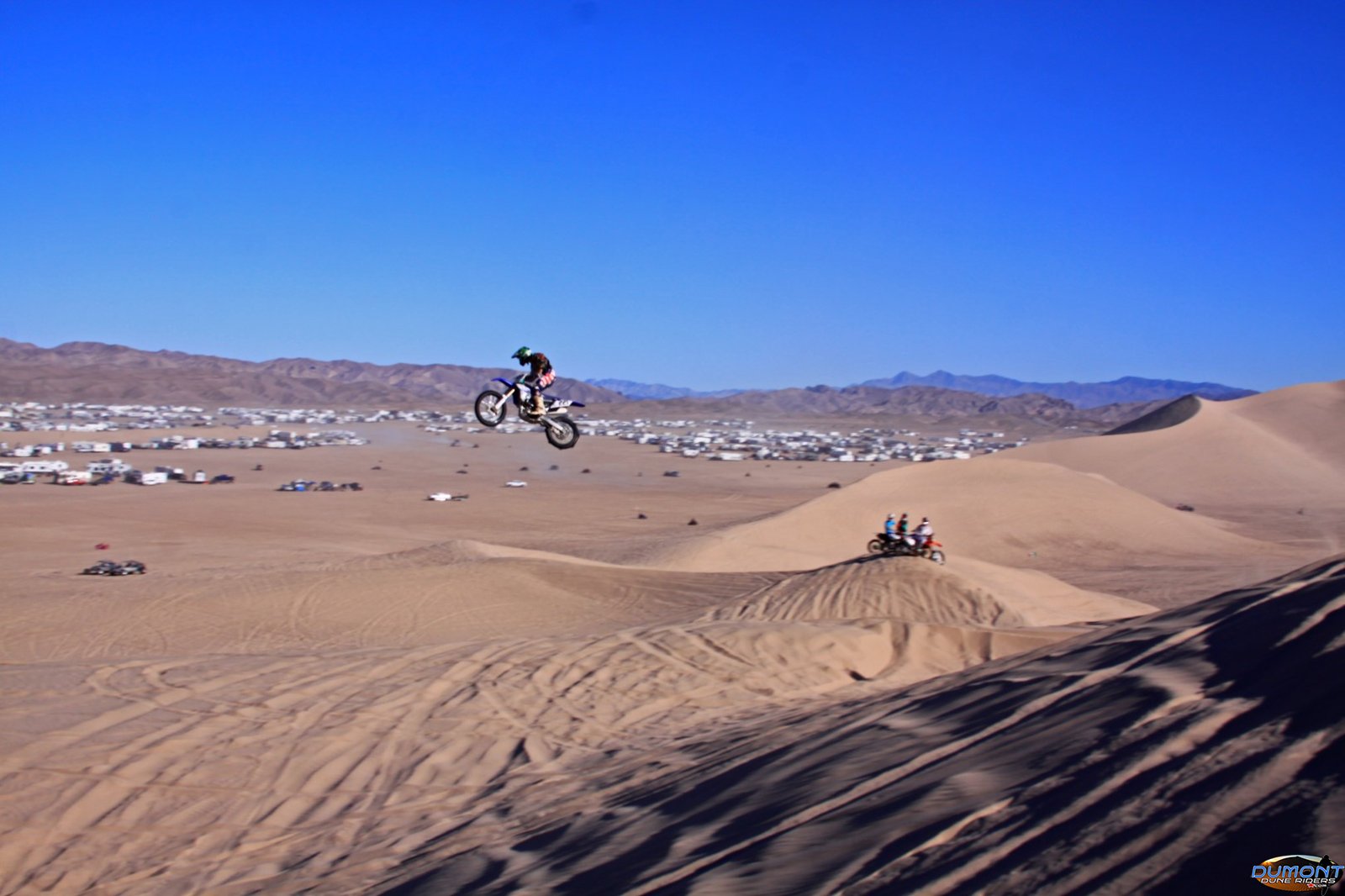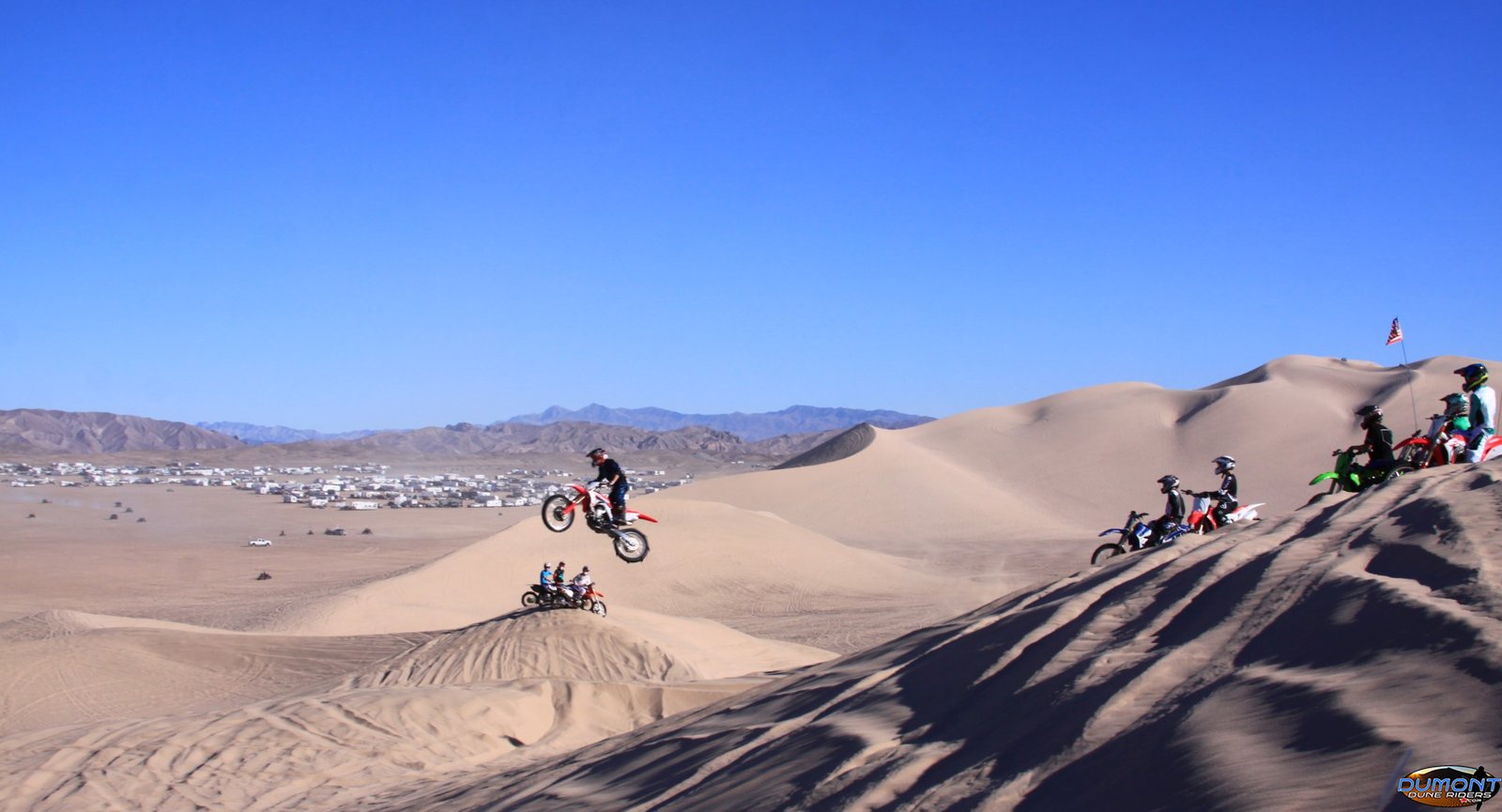 A medivac was spotted overhead. I heard there were only two life-flights the whole weekend. Hopefully they were ok.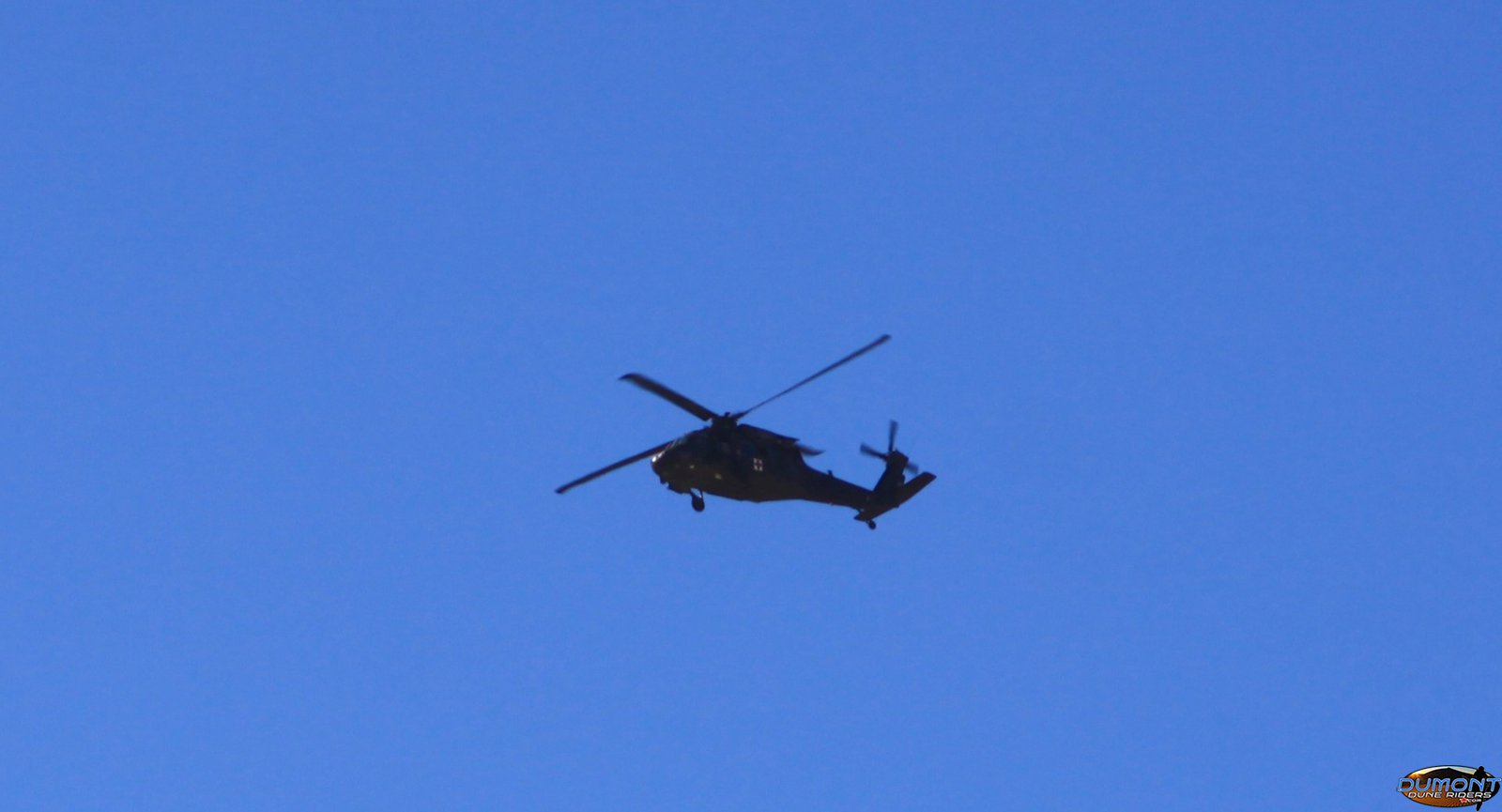 Lou took the dogs out for a morning stroll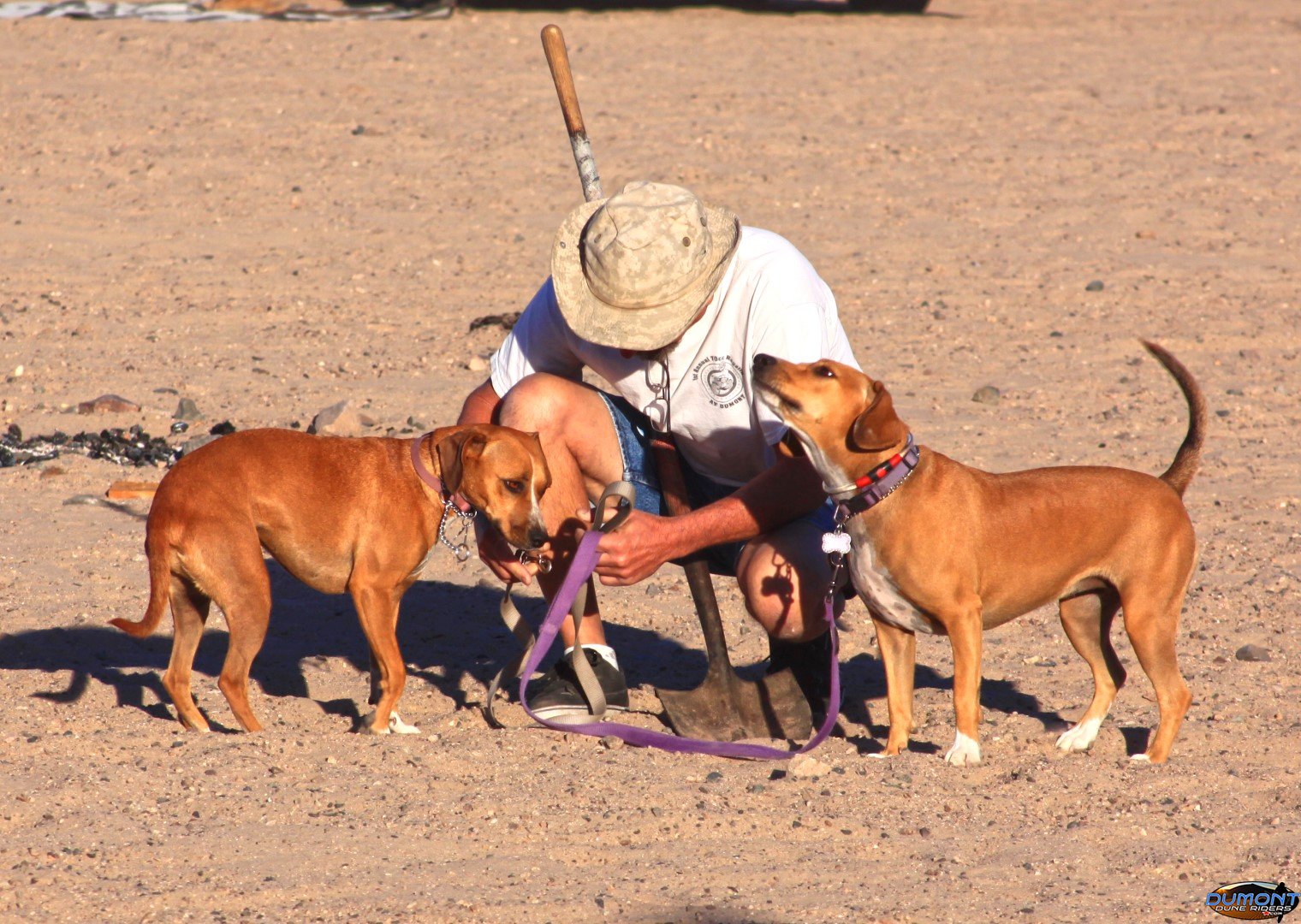 Lou and Lindsay were getting ready for a group dune run.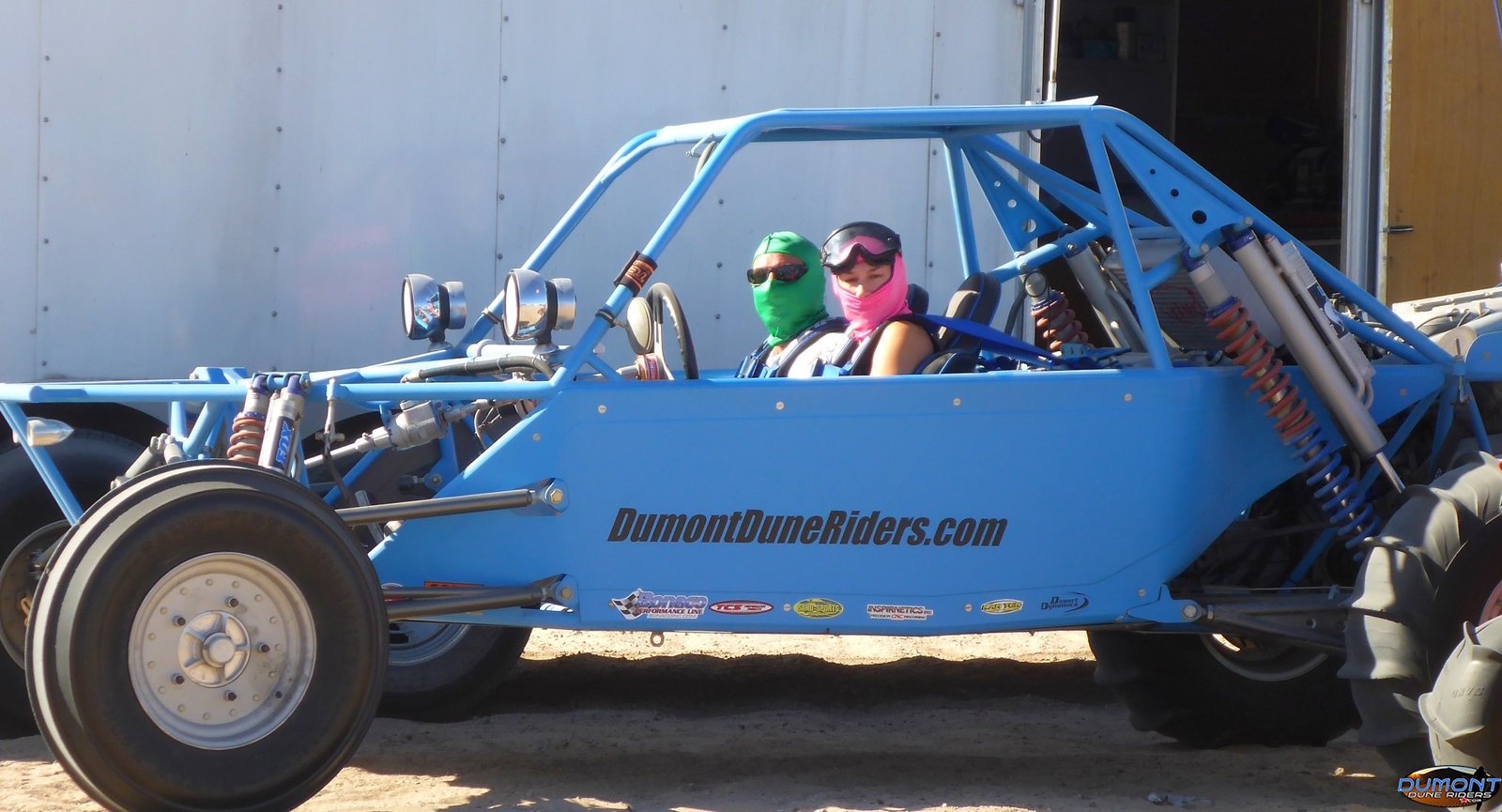 Chad too….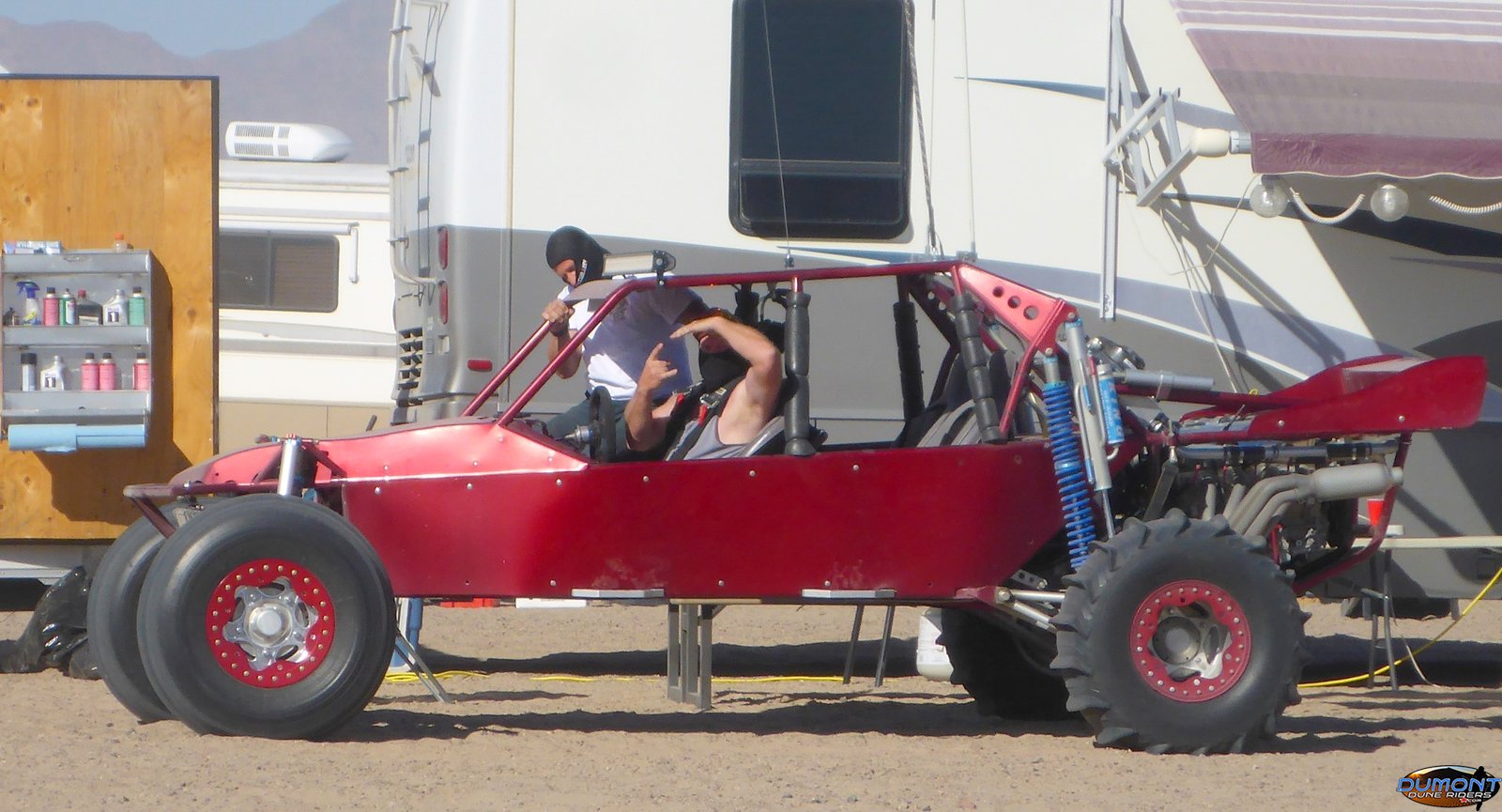 …and then Steve. There were probably about ten of us, but these were the only pics I grabbed of the crew.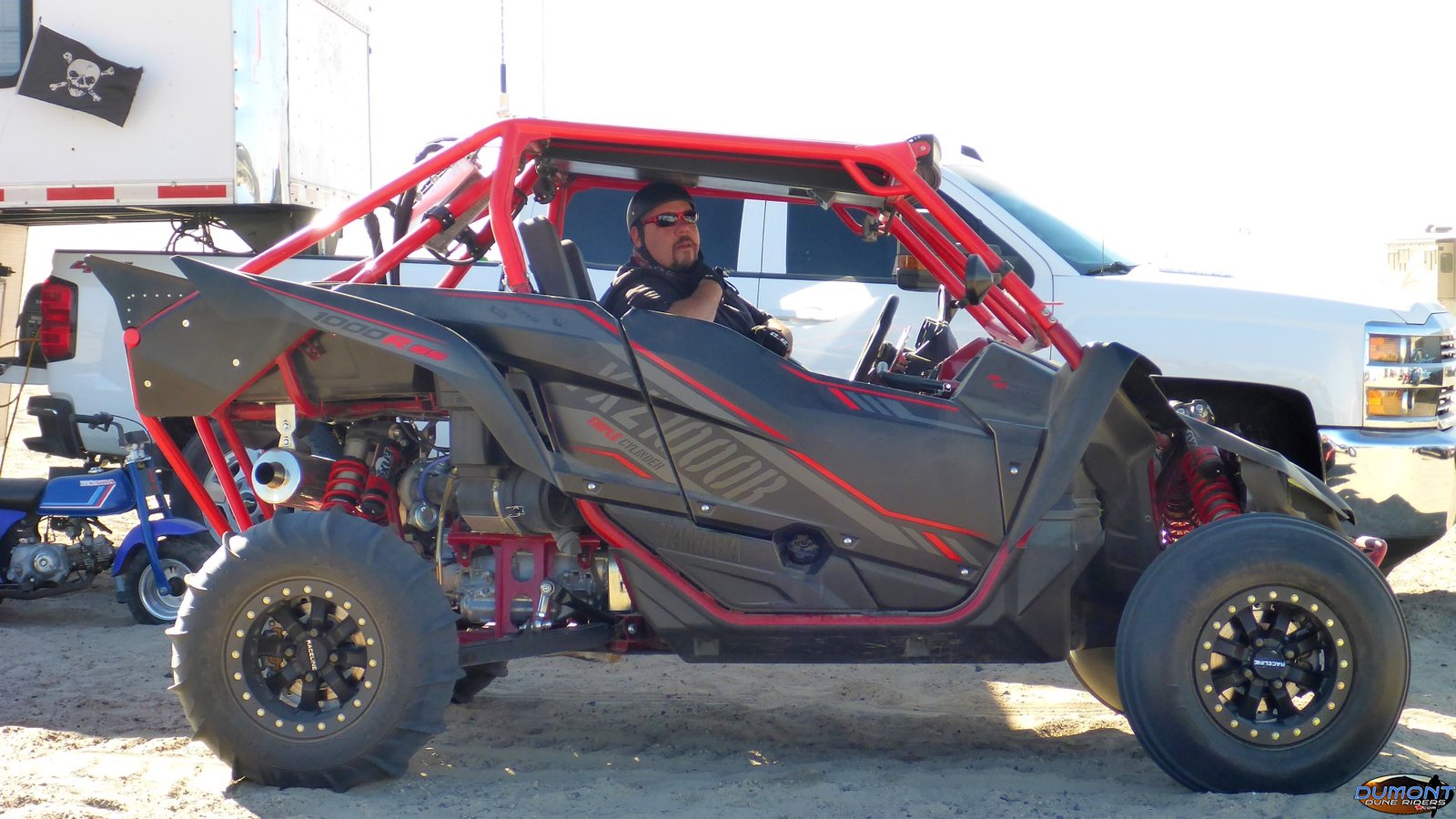 We duned out to the North Pole where there was a huge group of people.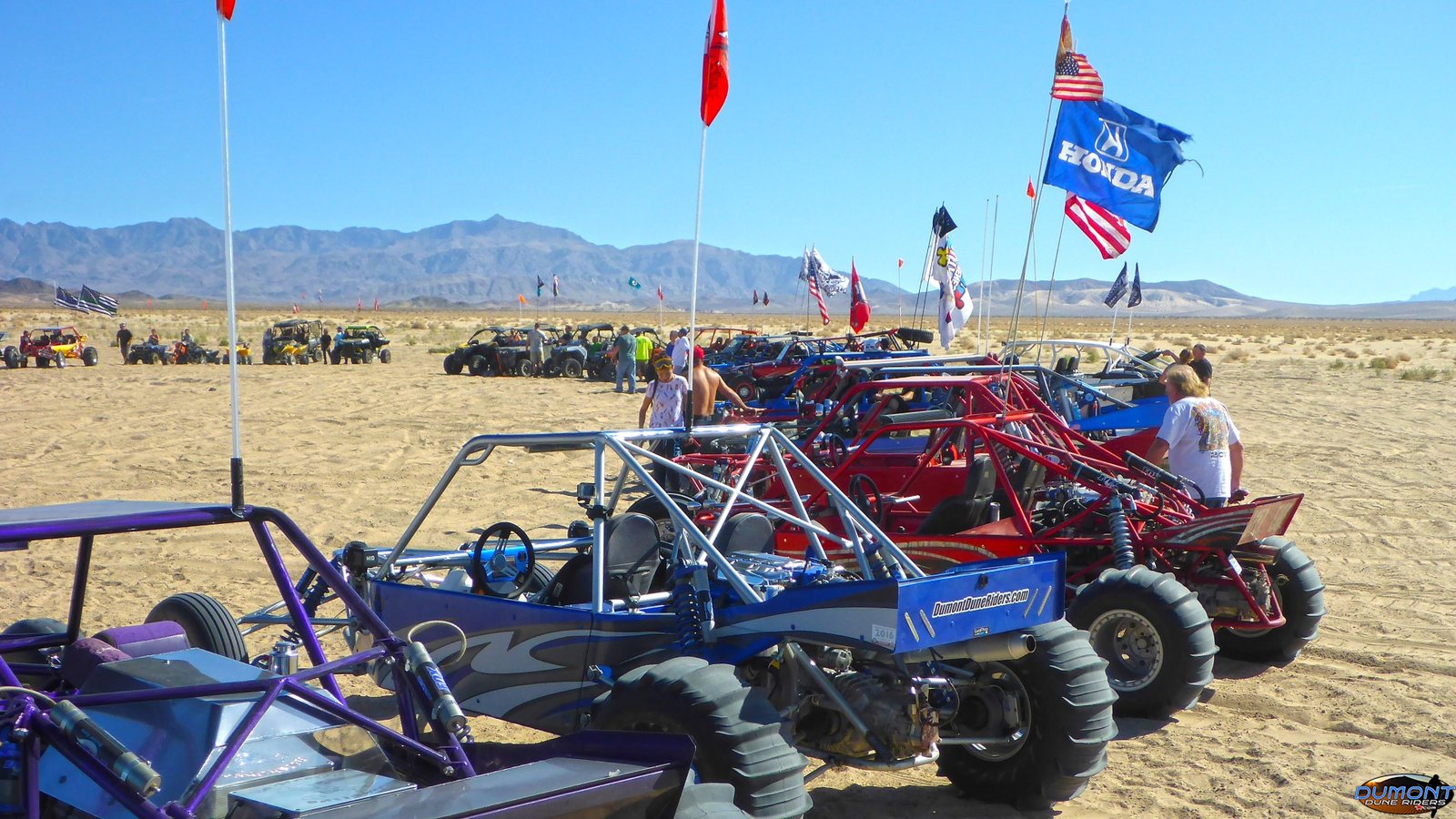 Banshee Hill was hoppin as usual. Lots of dudes racing.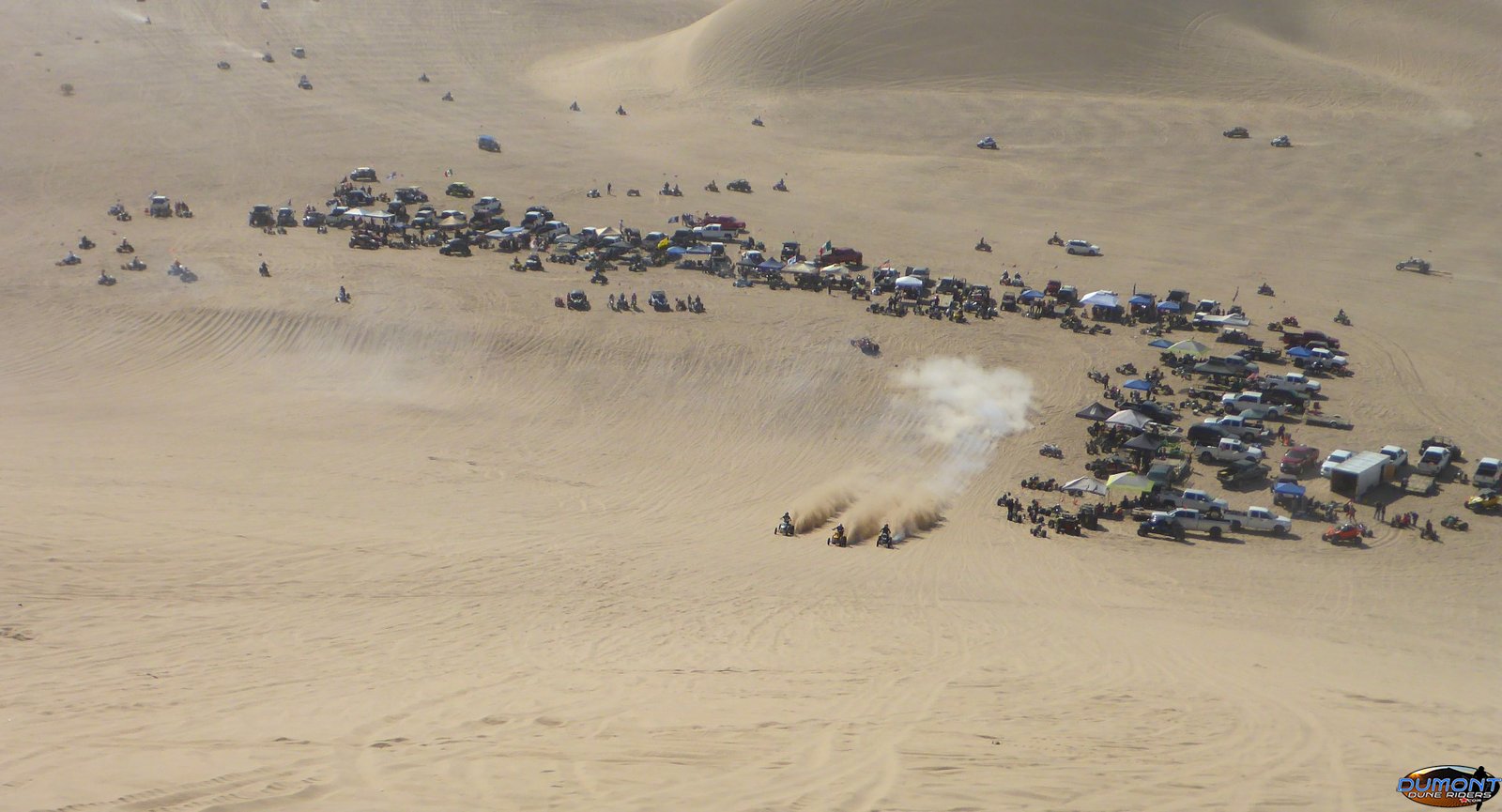 That dusty cloud hung over the camp area.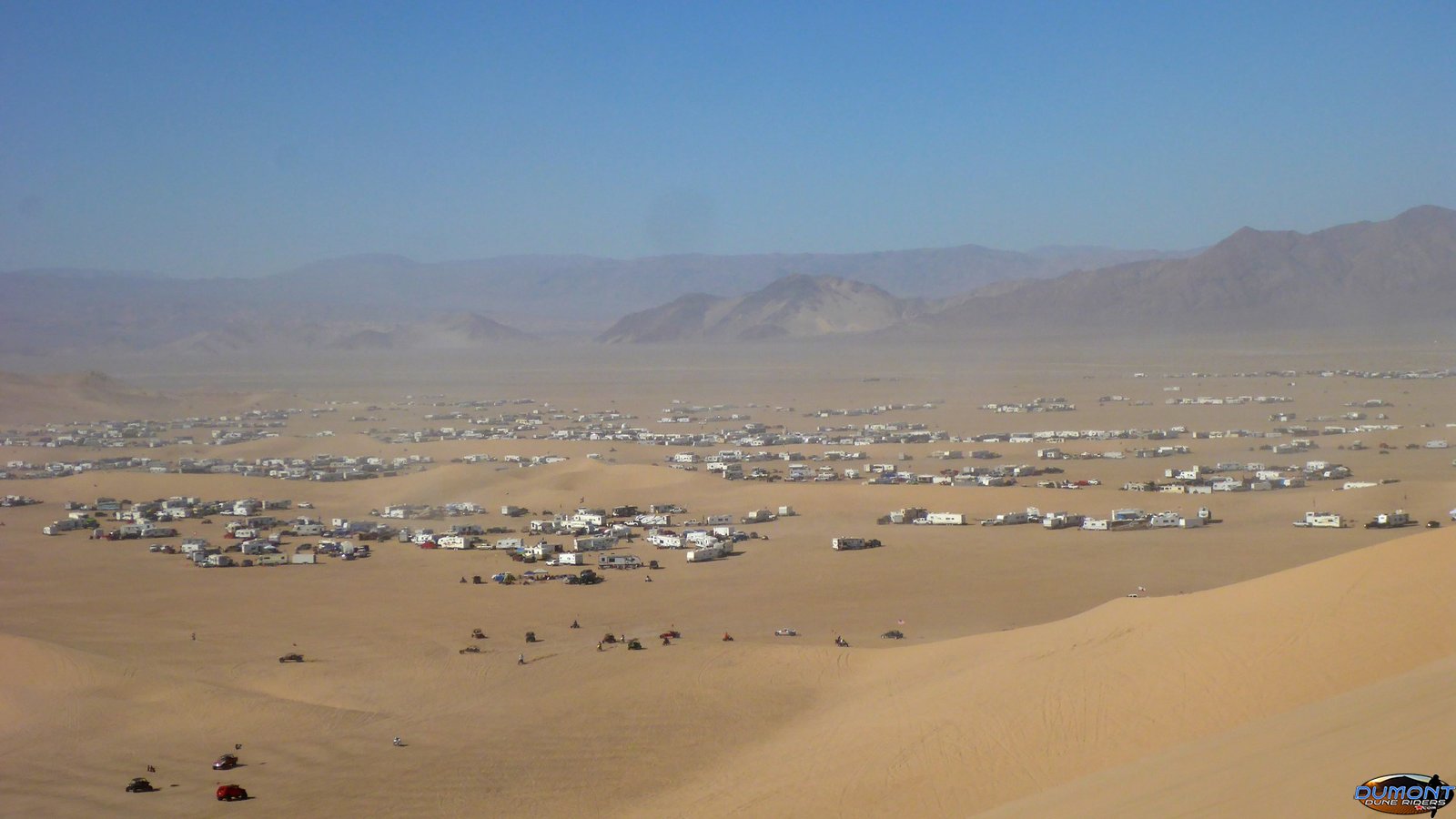 I stopped over at Walter and Howard's camp to say hi. It was cool to see them bring out all of the decorated RZRs.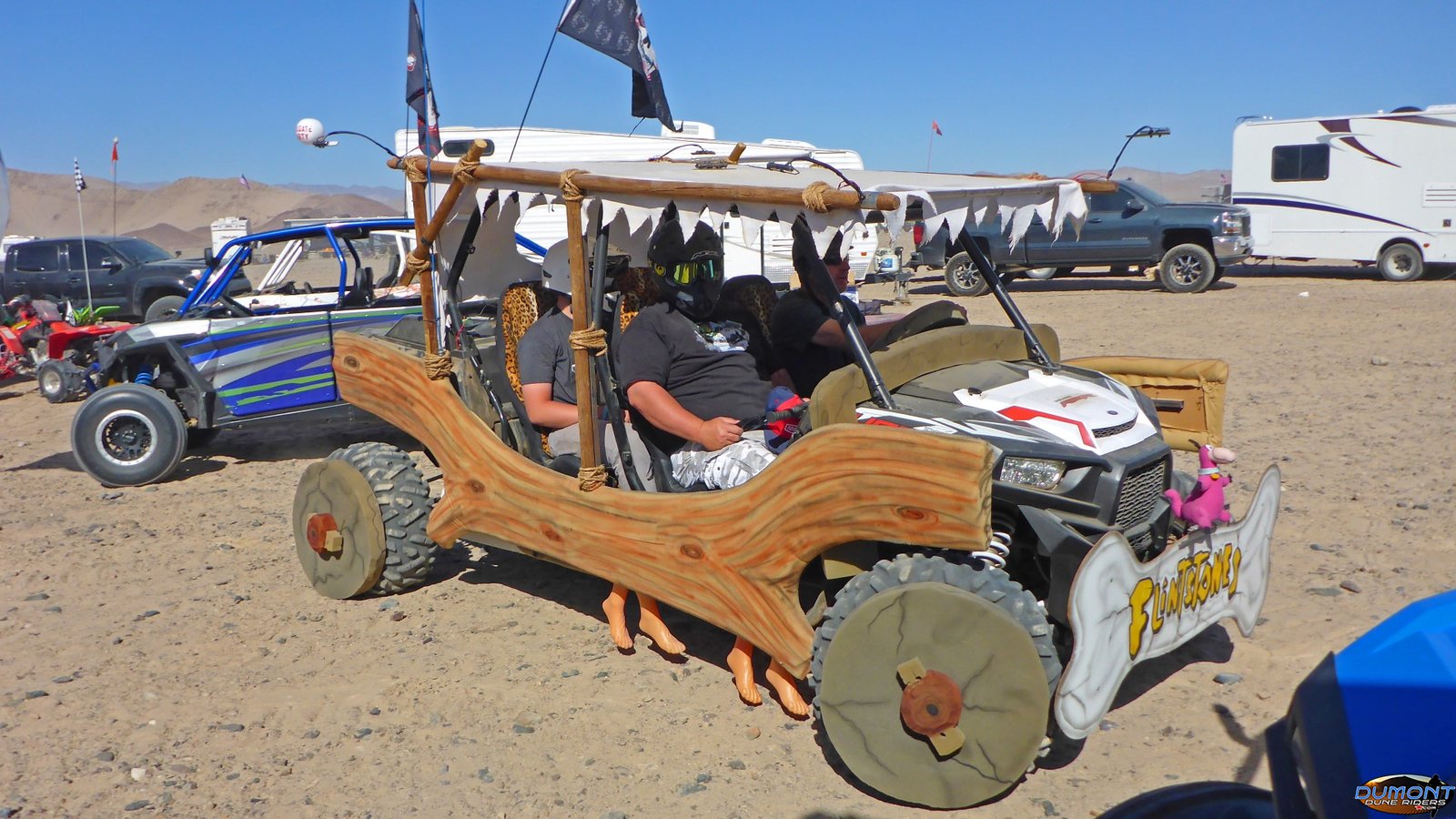 I swung by vendor row and saw Howard cruising out in the Flintstone-mobile.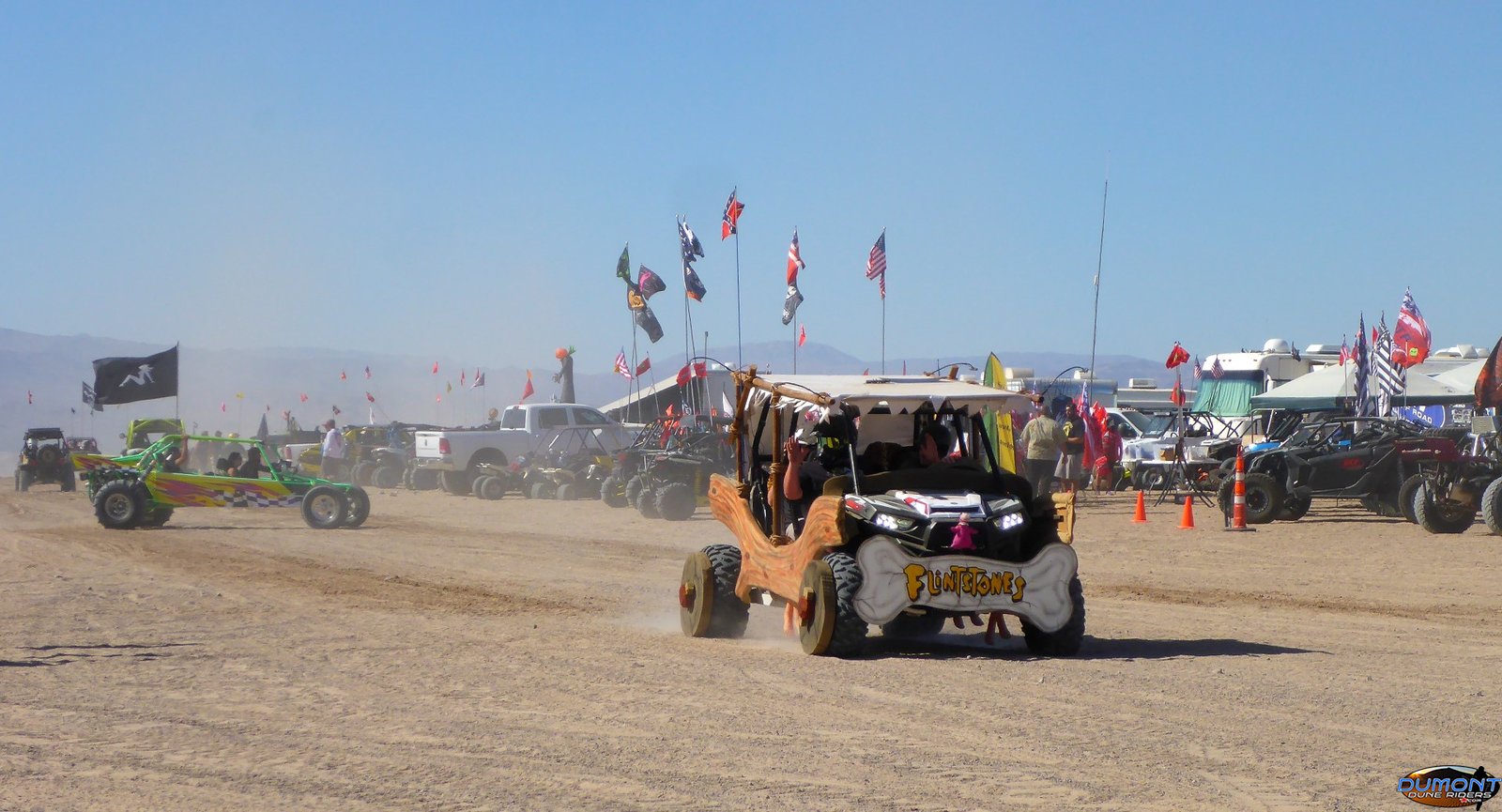 It was getting warm so I relaxed in my shaded hammock with a cold beverage for a while.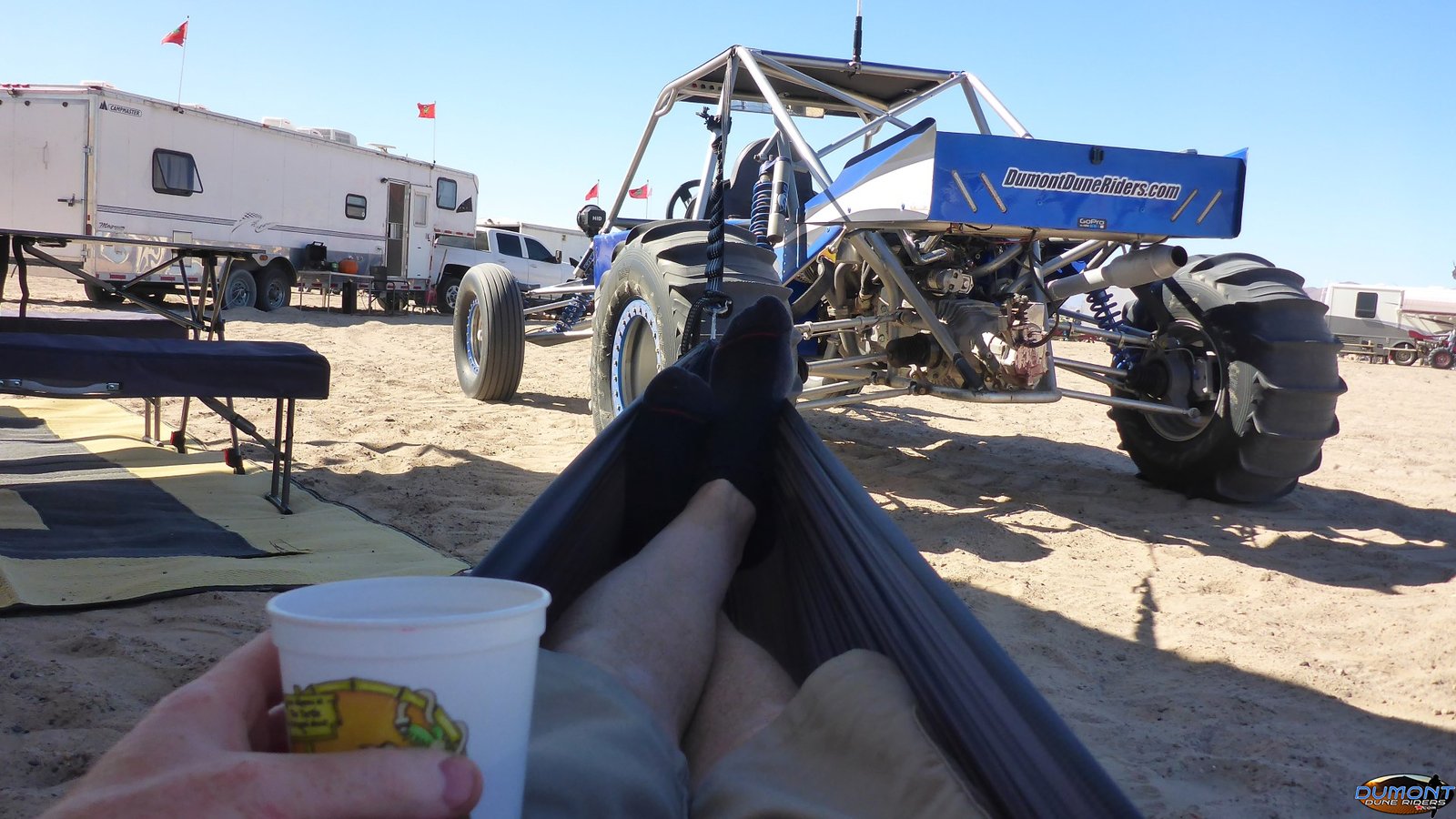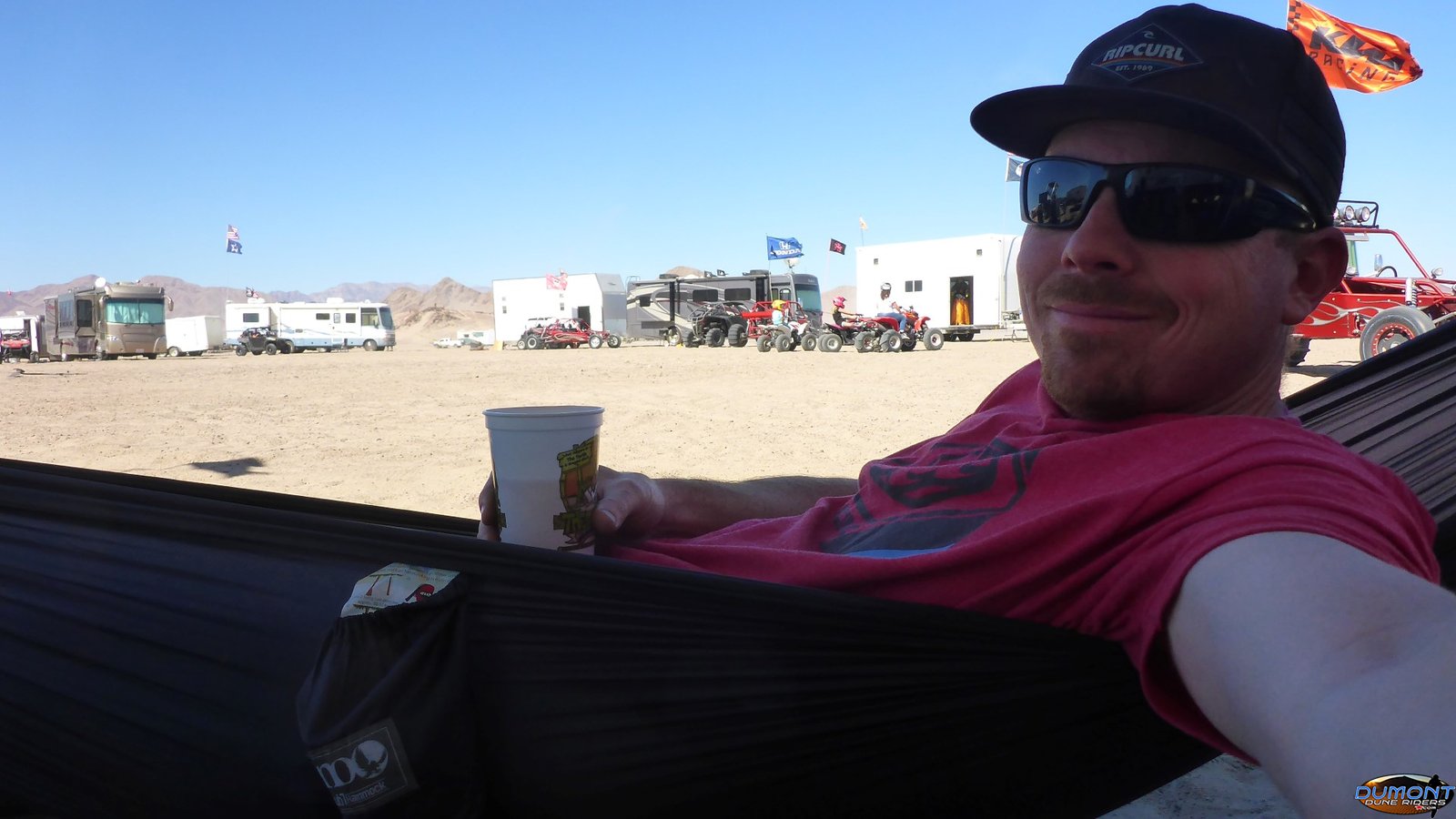 Chad had to check it out too.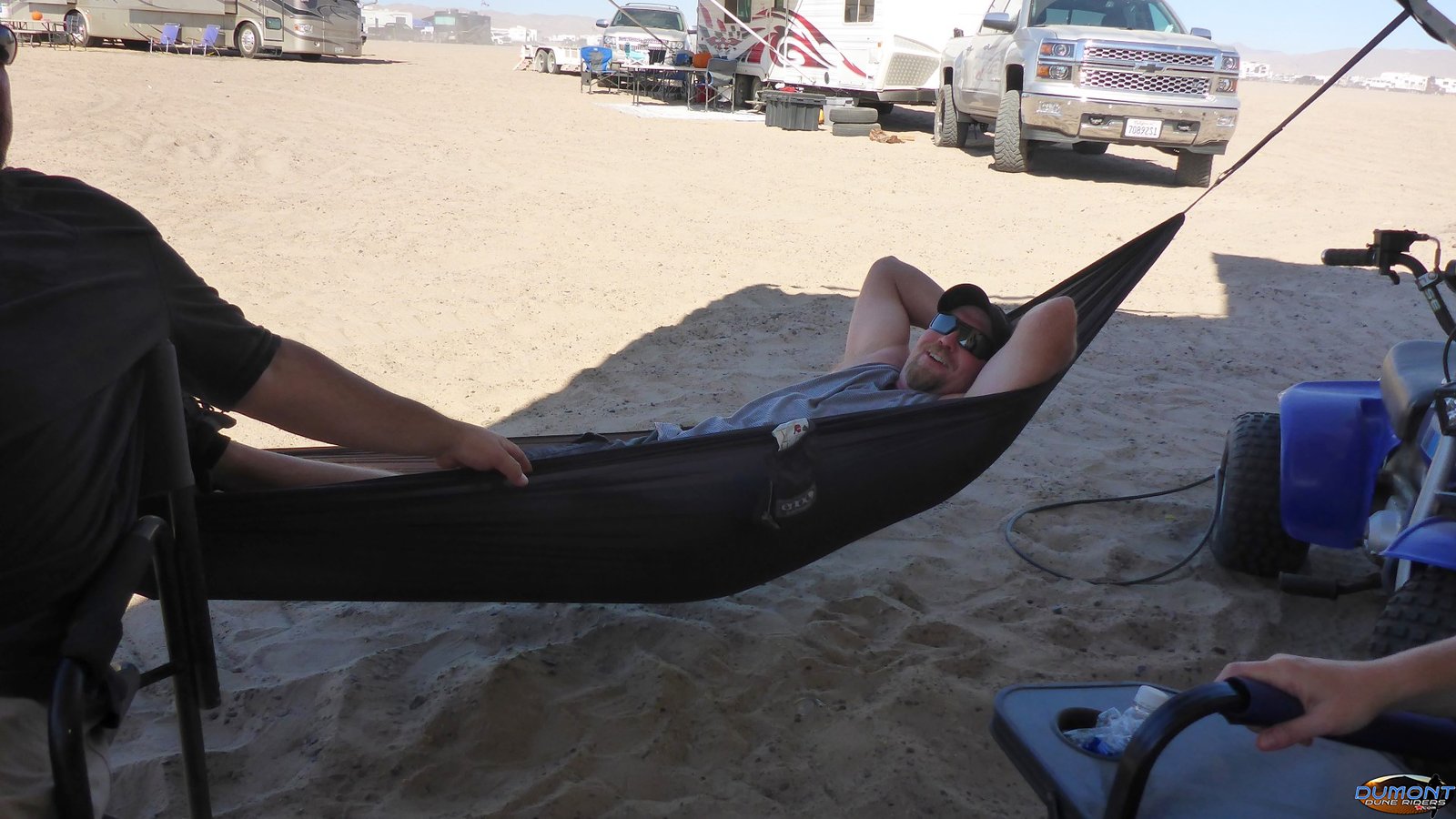 Brice and Mary stopped over with the dogs and their dog, Newt, quickly got comfortable!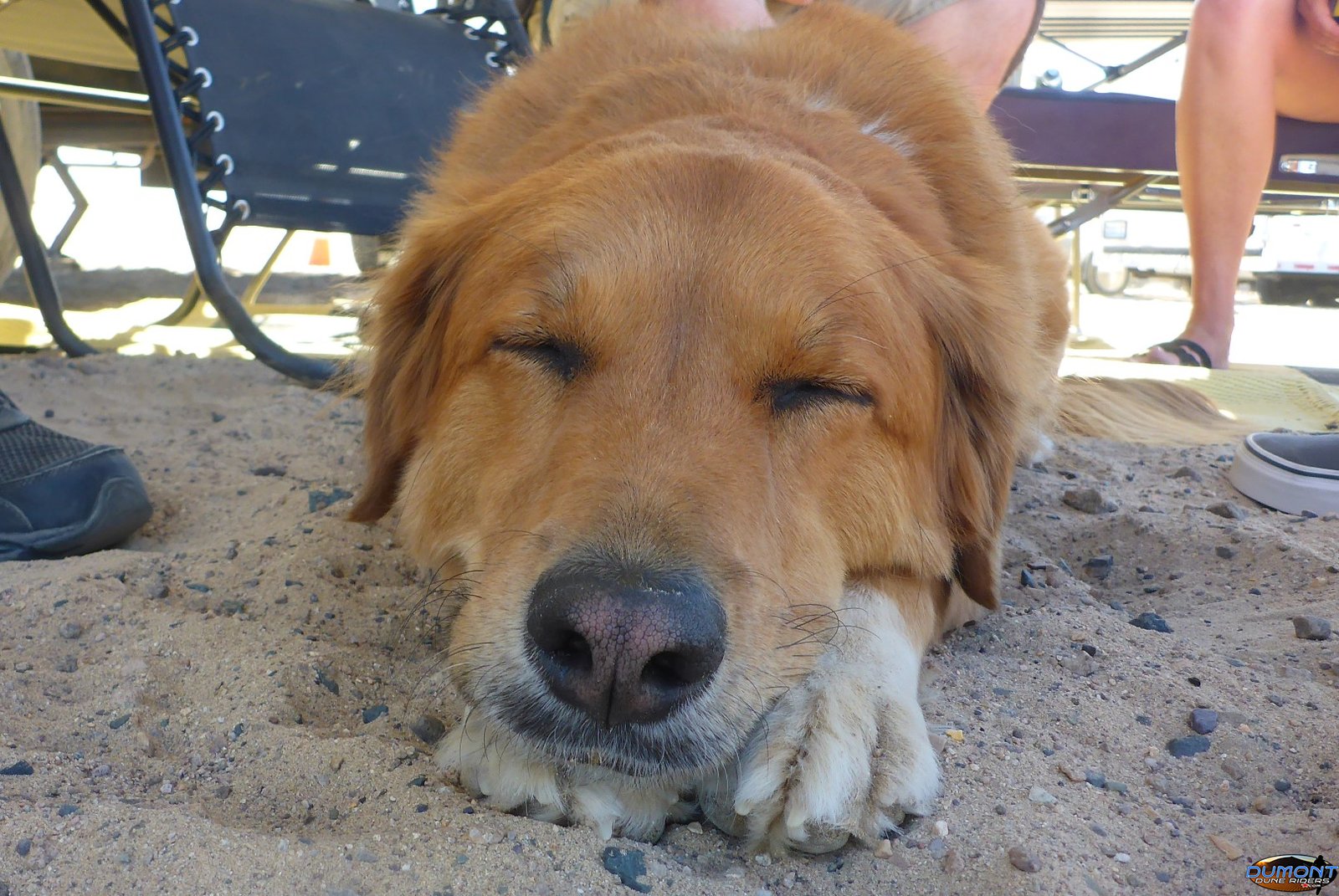 Cody had a big audience at the top of the finger dune as he and his buddies were jumping.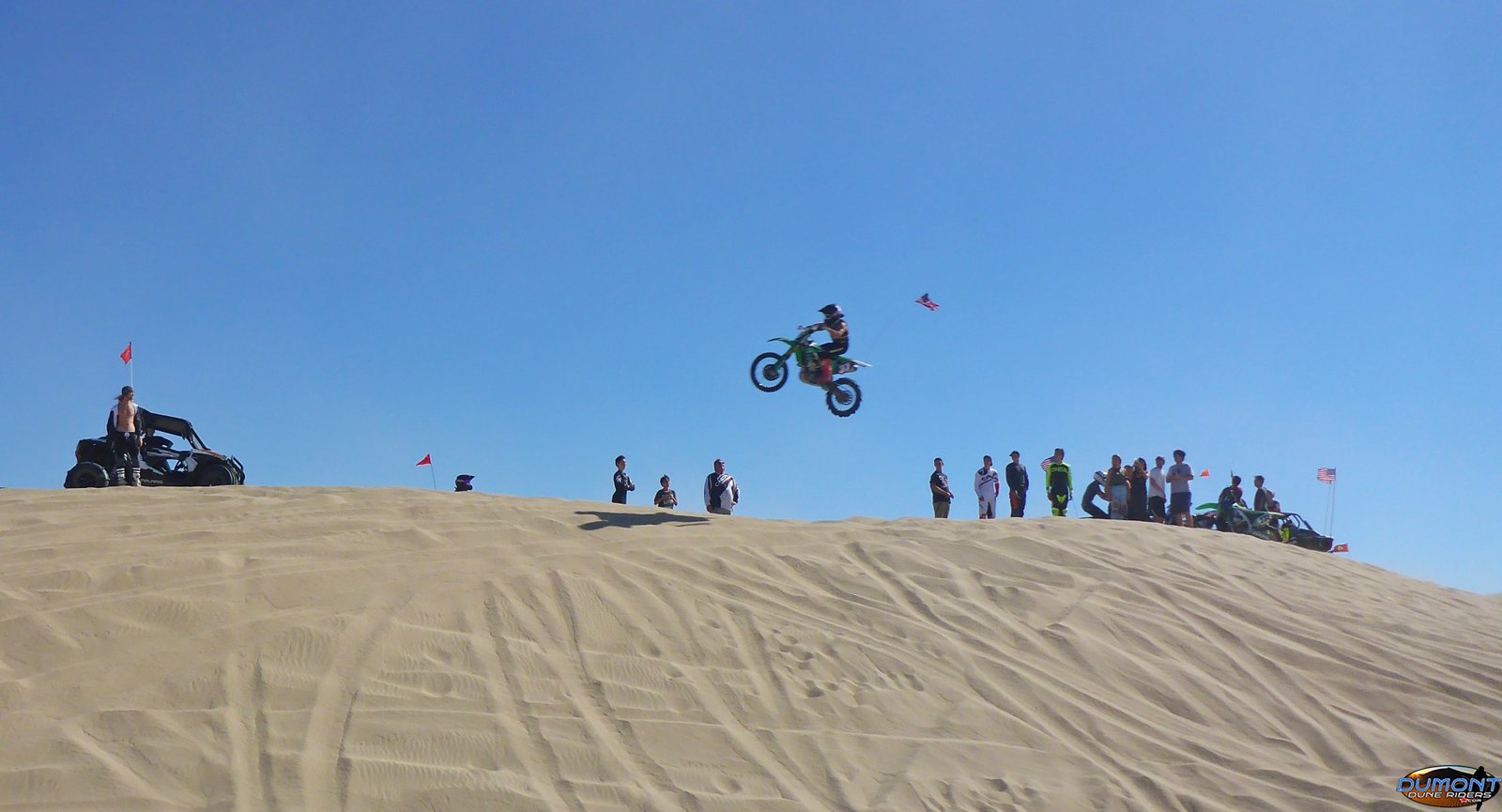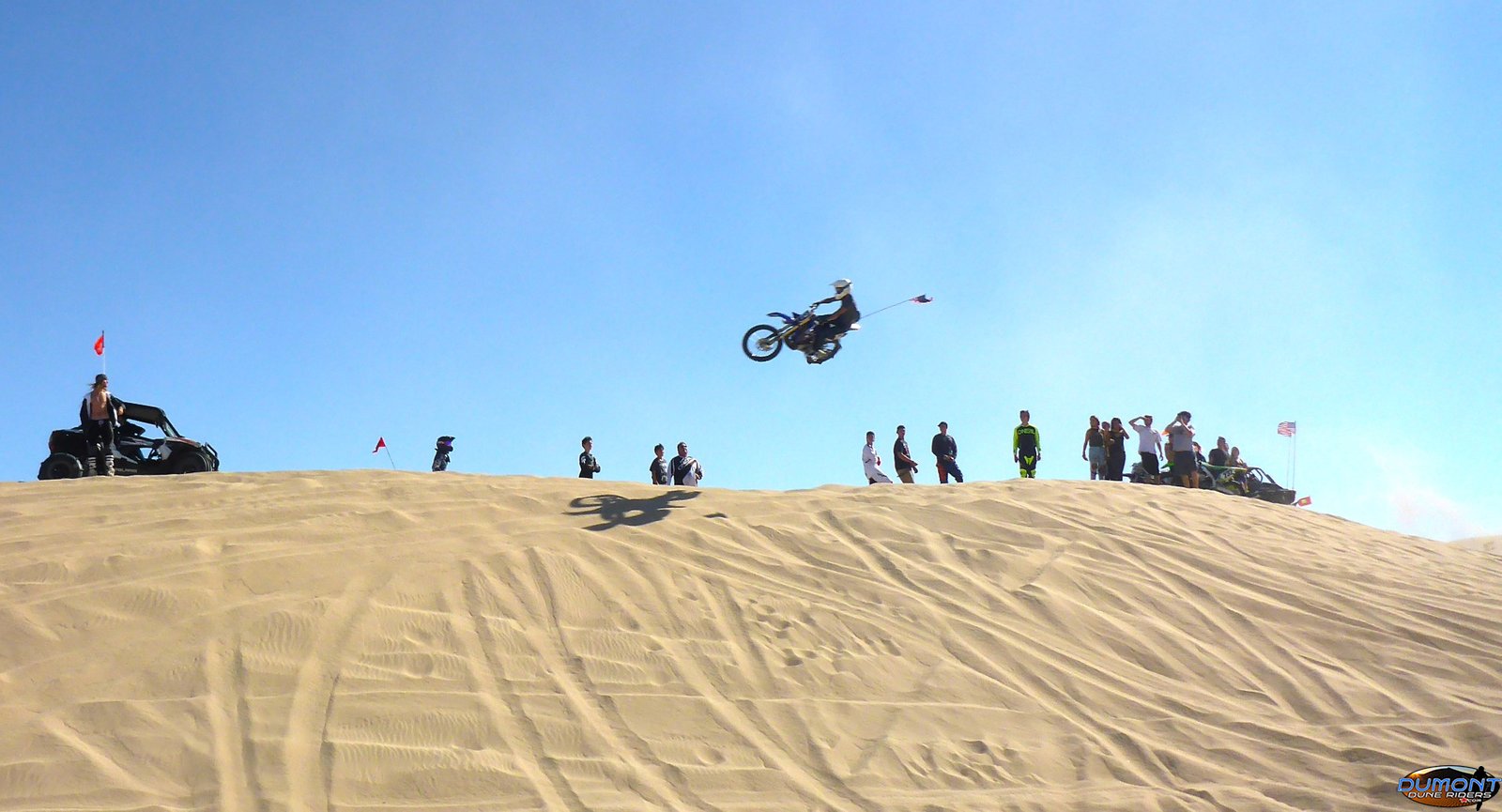 I could go for a pizza.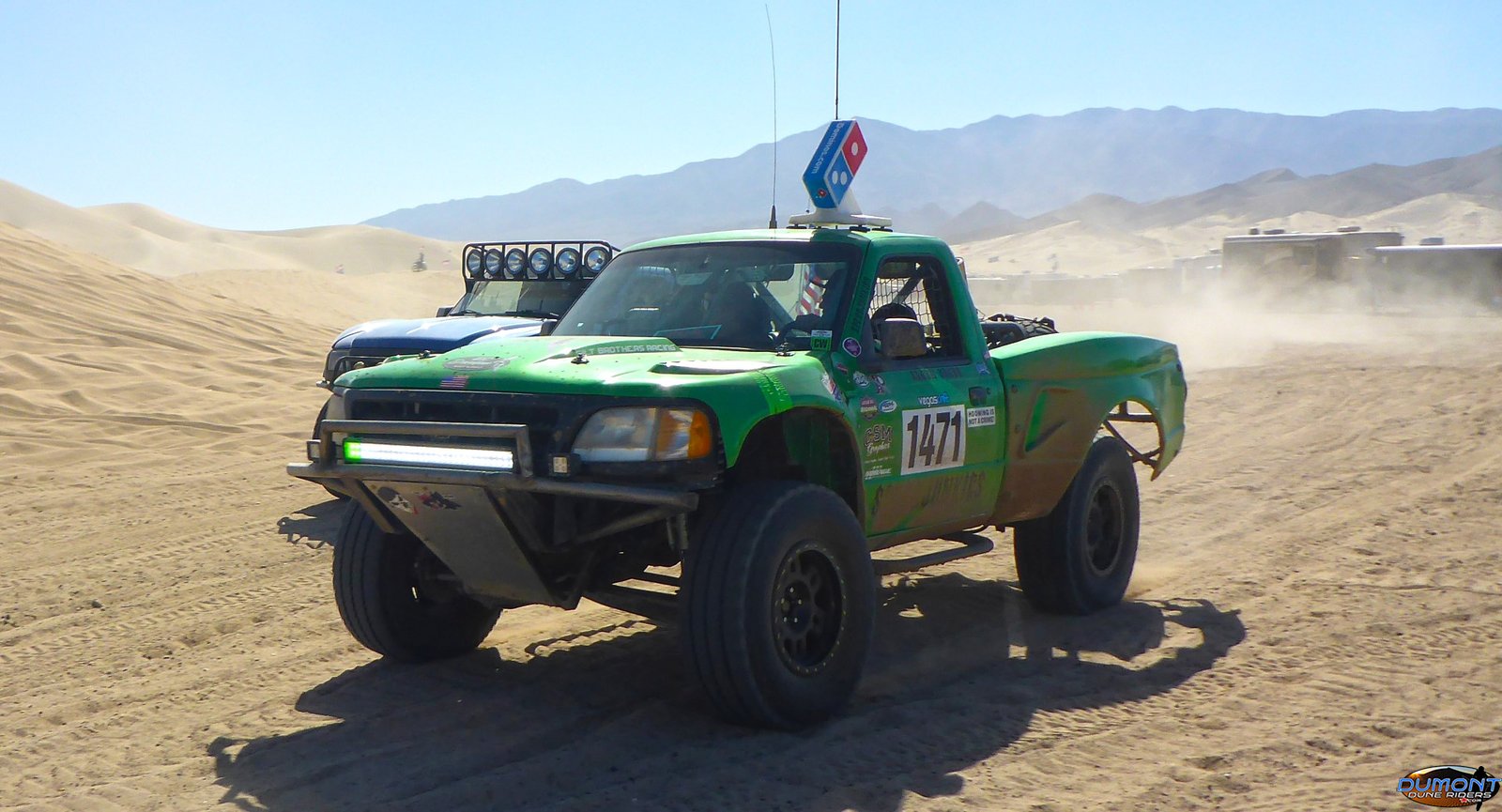 Despite the warm temps, we all headed our for a big group run. We were laying it down pretty good, therefore everyone started running a bit warm so we stopped to cool off.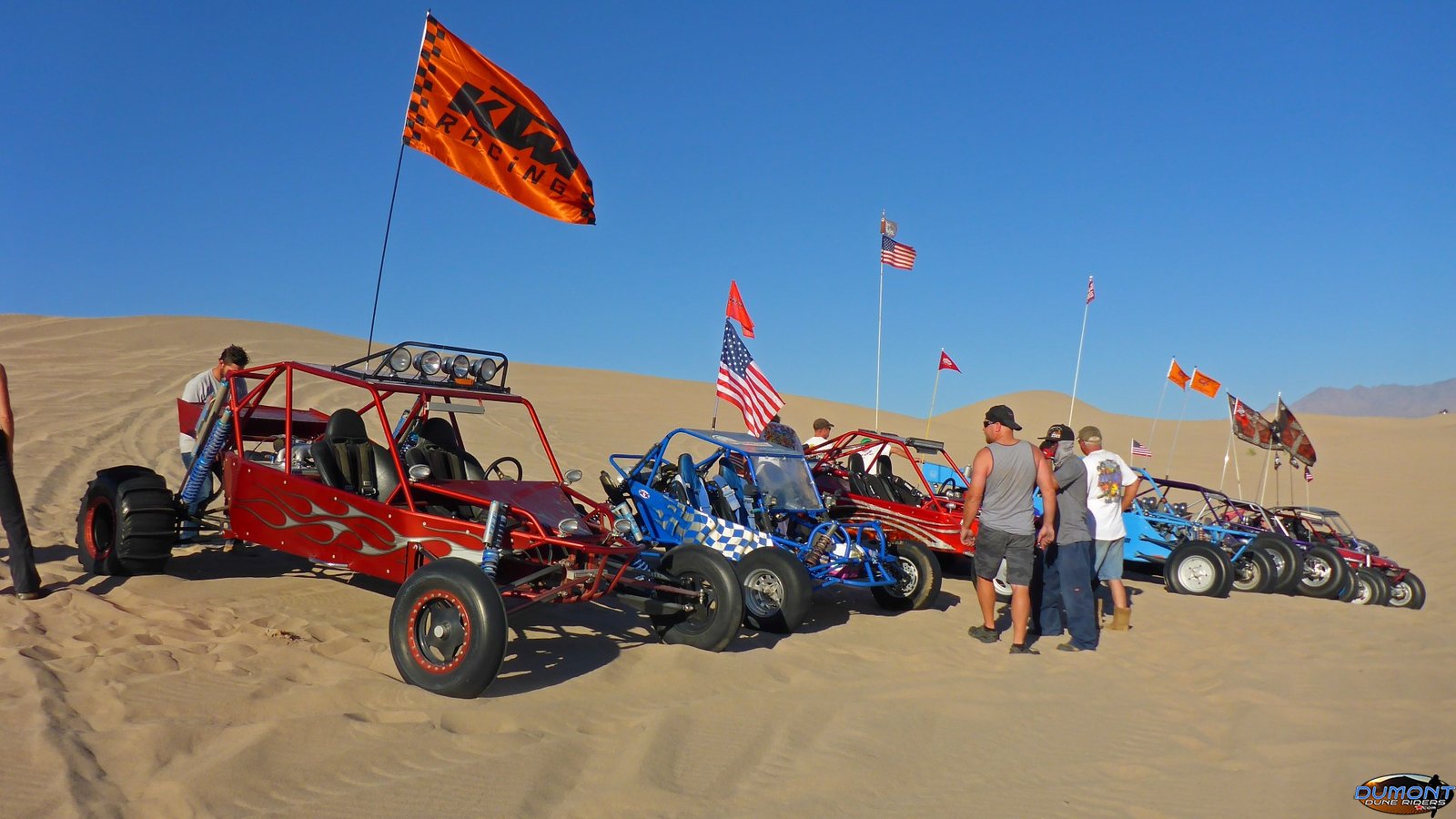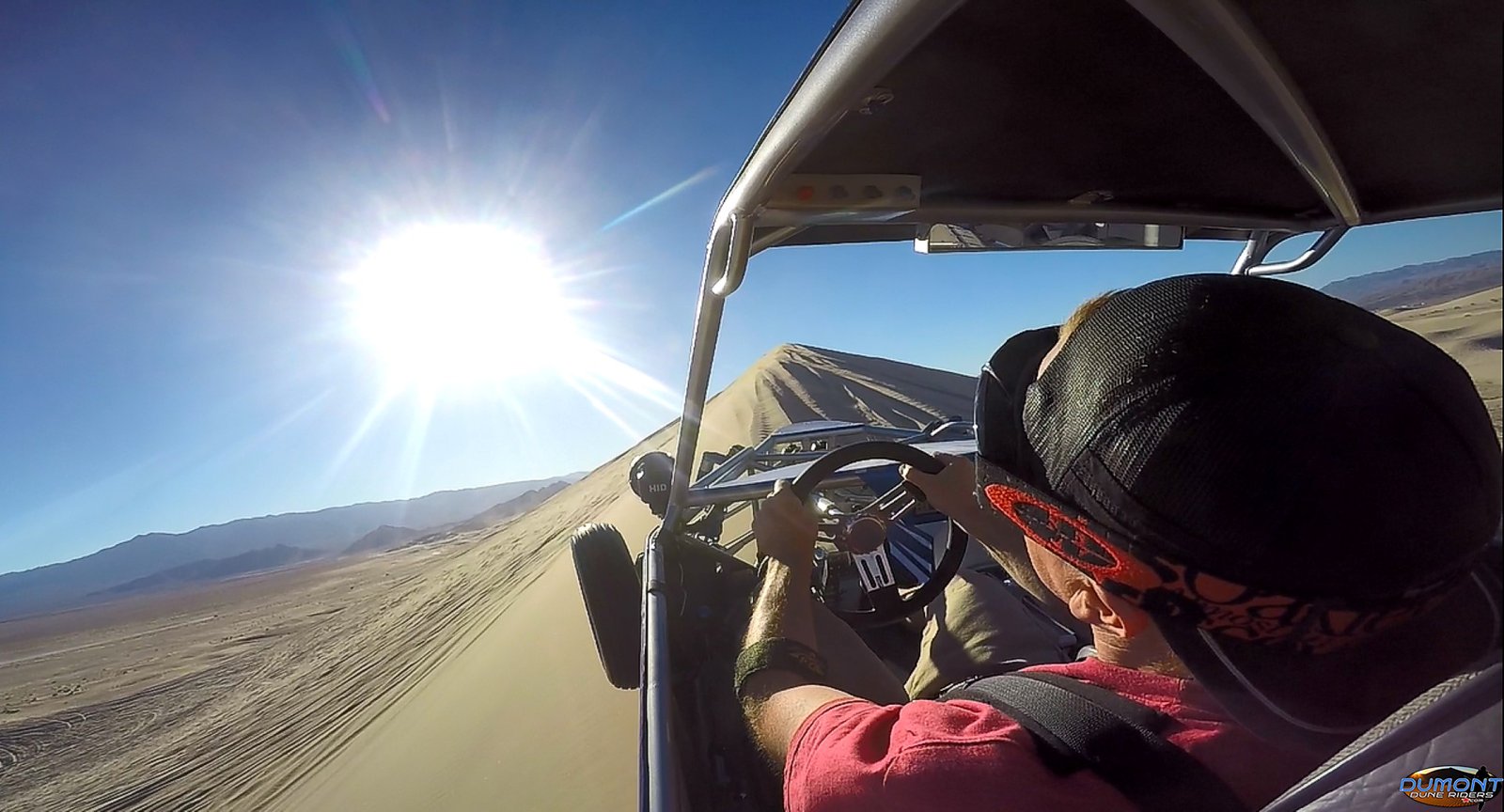 Robyn and Chris headed out for some camp hoppin. His "Spazmatic" car actually did really well this trip!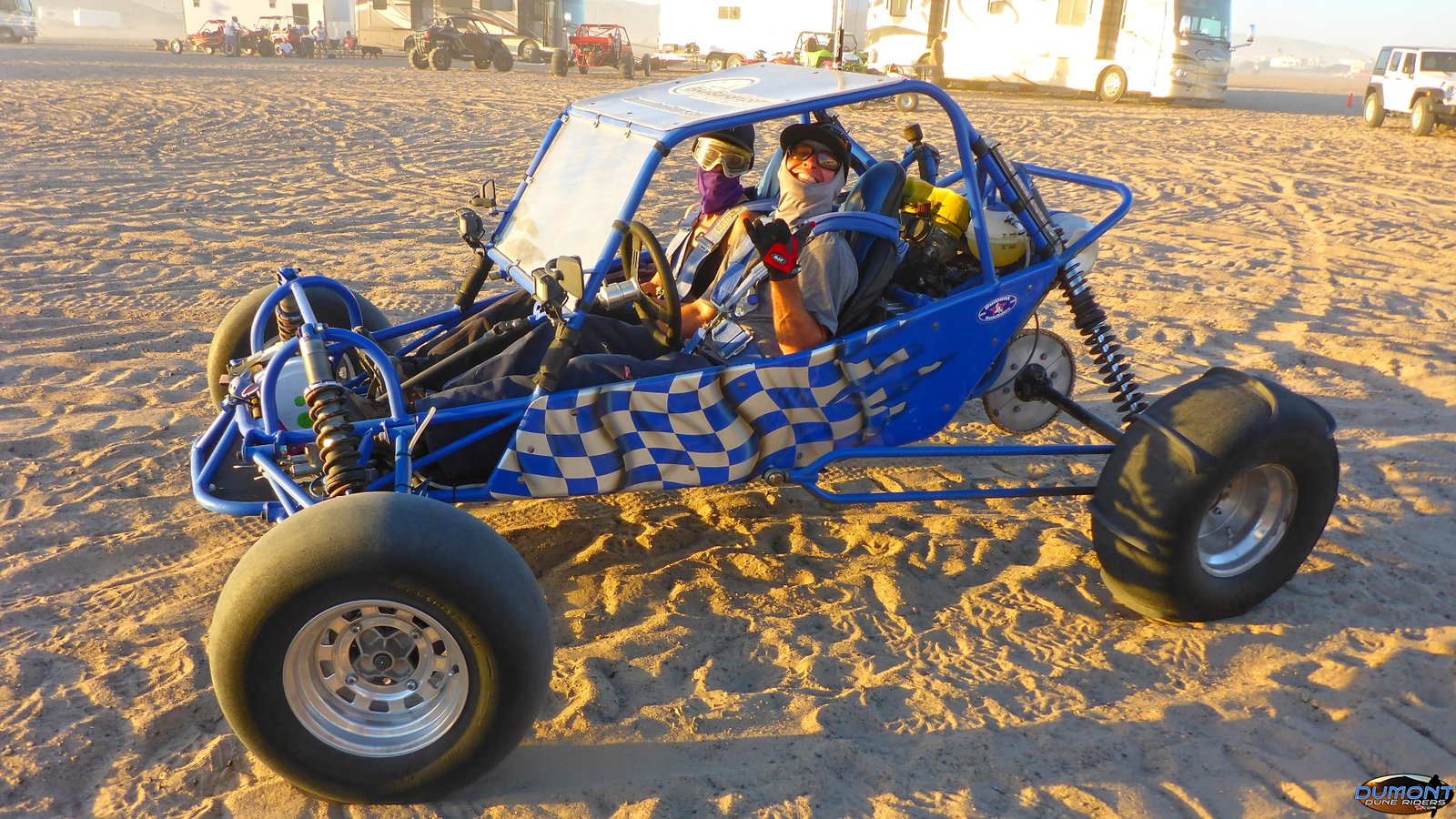 I did a little more of this again.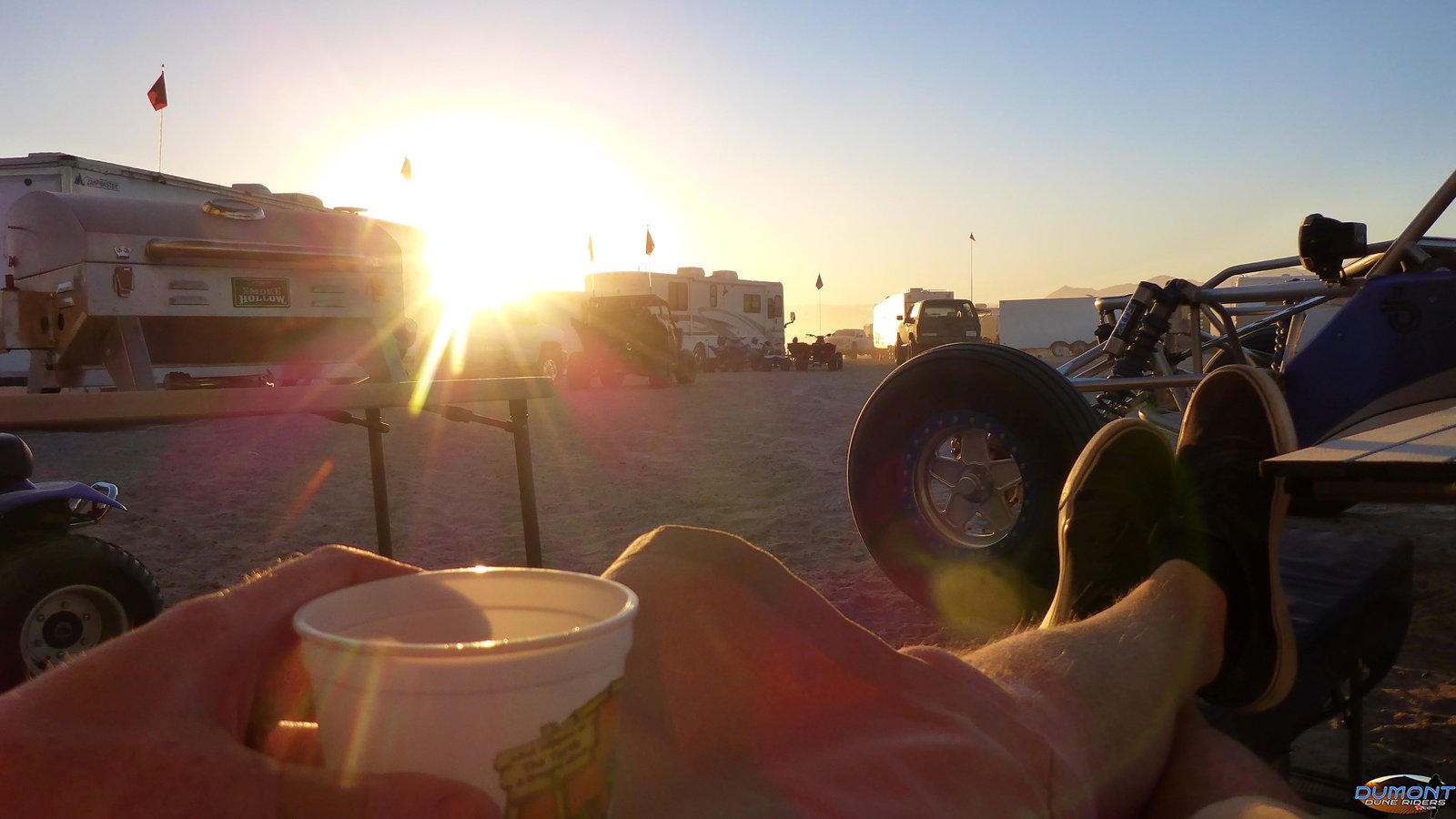 As the sun went down it got super dusty.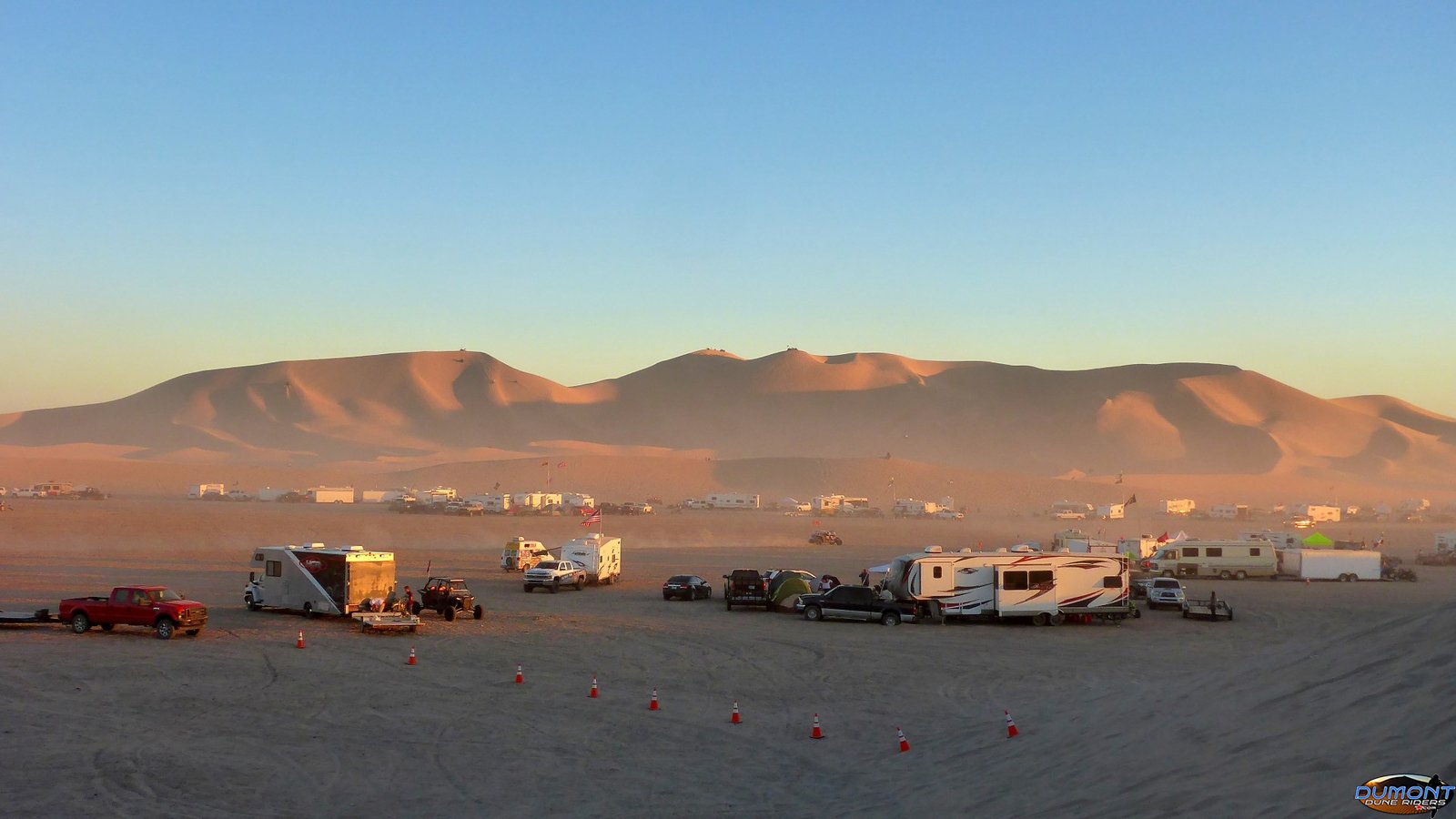 A spotted for a guy that was jumping by our camp.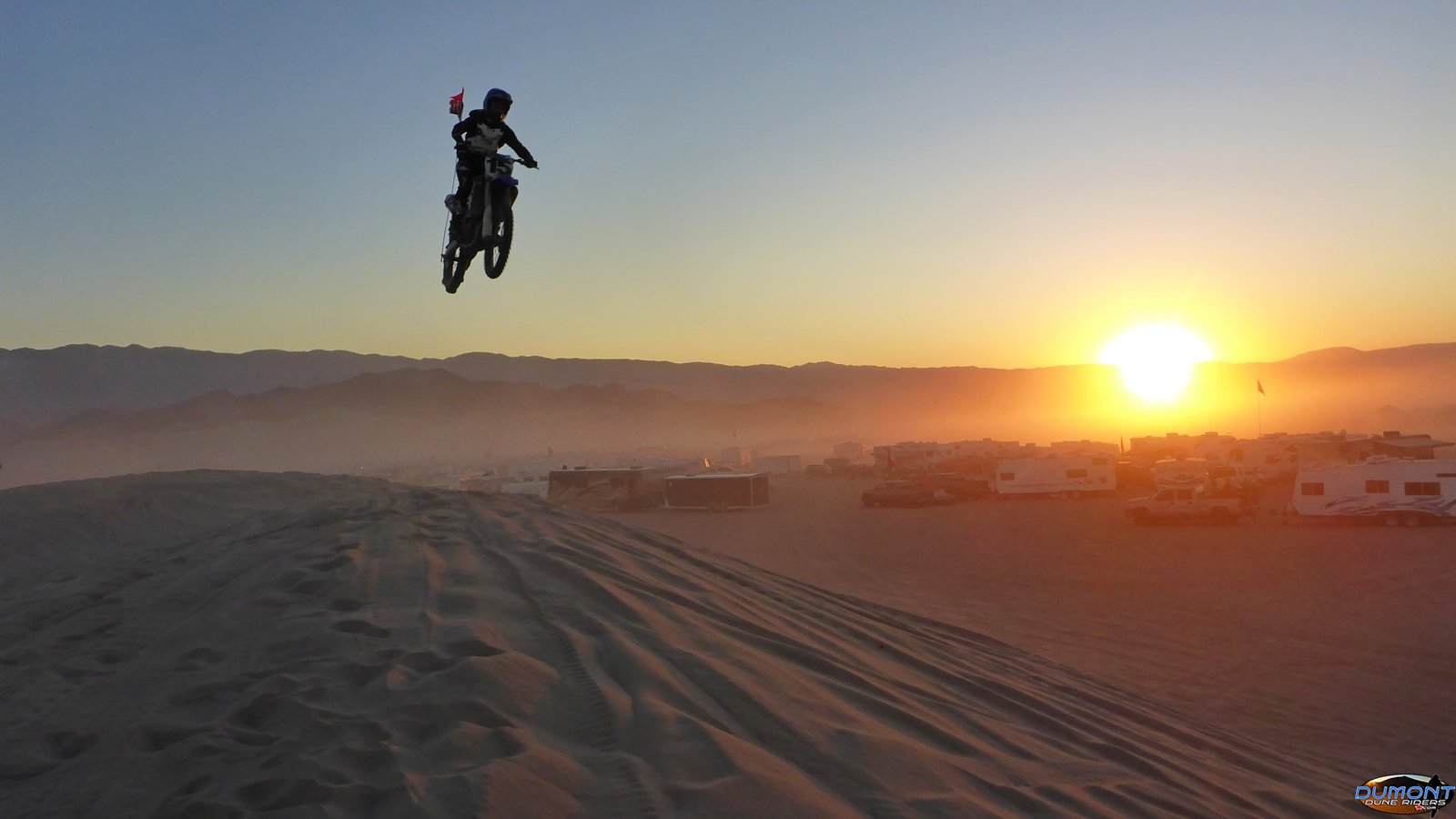 The dusty sunset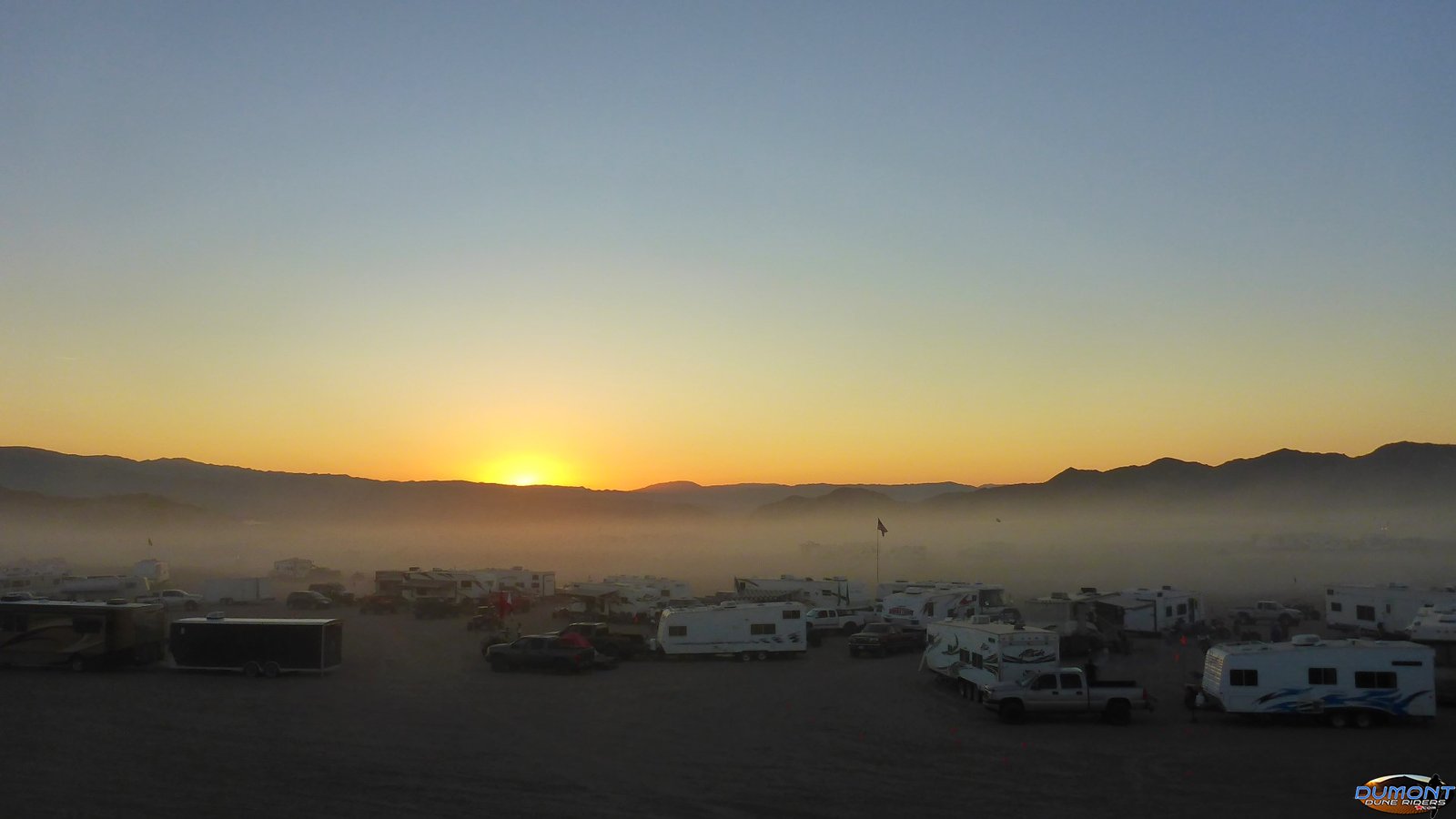 Saturday night we headed over to the Trunk or Treat. It was pretty awesome! There were a ton of people over there and Jason (president of the Friends of Dumont Dunes group) did a great job hosting it. It was like one big party.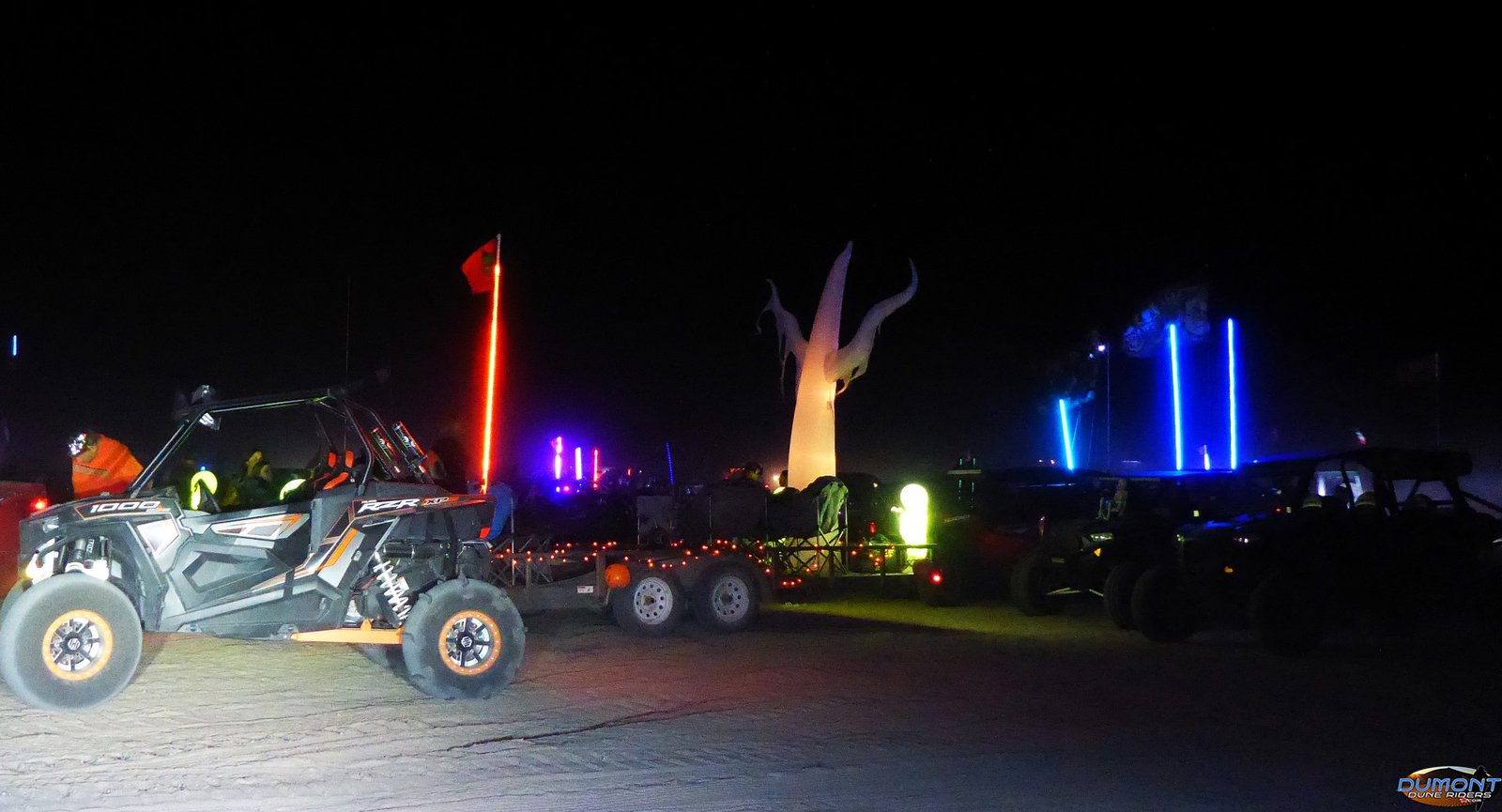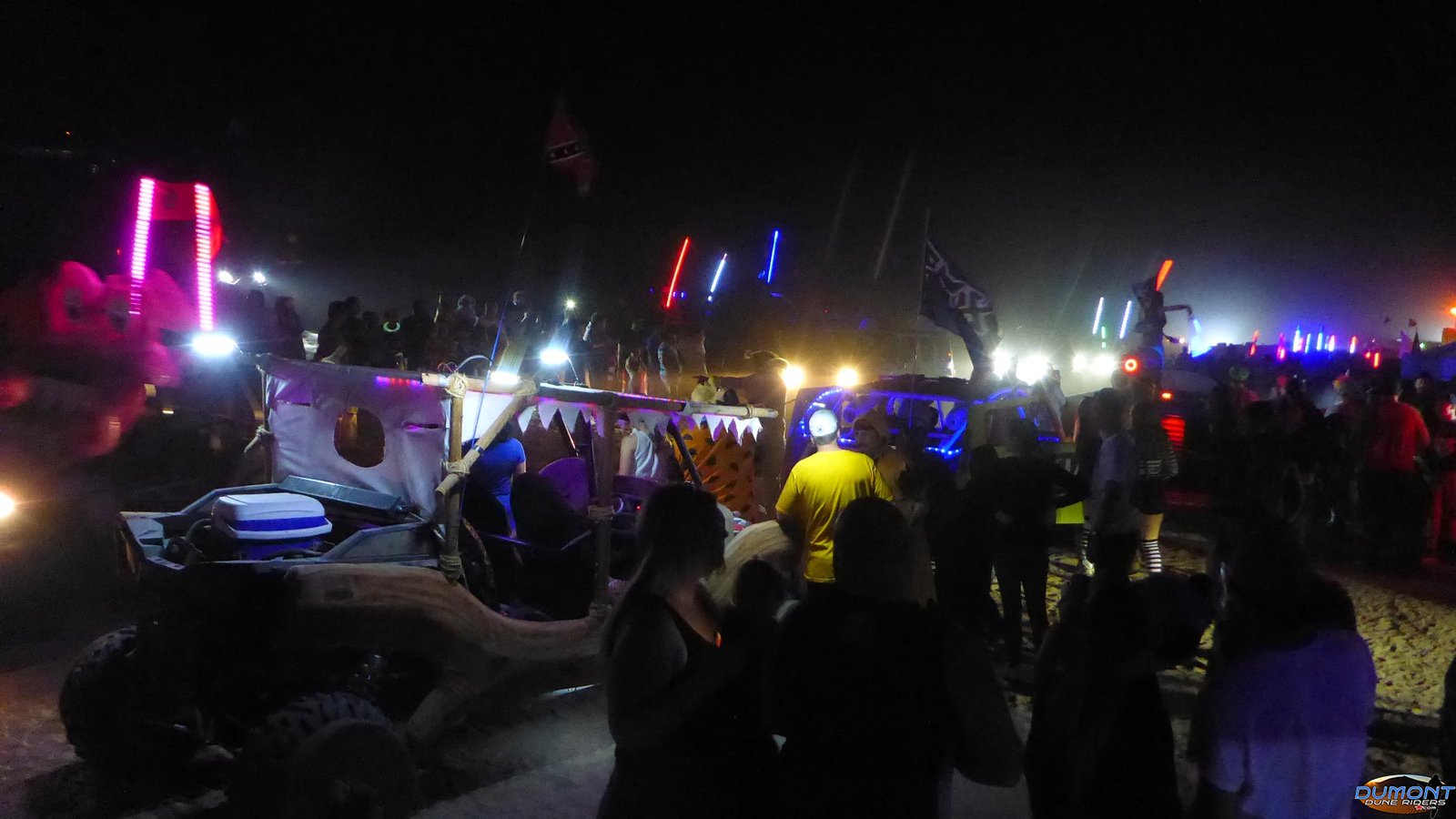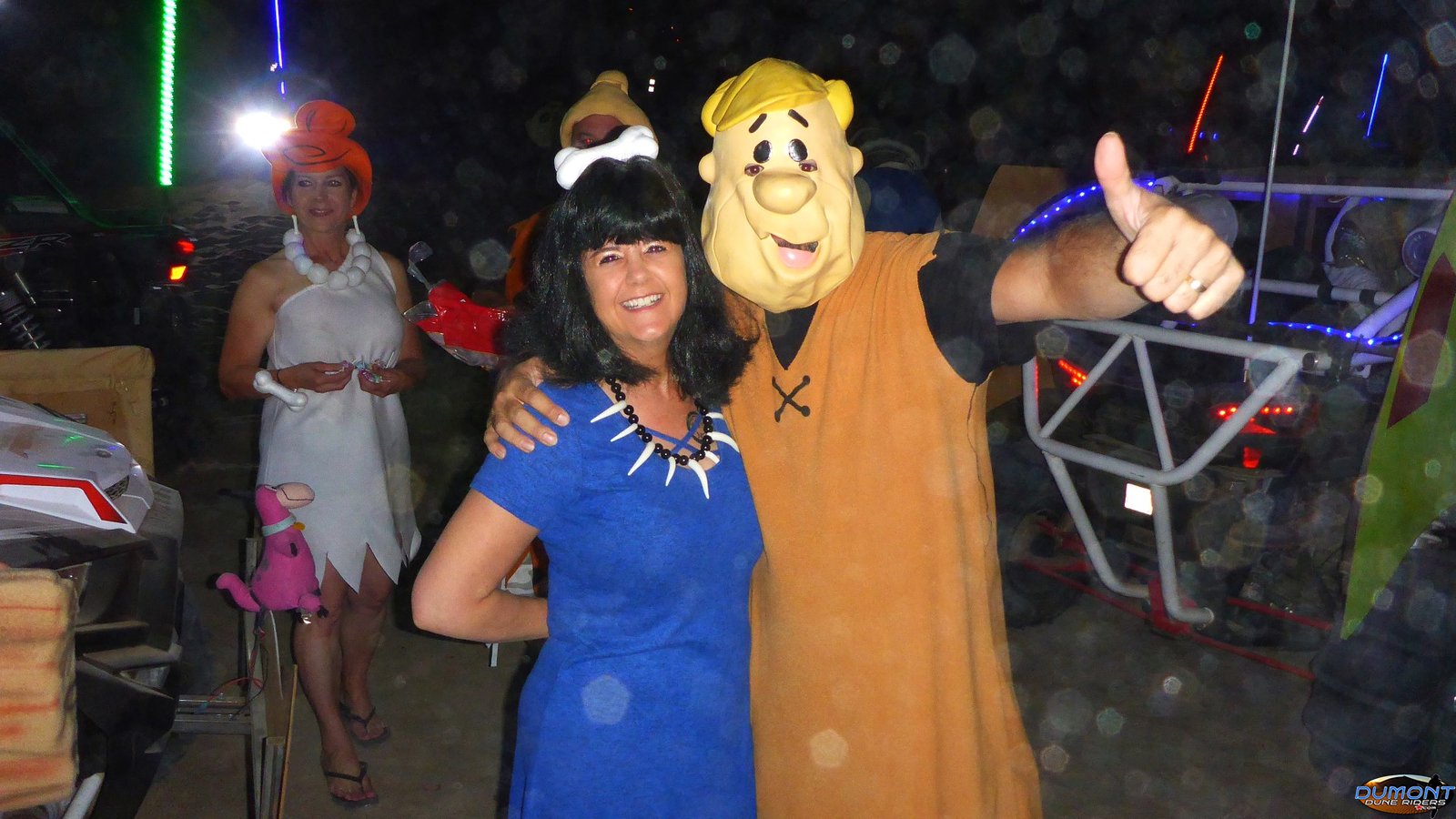 Howard won one of the plaques. I think it was the Star Wars car that took best decorated UTV.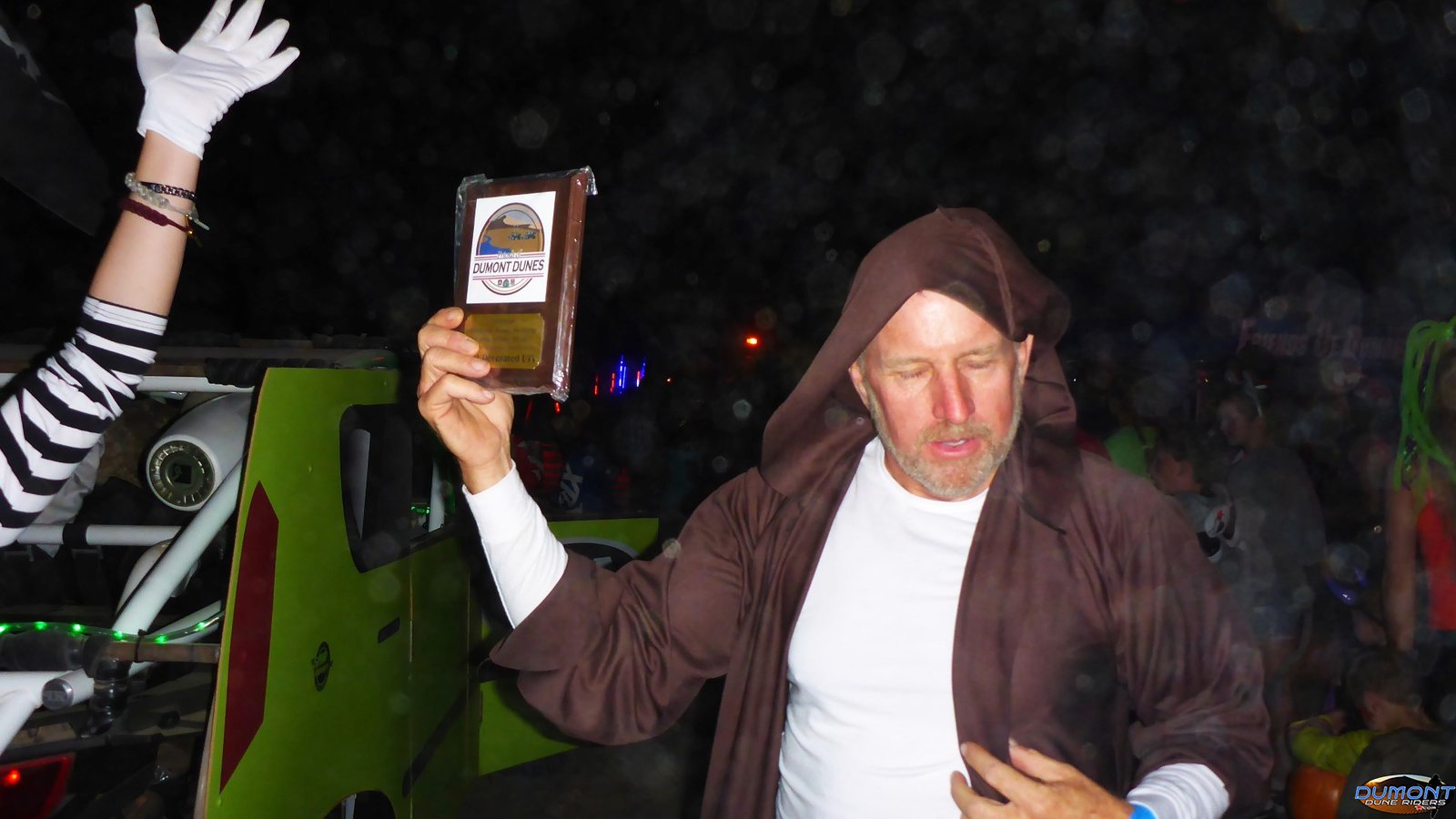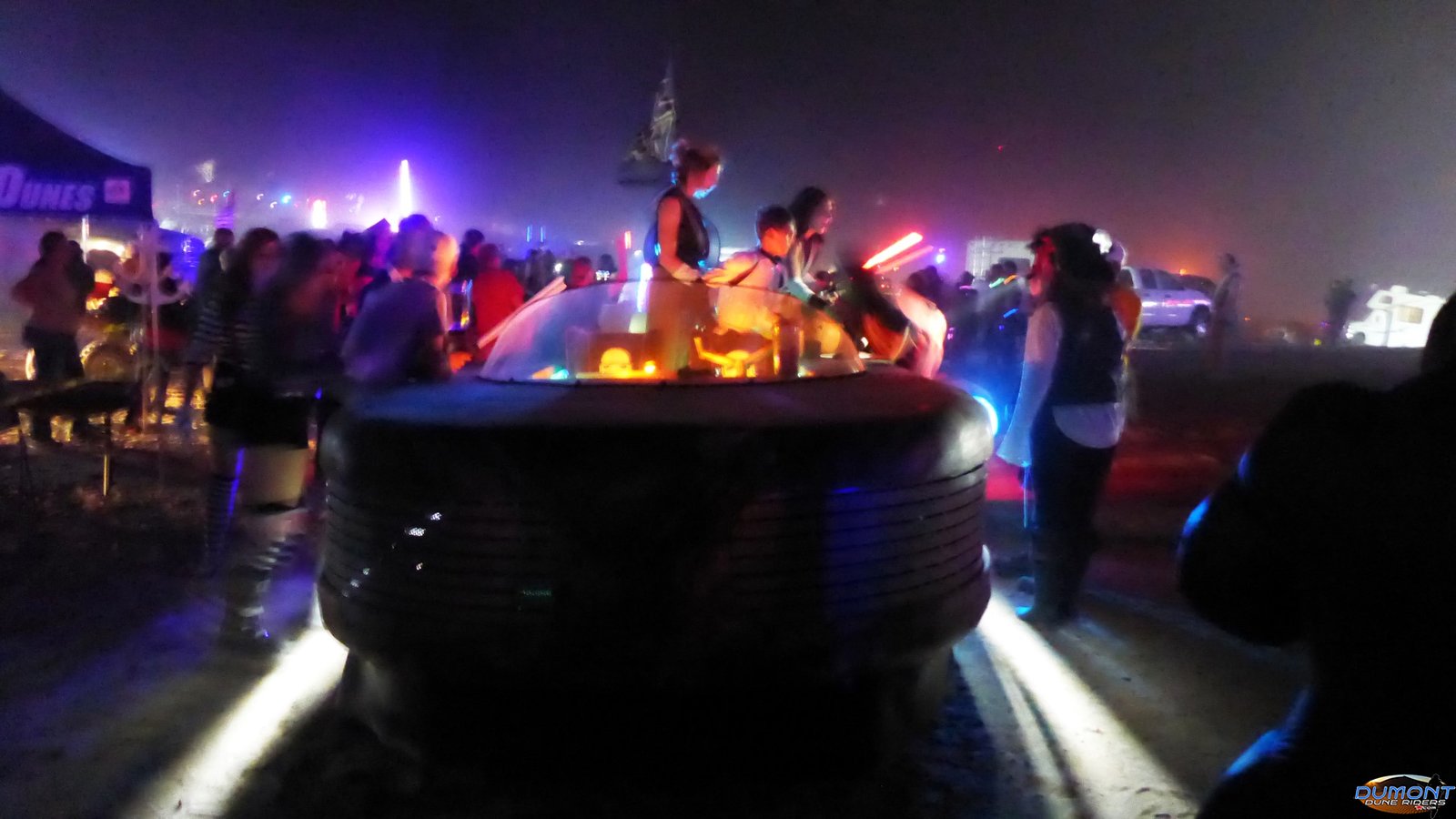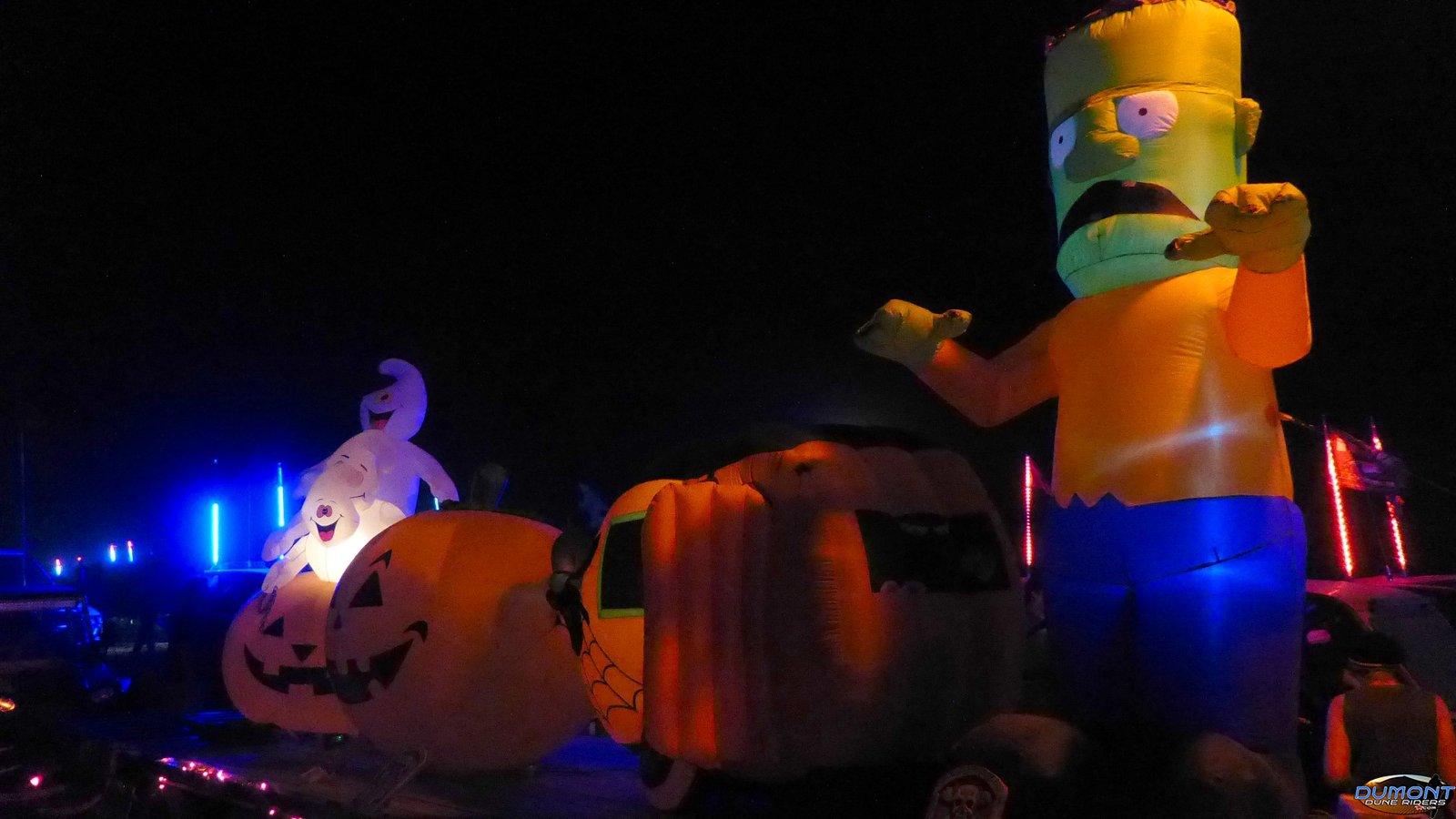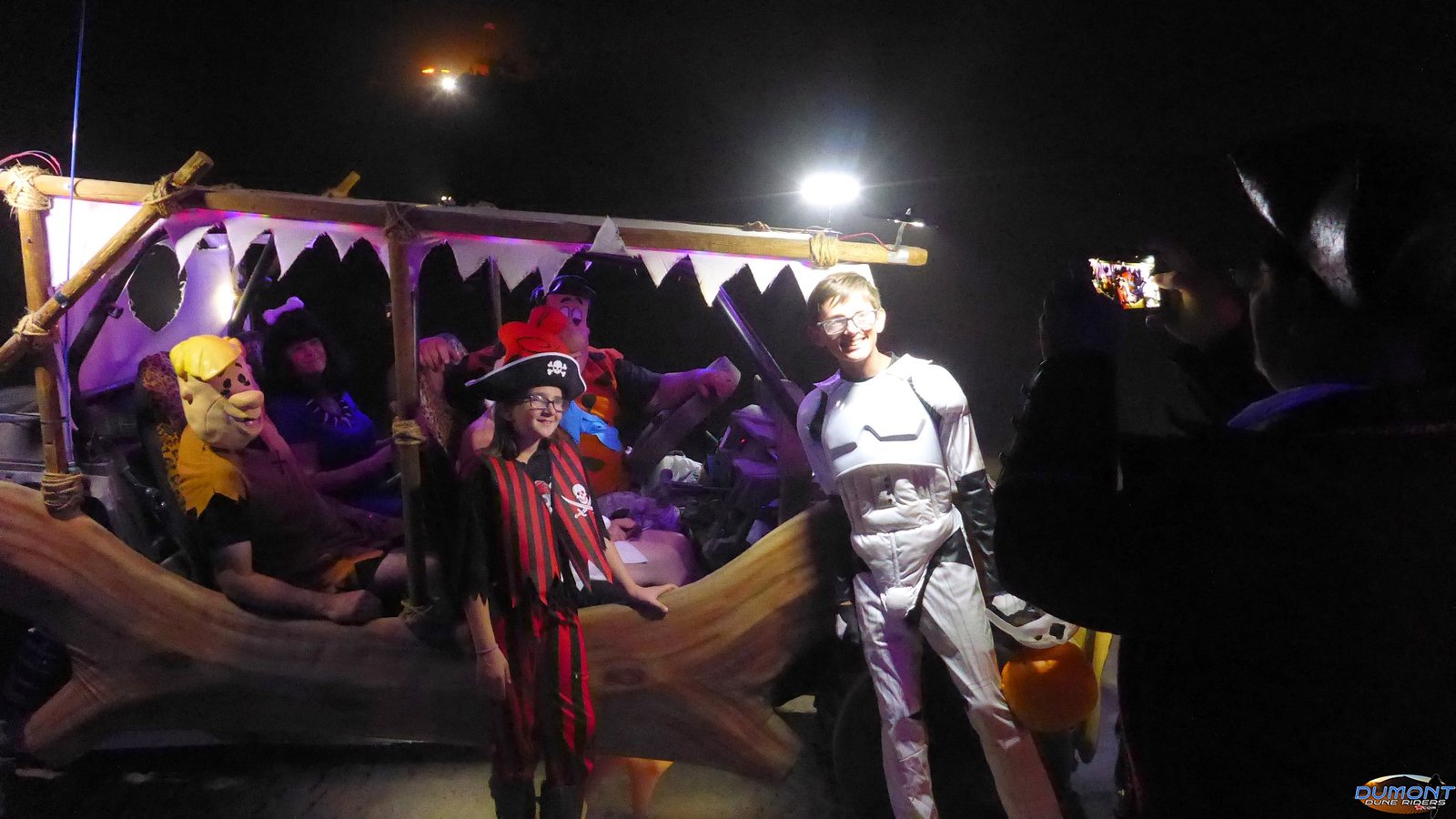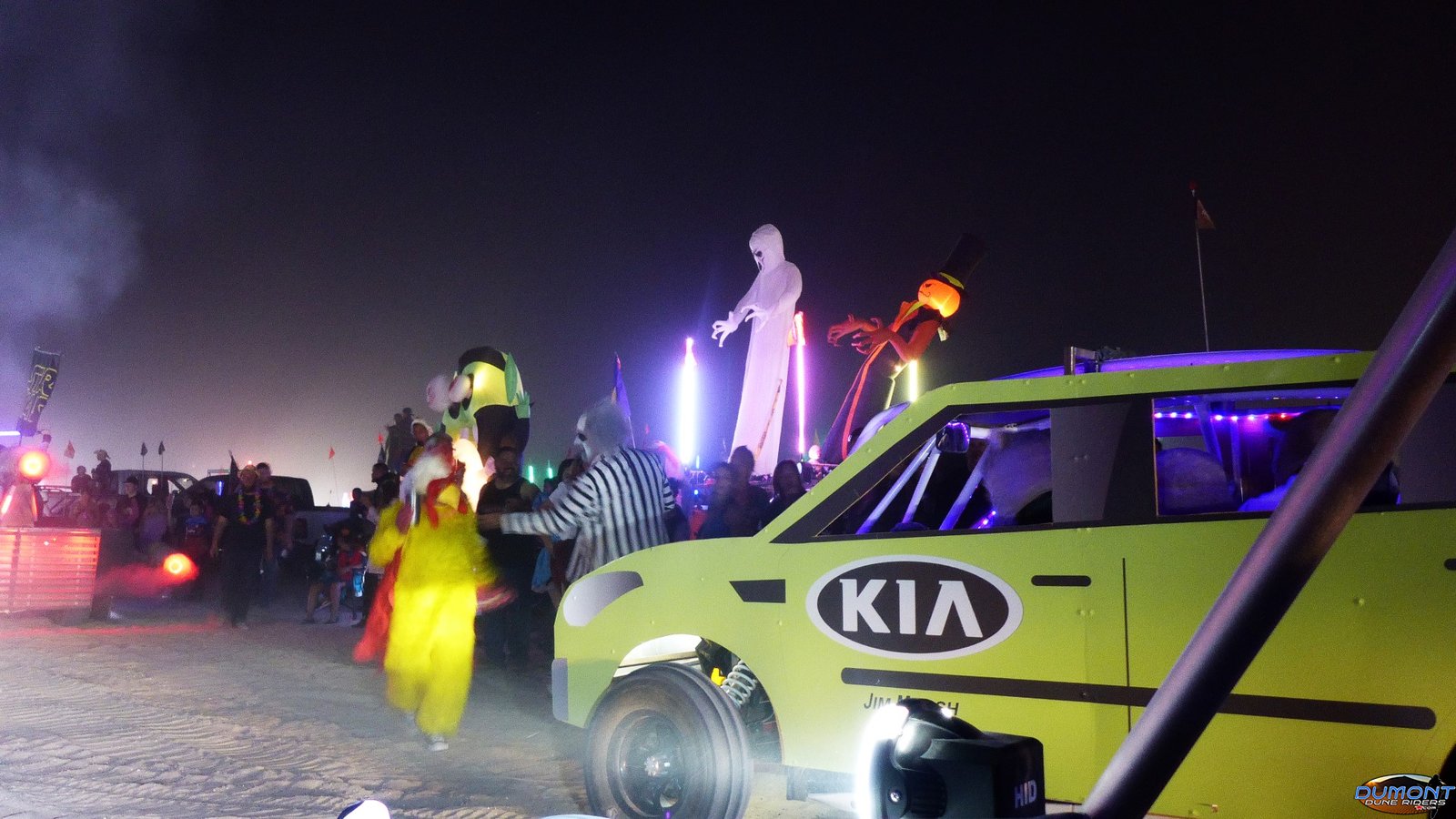 Comp Hill was insane.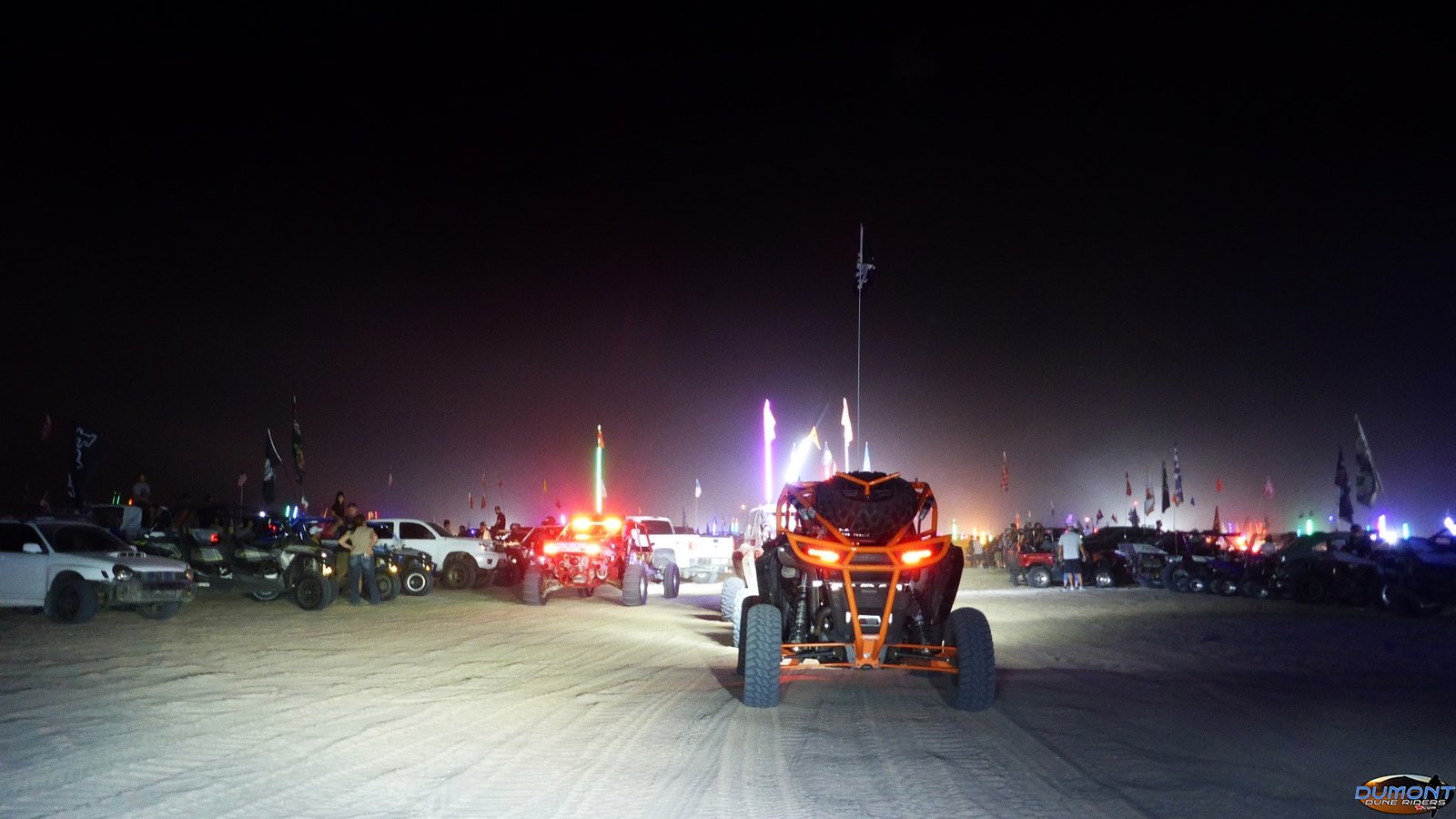 After rolling through looking for our group for probably 45 minutes to an hour, I was getting impatient. My clutch foot was getting tired. lol So I blasted up Comp and just sat up there for a bit checking out all the lights and mayhem.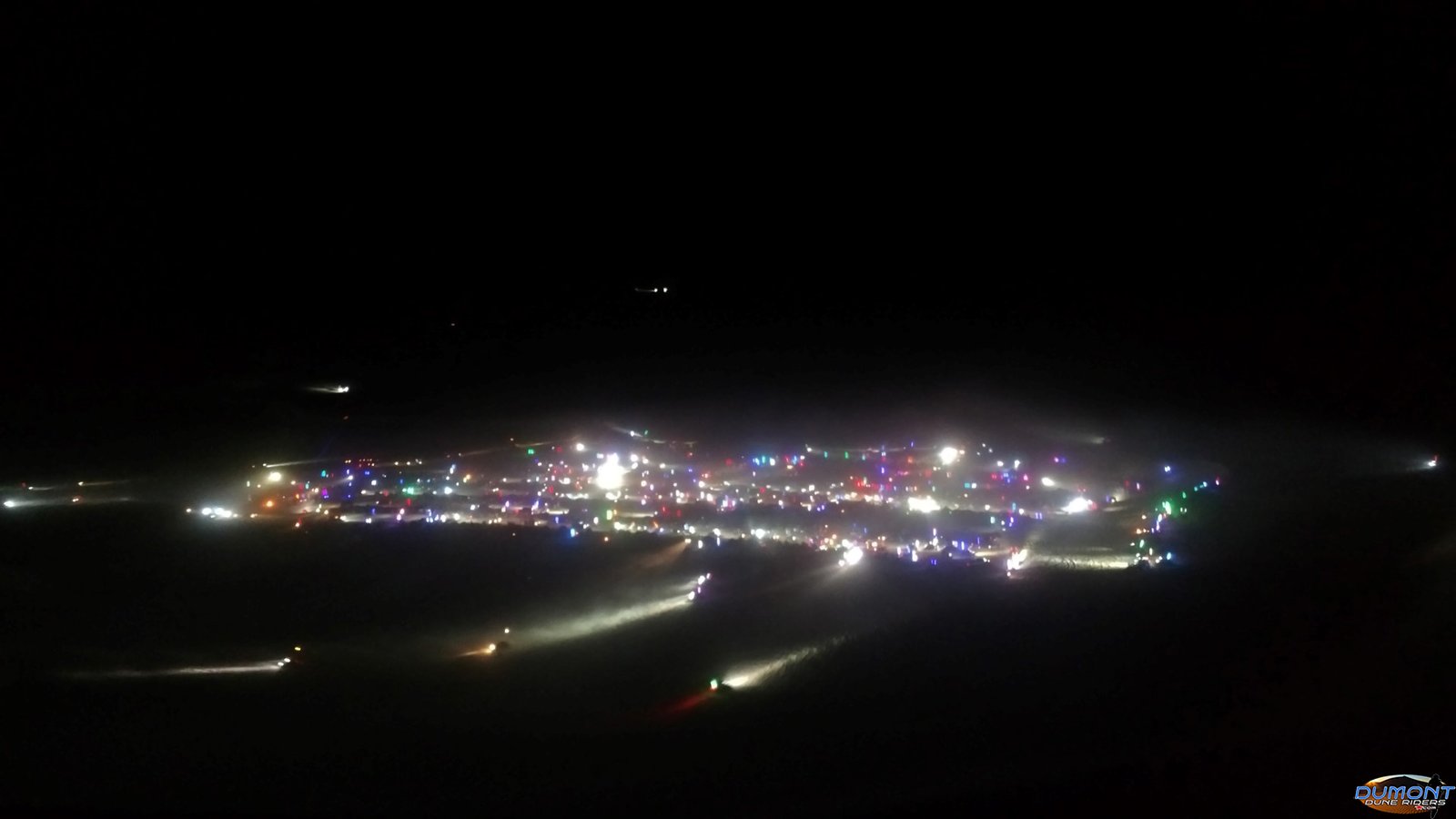 I went back down and found some of our group. I chatted with a few friends that stopped by and had a good time as usual at the hill.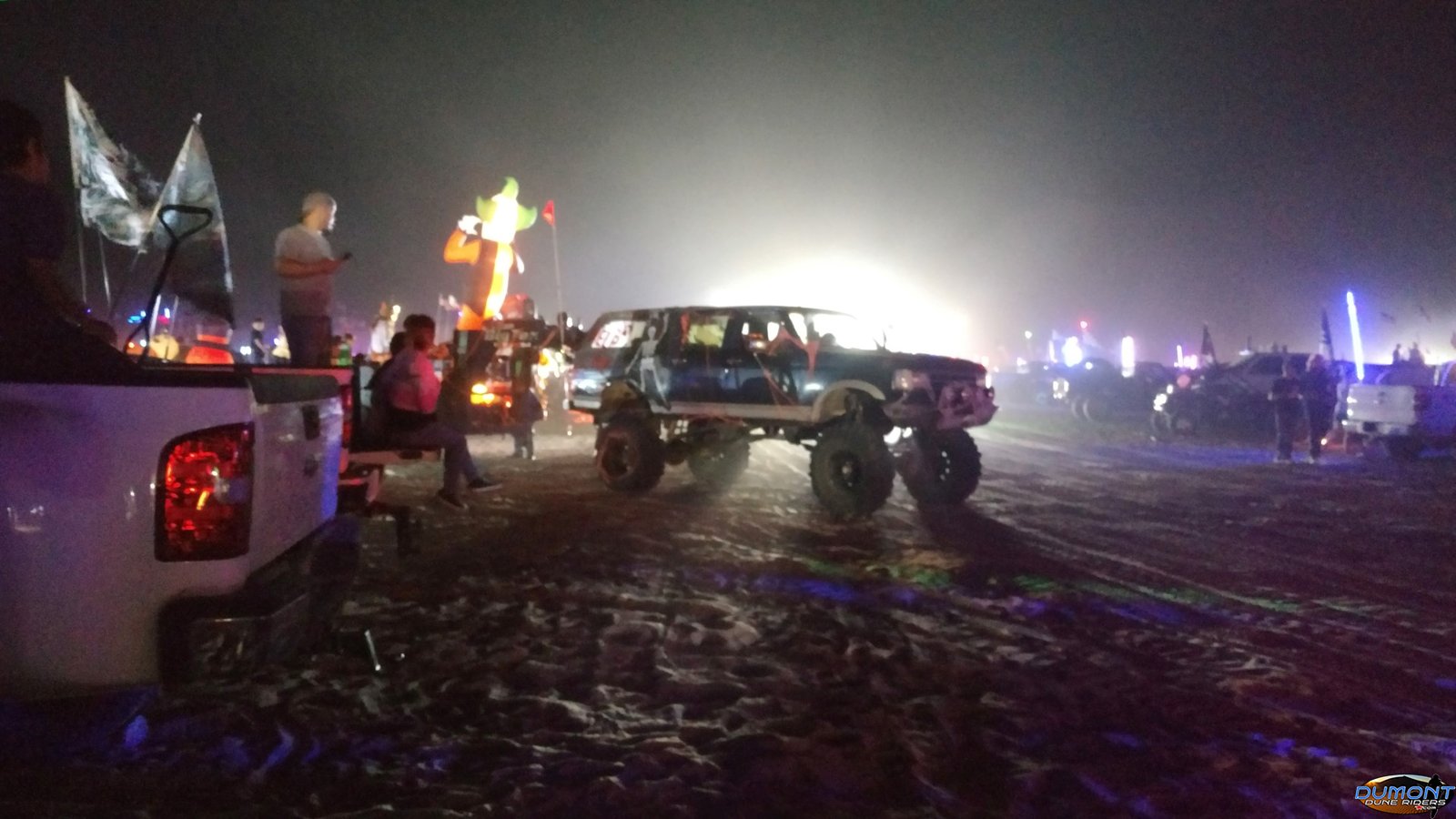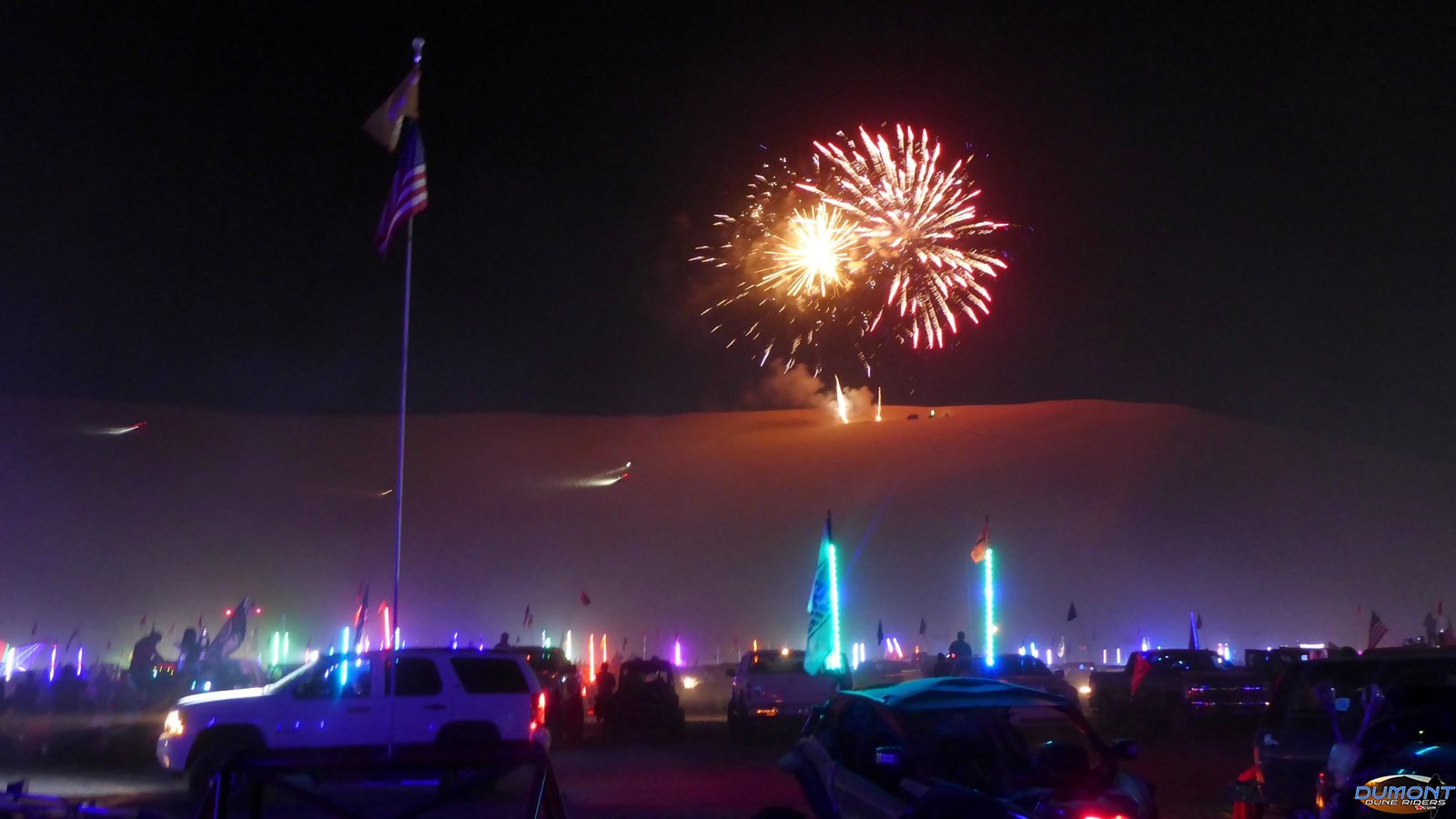 Leaving on Sunday was a zoo.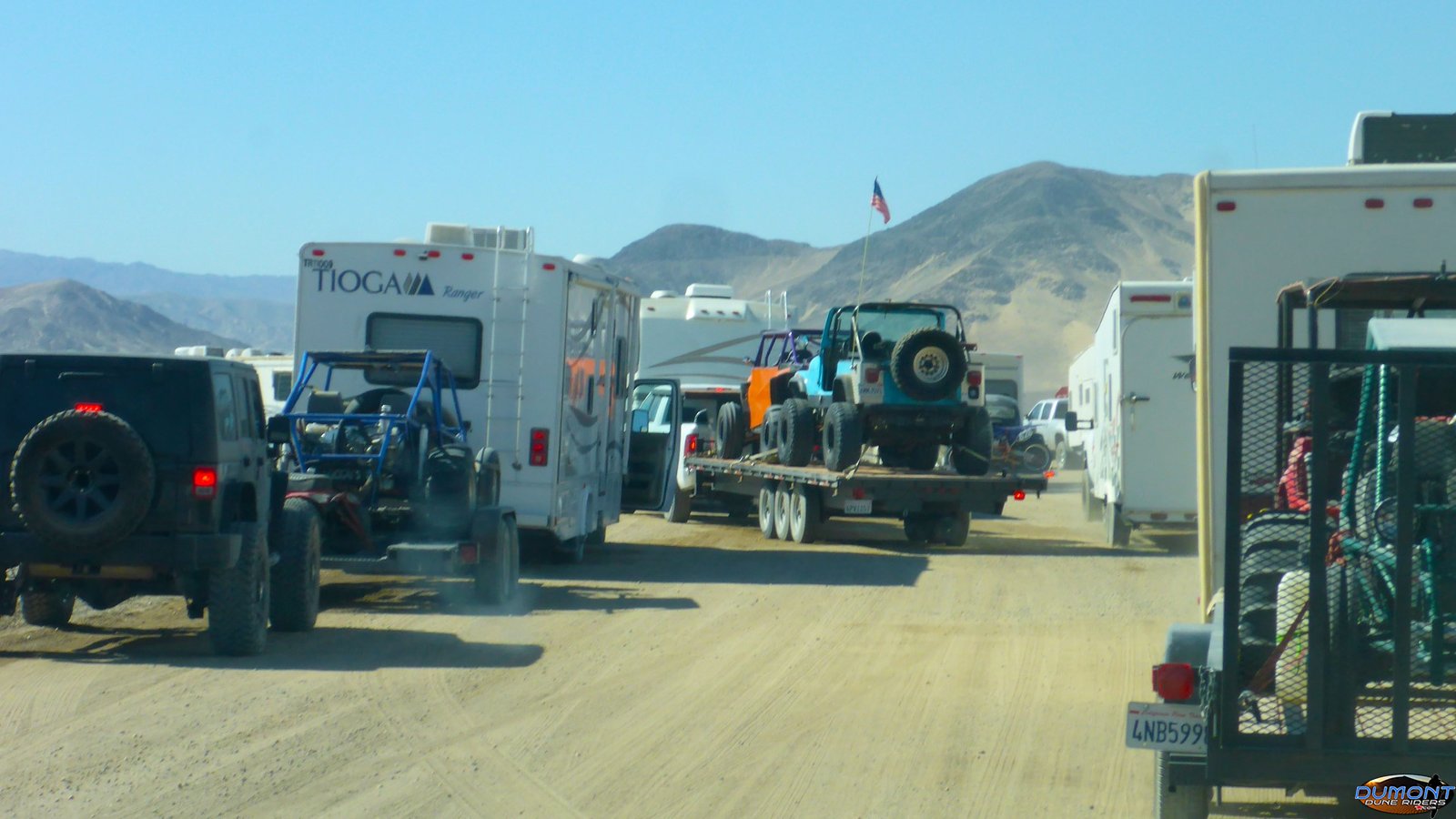 It was a great trip!
Comments
comments