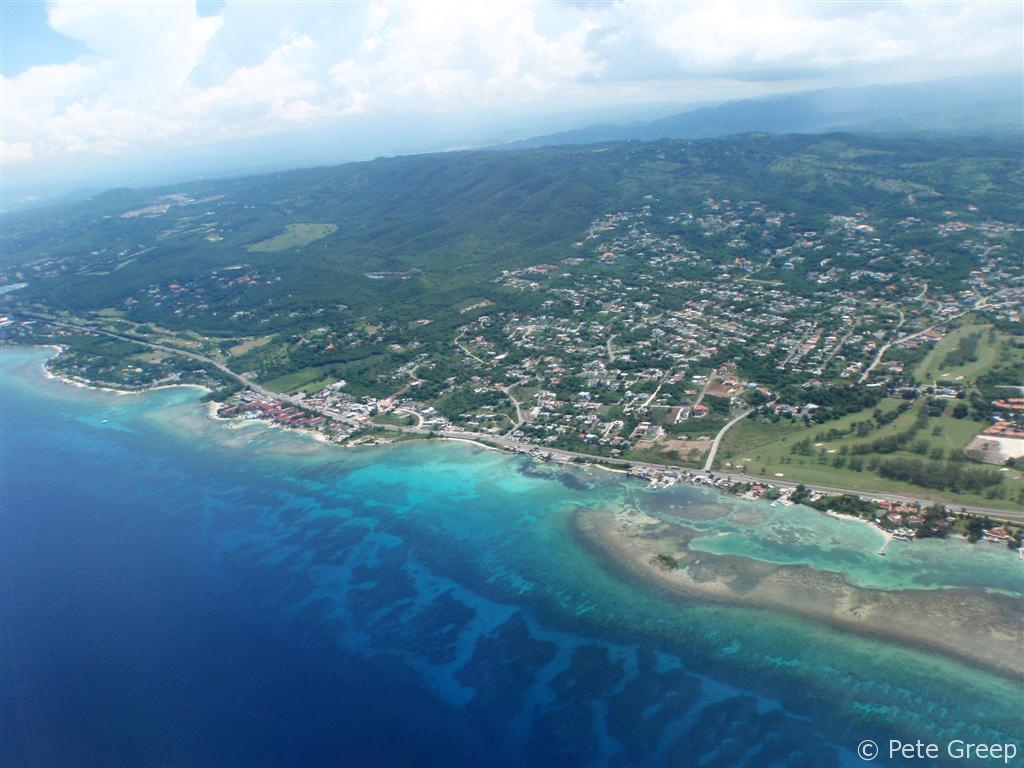 Hotel RIU Ocho Rios, Jamaica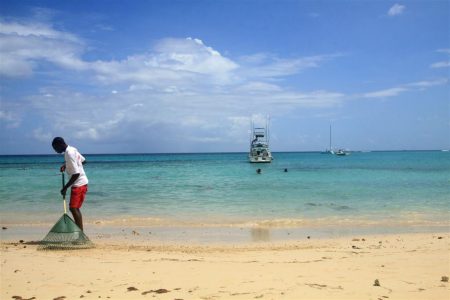 We stayed at ClubHotel Riu Ocho Ríos resort on the beach. It's an all-inclusive resort so we didn't have a care in the world for the week we were there. All the food, alcohol, beach, and entertainment you could handle…it's all included. The weather was amazing aside from the humidity at times which we weren't very used to, but the ocean breeze took care of that. Every day it was 78-85 degrees, morning, day, night…didn't matter. The beaches were so nice, crystal clear water, white sand, and palm trees with coconuts. The staff raked the beaches daily and the place was very top notch and high class. The nighttime entertainment was very impressive. They had themed shows nightly and the performers were Cirque-quality or better at times.
ClubHotel Riu Ocho Ríos: HIGHLY RECOMMENDED!
---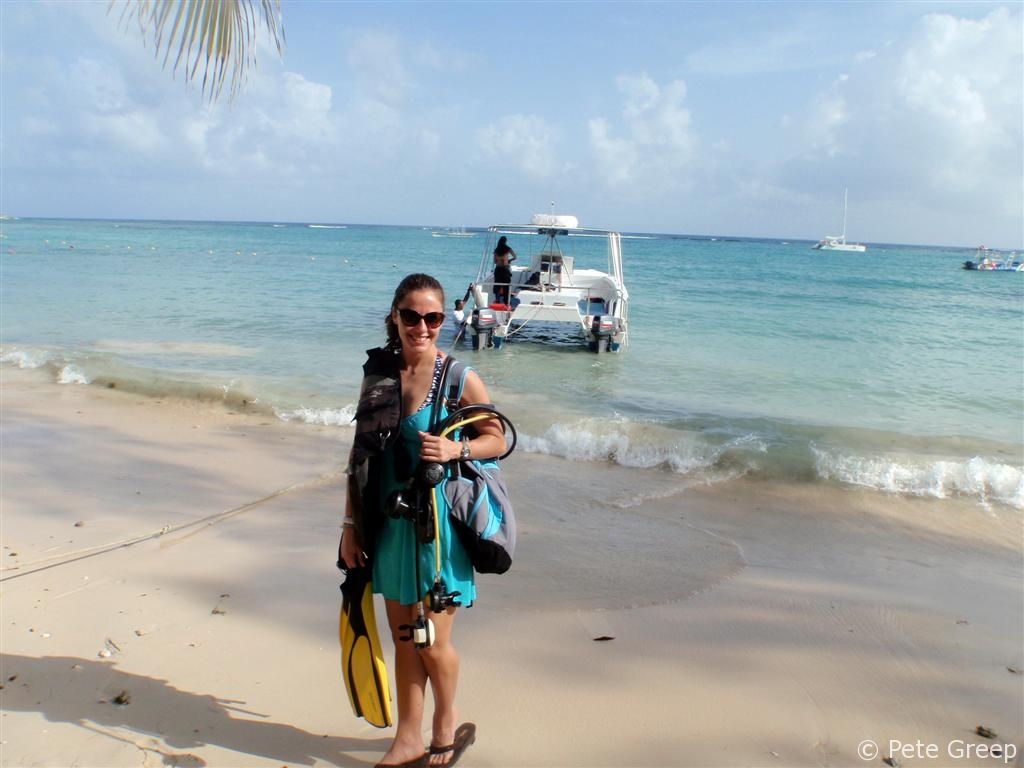 SCUBA! You're in the Caribbean, do have to do it! We went diving a couple times while we were there. This was, by far, one of the most thrilling things I have ever done. There was so much to take in when we went our our first dive. There is a whole world down there that I could never appreciate until now. I was blown away with the vastness and beauty of the ocean. The visibility was amazing and the water temperature was warm all the way down. Unfortunately I wasn't able to get any pics because our camera is only rated to 32 feet. Anna went as far as 135ft and I hit about 100 feet! That is exhilarating and terrifying at the same time. What a rush! If you ever thought about getting SCUBA certified…do it! If you are too chicken, get over it and face your fears. It's not difficult to learn and get certified. You won't regret it.
---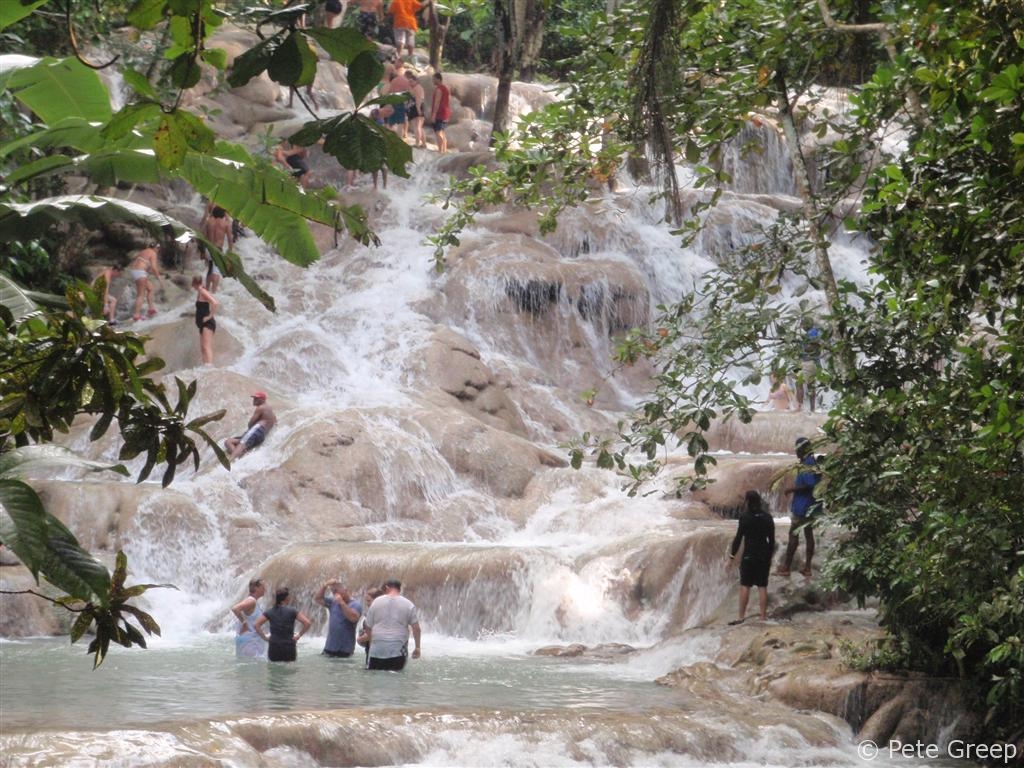 These falls were amazing. We had our own private catamaran boat take us over there. It rained for a few minutes on the way, but it felt great. Even the rain is warm down there. Along the way our boat staff pumped us full of rum punch. What better thing to do right before we climb some waterfalls, rocks and raging waters right? haha Anyways, the pics speak for themselves and this was such a blast. We hiked up and then came back down the falls instead of taking the ramp down.
Dunn's River Falls Tips

Bring a waterproof camera.

Wear water shoes, not flipflops.

Skip the guide and do it alone, unless you are very bad at climbing.

Bring the very minimum (room key, cash, ID, etc) in a waterproof in lanyard. 

Explore a little and check the place out. There's a gorgeous jungle with streams at the top!
After Dunn's River, our boat staff stopped near a really cool reef so we could do some snorkeling on the way back. I dove down and saw a stingray and swam with it for as long as I could hold my breath. I wish I was able to snap a better picture of it, but I was just happy to see one in the ocean.
---

Man oh man did we enjoy the beach! We got plenty of R&R daily on the beach. Every time we went down there we fell asleep. It was paradise and so relaxing. The only reason we had our phones with us was to use them as mp3 players with our little bluetooth Jawbone Jambox. They remained in airplane mode the whole time. We didn't use a phone or computer for 7 days. It felt great to disconnect from the world. We also did tons of snorkeling right there out past the boat bouy line in the reefs. There were plenty of fish, anemones, sea urchins, and underwater plant life/ corals.
---
At Dolphin Cove Ocho Rios we did it all. We were able to pet, hold, feed and swim with the dolphins as well as 6-7 foot sharks and snorkeled with the stingray too. We usually don't like very "touristy" type places like this, but the thing I liked about Dolphin Cove was that it is literally in the ocean.  The staff was great and we had a good time.
---
During our stay, we made friends with all the scuba peeps at the scuba hut. One of the dive masters was generous enough to bring us into town and show us around. Good thing too because we had no idea where to go and where to avoid. It's crazy how different their world is. The drivers are crazy down there. They have their own language when to comes to honking. Everyone is constantly honking at each other, but there is a language to it per say! Apparently 1-3 honks meant different things, but I don't remember exactly what the rules were. Ocho Rios is very poor. They have over 50% unemployment so there are people just chilling and standing around town with nothing better to do. Gas is $112-120 a gallon JD. That is about $1.15 US though, pretty cheap. The conversion rate is about $82 JD to $1 US. Everything else besides fuel seems to be priced about the same as US. All the kids getting out of school were in uniform. We hit up the market and they were even more pushy than in Mexico. We left there pretty quick. We felt bad for just browsing. The vendors kept saying, please come in and see what we have, no charge for looking. Some of the shops weren't too bad, but everyone seemed to be selling the same wood artwork, mugs, bracelets, t-shirts and jewelry in general.
---
Jamaicans are some of the happiest and friendliest people we have ever met. And no, it's not because everyone down there is high and smokes weed all the time like many people think. Many of the locals and staff we talked to had never even tried it. Yes, it is very much illegal down there just like it is here. Those people are very in tune with each other and the island. They are happy to be alive and live everyday with such a positive attitude. It's awesome. I wish more people in the US would embrace this attitude. Everyone we ran into was friendly and wanted to make sure we were having a good time. I mean everyone. Even the vendors and drug dealers who roam the beach. After turning them down numerous times, they still just chatted with us about Jamaica and whatever and hoped we would return. We'll definitely be going back. By the end the trip we were speaking like Jamaicans with phrases like ya mon, no problem, respect, feelin irie, and shortened words of slang like de and dat that seemed to just flow.
Comments
comments