It's been a very long and exhausting week of work and working Saturday meant I was going to have a very short weekend. Part of me wanted to come home and plop down on the couch and just crash. The other part of me was craving some adventure. Every spring when the temperatures are in the 70's and 80's, all I can think of is riding. So after working 6 days in beautiful weather, I felt I should go out and take advantage of the rest of the day and squeeze in an easy, relaxing ride on the 690.
Like most of my quick-fix rides, I set off to the south via 95.
I passed by the dry lake bed as a couple ultralights were flying. As it turns out, one of them was a buddy of mine.
Continuing further south, I headed towards Lake Mojave. I wanted to ride to the water's edge.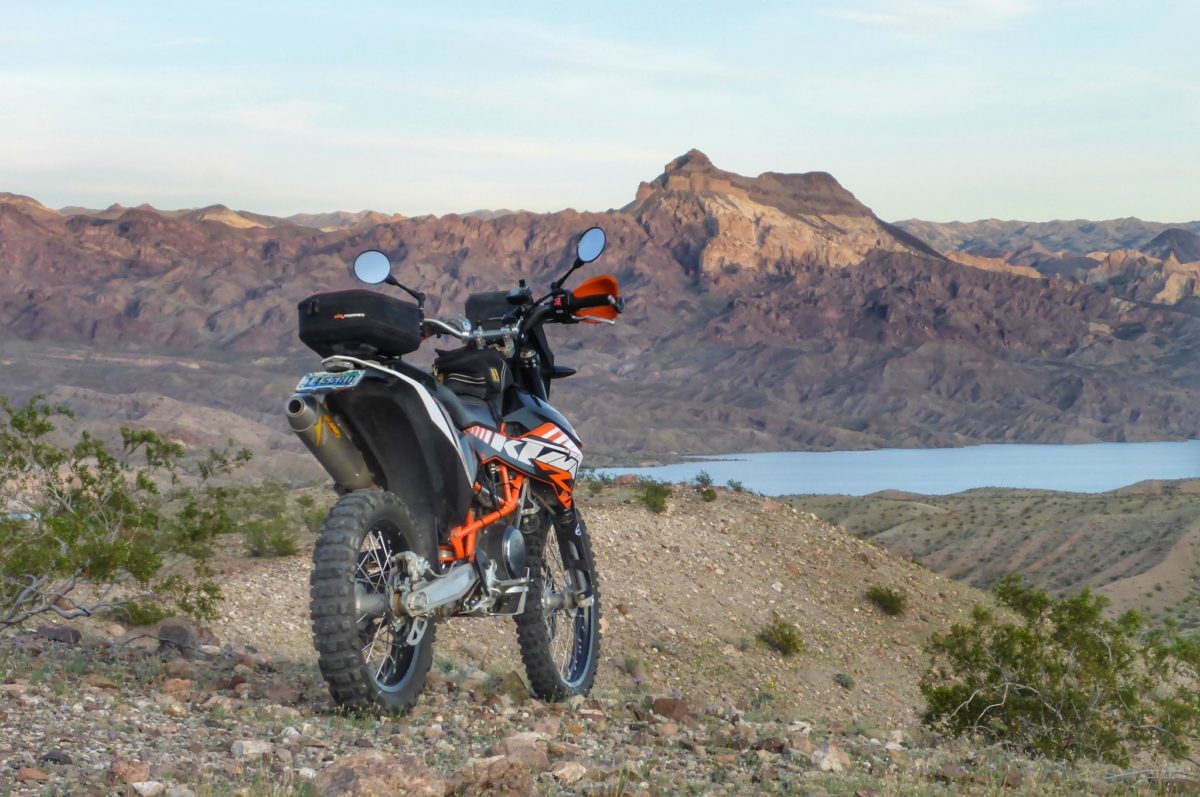 Eagle Wash always has too many people, so I took the dirt road over to Placer Cove. On the way, the trail side was lined with yellow flowers.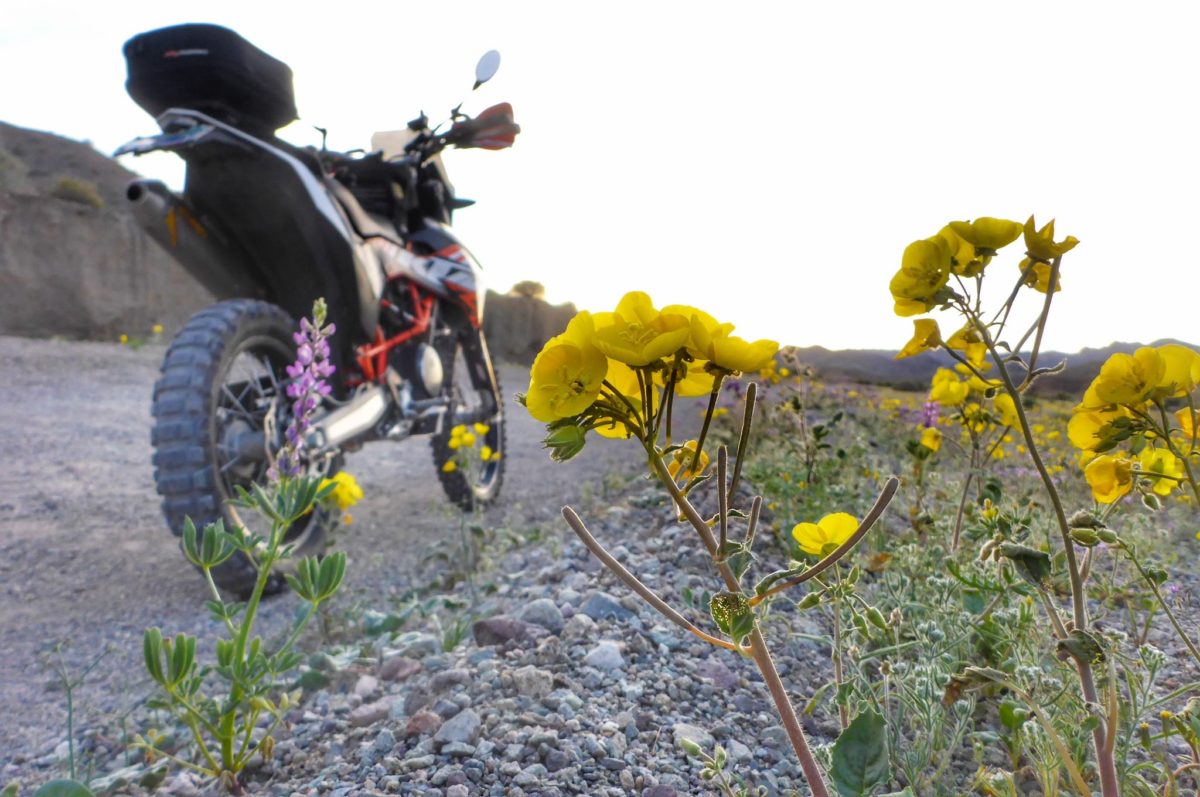 Lake Mojave! Mission accomplished.
There was still plenty of daylight so I high tailed it to Nelson Ghost Town on the way back. The skies were abundant with color and the moon had just started to rise above the hills. It was the perfect backdrop for some quick pics.
Although there was very little light left, I could only keep riding into the sunset. That meant turn on to the dirt road that goes through Nelson Hills.
The hills drew silhouettes against the red skies.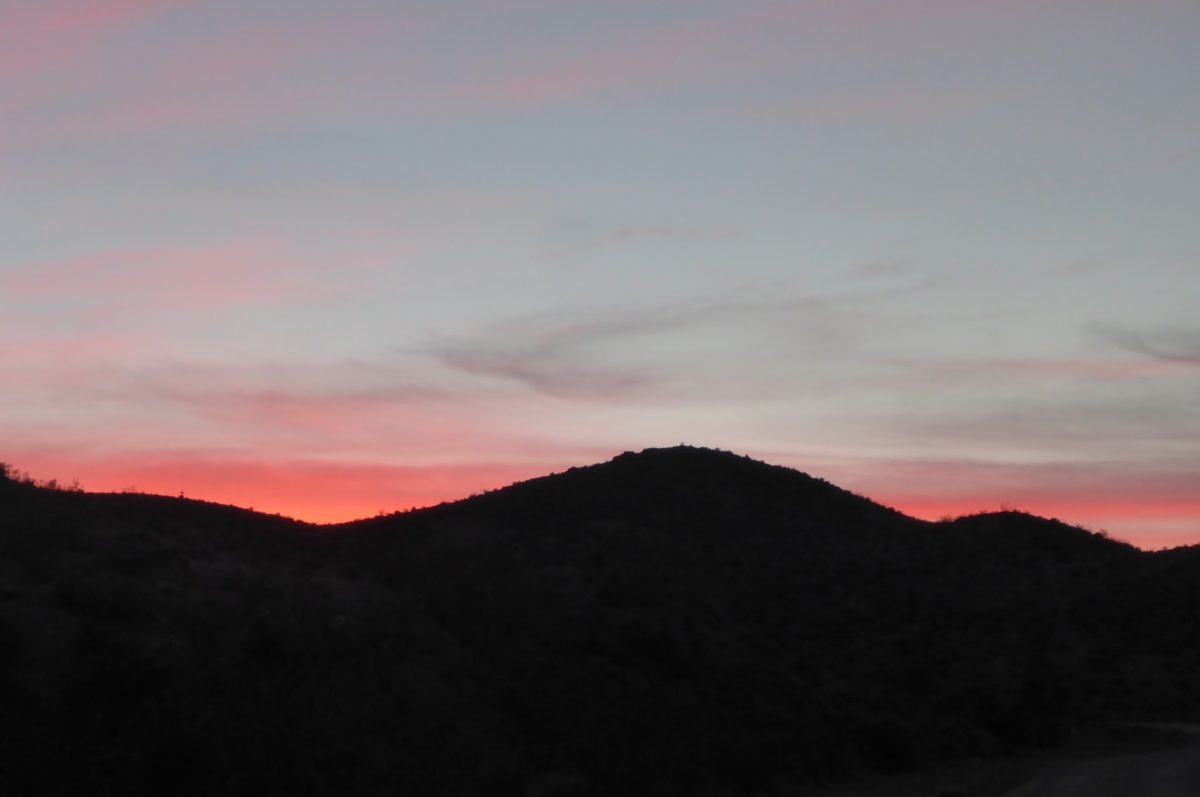 Once the road dead-ended at an active mine, I climbed a hill and rode down a very familiar wash to the western side of Nelson towards the highway. The temperatures were still super nice. I had a pack jacket in my bag, but never even needed it.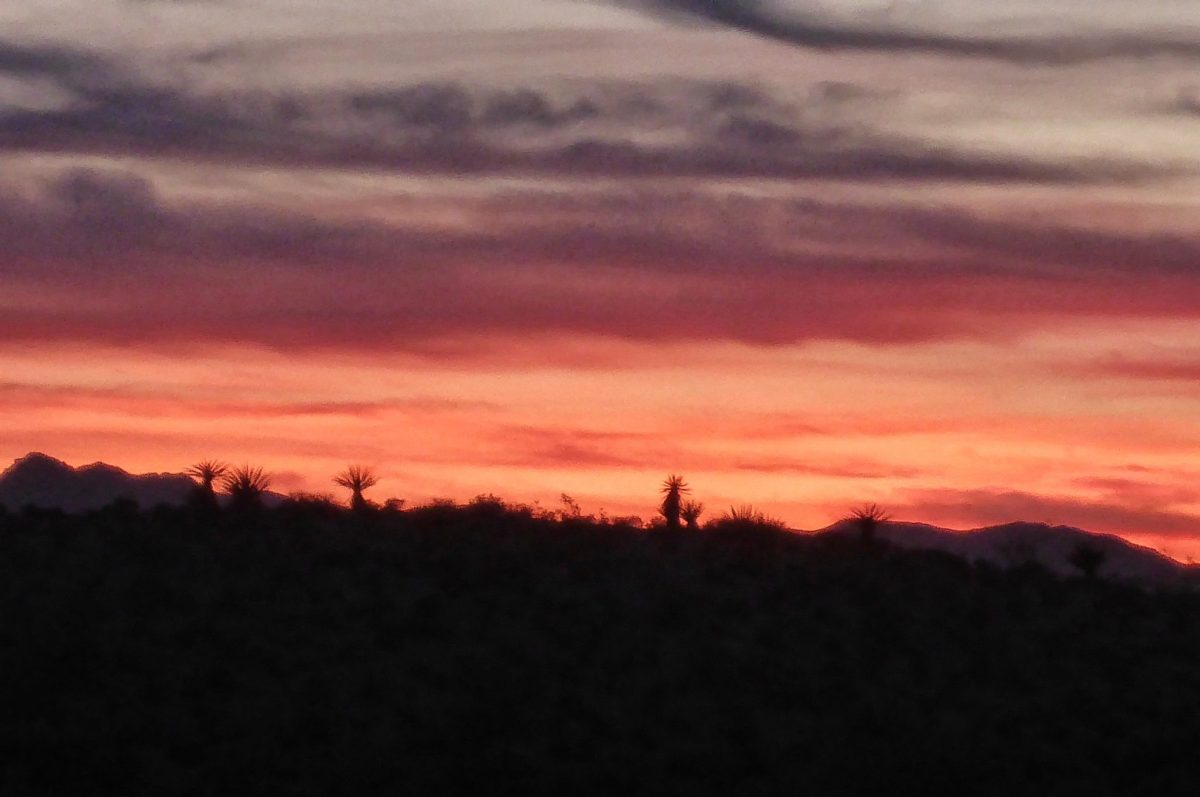 As I approached the end of the trails, I still felt like I wasn't done with Nelson. I negotiated my way up a small hill off the side of the trail to sit back and enjoy the calm night and warm air. The moon was getting brighter by the minute. That or my eyes were slowly adjusting. It was at that moment my "reset button" was pushed and my long week was now a thing of the past. The 690 is great for covering a lot of ground in a little amount of time. I squeezed in 80 miles in just a couple hours.
Comments
comments