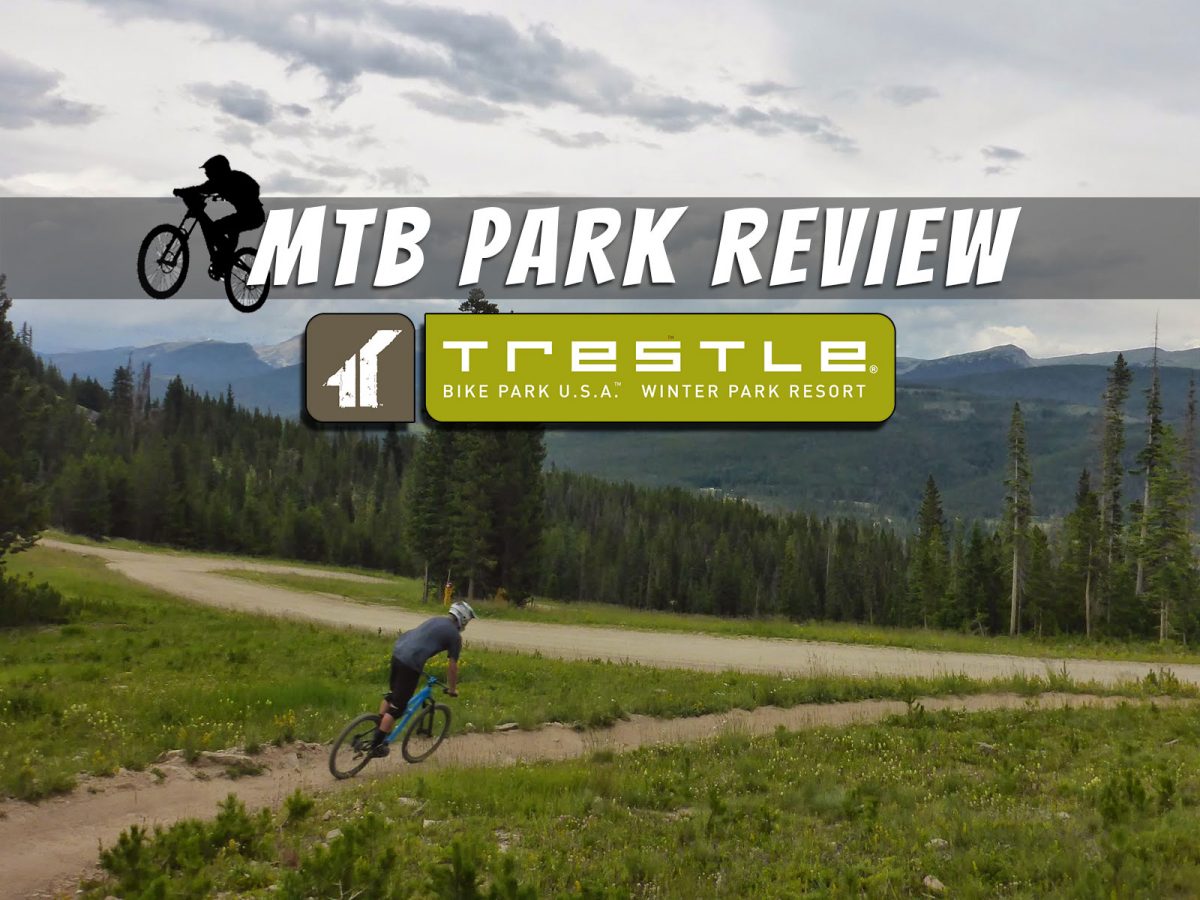 Ever since I caught the bug for mountain biking, a whole new world opened up for me….downhill mountain bike parks! In the beginning, I started riding some of the downhill trails at Bootleg Canyon in Boulder City, NV. Bootleg is only about 15 minutes from my house so it's very convenient. The trails are very natural, rocky terrain. Since it's open 24/7 and a free-to-the-public park, there is no lift to bring you quickly back to the top unless you shuttle. Don't get me wrong, I love the place. However it's night and day compared to a full service, groomed bike park with a chair lift. The first bike park I visited was Snow Summit Bike Park in Big Bear, CA. I was hooked. Since then I have been scouting bike parks all over the west and I want to hit them all! One of the parks that caught my eye during my searches was Trestle Bike Park in Colorado.
In August of 2015, some friends, my wife and I traveled to Denver, CO for the sole purpose of catching Stick Figure, Dirty Heads and Slightly Stoopid perform at Redrocks Amphitheater. We only had so much time while we were there but I was determined to somehow squeeze in a trip to Trestle. It's about an hour and a half west of Denver so I was worried it wouldn't happen. Well it happened!
Trestle Bike Park
Located in the Rocky Mountains just west of Denver, CO, Trestle Bike Park one of the fastest growing bike parks in North America. With over 40 miles of trails and 1800 feet of decent, it features over 50 different trail sections. This had my attention!
| | |
| --- | --- |
| Elevation at the top | 10,700 ft |
| Mileage from Denver | 65 miles |
| Trails | ~50 different trail sections |
| Chair lifts | 3 |
Winter Park Resort
Trestle Bike Park is part of Winter Park Resort, an entire village consisting of town homes, shops, restaurants and more. In the winter, it's a popular ski resort and in the summer months the mountain bike trails open up. There is so much to do in the area such as putting golf, the Alpine Slide, a climbing wall, a bouncy house for kids, a zip line, the human maze, bungee and more. Check out Winter Park Resort's site. It's impossible to get bored there!
Getting There
Head west on I-70 through Idaho Springs and Downieville, then take US40 west up to Winter Park Resort.
Bike and Gear Rental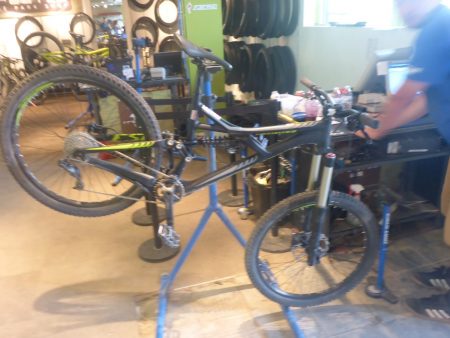 Fees depend on a few things. Obviously if you have your own bike and gear, you will save a ton of cash. A day pass is only $44 or $39 if you pre-book. However, if you are on vacation like I was, you're going to need to rent all your gear plus a bike. It gets a little pricey, but it's so worth it! Traveling with a bike is a huge pain in the butt so renting is always a very convenient option. As soon as you walk in to the bike shop, they have stations ready to set you up with everything you need. The first station was to get geared up. They supplied me with a helmet, gloves, knee pads and arm guards. There had even more gear available like body armor and goggles, but I wasn't planning on getting too crazy. At the next station is where you pay. I told them I wanted a full day pass plus the gear and a rental bike. They have a full line of bikes in every category; Enduro, Downhill, Demo, and World Cup. I got there late so I didn't have much of a selection. I was already leaning towards the same bike I own, a Specialized Enduro, except they had a 27.5″ EVO and mine is a Comp 29er. The cost came to just under $200 for everything. Like I said, a little pricey, but for the convenience while on vacation, it was worth every penny. I was 900 miles from home and was set up with all the gear I needed and had a $4000 bike to go pound the mountain with. The next station was the bike setup. They had my bike tuned and ready then showed me where to board the lifts. I was stoked to hit some new trails!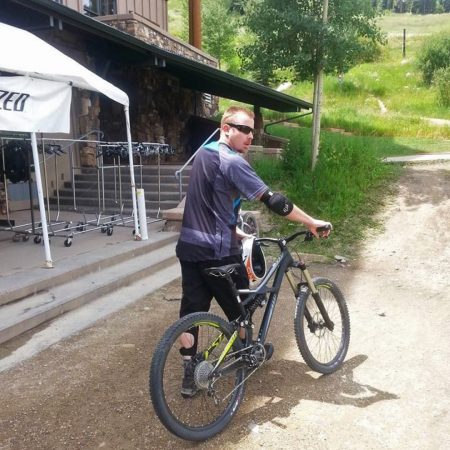 Chair Lifts
There are 3 chair lifts that run at the park; The Eskimo Express, The Gemini Express, and The Zephyr Express. Check Trestle's website to see the current status of operation. I was there on a Sunday and I walked right up and got on with no wait. The views from the chair are practically half the experience of Trestle. You start at 9100 feet of elevation and they bring you up to where the trails drop in on the mountain at 10,700 feet. The GREEN up there was amazing.
At the Top
Up top there is a lodge, complete with restaurant and bathrooms. It's super nice and the food is great.
Trails
With over 50 trails at Trestle, I had no idea what trail to hit first. Thankfully there are only a handful of trail heads at the beginning that lead into different sections of the park depending on difficulty. There are fireroads that split the trails up. When you come to a road crossing, there are usually multiple options on the other side that branch off down the mountain. Just be sure you are looking at the smaller MTB trail signs and not the tall ski slope signage. I got a little confused with that at first but figured it out eventually. I stuck with the blue trails for my first two runs in order to get familiar with the park and to get acclimated to the elevation.

Trestle's Ride Smart Tip
Pre-Ride: Warm up the brain and body and inspect the trail at low speed.
Re-Ride: Lap the trail a few times and get to know the flow of the features.
Free Ride: Start small and work your way up to faster speeds and larger features.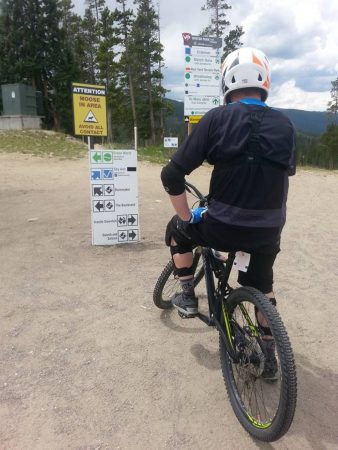 The blue trails were super fun and fast. There were plenty of easy, rolling jumps but nothing I felt like I was going to kill myself on. The wood features were everywhere and seemed to go on forever in some sections! The park flowed really well.
During the first couple runs I felt insanely out of shape. I knew I partied pretty hard at Redrocks, but come on! This shouldn't be that tiring. Then I remembered….ohhhh yeah…elevation! At 10,000+ feet it feels like you are trying to breathe through a straw. I stopped a few times on the way down for a breather and to, once again, take in all that green stuff that we don't have in our desert back home.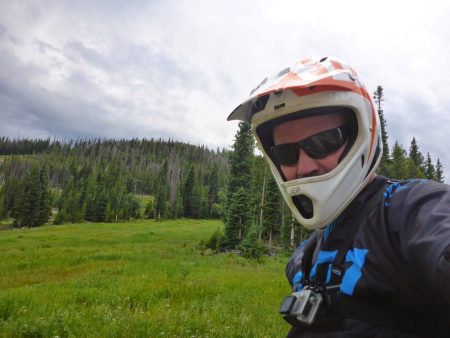 At this point The Enduro was doing pretty well and I felt very comfortable on it, but compared to my 29er, it felt a little small and I was ready for more suspension.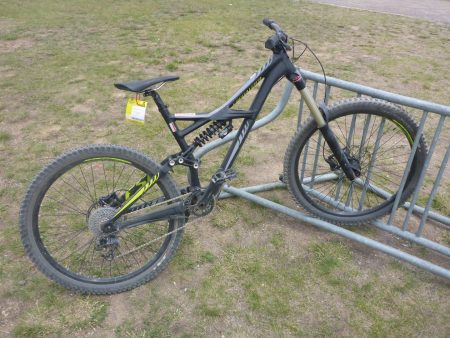 So I headed back to the bike shop and asked the guys if they had any DH bikes I could try out. Since the Enduro was just as expensive of a bike, if not more, some of the downhill bikes rented for the same price. The only problem was all the really nice bikes were already rented out. They did have a downhill bike that worked out great for me though. I had never even heard of it before but it had a ton more suspension so it had to be better. The staff was really cool and said if I didn't like it, I could bring it back and try something else.
It was a Guerrilla Gravity GG/DH. I had never heard of it at the time, but check out that shock and fork! Turns out they are hand built right there in Denver, CO! Sweet. Let's shred and see how it does.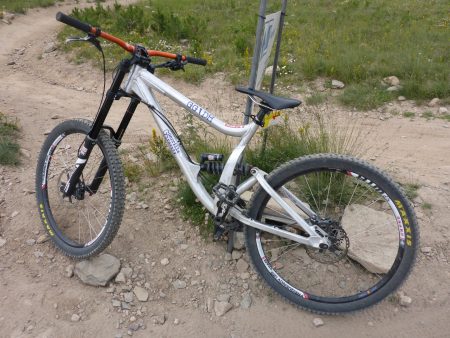 ♦

Advanced Trails and Features

Immediately I felt much better on this bike. Granted the thing sounded like a heap of crap with some crazy rattles from the shock or somewhere, but it still took everything much better than the Enduro did. I could even make mistakes and come up short on jumps and the the suspension would just soak it up. With that said, I was ready for the black diamond trails. Rainmaker was one of my favorite trails I rode while I was there. It zig-zagged through the trees and featured some technical sections as well as super fast and flowing jumps with wood features. The thing I liked about the advanced sections was the fact that you could still go around or take an easier route if you weren't confident about it.

Throughout the day at Trestle, I think I squeezed in about 5 runs down the mountain. Not bad for my first time and for riding alone. I was in no hurry though. I really just wanted to get to know a few trails and check out the park. I stopped many times on the trail, looked across the mountain range and was just thankful to be there. I was having fun and appreciated every minute of it.

Late in the afternoon I decided to call it quits while I my bones were still intact. It was a great day on the mountain.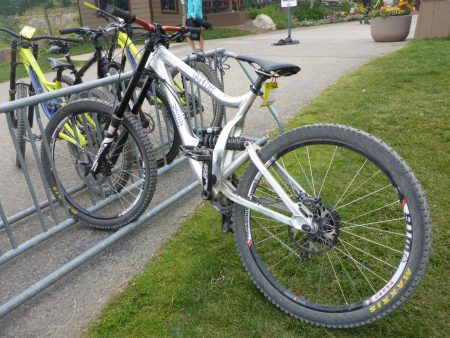 This guy had the right idea! Now that's the life.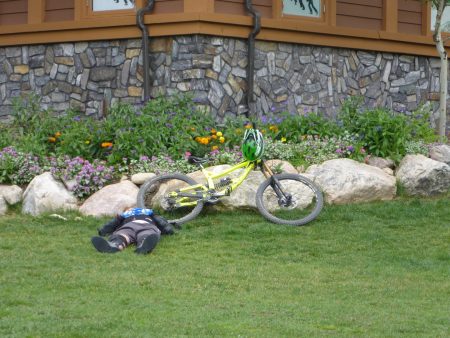 Overall Impression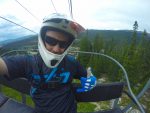 Trestle Bike Park far surpassed my expectations. The staff was extremely friendly and helpful. No matter what level of rider you are, they have trails to fit your riding style. The park has everything from green, beginner trails to the most advanced section that literally only pros are allowed on. See the Banana Peel video below! I really enjoyed the flow of the intermediate and advanced trails. The jumps were just my style. I like going fast but I'm not much of a big-air jumper. Other parks, such as Snow Summit, feature jumps with crazy sharp lips and transitions, typically what you would find in a BMX park. Trestle has some of those too, but most of the trails I rode had nice, smooth jumps. You could still get plenty of air, but they seemed to send you farther rather than higher. Every trail I rode seemed very well maintained and nothing caught me by surprise. The signage should probably have been explained to me in the beginning, but after I realized the difference between MTB trails and ski slop signs, it seemed obvious. If you are wiped out from the trails, they have plenty of places to grab a drink and a bite to eat. The bike shop had some great gear and cool Trestle clothing too, not those cheap, thick t-shirts that nobody wants to wear. I grabbed a Trestle hat, t-shirt and hoodie. The place was very family friendly with something to do for everyone. My first trip to Trestle was a very memorable one and I will definitely be back, hopefully this summer!
Additional Information
Trestle Bike Park website: http://trestlebikepark.com
First Timer Guide: http://trestlebikepark.com/First_TimerGuide.html
Check out their Proline, expert section of the park!
Comments
comments