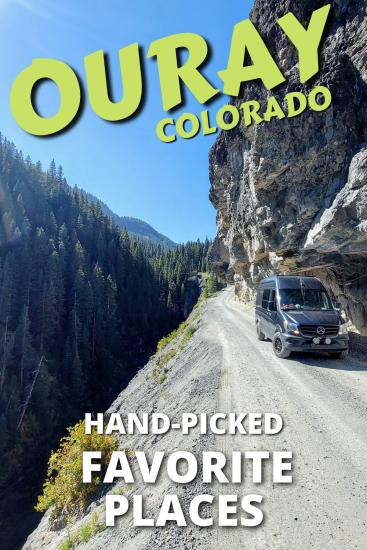 Ouray, CO is one of those towns where when you're pulling in, you feel like you are stepping back in time. It's a place I always find myself wanting to go back to and visit time and time again. Nestled in the San Juan Mountains of Colorado, its elevation is 7,792′ so it's not a wintertime destination for us. But in the summer, it's an amazing place to spend some time! These are some of my handpicked favorite spots in Ouray for sightseeing, waterfalls, food, beer, and camping.
1) Yankee Boy Basin Rd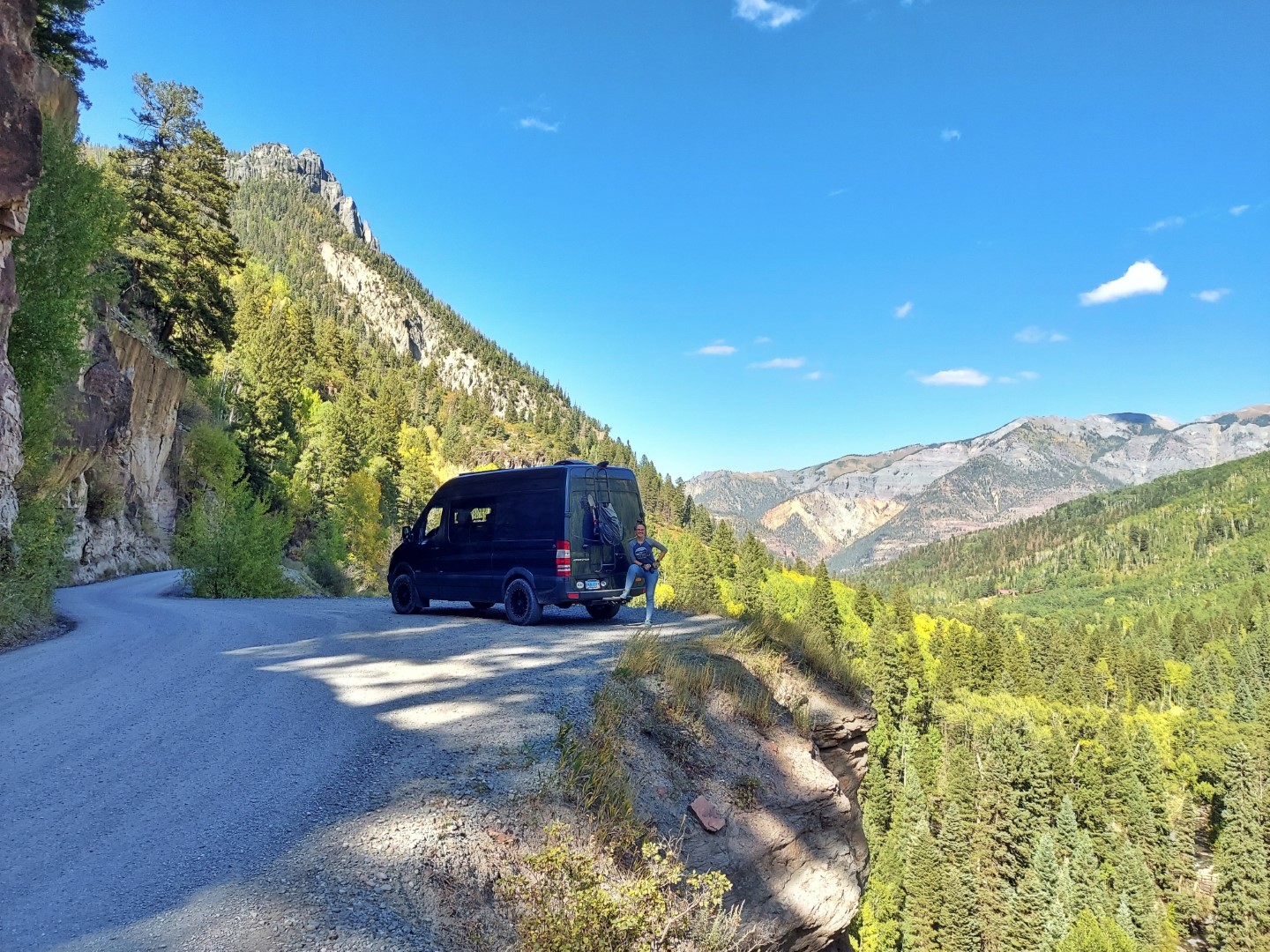 Yankee Boy Basin Rd is an awesome, scenic dirt road with incredible views just outside Ouray, CO. The road is smooth enough to drive a car down, but has no guardrails and has extreme exposure. Take extra caution and go slow.
turnoff: https://goo.gl/maps/6XUHuZmhAwfnGnY18
Tip: You don't need high clearance until you get to the Governor Basin Rd/ Yankee Boy intersection. Then you'll want a little clearance and some extra finesse.
Governor Basin Rd/ Yankee Boy intersection: https://goo.gl/maps/EVaqndfnWME4jYMb7
2) Twin Falls Waterfall
*High Clearance Required
Via Yankee Boy Basin Rd, we took our 2WD Sprinter van all the way to Twin Falls Sneffel Creek. It's a little steep and rough, but carefully pick your lines and take it slow. We had no issues. Twin Falls is the waterfall where they filmed an old Coors Light commercial! It's a very short hike from the roadside parking area.
Twin Falls Parking area: https://goo.gl/maps/PjCJX5DSuvP4ZrQt9
3) Yankee Boy Basin (all the way up!)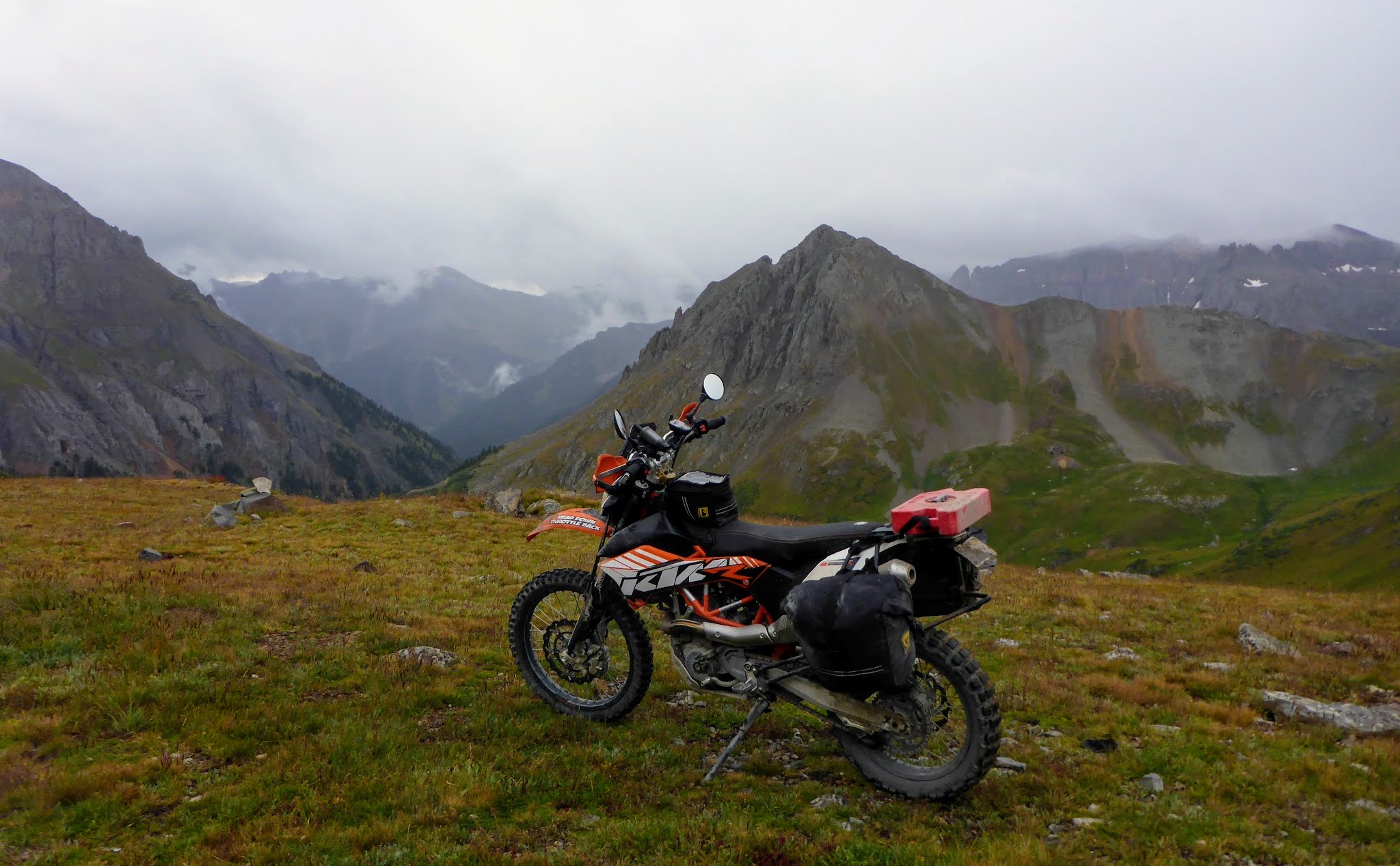 Got 4X4 or a motorcycle? Go even farther up Yankee Boy Basin Rd for more killer views!
Location: https://goo.gl/maps/KddvaqLT8kbr345p6
4) 4J+1+1 RV Park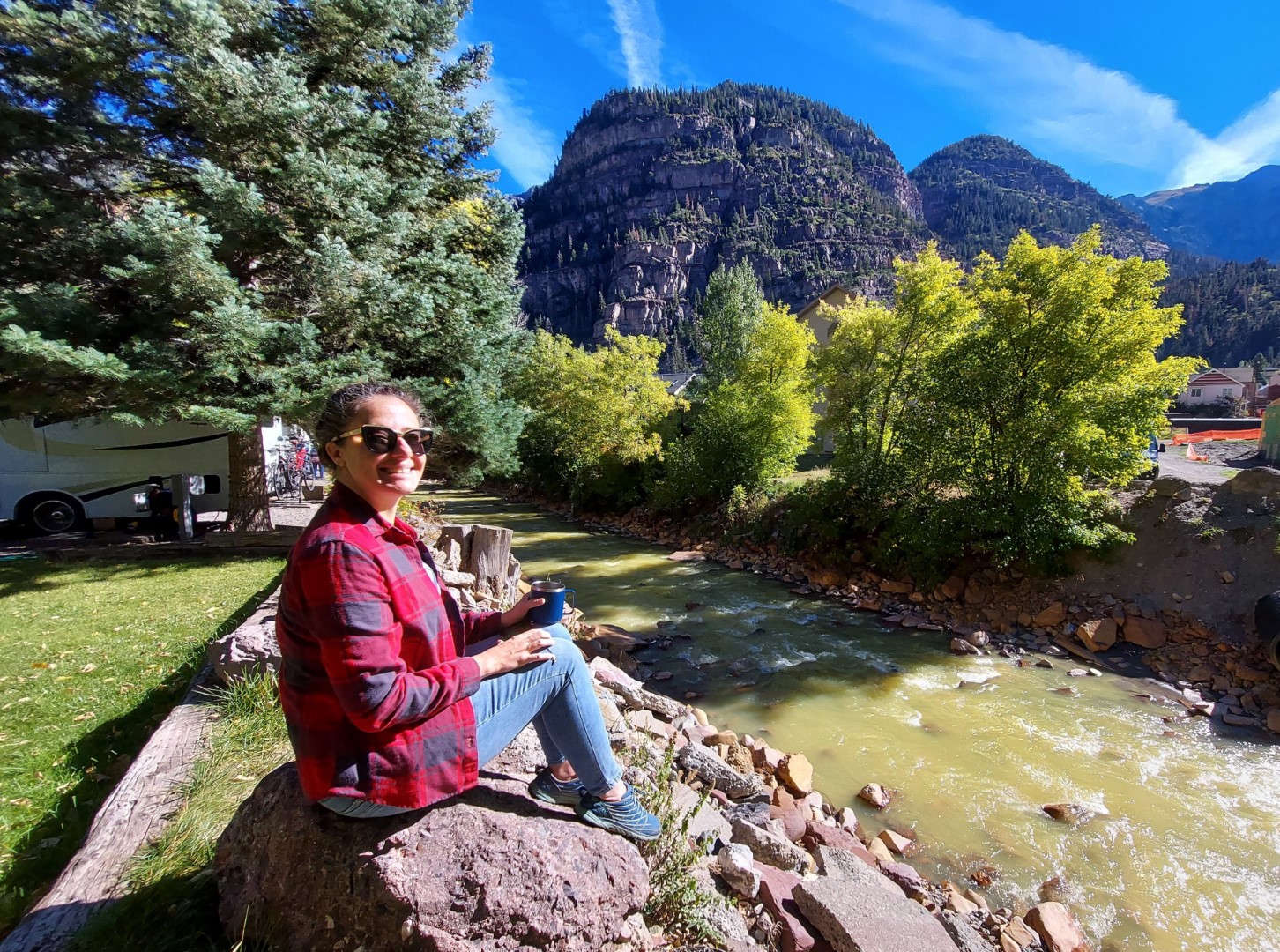 The name is super weird but this little gem of a campground was so nice. Close to town and located right along the Uncompahgre River, it was quiet and very comfortable. They even have washer/ dryers. The staff was super friendly and the place was gorgeous. It was roughly $32/night in September 2021. 10/10 would stay here again.
4J+1+1 RV Park: https://goo.gl/maps/1WjZK4uxrJFMbmJe9
5) Ouray Brewery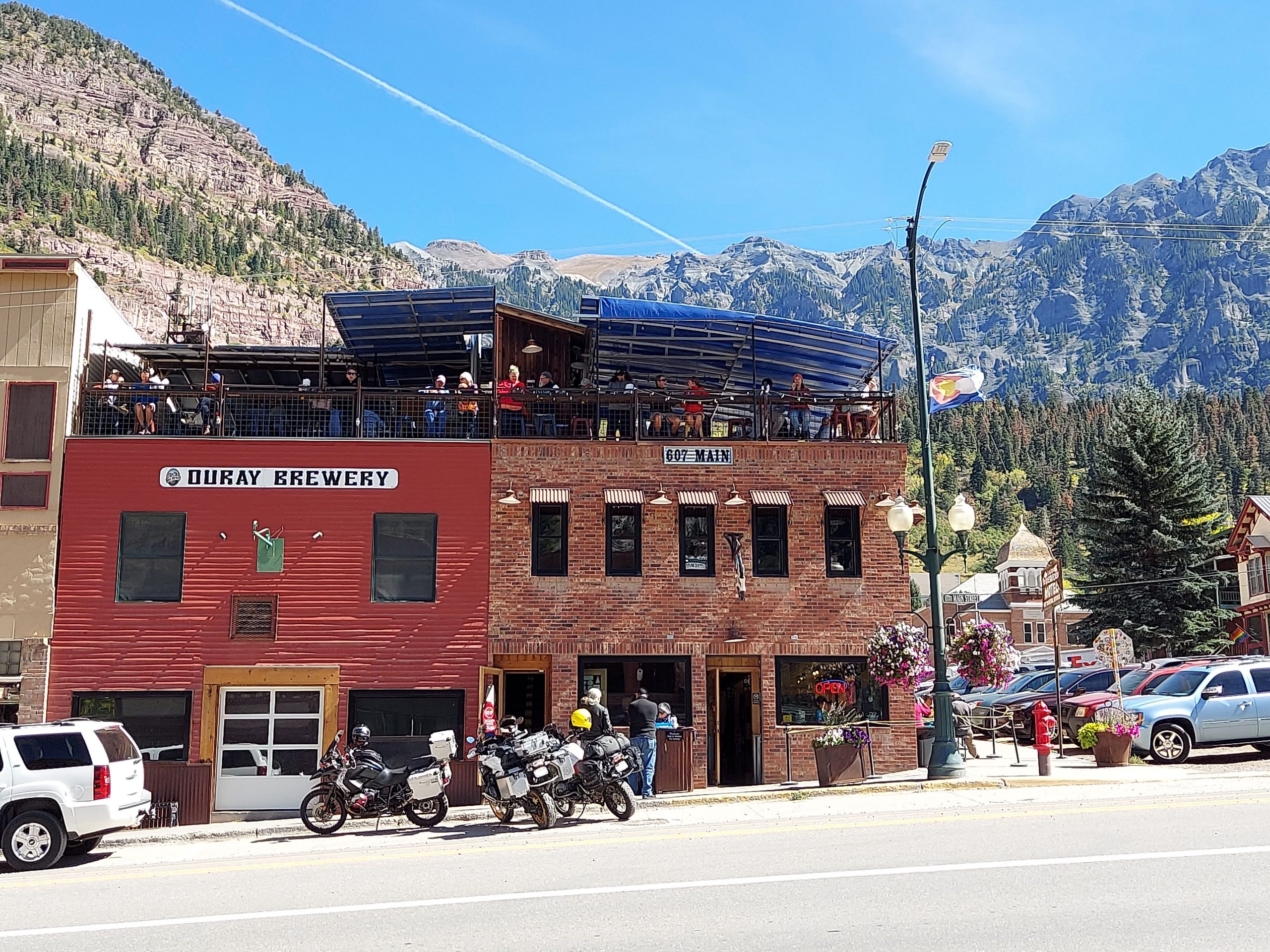 The best beer is Ouray! Go to the roof and enjoy the best views in town or sit at the swings at the bar on the lower floor. They have cool t-shirts too!
Ouray Brewery: https://g.page/OurayBrewery?share
6) Cascade Falls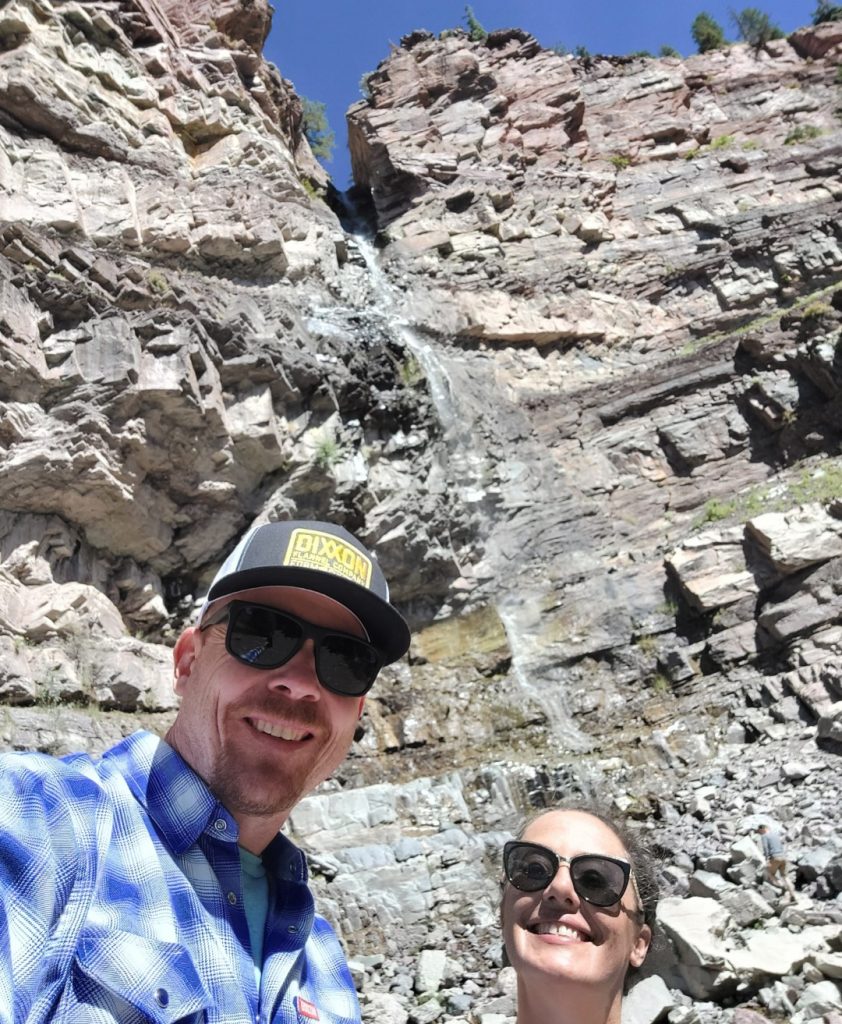 This was a short-moderate hike located literally like 1 minute from town. The waterfall wasn't super flowing when we were there but it's worth the stop because it falls from super high up.
Cascade Falls: https://goo.gl/maps/jeEurmbYszs4CjYG8
7) Gold Belt Bar & Grill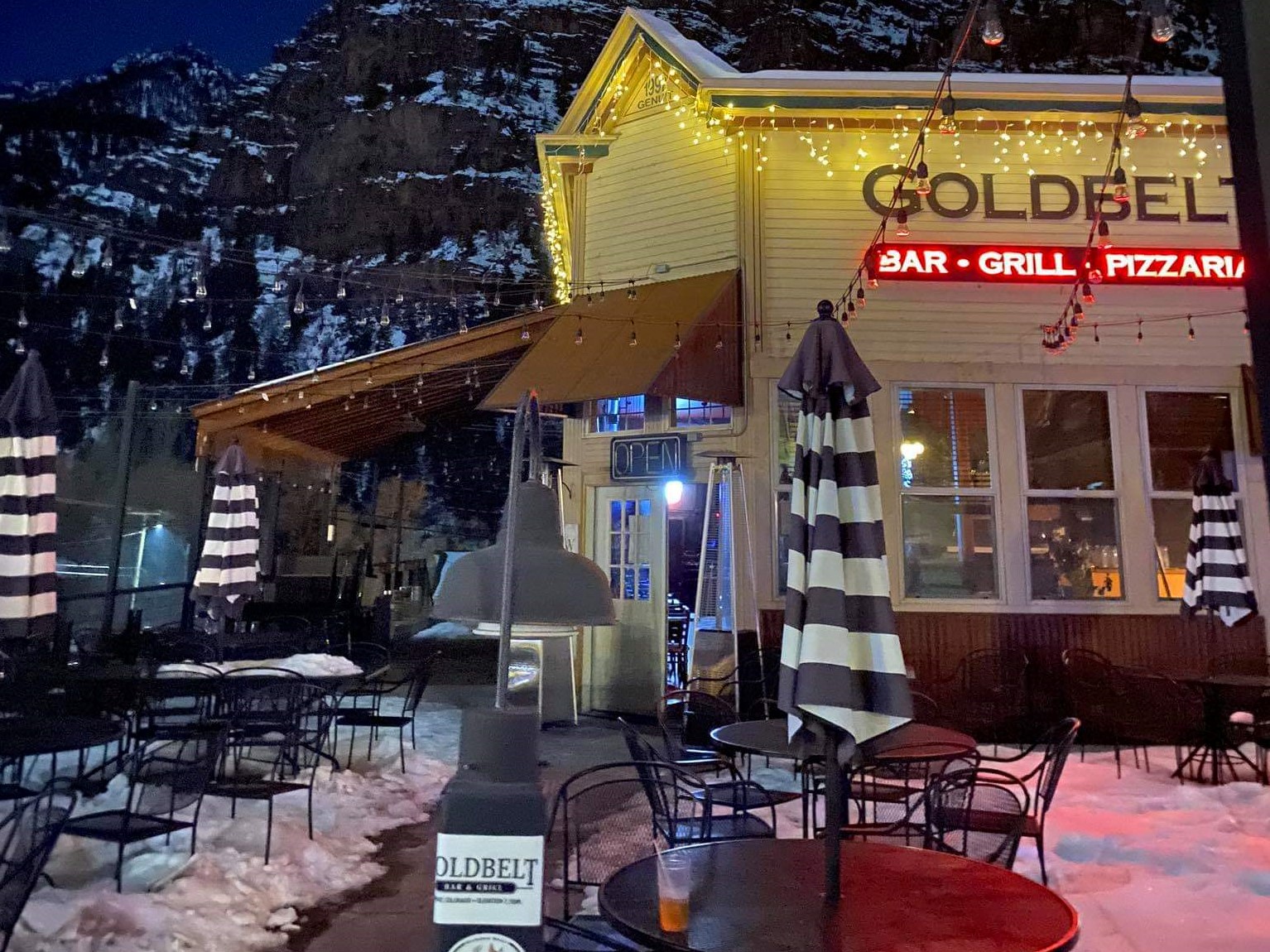 This place has great atmosphere, excellent pizza and friendly staff. I've been here twice now and will definitely come back again. We rolled in super late one night and they were about to close, but they still cranked out a quick pizza for us to go! It was really good pizza and fingers.
Gold Belt Bar & Grill: https://goo.gl/maps/fHkZHKVqSFJkfN3R9
8) Ouray Meat & Cheese Market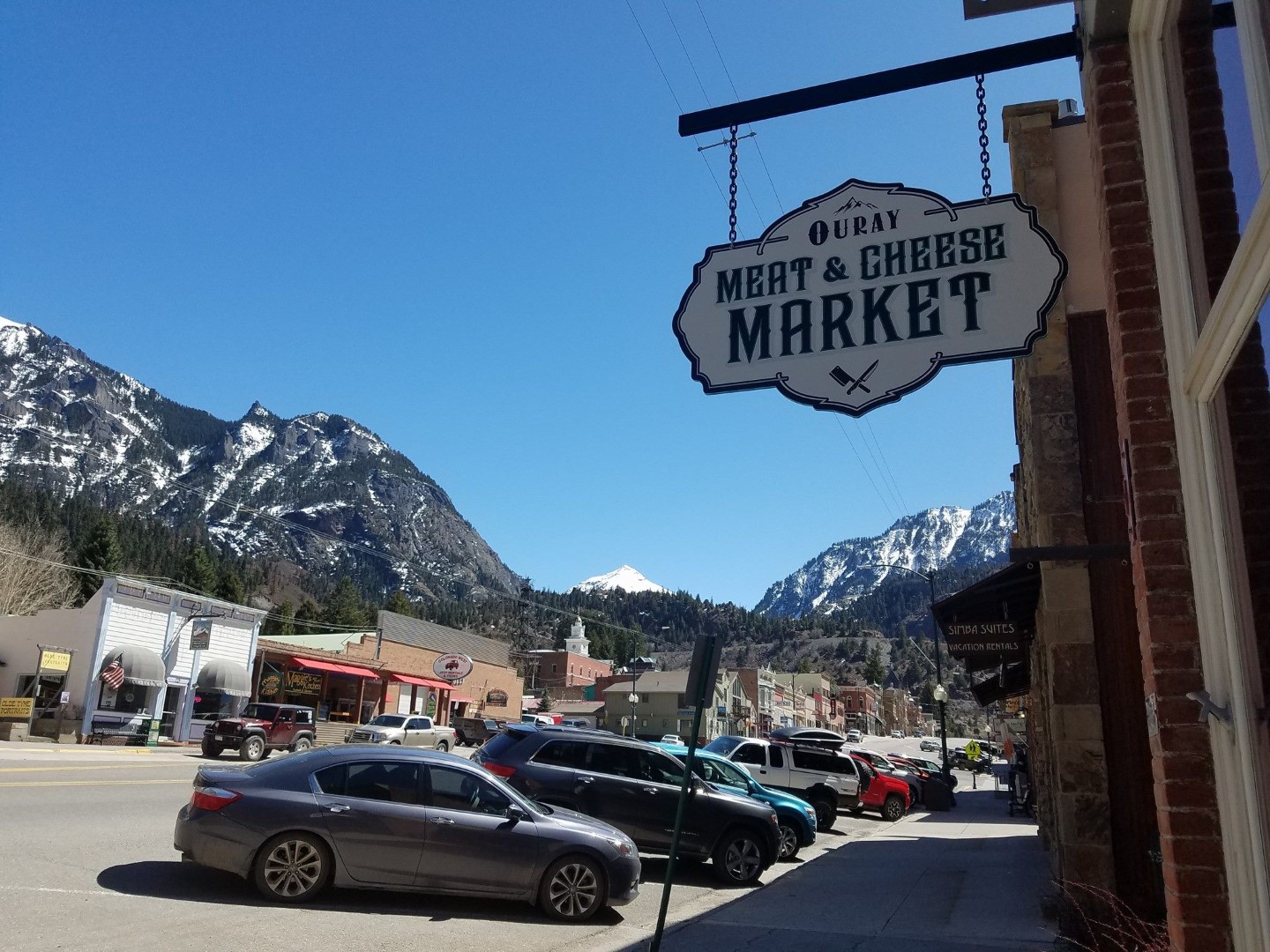 This little market had some great meat selections as well as fine cheeses. The staff was very knowledgeable about the town history and their prices were very reasonable. We bought some yak steaks to try out.
Ouray Meat & Cheese Market: https://goo.gl/maps/xenP3E1UaNSGucZa8
9) Epic Camp With a View
If you're in the Grand Junction, CO area & you're looking for a free, dispersed camp spot with cooler weather and a view then this is it!
This camp pin (and more) is available to all my VIP Patrons! https://www.patreon.com/posts/65817209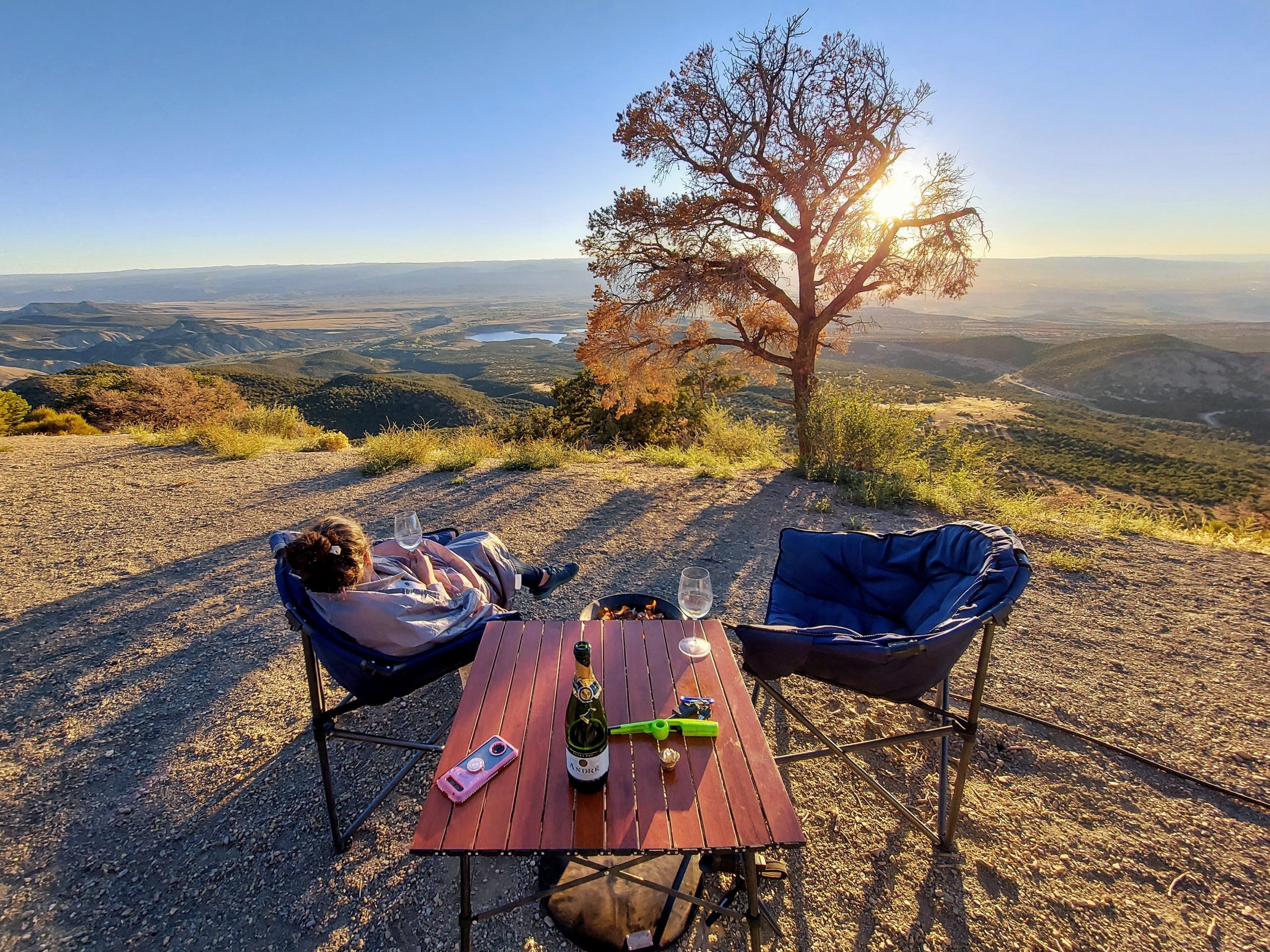 Video
Be sure to check out the video from this trip. It gives you an even better idea of the town. Please give it a thumbs up and make sure you're subscribed to my YouTube channel so you don't miss the next adventure!
Like My Content?

Show your support!

Join My Patreon

You can simply buy me a coffee or get full access to the "not-so-public" ride, trail, and trip information that I only share with my VIP patrons. Become a Patron

Follow Me on Thatch

Thatch is a place where I share my top recommendations for places I've visited or ridden (for free). Premium content is available as well. @livelikepete
Comments
comments