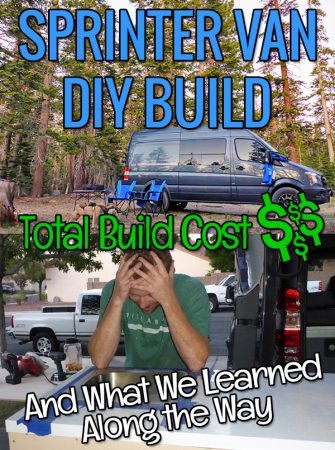 Getting ready to build a Sprinter campervan? Has the "vanlife" bug bit you and you can't stop thinking about building your own? Having your own campervan opens up a whole new world of possibilities for travel and adventure. This is the reason we decided to invest in a Sprinter van and build our very own rig that is tailored to our needs.
Once you acquire a van it seems pretty easy. Build a bed, throw in a battery and a fridge and do a little finish work and walla, you have a campervan. I wish it was that easy! If you are like me and want it to be a solid, presentable and functional campervan for years to come, you are going to want to do a bit of research first. Below are some things we learned along the way as well as the total costs involved in our build. If you have any other questions, feel free to hit me up.
Total Van Build Cost
2016 Sprinter Van with 19,000 miles: $31,500
Transport fees (Maryland dealership to Vegas): $2000
Total Van Build Materials: ~$19,000
Total cost (van and build): $52,500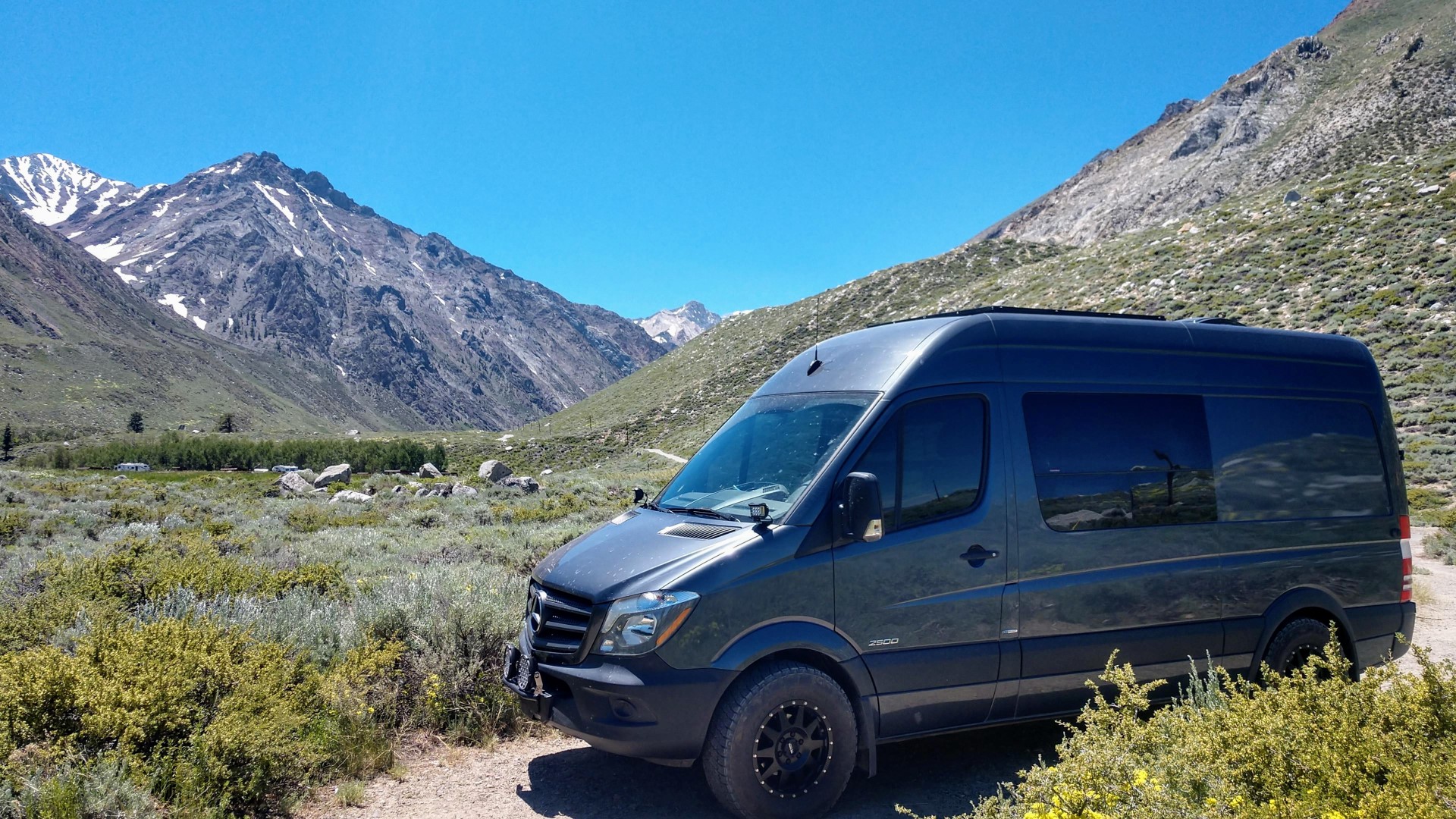 What We Learned While Building Our Van
Everything takes 3 times as long as you think it will.
Every project is about $1000 (or more).
Research and planning pay off. Follow other people's builds. Don't just dive into a project without doing some planning first.
Build your van out of cardboard! Seriously. Mockup the interior with cardboard to get an idea of how much space everything takes up and how little space it leaves you!
Forget about having a life while you are building your van. All your hobbies and fun activities get put on hold.
Patience. Don't rush it. If you screw something up and you are like me, you'll fixate on it every time you use your van. Make it perfect the first time and be happy with it every time you are out camping and traveling.
Don't skimp. Buy quality components. You want your van to last for many years.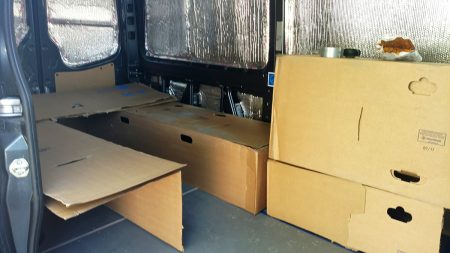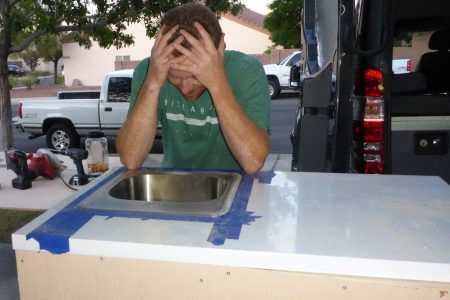 Where Did We Buy Most Our Van Build Parts?
Amazon. Amazon has just about everything and a Prime membership pays for itself in convenience.
Lowes: I called it the van build store. I was at Lowes almost every day for months picking up hardware, wood, metal, etc.
eBay: Amazon is almost always the best place, but don't rule out eBay! Check and compare prices because sometimes they are cheaper with their fast & free shipping.
McFadden Dale local hardware store: This hardware store was a savior. They stock all kinds of things that even Amazon doesn't carry.
EuroCampers.com– This is where we bought our seat swivels.
Campervan-HQ– This was the easiest and cheapest place to buy our windows
Ikea: We bought some drawer fronts to build our overhead cabinet and we picked up our Skorva bed supports here as well.
Thisvanlife.net: Dave at thisvanlife, makes awesome window covers, shades, and more!
The Sprinter Store: This is a great source for everything Sprinter van. They also run specials, especially around the holidays.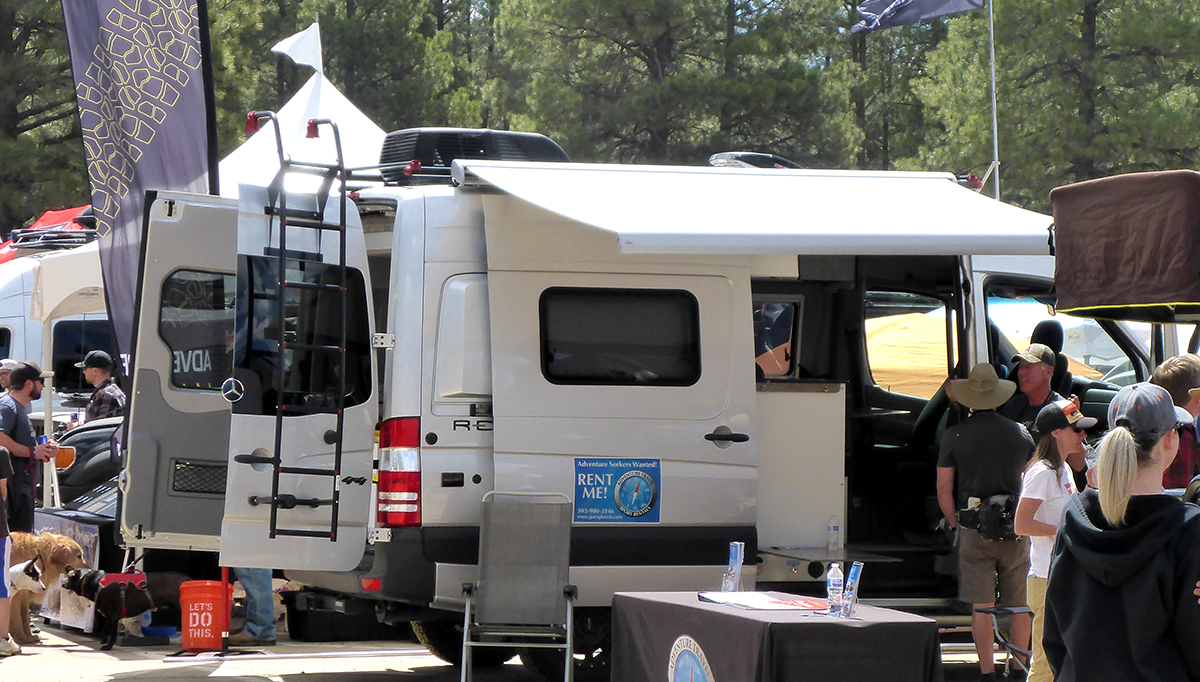 Van Build Ideas/ Inspiration/ Helpful Tips
our.karavan YouTube channel: Ken makes some great informative and helpful videos. His van is top-notch quality and he did it all himself! Go check it out.
https://sprintervanusa.com/: This was a great resource for many parts of our build.
Outside Van: These are the vans that inspired me to build our own.
RB Components: RB makes awesome vans, but they're way out of our budget. I love their clean, versatile and functional ideas and layouts though.
Nomad Vanz: Nomad Vans, out of Canada, builds some super eye-catching vans with some innovative ideas.
Join the Sprinter Buildout International on Facebook: With over 20,000 members, this is a fantastic source for a DIY builder. Get advice, see other builds, etc.
The Sprinter-source.com: Another excellent source for van building and all things Sprinter van.
Go to an Overland Expo or a van meetup. See lots of different vans in person and put together a list of ideas and vans you love the most. There are so many super, over-the-top builds out there but many of them are actually impractical for what you are going to be using it for. Seeing a lifted 4×4 Sprinter with crazy huge bumpers and crap bolted all over it really gets my attention. But in the end, we don't need half of that stuff. We aren't going rock crawling in a van. Let's be real. We just want to get off the beaten path a little bit, out into nature, and enjoy some mother nature. Keep it simple. Now go build your dream!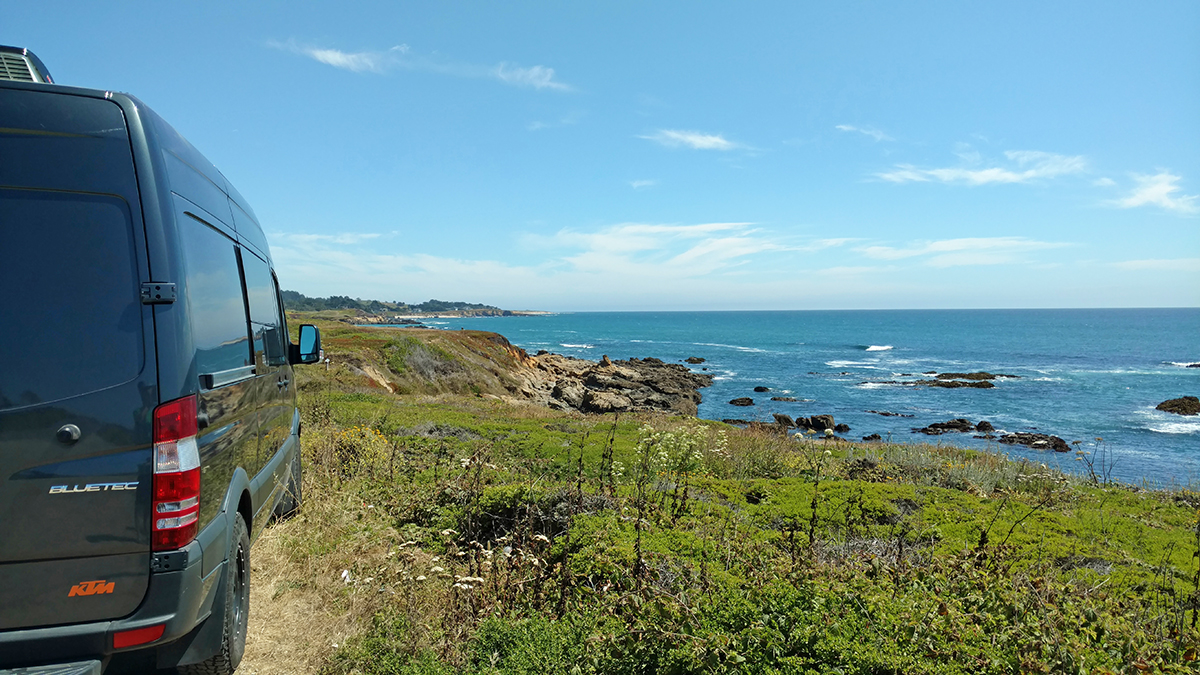 Comments
comments