Day 8, Yellowstone and Carl, The Bison Incident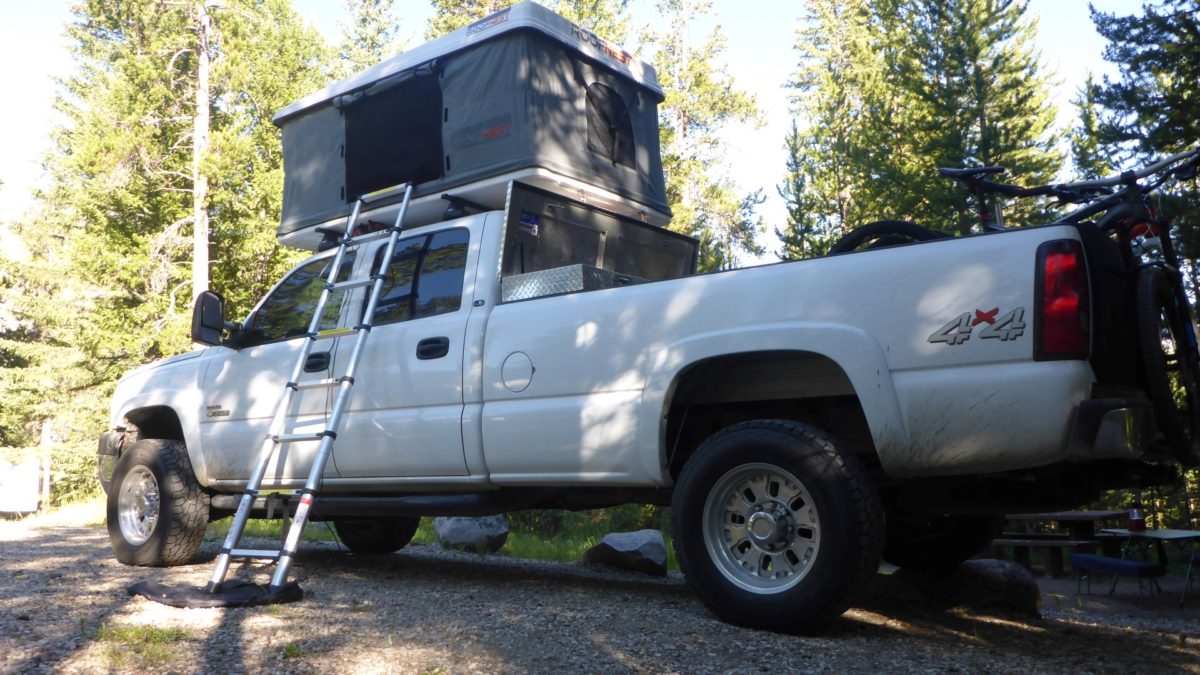 Day 8 began very chill. We were in no rush to do anything really. We were in full on vacation mode. After our morning routine of coffee and some breakfast, we relaxed a bit. I was making use of everything we had been buying for this and future camping trips. The Eno hammock, Yeti cup, all our adventure gear….we were finally making really good use of it all and it was money well spent. I've gotten to the age where I refuse to buy cheap stuff just to get by. I want nice stuff that works well.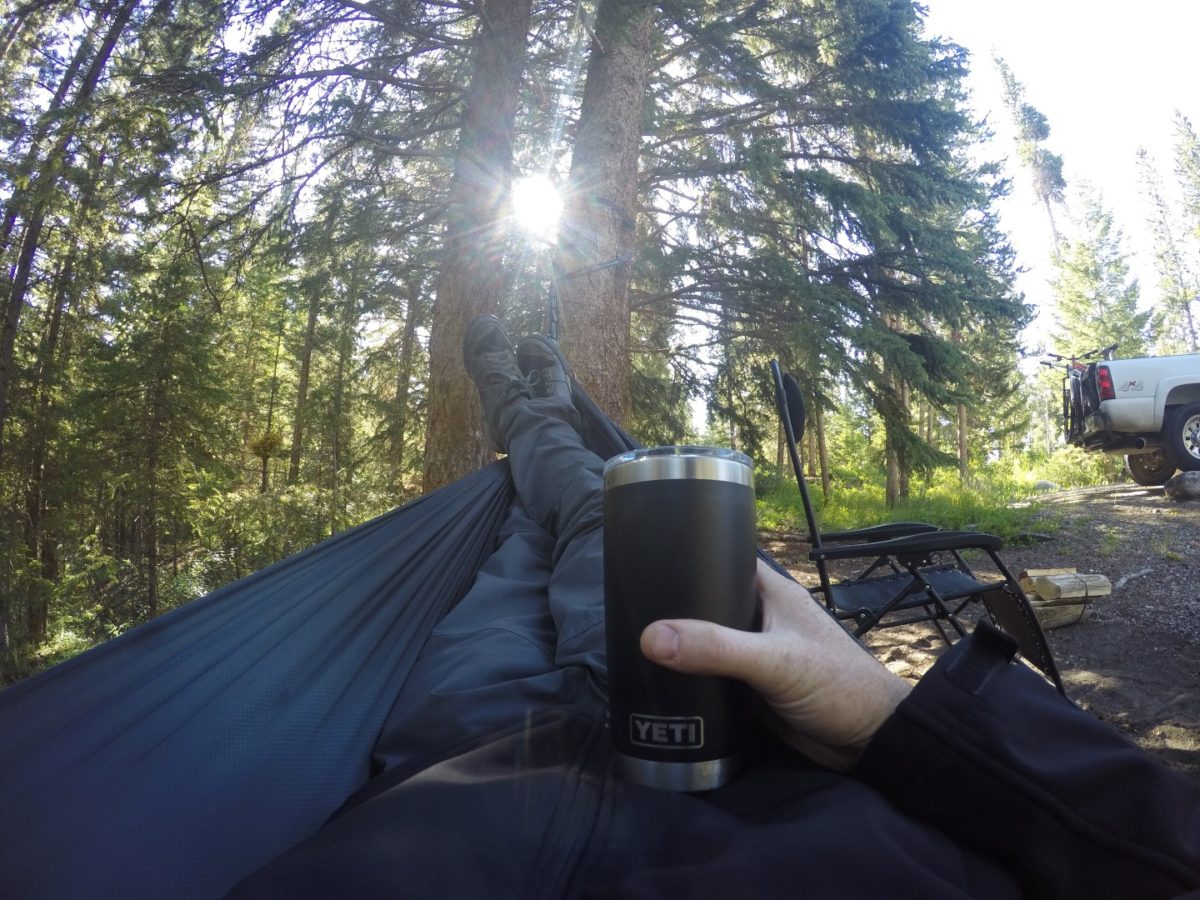 Cooke City General Store
After a relaxing morning, we decided it was time to battle Yellowstone. We stopped in Cooke City to check out their general store. This place had everything, including some antiques and old photos that show some of the town's history.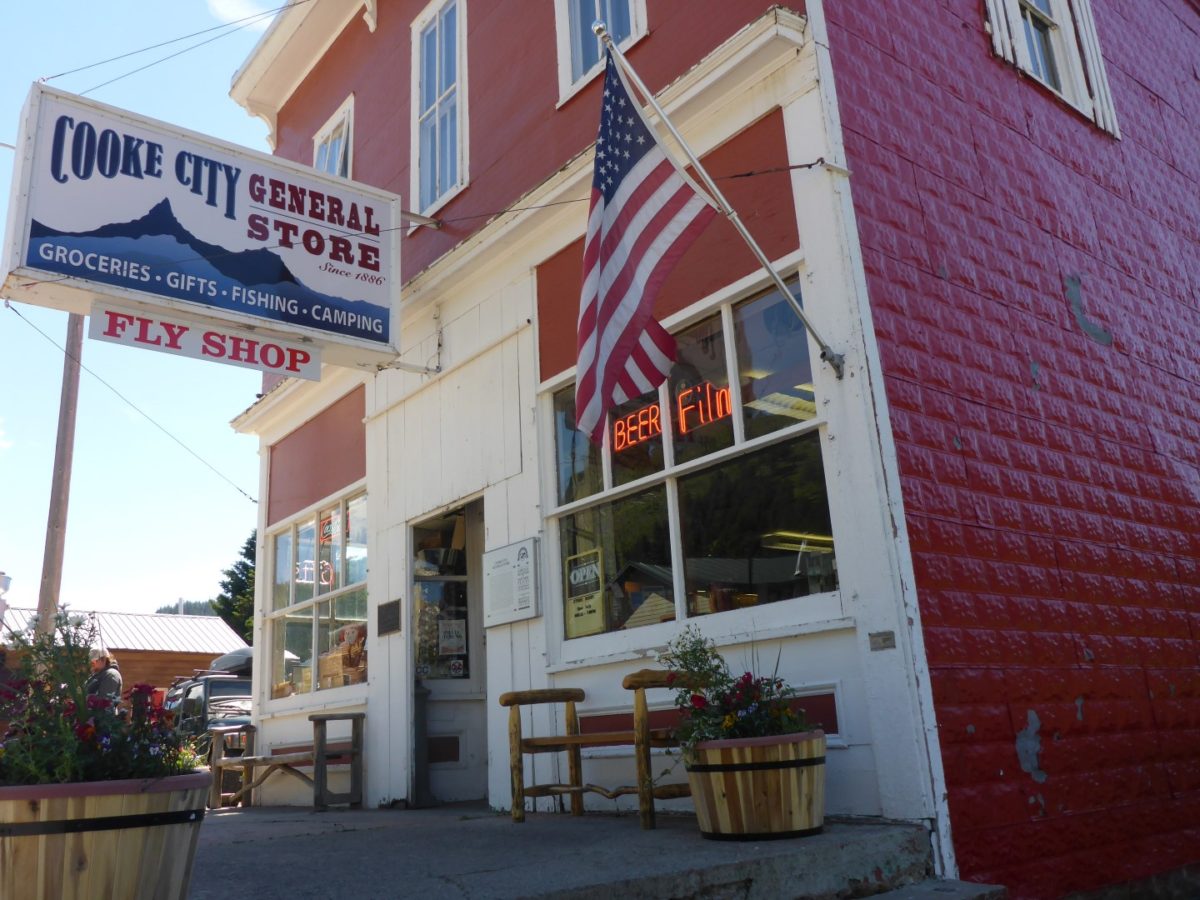 Lamar Valley
We entered the park through the Northeast entrance and when going through Lamar Valley, we were stuck in a bison jam. Those bison didn't care at all about the cars. A large portion of the herd that was passing ended up just walking right down the middle of the road. Wildlife jams can sometimes create huge delays, which we found out.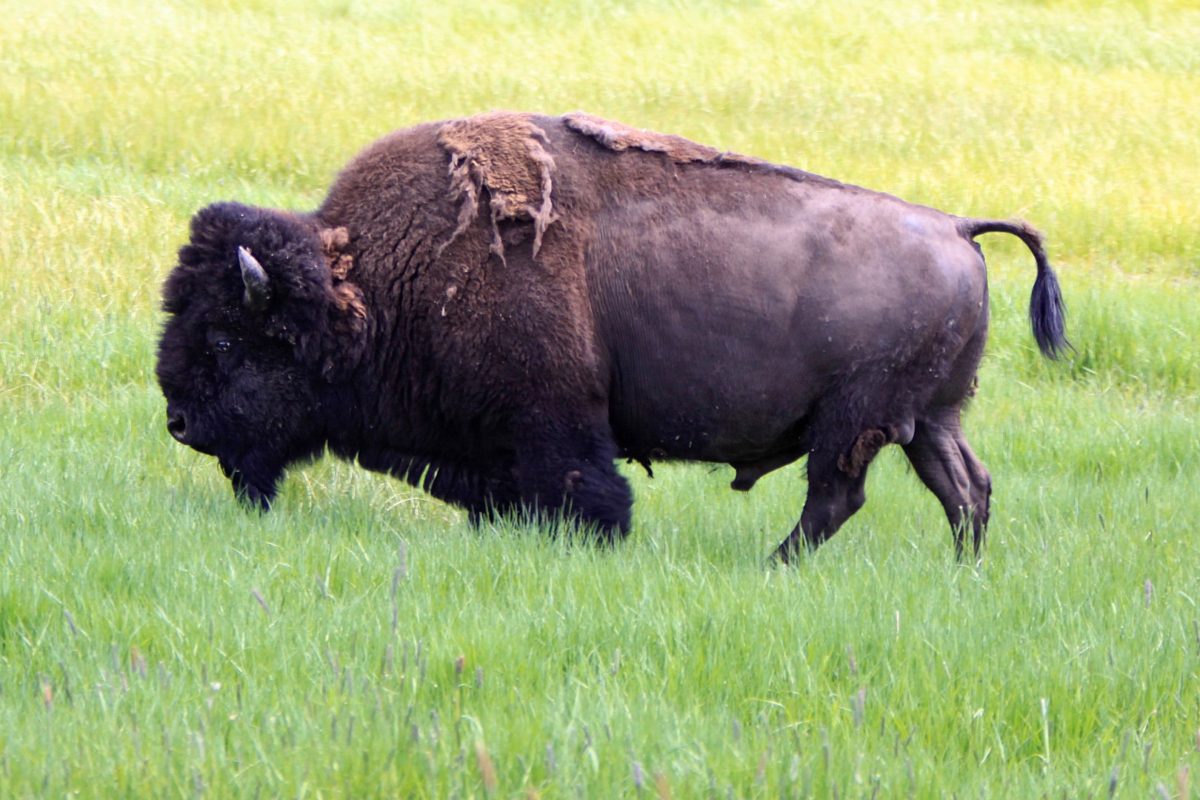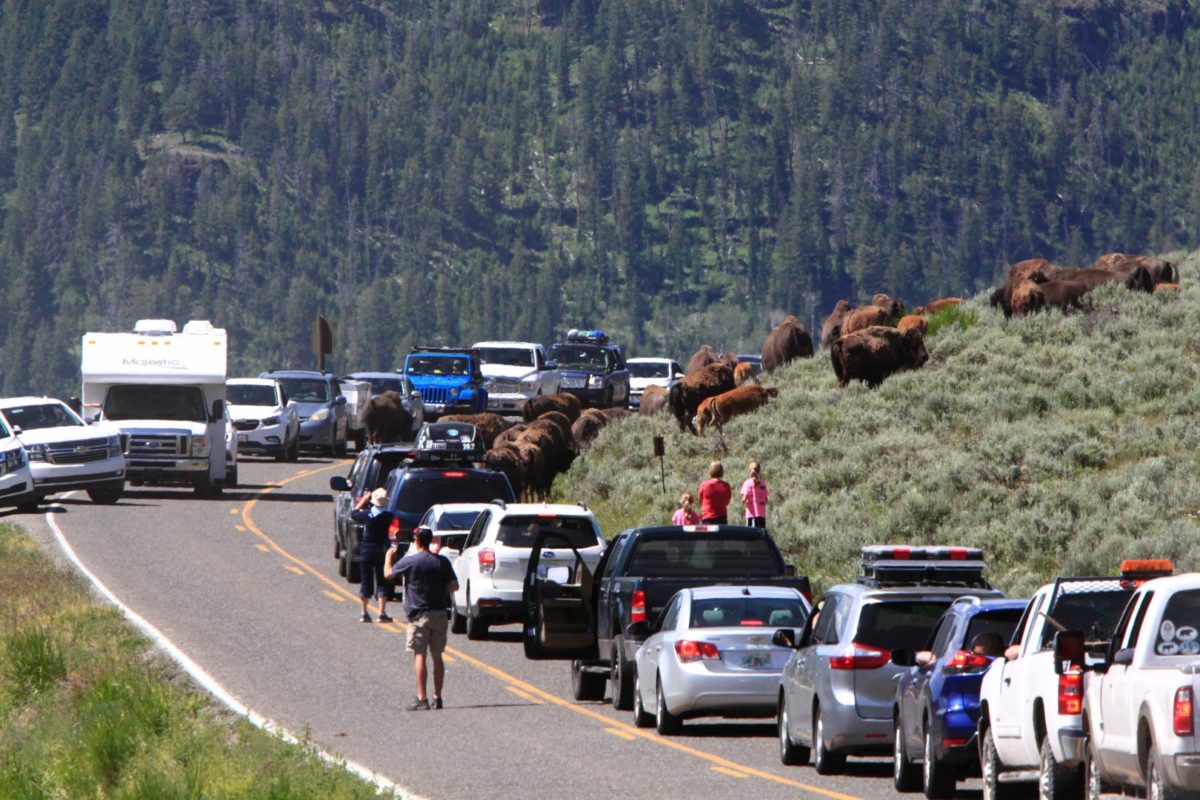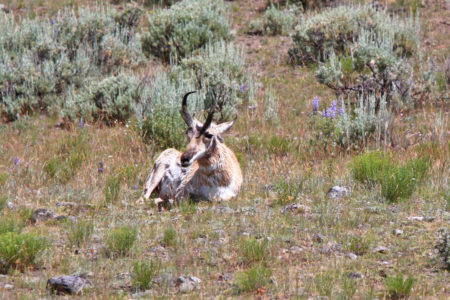 Another wildlife jam just started forming when we showed up, this time it for a bear! This little guy was grazing and I managed to snap a bunch of good shots of him.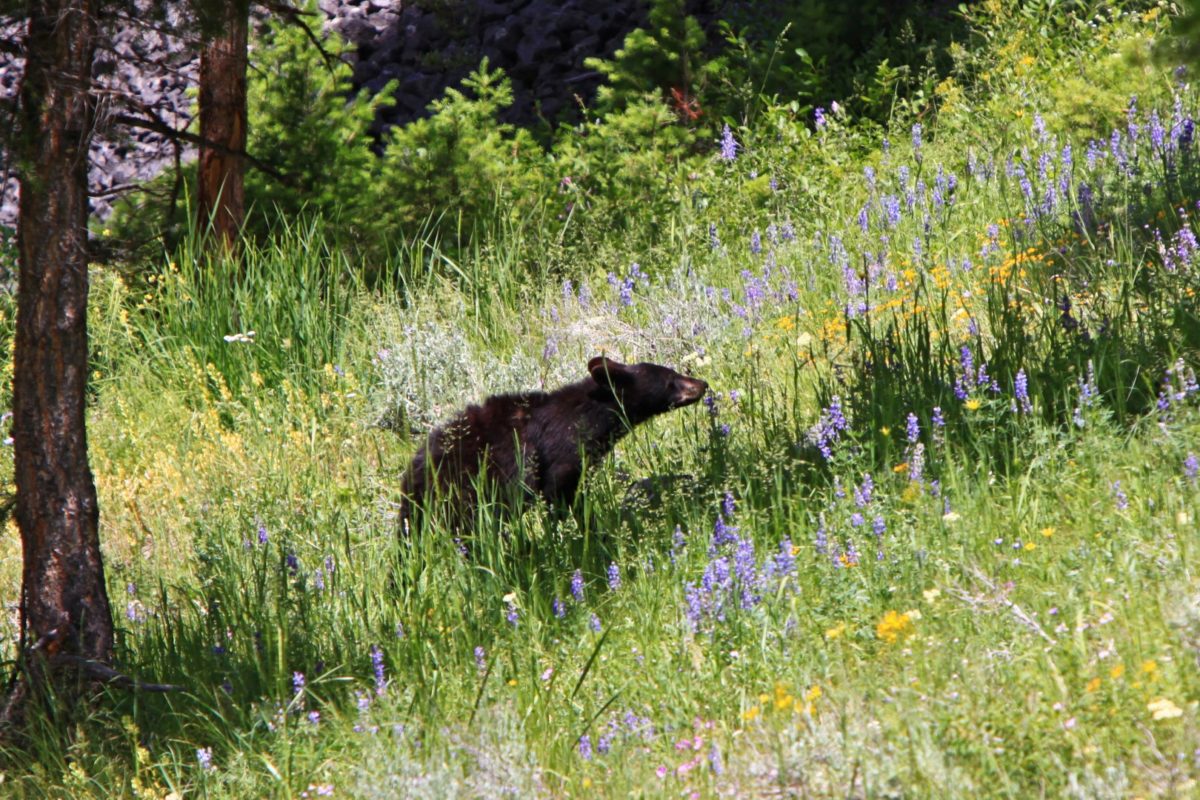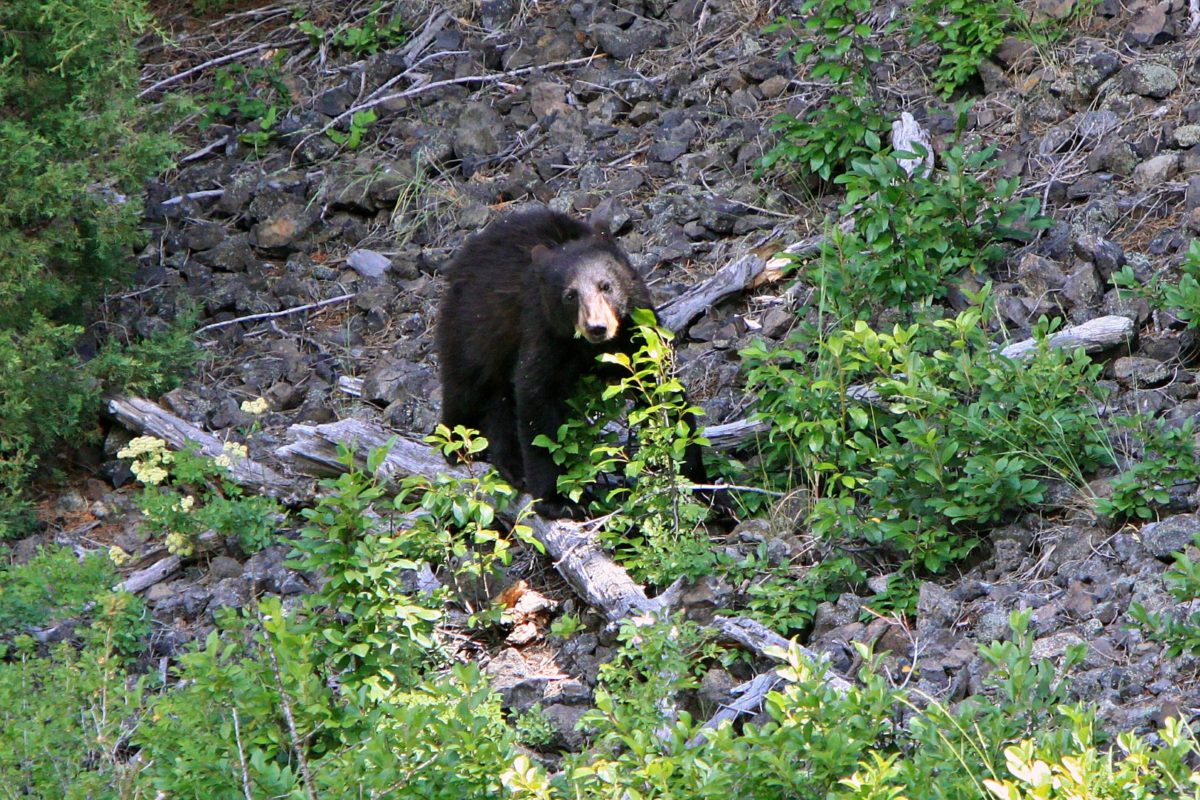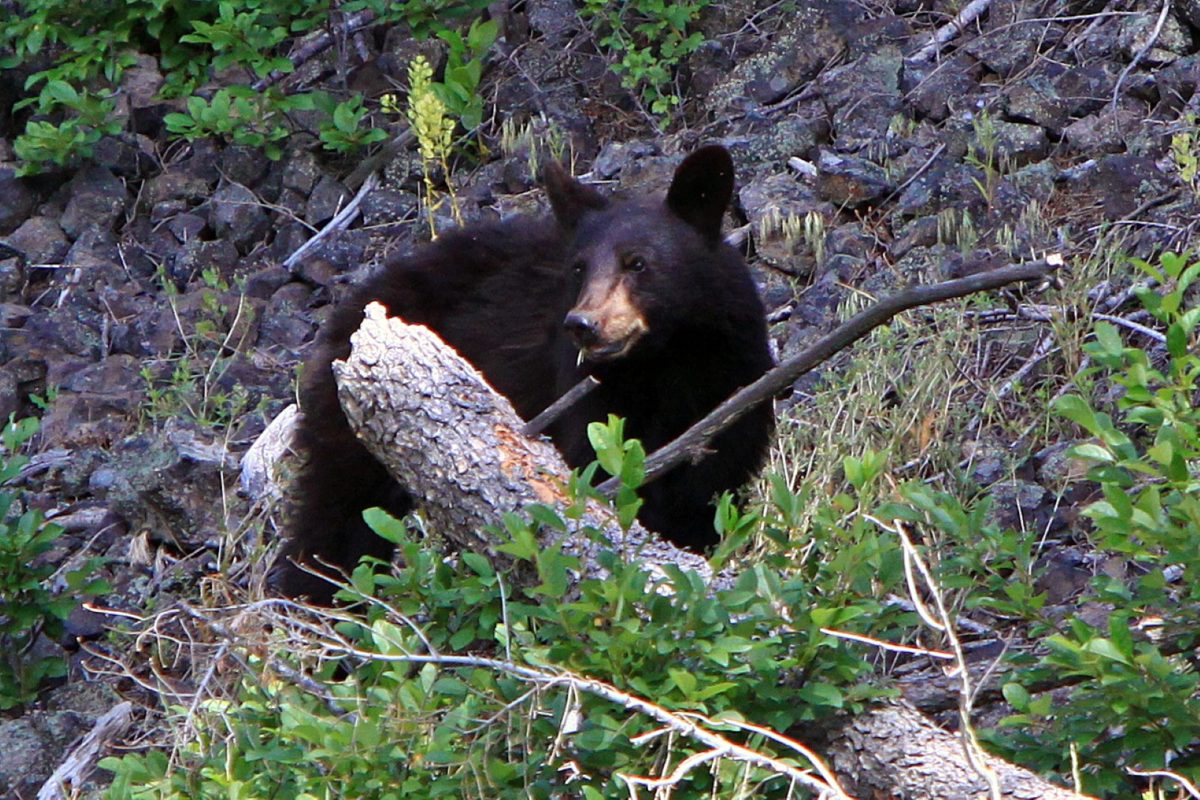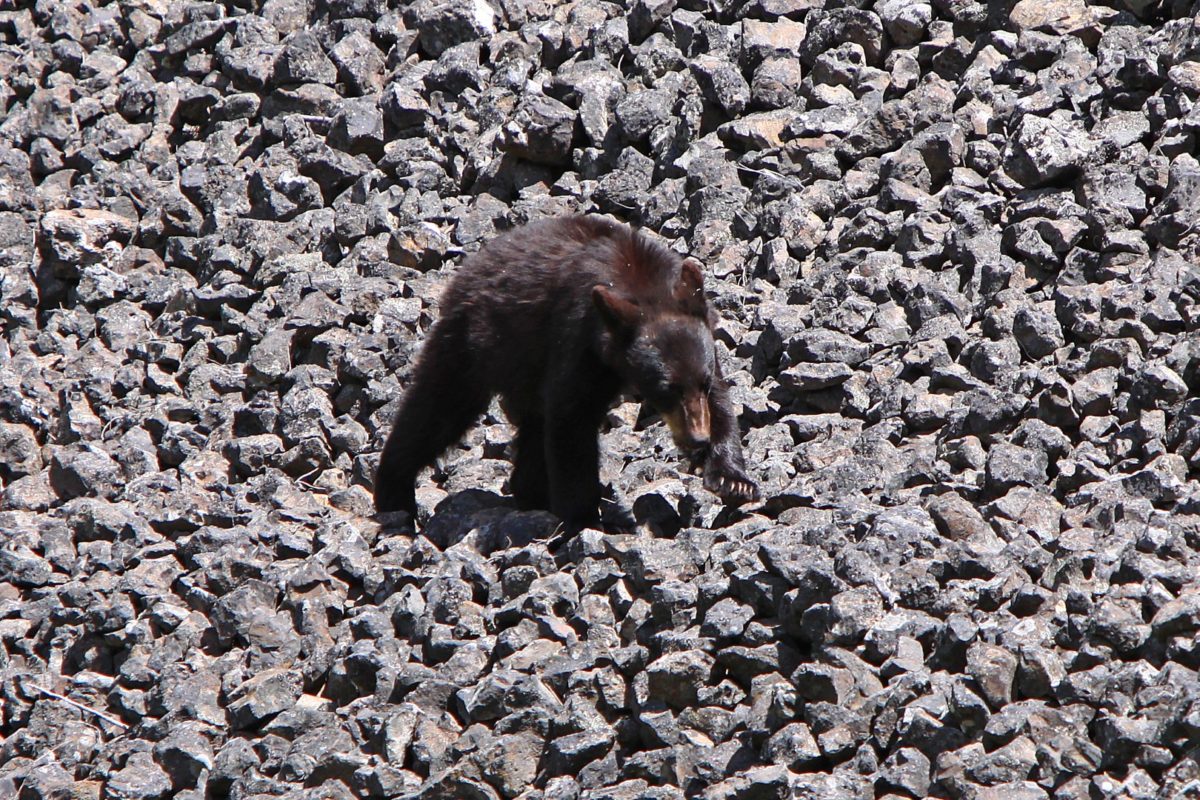 Upper Falls of Yellowstone
We stopped off at the Upper Falls of Yellowstone. The water was flowing extremely fast. It was impressive.
We stopped near Mt Washburn to have some lunch with a view.
Somewhere along the way we stopped to admire these reflections over this body of water.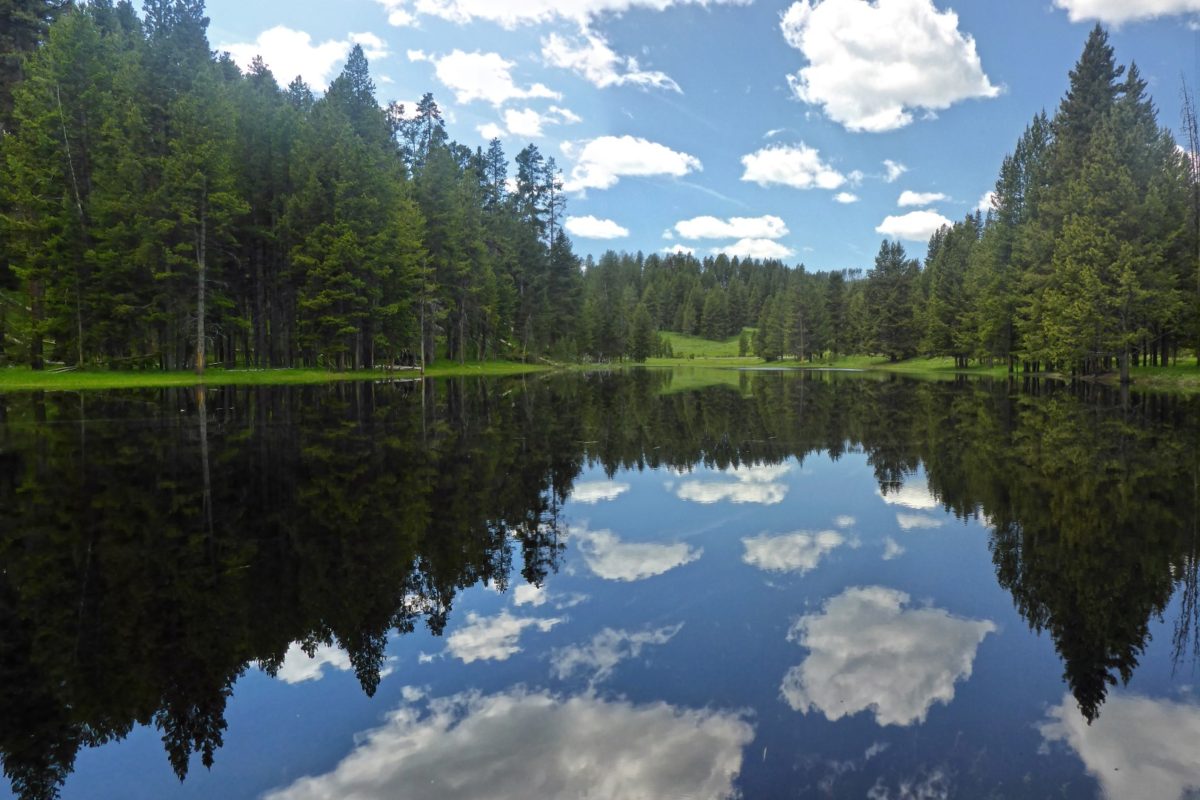 Hayden Valley
We made our way through Hayden Valley. I expected to see much more wildlife there, but all we saw were some swans. Still pretty cool though.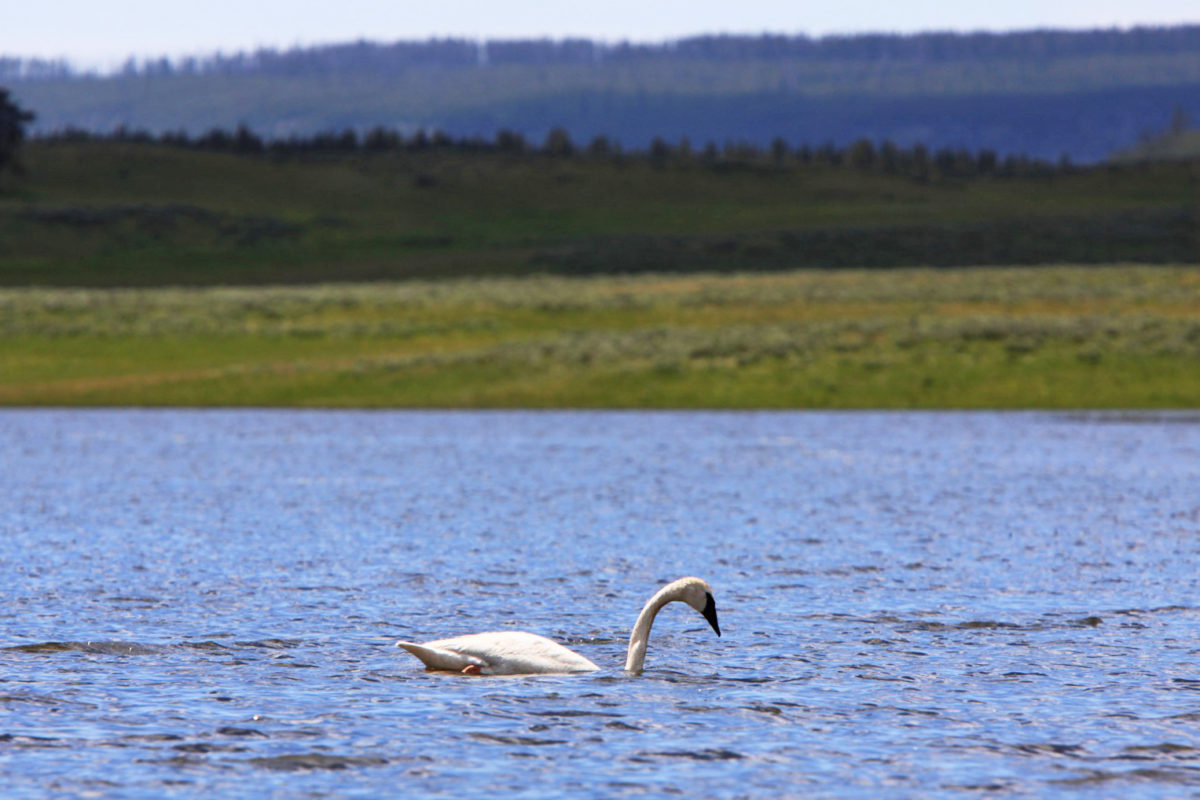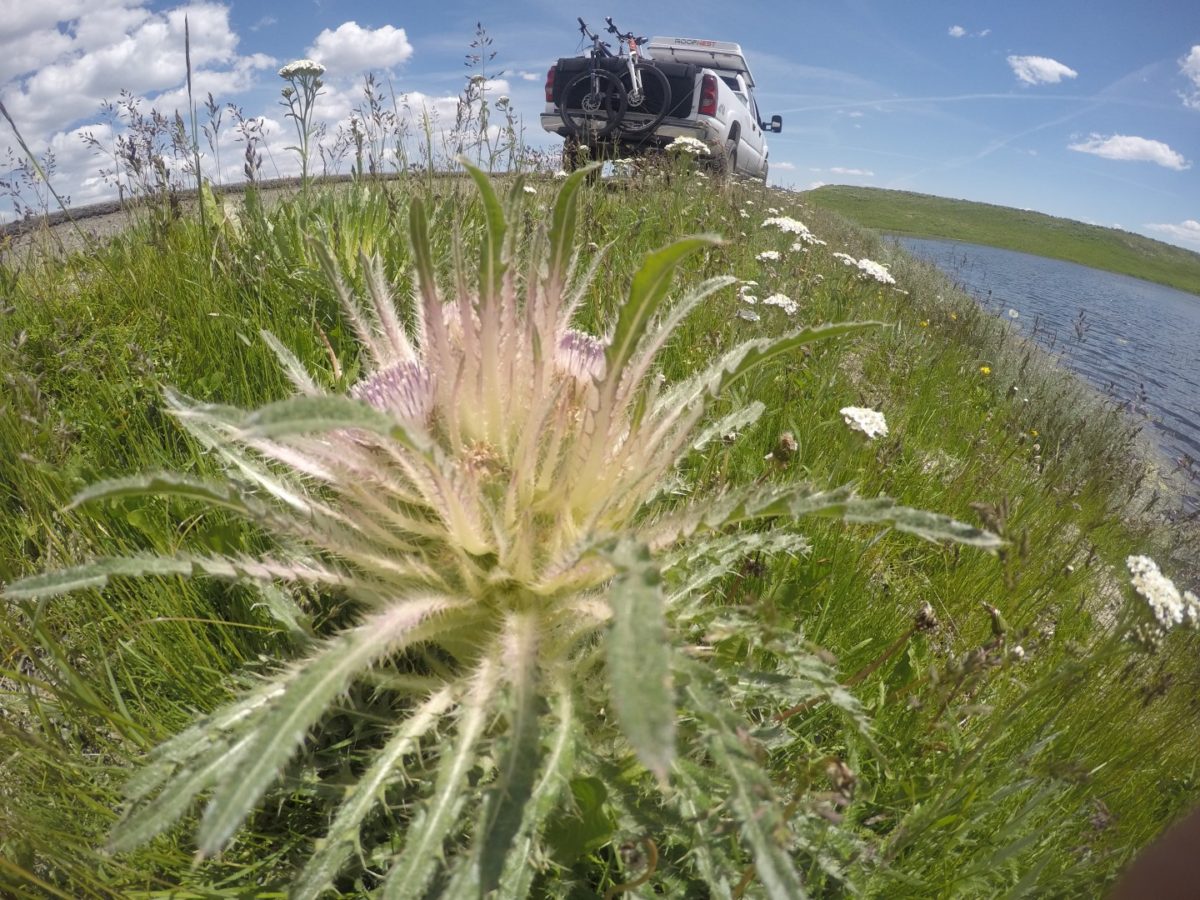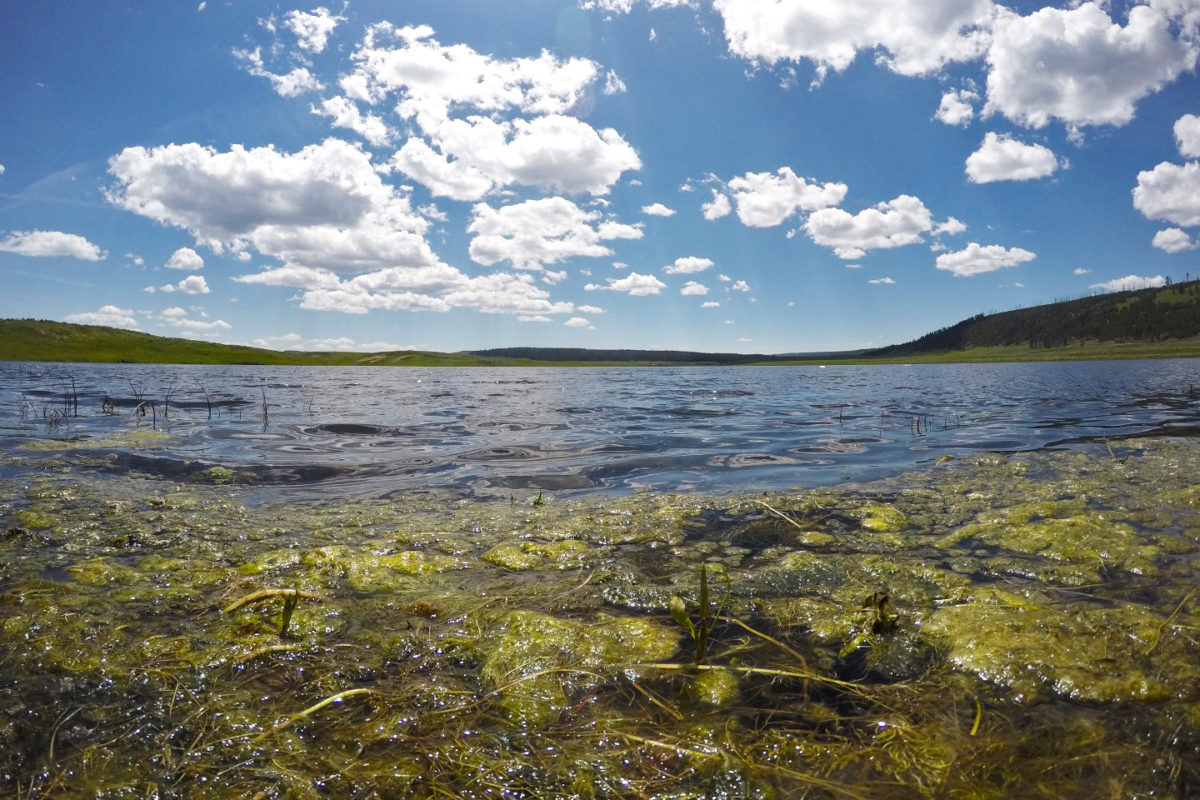 Sulfur Caldron
A little further south, there were a couple bison laying at Sulfur Caldron. The sulfur smell here was overbearing!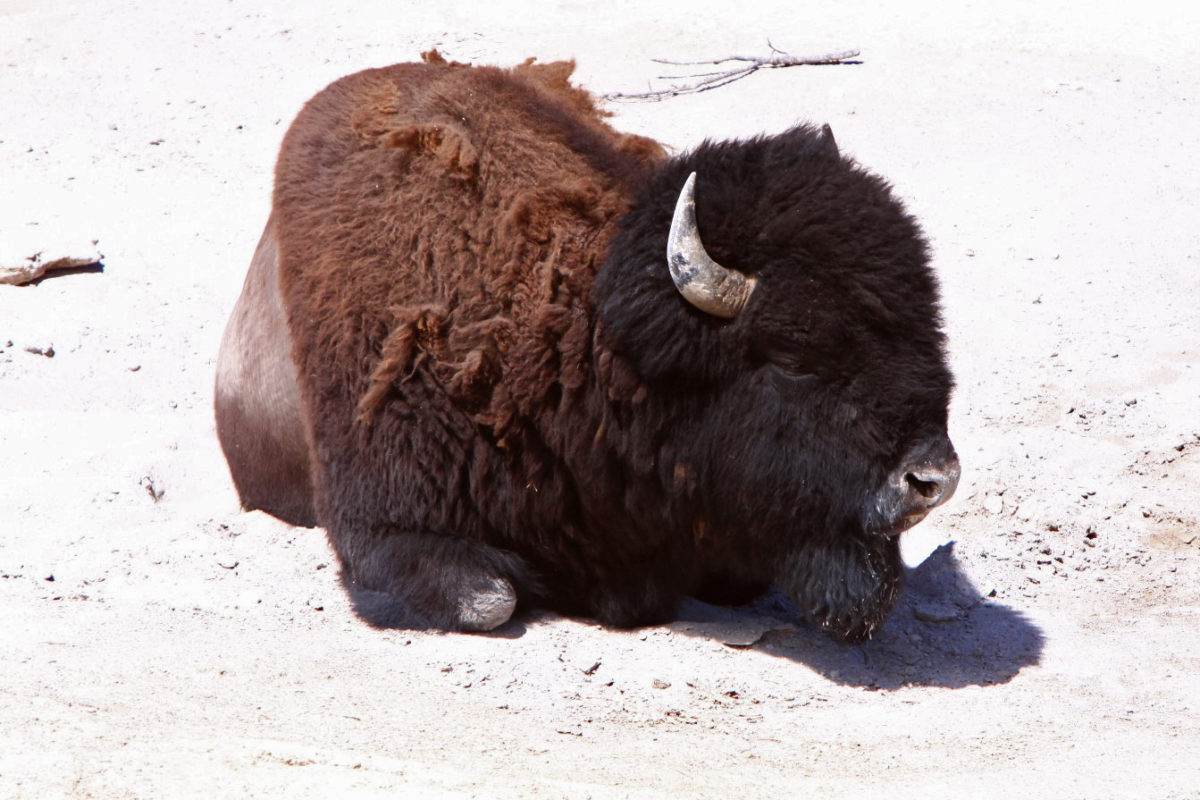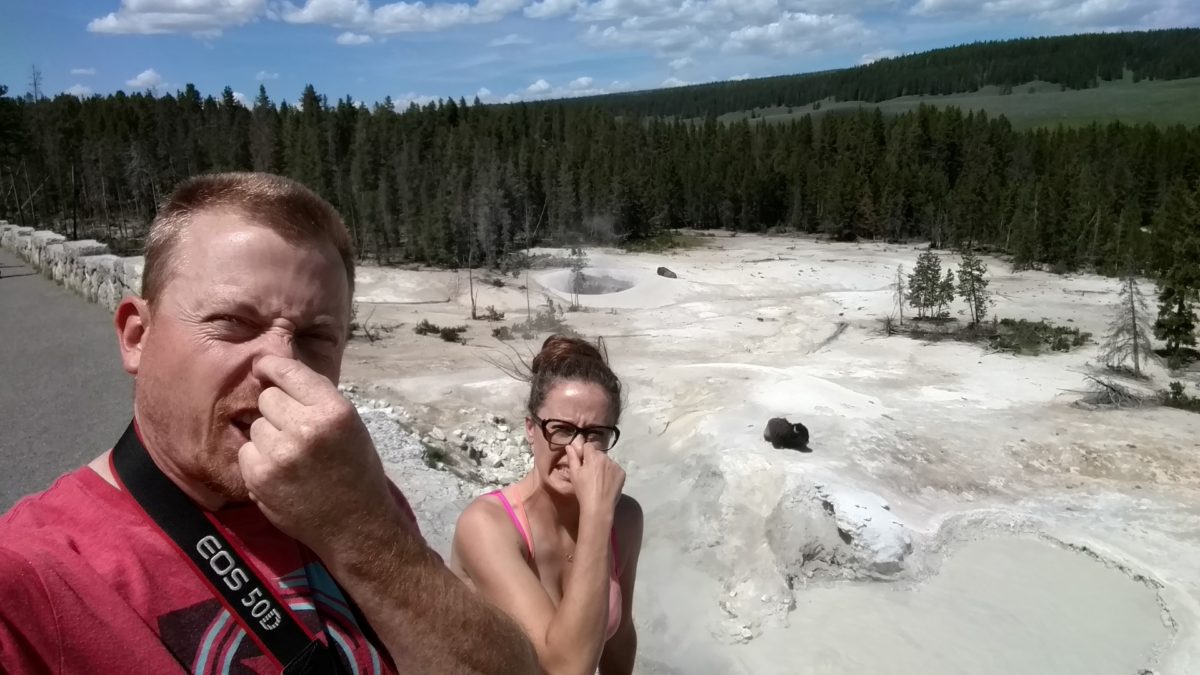 Mud Volcano and Dragon Mouth Spring
Mud Volcano and Dragon Mouth Spring was another stanky area. It was cool see the steam pouring out of that cave. You see stuff like this all the time in Vegas and get used to it but it's man made stuff. This is 100% natural. You have to keep reminding yourself of that.
Yellowstone River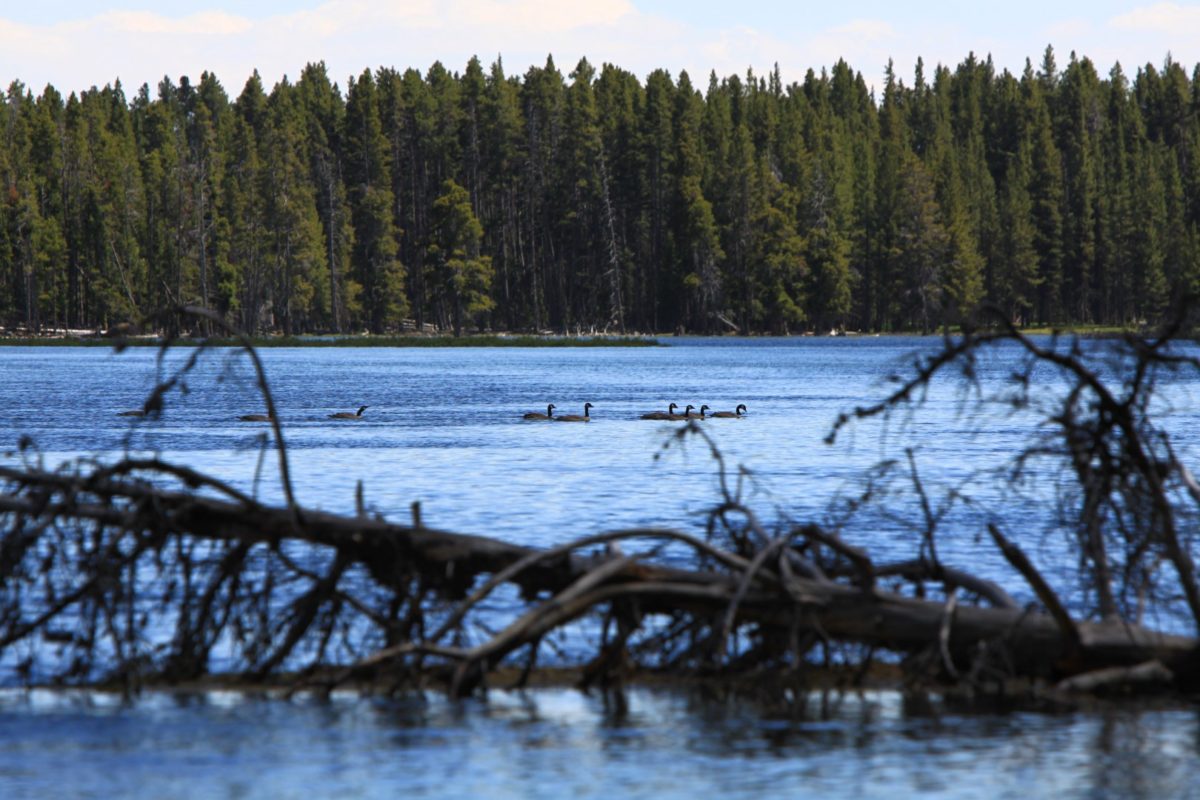 Naps at Yellowstone Lake
After all the driving we had done, we were tired. We needed a break. So we pulled over at the edge of Yellowstone Lake, popped up our RoofNest and took a nap. It was pretty much the best nap we'd ever taken.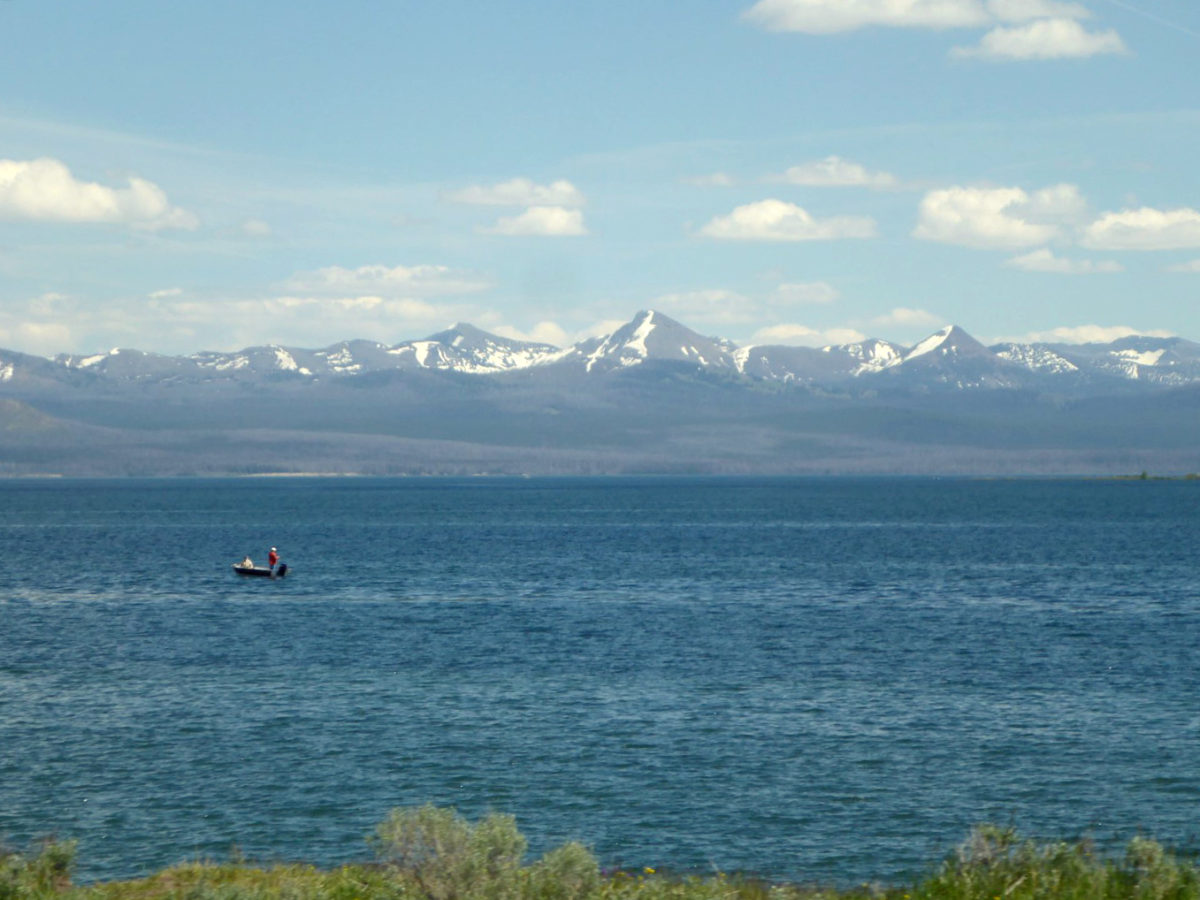 Old Faithful
Following our Yellowstone Geysers App, yes there is such a thing, we reluctantly made our back over to Old Faithful. God that place is a zoo.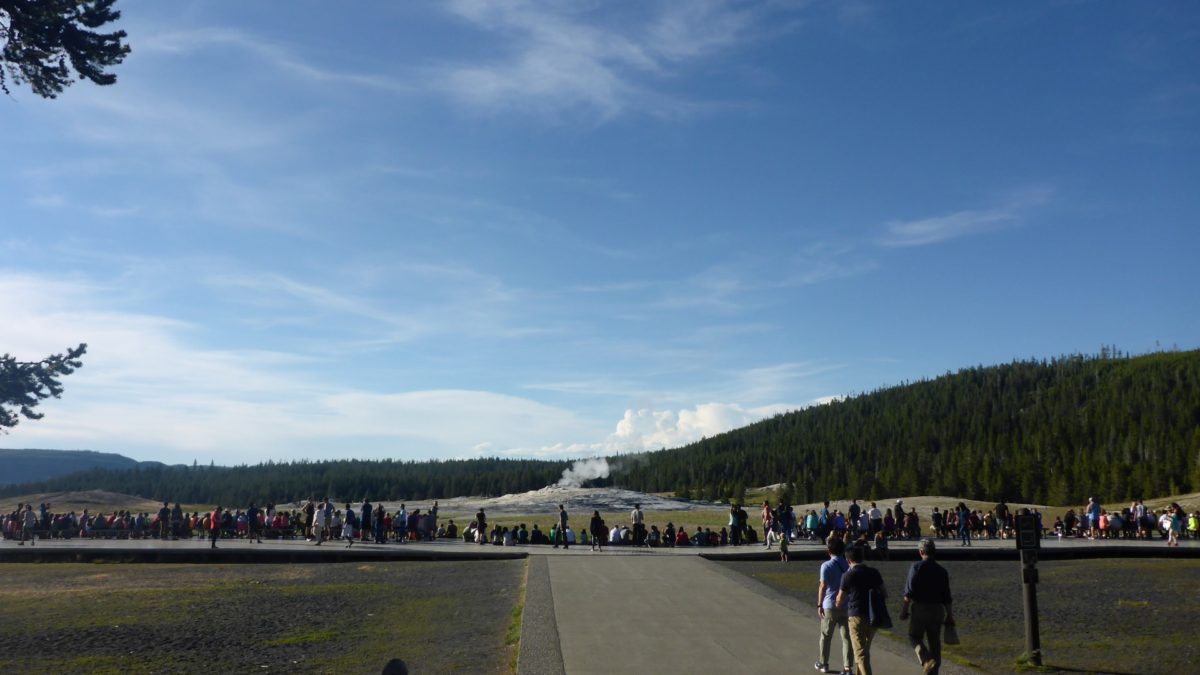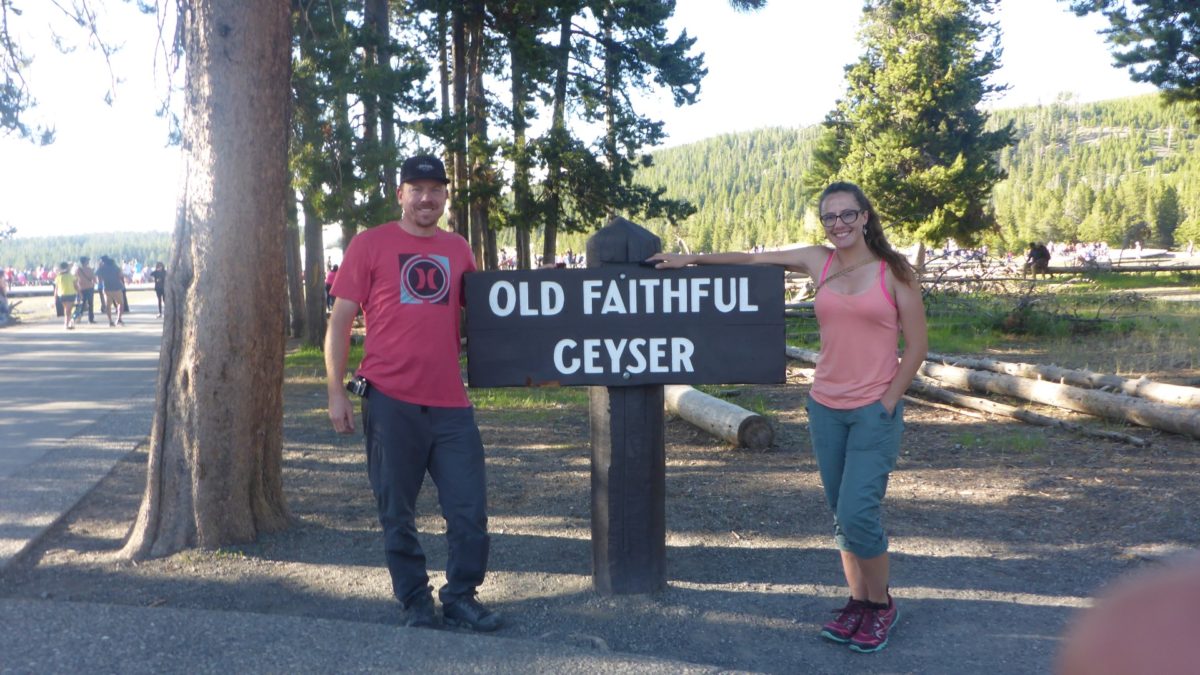 Insanity!
There it is. Woopity doooo. I would be much more excited to see this if there wasn't a gas station, 2 or 3 hotels, several gift shops, restaurants, a hospital and a huge stadium sized parking lot behind us.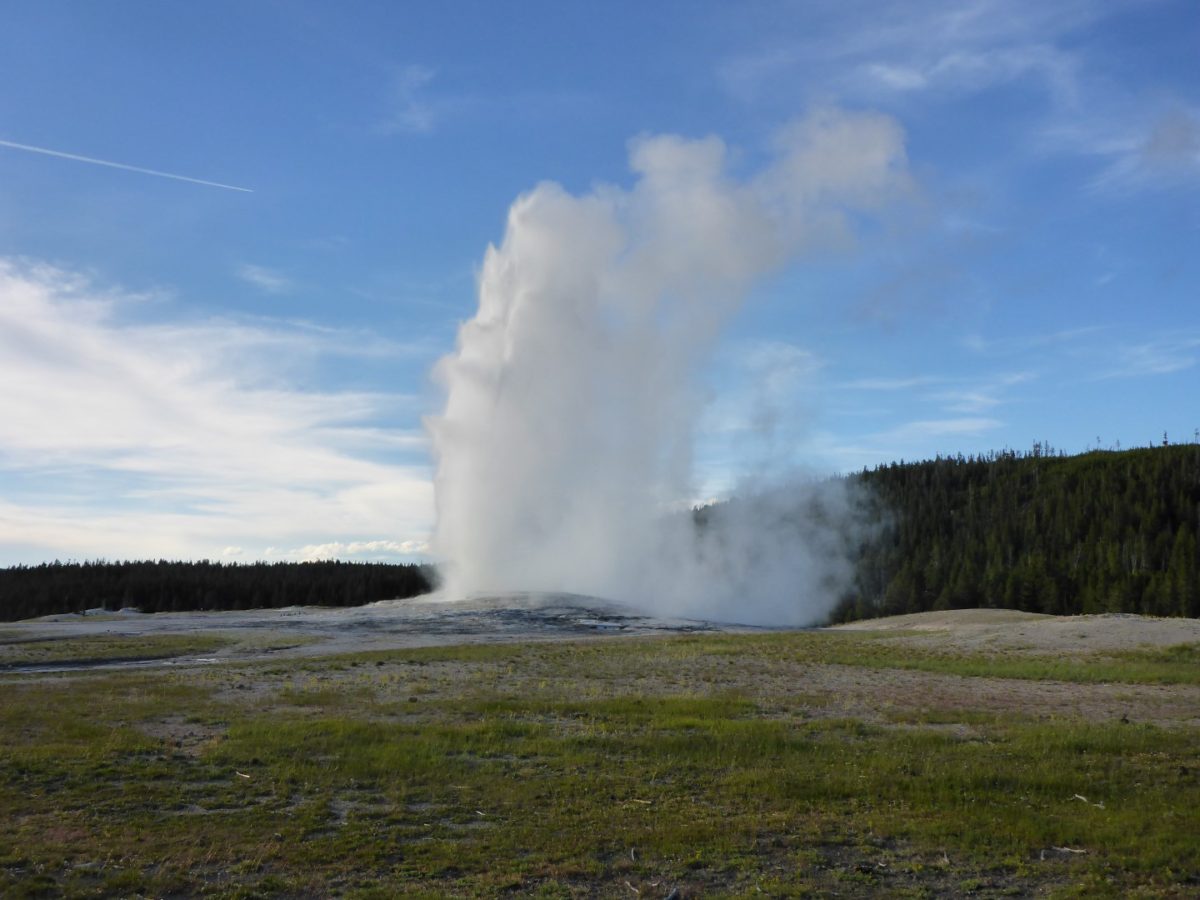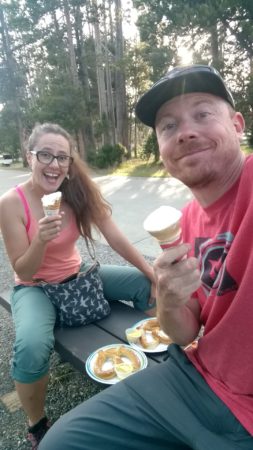 Upper Geyser Basin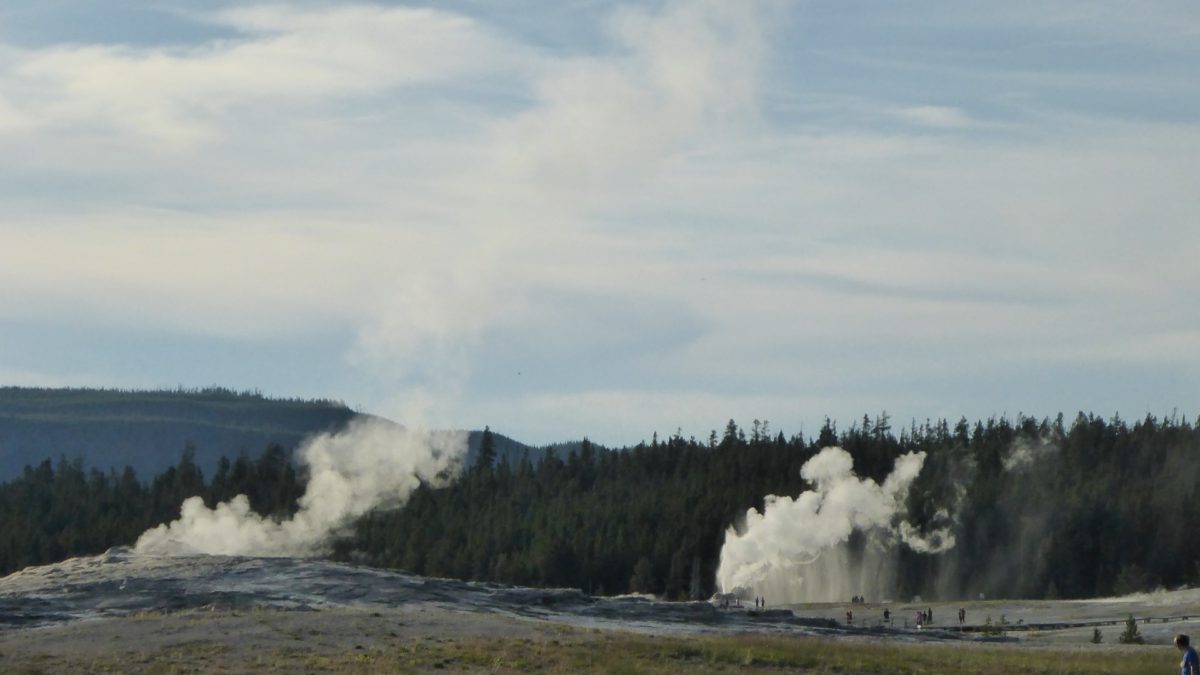 Excelsior Geyser Crater
We were pretty far from our campground and left Old Faithful around 7:30. There was still some time left to check out Excelsior Geyser Crater and Grand Prismatic Spring so that is exactly what we did. This is one of our favorite sights at the park. The colors were intense!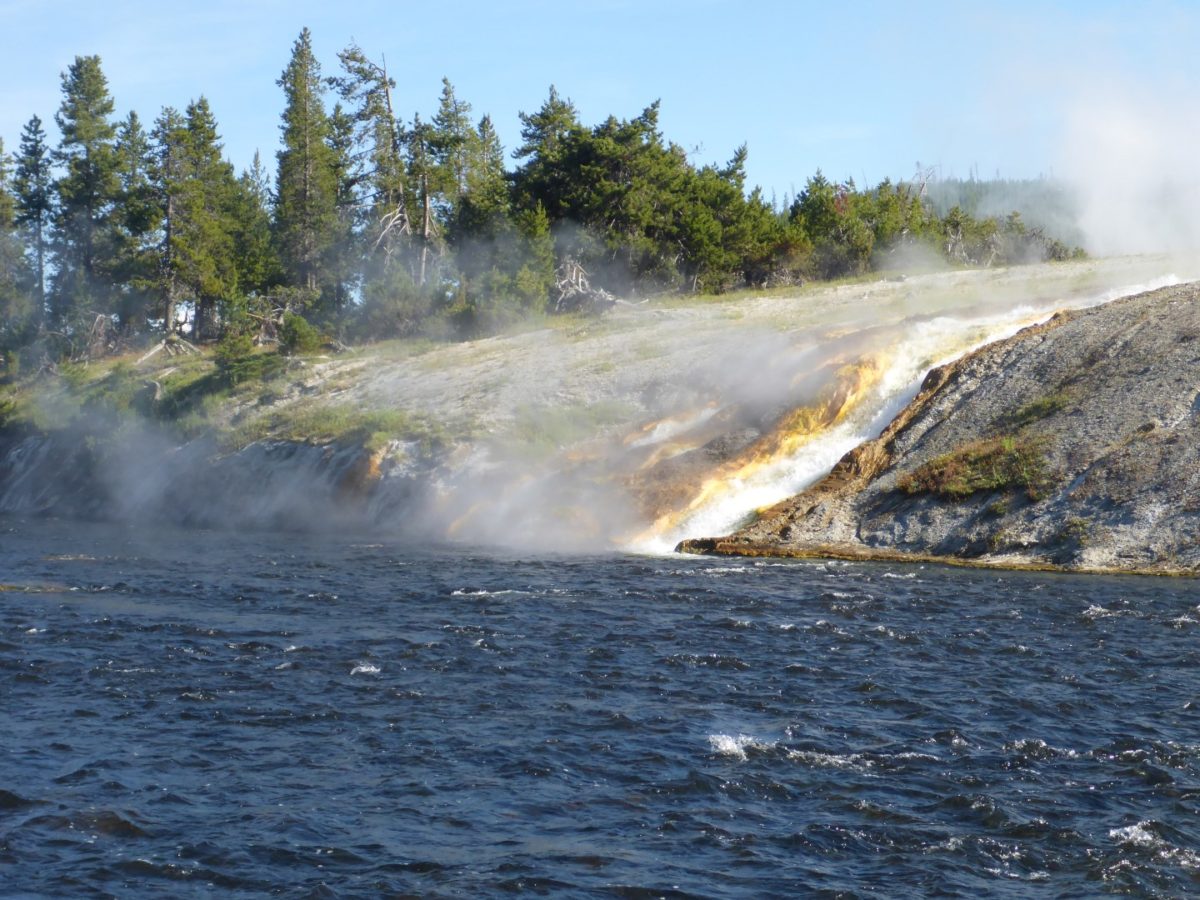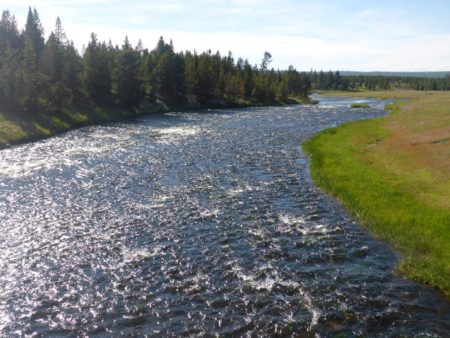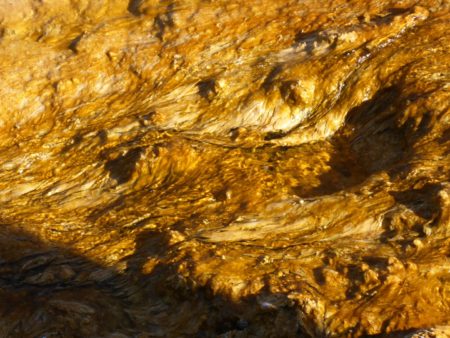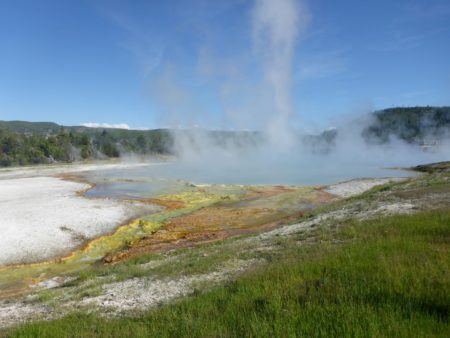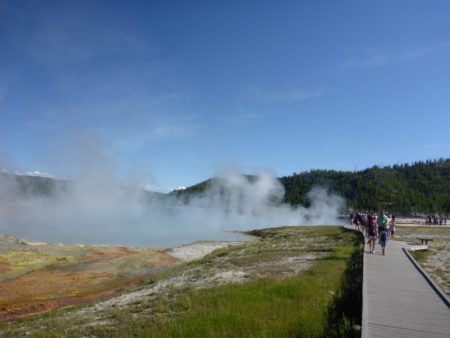 Grand Prismatic Spring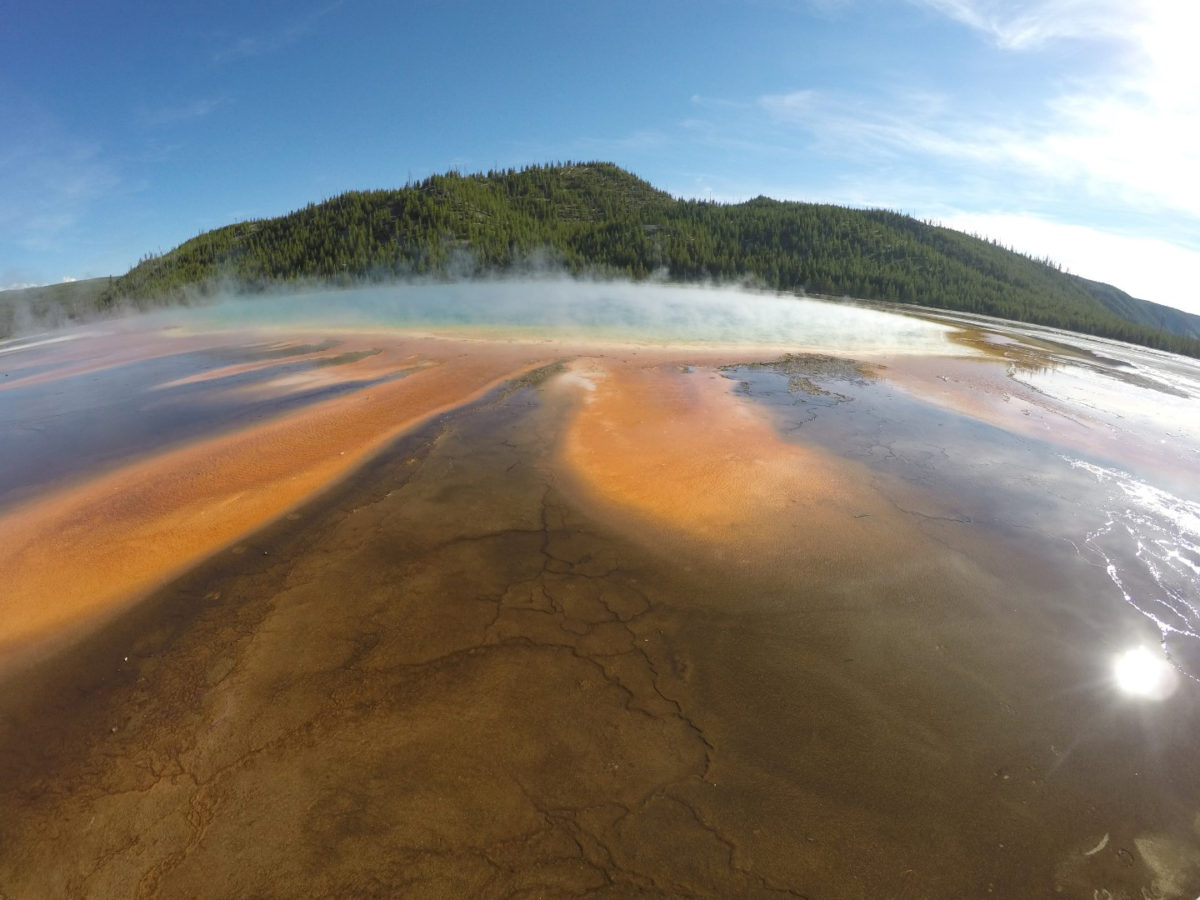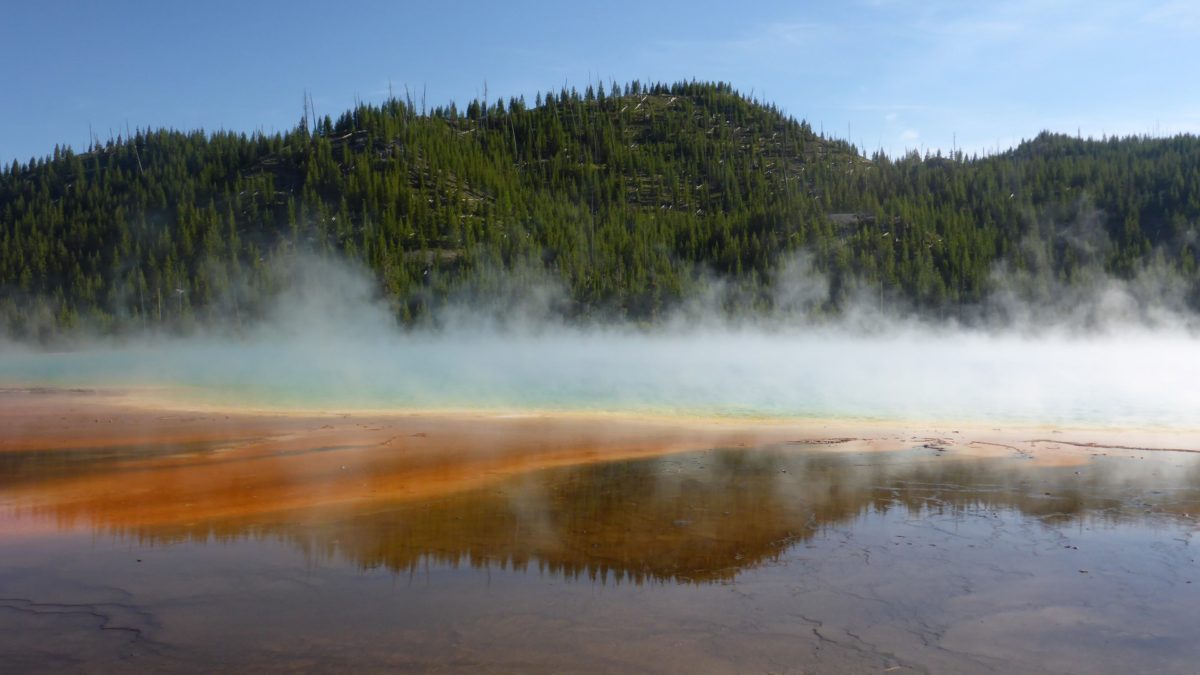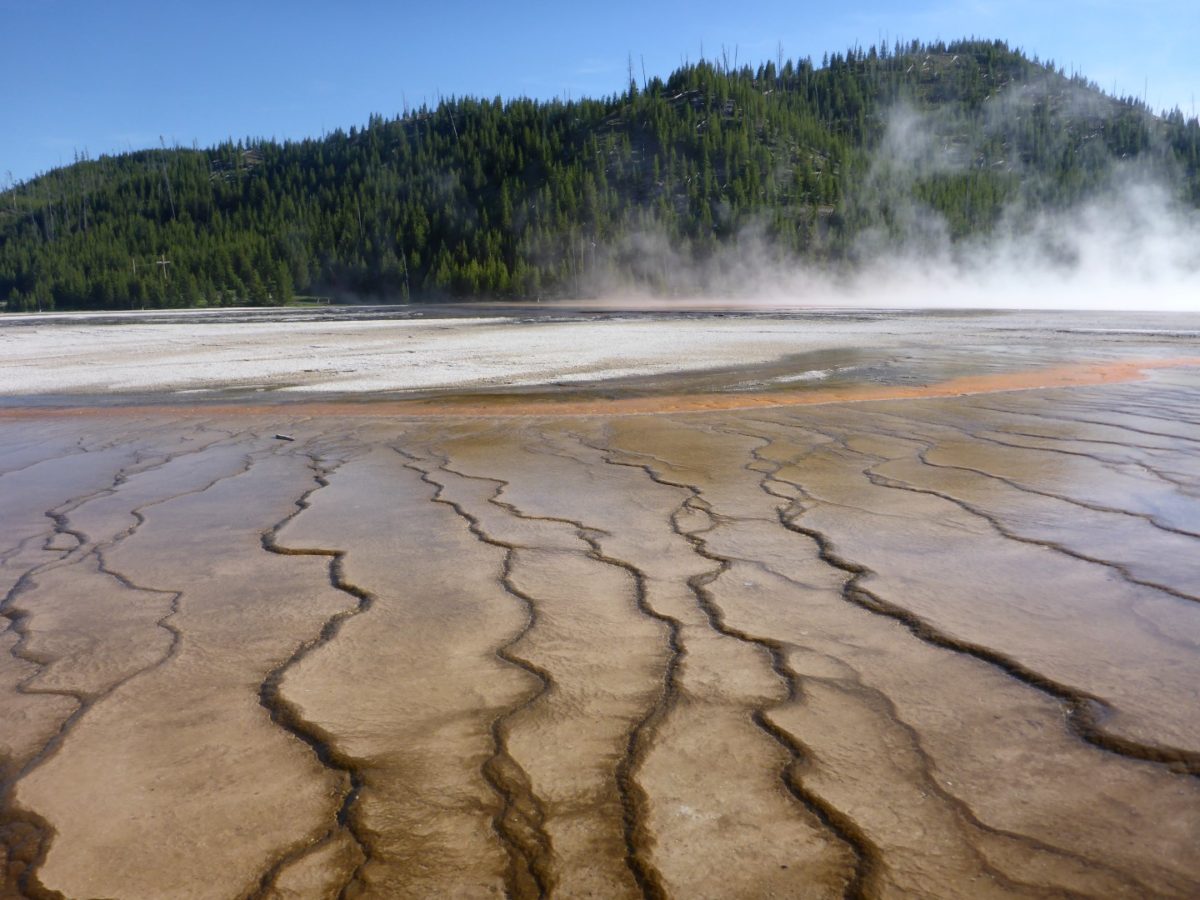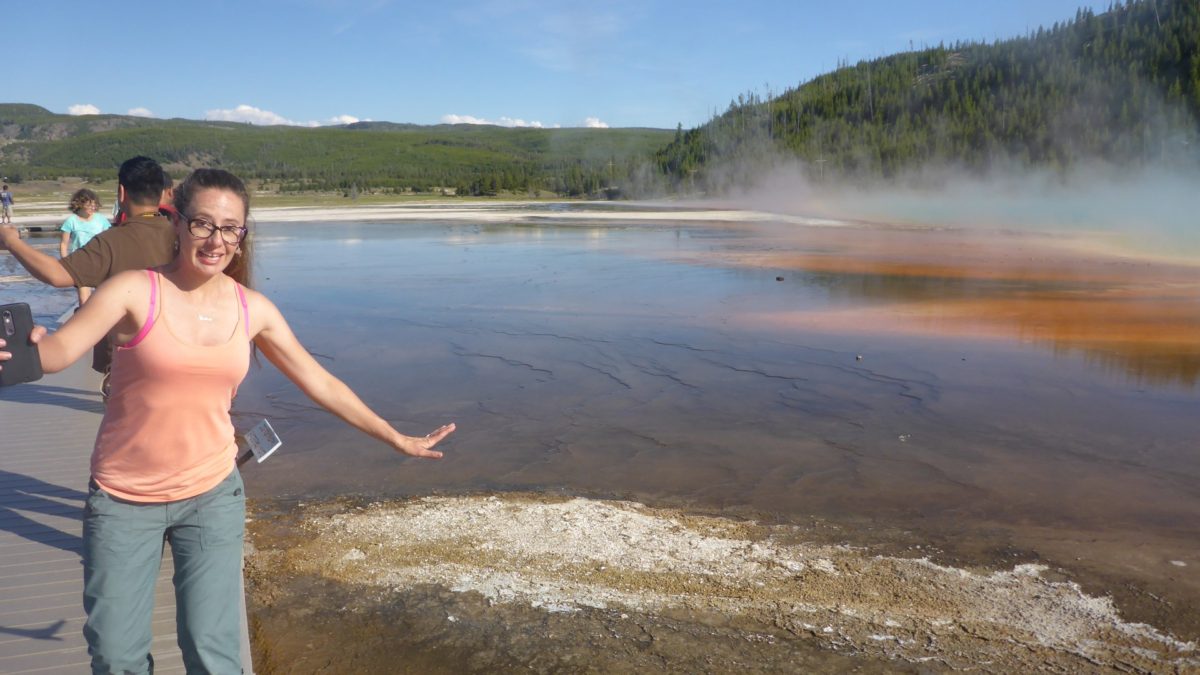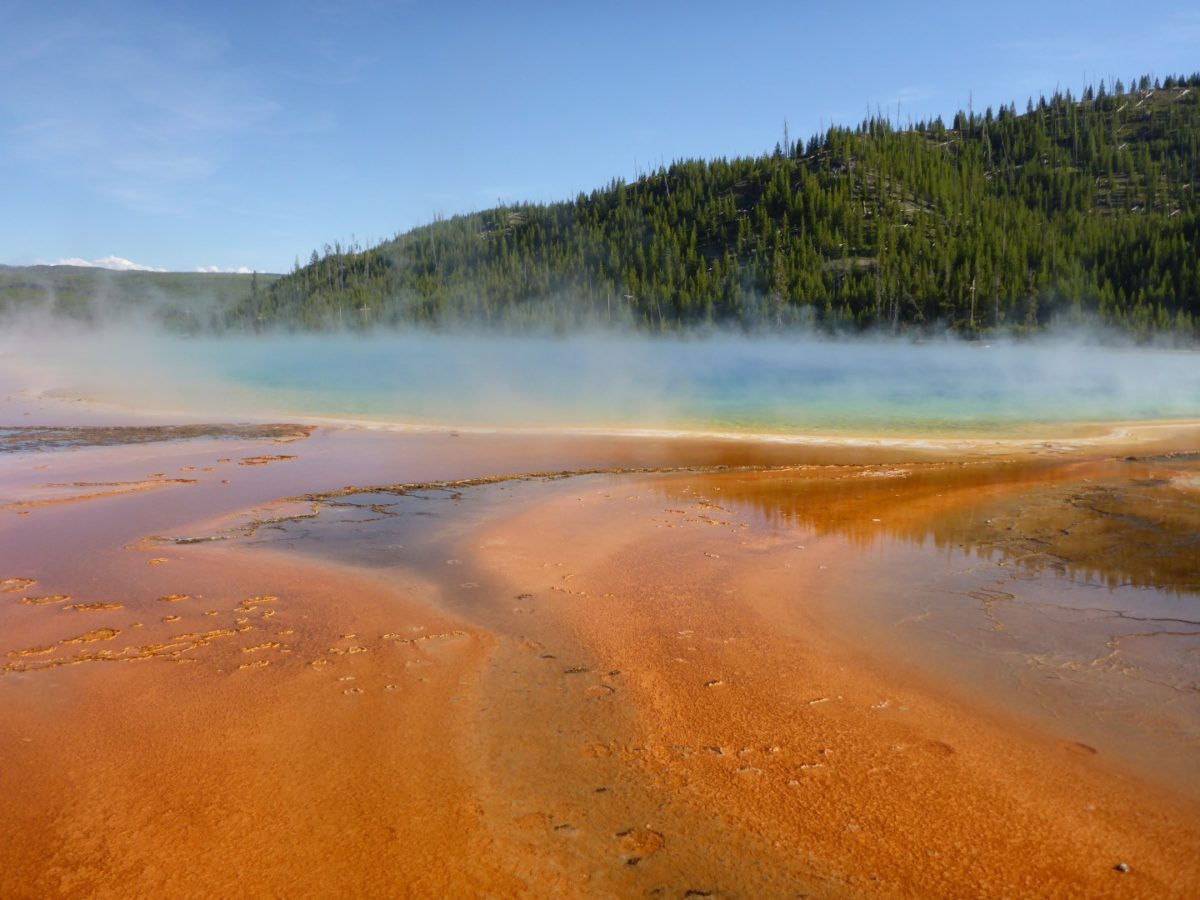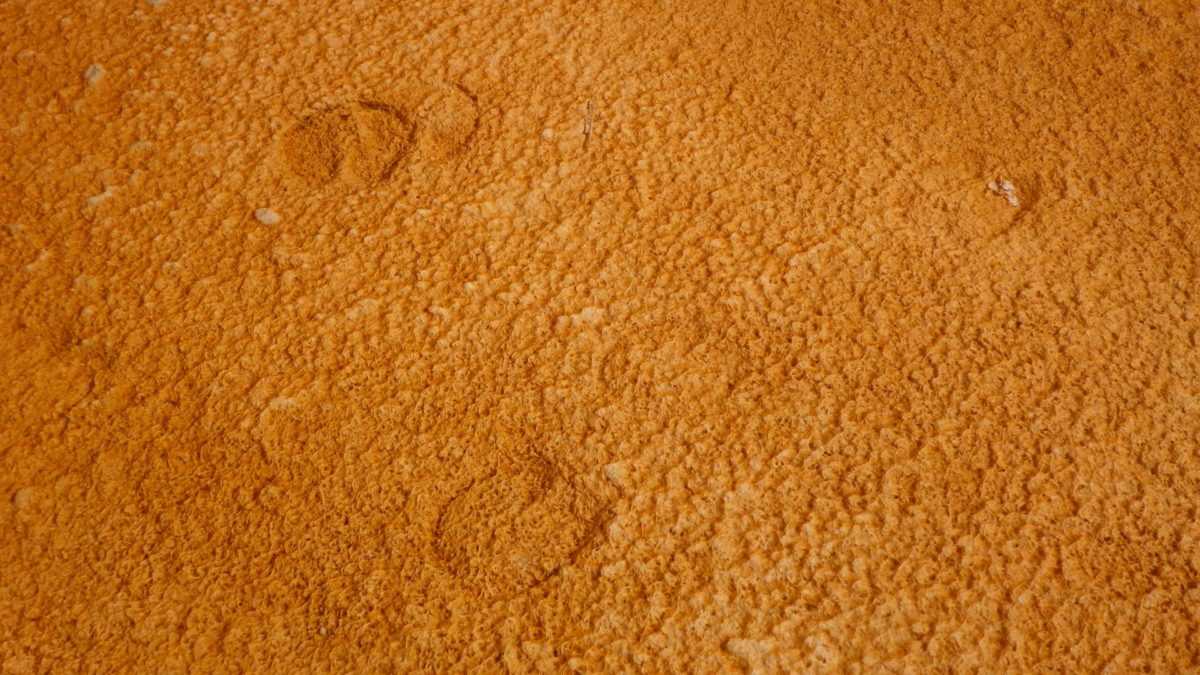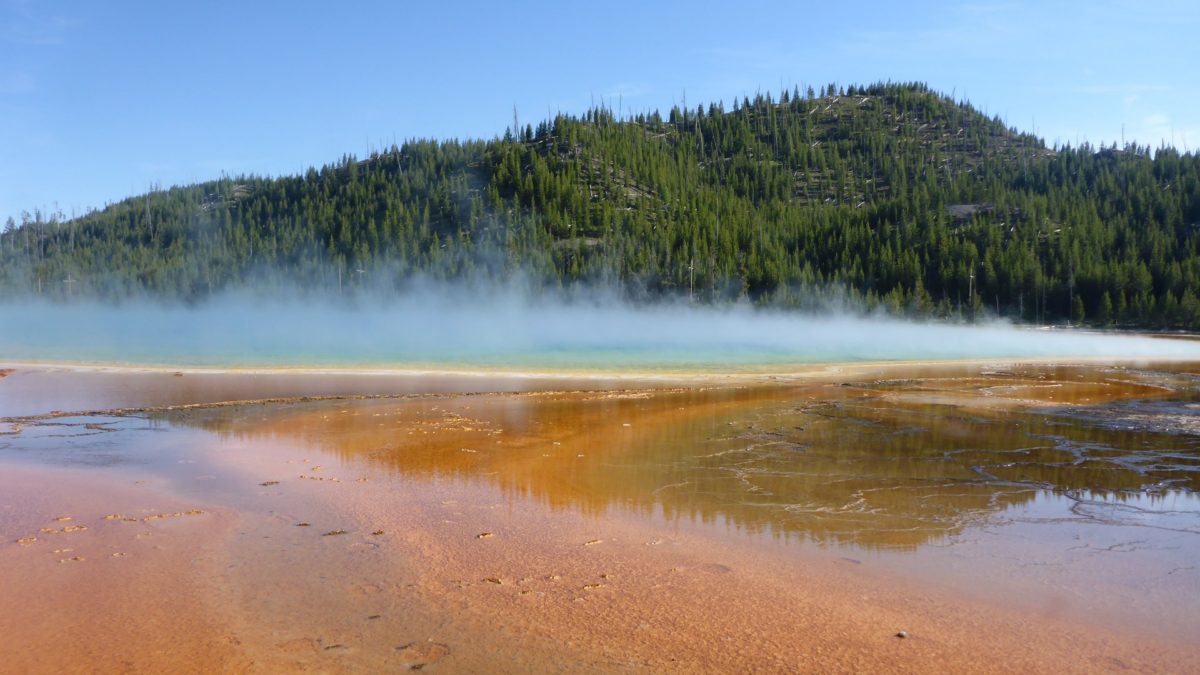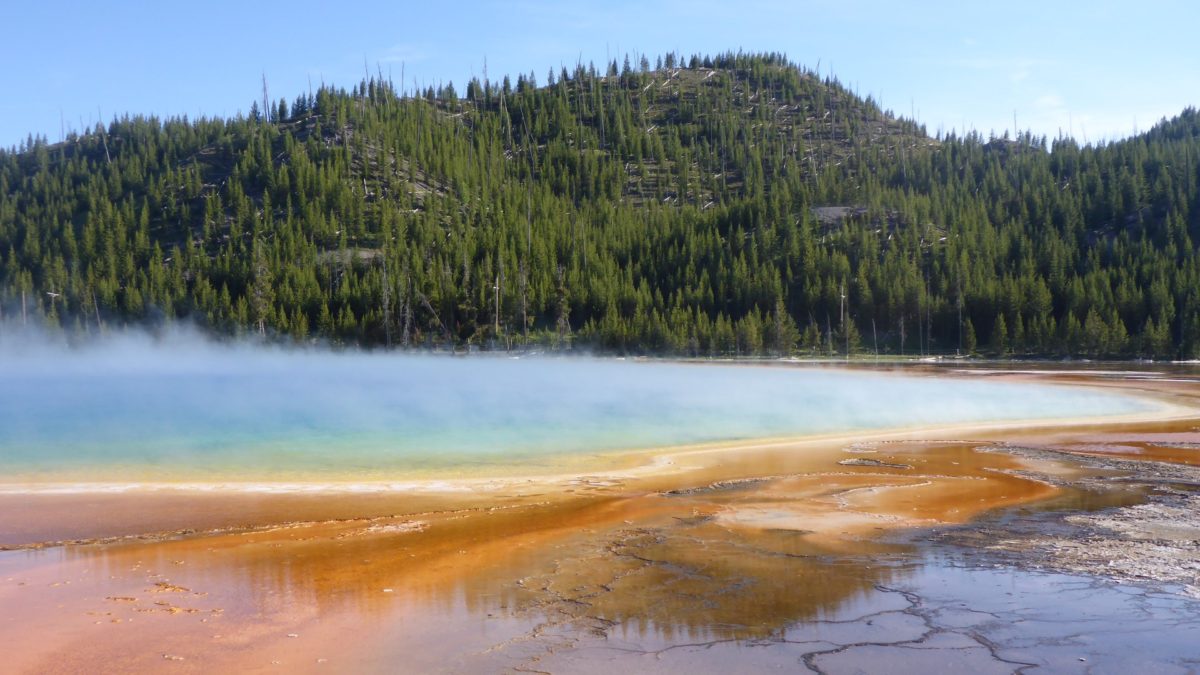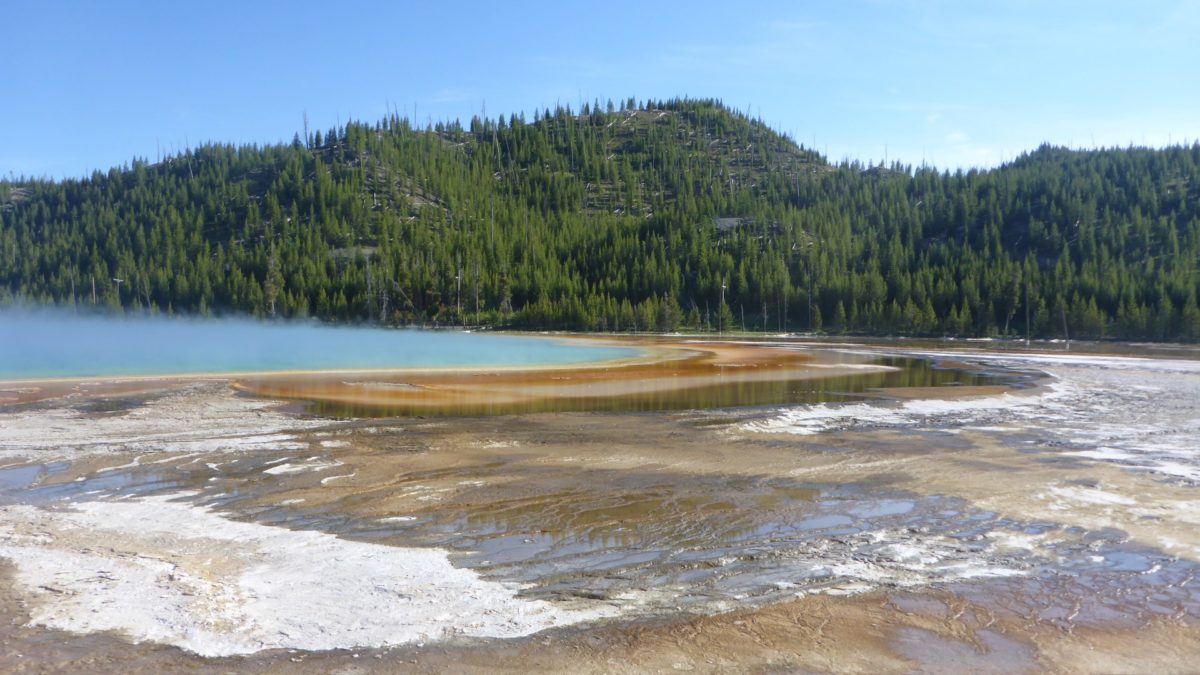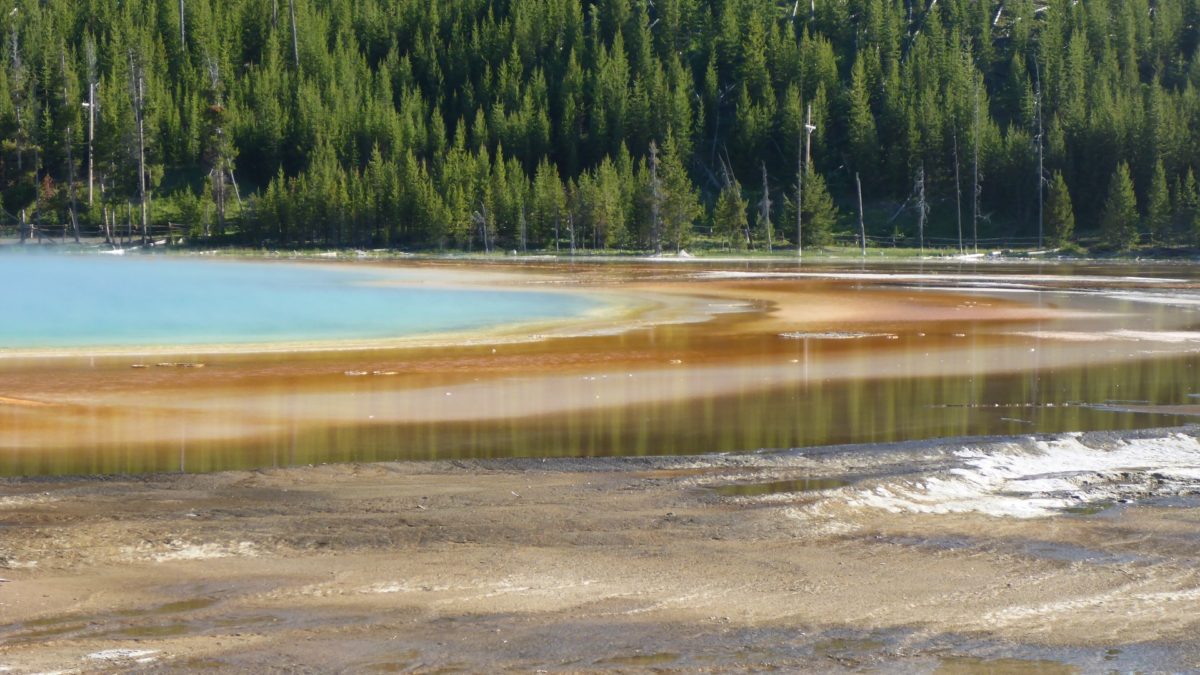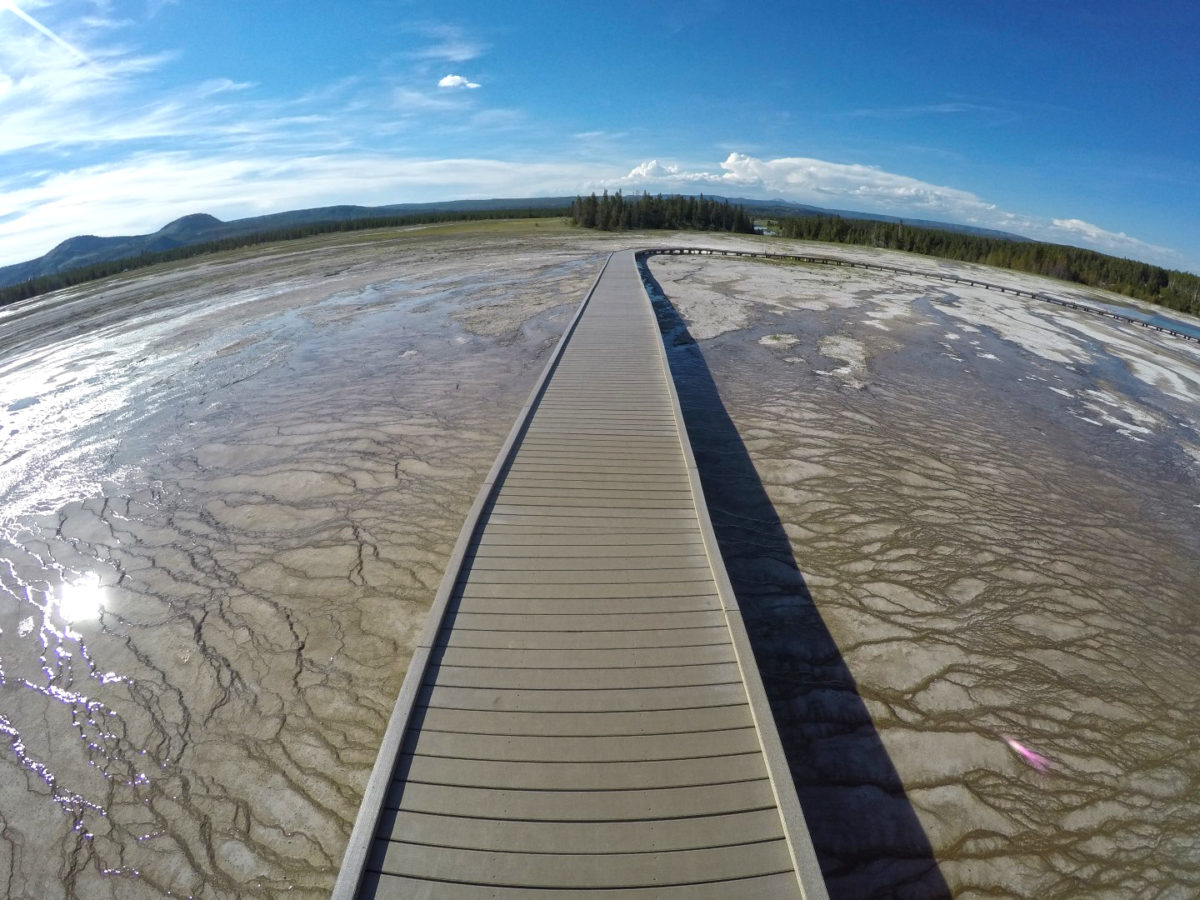 Gibbon Falls
We passed by Gibbon Falls. It was getting dark so no time to stop! Just a quick snapshot as we passed by.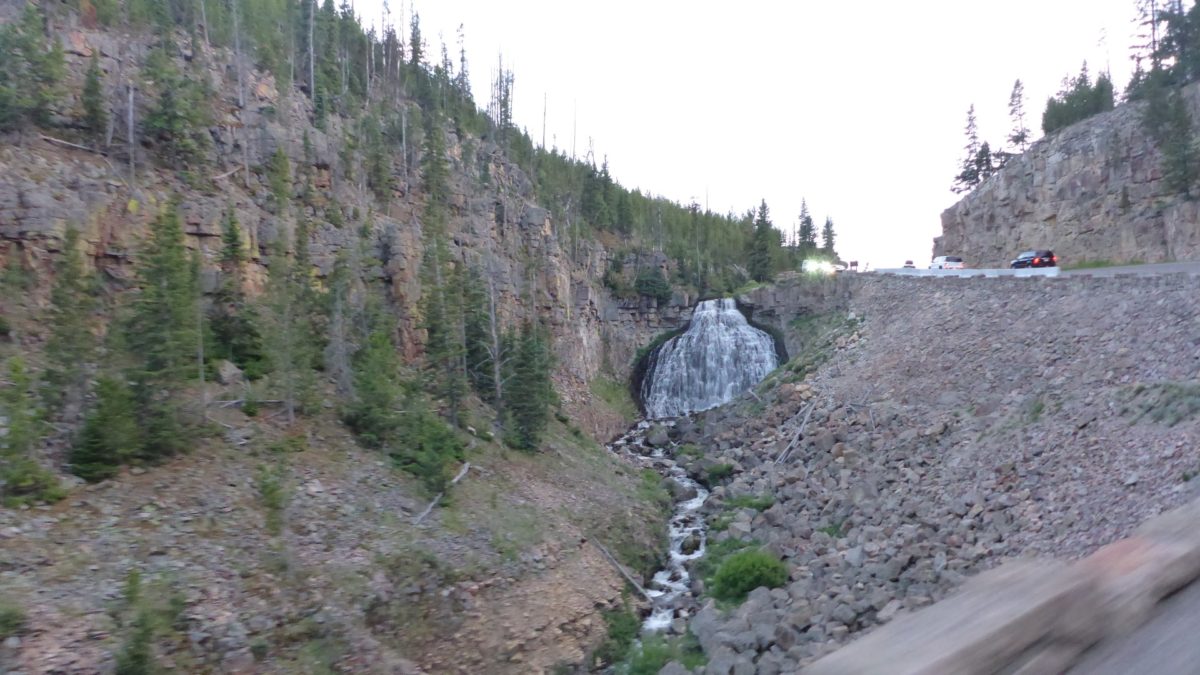 Silver Gate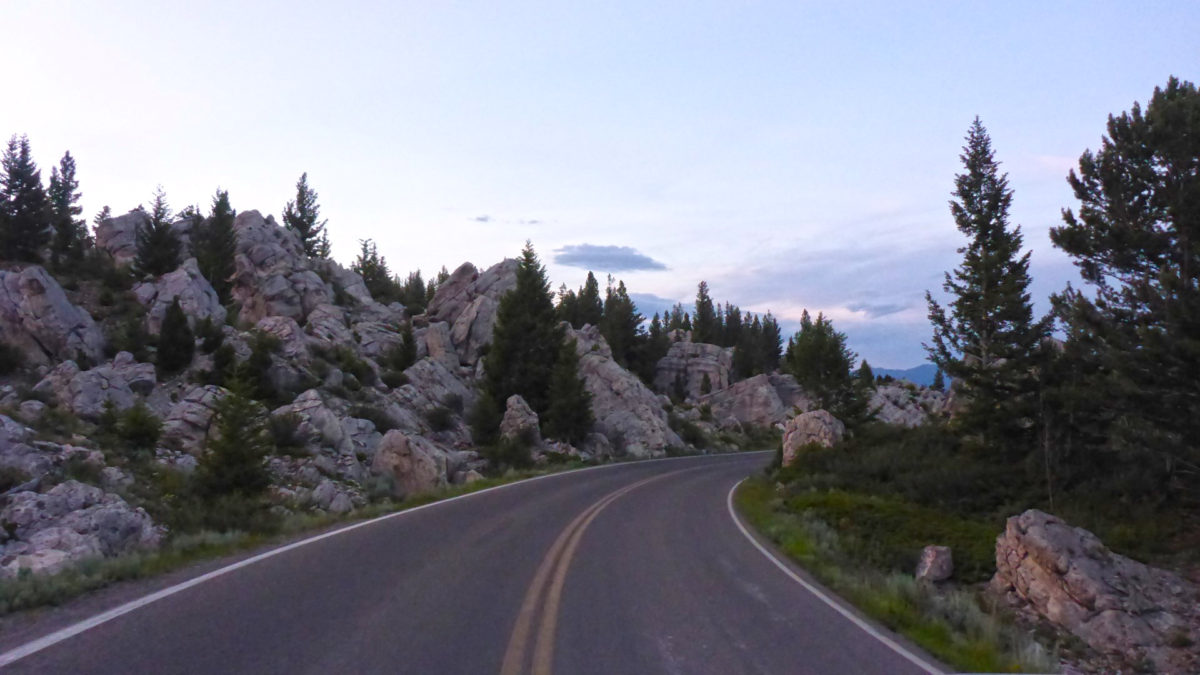 We passed a field of frolicking fawn.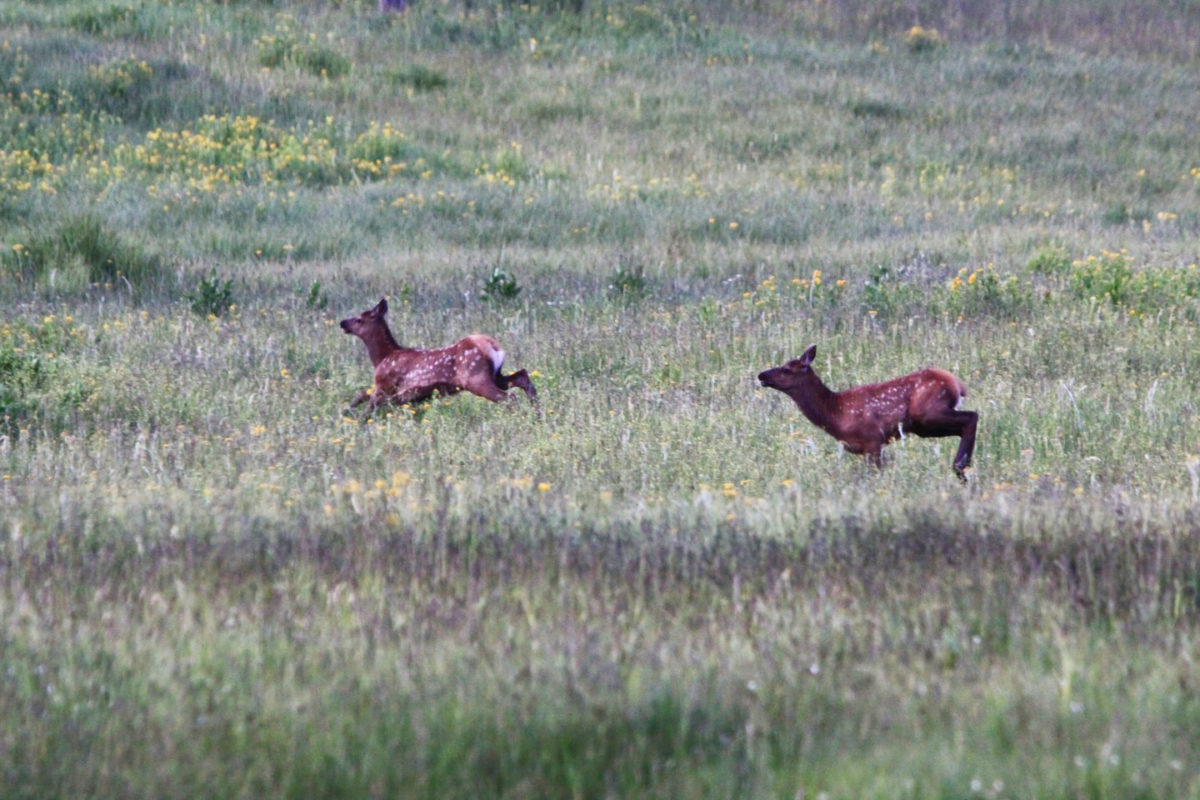 Mammoth Hot Springs
As we approached the switched backs near Mammoth Hot Springs, we caught a cool view through the trees.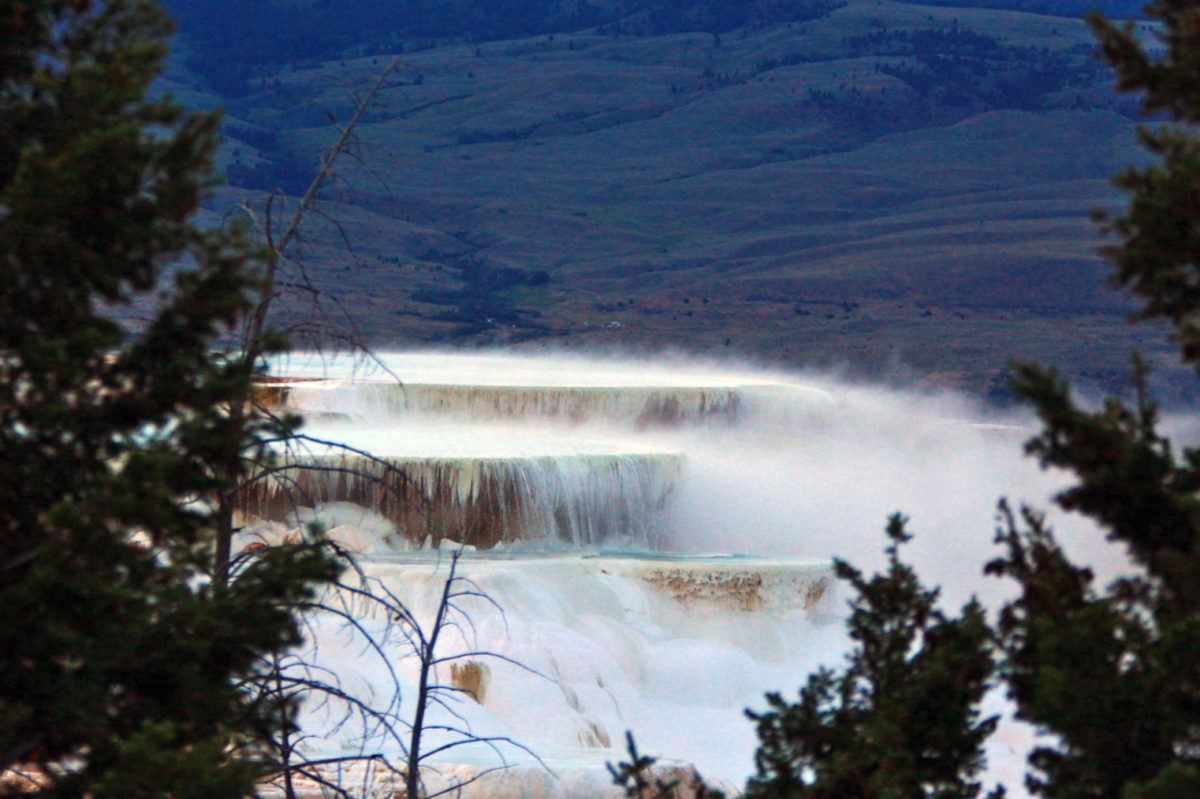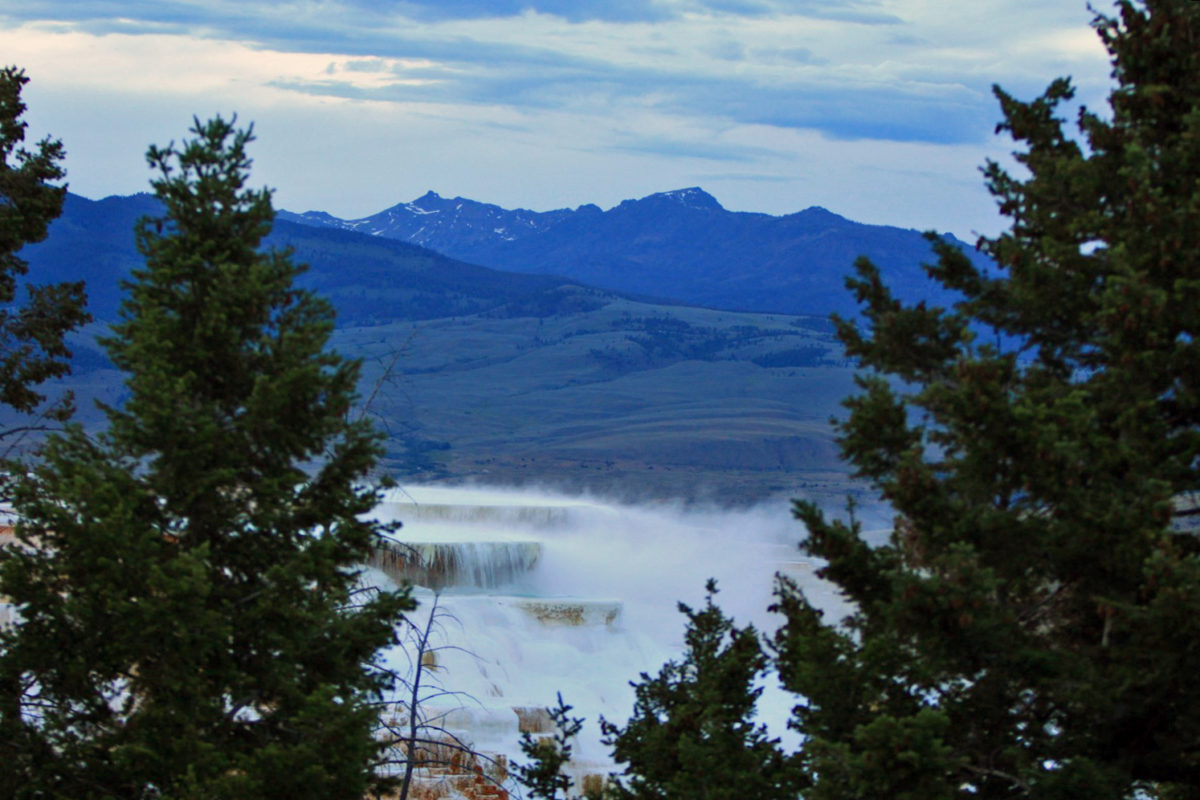 As we got to the bottom we had a different vantage point and even got to see a deer on top of one of the lower terraces.
Carl. The Bison Incident
After Mammoth Springs, it quickly began to get dark. We had roughly 60 miles still to drive to get back to camp. In terms of Yellowstone, that's a long time! Google Maps was saying it would take us another hour and a half.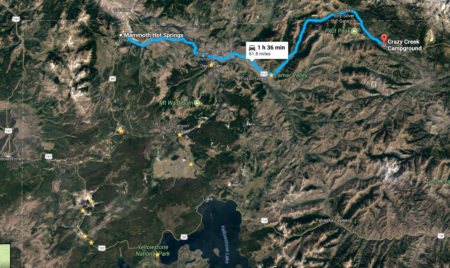 We pushed through and carefully made our way east. The roads are very twisty and take forever to drive. On top of that, I had some guy on my ass for about 30 miles. He didn't want to pass. He just wanted to follow closely at our pace. It added a bit of stress to my drive , but I adjusted my mirrors down and tried not to let it affect me. Driving at night can be difficult for many. I don't have much of a problem with it, but when I know there is abundant wildlife often on the roads, that changes things. I drove very carefully, 5-10 mph under the speed limit, 10 and 2 on the wheel, and with my high beams on the whole way. As we approached Lamar Valley, holy freekin shit! A full grown, 1500 lb bison was RUNNING at us in our lane. I had about a half second to react. Anna screamed as I laid on the brakes harder than I had ever pushed them in my truck. As I braked, I moved to the right shoulder as much as I could without driving off into the grassy embankment. The bison veered just slightly to his right towards the center line of the road right at the time I felt the truck impact him. We were probably going about 25 mph. We just grazed the side of him, but the impact was substantial. I pulled over and looked back. He kept on running and was ok. Now time to survey the damage. I almost forgot there was a car on my ass the whole time. He pulled up next to me and sat there for a few seconds before driving off. Whatever jackass. Get outta here. I walk around to the left front corner of my truck and couldn't believe it. There wasn't any damage to the truck. Not even a scratch or brush mark! WTF? Did that just happen or are we both delusional from driving so damn much through this gigantic park. I was relived to say the least. That's all we needed was a damaged truck 1000 miles from home. Anna shined her flashlight out into the field and saw a few bison laying in the grass about 100 feet away. Whoa! These things look a little more intimidating when it's dark out and you are the only ones out there. I shined my light back down the highway to make sure the bison was gone. He was. At that time we both turned our lights off and our eyes adjusted to the roadside. We were right in the middle of the herd. There was probably 150 bison on each side of the road. Anna shined her light again at the one and that's when he got up. Time to go! We got back in the truck and proceeded down the highway only to see two bison blocking the road as if it were a roadblock. I slammed on my brakes again. I humored myself and hocked my horn. It didn't faze them. The one bison just turned his head and looked at me like, "you aren't going anywhere. You hit Carl!" They finally moved and we slowly, cautiously made our way back to camp. About 3 or 4 deer jumped out in front of us after that. I think I was driving about 25 mph at this point. I was a nervous wreck! Talk about a stressful drive. I slept good that night.
Day 9, leaving Yellowstone and on the next adventures, continued on page 9
Comments
comments