Day 7, Yellowstone and Montana
On day 7 of our adventure, I woke up a year older. Wow. 40! I don't feel that old, but it sure sounds weird. Lizard Creek Campground was great. We had a great spot nestled in the trees. It had a bear box for food storage, a picnic table and a fire ring. I woke up before Anna, as per usual, and made some coffee. It was a bit chilly so I fired up the Big Buddy heater. It took a couple tries to light because of the piezoelectric lighter didn't like the condensation, but I got it going eventually. I'm not sure how much I like this heater yet. When it works, IT WORKS almost too well. It is crazy hot. Then other times it wants to flame out during warm up. More time will tell if it will be useful for these trips.
Our first goal of the day was to find a place to camp for the next couple nights. We decided to power through Yellowstone and snatch up a spot if we found one. Well we found out two things. One, you can't just power through that park. It's huge and takes forever to get anywhere. Then two, every camp site fills up very early, therefore it's impossible to get to them because of the time and distance thing. We figured we'd exit through the northeast entrance and find a place just outside the park. While driving through, we saw some awesome wildlife! We saw a bison jam, antelope, and our first bear at Yellowstone.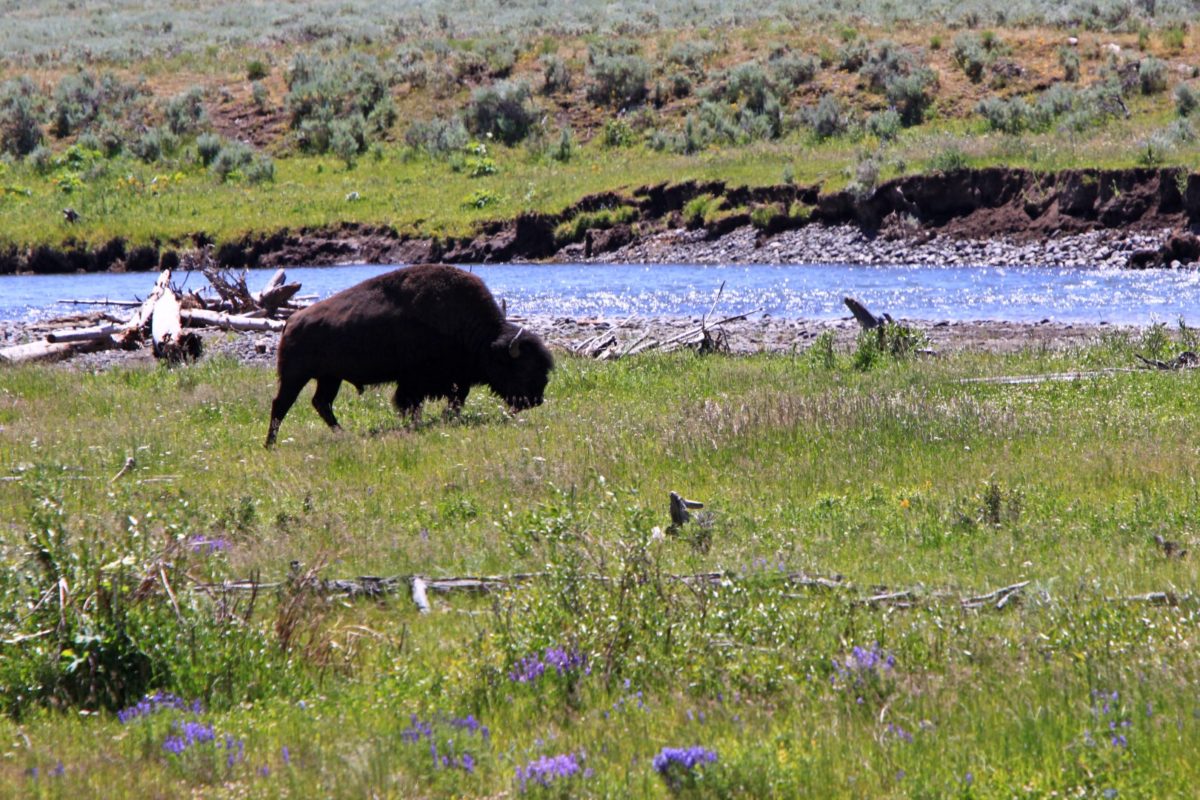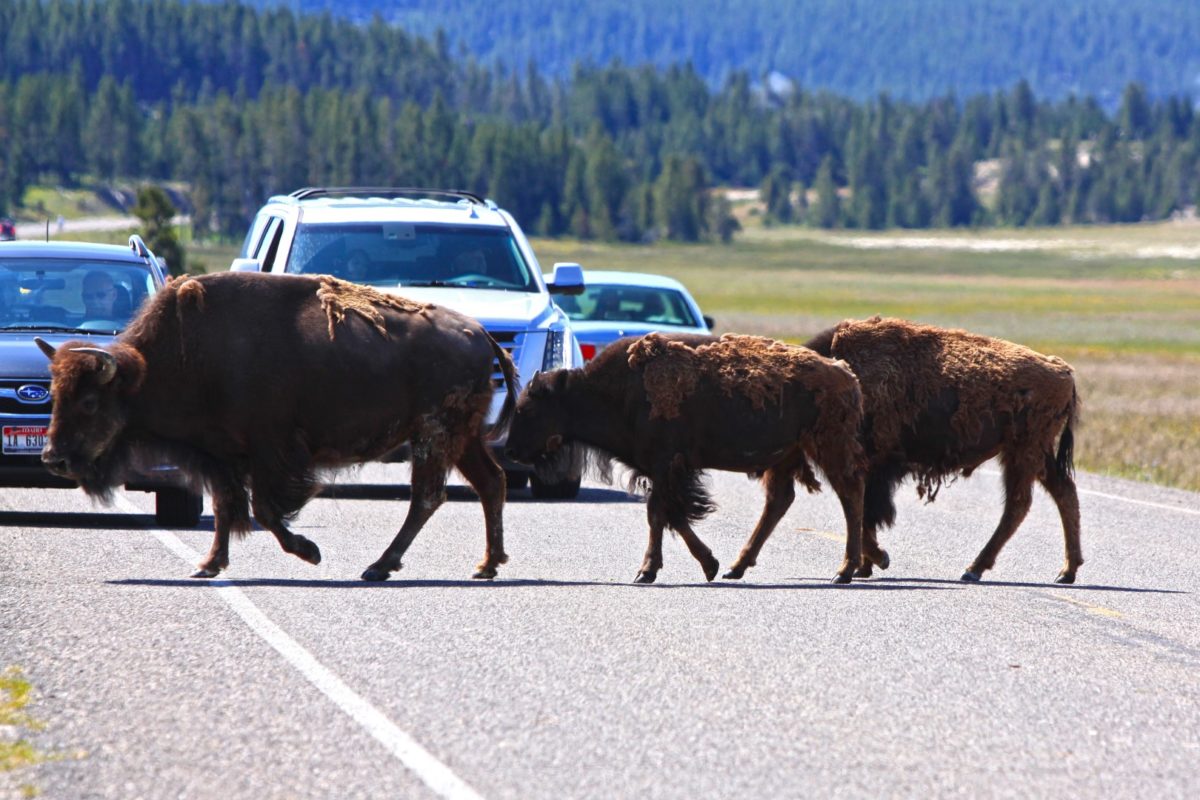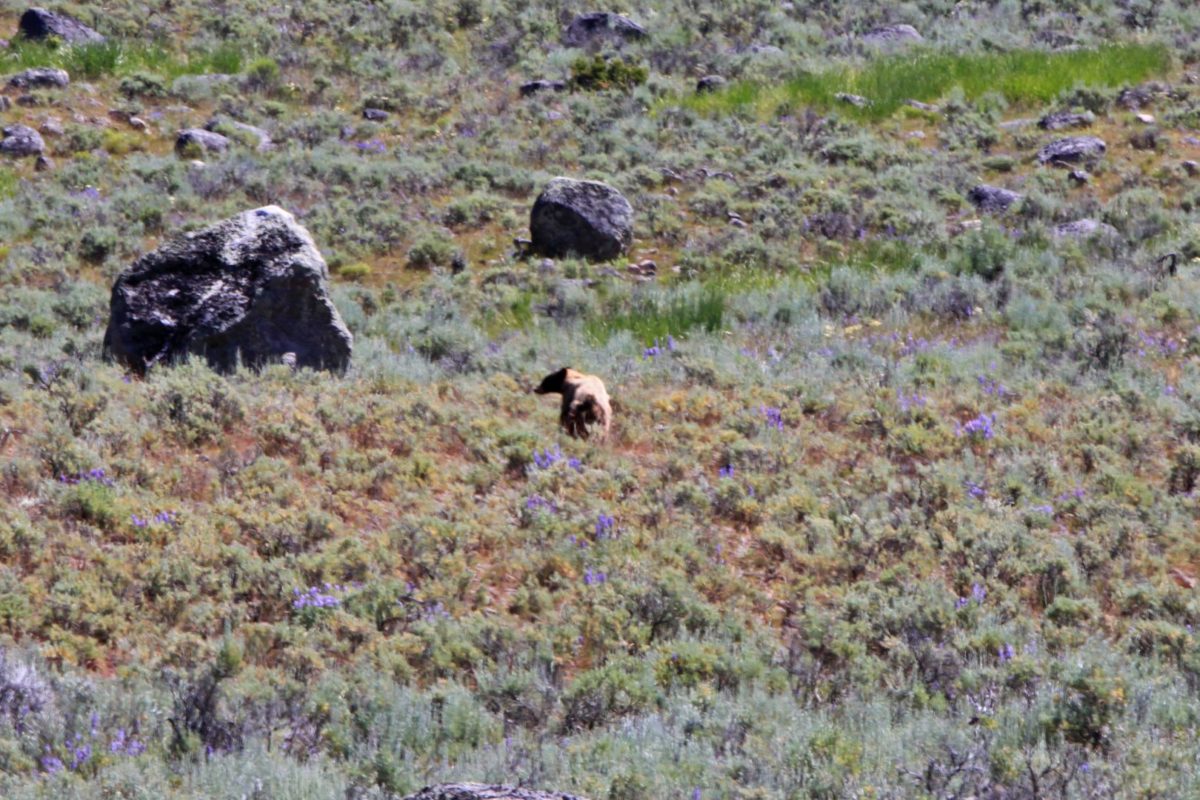 Crazy Creek Campground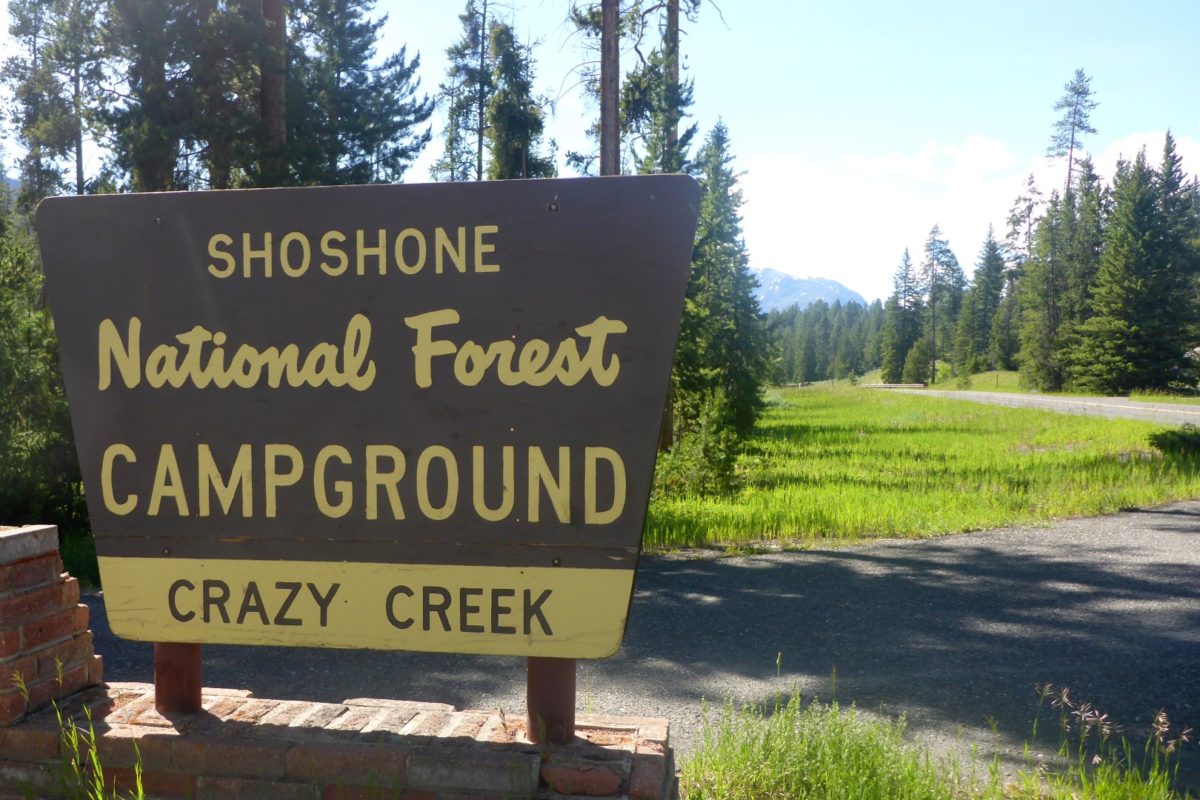 Finally around late afternoon, we found a cool campground that had a few good spots left in the back near an awesome creek and waterfall. It was called Crazy Creek Campground. It was cheap, had a pit toilet, bear box, that waterfall that we were excited to go to sleep to, and most of all, NO PEOPLE. The spaces were plenty spaced apart and it was quiet. All we heard was the rush of water from the nearby creek. This was the best birthday present I could ask for. We got set up, had lunch and RELAXED. All that driving had been taxing on us and I just wanted to lay in my hammock and drink a beer. I did just that and Anna even gave me a foot rub. How could this day get any better?
As per usual, we got antsy and felt like there was more "awesome" to explore. After talking to our camp host, he recommended we drive up to Red Lodge and that it was a nice scenic drive. We had no idea what he was talking about though. We didn't know this was the Beartooth Highway, elevation almost 11,000 feet!
Cooke City
We stopped in Cooke City for some more supplies for the night, then hit the mountains into Montana.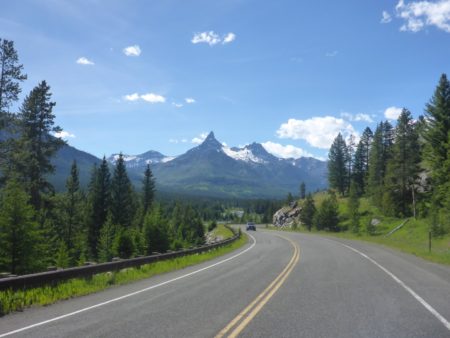 Quickie Hike/ Overlook
Along the way we stopped to look at one of the overlooks. Armed with bear spray, I was ready just in case. Although I was messing around in this pic, I took it very serious. Bears are no joke and if you aren't prepared and you startle one on a trail, they will attack.
Beartooth Lake
We stopped in at Beartooth Lake to check it out. I really wanted to camp here but the campground was closed. This place was gorgeous.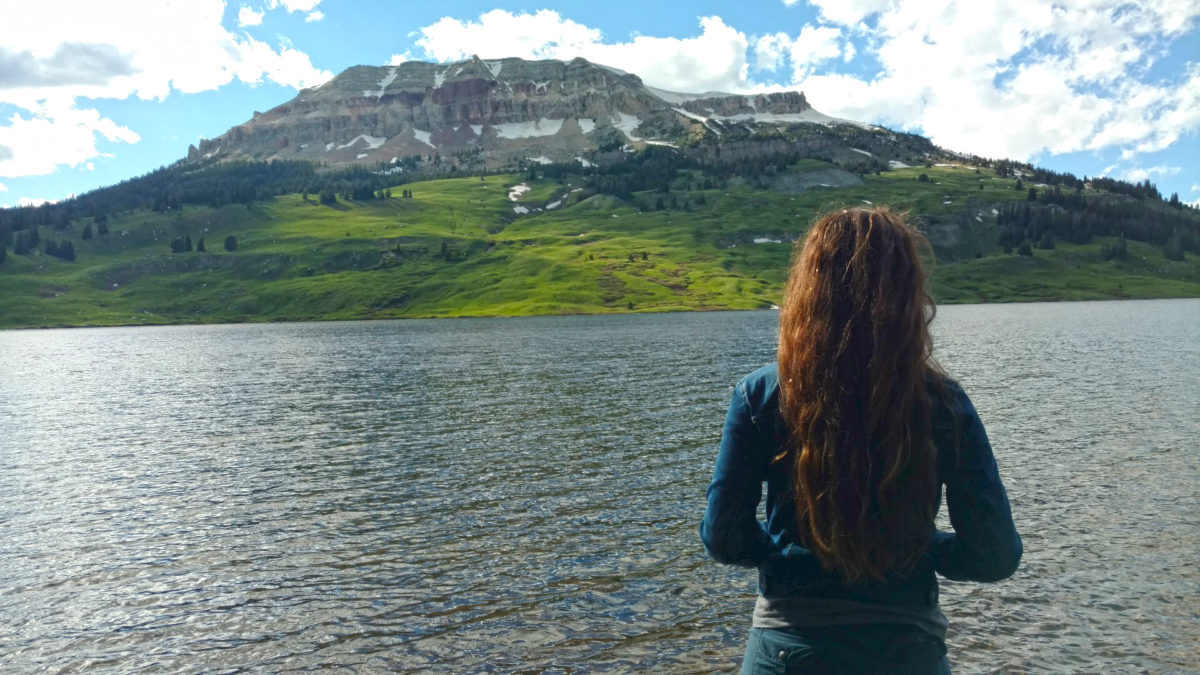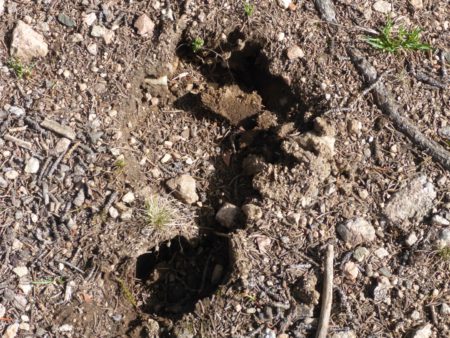 Beartooth Pass
This was completely unexpected. When our camp host said it was a scenic drive, we didn't know this is what he meant. Hell, this was almost better than Yellowstone!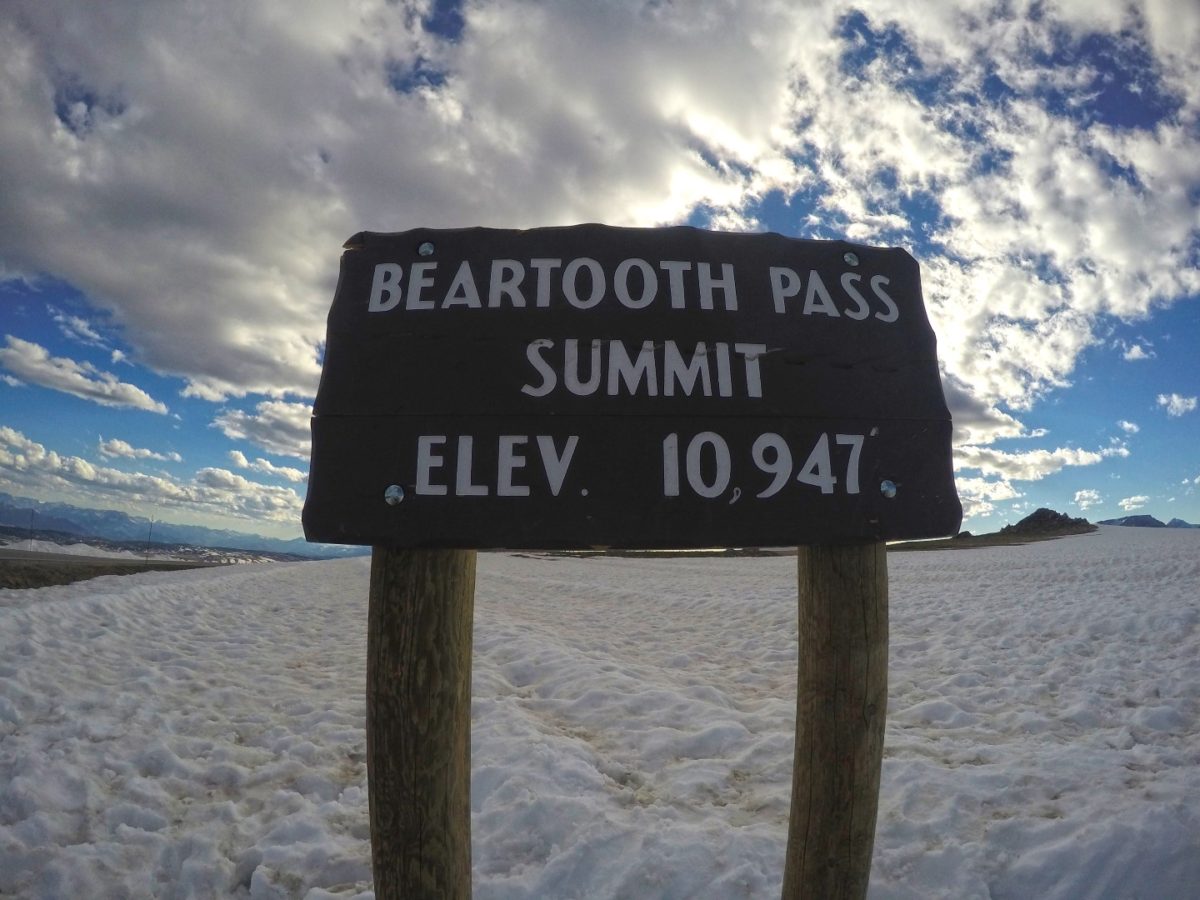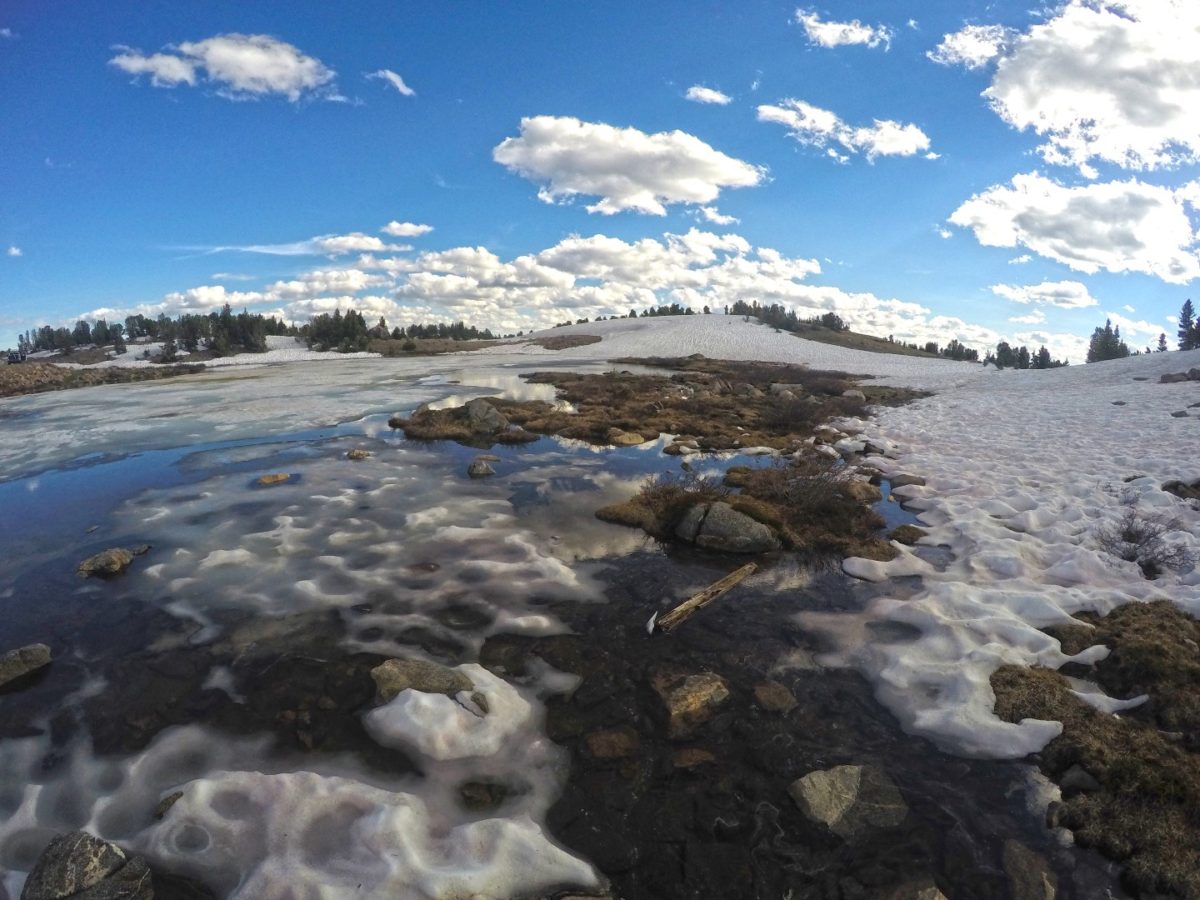 We got back to camp with some daylight left. The sun wasn't setting until shortly after 9PM. Anna said hi to the neighbor dog, I prepped a boil in a bag meal, and we enjoyed a really nice fire that night.
We had a system in order to wash up and still be bear safe. Any scents can attract bears so we brought locking and sealing lid buckets to wash over. They acted like a grey tank in an RV. I warmed up some water for Anna to wash her face with and it worked great. Not only did it seal up any smells, it allowed us to "Leave No Trace!"
Day 8, Yellowstone and "the bison incident", continued on page 8
Comments
comments