Day 5, Aurora for our RoofNest and Our Drive North into Wyoming
To recap, we pre-ordered our RoofNest a couple weeks before our trip. A roofNest is a roof mounted hard shell tent that mounts to the roof of our vehicle. We planned to use it for the remainder of our trip and camp. As our trip got closer, we learned that the shipment, coming from China, was delayed a couple days. The last time I had emailed Tim, the owner of RoofNest, he said everything was a go for a late Tuesday afternoon pickup at his warehouse. Since we planned on picking it up Wednesday afternoon before leaving town, we figured that would definitely be sufficient time for it to arrive.
We woke up super early that day and left our hotel in Winter Park. It was over an hour and a half drive to downtown Aurora where the warehouse was. On the way there, I found the one tiny 55 mph zone in the middle of the city. It was clearly a speed trap. I was pulled over and issued a ticket for only going 10 over. Still $145! Ridiculous. I was speeding up so I could get over to exit at the next off ramp too. Almost made it.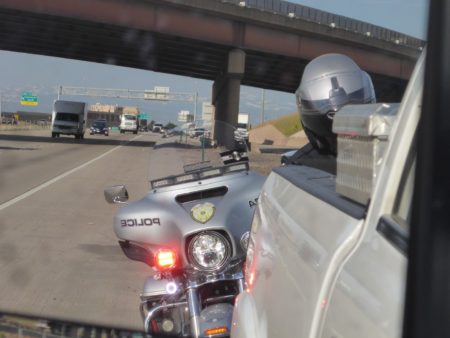 RoofNest Warehouse
After arriving at two wrong warehouses due to a Google Maps error on my part, we finally got to the right one. I went in the wrong entrance but one of the guys running a forklift was nice enough to help me. Awesome, let's do this! He informs me the RoofNest container is not there yet. Uhhhhh, what??? Being optimistic, I figured it might be showing up any minute. I tried getting a hold of Tim from RoofNest but couldn't get through. So we waited, and waited, and waited some more. I think we sat out there for about an hour hoping that every truck that showed up would be our RoofNest.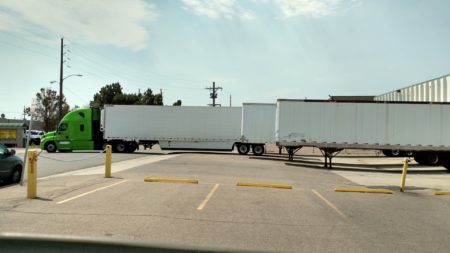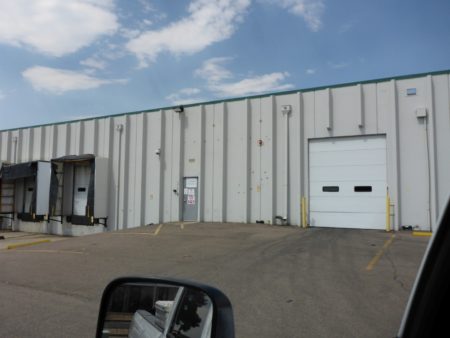 Rocky Mountain Arsenal National Wildlife Refuge
I couldn't it take anymore and we drove a few blocks away looking for a place, any place to sit and kill some time. Aurora is not the best place to hang out. So after a few crappy gas stations and fast food places (we weren't hungry anyways), we finally got a hold of Roofnest Tim. He apparently tried e-mailing us the day before telling us about another delay and we never got the email. He apologized. I said I get it, but what do we do now and how long will it be? He explained how the container was ready to be picked up from where they unload it from the train, but the truck that was there could not drop his load off because his code did not match the code for the container for whatever reason. I now know more about logistics than I ever wanted to. He said he'd try getting a hold of the driver or someone who could help, but in the meantime we'd have to kill some more time. Yaay, more Aurora.
So while we waited, we tried to make the best of it. After a short drive to the edge of town, we found some stupid wildlife arsenal refuge. Whatever, let's check it out. When we got there, we noticed a huge group of kids on a field trip. Wonderful. Our favorite.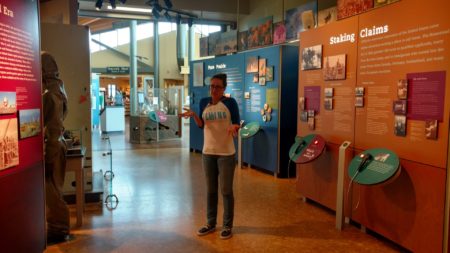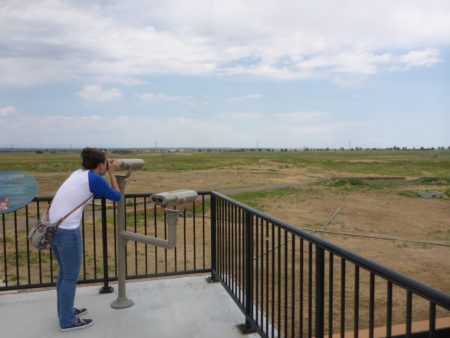 So the wildlife refuge wasn't amazing by any means, but it sure as hell beat the town of Aurora or a warehouse parking lot. We needed to get out of that truck and get some exercise anyways.
Killing Some More Time
We needed to replace one of the tubes on Anna's bike so we found a bike shop a few blocks away. The guy there was super cool. He said his system was down and he couldn't ring me up for the two tubes I wanted to buy. So he said just take them and leave us a good review on Google. Wow! No problem!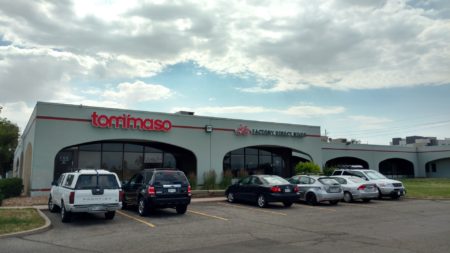 The Subway Incident
After we had enough of the prairie dogs and flowers, we stopped into a Subway for some lunch. We immediately notice that one of the guys (I'm calling him Thug Life) working there has no idea how to talk to customers and probably just got out of jail a few days ago. As long as he can make a damn sammich, I don't care though. Then Anna starts joking with sandwich guy #2 about the shakes or sprinkles (as in salt, pepper, etc) and hints to shaking some Mary Jane on her sandwich. I think he thought she was serious because he said he could take her sandwich in the back and make that happen and then she can put a little something in his pocket. OK, that's enough of that talk. No thanks dude. Then we sit down to eat and Thug Life comes over and locks the front door. He tells us to let him know when we want out. Okaaaaay. That's a bit strange. Then we see him walk out front from the side of the building when an SUV with 4 dudes inside pulled up out front. There was, as you probably already guessed, a transaction. Awesome. Subway drug deals! Right about then I got a text from Tim saying he sent over another driver to pick up the container and it should be there shortly. Hallelujah! Thug life let us out when we were done and we were on our way back to the warehouse.
The Eagle Has Landed
When we arrived back at the warehouse, there it was! I had never been so happy to see a beat up China shipping container. So we waited as the driver went inside to check in. He comes walking out with a pair of bolt cutters and cuts the lock off of the container. Interesting. Whatever. Open it up! lol After he backed up to the dock, I went inside and saw Tim's guy, Carl, the warehouse manager. I explained I was there to pick up my RoofNest. He said ok cool, but he had to unload this huge 53′ truck first. It was at that point I was ready to become a warehouse worker. I asked if I could unload the container myself. He said go for it! Awesome. Only problem is we needed to find a "white Eagle" in the midst of other colors and models. 5 huge boxes later, woohoo! A white Eagle. I pulled it out and Carl forklifted it down to the dock for me. I was so relieved to finally get it on the truck.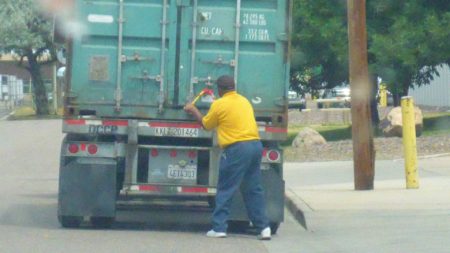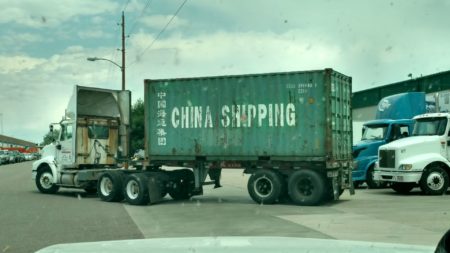 Installing Our RoofNest!
So our next challenge, unpack the RoofNest and get it mounted on top of our truck. It weighs about 150 lbs. Mounting it wasn't difficult, but getting it up on top of the truck was a little challenging. Anna could lift her side up, but not over her head and feel comfortable about it. The last thing we needed was to damage this damn thing. So I pulled the truck up to the side of the dock. I lifted my end up high on to the truck while she held hers, and then I walked over to help push her side up. Awesome! We did it! After a few fasteners we were on our way north!
The Drive to Wyoming
The first few miles on the freeway were a little tense. I trusted the roofrack and mounts, but I wasn't sure if that thing was going to fly right off or be good. We stopped and checked it a few times and we were good to go! The drive was great. It felt good to be moving north. We passed by a Budweiser plant and some very scenic countryside.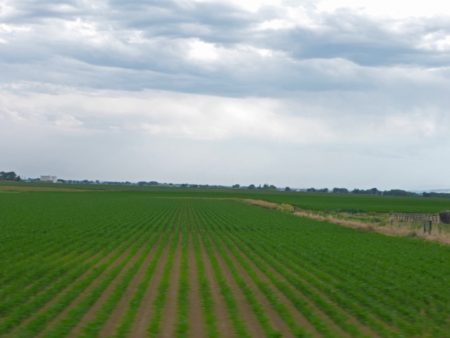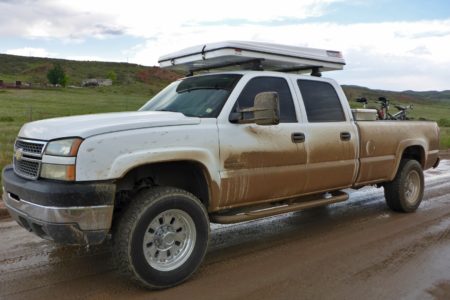 Hello Wyoming!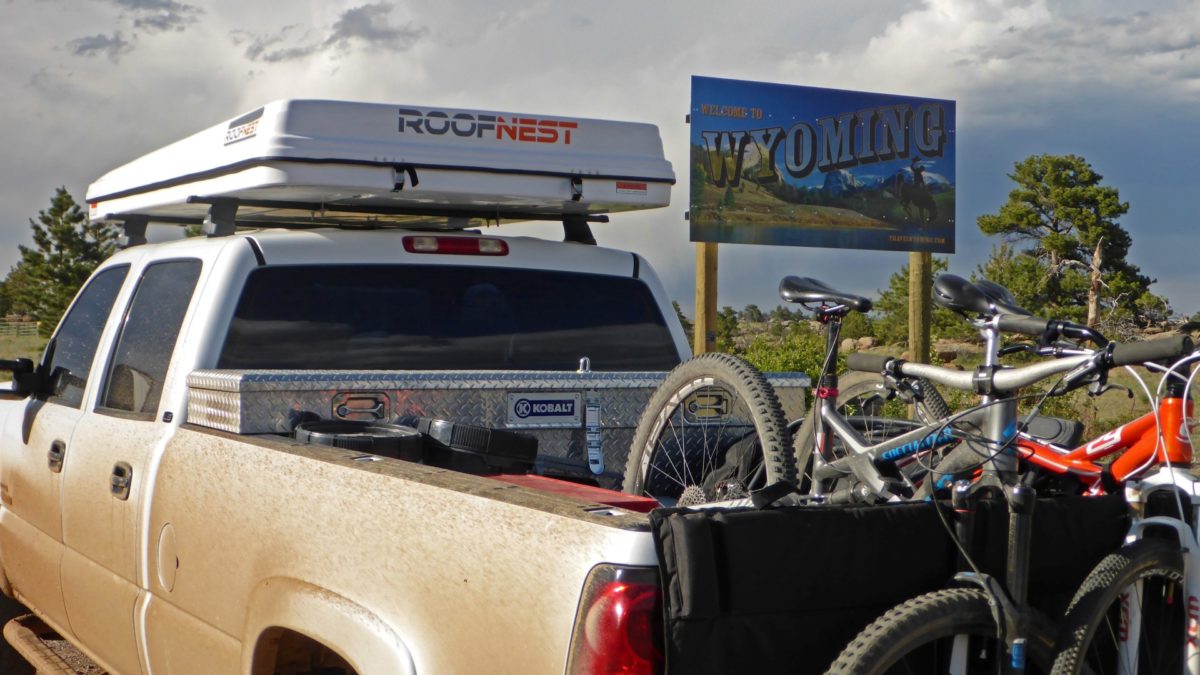 It was gorgeous in WY.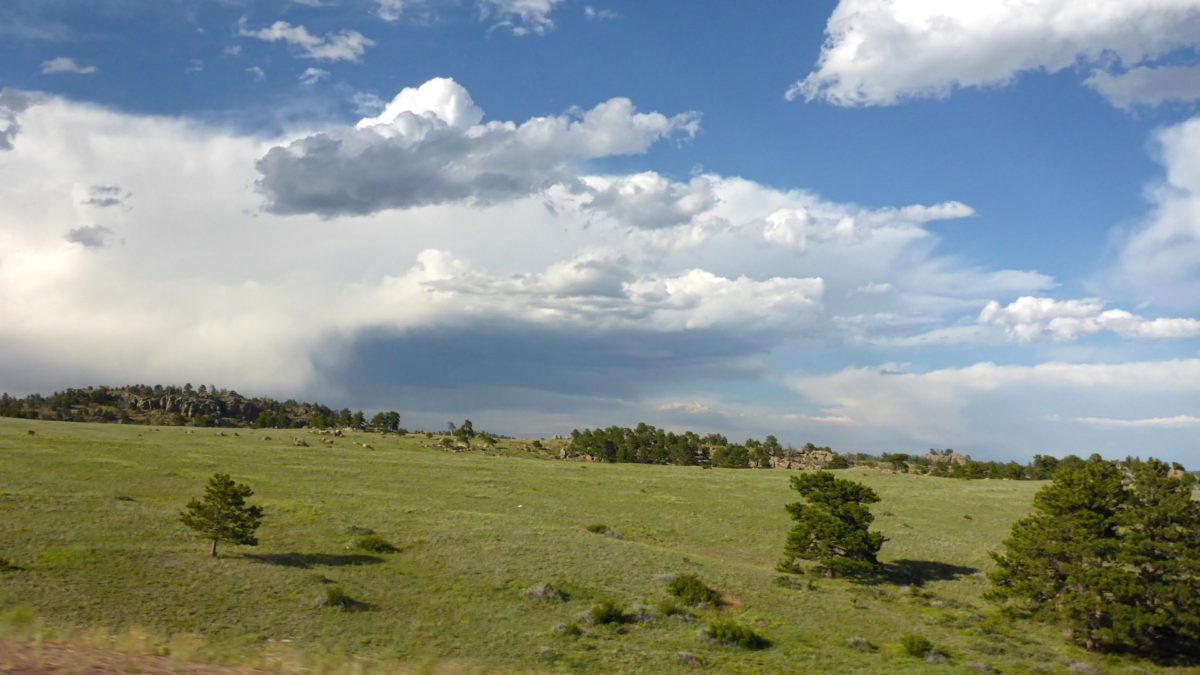 We pulled into a car wash in Laramie to wash that mud off.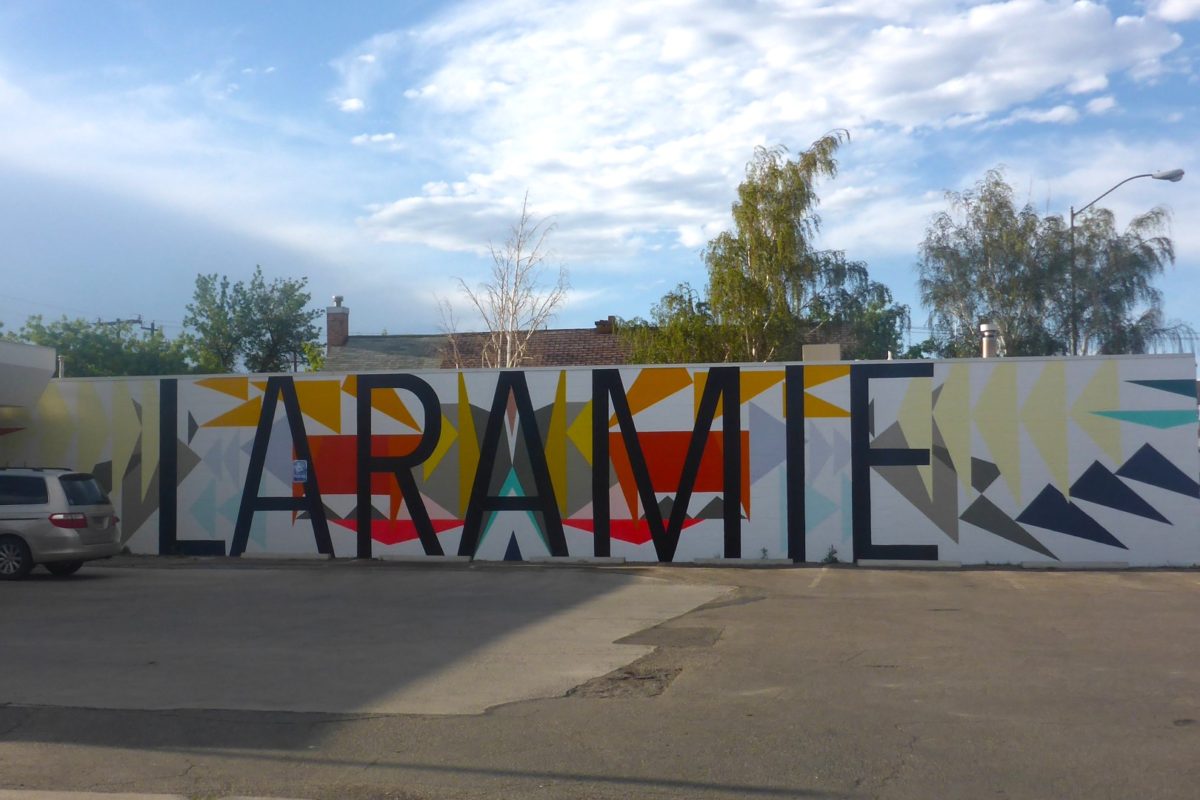 Along the 80, we saw a rolled truck and trailer. I think it was a livestock trailer but wasn't sure. Maybe it was just hay. I just hope the driver was ok!
The sunset was crazy that night.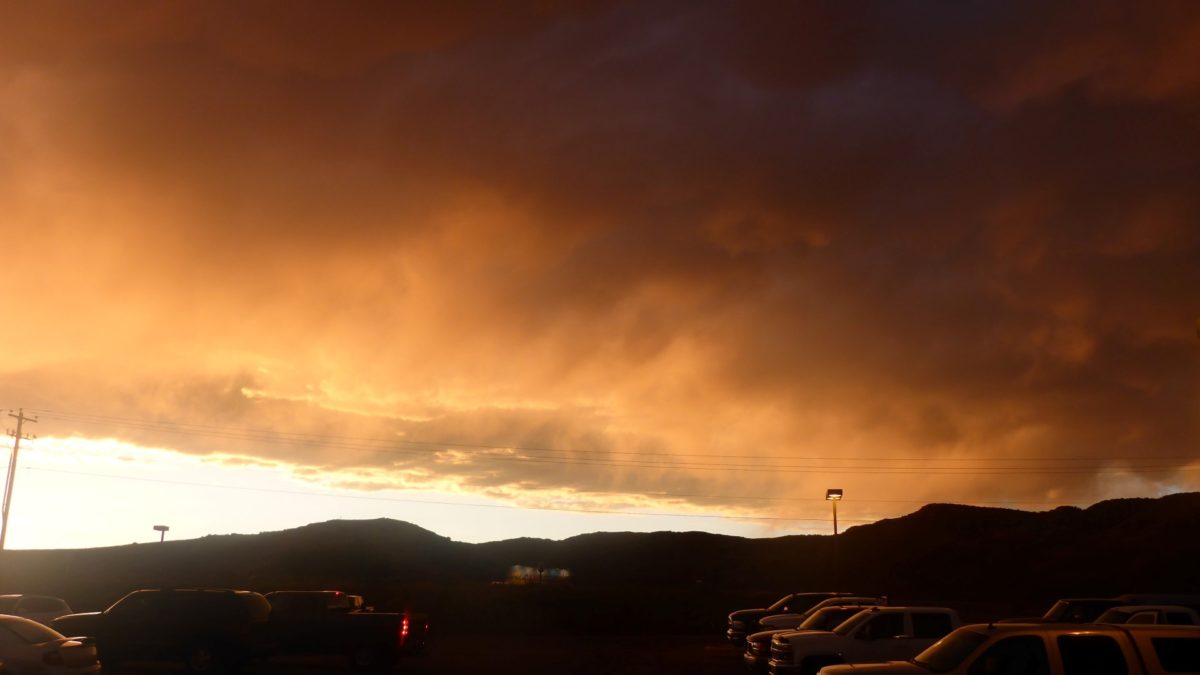 We pulled into a campground just before dark in Rawlins, WY. We popped into a local restaurant to grab some dinner and then got set up and went right to bed. It was our first night in the RoofNest and we were stoked!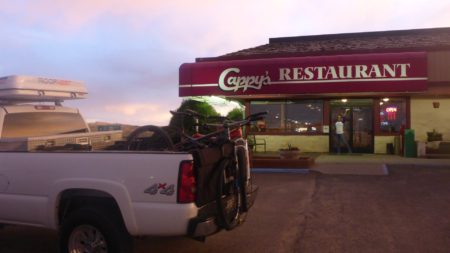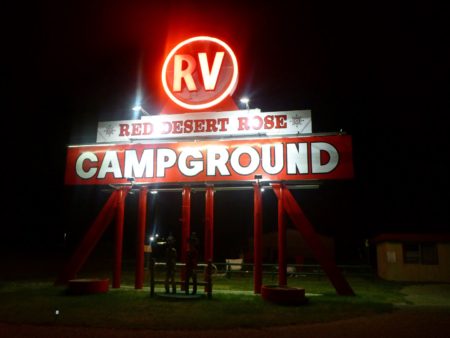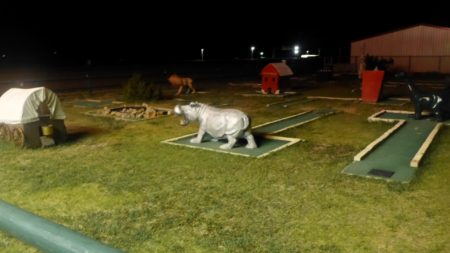 We got set up in the tent area of the RV park and had the area all to ourselves. Our first night in the RoofNest was great. We slept very good.
Day 6, Rawlins, WY to Jackson Hole, Grand Tetons, Yellowstone, continued on page 6
Comments
comments