Day 3: Downtown Denver & Winter Park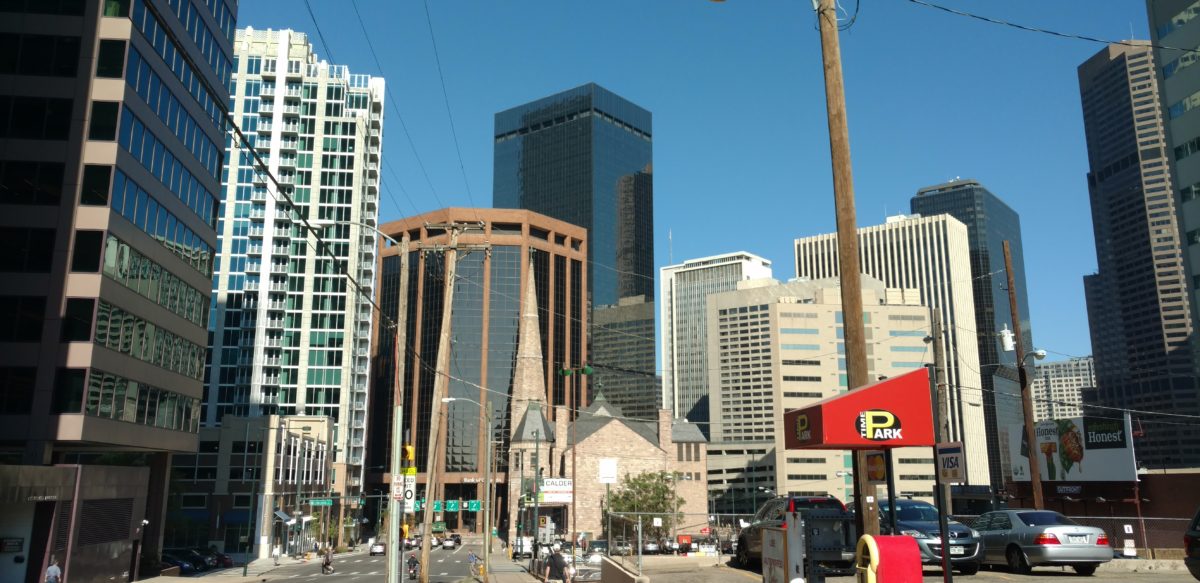 After an awesome night's rest we were ready for the day. Our sole reason for stopping in Denver, remember, was to pick up our RoofNest test. The original plan was to pick it up on Monday ("today"), but since we knew it was delayed a day or two we would have to come up with a plan to kill some time. After a little coffee and a walk around the block, we decided to book a hotel in Winter Park for the next two nights. We weren't quite ready to go camping yet and wanted to have a little urban fun first.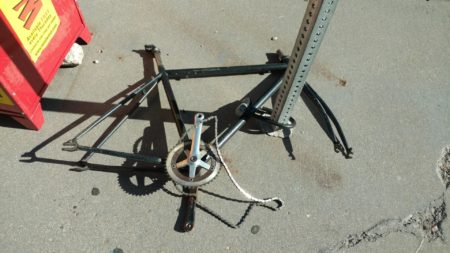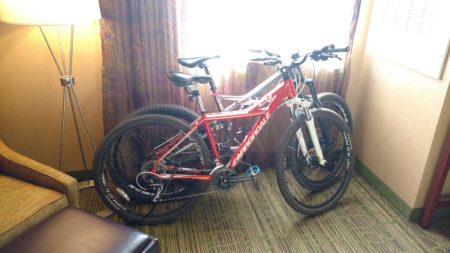 Before heading up to the mountains, we had a little urban MTB fun. We popped around downtown, grabbed a few blood marys at Otra Vez, and then ended up at the Cheeba Hut for beers and sandwiches.
Winter Park
It was time to head for the Rockies. Winter Park was calling our names. The drive up was full of blue skies & green, green, green!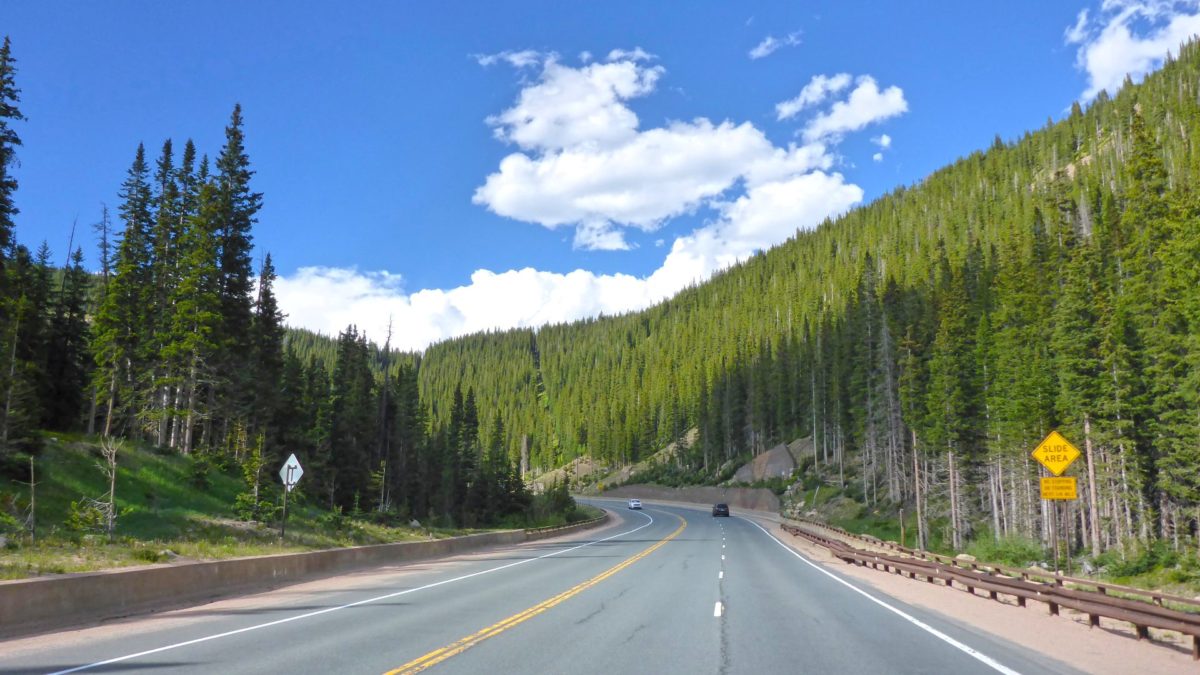 I had to stop on the side of this road to make some snowballs. Anna was less excited about snow. She hates it, in fact.
Some of the peaks still had a bit of snow, but it was melted off enough for some mountain biking fun.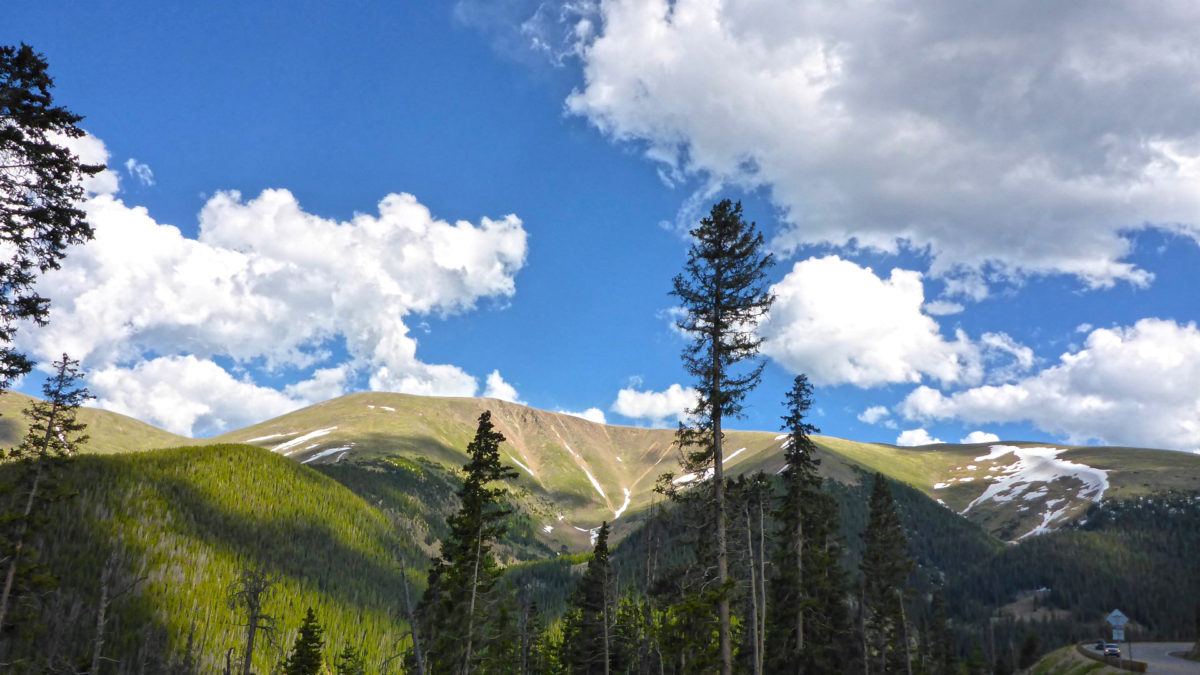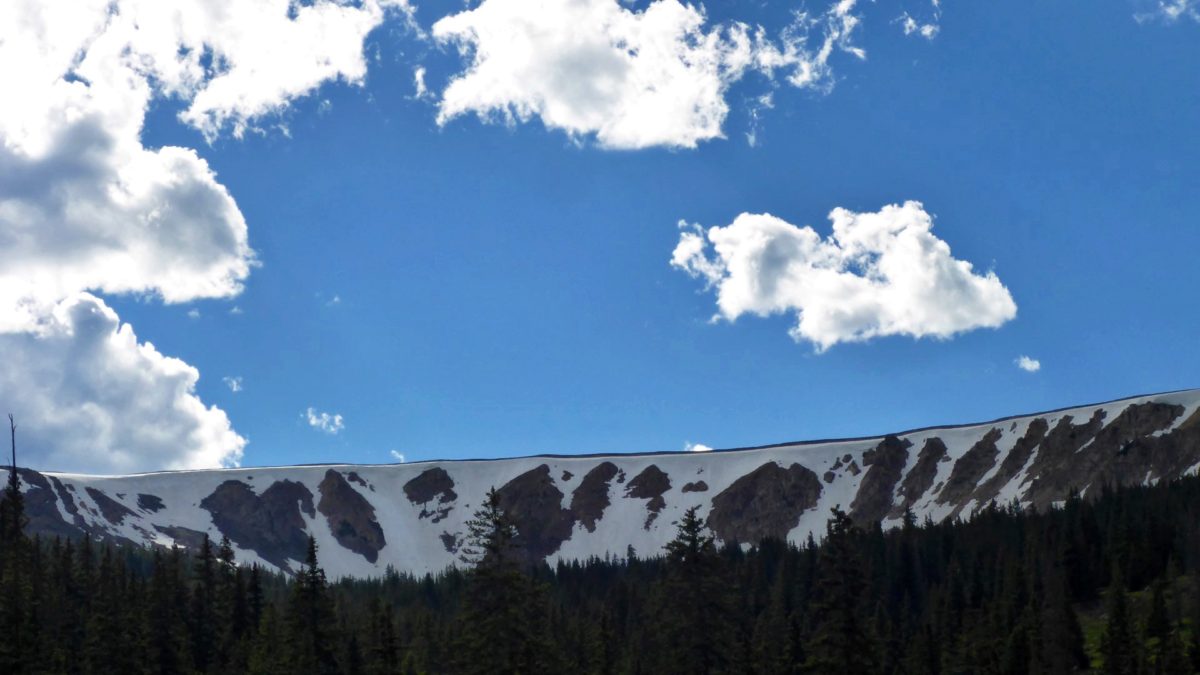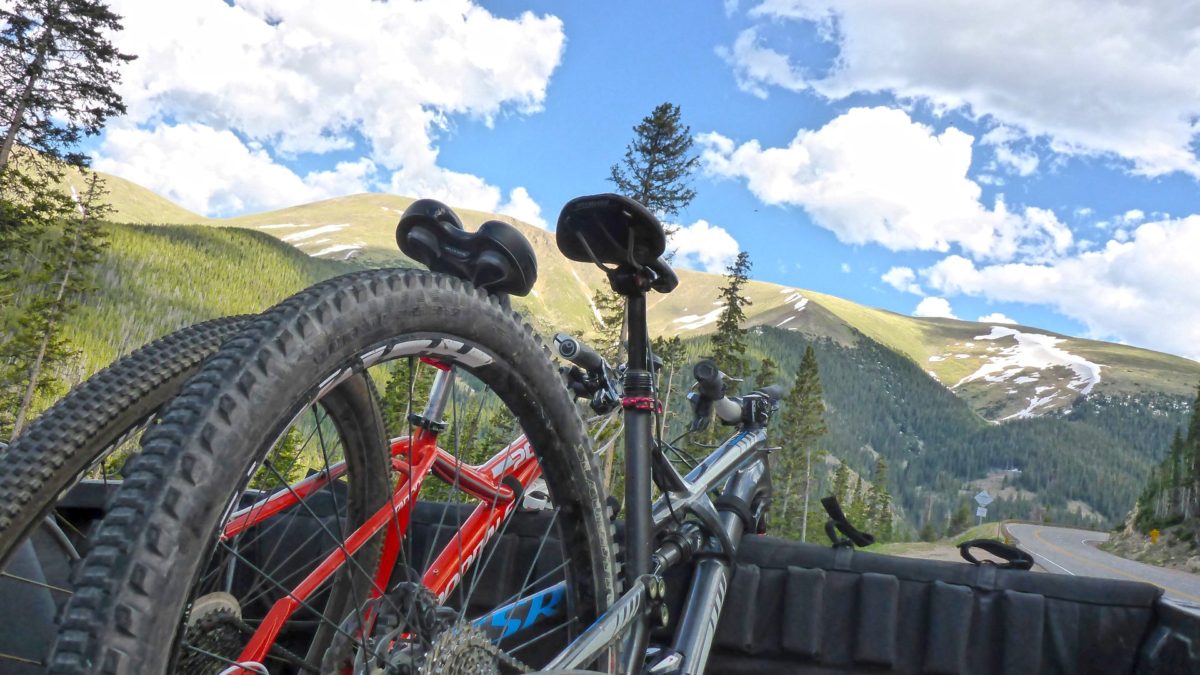 Winter Park Mountain Lodge
We got to our hotel, located right across the road from Winter Park/ Trestle Bike Park.
When we checked in, the girl told us we had booked their best room. Nice! The very top left room in the above picture is where our room was. It was on the 5th floor and overlooked Winter Park. The view was great and the room was nice and big. It was slightly dated, but very clean. We were more than happy with it. This place was just as cheap as the Virginian in Moab! They had a nice big pool with two hot tubs, a kids play area that Anna had some fun in (lol), and a bar.
After a couple beers at the bar we ran over to Winter Park to grab some grub. I was excited to see Trestle Park and was stoked for the day to come tomorrow. We sat and chilled around one of the fires and then headed back for the night.
Day 4, Trestle Bike Park, continued on page 4.
Comments
comments