Day 6, Rawlins, WY to Jackson Hole, Grand Tetons, Yellowstone
We woke up fully rested in Rawlins, WY at the Red Desert Rose Campground. The place was great and exactly what we needed. It was a little loud at night being so close to the highway and some train tracks, but it did the job. They had clean bathrooms complete with showers and it was cheap, $21 for our tent site. After making some french press coffee, we packed it up and hit the road.
Driving north into Jackson on the 191 was gorgeous. The Grand Tetons made for a backdrop that every road-tripper could appreciate.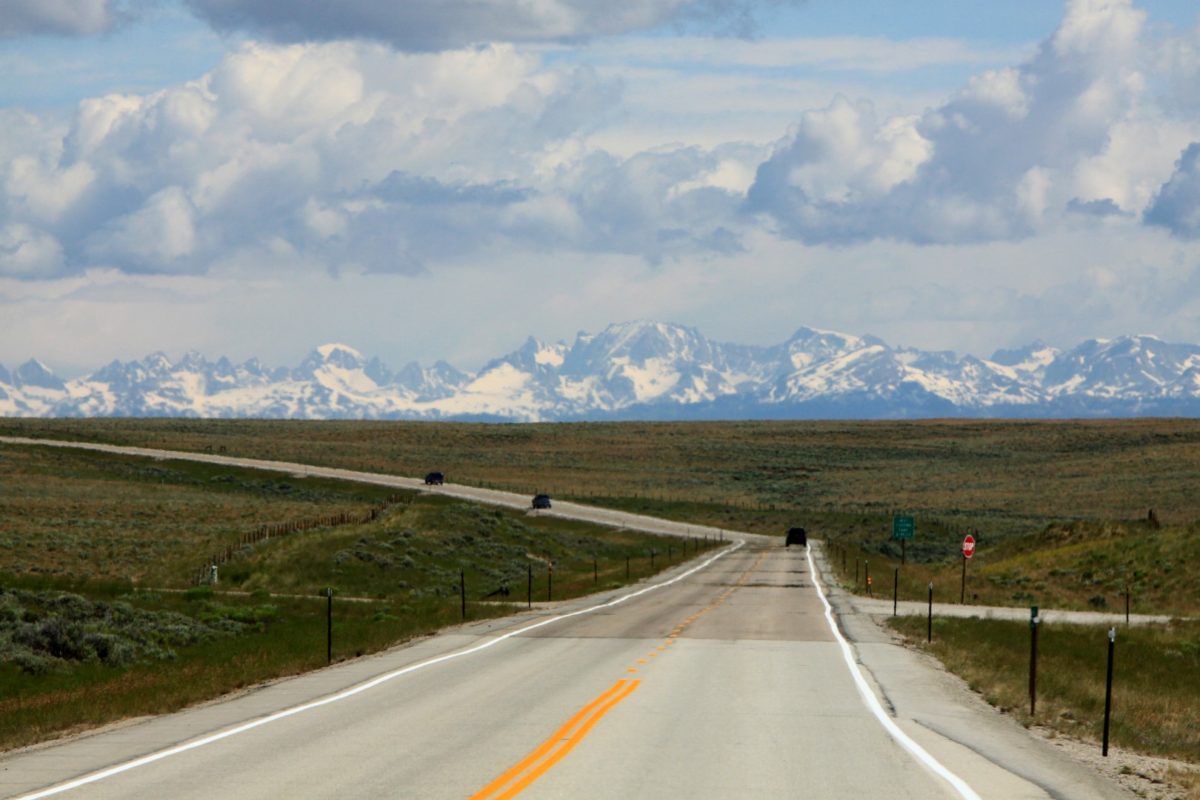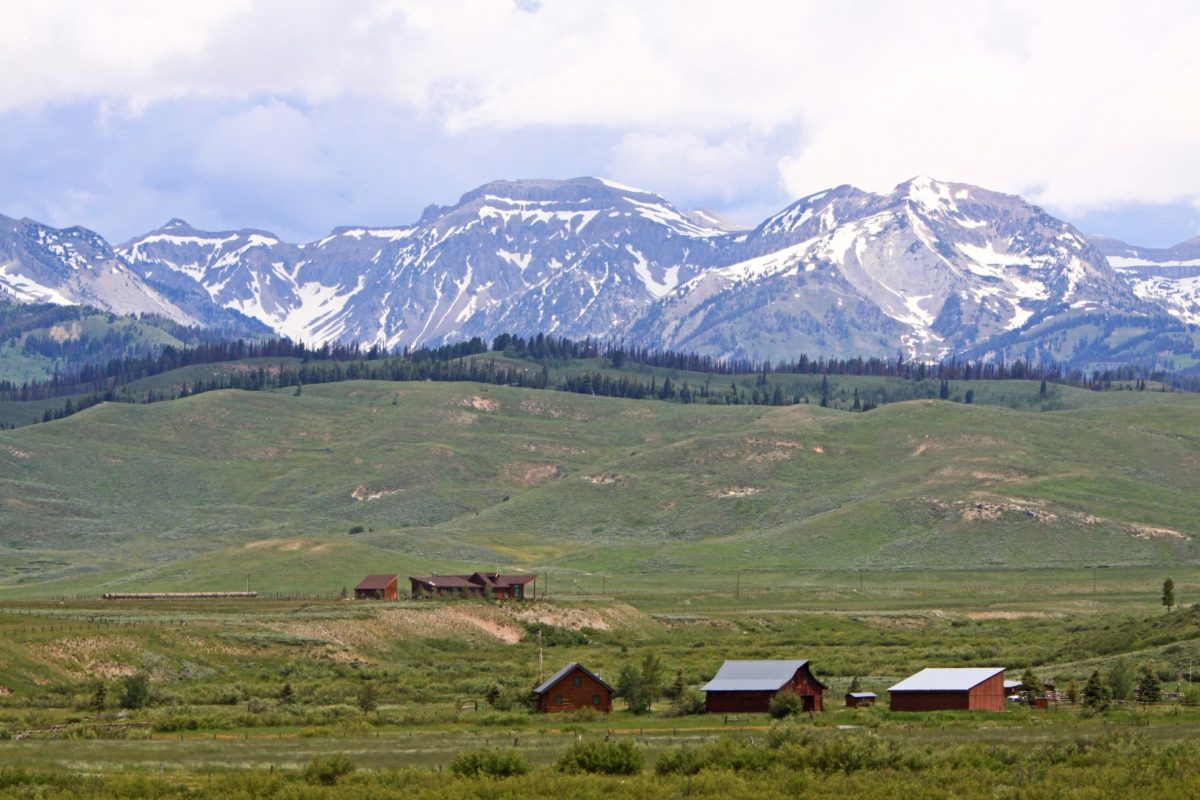 Then the state of WY had to get some of our money. Anna passed a truck that was going a little below the speed limit and we got popped. The damn cop wanted to chat about our RoofNest the whole time too. I think he was lonely.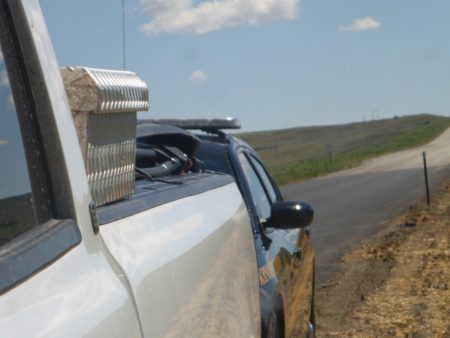 We were really looking forward to Jackson, WY. We've heard good things about it. As we approached the town we could tell it was really cool. Then we found out, so did everyone else! It was a huge tourist trap. We drove right through without even stopping. It was a zoo.
We were getting closer to the Tetons and entered Grand Teton National Park. We stopped at a general store in Moose junction for food supplies for the night and next couple days.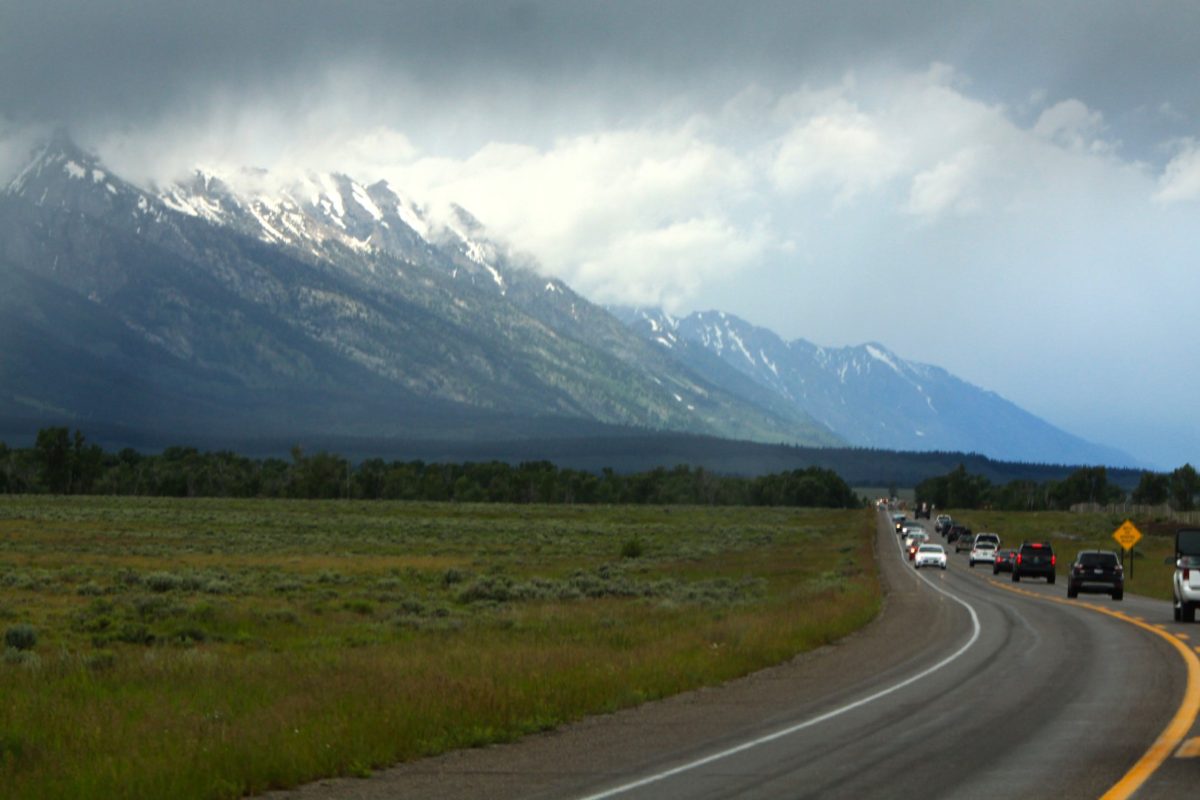 The Grand Tetons
We drove along the Teton Park Rd with plans to find a campsite. The clouds hung low making for some majestic mountain views. A little bit of hail came down when I jumped out for a couple photos.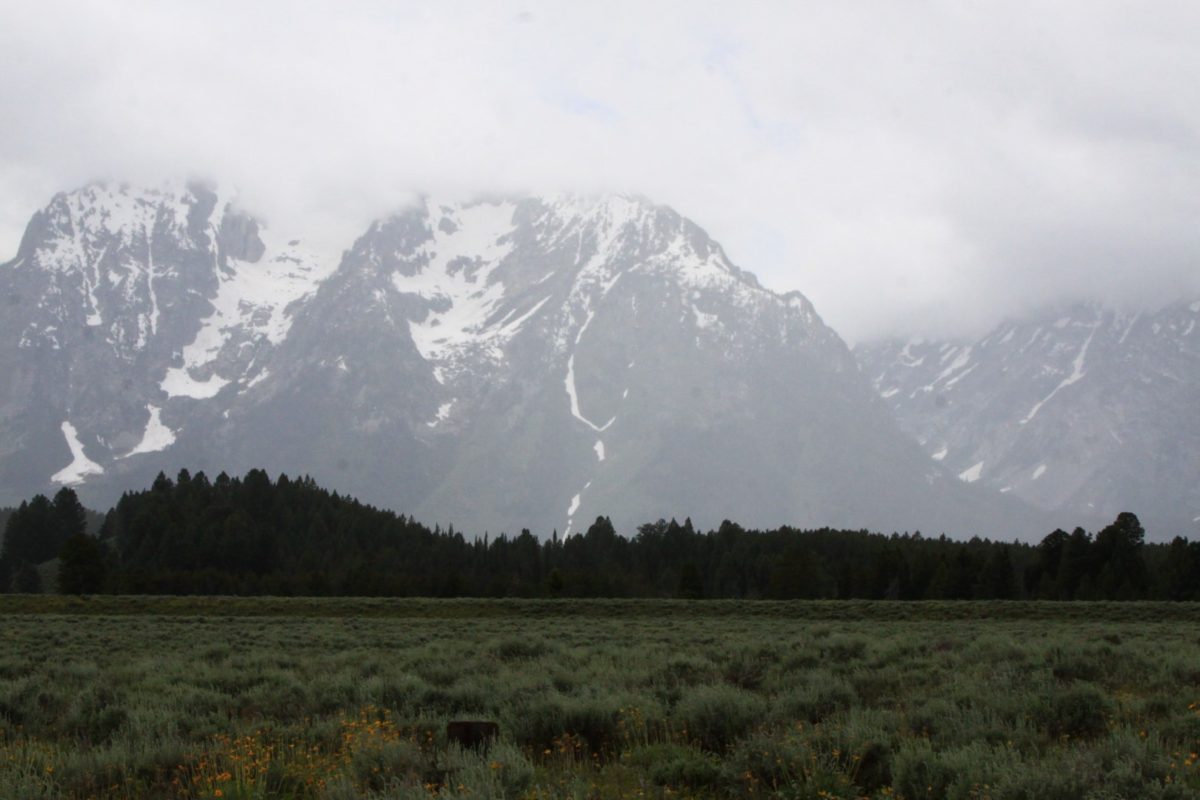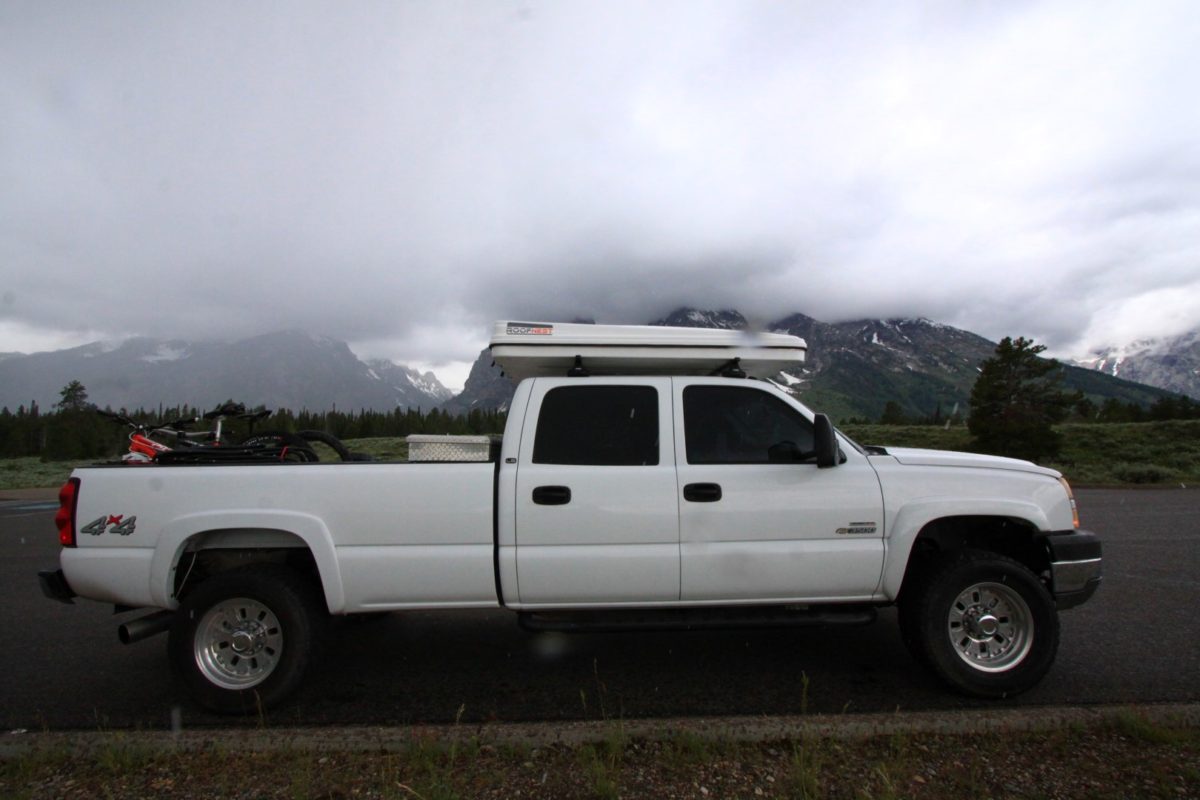 As we got closer to Jackson Lake, I took a dirt road to scope out a possible primitive camp area for the night. It ended up being a small boat launch area with a couple camping spots that required a special permit. It wasn't that awesome anyways so we headed back to the main road.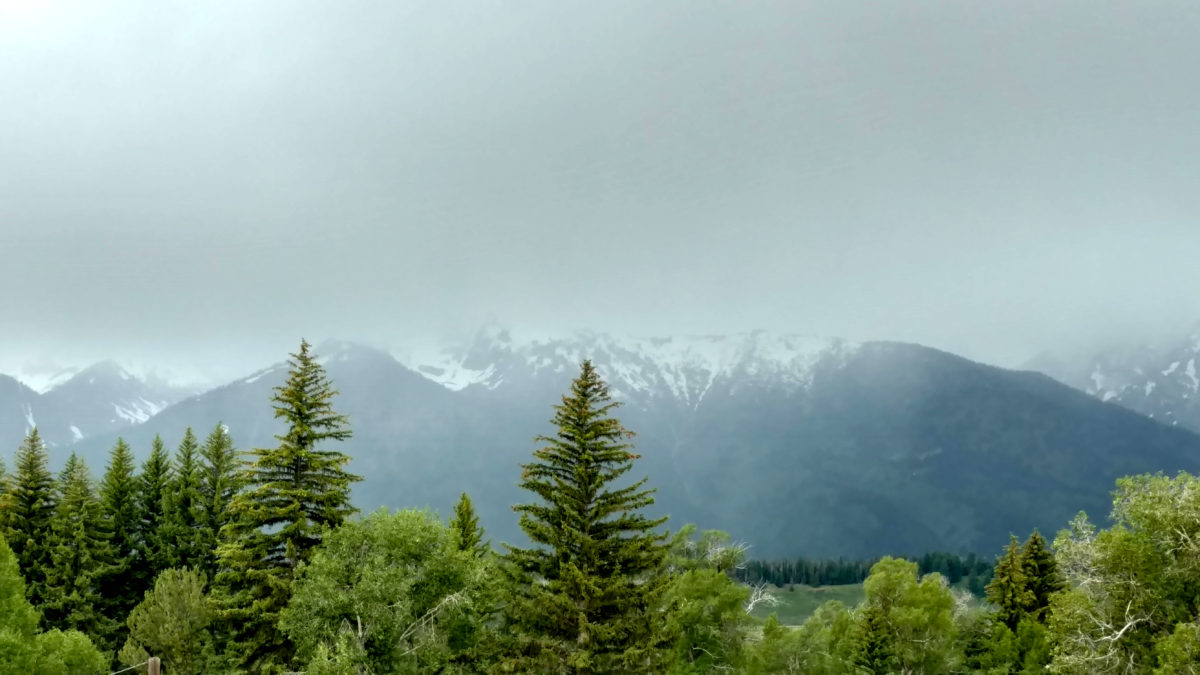 Jackson Lake
Further up the road at Jackson Lake Dam, we got a great view of the Tetons and Jackson Lake.

The dam was flowing heavily!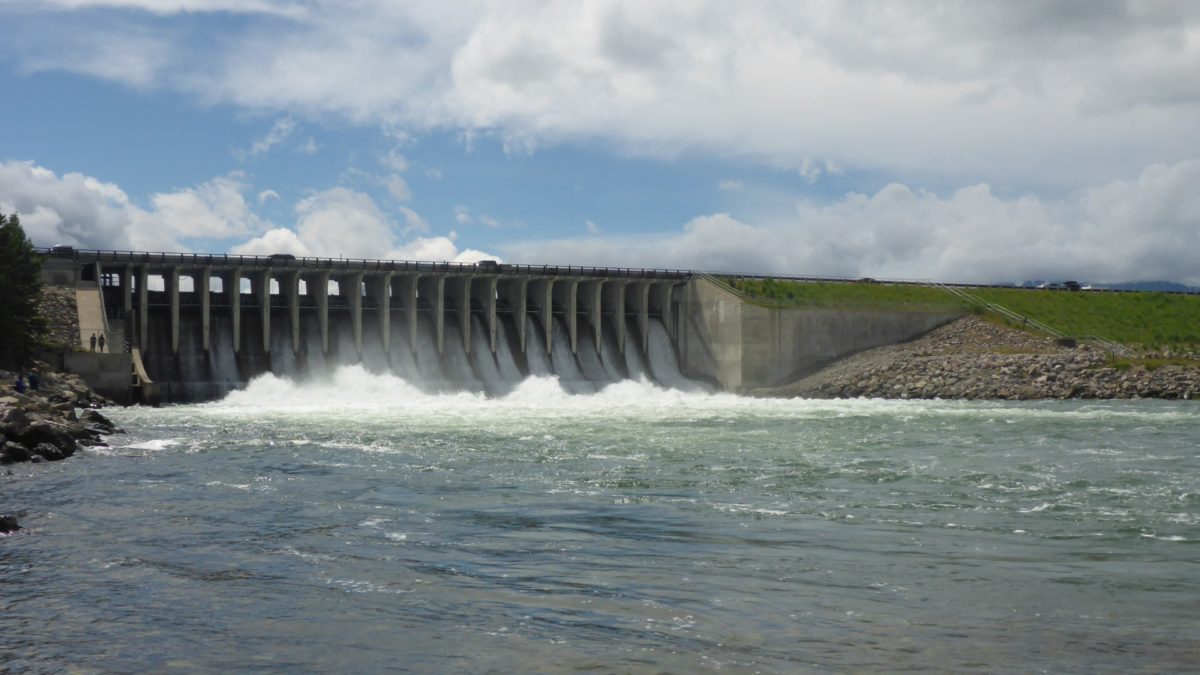 Check out those Tetons!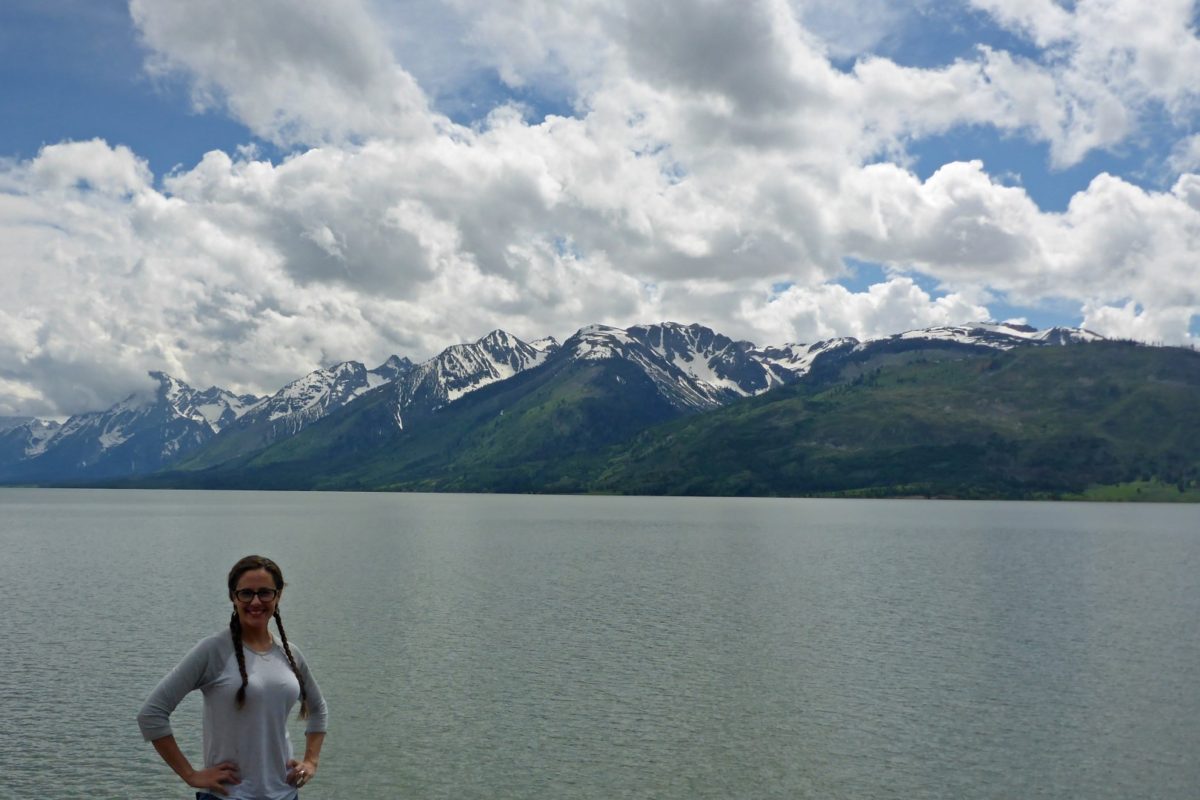 Yellowstone – South Entrance
At the northern tip of Jackson Lake, we were lucky enough to score a camp site at Lizard Creek campground. More on that place later. We had to get that spot secured and make use of the daylight that was remaining and headed into Yellowstone for a couple hours.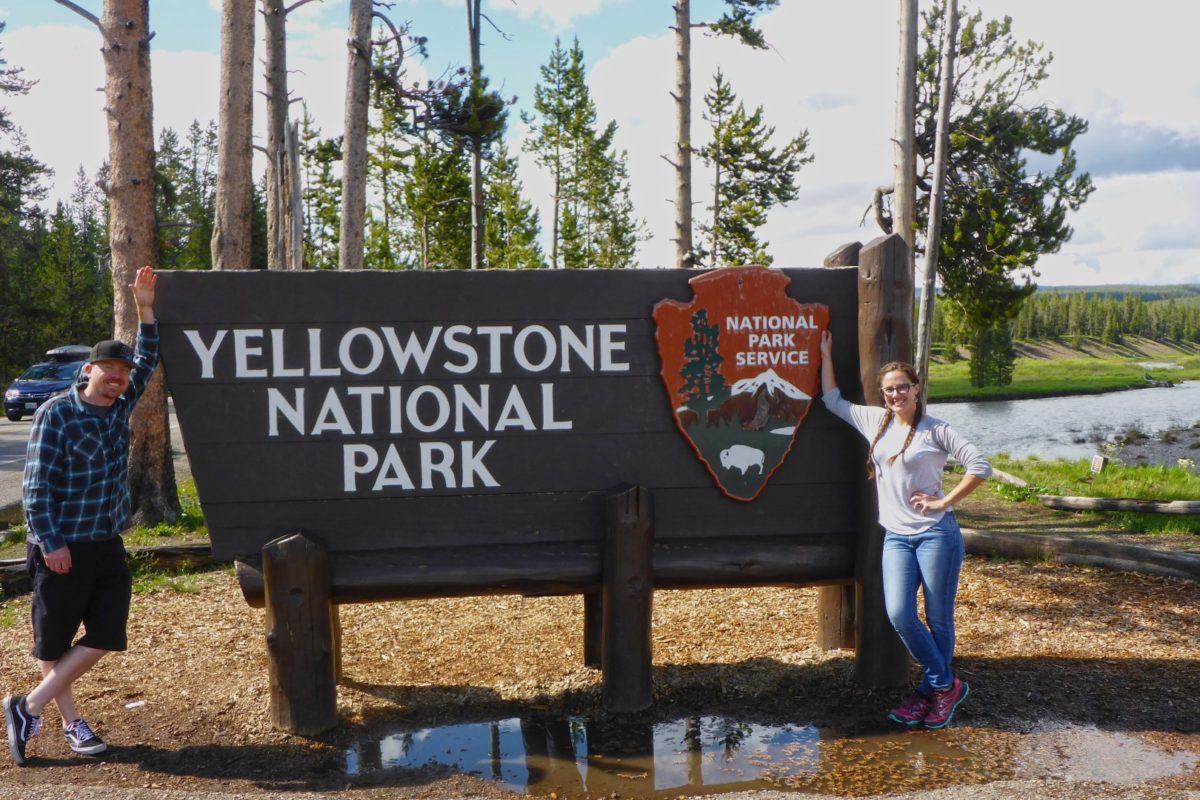 Near the South Entrance, we took in some of the views along the Snake River.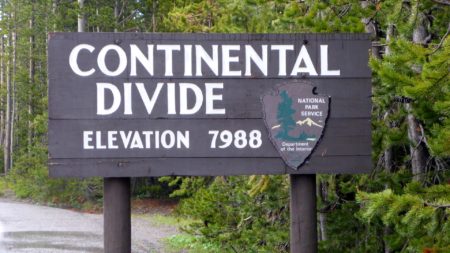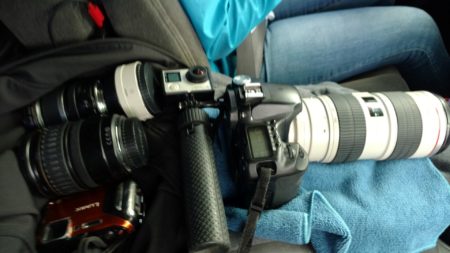 Lewis Falls
Our first stop in Yellowstone was Lewis Falls. It's a short hike up a well-used trail to the top.
West Geyser Basin
Next up, West Geyser Basin. This small area of colorful geysers has a nice view of Yellowstone Lake. Anna had to touch the water…it was cold as expected. We were fortunate enough to see some wildlife up close right next to the geysers as well as a rainbow over the lake. It was very surreal and we immediately felt the awesomeness of Yellowstone. The place was incredible to see in person.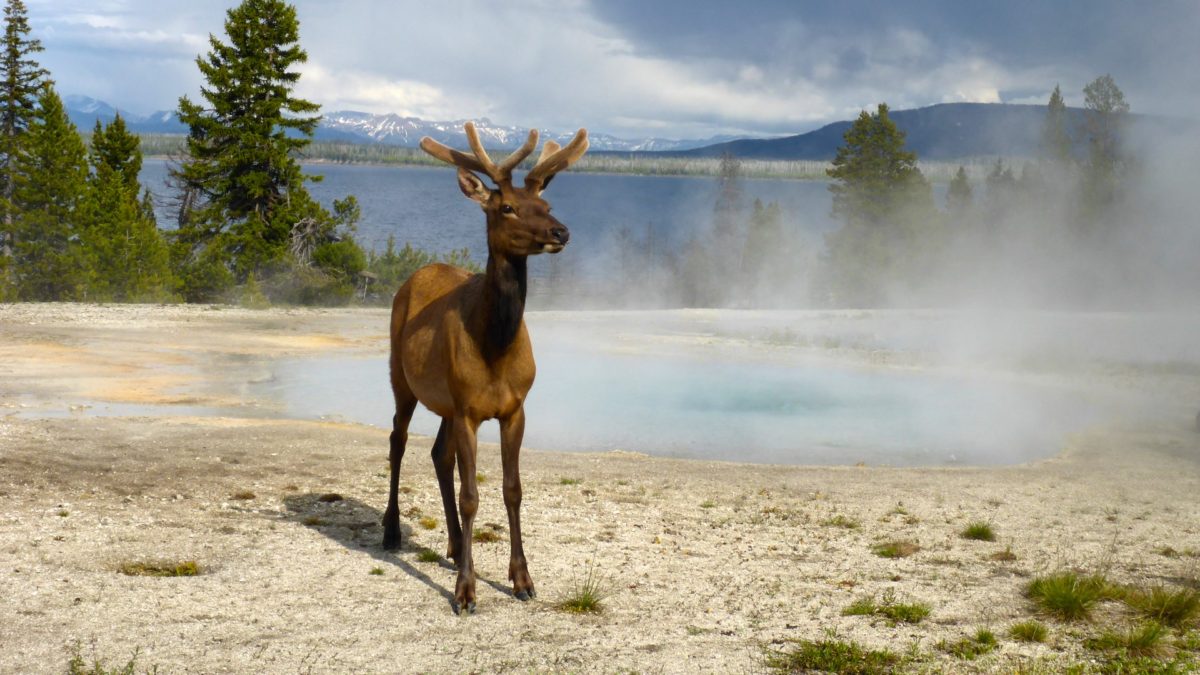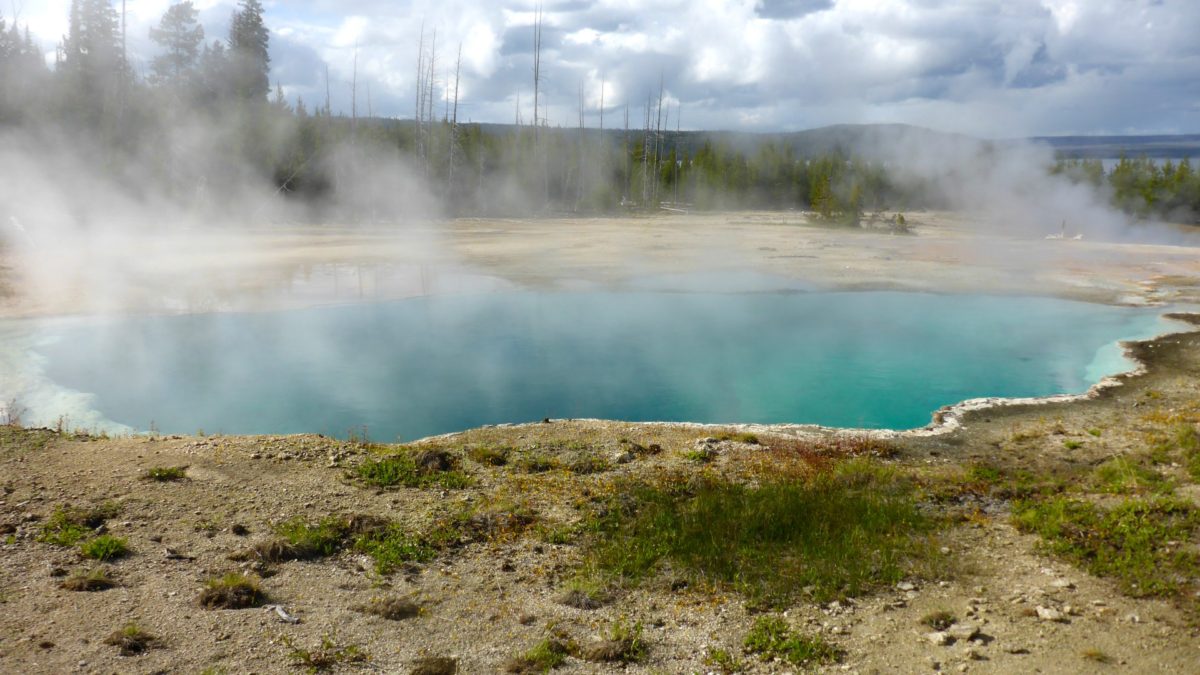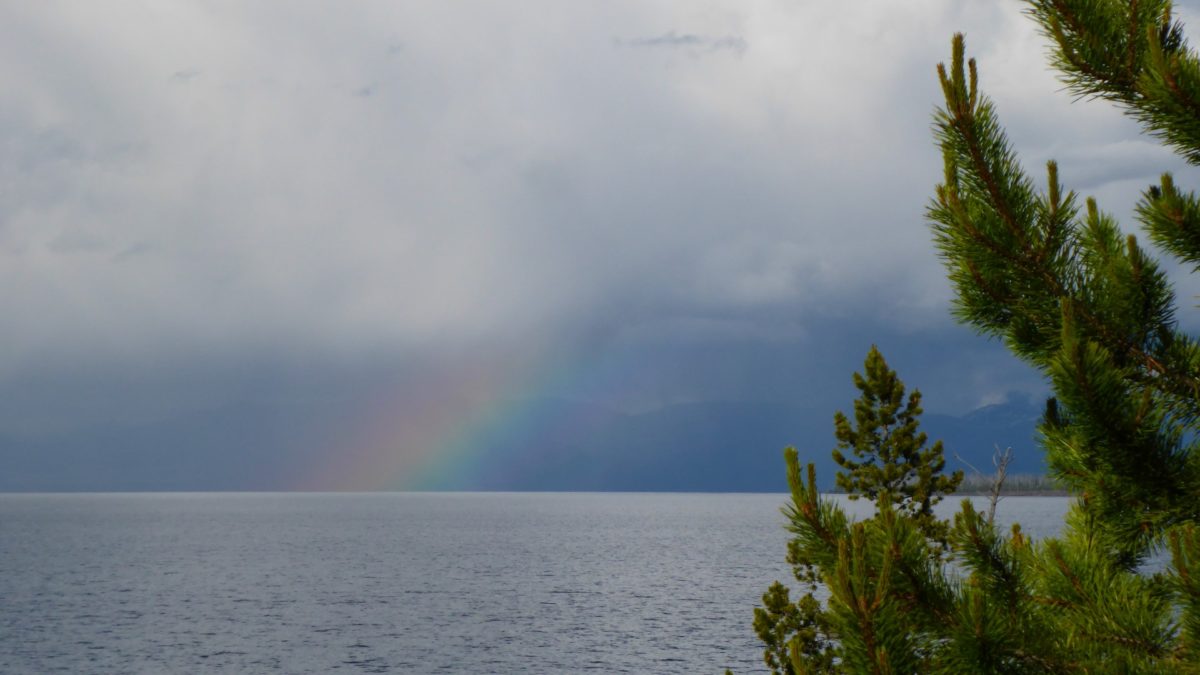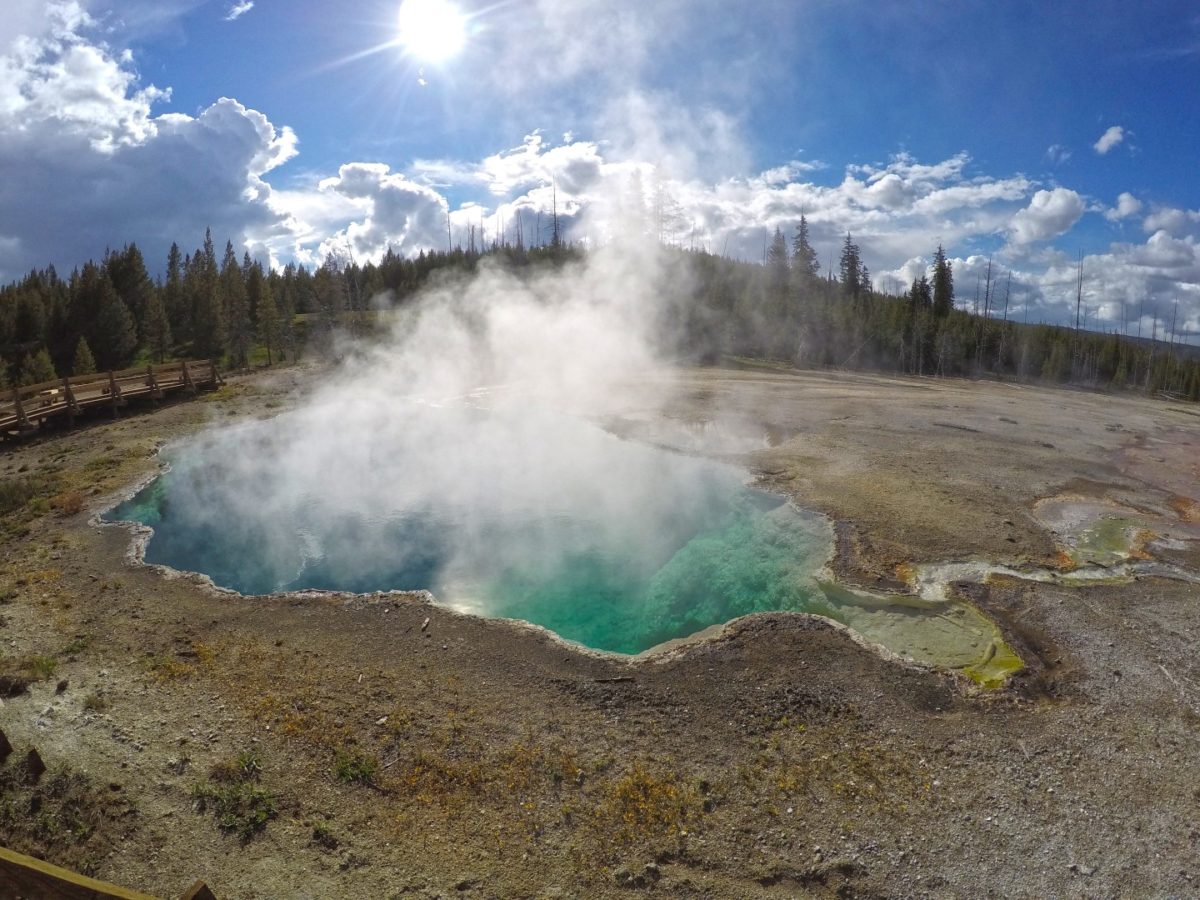 Old Faithful
We had a little bit of time to burn still so we stopped in at Old Faithful. We got an idea of the zoo that has been created at this place. Lodges, restaurants, gift shops, huge parking lots…wow. It wasn't near the next eruption time so we planned on coming back another time. We weren't very excited to go back here to watch it go off, but we had to do it just to say we saw it.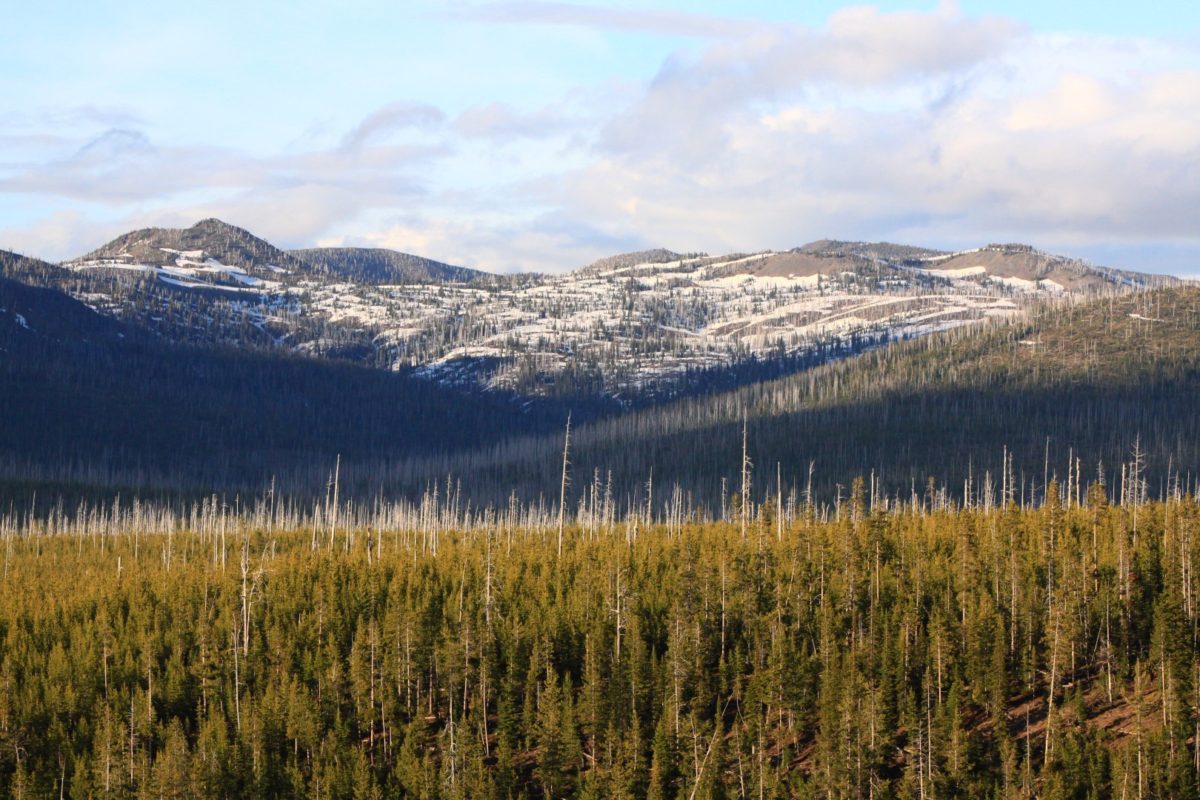 At this time, we felt like getting back to camp to set up, clean off and relax with a cold one. So we headed back down to Lizard Creek Campground on Jackson Lake to get set up.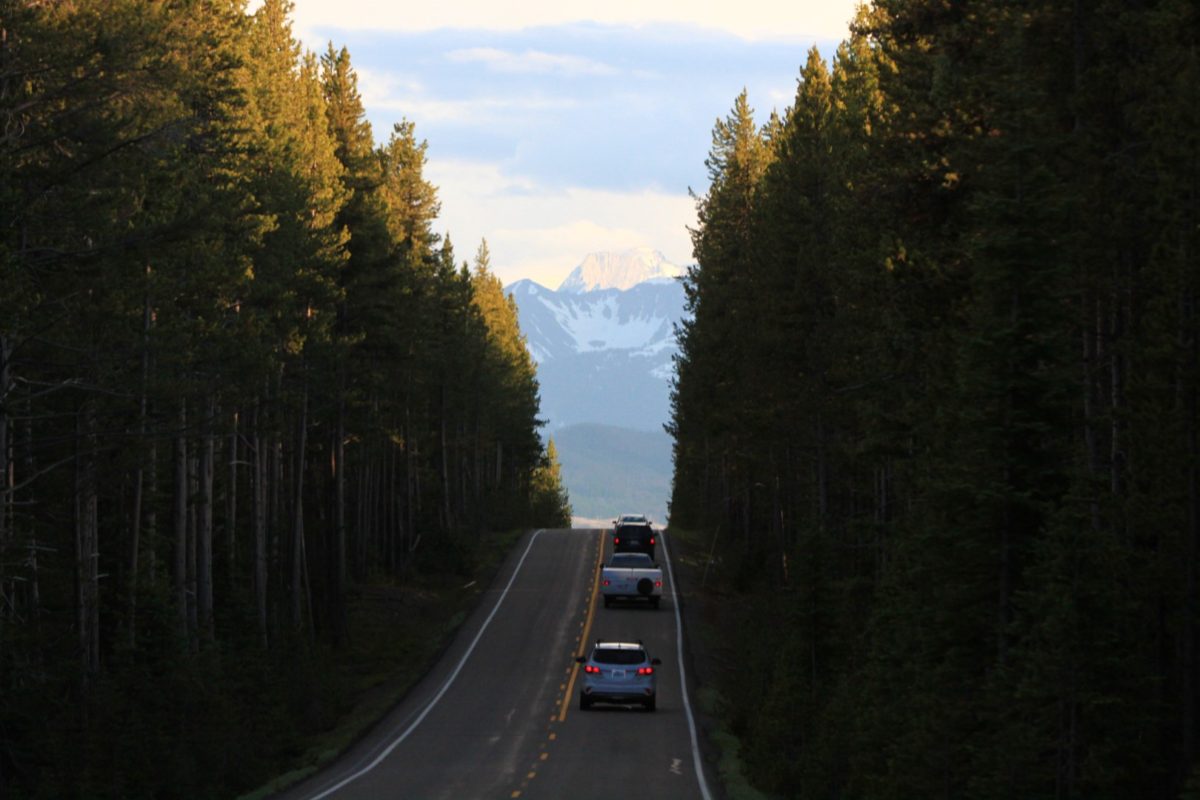 Back at camp, we grilled some food up and had a nice dinner around the fire and then hit the sack. We put up some LED lights in our RoofNest. They worked great!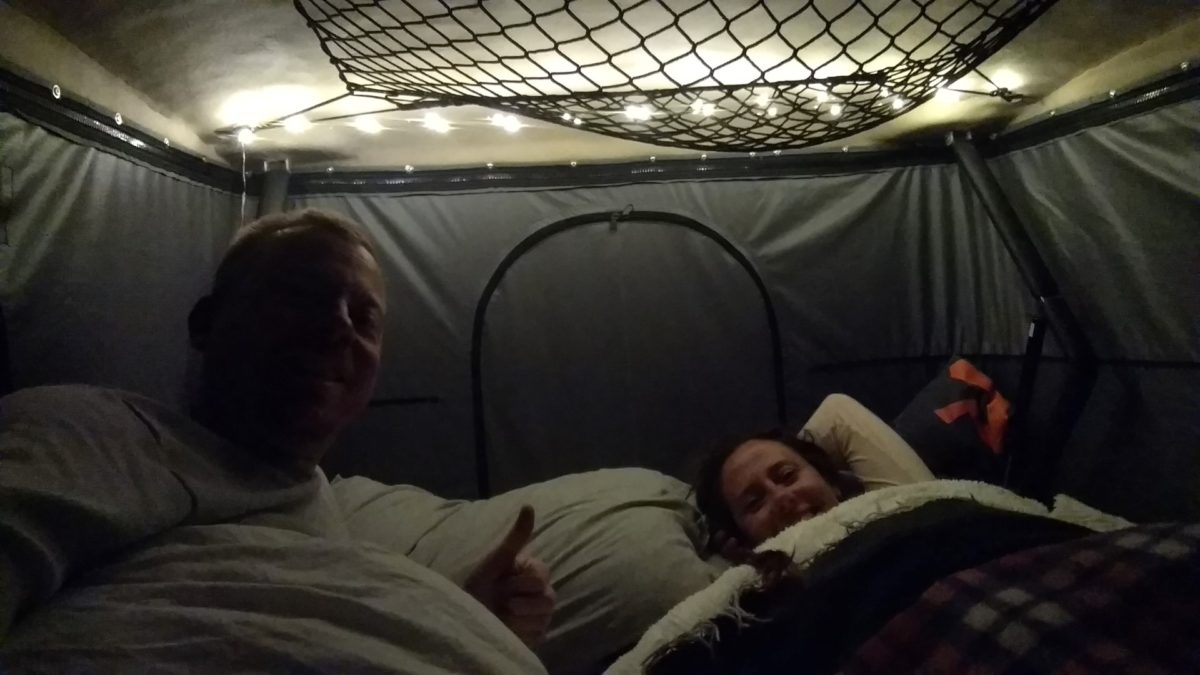 Day 7, Yellowstone and Montana, continued on page 7!
Comments
comments