Every summer when the Vegas heat starts cranking up, we head up to the Sierras to ride the cool mountain trails of Kennedy Meadows. It has become one of my favorite places to ride. With miles and miles of flowy singletrack, you can easily spend a few days here and hit something new every day. Since I started going in 2019, I've gotten to know the place pretty well. So since we had 2 full days to ride, I put together a long loop for each day. My plan was to ride flow on Friday and diamonds on Saturday. For those of you that need a little explanation of what that means, it's intermediate/ blue trails on Friday and more technical black diamond advanced trails on Saturday. This way we could warm up with some easier trails and then ease into the techy stuff towards the end.
Kennedy Meadows OHV/ Dirtbike Trail Map
Map Tip: right-click link and open in a new tab for a full-sized map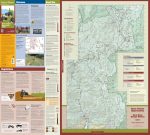 We got set up in Fish Creek Overflow, which has worked out great for us since some of our buddies have large rigs.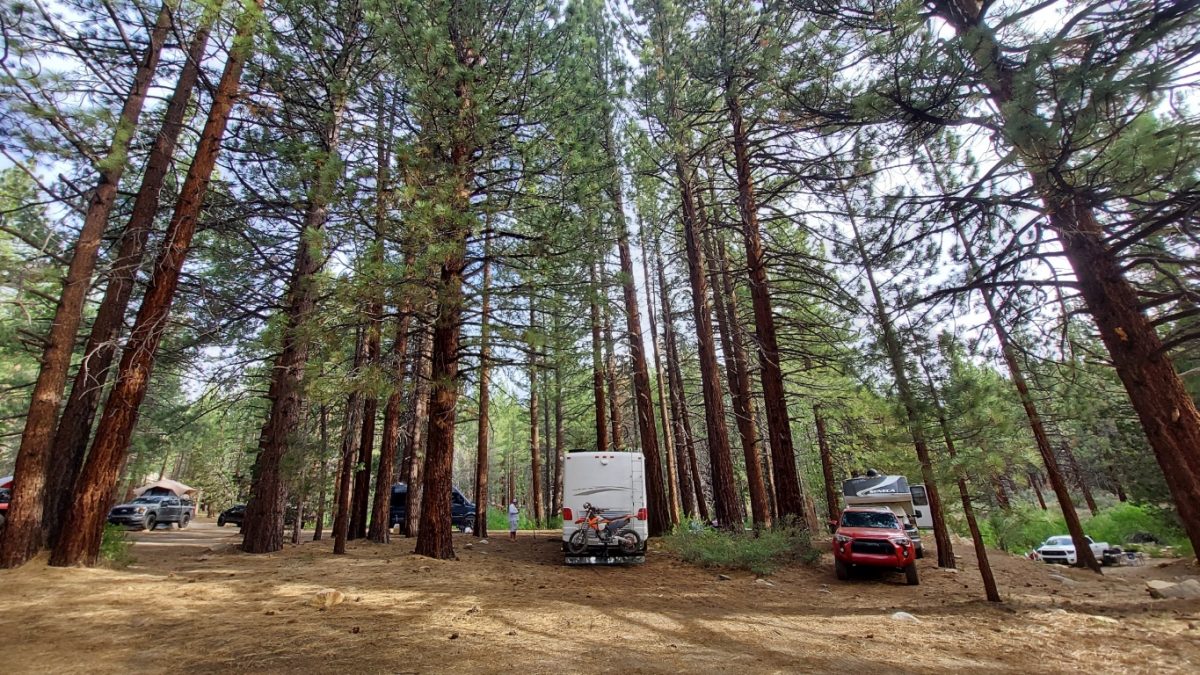 Day 1: Flow Friday
Friday we woke up to some gorgeous weather in camp.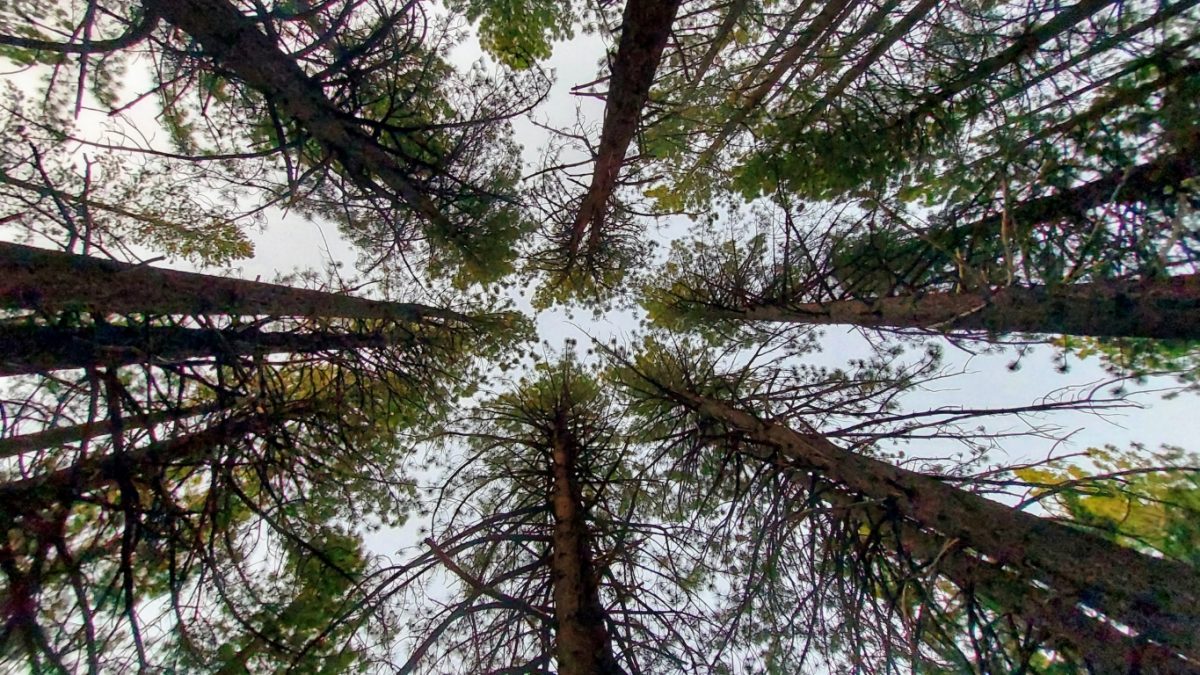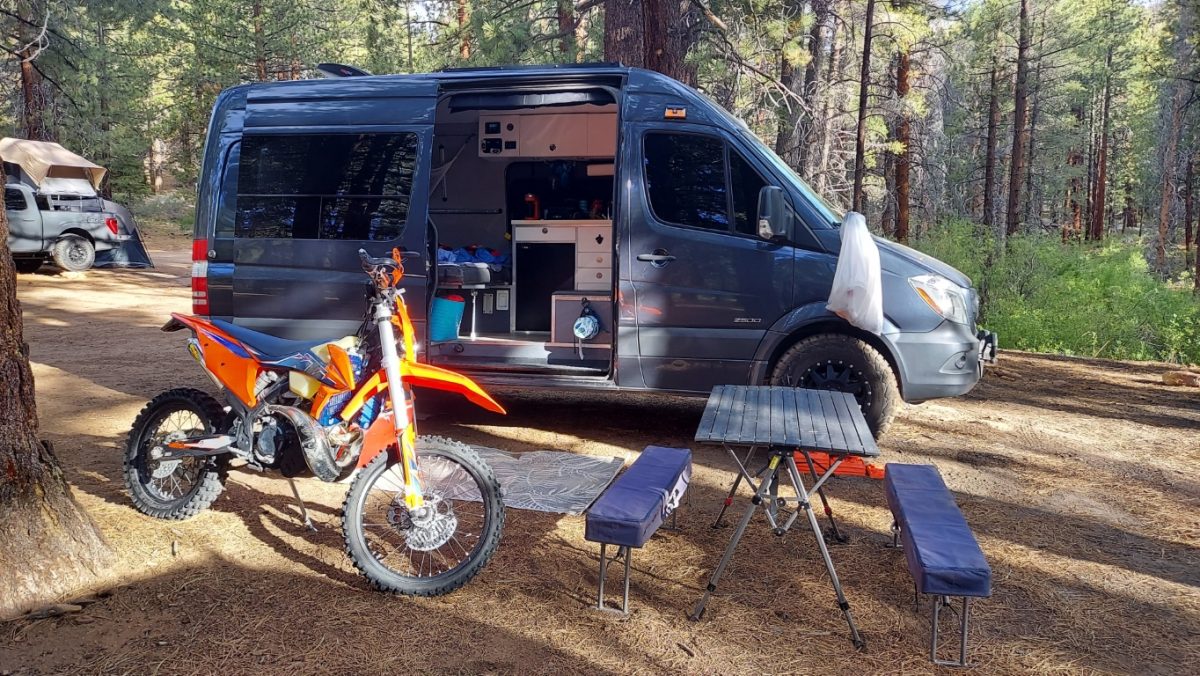 We waited for a couple of others to arrive. This was our camp marker. Al's girlfriend made it for us and it turned out great until someone stole it! WTF?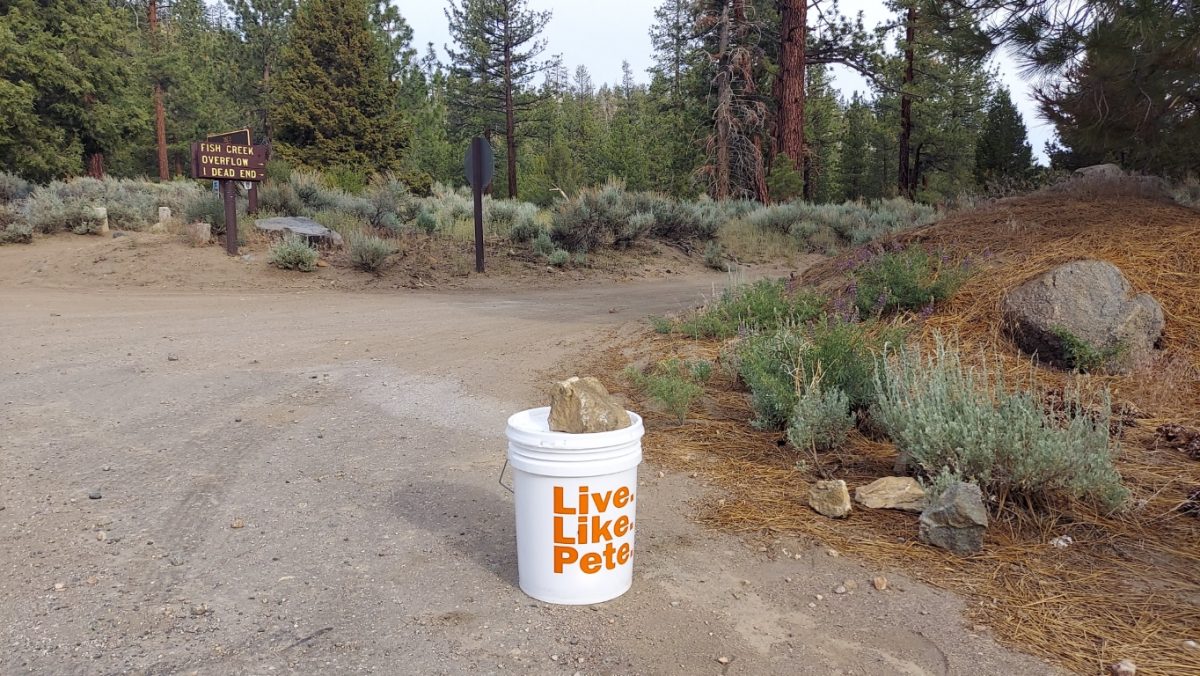 We all got geared up and set off down Jackass Trail.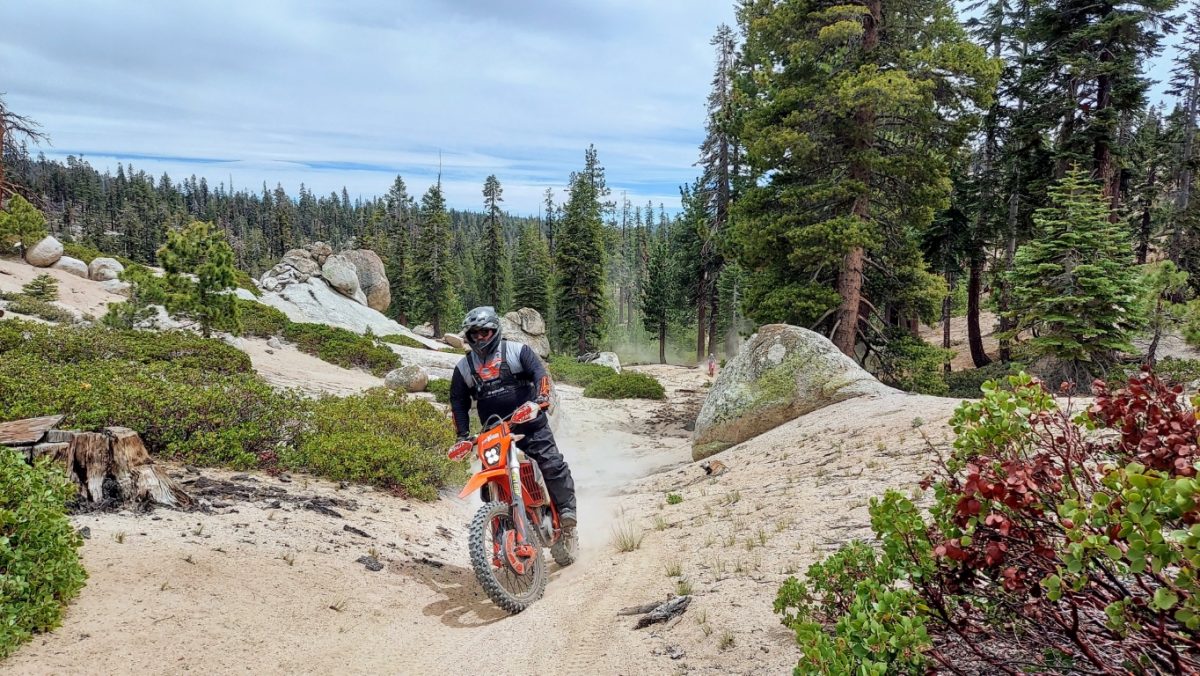 Day 1 Trail Conditions
The trails were in great shape. There was hardly any water in some of the usual little water crossings but there was some moisture in some areas. There was only one trail north of the camping area that had fallen trees (Blackrock Trail). The sky was overcast and the temps were perfect all day, in the low 60's.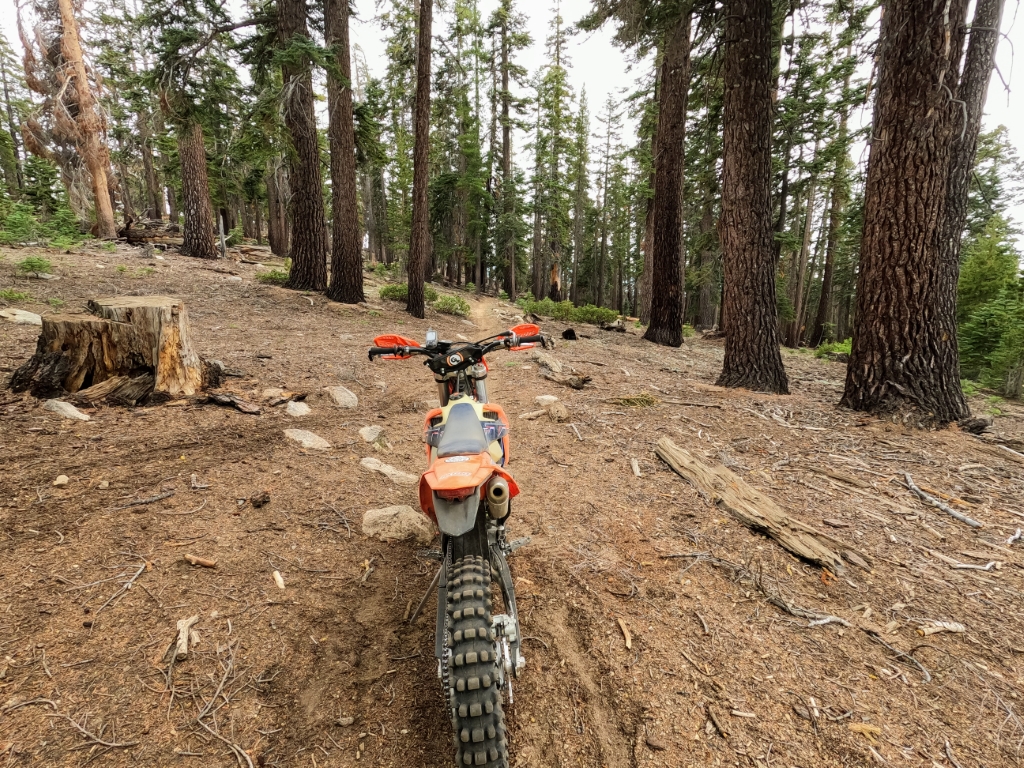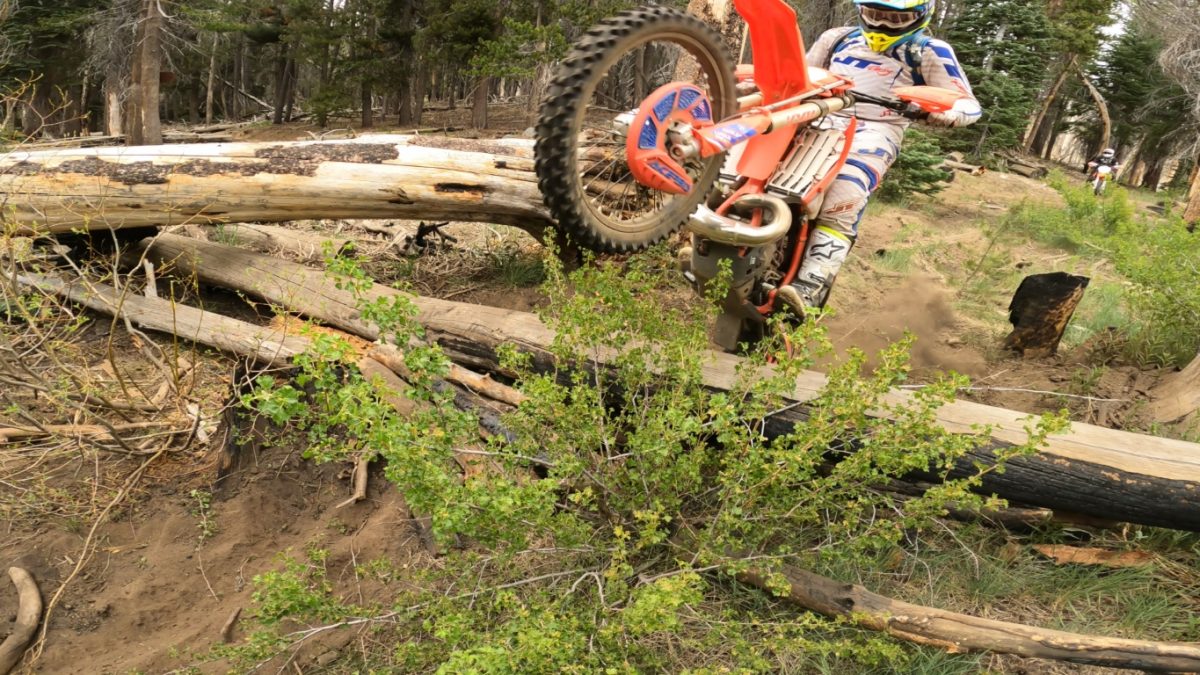 Day 1 Video
Day 1 GPS tracks available on Thatch
Day 2: Diamonds on Saturday
Friday night was freezing! We woke up to some very cold weather. When our day started it was nice, about 60 degrees. We hit Mahogany Creek Trail and then Rattlesnake. Mohogany had a big ole-downed tree obstacle on it which was a little tricky since it was angled on the trail.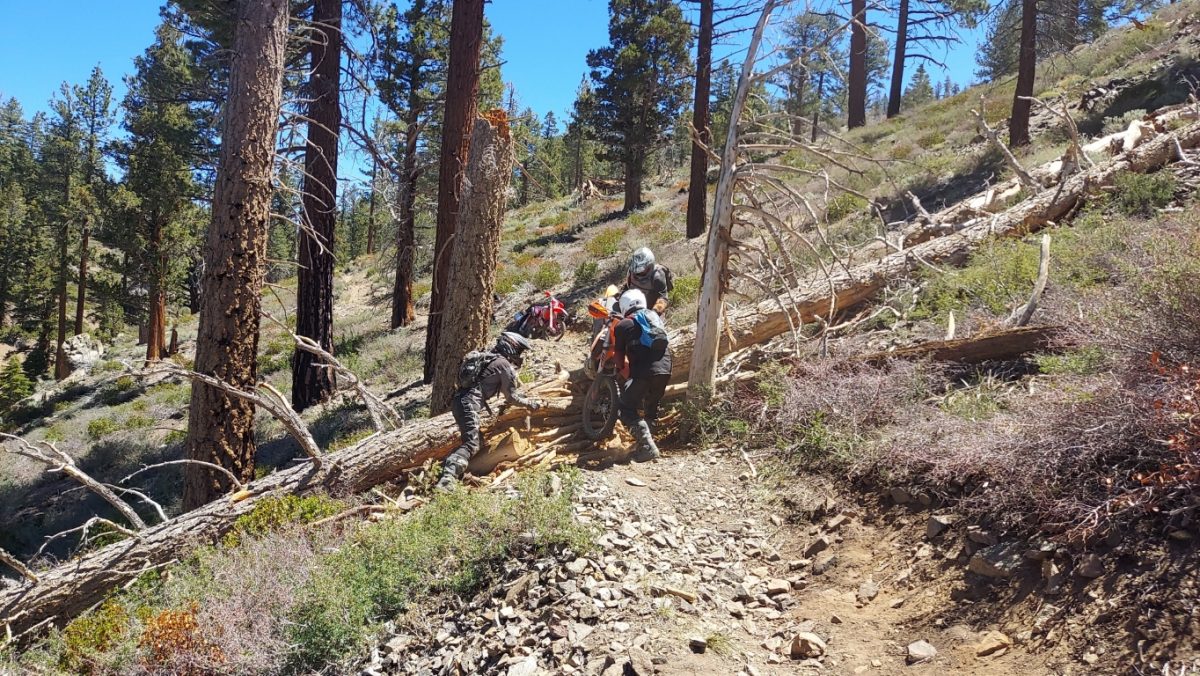 Water was flowing pretty well farther up Rattlesnake Creek and we only saw a couple of other groups throughout the whole day. After Rattlesnake, we headed up Beach Trail to Bonita Meadows where some blue trails turned black! See the video below. The temperatures were a bit colder up in that area because the elevation is around 9000 feet up there. It was a cold ride back to camp after that ride and the fire felt great!
Day 2 Videos
Please Subscribe!
Like My Content?

Show your support!

Join My Patreon

You can simply buy me a coffee or get full access to the "not-so-public" ride, trail, and trip information that I only share with my VIP patrons. Become a Patron

Follow Me on Thatch

Thatch is a place where I share my top recommendations for places I've visited or ridden (for free). Premium content is available as well. @livelikepete
​
Kennedy Meadows GPS tracks
Kennedy Meadows GPX track files are available on my Patreon or via the Thatch app.
I put together a file with most of the popular trails and waypoints in the KM area.
All of my tracks are available to Patreon supporters: https://www.patreon.com/livelikepete
Visit my Thatch profile for other tracks as well!
Comments
comments