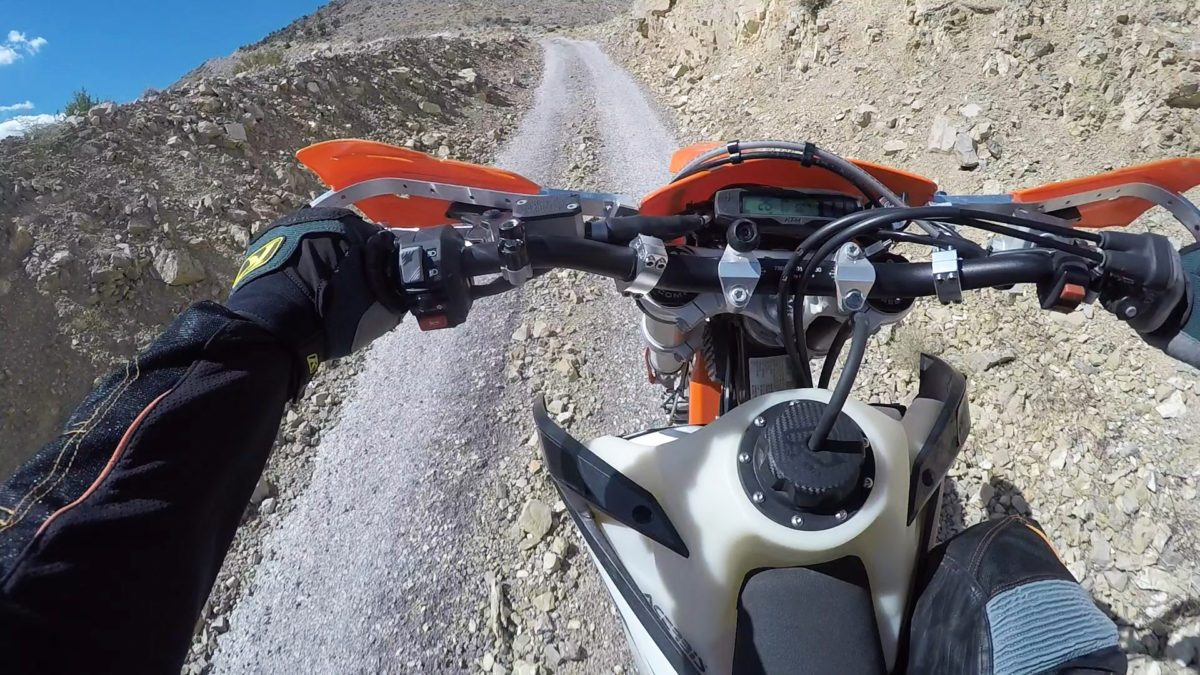 There is no doubt that the 2017 KTM 500 EXC-F is one of the most powerful and best performing dual sport bikes on the market right now. Even right out of the box it blows away the competition with it's 62 horsepower. The crazy thing is, there is even more power to be had if you own one in the United States. The noise and emission restrictions set forth by the federal government are so strict, the bike is actually restricted.
FMF Pipe & Euro MAP: I'm Done Right?
The first thing I, and most people do, is add a pipe for better sound and more power. I went with an FMF 4.1. Upon installing an aftermarket pipe, more fuel is required when you let the bike breathe better. I had the Euro map installed at a KTM dealer afterwards and the bike felt great with the exception of some occasional popping from the exhaust on decel.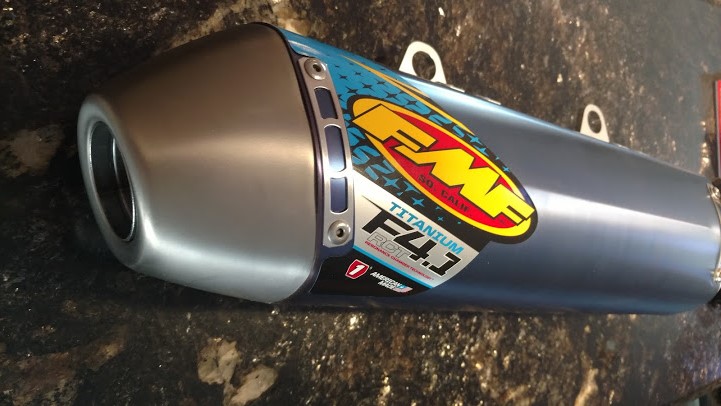 Why Go a Step Further?
At this point I thought I was done. What more could I possibly expect from this bike? It rips! Well, for one I wanted it to live. And two, I hoped the Euro map was enough fuel for the FMF but I really had no idea if it was actually dialed in properly. I also read a ton a people were desmogging theirs and pulling the reed cage from the air intake boot. At first I was against this until I saw just how restricted it was. The only problem with pulling the reed cage would mean the bike would require even more fuel to run properly. Well after speaking with Chris Blais from Blais Racing Services, he told me he could remap my ECU which would allow me to pull the reed cage and have the proper air/fuel ratio for my FMF. Even with the Euro map installed, these bikes run about 16:1 air/fuel ratio which is lean! That is dangerous for a motor at 7000-8000 rpms. I was sold on giving it a shot, but I didn't want a bike that ran rich and got crappy fuel mileage. He reassured me that would not be the case.
Uncorking My 500 to It's Full Potential
Blais remapped ECU
I shipped Chris my ECU and he had it remapped and back to me in no time at all.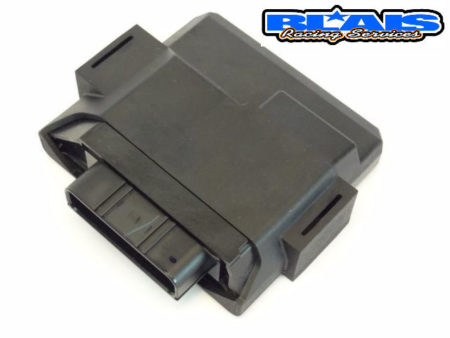 DeSmog & Breather Relocated
After the newly mapped ECU was installed, it was time to demog. I installed the Blais block off/ delete kit and relocated the crankcase breather hose. It is a very simple kit and easy to install. I won't go over every single step because the instructions are so easy, but you just pull the air valve out of the cylinder head and block it with the supplied plug. Then remove the fuel vapor and vacuum lines and block off the canister valve vacuum hose fitting in the intake. Once that was done, I relocated the crankcase breather hose so there wouldn't be any more dirty crankcase air contaminating the airbox with oil. I capped the airbox port and ran a new line from the valve cover to outside the airbox. The kit comes with all the vacuum caps, hoses and plugs needed to do all of this. There is also a 6 page instruction sheet so there is no guesswork.
Note: According to Blais Racing, the canister valve can be unplugged and completely removed without throwing an engine light if you already have the Euro map since the Euro model does not have the valve. Therefore, I will be removing the valve all together!
Pulling the Reed Cage
KTM started putting a reed cage in the air boot in the 2017 models. It is designed to reduce noise. That is it's only purpose. They look just like the reeds out of 2 stroke. To pull them out, I just had to pry the rubber boot away from the airbox. It is cemeted on and doesn't take much effort. A 90° pick did the job. Once the rubber boot was removed, I grabbed the reed cage with some pliers and pulled it right out. It took a little prying towards the end, but it was much easier that I thought. After that…that's it. You're done. Some companies sell a fancy tube to install in the air boot claiming the rubber intake boot can collapse on itself under heavy throttle. This is not true.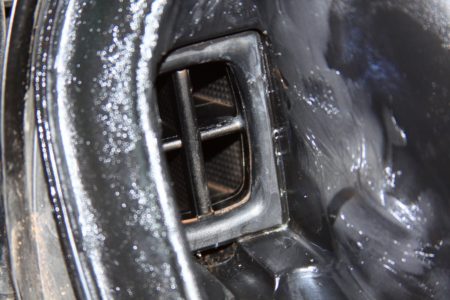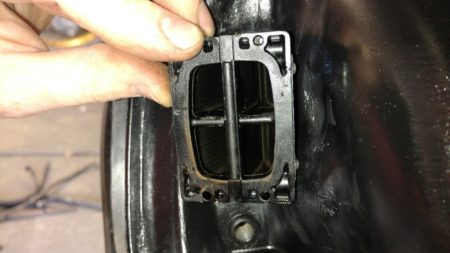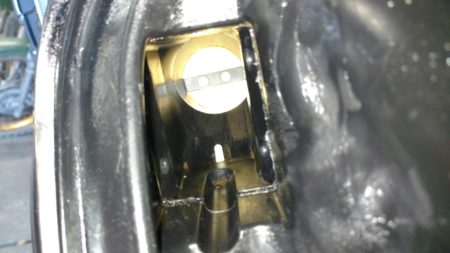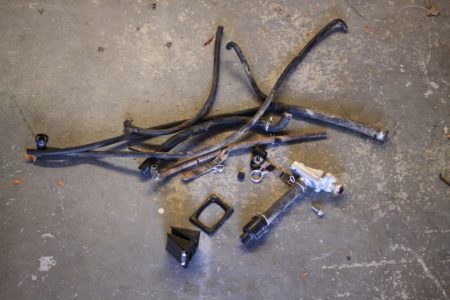 The Results
more throttle response
still gets 54 mpg
piece of mind knowing my A/F ratio is correct
no decel pop
pulls hard throughout all rpms
On my test ride I could feel a difference right away. The bike was snappier and more responsive. This is mostly from pulling the reed cage and having the proper air/fuel ration to do so. The bike screams. Before, with just the Euro map, it seemed to make it's peak power in the mid range. Now the bike pulls hard throughout the entire rpms. There is no more popping on decel anymore either. On top of it all, I calculated my mileage after a 109 mile ride with a mix of highway, hillclimbs, hard acceleration, and trail cruising and I got 54 miles per gallon. I'm very happy with how my 500 runs!
Product Links
BLAIS RACING: 2011-2018 KTM & HUSQVARNA Custom ECU Bike Mapping
BLAIS RACING: 2017-2018 KTM 450/500 EXC/ 2017-2018 Husqvarna FE450/501 Block off/ Delete Kit & Breather Hose Relocation for Racing
Disclaimer: these mods are for off-road use only and are not street legal. 
Comments
comments