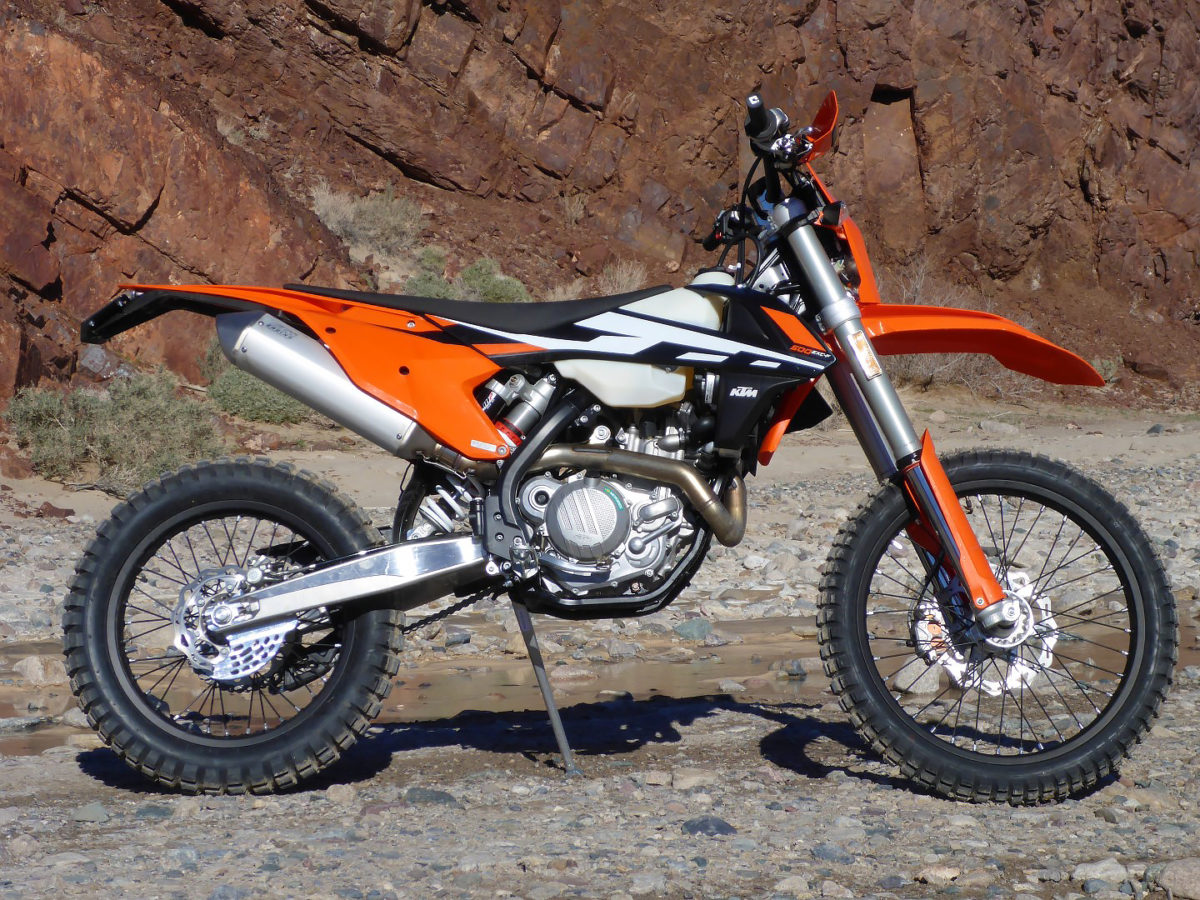 Well the day has finally come to take the new '17 KTM 500 EXC-F out for it's maiden voyage. Since I was already headed out to Dumont Dunes this weekend, I figured it would be a perfect time to break it in. Although sand is no way to break in a bike, there are plenty of trails around the outside of the dunes that would let me get some easy miles in and do a few heat cycles.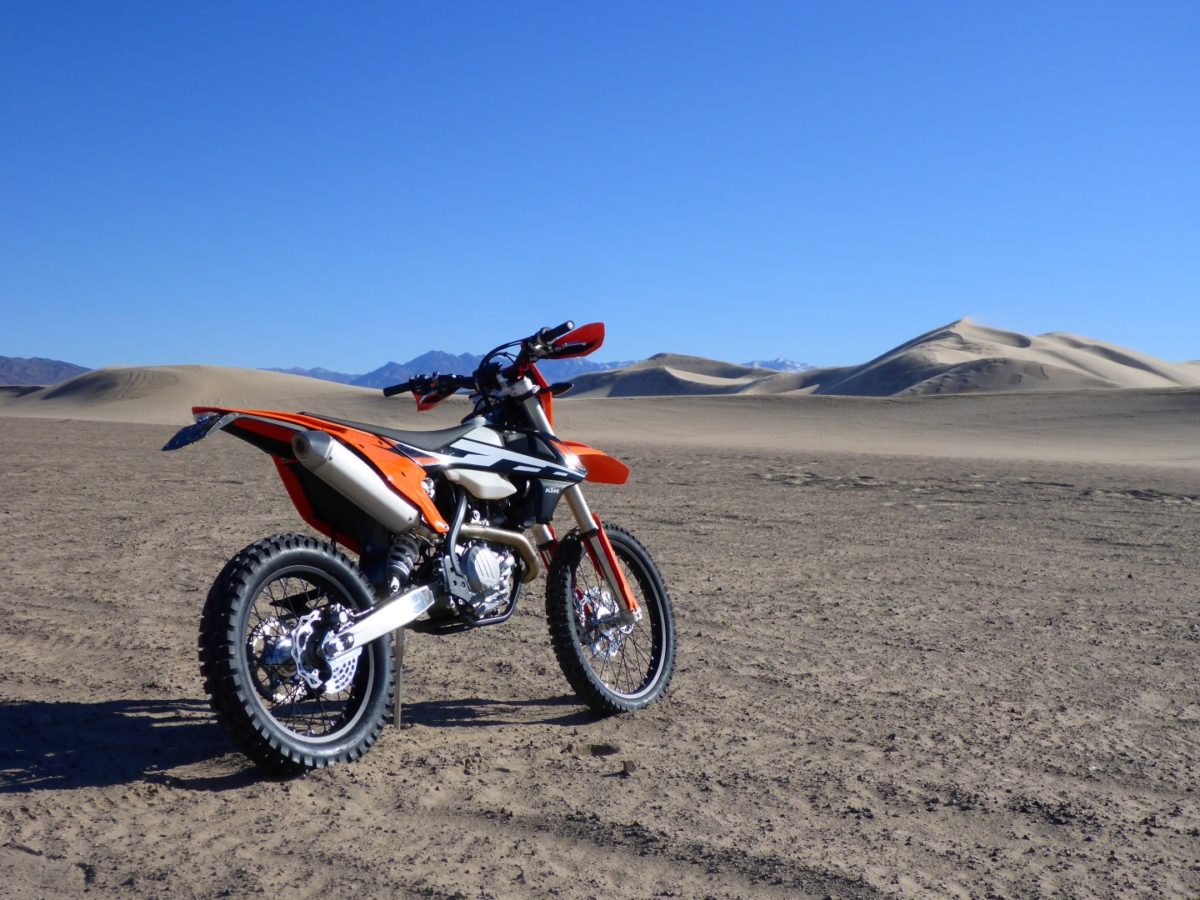 I got it warmed up and headed out. Immediately I could tell a huge difference from my 690. It's crazy how much 75 lbs makes on a bike. I headed down to the Sperry Wash and rode up the trail a little ways. Finally this this is getting a little dirty.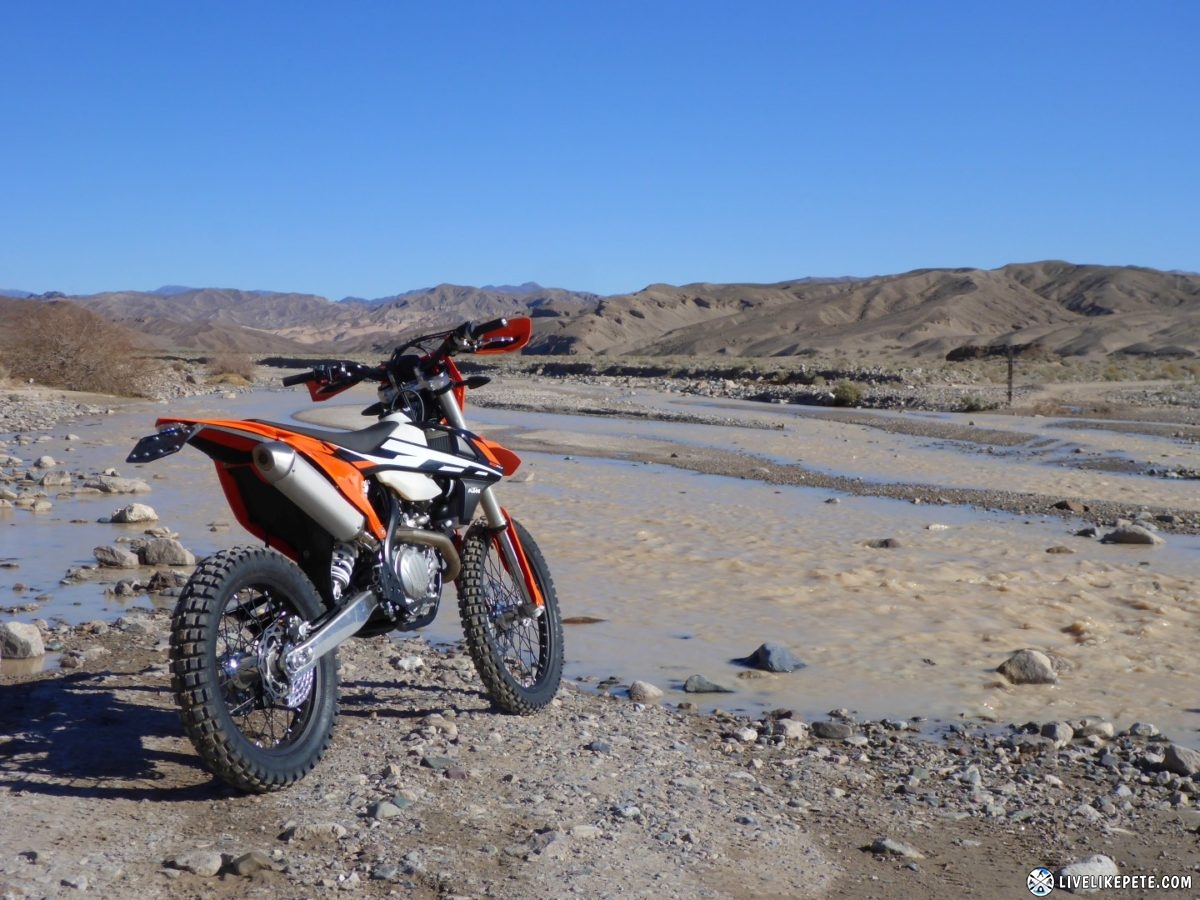 At first my instinct was to take the "less whooped out" part of the trail. Screw that I want to see how this thing rides right out of the box. Besides floating right over the whoops, the bike was very predictable and didn't have any twitchiness like my 690 has sometimes.  It was like a Cadillac. The bikes very balanced and it carves in the turns. I rode up some of the ridges and took some singletrack. It was so easy it was like riding a mountain bike.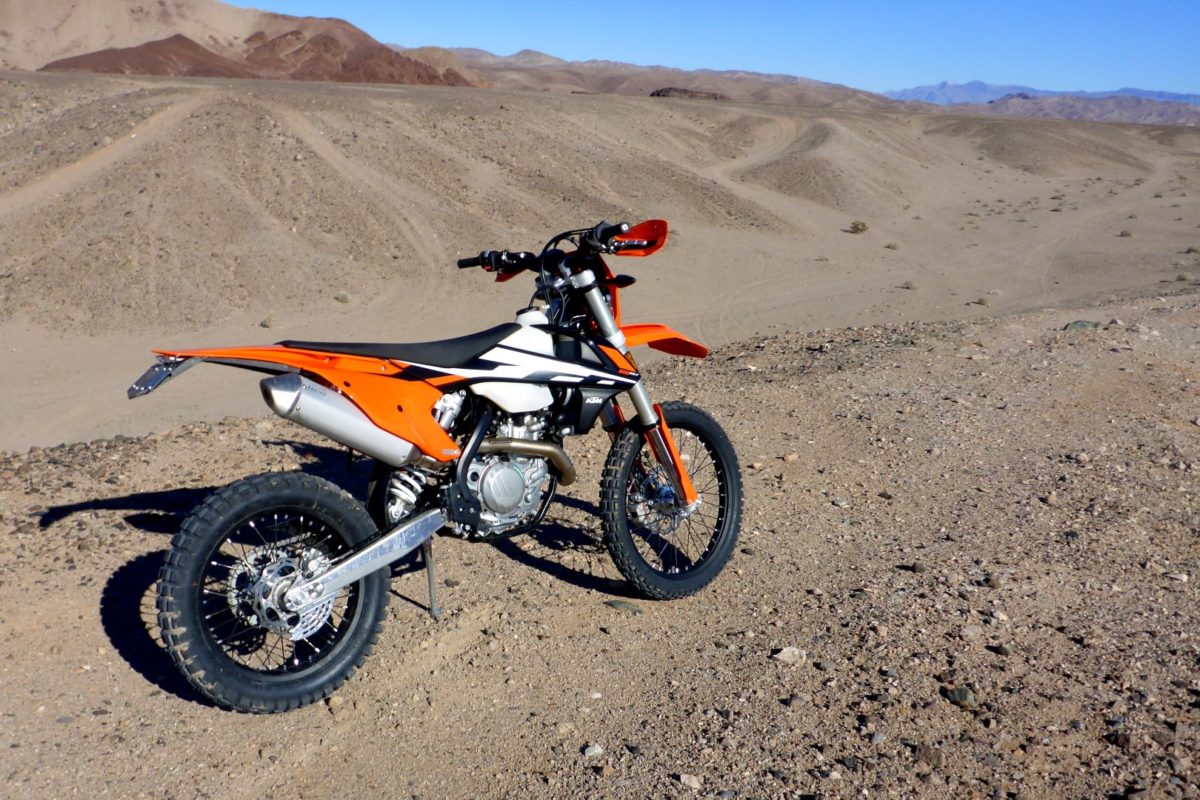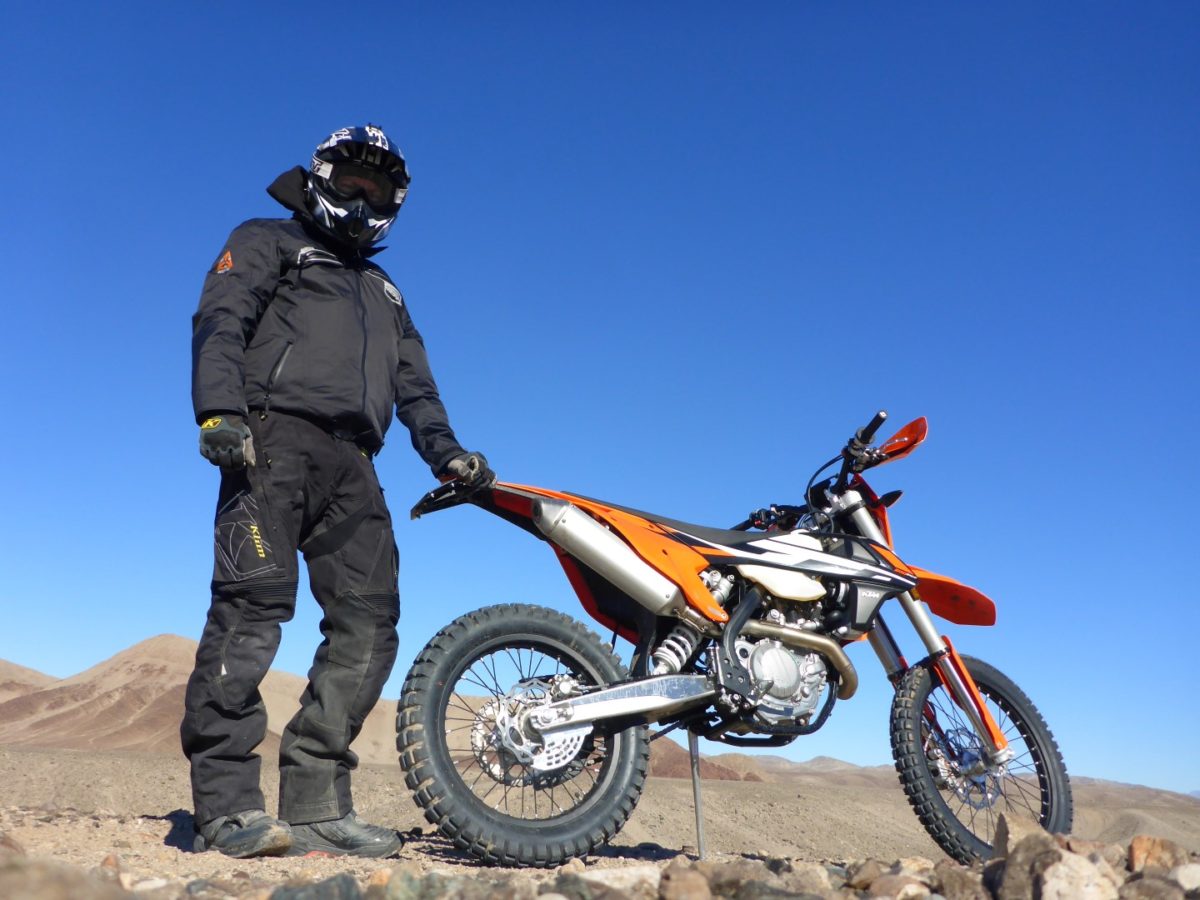 After the Sperry Wash, I figured I would head out to the northeast side of the dunes. I followed the old T&T Railroad berm and opened it up a little bit, not too much though since KTM says to keep the RPMs below 7000 for the first hour. I didn't want to work the motor too hard. I noticed a funky noise almost like a plastic panel rattling but it wasn't very loud. We'll see if it's just something that is loose or if it's just a characteristic of the bike eventually. Standing up on the bike, the positioning of the pegs and bars felt good. I heard the footpegs were positioned higher on the 2017 and it may be an issue for some taller riders, but I wouldn't change a thing. They felt good. The bars could probably be raised an inch or so since I am 6'2″, but that will happen when I add the Scotts sub-mount kit.
I ended up riding all the way to the North Pole. No really, I did. Look!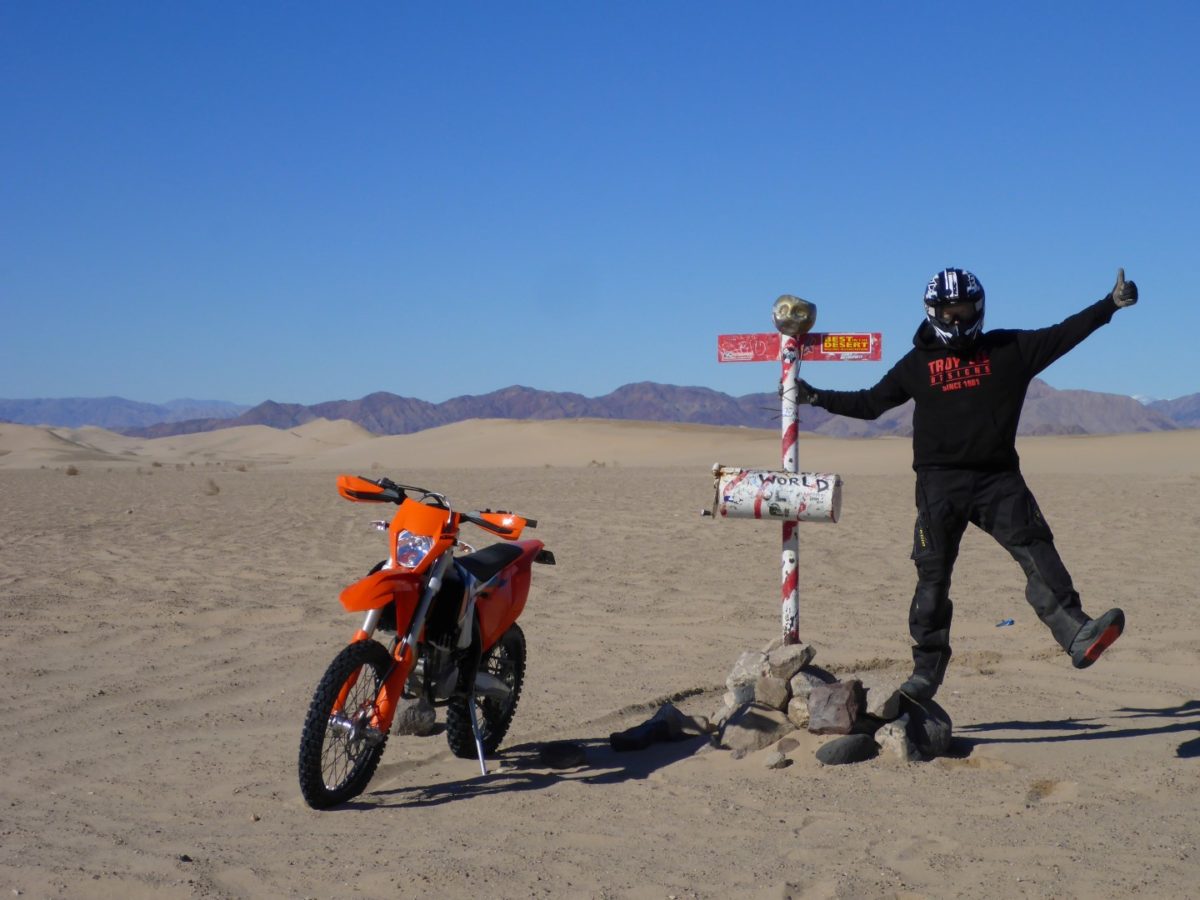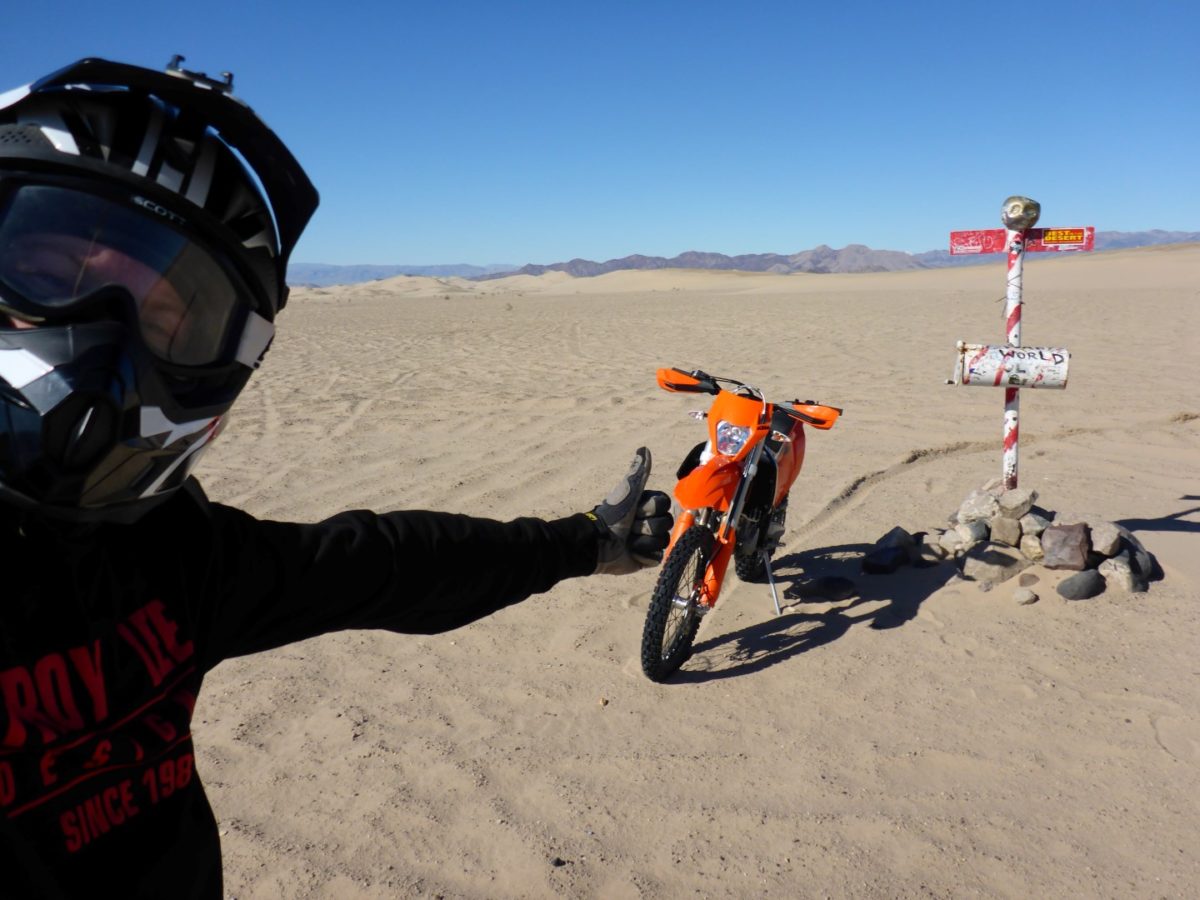 I figured since I rode this far I would just make a full loop around the whole place. So I took the back sand highway all the way to the South pole. Dumont was empty. I was literally the only person out in the dunes…all by myself…in total solitude on my new bike. How does it get any better than that? I was grinning from ear to ear the whole time. The bike felt amazing.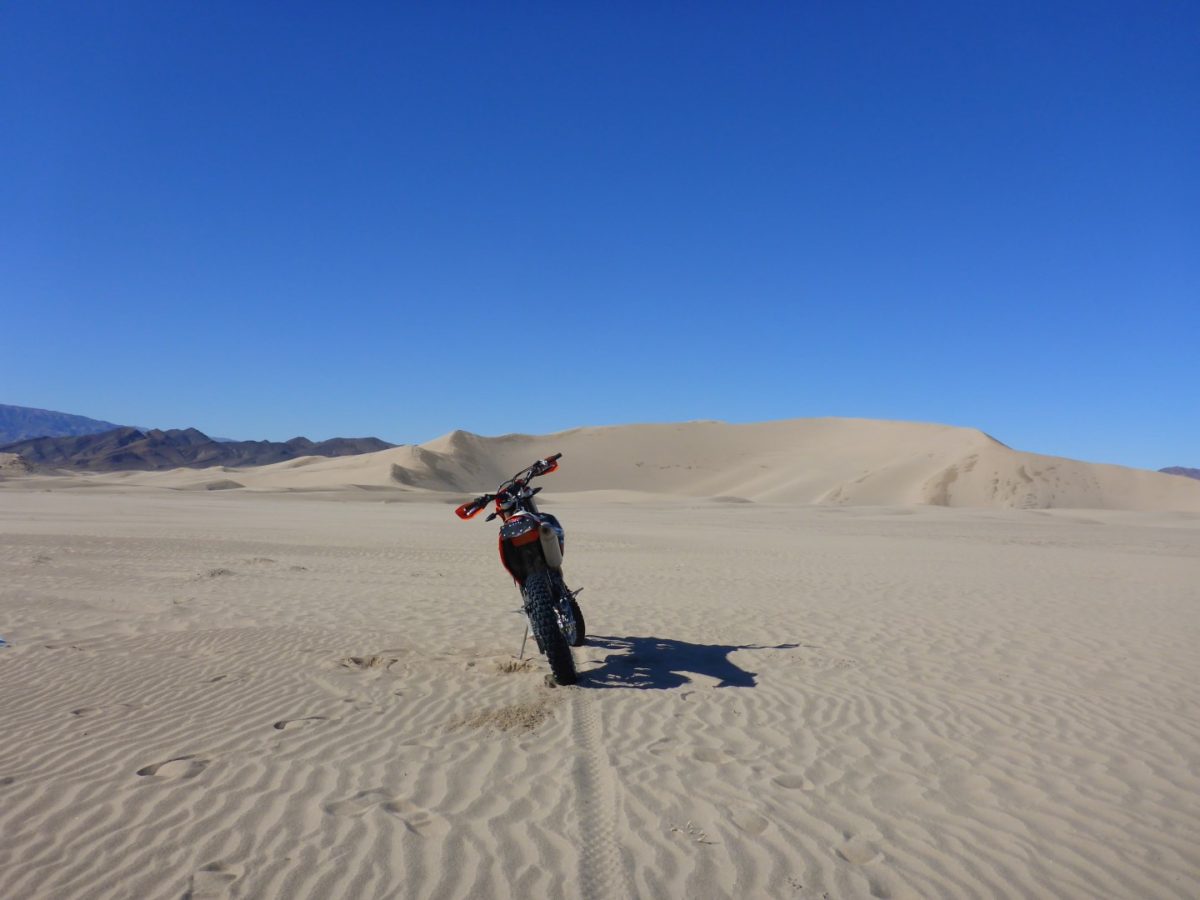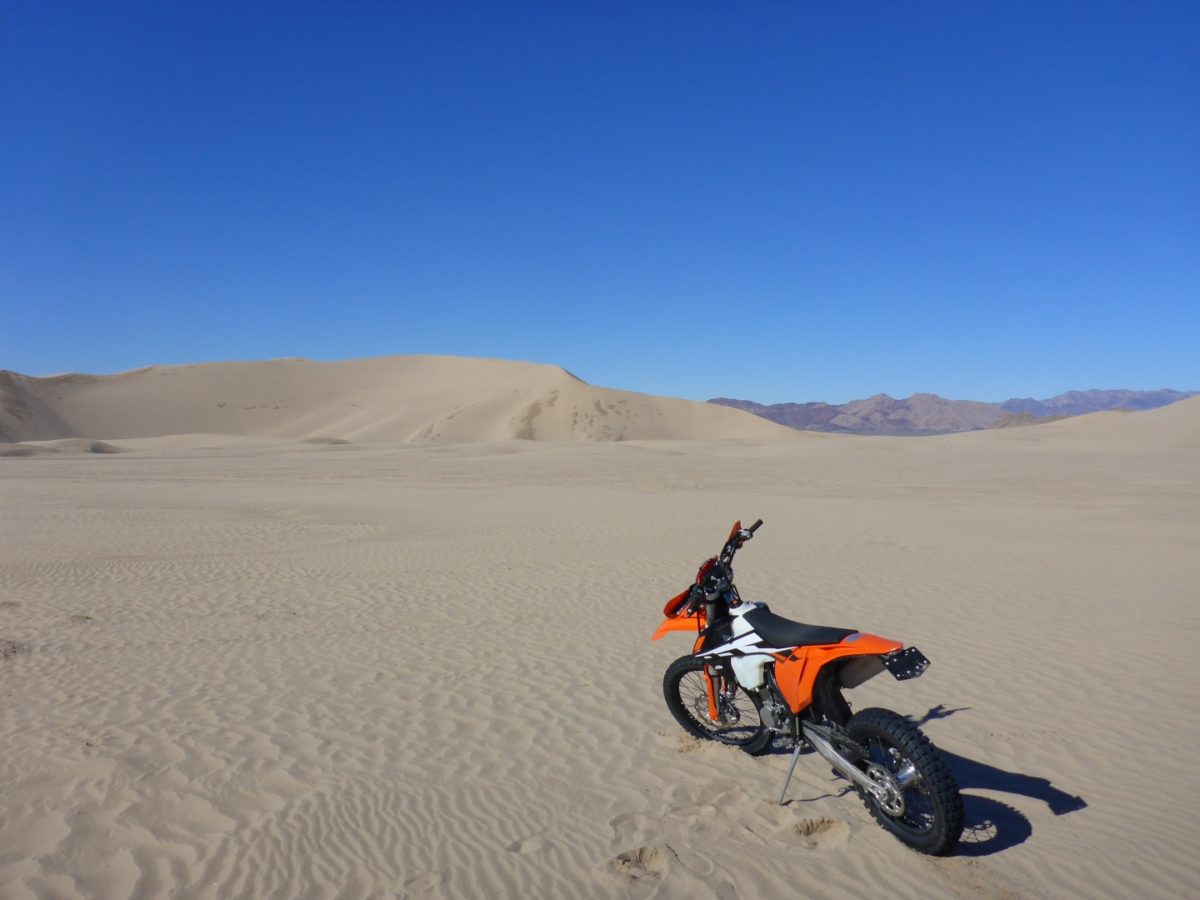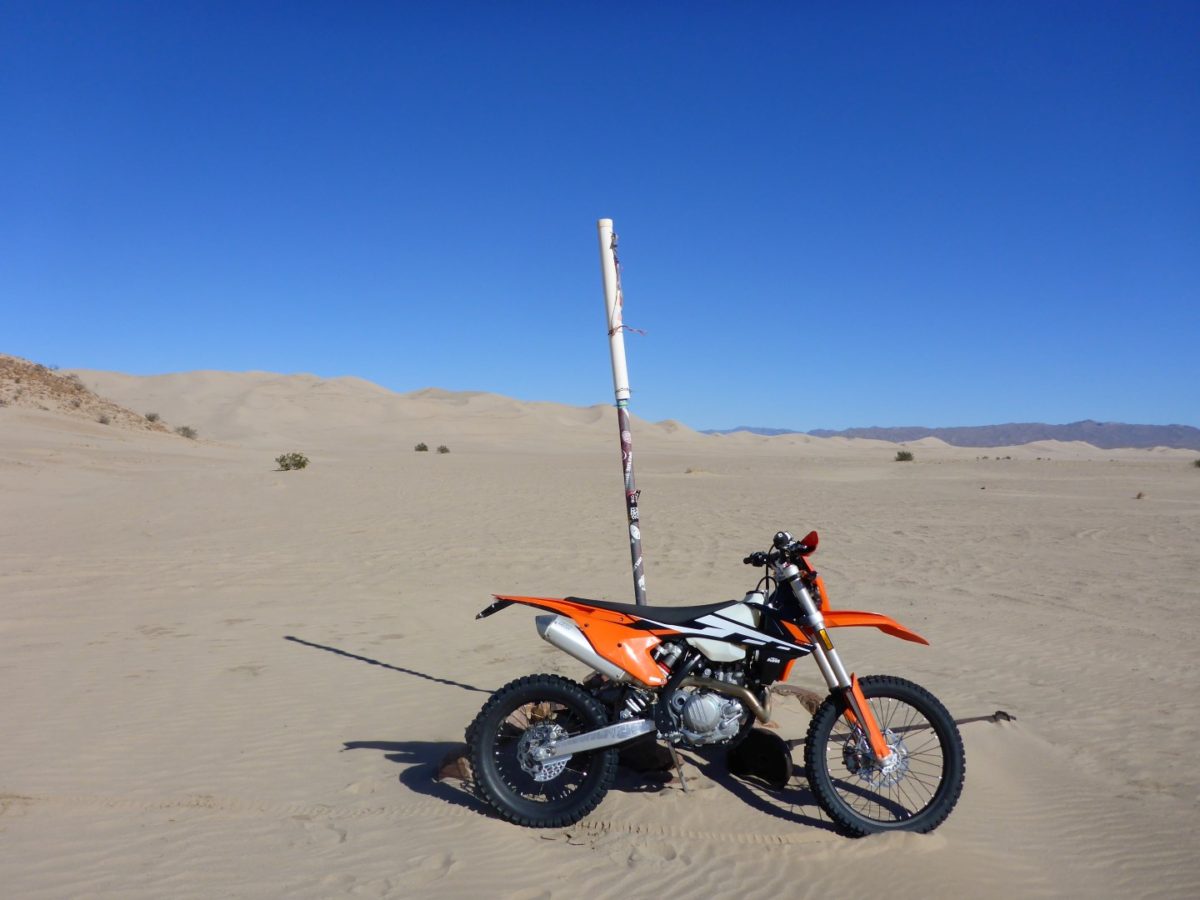 I rode the south end behind the mountains and circled back to camp. By now I had over an hour on the bike and was giving it a little more throttle. It ran strong. The power is there wherever you need it, but it shines once you let it sing a little. I can tell this bike is going to scream. Once I get a paddle on it, it's game on!
Back at camp, I grabbed a sammich, sat back and just smiled. I am super happy with this bike so far.

Overview
balanced feel
lightweight
smooth, yet strong, power
carves in the turns
predictable
quick and easy to start
fun factor is very high!
Comments
comments