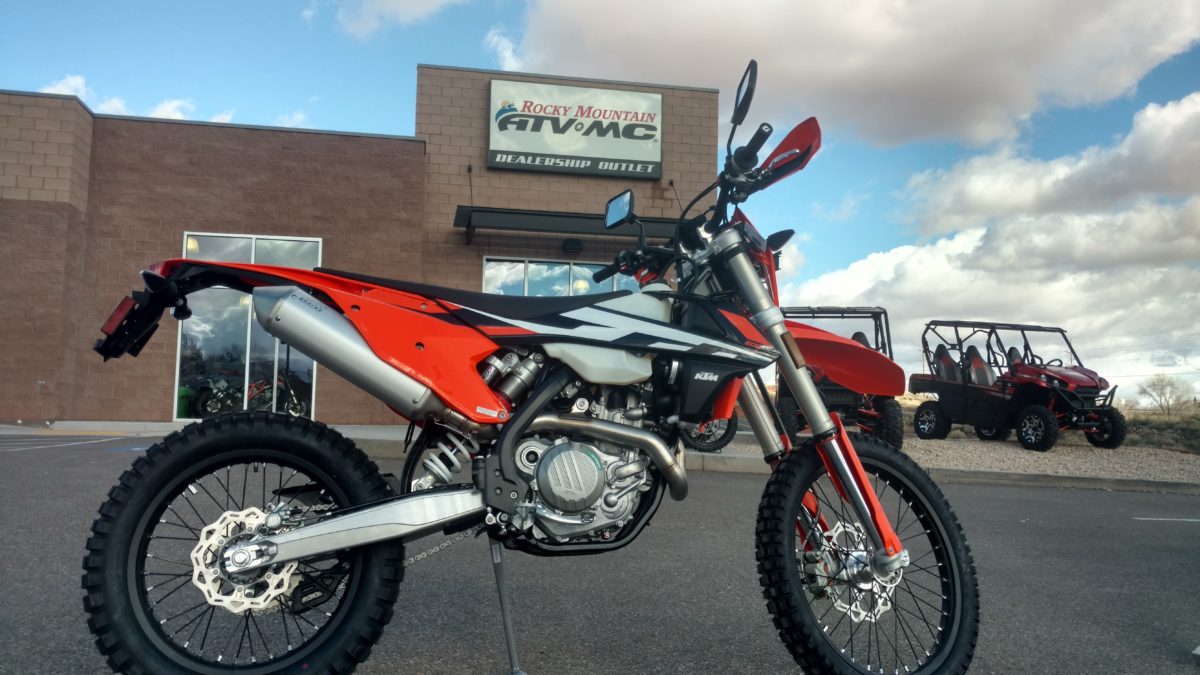 2017 is already starting off great. I just picked up the new 2017 KTM 500 EXC-F. Although my 690 is very capable on the trail, this bike will be my street legal, neighborhood terrorizing, singletrack killing, dune bike! That's right. I now have a bike to rip through the sand dunes again. It's going to be fun. It's 64 HP bone stock and only weighs about 240 lbs. I plan to keep it lightweight and simple. My love for technical riding and gnarly singletrack is my primary reason for buying this bike. I find the limits of my 690 all too often while riding places like Nelson Hills and don't like beating my equipment up. I'd rather have a bike that was designed for hard enduro. The 500 will fill this slot perfectly. Am I selling the 690? Nope. It will still be my adventure bike and I will still use it for most of my rides. As a matter of fact, I plan to buy a much bigger adventure bike to feed my 2 wheeled addiction. You can never have too many motorcycles.
Buying my 500 started with choosing a dealership that was going to take care of me. I have always liked Carter Powersports, however I did not choose to buy from them for two reasons. First off they did not have one in stock and then they wanted to charge me over $3000 more than Rocky Mountain ATV/MC outlet in Utah. RM was not hitting me with the freight, setup and miscellaneous fees associated with a new bike. In fact, the manager, Jason Goimarac, gave me $600 off MSRP and, of course, no tax since I was a NV resident. Rocky Mountain ATV/MC was my clear choice where I was buying my new bike. I placed my deposit and within a week it showed up at the dealership.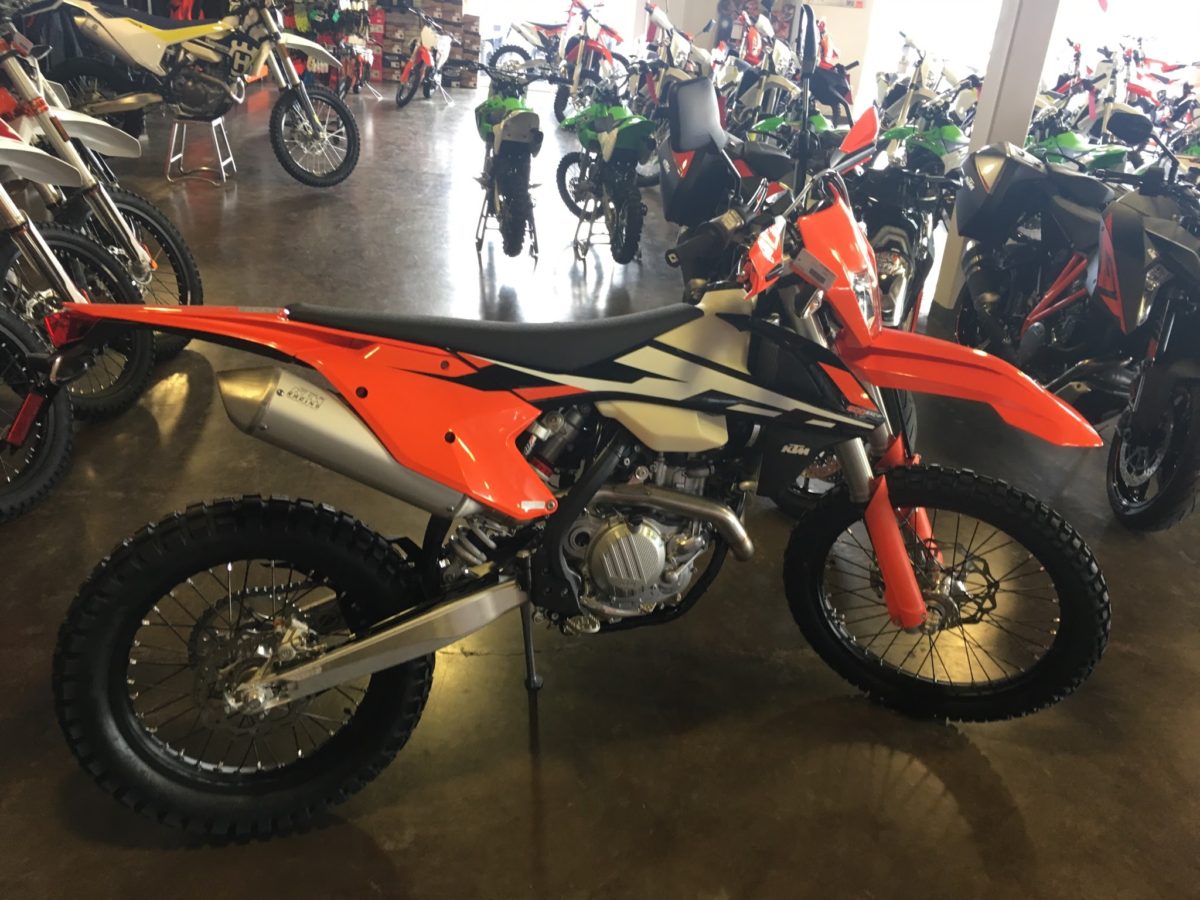 It killed me to wait over a week to go pick it up, but work came first. Picking up the bike went extremely smooth. The dealership was badass and loaded with awesome new bikes. There were KTMs and Huskys everywhere. I was in heaven!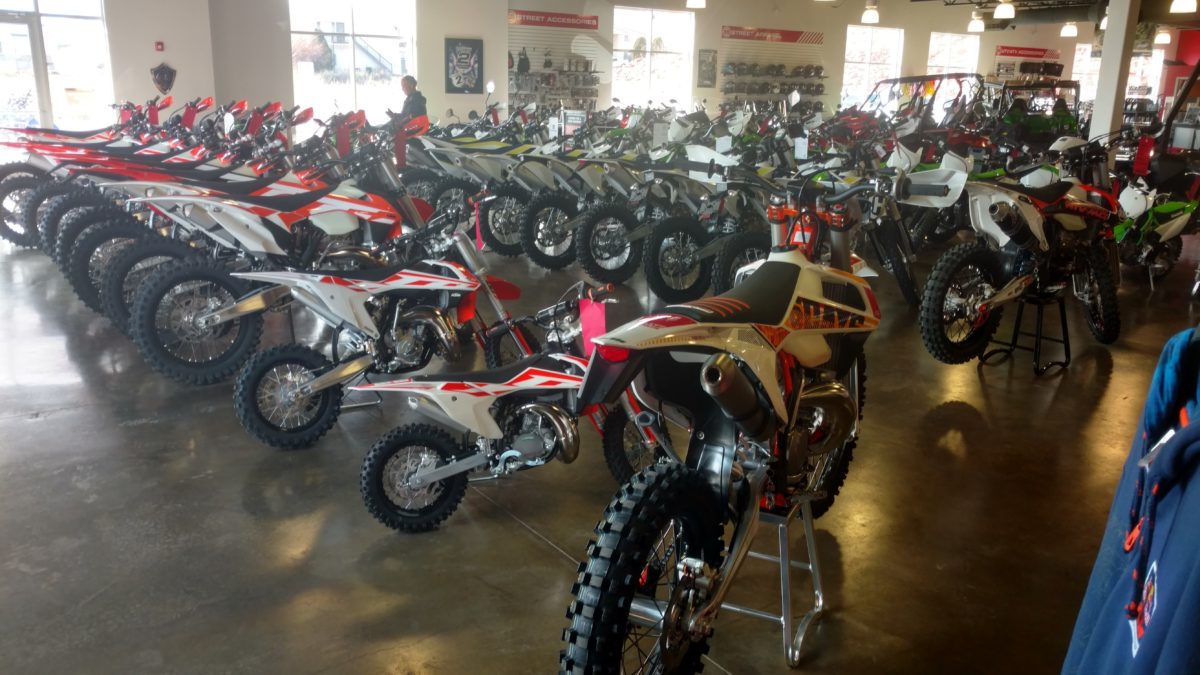 Jason walked me into the back and showed me my new baby. As you can see, I had a grin from ear to ear. "Take my money!"
He then gave me a quick overview of the new bike and paperwork was quick and easy. I was excited to see RM offers new bike purchasers a $200 gift card when you fill out their survey. That will come in handy because I have a whole list of things I already plan to buy to hook up the new machine.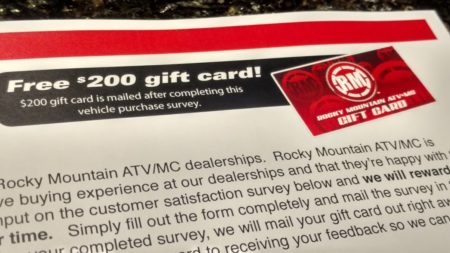 I snapped a few pics and loaded it up! A shiny new bike in the back of the truck…now that's an awesome feeling!
Although I was itching like crazy to take it out and ride, I was perfectly happy just seeing it in the back of my truck. Anna and I decided to take advantage of being in Utah so we drove into Zion to check out the snow covered mountains. I'll get a full post of that up shortly. In the meantime here is a sneak preview.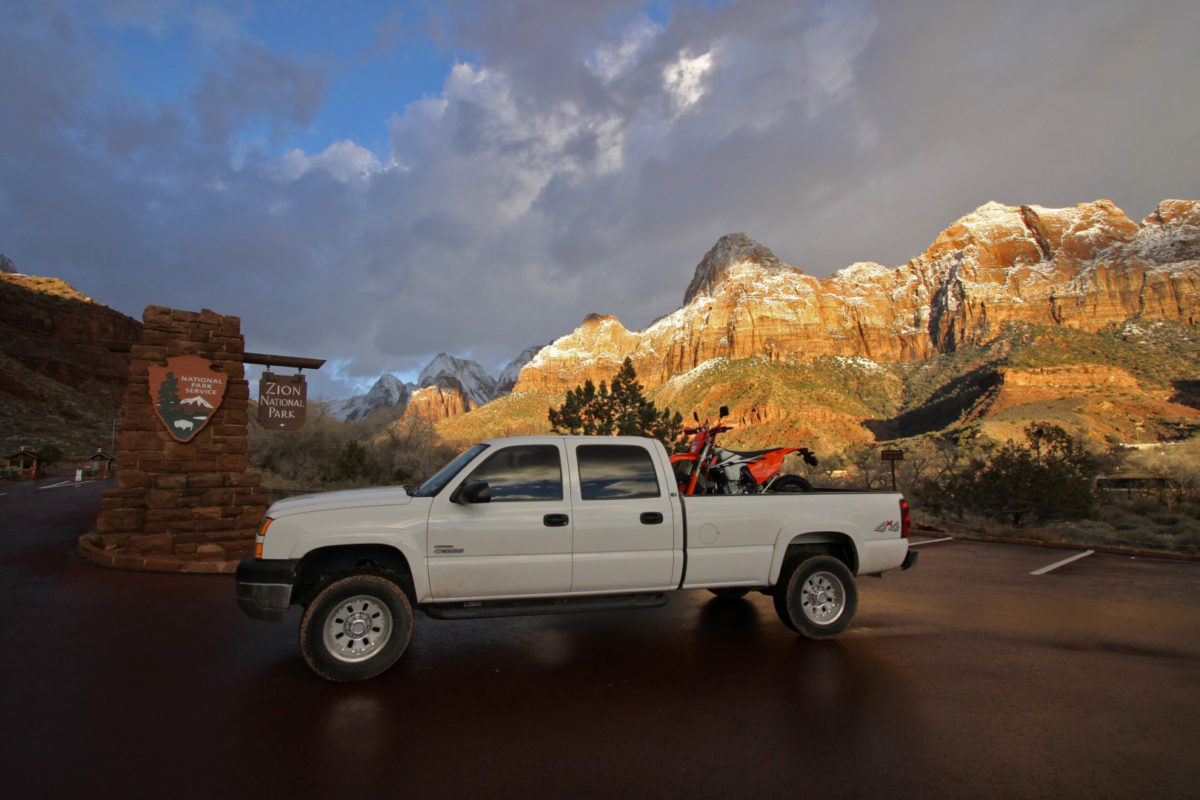 Comments
comments