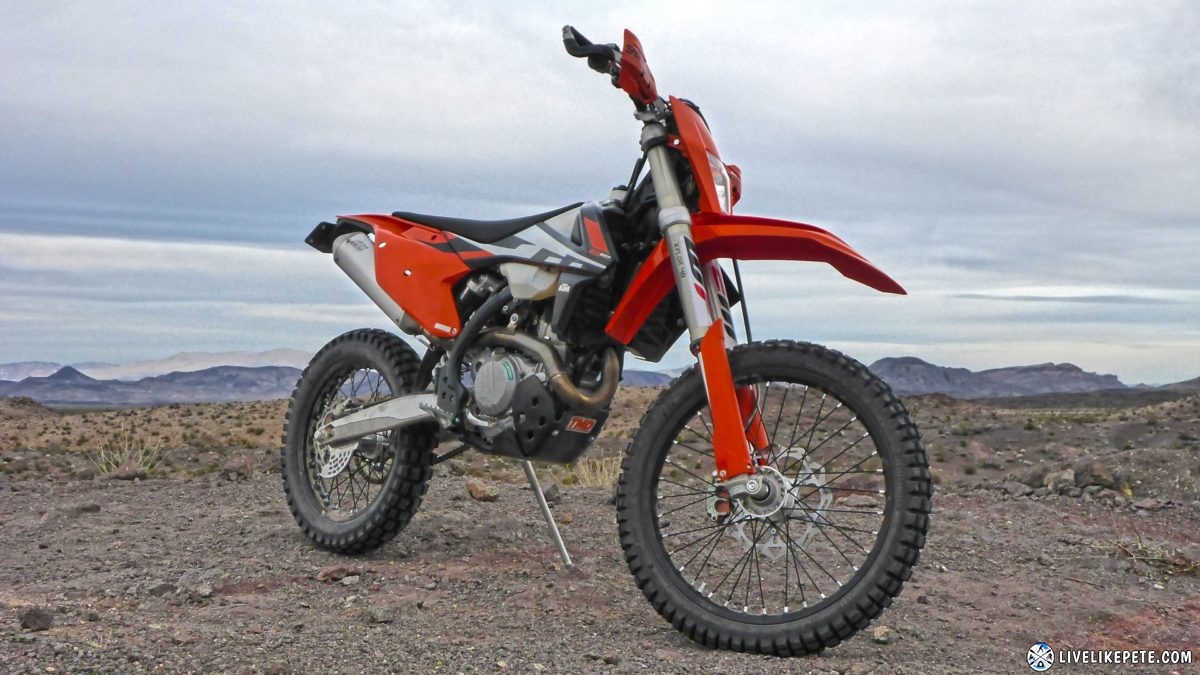 Sunday I finally got a few new things installed on the 500 (hand guards, radiator guards and skidplate) so it was time to hit some hard pack and see how the new bike felt. My go-to place is always Nelson Hills. It's only about 20 miles from home and I know exactly how my 690 performs there so it would be a good place to compare bikes.
I avoided the highway as much as possible because I took my mirrors off so I was barely legal. I headed across the 95 and took my "Nelson Shortcut" dirt route.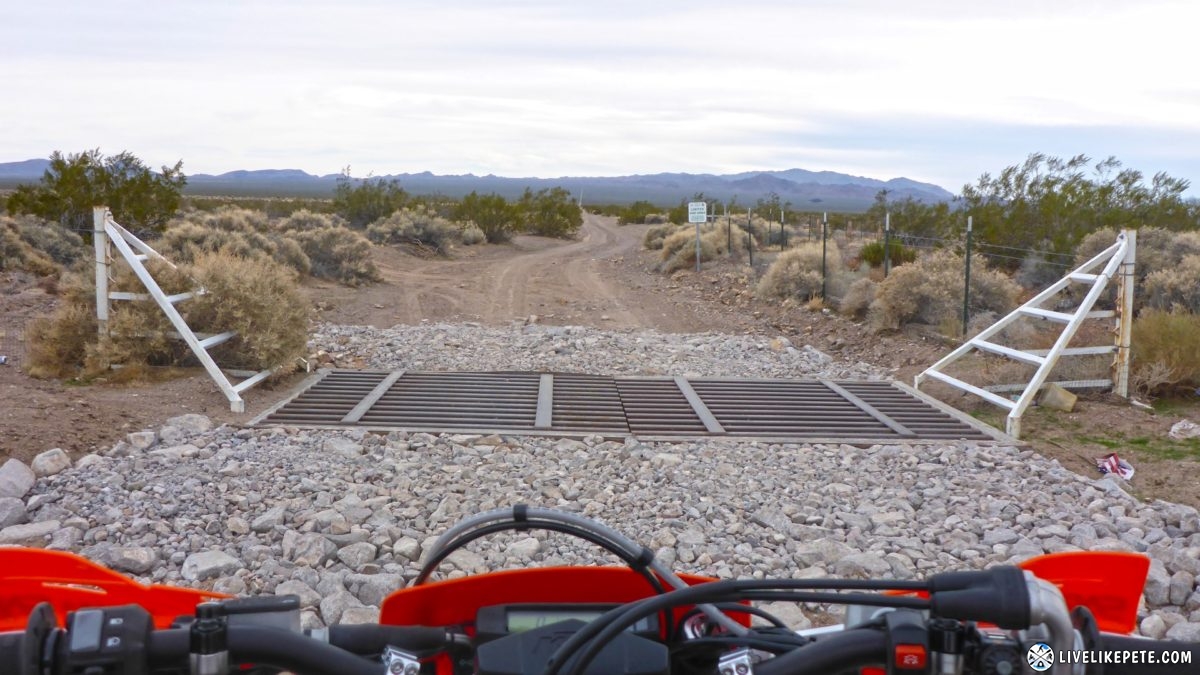 As soon as I hit the whoops at Nelson, I could tell a huge difference between this bike and my 690. My 690 handles most things pretty well, but it starts to show it's weight in deep whoops and jumps. The 500 soaked up the hard hits like nothing. I found myself riding faster than I was used to right off the bat.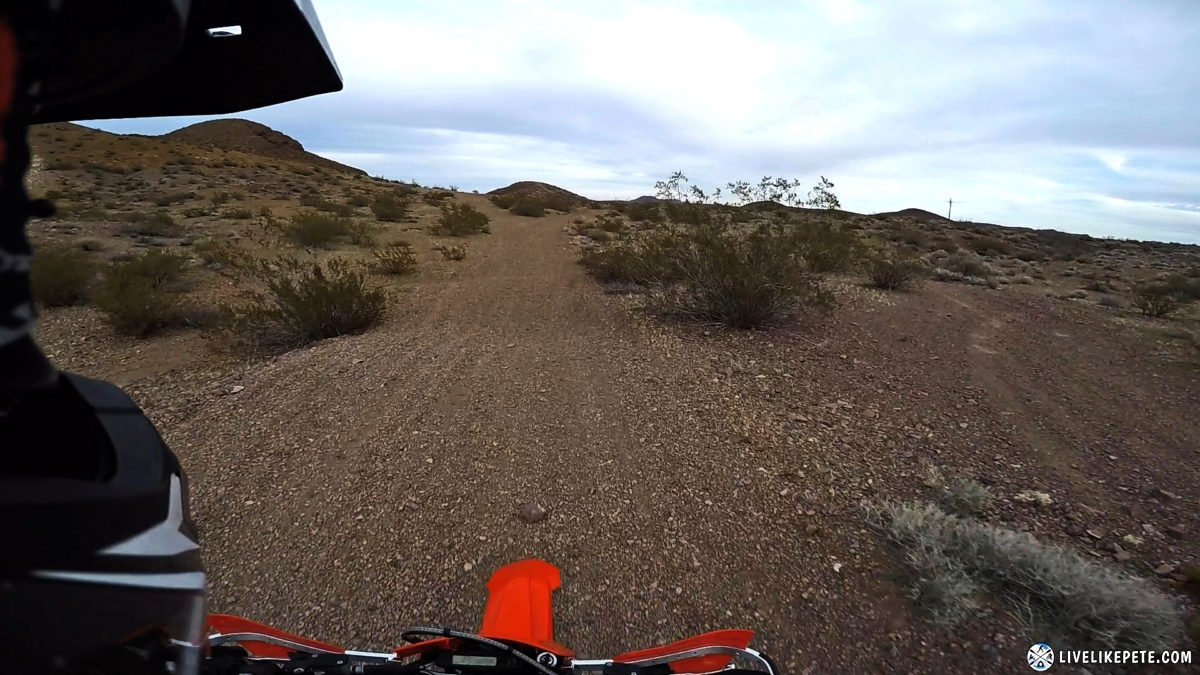 I haven't been riding Nelson in at least a few weeks and I haven't been on my mountain bike lately either so my endurance was shot. I was winded pretty quickly after ripping through a long section of whoops. I was also getting a little carried away with my speed since the bike took everything so well. So I stopped to take a breather and collect myself. Time to calm things down a bit and be safe. After all I was riding alone.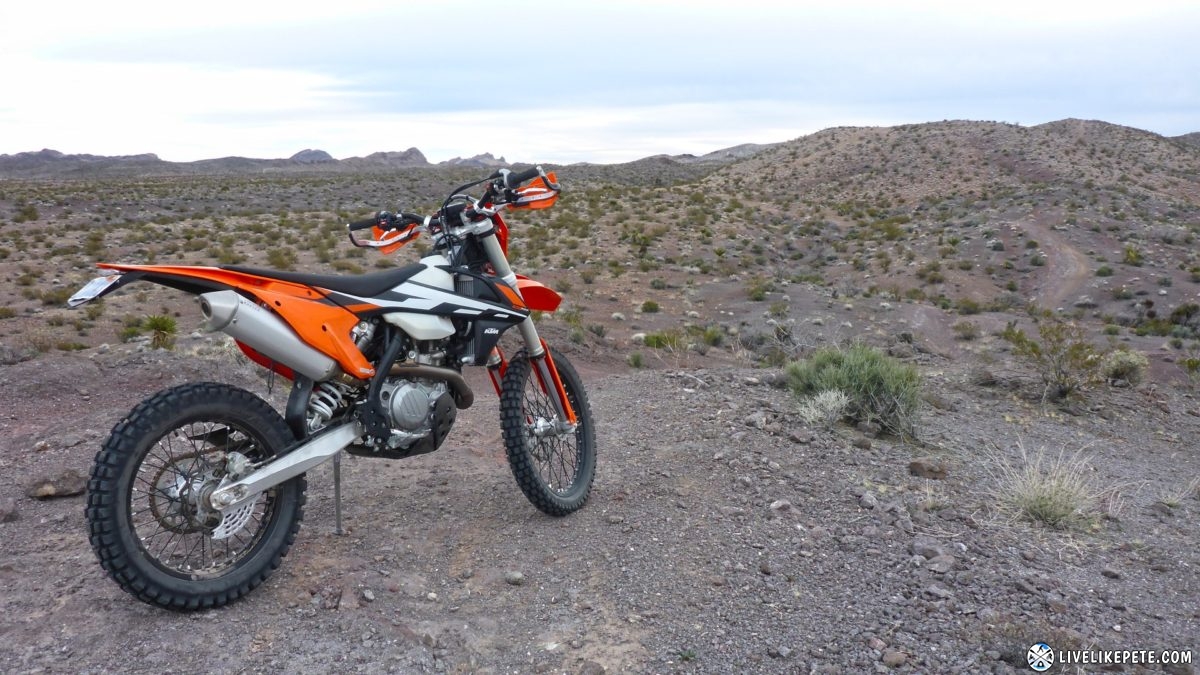 That was enough of the whoops. I wanted to hit some singletrack and washes. I headed straight to my favorite canyon that is full of gravel and rock obstacles. Halfway through, there's a nice rocky, hill climb. The bike cruised right up it, almost too well. Up at the top, it hooked up a little more than I expected and I friggen launched the bike! I managed to hang on but when I landed the bike was sideways on the steep hill and I stalled it. I tipped down the hill, dropped the bike and landed pretty hard on some rocks. My elbow and hip hurt pretty bad but it wasn't anything serious.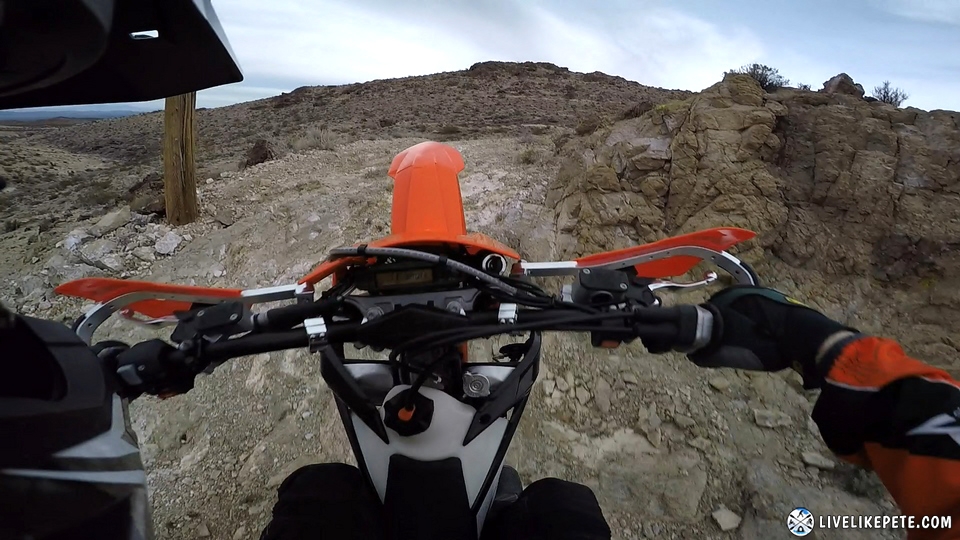 I evaluated the damage to the bike and was relieved it was only minor. The shifter tip busted and put a little scratch in the stator cover. Time to upgrade that stock shifter. The grip got a little hole in it and my Cycra bar-end guards that were literally about an hour old already had some nice new scars. Other than that, the bike was good to go. I shook it off and continued on.
The Damage
I hit a few singletrack ridges and trails. I was really happy with the agility of the 500. This bike fits in perfectly at Nelson. Point and shoot and it goes!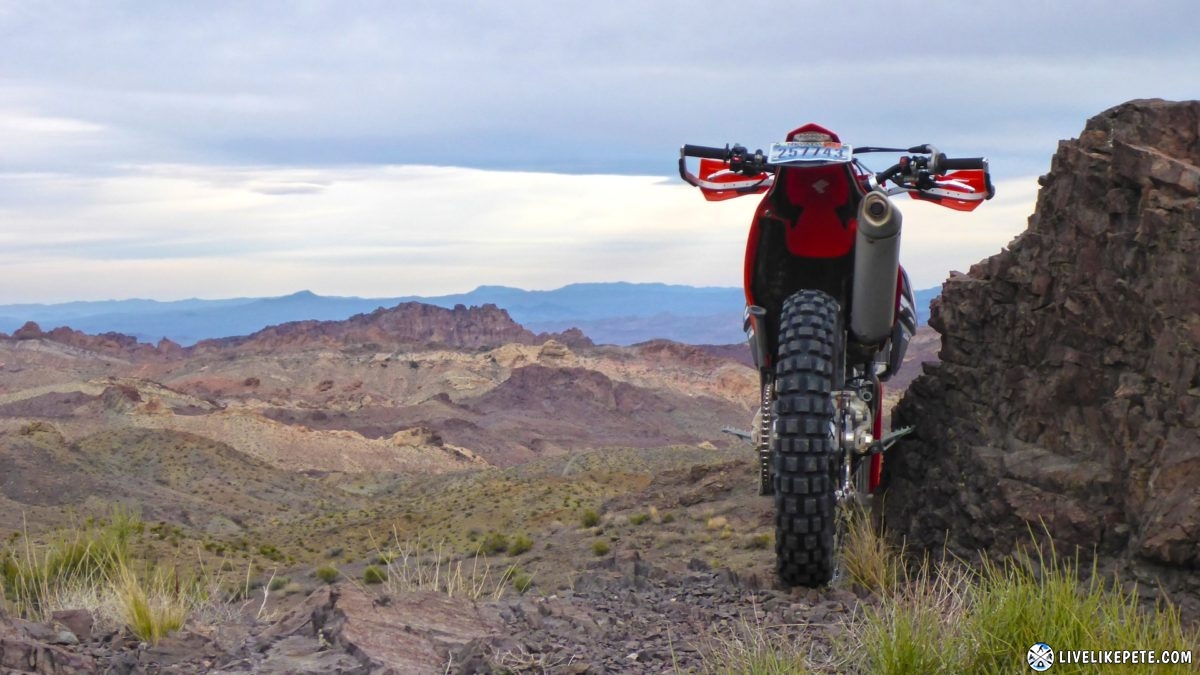 I originally planned on heading up to the antennas and "soccer ball", but I could tell my elbow probably needed to be cleaned and dressed in a bandage soon.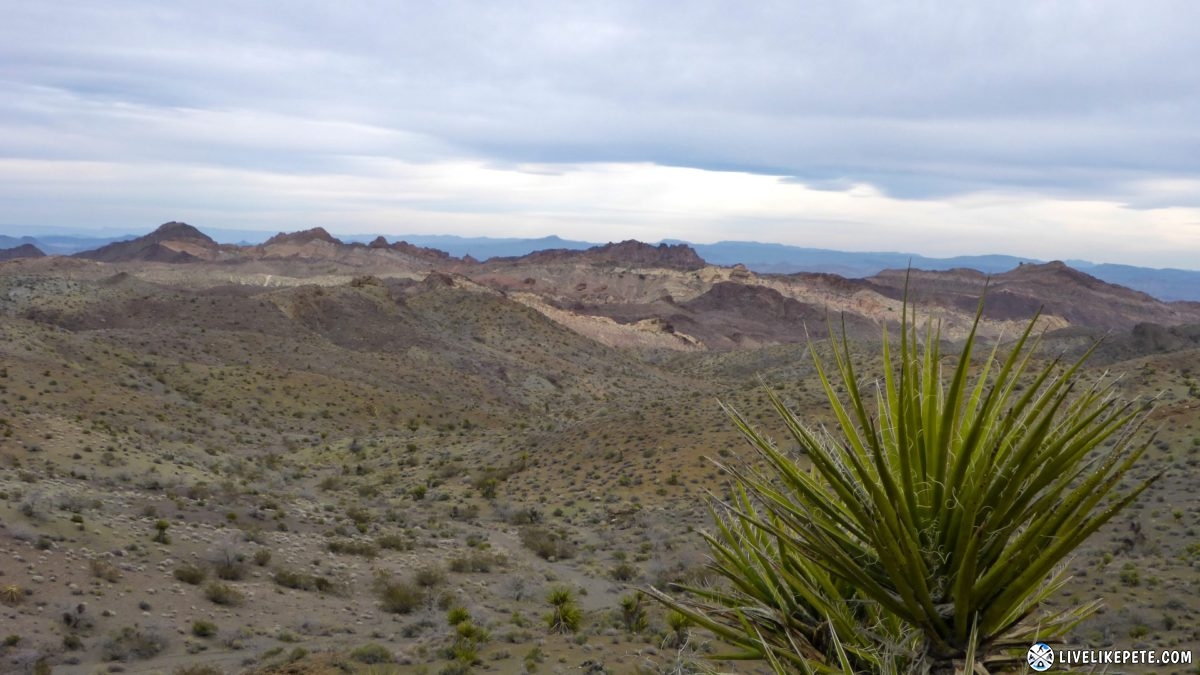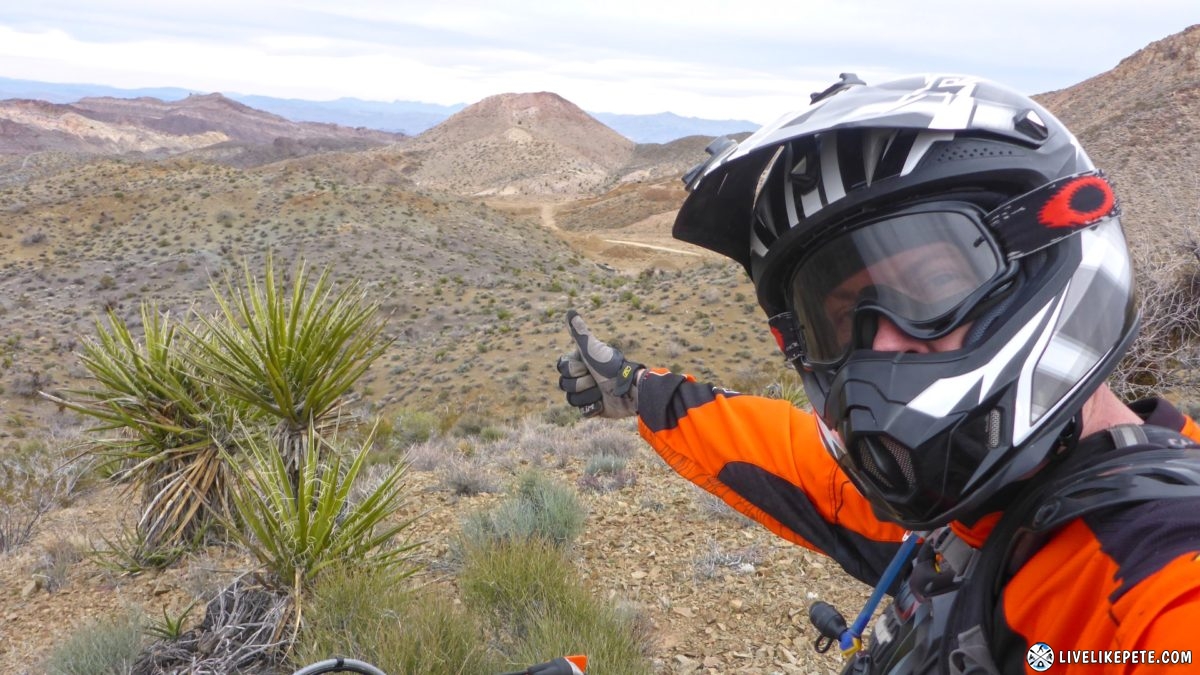 I took a quick ride into Nelson and then cruised down to Techatticup Mine and Nelson Ghost Town. That place is always so cool to stop and poke around. It's a photographer's playground.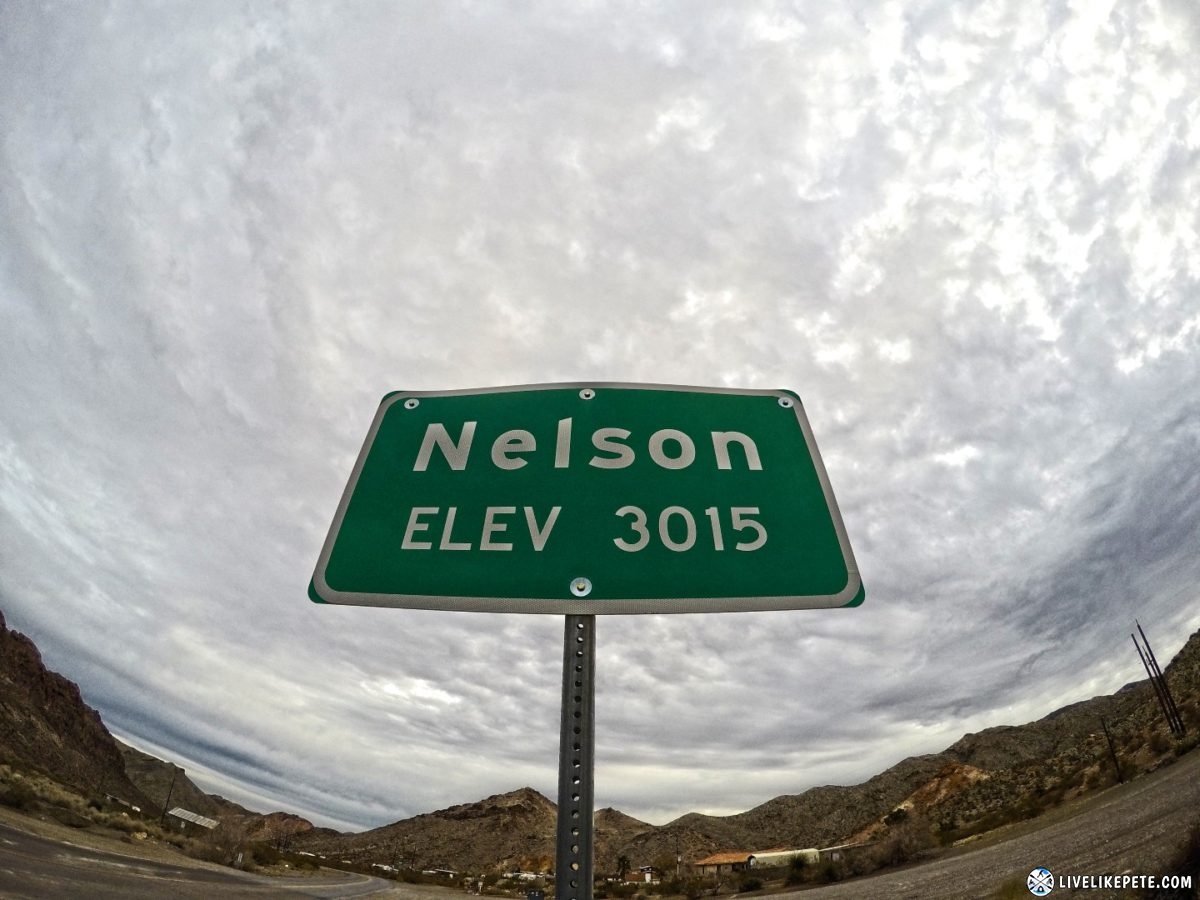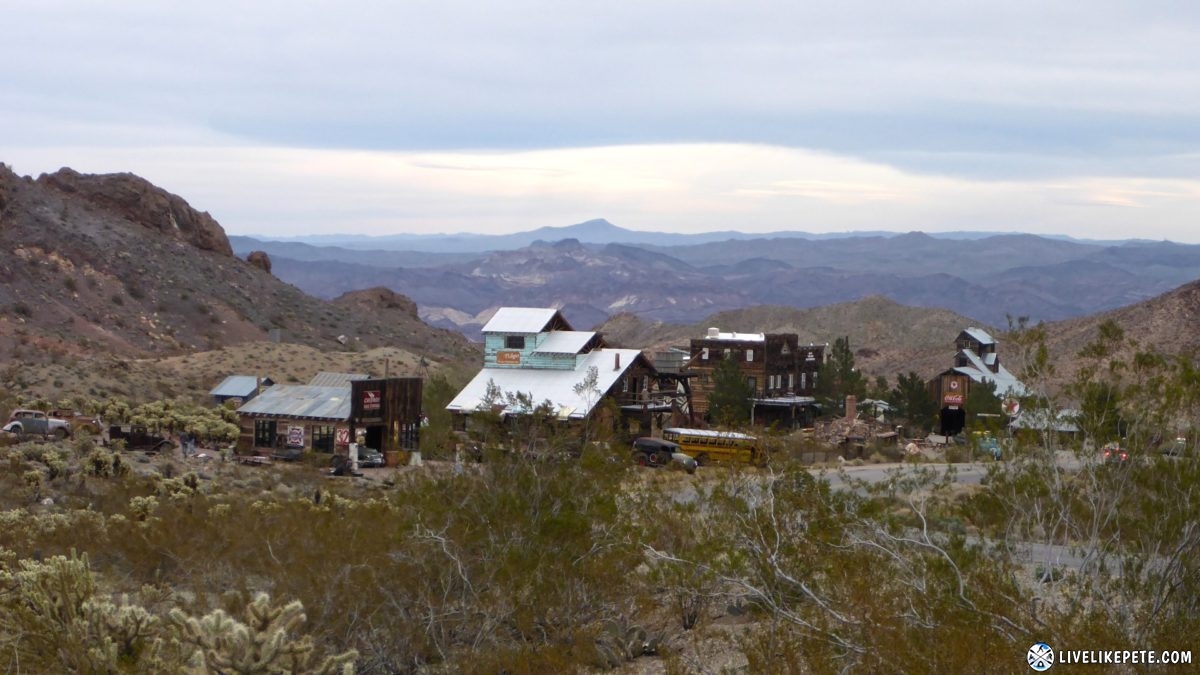 I looked at the time and couldn't believe it was almost 6 PM. So I hopped on the highway to high-tail it back. I found out the bike isn't all that bad on the tarmac and cruises nicely at 70 mph without feeling too buzzy. The tires have to be balanced though. Those rim locks really throw things off at those speeds. After I got to the other side of the 95, I saw it was only about 5PM. I was confused at first but then realized my phone must have switched to AZ time since I was so close to the border.
I was still in a hurry to get home and jammed back down Pipeline Rd. I need to get a steering stabilizer on this bike ASAP. It loves going fast and to not have one just makes me super nervous.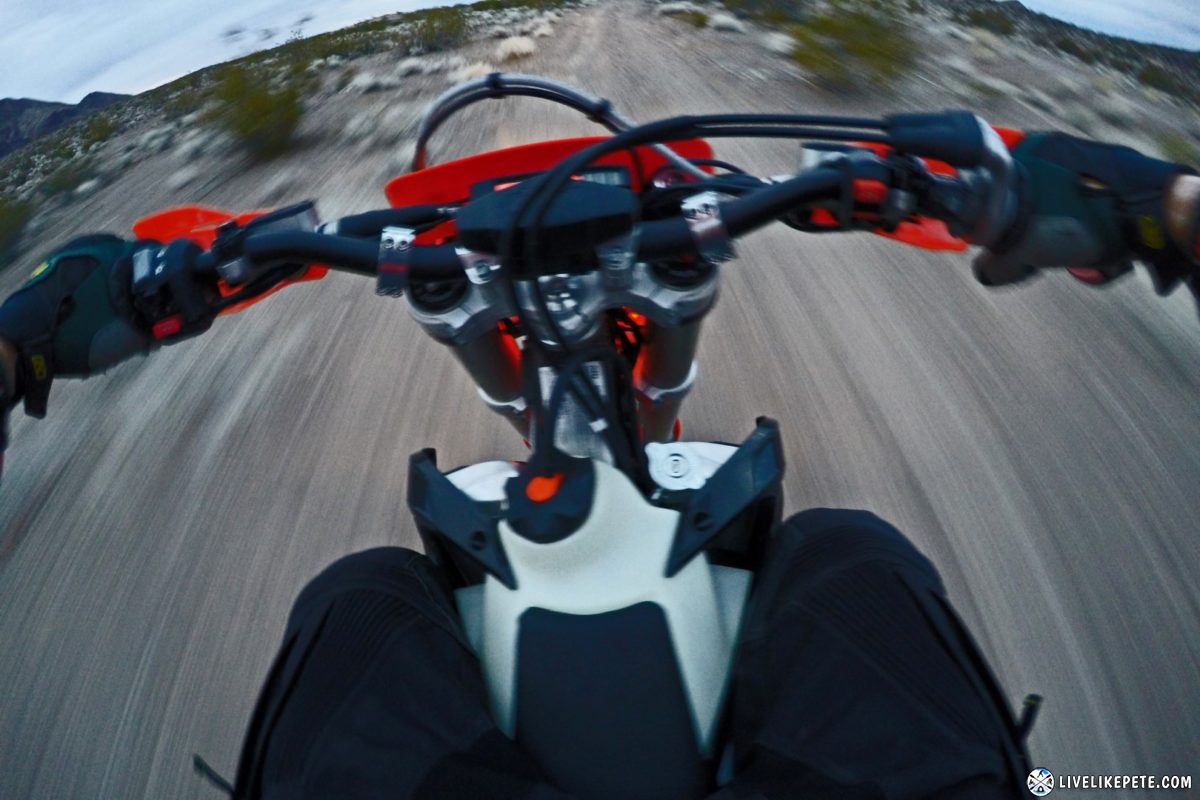 Overall I am very happy with the bike. It rips! I still have a few mods to add when I get more time, but I was happy to get out and get a feel for it. More to come as time allows!
Video
Comments
comments