Day 3: Durango to Ourray, CO
We quickly packed all our gear up in our hotel room and went down to take advantage of the free breakfast before checking out. The eggs were instant, the sausage was like rubber, the potatoes were ok at best, the fruit was canned, but at least the coffee was good.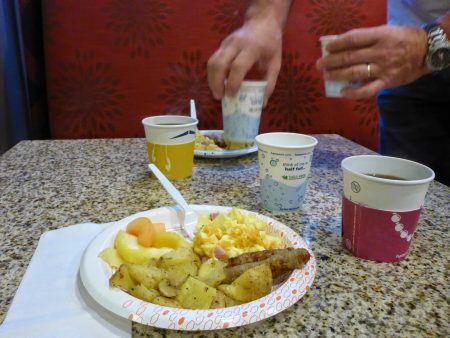 And wouldn't ya know it. It started raining. We got all our luggage loaded back up pretty quickly. We were already getting this down to a science.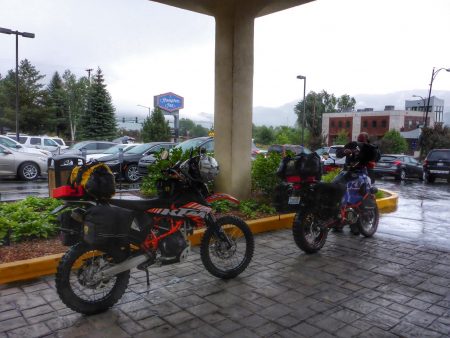 Quick stop for medical supplies?

Fuel top off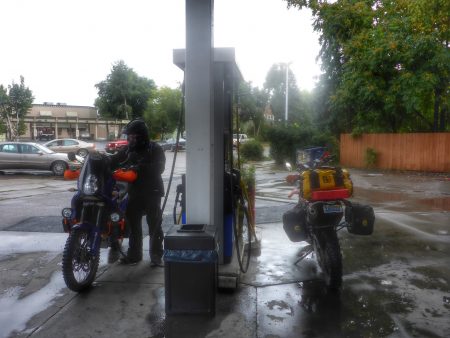 And we were off…Silverton-bound.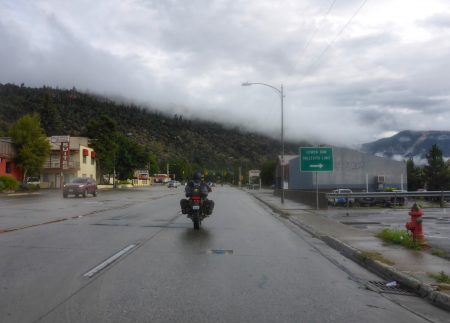 Almost to Silverton we pulled over so we could regain some feeling in our hands. That wet rain and 40 degree temperature made for a cold ride that morning.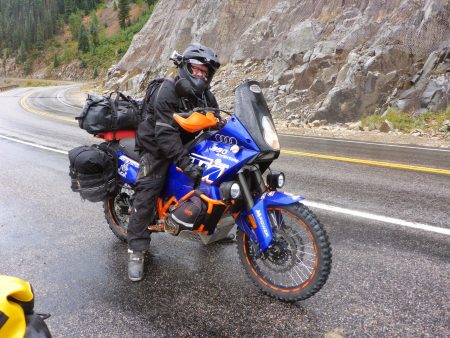 Looking down into Silverton.

As we got into town a few of these guys caught my eye.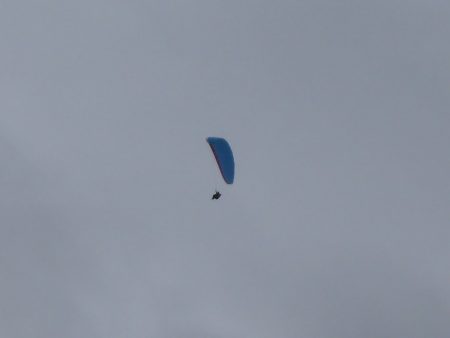 Silverton's welcoming committee.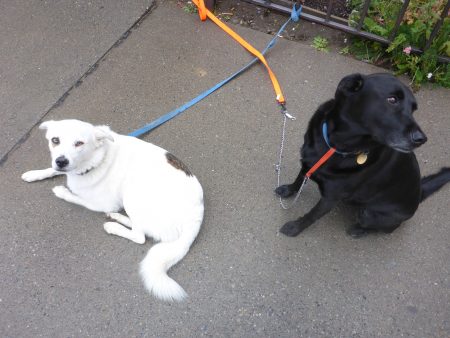 We stopped here at this nice little cafe for some hot coffee and to warm up.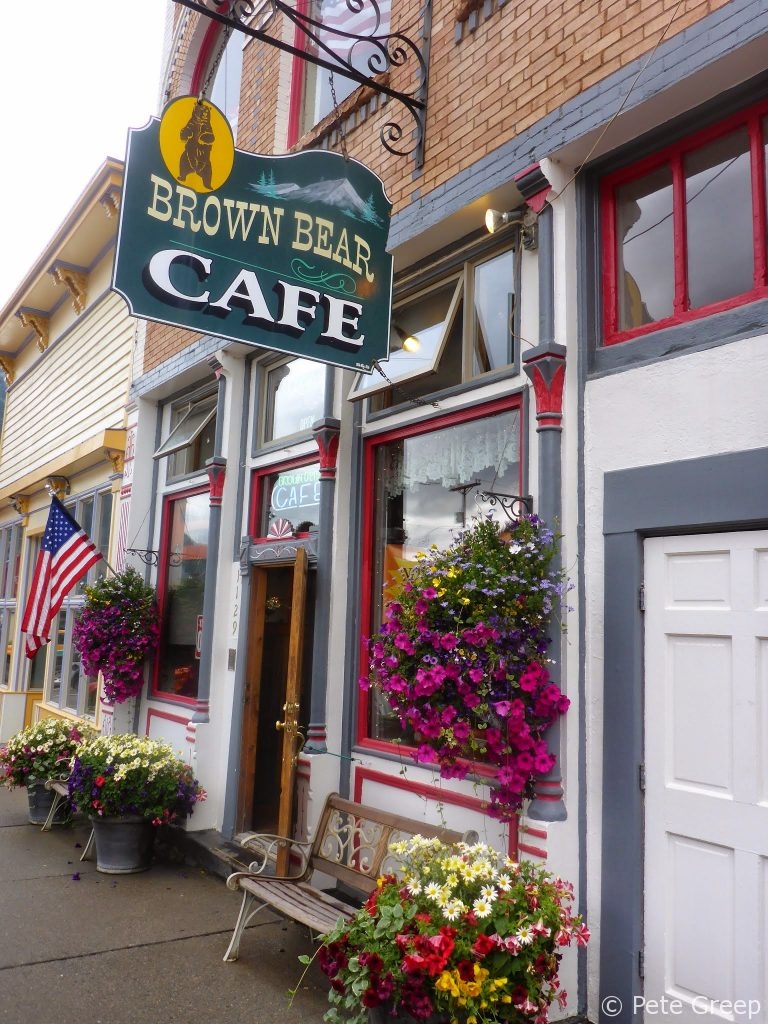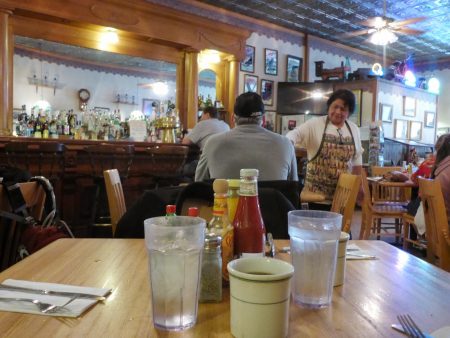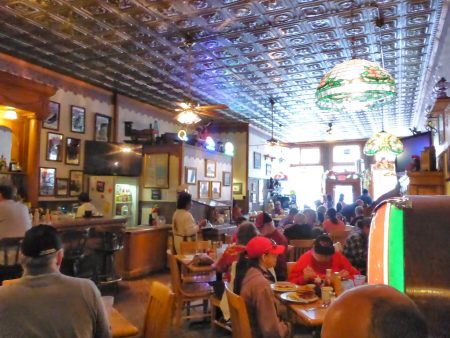 We figured we wouldn't pass up the opportunity for a good meal so we ordered a real breakfast to make up for whatever was that stuff we ate earlier. The food and coffee here were awesome.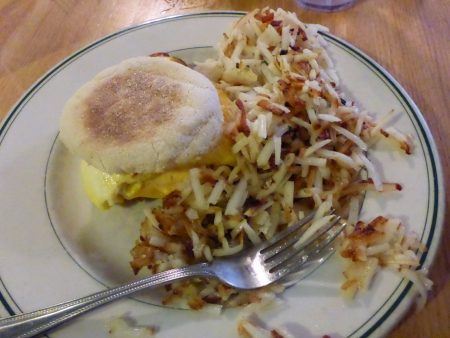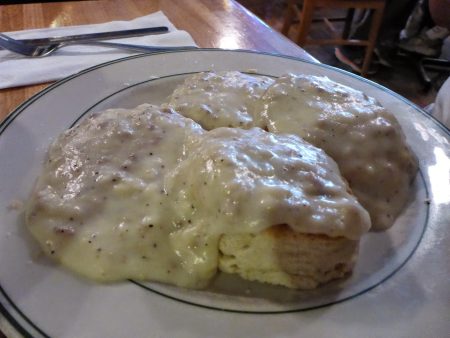 Meanwhile I dried my gloves off.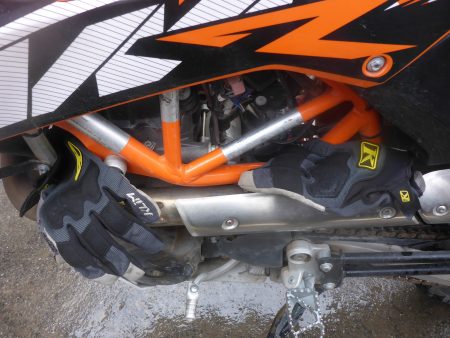 After breakfast we walked through town checking out some shops and what Silverton had to offer.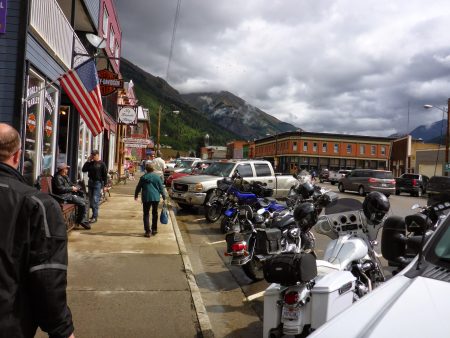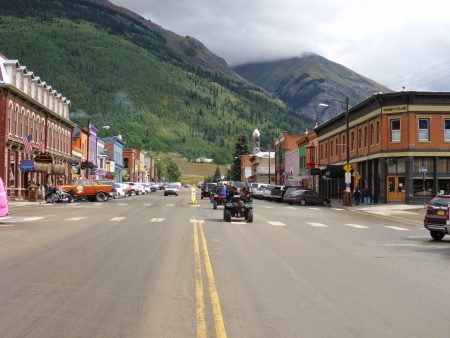 Then I played some tubular xylophone thing along the sidewalk.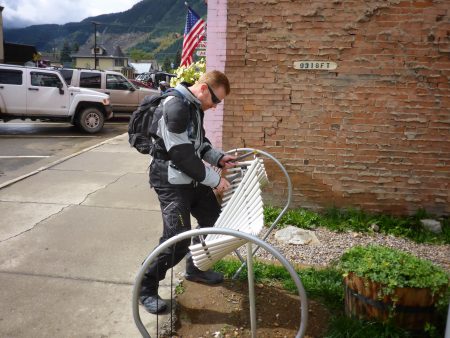 Some more pics of Silverton. Very cool little town with quite a bit of history and character.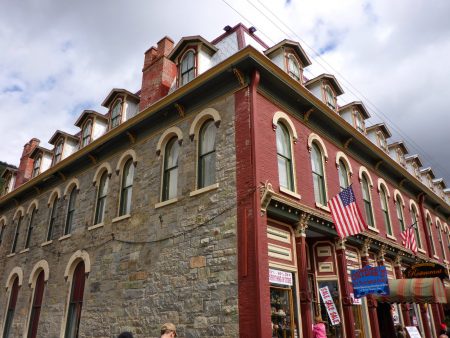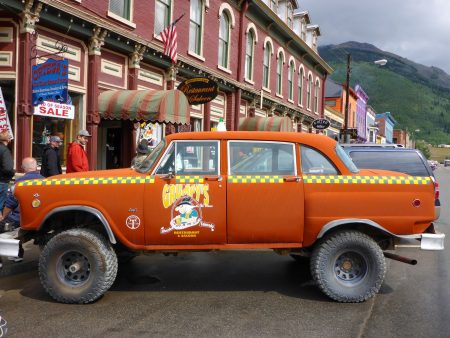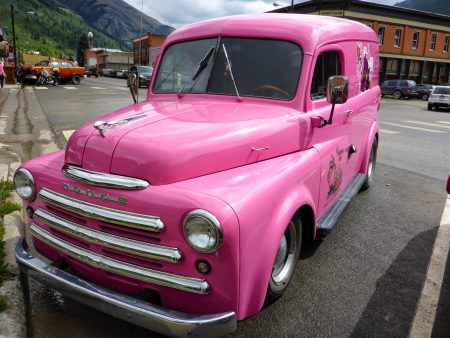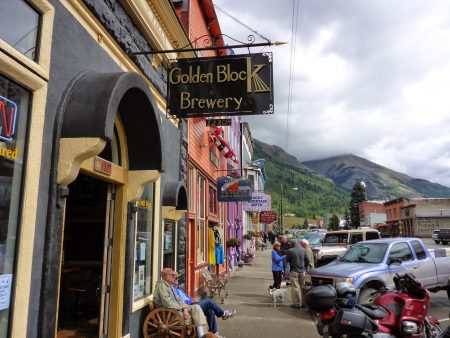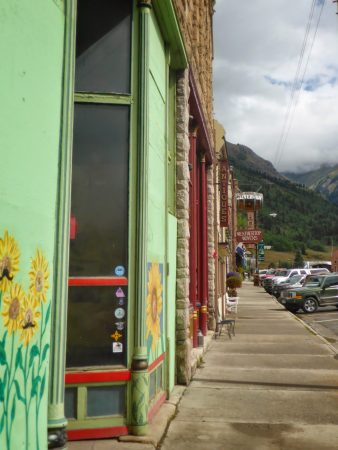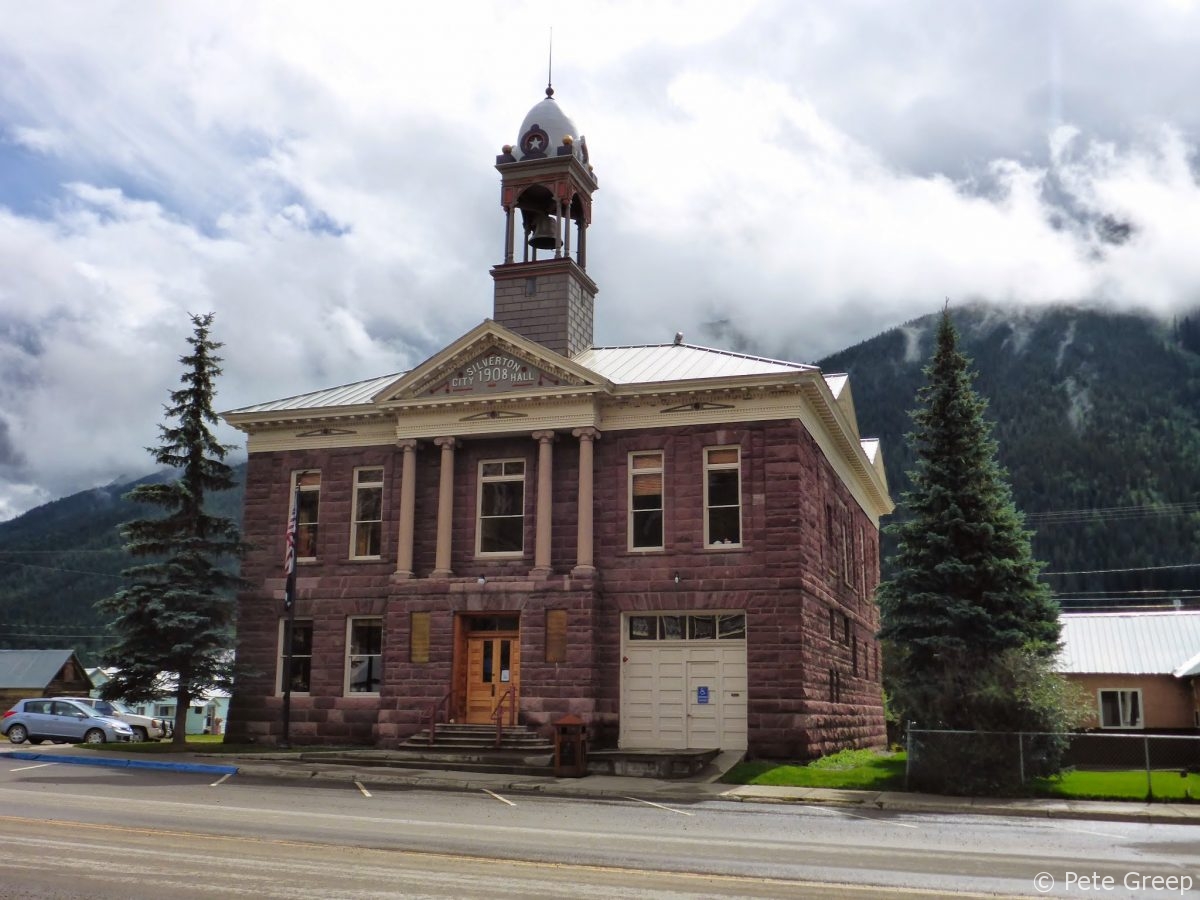 As we walked past a little pub we could hear an old fashion piano playing. I figured it was one of those old fashion pianolas. As we got to the door to peek in, we discovered it was an old man that was actually playing. Of course it was. It was Silverton! How cool.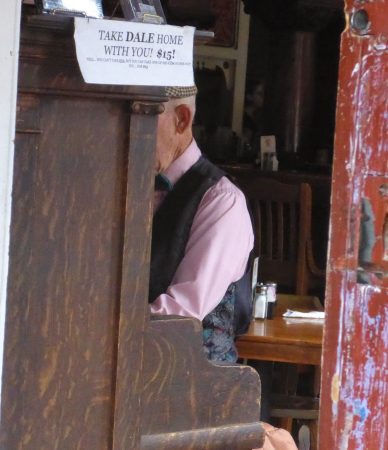 Over an hour later we noticed these guys were still up there floating around. We found out later it was some Red Bull hangliders.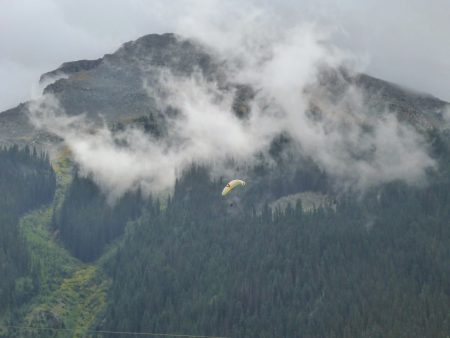 After taking in Silverton, we were back on our journey. We headed out of town and began the Alpine Loop towards Ouray, CO.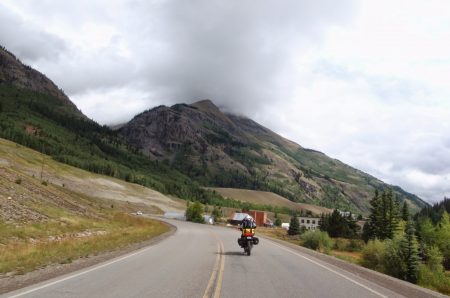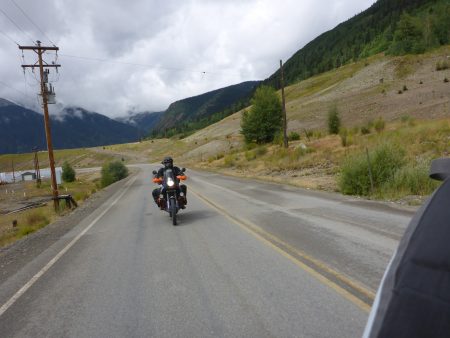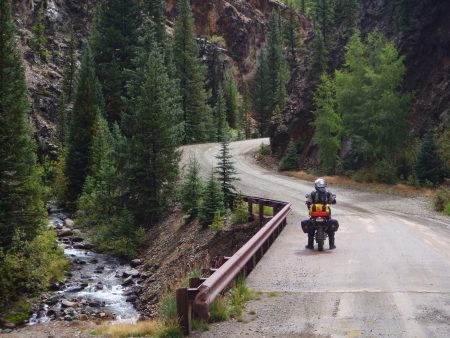 Above me in the last photo were these ore buckets that went up the mountain.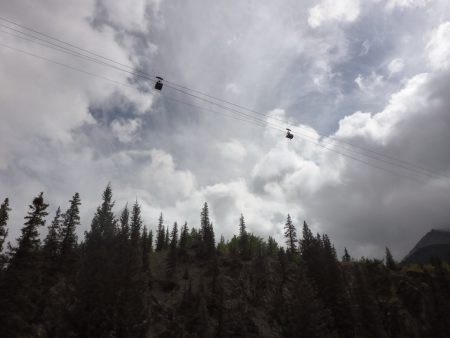 The main dirt road was pretty wide and smooth so we opted for the dirt trail next to the Animas River instead. MUCH more interesting.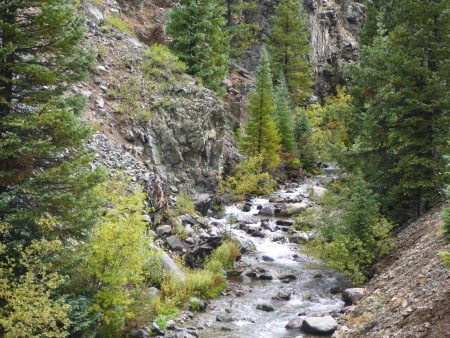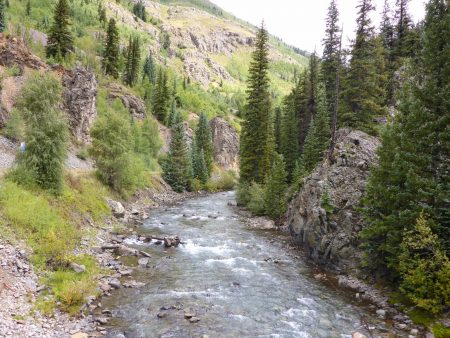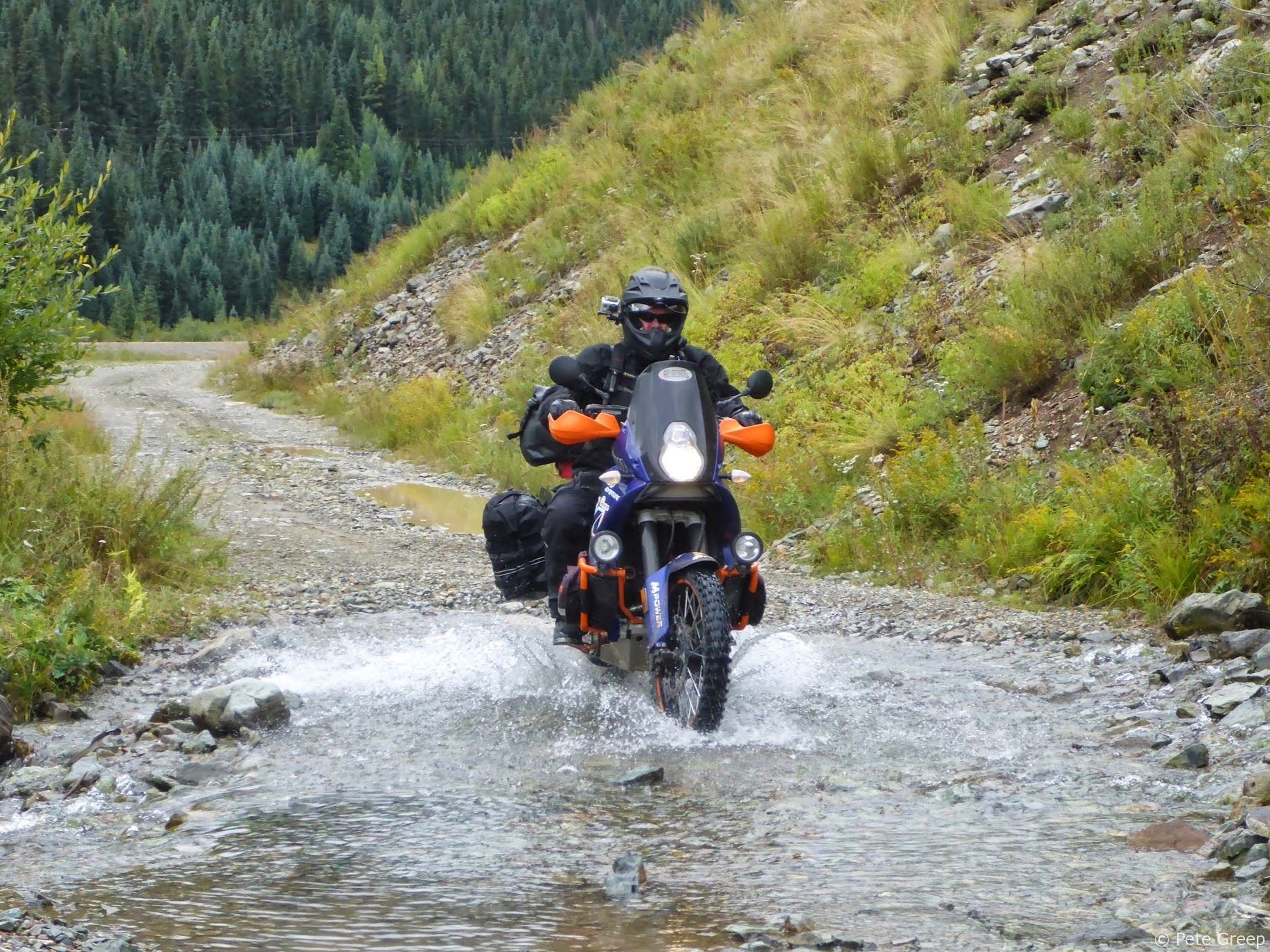 Along the way we checked out Eureka Gulch/ Lake Emma.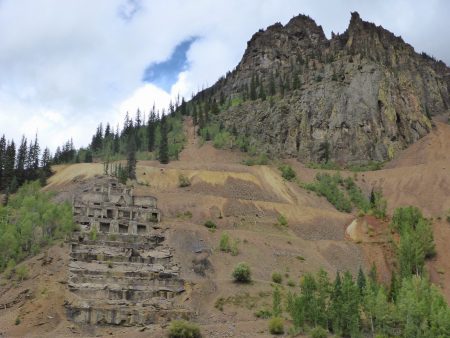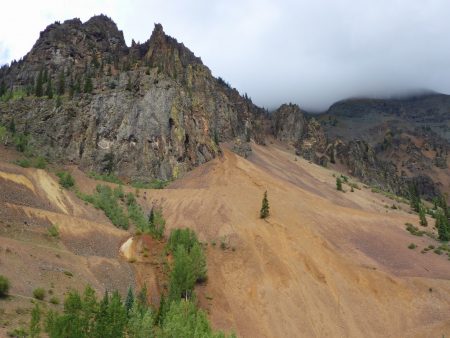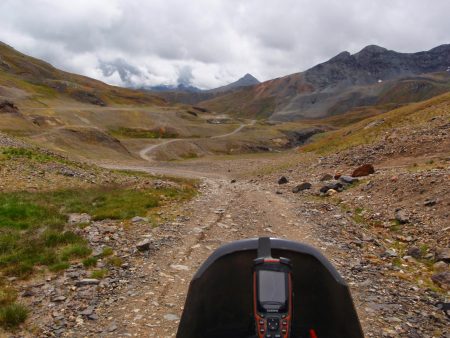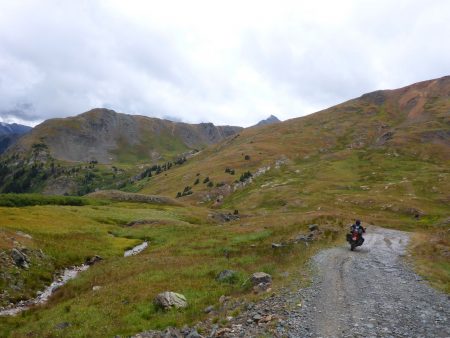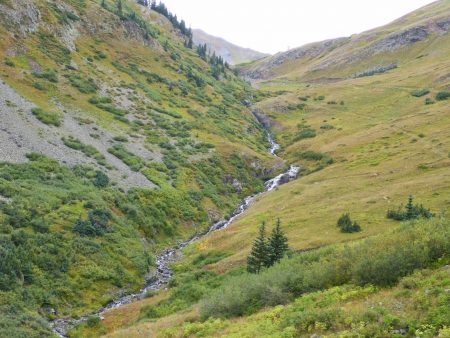 There was no Lake Emma at the end. I guess it was hidden or was no longer there. ? The road dead ended, so we back tracked. This waterfall was really cool. The water actually went back down into the mountain and came back out down below.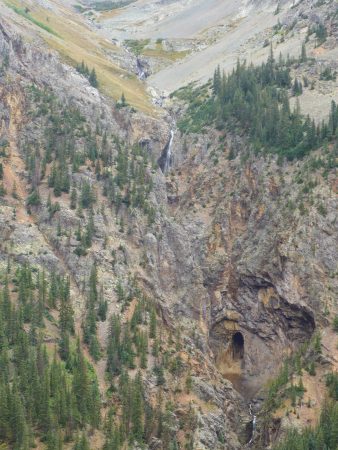 We spotted a little badger on the way back. My camera didn't cooperate.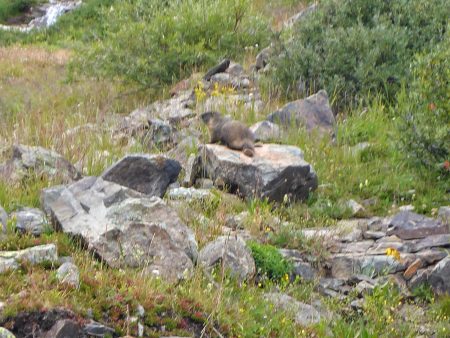 Back on the Alpine Loop heading north. A little mining town.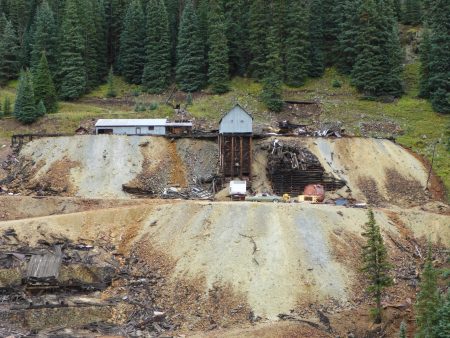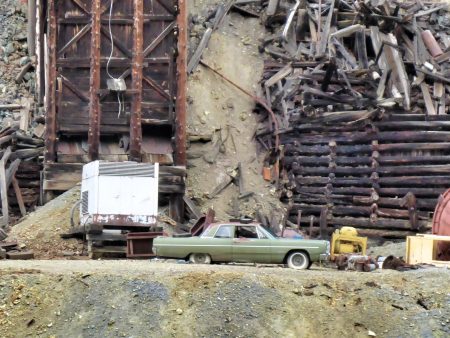 Animas River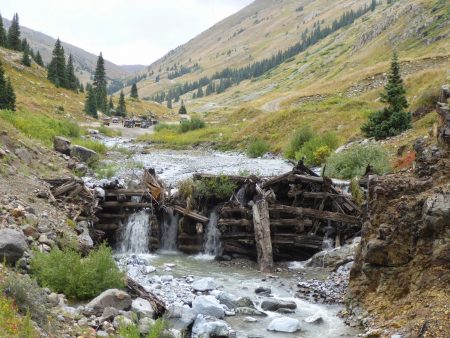 Animas Forks, CO
Near Animas Forks, looking back from where we came.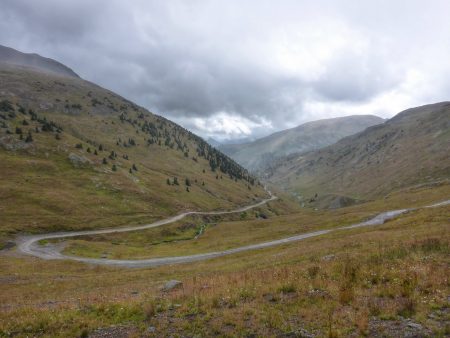 The view off to the left of the road.

The road ahead sounds interesting. I always like seeing these signs. Especially in Utah or Colorado. When they say stuff like this, they mean it!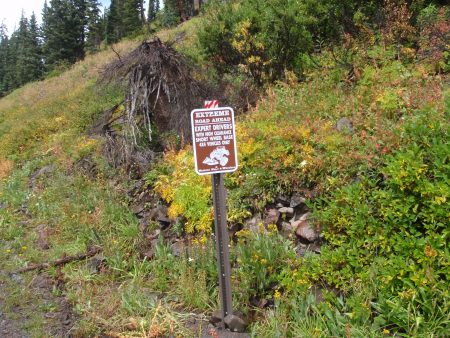 Brice coming up the road.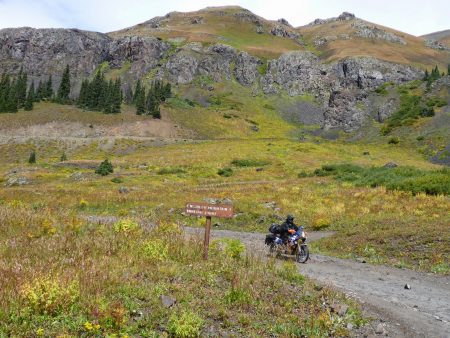 We stopped for a beverage break and to check out this old shack. Luckily the weather got better and better and the sun came out.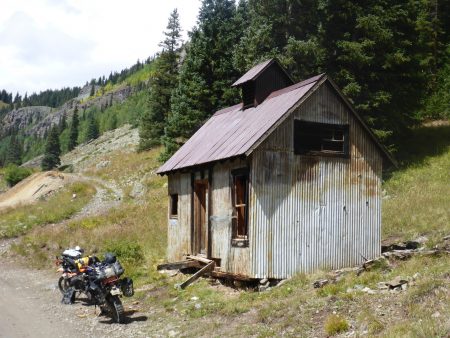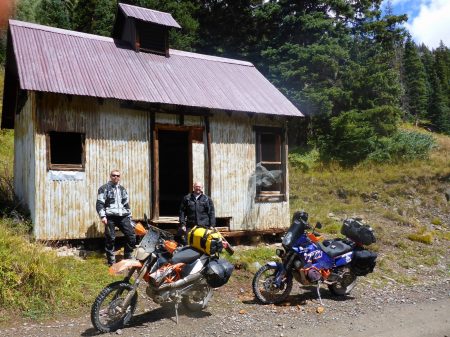 Nice digs.

An old piece of cast iron equipment.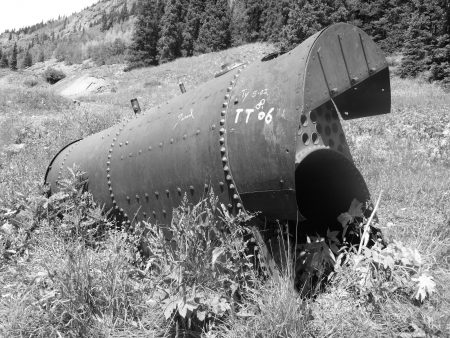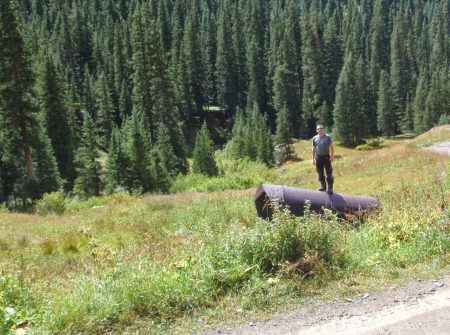 This little guy popped out to say hi.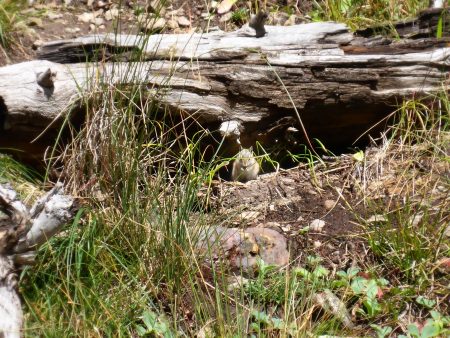 Some color along the way. Gotta stop and smell the flowers.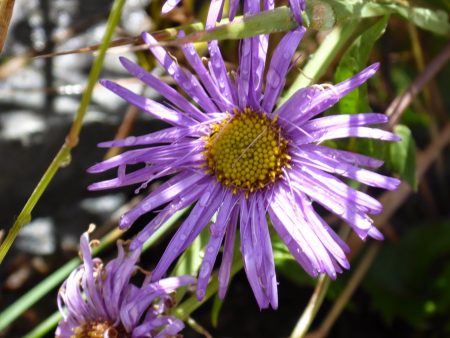 The trail started getting rocky. Fun stuff!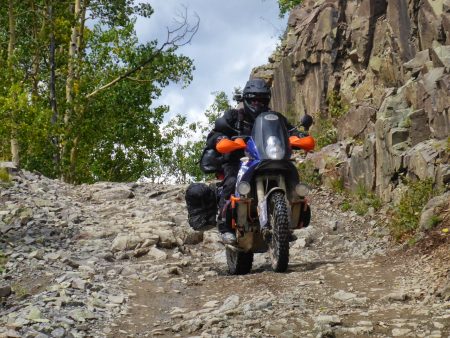 More Aspen trees.

At some point near this section of trail when it got rocky, Brice looked down and saw his left side Wolfman saddle bag fell off. I zipped back up the trail and found it a few miles back. It was just sitting there on the side of the trail, right side up.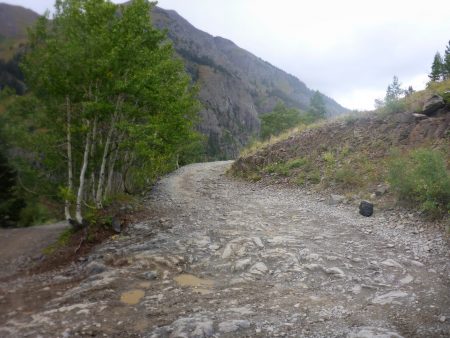 It got interesting hauling it back on my already fully loaded 690 but I made it happen.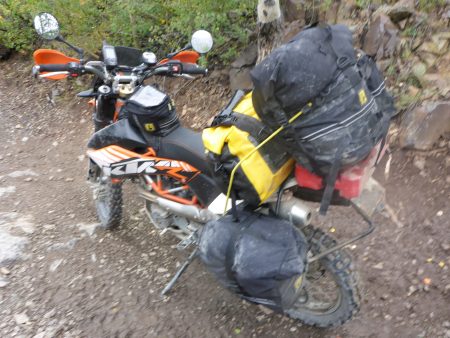 Even though the sun was out, we got another little drizzle.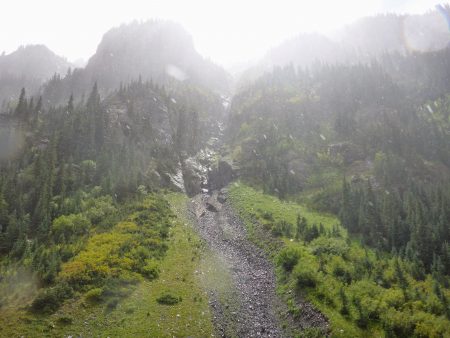 Brice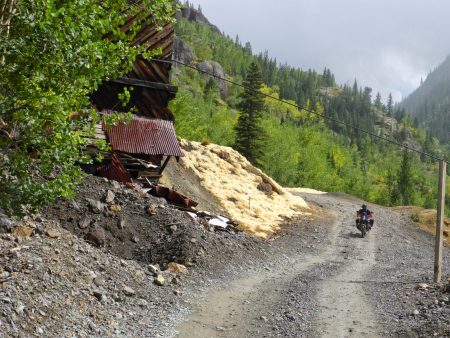 I couldn't help myself with the little waterfalls. I had to stop and take pics. We don't have anything like this in our desert!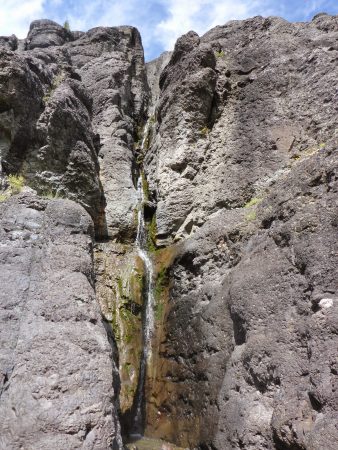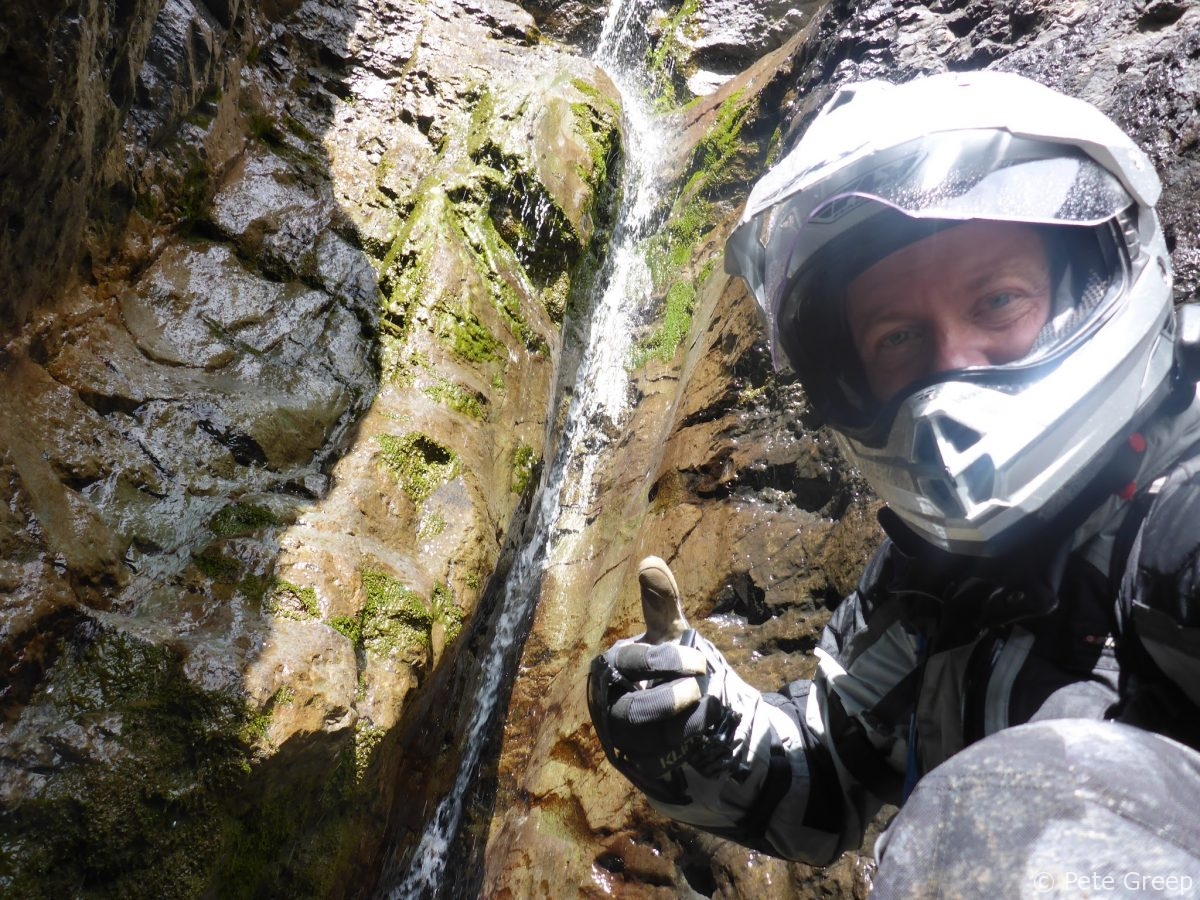 The trail got interesting with some straight down edges.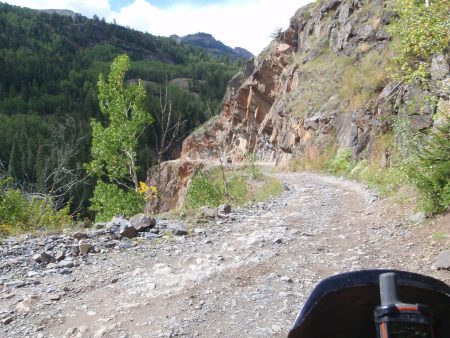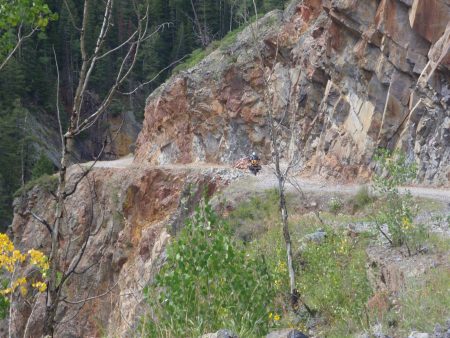 Looking back at Brice coming up the trail.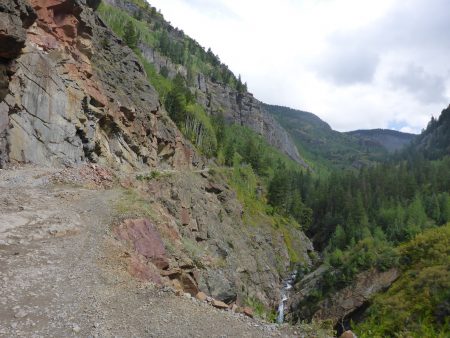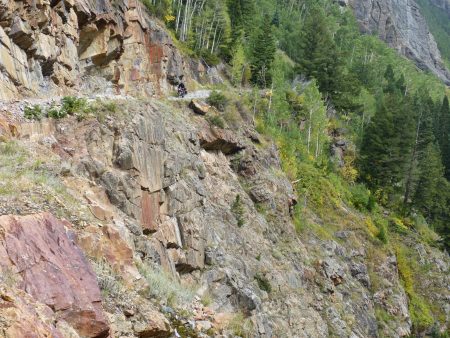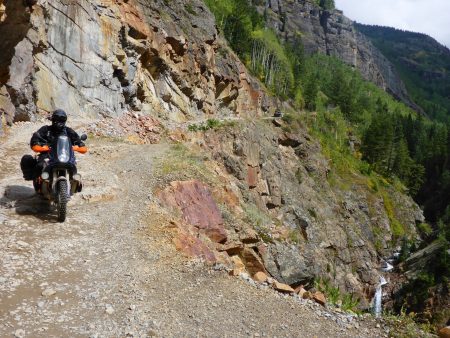 The Million Dollar Highway was originally built in 1883 as a toll road from Ouray to Ironton. 

Depending on who you ask, the origin of the name "Million Dollar Highway" varies from one extreme to another. One person may tell you that the road cost a million dollars a mile to build, another that the land was purchased for a million dollars. Another legend states that the fill dirt used to build the highway contains over a million dollars worth of gold ore, however, a personal favorite (stated by a poor lady who had no idea what they would be traveling over) was that she wouldn't drive that road again in the winter for a million dollars. But don't let that scare you! – Box Canyon Lodge & Springs
Back out on the highway, The Million Dollar Hwy, we headed north to Ouray to find a place to set up camp for the night.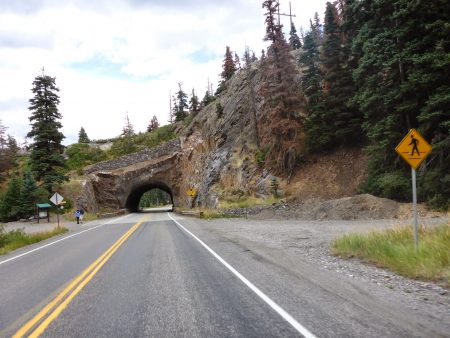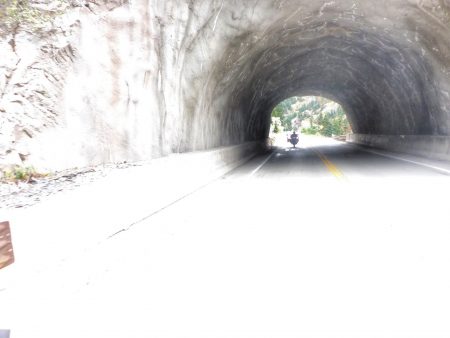 Ouray, Colorado…The Switzerland of America.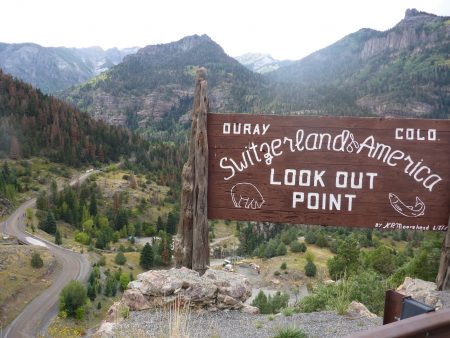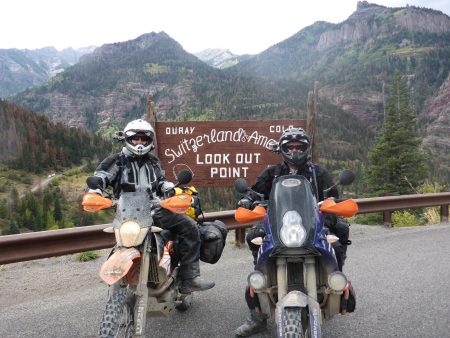 We pulled into Ouray late afternoon and looked around for a camp site. First we tried Amphitheater Campground- full.
These guys sat there so still Brice thought they might have been fake. lol I told him he's ridiculous to think such a thing in Colorado. Only after a few soconds though. I had to make sure myself. They didn't move an inch! haha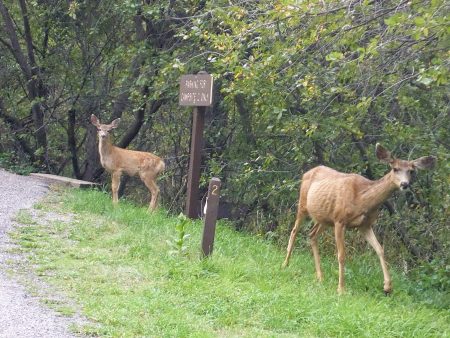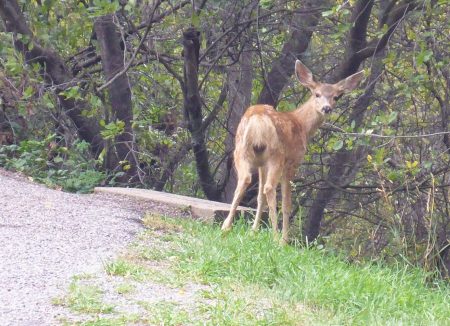 Ouray, CO. Cool little town.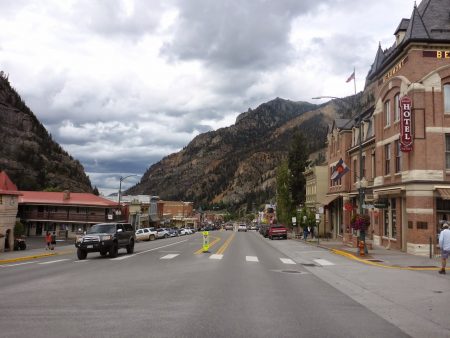 We stopped at the 2nd place- full. 3rd place- FULL. Damn it. Stupid holiday weekend. We proceeded north out of Ouray and checked the Ouray KOA Campground. Expecting to be told they were full we didn't get our hopes up.
This place HAS to be full. It's too nice not to be.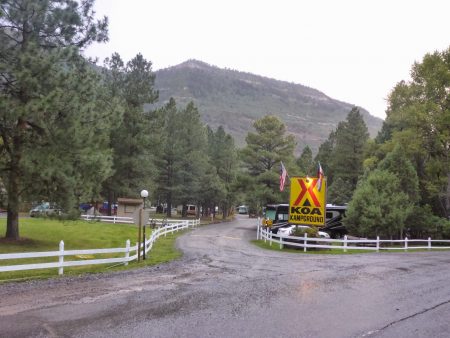 When we walked into the office we were greeted by two super sweet ladies. I asked if they had any tent sites available. She asked if we were on motorcycles and we all got a chuckle out of that since it was so obvious we were. She said yes, I can put you in our VIP SECTION. I'm thinking she's just messing with me now so I joke back. "Where's that? Behind the dumpsters?" lol They all laughed and she said no, we actually have a VIP section set up specifically for motorcycle tent camping. "Are you serious? Ok, I'm listening." She walked me out to the area and gave me my pick of which spot we wanted for the night. Wow! This place rocks.
So we picked the spot in the back.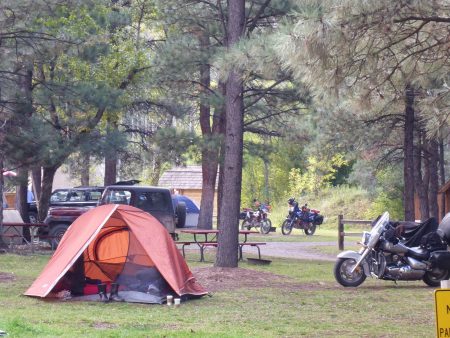 Then these ladies proceeded to tell us about the park amenities: breakfast is from 7:30-10:30 at the breakfast cafe area, pointed out the clean restrooms and showers, asked if we needed firewood, and showed us their little store where they sold beer, water, snack etc and they even make pizza at night if we got hungry. I was blown away. We were just looking for a place to set up our tents and we really did get a VIP experience.
While all of this was happening the old man that worked there was showing Brice on a big laminated map on the wall all the great places he recommended we should check out. I asked him if we had time to do Yankee Boy Basin and he told us heck yeah you have plenty of time. These were the nicest people ever!
So we set up camp and decided to grab a bite to eat in town and go do more riding/ exploring.
Camp was set up, so we stopped at Maggie's Kitchen for a patty melt. Damn it was good.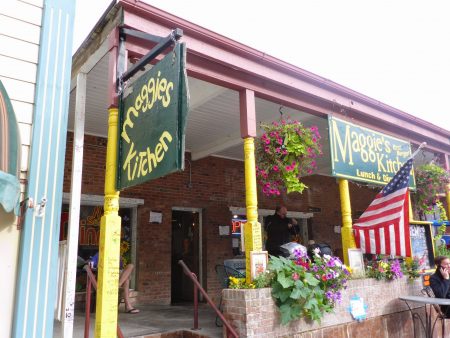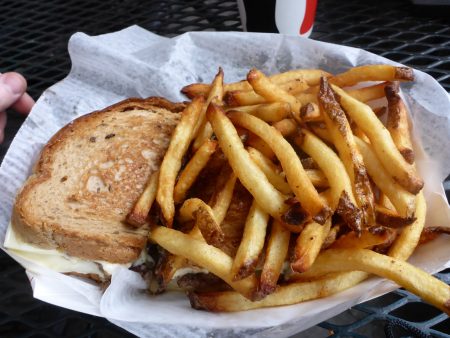 Next up, Yankee Boy Basin. This was one of the top things on the list I wanted to check out on this ride. It's here where Coors Light once filmed one of their commercials at a waterfall along the Sneffels Creek.
This road was nuts. Straight down drop offs. No guardrails seemed to be the Colorado way.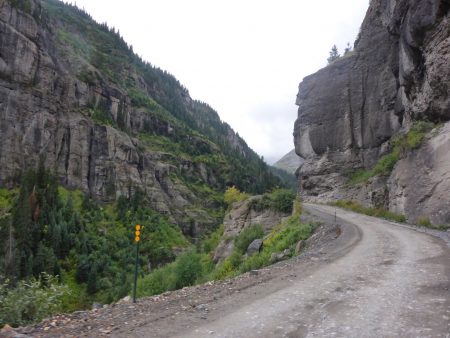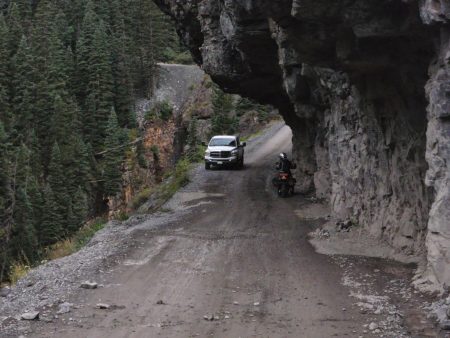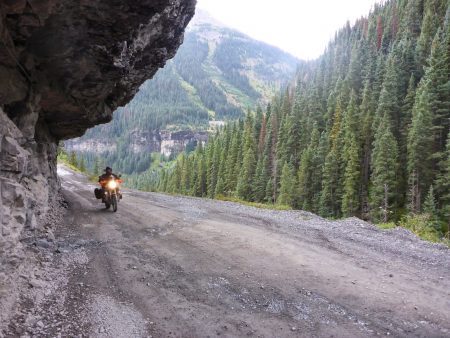 Old mining ruins.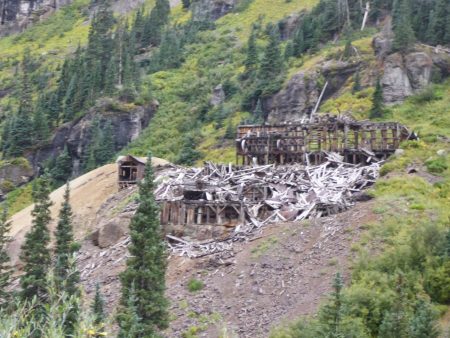 At the top it got pretty rocky and had some super tight switchbacks so Brice waited while I checked it out. That 990 doesn't turn so sharp on some of these trails. It was great view up there. The fog added a nice mysterious look and great a backdrop for a mini 690 photoshoot.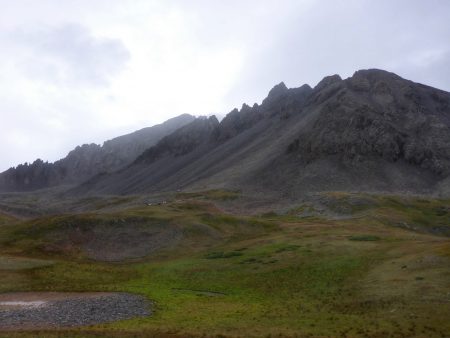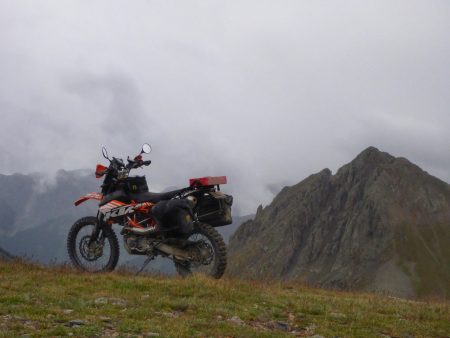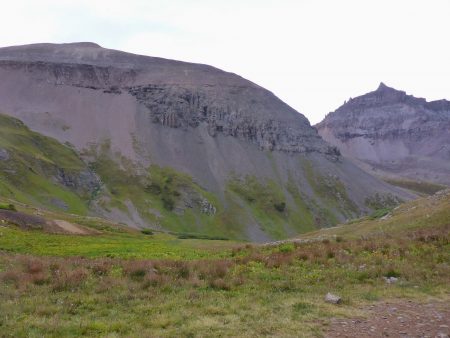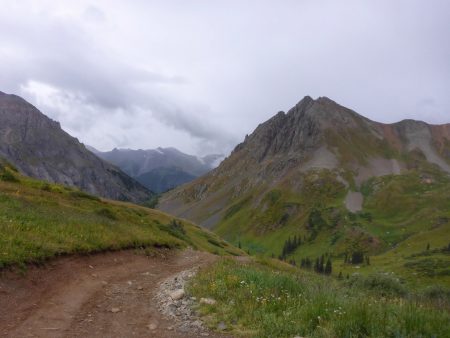 On the way back down we stopped off at the place where a trail leads down to the waterfall. I had to check it out. Brice was a bit exhausted and didn't feel like hiking so he just chilled at the bike. To tell you the truth I wasn't up for a hike either, but I really wanted to see the waterfall.
Sneffels Creek – Waterfalls
I made my way down the narrow trail, through the rocks and bushes and made it to the upper part of it.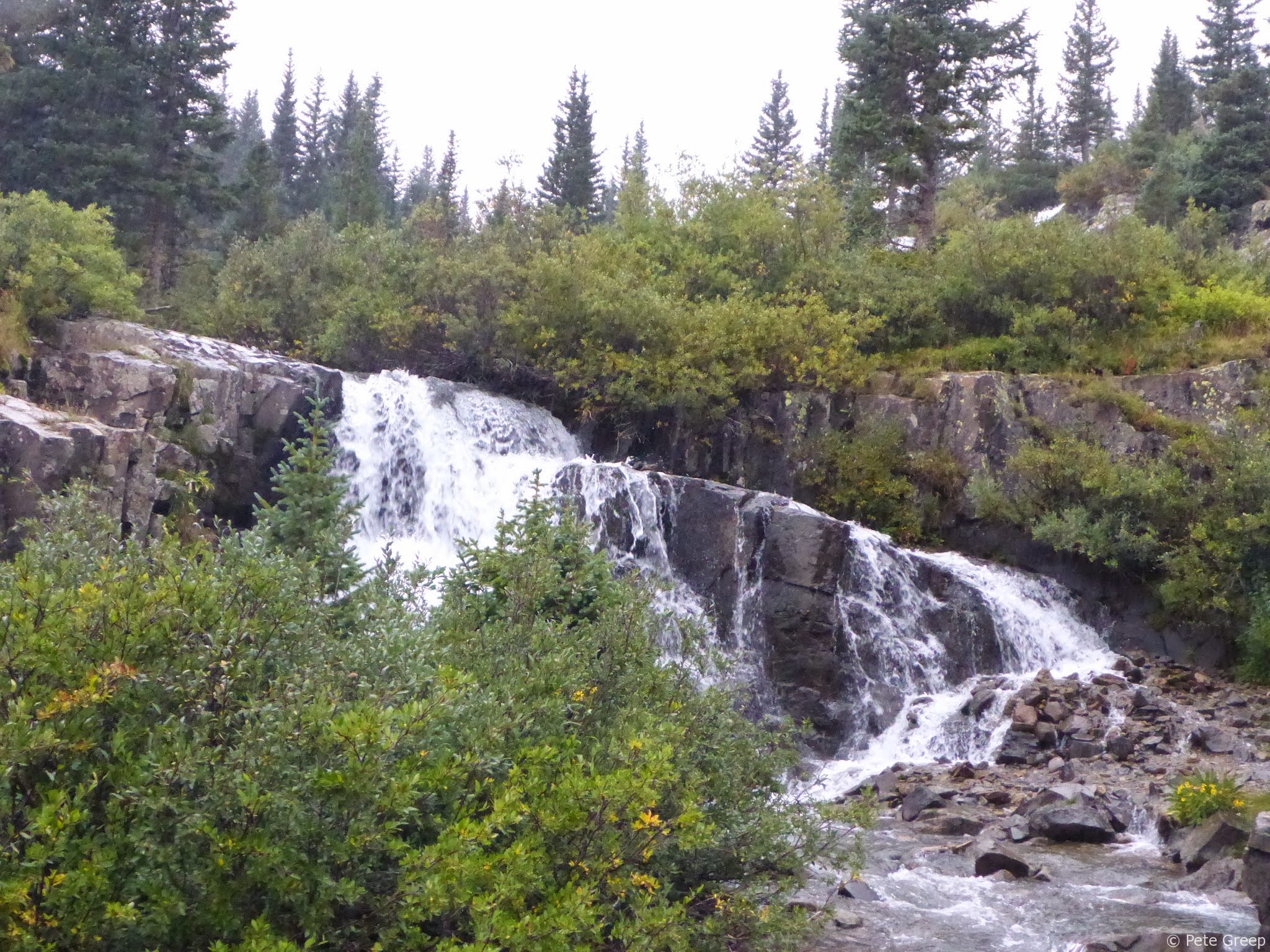 I realized I needed to go downstream some more. I was standing right at the top of it.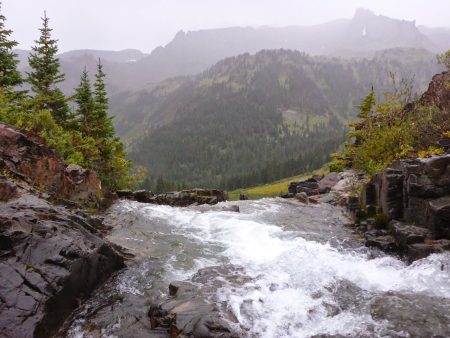 Closer!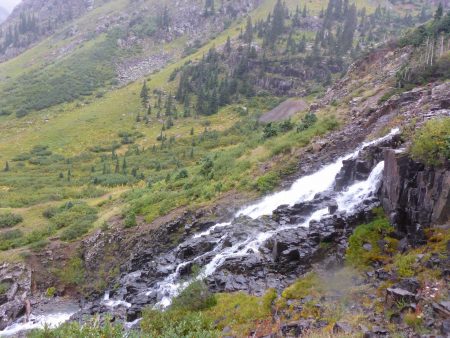 Here's a nice little video clip. Turn up your speakers and take it in.

I realized the easiest part of the hike was over (going down). Now I needed to get way back up there in all my gear. Ugh.
So I stopped a couple-few times to smell the flowers. haha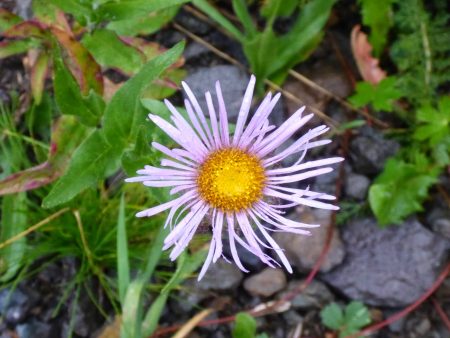 Brice spots me hiking back. So I give him the universal "I'm alive dude!" signal.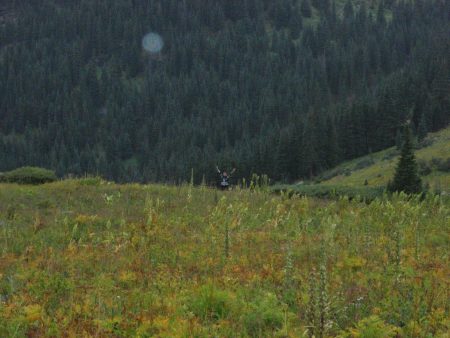 I'm not back quite yet though. Damn. That elevation and extra 30 lbs of gear wore me out!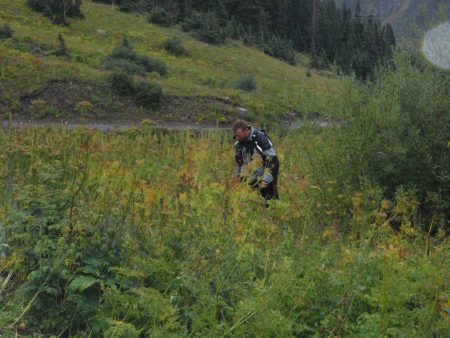 Exhausted, but I made it.

Headed back down with a little rain drizzle.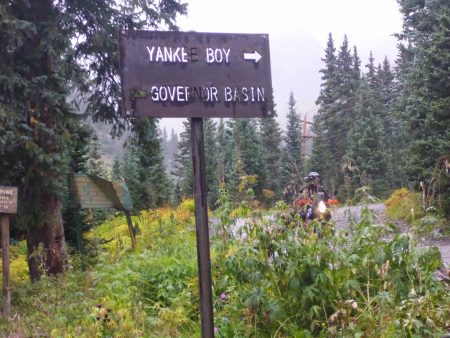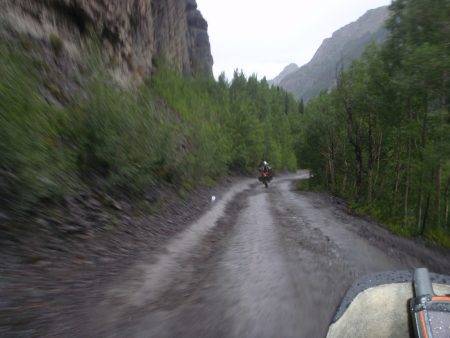 Here's a better perspective of the drop offs.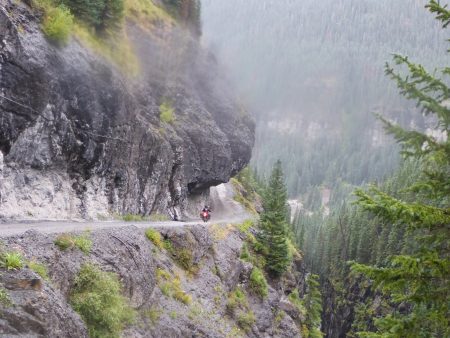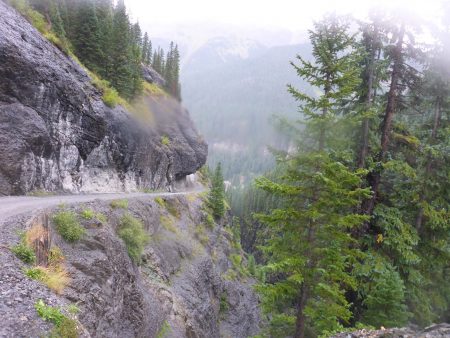 Looking down into Ouray.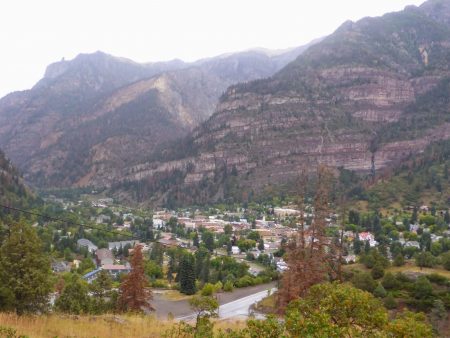 Doesn't look like this is used very often. Probably a good thing.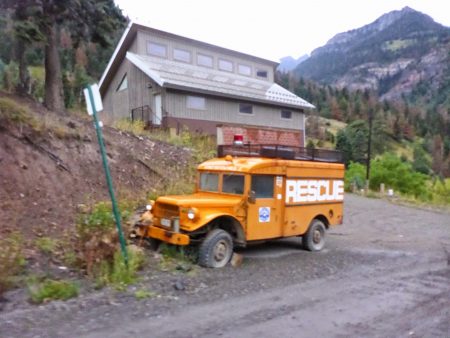 Back at camp we got the fire going just in time.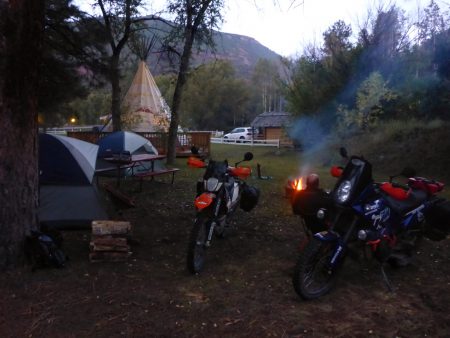 I've been waiting for a motocamping night like this for a while.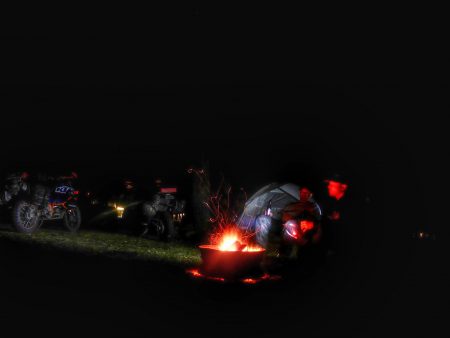 Comments
comments